Two

Goodbyes &

Two

Hellos
Goodbye to DC3D this week
a remarkable success story if judged upon sellthrough.
Goodbye presumably to queues of eager purchases of the aforementioned DC3D camping outside the store at 10.30am on a Wednesday morning.
In a last minute plot twist DC pull off a

move of misdirection, for while all eyes were on Joker's Daughter to be the must have this week (translates as possible high secondary market value) they go and announce that 3 of the books shipping this week have had an allocation on top of the original allocation!
Not only are we to be hung, it's raining on the gallows.
So if you are in the area at 11am, brush up on the etiquette of whatever contact sport you have
a preference for - defensive moves only please.
If only content could stir such conviction, for if that were the case the queue would stretch
to Hove this week.
Like a party where DC turns up early wearing the most expensive frocks but all eyes fall upon the fashionably late IMAGE books.
An astonishing week for the company:
EAST OF WEST, FATALE, JUPITER'S LEGACY, SAGA and SEX CRIMINALS!
What a remarkable era of comics! We are witness to the perfect mash up of early 90's gaudy excess with the creativity of 80's, the verve of the 70's undergrounds, and the post 9/11 militarised hero!
&
Hello to Michele (Monday & Friday) and John (Monday & Tuesday) who joined us proper like
over the last week.
Be nice now we like them very much.
Here we go then!
ARCHIE
LIFE WITH ARCHIE #32 HASPIEL VAR COVER
SOULFIRE VOL 4 #7 COVER A KONAT
CROSSED BADLANDS #25 CATFIGHT COVER
CROSSED BADLANDS #36 TORTURE COVER
UBER #2 FIRST APPEARANCE MIYOTO COVER
PLANET OF THE APES GIANT #1
CAPTAIN MIDNIGHT #3
CRIMINAL MACABRE EYES OF FRANKENSTEIN #1
While dealing with ghouls dying all around him and his own mysterious illness, occult detective Cal McDonald encounters the Frankenstein's monster, who needs a new set of eyes. Can a rich entertainer who claims to be the world's foremost authority on the supernatural help the monster regain its sight?
DARK HORSE PRESENTS #28
EMPOWERED SPECIAL #5 NINE BEERS WITH NINJETTE
KING CONAN HOUR O/T DRAGON #5
MASS EFFECT FOUNDATION #3
ACTION COMICS #23.4 METALLO
ACTION COMICS #23.4 METALLO STANDARD ED
ADVENTURES OF SUPERMAN #5
AQUAMAN #23.2 OCEAN MASTER
AQUAMAN #23.2 OCEAN MASTER STANDARD ED
BATMAN #23.4 BANE STANDARD ED
BATMAN AND ROBIN #23.4 KILLER CROC
BATMAN AND ROBIN #23.4 KILLER CROC STANDARD ED
BATMAN SUPERMAN #3.1 DOOMSDAY
BATMAN SUPERMAN #3.1 DOOMSDAY STANDARD ED
BATMAN THE DARK KNIGHT #23.4 JOKERS DAUGHTER
BATMAN THE DARK KNIGHT #23.4 JOKERS DAUGHTER STD ED
DETECTIVE COMICS #23.4 MAN BAT
DETECTIVE COMICS #23.4 MAN BAT STANDARD ED
GREEN LANTERN #23.4 SINESTRO
GREEN LANTERN #23.4 SINESTRO STANDARD ED
INJUSTICE GODS AMONG US #9
JUSTICE LEAGUE #23.2 LOBO STANDARD ED
JUSTICE LEAGUE #23.4 SECRET SOCIETY
JUSTICE LEAGUE #23.4 SECRET SOCIETY STANDARD ED
JUSTICE LEAGUE OF AMERICA #7.4 BLACK ADAM
JUSTICE LEAGUE OF AMERICA #7.4 BLACK ADAM STANDARD
SUPERMAN #23.4 PARASITE STANDARD ED
TOM STRONG AND THE PLANET OF PERIL #3
UNWRITTEN #53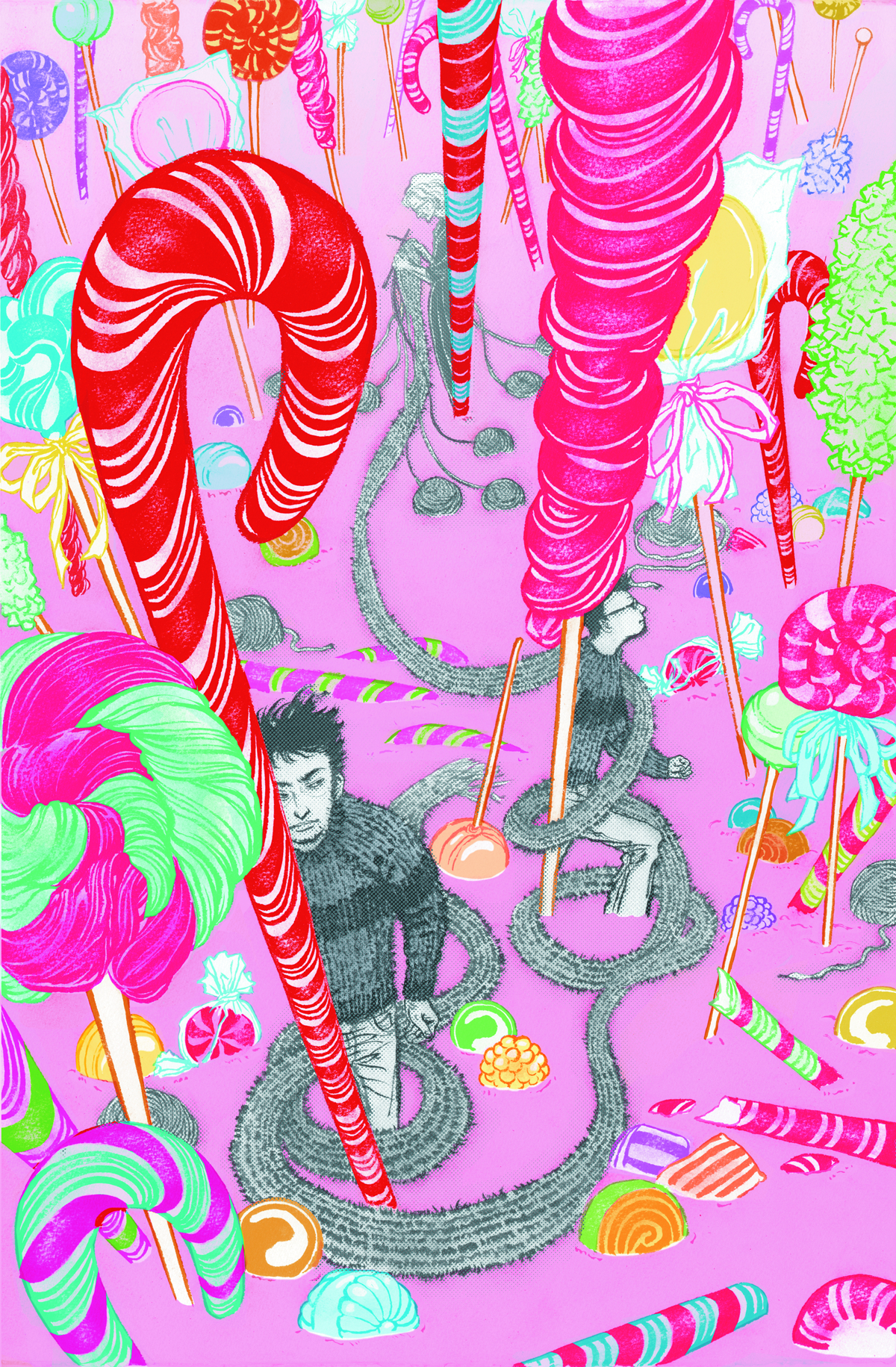 As "The Unwritten Fables" continues, it looks like the darkest hour, but somehow things continue to get darker. Nothing stands between Mister Dark and the endless, nested worlds of reality and story-except a witch without a conscience, a prince crippled by grief and three schoolchildren who are starting to realize that they're wearing the wrong faces.
WONDER WOMAN #23.2 FIRST BORN
WONDER WOMAN #23.2 FIRST BORN STANDARD ED
THE LONE RANGER ANNUAL 2013
CLIVE BARKER NEXT TESTAMENT #4
DUNGEONS & DRAGONS CUTTER #5
GI JOE SPECIAL MISSIONS #7
GODZILLA RULERS OF THE EARTH #4
MY LITTLE PONY FRIENDSHIP IS MAGIC #11
OTHER DEAD #1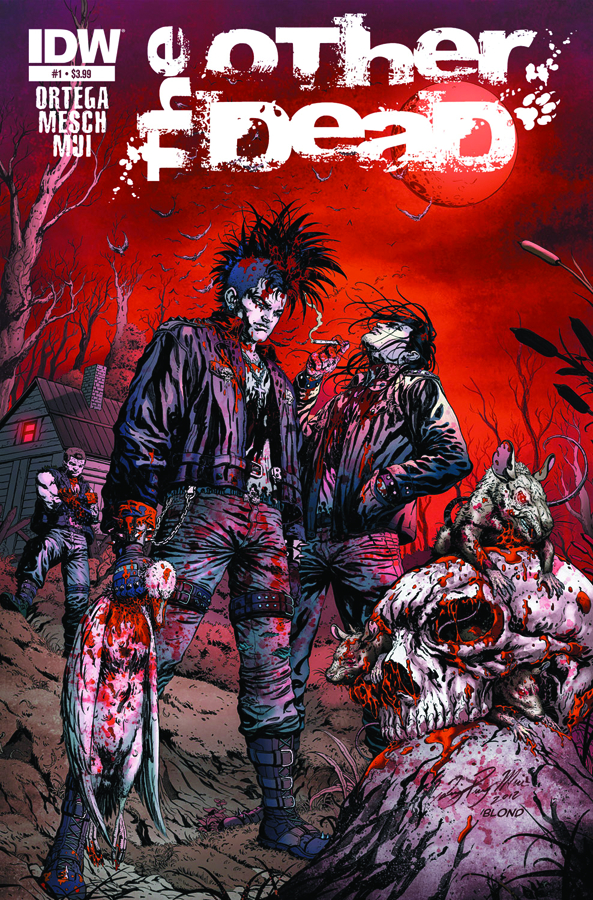 The world's first Zombie Animal epic is here! A deadly hurricane threatens New Orleans just as a frightening and mysterious outbreak hits the animal kingdom! Join all-star creators Kevin Eastman (Teenage Mutant Ninja Turtles), Joshua Ortega (Gears of War), and Digger T. Mesch (Agent 88) for the beginning of this year's most anticipated new horror series! With art by rising star Qing Ping Mui, The Other Dead is destined to be the most talked-about zombie book since
POWERPUFF GIRLS #1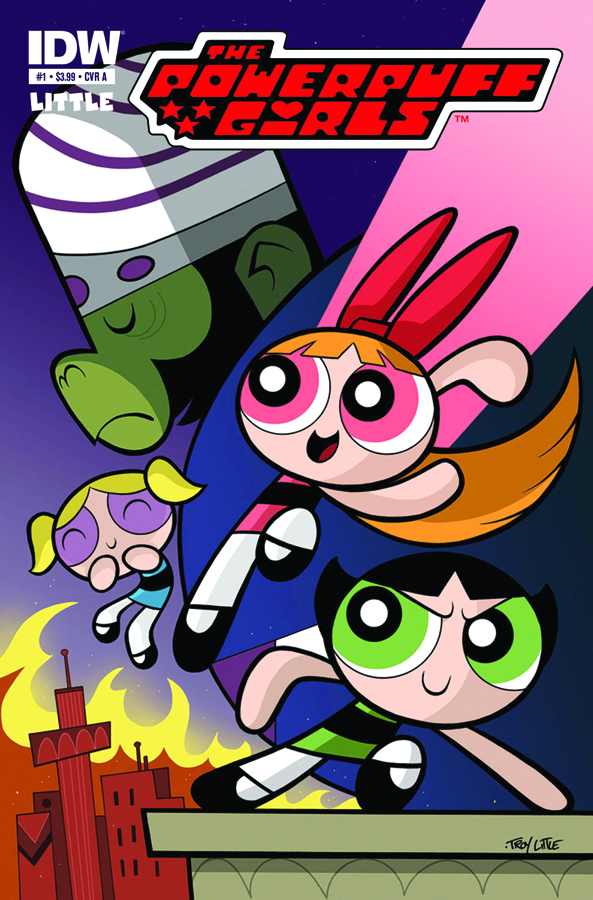 Citizens of Townsville, fear not! The Powerpuff Girls are back! In this IDW debut issue Blossom, Bubbles and Buttercup are back to take down the meanest of the mean and the ugliest of the ugly! Plus, what fiendish secret is Mojo Jojo hiding? The answer is sure to surprise!
(WELCOME BACK POWERPUFF GIRLS! This all ages comic is sure to be a treat for fans old and new, and I can't wait to see what my favourite trio of pint sized superheroes have been up to since they went off the air)
STAR TREK ONGOING #25
TRANSFORMERS MORE THAN MEETS EYE #21
TRANSFORMERS PRIME BEAST HUNTERS #5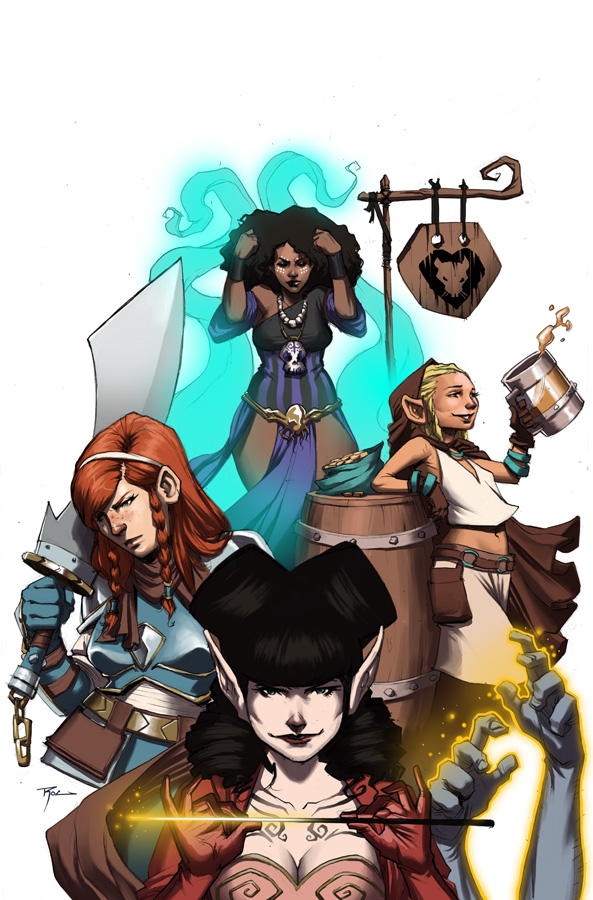 GOLD, GUTS AND GROG," Part One
Who are the Rat Queens? A pack of booze-guzzling, death-dealing battle maidens-for-hire, and they're in the business of killing all gods' creatures for profit.
It's also a darkly comedic fantasy series starring Hannah the Rockabilly Elven Mage, Violet the Hipster Dwarven Fighter, Dee the Atheist Human Cleric and Betty the Hippy Hobbit Thief. This modern spin on an old school genre is a violent monster-killing epic that is like Buffy meets Tank Girl in a Lord of the Rings world on crack! A new ongoing series from PETER PANZERFAUST's KURTIS J. WIEBE and featuring a gorgeous incentive cover by SAGA's FIONA STAPLES!
REVIVAL #14
Gwendolyn and Slave Girl think about the future.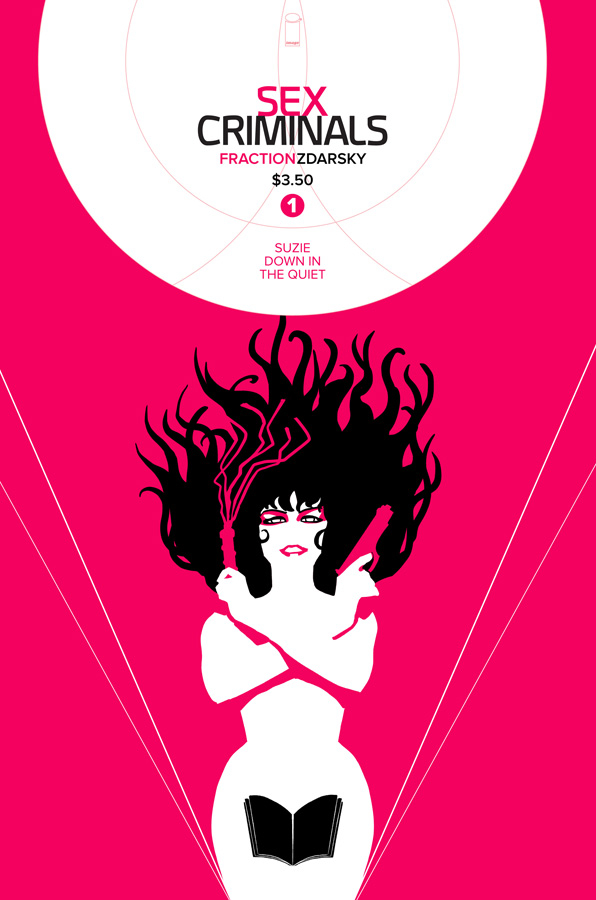 A SEX COMEDY FOR COMICS
Suzie's a normal girl with an extraordinary ability: when she has sex, she stops time. One night she meets John... who has the same gift. And so they do what any other sex-having, time-stopping, couple would do: they rob banks. In the vein of THE 40-YEAR OLD VIRGIN and BRIDESMAIDS, Image Comics invites you to come along with MATT FRACTION (Hawkeye, SATELLITE SAM) and CHIP ZDARSKY (Prison Funnies, Monster Cops) for the series that puts the "comic" back in "comics" and the "sexy" back in "sex crimes."
TODD THE UGLIEST KID ON EARTH #5
ATOMIC ROBO REAL SCIENCE ADV #11
DOMINO LADY / SHERLOCK HOLMES #2
FARLAINE THE GOBLIN #1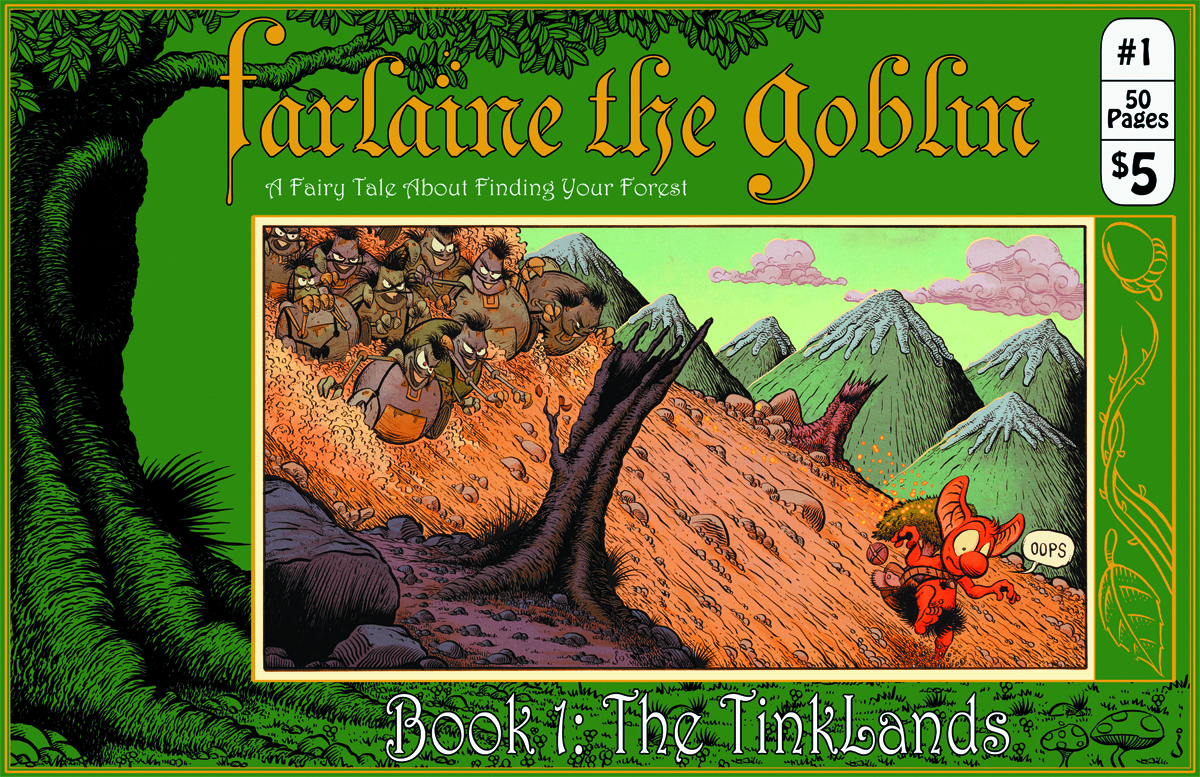 Farlaine the Goblin, a shaman from the Forest of Fin-Din, has spent years wandering the very many Oddlands of Wug in search of a forest to call his own. He only has 10 lands left.
MOUSE GUARD LEGENDS O/T GUARD VOL 2 #3
TAROT WITCH OF THE BLACK ROSE #82
AVENGERS #20 50TH ANNIVERSARY ACUNA VAR INF
AVENGERS ASSEMBLE #19 INF
GUARDIANS OF GALAXY #6 RIVERA VAR
INFINITY HEIST #1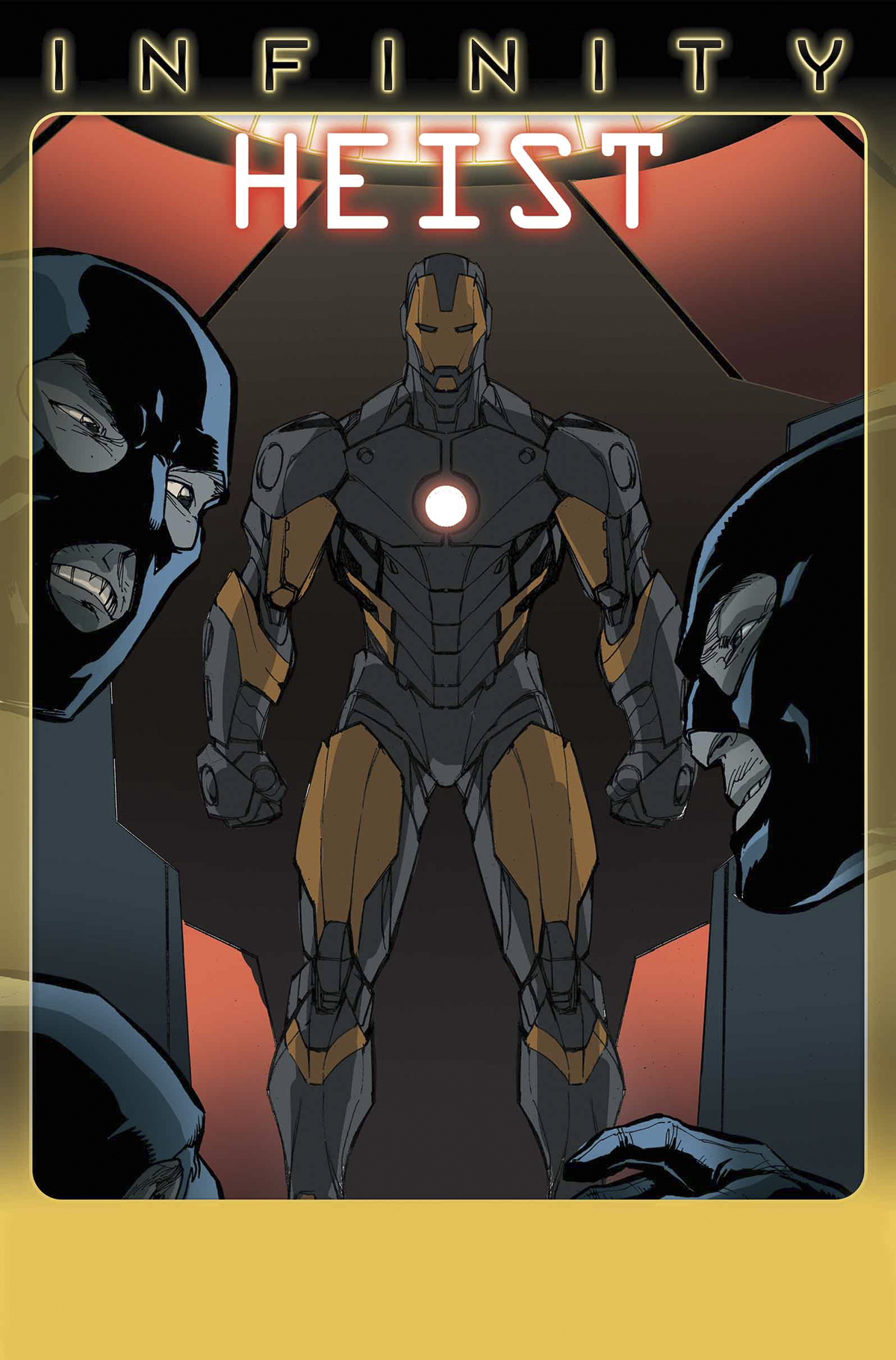 INFINITY TIE-IN
As the Marvel U prepares for Thanos, Spymaster and some of Marvel's best baddies decided where there is chaos -
there is opportunity!It's the crime of the century and an alien invasion is all the cover they need - so why is BLIZZARD having doubts? Frank Tieri and Ramon Bachs bring you the biggest score - it's the Infinity Heist!
MARVEL UNIVERSE THOR COMIC READER TP #1
NOVA #8 CASTELLANI LEGO VAR
SUPERIOR SPIDER-MAN TEAM UP #3 INF
ULTIMATE COMICS SPIDER-MAN #27
WOLVERINE AND X-MEN #36 ANKA VAR
WOLVERINE AND X-MEN #36 CASTELLANI LEGO VAR
WOLVERINE AND X-MEN #36 CASTELLANI SKETCH VAR
TOMORROWLAND #3
Thank you for Michele for co-authoring the Blog this week.
All spelling mistakes, grammatical errors & offensive subjectivity
mine all mine!
- Stephen x