WEDNESDAY 30TH OCTOBER
It's time to celebrate the Doctor's anniversary with a giant influx of classic Doctor Who toys!
DC 66 BATMAN 6IN JOKER AF
DC 66 BATMAN 6IN PENGUIN AF
DC 66 BATMAN 6IN RIDDLER AF
DC 66 BATMAN 6IN SURFING BATMAN AF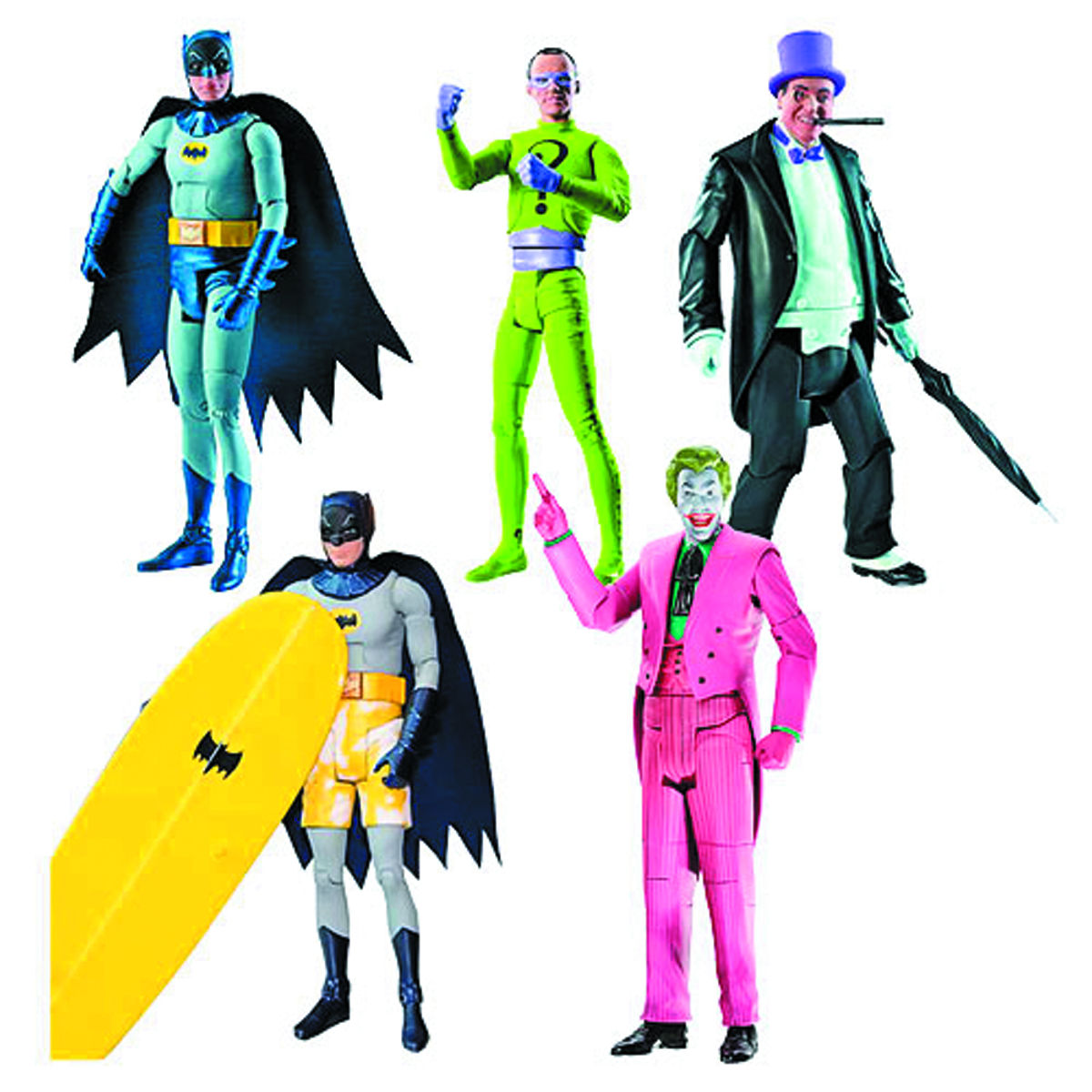 Bif! Bang! Pow! The sights and sounds of the classic 1966 Batman television series are at hand with Mattel's new line of action figures based on the show! All the characters you expect are here - Batman, the Riddler, the Penguin, the Joker, Catwoman, even the Surfing Batman. Each figure stands 6" tall. Blister card packaging.
DR WHO 7TH DOCTOR & ELECTRONIC TARDIS SET
DR WHO DALEK PENCIL TUB
DR WHO MASTER W/TARDIS & COMPUTER BANK SET
DR WHO PYRAMIDS OF MARS SET
DR WHO PERI & ROGUE CYBERMAN SET
DR WHO SONTARAN EXPERIMENT COLLECTORS SET
DR WHO TARDIS PEN TUB
DR WHO VENGEANCE ON VAROS SET
DR WHO VICTORY O/T DALEKS COLLECTORS SET
ORANGE LANTERN 1:1 SCALE POWER BATTERY
Be the one true wielder of the Orange Lantern. This is one lantern you don't want to share! The next in an all-new line of power batteries, featuring a brand new finish, this Orange Lantern Power battery lights up when activated by its ring!