Welcome to 2014! The new year of graphic novels officially begins with the collected editions of indie favourite MULTIPLE WARHEADS, the latest from Superman, the fantastic X-Men crossover BATTLE OF THE ATOM,
Saga author Brian K Vaughn's take on SWAMP THING

and a new omnibus of his highly acclaimed superhero drama EX MACHINA.
What are you reading this week? Talk to us @DavesComics!
ALL NEW X-MEN INDESTRUCTIBLE HULK AND SUPERIOR SPIDER-MAN
ARMS OF THE OCTOPUS TP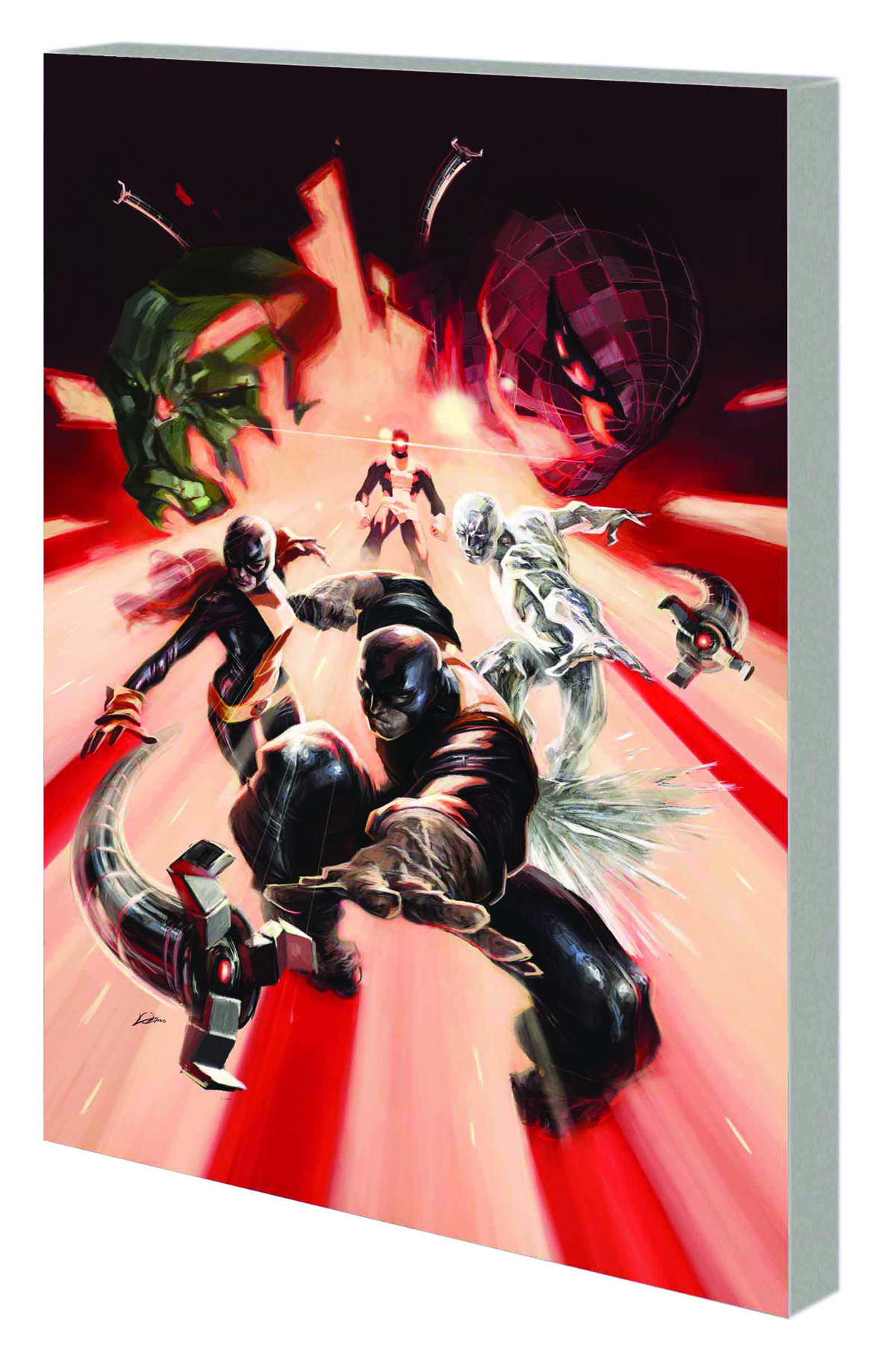 The All-New X-Men meet the Indestructible Hulk and the Superior Spider-Man! Dr. Octopus confronts the time-displaced young X-Men, but how is he alive?! Ock's appearance gets the immediate attention of the Superior Spider-Man (who we all know is Doc Ock's mind in Spider-Man's body), and Bruce Banner helps Spidey and the young X-Men investigate the mysterious paradox - but before they learn the truth, they're shocked by the return of the believed-dead Abomination! Who is in league with these returned villains, and how can our heroes defeat them? And can the Superior Spider-Man maintain his sanity while facing his doppelgänger? Plus: Steel kitchen knives meet Adamantium claws as reality-TV star Chris Cosentino spins a culinary caper featuring Wolverine! Collecting ALL-NEW X-MEN SPECIAL #1, SUPERIOR SPIDER-MAN TEAM-UP SPECIAL #1, INDESTRUCTIBLE HULK SPECIAL #1 and WOLVERINE: IN THE FLESH #1.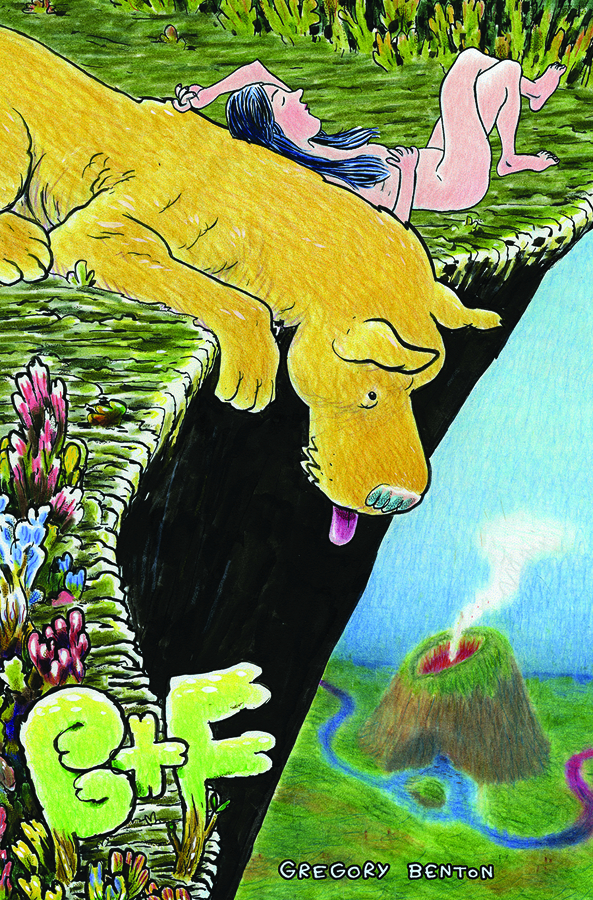 B+F is Gregory Benton's MoCCA Award of Excellence-winning fable. It explores an otherworldly forest with a woman and a dog as they encounter its denizens, both benevolent and malicious. A wordless meditation on goodwill, hostility, and isolation.
BATMAN 66 THE TV STORIES TP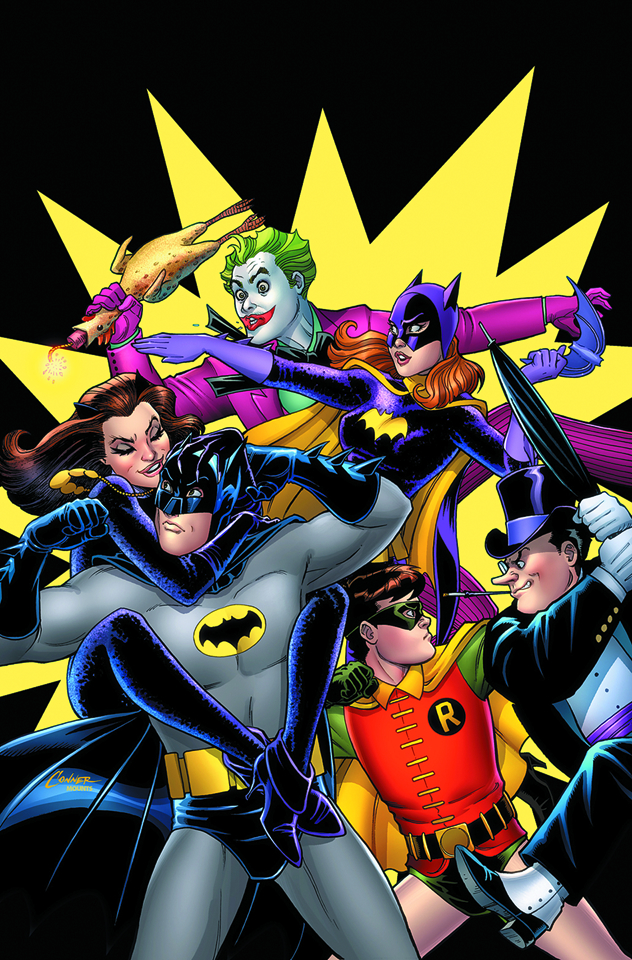 For the first time, DC Comics collects Batman stories originally published between 1948 and 1966 that were adapted into specific episodes of the classic Batman TV series! Starring The Joker, The Penguin, The Riddler and Mr. Freeze (here called "Mr. Zero"), and featuring the debut of Batgirl, these stories have never been collected together before. Collected from BATMAN #53, 73, 121, 140, 169 and 171, and DETECTIVE COMICS #230, 346 and 359.
BATMAN DARK KNIGHT TP VOL 02 CYCLE OF VIOLENCE
BEN 10 OMNIVERSE GN JOYRIDES
BLOODSHOT TP VOL 04 HARD CORPS
COMPLETE MULTIPLE WARHEADS TP Ex-organ smuggler Sexica and her werewolf boyfriend Nikoli travel across a sci-fi/fantasy version of Russia while the hardcore organ hound Blue Nura tracks a bounty across radioactive wastelands.
Slice of life comics from a world where magic and monsters are commonplace.
Collects MULTIPLE WARHEADS #1-4 and
MULTIPLE WARHEADS: DOWN FALL Retired Detroit police officer Joe Salk was a good cop, but after a little girl's murder, his wife left him because of his obsession with finding her killers. Now completely alone, his need for revenge might just be helped by the young victim, returned and empowered by
the spirit of vengeance, the Crow...
DARK SOULS DESIGN WORKS HC Showcasing the grim and chilling artwork behind the fan-favorite Dark Souls game in a gorgeous hardcover collection. Dark Souls: Design Works features key visuals, concept art, character & monster designs, rough sketches, and an exclusive interview
with the game's creators.
DEMON KNIGHTS TP VOL 03 THE GATHERING STORM (N52)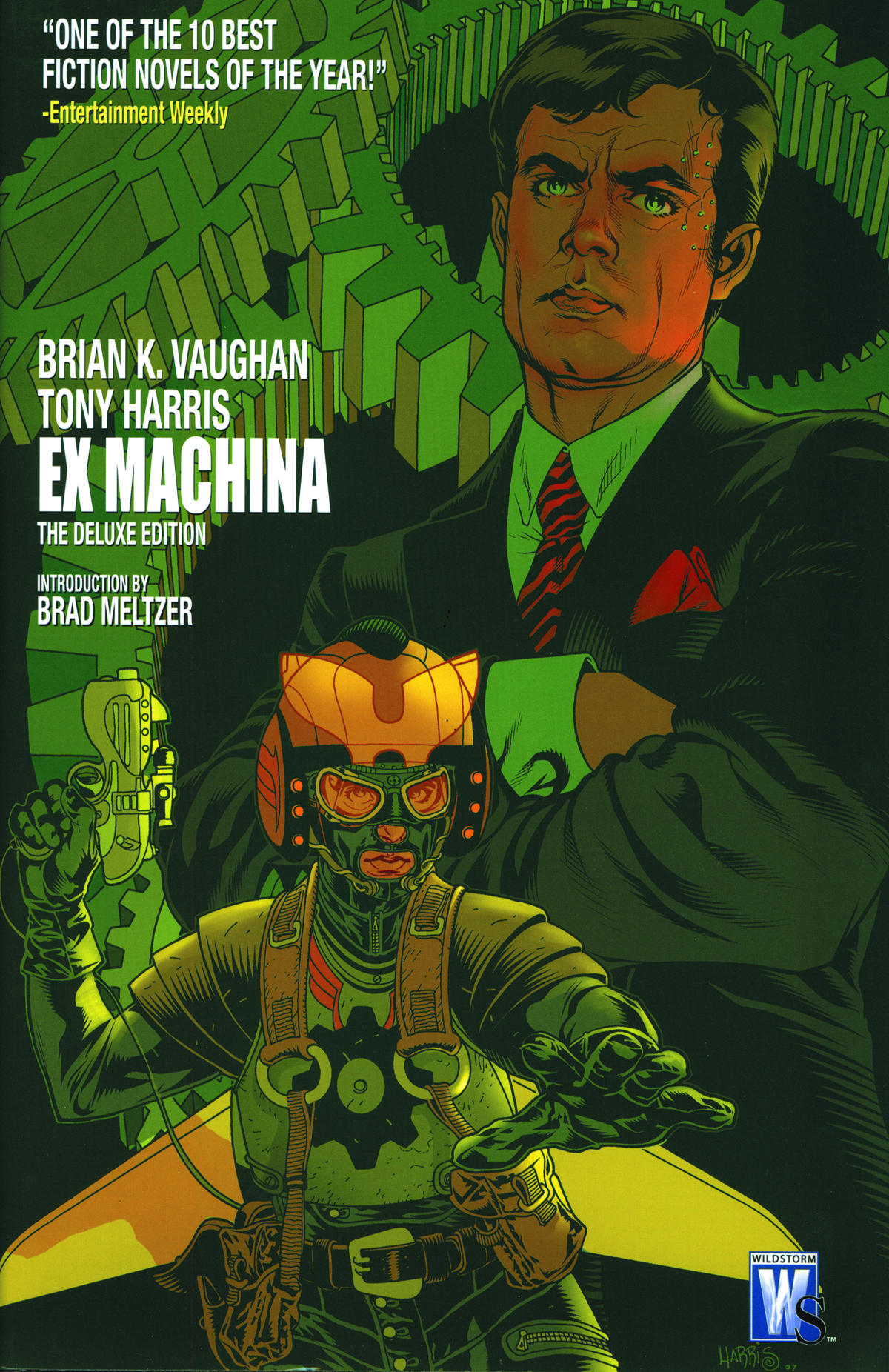 EX MACHINA is the story of civil engineer Mitchell Hundred, who becomes America's first super hero after a strange accident gives him the power to communicate with machines. But the adventure really begins when Mitchell retires from crime fighting and runs for mayor of New York City. This title collects EX MACHINA #1-11, plus bonus features.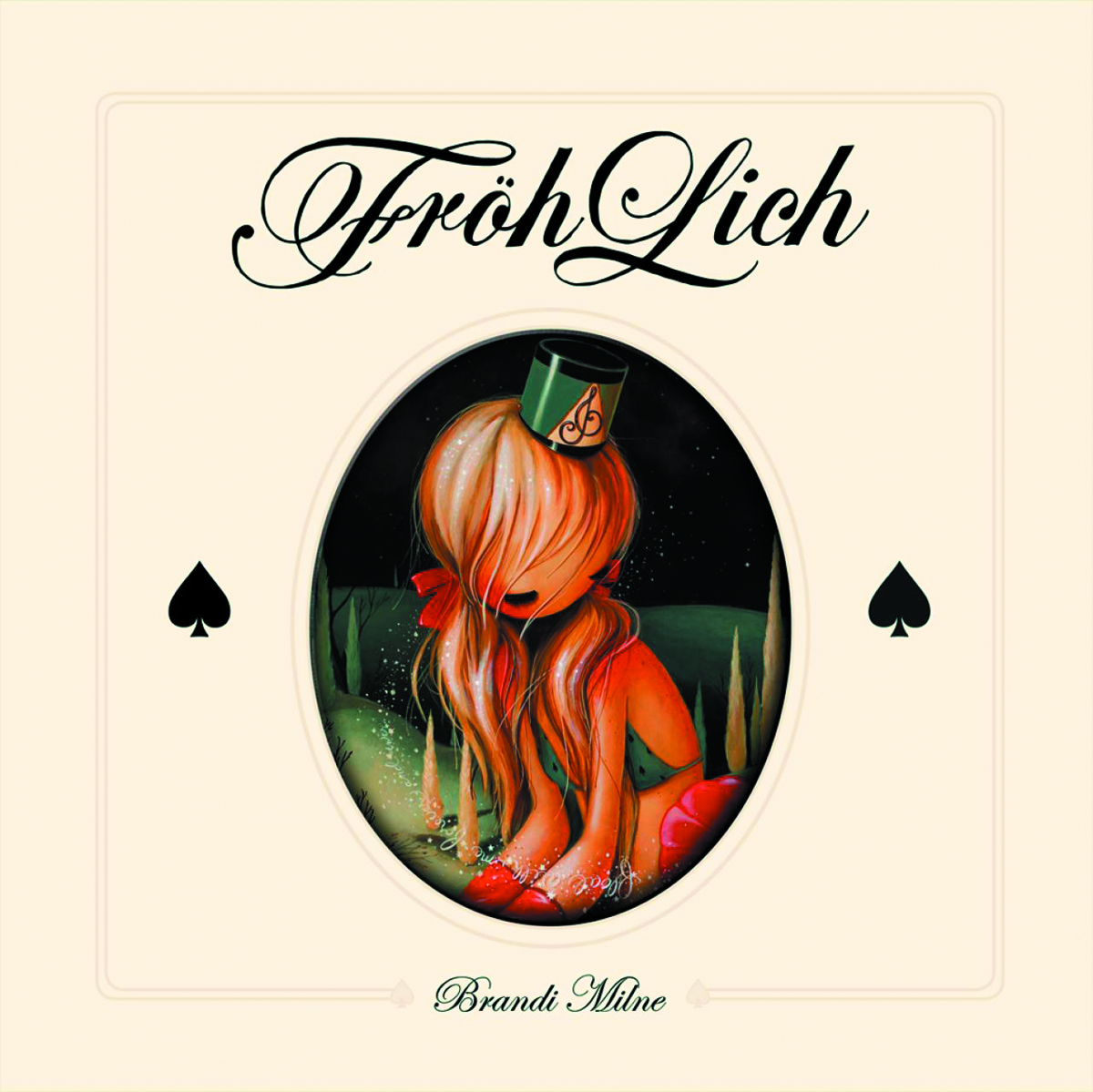 A beautifully designed monograph by young painter Brandi Milne whose soft-spoken style has risen above the noisy roar of the alternative art scene. Milne grew up happily surrounded by a wealth of inspiration - classic cartoons, crayons and coloring books, Sid and Marty Kroft creations, toys, candies, and the kitchy fabrics and notions of the times. Self-taught and emotionally driven, Milne's work speaks of love, loss, pain and heartbreak. She decorates it oddly with a wink of humor and a delicious candied-coat finish, a combination that can be highly addictive to viewers around the world.
GREEN LANTERN THE ANIMATED SERIES TP VOL 02
GUARDIANS OF GALAXY BY JIM VALENTINO TP VOL 01 Thrill to the exploits of the 31st century's greatest heroes, the original Guardians of the Galaxy! Join telekinetic Vance Astro, alien archer Yondu, flame-haired Mercurian Nikki, superstrong Jovian Charlie-27, crystalline Plutonian Martinex, and the mysterious Starhawk and his wife Aleta as they undertake a quest to find the long-lost shield of Captain America - a mission that pits them against Iron Man's twisted legacy, the marauding alien cyborgs called the Stark and the intergalactic thieves known as Force! Plus: The Guardians confront the devil's daughter, Malevolence - and battle across time alongside the Fantastic Four, Silver Surfer, Dr. Strange and the 26th century's Thor, Dargo Ktor, against the mad god known as Korvac! Collecting GUARDIANS OF THE GALAXY (1990) #1-7 and ANNUAL #1; and material from FANTASTIC FOUR ANNUAL #24, THOR ANNUAL #16 and Halo®-one of the most iconic video game franchises in history-comes to Dark Horse!
Before she was a supersolider defending humanity as part of the Spartan-IV program, Sarah Palmer was an ODST-Orbital Drop Shock Trooper-carrying out the most dangerous missions behind enemy lines! Join her on her dramatic journey from the ranks of humanity's toughest leathernecks to the highest echelon of elite warriors in the galaxy.
Collects the three-issue miniseries.
HISTORY OF SONIC THE HEDGEHOG SC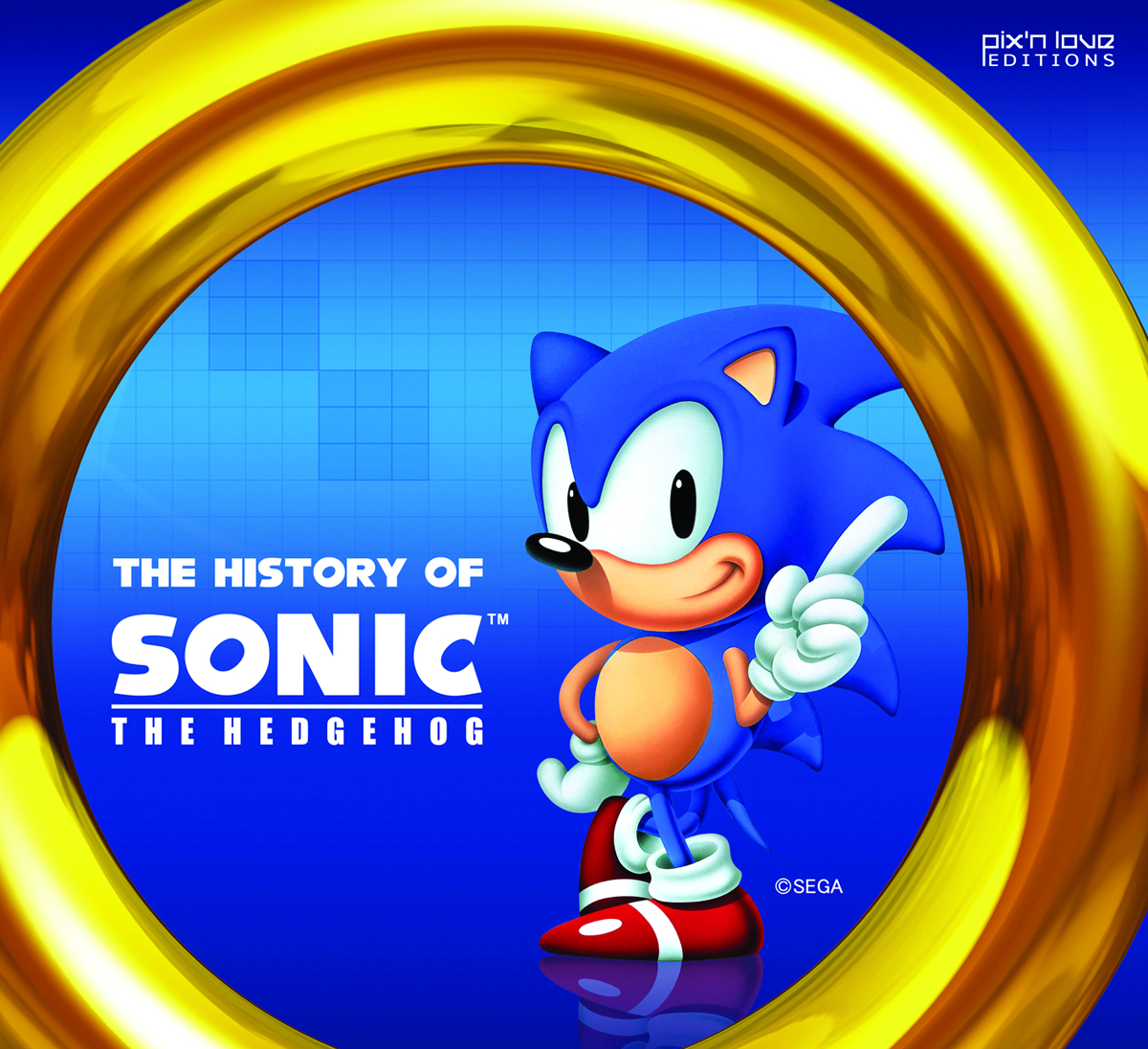 Celebrating over 20 years as SEGA's official mascot, THE HISTORY OF SONIC THE HEDGEHOG is the ultimate guide to SEGA's spiky blue speedster! This hefty 300-page volume covers in detail two decades of 2D and 3D Sonic game, plus spinoffs and crossovers. You'll also find character profiles, promotional artwork, rare concept art, and a detailed look at the origins of the "Blue Blur". A must-have for any true Sonic fan!
LOWBROW TAROT ARTISTIC COLLABORATIVE EFFORT HC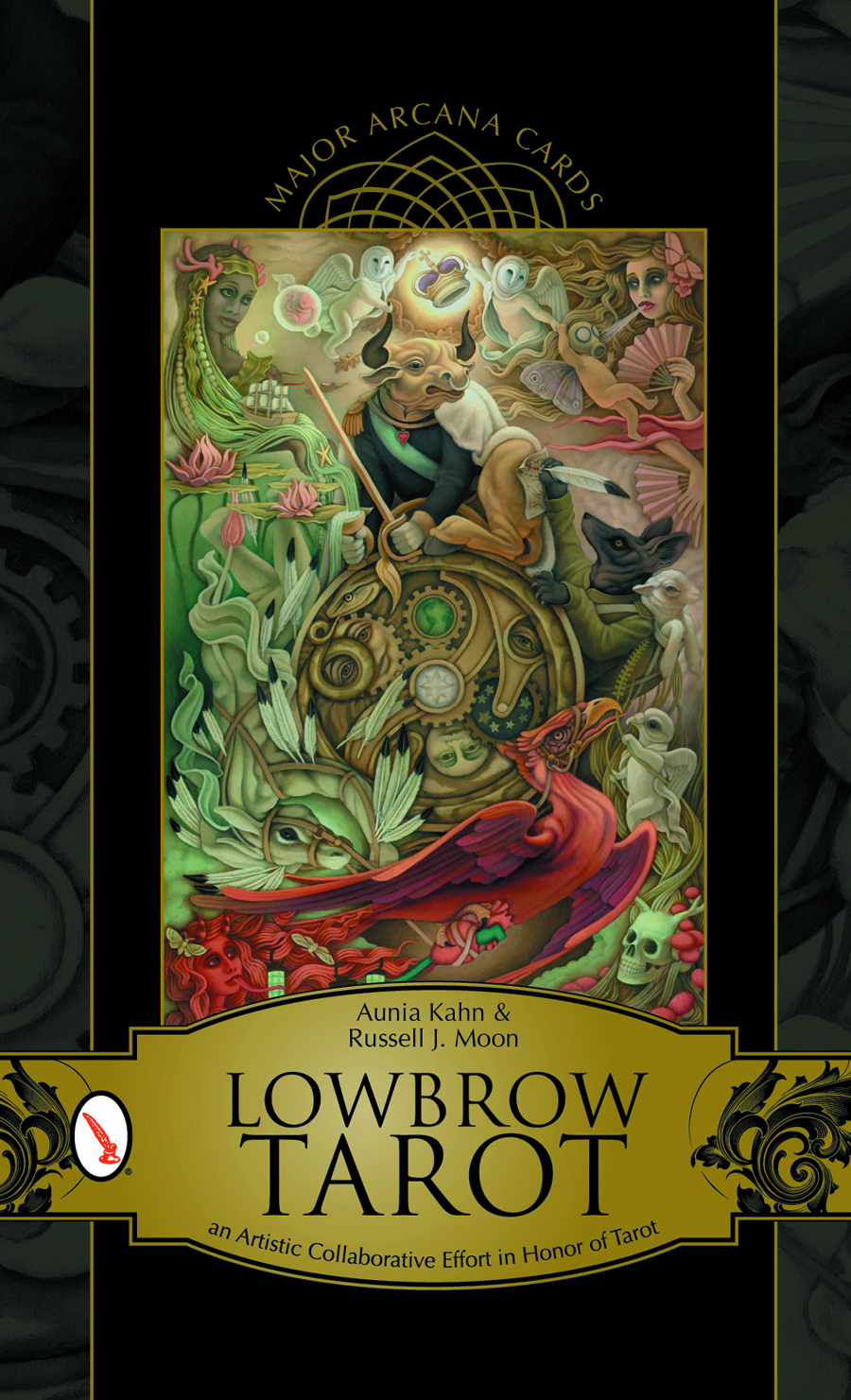 Renowned Tarot artist, Aunia Kahn, showcases 23 Lowbrow Tarot artists who used their creative genius and unique styles to produce 314 new works of art in the rugged glow of the Lowbrow Art Movement. These new and original works have been fashioned by accomplished artists, among them Carrie Ann Baade, Edith Lebeau, Kris Kuksi, Christopher Umana, Brian M. Viveros, Heather Watts, David Stoupakis, Patrick "Star 27" Deignan, Jessica Joslin, Jennybird Alcantara, Scott G. Brooks, and others.
Each artist will offer interpretations for the cards displayed.
MANGA CLASSIC READERS GN VOL 01 MOBY DICK
MANGA CLASSIC READERS GN VOL 02 WAR OF WORLDS
MANGA CLASSIC READERS GN VOL 03 DON QUIXOTE
MANGA CLASSIC READERS GN VOL 04 JAMES JOYCE ULYSSES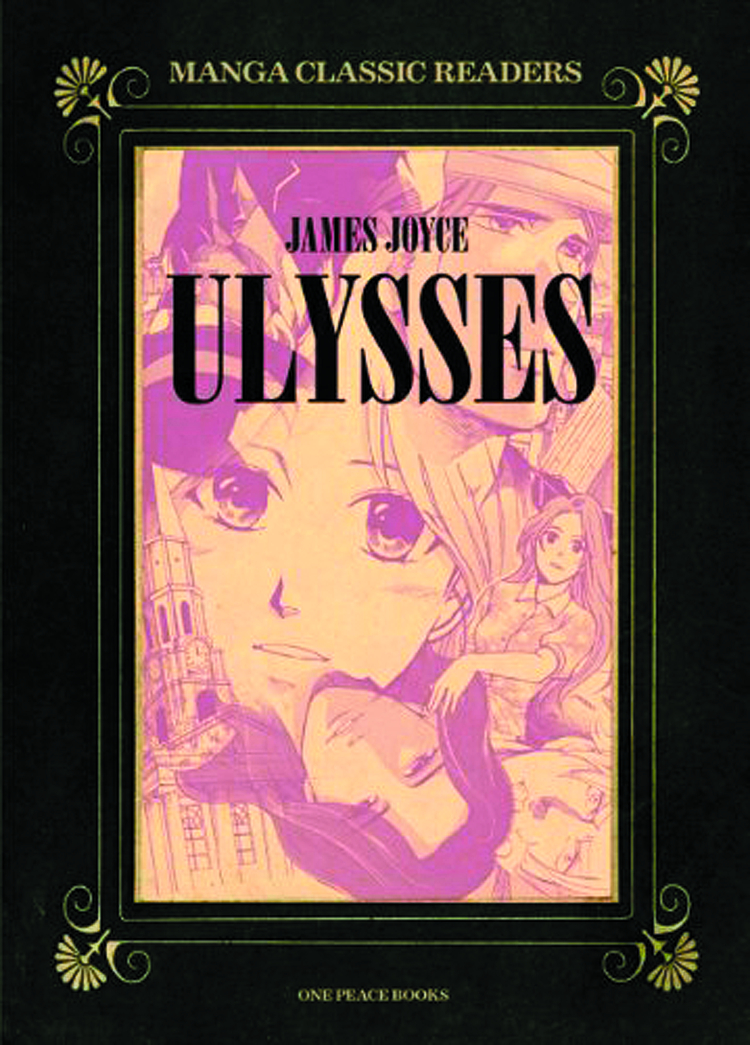 Ulysses, the novel by the Irish author James Joyce, is considered one of the most important works of the 20th century. It was the first novel of its kind and foregrounded the Modernist literary movement. Now experience this behemoth of Western literature
in a new, graphic format!
MY LITTLE PONY WHEN CUTIE CALLS TP The celebrated animated series comes to bookshelves! Revisit the inhabitants of Equestria and learn about the magic that friendship brings in this adaptation of the television series.
SONIC THE HEDGEHOG LEGACY VOL 03
STAR WARS TOYS SUPER COLLECTORS WISH BOOK HC
STAR WARS VERY VADER VALENTINES DAY SC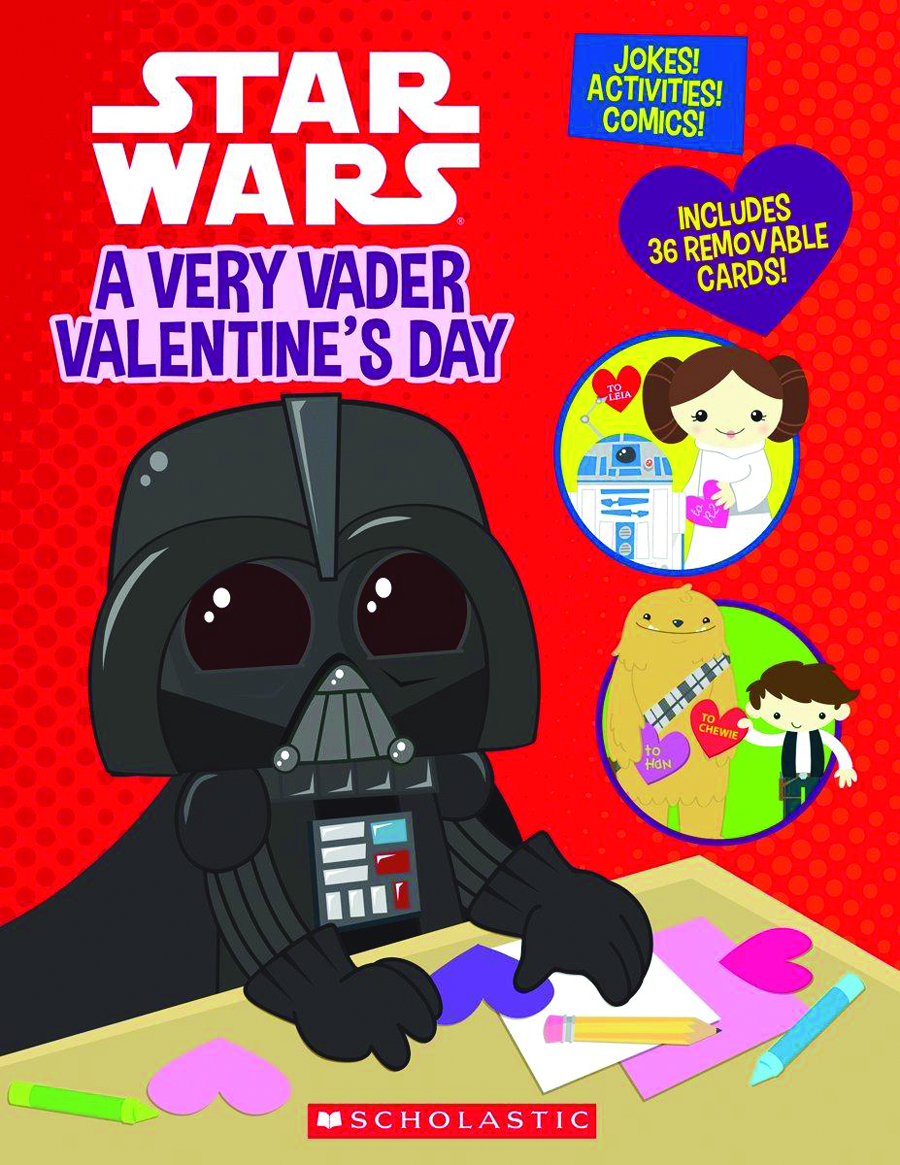 A quirky Valentine's Day-themed activity book filled with Star Wars comics, games, and thirty-six perforated Valentine cards! Includes sixteen pages of jokes, comics, activities, and mini-bios about famous Star Wars friendships. And when you're done, tear out the thirty-six perforated Valentine's Day cards to share with your friends and loved ones:
SUPERIOR SPIDER-MAN TEAM-UP TP FRIENDLY FIRE S.H.I.E.L.D. has the Chameleon. The Superior Spider-Man wants him. That means it's time to break into the Helicarrier! But can Spider-Man keep his secrets while facing off with the Secret Avengers - and S.H.I.E.L.D.'s newest resident, the Indestructible Hulk? When the Chameleon gets loose, it's a recipe for disaster! Plus: The Punisher and Spider-Man have never seen eye-to-eye, but this is the Superior Spider-Man! What does Frank Castle think about Spider-Man's new hard-edged attitude? Spidey has questions for the villainous Mysterio, but the Punisher has something else for him: bullets. And when Blackout targets Aunt May, the former Doc Ock's resolve is tested in a major way - and so is his patience when Stilt-Man strikes, and he must team with Spidey's old friend, Daredevil! Collecting AVENGING SPIDER-MAN #20-22, SUPERIOR SPIDER-MAN ANNUAL #1
and DAREDEVIL (2011) #22.
SUPERIOR SPIDER-MAN TP VOL 03 NO ESCAPE
SUPERMAN HC VOL 03 FURY AT THE WORLDS END (N52)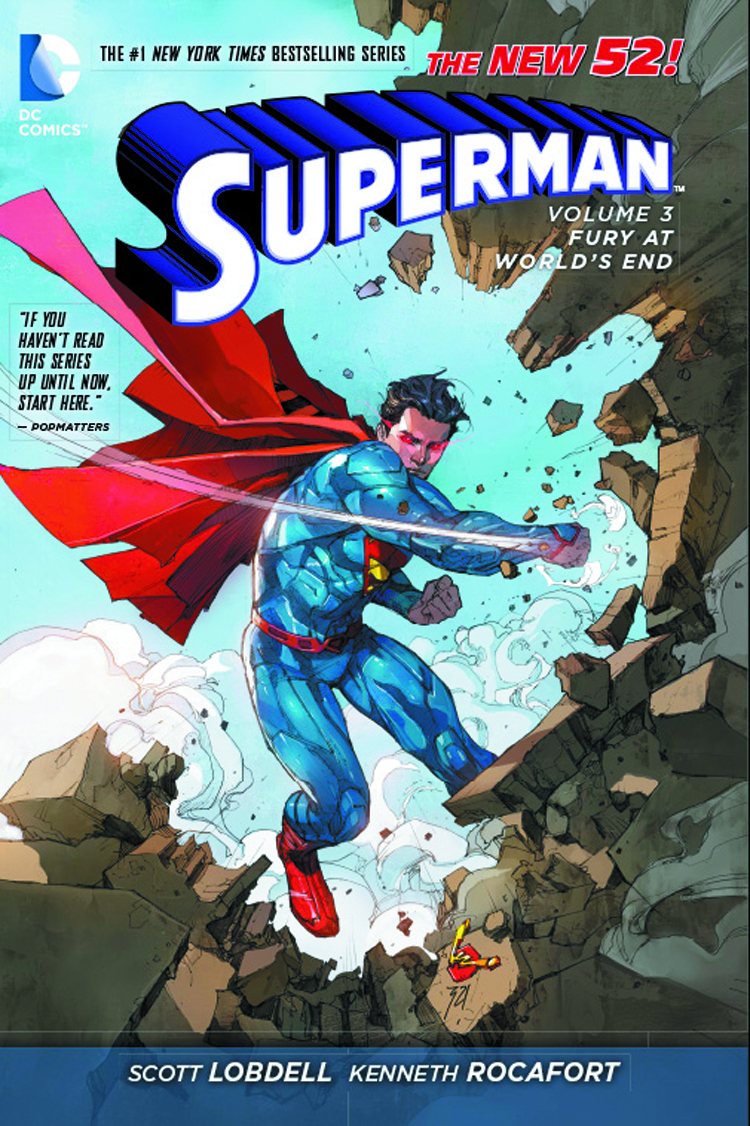 H'El has come to Earth in these stories from SUPERMAN #0 and 13-17! When a mysterious ghost from Krypton's past comes to Metropolis in hopes of finding the lost planet's last son, his arrival comes with disastrous consequences for not just Superman, but also for Superboy and Supergirl. H'El has decided that Earth is the place to resurrect Krypton, but the price the lives of everyone on the planet! Guest-starring the Justice League, Wonder Woman,
SUPERMAN TP VOL 02 SECRETS AND LIES (N52)
SWAMP THING BY BRIAN K VAUGHN TP VOL 01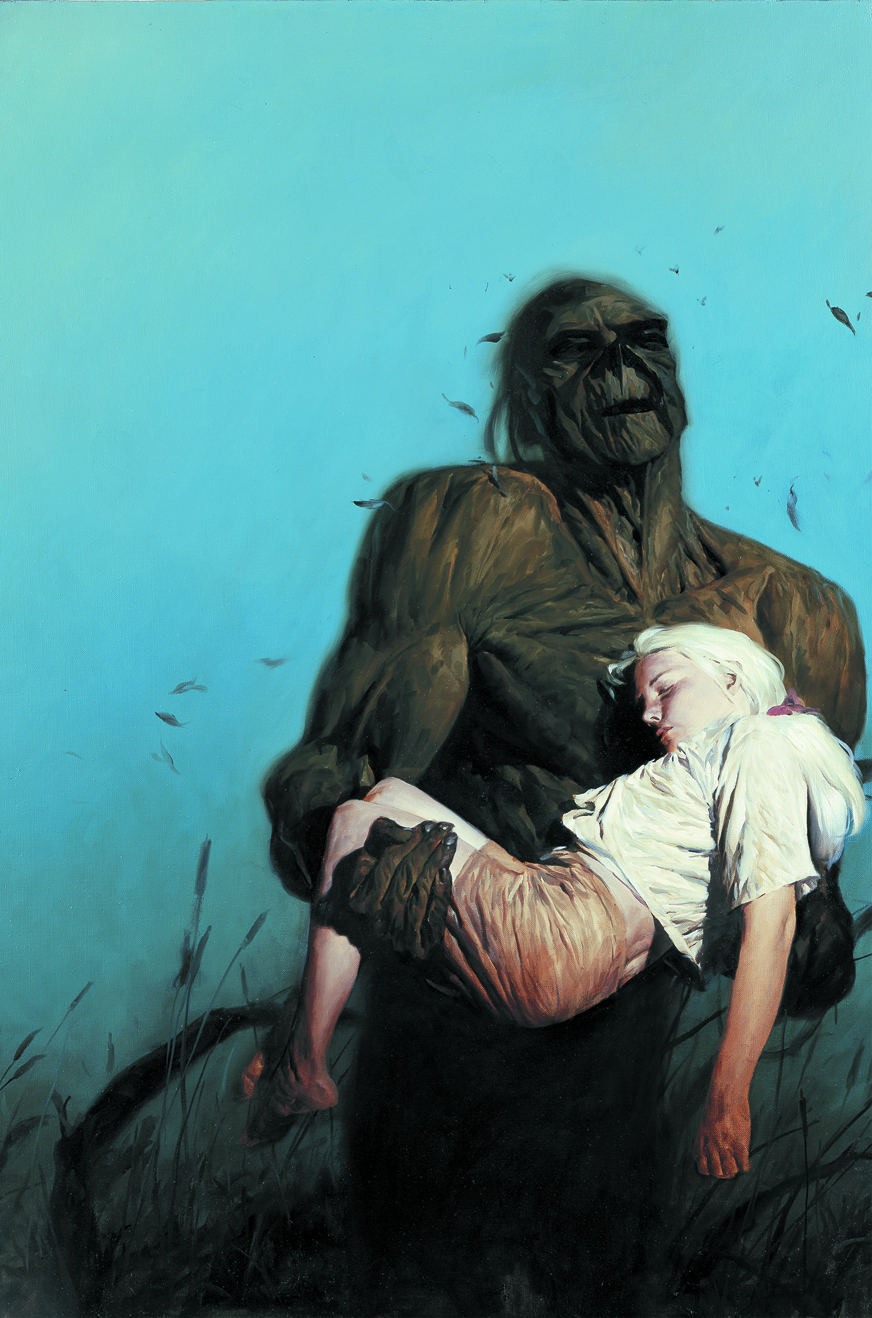 In these stories from 2000's SWAMP THING #1-10 and VERTIGO WINTER'S EDGE #3 , Tefé Holland, daughter of Swamp Thing and Abigail Arcane, must learn to control her powers and use them for good!
TERRA OBSCURA SMASH OF TWO WORLDS TP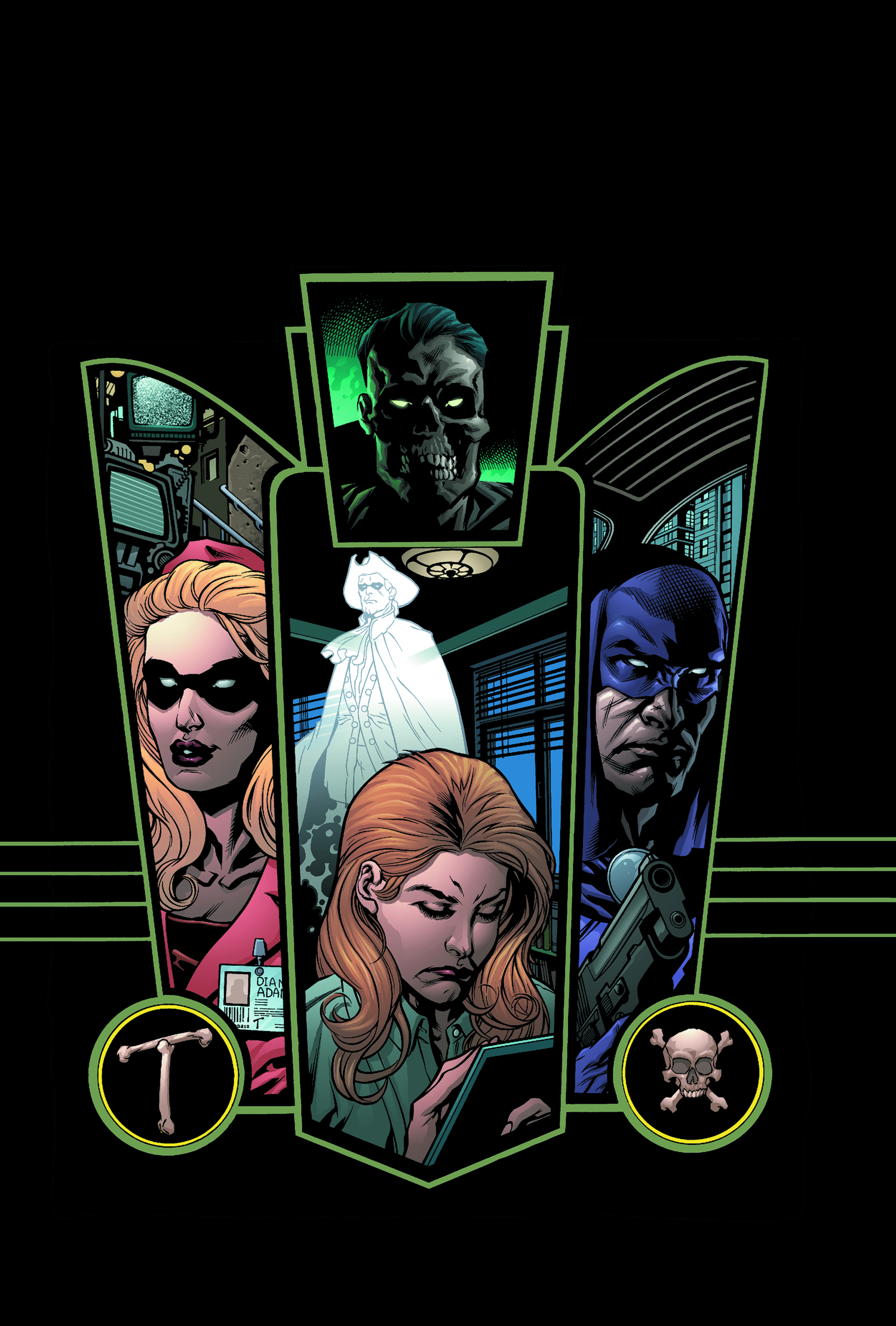 On a planet known as Terra Obscura, Tom Strong's heroic allies battle the forces of S.M.A.S.H. But after being out of action for decades and in suspended animation, can these heroes adjust to a strange world and its modern technology? Collects both 6-issue miniseries.
TRIGUN MAXIMUM OMNIBUS TP VOL 02
UNDRESSING: THE ART OF PLAYING DRESS UP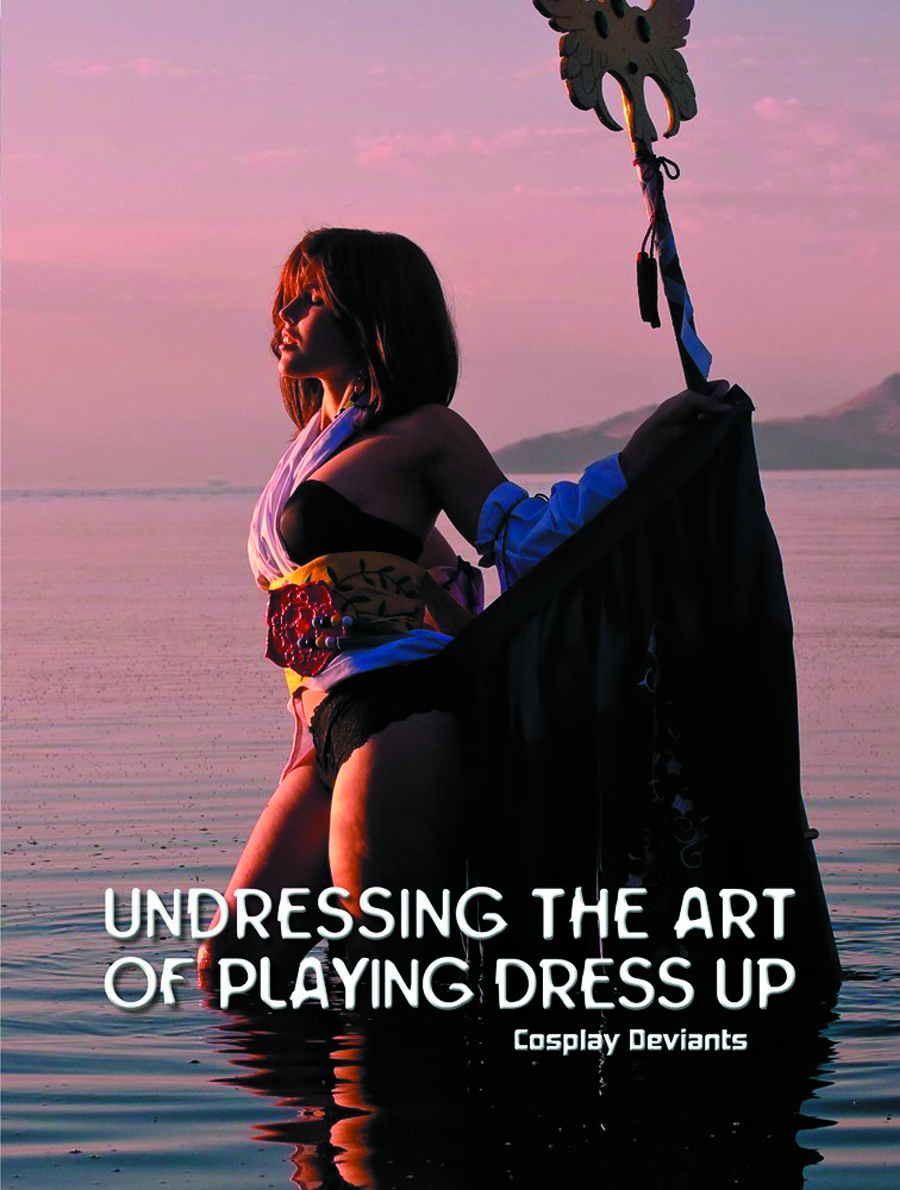 Cosplay, dressing up as characters from pop culture, has swept fan conventions around the world. Now, explore the adult side of this popular phenomenon. This enormous collection of pin-up style photos provides a tantalizing look at sexy female cosplayers from around the world. They are not afraid to shed their costume to bring your character fantasies to life.
After her parents' accidental death by mushroom poisoning, young Aurora Grimeon is sent to live with her estranged grandfather on Ossuary Isle, deep in the southern swamps. Joined by her grandfather's pet raccoon Missy, Aurora explores the fog-covered island of graves. Along the way, she meets its sinister residents who care for the tombstones and mausoleums, living out their lives by the strange rules of Hoodoo magic. When ghostly things start happening out in the swamp and island residents start disappearing, Aurora thrusts herself into the middle of the mystery, uncovering secrets that might be better left buried.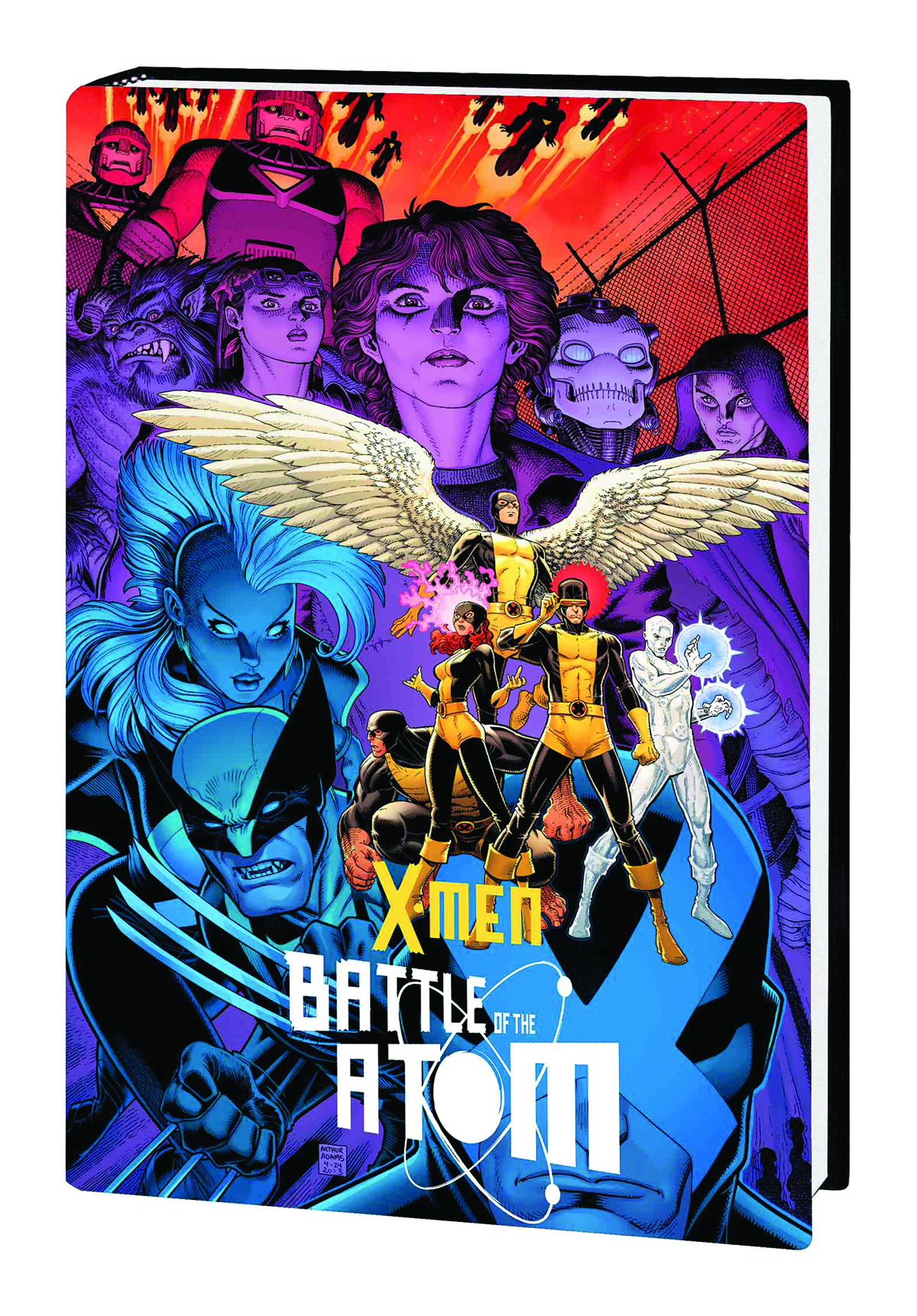 The X-Men's past, present and future collide in this 50th-anniversary event! Something horrible happens to the past versions of the X-Men that shakes spacetime to its core - and more X-Men arrive from the future with a message: The original five must return home! But when young Cyclops and Marvel Girl run away to stay in the present, the hunt is on! And where does the modern-day Cyclops' revolutionary faction fit in? Things get even more complicated when mysterious foes attack the Jean Grey School, and the healing-impaired Wolverine takes a mortal hit! With spacetime up for grabs, the surprise ending will change everything as the X-Men's footing in the world is drastically altered! Collecting X-MEN: BATTLE OF THE ATOM #1-2, ALL-NEW X-MEN #16-17, X-MEN (2013) #5-6, UNCANNY X-MEN (2013) #12-13 and WOLVERINE & THE X-MEN #36-37.