It's a terrific week for comics from every publisher, but I'm afraid Marvel is beating everyone handily with their All New Marvel Now initiative, with three fantastic new series debuts as well as new storylines in ongoing titles to keep everyone entertained and coming back for more. I'm so excited read the new LOKI: AGENT OF ASGARD, which you may have seen all over the internet lately, and features Kid-no-more Loki acting as a secret agent on behalf of the All Mother, Ruler of Asgard, which should give him plenty of ways to get up to every sort of mischief while doing bad deeds done for good reasons. Looks like great fun!
Also making her highly publicized debut this week is MS MARVEL, starring new teenage superhero Kamala Khan; written by award winning author G Willow Wilson I'm hoping this new series will be a welcoming entrance to comics for new readers as well as a treat for long time superhero fans like me. And Frank Castle fans will be pleased to know PUNISHER #1 arrives this week, as he moves his base of operations from NYC to corrupt California. As well as these new NOW titles Marvel is 'rebooting' Paul Cornell's excellent WOLVERINE and Brian Wood's X-MEN at #1, and new BLACK WIDOW, ALL NEW INVADERS, MIGHTY AVENGERS and the conclusion to MARVEL KNIGHTS SPIDER-MAN. Not to be outdone by Marvel, DC has for you this week a special one-shot devoted to the mysterious JOKER'S DAUGHTER, the conclusion to the popular miniseries BATMAN: BLACK AND WHITE, new GOTHTOPIA tie-ins with DETECTIVE COMICS and BATWING, and both TRILLIUM and FOREVER EVIL head towards their epic finales! We also have the long awaited new issue of LAZARUS, GOD IS DEAD, THE STAR WARS, and ADVENTURE TIME: THE FLIP SIDE. Whew! So much good stuff this week, what are you looking forward to reading?
Talk to us @DavesComics! :)
ADVENTURE TIME FLIP SIDE #2 (OF 6)
All Finn and Jake need to do is convince the Monkey Wizard to kidnap Painting Princess, shouldn't be too hard...right? With insight from the master of princess-napping, it's up to the duo to get help from an unlikely source...the Ice King! This might end up being one of the hardest and craziest adventures these two friends have ever been on!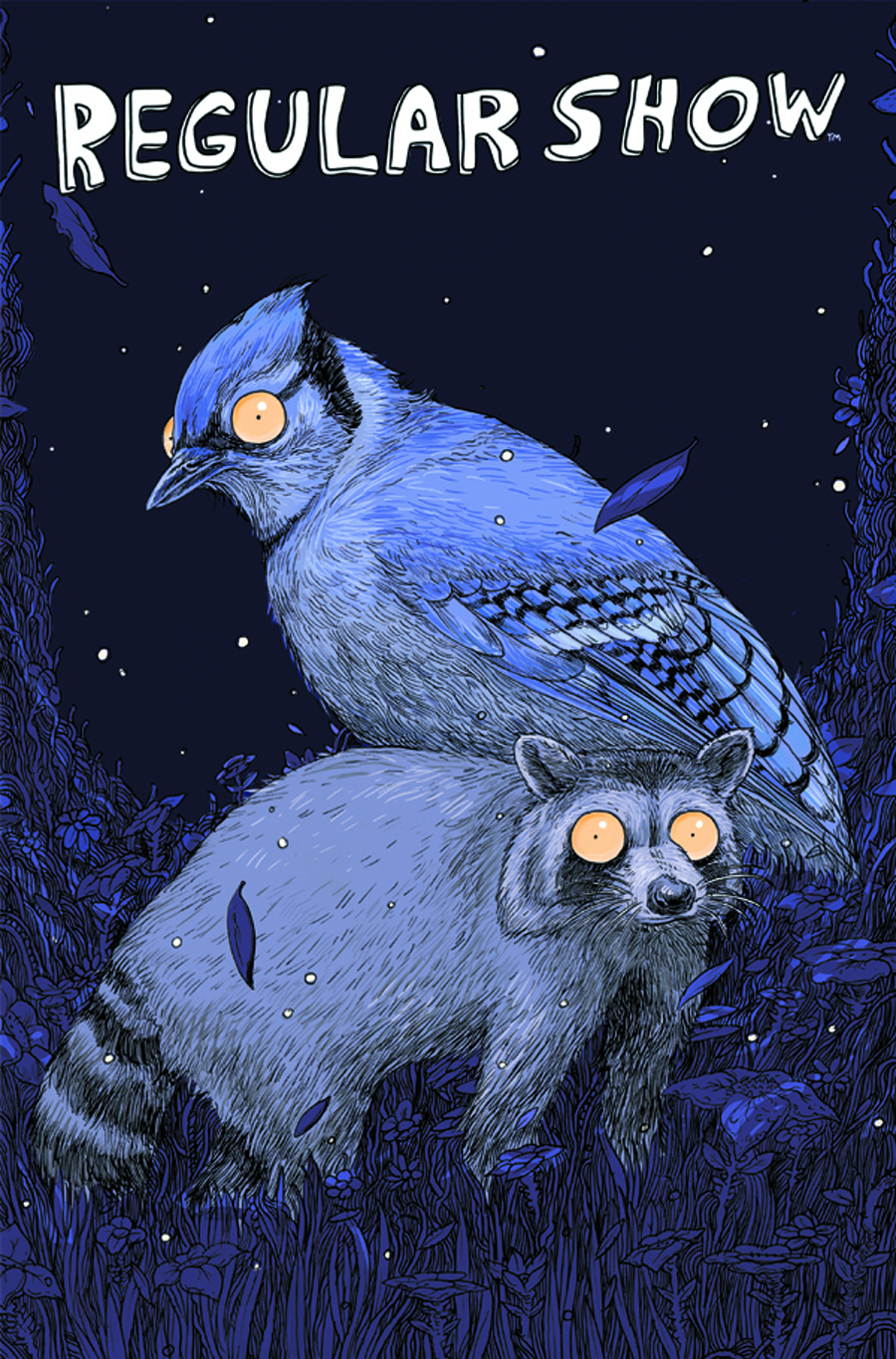 Mordecai and Rigby have a plan! It's only a matter of time before our friends finally have their time in the sun, but will they be able to make it? Will Benson finally be able to stop their shenanigans for good? It's going to be a crazy issue starring our favourite park employees!
BALTIMORE CHAPEL OF BONES #2 (OF 2)
BLOODHOUND CROWBAR MEDICINE #4 (OF 5)
JUICE SQUEEZERS #2 (OF 4)
LOBSTER JOHNSON GET LOBSTER #1 (OF 5)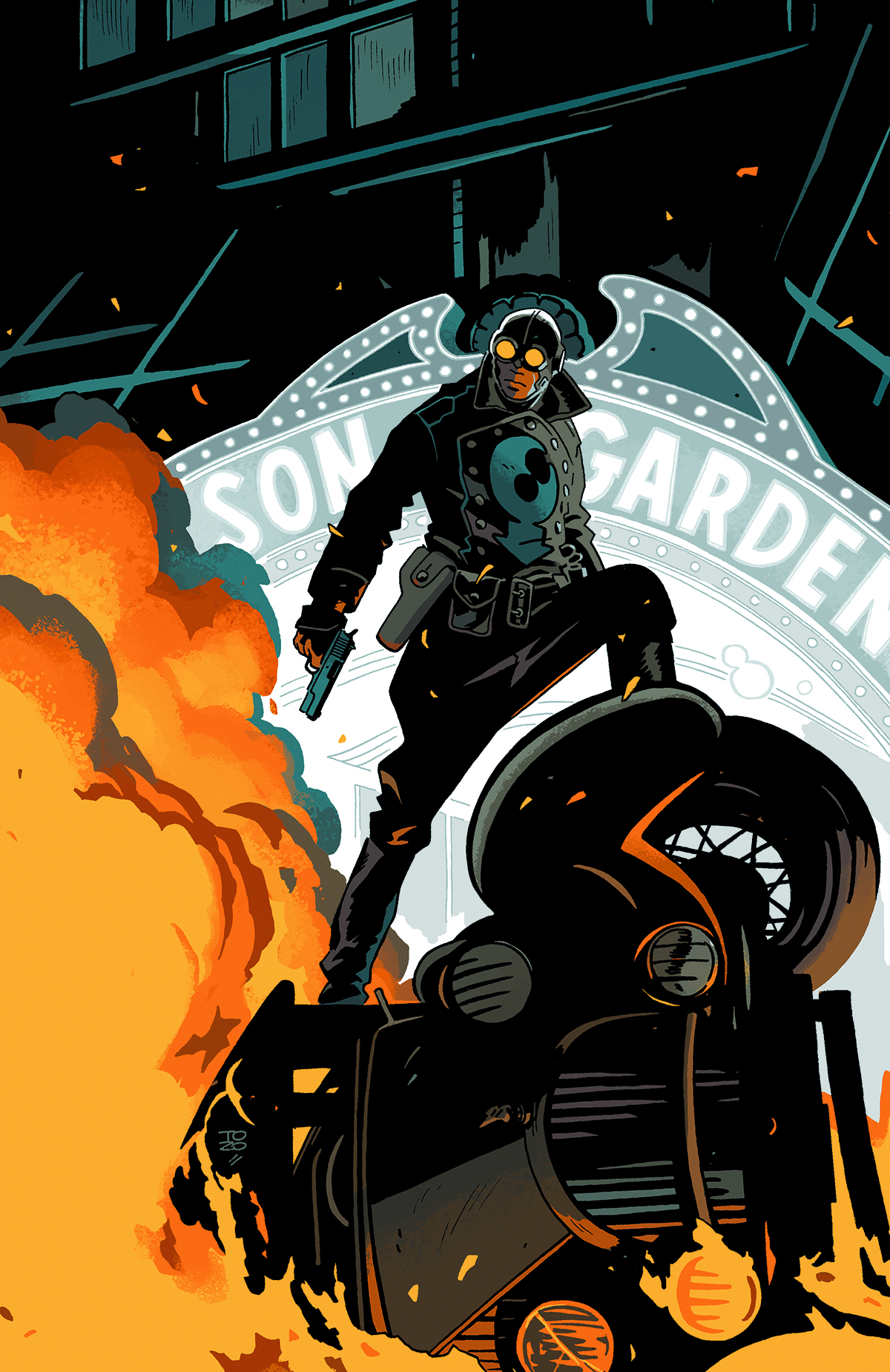 A Manhattan sporting event goes terribly wrong as the ref is killed in front of a live audience by two crazed-and seemingly bulletproof-wrestlers. Who is behind this new reign of terror?
"The necessary thrills to justify every cent spent on this comic."-Comic Book Resources
MICHAEL AVON OEMINGS VICTORIES #9
ROBERT E HOWARDS SAVAGE SWORD #7
STAR WARS #5 (OF 8) LUCAS DRAFT
Remember the scene in Star Wars where the Sith Knight traps General Luke Skywalker, Princess Leia, Annikin Starkiller, and the alien Han Solo-and they have to fight their way free and steal an Imperial starship? No? That's because this is The Star Wars-based on George Lucas's original rough-draft screenplay!
Official eight-issue adaptation of George Lucas's original rough-draft screenplay for Star Wars!
TERMINATOR SALVATION FINAL BATTLE #3 (OF 12)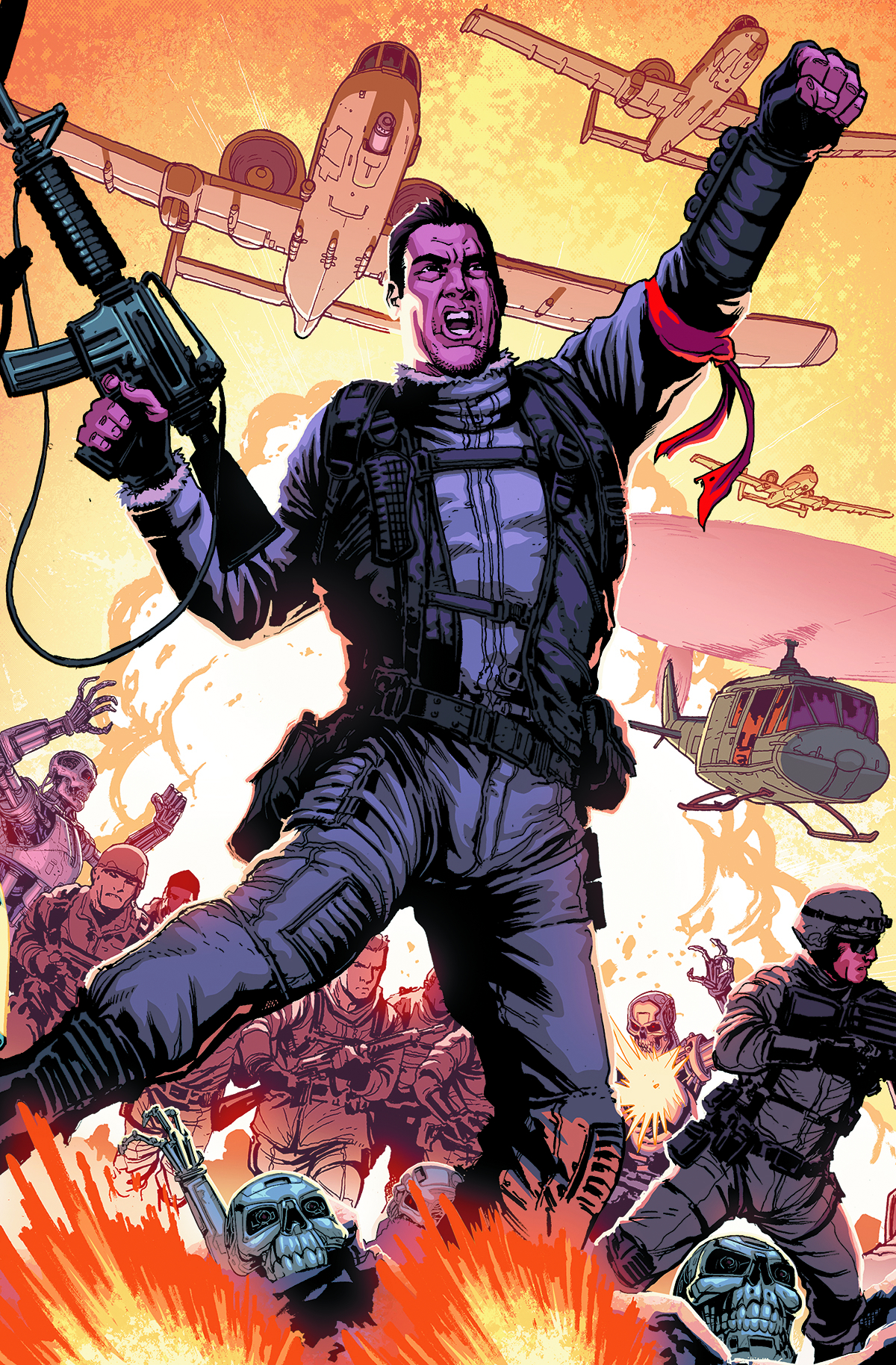 John Connor and his army of human resistance fighters have finally brought the battle to the machines, but a desperate chase is unfolding in the past that could render their valiant efforts futile! The fates of Skynet and John Connor revealed!
BATMAN BLACK & WHITE #6 (OF 6)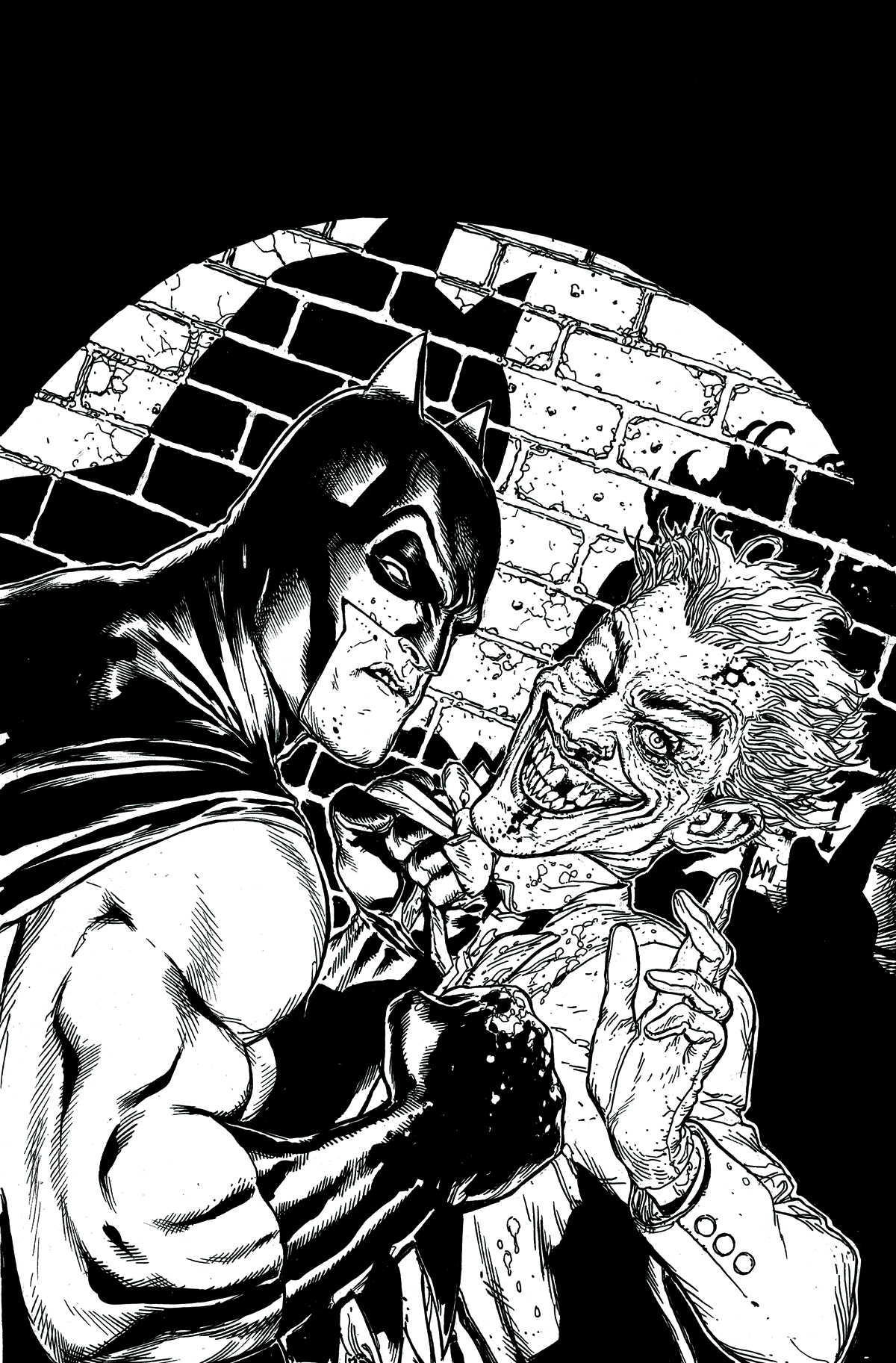 The final issue of the new BATMAN BLACK AND WHITE miniseries is here, with stories written and illustrated by Cliff Chiang, Dave Taylor, Olly Moss and Becky Cloonan,
Adam Hughes and Dave Johnson!
BATMAN JOKERS DAUGHTER #1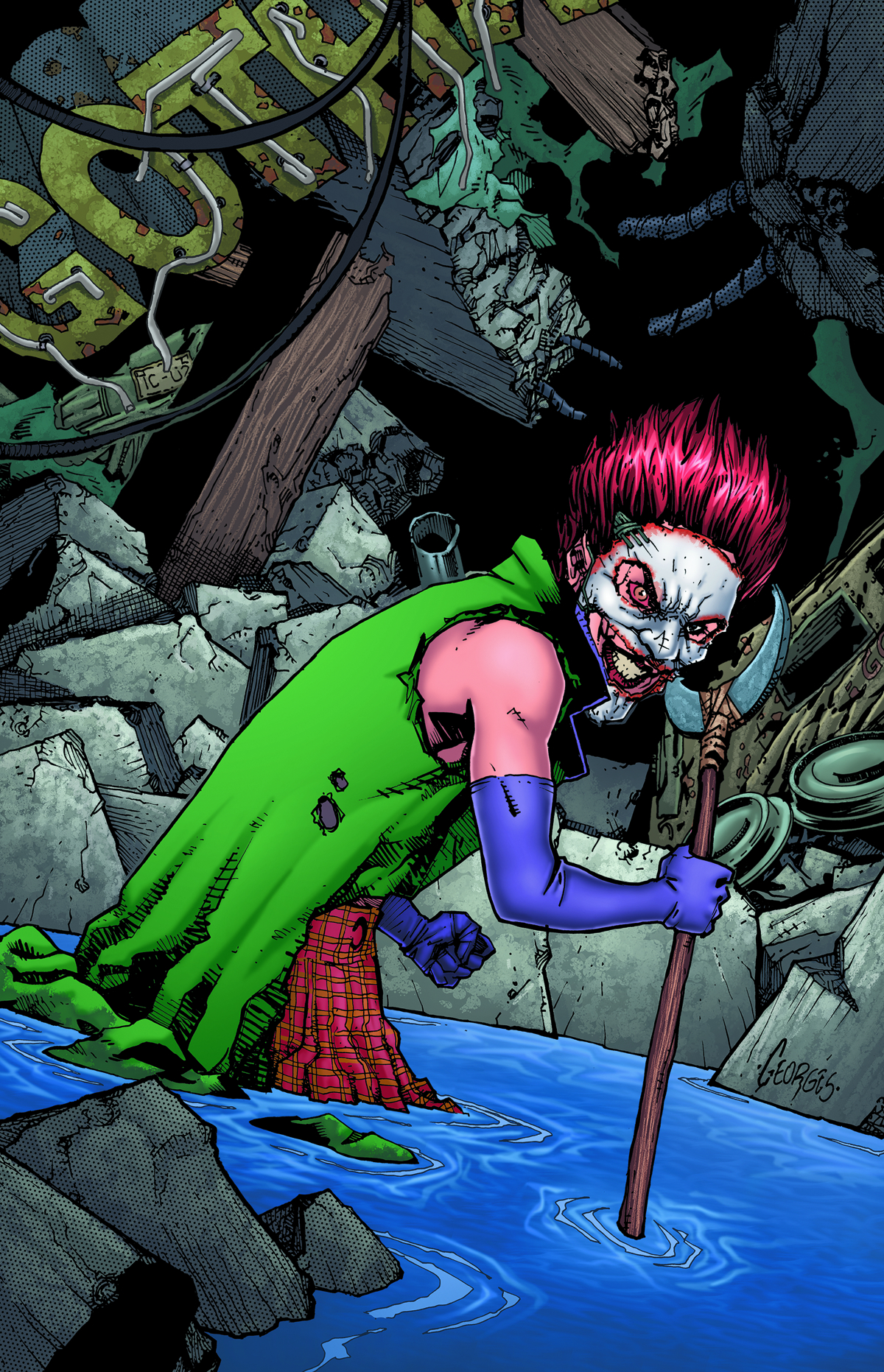 Who is The Joker's Daughter? What horrors lurk in the mind of this deranged lunatic, and why is there more to her than meets the eye? More than just a crazy person who stumbled upon the Joker's face, more than just a woman with a mission, The Joker's Daughter sees herself as a woman on the path of greed, dominance and lordship over the Gotham Underground. This special issue tells a sordid tale in the life of one of DC's
most popular new villains!
DC COMICS PRESENTS HARLEY QUINN #1
DETECTIVE COMICS #28 (GOTHTOPIA)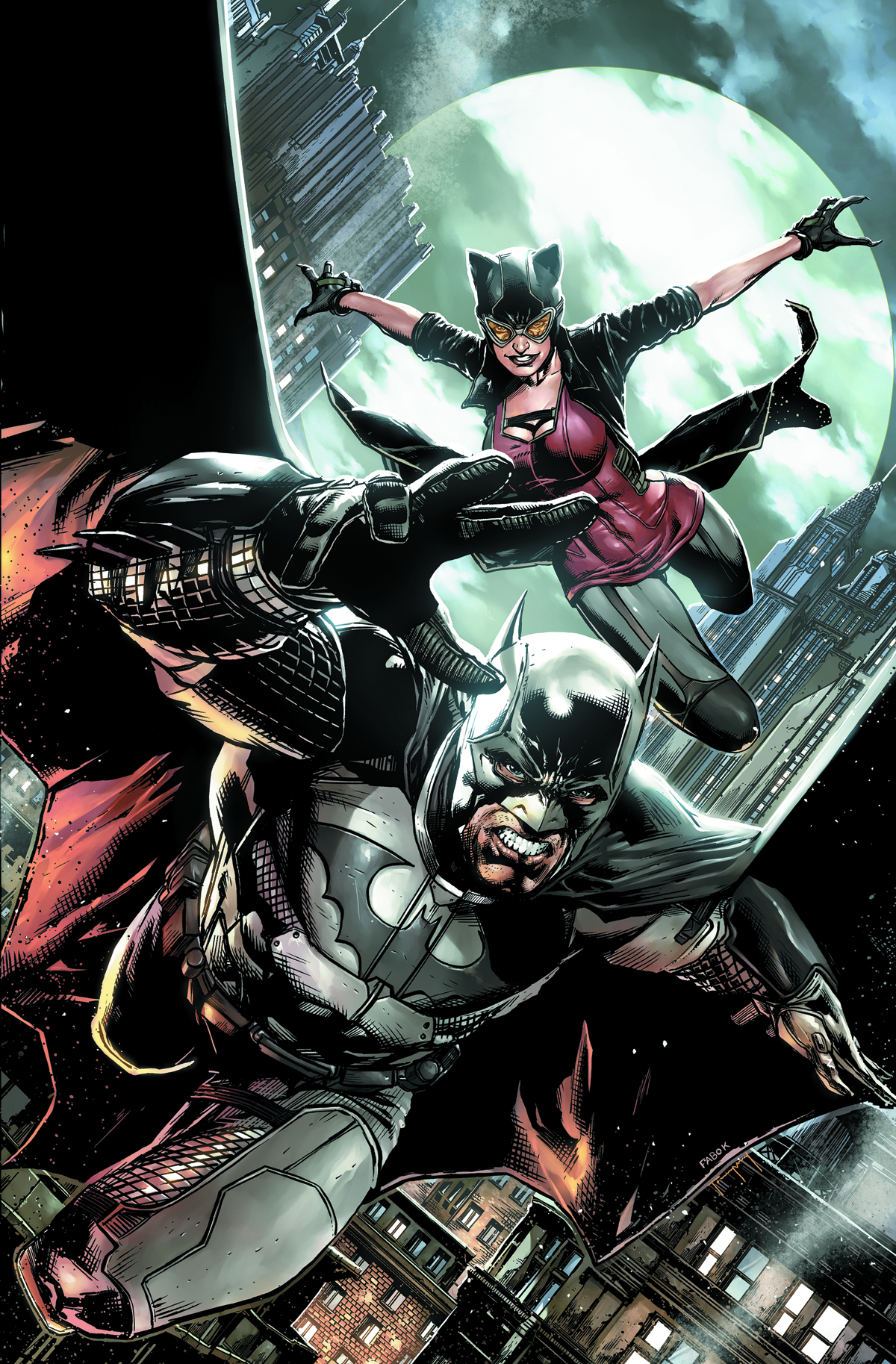 Welcome to Gothtopia! Die happy! The Scarecrow makes the ultimate bid for control of Gotham City's citizens - so why is everybody so happy about it? Nothing is as it seems as the strange gets stranger in "Gothtopia," part 2 of 3.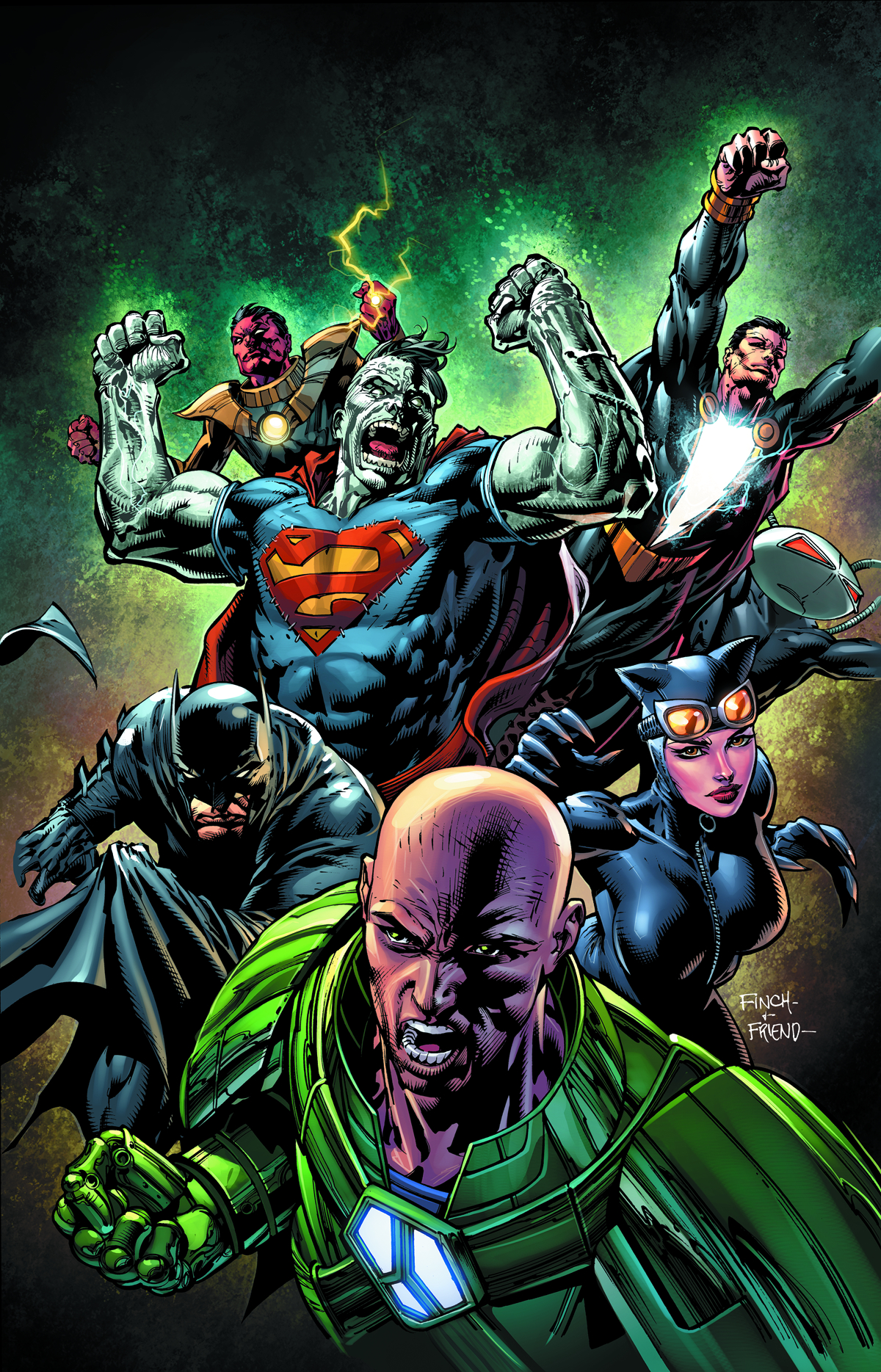 With everything to lose, Lex Luthor and his Injustice League raid the stronghold of the Crime Syndicate with consequences so devastating, the DC Universe will never be the same!
FOREVER EVIL ARKHAM WAR #5 (OF 6)
GREEN LANTERN RED LANTERNS #28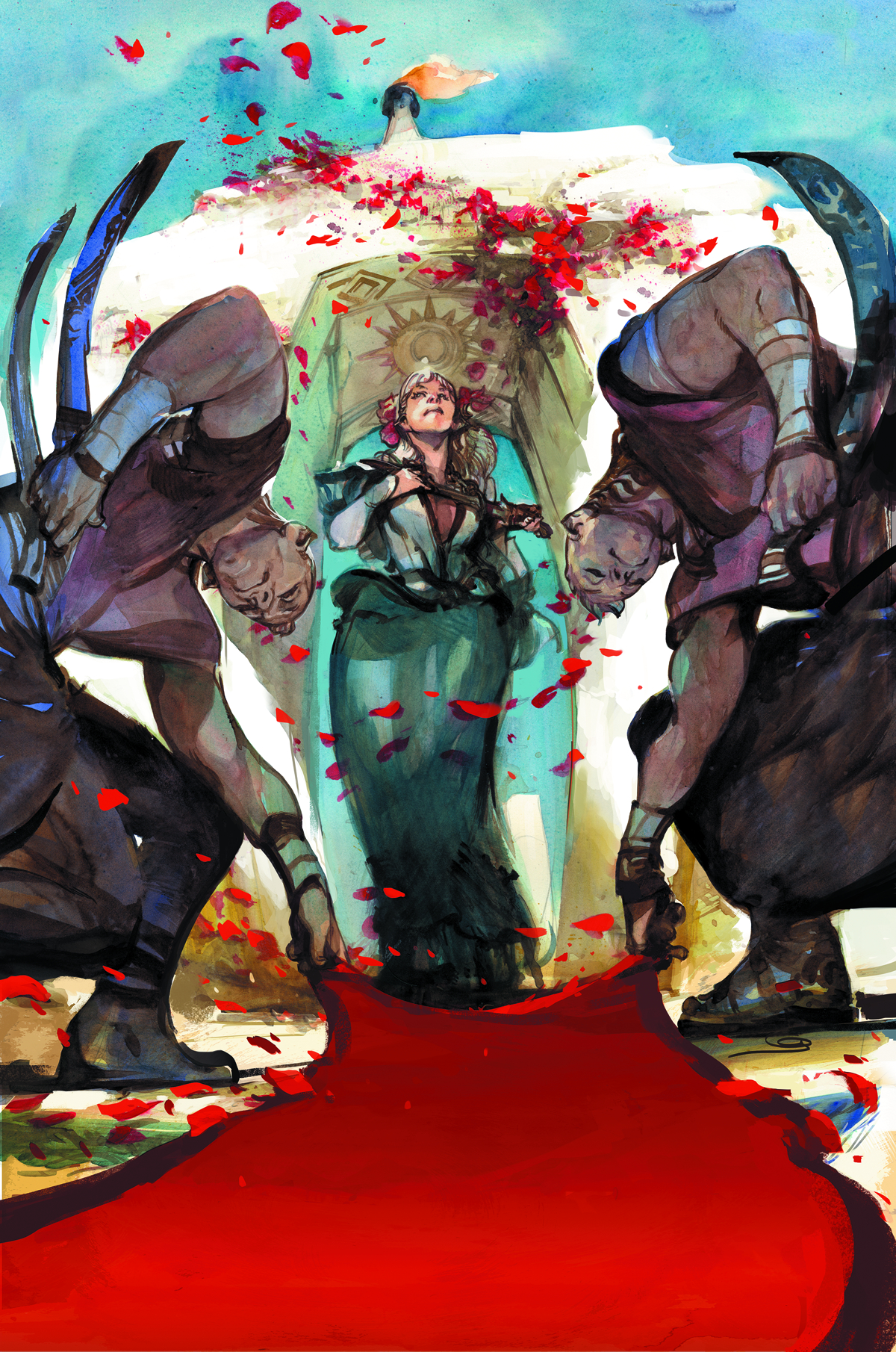 Don't miss out on the book IGN praises as "weird. And then, once you've accepted that level of weird, it just keeps getting weirder." There's no predicting what twists and turns writer Ian Edginton will take in this story that Bloody Disgusting calls "Fast-moving and action-packed...[HINTERKIND] takes readers on an entertaining ride through the apocalypse." And that apocalypse is not even close to what anyone could ever imagine. Keep reading to see how Starla, the bad fairy, and Jubal, her ogre sidekick, escape the subterranean city, while Sidhe Queen Telsche revels in her West Coast Kingdom before
her power is slowly stripped away.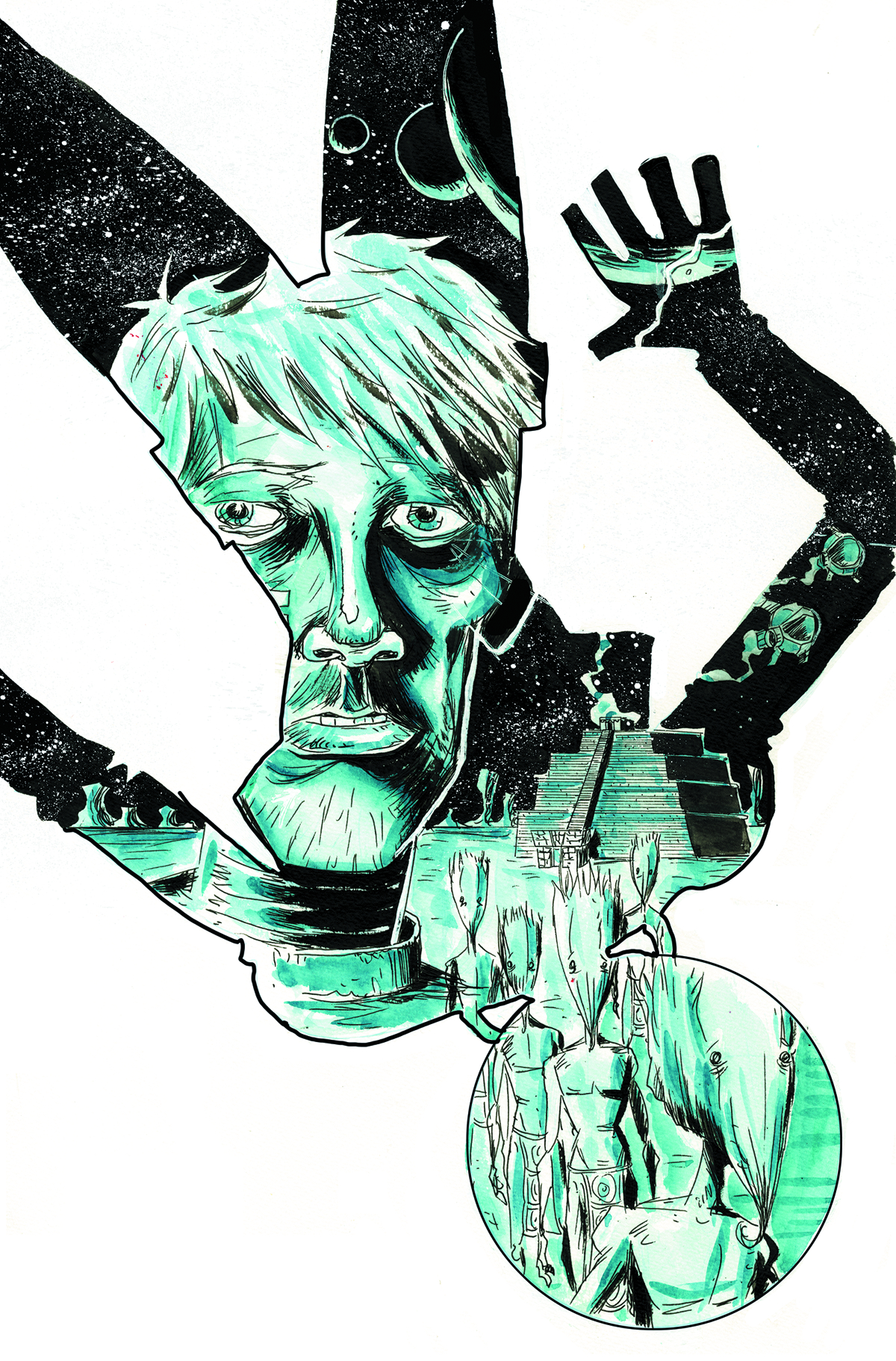 Trapped in the distant future, William tries to convince his captors of the truth and search for the missing Nika. Unexpected allies and enemies emerge as our star-crossed lovers fight to set the universe right as Vertigo's hit science fiction series nears its shocking climax!
TRINITY OF SIN THE PHANTOM STRANGER #16 (EVIL)
ROBOCOP HOMINEM EX MACHINA ONE SHOT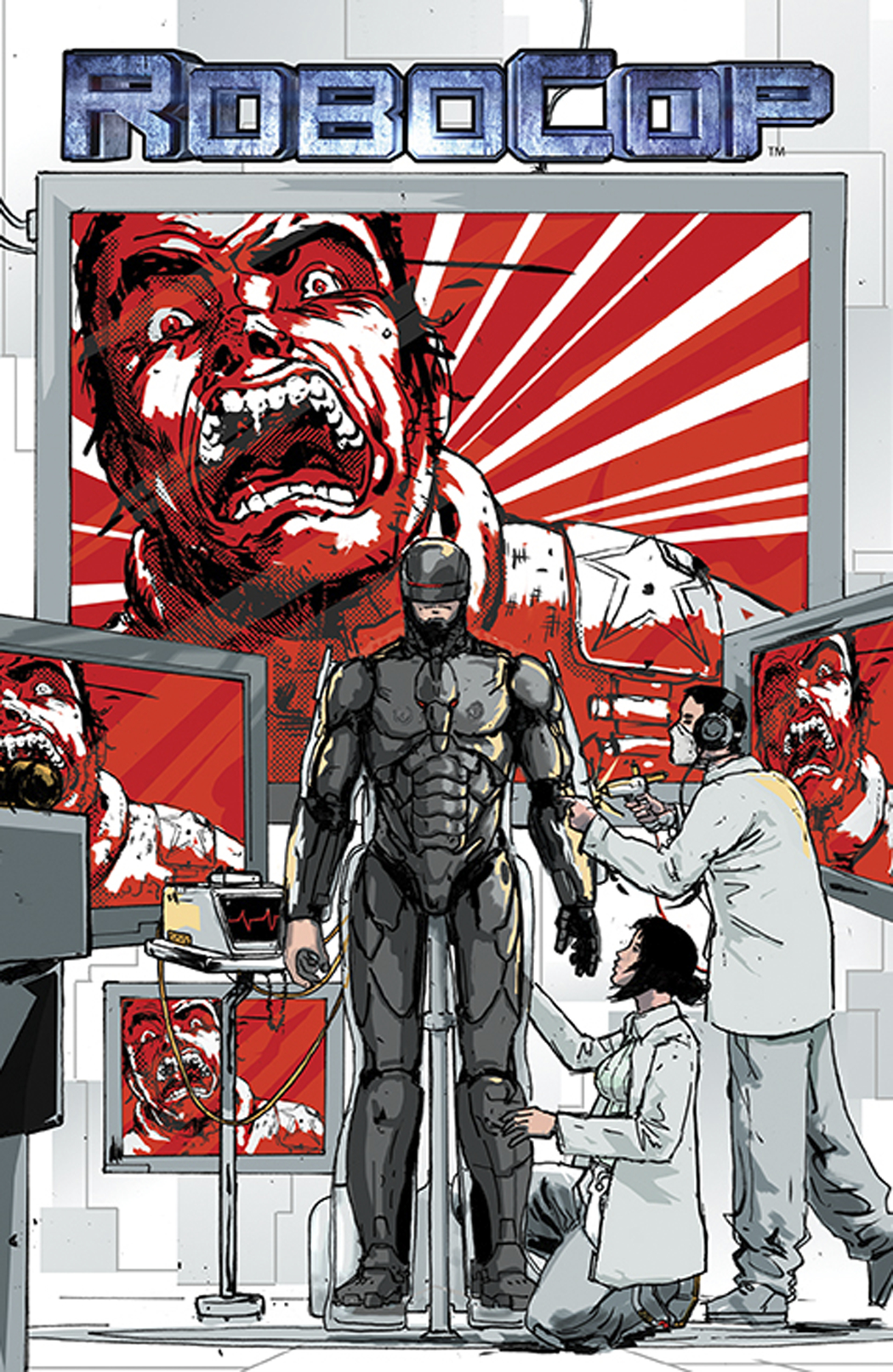 This four anthology one-shot explores the world of the new
film, brought to you by some of the freshest voices in the industry - Joe Harris
(GREAT PACIFIC), Frank Barbiere (FIVE GHOSTS), Ed Brisson (SHELTERED), and Michael Moreci (HOAX HUNTERS). After a series of successful campaigns that cripple a portion of Detroit's criminal activities, RoboCop's system inexplicably goes down.
While RoboCop'sconsciousness remains, his control is gone.
ROBOCOP LAST STAND #7 (OF 8)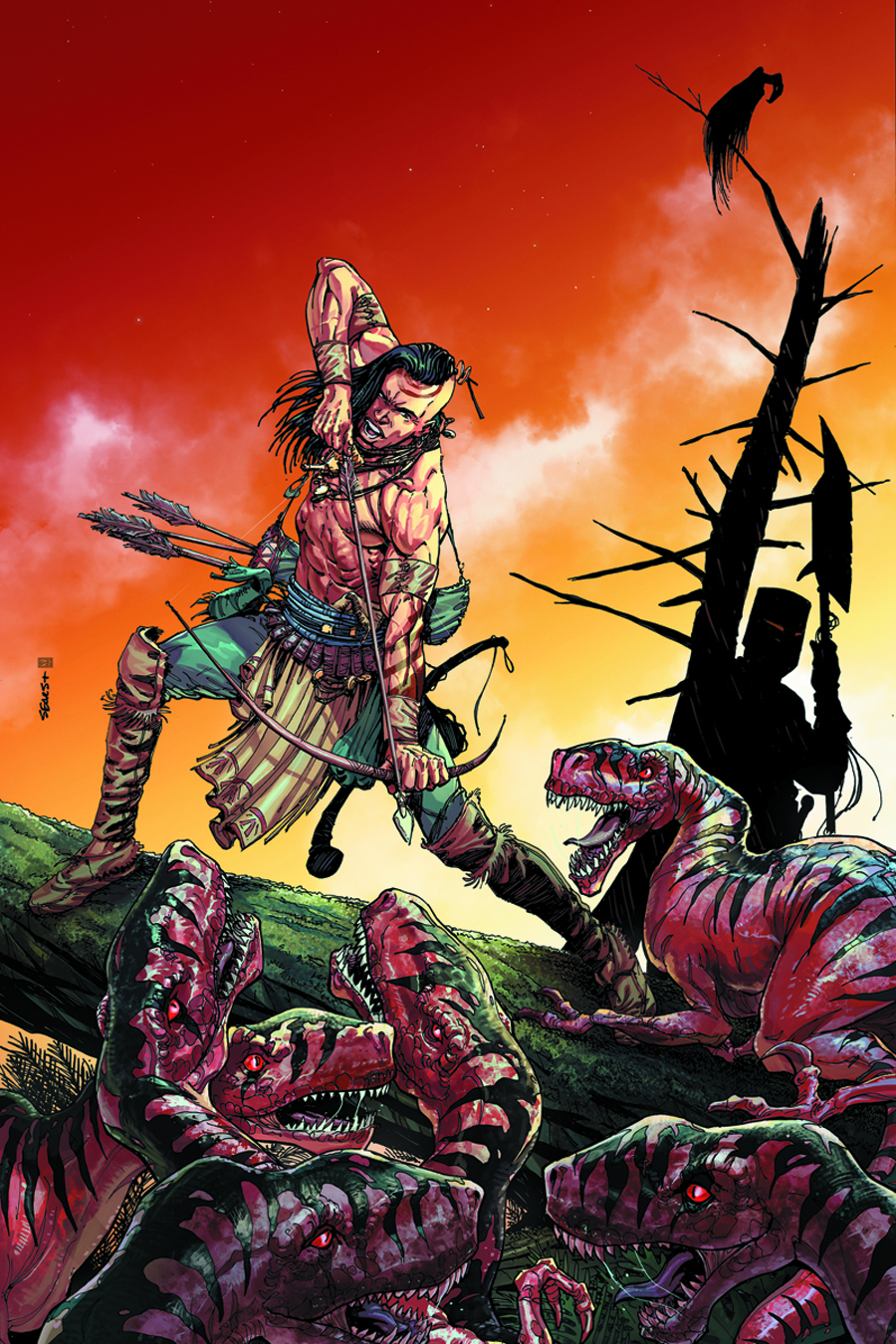 THE GOLD KEY UNIVERSE BEGINS HERE!
Classic Characters by some of Comics Hottest Creators! - Magnus, Solar, Turok and Dr. Spektor! Dynamite is proud to present an all-new adventure ongoing from superstar
GREG PAK (Batman/Superman, World War Hulk) and incredible artist MIRKO COLAK (Red Skull: Incarnate, Conan)! Shunned from his tribe, a young Native American named Turok fights to survive, making a lonely life for himself in the unforgiving forest. But his hard-won cunning and survival skills face the ultimate test when man-eating THUNDER LIZARDS attack his people! Why are dinosaurs here? How have they survived? And will Turok use his abilities to save a society that's taken everything away from him?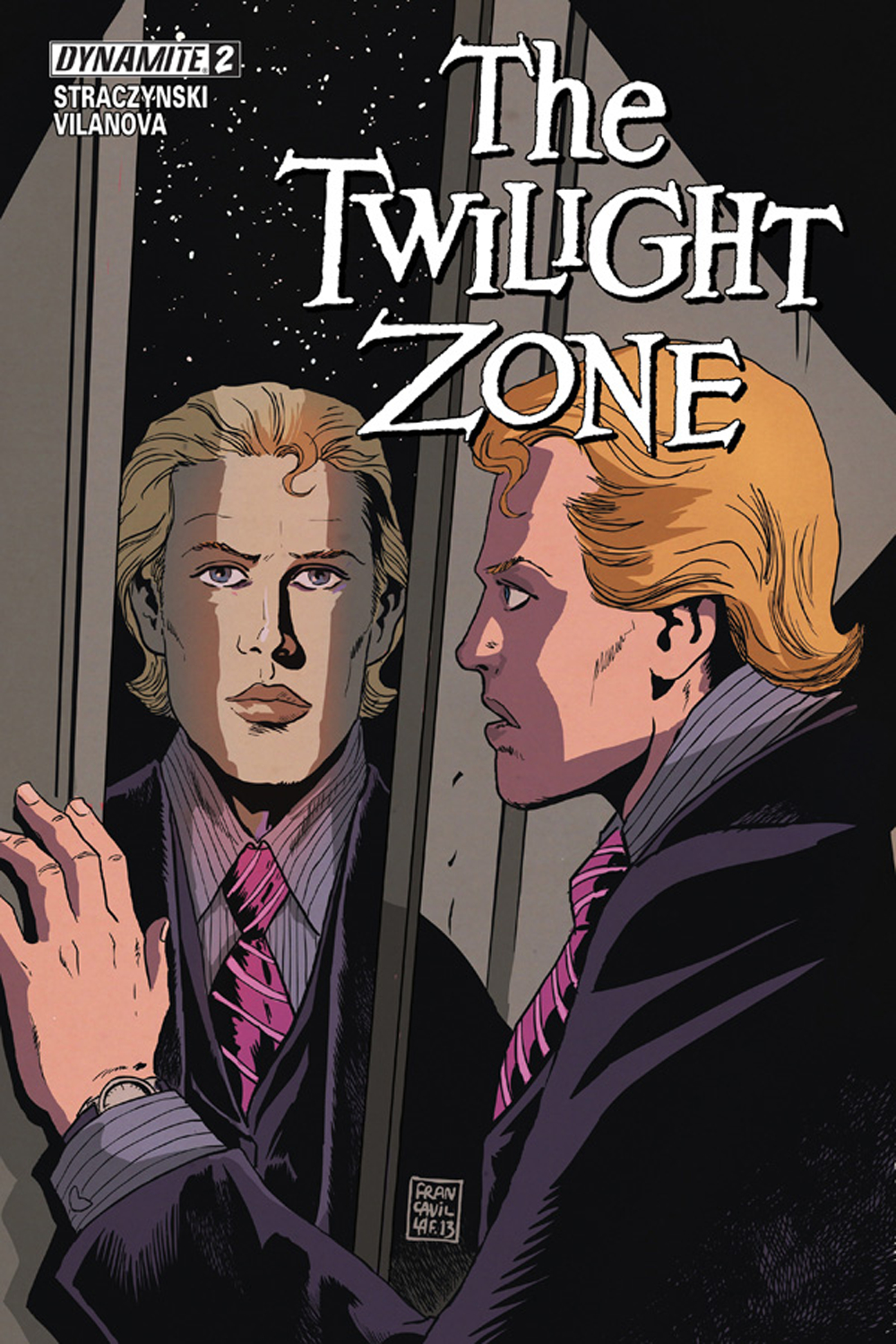 Wall Street magnate Trevor Richmond has succeeded in finding a way to avoid going to prison for embezzling millions from investors. He has a new life, a new name, a new face and a new past. No one can ever come looking for him. It's everything he could possibly have asked for. Until he discovers that someone else has moved into the life he abandoned and thought would simply fade away. Someone who lives in his house, his life, with his name, his lover, and worse still, his own face. A total stranger has stolen everything he is, was, and hoped to be...and he's not about to let that theft go unanswered,
no matter what it may cost him.
WARLORD OF MARS DEJAH THORIS #35
DEADWORLD RESTORATION #3 (OF 4)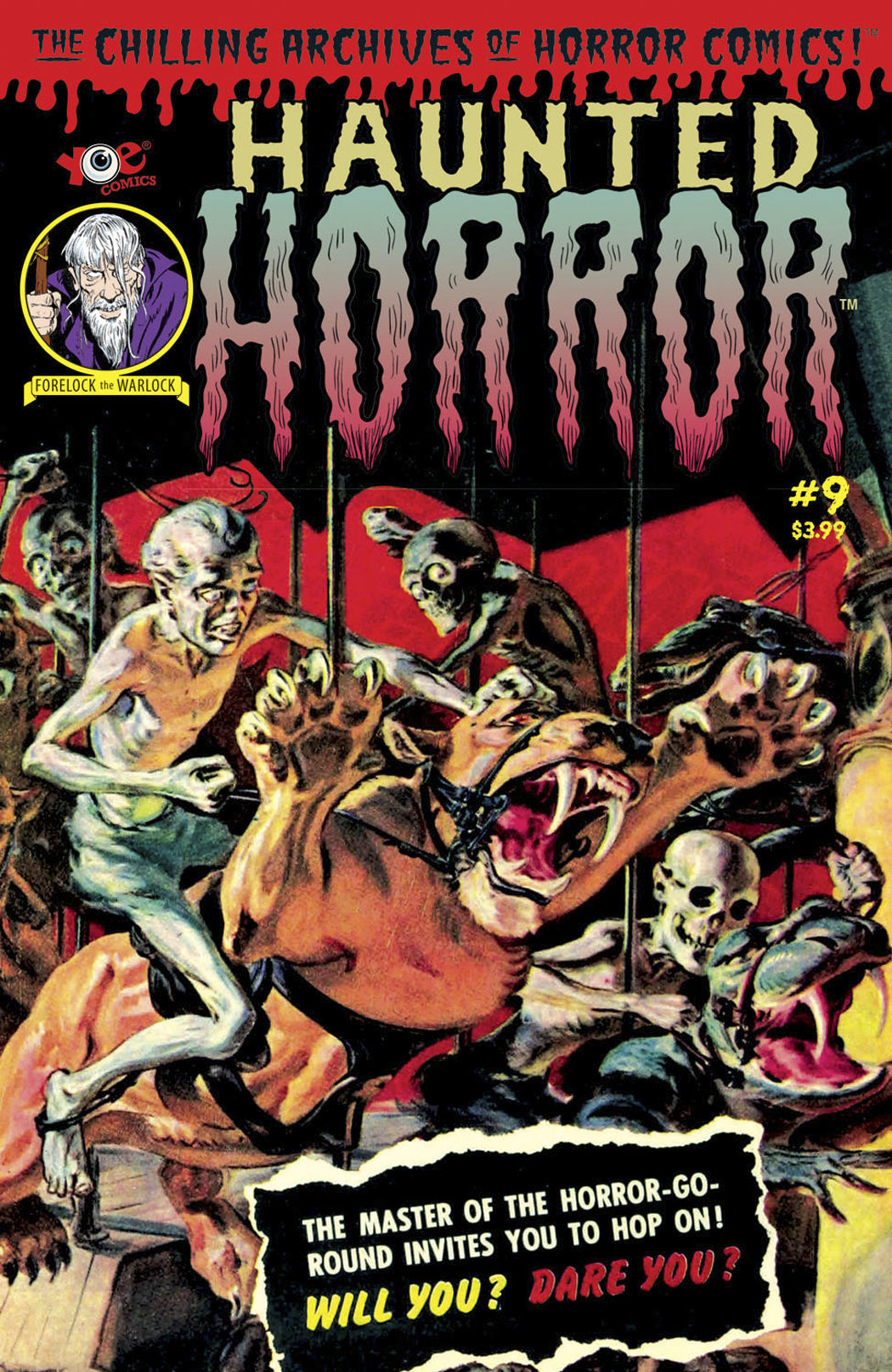 This issue digs up a bevy of more grisly, gory, gratuitous comics that were banned in the fifties and should probably be banned again--but we're publishing this sick stuff anyway! Amazing spine-tingling art, bizarro stories...the kind horror fans love!
JUDGE DREDD MEGA CITY TWO #2 (OF 5)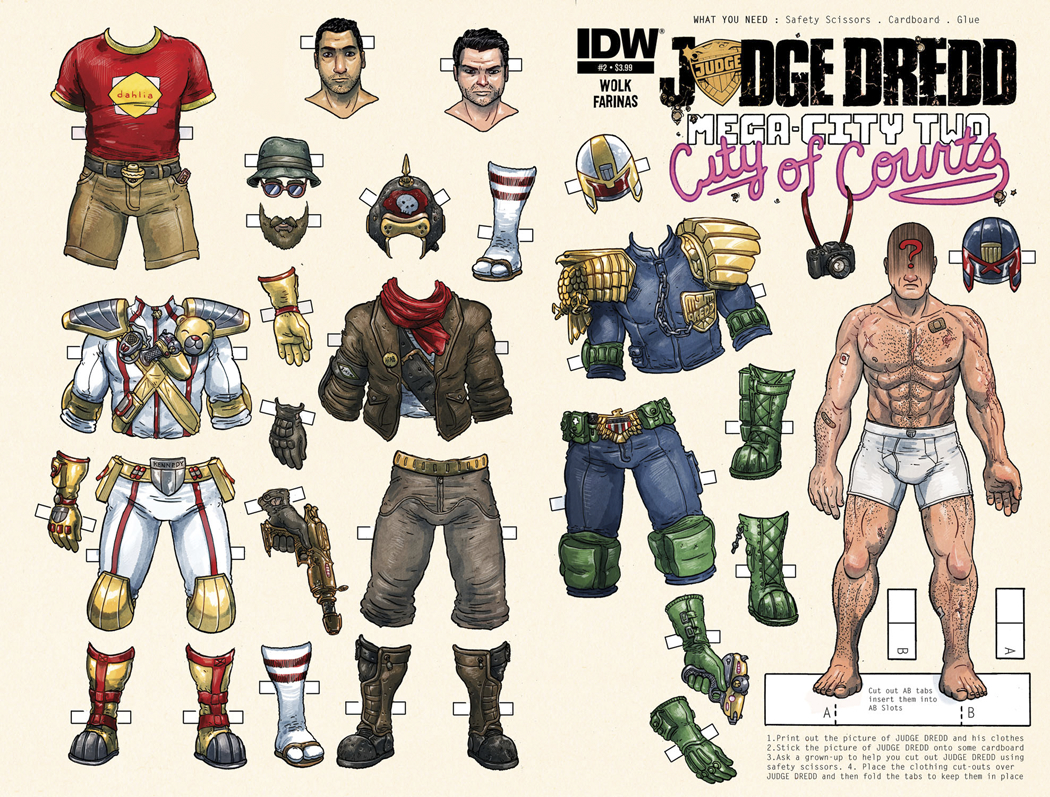 In the hills of what was once California, Dredd has gone undercover as a Cursed Earth biker! His mission: to infiltrate the Children of a Lesser Grud, a bloodthirsty motorcycle cult of outlaw artists! But the rules-and the laws-are very different in Mega-City Two,
where image is everything...
MY LITTLE PONY FRIENDSHIP IS MAGIC #16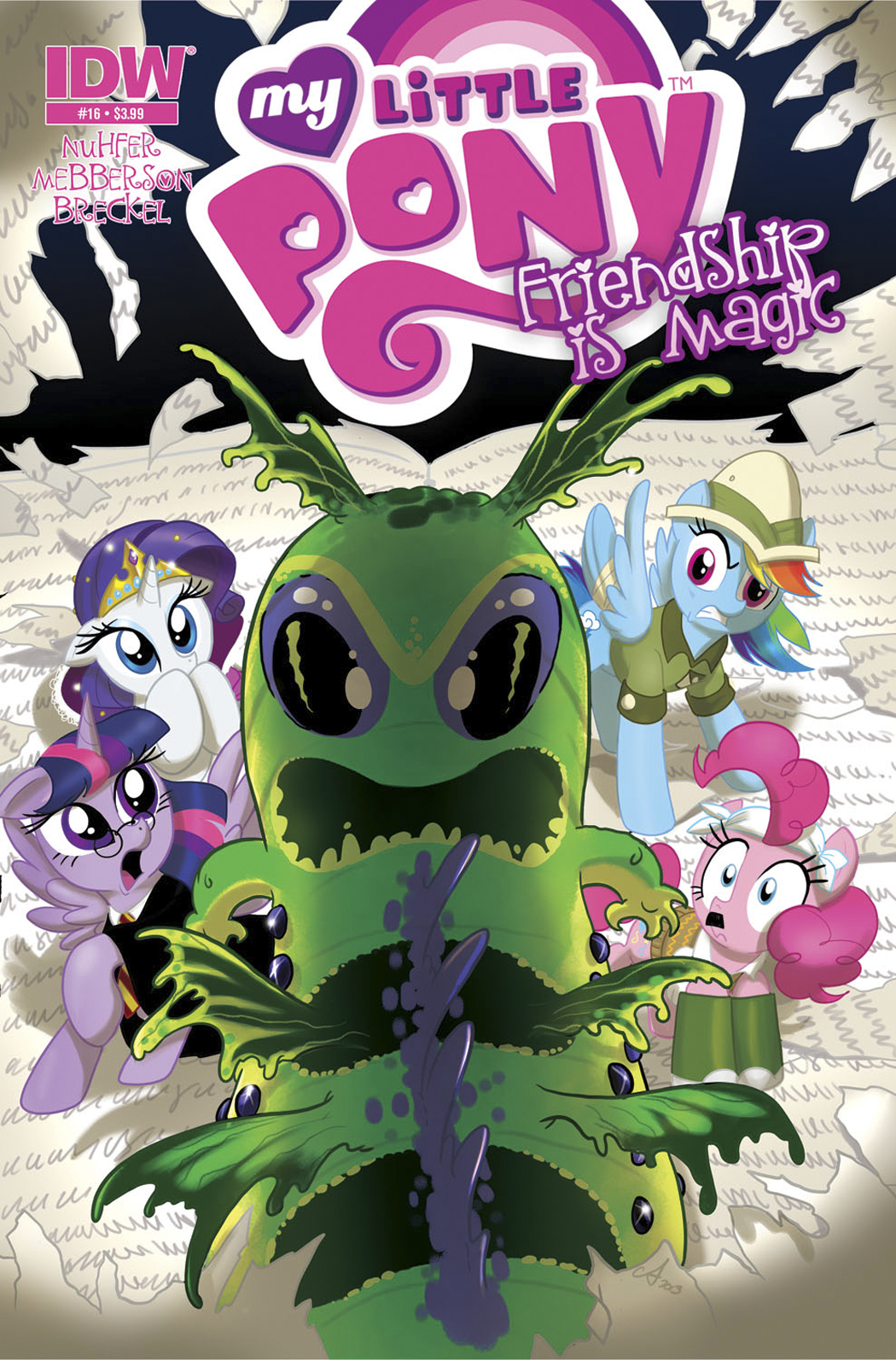 The literary madness continues as the Bookworm burrows deeper into everypony's favorite books! As more stories come to life, the only chance our ponies will have to save the day is to write their own version of the tale! Can their collaboration get on the same page? Read on!
POPEYE CLASSICS ONGOING #19
SINISTER DEXTER #3 (OF 7)
TRANSFORMERS MORE THAN MEETS EYE #26 DARK CYBERTRON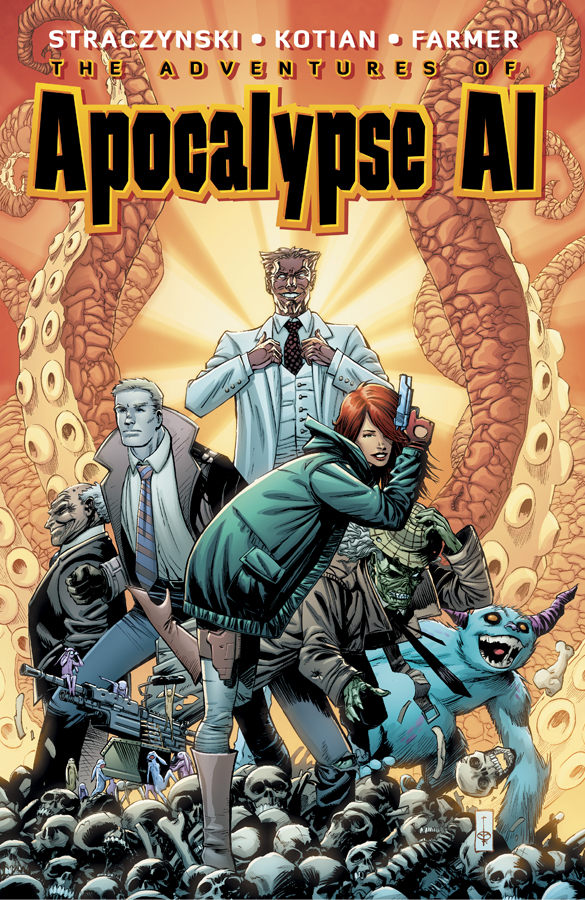 Alison Carter is a private detective. Her beat: the end of the world, or more accurately, preventing same. With an attitude of "shoot first and the hell with the questions," she leads a life that would drive other investigators mad, filled with monsters, demons, trolls, mad prophets, zombie detectives, technomages, machine-gun toting imps and dead boyfriends. In the first action-packed installment of this new universe, Al is given her biggest assignment ever, one that will take her into the heart of Ultimate Darkness itself. The first of a four-issue miniseries, this issue contains 30 pages of story, unbroken by advertisements.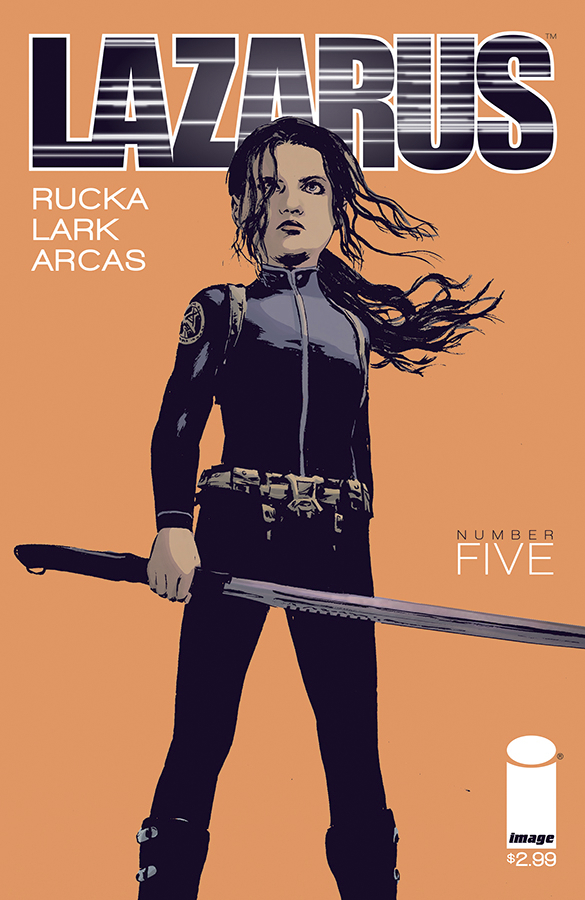 "LIFT," Part Two
While Johanna continues to try and rehabilitate her image and prove her loyalty to the Family, Forever investigates rumours of the Freemen Resistance in Los Angeles. In Montana, the Barrets make a fateful decision, and begin the long journey to Denver.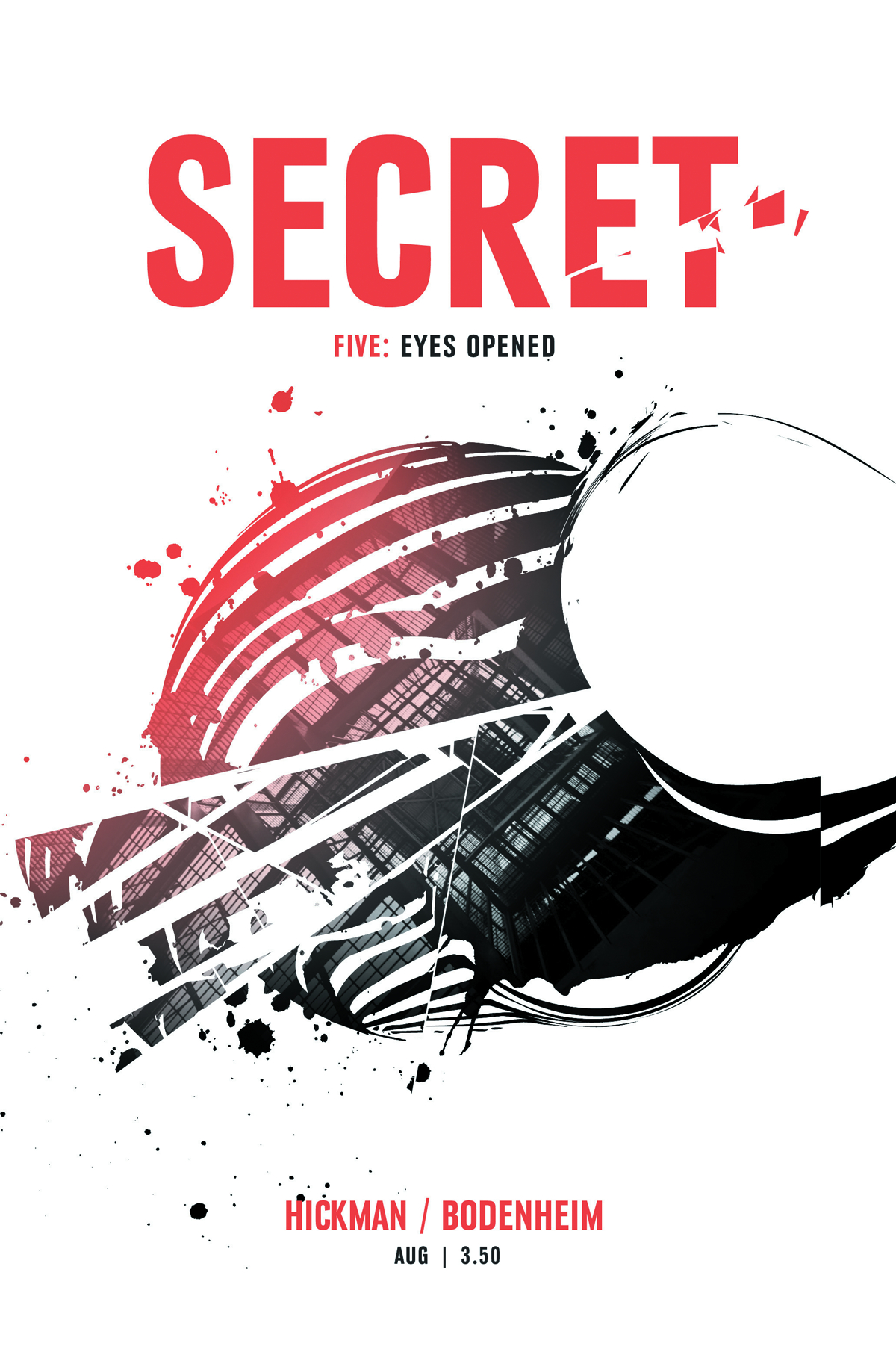 "EYES OPEN"
What matters is not what you're working on, or who you're working for, it's discovering why you were hired in the first place.
ARCHER & ARMSTRONG ARCHER #0.2014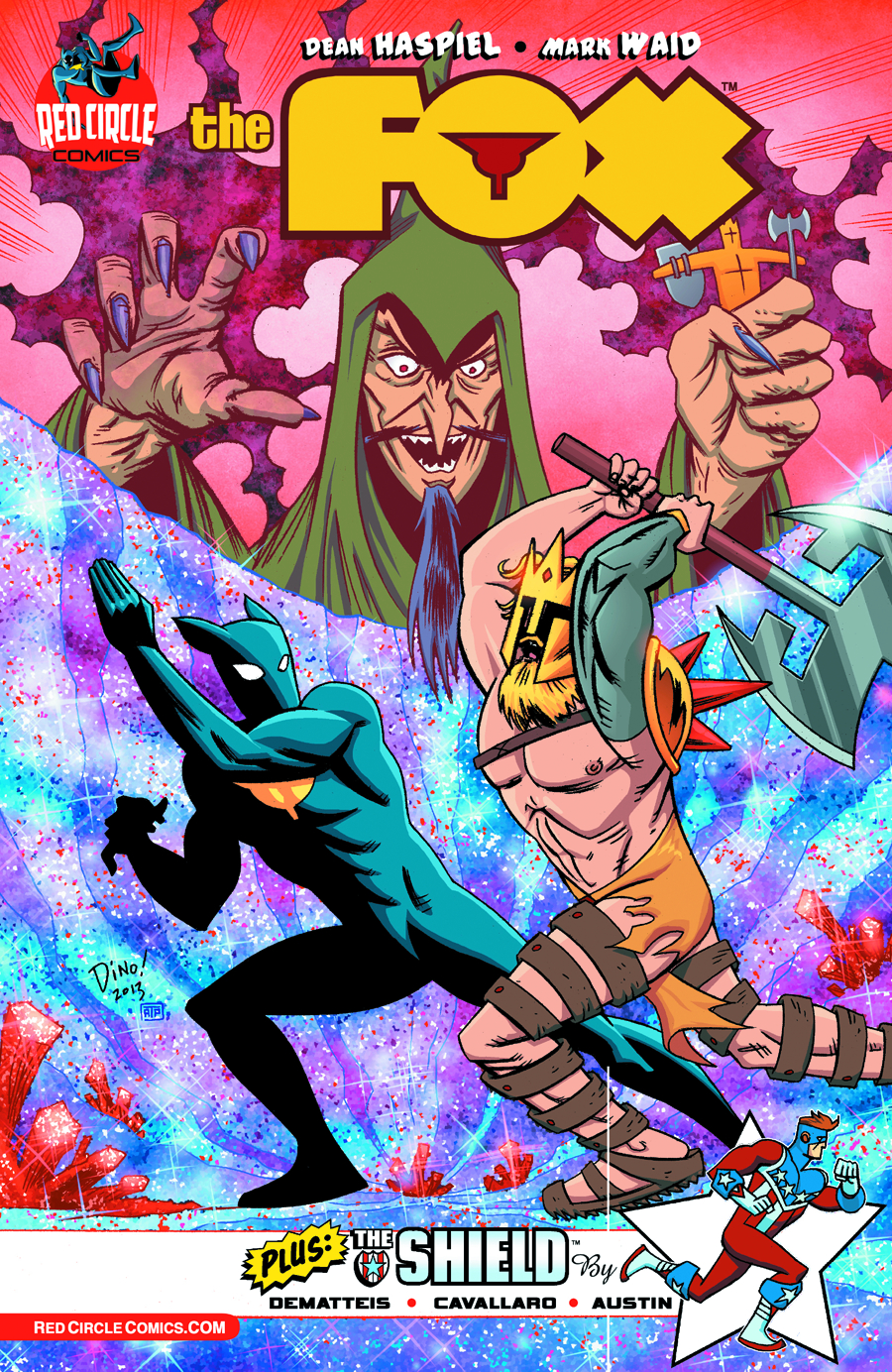 It's an epic brawl between the Fox and the mad King Of Diamonds in Freak Magnet: part four "the Voodoo You Do"! Who will win diamond-studded battle? And where is the Queen? The answer is sure to surprise you! Meanwhile, in "The Face of Hate Part 3: A Mind of Shattered Glass," the Shield is at the brink of defeat at the hands of a mysterious and powerful attacker! Identities are revealed, stories collide and "Freaky" reinforcements are on the way in this penultimate chapter!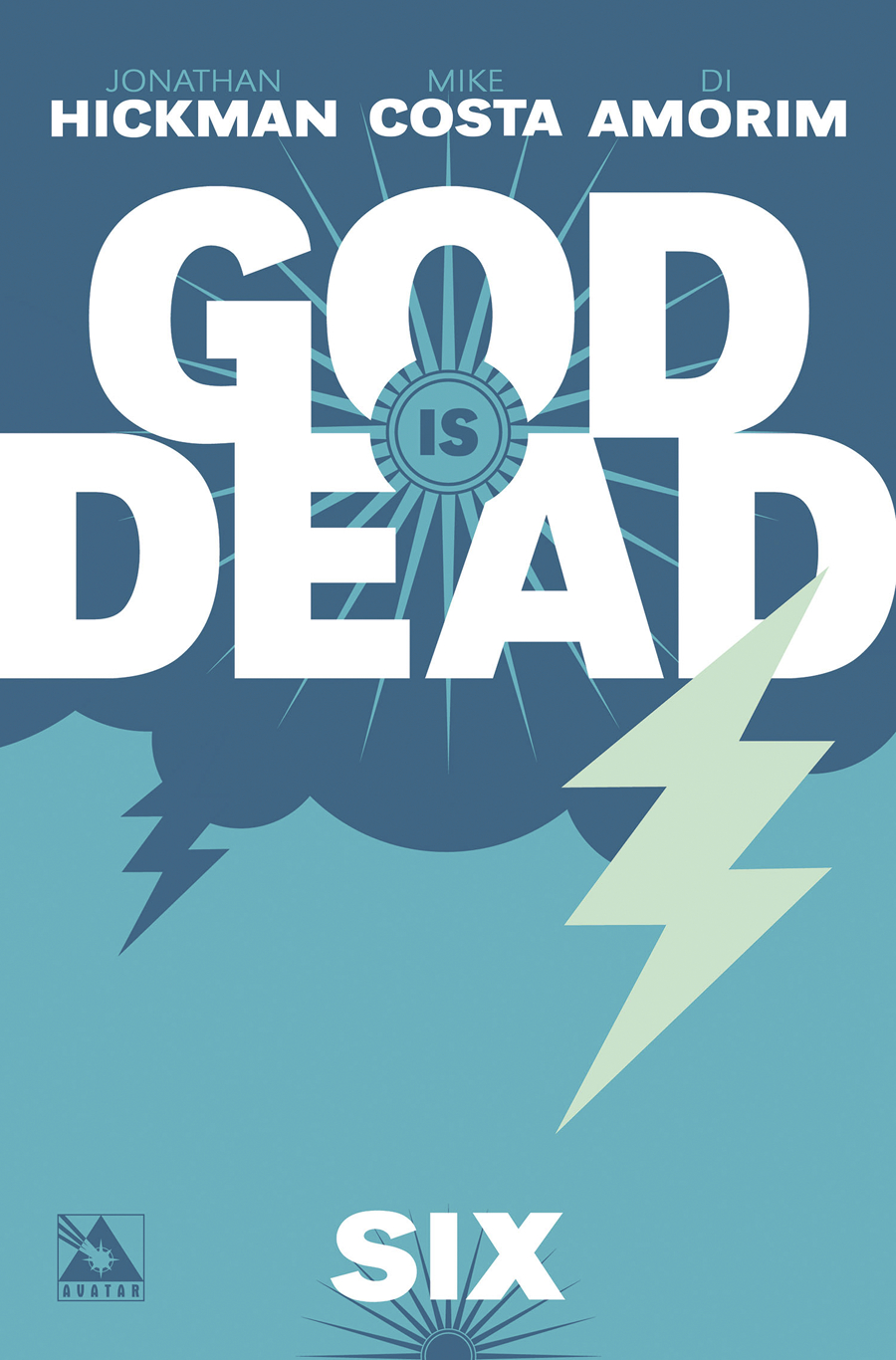 The battle of the gods is over and one stands supreme above all of the world. This is truly the end of days...until the gods of humankind are born and rise up. From the very DNA of the gods, man has once again taken pride and hubris to the very brink. Three who would formerly oppose the gods as mortals now walk as the divine. And they must use their newfound divinity to battle the very god of gods. JONATHAN HICKMAN's unique vision of a world literally facing divine destruction brings its first chapter to a close with the most shocking of endings.
ROVER RED CHARLIE #3 (OF 6)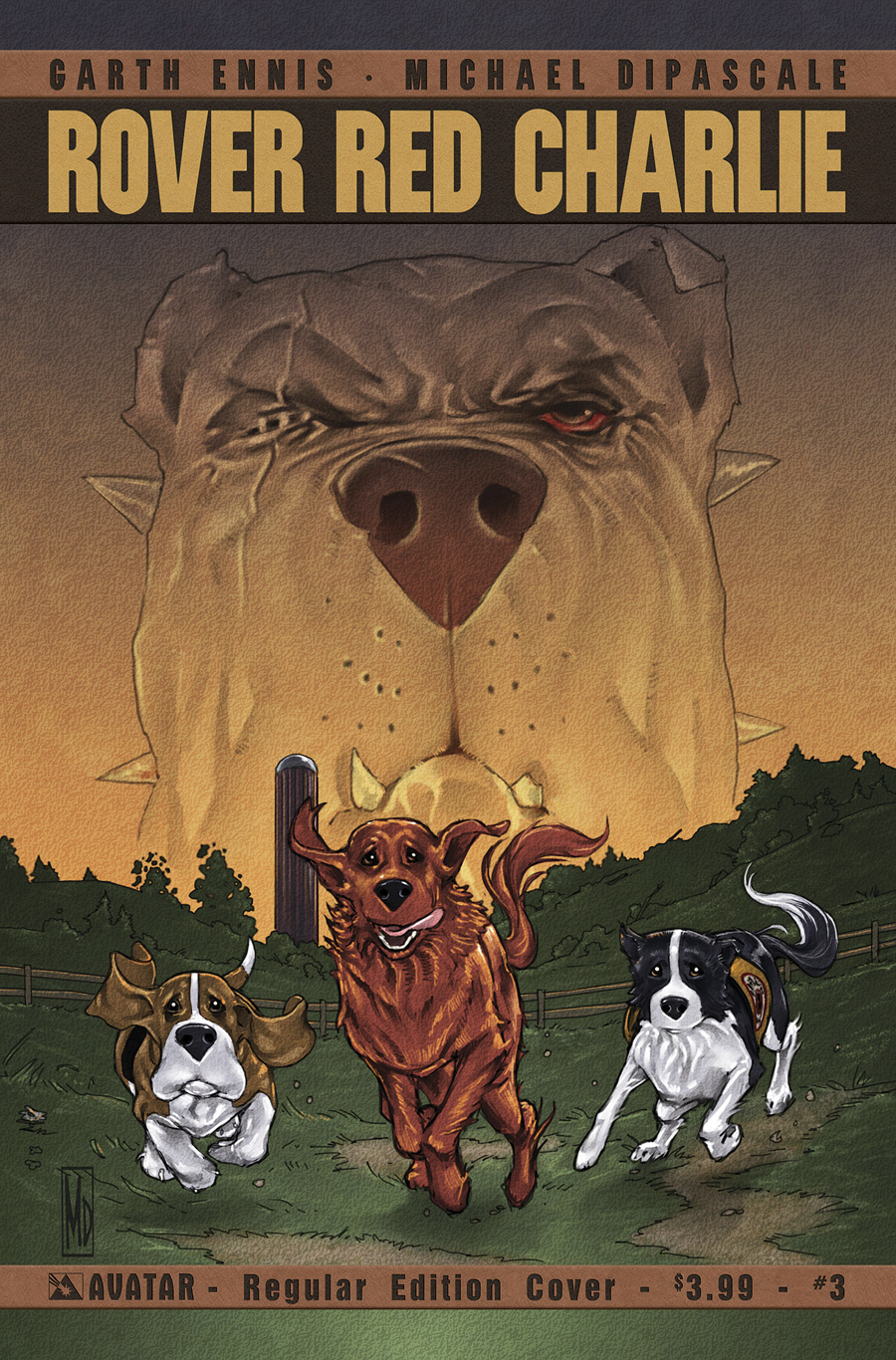 These three canine companions have travelled out of the city, into the countryside and are now in unknown land fraught with danger. GARTH ENNIS delivers a story like no other, as an unlikely band of canines set out to survive in a world gone horribly mad and fully-painted by Michael Dipascale. Step into the mind of man's best friend in a story that is one part Animal Farm and 100% Ennis!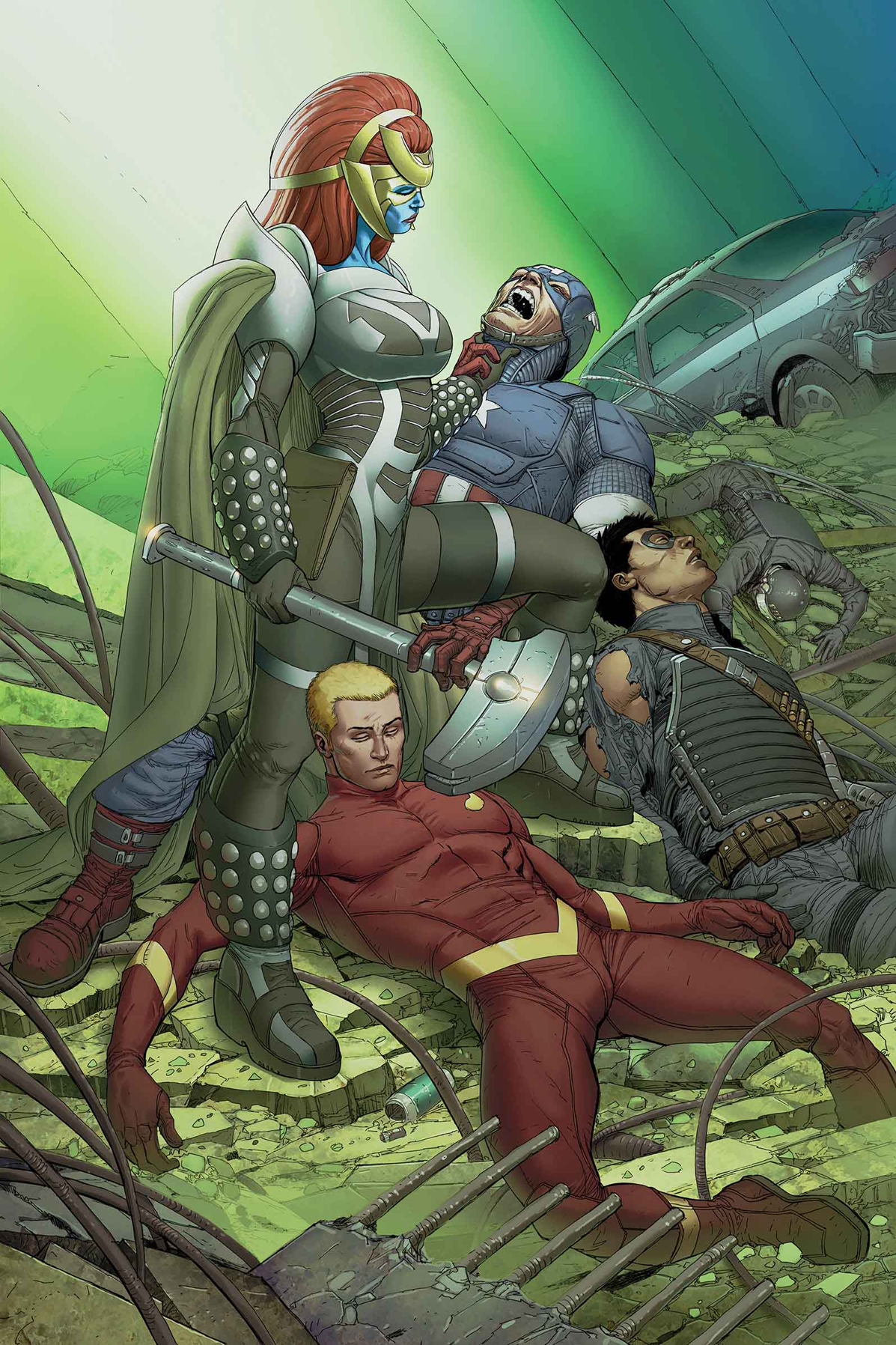 "GODS AND SOLDIERS" PART TWO
Eisner Award winner James Robinson (STARMAN, EARTH 2) returns to MARVEL, uniting with Steve Pugh (ANIMAL MAN, HOTWIRE, GEN-X) to create a unique new take on the INVADERS. As the ORIGINAL HUMAN TORCH decides to rejoin the human race, he and his fellow INVADERS face the savage fury of Kree's ultimate hunter, TANALTH THE PURSUER! How can they beat a threat that seems unbeatable? Learn the long-forgotten secret Invaders' mission - involving dead heroes, Nazis and Norse Gods! And what is the desperate measure the Invaders decide to save their teammate NAMOR from the clutches
of the SUPREME INTELLIGENCE?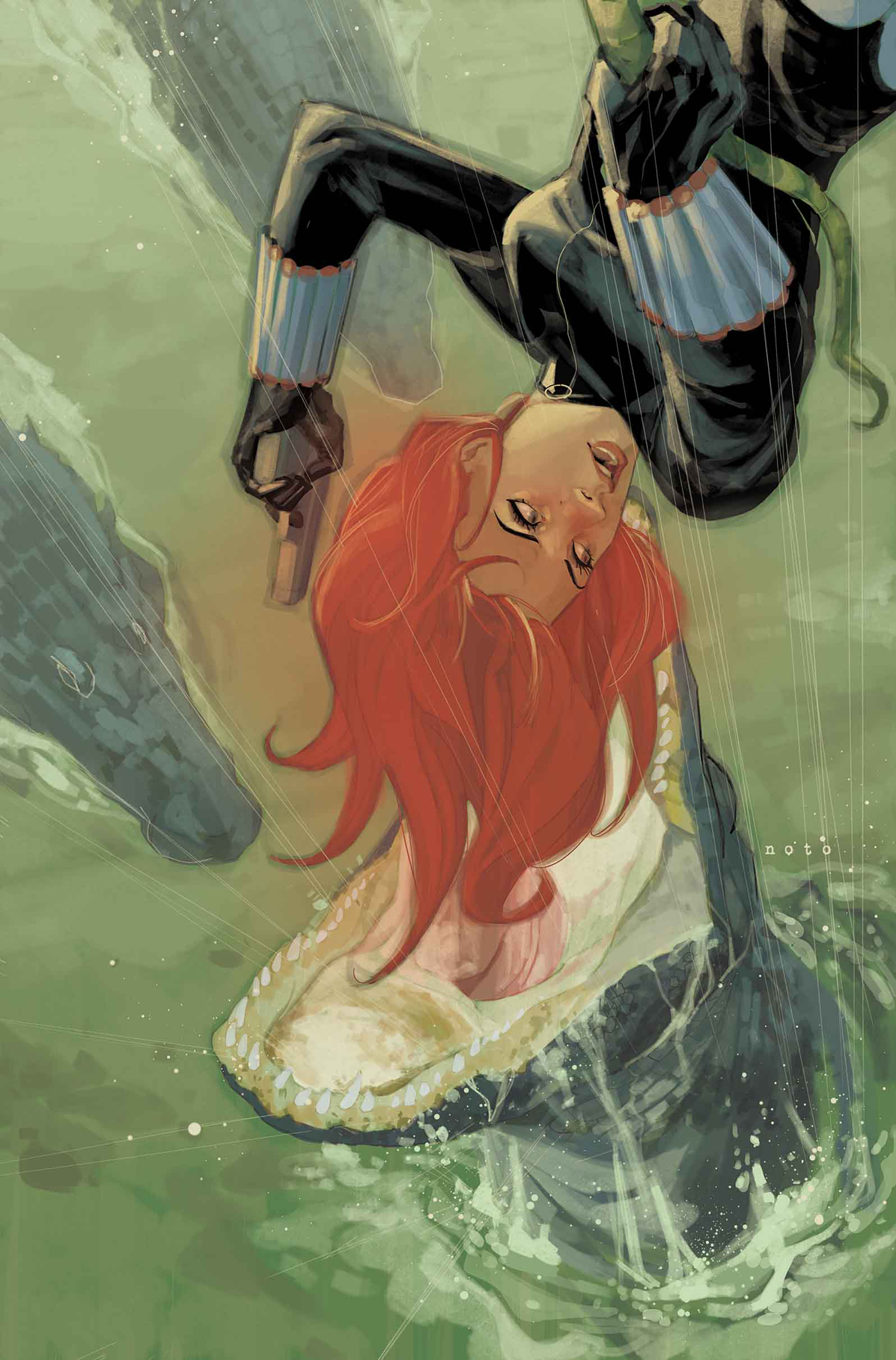 The Finely Woven Thread - PART 3: "FOLIAGE"
She's the kind of woman you call when you need to escape from a South American prison.
Don't miss the book everyone is talking about (and it isn't even out yet!)
CAPTAIN AMERICA #16.NOW ANMN
LOKI AGENT OF ASGARD #1 ANMN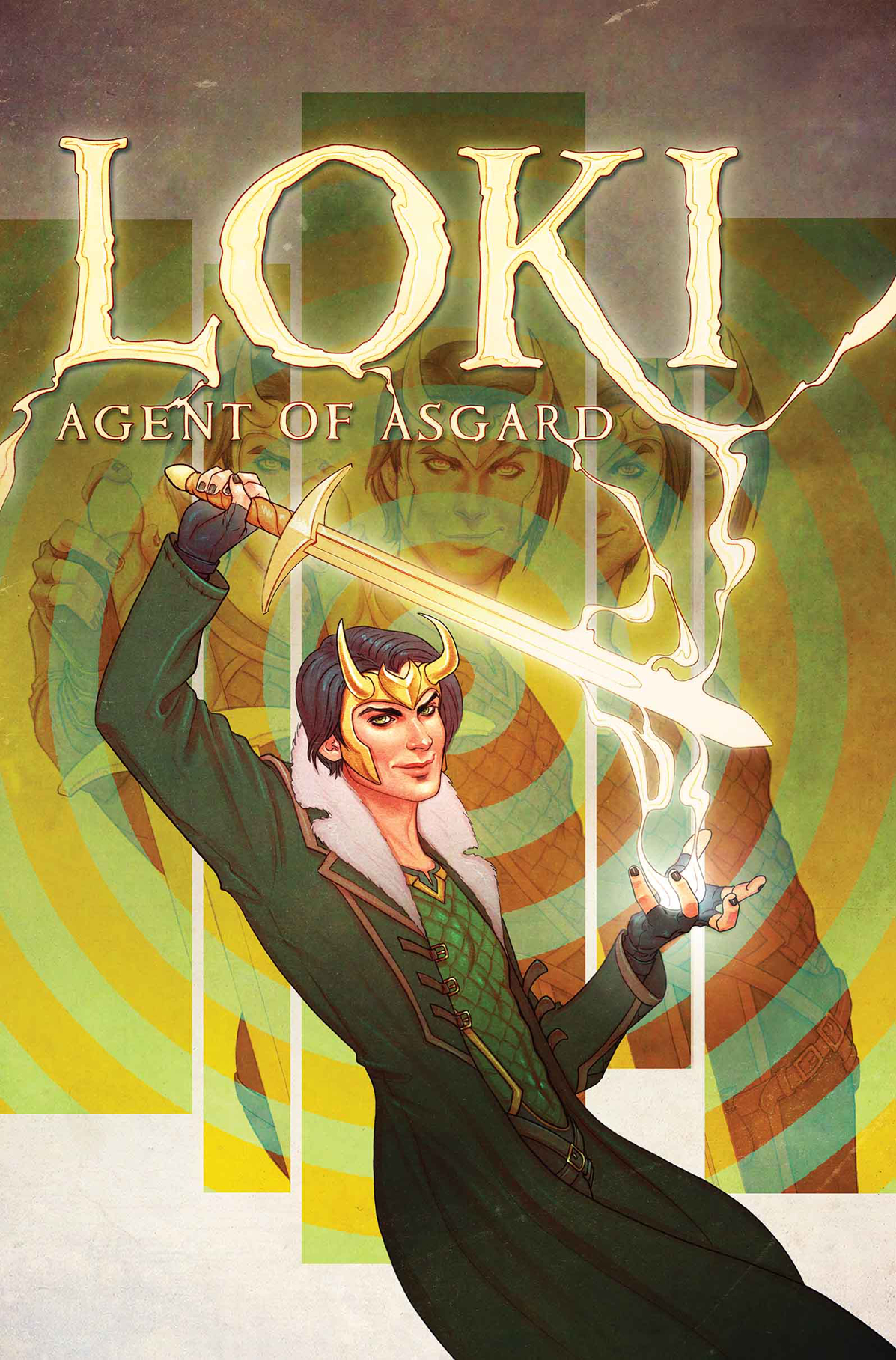 Old God - New Trickster!
Kid Loki's all grown up - and the God of Mischief is stronger, smarter, sexier and just plain sneakier than ever before. As Asgardia's one-man secret service, he's ready to lie, cheat, steal, bluff and snog his way through the twistiest, turniest and most treacherous missions the All-Mother can throw at him... starting with a heart-stopping heist on Avengers Tower - and the death of Thor! And that's just the beginning!
Would we lie to you? This is LOKI, true believer - we're lying to you RIGHT NOW!
MARVEL KNIGHTS SPIDER-MAN #5 (OF 5)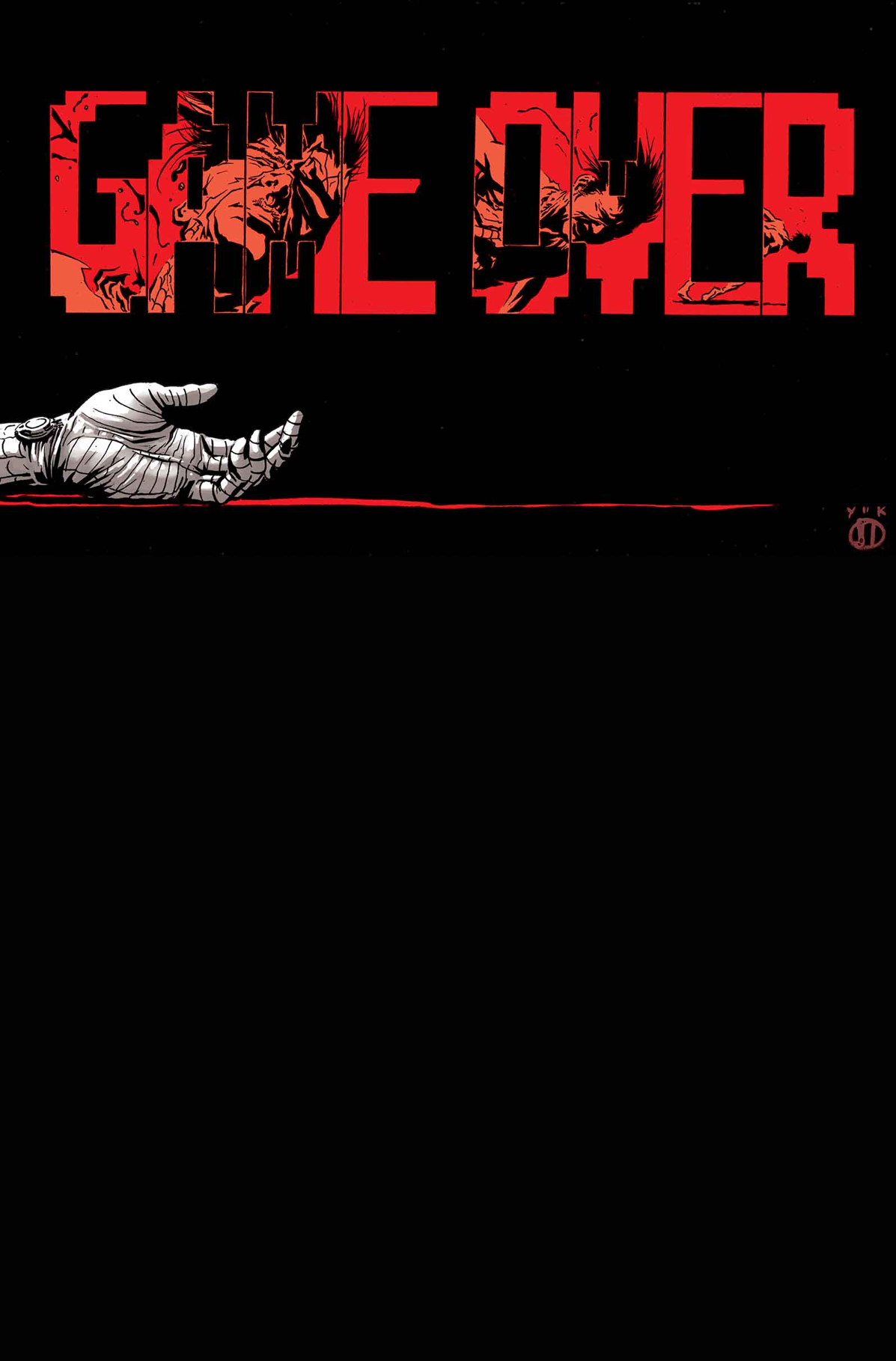 99 villains! Lives on the line, and the craziest two page spread in comic book history!
Matt Kindt (Mind MGMT) and Marco Rudy (Swamp Thing) bring you the synapse-shattering finale of Marvel Knights Spider-Man!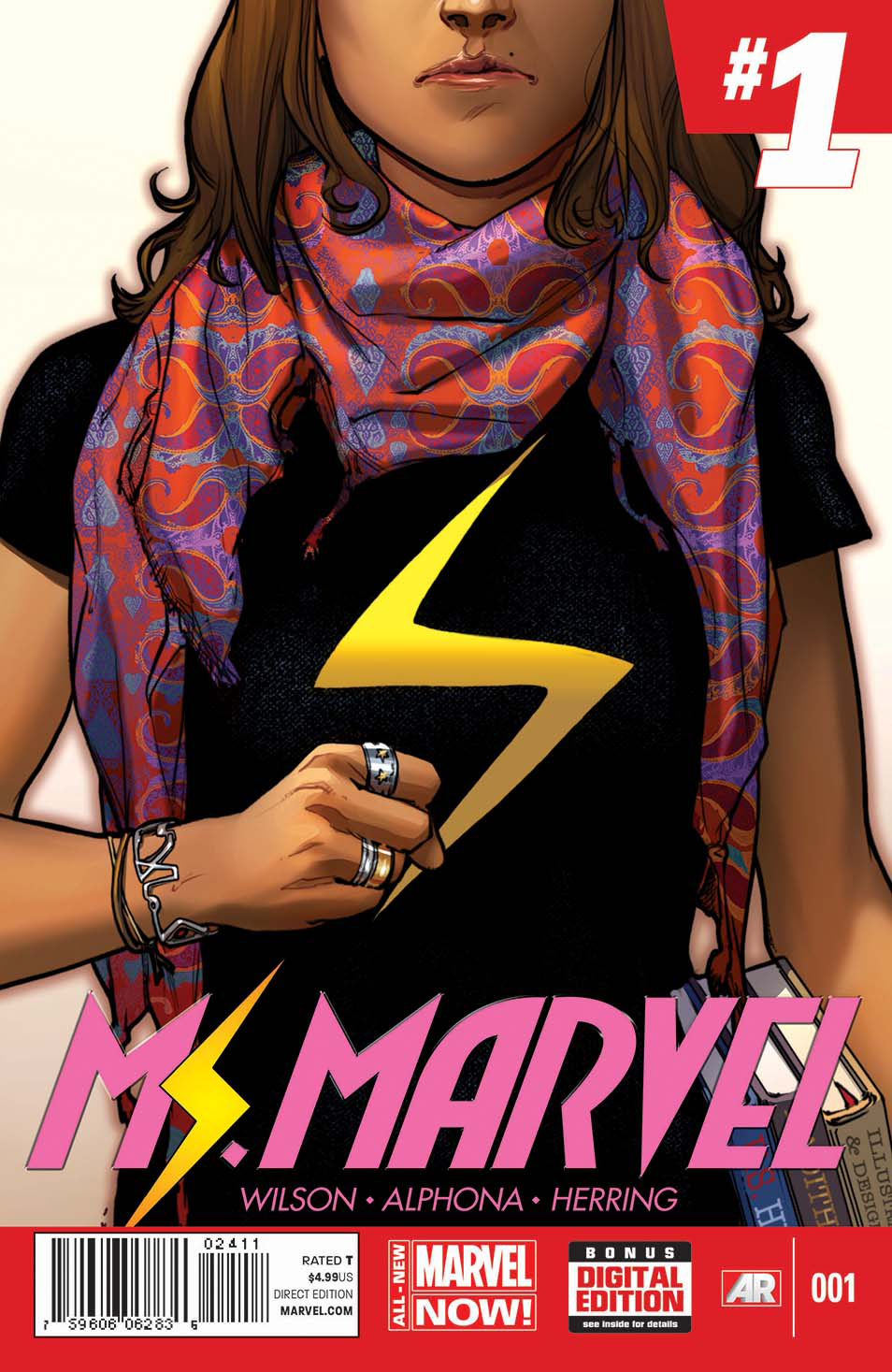 The legend has returned!
Marvel Comics presents the all-new MS. MARVEL, the ground breaking heroine that has become an international sensation! Kamala Khan is just an ordinary girl from Jersey City - until she is suddenly empowered with extraordinary gifts. But who truly is the all-new Ms. Marvel? Teenager? Muslim? Inhuman? Find out as she takes the Marvel Universe by storm, and prepare for an epic tale that will be remembered by generations to come.
History in the making is NOW!
PAINKILLER JANE PRICE OF FREEDOM #4 (OF 4)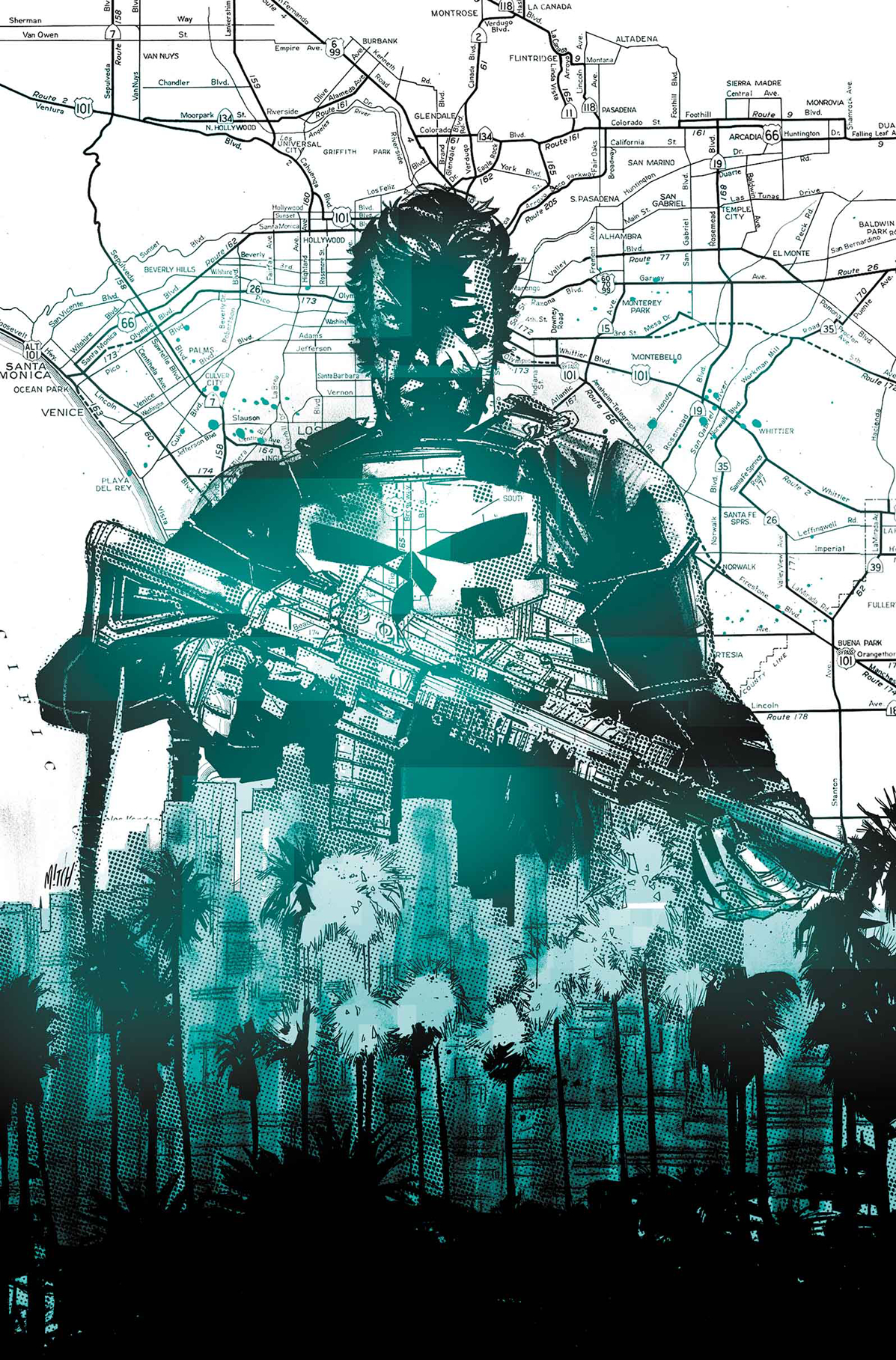 For years, The Punisher has waged a war on crime in New York City with an array of very large guns, but a lead on a major source of drugs, weapons, and more has set his many sights due west. NOW! Frank Castle's in the City of Angels, looking to give the devil his due. Things aren't all they appear, though, with a highly trained military hit squad hot on Frank's tail. Caught between a posse of Punisher predators and targets of his own one-man-war,
Frank's manifest destiny may be a shallow grave!
STAR LORD ANNIHILATION CONQUEST Peter Quill is Star-Lord once more, but will he embrace his legacy?
The techno-organic Phalanx have overrun the galaxy, and it's time for Star-Lord and his ragtag team of cosmic cult favourites - including Bug, Captain Universe, Deathcry, Mantis, Groot and Rocket Raccoon - to suit up and become legends! But this no-win, no-tech suicide mission starts off bad and rapidly gets worse. As hordes of the Phalanx close in, one team member might have to make the supreme sacrifice!
Relive the birth of the motley crew that became the Guardians of the Galaxy!
Collecting ANNIHILATION: CONQUEST - STARLORD #1-4.
SUPERIOR CARNAGE ANNUAL #1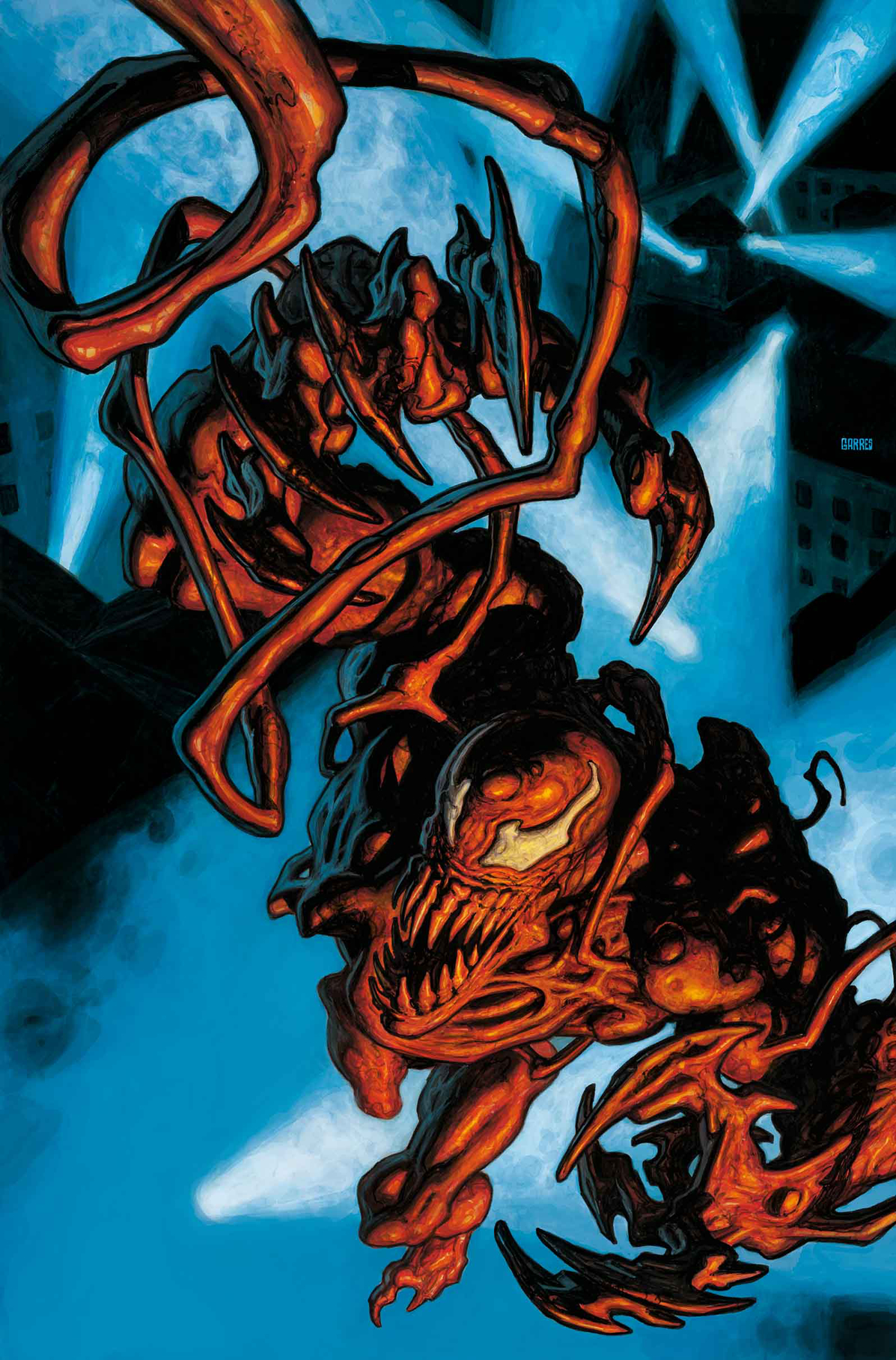 Cletus Kasady is behind bars! The Carnage symbiote is in quarantine! But we all know that's never going to last, right? Cletus has been evaluated and imprisoned and even lobotomized! Carnage has been sampled and cloned and poked and prodded. But they've had enough -
it's time to get the band back together! A return to bloody, murderous form for the
deadliest killer in the Marvel Universe!
SUPERIOR FOES OF SPIDER-MAN #8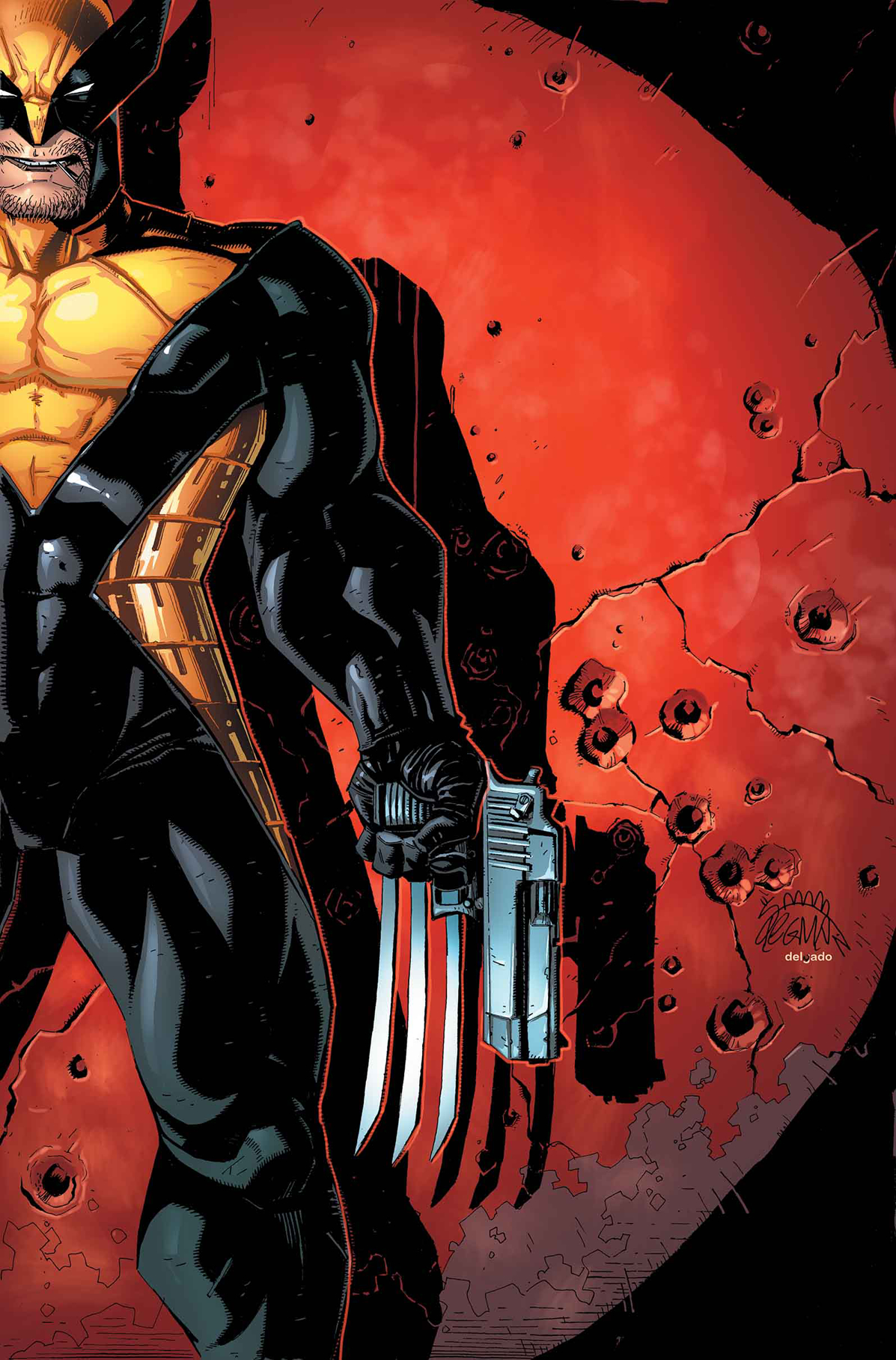 WOLVERINE NO MORE?
After the events of KILLABLE, Wolverine has something to prove. Before he can take on Sabretooth again, he'll need to build himself back up, get better and stronger than he's ever been...but it's not as easy as he thought, and he'll soon find himself turning to other means of revenge when the normal channels don't seem to be working fast enough. Can he fight back his demons, or is this the beginning of a Wolverine who's gone to the dark side?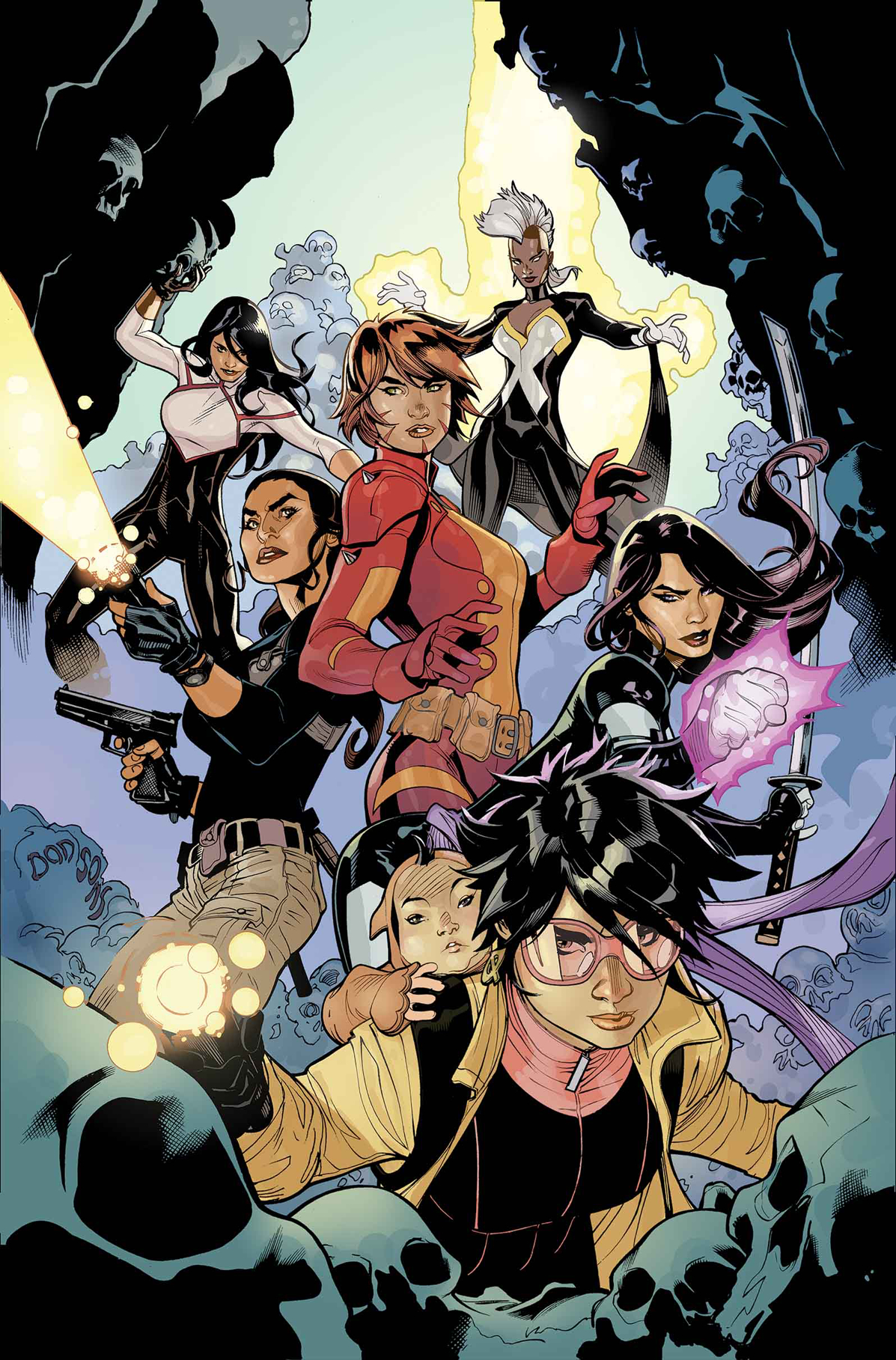 AN ALL-NEW SISTERHOOD! The X-Men have taken down super villains, aliens and their own future selves...but never all at the same time! Lady Deathstrike has put together an all new Sisterhood, her own illuminati to take down the X-Men and take over the world. Recruiting the likes of Typhoid Mary and Enchantress, her cabal go on a global hunt for the most powerful of them all...an enemy who holds the X-Men responsible for her almost-destruction. Meanwhile, M settles in and Rachel comes to terms
with her relationship with Sublime.