New in store this week: DC Universe crossover event JUSTICE LEAGUE: TRINITY WAR arrives at last, perennial favourite Japanese legend of the 47 RONIN gets a fantastic new graphic novel treatment illustrated by Usagi Yojimbo creator Stan Sakai, the conclusion of Matt Fraction's all ages friendly FF, Brian Azzarello's excellent WONDER WOMAN Vol 4, the third remastered omnibus edition of Mike Carey's LUCIFER, and Paul Cornell makes everyone's favourite hobbit-sized mutant Killable in WOLVERINE Vol 2!
47 RONIN HC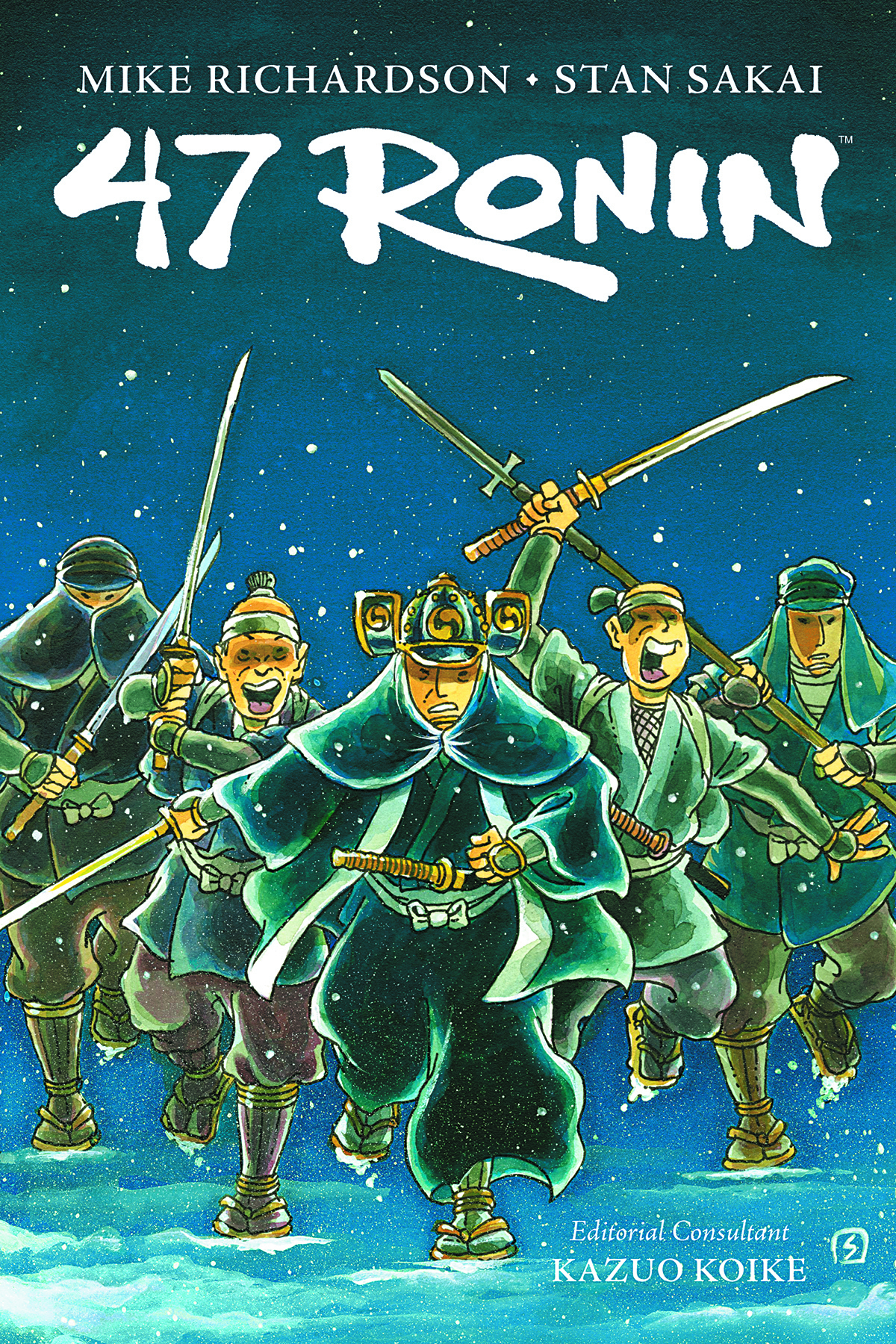 Japan's enduring national legend comes to comics!
The tale of the 47 Ronin and their epic mission to avenge their wronged master epitomizes the samurai code of honour, and creators Mike Richardson and Stan Sakai have done justice to their story! Meticulously researched and beautifully illustrated, this collection of the acclaimed miniseries recounts this sweeping saga of honor and violence in all its grandeur. Opening with the tragic incident that sealed the fate of Lord Asano, 47 Ronin follows a dedicated group of Asano's vassals on their years-long path of vengeance!
AIRBOY ARCHIVE TP VOL 01 Airboy, Valkyrie, and Skywolf are back! As the original Airboy is murdered, his son Davy Nelson, takes over the cockpit to avenge his father. The high flying action-adventure of the Eclipse Comics series comes roaring back to life. Collects the first 16 issues of Airboy, including the
back-up Skywolf stories starting in issue #9.
AVENGERS TP BOOK 02 ABSOLUTE VISION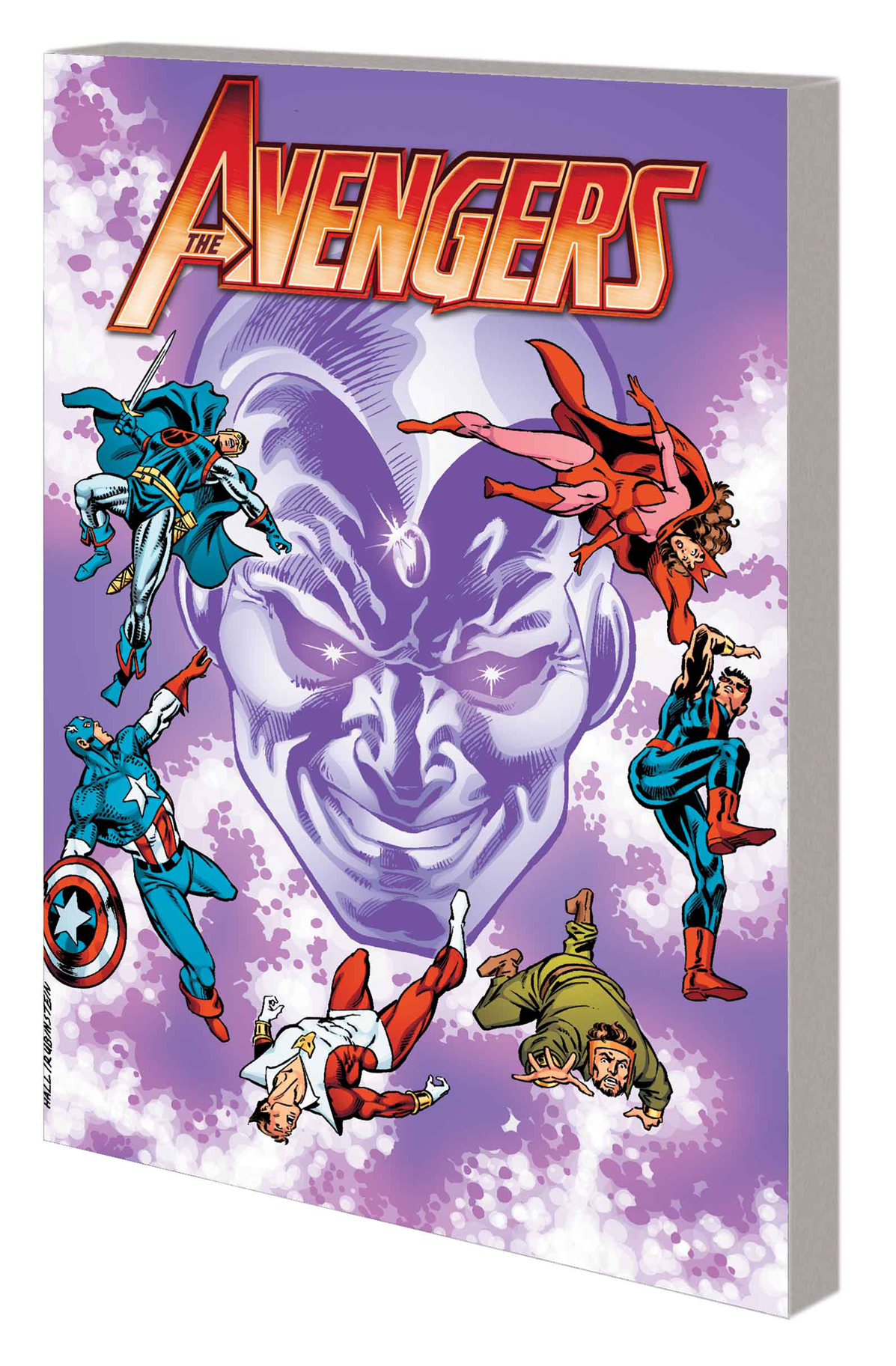 The Vision takes command! As many of Earth's Mightiest are whisked away to fight in the Secret Wars, the newly assertive synthezoid seizes the chair. He has changes in store when the heroes return, not least his idea for a new team of Avengers on the West Coast. But there are Dire Wraiths and demons to deal with back East, not to mention an army of Hulks and Thanos' monstrous minions the Blood Brothers! Hercules and Black Knight return to the fold, while Starfox discovers an uncanny connection to the Eternals just in time to face the menace of Maelstrom. But as Vision's true plan unfolds, are even two teams of Avengers enough to handle one of their own?
Collecting AVENGERS (1963) #242-254 and ANNUAL #13.
BATMAN BRUCE WAYNE MURDERER TP NEW ED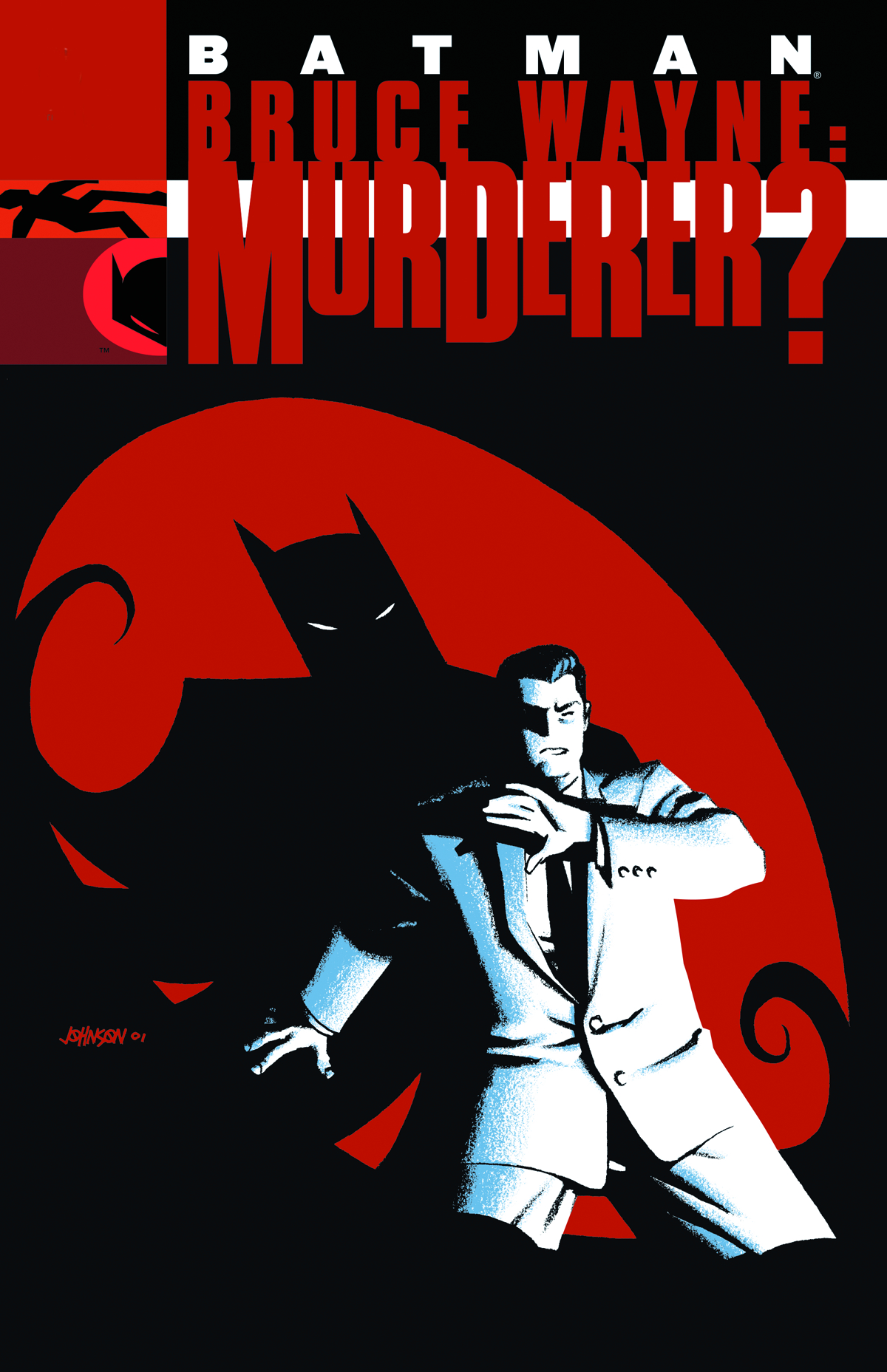 This new, expanded edition of the classic Batman title collects BATGIRL #24, 27, BATMAN #599-602, BATMAN: GOTHAM KNIGHTS #25-28, BATMAN: THE 10-CENT ADVENTURE #1, BIRDS OF PREY #39, 40-41, 43, DETECTIVE COMICS #766-767,
NIGHTWING #65-66, 68-69 and ROBIN #98-99.
CROSSED TP VOL 08 Two of the hottest names in horror deliver three tales of terror in this volume of vile repulsions! SIMON SPURRIER spins the mad tale of the insane survivalist from Crossed: Wish You Were Here - Jackson! And from the Badlands vault comes Spurrier's Crossed tale of hippies meet grindhouse terror like you've never experienced in "American Quitters." Finally, an epic from the first hours of the Crossed outbreak in Japan as DAVID HINE releases the "Gore Angels." What happens when an abused manga artist in a traditional Japanese home must not only face grinning Crossed devils but also the men that sexually attacked her?
The result is a tale of misery and vengeance made reality!
DRIFTERS TP VOL 03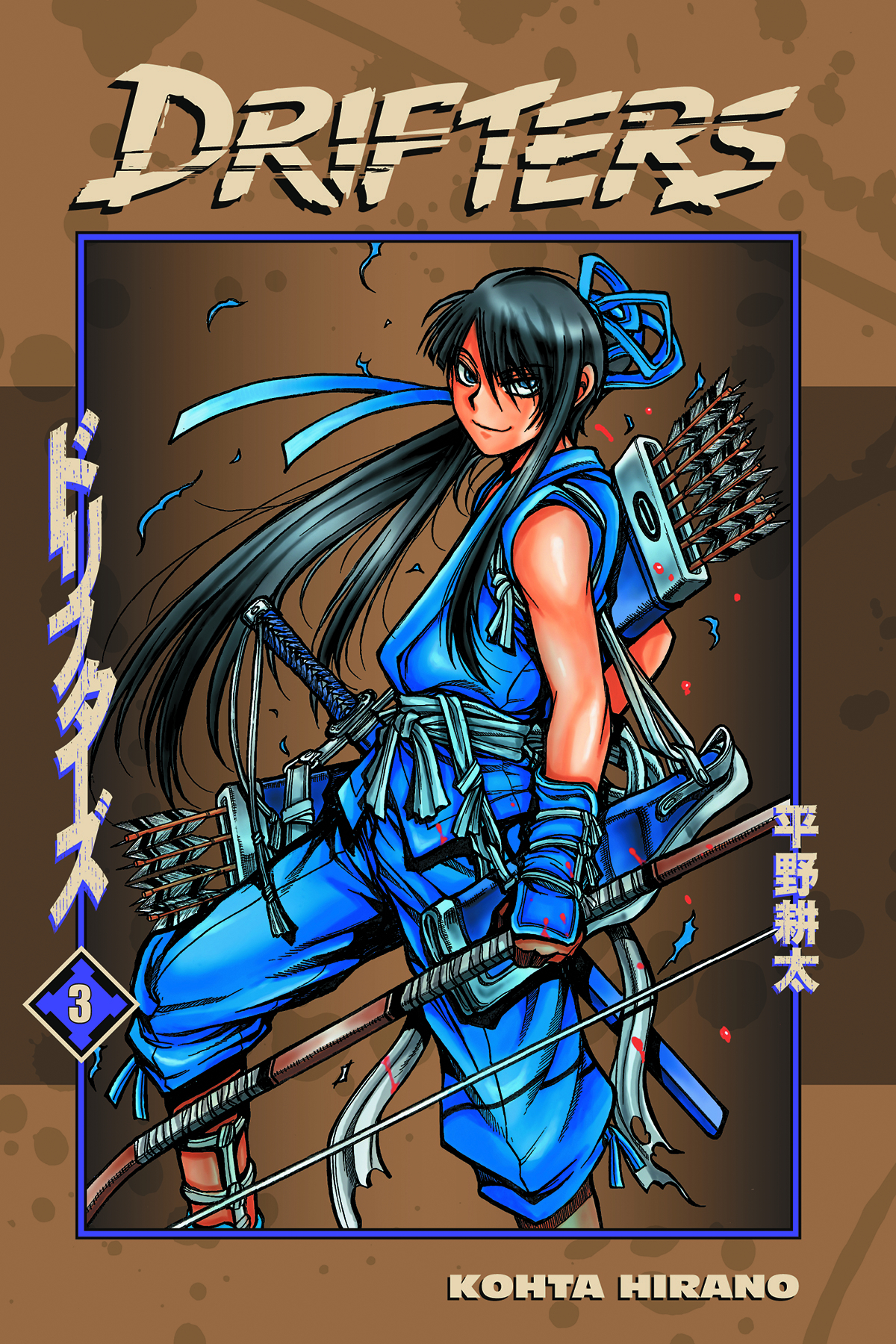 Heroes from Earth's history-"Drifters"-battle to determine the future of an enchanted world facing the onslaught of the malefic Dark Lord and his own Earth warriors. Allied with the native elves, samurai warrior Shimazu Toyohisa forges a daring plan: an alliance between elves and dwarves, both sworn enemies!
END TIMES OF BRAM & BEN TP The cult-hit, Manning Award-nominated miniseries gets collected with
bonus content! When the Biblical apocalypse starts, charming bastard
Bram Carlson is raptured into Heaven in a "clerical error." After he's
sent back to Earth, Bram decides to cash in the end of the world for
all it's worth! But can his anxious roommate Ben save his friend
from himself-and the mounting forces of Armageddon? Check out the
book the Onion's AVClub called "hilarious" and IGN called "an amazing
series!"
FF TP VOL 02 FAMILY FREAKOUT NOW As the kids in the FF start growing apart, their adult supervision seems to be having some issues of their own. And when Dr. Doom ascends and the Council of Dooms girds for battle, it's the eve of a war between the Future Foundation and Latveria. But is it also the beginning of the end for the fractious FF? Think about it - four stand-in replacement heroes and a dozen kids vs. Dr. Doom, now transformed into the ultimate power in the universe: Doom the Annihilating Conqueror! Do the math - that's game over, man! Plus: Spooky kids! Hulk vs. Thing! Pool party! Impossibletown! The horrible secret of Underspace! Two students transfer in at the best worst moment imaginable! And what's with Old John Storm, anyway? It's fun fun fun until Dr. Doom arrives to destroy them all! Collecting FF (2012) #9-16.
GFT WONDERLAND TP VOL 04 Where do you go when there is nowhere left to run? Back to the beginning! Tired of fleeing from Wonderland, Calie and Violet begin to search for answers by delving into Charles Dodgson's past. But a mysterious force from Wonderland might have other, darker plans in mind for them.
INTRON DEPOT TP VOL 05 BATTALION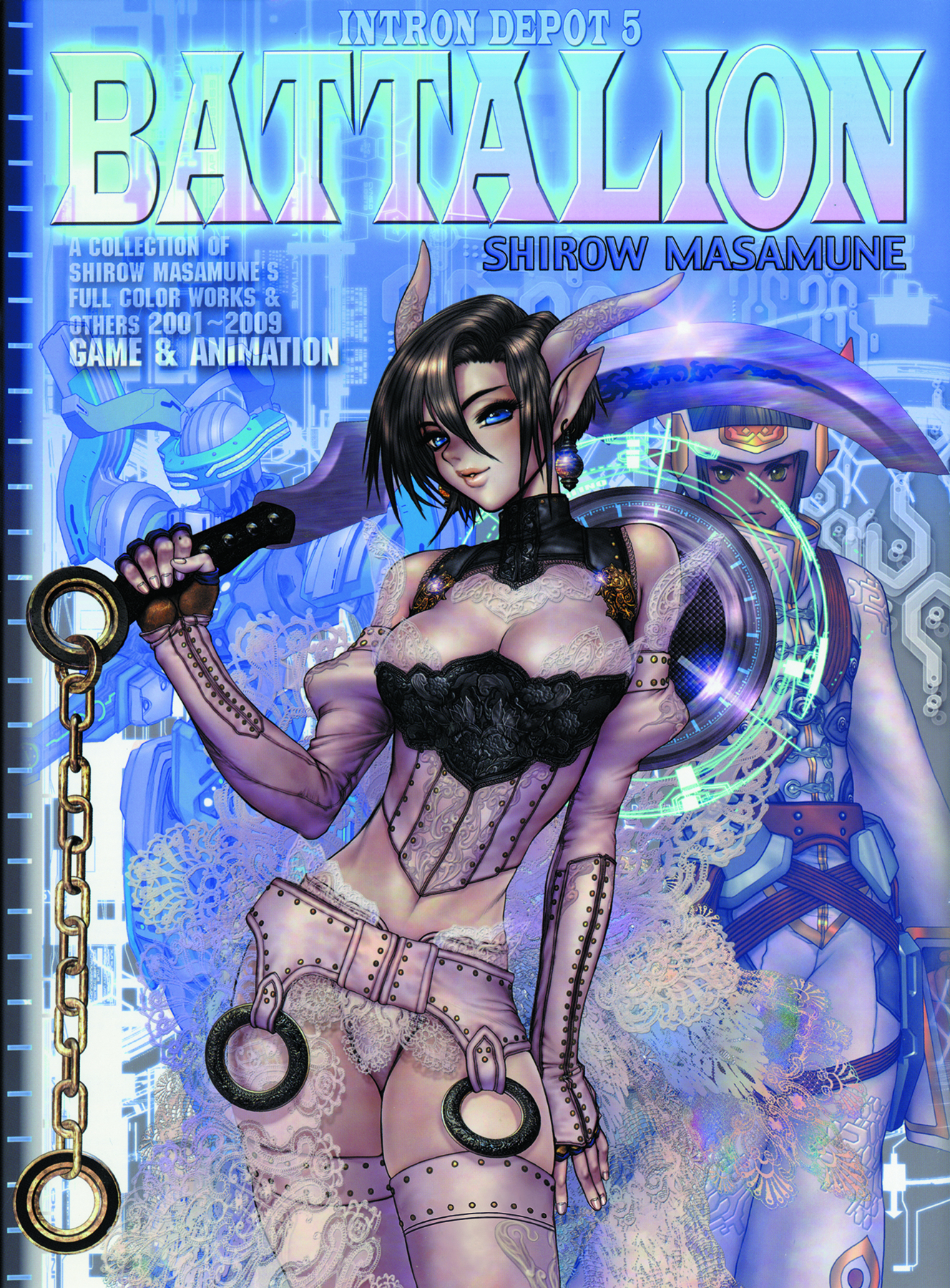 Masamune Shirow, creator of Ghost in the Shell and Appleseed, is legendary amongst manga and anime enthusiasts, and his game-industry credentials are equally impressive. Battalion presents Shirow's design and conceptual art for Asura Fantasy, RF Online, Fire Emblem, and others, showcasing his stunning illustration and commentary on his sophisticated CG techniques.
JUSTICE LEAGUE TRINITY WAR HC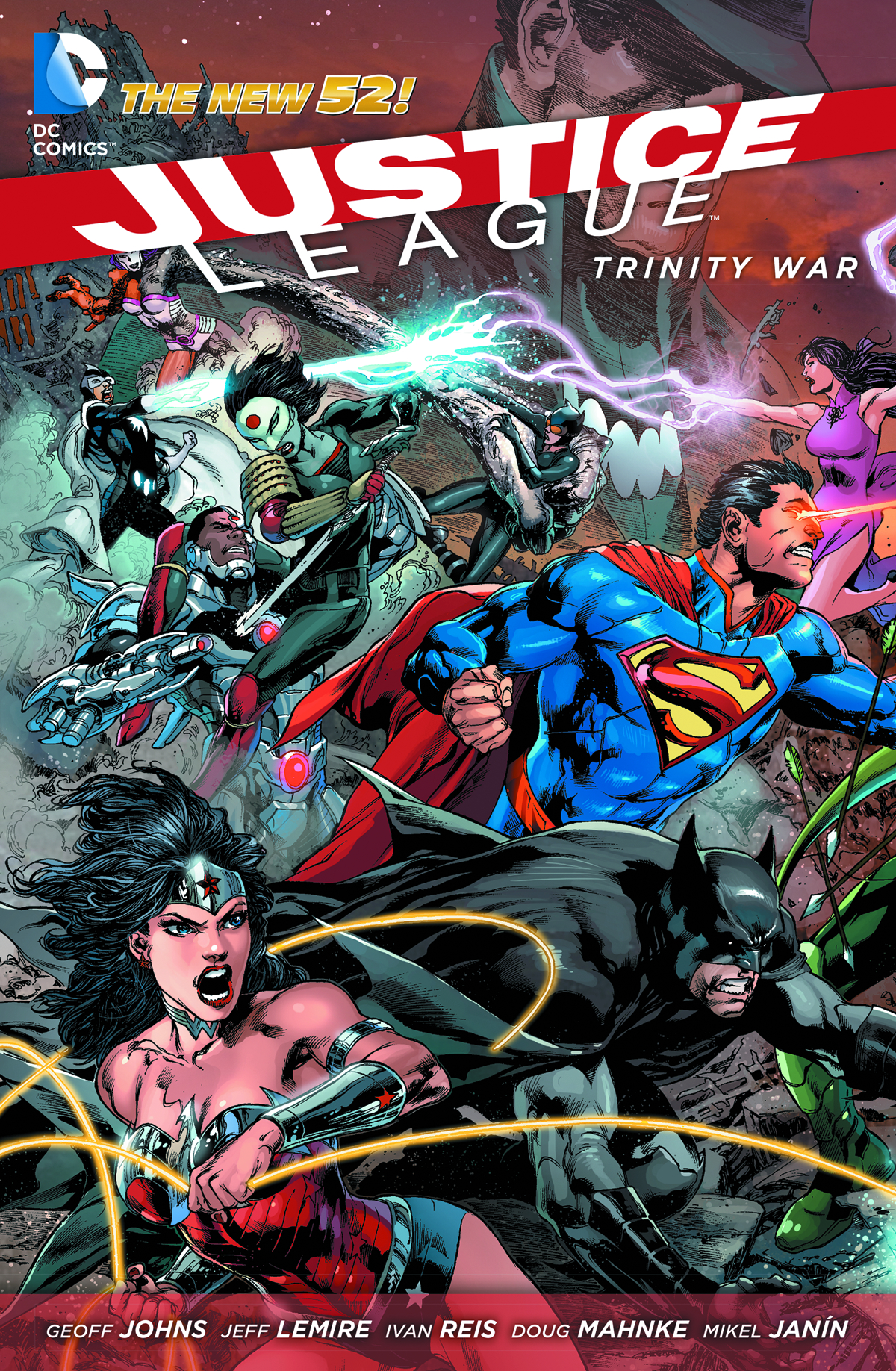 The blockbuster event of the summer is collected in this new hardcover featuring JUSTICE LEAGUE #22-23, JUSTICE LEAGUE OF AMERICA #6-7, JUSTICE LEAGUE DARK #22-23, CONSTANTINE #5, TRINITY OF SIN: PANDORA #1-3 and TRINITY OF SIN: PHANTOM STRANGER #11. When the three Justice Leagues go to war with one another, whose side will everyone be on? Allies will be born, friends will become enemies, and the DC Universe will never be the same!
LUCIFER TP VOL 03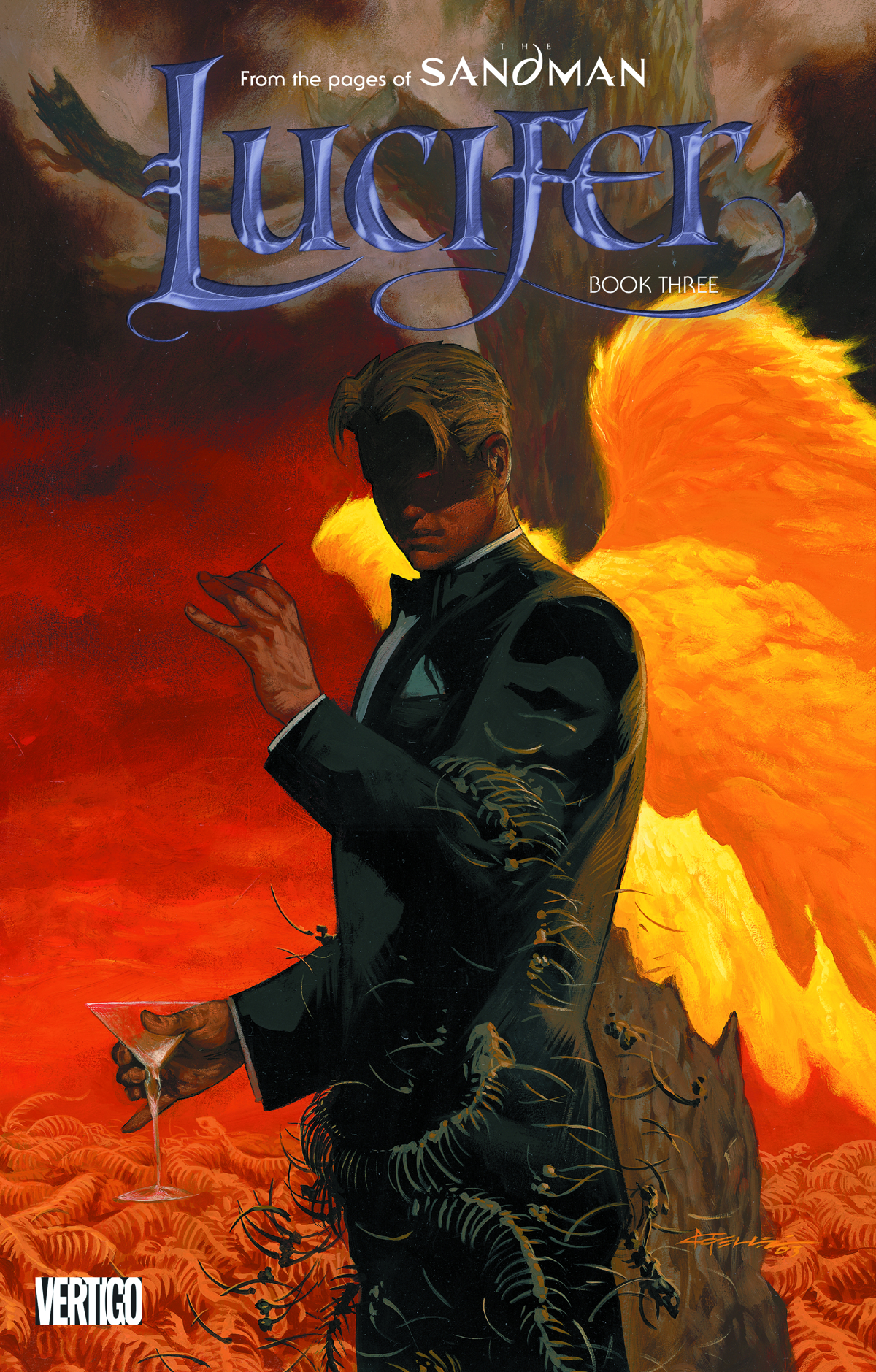 A deadly new threat to all of Creation emerges and battle lines are drawn in these stories from LUCIFER #46-61. As forces in Hell and on Earth prepare for a final struggle for supremacy, we venture across time and space and even places in between to follow the path of the players in the battle to come

.
MARVEL UNIVERSE AVENGERS ASSEMBLE DIGEST TP VOL 01

Featuring screen-capture images from MARVEL'S AVENGERS ASSEMBLE
Earth's Mightiest Heroes, the Avengers, explode onto the scene with an all-new all-ages series based on the hit animated series now airing on Disney XD!
To save his own life, the Red Skull must transfer his mind into the body of his greatest foe: Captain America! When the Red Skull captures Iron Man's armor, the Avengers' deadliest enemy now wields the strongest weapon on Earth! How can the Avengers beat the Iron Skull?
It's up to Falcon to save the day when a mysterious foe turns the Avengers into evil ghosts!
When Dr. Doom uses Asgardian magic to summon a Midgard Serpent, what will Thor sacrifice to stop him? The Avengers assemble to take down a rampaging beast in the heart of New York City!
Collecting MARVEL UNIVERSE AVENGERS ASSEMBLE #1-4 and material from FREE COMIC BOOK DAY 2013 (AVENGERS/HULK).
MARVELS CAPTAIN AMERICA TP WINTER SOLDIER PRELUDE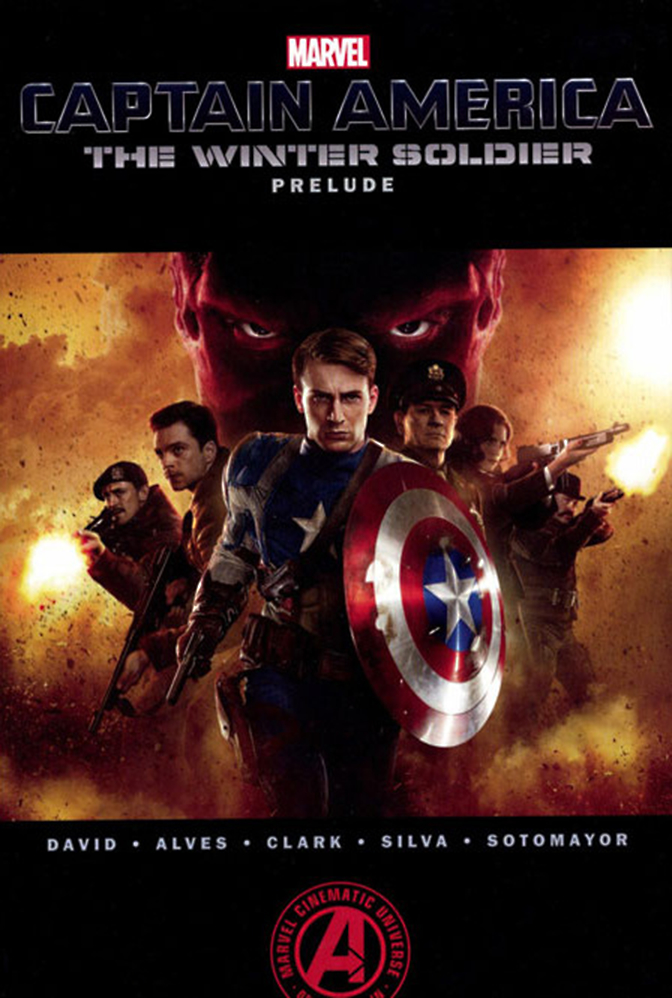 Prepare for Marvel Studios' newest big-screen blockbuster by boning up with this essential collection of classics! First, relive Steve Rogers' transformation from 98-pound weakling into the living legend of World War II in the action-packed adaptation of Captain America's film debut! Next, thrill to an all-new adventure set in the Marvel Cinematic Universe as Cap and two surprise allies defend Chicago against the Zodiac! And experience the dynamic debut of Cap's partner; the Falcon; the Black Widow's first encounter with Hawkeye; the startling revelations that lurk behind the mask of the Winter Soldier; and the ultimate introduction of Nick Fury, director of S.H.I.E.L.D.! Collecting MARVEL'S CAPTAIN AMERICA: THE FIRST AVENGER ADAPTATION #1-2, MARVEL'S CAPTAIN AMERICA: THE WINTER SOLDIER INFINITE COMIC #1, CAPTAIN AMERICA (1968) #117, CAPTAIN AMERICA (2005) #6, ULTIMATES #2 and material from TALES OF SUSPENSE (1959) #57. Happiness is a new PEANUTS collection, Charlie Brown! The whole gang is back in this third volume, featuring brand new original stories from a variety of writers and artists, as well as classic strips from the legendary Charles M. Schulz. Join the Flying Ace, Linus, PigPen, Schroeder, Sally, Marcie, Franklin, Peppermint Patty, Rerun, and more of your favorite characters in this curated medley of humorous stories that takes readers from the pitcher's mound to the tiptop of Snoopy's doghouse.
THOR GOD OF THUNDER PREMIERE HC VOL 03 ACCURSED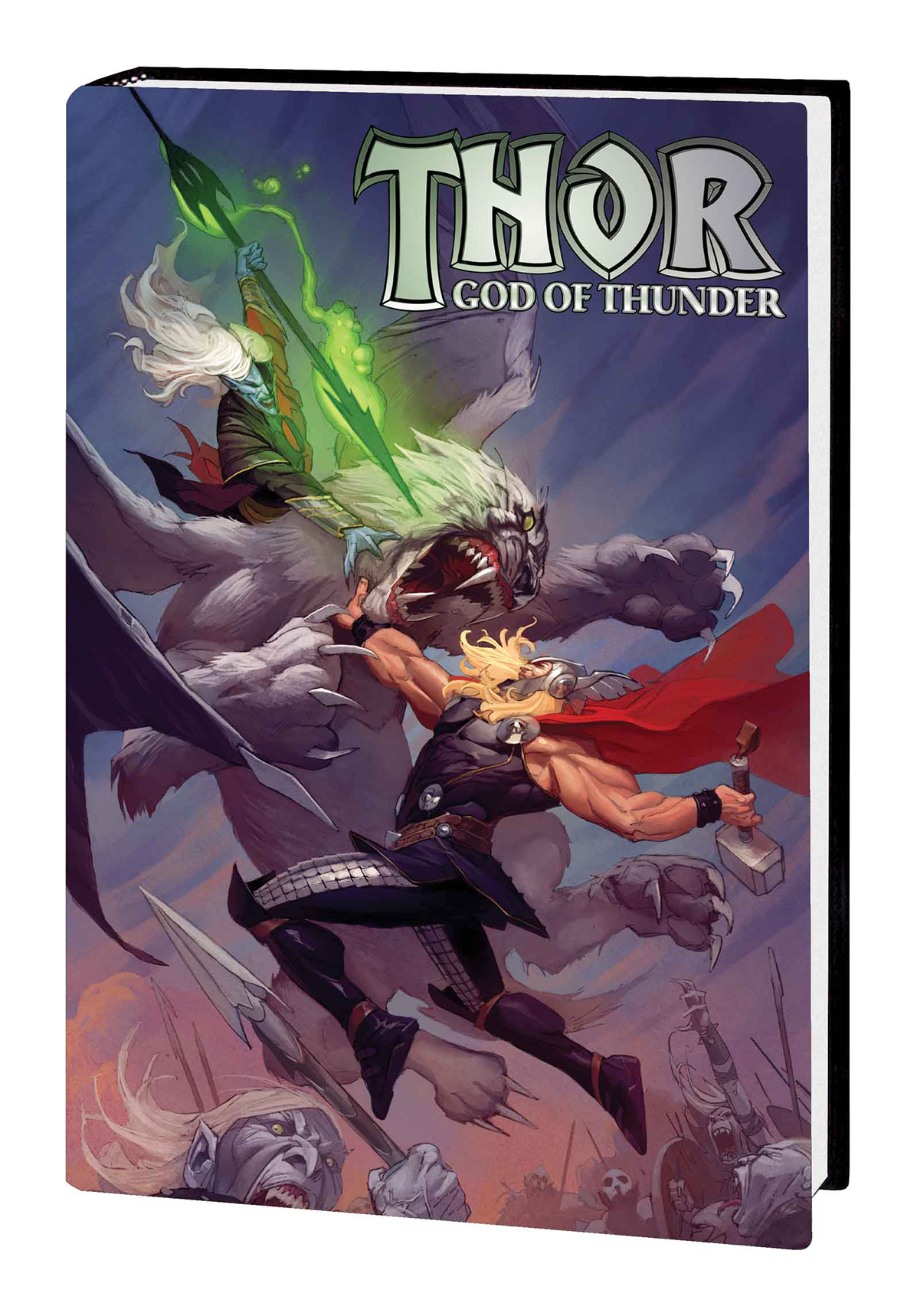 It's the bloody return of Malekith the Accursed! The former lord of the Dark Elves escapes his otherworldly prison, and the chase is on across the Nine Realms to capture him! Thor finds new allies to join his Wild Hunt: A Dark Elf sorceress! A gun-toting Light Elf! A gargantuan Mountain Giant! A dwarf who loves dynamite! And a particularly surly troll! But when one teammate falls, will it mean war for all Nine Realms? And as a traitor within the group strikes and Thor prepares to take drastic measures, Malekith stages his final bloody raid - on Earth! Plus: Wwhat does it mean to walk the Earth as a god? What does Thor do when he's not out saving the world with the Avengers? It's the return of Thor's longtime love interest, Dr. Jane Foster!
Collecting THOR: GOD OF THUNDER #12-18.
UGLYDOLL GN EAT DAT
Was that your stomach?! We've got just the thing. Soup? Check. Tiny tacos? Check. Over-the-top high-stakes cooking competition? Check, check, check! But before you say, "Check, please!" treat yourself to a tour of Babo's Bakery, marvel at Wedgehead's culinary commentary and wash it all down with a chunky healthy shake. (Supplies are limited, so act now!) Yum! Oh, and save room for a few tasty morsels from Dave Cooper and Joe Ledbetter!"
UNITY TP VOL 01 TO KILL A KING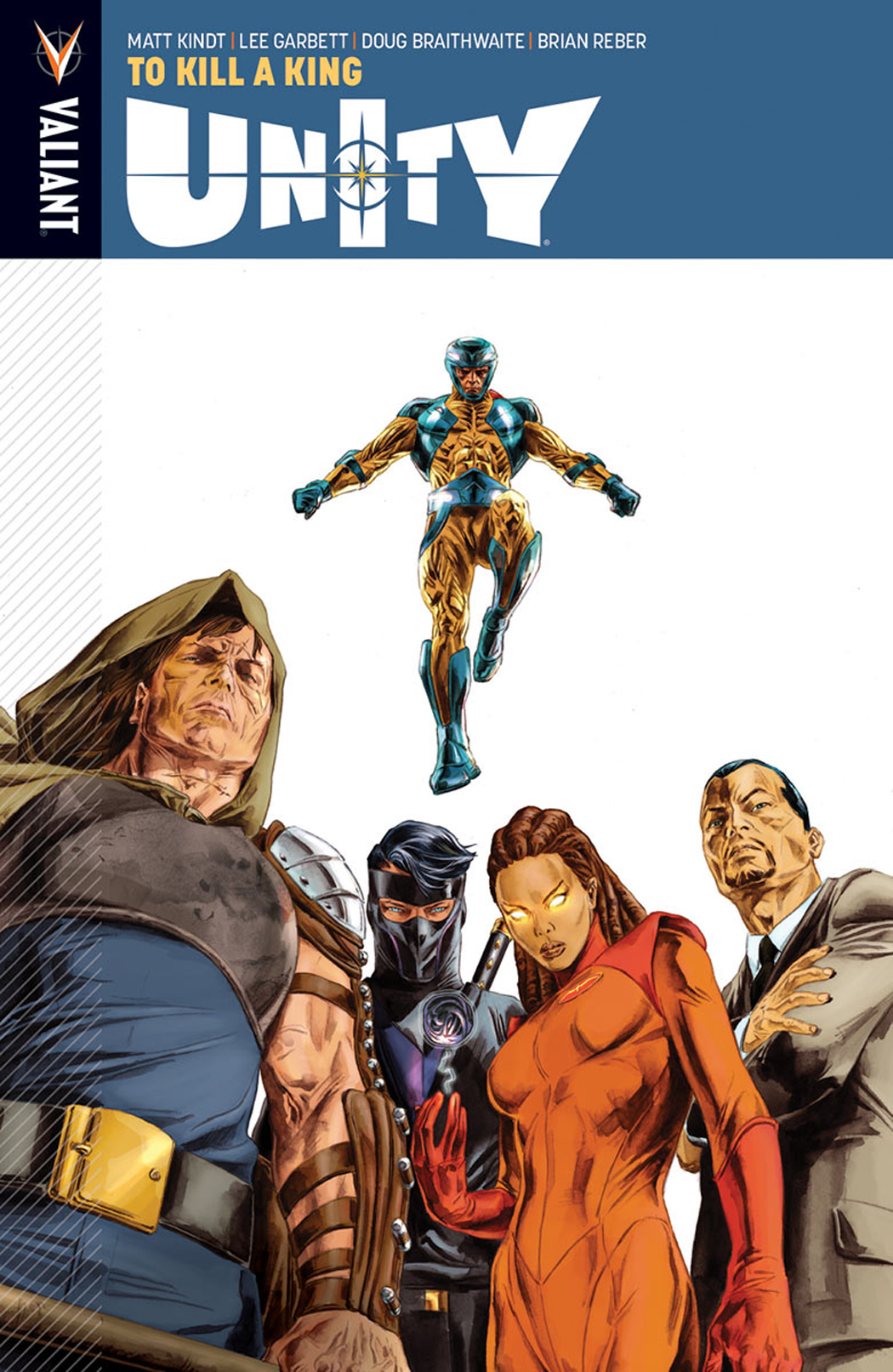 To kill a king...they created an army. The world's most dangerous man, Toyo Harada, has been struck by the one thing he never thought possible - fear. Halfway across the globe, a new power threatens to topple modern civilization and, to pre-empt the cataclysm that is to come, Harada will unite the most unforgiving team the world has ever known - UNITY. Their mission: defeat the threat responsible for the destruction of MI-6, the decimation of an alien world, and the occupation of Eastern Europe... Unseat the warrior king armed with the universe's most powerful weapon... Kill X-O Manowar!
Collecting UNITY #1-4 by New York Times best-selling writer Matt Kindt (Mind MGMT) and superstar artist Doug Braithwaite (Justice), discover the greatest heroes of the Valiant Universe right here with the landmark first arc of the chart-topping series that Ain't It Cool News calls "completely satisfying."
WOLVERINE TP VOL 02 KILLABLE The biggest Wolverine event in years! After losing his healing factor, Logan must adjust to a very different reality - and villains and mercenaries begin popping out of the woodwork to try to take him down. A cure may have been found - but it's in Wakanda, where he's not welcome. As the noose tightens, Wolverine and Kitty Pryde travel to the former Howlett estate, but more than bittersweet memories await in the place Logan once called home! With the world on the brink of viral apocalypse, Logan and Kitty battle Lord Deathstrike, Silver Samurai and the Thirteen Ninjas of Sabretooth's Hand! And when the mastermind behind it all is revealed, it leads to a moment that will change the face of Wolverine - forever! Guest-starring Nick Fury, S.H.I.E.L.D., Storm, Beast, Black Panther and more! Collecting WOLVERINE (2013) #7-13

.
WONDER WOMAN HC VOL 04 WAR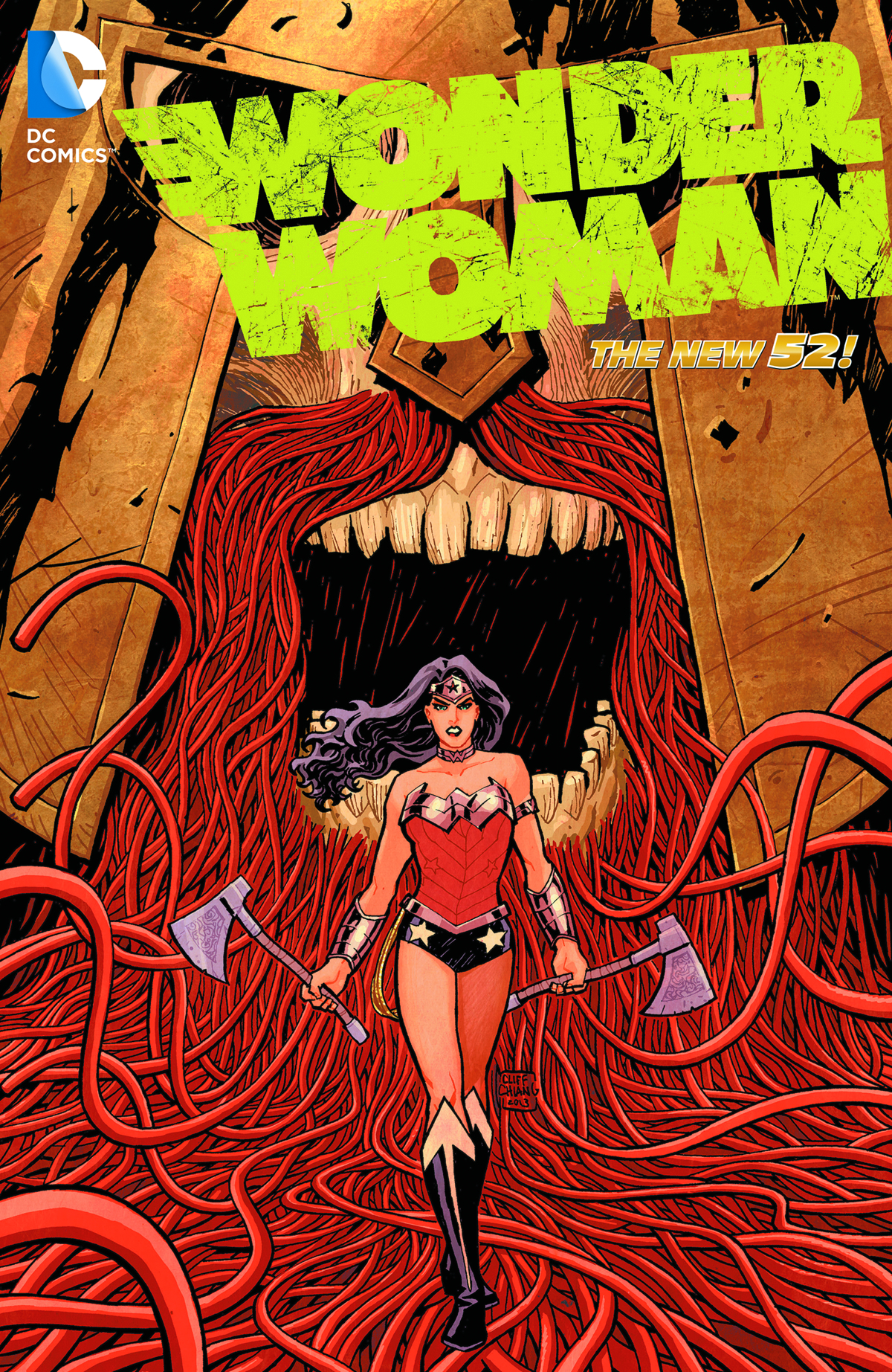 Wonder Woman's world is shocked to its core when her eldest brother, the First Born, is freed from his slumber. Now, with her family in ruins and her friends scattered, she must turn to Orion and the New Gods of New Genesis to save herself and Zola's newborn from the First Born's wrath! Collecting WONDER WOMAN #19-23.
WONDER WOMAN TP VOL 03 IRON In these stories from issues #0 and #13-18, a terrible betrayal forces Wonder Woman to make a deal with the gods who want her dead, and her "family" grows larger than she could have imagined. Will the mysterious Orion help Wonder Woman rescue Zola's baby from the clutches of Hermes, or does he have darker intentions?