Your eyes do not deceive you - after months of waiting SANDMAN OVERTURE #2
is finally here, hurray! I know I'll be wearing one of my Neil Gaiman shirts (but which one? Oh, the trials of being a diehard fan) to celebrate this momentous occasion.
Overture is just one of the many great releases this week, like SERENITY: LEAVES ON THE WIND, DEADLY CLASS, and the next installment of sci-fi indie thriller THE BUNKER. We say goodbye to several series: FOREVER EVIL tie-ins ARGUS and ROGUES REBELLION, BATMAN: THE DARK KNIGHT, X-FILES CONSPIRACY, A+X, and the delightful superhero shenanigans of AVENGERS ASSEMBLE. Sniff. There are stand alone specials for SUICIDE SQUAD and UBER, the conclusion to the Trial of Jean Grey crossover in GUARDIANS OF THE GALAXY, and the end of the first major storyline in MIRACLEMAN. It's almost a shame Overture had to come out this week, because it might be overshadowing some really fantastic debuts: Bryan Hitch's new Hollywood actors-turned actual superheroes series REAL HEROES, the rebirth (or is it?) of the Ultimates in SURVIVE, a street-racing GHOST RIDER (with wicked new artstyle!), Rhodey leaves the Secret Avengers to star in his own series in IRON PATRIOT, and the SILVER SURFER returns, this time accompanied by a human friend to share their intergalactic adventures. We're all very excited for this one, because it looks so good. :)

DARK HORSE
BLACKOUT #1 (OF 4)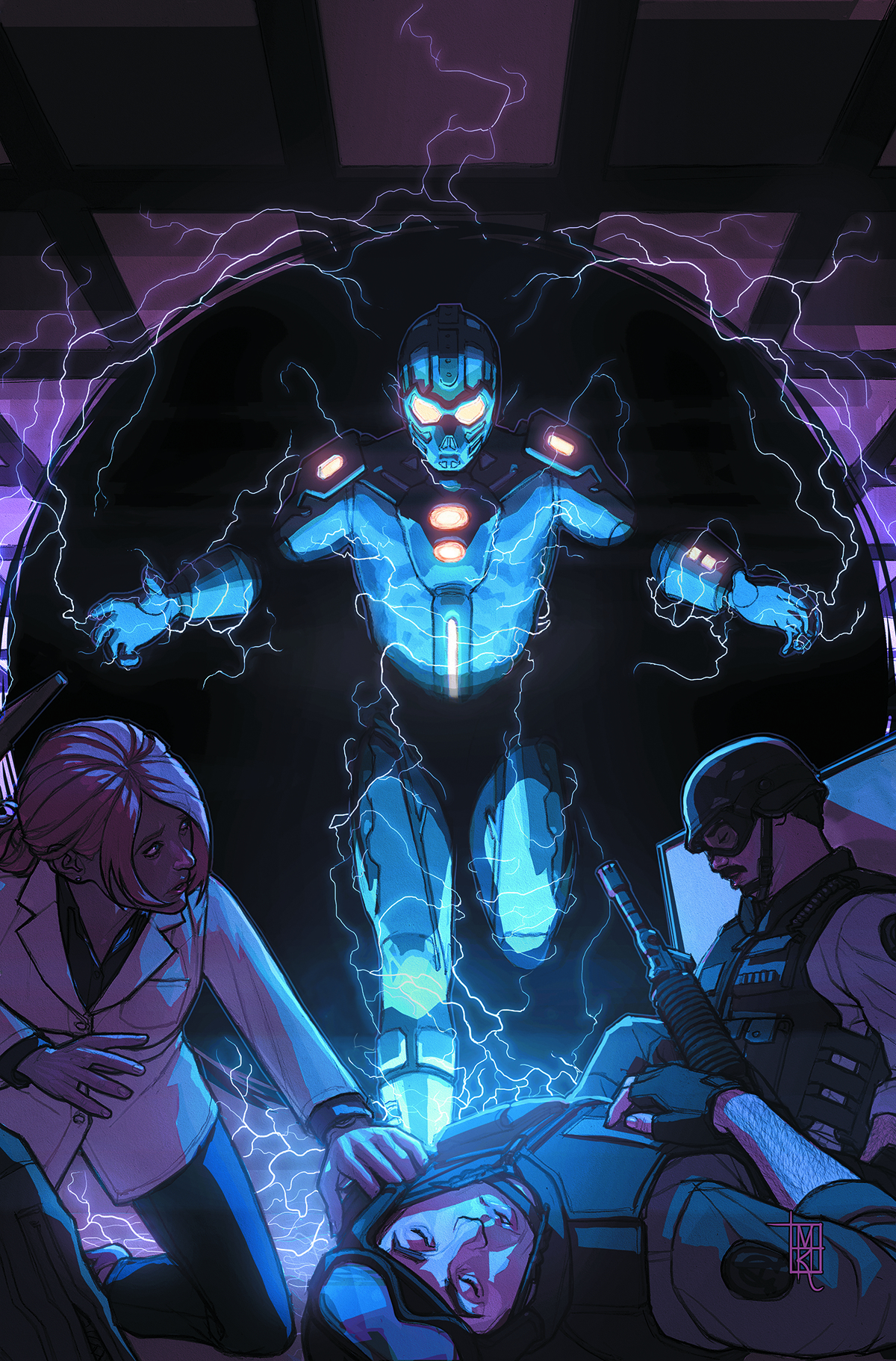 Scott Travers's special suit lets him move through our world unseen and untouchable
within a shadowy parallel dimension-but he doesn't know how the suit works or where
it came from. With his benefactor missing and unfriendlies after his Blackout gear, Scott
must find answers before the answers find him!
Story by Frank Barbiere (The White Suits, Five Ghosts).
Special King Tiger feature by Star Wars stars Randy Stradley and Doug Wheatley!
Part of Project Black Sky! Introduced in the award-winning Dark Horse Presents.
BLOODHOUND CROWBAR MEDICINE #5 (OF 5)
CAPTAIN MIDNIGHT #9
ELFQUEST FINAL QUEST #2
EMPOWERED SPECIAL #6 INTERNAL MEDICINE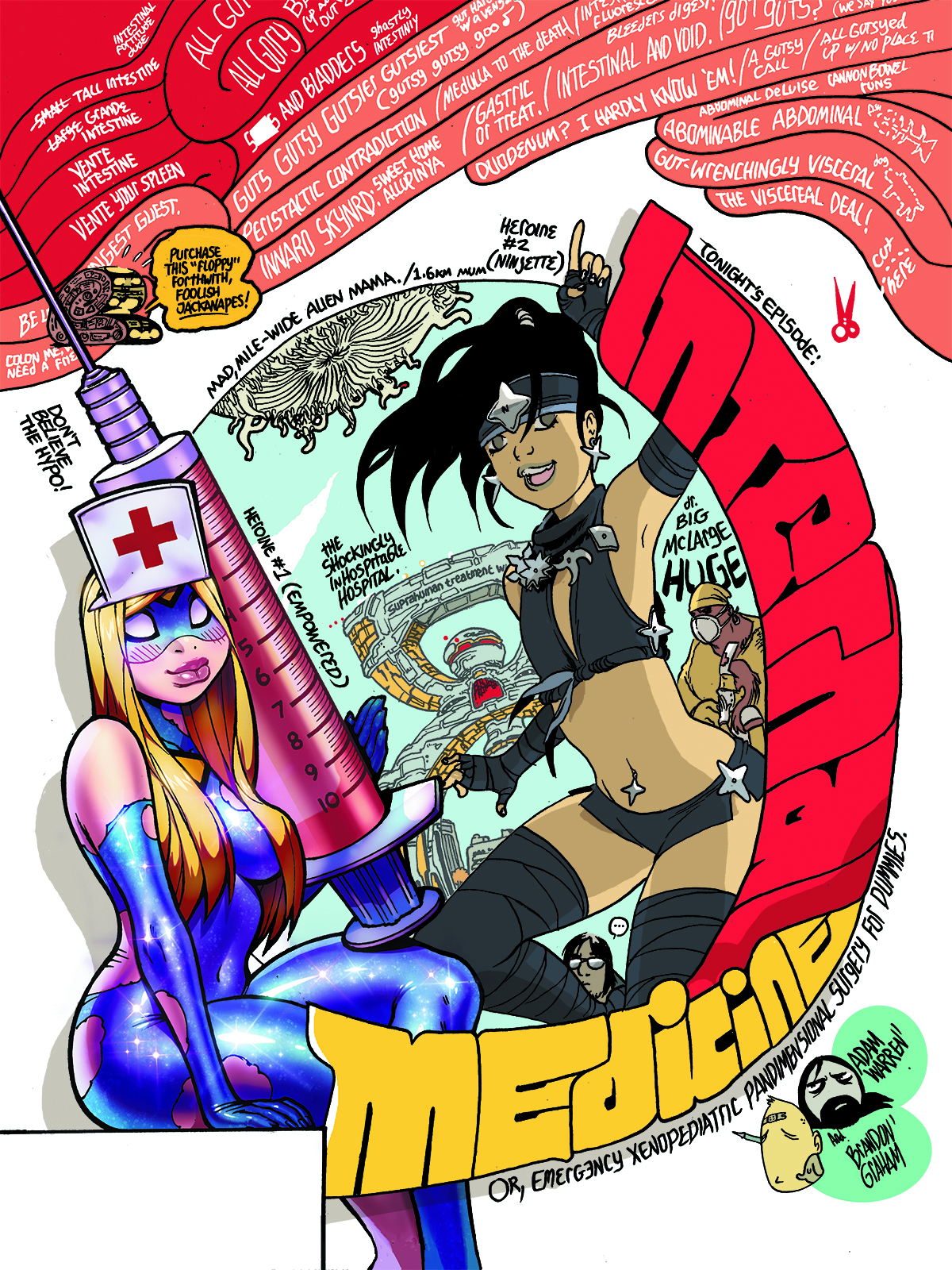 At the Purple Paladin Memorial Hospital's terrifying Suprahuman Treatment Wing, Dr.
Big McLarge Huge recruits costumed crimefighter Empowered and her best friend
Ninjette to save a five-mile-wide alien mothership's parasite-infested babyship-if, that
is, our heroines can even survive the elevator ride up to the operating room!
Story (and bonus art) by Adam Warren, illustrated by rising star Brandon Graham
(Prophet, King City, Multiple Warheads)
HALO ESCALATION #4
KING CONAN CONQUEROR #2 (OF 6)
MASS EFFECT FOUNDATION #9
MASSIVE #21
MIND MGMT #20
SERENITY LEAVES ON THE WIND #3 (OF 6)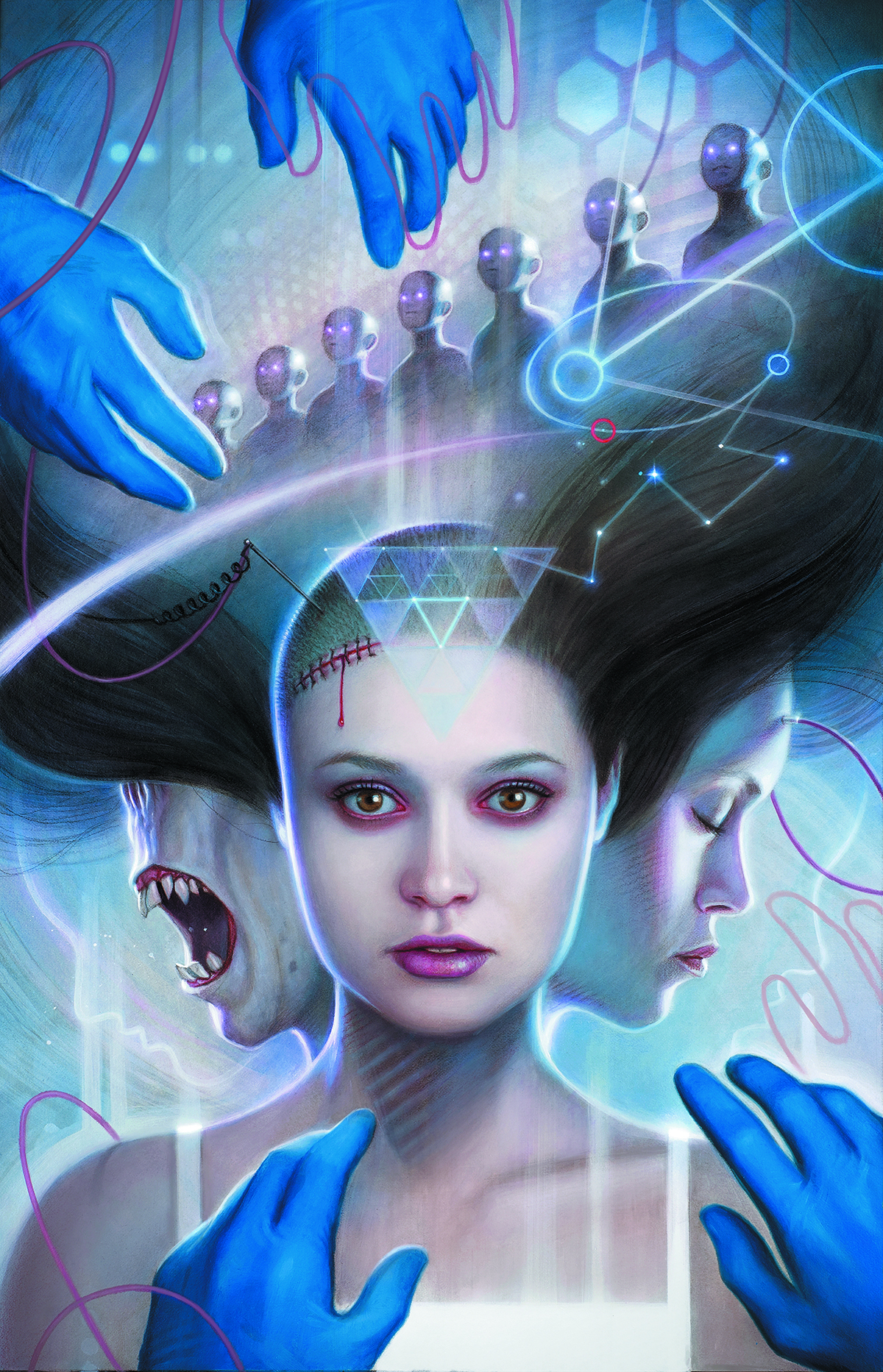 Serenity is found! The crew, including Jayne and a certain bounty hunter, get themselves
ready to restock and retrieve when River wakes from her self-induced sleep and gives
Mal a mandate . . . which will eventually-hopefully-maybe-lead to Zoe's rescue!
STAR WARS LEGACY II #13
TOMB RAIDER #2
VANDROID #2 (OF 5)

DC
ADVENTURES OF SUPERMAN #11
ALL STAR WESTERN #29
AQUAMAN #29
BATMAN THE DARK KNIGHT #29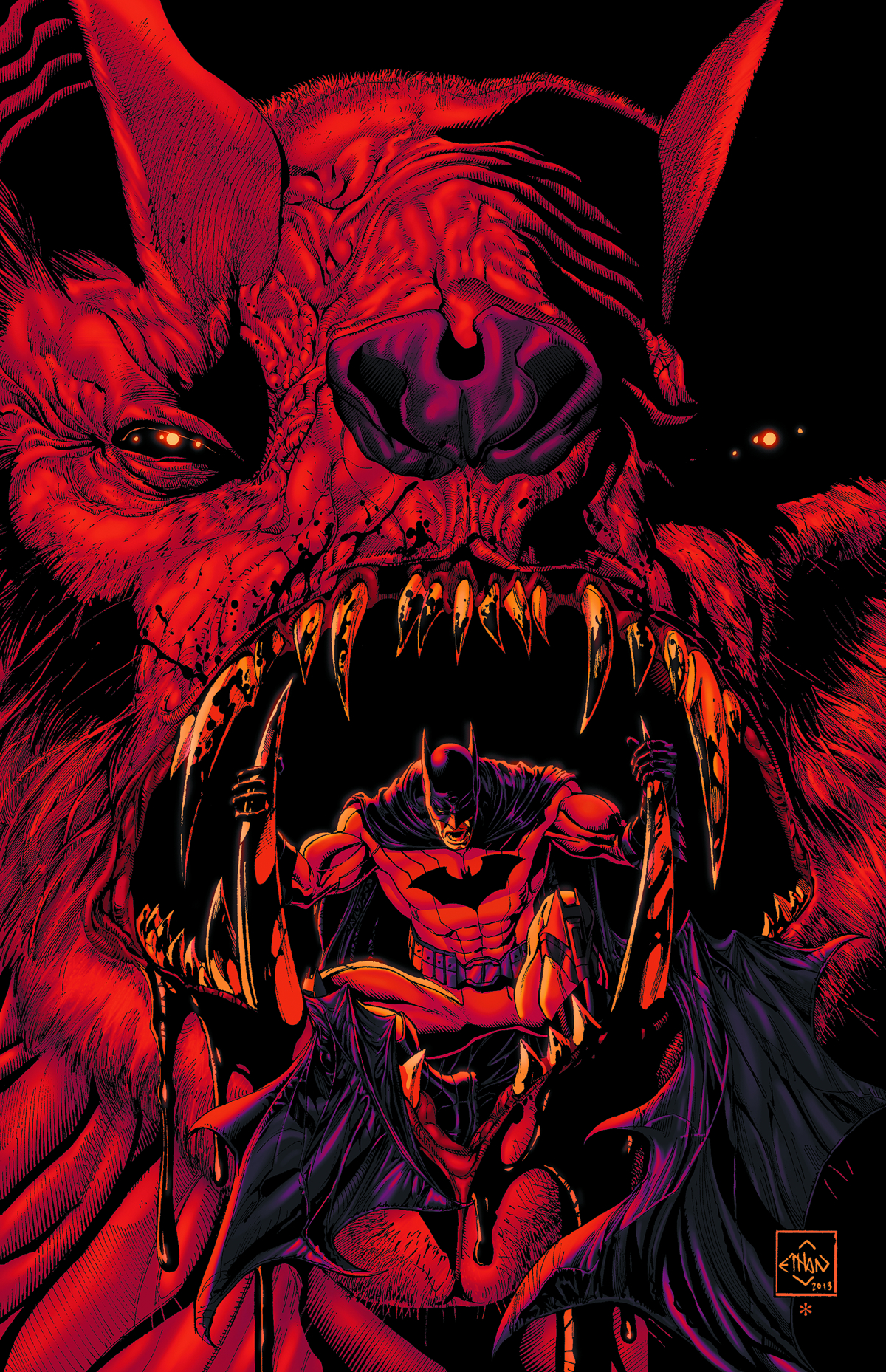 FINAL ISSUE
The savagery of Man-Bat reaches a horrifying peak this final issue of the series!
BEWARE THE BATMAN #6
CATWOMAN #29
DC UNIVERSE VS MASTERS OF THE UNIVERSE #6 (OF 6)
DEAD BOY DETECTIVES #4
FABLES #139
In part one of the two-part 'The Boys in the Band,' we return to some Scottish roots. So why are Peter Piper, Joe Shepherd, Puss in Boots and Briar Rose all on their way to Scotland? Well, the band has to stick together, of course! When Danny Boy shows up at the Farm to tell Seamus it's time to return home, the group sets off on their journey across the ocean. An evil Scottish villain is introduced, and a bloody battle ensues that may mean the loss of one of our favourite feline Fables.
FLASH #29
FOREVER EVIL ARGUS #6 (OF 6)
FOREVER EVIL ROGUES REBELLION #6 (OF 6)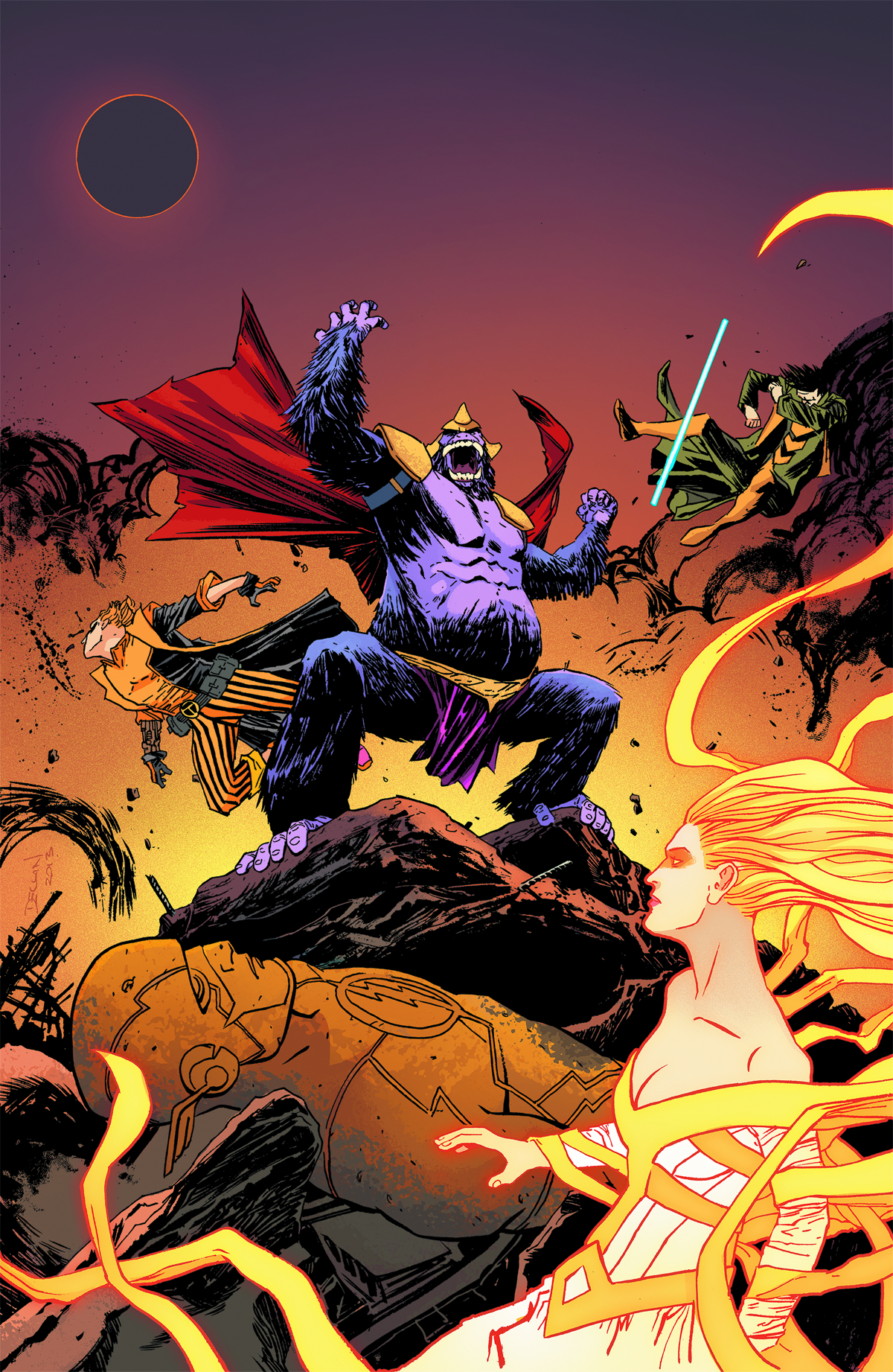 The Rogues battle to full strength as they play out a crucial role in the carnage that awaits them in FOREVER EVIL #7!
How can these blue-collar criminals defeat the Crime Syndicate?
HE MAN AND THE MASTERS OF THE UNIVERSE #11
INJUSTICE YEAR TWO #3
JUSTICE LEAGUE DARK #29 (EVIL)
Forever Evil: Blight - Part 18 of 18
Witness the self-destruction of John Constantine, who might just be more vile than any of the villains in FOREVER EVIL!
LARFLEEZE #9
RED LANTERNS #29
SANDMAN OVERTURE #2 (OF 6)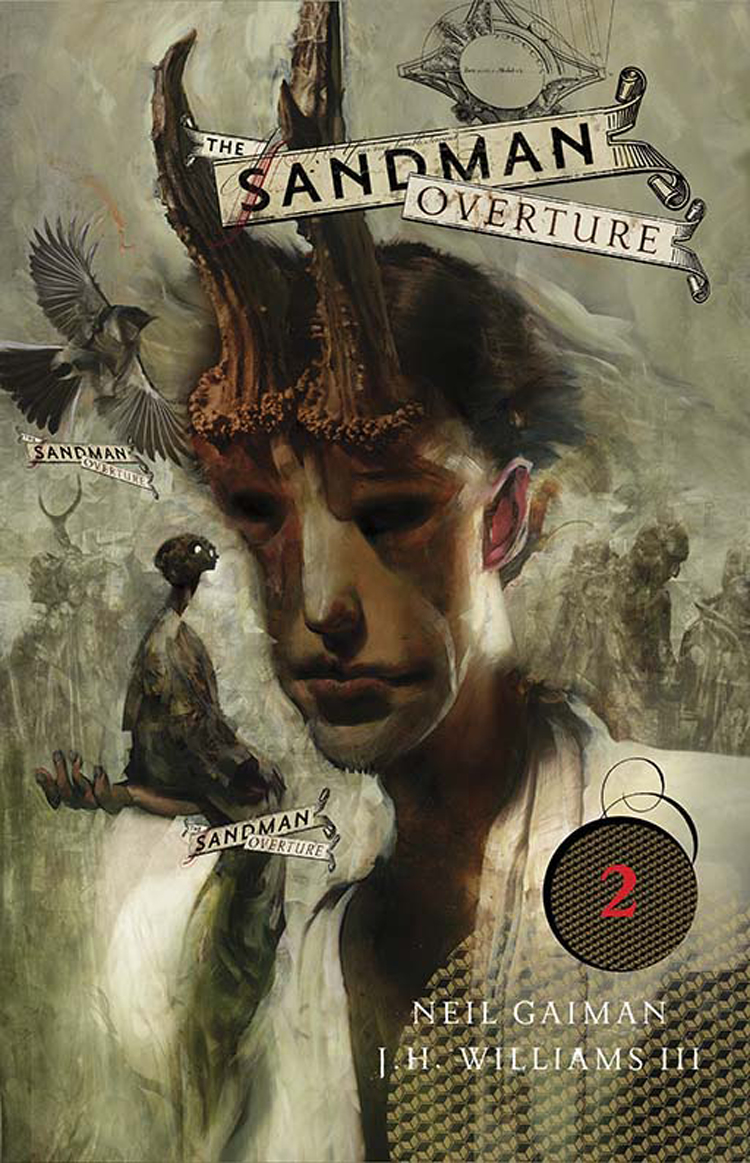 The Sandman's epic origin story continues in the second issue of the new miniseries by the superstar team of writer Neil Gaiman and artist J.H. Williams III!
In which Daniel enters Mad Hettie's dream and Morpheus discovers why he has been summoned and what he has been summoned to do.
SUICIDE SQUAD AMANDA WALLER #1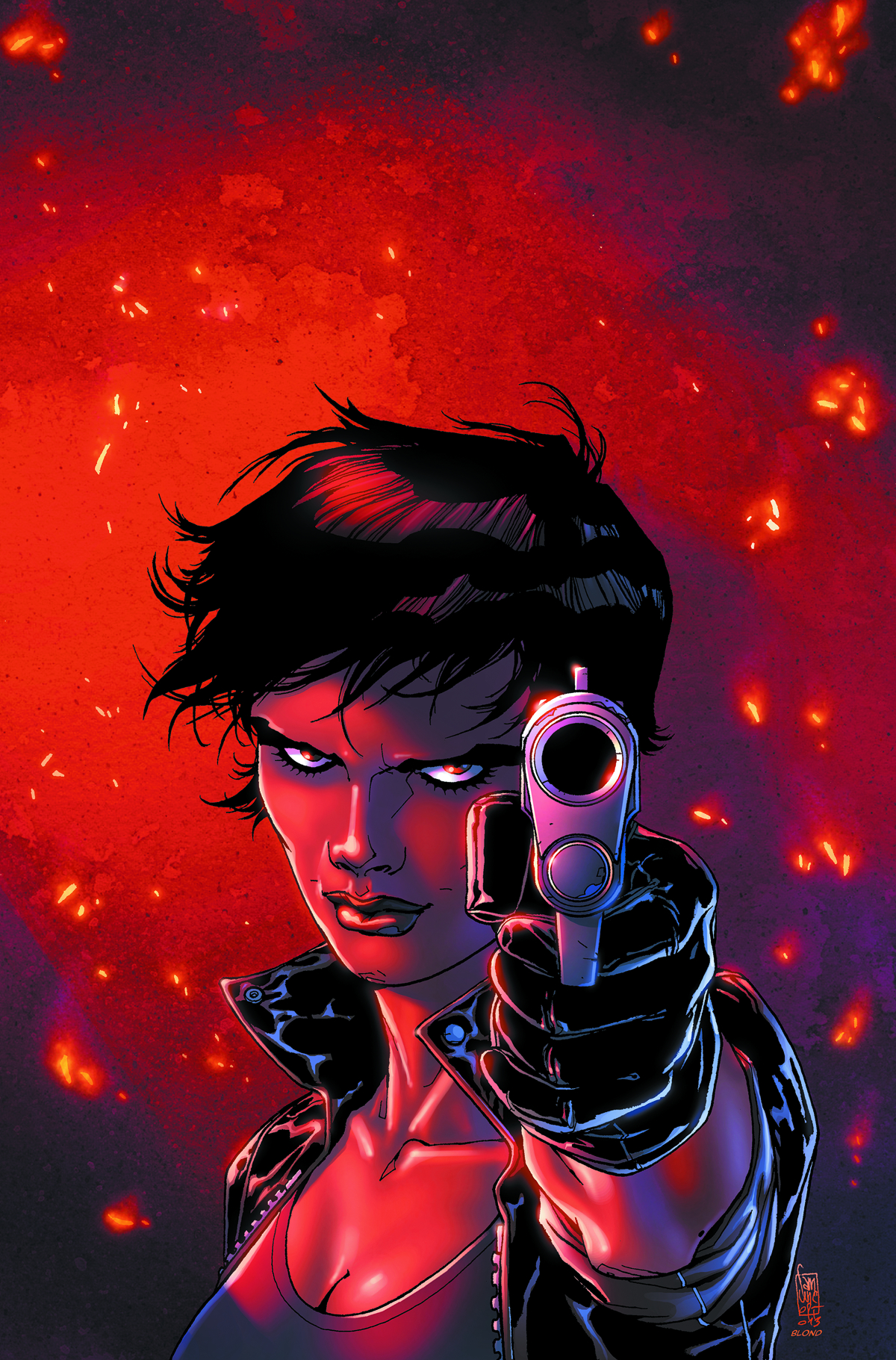 As head of both Suicide Squad and A.R.G.U.S., Amanda Waller has made a lot of enemies over the years. And now, without either of those groups at her disposal, one of those enemies has come to kill her! She must stop him all by herself or die trying...
SUPERMAN #29
TALON #17
TEEN TITANS #29
WAKE #7 (OF 10)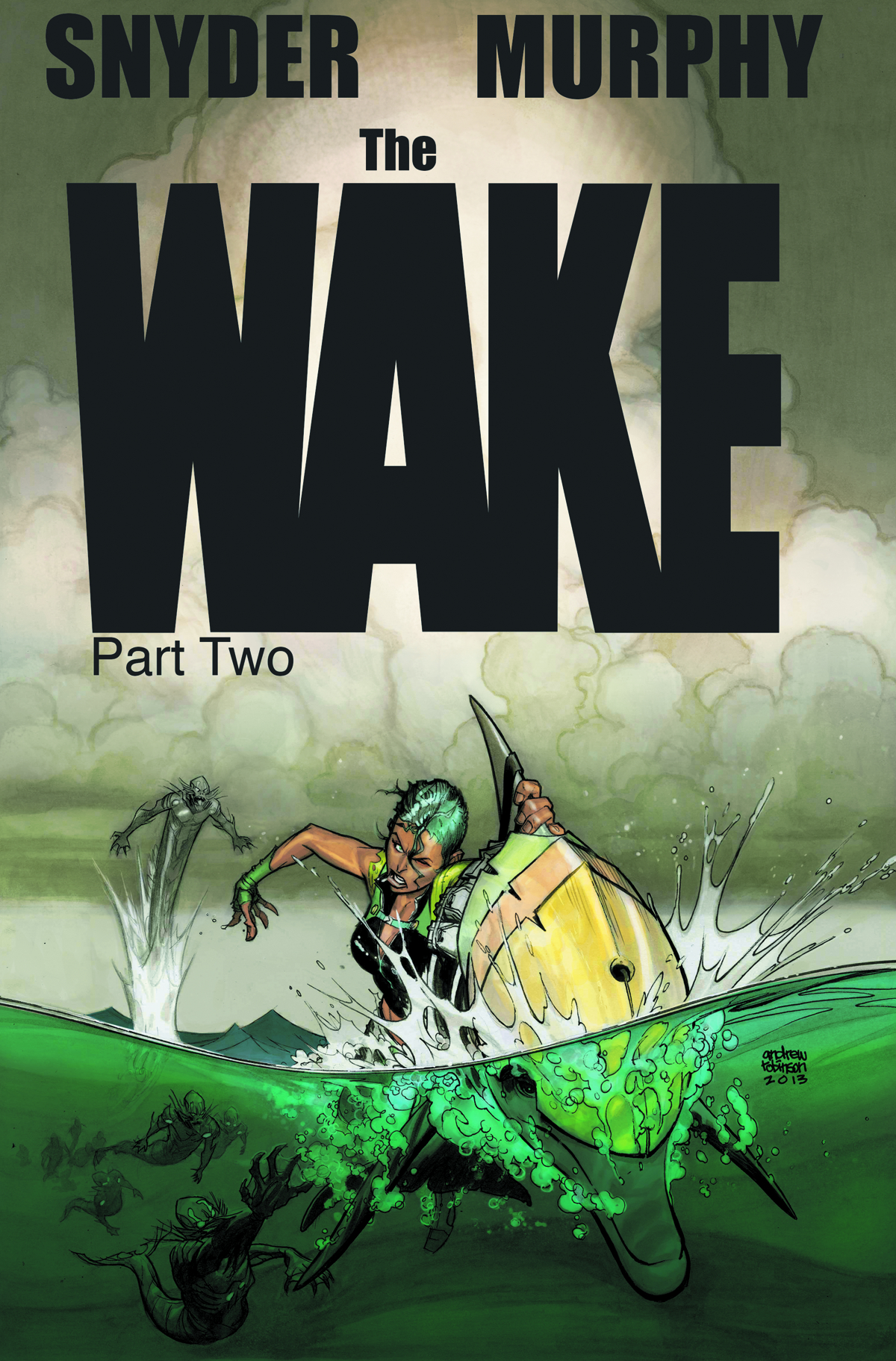 Two hundred years in the future, things are not looking good for the human race. But a mysterious call from the deep could change everything. The epic, flooded future of THE WAKE continues here!


WORLDS FINEST #21

IDW
GHOSTBUSTERS #14
GI JOE A REAL AMERICAN HERO #200
GODZILLA RULERS OF THE EARTH #10
KRAMPUS #4
ROCKY & BULLWINKLE #1 (OF 4)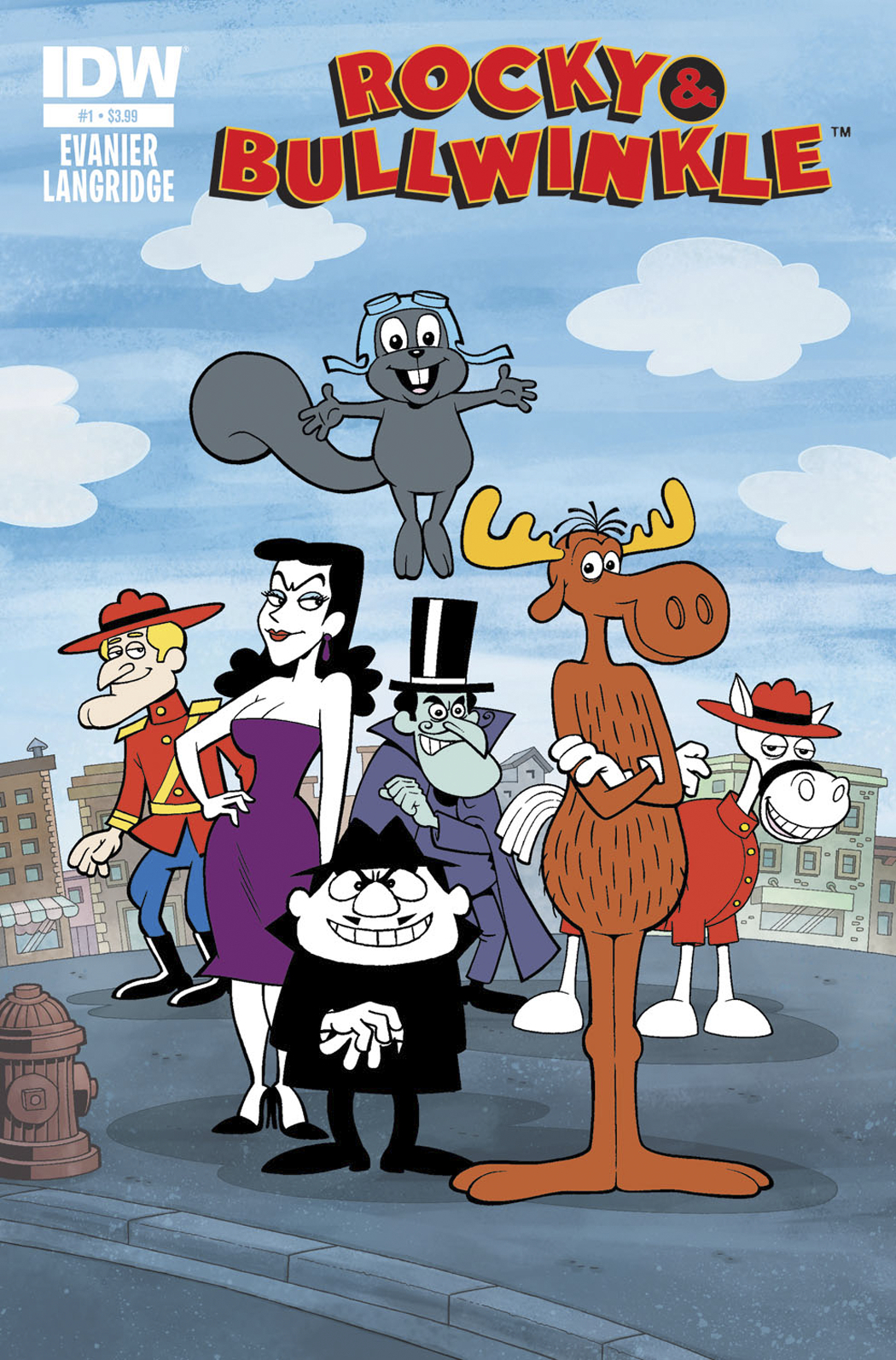 They're finally here! Welcome Bullwinkle the Moose and Rocket J. Squirrel back to comics, in this very special first issue by fan-favorites Mark Evanier and Roger Langridge. Rocky and Bullwinkle must stop the evil Boris and Natasha from duping a wealthy philanthropist in THE PSYCHIC SIDEKICK. And when Dudley Do-Right tries to woo the beautiful Nell, will Snidely Whiplash get away?


STAR SLAMMERS REMASTERED #1
TRANSFORMERS DARK CYBERTRON FINALE #1 PART 12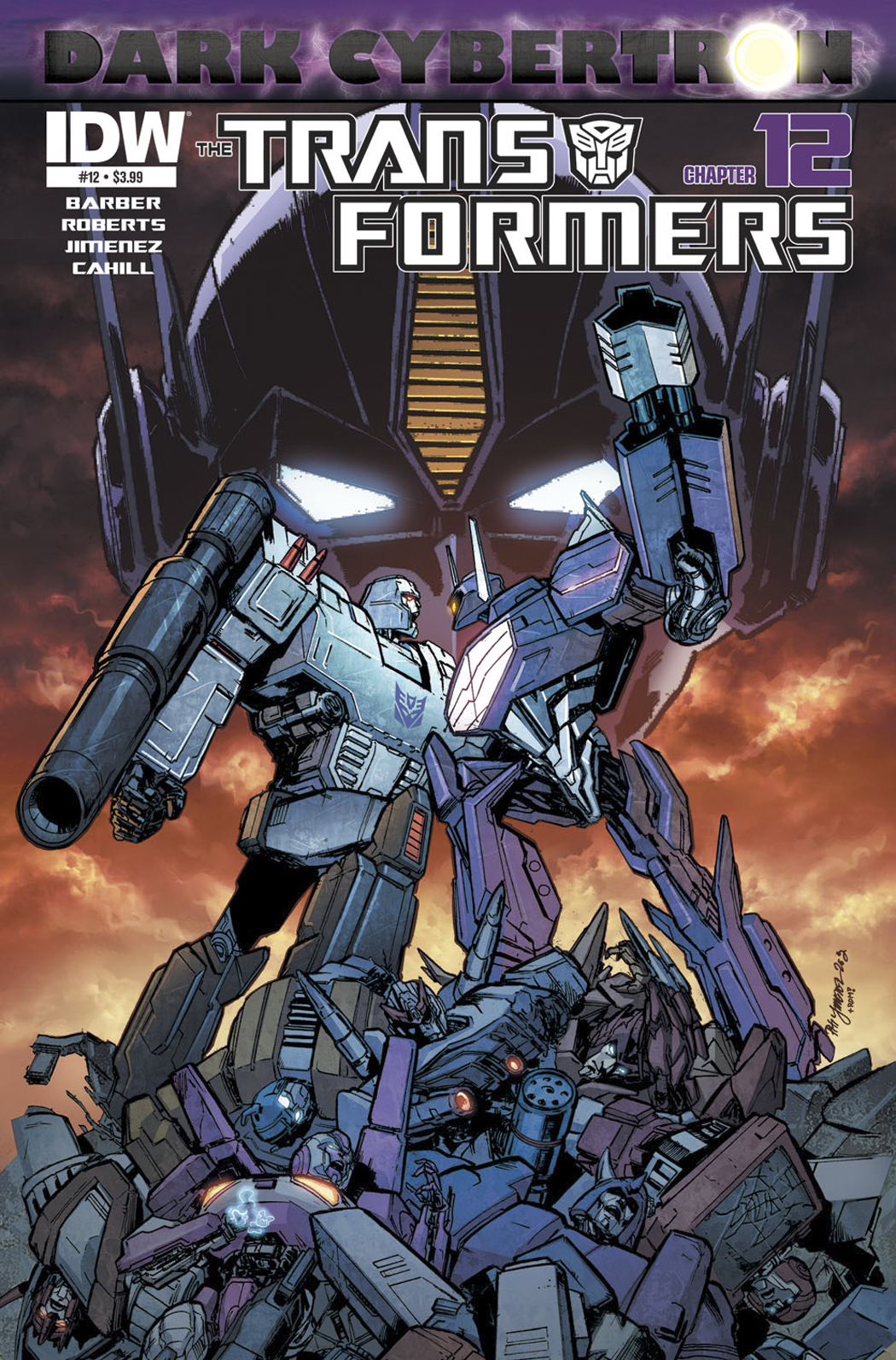 IT GETS EVEN BIGGER! Okay we lied when we were talking about last issue... but this issue is as big as they come. It's all come down to this moment-every scheme, every lie, every moment of heroism, every relationship, every rivalry...
if CYBERTRON falls, so falls the universe!


WRAITH WELCOME TO CHRISTMASLAND #5 (OF 7)
X-FILES CONSPIRACY #2 (OF 2)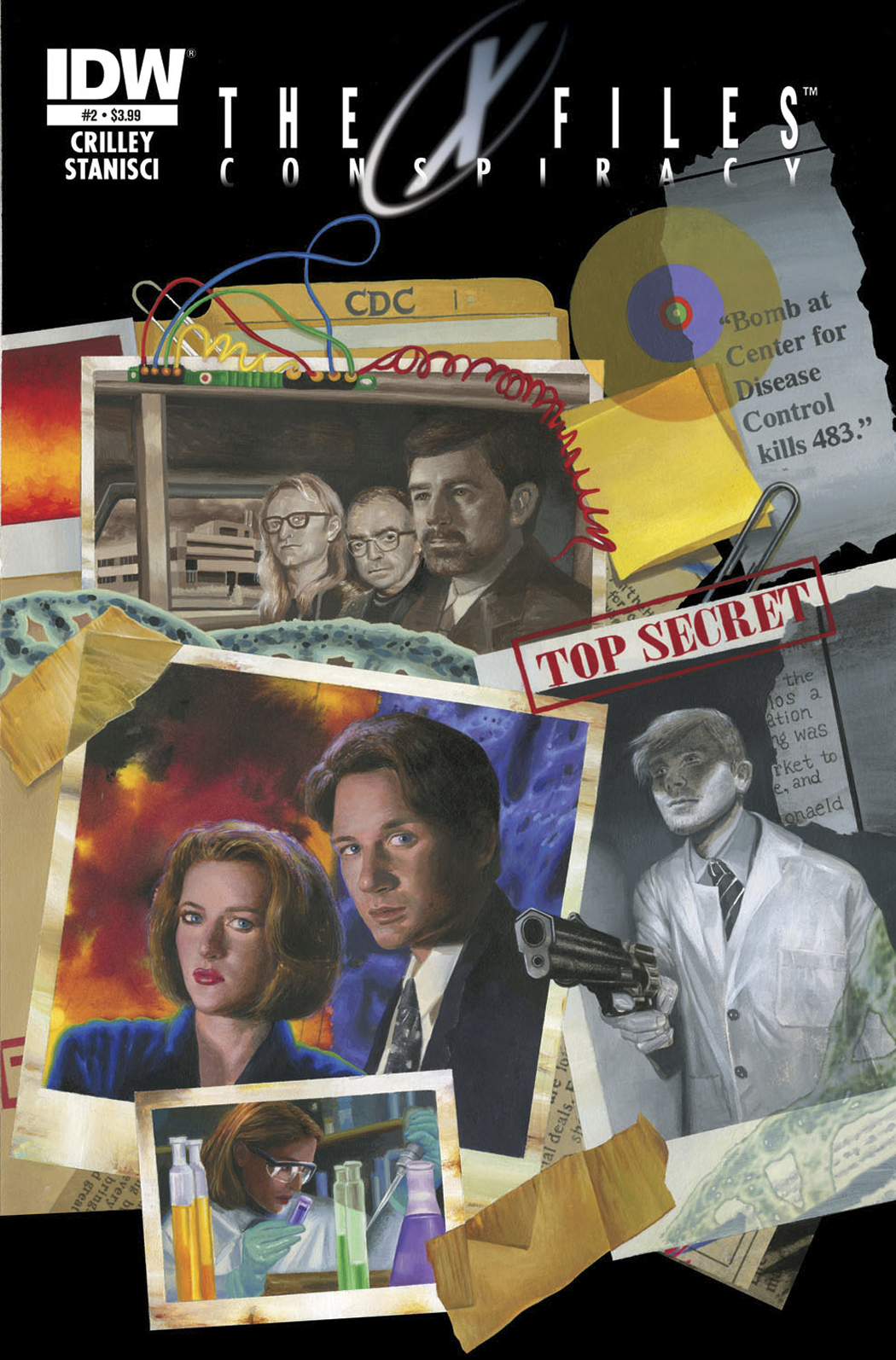 The event of the year concludes here! The Lone Gunmen have finished investigating several urban legends-a group of ghost-hunters, mutant turtles that live in the sewers, shape-changing alien robots, and a vengeful spirit from beyond the grave-after receiving Internet files from future that foretell a plague that wipes out most of humanity. Now it's a race against the clock as the Gunmen, with Agents Mulder and Scully, attempt to save the world!
IMAGE
ALEX + ADA #5
BOUNCE #11
DEAD BODY ROAD #4 (OF 6)
DEADLY CLASS #3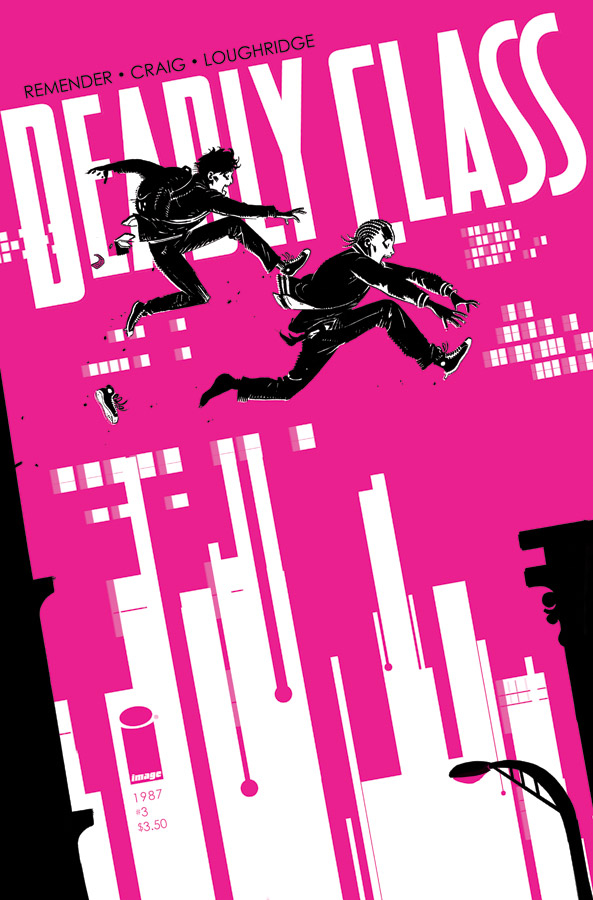 Tasked with their first assassination mission, Marcus and Willie roam the sad and lonely streets of San Francisco in the dead of night, stalked by a shadow from Marcus's mysterious past.
FATALE #21
MANHATTAN PROJECTS #19
ONE HIT WONDER #2 (OF 5)
PROTECTORS INC #5
REAL HEROES #1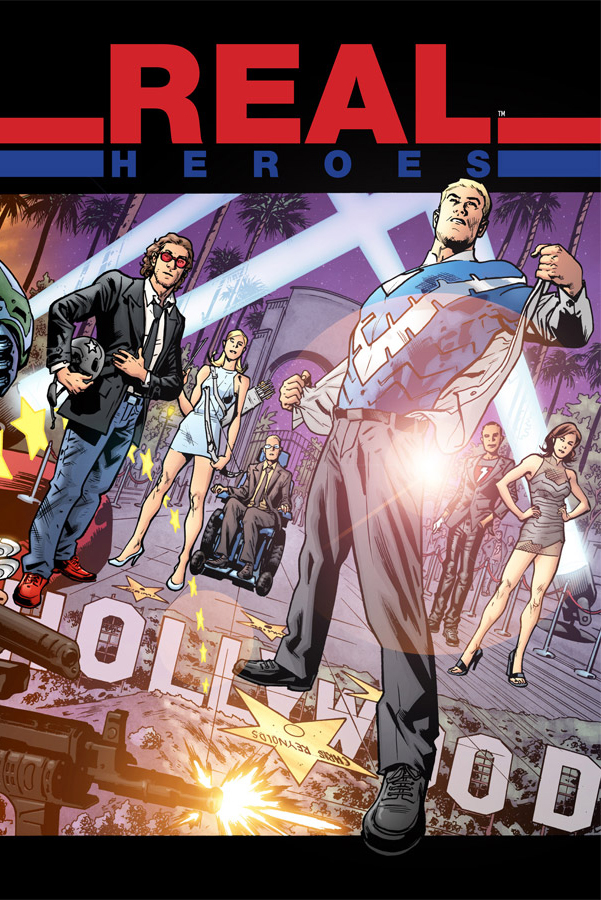 They are the six most famous actors in the world and together they play The Olympians, the biggest superhero movie franchise in history. Would you ask them to save the world? They may be our only hope...


REVENGE #2
SATELLITE SAM #7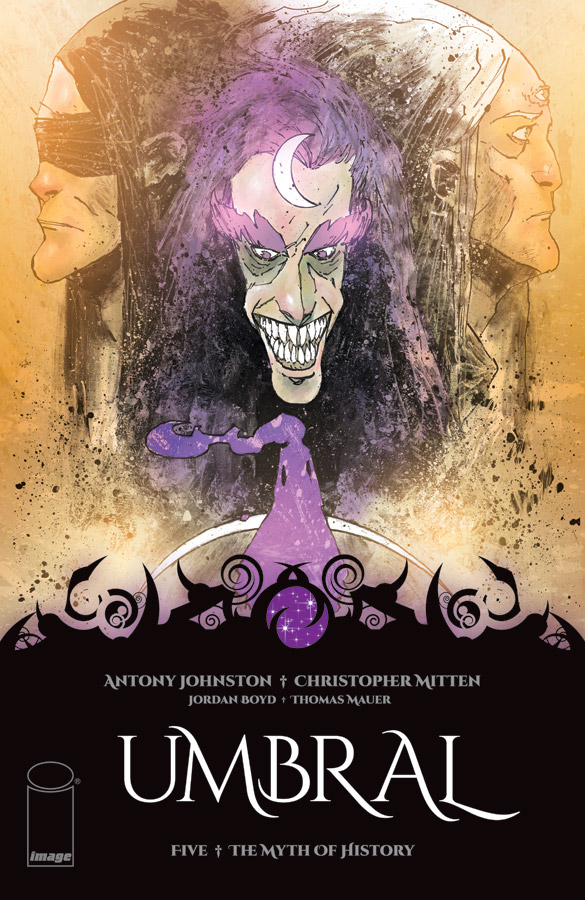 "THE MYTH OF HISTORY"
Did you really think we could get through five issues without doing a bit of "now harken ye to these olde legends"? Then you haven't been paying attention. There are clues in here! Important ones! And gods fighting with swords, too, if you like that sort of thing. Some do. WALKING DEAD #124

INDIE
ASH & THE ARMY OF DARKNESS ANNUAL 2014
BRAVEST WARRIORS #18
BUNKER #2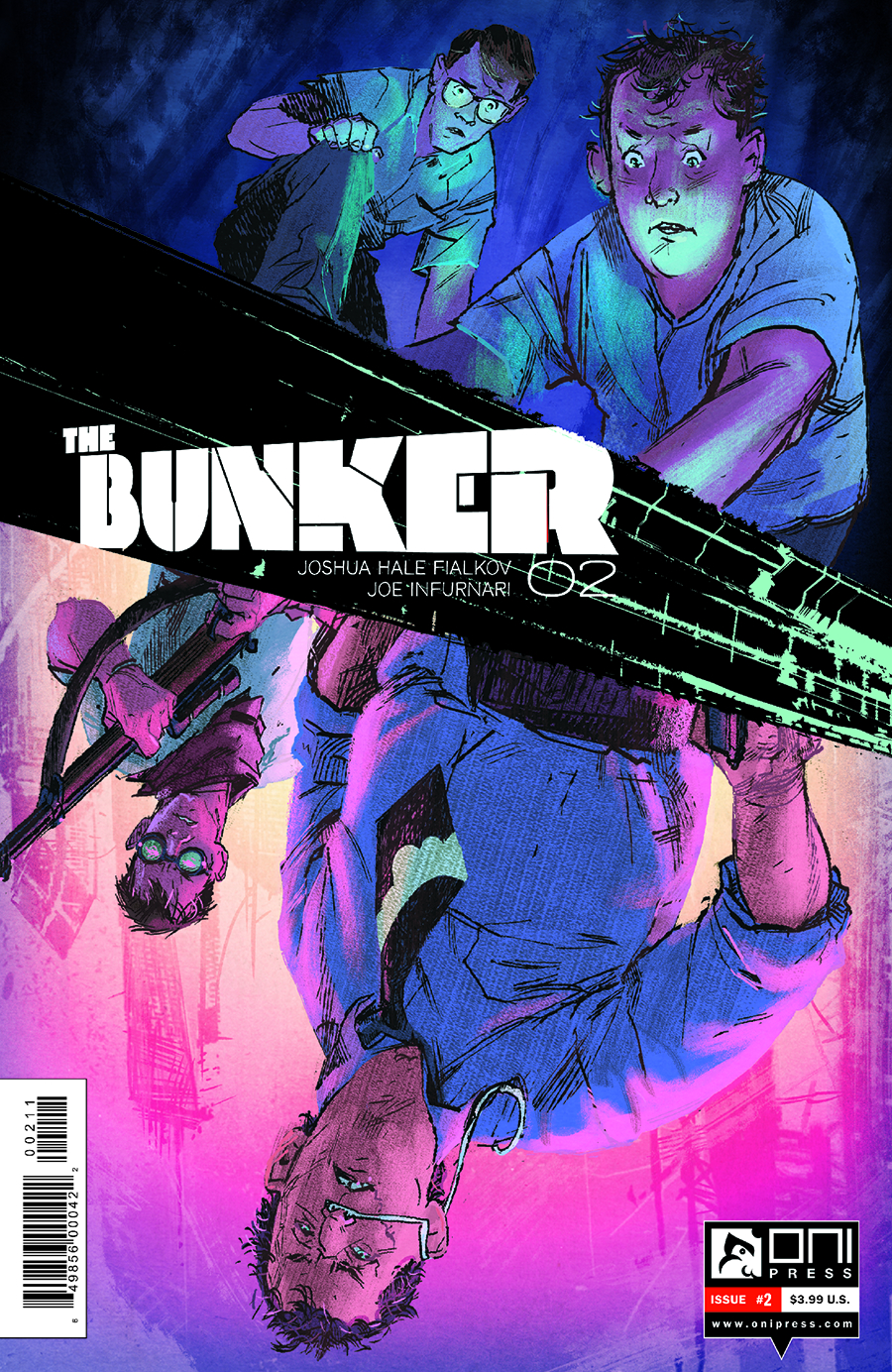 Each of the friends must decide their fates, as they're faced with the first day of the rest of their lives. By the end, lines are drawn between the Believers and the Skeptics, while another shadowy figure from the future is watching them to make sure they all decide 'correctly.'


CROSSED BADLANDS #50
DEJAH THORIS & GREEN MEN OF MARS #12 (OF 12)
DOC SAVAGE #4
ETERNAL WARRIOR #7
GAME OF THRONES #19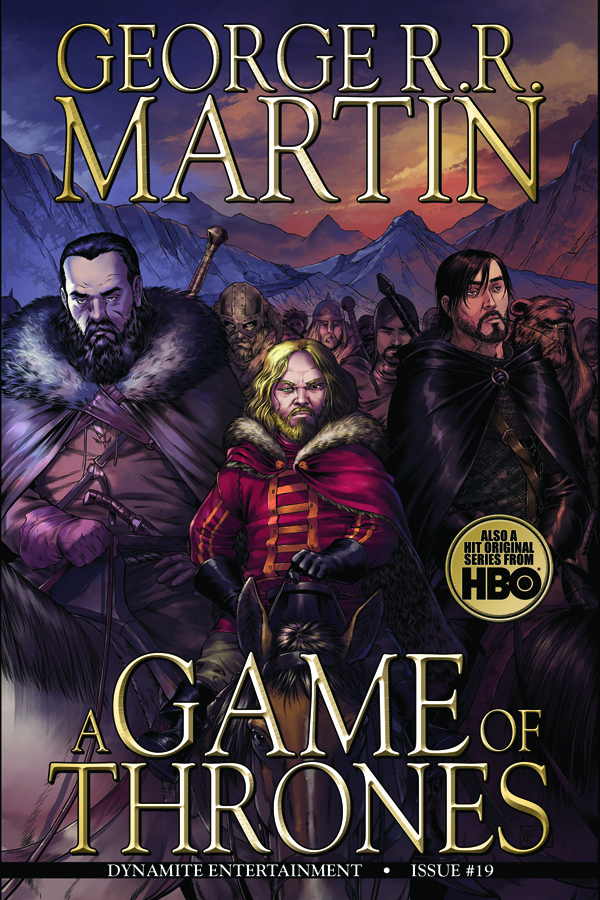 The critically acclaimed adaptation of George R.R. Martin's sweeping epic! Tyrion, under escort by a savage clan of warriors (and in a precarious position of being both their leader and their hostage) reunites with his father. Soon after, Tywin vows to uphold Tyrion's promises to the clans . . . provided they fight for him against the army of Robb Stark!

LEGENDS OF RED SONJA #5 (OF 5)
MIDAS FLESH #4 (OF 8)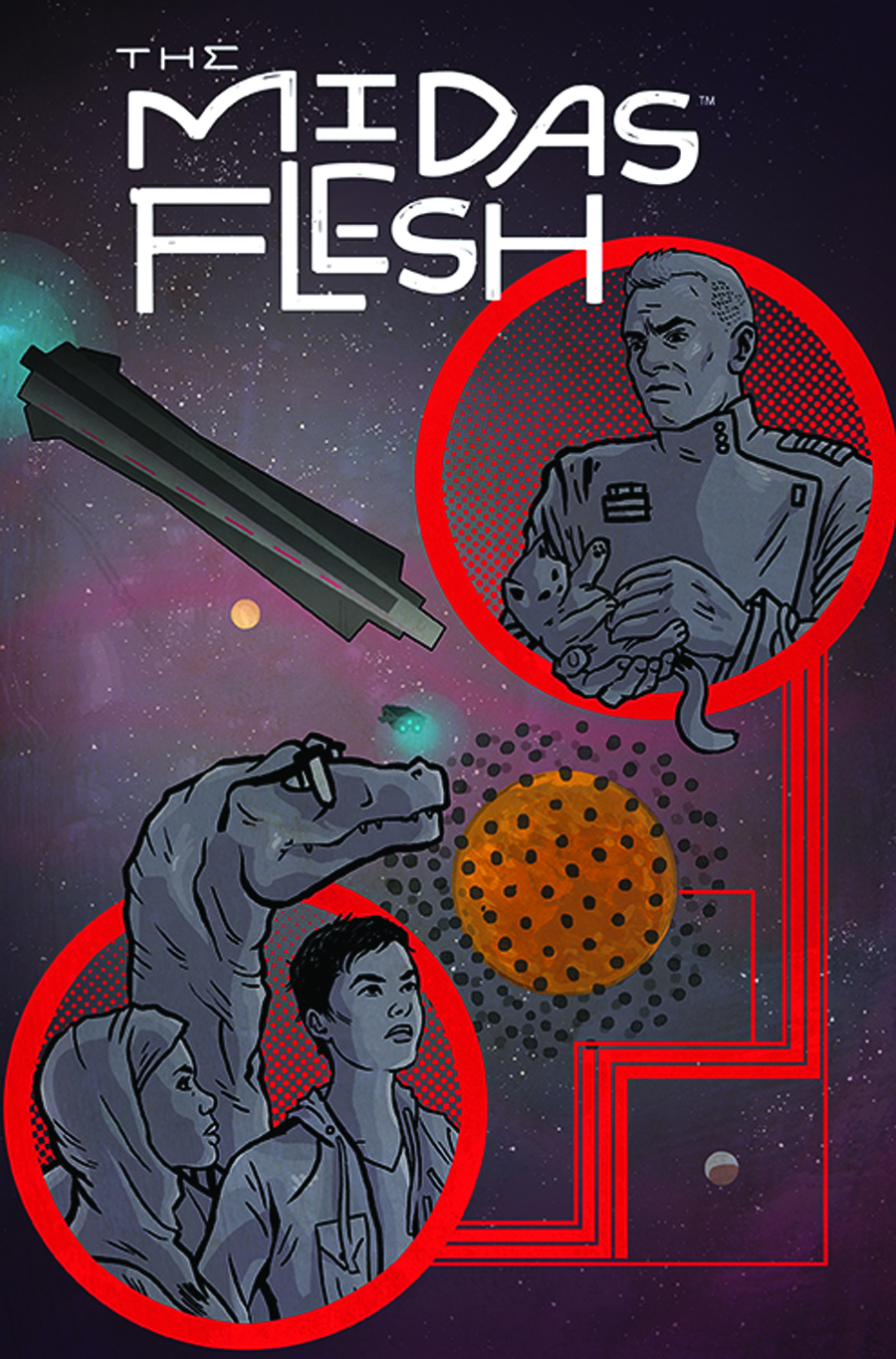 Oh, no! The Federation is here to take away the secret weapon that our crew has
worked so hard to acquire. But can they get a hold of it without someone suffering
the fate of The Midas Touch?!
RACHEL RISING #24
TAROT WITCH OF THE BLACK ROSE #85
UBER SPECIAL #1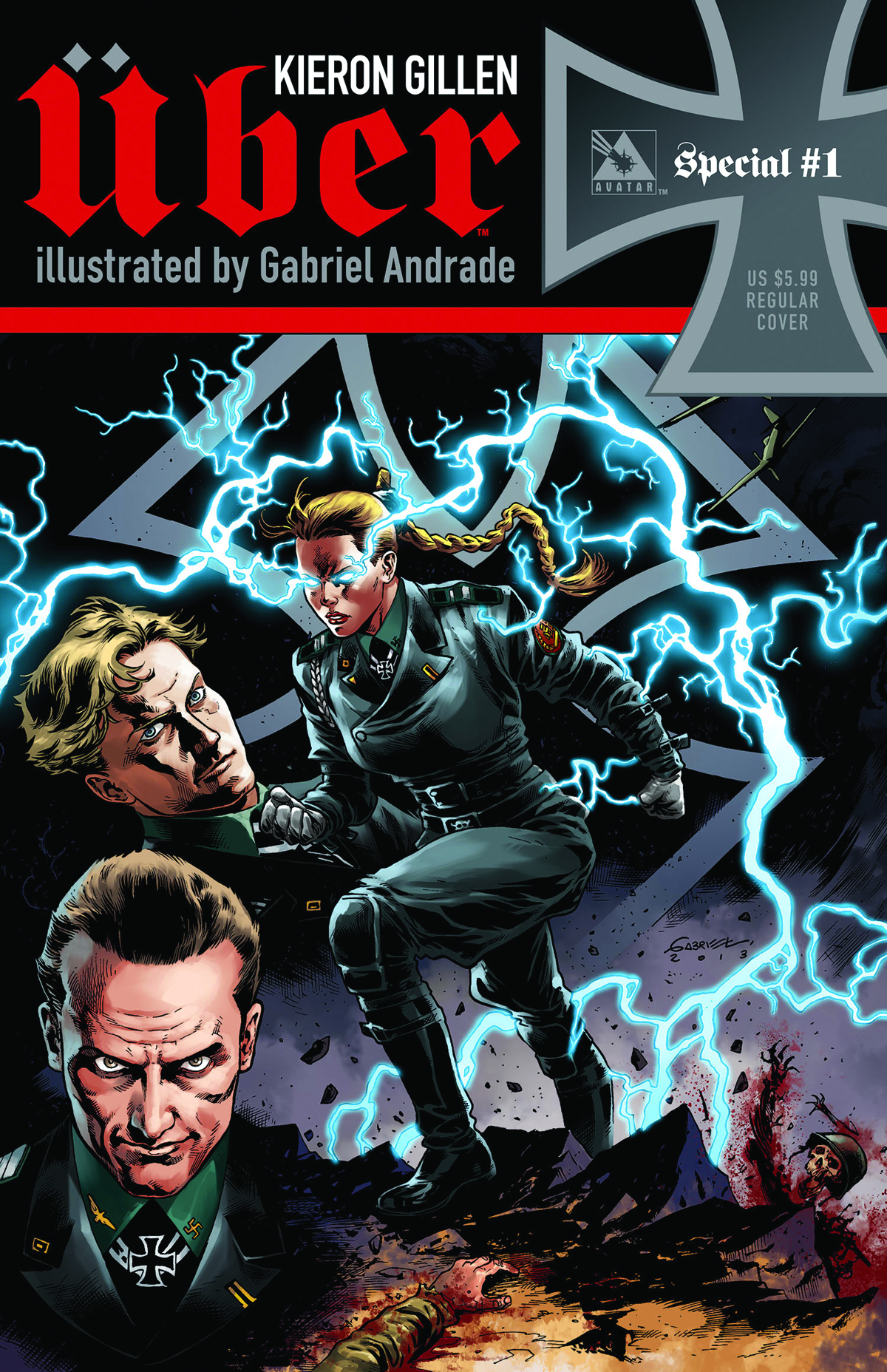 KIERON GILLEN digs deep into the origins of Uber with this all-new super-size Special! For the first time ever, he is unveiling the origin and first missions of Sieglinde and the German Battleships illustrated by GABRIEL ANDRADE! The German war machine has been developing the most powerful weapons ever fashioned. Their Battleship class Ubers are like living atom bombs annihilating every obstacle in their paths. But they were once humans, and it takes more than power to make a monster, so what could have forged such cold, murderous beasts?
MARVEL
A PLUS X #18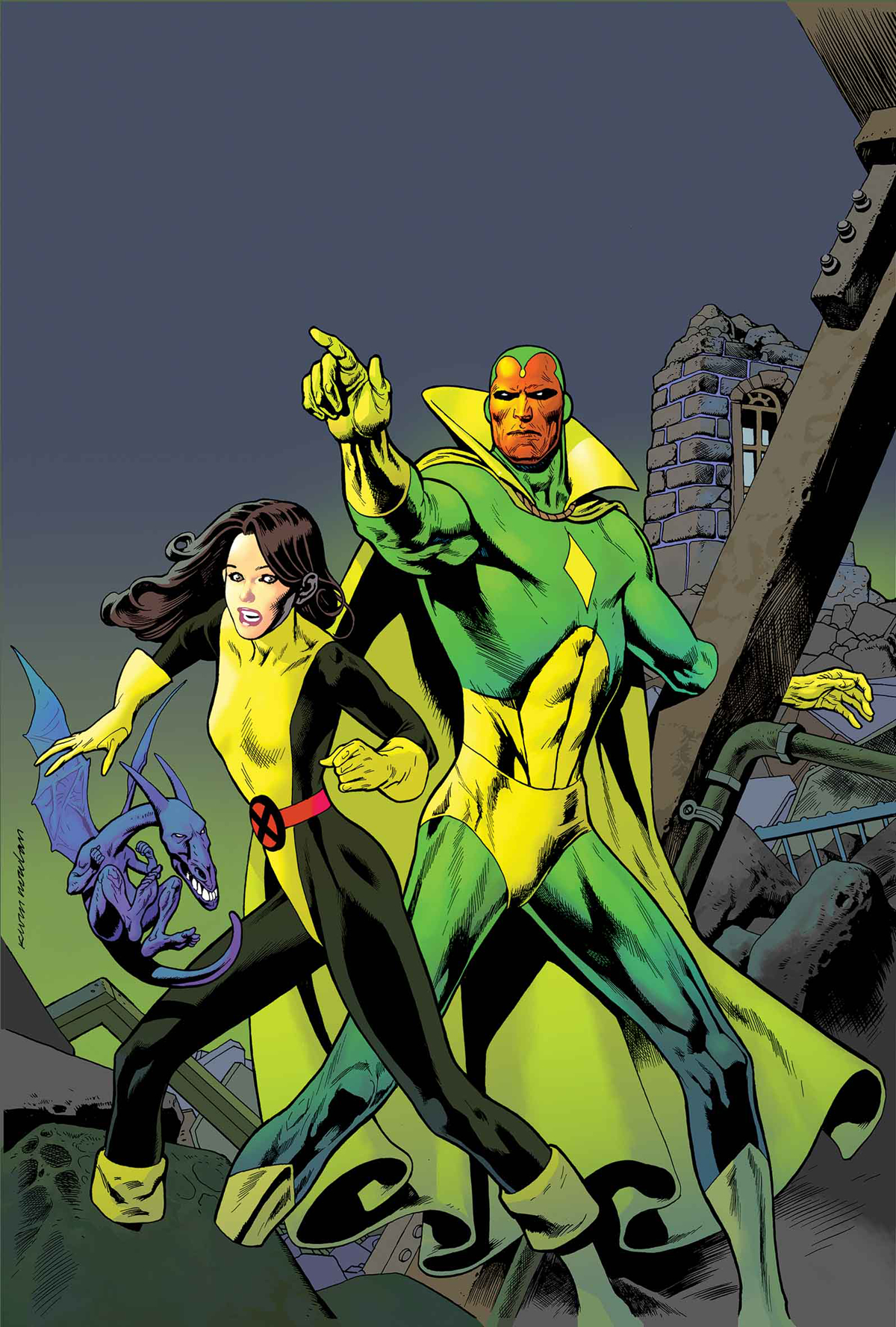 A+X GOES OUT IN STYLE
Superstar BRIAN MICHAEL BENDIS and comics legend KEVIN NOWLAN tell a scintillating tale of KITTY PRYDE + VISION! Gerry Duggan (DEADPOOL) and David Yardin (X-FACTOR) finish their rip-roaring CAPTAIN AMERICA+CYCLOPS story!
ALL NEW GHOST RIDER #1 ANMN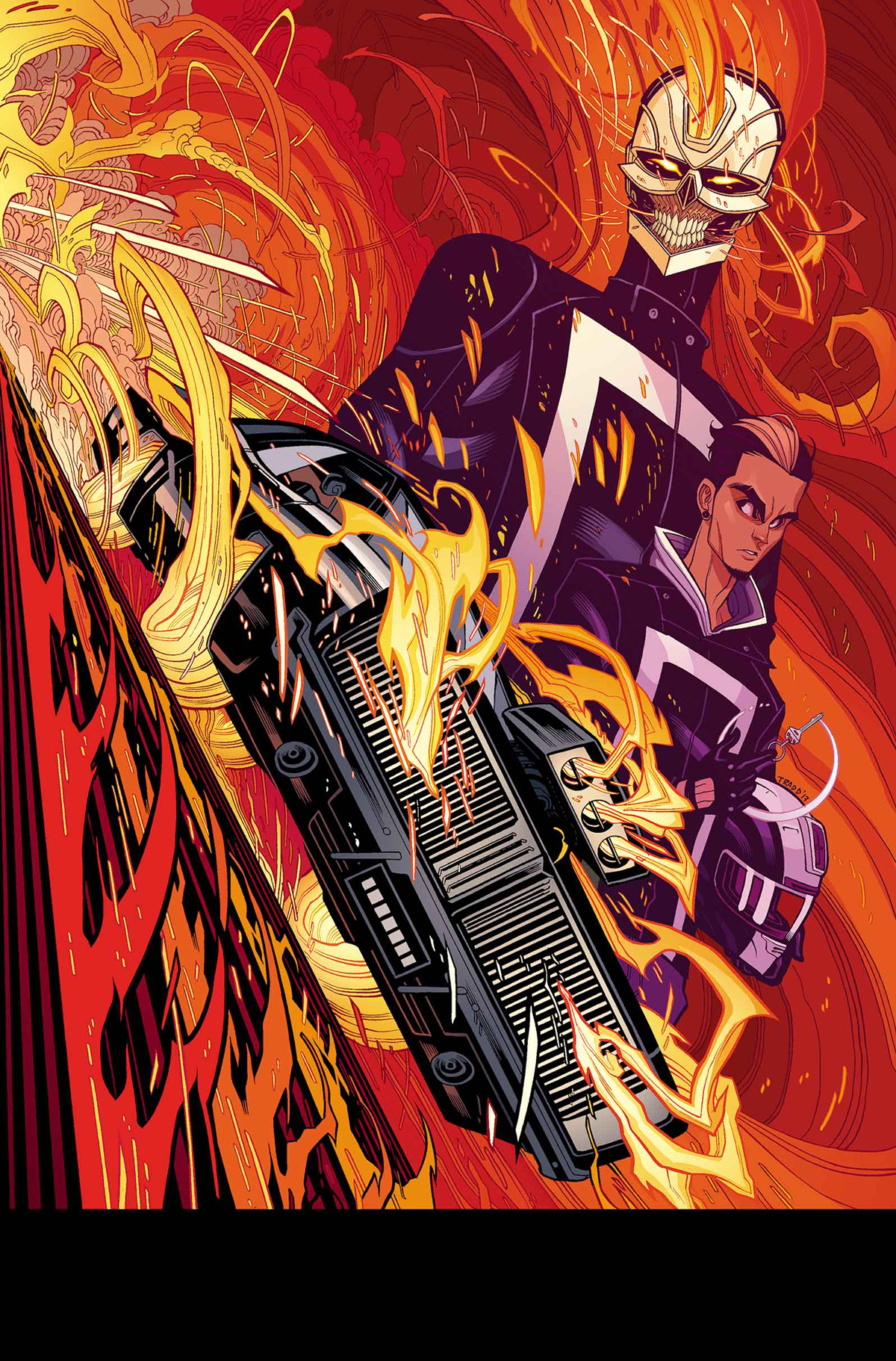 "ENGINES OF VENGEANCE" PART 1
A street race leads a young man on the FAST and FURIOUS road of destiny. Amid an East Los Angeles neighbourhood running wild with gang violence and drug trafficking, a war brews in the criminal underworld! With four on the floor, Marvel's newest GHOST RIDER puts vengeance in overdrive!
ALL NEW X-FACTOR #5
AMAZING X-MEN #5
AVENGERS #27
AVENGERS ASSEMBLE #25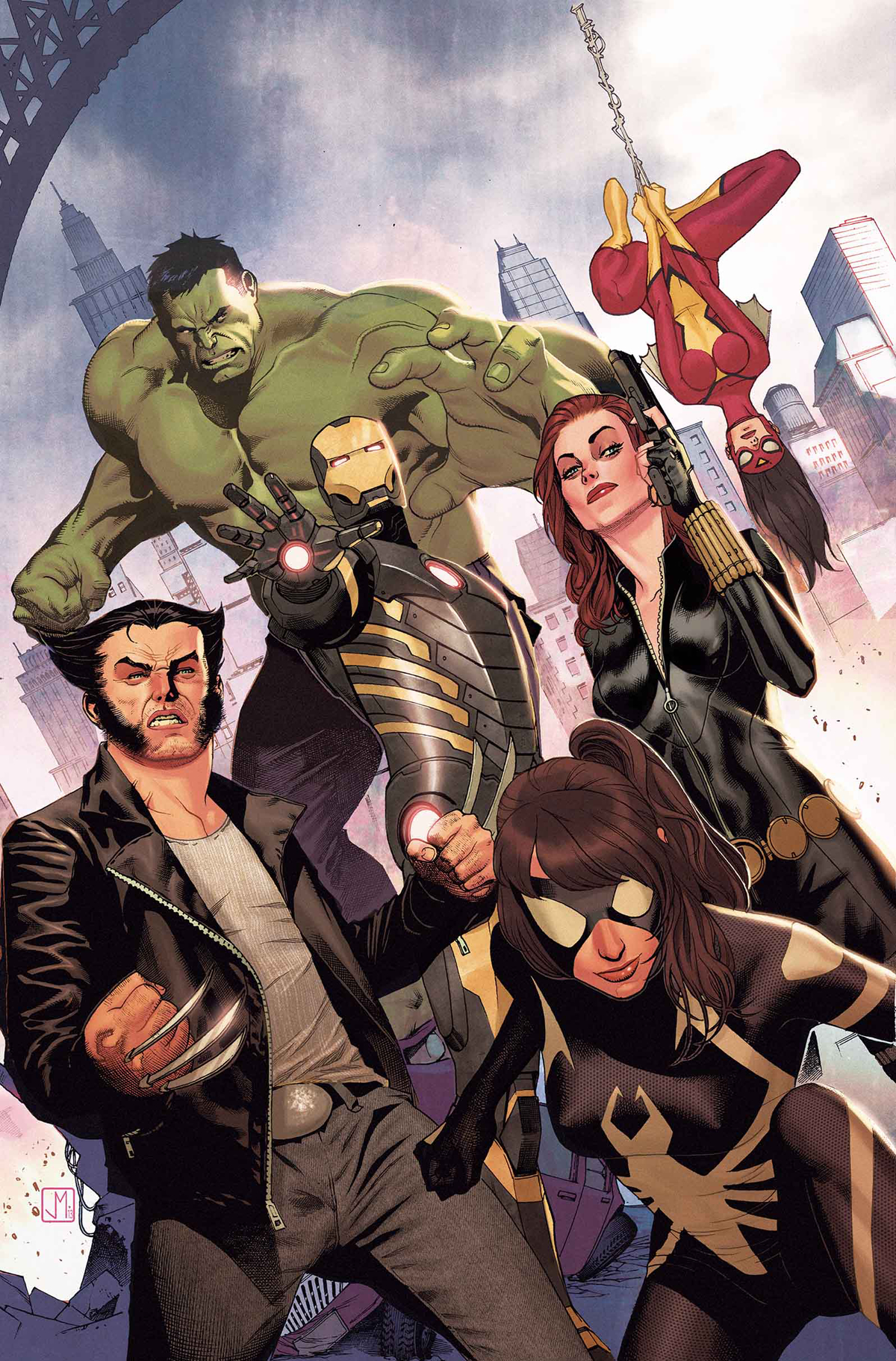 Say goodbye to AVENGERS ASSEMBLE with Warren Ellis and Kelly Sue!
The demented Dr. June Covington has taken on A.I.M., and is winning. The Avengers are caught in the middle of this Mad Science War! But now, this situation is more important - because there's a second Terrigen cocoon in New York, ticking like a time bomb, about to go off, Covington wants it and A.I.M. has it. SPIDER-GIRL, who has been mentored by the Avengers in her search for her teacher, abducted by Covington for Nefarious Genetic Purposes, now leads the charge, as the Avengers Assemble to end this conflict before the Terrigen cocoon explodes and New York is doooooomed.
BRILLIANT #5 (MR)
CAPTAIN AMERICA HOMECOMING #1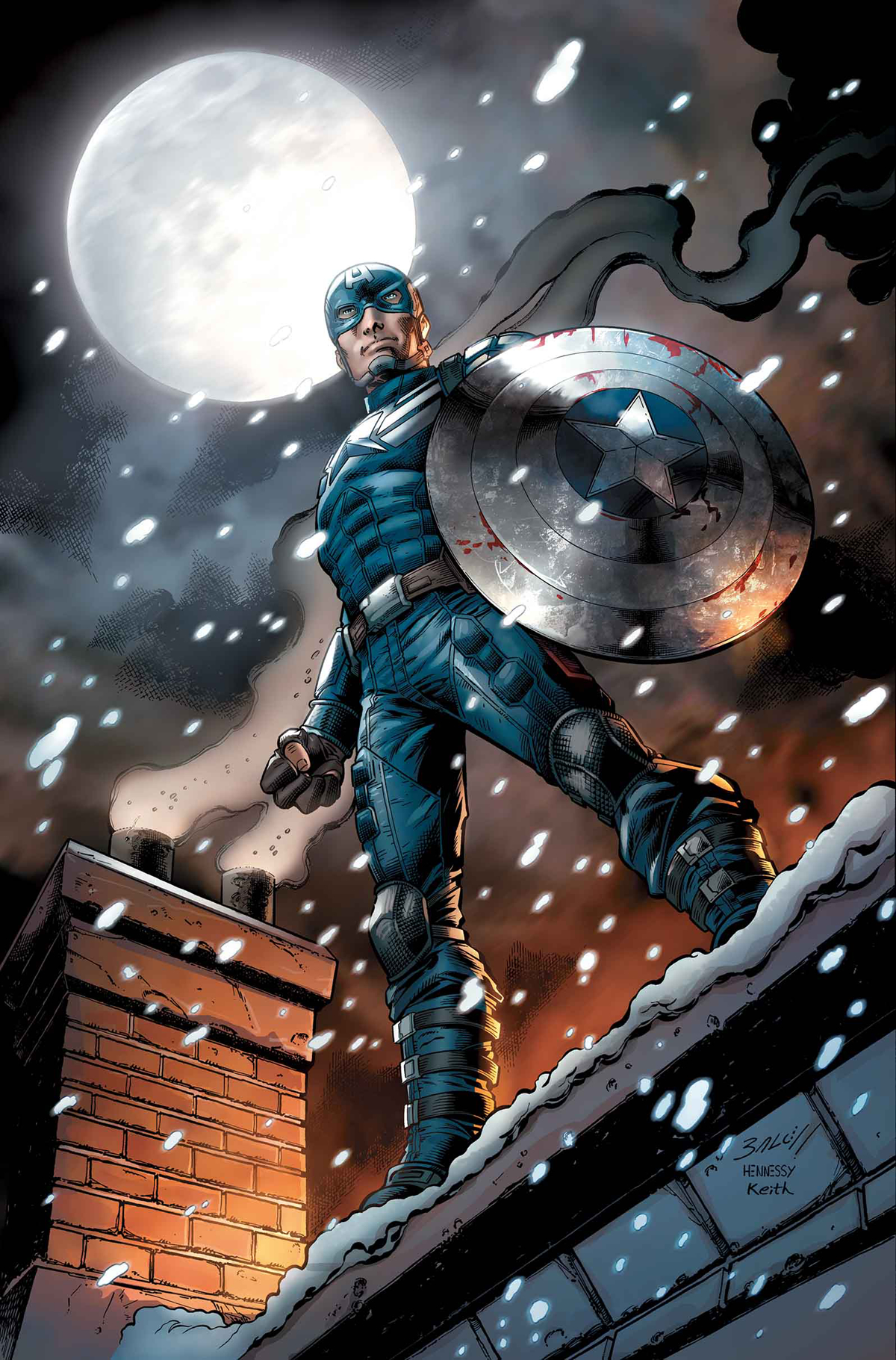 Captain America and the Black Widow leap into action in an all-new, cinematic-set adventure! What brings Steve Rogers back to tour his old Brooklyn neighborhood? Hint: It's not just the milk shakes! Plus: Reprinting the first appearance of Cap's #1 wingman,
the high-flying Falcon!


DEADPOOL #26 ANMN
GEORGE ROMEROS EMPIRE OF DEAD ACT ONE #3 (OF 5)
GUARDIANS OF GALAXY #13 ANMN
The conclusion of THE TRIAL OF JEAN GREY leaves two teams devastated!
HAWKEYE #18
INDESTRUCTIBLE HULK #20
IRON PATRIOT #1 ANMN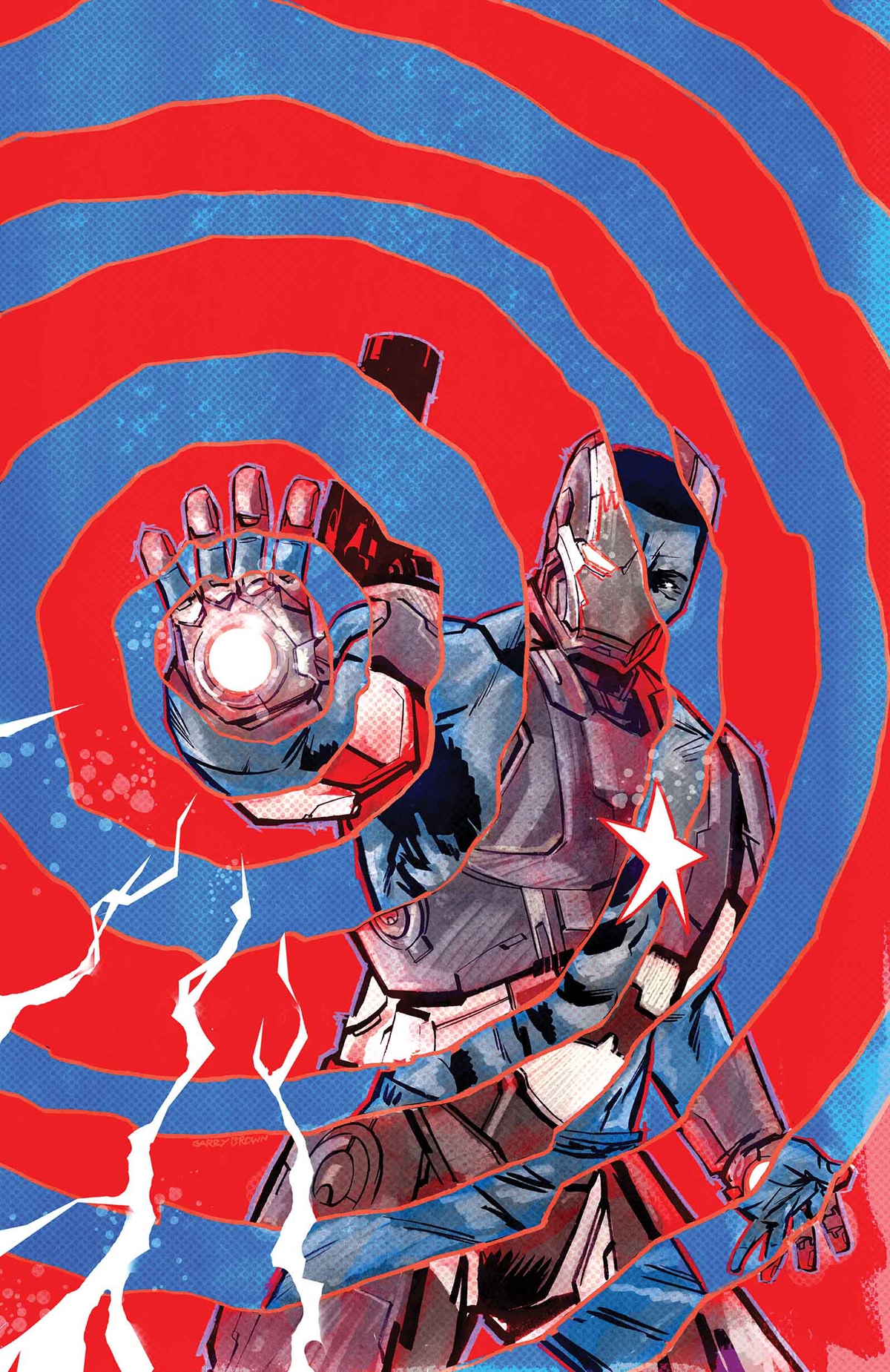 "UNBREAKABLE" PART 1
Jim Rhodes has quit the SECRET AVENGERS! As the IRON PATRIOT, he's bringing his fight against the bad guys to the home front. But a new villain emerges with a brutal plan that could turn Iron Patriot into America's most wanted!
MARVEL KNIGHTS X-MEN #5 (OF 5)
MARVEL UNIVERSE ULTIMATE SPIDER-MAN #24 SYU
MIRACLEMAN #4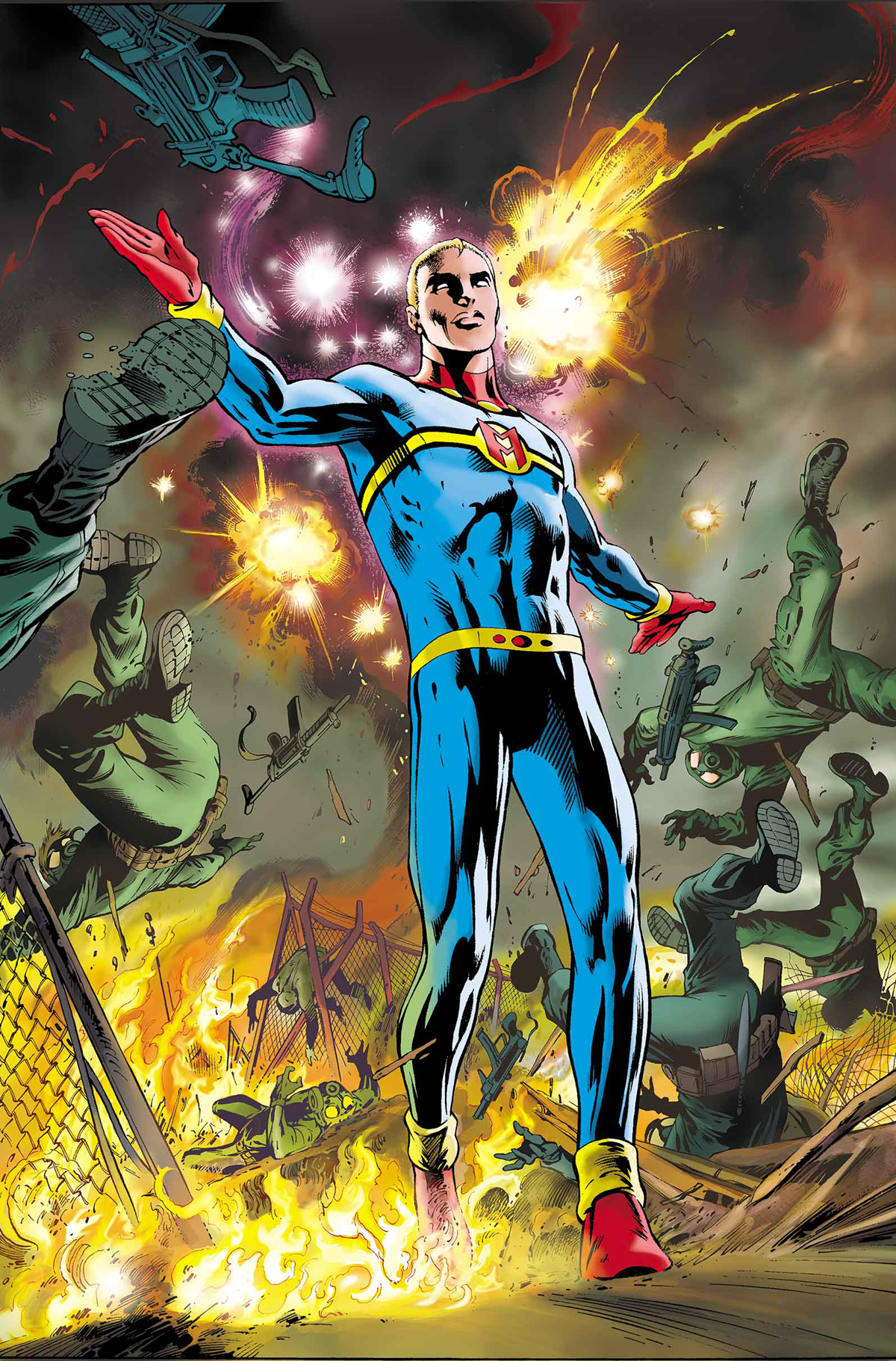 Origins and revelations bring the first chapter in the MIRACLEMAN saga to its shocking conclusion! An unexpected ally leads Miracleman to Project Zarathustra, the site of the secret British operation that gave birth to the Miracleman Family.
After last issue's battle, the Warpsmiths regroup to mourn their dead in "Ghostdance."
Includes material originally presented in WARRIOR #9-11 and A1 #1, plus bonus material.
NEW AVENGERS #16.NOW ANMN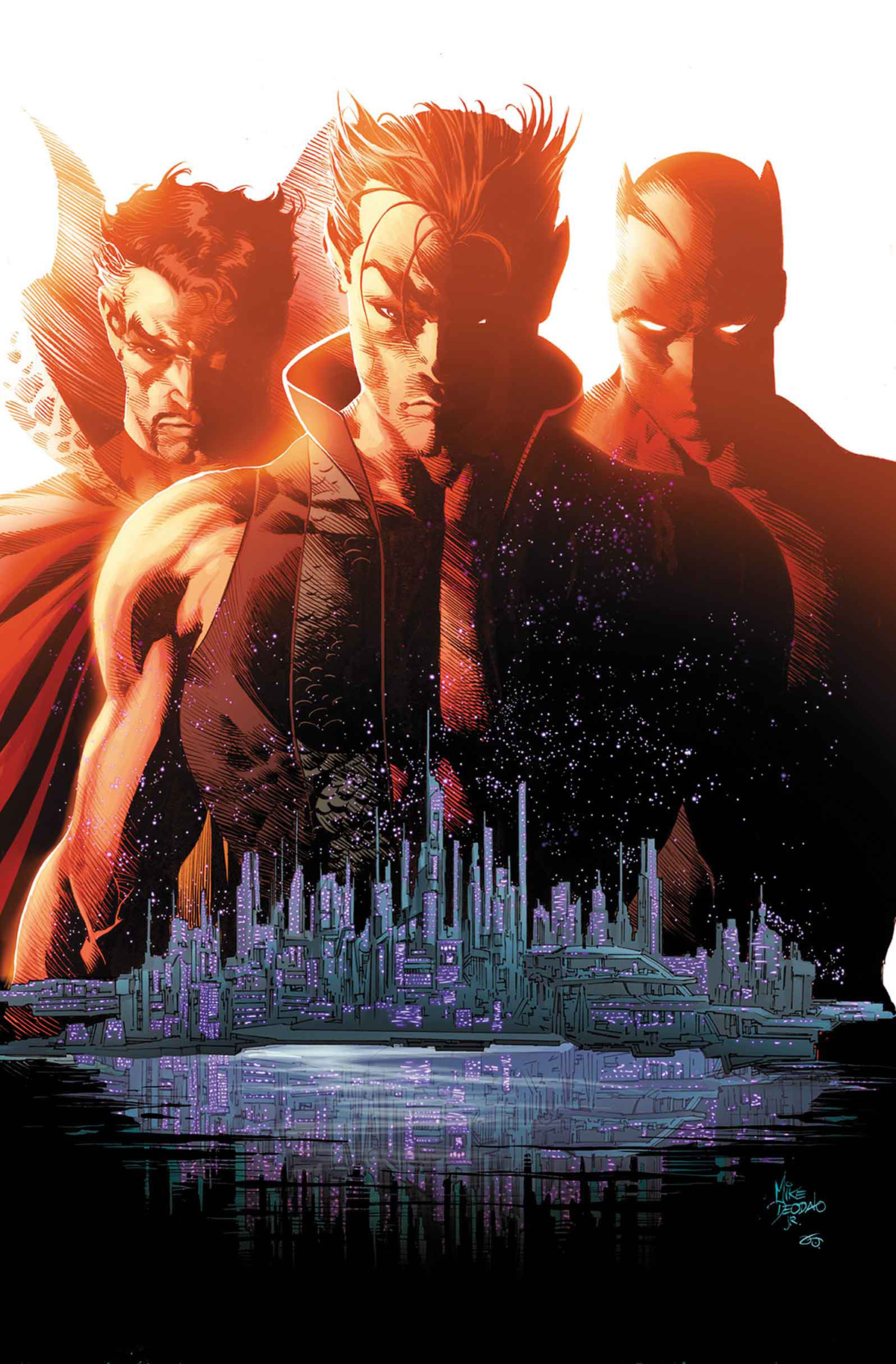 "THE NIGHT BEFORE THE WORLD ENDED"
No more bloodshed. To save their nations, the proud Black Panther and the arrogant Namor have sued for peace. As members of the Illuminati, the secret organization made up of the Marvel Universe's most powerful heroes, they must work together to stop the extinction of the entire universe! But are their amends too little too late? There's
no turning back for the Illuminati after this issue - and they'll pay the price for their sins.
ORIGIN II #4 (OF 5)
REVOLUTIONARY WAR OMEGA #1
SAVAGE WOLVERINE #16 ANMN
SILVER SURFER #1 ANMN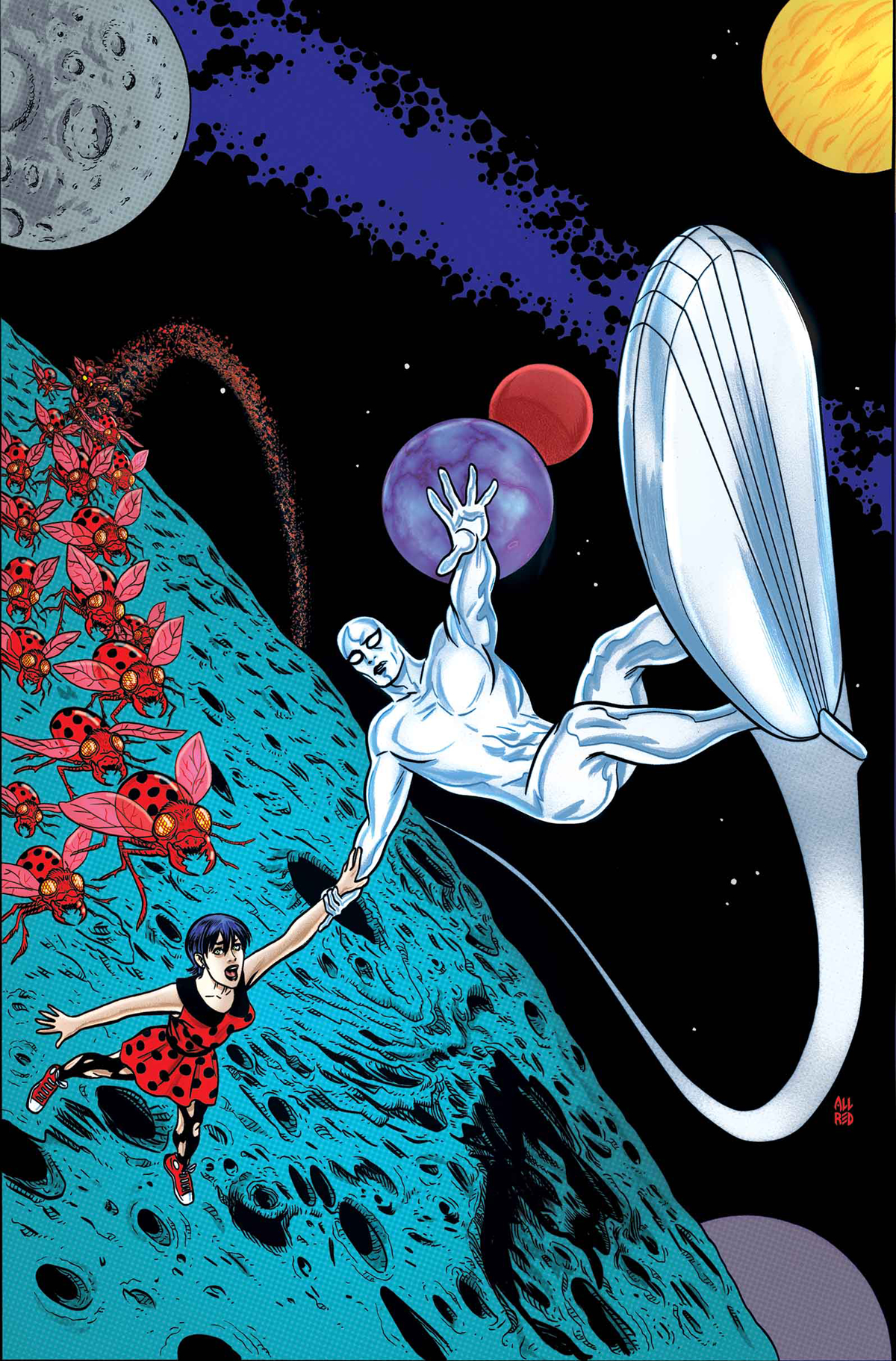 "NEW DAWN"
The universe is big. Bigger than you could ever imagine. And the SILVER SURFER, the lone sentinel of the skyways, is about to discover that the best way to see it... is with someone else. Meet the Earth Girl who's challenged the Surfer to go beyond the boundaries of the known Marvel U- into the strange, the new, and the utterly fantastic!
Anywhere and Everywhere...
SUPERIOR SPIDER-MAN #30 ANMN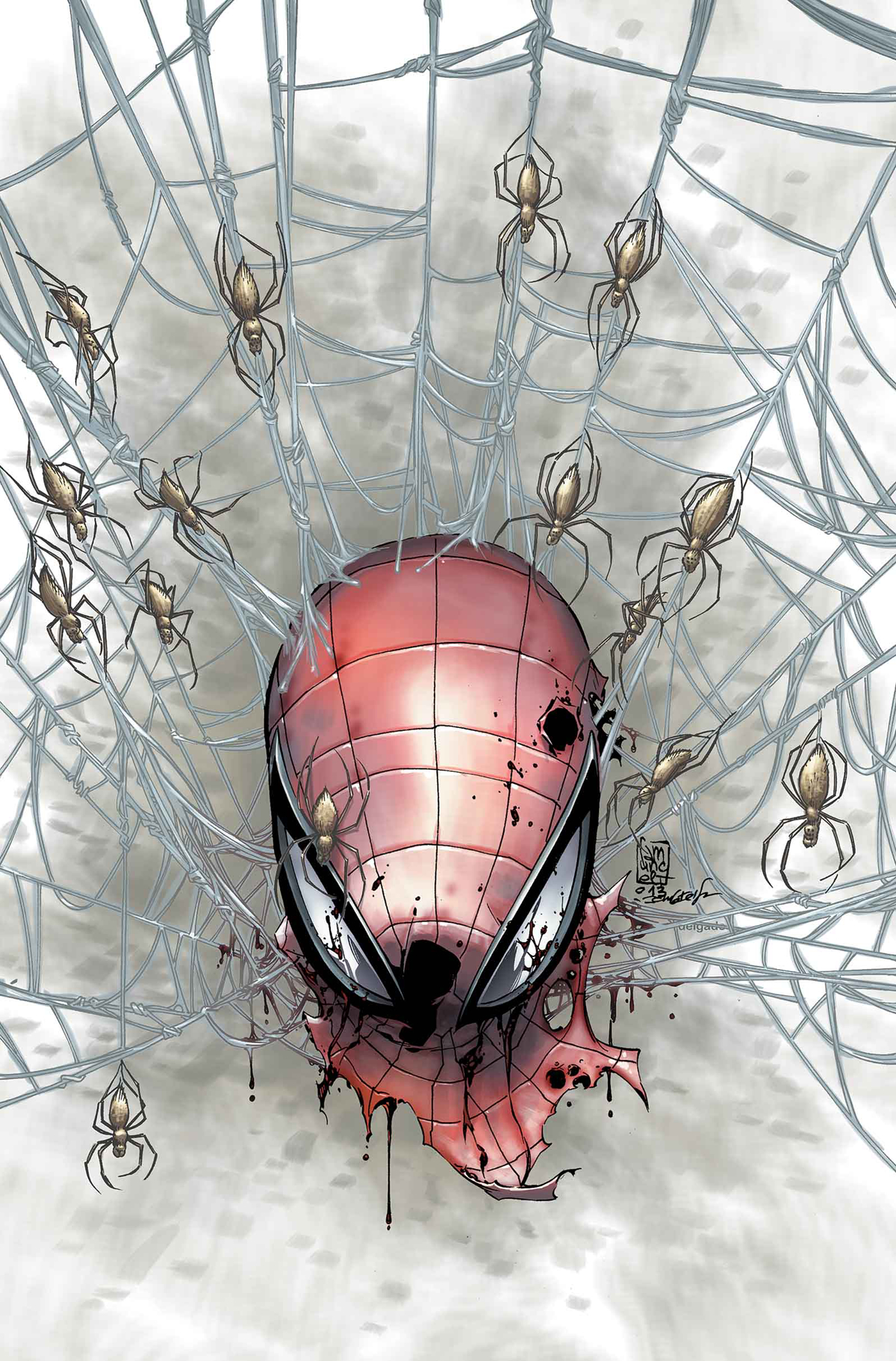 "Goblin Nation" - Part 4 of 5
Since the start of DYING WISH, it has ALL been building to this.
One of the most important moments of the ENTIRE Superior Spider-Man Saga!
Once this happens, it CANNOT be undone!
DO NOT MISS THIS ISSUE!
SUPERIOR SPIDER-MAN TEAM UP #11
SURVIVE #1
Galactus, the Devourer of Worlds descended upon the Ultimate Universe with an insatiable hunger. Though he was defeated by the bravery of a small band of heroes - the cost was devastatingly high. New York City lays a smoldering ruin, and not everyone made it back alive. Many of the Ultimates are dead - and the remaining heroes are all beaten, broken, and emotionally drained. Witness the birth of a new team of Ultimates! Who survived the fury of Galactus? Who didn't make it out alive? What will become of S.H.I.E.L.D?
The future of the Ultimate Universe is happening now!


UNCANNY AVENGERS #18.NOW ANMN