New in store this week: Mike Mignola illustrates the acclaimed HELLBOY IN HELL, new collections for IRON MAN, AQUAMAN, SHE-HULK and THE AMAZING SPIDER-MAN, Volume 1 of supernatural horror COFFIN HILL, Avengers-scribe Jonathan Hickman's GOD IS DEAD Vol 1, and discover the monsters that lurk in the wilderness of the American West in MANIFEST DESTINY Vol 1. What are you looking forward to reading this week?
AGE OF ULTRON COMPANION TP As Ultron's onslaught continues across the planet, Black Widow pays a high price in San Francisco and Captain Marvel joins Captain Britain in a fight to save London! The Fantastic Four return from a jaunt across time and space in a futile bid to save their homeworld! Otto Octavius, the Superior Spider-Man, believes it will be simple to vanquish an A.I. threat...but his vanity will prove his undoing! And in Los Angeles, Ultron's "son" - the android Runaway Victor Mancha - battles to prove he's nothing like his "father." Ultron's attack also batters the Fearless Defenders, Uncanny Avengers, Wolverine and more. And in the aftermath, witness a dramatic change for founding Avenger Hank Pym! Collecting AVENGERS ASSEMBLE #14AU-15AU, FANTASTIC FOUR (2013) #5AU, FEARLESS DEFENDERS #4AU, SUPERIOR SPIDER-MAN #6AU, ULTRON #1AU, UNCANNY AVENGERS #8AU, WOLVERINE & THE X-MEN #27AU and AGE OF ULTRON #10AI.
AMAZING SPIDER-MAN TP PETER PARKER ONE AND ONLY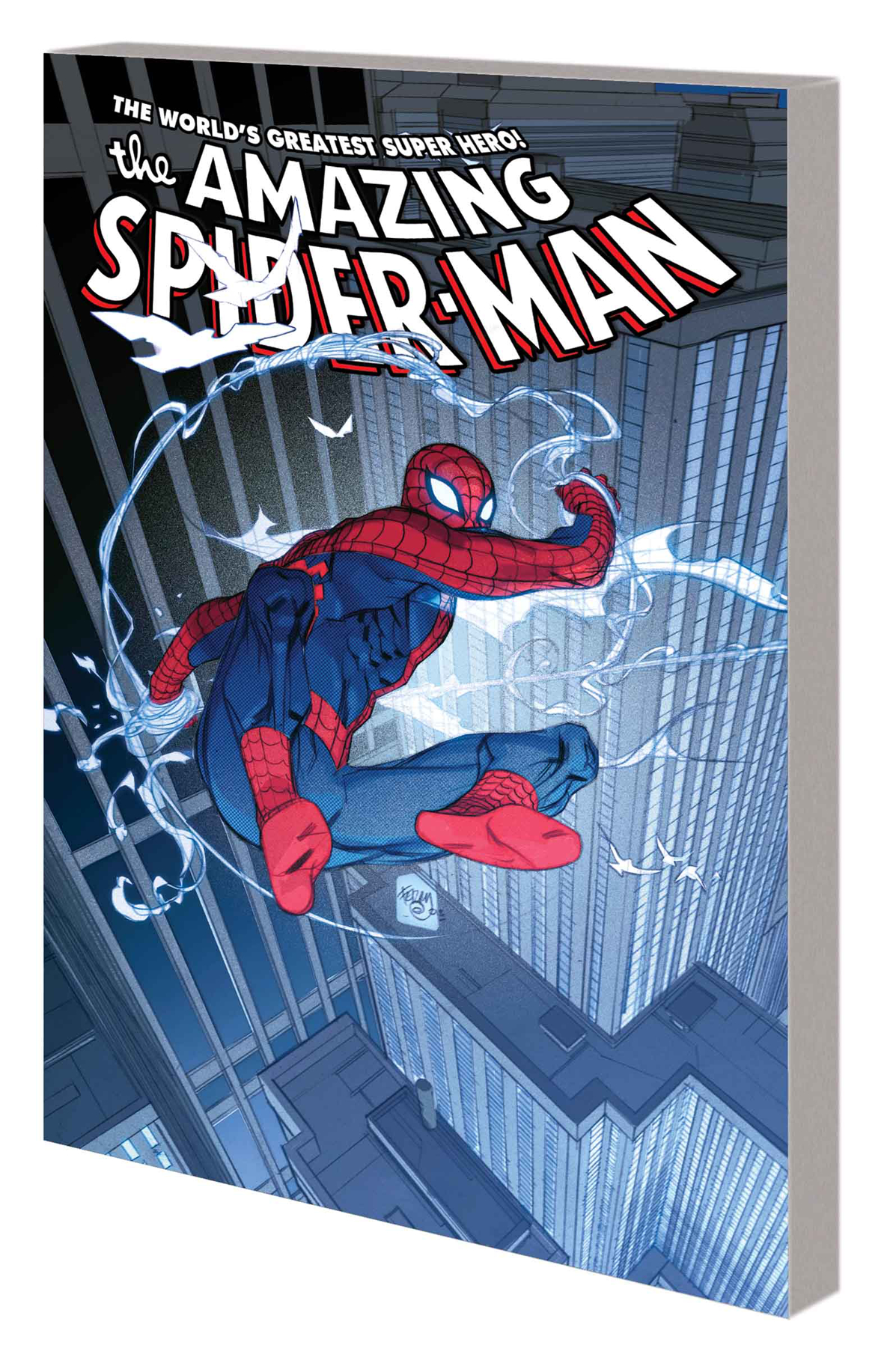 It's a celebration of the world's greatest super hero as some of Marvel's most talented creators spin tales of the original Spider-Man: Peter Parker!
With a blizzard crippling New York City, Spider-Man must protect the city - but Aunt May's life is in danger! What is the Black Lodge? And how has Spider-Man been trapped there, surrounded by his deadliest foes? Spider-Man teams up with his old flame the Black Cat to bust an international art thievery ring! A young boy learns he can't rely on super heroes like Spider-Man to stand up against bullies! Spidey and the Human Torch must stop an apocalyptic future by fighting...the Fantastic Four?! It's a touching tale as a young child risks his life to save Spider-Man's! Collecting AMAZING SPIDER-MAN #700.1-700.5.
AQUAMAN HC VOL 04 DEATH OF A KING (N52)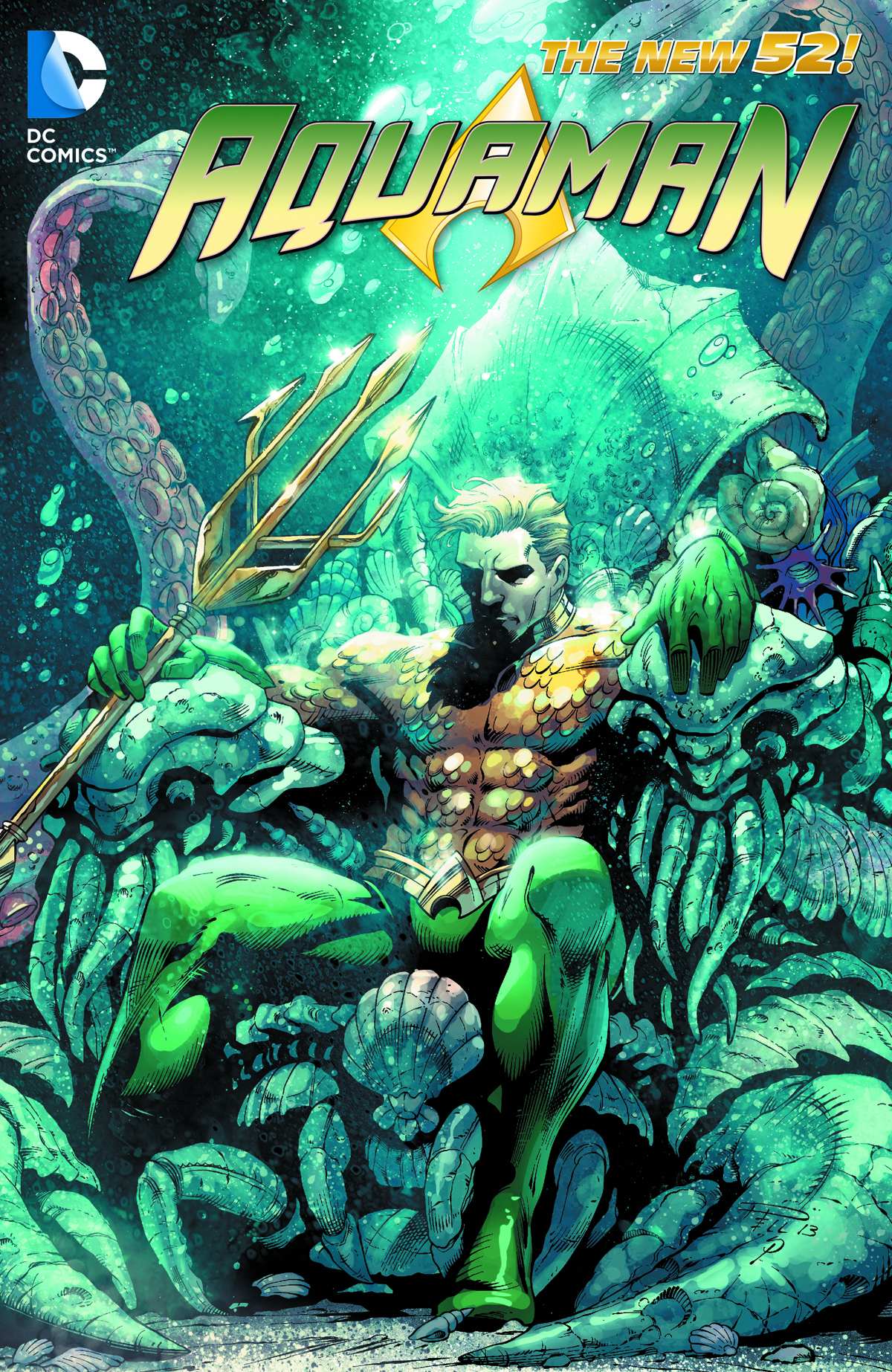 Unfolding from the events of "THRONE OF ATLANTIS" comes a mystery that sends Aquaman to the ends of the Earth to solve an ancient murder - one that will reveal a horrific truth and threaten those closest to him today! Plus, as the Scavenger compiles more Atlantean weaponry and artifacts, Aquaman enlists the aid of The Others to help find one missing relic in the Southwestern United States before his enemies can get to it and possess untold power. Collecting AQUAMAN #17-19 and 21-25.
AQUAMAN TP VOL 03 THRONE OF ATLANTIS (N52) Aquaman, who long ago lost contact with his people, must watch as armies emerge from the sea to attack the surface world. The Justice League answers the call to defend the shores from the invading Atlantean horde. But whose side is Aquaman on? With his brother Orm at the head of the undersea army, will Aquaman stand with his Earth-bound super team or his own people? Find out in this exciting title collecting AQUAMAN #0 and 14-16 and JUSTICE LEAGUE #15-17.
ARCHIE 1000 PG COMICS BONANZA TP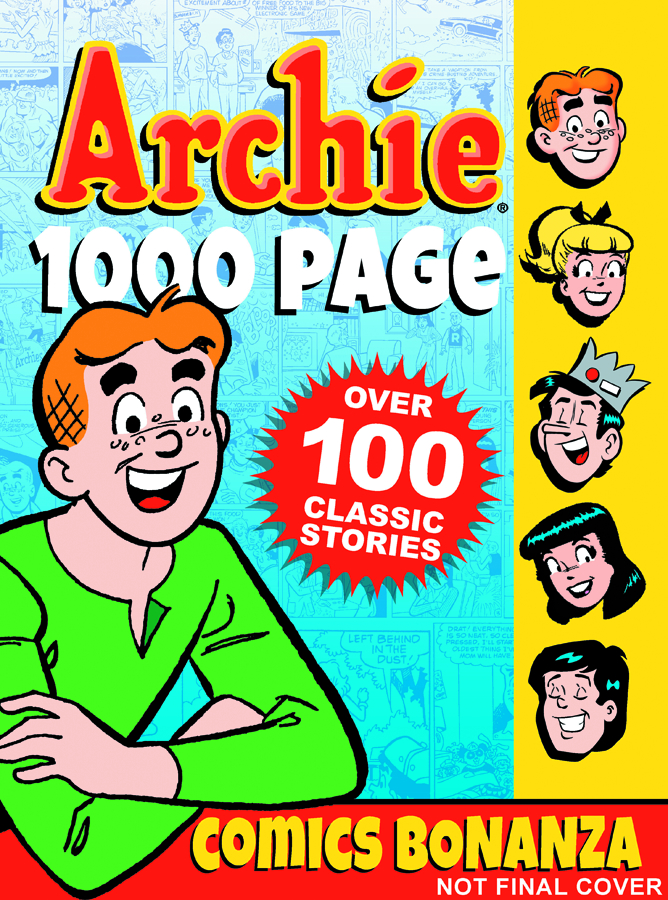 Didn't think we could manage 1000 more pages of classic fun from Archie & the gang? Guess again! From classroom calamities to dating disasters, Archie, Betty, Veronica, Jughead, and the rest of the pals 'n' gals of Riverdale know how to make everyone laugh-and they've been doing a spectacular job of it for over seven decades! Celebrate everything Archie with the largest Archie collection series ever offered at an incredible value price!
ARROW TP VOL 02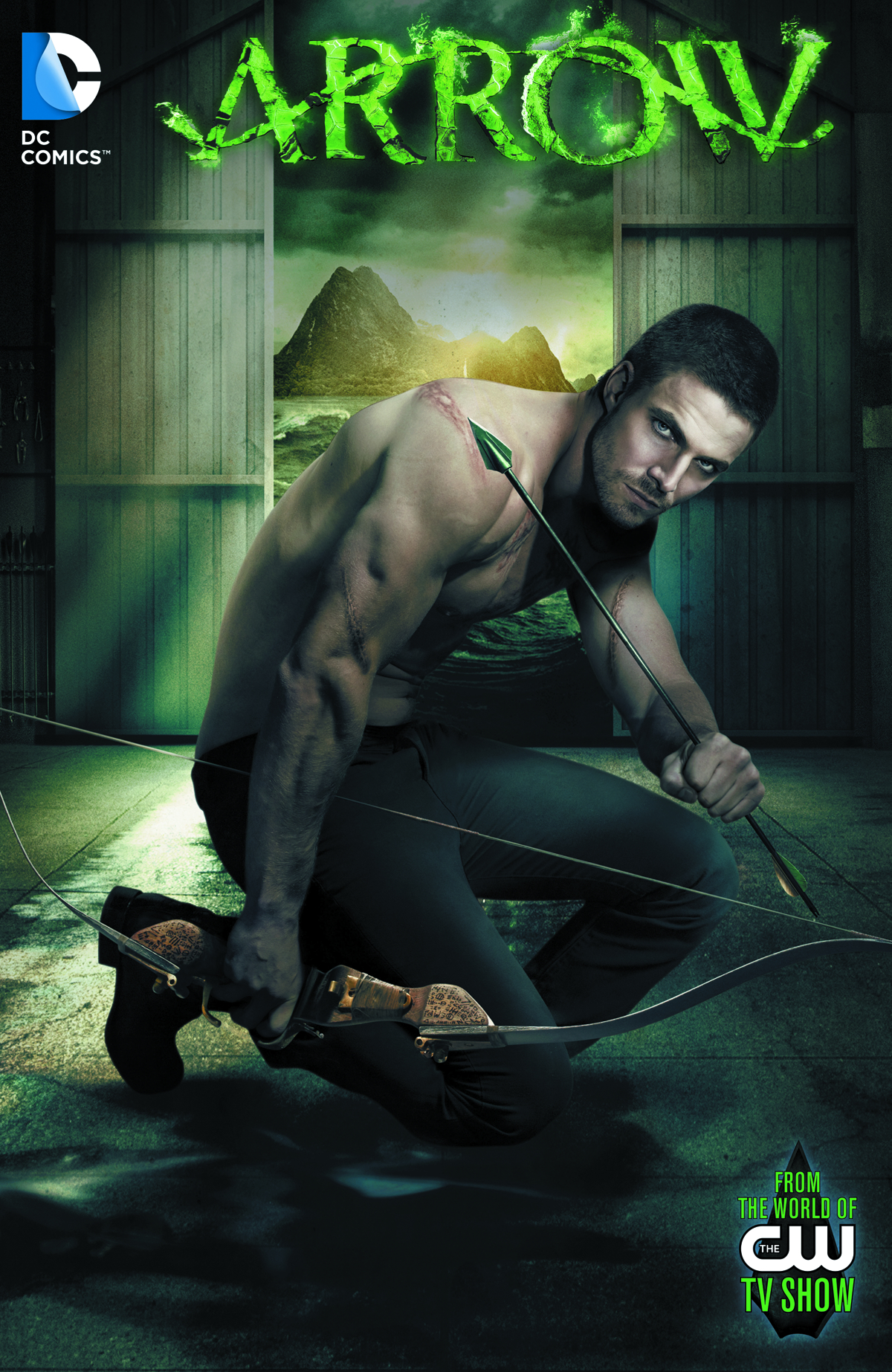 In these tales from ARROW #7-12, witness the origin of Deathstroke and the debut of TV's Roy Harper! Don't miss these tales that expand on the storylines from the hit TV series!
AUTHORITY TP VOL 01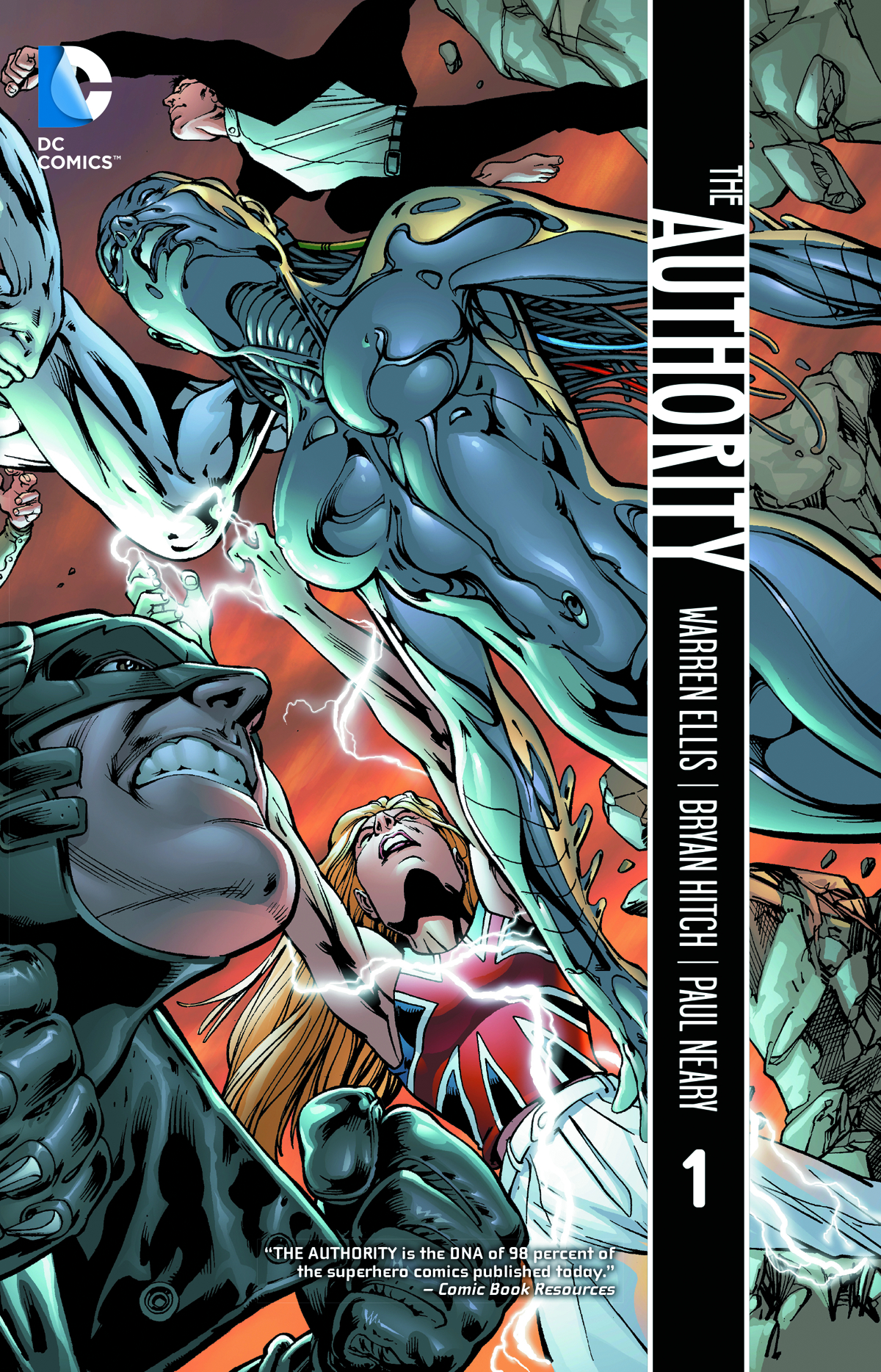 In these tales from THE AUTHORITY #1-12, the team battles a nation of super-powered terrorists and stops an invasion from a parallel world! And then, a godlike invader returns to Earth after eons in exile.
BLADE OF THE IMMORTAL TP VOL 29 BEYOND GOOD & EVIL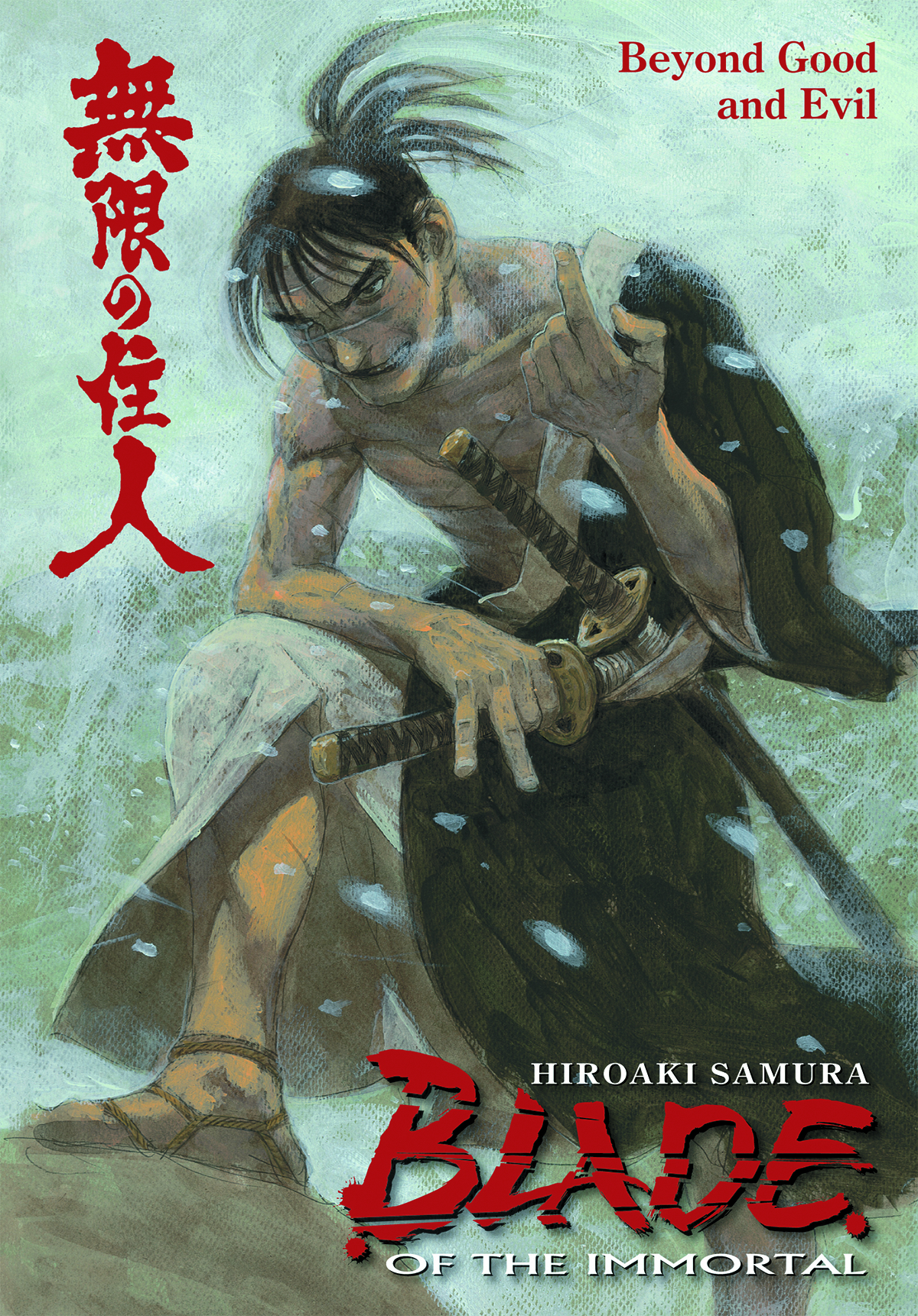 Habaki and his Rokki-dan thugs turn a seemingly innocent harbor into a port of death-
killing everyone who's docked there in case they're working with Anotsu's Itto-ryu crew!
And when Manji, Rin, and a desperate Anotsu arrive on the scene? This really is the start
of Blade's final battle-with only three volumes left!
COFFIN HILL TP VOL 01 FOREST OF THE NIGHT Years after a tragic night of sex, drugs and witchcraft in the woods, Eve Coffin returns to Coffin Hill, only to discover the darkness that she unleashed ten years ago was never contained. Don't miss the first COFFIN HILL collection with issues #1-7 of the acclaimed new series!
COURTNEY CRUMRIN SPEC ED HC VOL 05 The first five issues of the full-colour Courtney Crumrin comic series are collected for the first time in a special hardcover edition! Holly Hart is new to Hillsborough and witchcraft. When her family moves in next to Courtney, the two girls quickly become friends. But as Courtney watches Holly making the same mistakes she once made, she begins to have second thoughts about teaching the girl magic. And when Holly sees the aftermath of the other children's "adventures" with Courtney, her suspicions cause her to make a dangerous decision.
DEFINITIVE FLASH GORDON & JUNGLE JIM HC VOL 04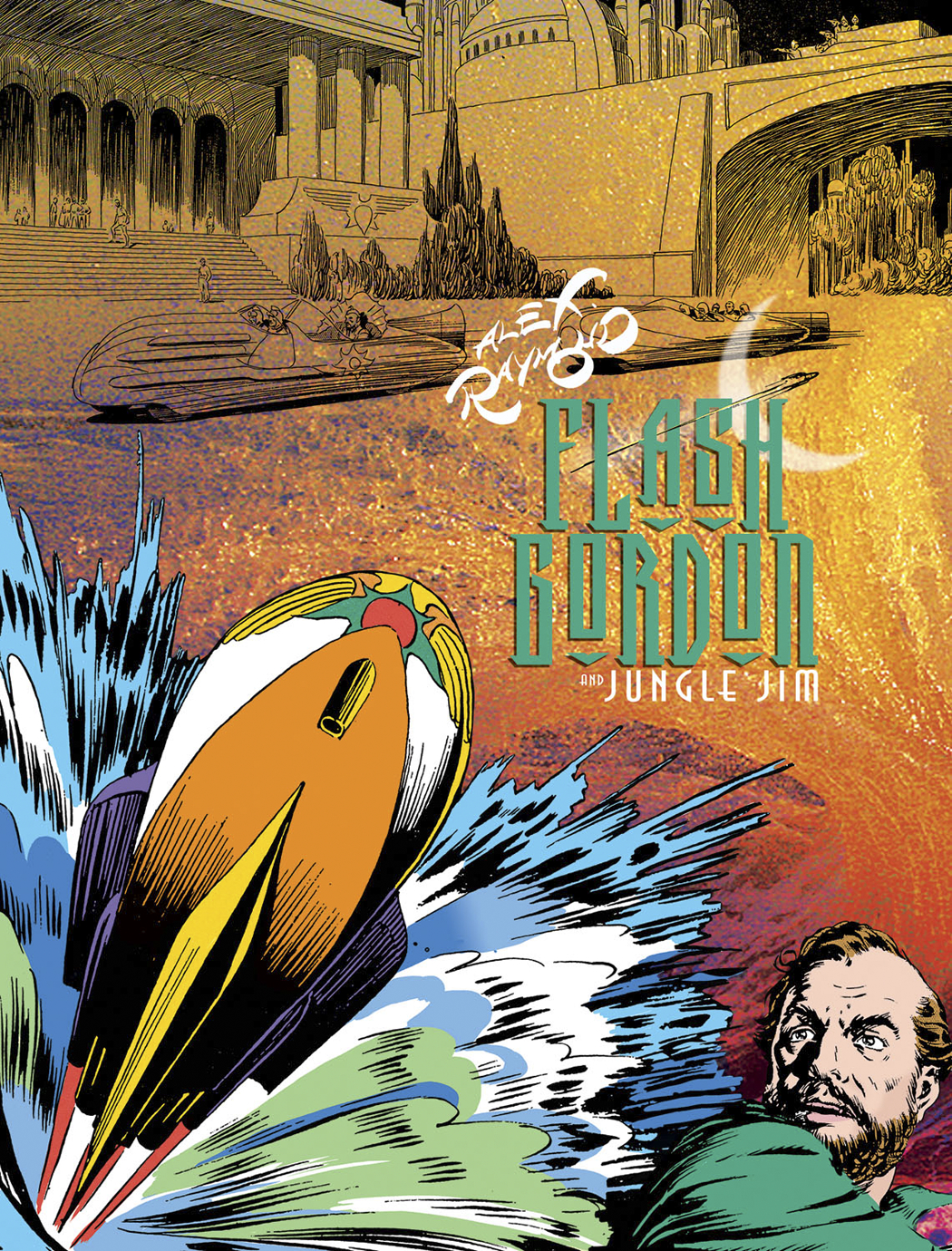 The grand conclusion to the multiple Eisner Award-nominated editions of Alex Raymond's Flash Gordon and Jungle Jim! Reproduced in the oversized Champagne Edition format are Raymond's spectacular Sunday pages from 1942-1944; also included is the first storyline by Austin Briggs, who followed Raymond's tenure. Edited by Dean Mullaney, designed by Lorraine Turner, with an introduction by Bruce Canwell.
GOD IS DEAD TP VOL 01 Like a thunderbolt from heaven, the epic first volume of JONATHAN HICKMAN's God is Dead is here! Mankind has argued over the existence of gods since the dawn of time. In modern eras it's been fashionable to mock religious believers with taunts of scientific testimony and fact. But when the gods of old begin to reappear on earth and claim the domain of man for their own, the world is thrown into a state of utter anarchy. Now Horus walks the streets of Egypt, Zeus has taken over the Sistine Chapel, and Odin is coordinating the dissection of the earth among the returned deities. Mankind held sway over the world for thousands of years and their hubris over that time has made them powerful but when faced with the divine, can mortal weapons put an end to the second coming of the gods? As the world tumbles toward apocalypse, a group of scientists seek to do the impossible...give birth to the gods of science. God is Dead Vol 1 collects God is Dead issues #1-6.
HELLBOY IN HELL T
P VOL 01 DESCENT After saving the world in The Storm and the Fury but sacrificing himself and Great
Britain, Hellboy is dead, cast into Hell, where he finds many familiar faces and a throne
that awaits him. Mike Mignola returns to draw Hellboy's ongoing story for the first time since Conqueror Worm. It's a story only Mignola could tell, as more of Hellboy's secrets are at last revealed, in the most bizarre depiction of Hell you've ever seen.
Collects issues #1-#5.
HEROBEAR AND KID TP VOL 01 INHERITANCE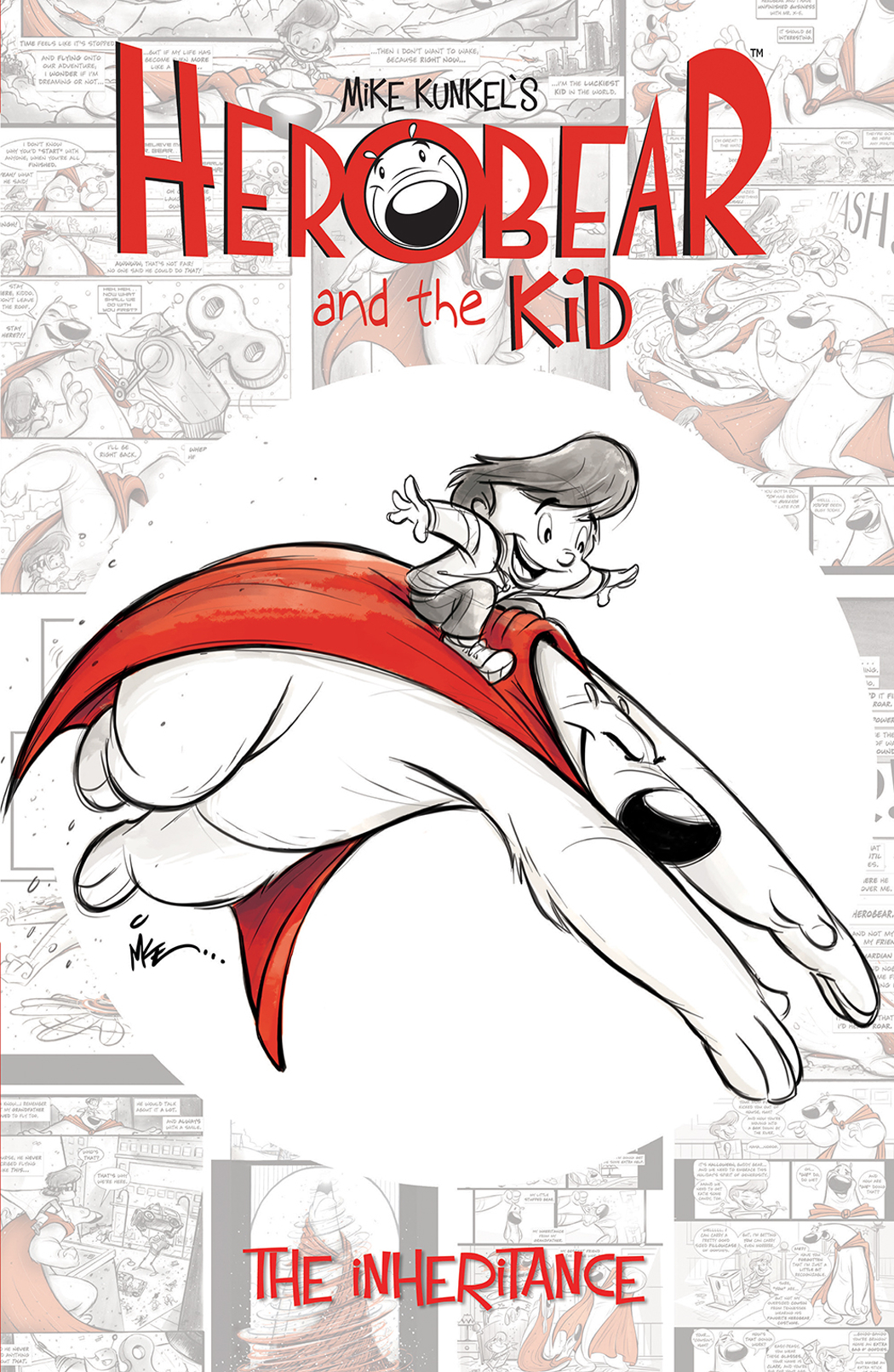 WHY WE LOVE IT: It's a super fun story about best friends and family. We loved HEROBEAR AND THE KID the first time it came around and we love it even more now.
WHY YOU'LL LOVE IT: Not only do you get all-new HEROBEAR AND THE KID stories, you get to reread the classic tale of a boy inheriting a stuffed bear that turned out to be a lot more. It's a story about childhood and it's a great time.
WHAT IT'S ABOUT: After his grandfather passes away, 10-year-old Tyler
inherits an old stuffed toy bear and a broken pocket watch. As if dealing with
bullies in a new town wasn't enough, he soon learns that things aren't always
what they seem...and that you shouldn't judge a bear by its cover. Join Tyler
as he goes on an amazing childhood adventure and learns the truth about his
family. Come start at the beginning of the fabulous original adventures by
acclaimed cartoonist Mike Kunkel.
IRON MAN PREM HC VOL 04 IRON METROPOLITAN Tony Stark has returned from space with a vision of a better world. But who is his secret ally, what is his secret resource - and who would try to stop him? It's the grand unveiling of the core of Troy, Tony's Iron Metropolitan city of tomorrow! What could go wrong? Well, Pepper could meet P.E.P.P.E.R., or discover Tony's family secret - or both! And if the Mandarin is truly dead, then who is Mandarin-Seven: Red Peril - and how did they get the villain's rings? As the Iron Phalanx attacks and the skies burn red above Troy, Iron Man investigates the Mandarins. Meanwhile Red Peril uncovers Troy's shocking secret! And will an Inhuman threaten Tony's city of tomorrow? Guest starring Jim Rhodes, the Iron Patriot! Collecting IRON MAN (2012) #18-22 and #20.INH.
JACK KIRBY NEW GODS ARTIST ED HC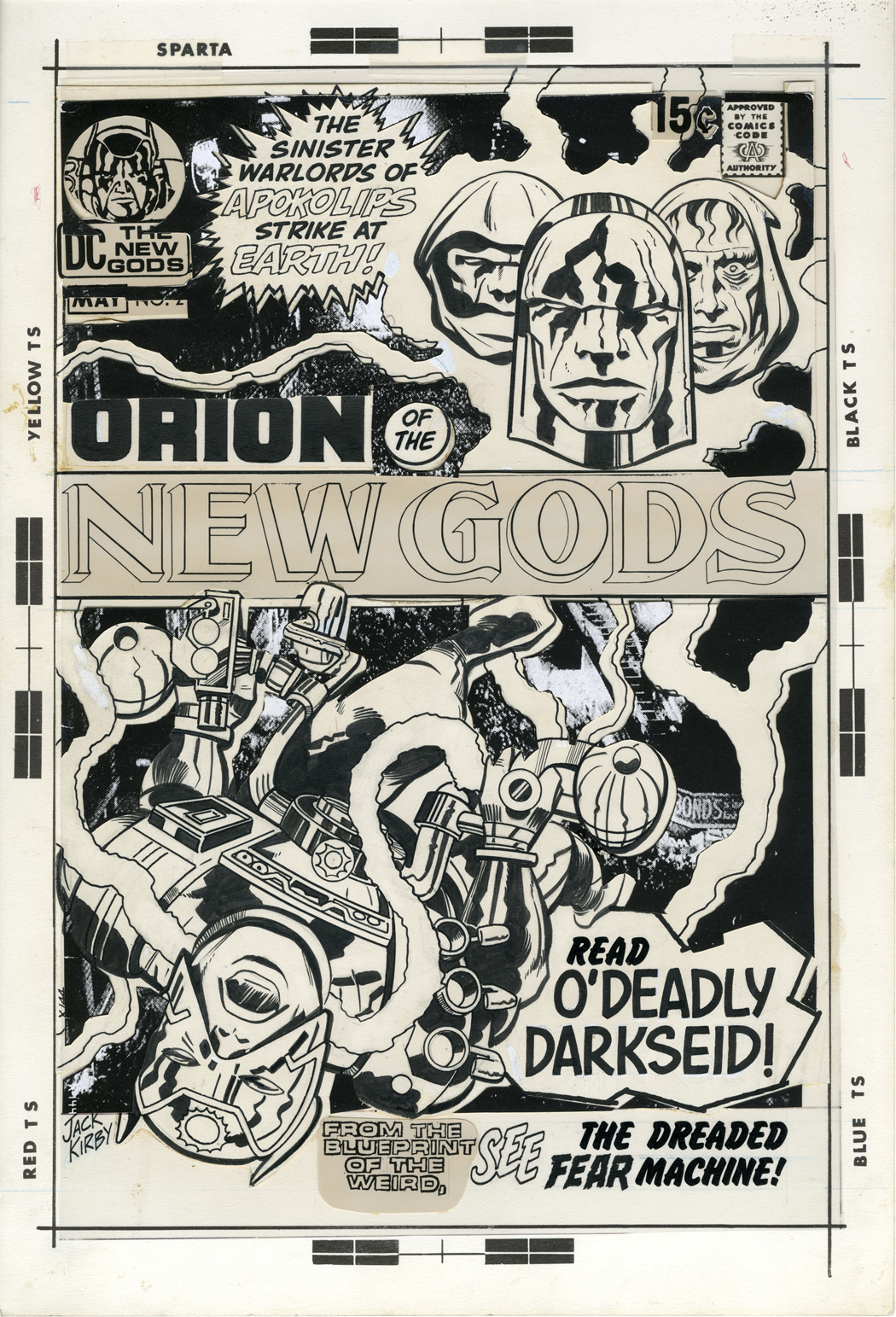 Jack Kirby's New Gods Artist's Edition will collect Issues 2, 5, 6, 7, and 8 of NEW GODS - the most important Fourth World book. Written and drawn by Jack Kirby, with inks by Mike Royer on all but one issue, this classic collection was originally published by DC Comics and is the very first Artist's Edition to feature the legendary artistic prowess of "King Kirby!" Nearly every page of this Artist's Edition has been scanned from the original art, and is presented in the multi award-winning format that was conceived and first presented by IDW Publishing!
Jack Kirby has correctly been called the King of Comics. In a career that began in the Golden Age of Comics, Kirby virtually kick-started the medium. He created (or co-created): Captain America, Manhunter, The Newsboy Legion, The Fantastic Four, Challengers of the Unknown, The X-Men, The Incredible Hulk... the list goes on and on. Now, for the first time ever, you can see Jack Kirby's stunning originals in all their full-sized glory-You think you've seen Jack Kirby's art before? You ain't seen nothing yet!
HULK BY JEPH LOEB TP COMPLETE COLLECTION VOL 02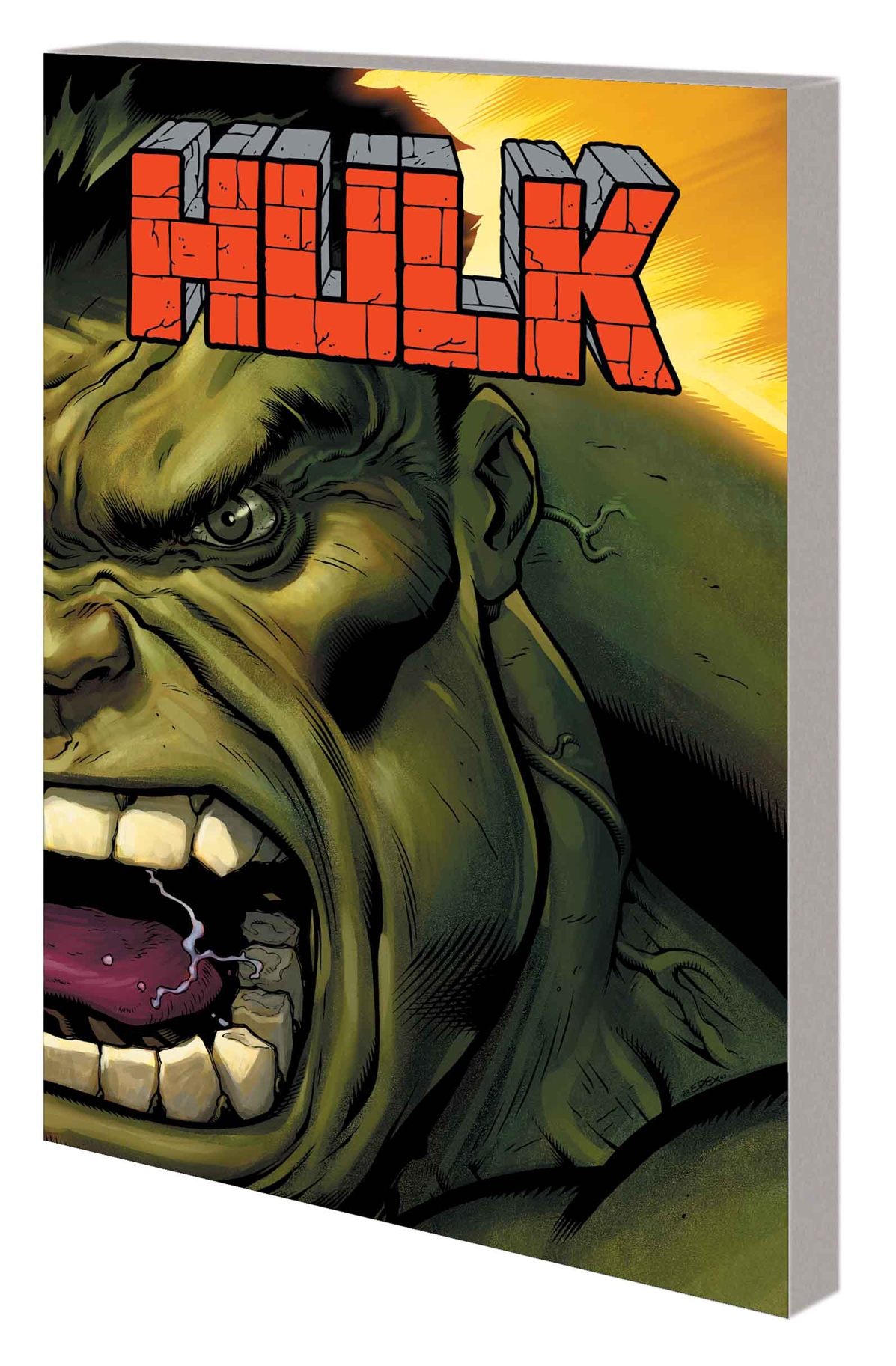 Domino might have just discovered the Red Hulk's identity, and he can't have that. But X-Force is protecting her, so Rulk recruits a little help of his own. Enter Code Red: Punisher! Thundra! Crimson Dynamo! Deadpool! Elektra! But whose side is the mysterious new Red She-Hulk on? And when Red Hulk and Bruce Banner form an uneasy alliance to defeat a conspiracy bent on taking down the U.S. government, Hulks will fall! As the Intelligencia make its long-awaited move, the Red Hulk's identity is revealed! Everything Hulk fans have been waiting for pays off here, but it only whets the appetite for the epic final showdown between red and green Hulks - a cataclysmic battle that will settle who comes out on top once and for all! Collecting HULK (2008) #13-24 and FALL OF THE HULKS: GAMMA.
JUDGE DREDD CLASSICS HC VOL 01 APOCALYPSE WAR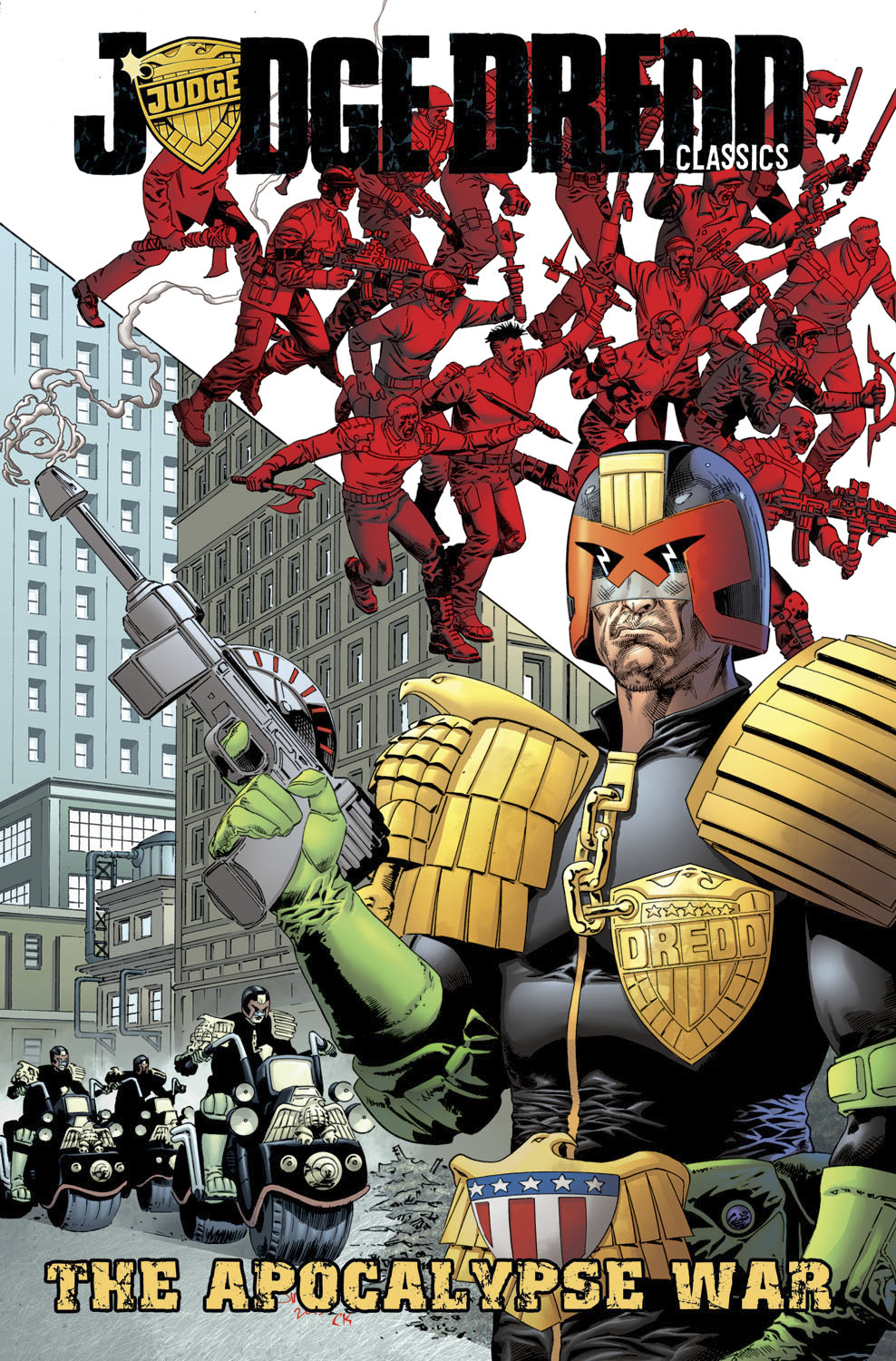 Re-presenting classic Judge Dredd tales with all-new colors by Charlie Kirchoff! In "Block Mania" Dredd must track down a villain who has poisoned the city, leading into the five-part "Apocalypse War," about the eruption of the long-contained tensions between Mega-City One and East-Meg One.
MANIFEST DESTINY TP VOL 01
SKYBOUND'S NEWEST SOLD OUT HIT IS AVAILABLE IN TRADE FOR THE FIRST TIME AT A SPECIAL LOW INTRODUCTORY PRICE!
In 1804, Captain Meriwether Lewis and Second Lieutenant William Clark set out on an expedition to explore the uncharted American frontier. This is the story of what the monsters they discovered lurking in the wilds...
Collects MANIFEST DESTINY #1-6
MARVEL KNIGHTS X-MEN TP HAUNTED It's a gritty mutant murder mystery told by talented creator Brahm Revel (Guerillas)! Wolverine, Kitty Pryde and Rogue travel to a backwoods town to save new mutants' lives. But their help may not be welcome - and the murderer may be closer to them than they think. In a small cabin in the woods, the X-Men find a young mutant learning to control her powers - but she's not alone! As the X-Men are ambushed by a horde of super villains and two new mutants' powers begin to spiral out of control, can the heroes save an entire town? Or as infighting threatens to pit teammate against teammate, will the scattered and manipulated X-Men fall to an army of foes ripped from their own minds? What happens when your past comes back...to kill you? Collecting MARVEL KNIGHTS X-MEN #1-5.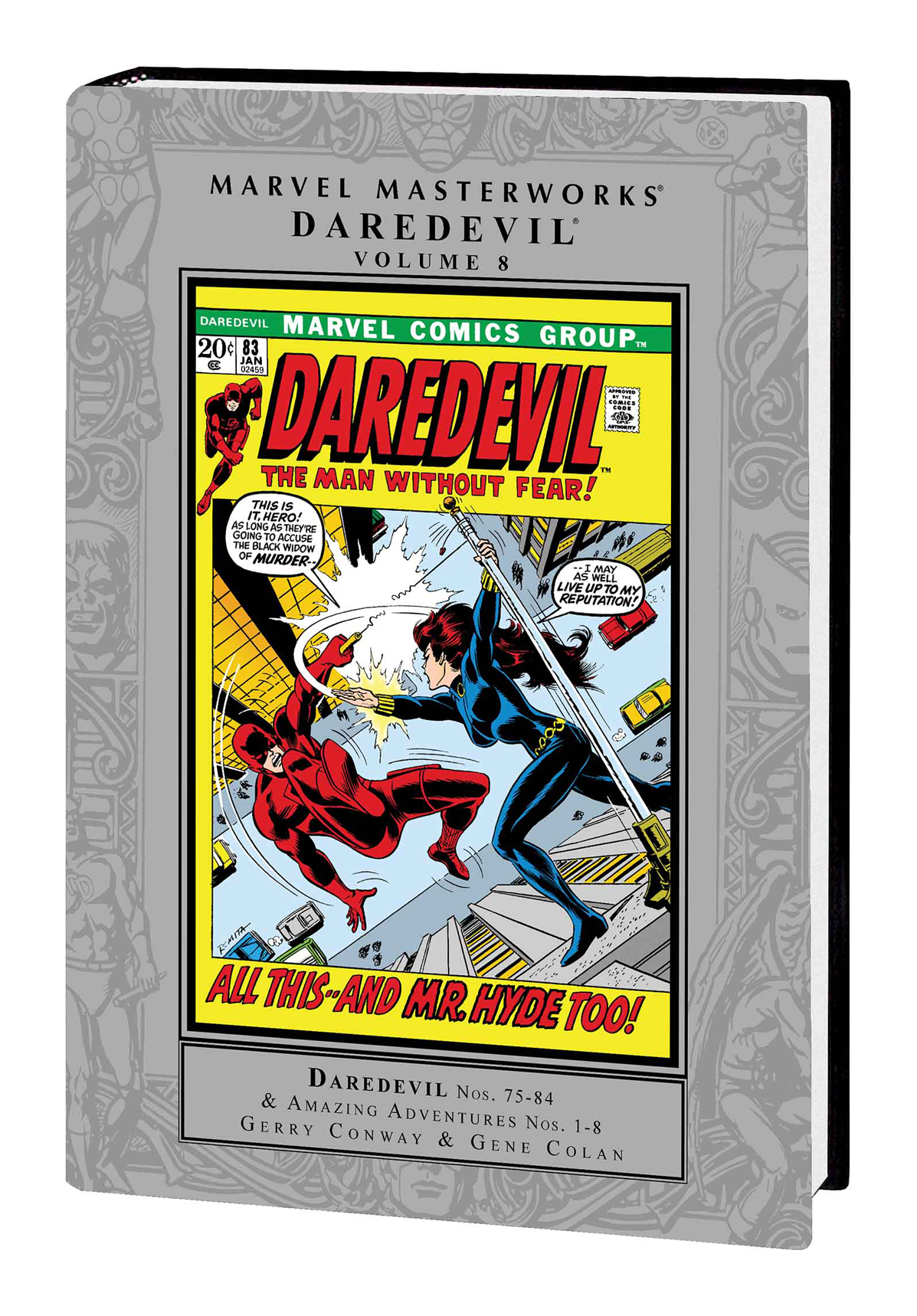 One of the greatest eras in the history of the Man Without Fear begins here! In 1971, DD's new writer, Gerry Conway, and master artist Gene Colan were joined by Tom Palmer to form a creative team that captivated readers. Meanwhile, the Black Widow, fresh off of her own solo adventures-all of which are presented in this volume in stunning MASTERWORKS quality-joined Daredevil, and one of Marvel's greatest duos was born! The action includes revolutionaries, a battle against Spider-Man and the Sub-Mariner, the Man-Bull, the Owl, the Scorpion, the conclusion of the Mr. Kline saga, and the trial of the Black Widow. The drama isn't all action: With the Black Widow in Daredevil's life, what will become of Matt Murdock's relationship with the lovely Karen Page? Collecting DAREDEVIL (1964) #75-84 and material from AMAZING ADVENTURES (1970) #1-8.
RED STAR TREASURY ED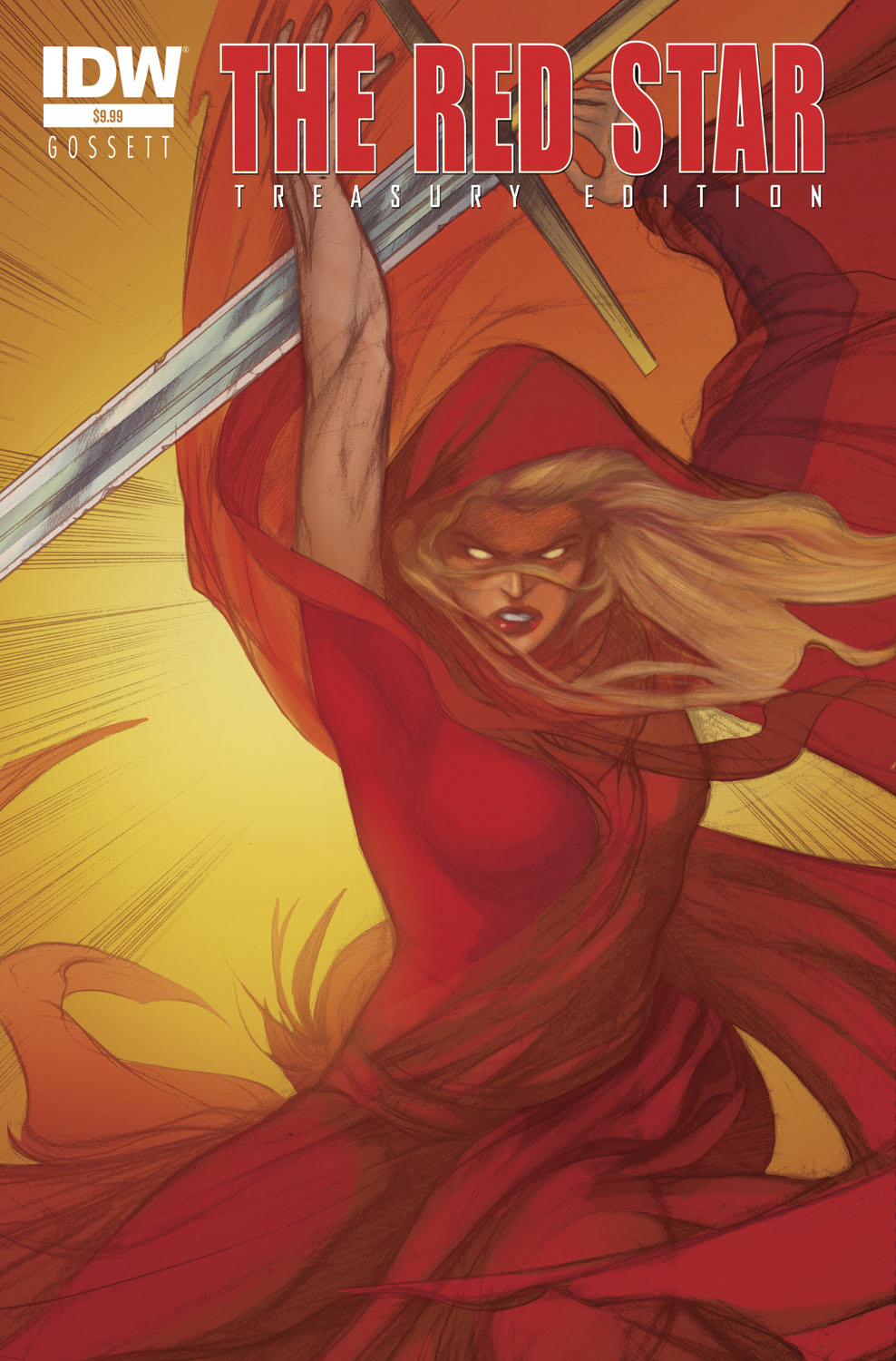 The Red Star returns! Christian Gossett's landmark series redefined what a comic book could look like, while the story's rich history and brutal world brought motion picture scope to the comic page. Now the massive tale is presented in deluxe form, starting with this collection of annuals and one-shots! Including 2002's "Run Makita Run," 2013's 16-page "Rapid Fire," previously seen only in Geek magazine, and more.
RUST HC VOL 03 DEATH OF ROCKET BOY WHY WE LOVE IT: Creator Royden Lepp continues his all ages
saga of Jet Jones and the Taylor family in this third and penultimate instalment of Rust, giving us the lyrical and visually stunning ode to family, childhood, and sacrifice that we love.
WHY YOU'LL LOVE IT: More secrets of the past are revealed for both Jet and the Taylors as they face their darkest fears in this calm before the oncoming storm. And, of course, more
high octane robot action!
WHAT IT'S ABOUT: Oz Taylor may know Jet Jones' secret, but convincing the rest of his
family may be harder than he counted on. As Oz plots to rid the Taylor farm of the rocket boy, Jet tries to prove himself to the family that has taken him in, in hopes of finding the home he has searched for for so long. However, when shadows of Jet's past start coming back into his life, he realises his days of running may be numbered.
SAMURAI EXECUTIONER OMNIBUS TP VOL 01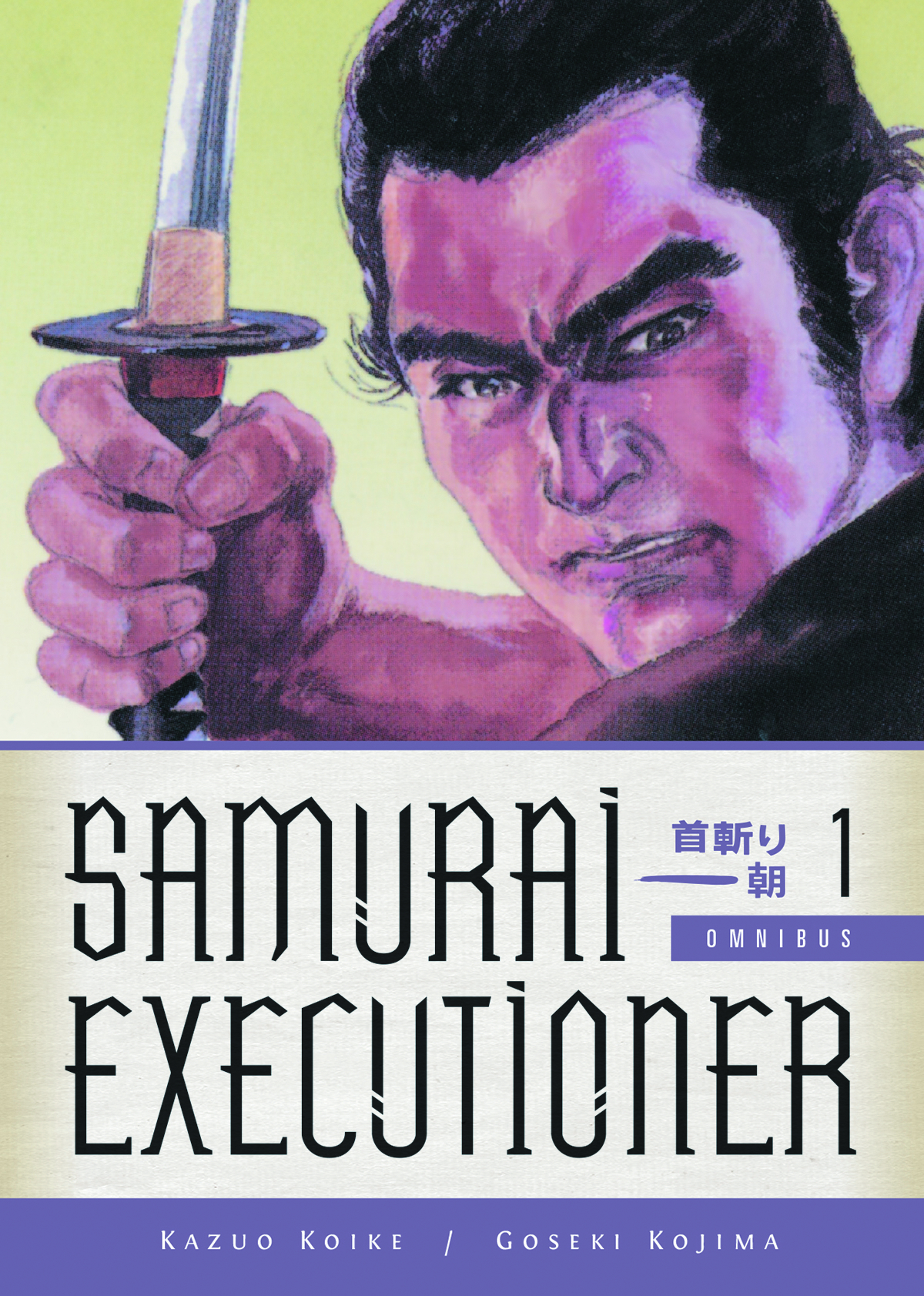 From Kazuo Koike and Goseki Kojima, the legendary creators of Lone Wolf and Cub,
comes Samurai Executioner. Yamada Asaemon tests swords and performs executions for
the shogun. The feared "Decapitator Asaemon" is the last stop for the doomed and often
becomes final confessor as well as slayer. Collects all of volume 1 and volume 2, plus
"Hellstick" from volume 3.
SHE-HULK BY SLOTT TP VOL 02 COMPLETE COLLECTION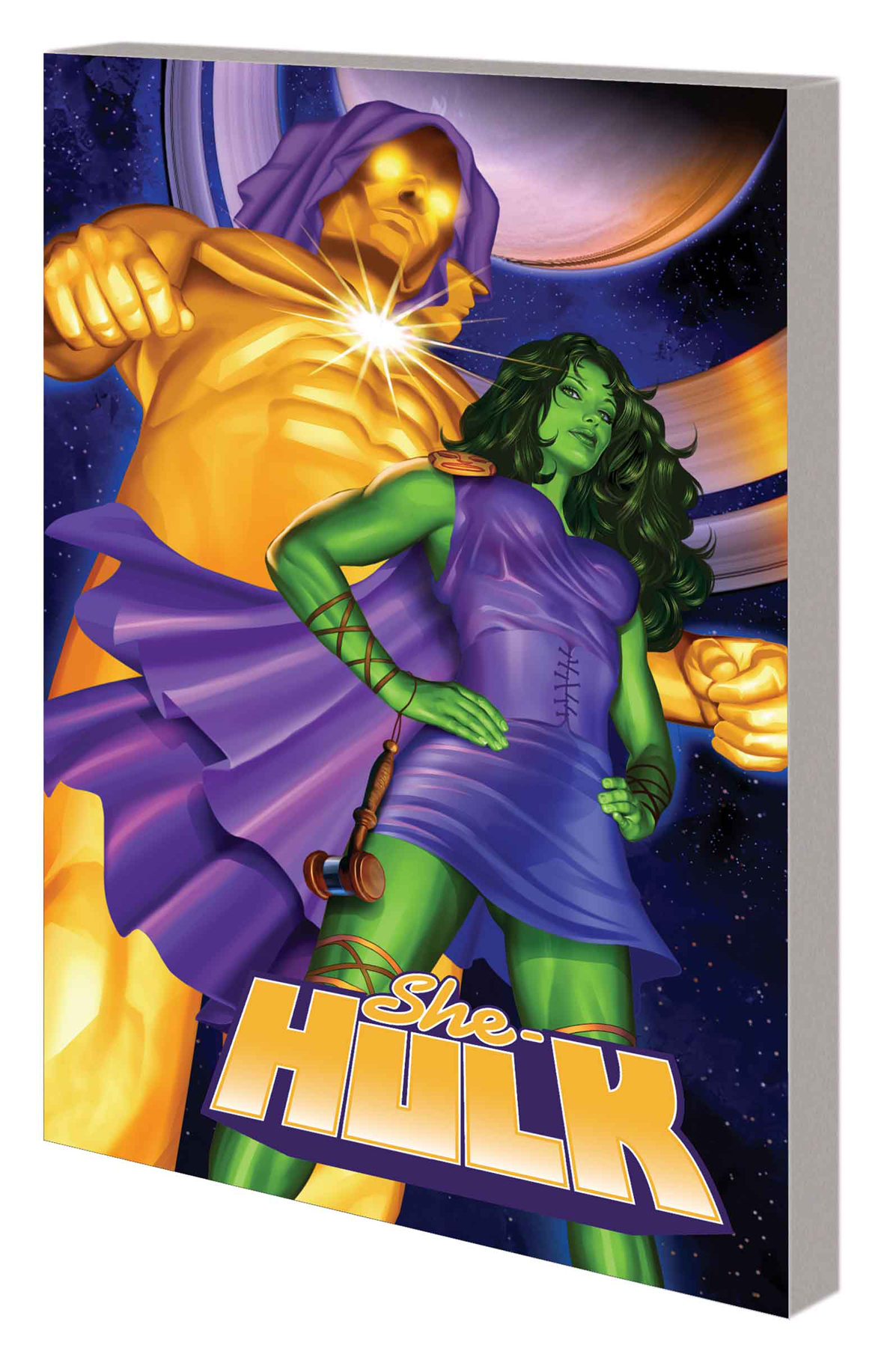 She-Hulk's strange adventures continue as she takes on her first superhuman sexual-assault case - against fellow Avenger Starfox! And when the Civil War threatens the rights of every American hero, whose side will Shulkie fight for? Plus: She-Hulk teams with Two-Gun Kid to hunt down the Man-Wolf - a.k.a. her new husband, John Jameson! And after the Illuminati shoot the Hulk into space, S.H.I.E.L.D. recruits She-Hulk to fight all his bad guys - from Abomination to Zzzax - but do they have a hidden agenda? And why are so many people acting out of character, including She-Hulk? All this and the action-packed origin of Awesome Andy! Dan Slott's fan-favourite run is collected in two massive volumes, so join She-Hulk as she deals with the bizarre legal problems of the Marvel Universe! Collecting SHE-HULK (2005) #6-21 and material from MARVEL WESTERNS: TWO-GUN KID #1.
SPECTRE TP VOL 01 CRIMES AND JUDGEMENTS
In these tales from THE SPECTRE #1-12, detective Jim Corrigan tries to end his mission as The Spectre. But the grisly crimes of a serial killer pull him back into the battle for justice - and send him on a trip to hell! Plus, Madame Xanadu tries to help Corrigan, but her help may lead one of them to suicide.
TALES FROM THE CON YEAR ONE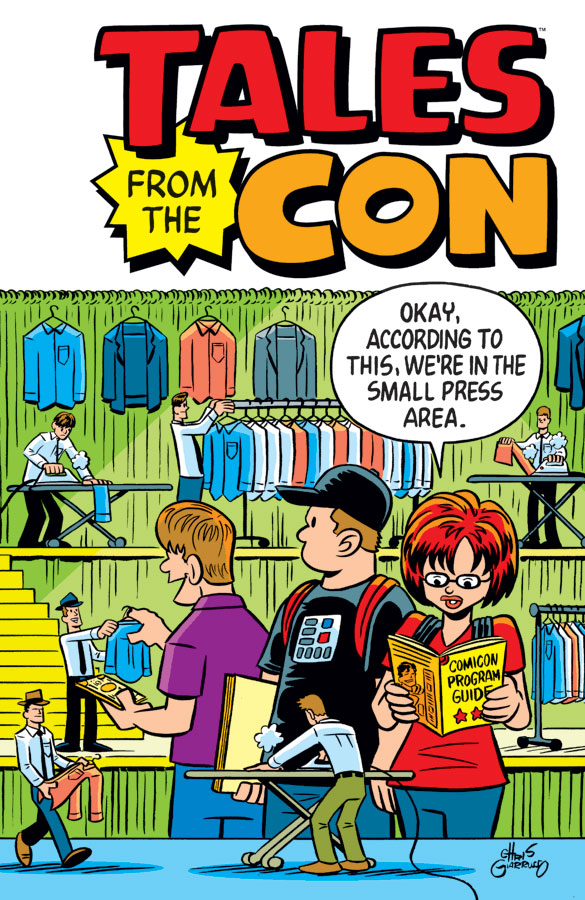 Written by Eisner-nominee BRAD GUIGAR (Evil Inc., HOW TO MAKE WEBCOMICS) and illustrated by CHRIS GIARRUSSO (G-MAN, Mini Marvels), TALES FROM THE CON is an uproarious take on the world of comic books and conventions. Fanboys, fangirls, cosplayers, retailers, volunteers, and pros repeatedly collide on the convention floor (and beyond) to prove that comic conventions are one part festival, two parts group therapy.
TRANSFORMERS REGENERATION ONE TP VOL 04 Rodimus Prime struggles to comprehend what is happening as dark forces rise and an invasion begins the war to end all wars. Collects issues #96-100.
TWELVE TP COMPLETE SERIES Yesterday's men of tomorrow - today! The Phantom Reporter. Electro. The Black Widow. The Laughing Mask. The Blue Blade. Dynamic Man. Mastermind Excello. Mister E. The Fiery Mask. The Witness. Rockman. Captain Wonder. Lying dormant for sixty years, these twelve heroes awaken in a tormented world that needs them more than ever. But has the world grown beyond their brand of old-fashioned heroism? Behold the stunning post-modernist tale of sacrifice, betrayal and human nature by writer J. Michael Stracyzynski (TV's Babylon 5, AMAZING SPIDER-MAN) and artist Chris Weston (The Invisibles, FANTASTIC FOUR: THE FIRST FAMILY). Plus: Journey into the past to follow the death-defying exploits of the Phantom Reporter on the front lines of World War II and witness his first encounter with history's greatest super heroes!
Collecting THE TWELVE #1-12 and THE TWELVE: SPEARHEAD.