It's sure to be a heavenly week for comic fans, with the long awaited debut of Kieron Gillen and Jamie McKelvie's THE WICKED AND DIVINE, another trademark pop culture-meet-modern myth tale that has the internet frothing at the mouth with anticipation and critics already hailing as a must read new series. Wic+Div isn't the only new series this week: all ages fantasy EYE OF NEWT, the ninja turtles run amok TMNT TURTLES IN TIME, KILL SHAKESPEARE isn't the plays you remember from school, urban fantasy THOMAS ALLSOP, historical Mignolaverse adventures in WITCHFINDER: MYSTERIES OF UNLAND, younger readers have a new miniseries with DOODLE JUMP, and I am personally extremely excited to read STAR TREK: CITY ON THE EDGE OF FOREVER, which is based on Harlan Ellison's original, expanded script from the tv series.
Hugely popular, far more complex than the title suggests SEX CRIMINALS is finally back from hiatus, HARLEY QUINN fights and skates in the roller derby of doom, ORIGINAL SIN continues to wreak havoc across the Marvel universe, and new issues for ADVENTURE TIME, FATALE, BPRD, THOR, DAREDEVIL, FUTURE'S END, and THE UNWRITTEN.
What are you looking forward to reading this week?
BOOM
ADVENTURE TIME #29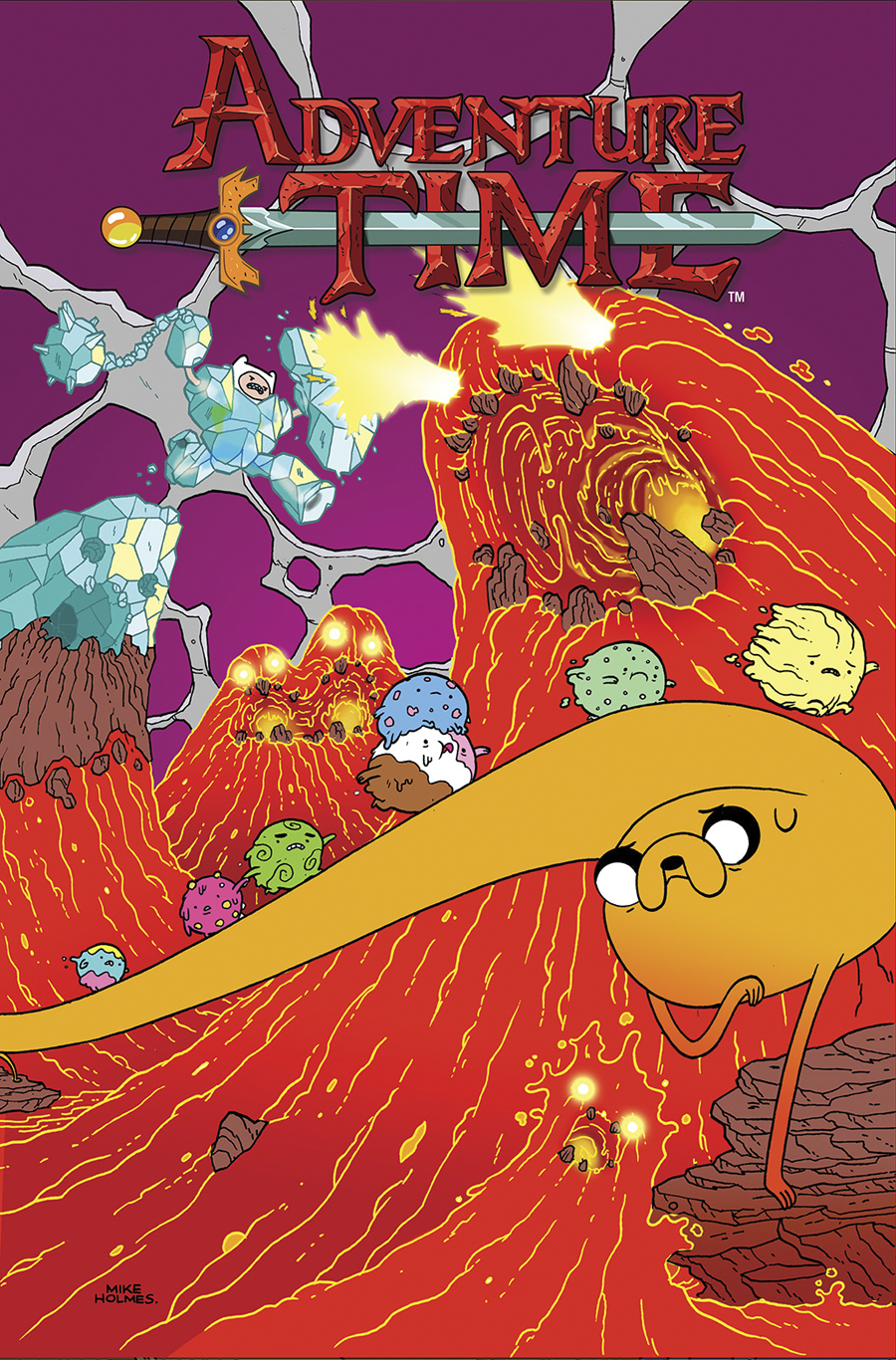 Finn and Jake are back in their bodies, but it looks like the damage is done. Will our heroes be able to right everything they've done or is Ooo finally lost? With the help of an unlikely source, this day might be saved.
LAST BROADCAST #2
SPONGEBOB COMICS ANNUAL GIANT SWIMTACULAR #2
THOMAS ALSOP #1 (OF 8)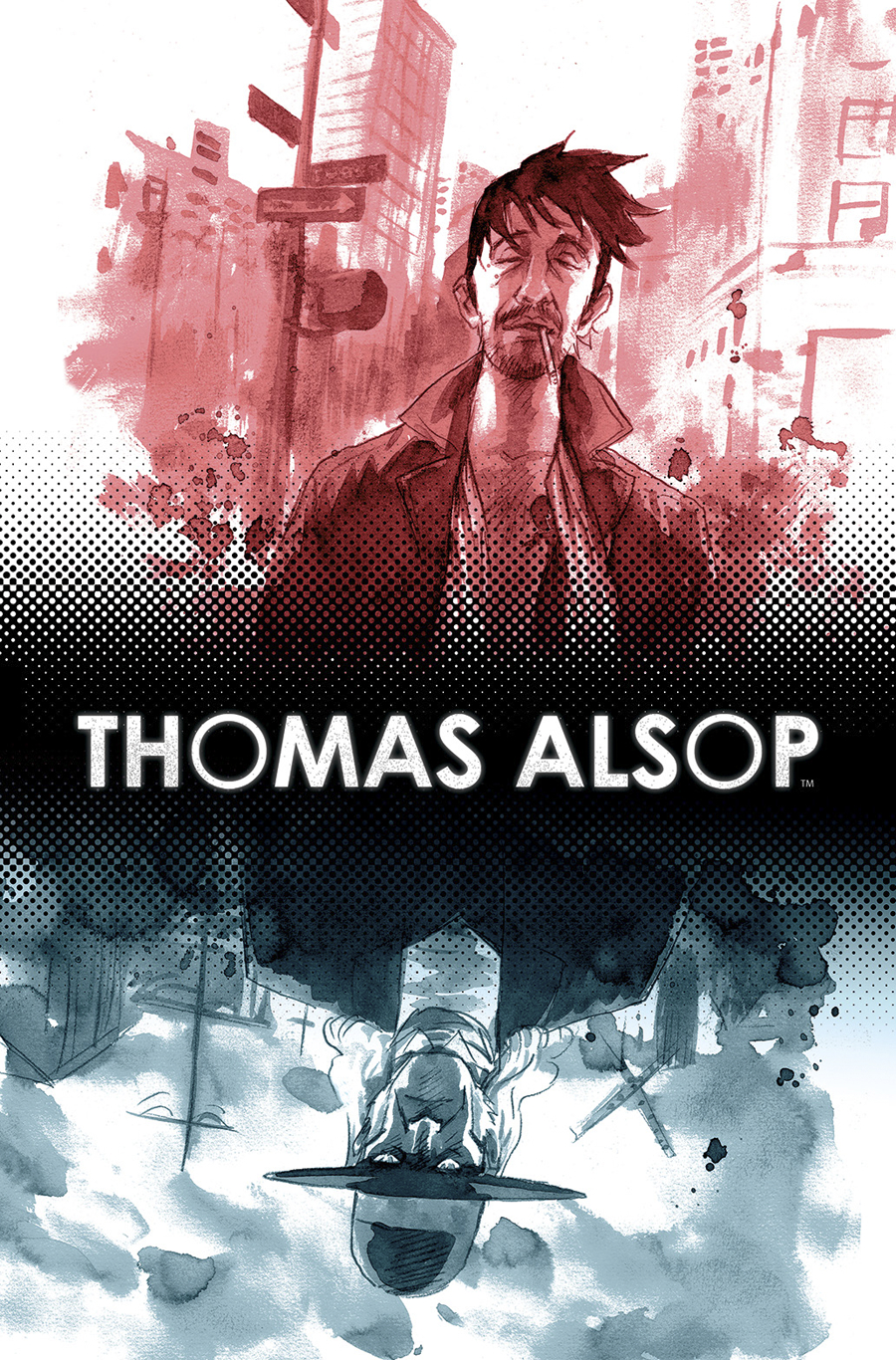 WHY WE LOVE IT: Bringing readers great books from new talent has always been close to our hearts here at BOOM! Studios. Chris Miskiewicz and Palle Schmidt have created a warlock for these modern times, and we're delivering them to the best audience in comics!
WHY YOU'LL LOVE IT: Fans of John Constantine and Dr. Strange will love this new take on the magic-wielding hero who battles demons on the streets... and in his own mind. Thomas has money and fame, but also the burden of a being this generation's occult warrior. Can he survive the battles both within and without?
WHAT IT'S ABOUT: Thomas Alsop is the current "Hand of the Island," a title handed down from generation to generation. He guards Manhattan from evil, using his family's prowess for magic. Being a thoroughly modern warlock, he deals with something even more evil than demons... reality television!
TRANSLUCID #3 (OF 6)
DARK HORSE
AXE COP AMERICAN CHOPPERS #2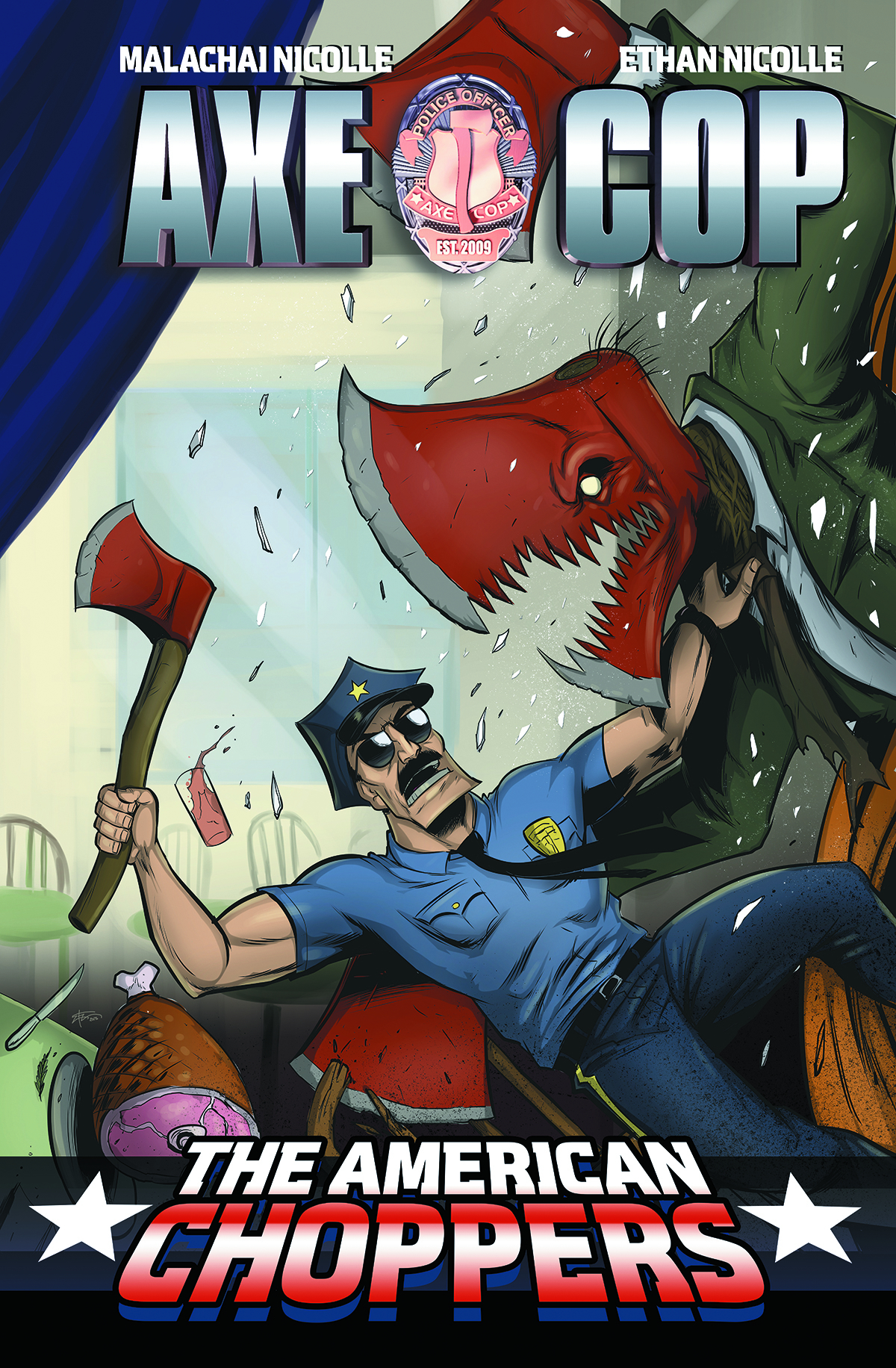 The Chainsaw Force Three are struck by Demonitis when they accidentally cut down a hell tree! When they sabotage the axe industry, causing axes everywhere to turn into evil chopping creatures, the resulting Axe Beast conflict may prove too much for Axe Cop to handle!
BPRD HELL ON EARTH #120
BTVS SEASON 10 #4
STAR WARS DARTH MAUL SON OF DATHOMIR #2
With his Shadow Collective army stalled, Darth Maul calls on Mother Talzin for help and is sent reinforcements-the deadly Nightbrothers! Maul is ready again to take on the Separatist droid army, Count Dooku, and General Grievous-in a trio of simultaneous battles!
WITCHFINDER MYSTERIES OF UNLAND #1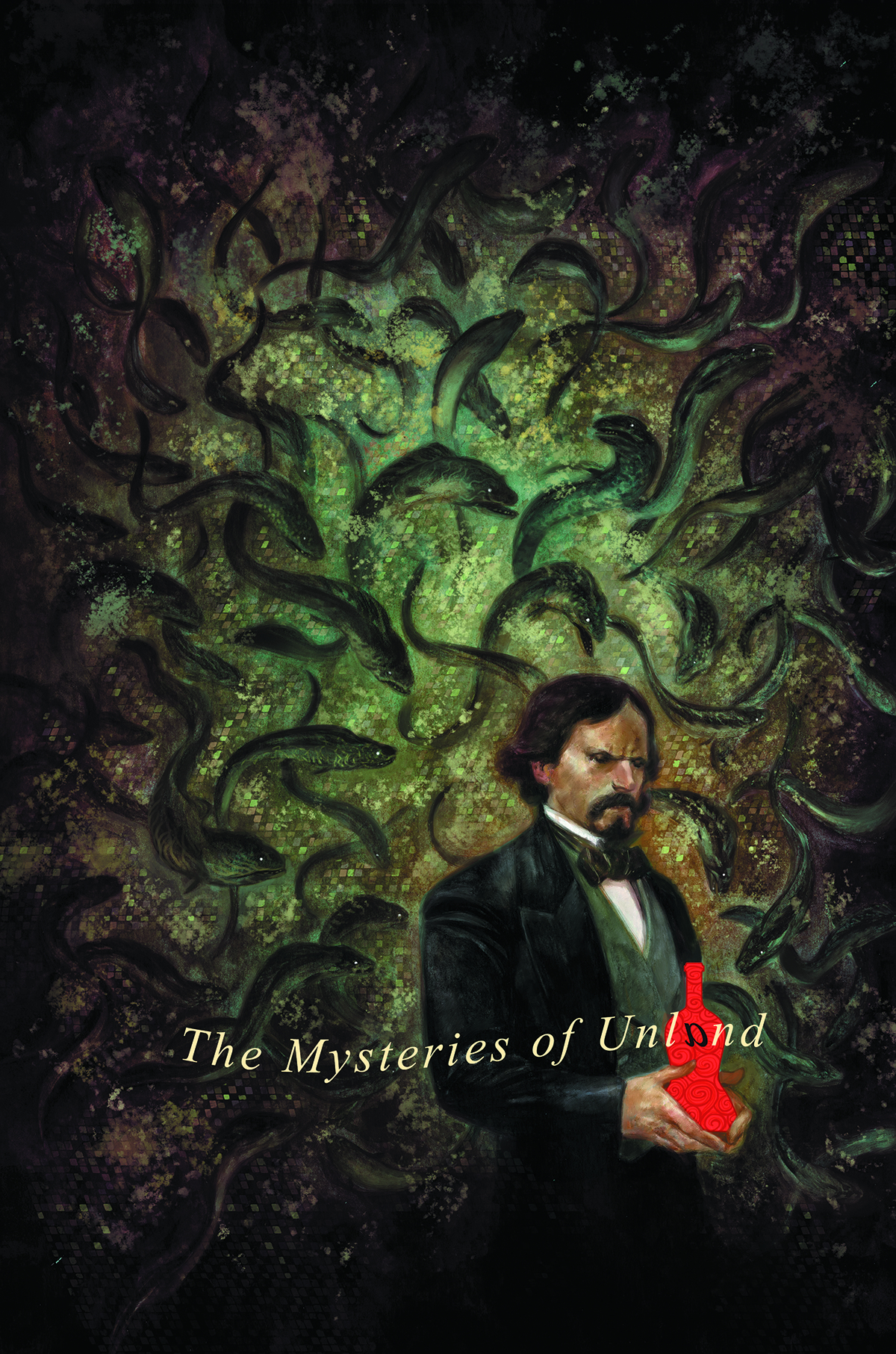 Edward Grey is sent to Hallam to investigate a mysterious death. Once there, he hears rumors about the mysterious Unland, the wetlands around the town, and the creatures that inhabit it. Grey's skepticism vanishes when he encounters the monsters of Unland, and he realizes that Hallam is a place of secrets.
DC
BATMAN AND RAS AL GHUL #32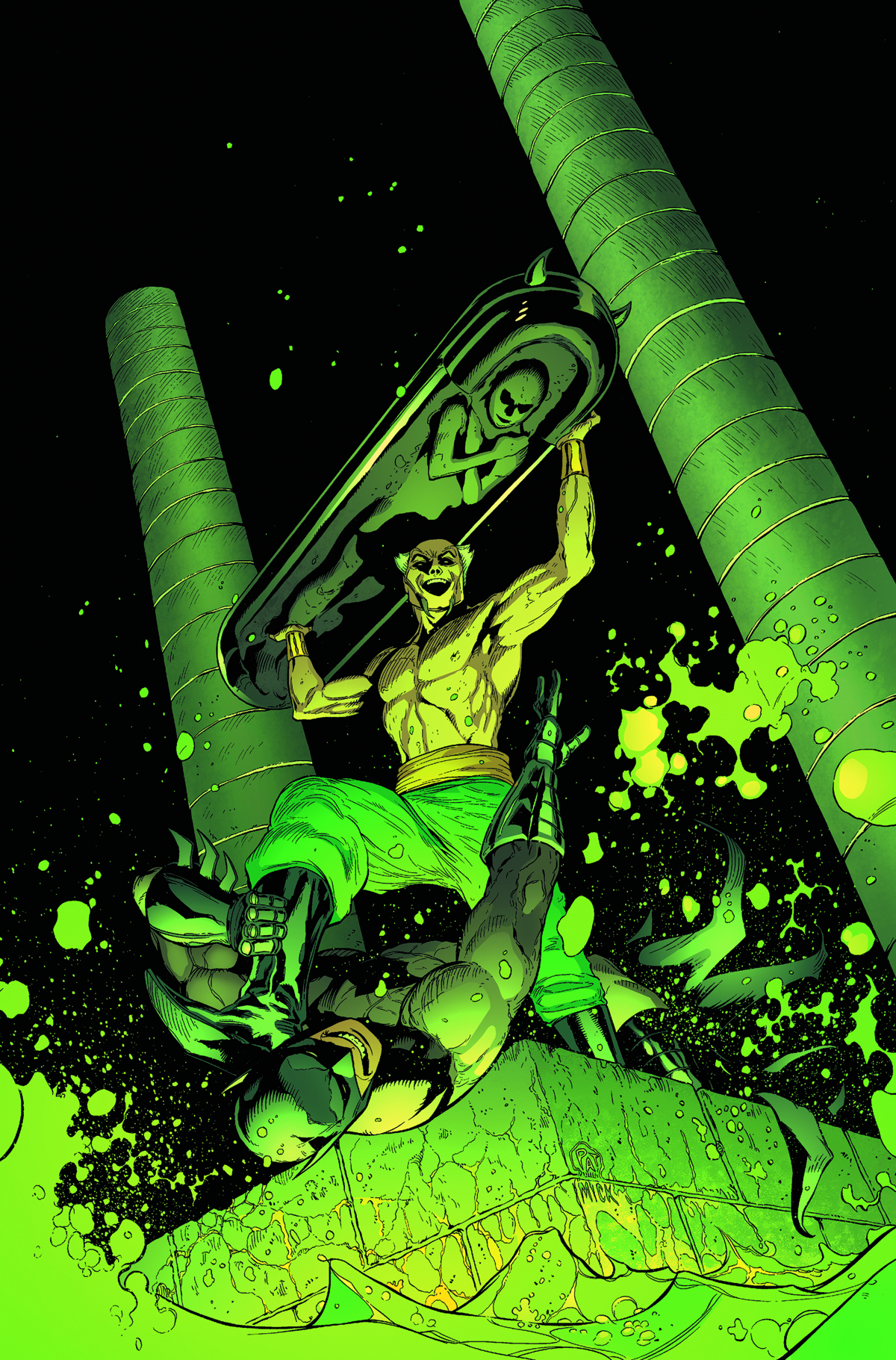 "The Hunt for Robin" concludes! Batman has caught up to Ra's al Ghul, and the battle for the bodies of Talia and Damian begins!
BATMAN ETERNAL #11
BATWOMAN #32
FABLES #141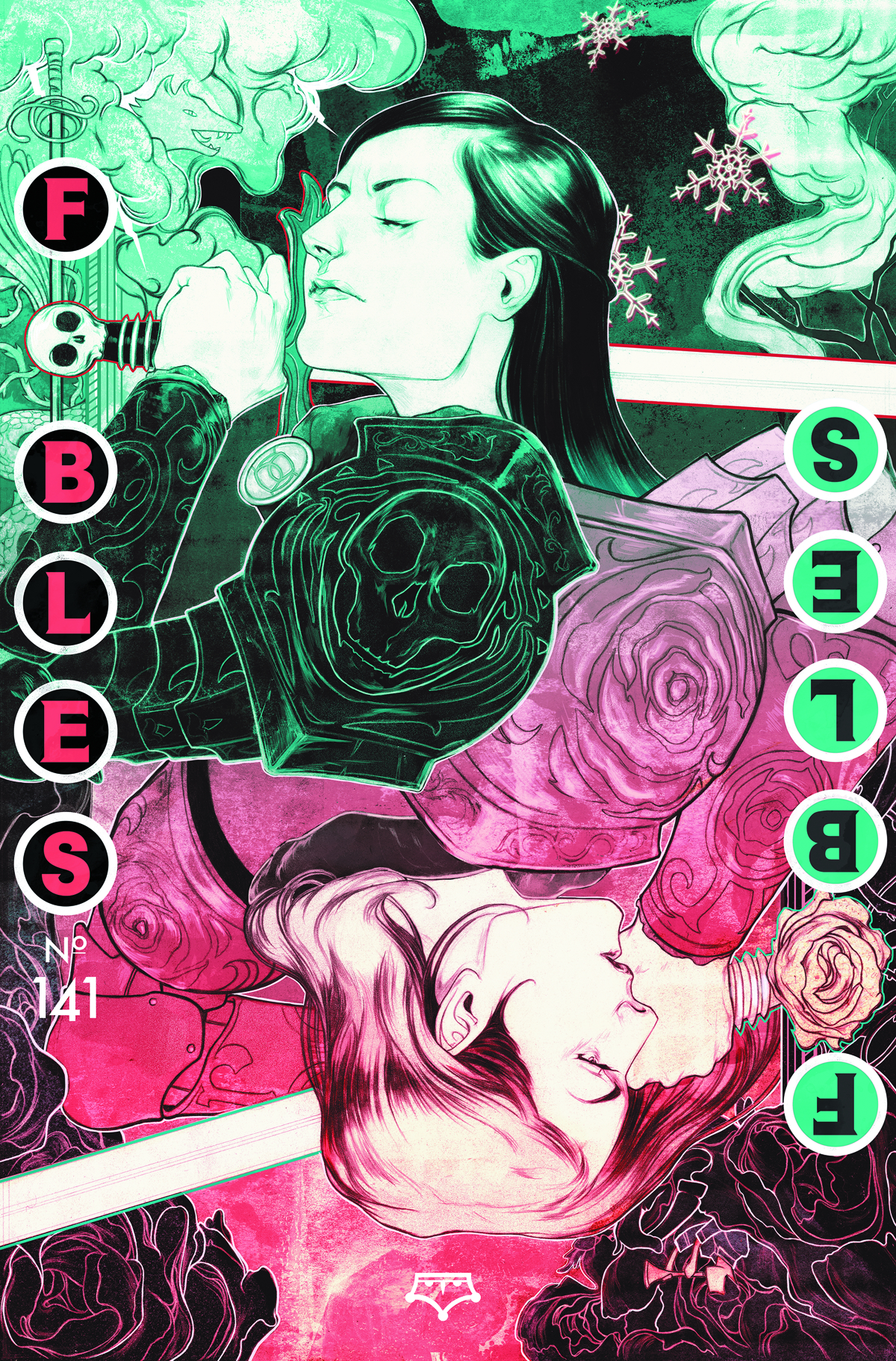 "HAPPILY EVER AFTER!" Part 1.
Good knight vs. bad knight. King Arthur vs. Morgan le Fay. Rose Red vs. Snow White. The two sisters are caught up in the roles Camelot has set for them, and now they're ready for battle. Plus, don't miss the backup story illustrated by P. Craig Russell!
GREEN LANTERN NEW GUARDIANS #32
HARLEY QUINN #7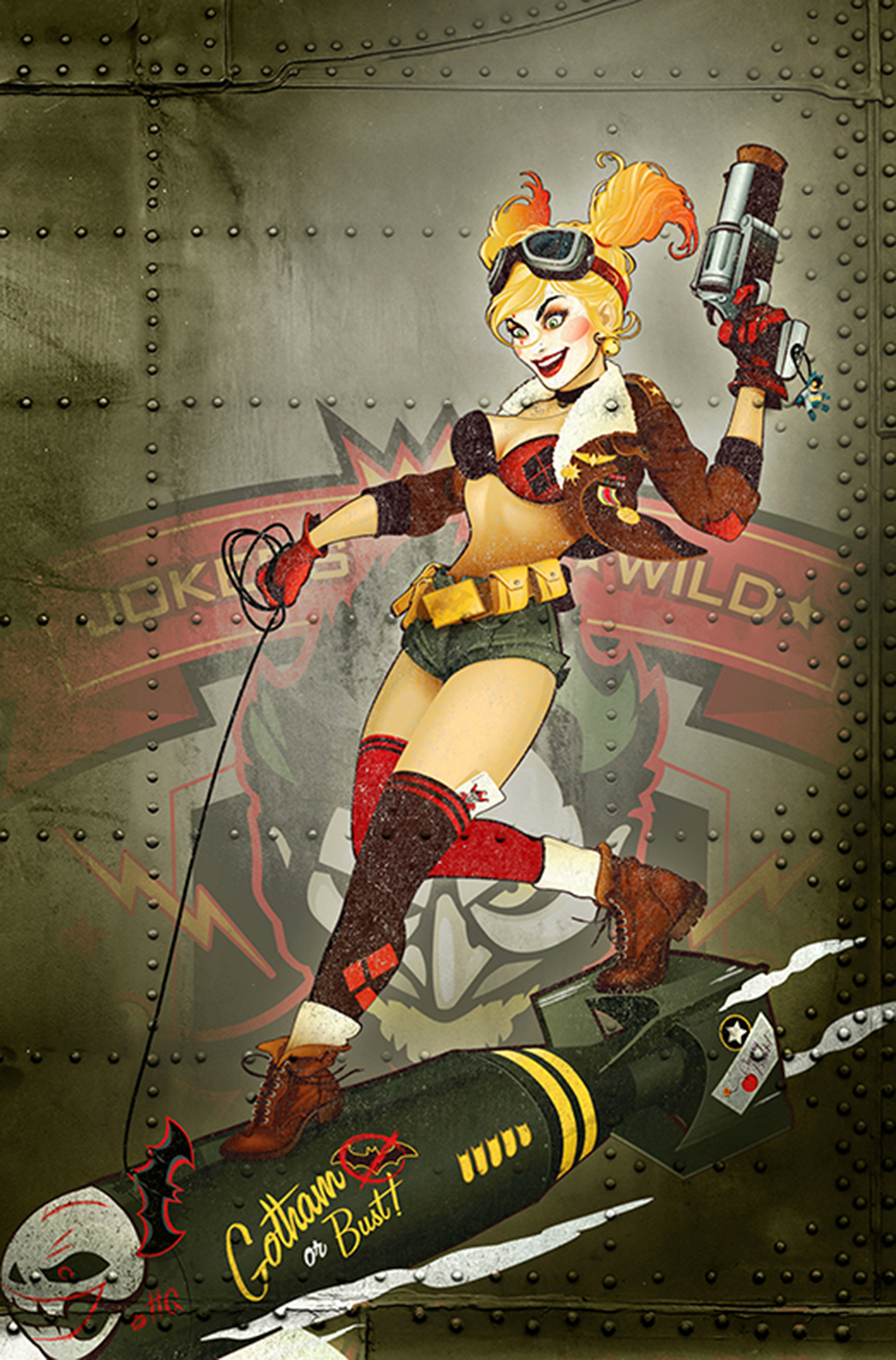 Welcome to Ladies' Night, where Harley gets her butt kicked by Big Bertha Bensonhurts at the roller derby, starts a massive bar fight and teams up with Poison Ivy to find out who hired all those pesky assassins!
NEW 52 FUTURES END #7
RED HOOD AND THE OUTLAWS #32
SCRIBBLENAUTS UNMASKED CRISIS OF IMAGINATION #6
SUPERGIRL #32
TEEN TITANS GO #4
TRINITY OF SIN PANDORA #12
UNWRITTEN VOL 2 APOCALYPSE #6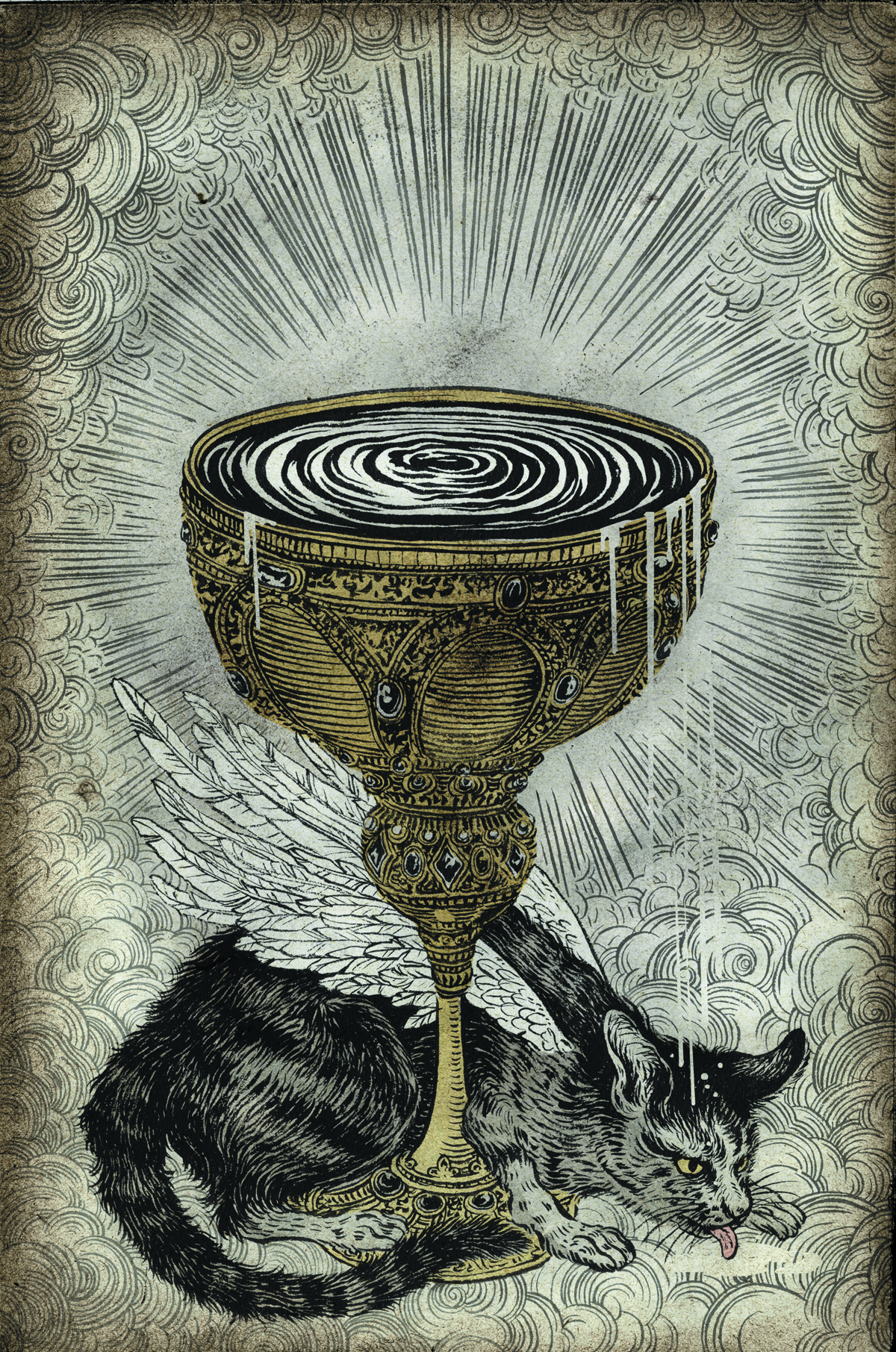 "The Fisher King," part 1 of 3. As Pullman's cold war against stories turns hot, it's in stories that Tom must find the weapons and allies he'll need to beat him. And the best weapon of all is one a thousand knights have quested for...
WONDER WOMAN #32

IDW
EYE OF NEWT #1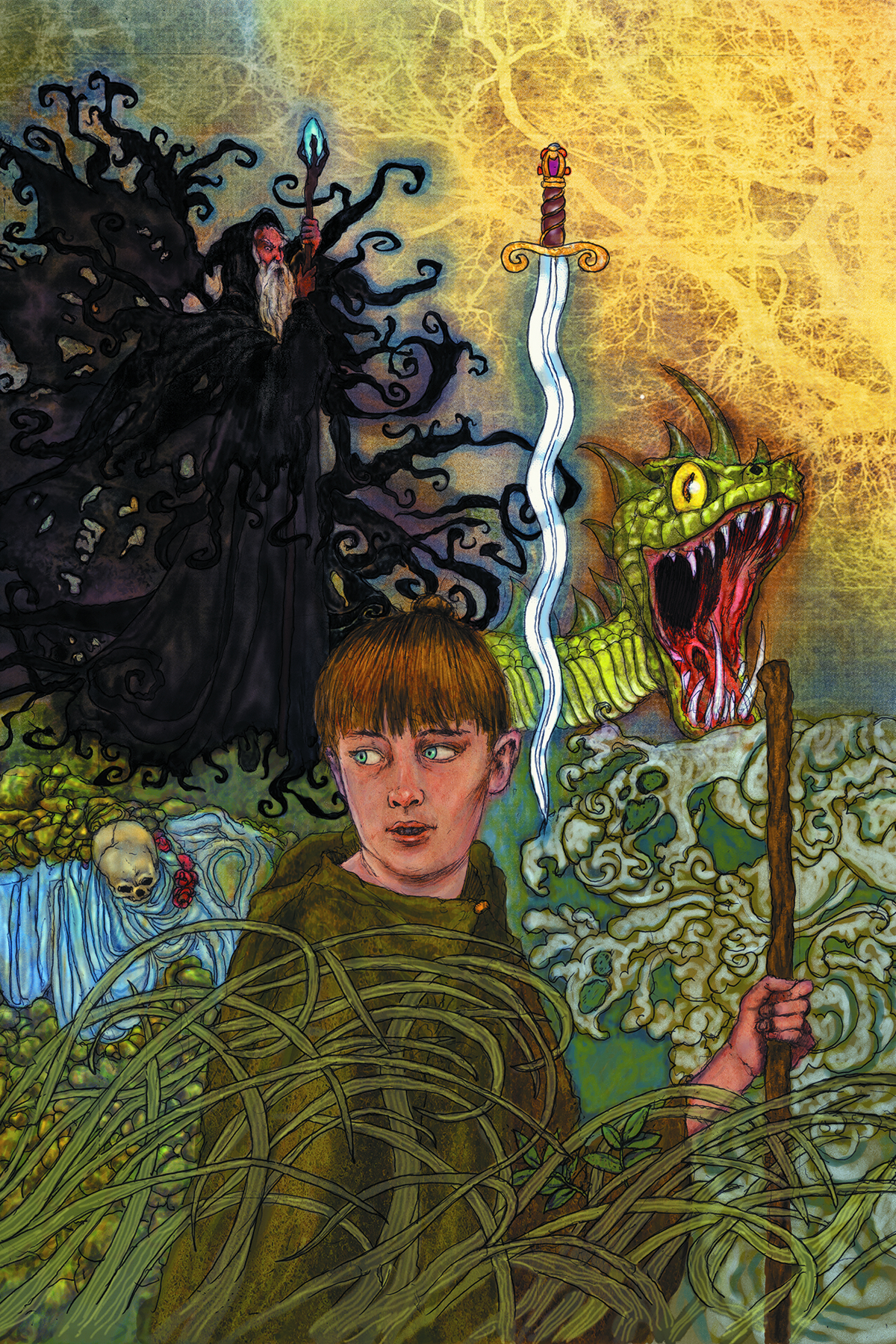 As a young apprentice wizard embarks on a perilous quest, he encounters marvelous creatures of all shapes and sizes, and learns a dark secret that could shape his entire destiny!
A beautifully illustrated new series perfect for fans of The Hobbit!
KILL SHAKESPEARE MASK OF NIGHT #1 (OF 4)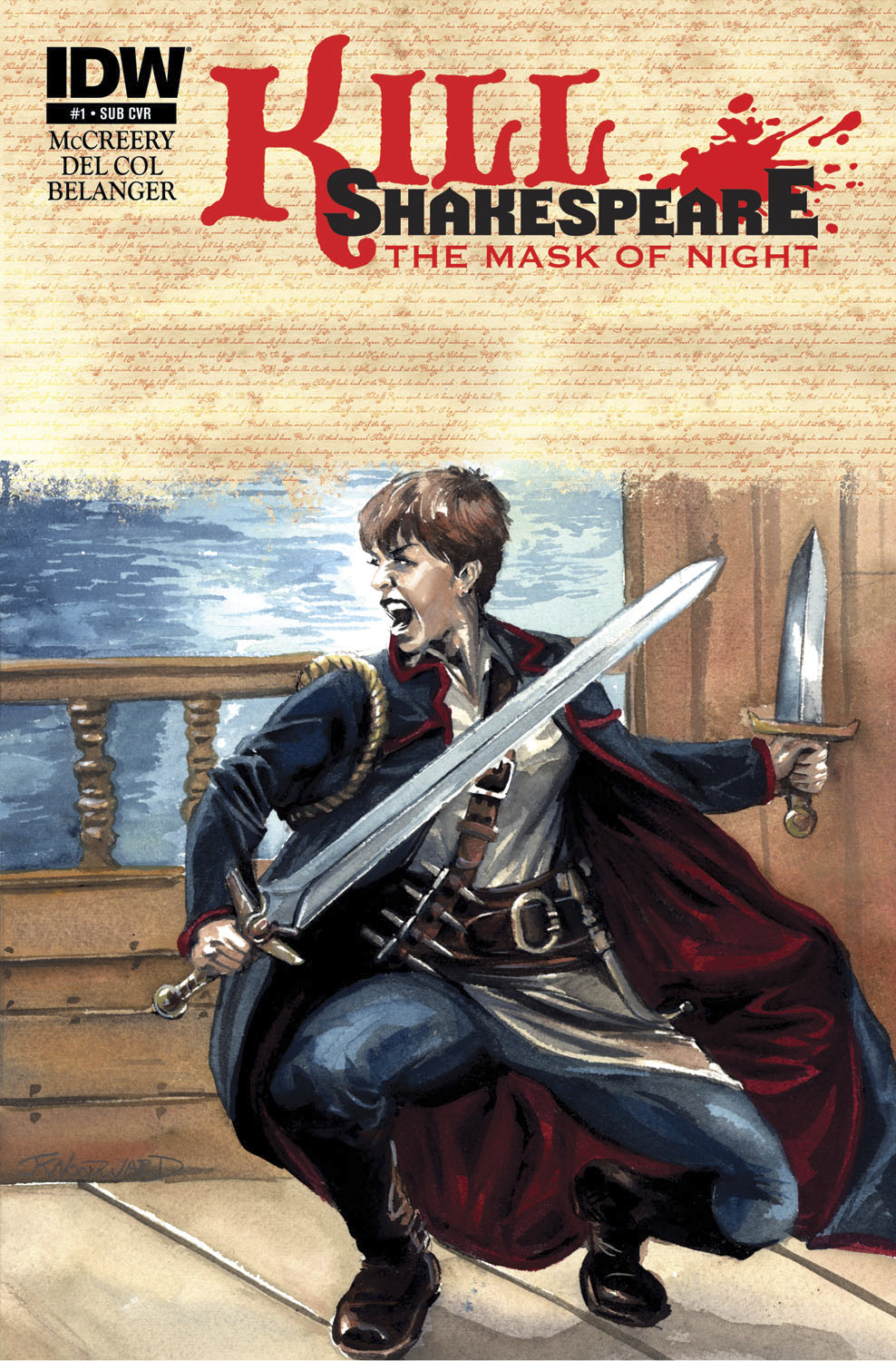 The award-winning series returns with a high seas tale of pirate battles, vengeance and lost love. Hamlet, Juliet, Othello and Shakespeare become pawns in a deadly game of survival between the legendary masked pirate Captain Cessario, his first mate Viola, and the new terror on the water, Titus Andronicus' forbidding war ship The Lavinia.
LITTLEST PET SHOP #2 (OF 5)
MY LITTLE PONY FRIENDS FOREVER #6
POPEYE CLASSICS ONGOING #23
STAR TREK CITY ON THE EDGE OF FOREVER #1 (OF 5)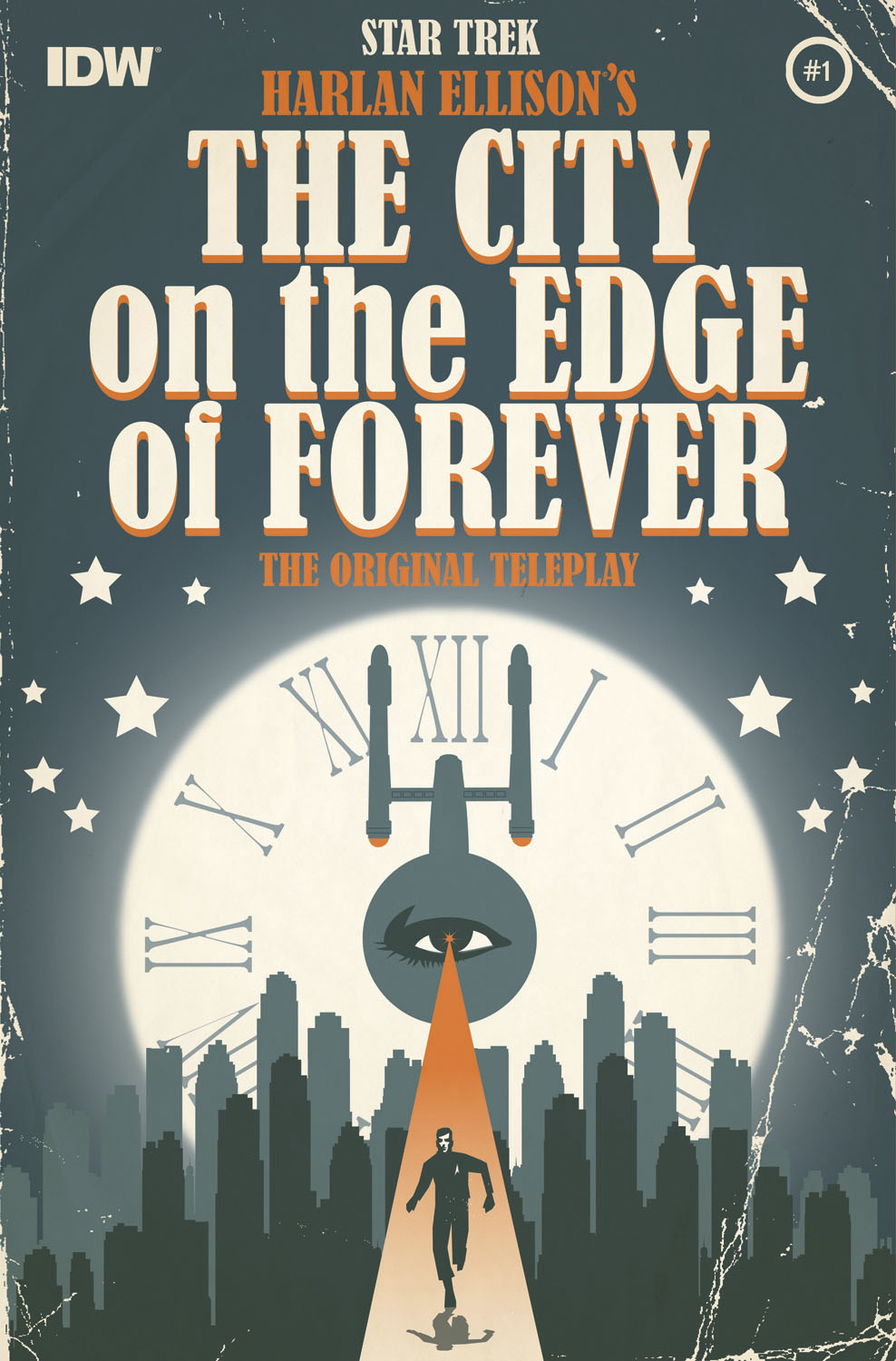 For the first time ever, a visual presentation of the much-discussed, unrevised, unadulterated version of Harlan Ellison's award-winning Star Trek teleplay script, "The City on the Edge of Forever!" This Hugo- and Writer's Guild of America Award-winning teleplay has been much discussed for decades but only here can you see the story as Mr. Ellison originally intended!
THE LONE RANGER #25 (OF 25)
TMNT ONGOING #35
TMNT TURTLES IN TIME #1 (OF 4)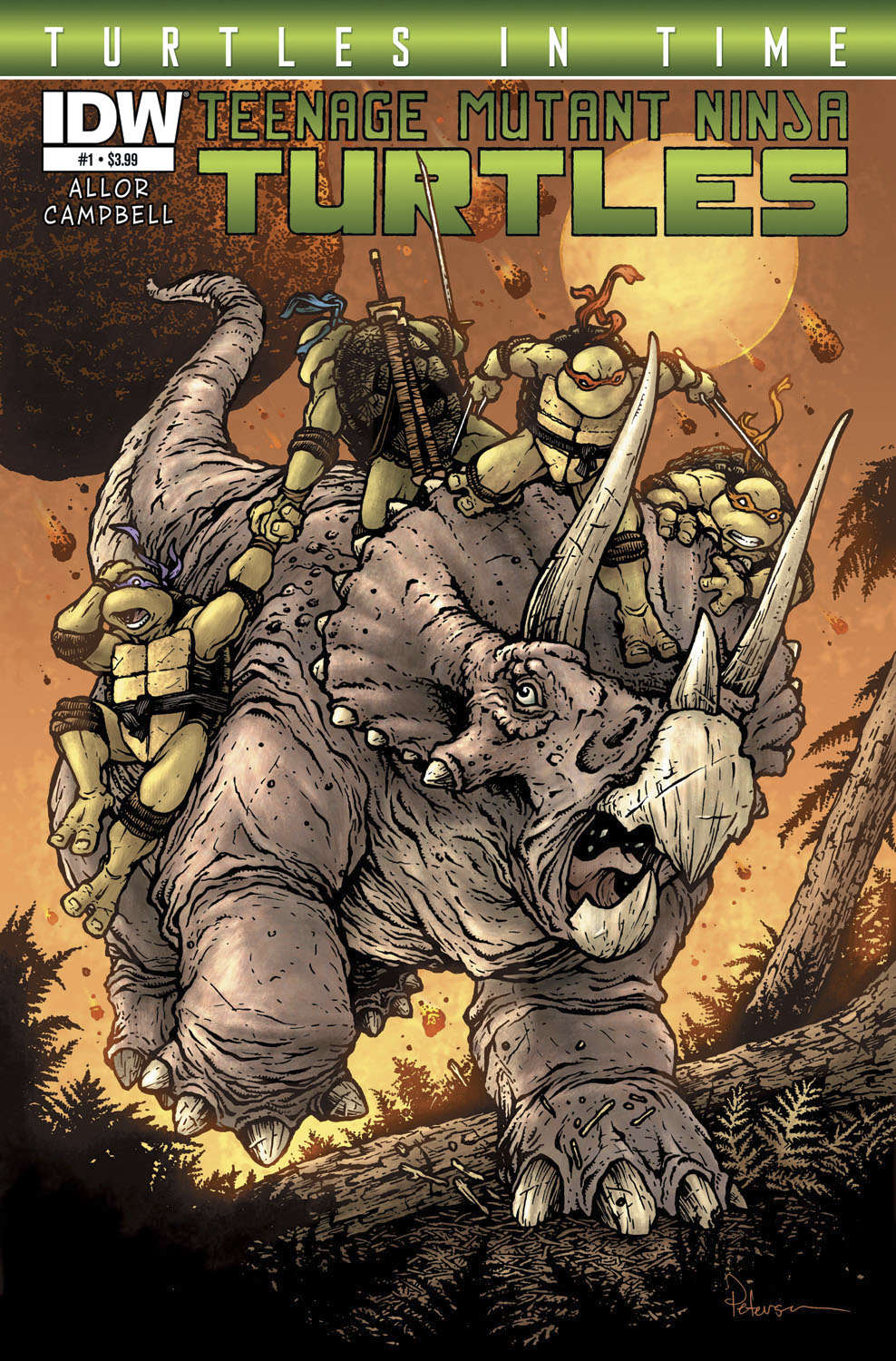 A brand new mini-series from Paul Allor, Erik Burnham and some of the best IDW TMNT artists ever! The Turtles become unstuck in time and go spinning into the past! First stop: the prehistoric age, where they are far from the most dangerous reptiles around! Will the Turtles be able to find their way home without damaging history?
V-WARS #3
WINTERWORLD #1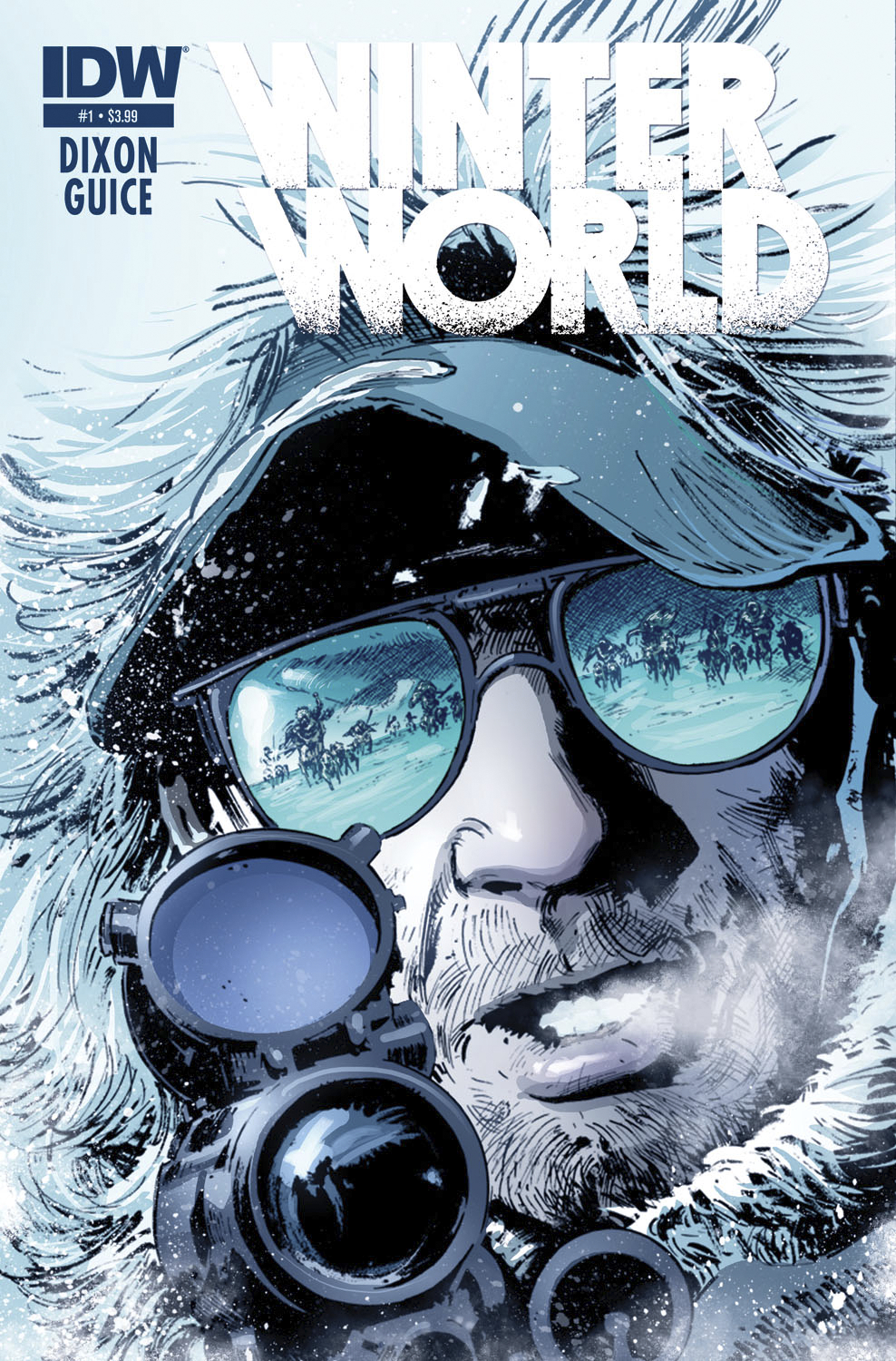 Winter is coming early! All new stories based on the Chuck Dixon/Jorge Zaffino classic! The apocalyptic international comics sensation of an Earth turned to an icy hell is back with Dixon returning to script and Butch Guice doing some of the best work of his illustrious artistic career as they take on the bleak and frozen future. Follow Scully and Wynn from their icy home of Wintersea into a killing wasteland where the coldest place is the human heart.
IMAGE
ALEX + ADA #7
APHRODITE IX #11
FATALE #23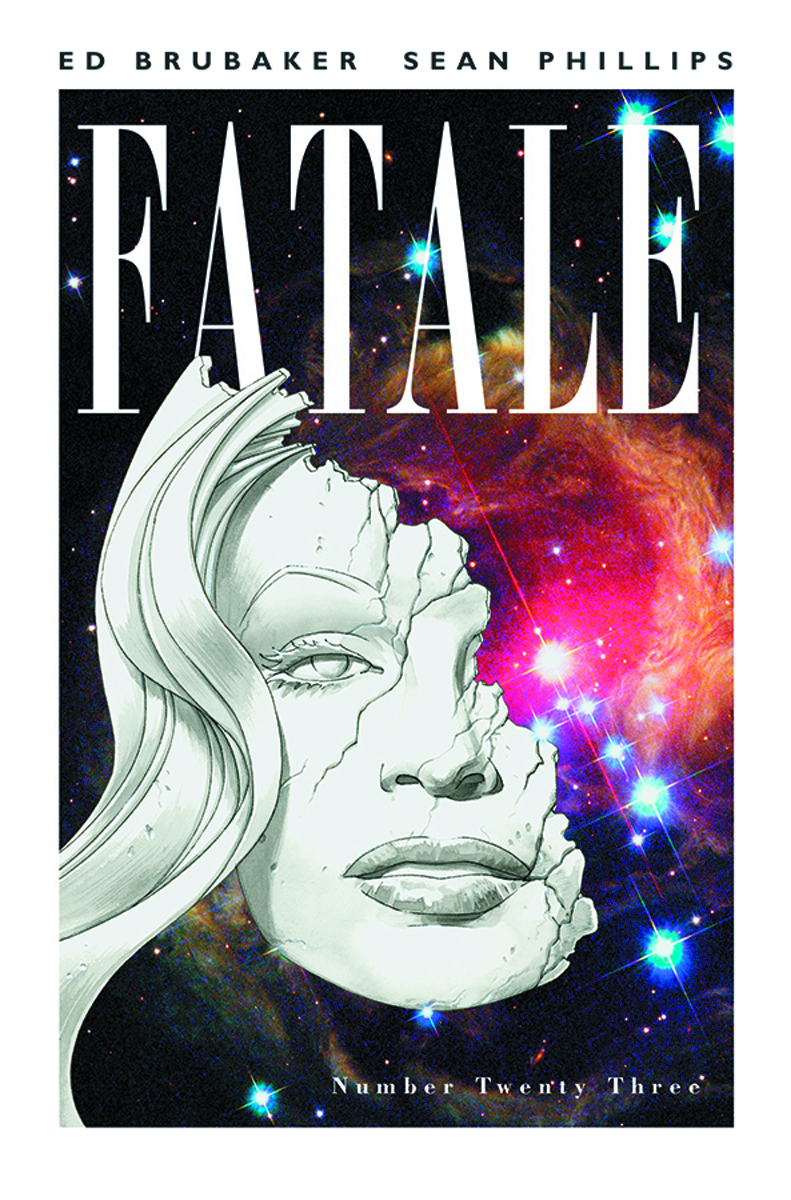 The strangest issue of FATALE yet, as Nicolas Lash finally learns the last of Josephine's secrets, and the universe will never look the same.
Don't forget that every issue of FATALE contains extra art and articles not available anywhere but the single issues!
MANHATTAN PROJECTS #21
MINIMUM WAGE #6
MPH #2 (OF 5)
A good guy dealt a tough hand, Roscoe's found the perfect Get-Out-of-Jail-Free Card in the form of super-speed pills called MPH. Now that he knows who put him away, he'll find that revenge is a dish best served...lightning fast! The all-new Millarworld Universe zooms ahead at breakneck speed with Millar and Fegredo's urban adventure tale.


SAVAGE DRAGON #195
SEX CRIMINALS #6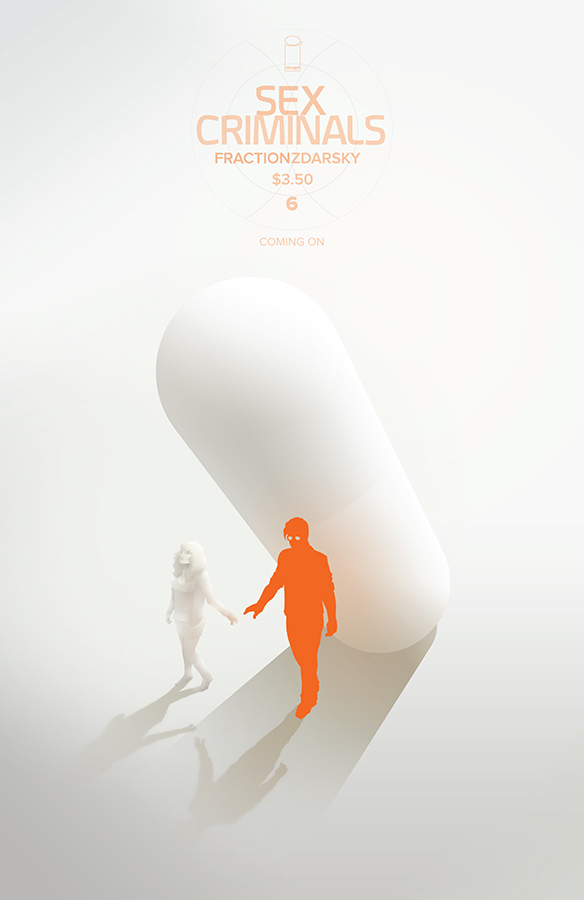 TIME MAGAZINE'S COMIC OF THE YEAR RETURNS WITH ITS SECOND STORYLINE!
After their narrow getaway from the Sex Police, Jon and Suzie are learning that this is "just the tip" of a massive iceberg. And what happens after the rush of a new relationship fades? Are they in love, lust, like, or just lame? Sexy fun times returns: We missed you so much, brimpers.
THE WICKED + THE DIVINE #1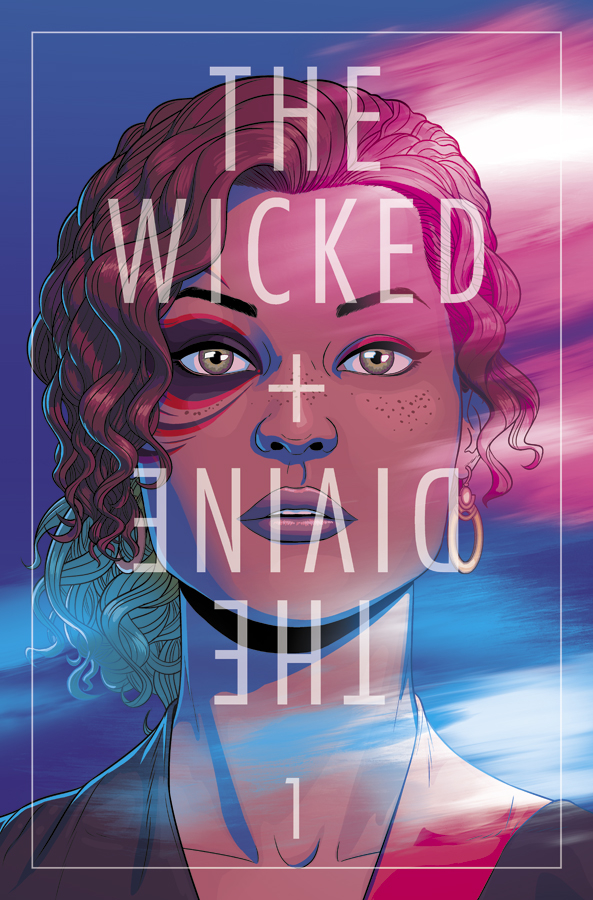 Every ninety years, twelve gods incarnate as teenagers. They are loved. They are hated. In two years, they are dead. The team behind critically thermonuclear floor-fillers Young Avengers and PHONOGRAM reunite to start a new ongoing superhero fantasy with a beautiful oversized issue. Welcome to THE WICKED + THE DIVINE, where gods are the ultimate pop-stars. But remember: just because you're immortal, doesn't mean you're going to live forever.

INDIE
ALL NEW FATHOM #7 (OF 8)
ARCHIE #656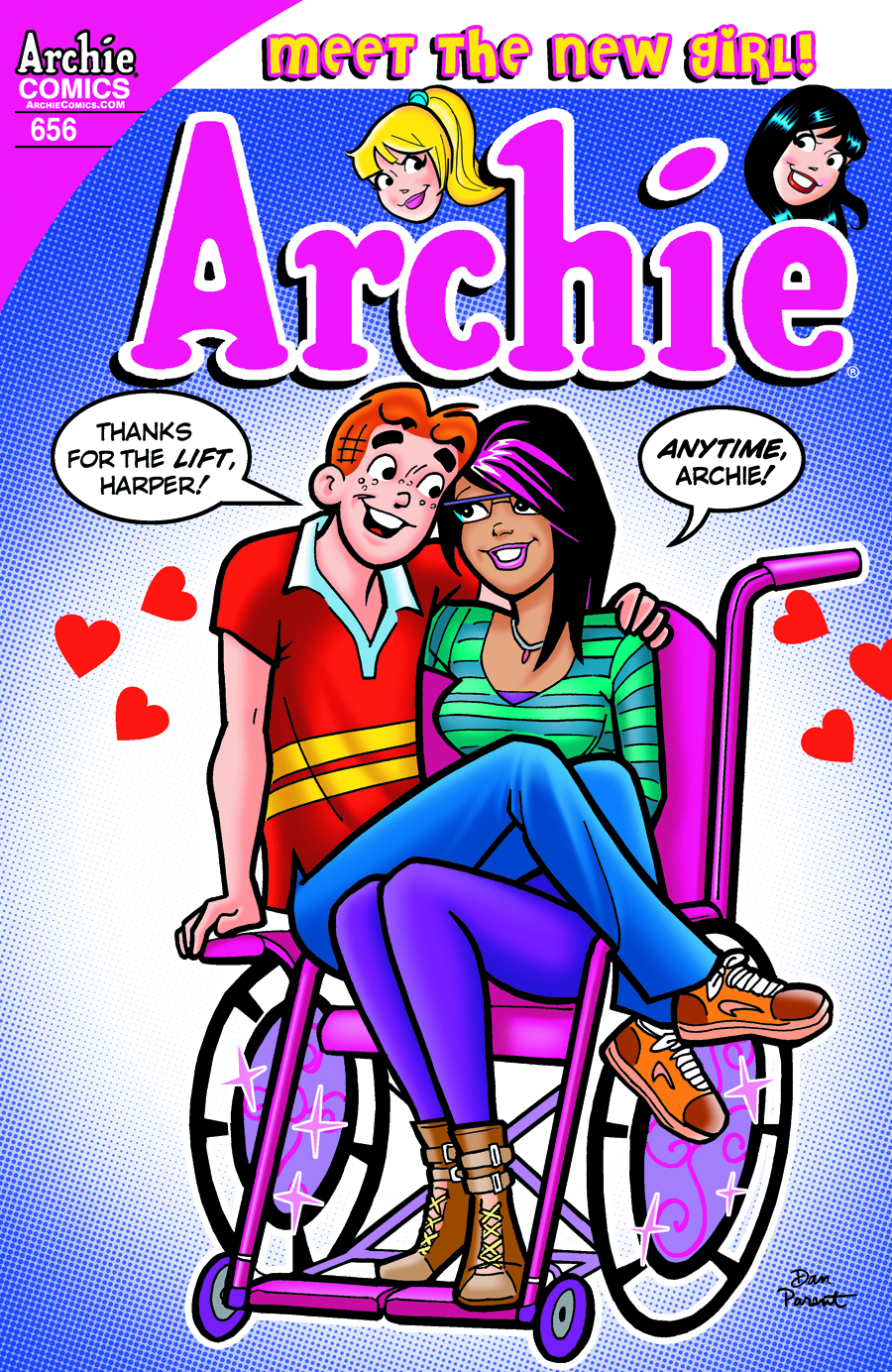 "Let's Hear it for Harper." Veronica's cousin Harper is coming to Riverdale, where she's considering attending Riverdale High. When she arrives, they see something they weren't expecting: she is physically disabled. However it doesn't take long to see that her disabilities don't hold her back, but instead add to her dynamic personality! Harper teaches the gang how something that you think can hold you back can make you that much stronger - all while being decked out in the most fashion forward wheelchair ever seen!
ARCHIE FUNHOUSE DOUBLE DOUBLE DIGEST #6
AUTEUR #4
BALLISTIC #5 (OF 5)
DOODLE JUMP #1 (OF 6)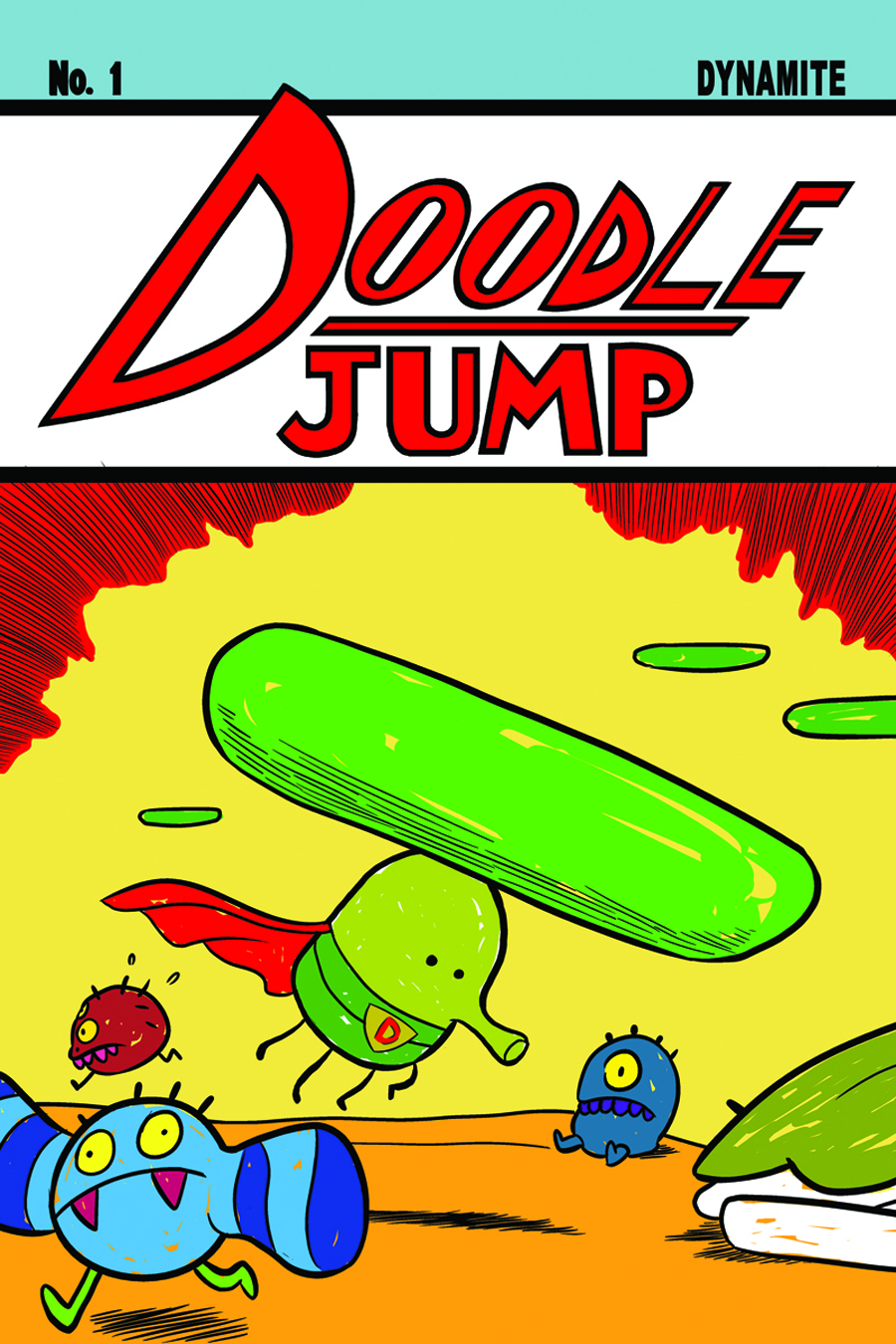 The hugely popular, award-winning game makes its comic debut! Our jump-inclined hero Doodler has landed in a mysterious wintry world - and an inhospitable one, at that! With the help of an enthusiastic new friend, can he dodge killer penguins and weather the storm? Find out in this charming first issue, written by Meredith Gran (Adventure Time: Marceline and the Scream Queens) with fantastic art by Steve Uy (Avengers Initiative, JSA Classified).
FATHOM ANNUAL #1
HARBINGER #24
LUNITA #3 (OF 4)
MAGNUS ROBOT FIGHTER #4
RED SONJA #10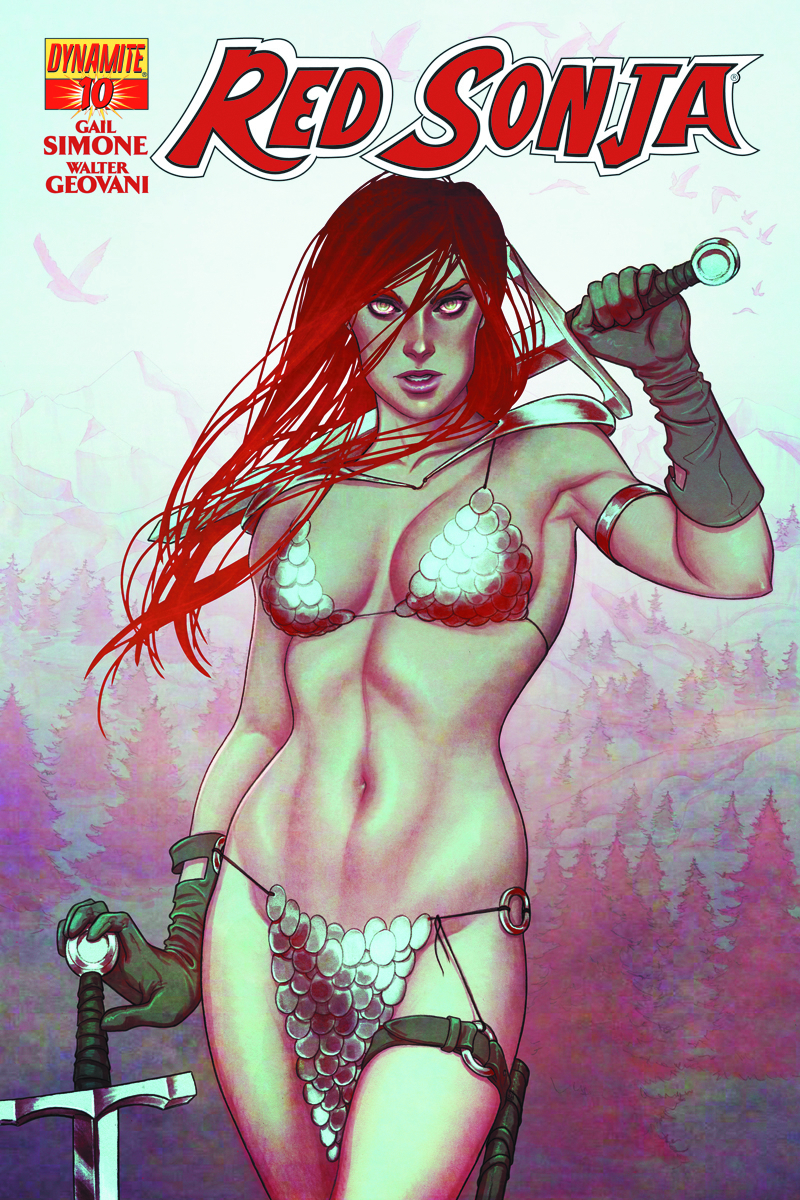 To save the lives of hundreds of people she's never even met, the She-Devil is forced to face the world's deadliest swordsman, the only man whose skill with a blade threatens to dwarf Red Sonja's own! The acclaimed run by writer Gail Simone and artist Walter Geovani kicks into even higher gear in this epic duel of blood and steel!
SIMPSONS COMICS #212
UNITY #8

MARVEL
AVENGERS #31 SIN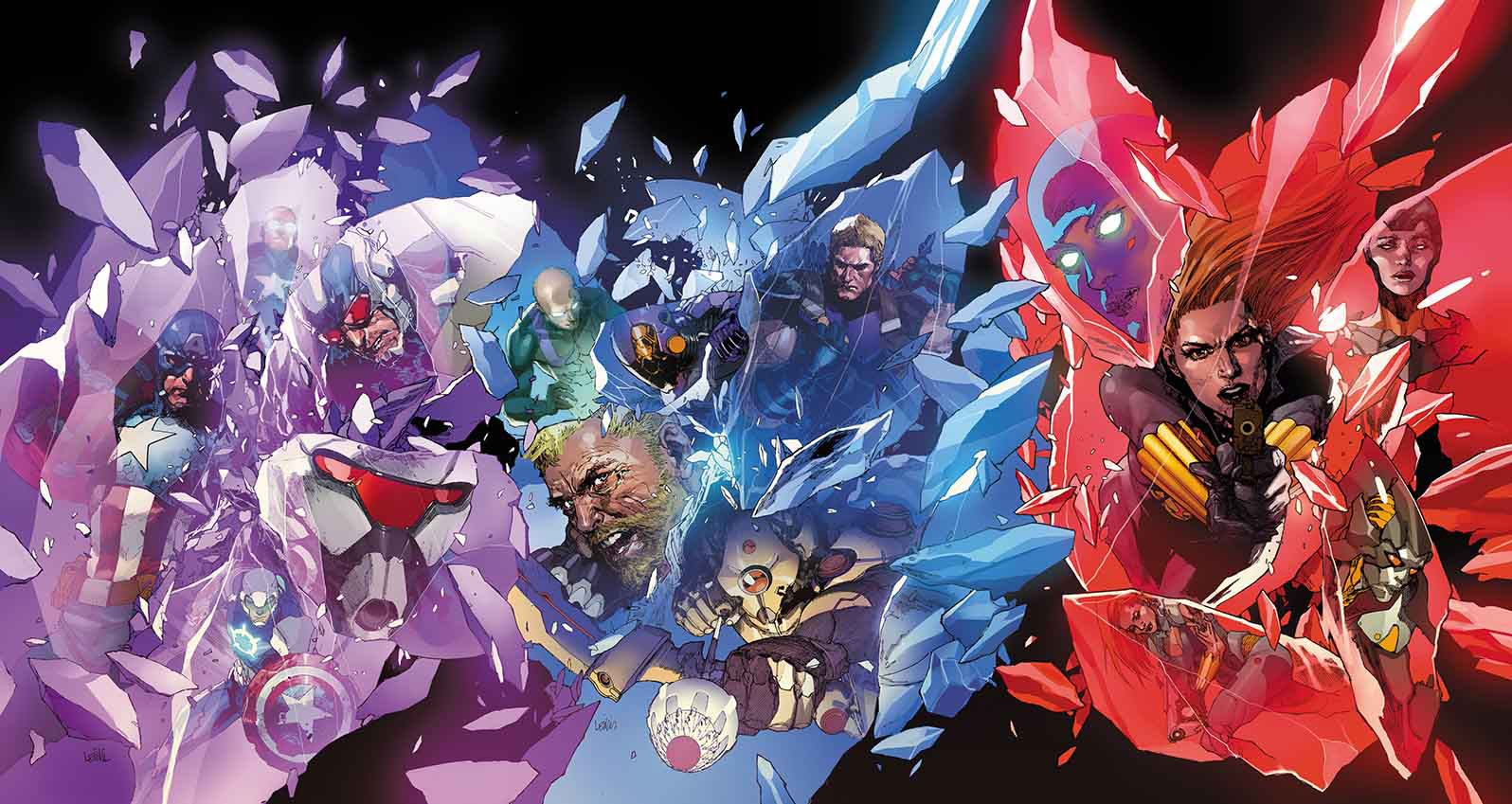 Propelled fifty years into the future, the Avengers come face-to-face with the legacy of their actions!
AVENGERS WORLD #8 ANMN
DAREDEVIL #4
ELEKTRA #3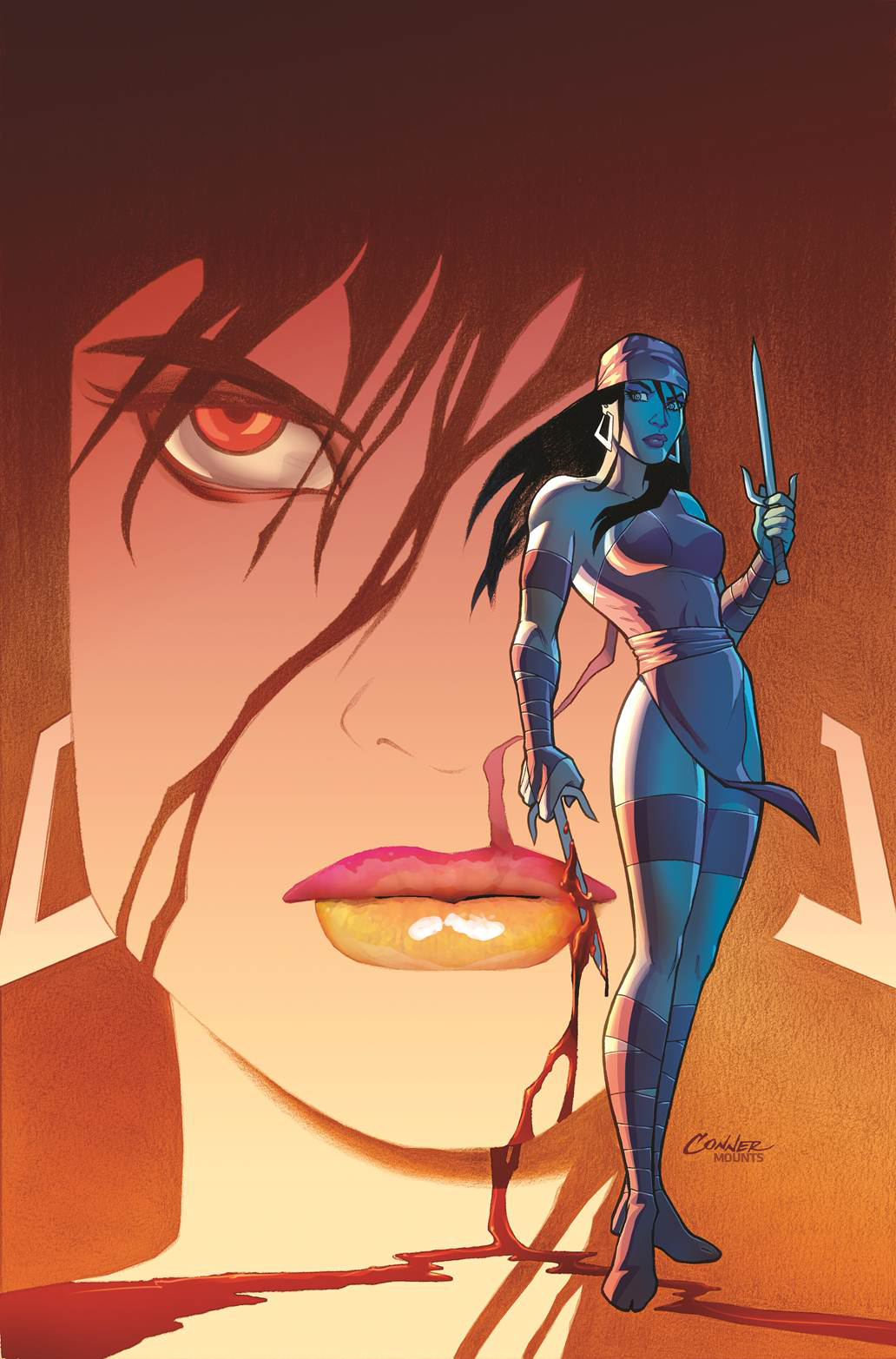 The seductress of the sai makes the hunt look easy--but this might be one quest Elektra's not prepared for. Further plunging into the deep crevices of the Marvel Universe, her quest for Cape Crow becomes murkier, as the hit is not what it seems.
Will Elektra do what she's never done before--and protect the mark?
GEORGE ROMERO'S EMPIRE OF DEAD ACT ONE #5 (OF 5)
IRON MAN #28 ANMN
IRON PATRIOT #4
NOVA #18 SIN
ORIGINAL SIN #4 (OF 8)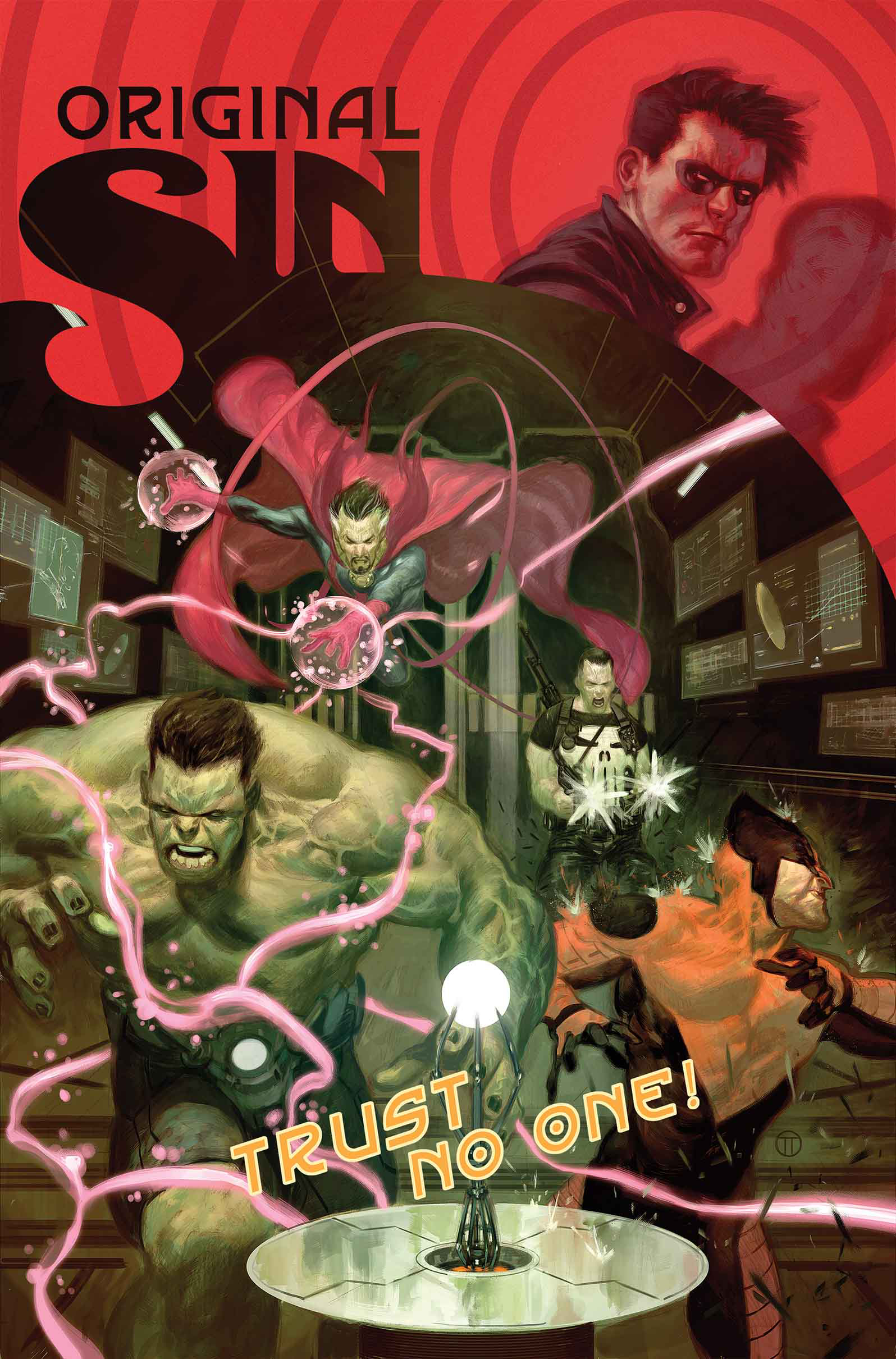 TRUST NO ONE. NOT EVEN YOURSELF.
One hero goes rogue. Another loses his head.
Dr. Strange and the Punisher team up for a daring raid.
And all trails now lead to one suspect.
But he... how is that even possible?
PUNISHER #7
SILVER SURFER #3 ANMN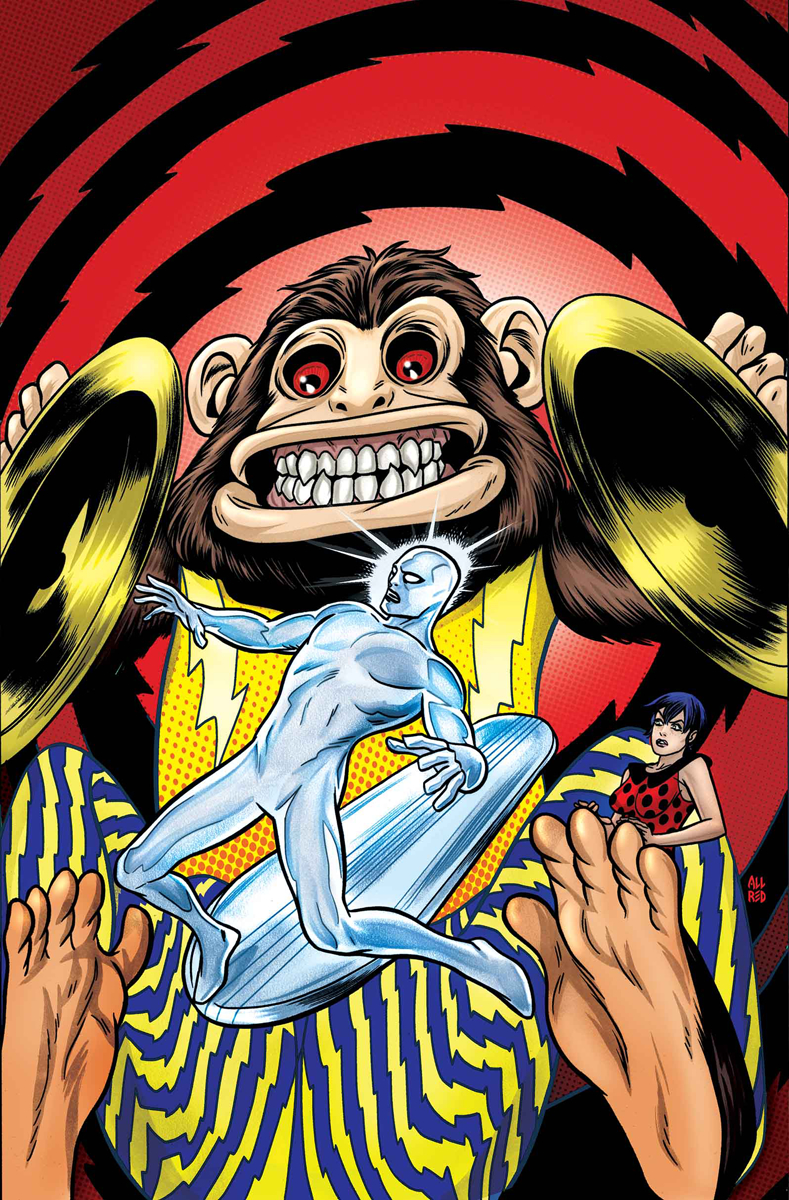 Any old heroes can save the day. The Surfer and Dawn are out to save the day AFTER.
As everything goes kablooey, find out why the fate of every possible tomorrow rests... in a wind-up toy monkey. No. Really. One of those creepy things with the cymbals.
Also, after 48 years in comics, one of the most under appreciated characters in the entire Marvel Universe FINALLY gets a name. Have your handbooks ready!
THOR GOD OF THUNDER #23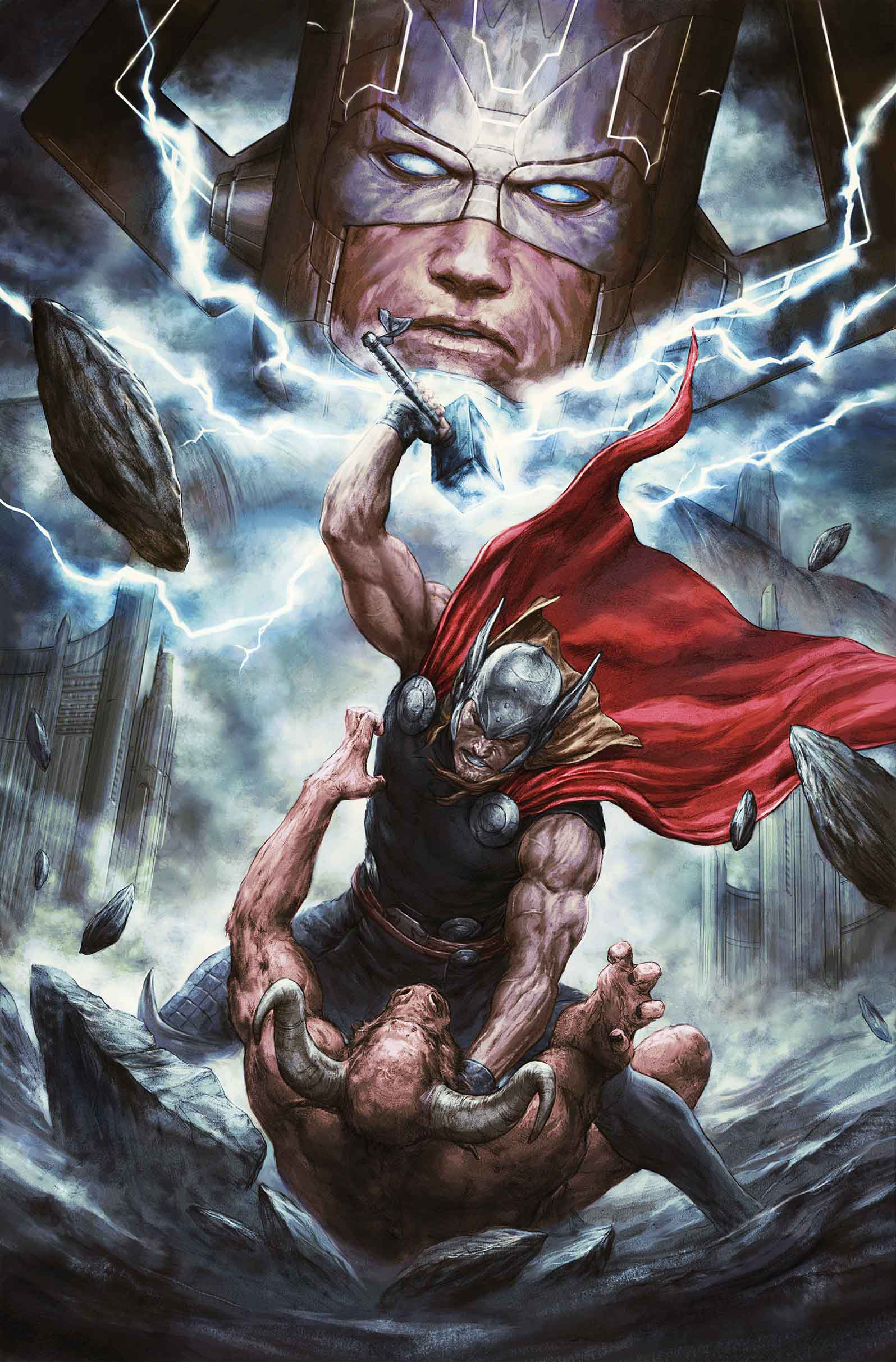 THE LAST DAYS OF MIDGARD Part Five
Thor's war to save the earth comes to its epic conclusion. In the far future, King Thor makes a dark decision that may save the day, but at what cost?
And in present-day Broxton, Oklahoma, Thor makes a final stand against the forces of ROXXON, but not even a god can save everyone.
THUNDERBOLTS #27
ULTIMATE FF #3
UNCANNY X-MEN #22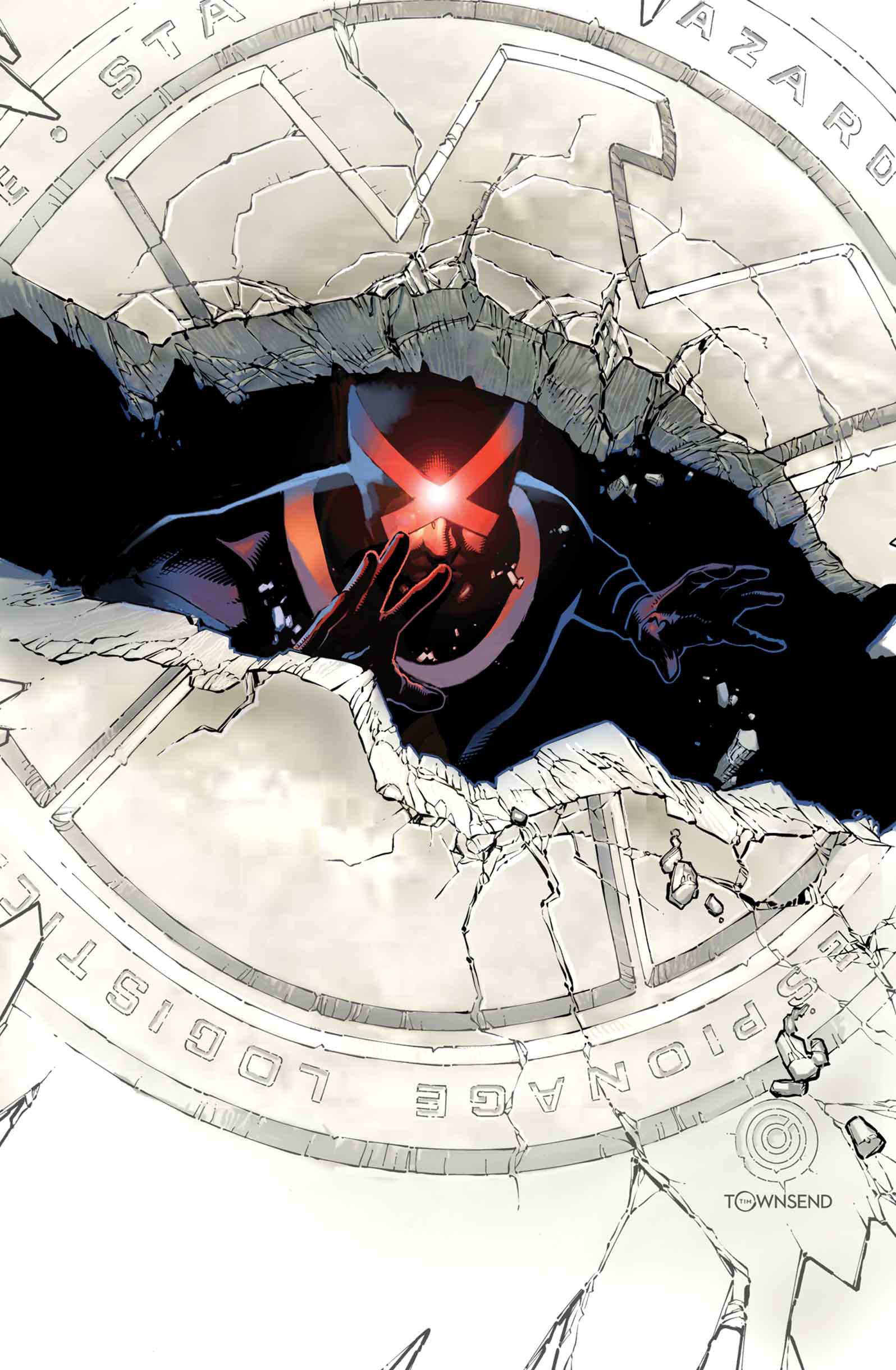 The war between the Uncanny X-Men and S.H.I.E.L.D. heats up!
Can Cyclops and his team track down the source of this new brand of sentinels? And is S.H.I.E.L.D. really behind these attacks?
WOLVERINE AND X-MEN #5
X-MEN #15