25 JUNE 2014
It's an action-packed week for new series and ongoing comics here at Dave's! Walking Dead creator Robert Kirkman's new supernatural series OUTCAST premieres and this tale of demonic possession looks like it could be another crossover hit. Marvel's ORIGINAL SIN event continues unabated with the anthology ORIGINAL SINS, this time with tales featuring Black Knight, Young Avengers and...Howard the Duck!? (Is it weird I'm actually really curious how he fits in to this cataclysmic story?), FANTASTIC FOUR, and the premiere of HULK VS IRON MAN - did Tony Stark 'create' the Hulk? Will Tony and Bruce's friendship ever be the same if he has? All the answers (hopefully!) will be revealed in this miniseries. Other great new titles in store: all ages gothy treat EMILY AND THE STRANGERS, the conclusion of DEADPOOL VS CARNAGE, DREAM THIEF: THE ESCAPE, NEW AVENGERS ANNUAL, SPIDER-MAN SPECTACULAR one shot, and the premiere of SAVAGE HULK. There's also Warren Ellis' sell out hit TREES, beautiful clockpunk science fiction tale BRASS SUN, DEADLY CLASS, AMAZING SPIDER-MAN, C.O.W.L, MS MARVEL, SUPERMAN, WOLVERINE, JUSTICE LEAGUE, SAGA, and alas my fellow Browncoats, we must say goodbye to SERENITY: LEAVES ON THE WIND.
What are you excited to read this week? Talk to us @DavesComics!
DARK HORSE
CONAN THE AVENGER #3
DREAM THIEF ESCAPE #1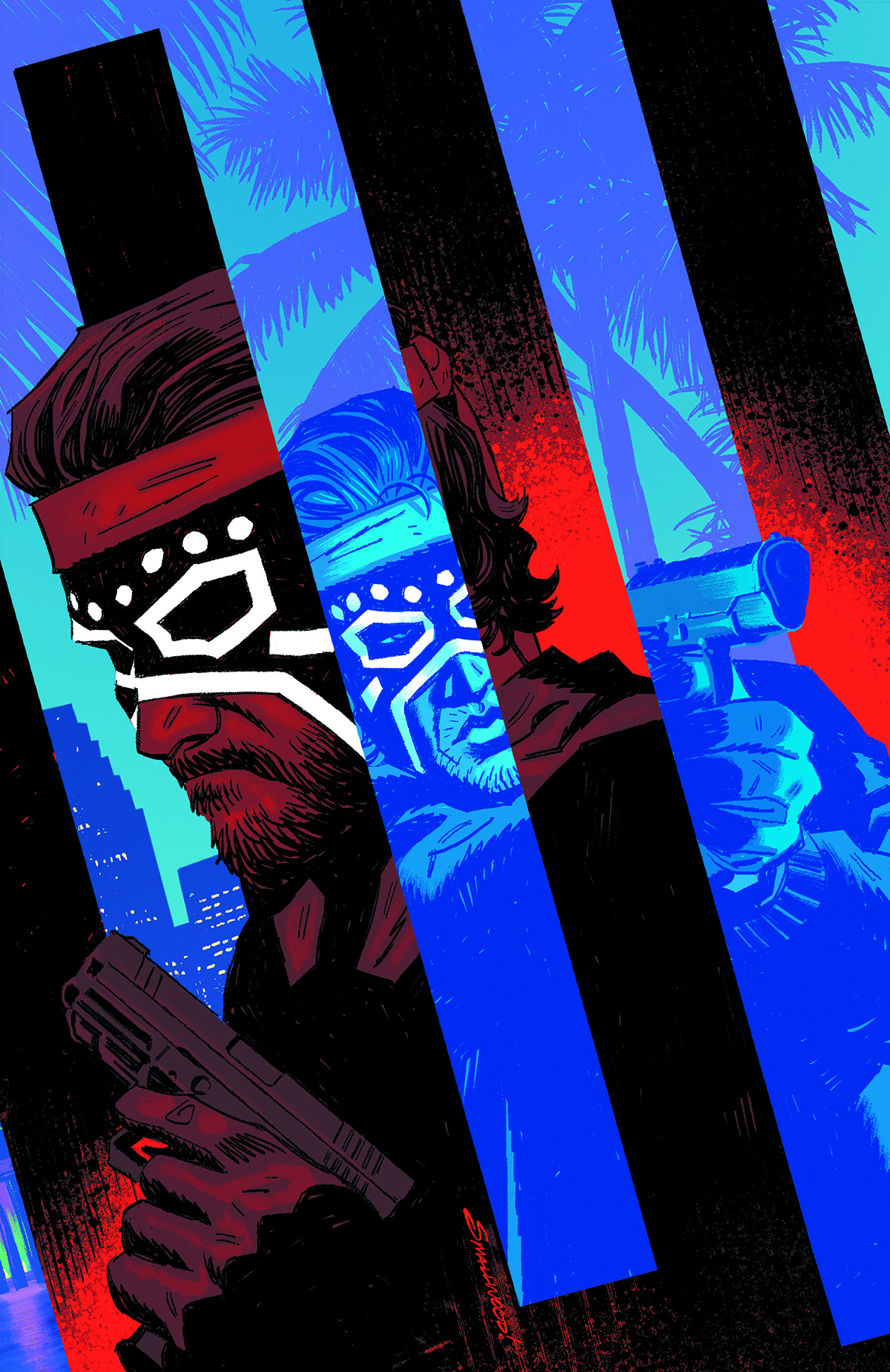 Like his father before him, John Lincoln is a Dream Thief, possessed by vengeful spirits while he sleeps-a deadly instrument of revenge! Now he must defend the felon possessed by his father's ghost . . . and get revenge against his killer! Continuing the supernatural drama of last summer's acclaimed miniseries.
EMILY & THE STRANGERS BREAKING RECORD #1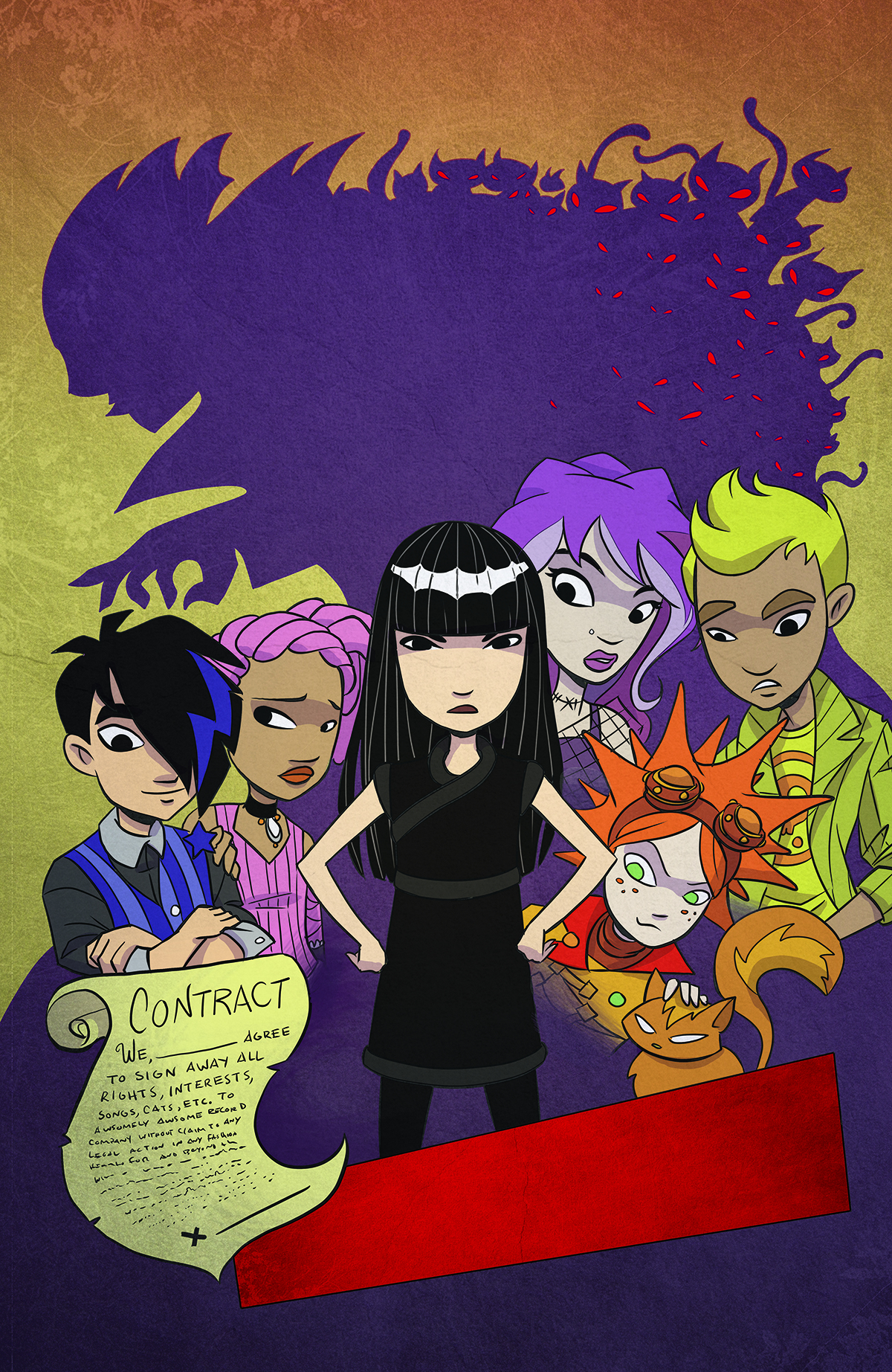 Emily and her new band, the Strangers won the battle of the bands and received a record contract with Awesomely Awesome Records, but can the girl who just figured out how to get along with her friends manage dealing with a major corporation?
GHOST #5
GOON ONE FOR THE ROAD ONESHOT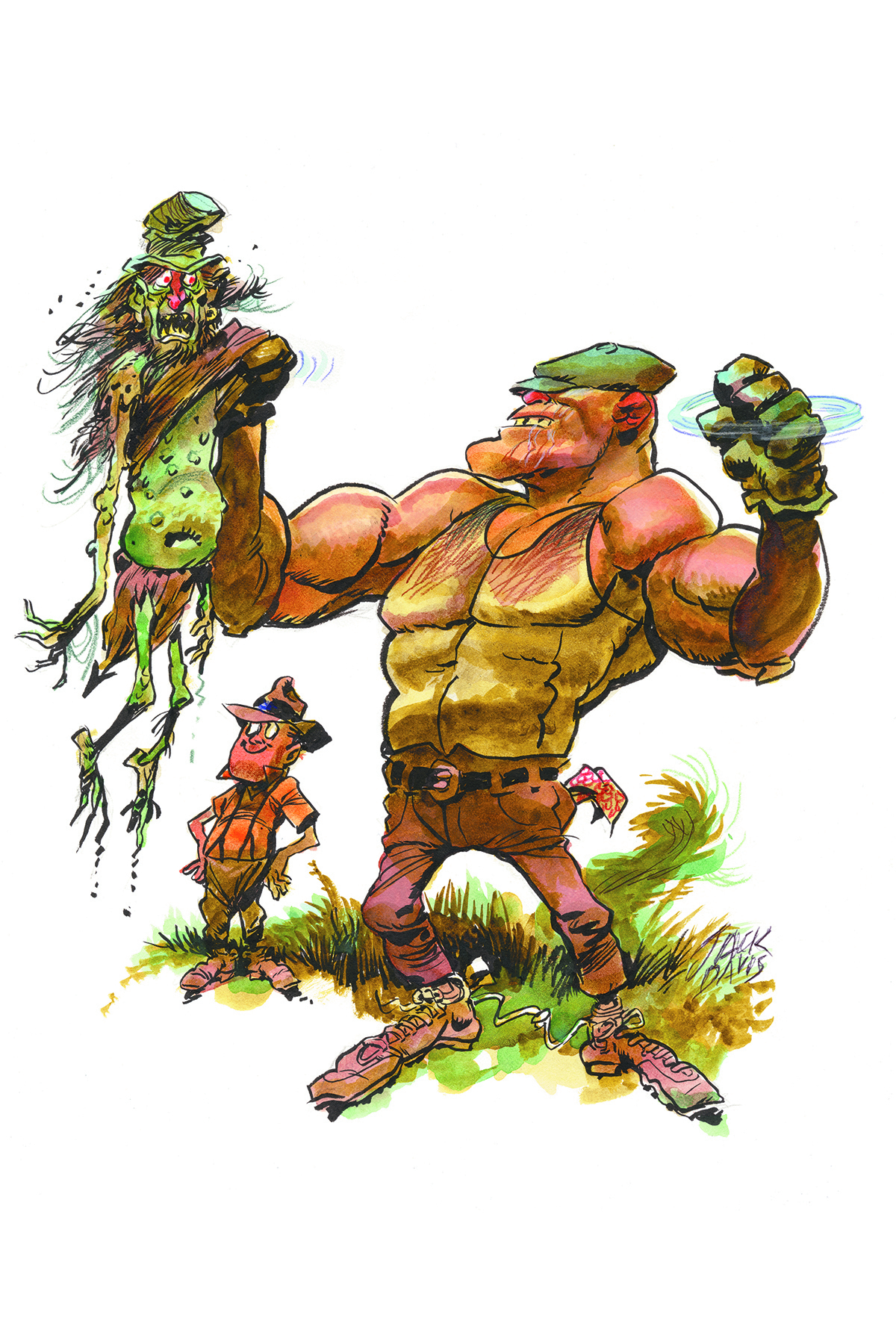 Goon and Franky meet a sailor on the hunt for his buddy . . . but trouble ensues when the trio go bar to bar in genre-hopping pursuit.
Revenge-what better way than to have a cover by one of the greatest humour cartoonists of all time, JACK DAVIS!
HALO ESCALATION #7
KING CONAN CONQUEROR #5 (OF 6)
MASS EFFECT FOUNDATION #12
MASSIVE #24
MIND MGMT #23
SERENITY LEAVES ON THE WIND #6 (OF 6)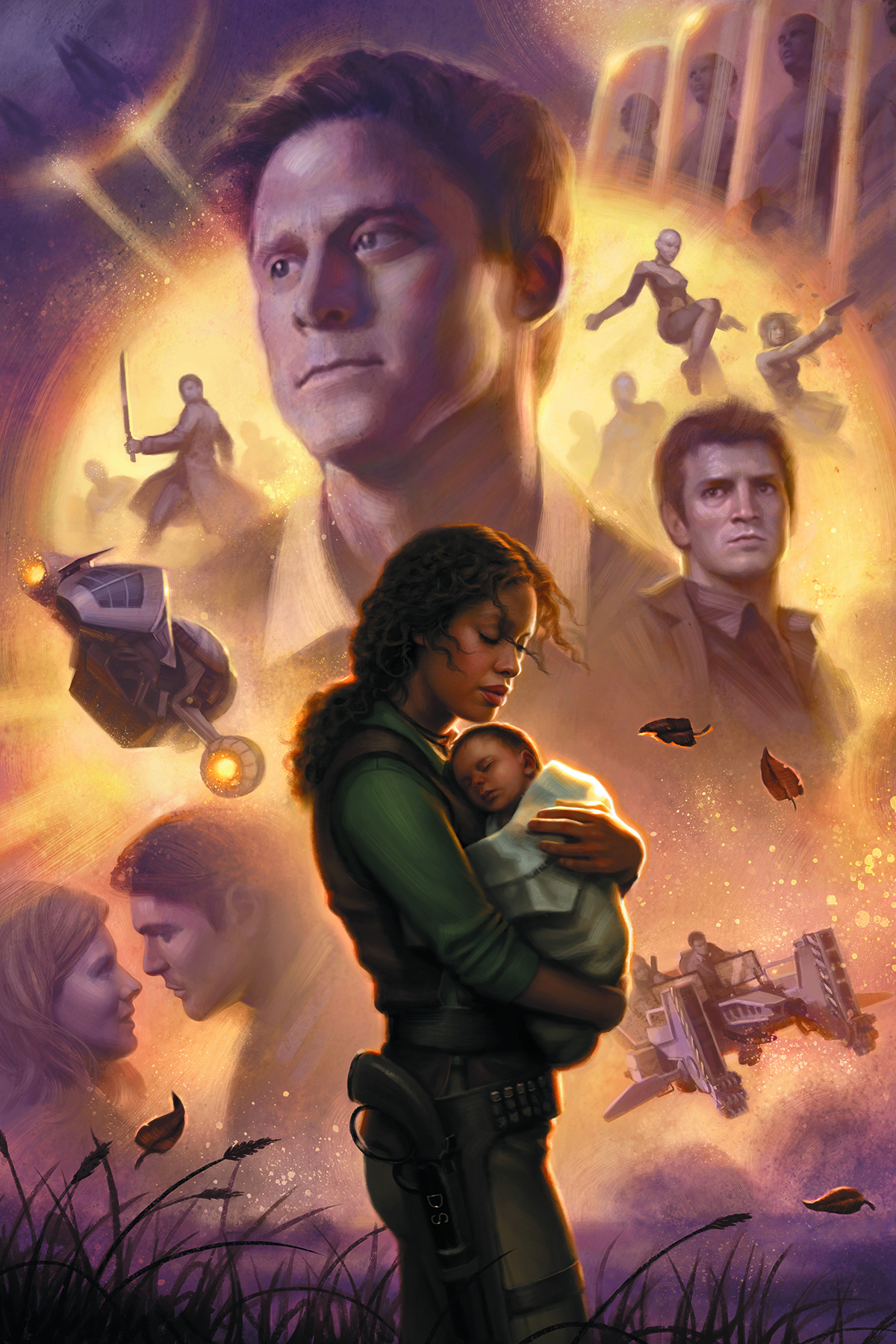 Mal's plan B - a plan he didn't like when he made it - has gone into action, and the Serenity has come out of hiding. With his crew, one victim, and a hostage, Mal is ready to fight the Alliance head on-but first, they are going to rescue Zoe, no matter what!


STAR WARS LEGACY II #16
STAR WARS REBEL HEIST #3 (OF 4)
TOMB RAIDER #5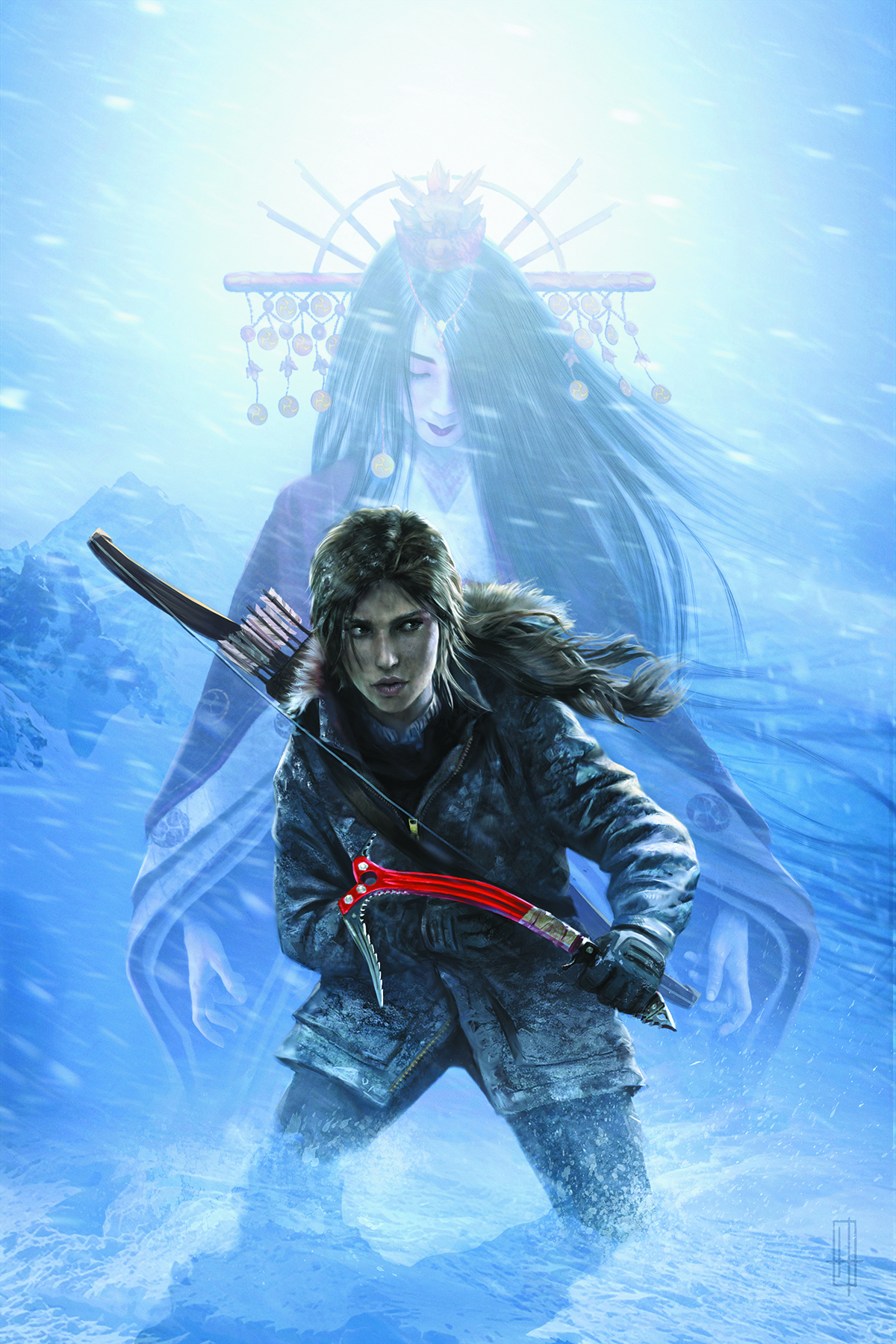 With Sam being targeted by a deadly enemy, it's a race against time to find out who's next. Can Lara save her friends and find out the truth of what's happening around her?


VANDROID #5 (OF 5)
DC
ADVENTURES OF SUPERMAN #14
ALL STAR WESTERN #32
AQUAMAN #32
BATMAN #32 (ZERO YEAR)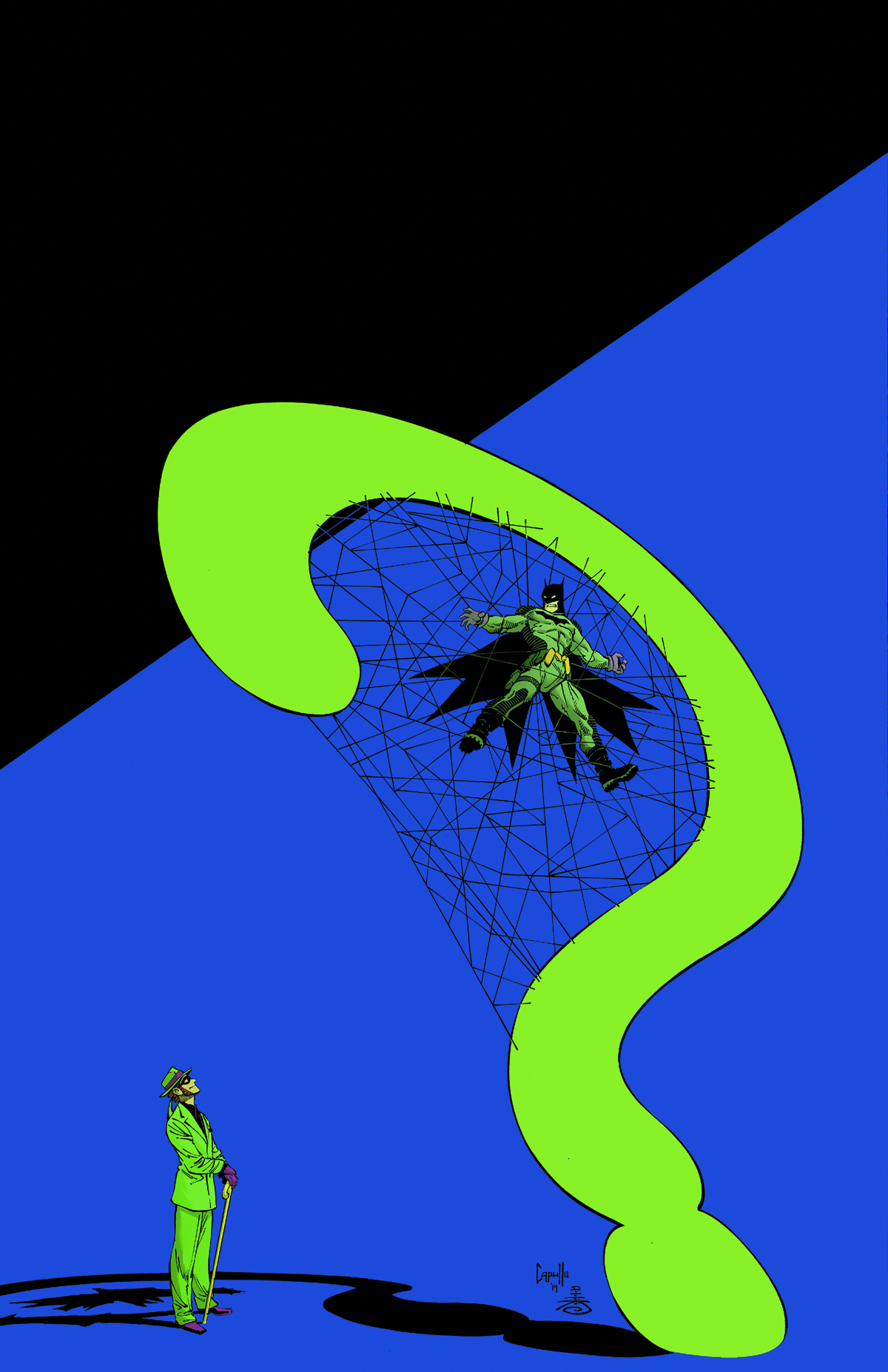 The penultimate issue of ZERO YEAR is here! Batman gets one step closer to the endgame with The Riddler as the final chapter of ZERO YEAR: SAVAGE CITY draws closer to its stunning finale!
BATMAN 66 #12
BATMAN ETERNAL #12
CATWOMAN #32
FLASH #32
HARLEY QUINN #0 DIRECTORS CUT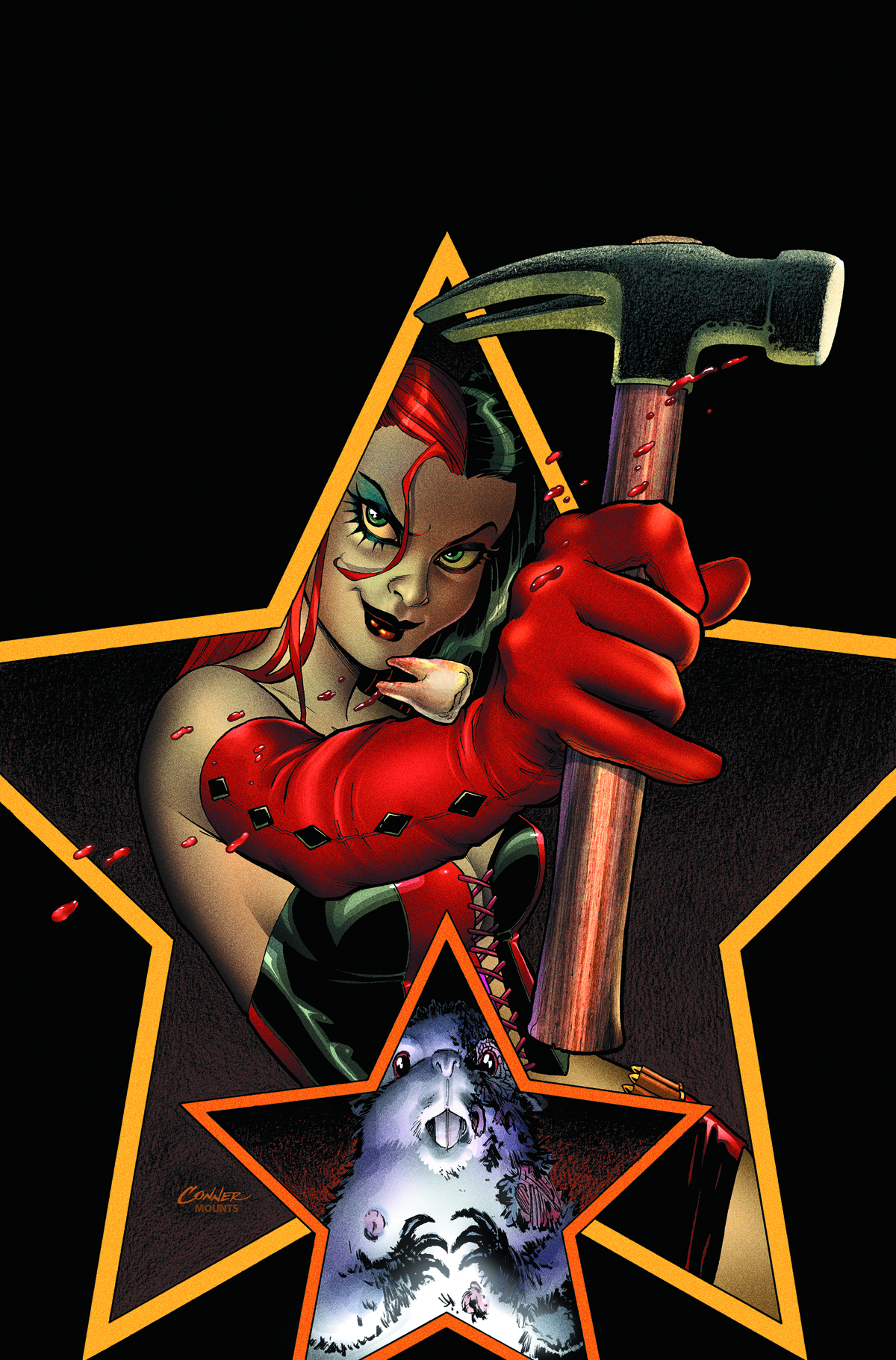 The sold-out, four-wall breaking issue that jump-started Harley's bestselling new series is back! This special issue features a new cover by Amanda Conner, commentary by the writers and many of the superstar artists, plus unpublished material, top entries from the talent search, sketch material and more!
HE MAN AND THE MASTERS OF THE UNIVERSE #14
INJUSTICE GODS AMONG US YEAR TWO #6
JUSTICE LEAGUE #31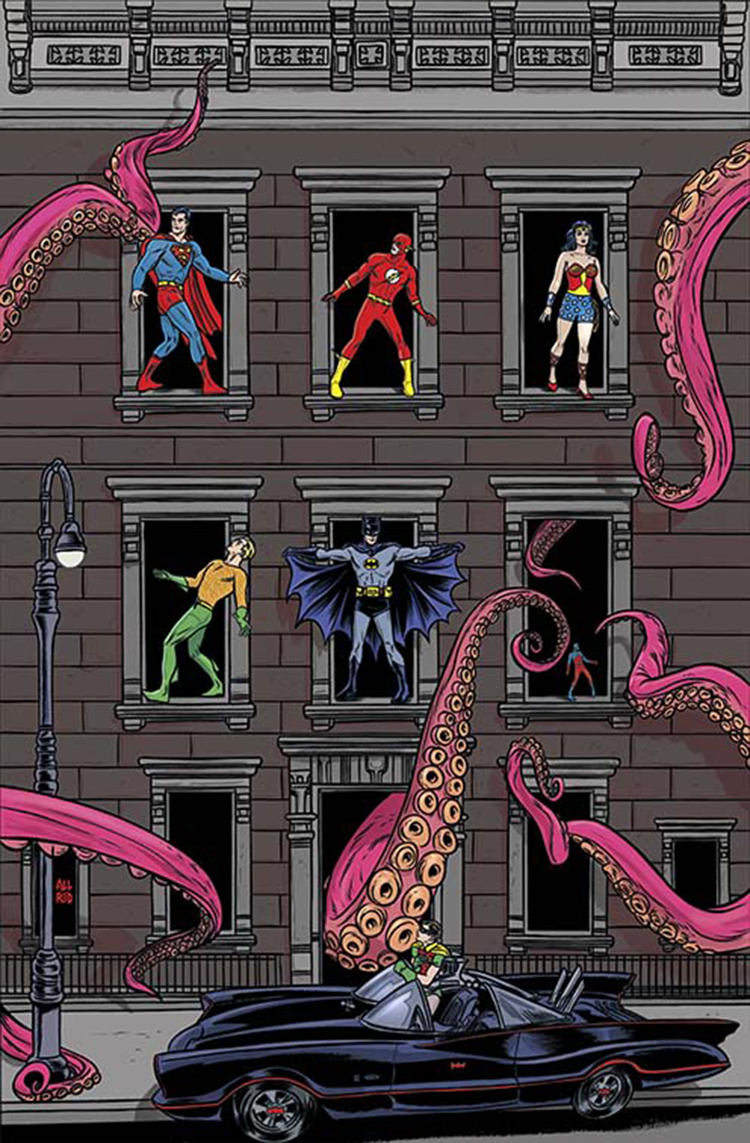 Introducing the new Power Ring! But who is she? What does she want? And how will her presence affect the team?
JUSTICE LEAGUE DARK #32
LARFLEEZE #12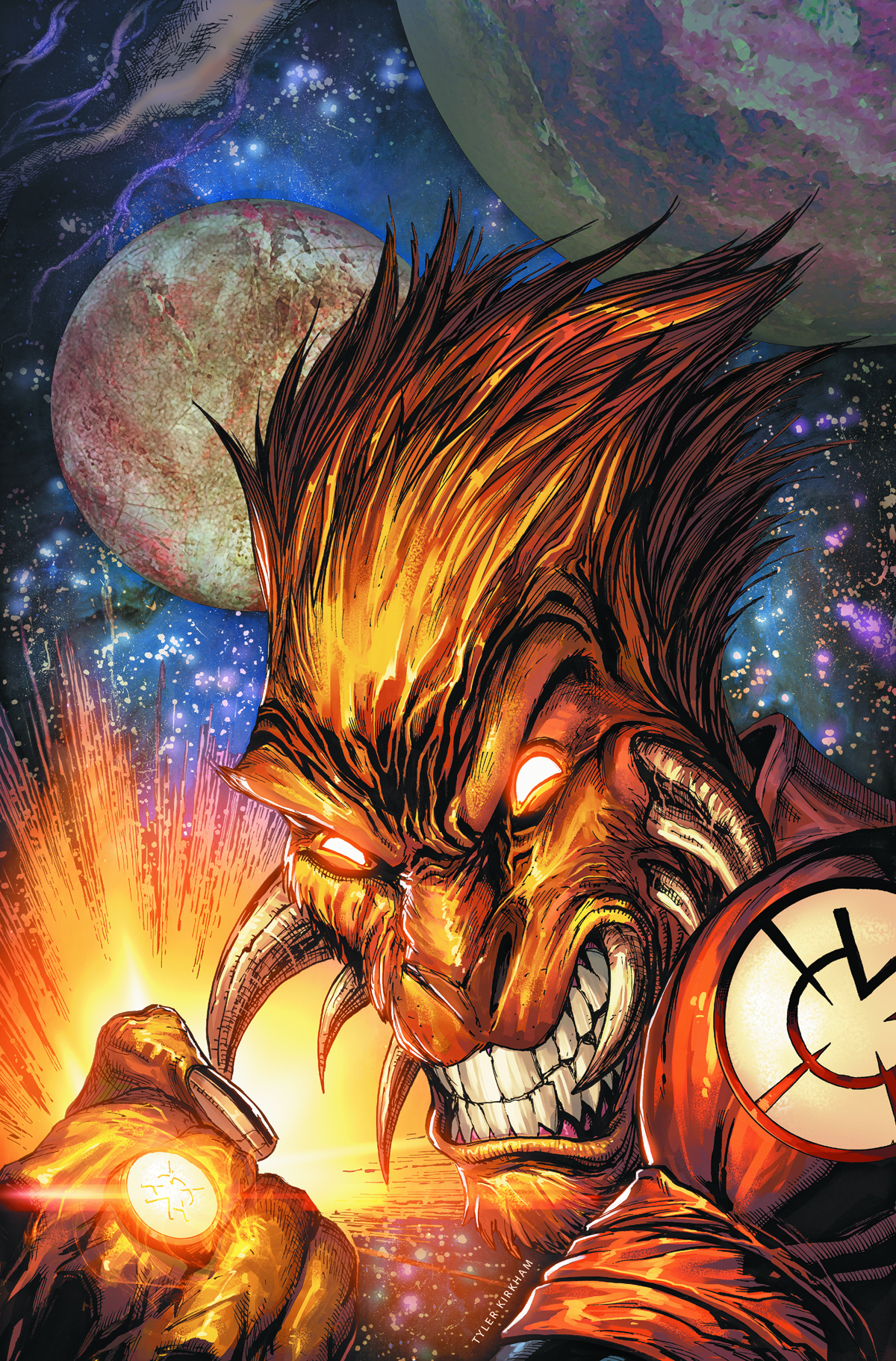 FINAL ISSUE

With "help" from the Wanderer and G'nort, Larfleeze sets out to destroy the Council of Ten!

NEW 52 FUTURES END #8 (WEEKLY)
RED LANTERNS #32
SUPERMAN #32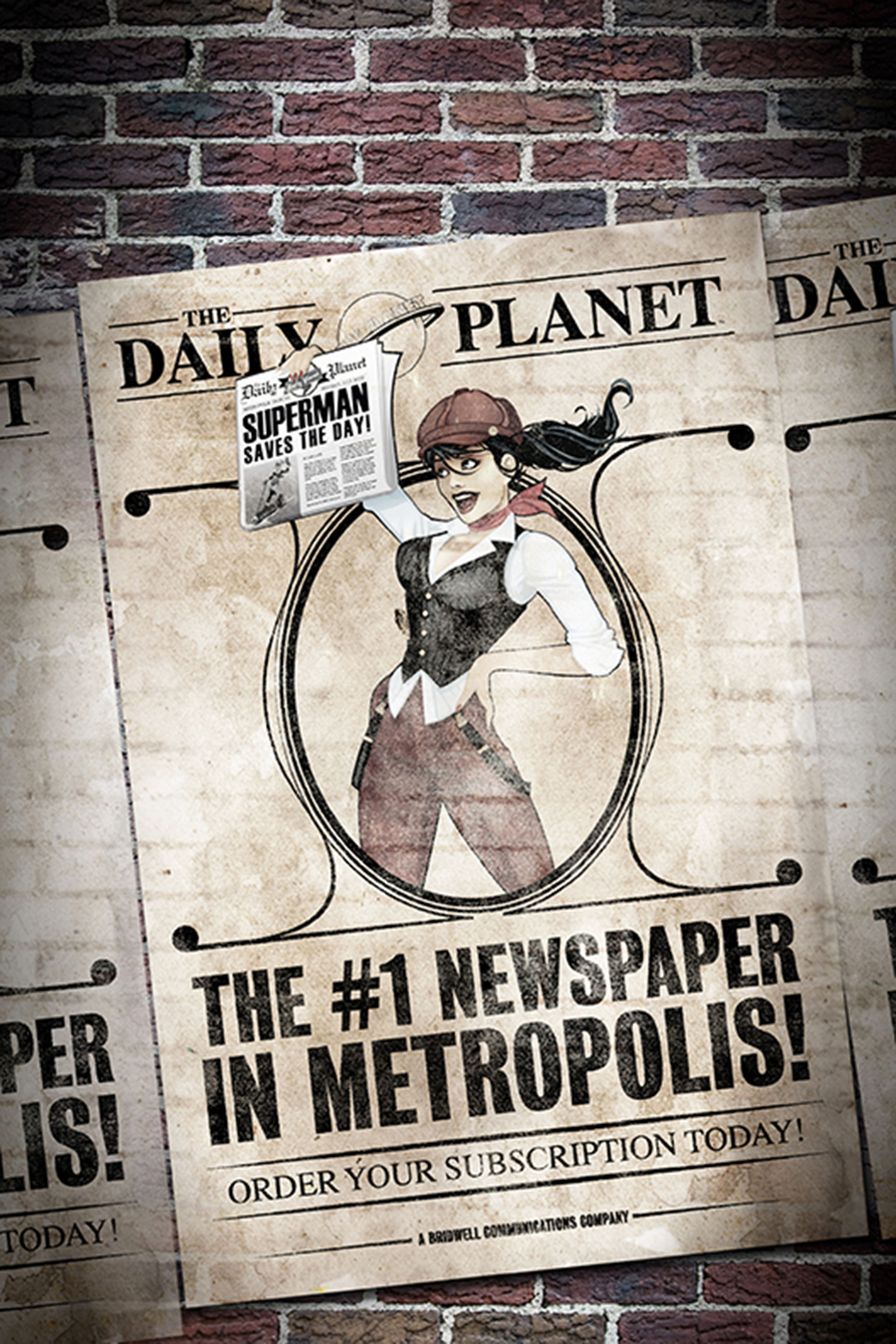 "THE MAN OF TOMORROW" Chapter 1!
A NEW ERA for SUPERMAN begins as Geoff Johns takes the reigns - and he's joined by the legendary super-talent of John Romita, Jr. in his first-ever work for DC Comics as they introduce Ulysses, the Man of Tomorrow, into the Man of Steel's life. This strange visitor shares many of Kal-El's experiences, including having been rocketed from a world with no future. Prepare yourself for a run full of new heroes, new villains and new mysteries! Plus, Perry White offers Clark a chance to return to The Daily Planet!
IDW
24 #3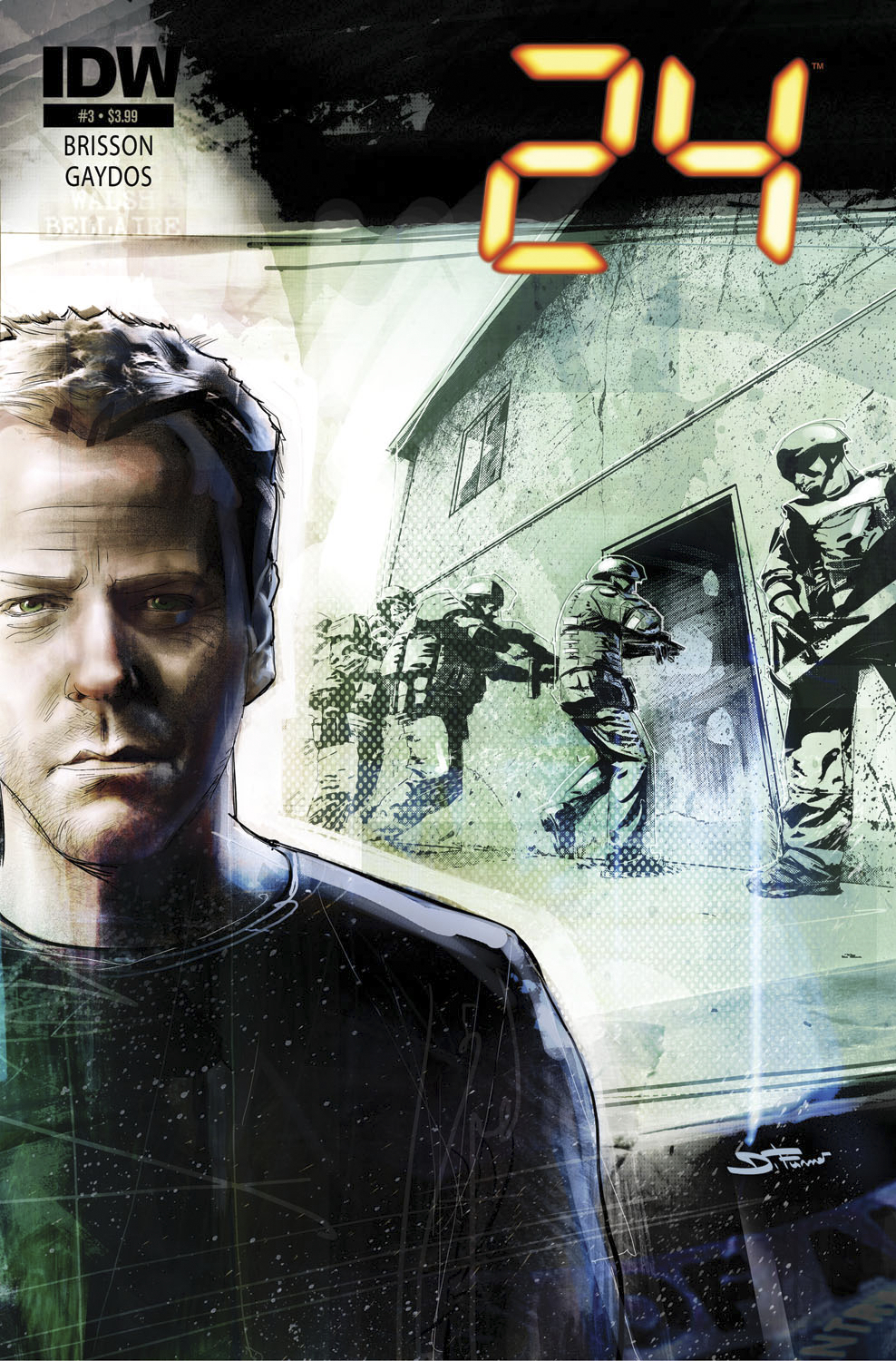 Now that you've seen Jack Bauer's return to television in LIVE ANOTHER DAY, read the story that sent the heroic agent spiralling into his darkest days as an international fugitive. Ed Brisson and Michael Gaydos wind the clock on the latest chapter of the high-octane saga!
GHOSTBUSTERS #17
GODZILLA RULERS OF THE EARTH #13
MARS ATTACKS FIRST BORN #2 (OF 4)
MY LITTLE PONY FRIENDSHIP IS MAGIC #20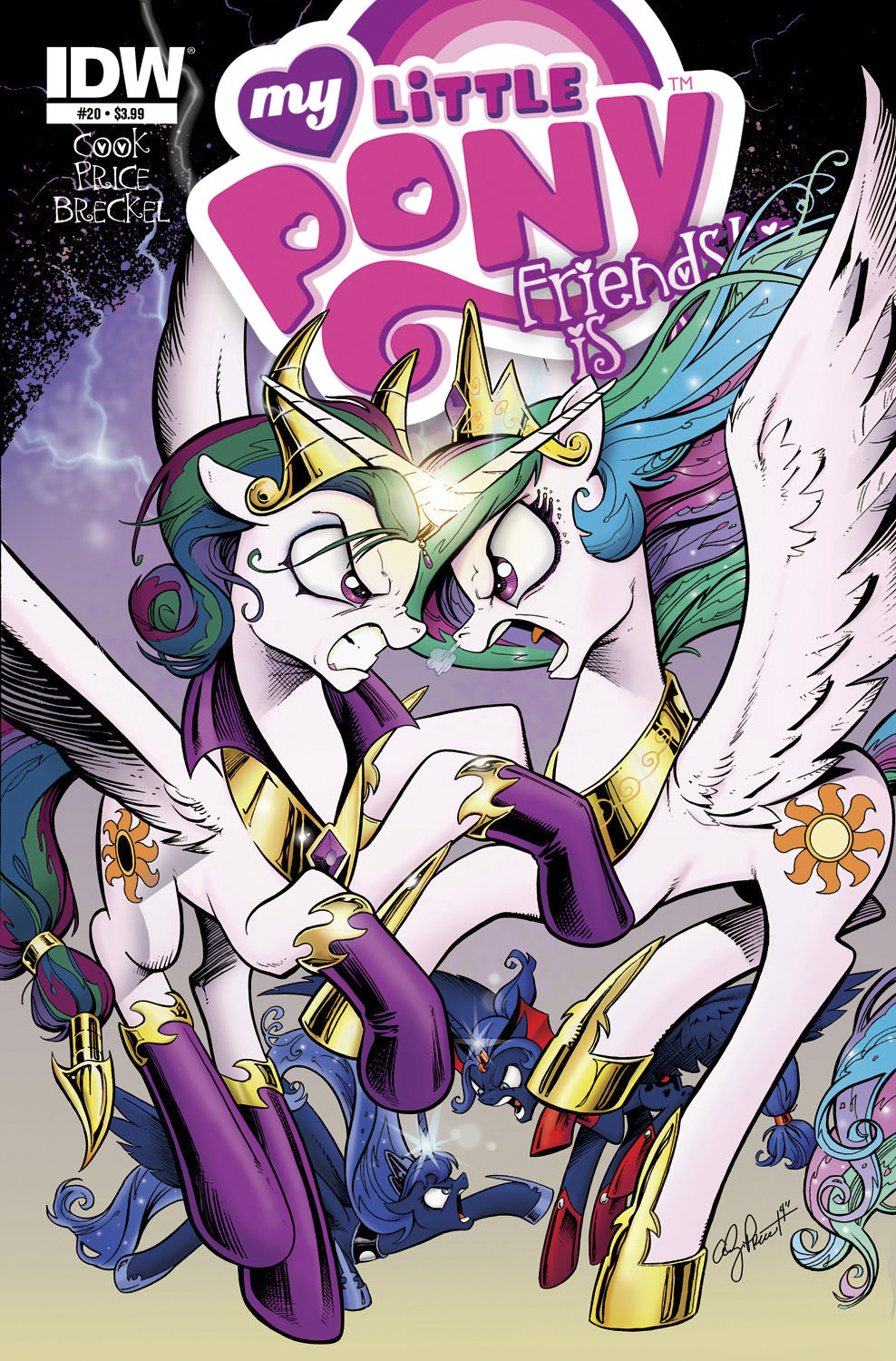 The climactic conclusion to "Reflections" is here!
The fate of two Equestrias hangs in the balance as our ponies scramble to help their new allies. It will take an unexpected sacrifice to save day... but from whom?
TRANSFORMERS MORE THAN MEETS EYE #30
TRANSFORMERS WINDBLADE #3 (OF 4) DAWN OF THE AUTOBOTS
X-FILES SEASON 10 #13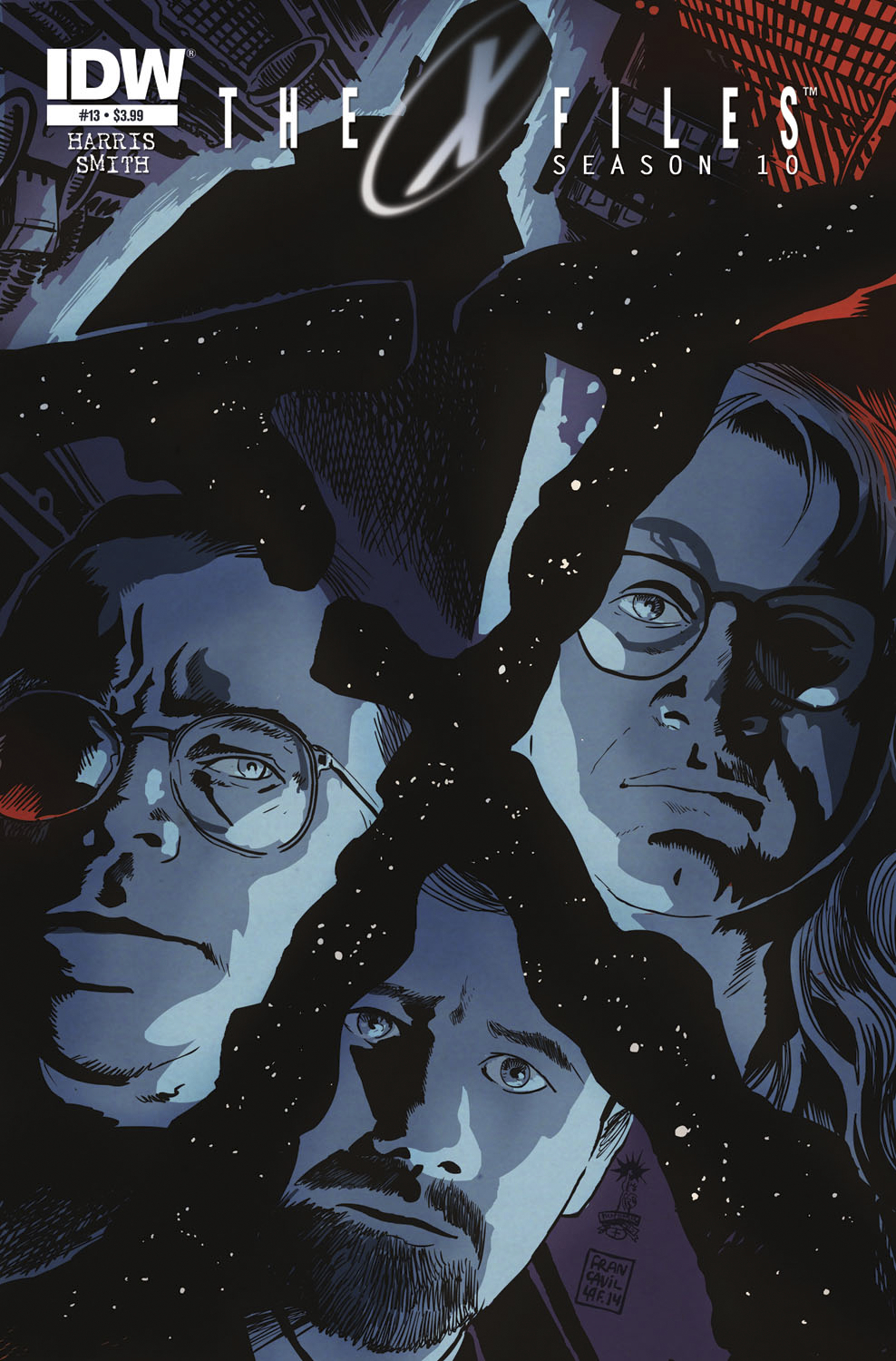 "Black oil" has returned and along with it, the long-dead double agent Alex Krycek. In order to solve the mystery of Krycek's return, Mulder and Scully seek help from the Lone Gunmen, who seem to have trouble of their own.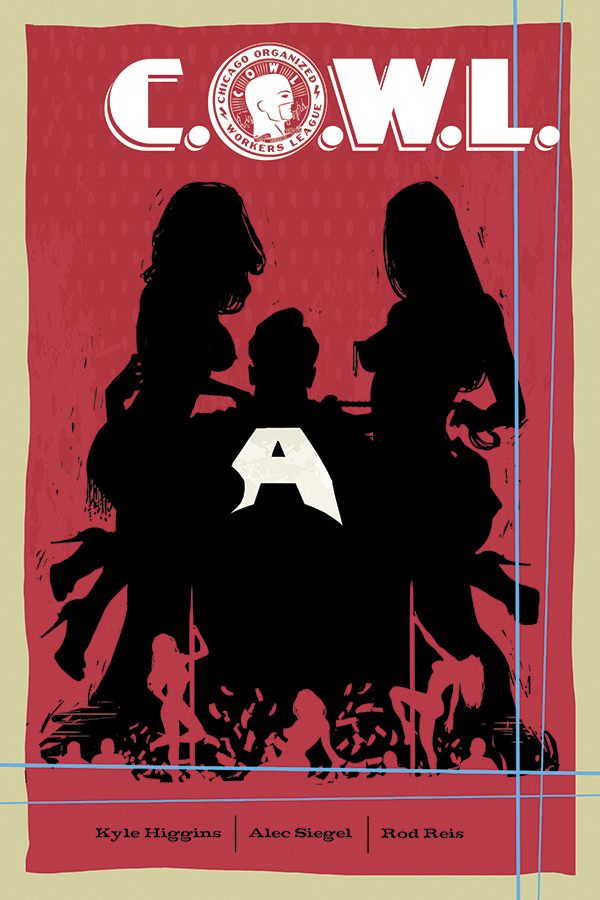 Moles, murder, and mayhem. As C.O.W.L. prepares to enter negotiations with the city, scandal threatens the organization. Can The Grey Raven keep C.O.W.L. from tearing itself apart? Plus, what really happened between him and Sparrow?
DEADLY CLASS #6
DREAM POLICE #3
FUSE #5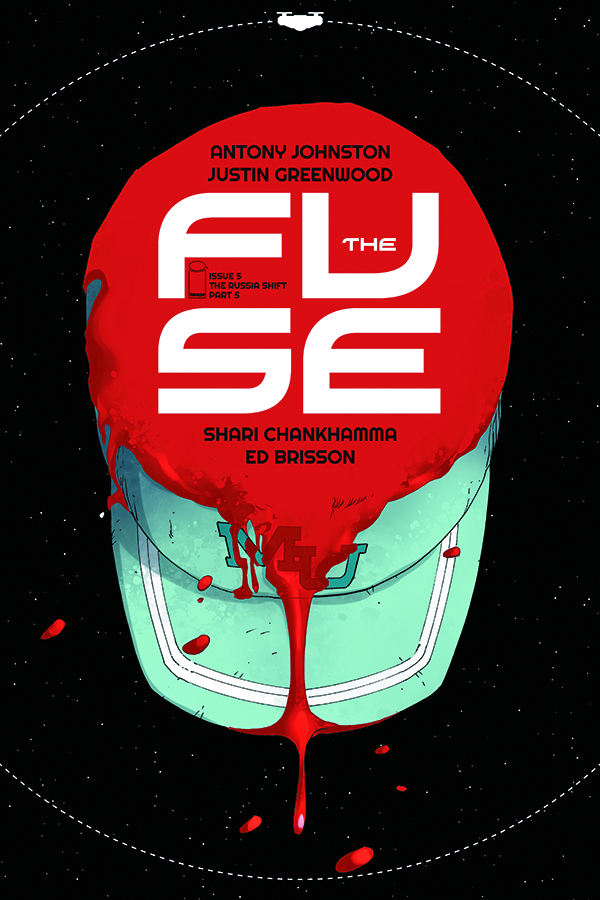 "THE RUSSIA SHIFT," Part Five
Two hobos murdered in cold blood. Homeless living in maintenance ducts. A high-flying mayor with a scandalous secret. Unreliable witnesses, lying suspects, and nothing but the cold vacuum of space outside. All in a day's work for MCPD Homicide... 22,000 miles straight up. Welcome to the Fuse.
INVINCIBLE #112
MERCENARY SEA #5
MERCY SPARX #6
OUTCAST BY KIRKMAN & AZACETA #1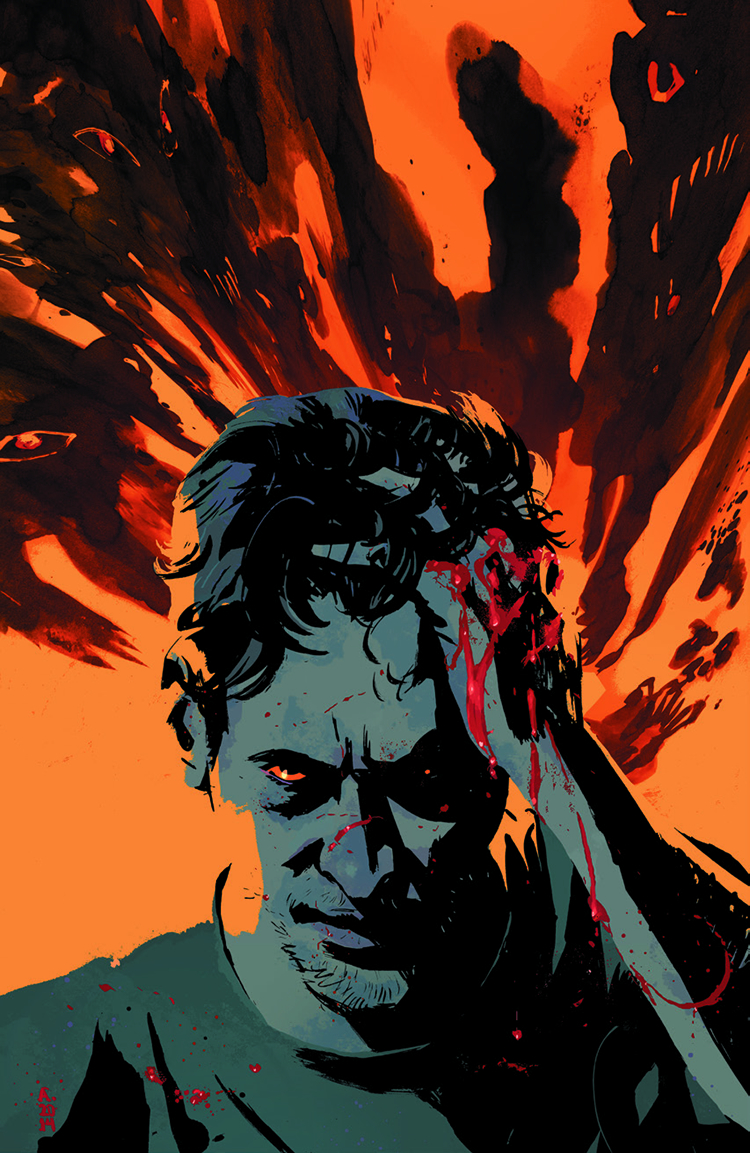 NEW HORROR SERIES FROM THE WALKING DEAD CREATOR ROBERT KIRKMAN!
Kyle Barnes has been plagued by demonic possession all his life and now he needs answers. Unfortunately, what he uncovers along the way could bring about the end of life on Earth as we know it.
PETER PANZERFAUST #19
REVIVAL #21
SAGA #20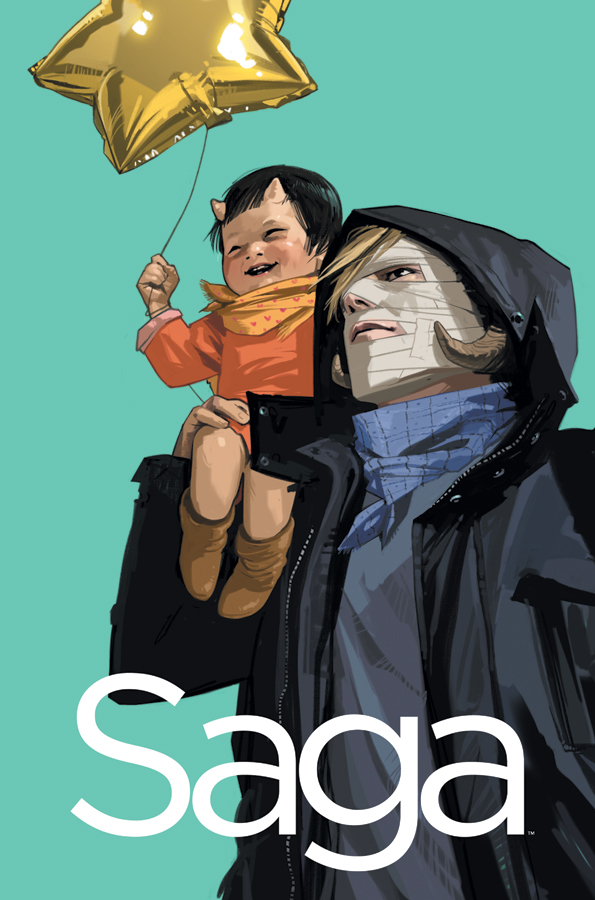 Something terrible happens.
SEX #14
SOVEREIGN #4
STRAY BULLETS THE KILLERS #4
TREES #2
An Arctic research station. An Italian coastal town with an occult legacy. A new city in China. The future is being written in these places, in the shadow of a strange alien invasion that has become an historical mystery.
UNDERTOW #5
INDIE
ALIEN LEGION UNCIVIL WAR #1 (OF 4)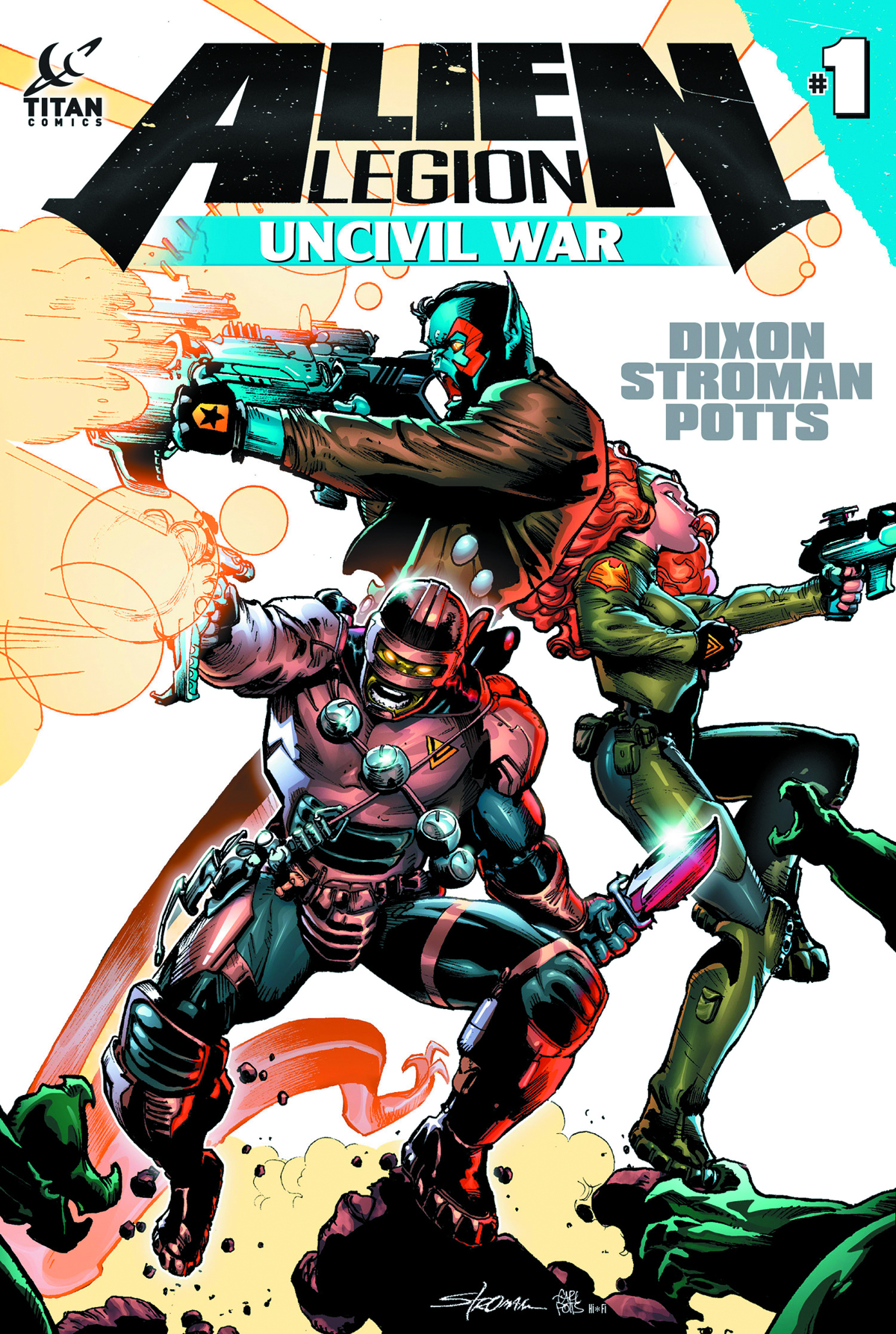 The classic series returns, blasting its way into an all-new battle-scarred, laser-ravaged adventure! In a galaxy torn by strife, savaged by civil war, boiling with spilled blood, Alien Legion is a cosmic military force doing its damnedest to keep the peace by always being ready for war. The squad's grizzled veterans are on what should be a boring milk run, shepherding refugees fleeing a civil war ripping apart their system. Could be a good chance to toughen the newbies into soldiers, until peacekeeping descends into full-scale war!
BETTY AND VERONICA FRIENDS DOUBLE DIGEST #239
BRASS SUN #2 (OF 6)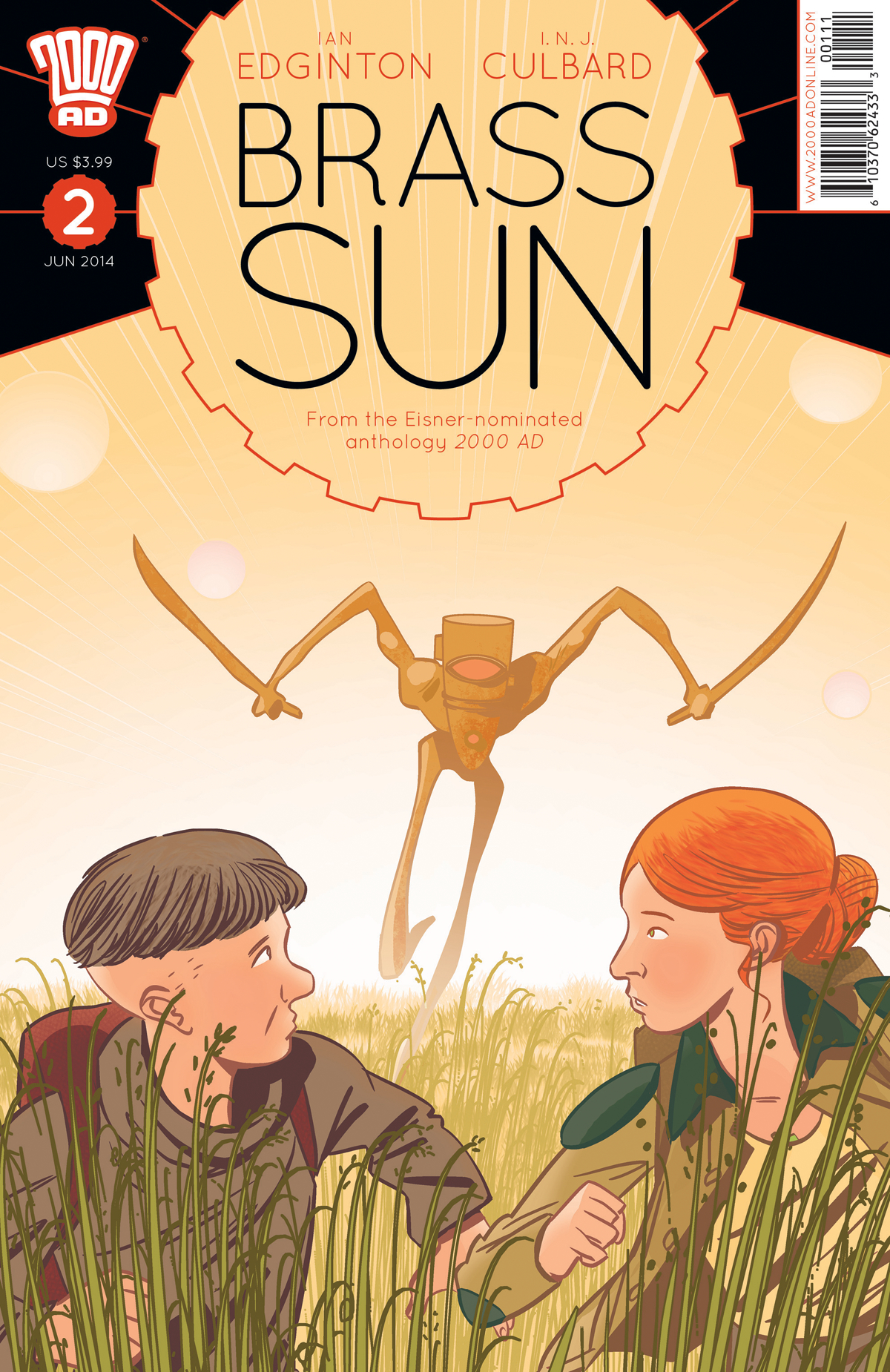 The great clockwork solar system, The Orrery, is failing and young Wren has fled her homeworld to seek Sanctuary with the Engineman. In a quest to find the scattered knowledge required to restart the system he sends Wren and his young assistant, Conductor 17, along the long-abandoned rails connecting the planets to a world untouched for years. As civil war forments, Wren and Conductor 17 must use their wits if they are to gain the hidden knowledge they need to save the solar system!
BRAVEST WARRIORS #21
CLIVE BARKERS NIGHTBREED #2
CROSSED BADLANDS #56
FATHOM KIANI VOL 3 #4
FLASH GORDON #3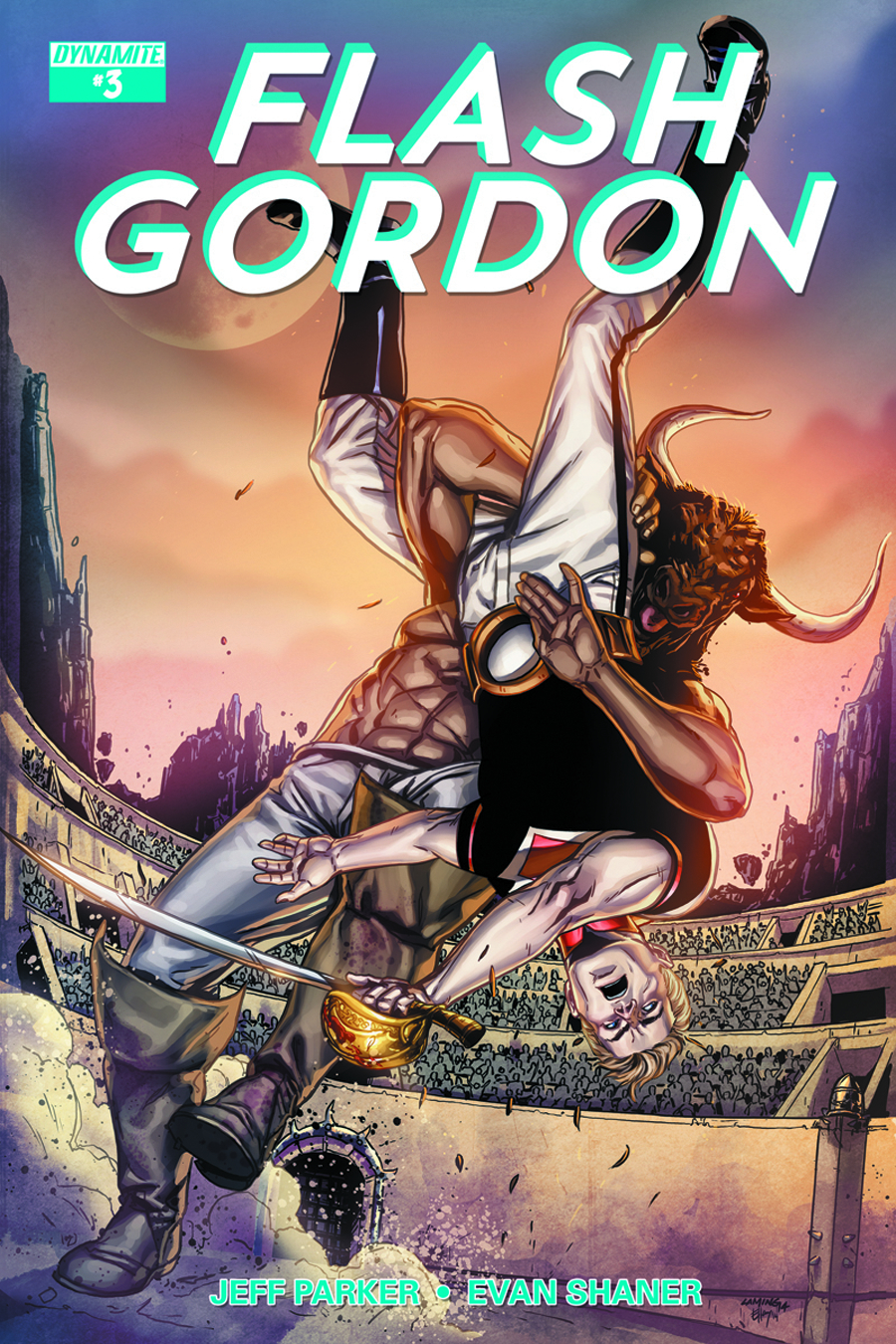 THE MAN FROM EARTH vs. THE BEAST-MEAN OF ARBORIA! Flash must be crushed in public, to prove all those who oppose Ming shall perish! Will Flash's wits and wiles win the day, or might Ming massacre his menace? Full-throttle space epic action from dream team JEFF PARKER (Batman '66, Aquaman), EVAN SHANER (Adventures of Superman) and JORDIE BELLAIRE (Moon Knight)!
GOD IS DEAD #15
JUGHEAD & ARCHIE DOUBLE DIGEST #3
LETTER 44 #7
MEGA MAN #38
MIDAS FLESH #7 (OF 8)
ORDINARY #2 (OF 3)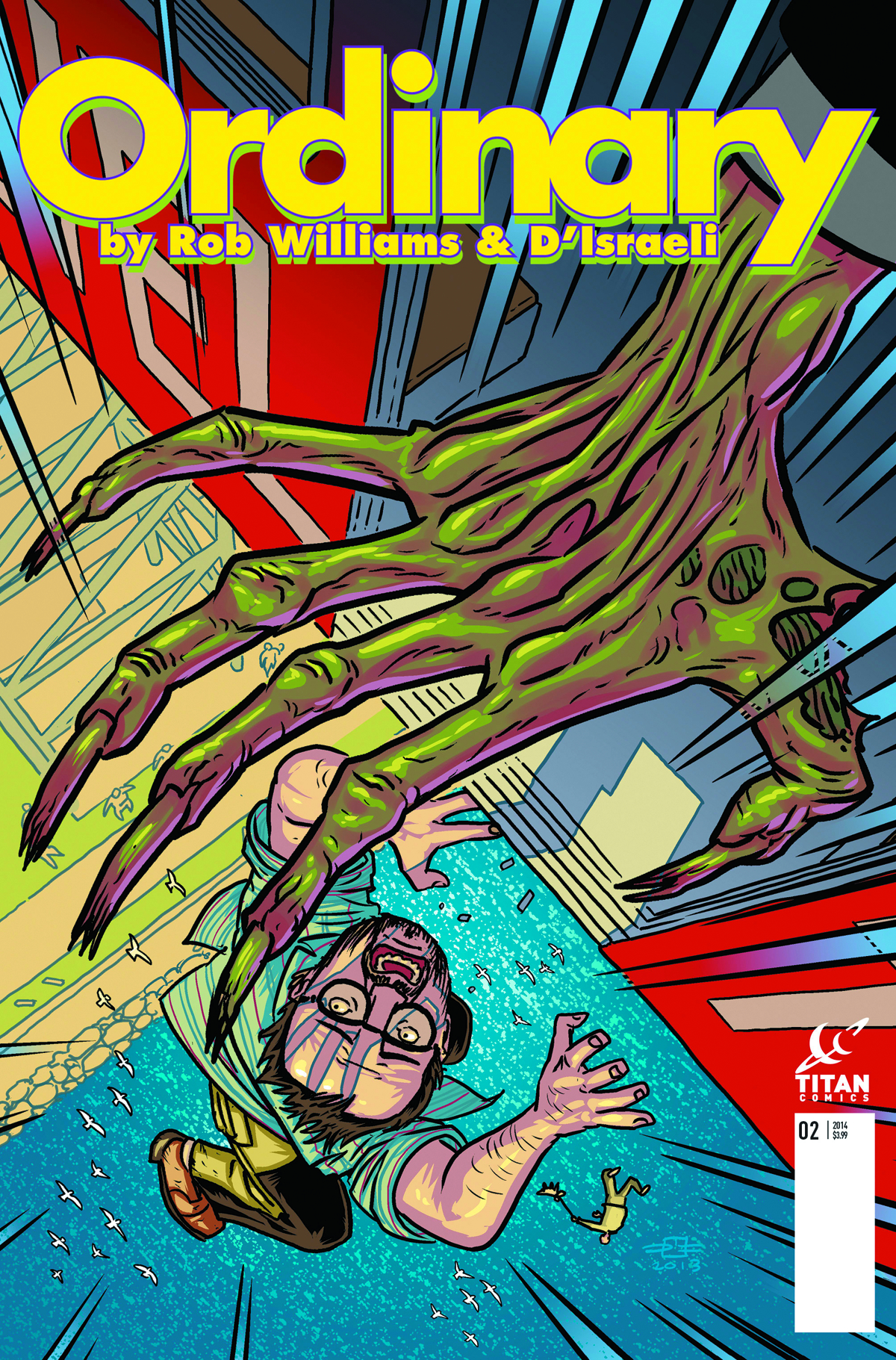 Divorced plumber Michael Fisher woke up to find the world had gone crazy. Everyone on planet Earth gained superpowers, except for him. Now all he wants to do is make it into Manhattan to make sure his estranged son, Josh, is safe. But with giants, zombies, and cabbies made of living galaxies thronging the streets, what chance does the world's last ordinary man have?
PEANUTS VOL 2 #19
SOLAR MAN OF THE ATOM #3
TUROK DINOSAUR HUNTER #5
X-O MANOWAR #26
MARVEL
ALL NEW DOOP #3 (OF 5)
ALL NEW GHOST RIDER #4
ALL NEW ULTIMATES #4
AMAZING SPIDER-MAN #3 ANMN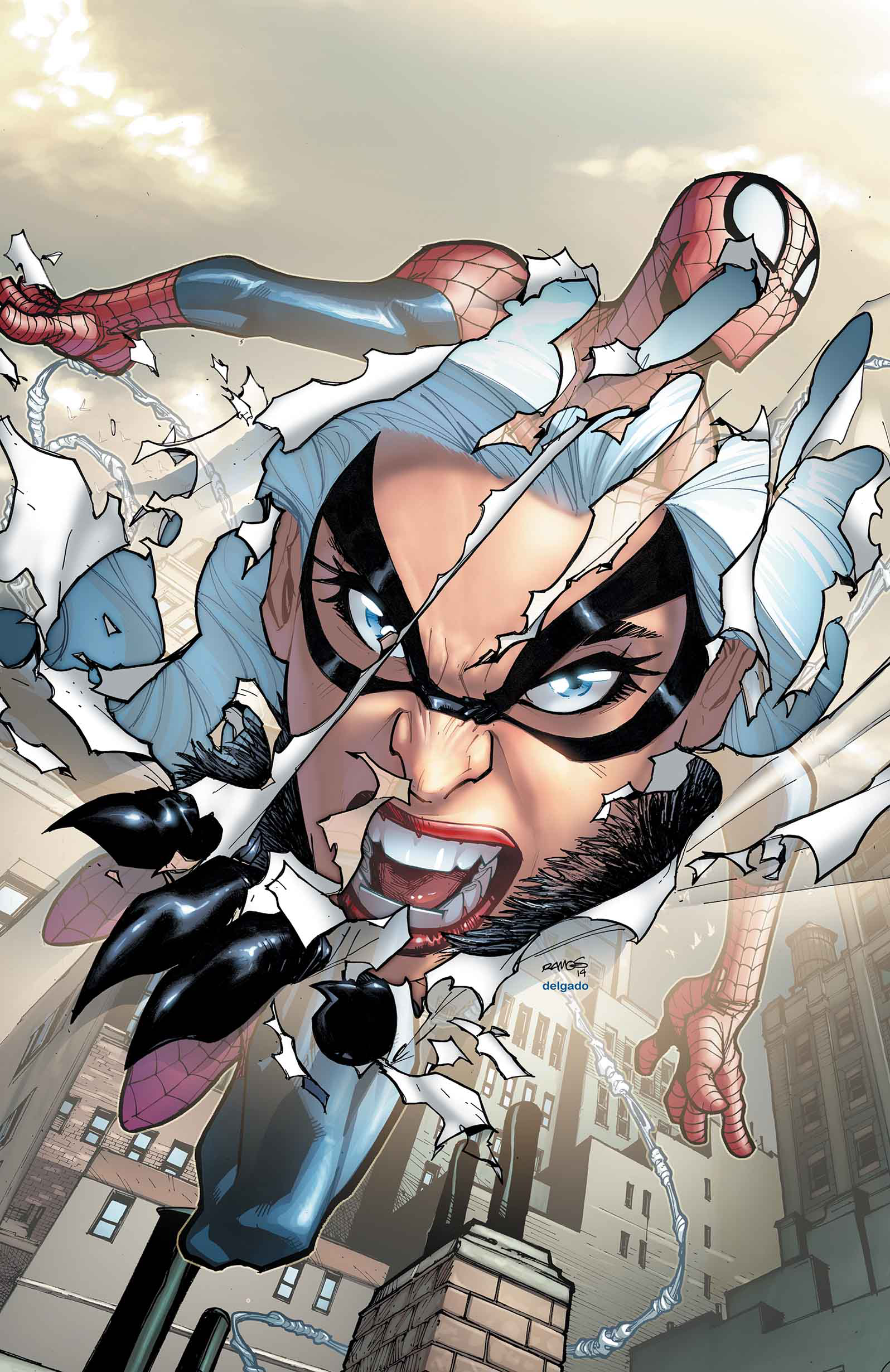 Because of her last encounter with Spider-Man, Felicia Hardy lost everything. Now the Black Cat is back, and she doesn't want any apologies or excuses, just REVENGE.
Plus: Spidey teams up with a real hero, fireman Pedro Olivera... who just happens to be the current boyfriend to one Mary Jane Watson.
And more on you-know-who from the opening scene back in ASM #1. You know who we're talking about. Yeah, that's right. You better not miss this one!
AVENGERS UNDERCOVER #6 ANMN
DEADPOOL VS CARNAGE #4 (OF 4)
DEXTER DOWN UNDER #5 (OF 5)
FANTASTIC FOUR #6 SIN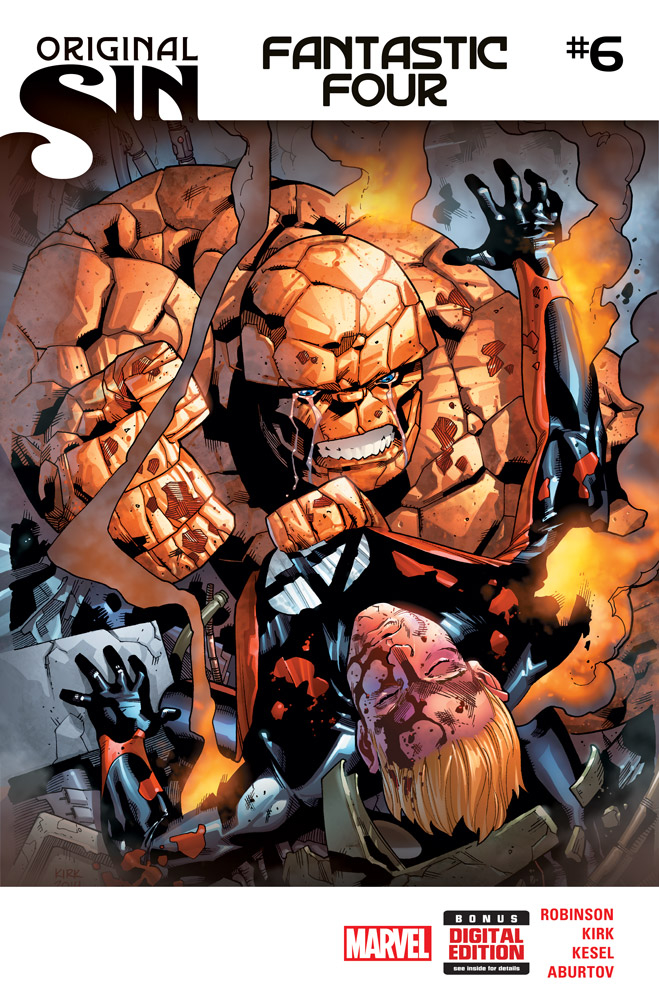 EVERYBODY HAS ONE...
They were the best of friends since that fateful trip into the cosmic unknown. The day the Fantastic Four were born, they became a family. Cosmic explorers - forever united. Johnny Storm became the high-flying, hot-headed Human Torch. Ben Grimm, the hideous monster known as The Thing.
Super-Scientist Reed Richards has tried time and again to reverse Grimm's condition. Each and every time was met with failure. But there was a time when he possessed a device that held the key to permanently curing The Thing - until Johnny inadvertently destroyed it! Reed has kept Johnny's secret for as long as he could - but now it's about to get out!
What will Ben do when he discovers that one of his closest friends and steadfast ally condemned him to a life sentence as a monster? It won't be pretty. The fall of the first family continues as the Original Sin of the Fantastic Four is revealed!
GUARDIANS OF GALAXY #16
MARVEL UNIVERSE ULTIMATE SPIDER-MAN #27
MS MARVEL #5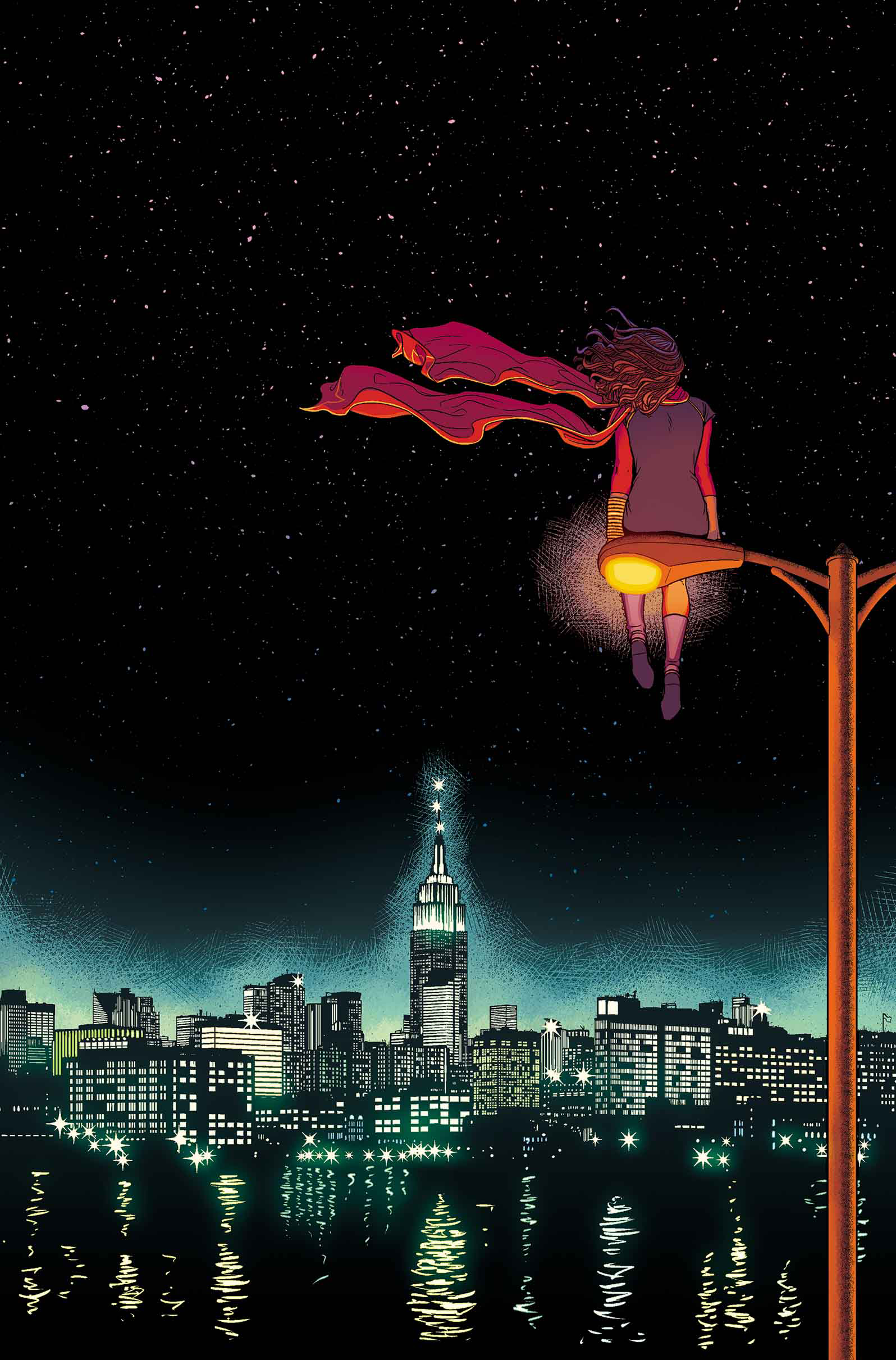 How does a young girl from Jersey City become the next biggest super hero?
Kamala has no idea either. But she's comin' for you, New York.
NEW AVENGERS #20 ANMN
NEW AVENGERS ANNUAL #1 ANMN
NEW WARRIORS #6
ORIGINAL SIN #3.1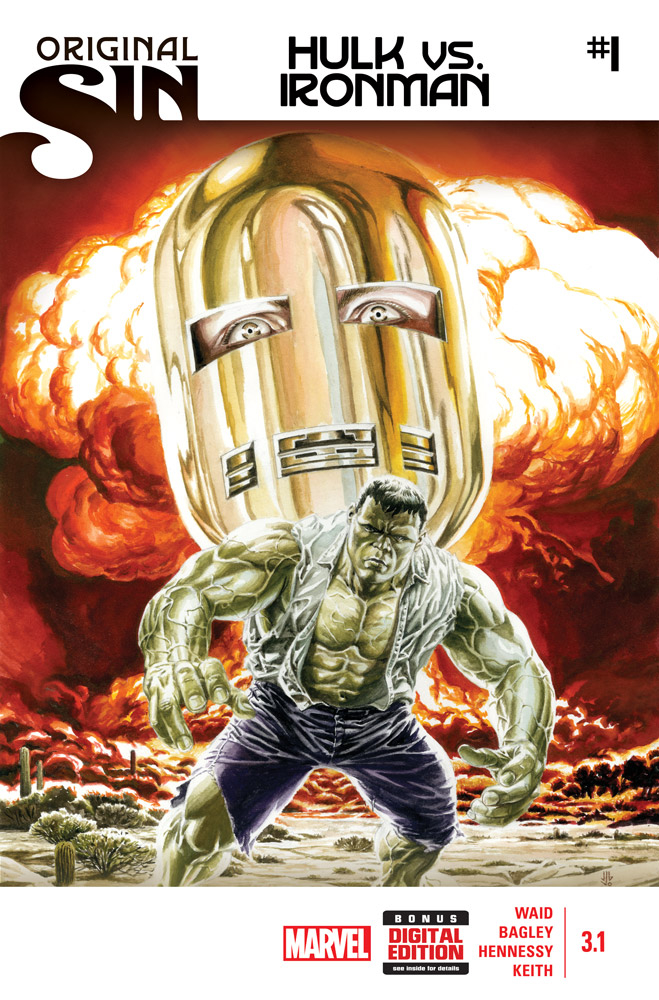 This June, Original Sin continues to send shockwaves through the Marvel Universe as two of Earth's Mightiest clash in a battle for the ages – and neither will walk away the same, if at all! Marvel is proud to present HULK VS. IRON MAN #1, the first issue in a 4-part crossover that pits the Green Goliath against the Armored Avenger with personal stakes and gut-wrenching revelations.
ORIGINAL SINS #2 (OF 5)
SAVAGE HULK #1
AN ALL-NEW SERIES!
Alan Davis writes and draws a blockbuster story pitting the HULK against... the X-MEN!? Learn the startling secret of Professor Xavier's connection to Bruce Banner! Guest starring the Leader and the Abomination!
SPIDER-MAN SPECTACULAR #1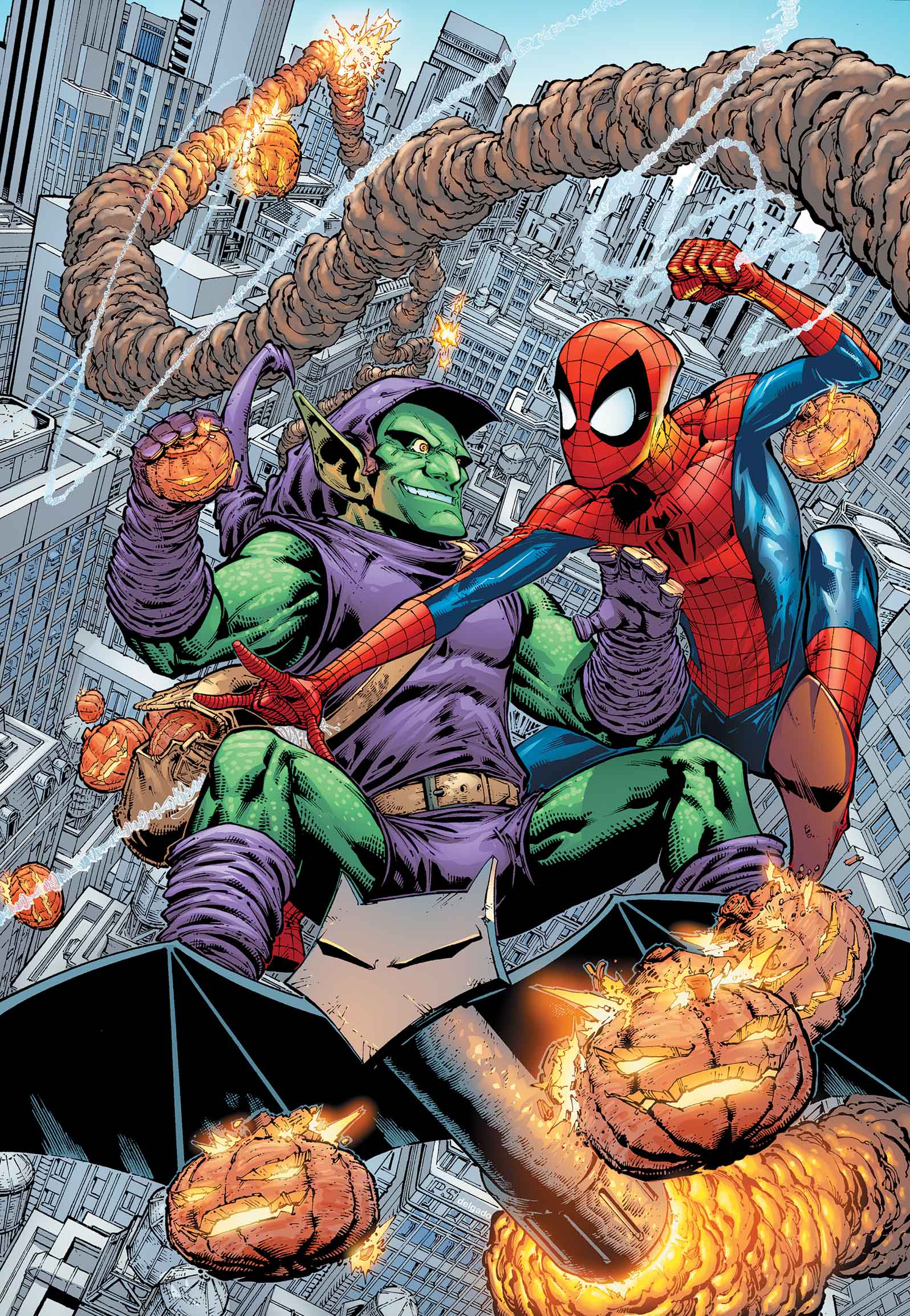 Four titanic tales set in Spider-Man's past!
Young Peter Parker has mastered his newfound spider-powers, but how will being the Amazing Spider-Man affect his personal life?
Can Peter keep his secret identity from Aunt May, and his high-school crush Liz Allan?
Spider-Man's luck is about to get worse, as an experimental serum transforms millionaire Harry Osborn into the villainous Green Goblin!
Spider-Man soon finds himself locked in a battle high above the streets - with Aunt May caught in the middle! Can Spidey triumph with a little help from his new fan club?
When Kraven the Hunter puts Spider-Man in his sights, can the webbed wonder save himself from becoming the catch of the day?
UNCANNY AVENGERS #21 ANMN
WOLVERINE #9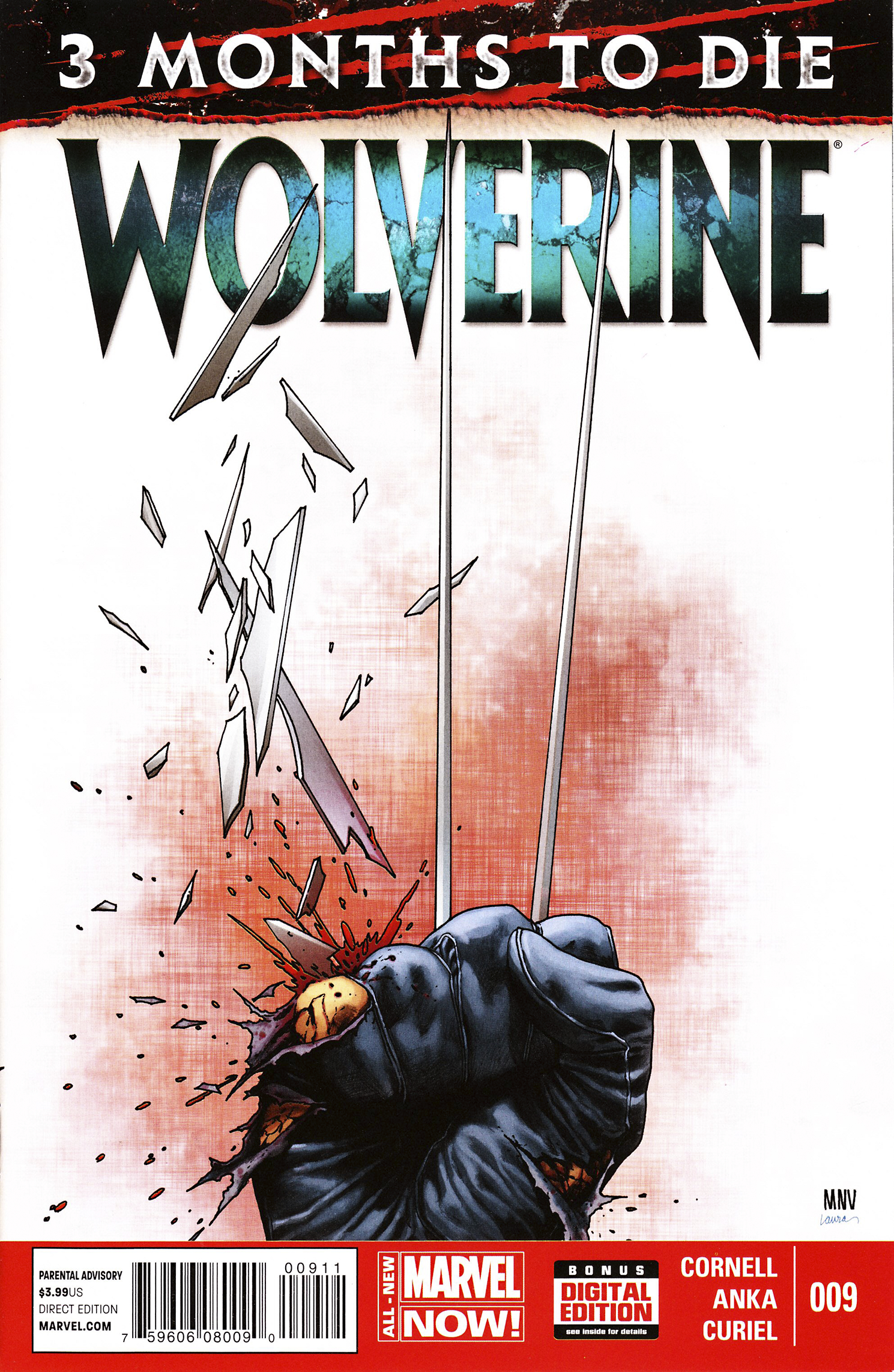 Stranded in Japan, Logan confronts his future...and it ain't a bright one.
It's all lead up to this - the next chapter of Wolverine's life begins now!
Three Months to Die - The title says it all!
X-FORCE #6