Lots of thrilling mystery and adventure in store this week, with the debuts of the former Nightwing's new espionage series GRAYSON and all new SUICIDE SQUAD, spidey-from-the-future SPIDER-MAN 2099 arrives to cope with life in the early 21st century, a new ADVENTURE TIME miniseries featuring the daily lives of the Banana Guards of Ooo, Deadpool gets up to his usual shenanigans in the miniseries DEADPOOL: DRACULA'S GAUNTLET, and Thor and Loki discover there's not only another realm to watch over but they have a sister (Angela!?) in the ORIGINAL SIN tie-in miniseries THE TENTH REALM. Can't wait to read and find out how that's going to work. ;-)
Also in store: LUMBERJANES, DETECTIVE COMICS, ORIGINAL SIN tie-ins for AVENGERS, FANTASTIC FOUR and DEADPOOL, ABE SAPIEN, JUSTICE LEAGUE UNITED, WALKING DEAD, and a one shot anthology that's a great place to start reading the always wonderful samurai series USAGI YOJIMBO. What are you excited for this week? Talk to us @DavesComics!
BOOM
ADVENTURE TIME BANANA GUARD ACADEMY #1 (OF 6)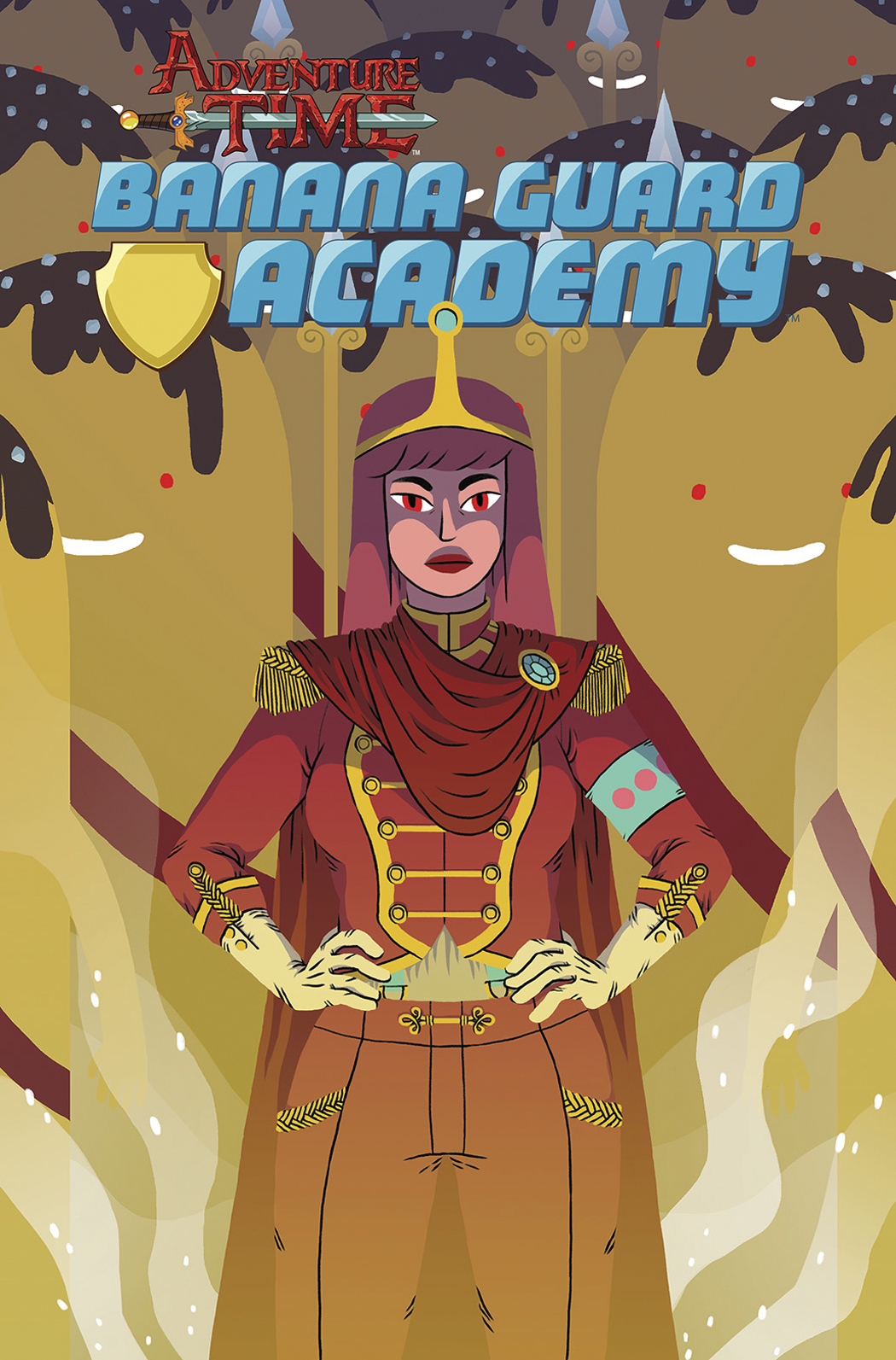 WHY WE LOVE IT: Not only are the Banana Guards hilarious as the Candy Kingdom's protectors, but this series is written by Kent Osborne, one of the current writers of the ADVENTURE TIME show. Kent is responsible for some of our favourite episodes of the show and we're thrilled to have him write his first comic book.
WHY YOU'LL LOVE IT: If you love ADVENTURE TIME, you can't get beat a comic series written by one of the show's writers and the creator of Root Beer Guy! Also great if you like bananas.
WHAT IT'S ABOUT: Turns out that there is a lot to being a Banana Guard - but being a Banana is not mandatory. This crazy adventure follows Root Beer Guy as he starts his search for new recruits among Ooo's citizens. Only the best will do in his quest to protect the Candy Kingdom!
THOMAS ALSOP #2 (OF 8)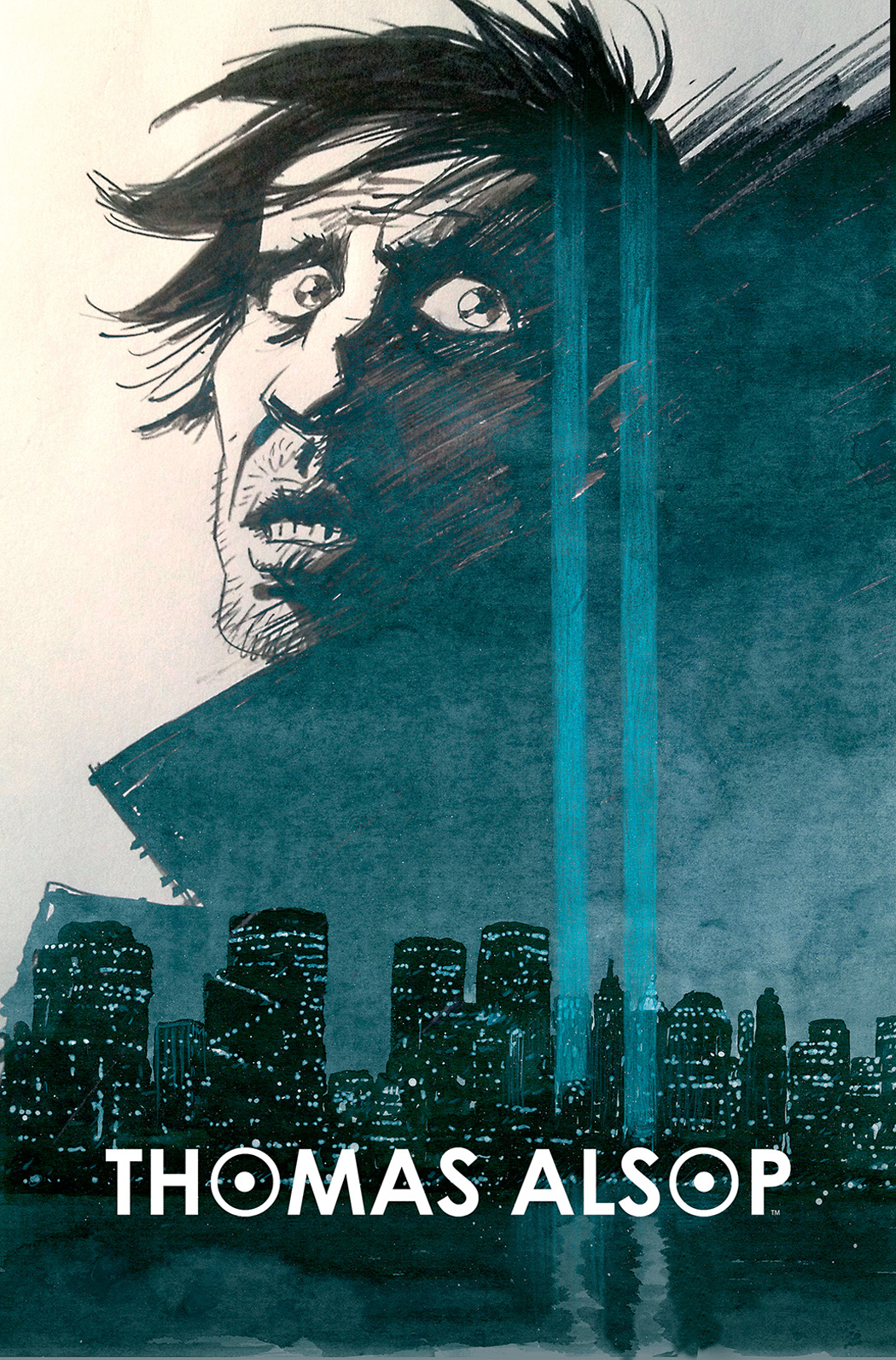 Thomas Alsop is the "Hand of the Island," the latest in a family of warlocks that protect Manhattan. But now that family is angry with Thomas. Between his drinking and his reality show, they wonder if Thomas is chasing the right type of spirits. With a long-dormant curse coming back, he better change his ways!
DARK HORSE
ABE SAPIEN #14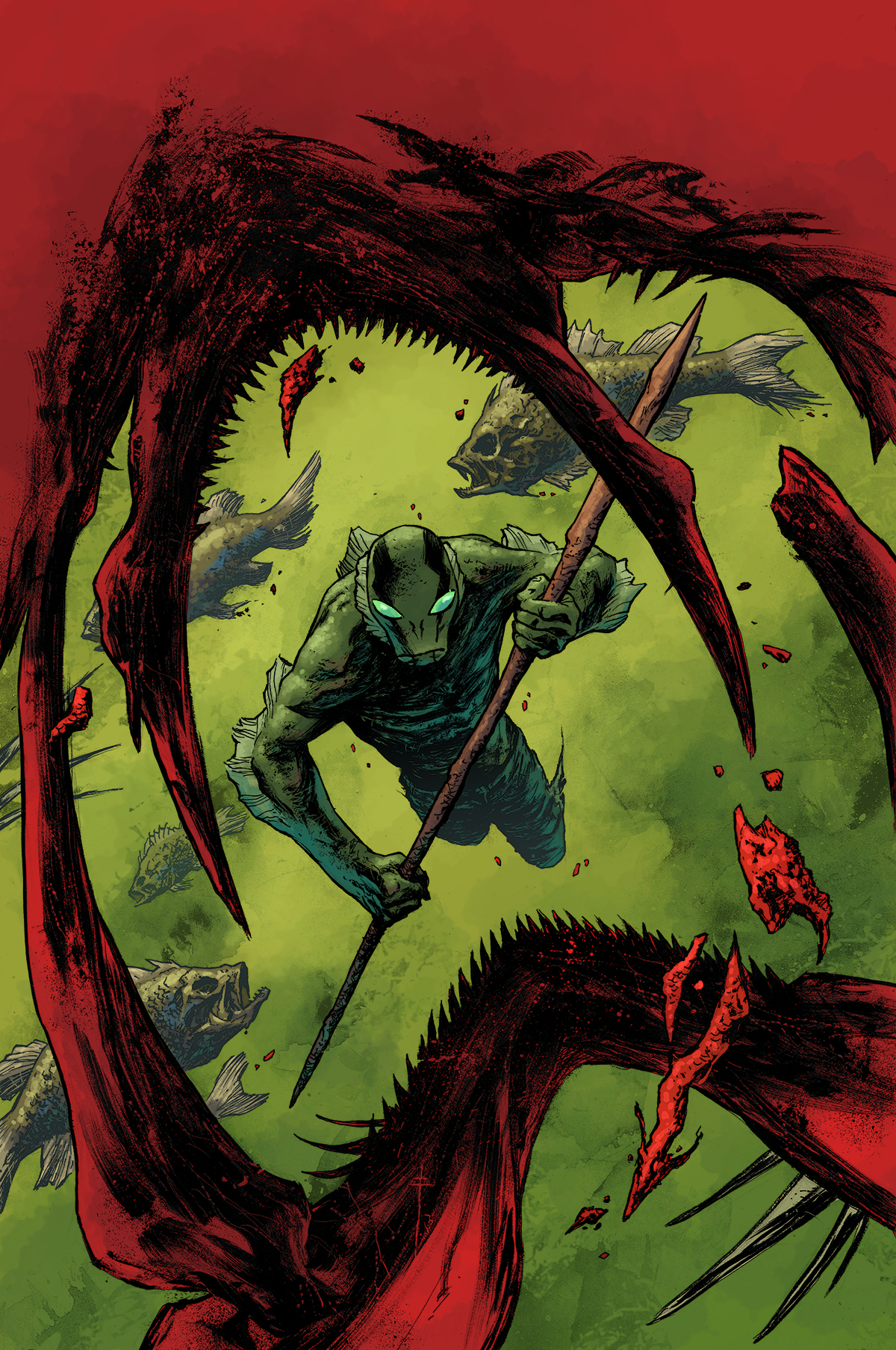 Abe tries to find out what's haunting the young woman he's travelling with, while his own past catches up to him. Abe goes underwater for answers, but a crazed witch claims to hold the answers they both need.
STAR WARS #19 2013 ONGOING
Luke, Leia, Han, and Chewie are together again aboard the Millennium Falcon. Disguised as smugglers, they have a crazy caper to pull off-if they can avoid the dread bounty hunter IG-88!
TERMINATOR ENEMY OF MY ENEMY #4 (OF 6)
TERMINATOR SALVATION FINAL BATTLE #7 (OF 12)
USAGI YOJIMBO COLOR SPECIAL ARTIST ONE-SHOT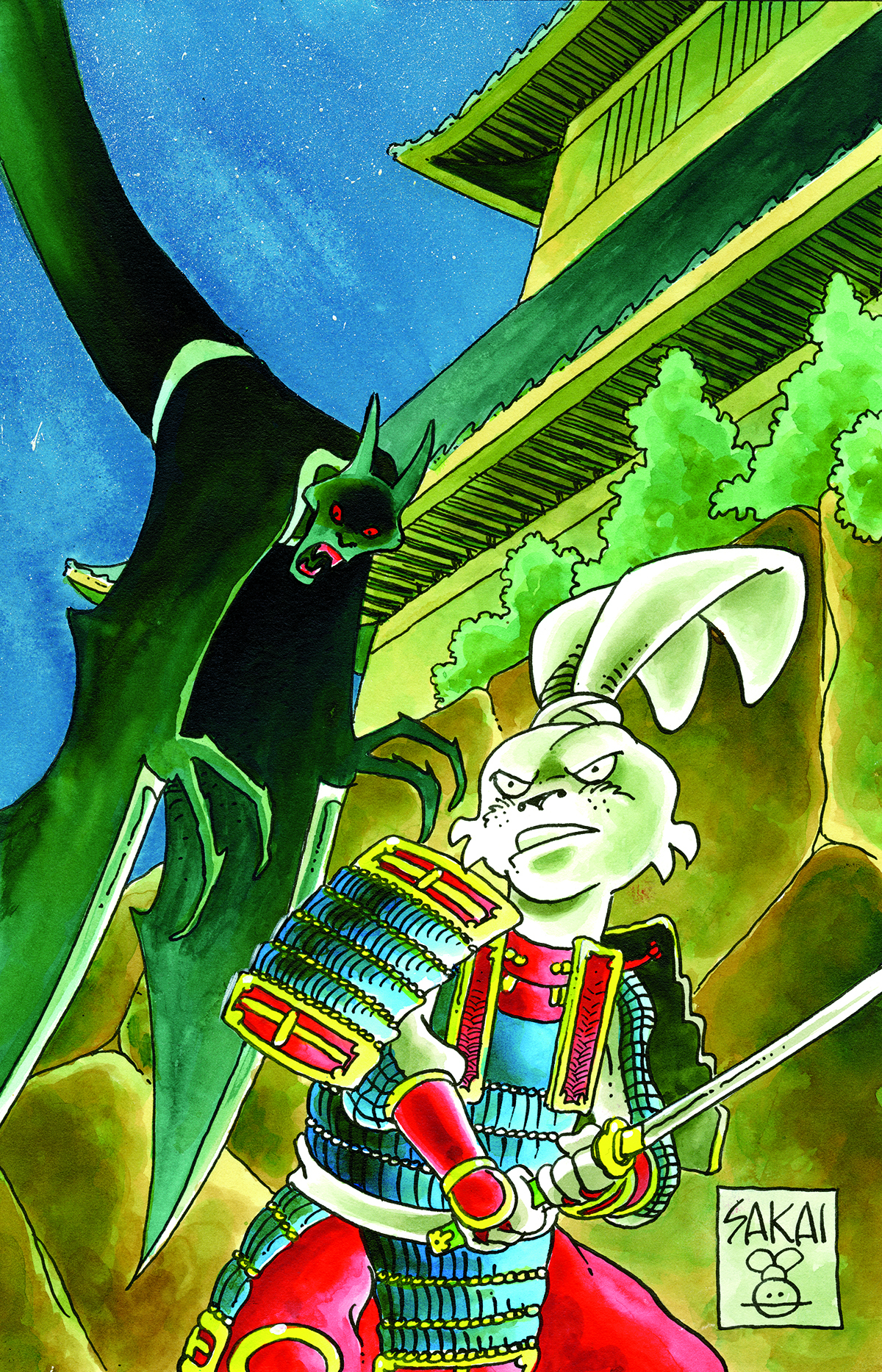 The artist of 47 Ronin returns to his signature creation in a new one-shot collecting four Usagi Yojimbo tales in full colour, from the pages of Dark Horse Presents and MySpace DHP! In this issue, Usagi encounters ghosts, thugs, pumpkins(?!), and a foreign artist with a price on his head! Collects "Saya," "Buntori," "The Artist," and the much-lauded "Cut the Plum"! Collects stories from Dark Horse Presents #7, #35, and #36, and MySpace Dark Horse Presents #18 and #35!
With 32 pages of colour stories this is a perfect entry point for new readers, and contains a preview of Usagi Yojimbo: Senso #1!
DC
AMERICAN VAMPIRE SECOND CYCLE #4
BATGIRL #33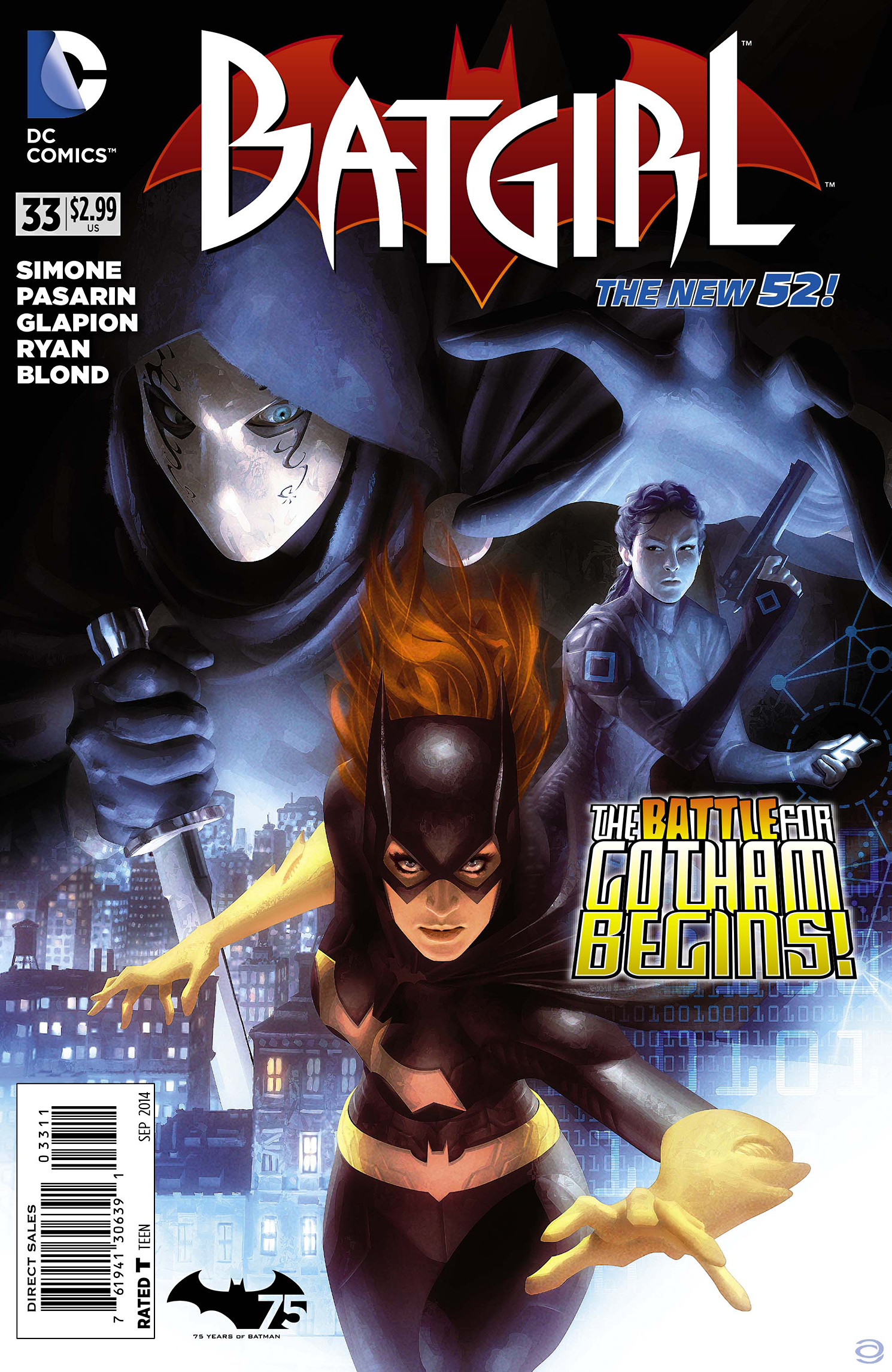 The deadline for all criminals to leave the area is fast approaching, and anyone left will be killed on sight! Knightfall lays down the law - but Batgirl has a plan of her own!
DETECTIVE COMICS #33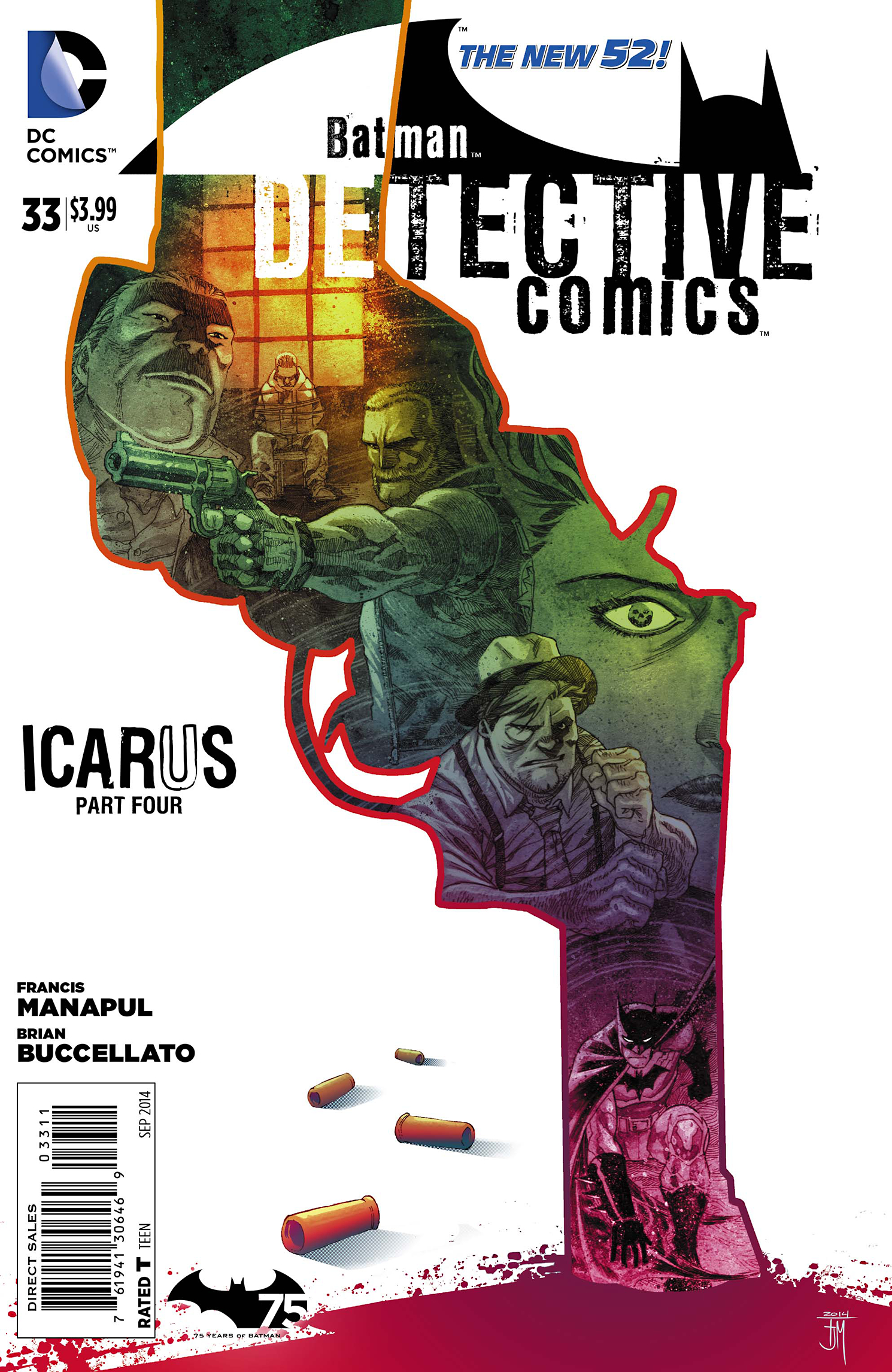 In "Icarus" part four, Batman must contend with a gang war between The Squid and the Kings of the Sun before it consumes all of Gotham City! But can even the World's Greatest Detective defuse a blood feud that's about to go nuclear?
FBP FEDERAL BUREAU OF PHYSICS #12
GRAYSON #1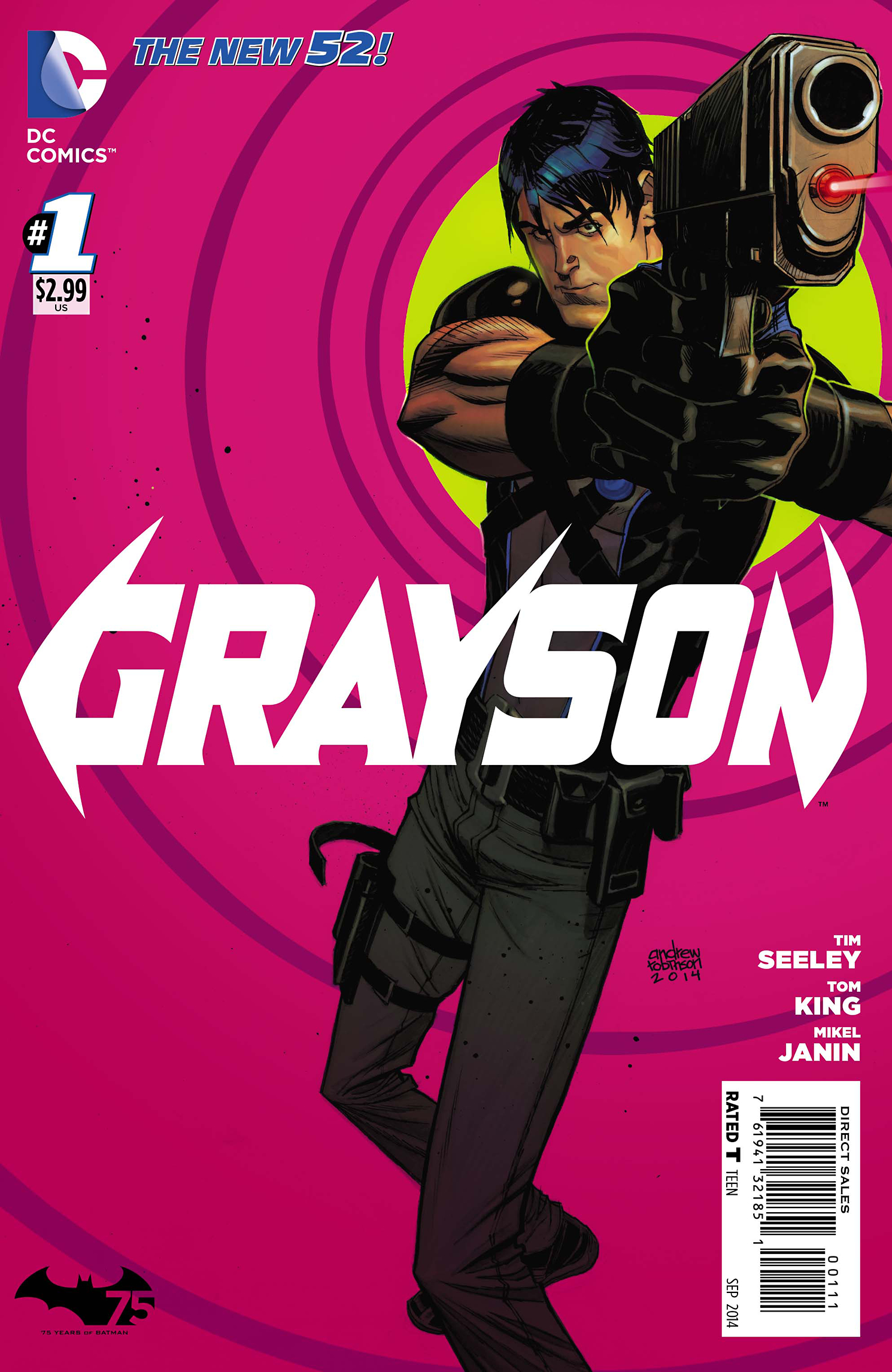 Dick Grayson. Former sidekick. Former Super Hero. Former dead man. And now...agent of Spyral?!
A thrilling new chapter of Dick Grayson's life begins in this new, ongoing series. It's a super-spy thriller that will shock you and prove one thing: You might think you know Nightwing - but you don't know Dick.
GREEN LANTERN CORPS #33 (UPRISING)
INFINITY MAN AND THE FOREVER PEOPLE #2
INJUSTICE GODS AMONG US YEAR TWO #7
JUSTICE LEAGUE UNITED #3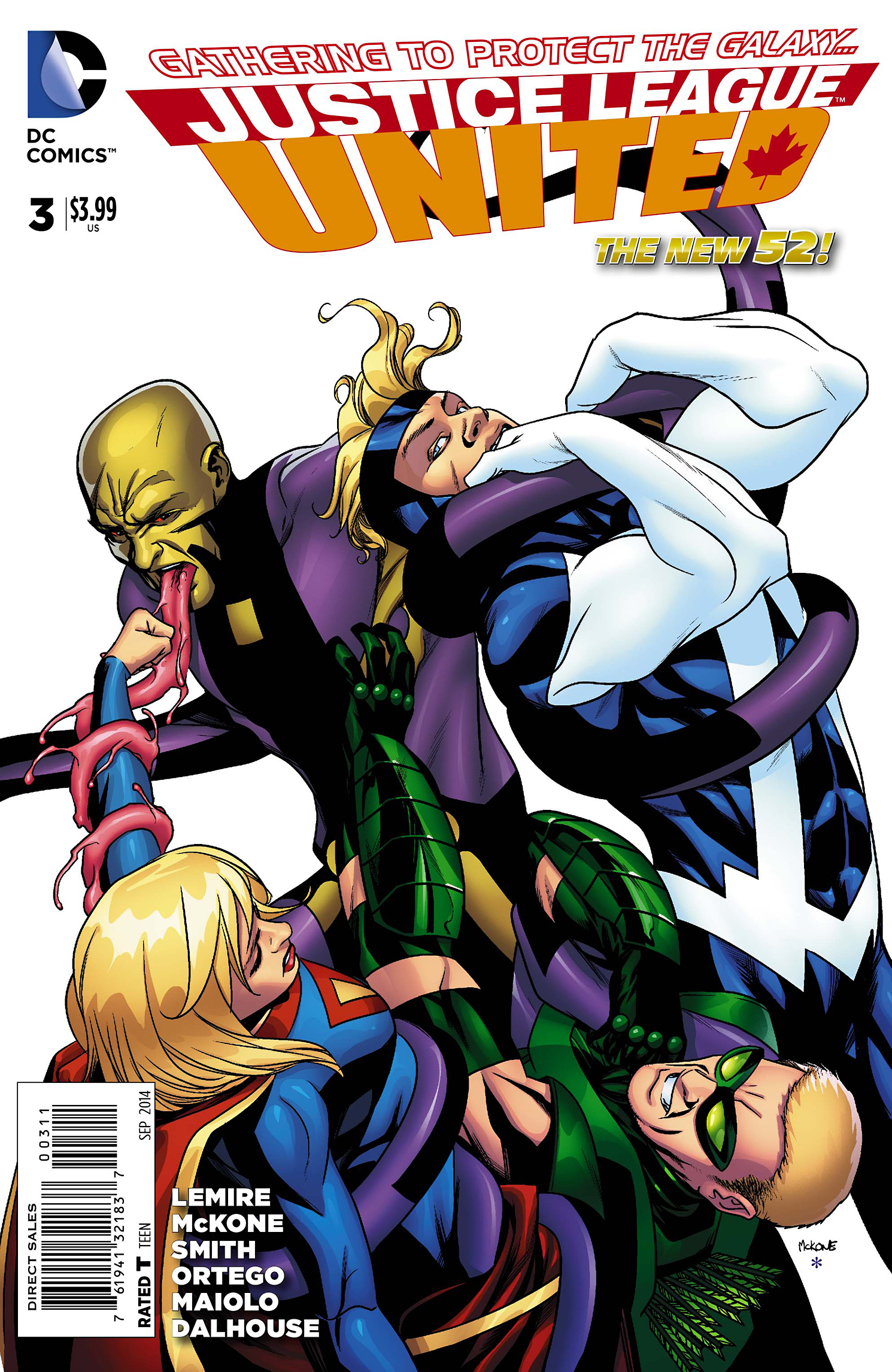 So many questions hang over this nascent team. Will Hawkman sacrifice himself to save Rann, one of Thanagar's enemies? Will Alanna and Adam ever be reunited? Can Miiyahbin face her fears and become the hero she's meant to be? And the answer to all of this spells death for one of them.
NEW 52 FUTURES END #10 (WEEKLY)
NEW SUICIDE SQUAD #1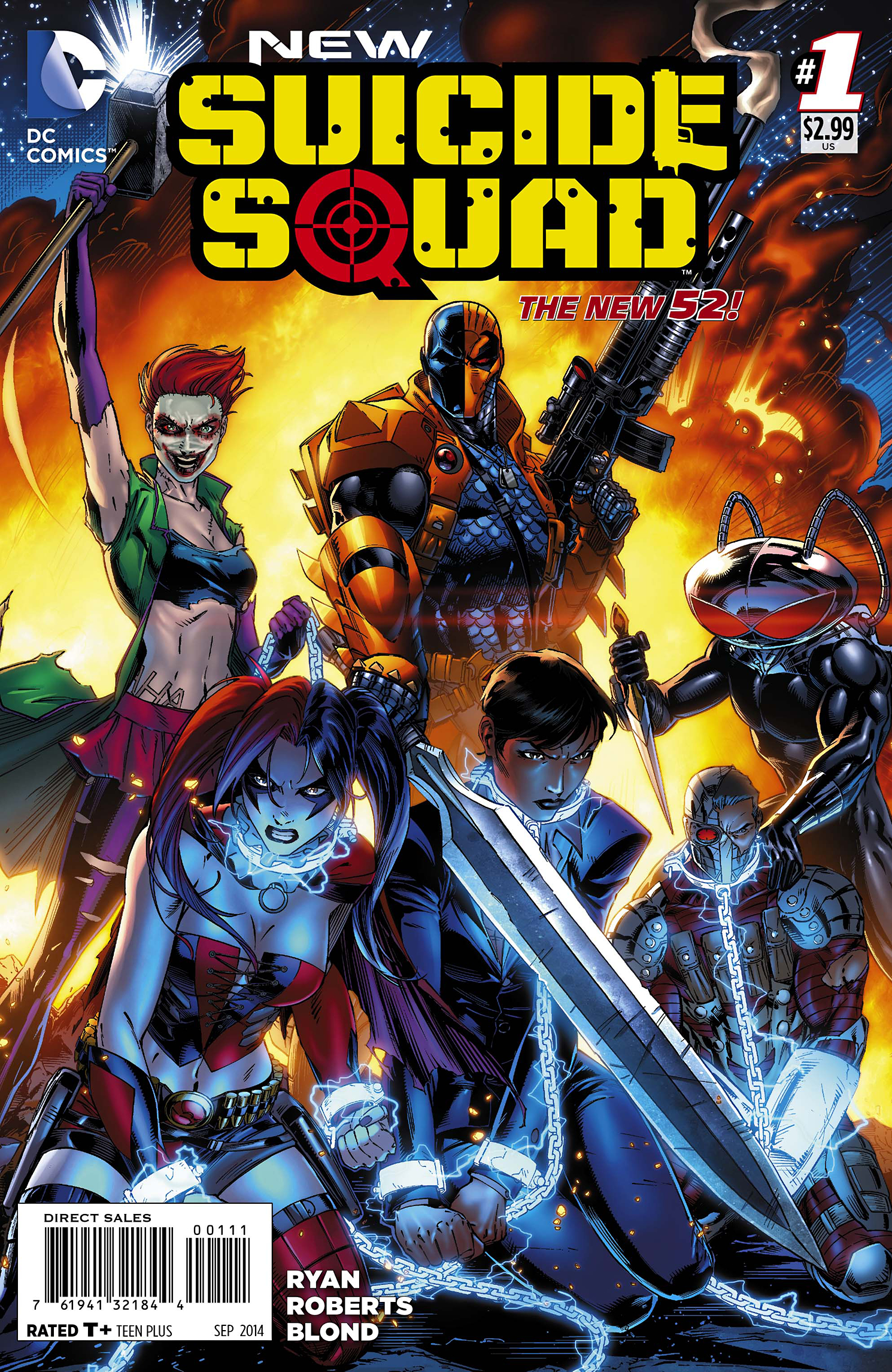 The world has changed for Task Force X, a.k.a. the Suicide Squad. Director Amanda Waller no longer has the autonomy she once had. New members disrupt the team dynamic. And the team takes on an international scope. New members Joker's Daughter, Deathstroke and Black Manta join Harley Quinn and Deadshot for a mission in the most dangerous and unpredictable place in the world: Vladimir Putin's Russia!
ROYALS MASTERS OF WAR #6 (OF 6)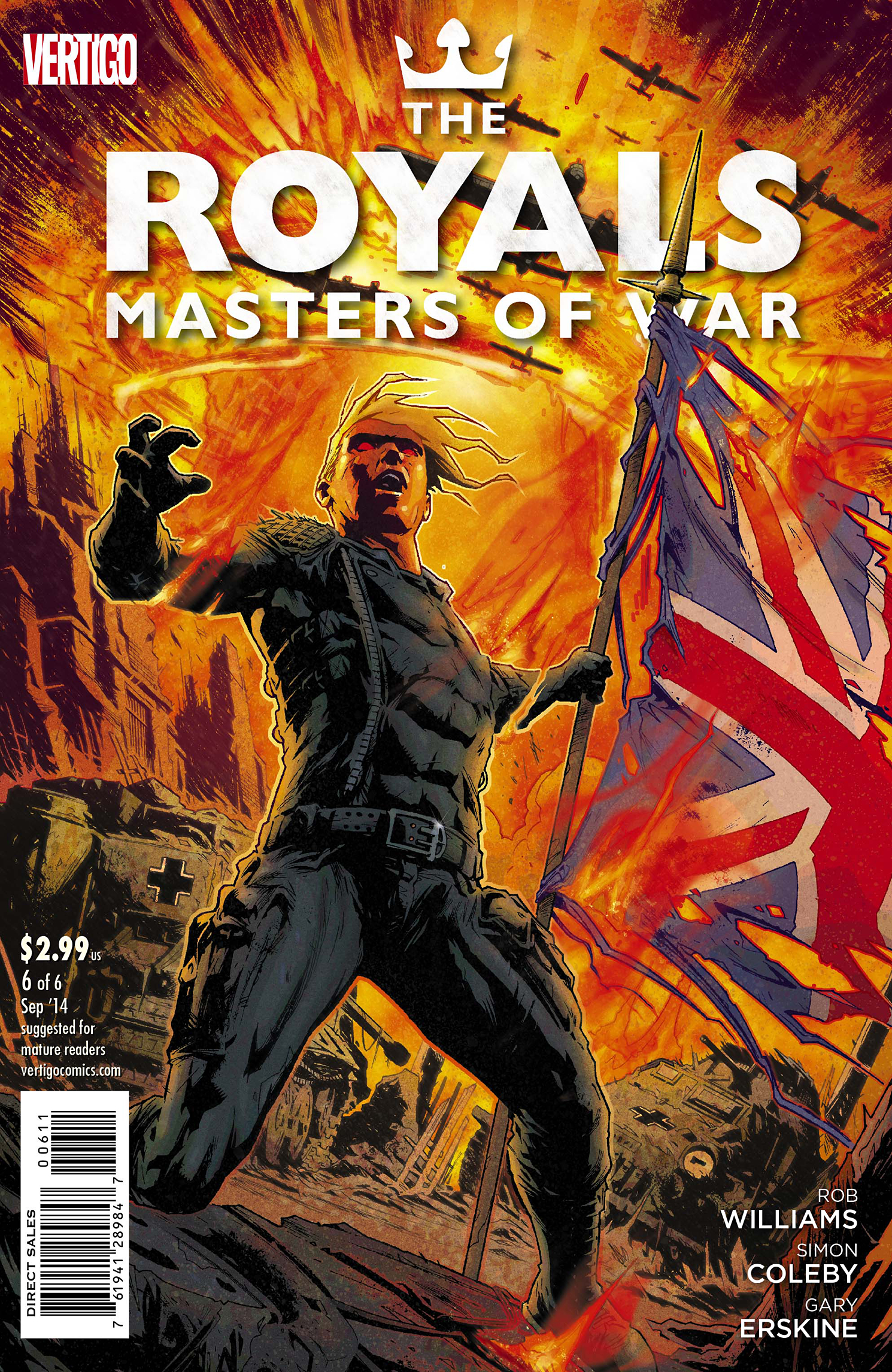 1945. The Allies' attempted assault on mainland Europe has failed. As the war draws to a close, the Lancasters bomb Berlin in a futile act of defiance. The Nazis' spy in London has turned the tide of the conflict and the purpose of Prince Henry's raid into Germany's capital is revealed to be bloody, petty revenge. A world burns, and a family is ripped apart - but is redemption to be found before the end of The Royals?
SMALLVILLE SEASON 11 LANTERN #4 (OF 4)
SUPERMAN WONDER WOMAN #10
IDW
GI JOE A REAL AMERICAN HERO #204
JUDGE DREDD #20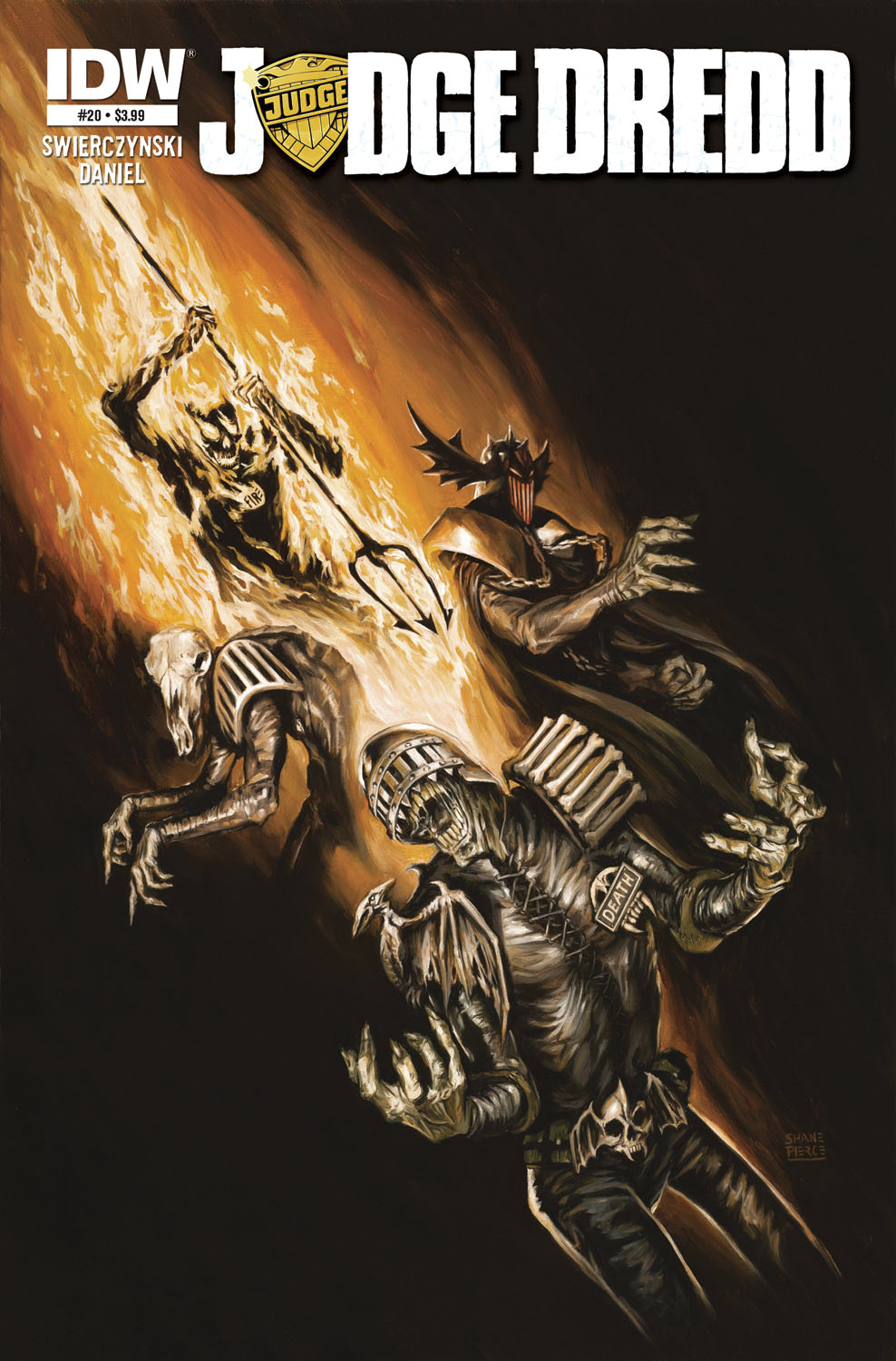 "The American Way of Death, part 4"- Dredd has looked Death in the eye before... but never like this! He realizes The only way to beat the Dark Judges is to send them back to Deadworld in a crazy sacrifice play involving D-jump machines as well as a whole lot of blood, sweat and ammo. His only allies: a turncoat Dark Judge, a furry ex-con with a pickaxe, and... what's this? A long-lost love from Dredd's past, back to settle up an old debt?
TRANSFORMERS MORE THAN MEETS EYE #31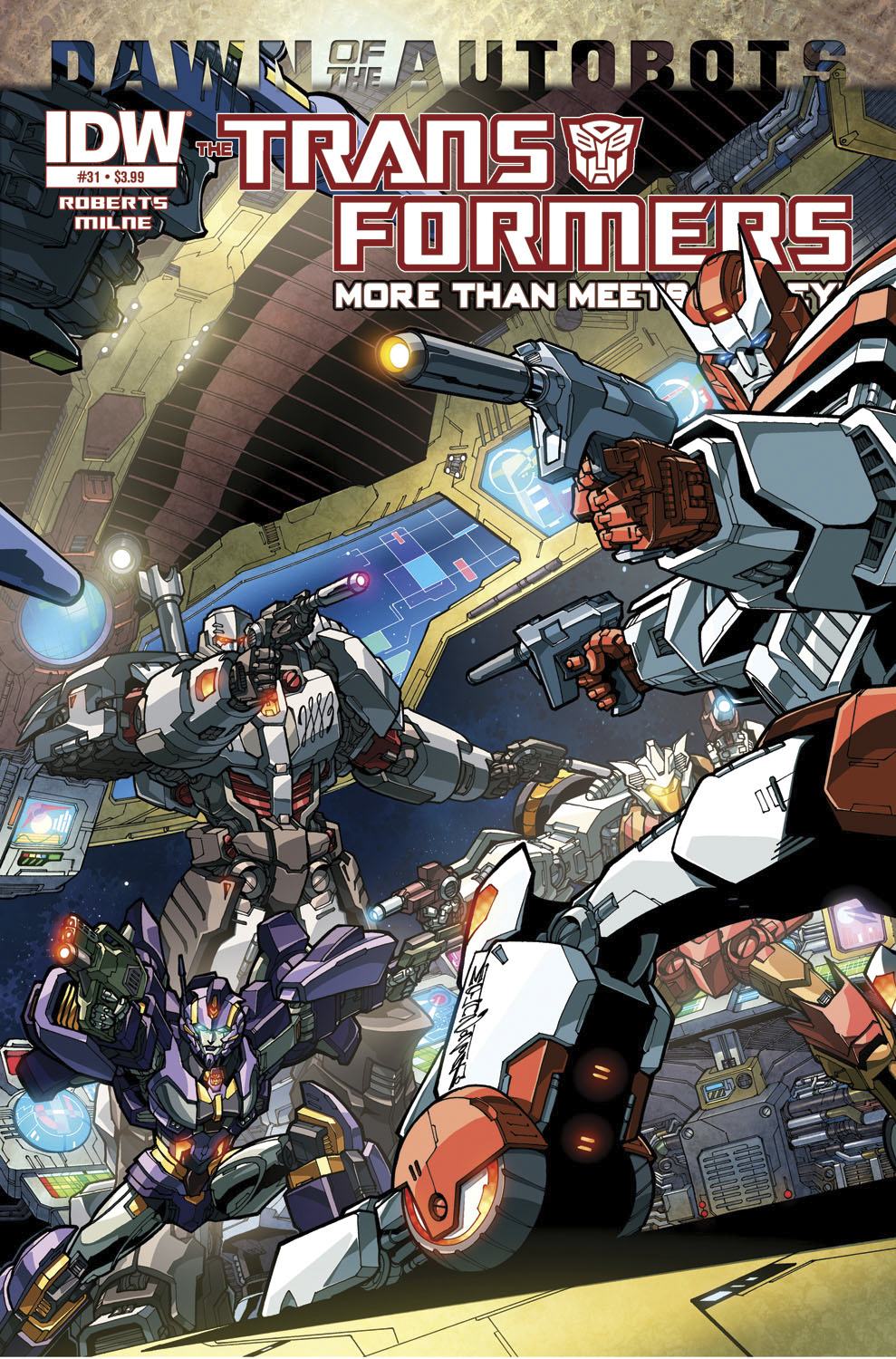 FLYING BLIND! Trapped inside a giant replica of RODIMUS's head (don't ask), MEGATRON and the crew of the Lost Light have to solve the biggest mystery of their lives. And they have to do so quickly-because every time the lights go out, something terrible happens...
IMAGE
DEATH VIGIL #1 (OF 8)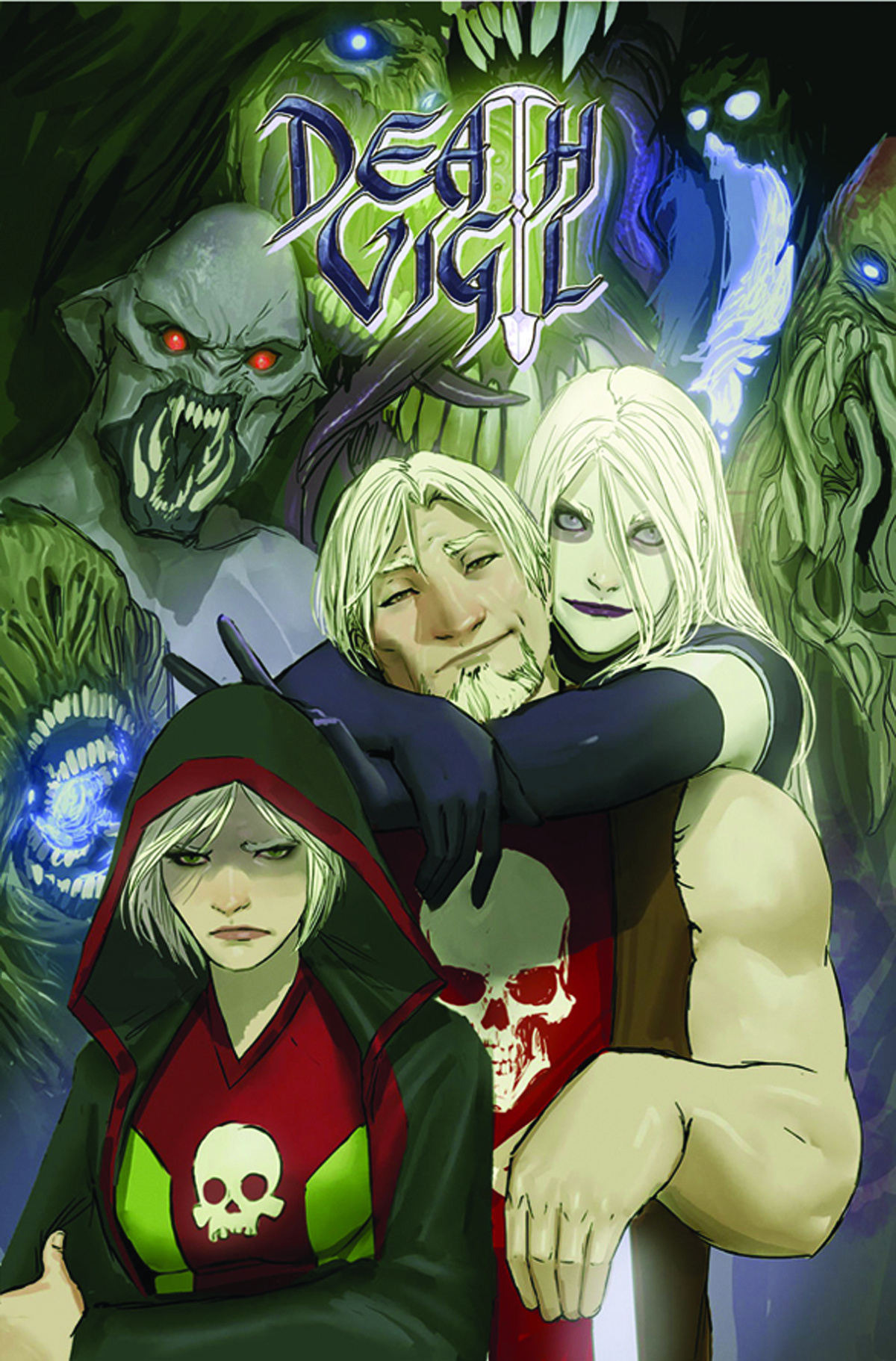 Forty pages of story and art in this contemporary fantasy adventure series written and painted by STJEPAN SEJIC (Witchblade). Gifted? Join the Death Vigil in their ongoing war against the ever-growing power of the Primordial Enemy! The only catch is you have to die first. Become a corporeal immortal Death Knight and obtain reality-altering weaponry in the never-ending battle between good and evil.
RISE OF THE MAGI #2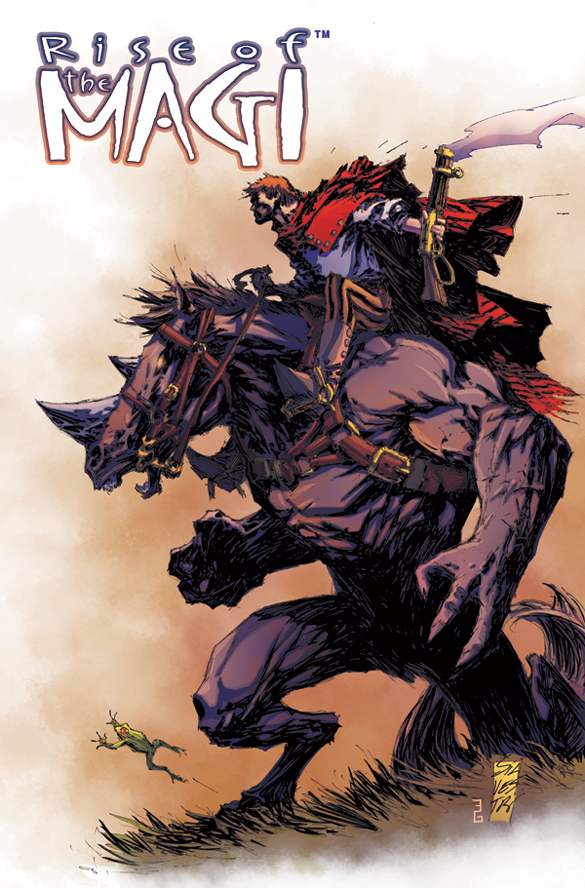 After a terrifying escape from the Magic world into ours, Asa finds that not even two realities are big enough to hide in. Armed with a terrible secret meant to destroy both his world and this strange place called Earth, Asa Stonethrow must seek help from his realms most feared criminals. His only hope is an enchanted frog and a street-smart, opportunistic petty thief and con artist named April Mae June.
WALKING DEAD #129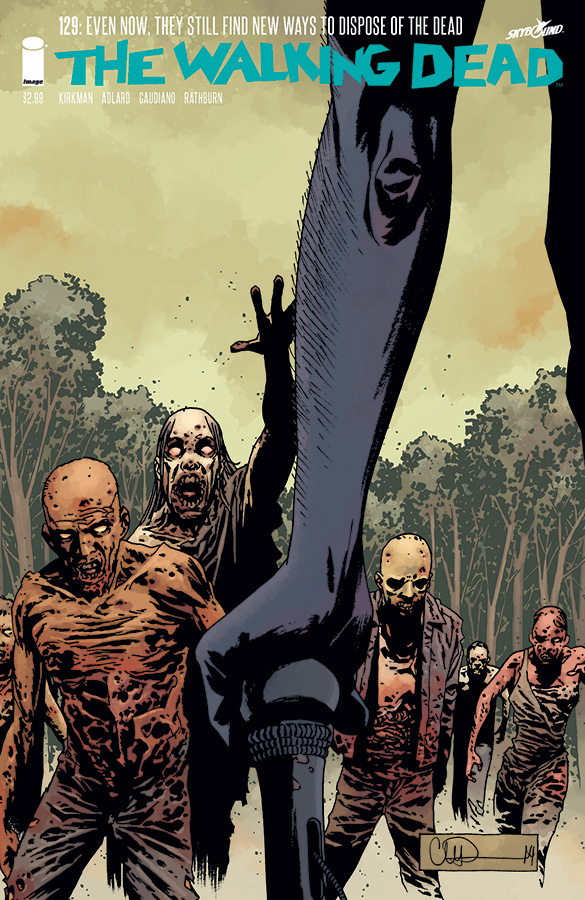 Even now, they still find new ways to dispose of the dead.
INDIE
ARMOR HUNTERS #2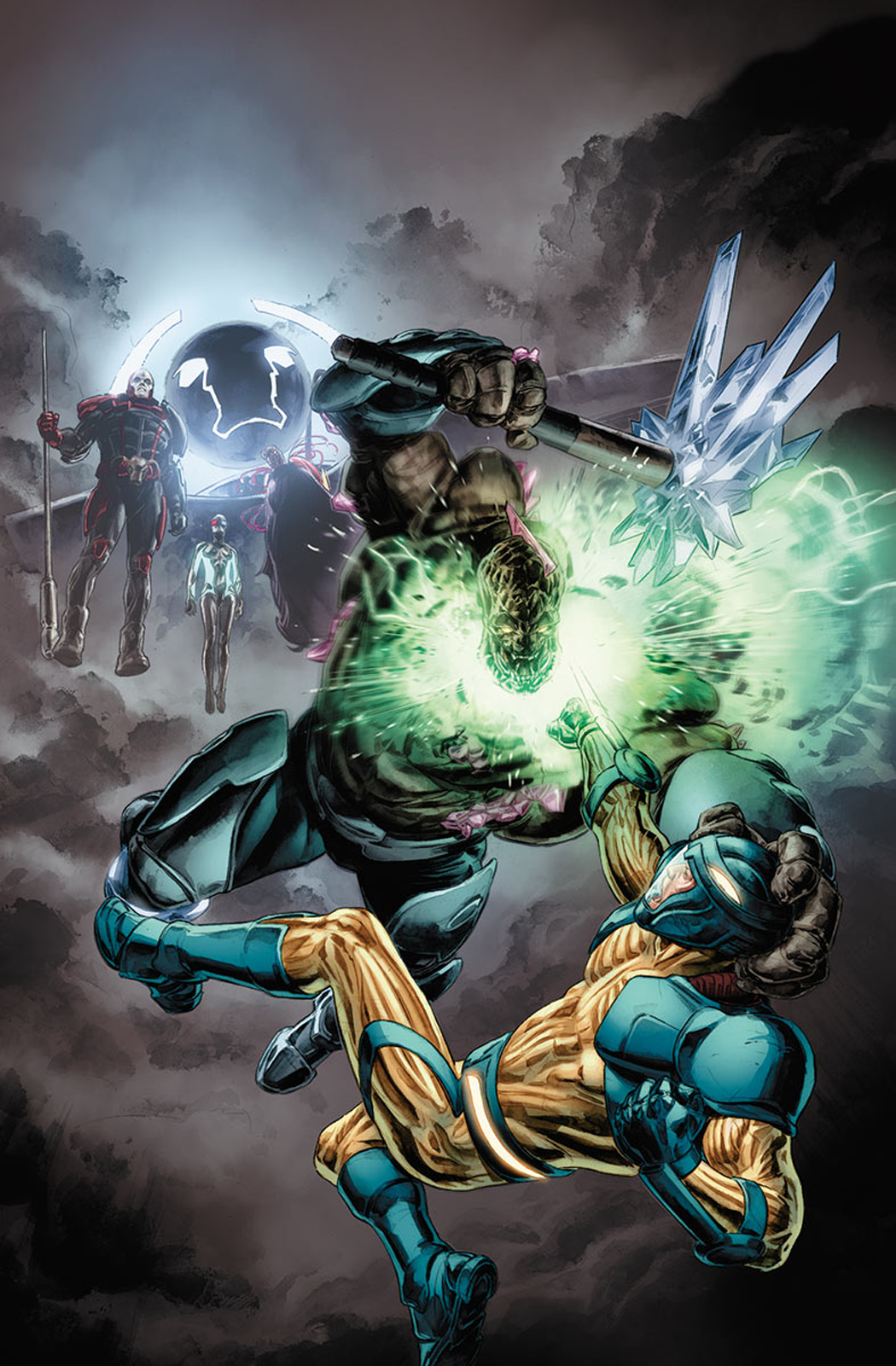 SURRENDER THE ARMOUR OR EARTH WILL DIE!
Following the shocking final moments of the previous issue, the Armor Hunters have made their intentions clear, and unless X-O Manowar is turned over to them immediately, thousands of innocents will become additional casualties of this already brutal war. Valiant's most formidable heroes are about to go on the offensive, but the Armor Hunters have another trick up their sleeve, and this one will change the battle forever. Who will live? Who will die? The world will know what it feels like to be POWERLESS as Valiant's big summer blockbuster continues!
ATOMIC ROBO KNIGHTS OF GOLDEN CIRCLE #2 (OF 5)
BETTY & VERONICA COMICS ANNUAL #224
DOC SAVAGE #7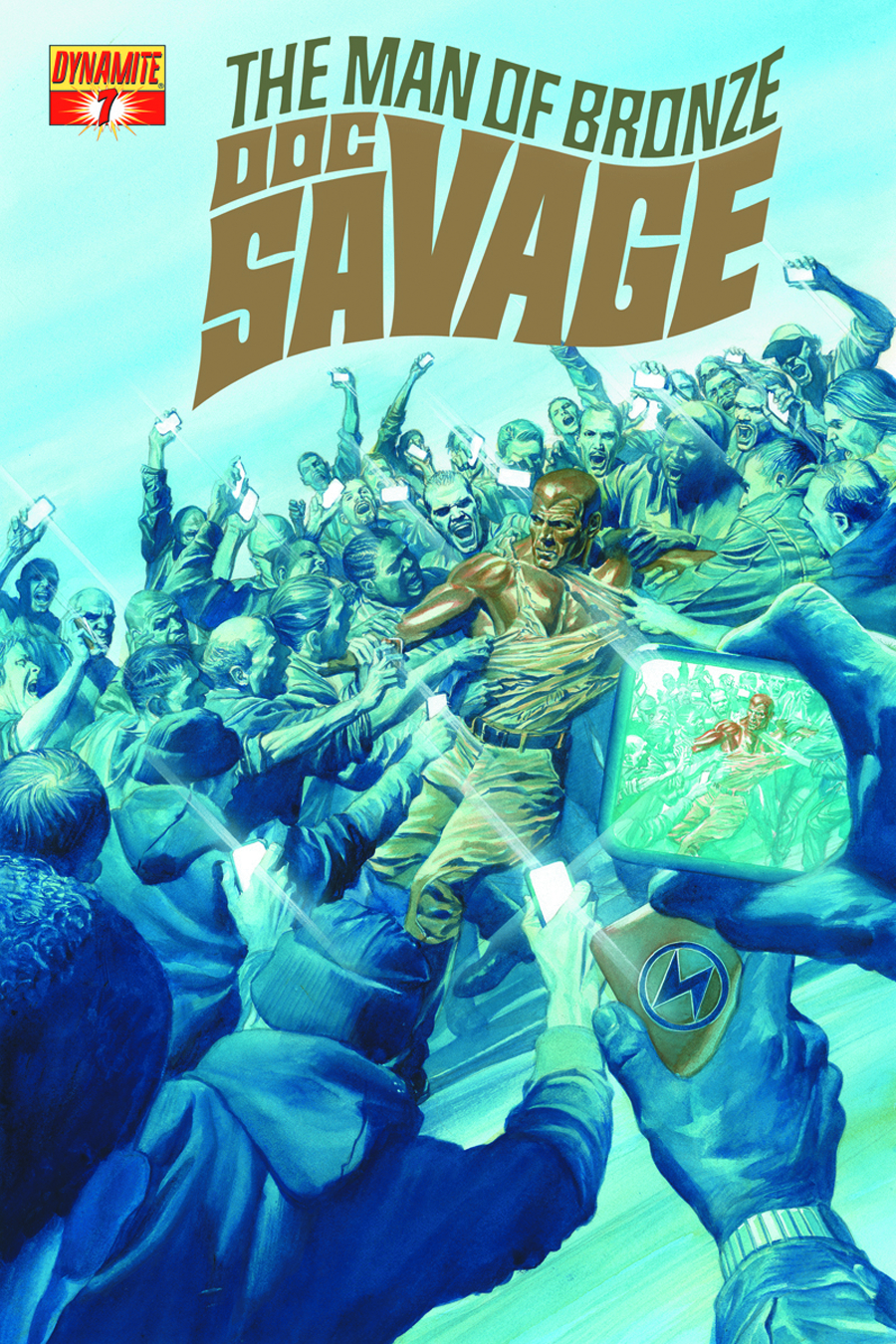 When his adventures began in 1933, Doc Savage was aided by five loyal associates. By 2014, his operation is truly global in reach, thanks to a smart phone of Doc's own design that allows anyone anywhere to ask for help or help others in return, and millions of people take part every day. But when everyone using the device is suddenly and without warning becomes immediately violent and aggressive, Doc might only have himself to blame...
MAGNUS ROBOT FIGHTER #0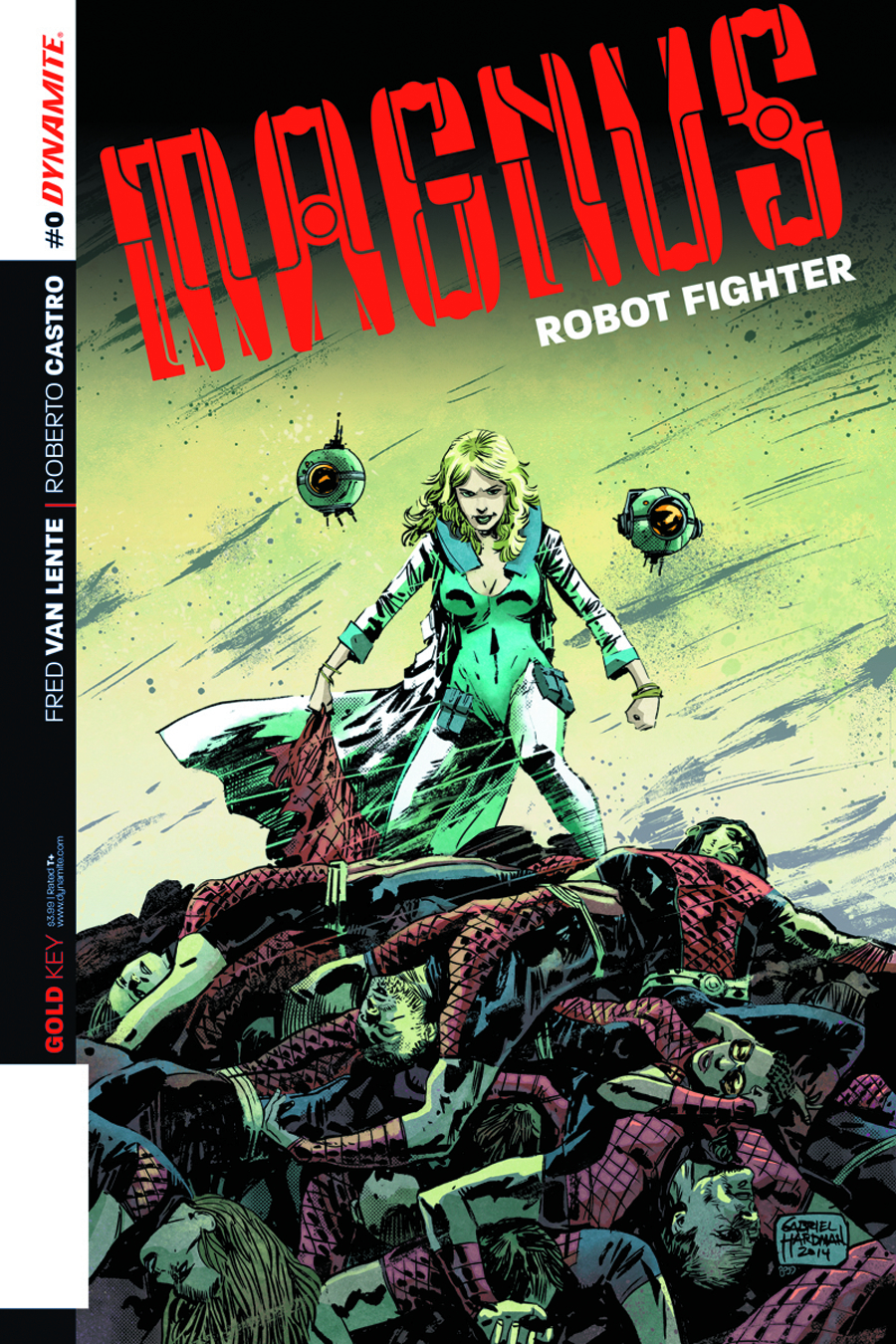 An ALL-NEW GOLD KEY adventure spinning directly from the events of MAGNUS: ROBOT FIGHTER #4! Magnus is A robot fighter - but not THE robot fighter. How has the merciless LEEJA: HUMAN HUNTER kept the robot fighters from causing chaos on earth? And how does it tie into THE SINGULARITY? It's overstuffed action and intrigue from FRED VAN LENTE (Conan) and ROBERTO CASTRO (Warlord of Mars)!
ROBOTECH VOLTRON #4 (OF 5)
SHERWOOD TEXAS #1 (OF 5)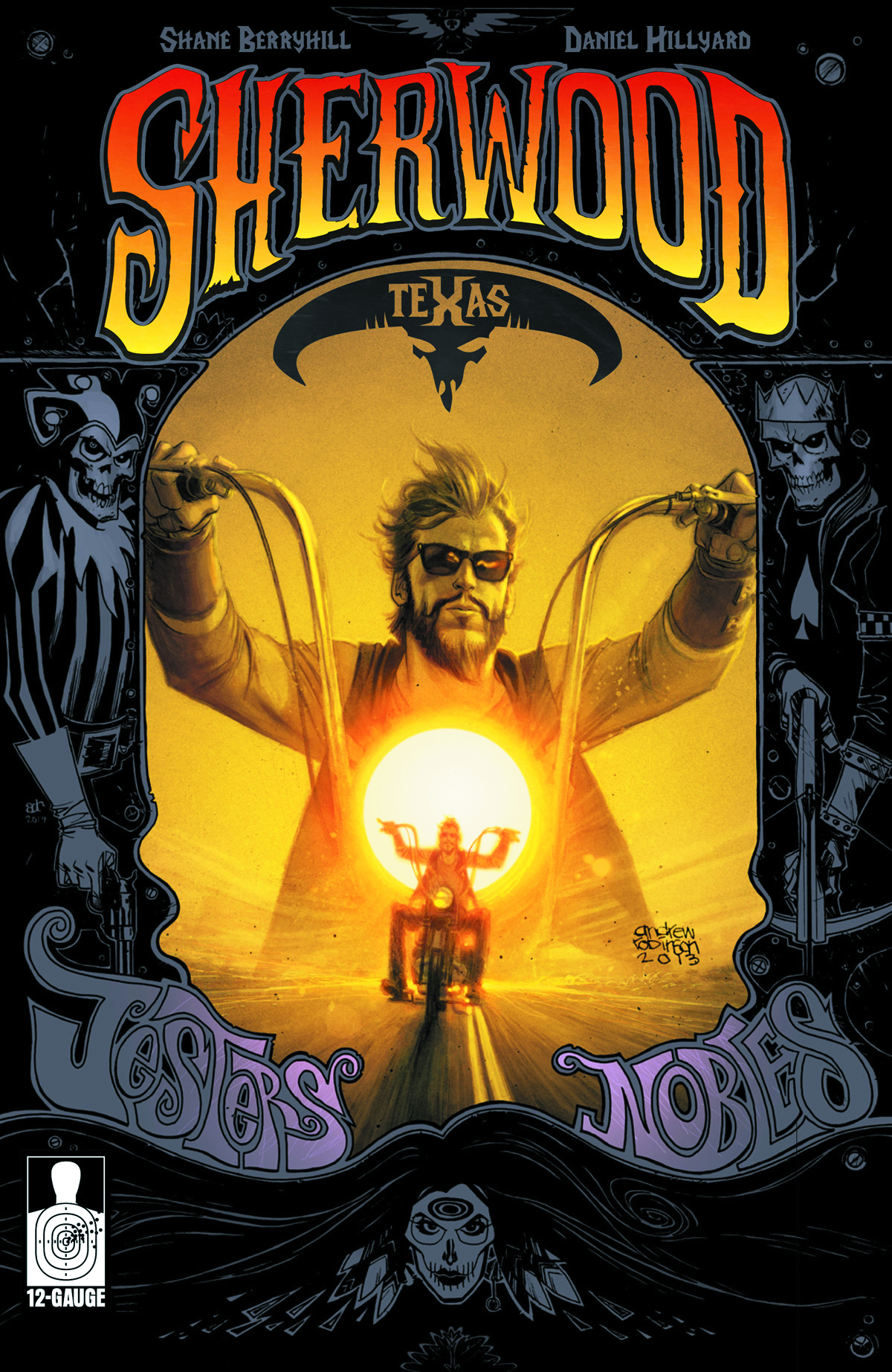 Reimagining the legend of Robin Hood as a modern day Spaghetti Western, Sherwood, TX is set inside the world of biker gangs, drug wars, human trafficking, and revenge.
MARVEL
100TH ANNIVERSARY SPECIAL #1 SPIDER-MAN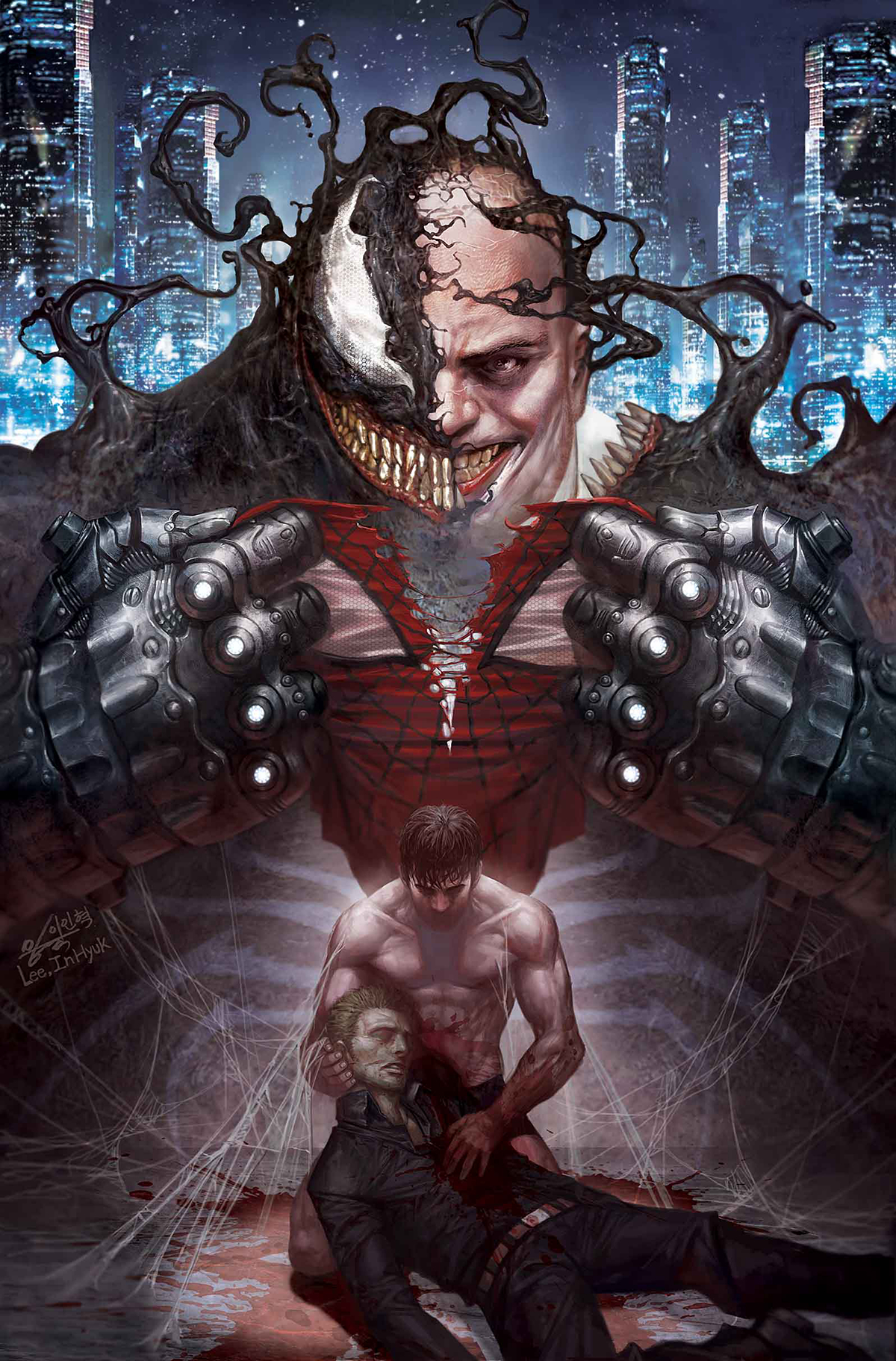 It's 100 years after the wall-crawler's creation, but when the Kingpin has taken Spider-Man's ultra-powerful techno-symbiote suit, Spider-Man will need to prove once again why he is the world's greatest super hero.
AMAZING SPIDER-MAN #1.3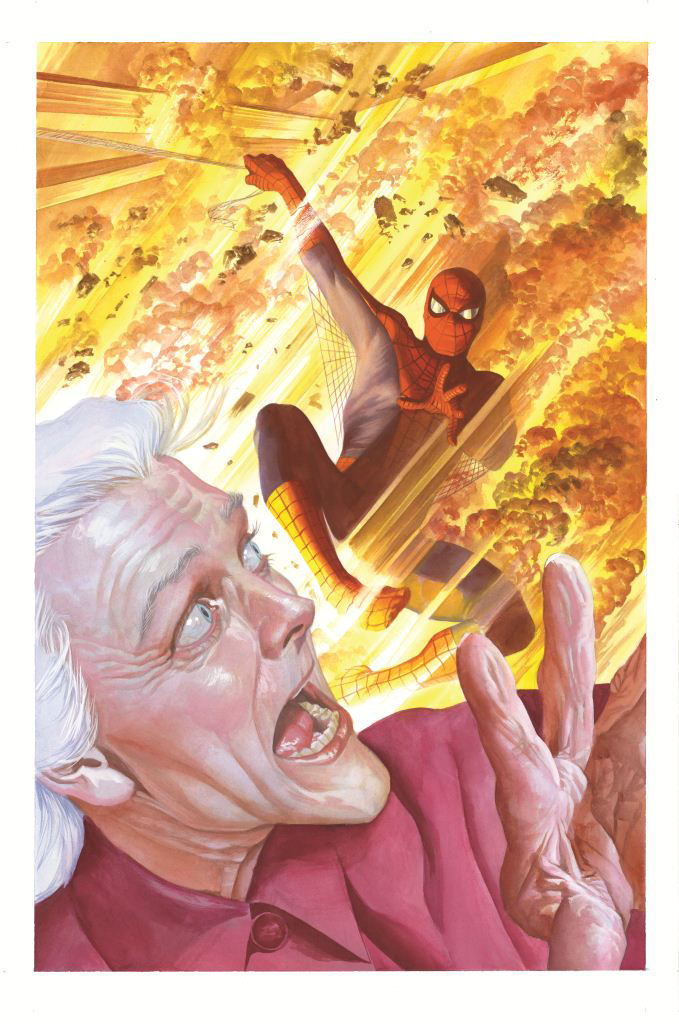 LEARNING TO CRAWL PART 3!
Spider-Man's biggest fan becomes his first super-villain!
His name's Clash and he's about to ruin Spider-Man's life. That's not exaggeration!
AVENGERS UNDERCOVER #7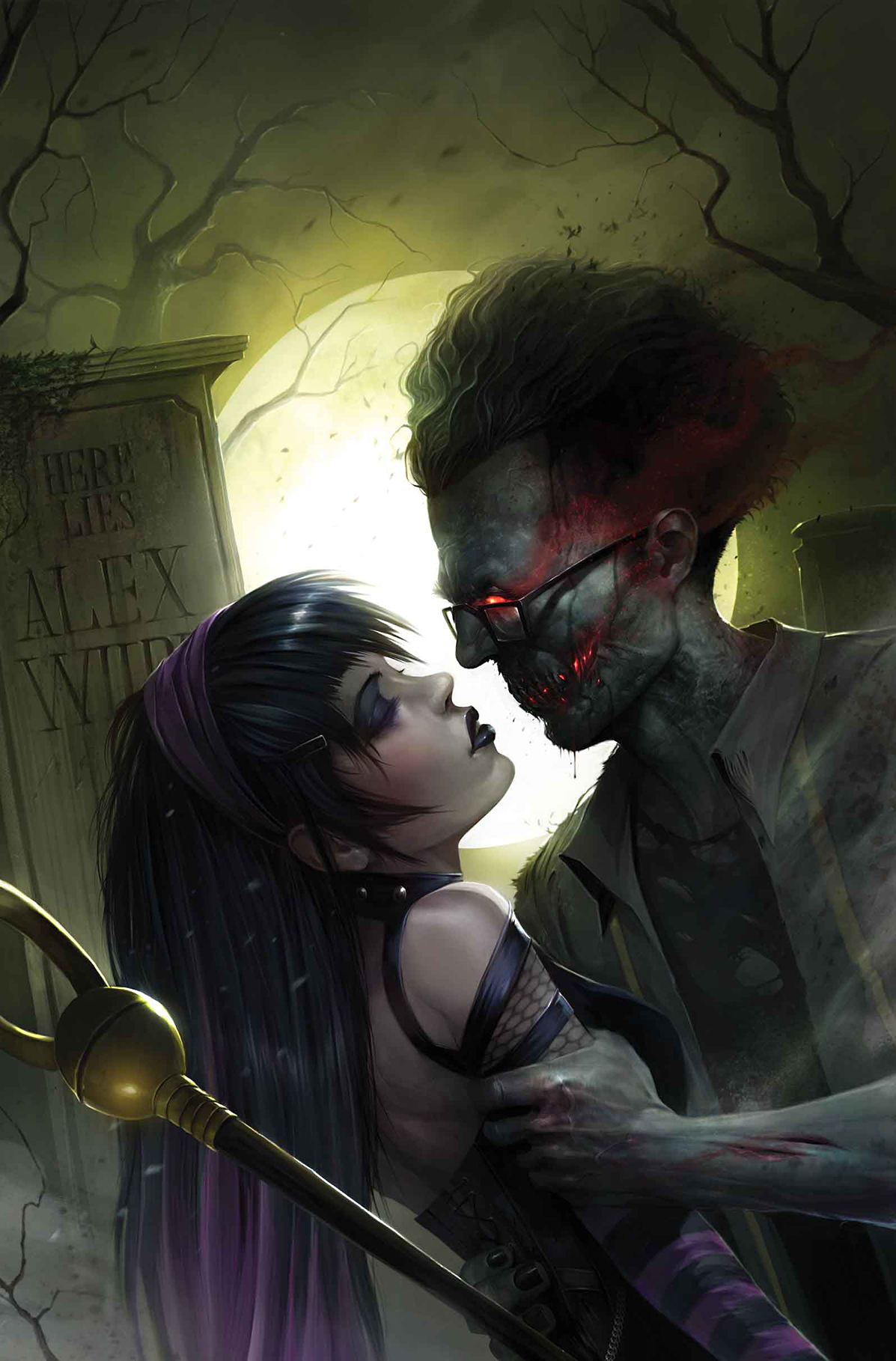 "GONE NATIVE" PART 1 OF 4!
Runaways fans alert: This issue focuses on Nico and her newly resurrected evil ex-boyfriend, Alex!
Oh, and something really bad has happened to fellow Runaway Chase! Why are we so mean?
Plus: What happened to Cammi? Only Baron Zemo knows...
DEADLY HANDS OF KUNG FU #3 (OF 4)
DEADPOOL DRACULAS GAUNTLET #1 (OF 7)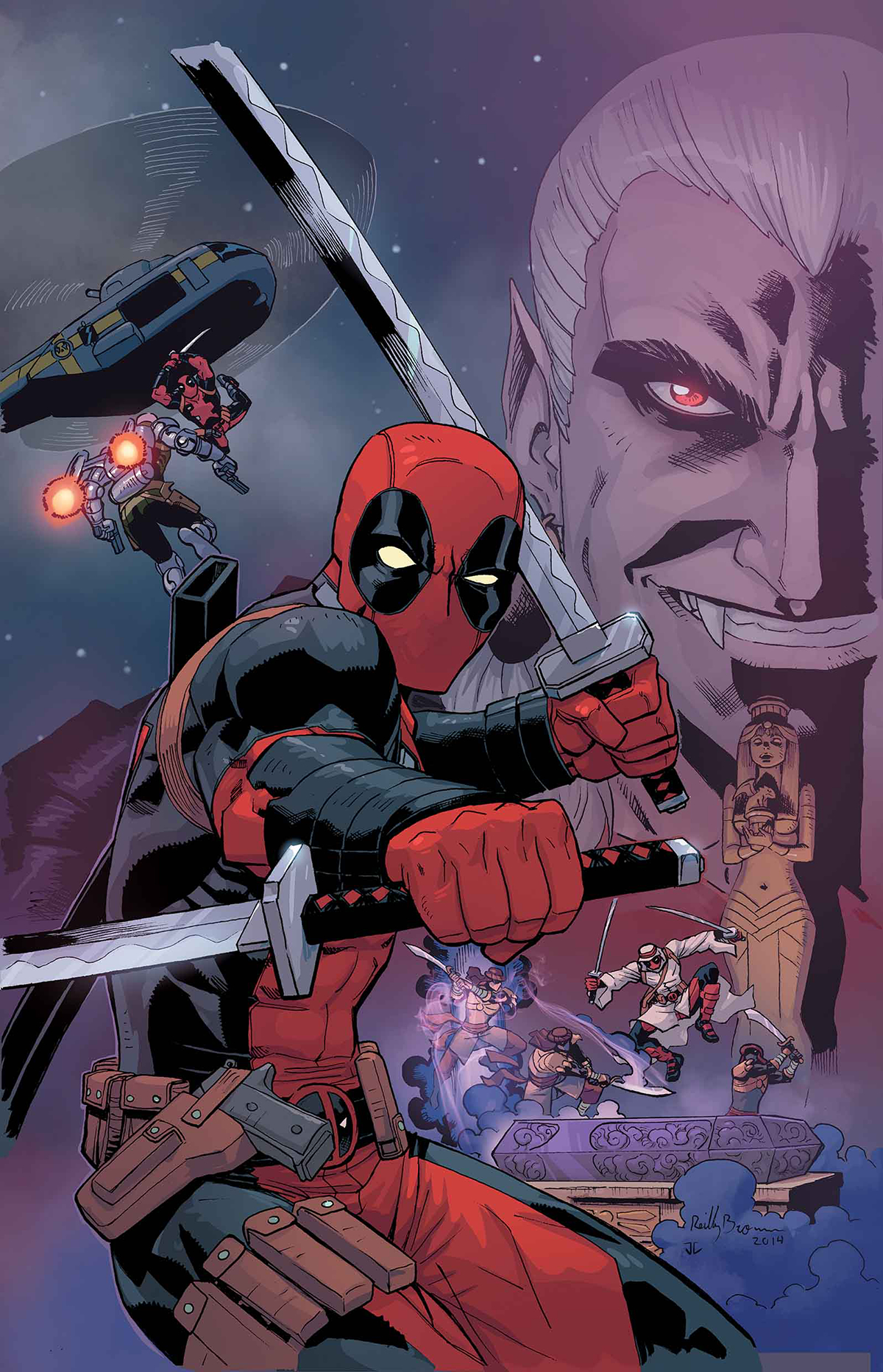 You saw Deadpool's marriage to the succubus queen Shiklah, now see their first meeting and romance!
The hit series originally presented as a Marvel Infinite Comic makes the leap to the paper medium for the first time!
When Dracula hires Deadpool to transport a highly-valuable delivery for him, he has no idea what kind of trouble he's in for. Guest-starring Blade, M.O.D.O.K., Hydra Bob, Werewolf by Night, and more-hop on with Deadpool for a crazy journey across the world...and into the heart of the Merc with the Mouth!
Note: part of issue #1 contains content from the free DEADPOOL: THE GAUNTLET #1
MARVEL UNIVERSE AVENGERS ASSEMBLE #10 SYU
ORIGINAL SIN #5.1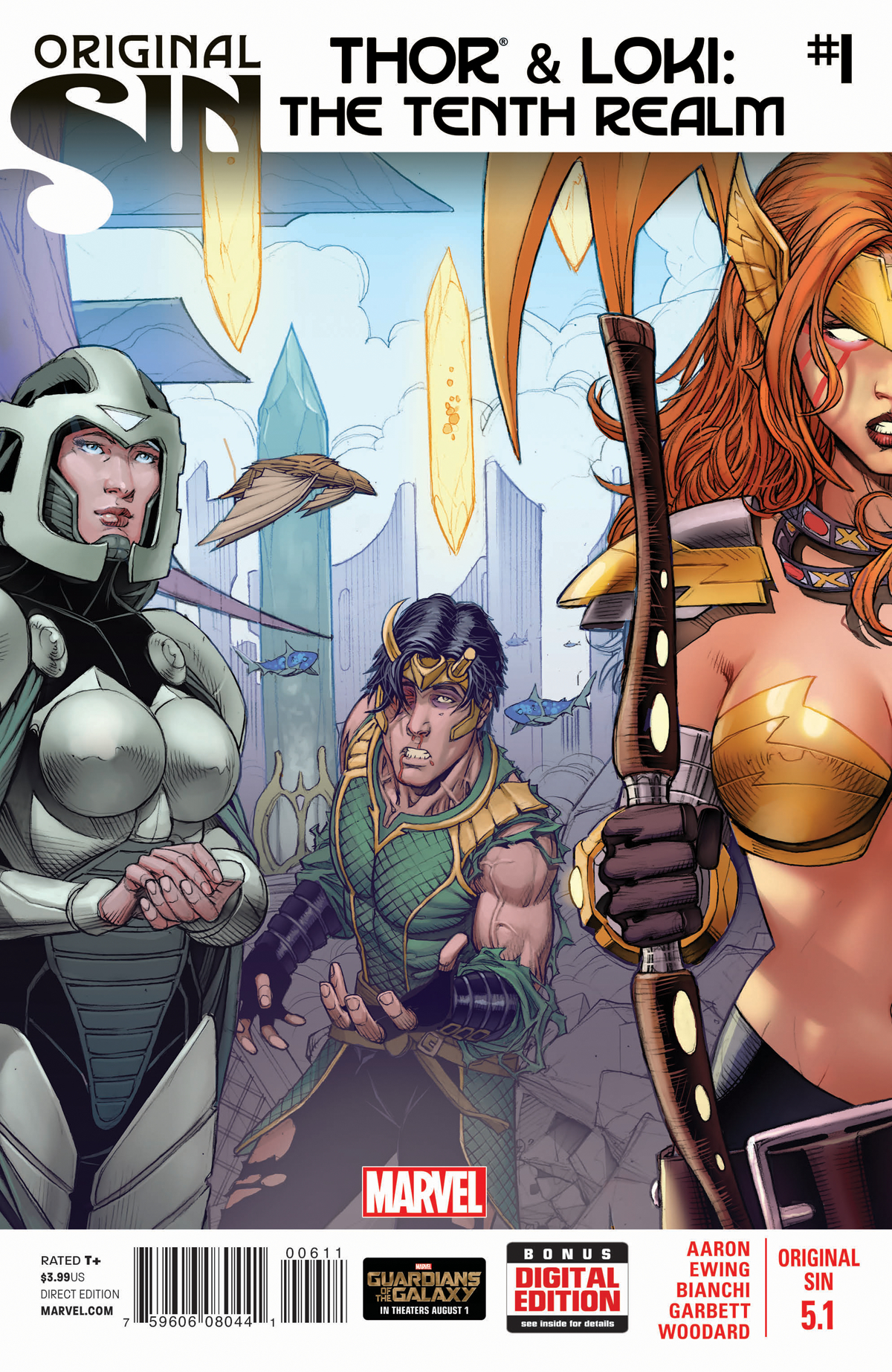 Thanks to the events of ORIGINAL SIN, the deepest secret of the Nine Realms is revealed... a Tenth Realm!
Thor and Loki embark on a quest to discover this strange new world -
and the sister Thor never knew he had... Angela!
But can Loki be trusted? And will brother and sister murder each other before the truth comes out?
SPIDER-MAN 2099 #1 ANMN
ALL-NEW SERIES FROM THE PAGES OF AMAZING SPIDER-MAN!
The book you have been demanding for months finally hits the stands! Miguel O'Hara is Spider-Man in the year 2099 but he's currently stuck in the year 2014. He was stranded here by his father who is the head of an evil corporation called Alchemax in 2099. But in 2014, Alechmax has just been formed and Miguel has a chance to stop its corruption before it starts! You'd think being a man out of time would make you a man without enemies, but Spider-Man 2099 is about to discover that he's not the only one hoping for a better tomorrow, one that might be ensured by The Adjustor eliminating Miguel from the time stream altogether! Join comics legend (and Spider-Man 2099 creator) Peter David and breakthrough artist Will Sliney (Superior Spider-Man Team-up) for the most adventure you'll find in a book this side of the twenty second century!
SUPERIOR FOES OF SPIDER-MAN #13
UNITED STATES OF MURDER INC #3
WINTER SOLDIER BITTER MARCH #5 (OF 5)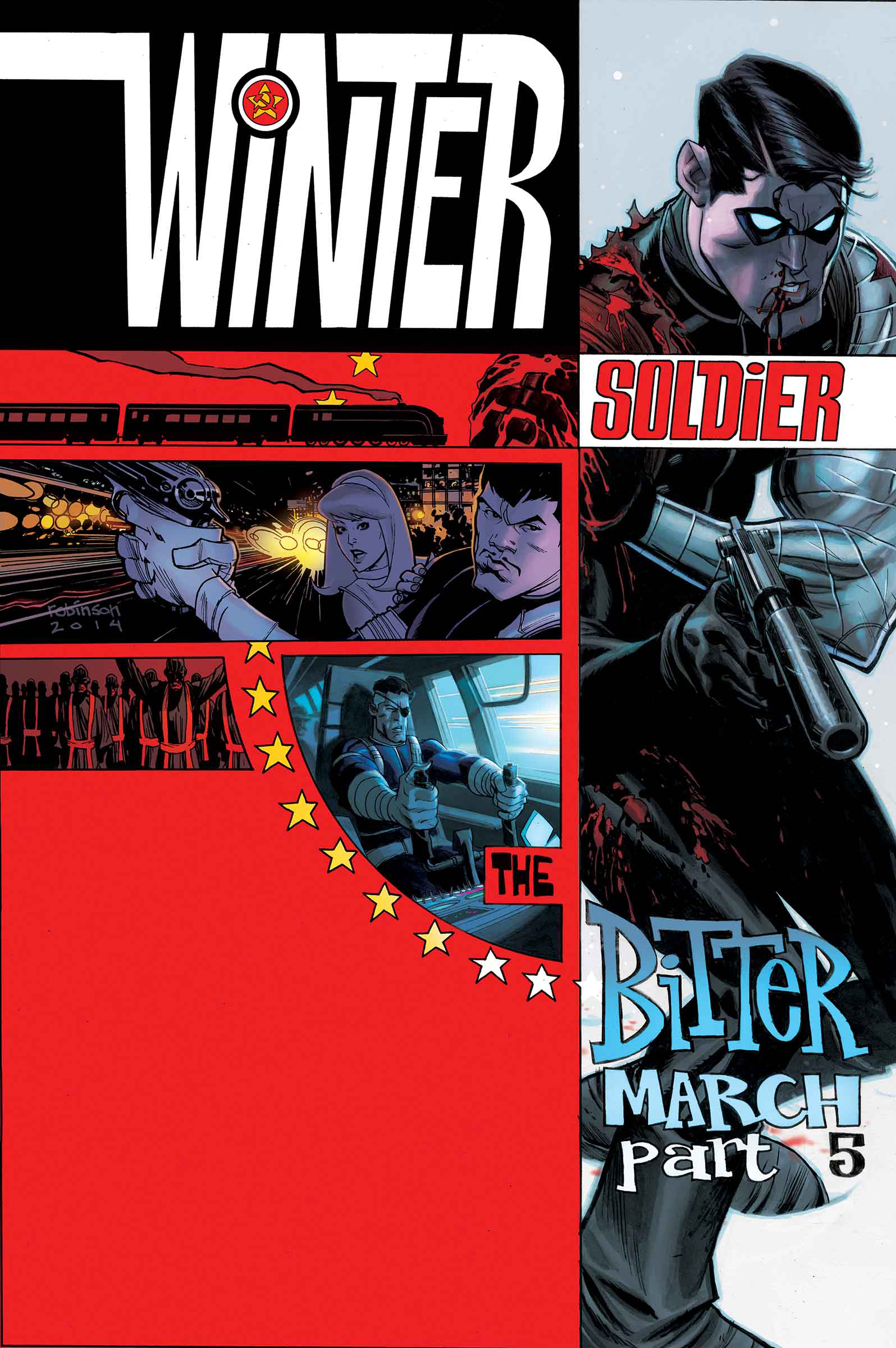 The Winter Solder is dead--long live Bucky!
The conclusion, the terrible decision that will forever change Ran Shen!
Witness the birth of the man who will one day destroy Steve Rogers! Enter: The Iron Nail!