New in store this week: More Multiversity madness with a stand alone issue of THE SOCIETY OF SUPER-HEROES, BATMAN AND ROBIN, WONDER WOMAN AND JUSTICE LEAGUE get the 3D cover treatment as part of FUTURES END month at DC, Gwen Stacy stars in EDGE OF SPIDER-VERSE, Miles Morales joins the ALL NEW X-MEN, the Original Sin miniseries THOR AND LOKI comes to an epic conclusion, THOR himself gets an extra sized 25th issue special, the penultimate FABLES, and my pick of the week is the new, beautifully illustrated JIM HENSON'S STORYTELLER: WITCHES miniseries. Also arriving are WICKED+DIVINE, DAREDEVIL, GODZILLA CATACLYSM, SUPERIOR SPIDER-MAN, BPRD, USAGI YOJIMBO, SHUTTER and BUFFY THE VAMPIRE SLAYER.
What are you excited for this week? Talk to us @DavesComics!
BOOM
CLOCKWORK ANGELS #5 GEORGE PEREZ SIRENS #1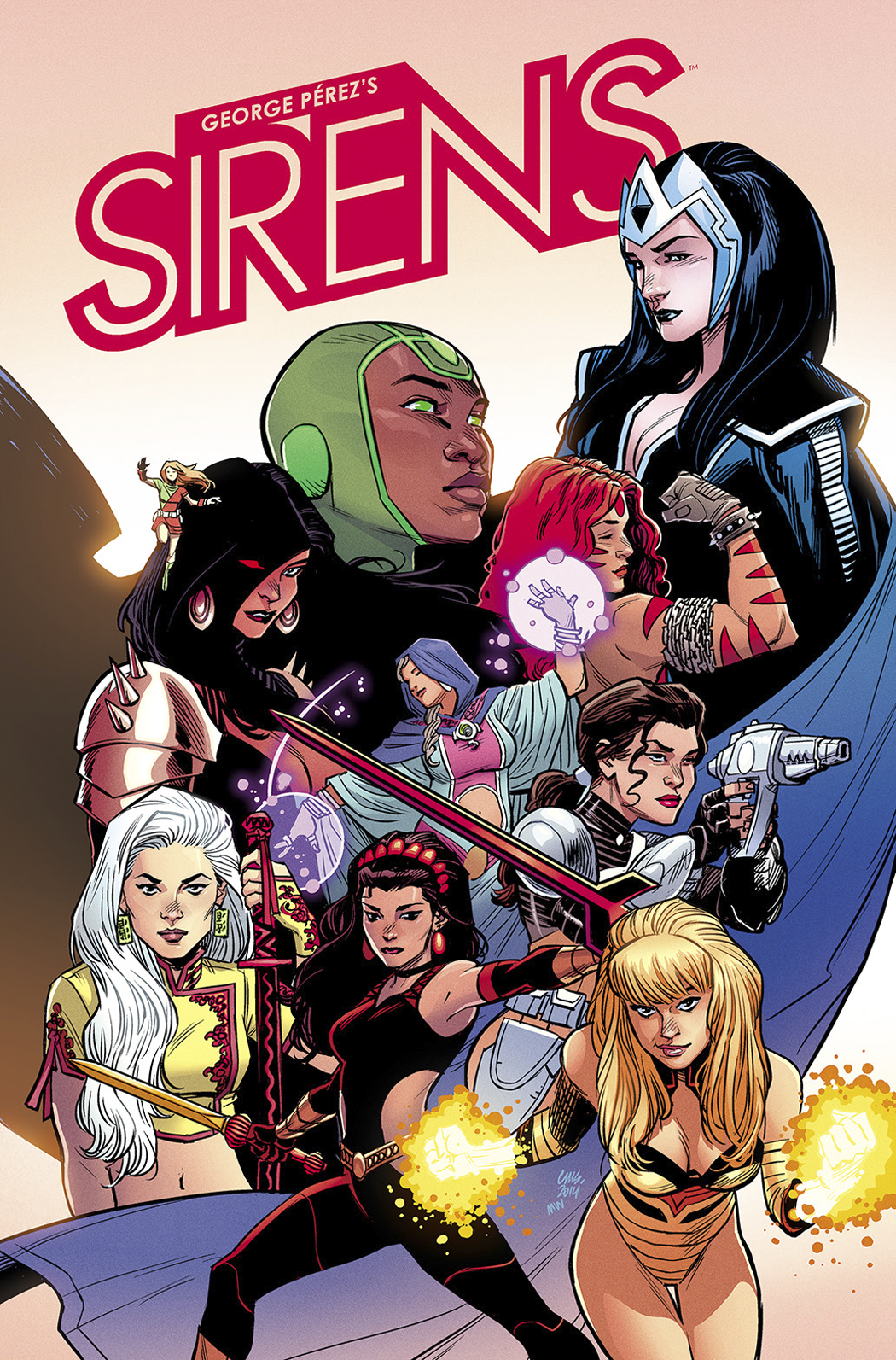 WHY WE LOVE IT: The name George Pérez should say it all, but we are beyond excited to
work with one of comics' living masters on his own original title. He's worked on great
female characters like Wonder Woman and Scarlet Witch, but this, a team of female heroes
of his own creation, had us swooning.
WHY YOU'LL LOVE IT: It's a scifi adventure story that spans time and space, featuring a
team of female heroes that kick butt across the universe. If you like strong female scifi
characters like Battlestar Galactica's Starbuck, Star Wars' Princess Leia, and Alien's
Ripley, you'll find a lot to love about GEORGE PÉREZ'S SIRENS!
WHAT IT'S ABOUT: As an intergalactic force enslaves planets across the galaxy, the
legendary team known only as the Sirens must reunite to save the galaxy-but is that
even possible when the Sirens themselves don't even remember who they are? And the
rest of the universe only remembers them as...villains? A six issue
miniseries featuring your new favourite comic book team, written and drawn by the master himself, George Pérez (Wonder Woman, JLA Vs. Avengers) begins his greatest story yet.
JIM HENSONS STORYTELLER WITCHES #1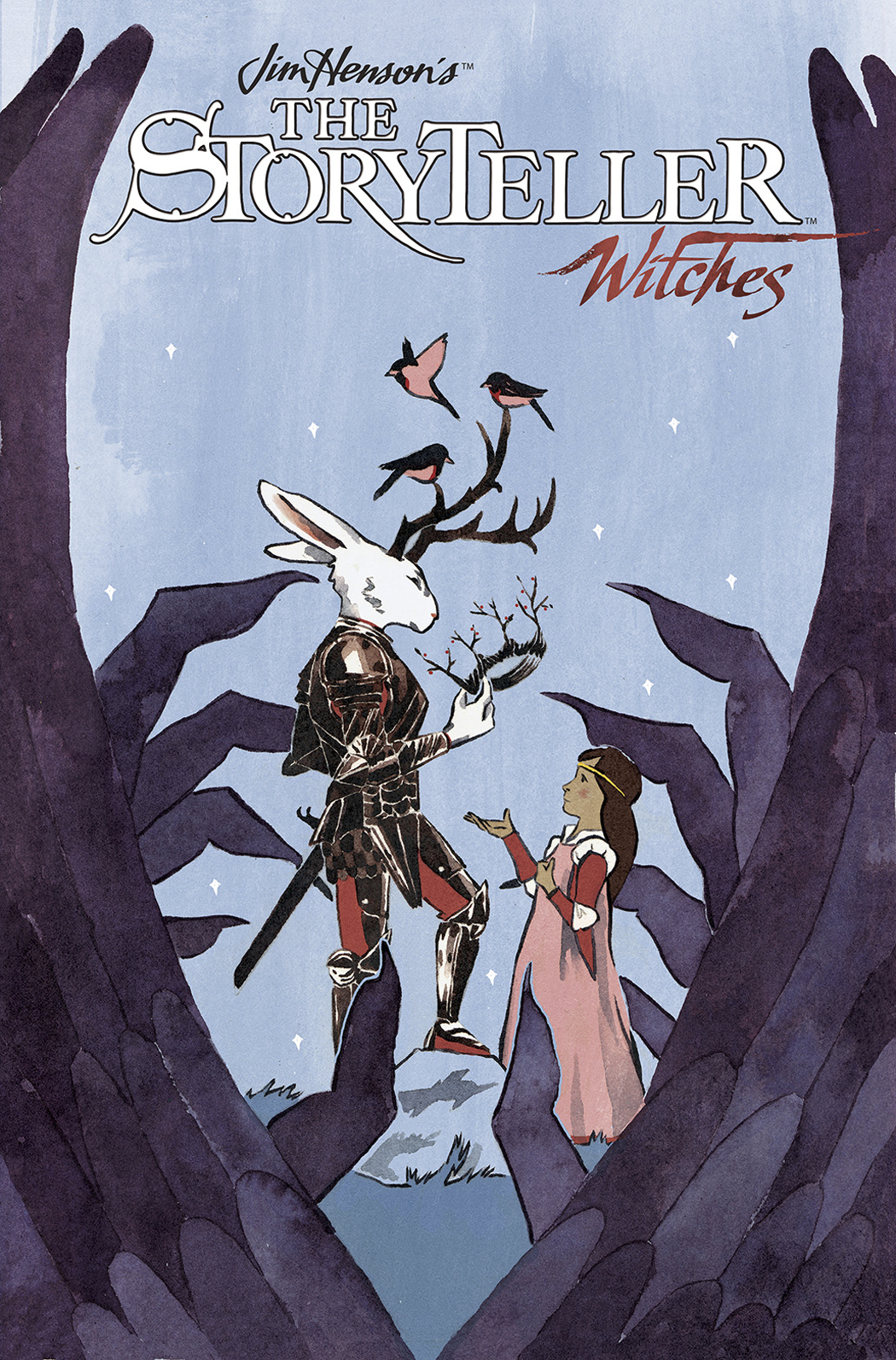 WHY WE LOVE IT: Jim Henson's The Storyteller is a beloved celebration of fairy tales
and folklore. After releasing a critically acclaimed graphic novel we're thrilled to bring the
property's magic to single issues. In the spirit of Henson's inventive imagination, this
series dives into the mythology of witches and witchcraft through the ages with an
incredible blend of art styles and storytelling techniques, taking full advantage of the
comics medium.
WHY YOU'LL LOVE IT: Four anthology style oneshots explore classic witch stories and fairy tales from all over the world, each told by a different creator with a breathtaking style and original voice. It's tales of magic and wonder as only these storytellers could imagine them.
WHAT IT'S ABOUT: S.M. Vidaurri, writer and watercolour illustrator of the award winning
graphic novel IRON: OR, THE WAR AFTER, unfolds the stunning tale of "The Magic
Swan Goose & the Lord of the Forest." When her brother is kidnapped by a witch, a
young princess must venture into the mysterious forest beyond the castle. There, the
Lord of the Forest, an armour clad spirit who watches over the wilderness, comes to her aid,
but the princess must rely on her wits to discover who she can trust before her family is
cursed forever.
DARK HORSE
BTVS SEASON 10 #7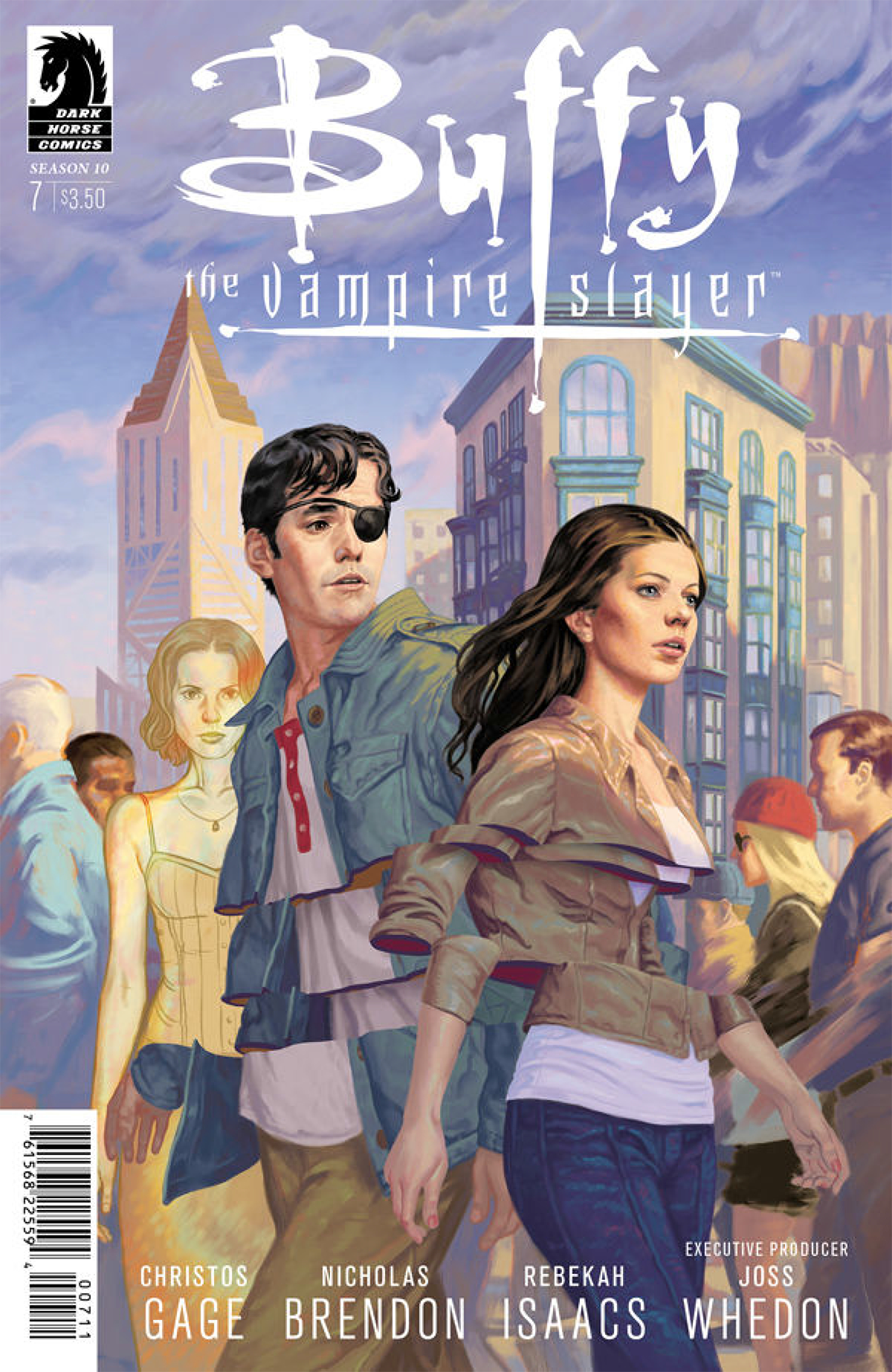 As Spike and Xander bond - while also seriously getting on each other's nerves-they are tempted to start writing some rules of their own in the book of magical laws . . . concerning Buffy and Dawn!


CRIMINAL MACABRE THIRD CHILD #1
DARK HORSE PRESENTS 2014 #2
EYE OF NEWT #4 (OF 4)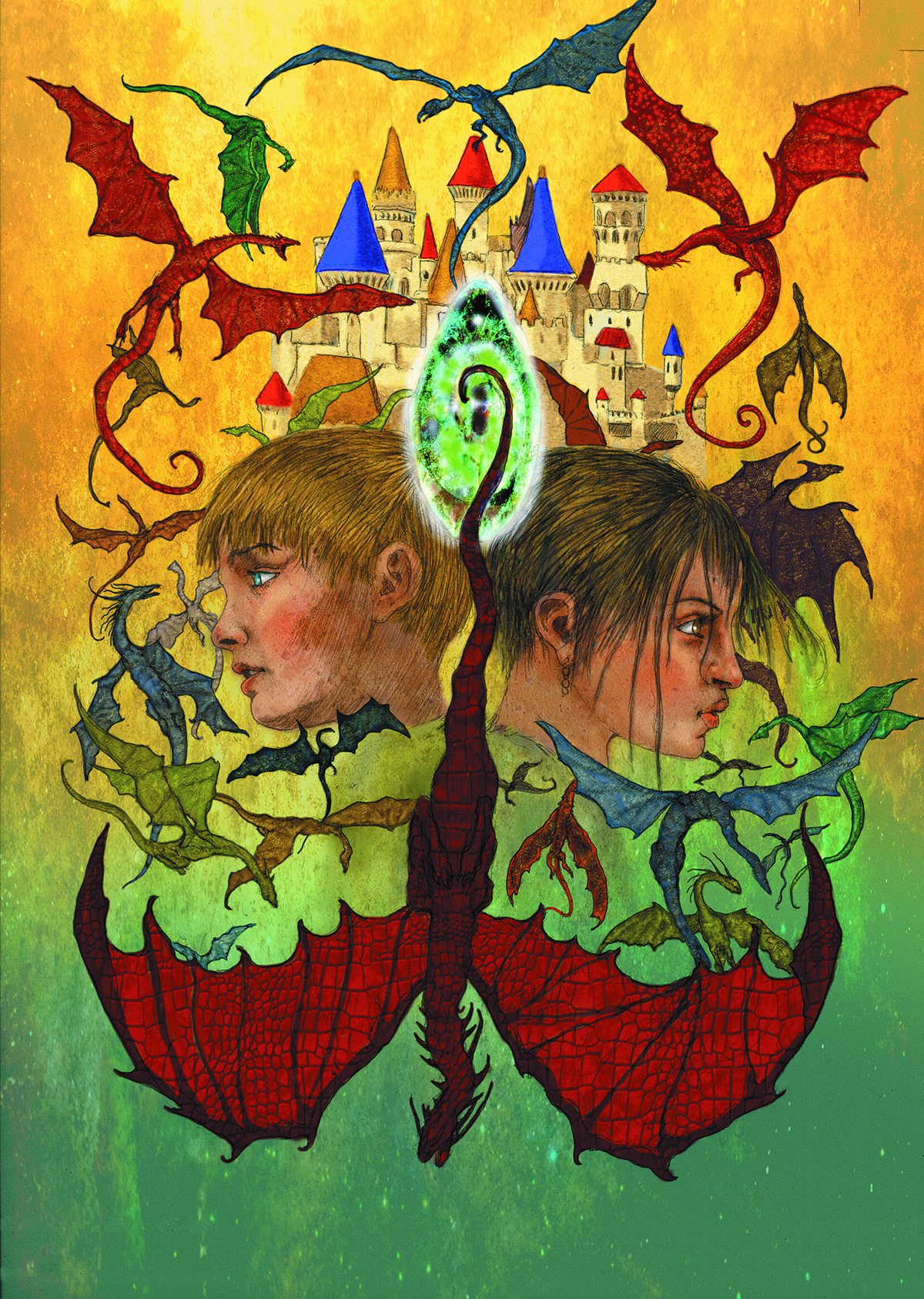 Having narrowly survived their quest and its dangers, our heroes appear to have run out of luck when they find themselves trapped with no avenue of escape from the dragon's attack! It looks like certain death-but rescue comes in a most unexpected form.


STRAIN NIGHT ETERNAL #2
USAGI YOJIMBO SENSO #2 (OF 6)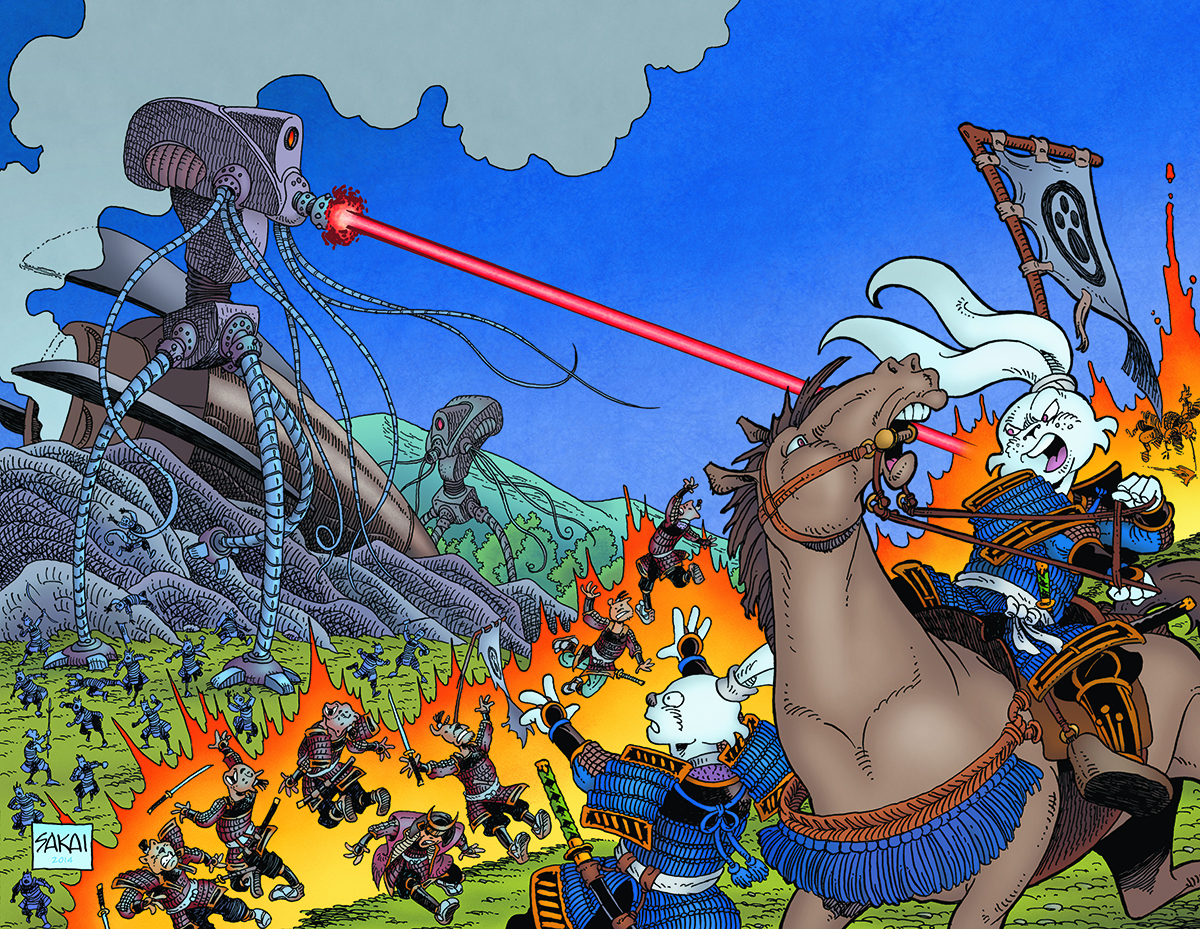 The sudden crash landing of a rocket from the heavens has shattered the warring armies of Lords Noriyuki and Hikiji. His forces all but annihilated, Hikiji himself is taken-and when the ninja Chizu goes to investigate, she encounters bizarre beings constructing fearsome machines. Will the remaining samurai be enough to overcome the aliens' unbelievably destructive weaponry?


WITCHFINDER MYSTERIES OF UNLAND #4
DC
BATMAN AND ROBIN FUTURES END #1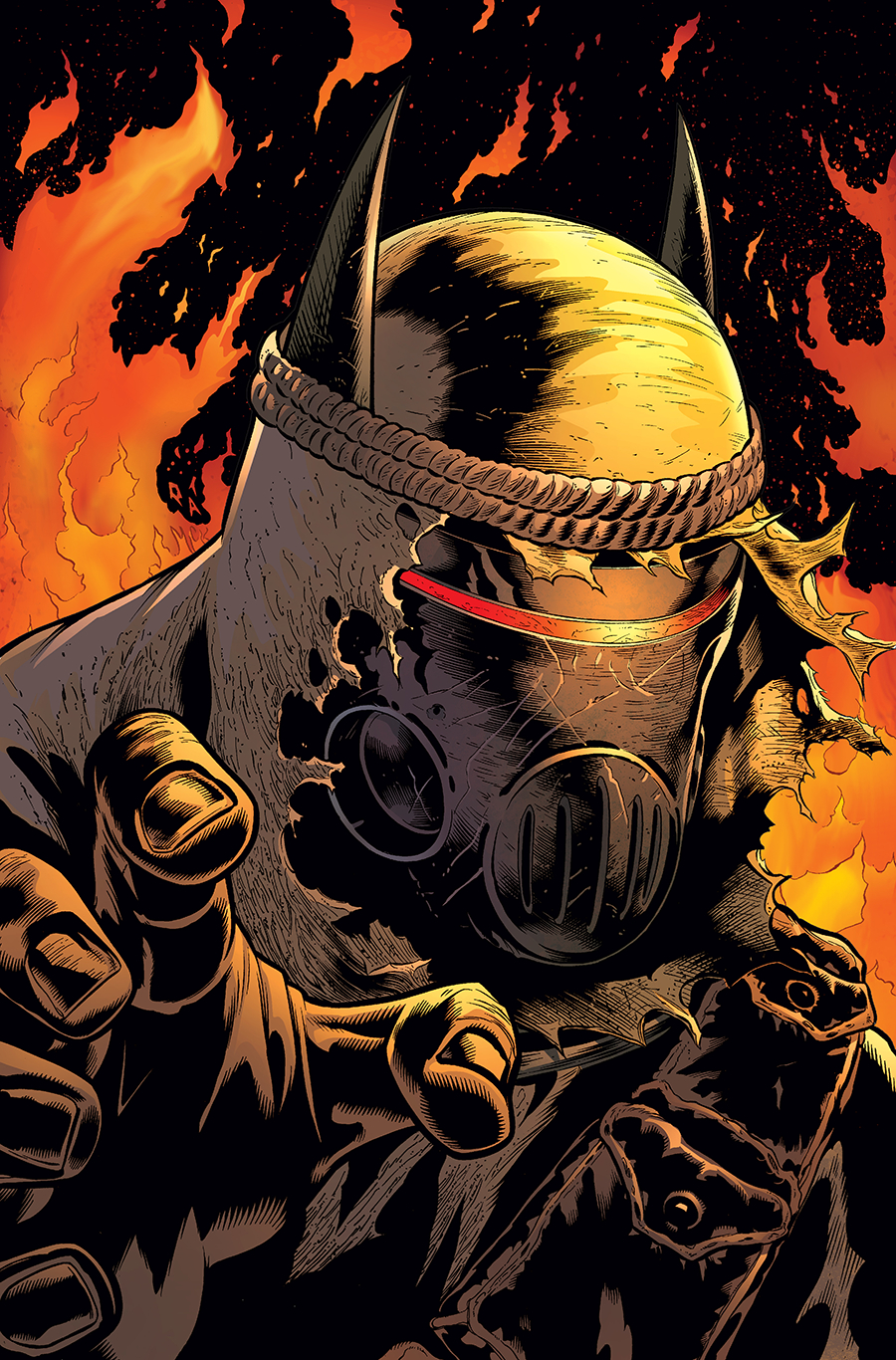 Bruce continues to feel the fallout from his extreme new crime fighting methods - is he ready to face the might of Heretic?


BATMAN ETERNAL #24
BATMAN SUPERMAN FUTURES END #1
BATWOMAN FUTURES END #1
FABLES #144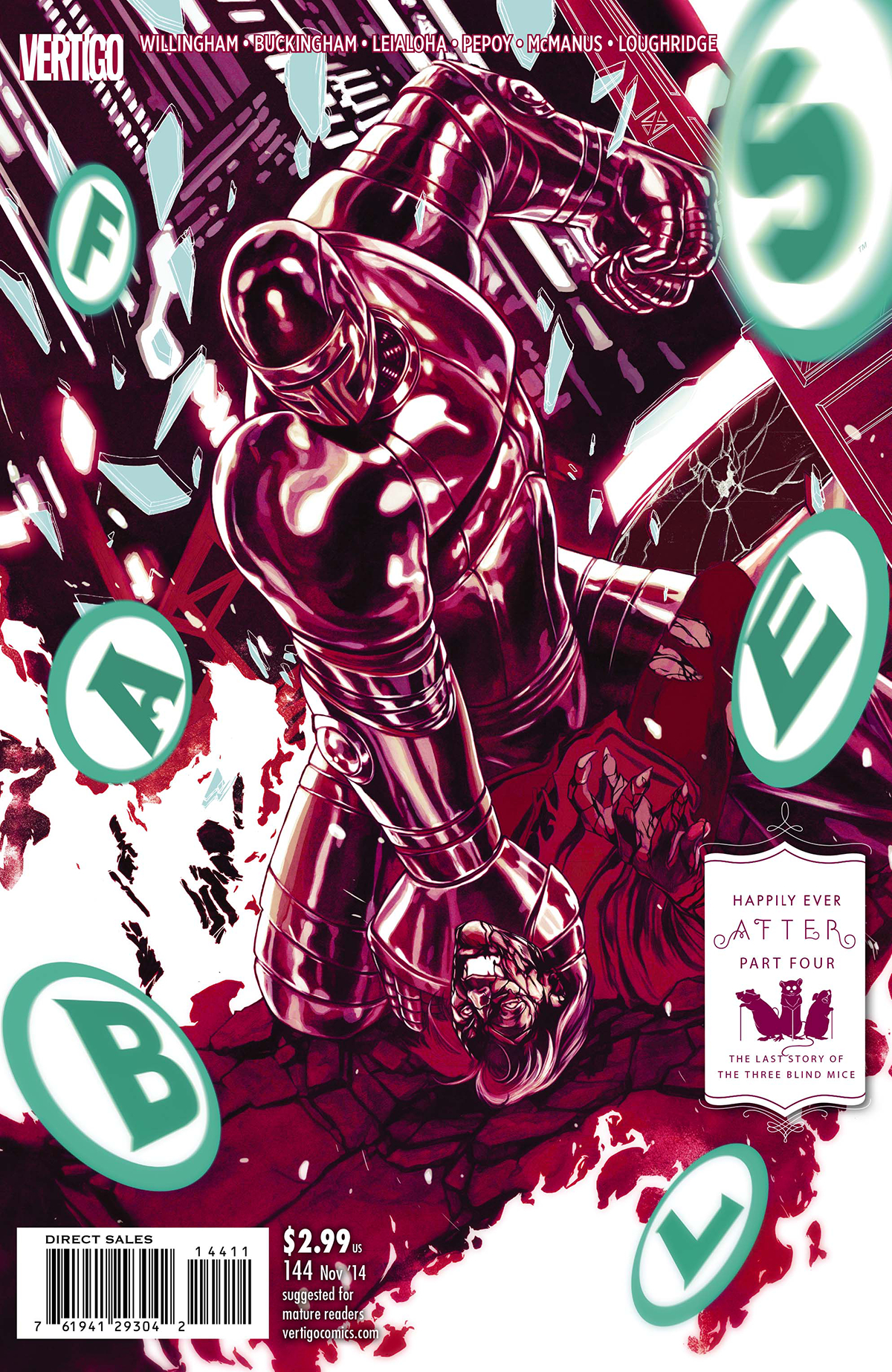 This is our solicitation,
Going out to every nation,
For a new issue of FABLES taking wing.

We thought we would this time,
Do the entire blurb in rhyme,
Just to see if anyone actually reads this thing.

In this issue, Bigby resurrected,
Quite more monstrous than expected,
Is challenged by a golden-armored knight.

They throw down in the city,
And won't it be a pity,
If lives are lost during the bloody fight.

As our special gift to you,
We make this promise true,
That the actual issue won't be all a-rhyming.

'Twill be done in the best prose we know,
About Bigby and his Fabled foe,
And their vicious battle fought with expert timing.
GREEN LANTERN NEW GUARDIANS FUTURES END #1
JUSTICE LEAGUE FUTURES END #1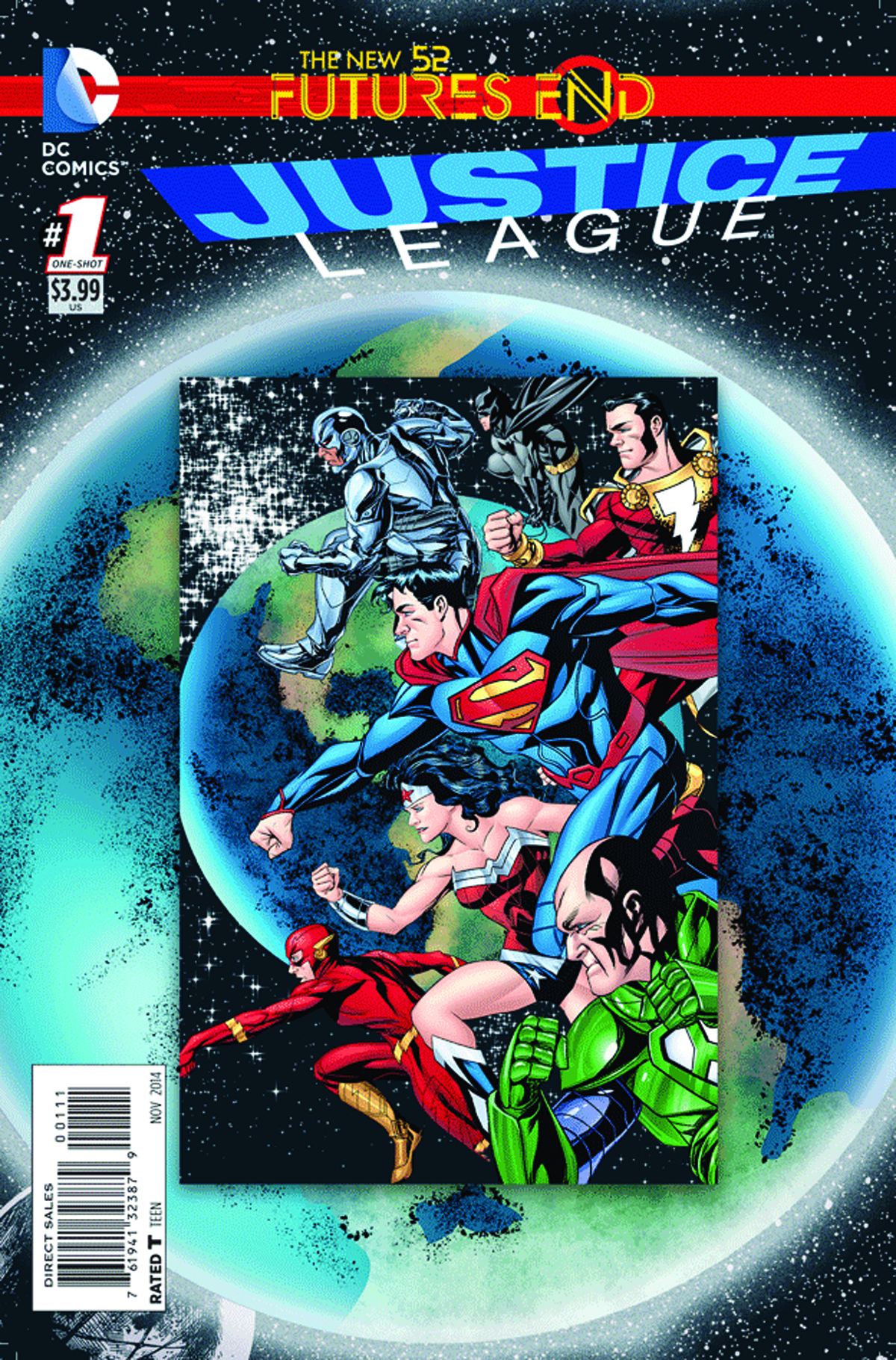 The mystery of the Martian Manhunter is revealed at last as his decades-long plan for world domination comes to fruition! Continues in this month's JUSTICE LEAGUE UNITED: FUTURES END #1!
MULTIVERSITY THE SOCIETY OF SUPER-HEROES #1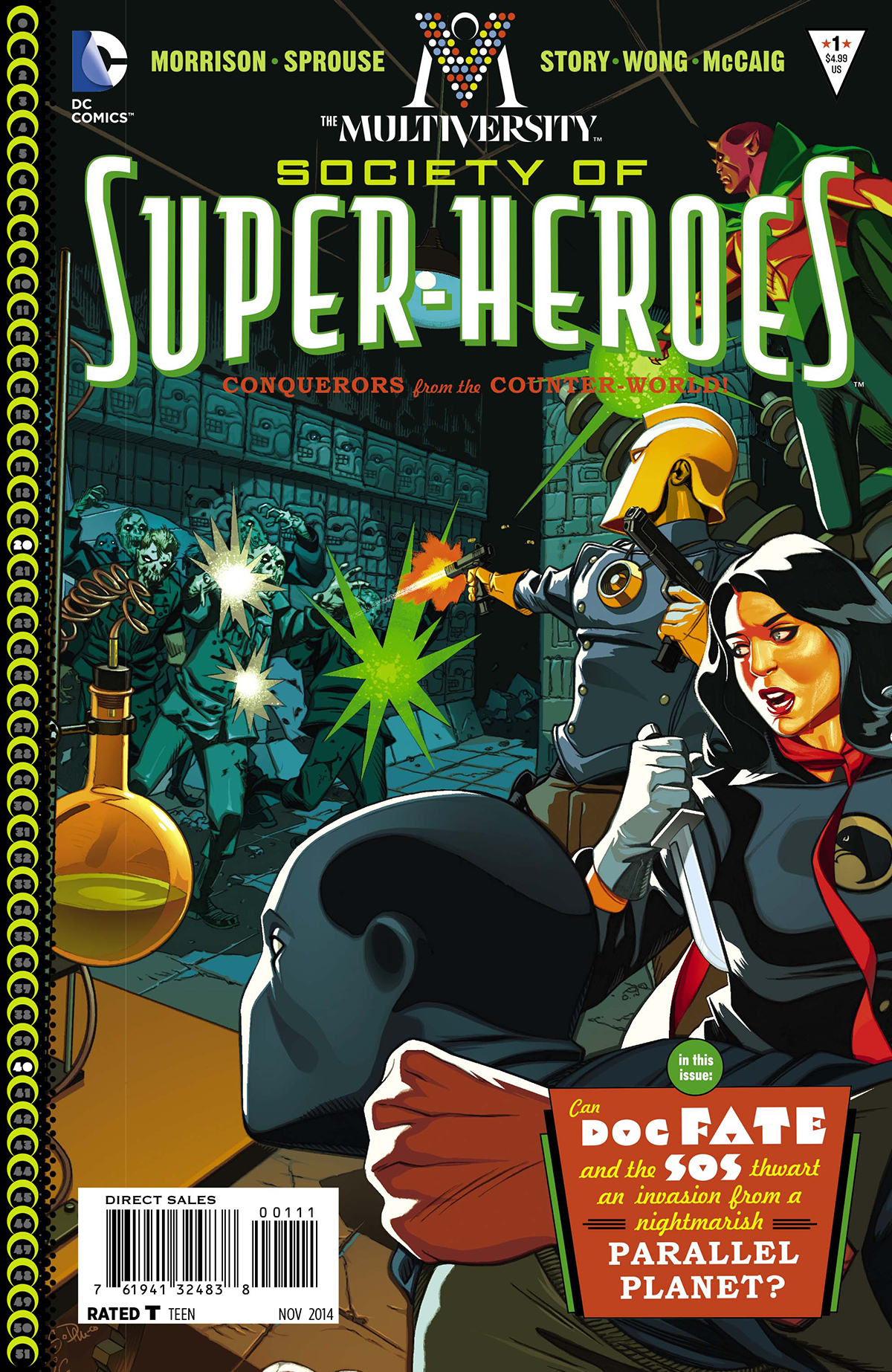 The biggest adventure in DC Comics history continues!
Grant Morrison joins modern legend Chris Sprouse (TOM STRONG, BATMAN: RETURN OF BRUCE WAYNE, ACTION COMICS) for a trip to Earth-20 starring a Society of Super Heroes unlike anything you've seen before! It's pulp Super Hero action with a post-modern twist - you can't afford to miss it!
Who is the demon-like Green Lantern protecting Earth-20? What secret does Doc Fate hold
that could save the world? Who are the hand-to-hand and air-to-air combat queens known as the Blackhawks? And what happens when these heroes come face to face with their diabolical Earth-40 counterparts - led by Vandal Savage - for an epic war between parallel worlds? Find out all that and more in this exciting stand-alone issue which also acts as chapter two of the overall MULTIVERSITY storyline.
Join us, if you dare, for THE MULTIVERSITY!


NEW 52 FUTURES END #20
RED HOOD AND THE OUTLAWS FUTURES END #1
SCRIBBLENAUTS UNMASKED CRISIS OF IMAGINATION #9
SENSATION COMICS FEATURING WONDER WOMAN #2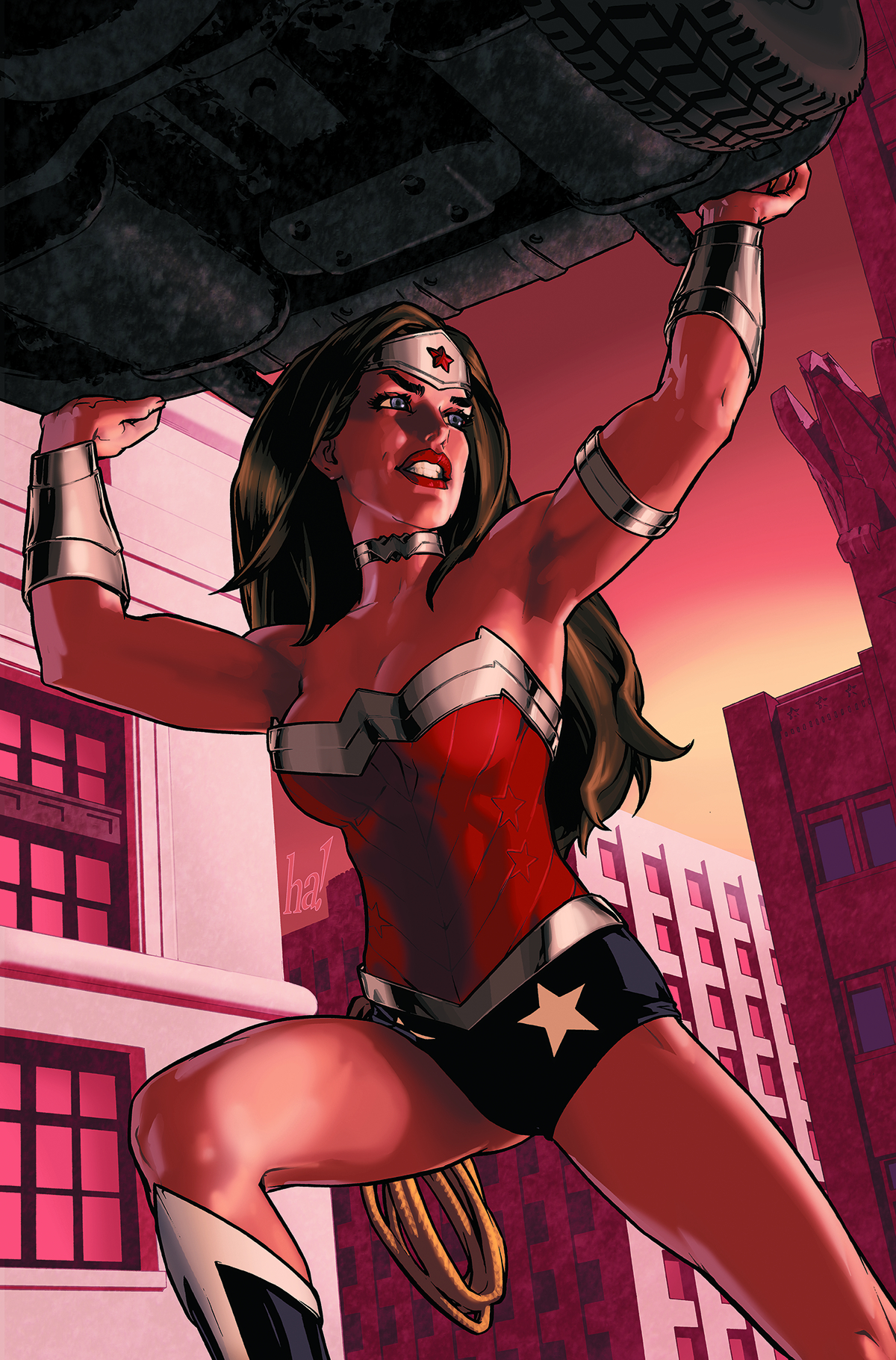 Diana Prince's heroics continue! Wonder Woman faces her greatest peril as the Gods' gifts are withdrawn one by one. And since their first gift was life, how far will her unraveling go? Then, learn how Diana earned the twin bracelets that protect her from the bullets of Man's World!


SUPERGIRL FUTURES END #1
SUPERMAN WONDER WOMAN FUTURES END #1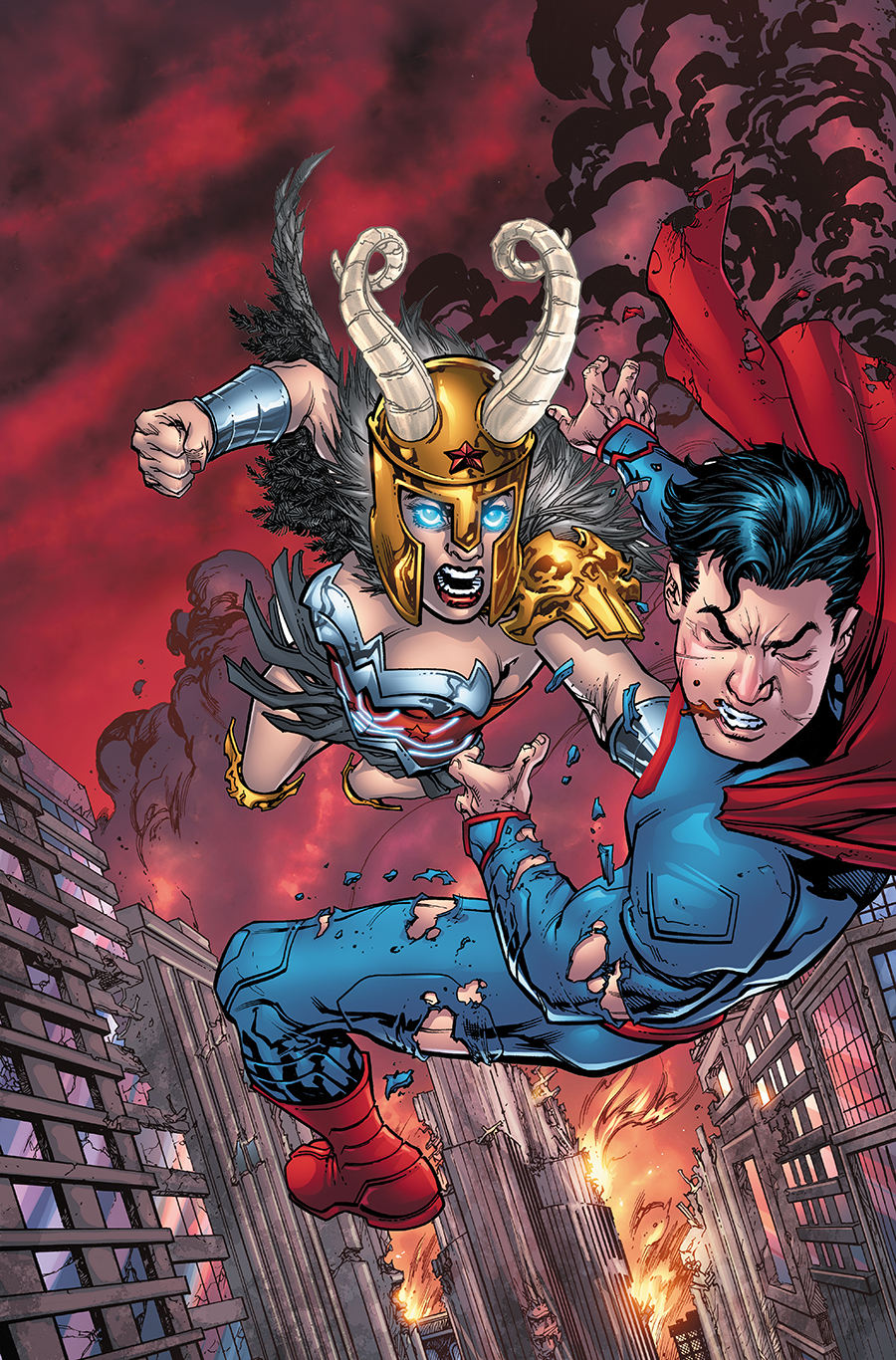 The battle between the God of War and Nemesis can only spell doom for humanity - but can Kal restore Diana to her senses before it's too late?


TEEN TITANS FUTURES END #1
TRINITY OF SIN PANDORA FUTURES END #1
UNWRITTEN VOL 2 APOCALYPSE #9
WONDER WOMAN FUTURES END #1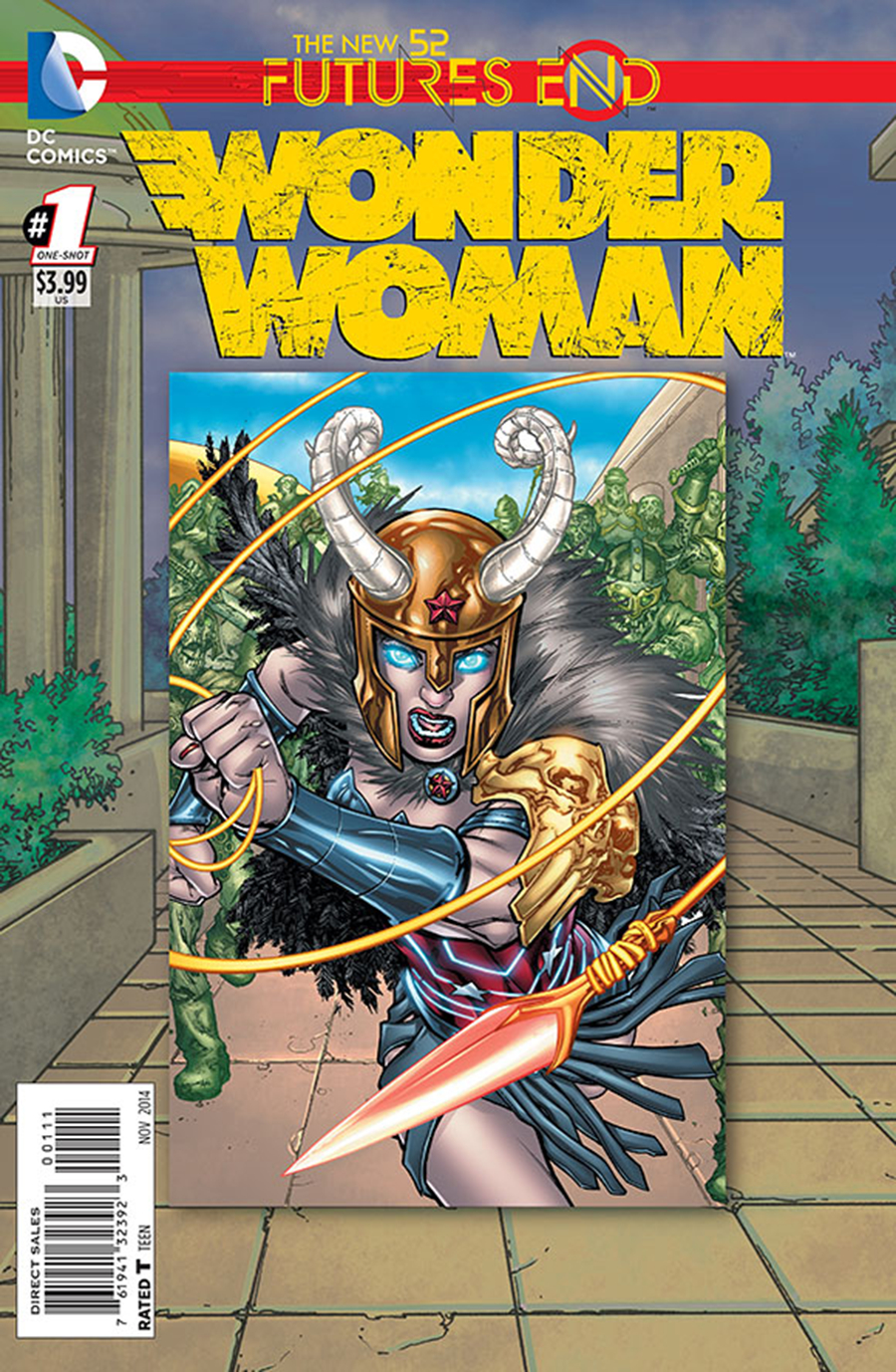 Her humanity lost forever, Wonder Woman embraces her true nature as the God of War to battle the armies of Nemesis!
DYNAMITE
BIONIC WOMAN SEASON FOUR #1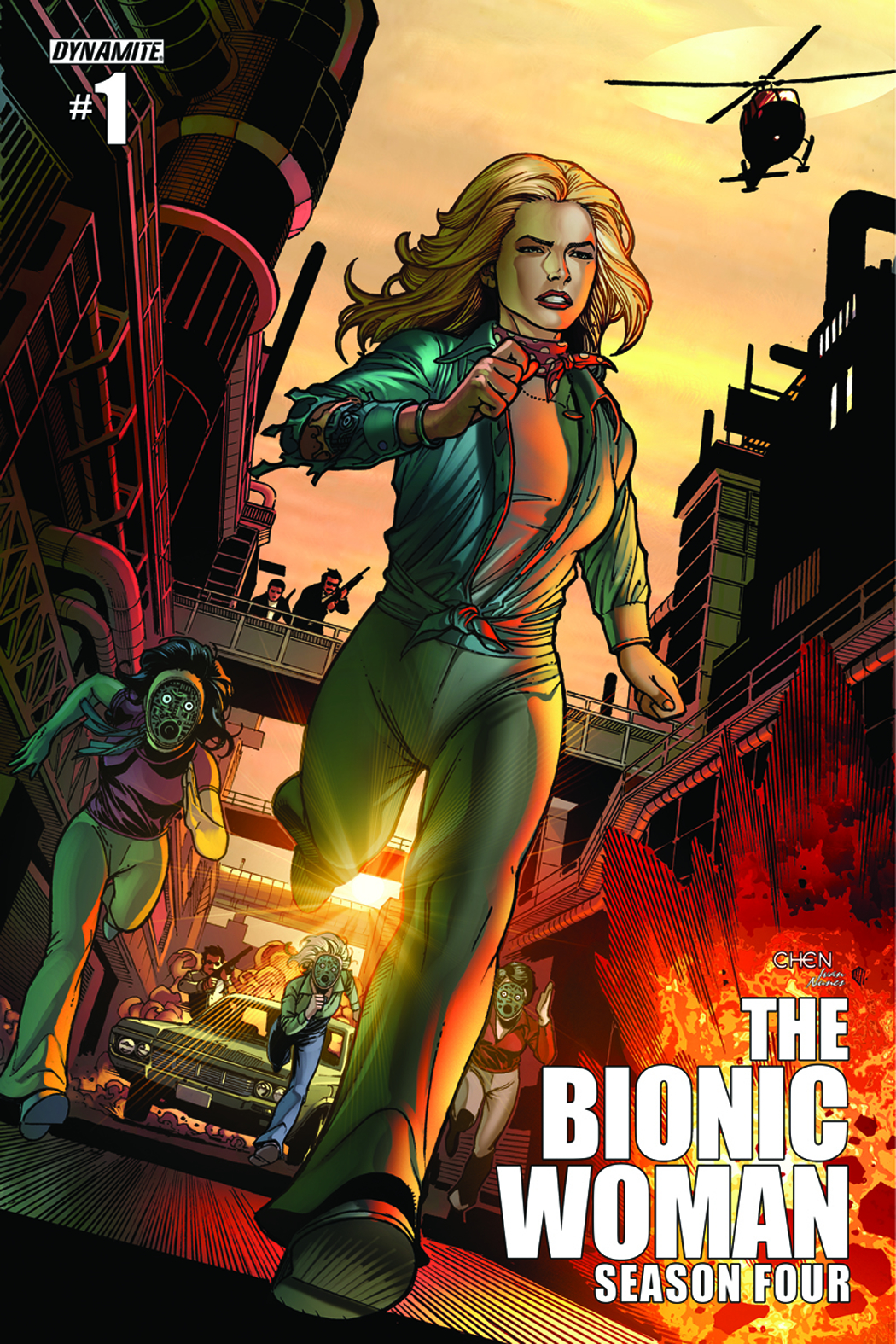 Continuing from the TV series, comes The Bionic Woman: Season 4! Jaime Sommers - THE BIONIC WOMAN - has earned a classic series continuation of her own! Jaime is trying to balance the hope of a normal life with her life as a government agent...but when you work for the O.S.I., even a routine mission to Mexico can prove to be far more dangerous than anyone expected!
DEVILERS #3 (OF 7)
PURGATORI #1
SHADOW MIDNIGHT MOSCOW #4 (OF 6)
SOLAR MAN OF ATOM #5
IDW
GODZILLA CATACLYSM #2 (OF 5)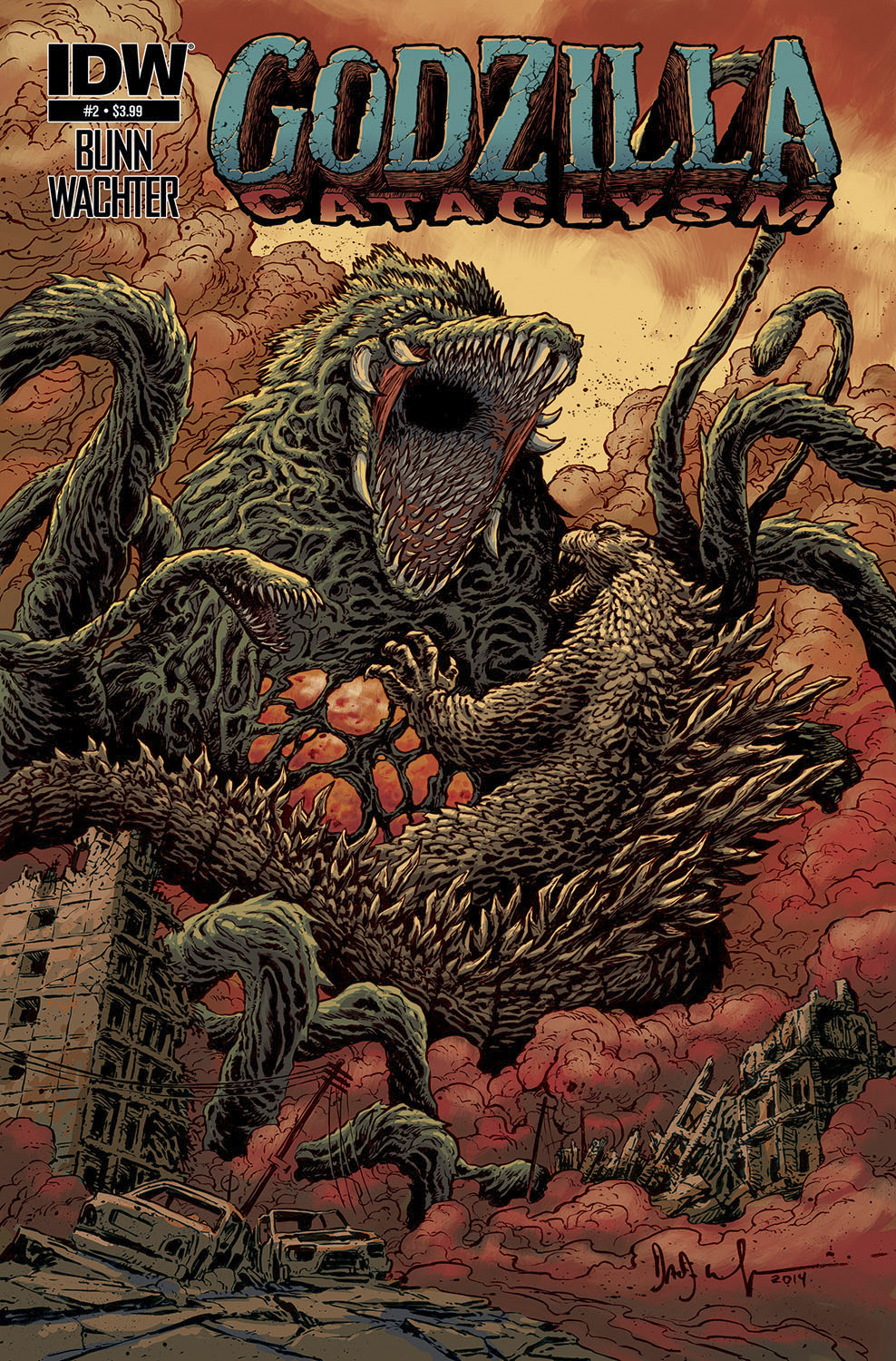 An angry Godzilla returns to do battle once again! With Biollante and Mothra awakening both fears and hopes in humanity, only Hiroshi has a glimpse at the terrible truth! Will his village survive the monsters terrible onslaught?


JUDGE DREDD #23
SONS OF ANARCHY #13
TMNT TURTLES IN TIME #4 (OF 4)
TRANSFORMERS MORE THAN MEETS EYE #33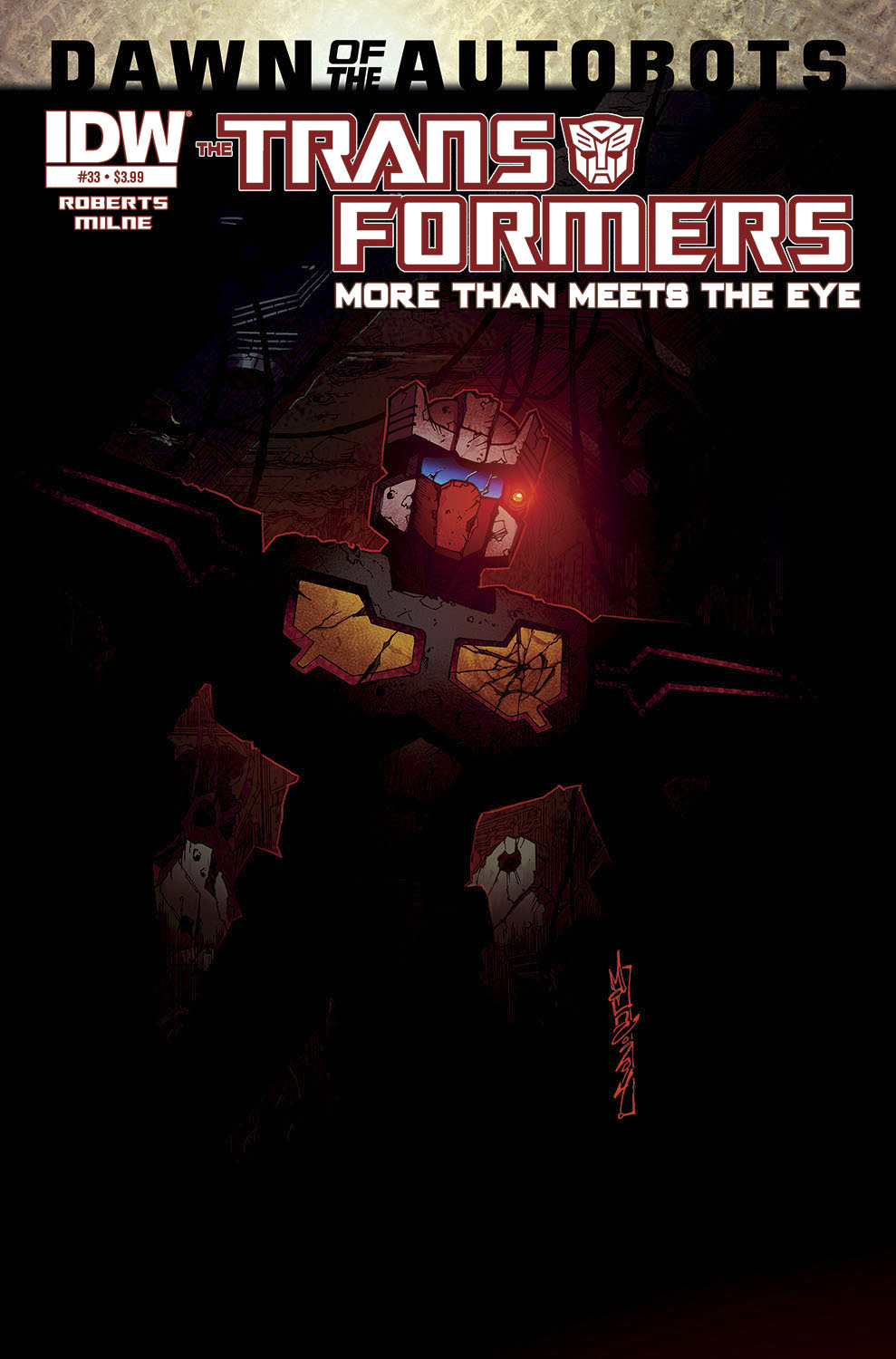 REVELATIONS! The fate of an entire planet hangs in the balance as MEGATRON races to solve the dark riddle of Sector 113. As unseen forces move in for the kill and old friends reveal their true colors, the AUTOBOTS realize that everything-everything-is a lie. All this...and an open briefcase.


X-FILES SEASON 10 #16
IMAGE
ALL NEW FATHOM #8 (OF 8)
ARTIFACTS #39
CLONE #20
DEAD AT 17 BLASPHEMY THRONE #2 (OF 7)
DEADLY CLASS #7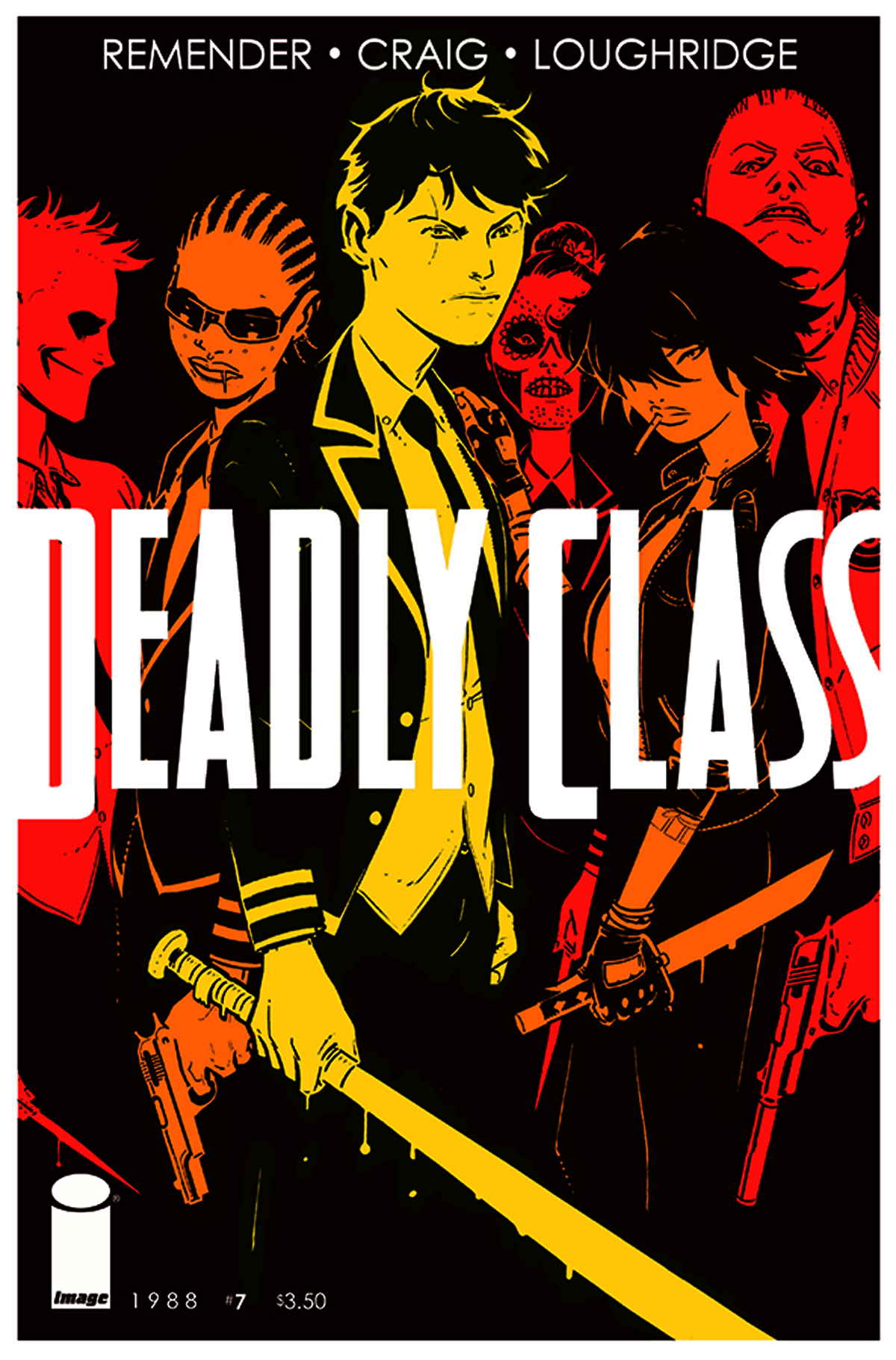 CLASS IS BACK IN SESSION AS RICK REMENDER & WES CRAIG'S HIT SERIES ROLLS INTO ITS SECOND ARC!
Narrowly escaping death in Las Vegas, Marcus and his remaining gang return to Kings Dominion High School for the Deadly Arts. But they're about to learn a hard lesson: blood begets blood, and no bad deed goes unpunished.


FIELD #4 (OF 4)
GREAT PACIFIC #17
MANIFEST DESTINY #10
ODDLY NORMAL #1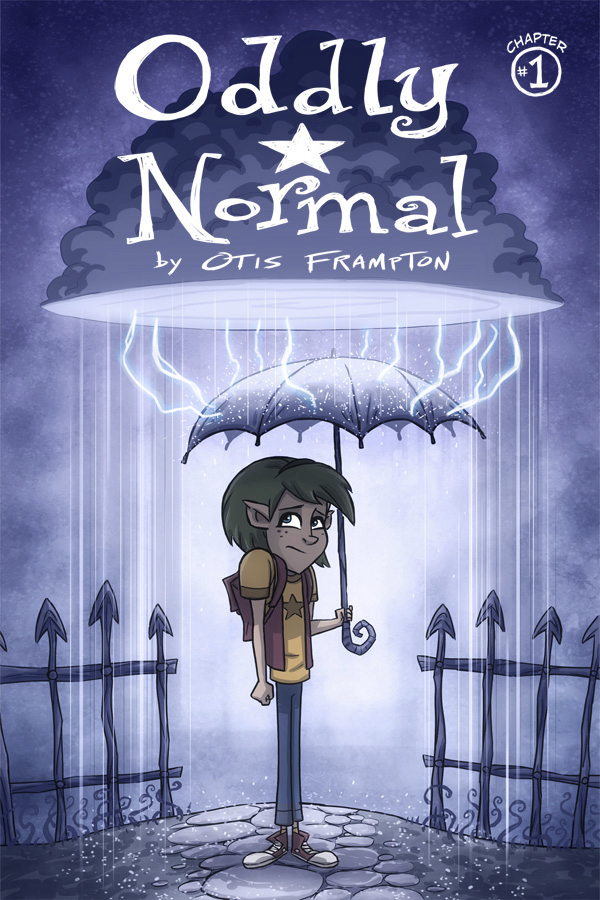 Meet Oddly Normal, a ten-year-old girl with pointed ears and green hair: a half-witch who will be the first to tell you that having a mother from a magical land called Fignation and a father from Earth doesn't make it easy to make friends at school! On her tenth birthday, she blows out her cake's candles and makes a disastrous wish. Now, Oddly must travel to Fignation to uncover the mystery of her parents' disappearance.


ONE HIT WONDER #4 (OF 5)
RISE OF THE MAGI #4
SATELLITE SAM #10
The second arc of SATELLITE SAM comes to its thundering conclusion: everybody's secrets get a little bit of daylight and all hell is set to break loose in front of, and behind, the cameras. Who killed Satellite Sam and why? What happened to Michael White during the war? And who can he trust to help him set things right?


SAVAGE DRAGON #198
SHUTTER #6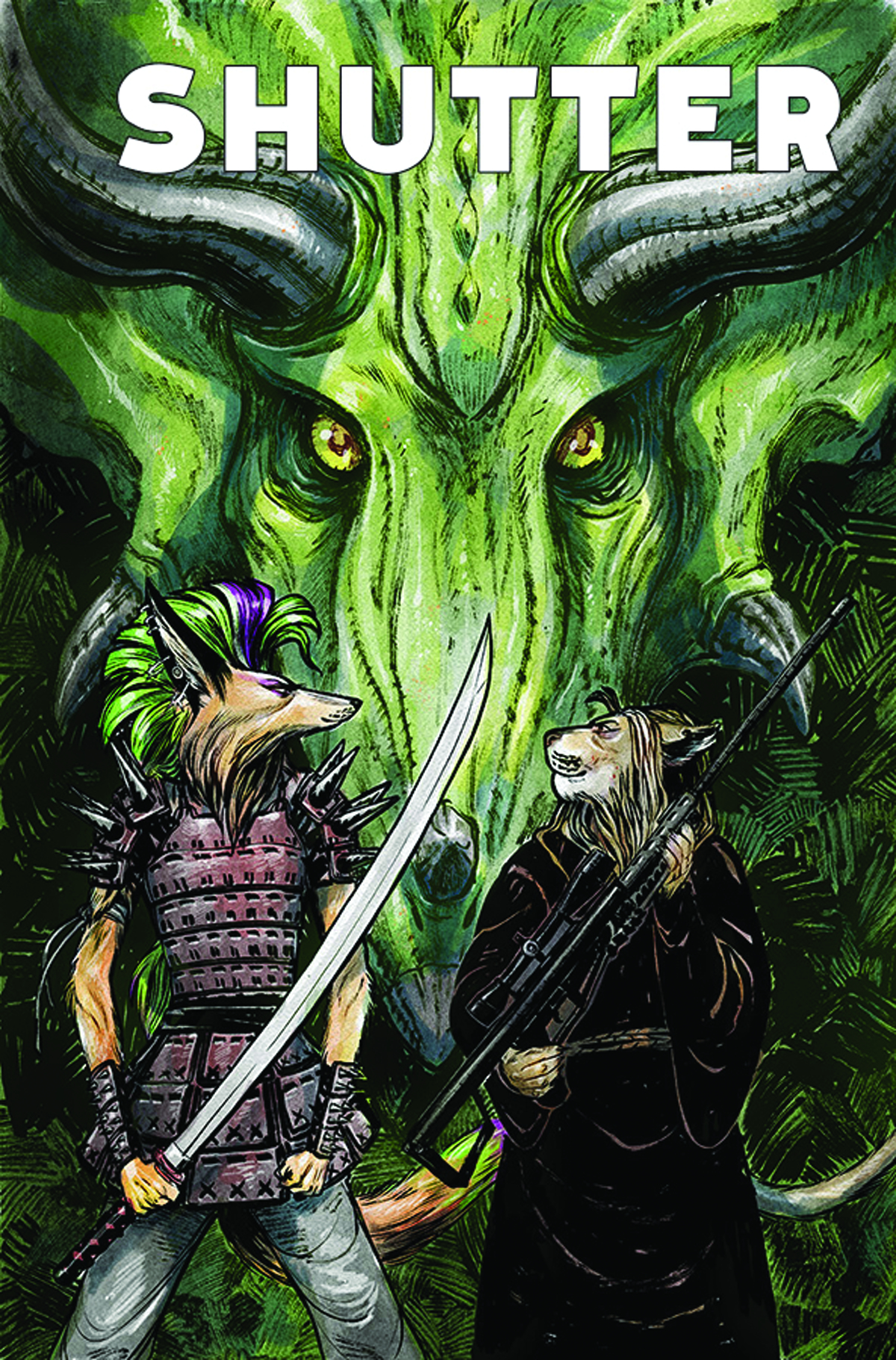 Kate Kristopher makes a stand against sins past as the smash-hit series' first arc reaches its bloody finale.
SHUTTER WILL RETURN IN DECEMBER.


STRAY BULLETS THE KILLERS #7
SUPREME BLUE ROSE #3
TREES #5
WICKED & DIVINE #4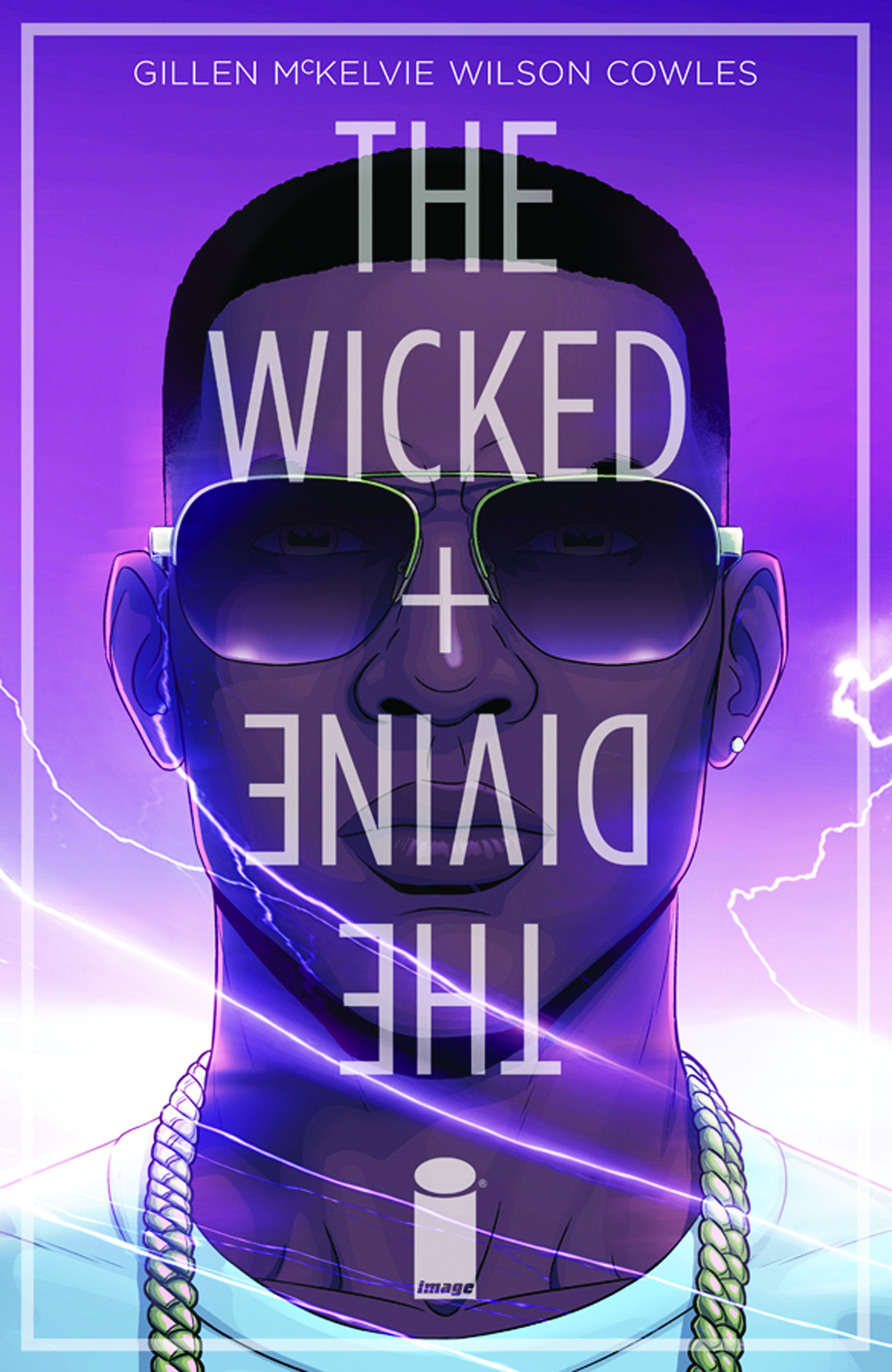 The mystery is solved. But does pop-god Lucifer like the answer? The answer is a word that rhymes with "Go", "Blow" and "Pro". If you think the answer rhymes with "Cow" I applaud you for your unconventional nature. It's good to experiment. We're experimenting with being Awesome for four issues in a row. JOIN US.
INDIE
A TOWN CALLED DRAGON #1 (OF 5)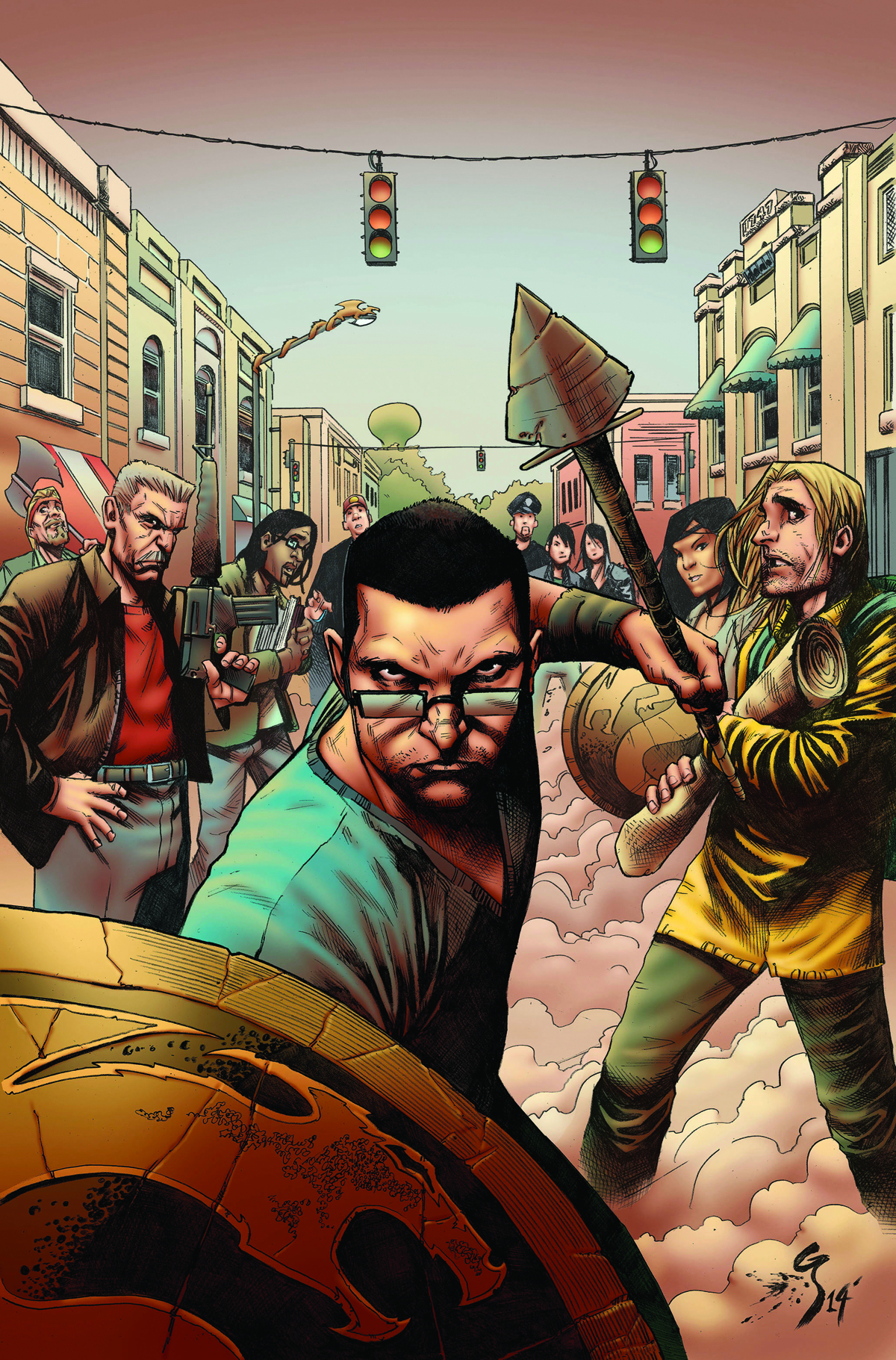 Legendary Comics transports you to A Town Called Dragon. On the surface it seems like your average all-American tourist trap, but this snow-covered town hides a burning secret. After centuries of lying buried within the depths of an icy mountain, the world's last dragon egg finally hatches - endangering modern life as we know it. Now an unlikely group of dangerously unqualified, ordinary citizens must band together, battling the elements and each other to slay this menacing creature.


ARCHIE #659
ARCHIE COMICS DIGEST #254
CROSSED BADLANDS #61
DELINQUENTS #2 (OF 4)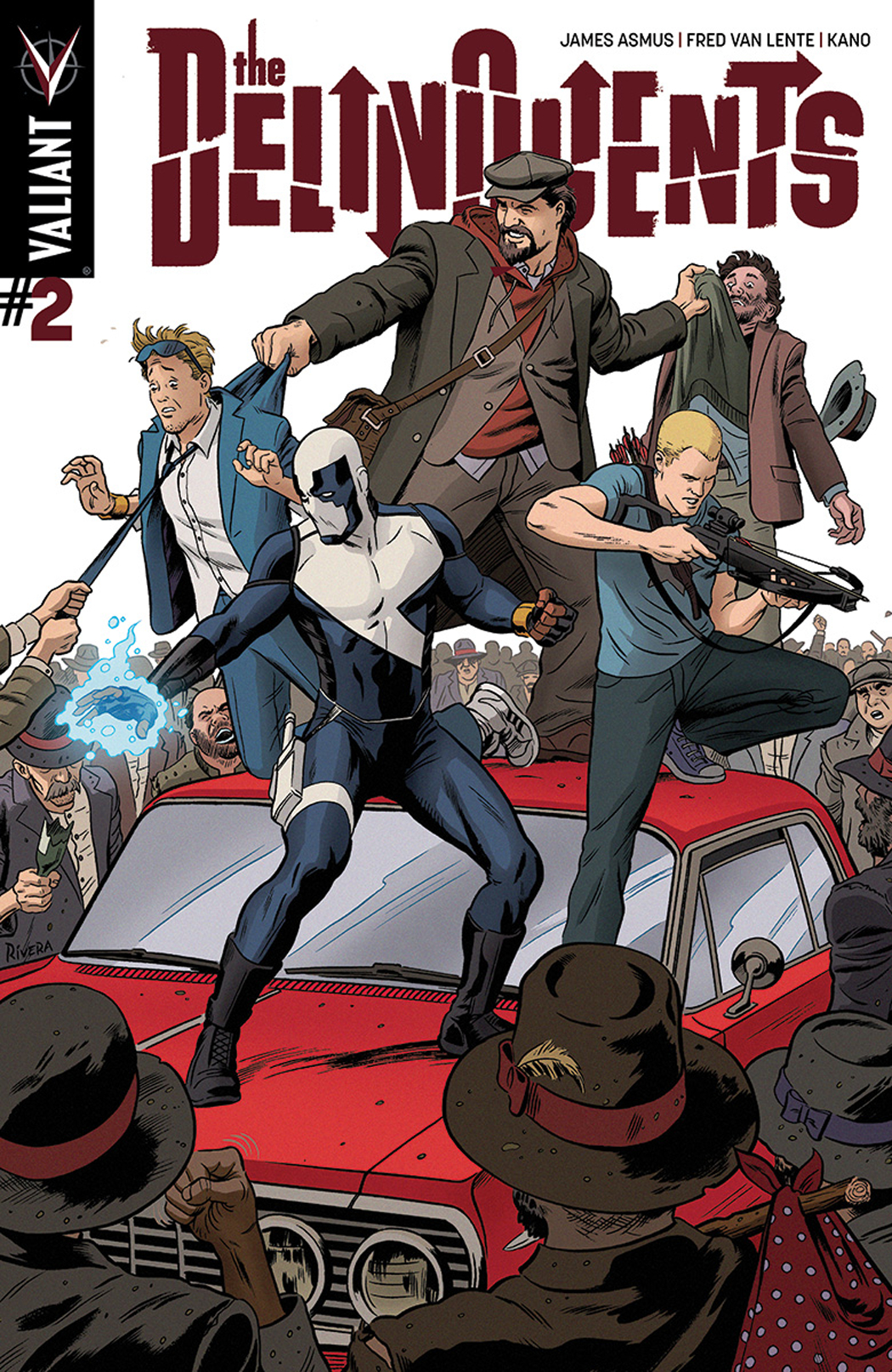 Quantum and Woody and Archer & Armstrong are riding the rails looking for the lost treasure of the Hobo King. Each armed with one half of a mysterious map, these two tandems have unwittingly been pitted against each other in a four-way free-for-all...but can either team get along long enough to achieve their mission? The world's worst crossover joyride is about to enter uncharted territory!


GOD IS DEAD #20
LIFE AFTER #3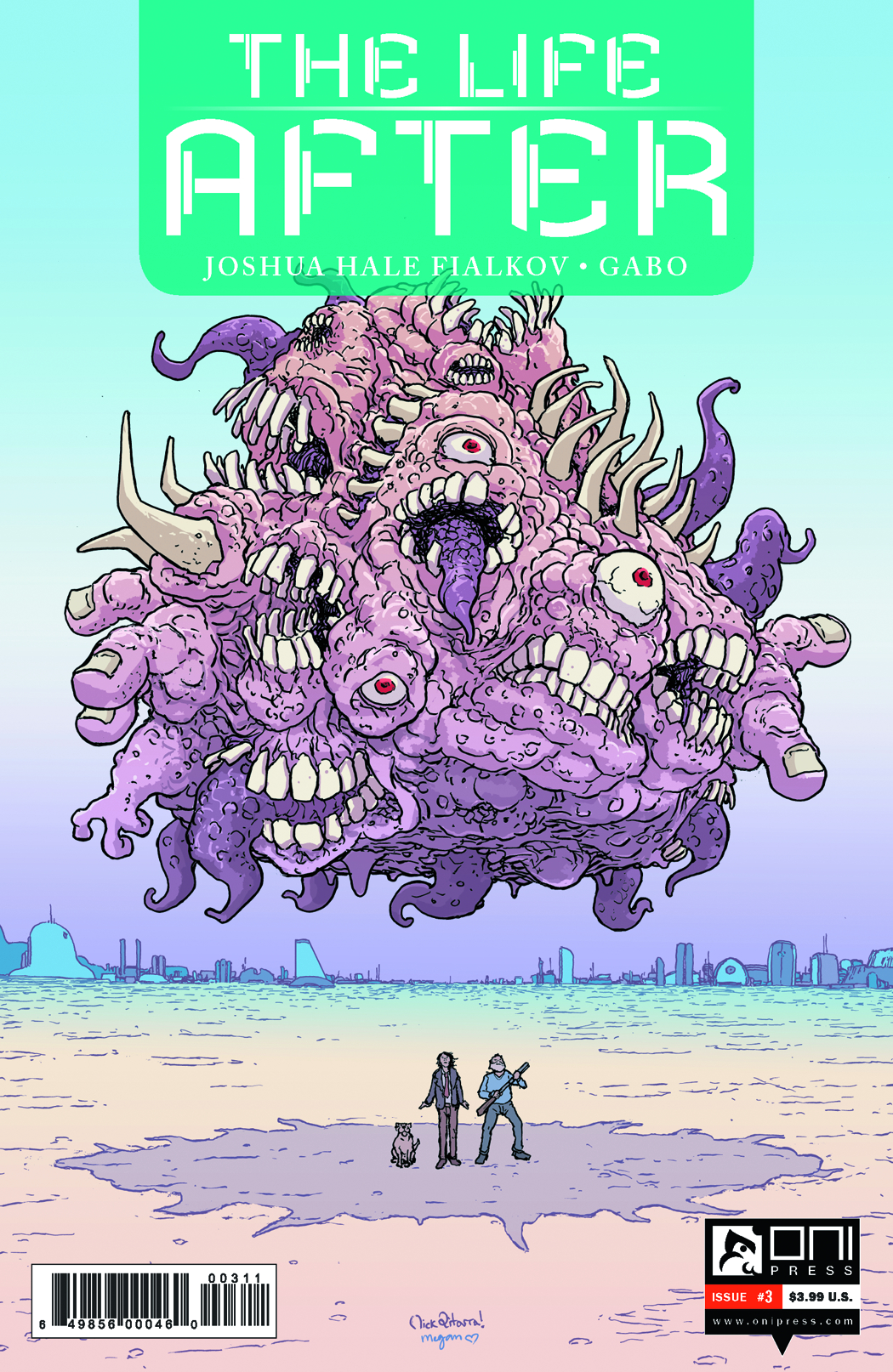 The afterlife is even more perilous than Jude and his new pal Ernest Hemingway thought. Enter deadly angels, forgotten souls, and that most dastardly element of all - bureaucracy. Added Bonus: the complete origin of the universe in three pages! From the twisted mind behind THE BUNKER and the nimble hands of breakout artist Gabo.


SIXTH GUN DAYS OF THE DEAD #2 (OF 5)
SONIC THE HEDGEHOG #264
UNITY #11
MARVEL
ALL NEW X-FACTOR #14
ALL NEW X-MEN #32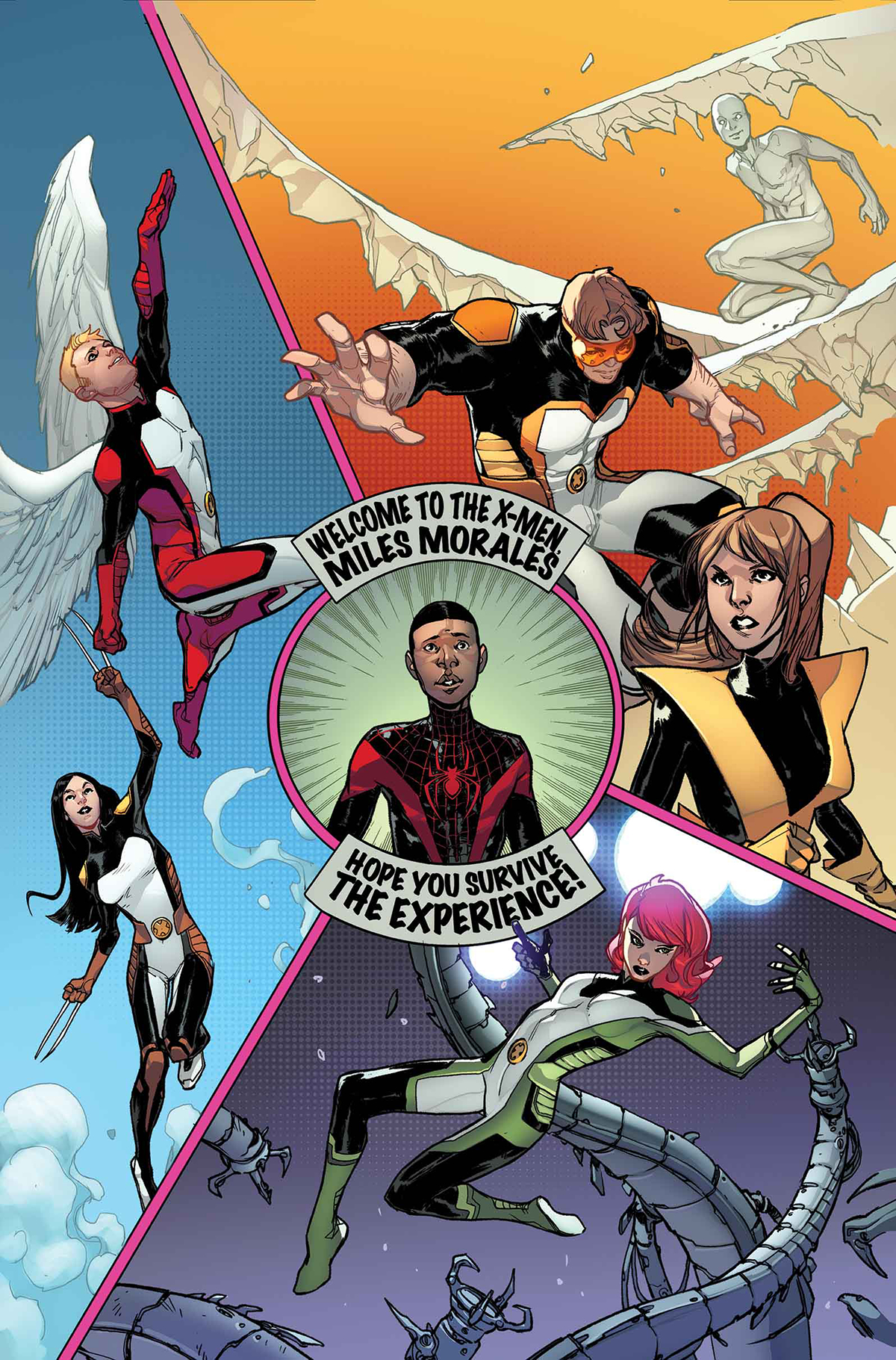 Dimension-hopping is something of an X-Men rite of passage and it's about time the All-New X-Men took the plunge!
I guess you don't always have to travel Miles away to visit a new place...
But will the web they find themselves tangled in Ultimately bring about their end?
AVENGERS #35
AVENGERS WORLD #13
DAREDEVIL #8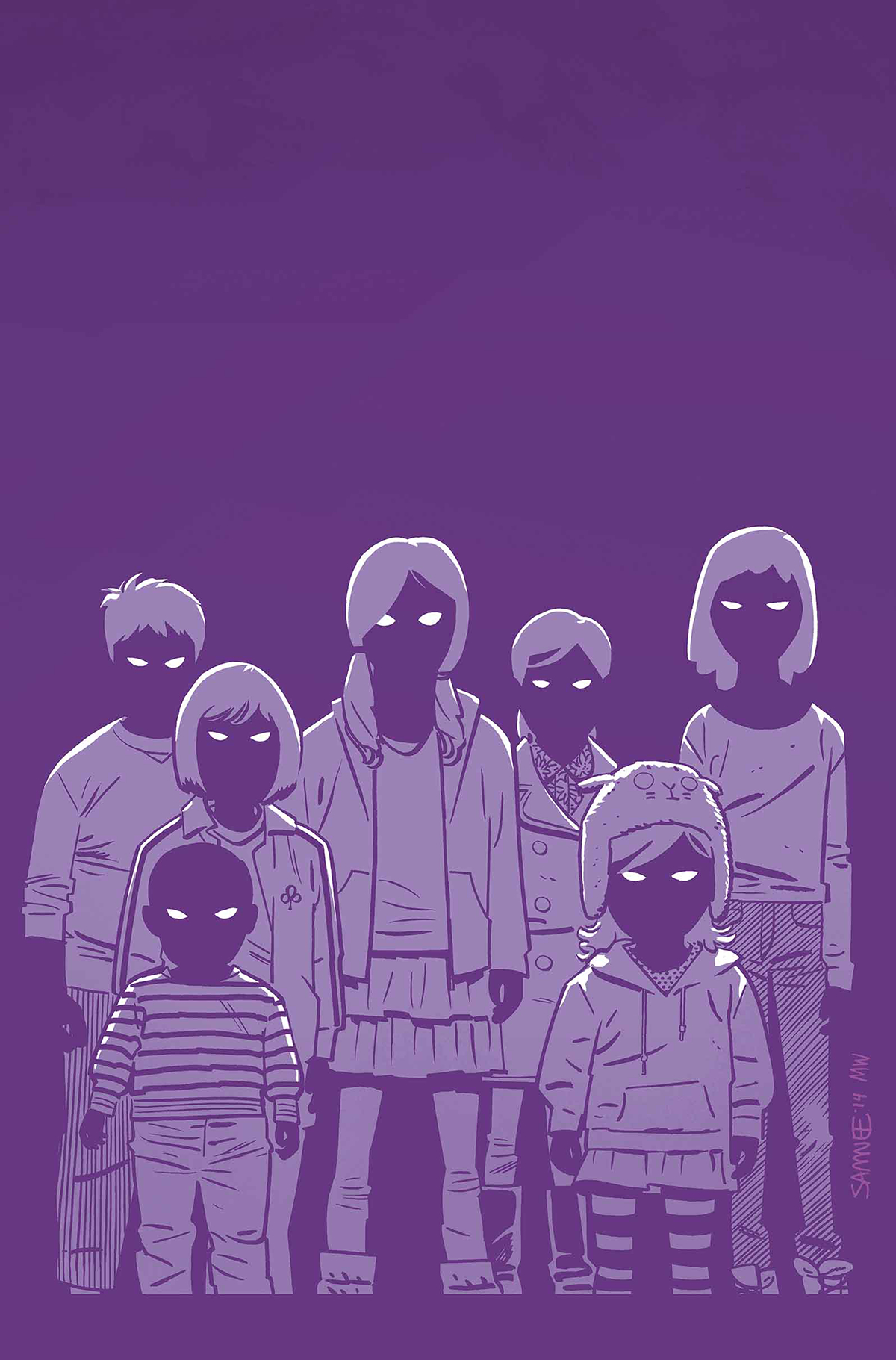 Matt Murdock takes on his first big case in his new hometown--and the opposition is killer!
Daredevil is faced with a menace he has no idea how to fight--the Purple Children!
DARK TOWER DRAWING OF THREE PRISONER #2 (OF 5)
DEADPOOL BI-ANNUAL #1
EDGE OF SPIDER-VERSE #2 (OF 5)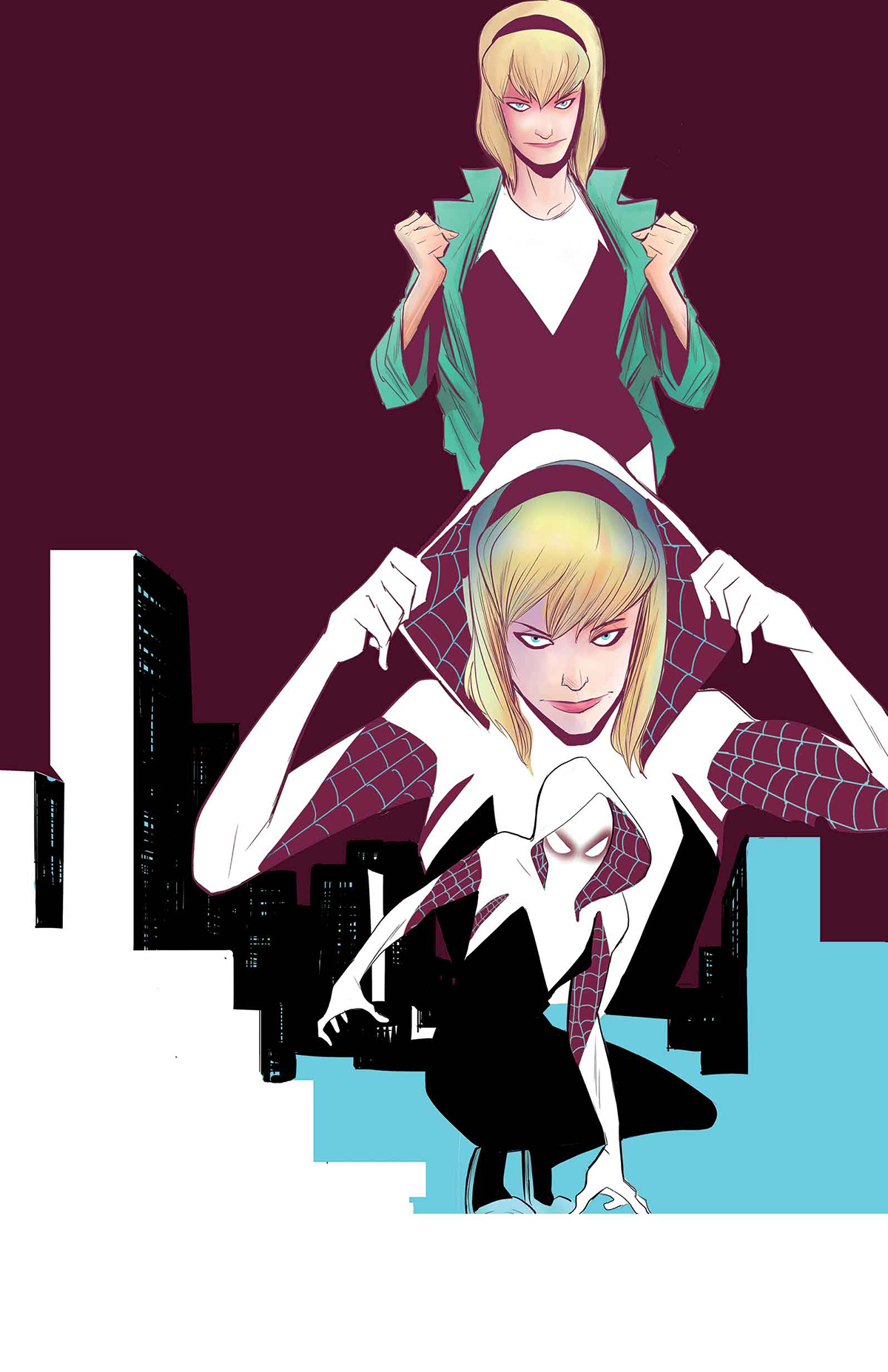 In one universe, it wasn't Peter Parker bitten by the radioactive Spider, but Gwen Stacy!
She's smart, charming and can lift a car-- Just don't tell her Police Chief father!
How is she involved in Spider-Verse? Seeds of AMAZING SPIDER-MAN #9 are planted here!
ELEKTRA #6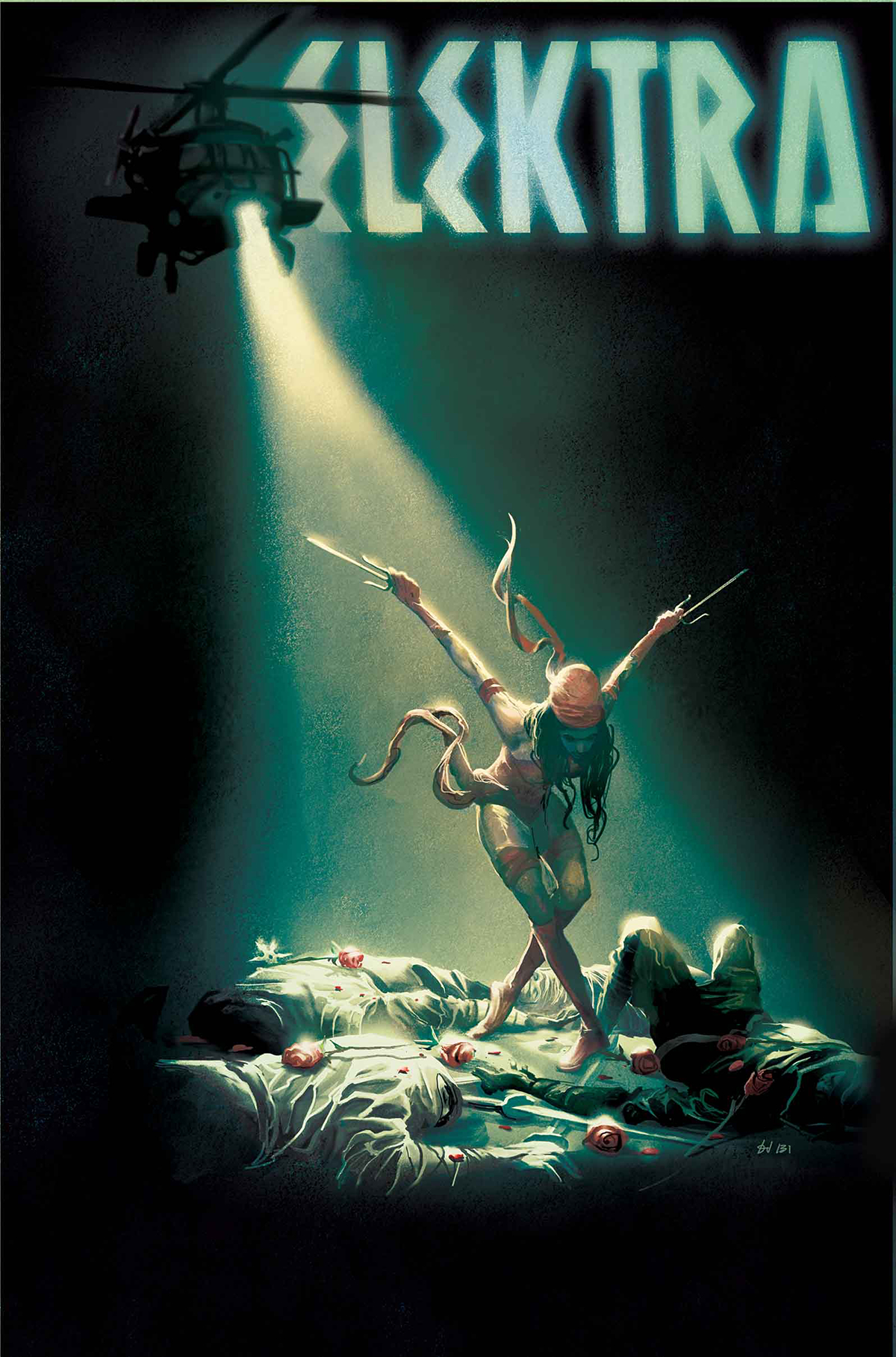 The second arc of the critically-acclaimed ongoing Elektra series pits Elektra against an enraged Assassin's Guild. After her life-and-death battles with Cape Crow, Bloody Lips, Lady Bullseye and Scalphunter, Elektra vows to take the fight to the Guild itself.
It's Elektra vs. the World as she begins hunting down the Guild's agents before they can find her and her allies.
HULK #6
HULK ANNUAL #1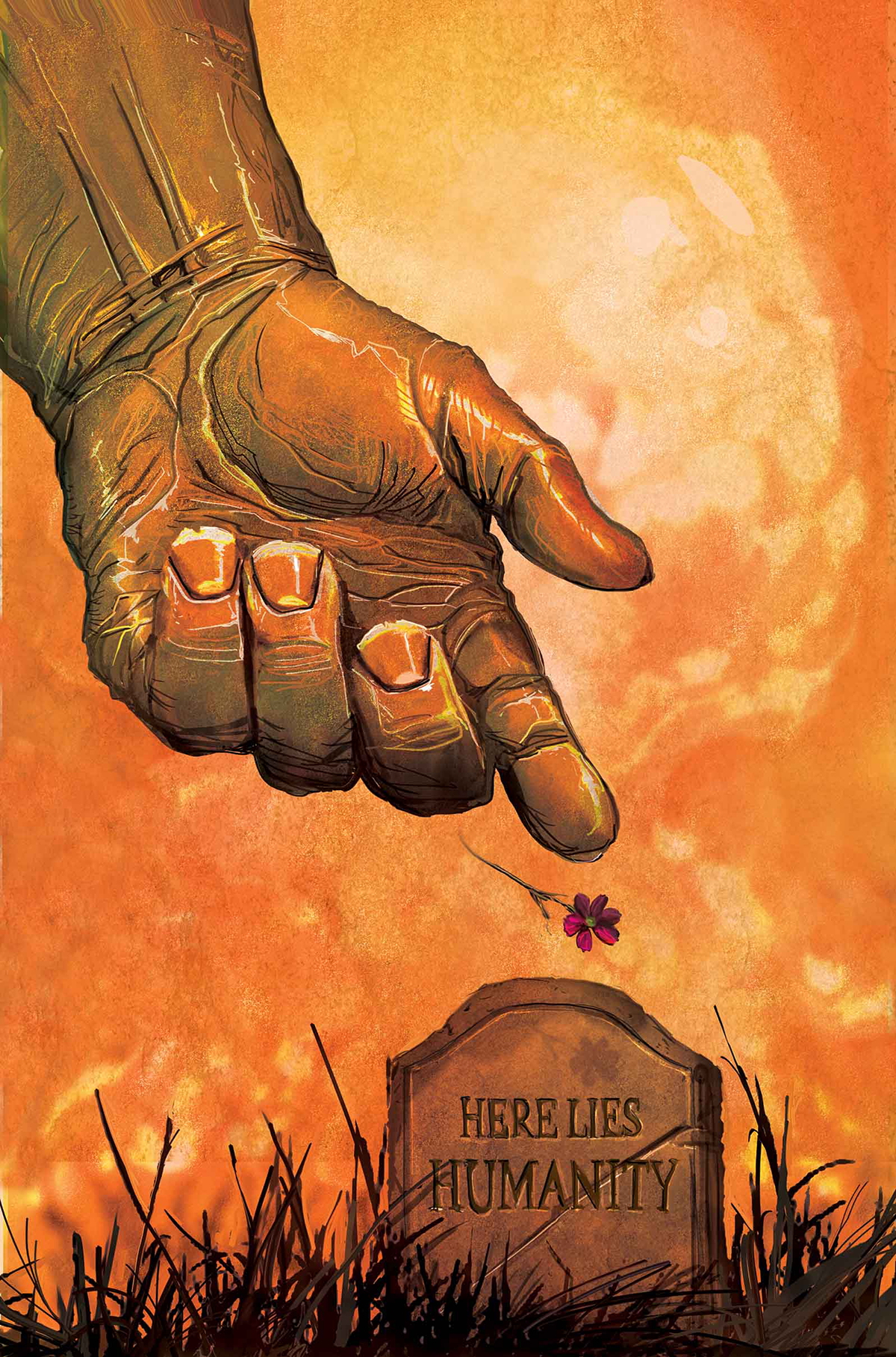 Someone close to HULK dies.
What impact will this have on one of the most dangerous super beings on the planet?
And how does a ghost from the past threaten to haunt the world of the Hulk forever?
MILES MORALES ULTIMATE SPIDER-MAN #5
NOVA #21
ORIGINAL SIN #5.5
SAVAGE HULK #4
SUPERIOR SPIDER-MAN #33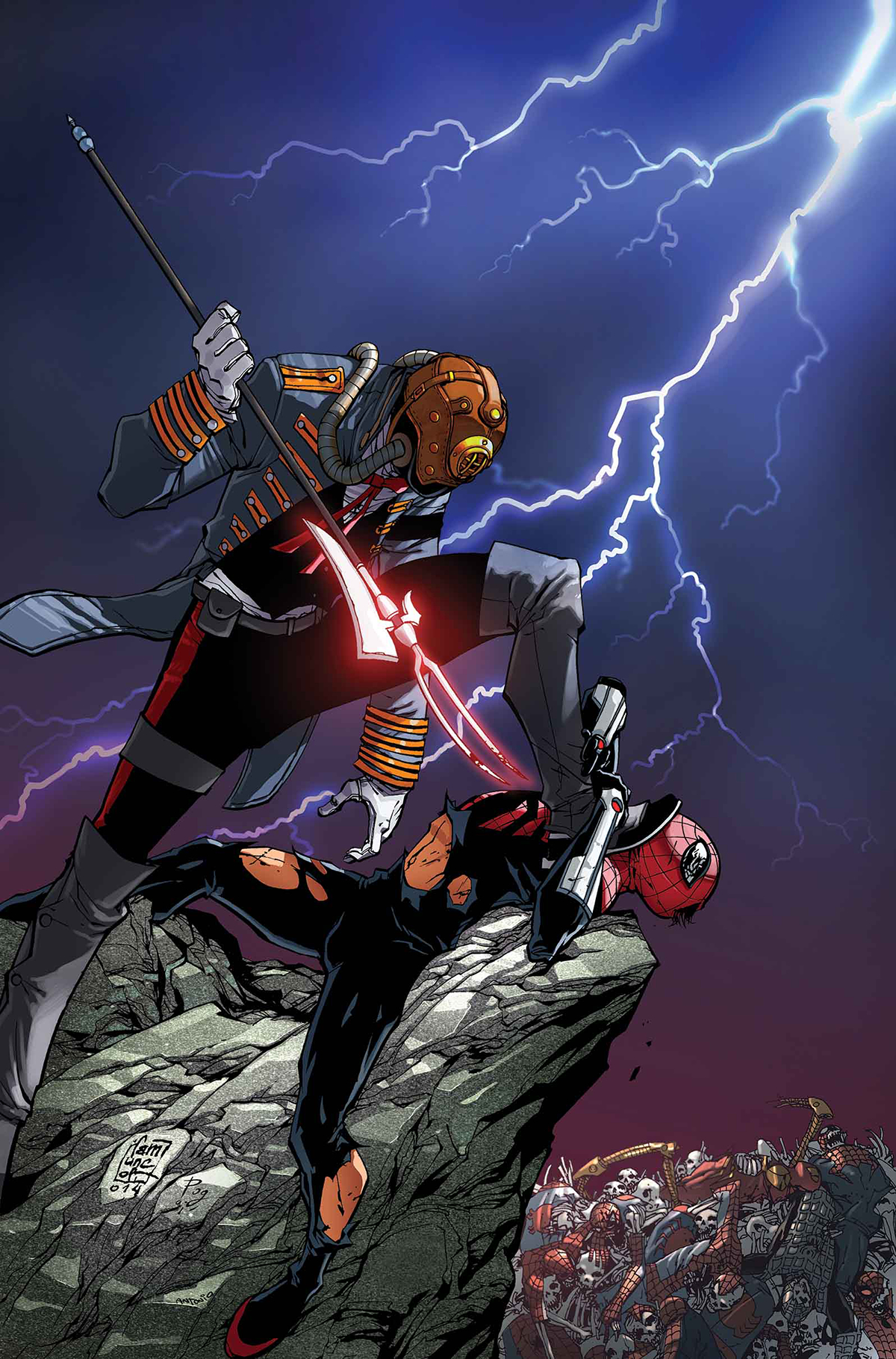 The Superior Spider-Man takes the fight to Karn, the man working his way through the multiverse, leaving a trail of dead spiders in his wake, but finds himself hopefully over-powered. Can Sup' Spidey find enough allies to make a dent in Karn?
THOR GOD OF THUNDER #25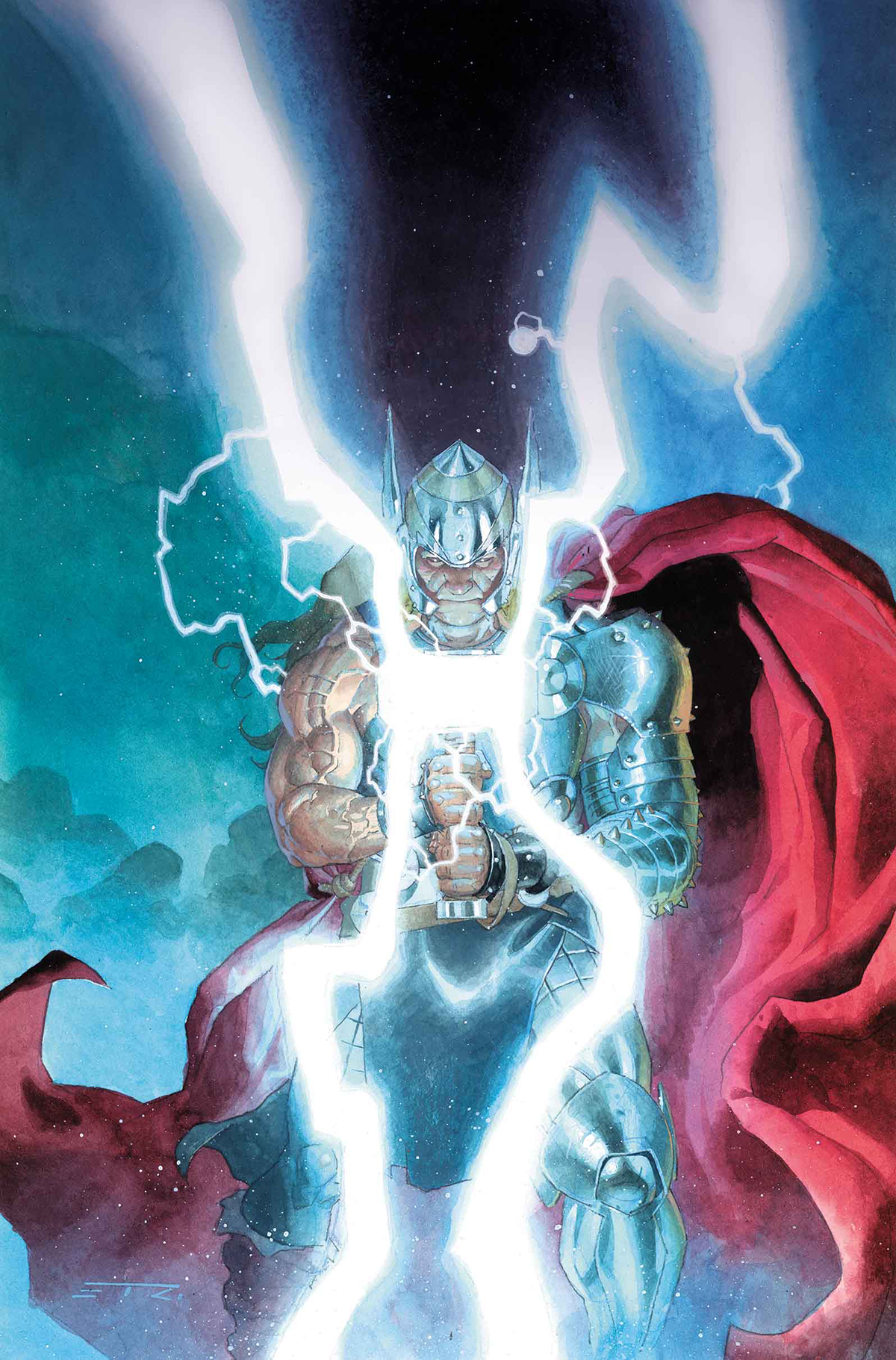 Redefining the word "epic," it's the god-sized 25th issue of THOR: GOD OF THUNDER featuring an amazing artistic line-up!
Young Thor vs. Frost Giants! The untold origin of Malekith the Accursed!
King Thor's granddaughters uncover a startling secret chapter from the history of the Thunder God! Thor deals with the shocking fall-out from ORIGINAL SIN!
UNCANNY AVENGERS #24 MTAX
UNCANNY X-MEN #26
WOLVERINE AND X-MEN #9