The FUTURES END 3D shenanigans continue this week, with CONSTANTINE, SUICIDE SQUAD, BATGIRL, and BATMAN himself getting stand alone stories set in the dark and worrying future of the DC universe. Grant Morrison takes a brief break from Multiversity to debut another exciting meta-tale with ANNIHILATOR,
get your outer space adventures fix with the debuts of PROMETHEUS FIRE AND STONE and COPPERHEAD, Greg Rucka's popular STUMPTOWN series returns,

the DEATH OF WOLVERINE continues, multidimensional crossover event EDGE OF SPIDER-VERSE officially begins, and my pick of the week is the historical science fiction mini series WILD'S END, which should be a must read for fans of Mouse Guard, Blacksad, and classic British SF. Also arriving in store: VELVET, MS MARVEL, LAZARUS, DOCTOR WHO 11TH DOCTOR, EAST OF WEST, AMAZING SPIDER-MAN, INHUMAN, HAWKEYE, COFFIN HILL, MY LITTLE PONY FRIENDS FOREVER, and BUNKER.
What are you looking forward to reading this week? Talk to us @DavesComics!
BOOM
BLACK MARKET #3
HEXED #2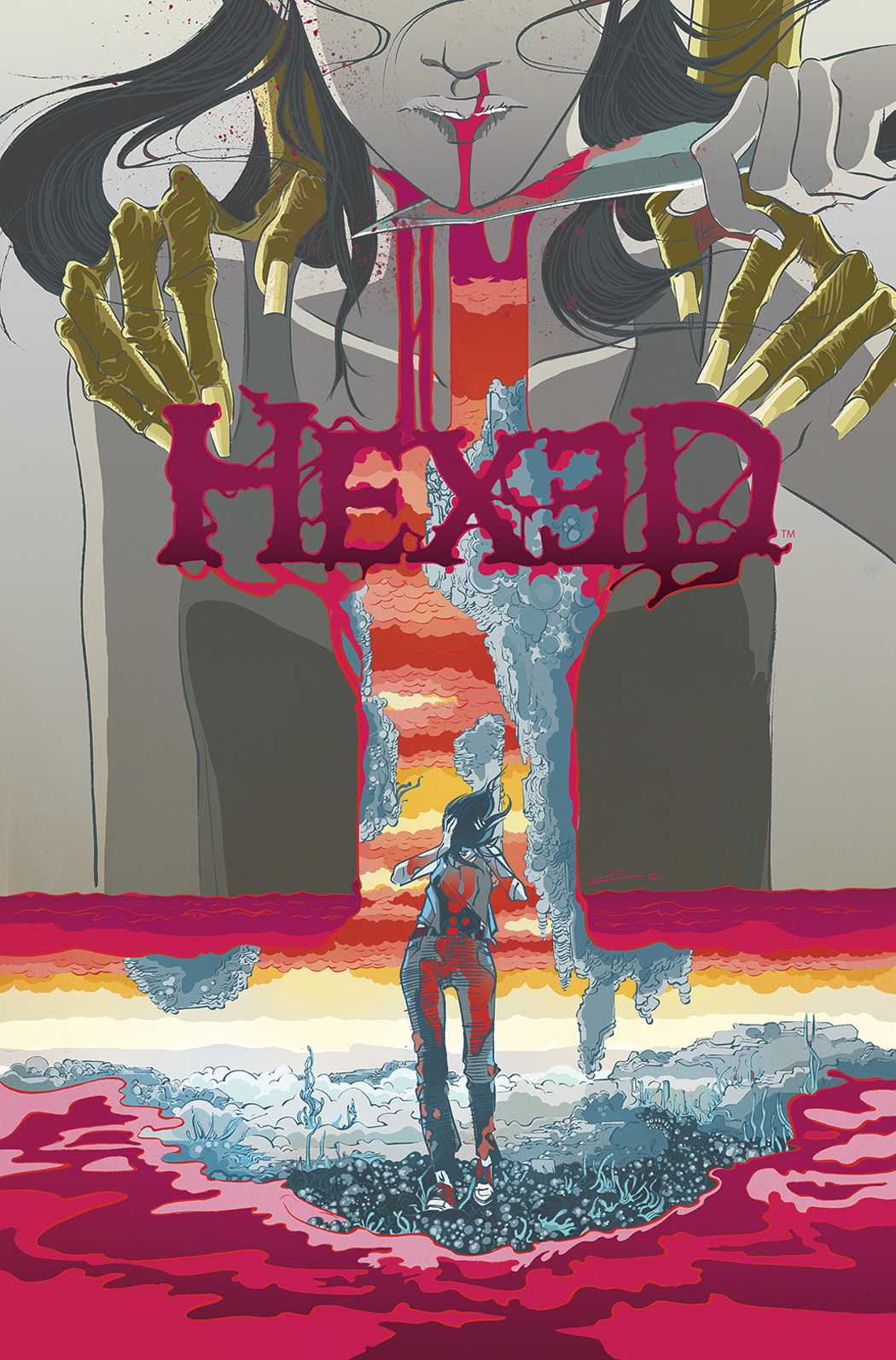 After unwittingly unleashing Yves from the Empty Garden, there's only one place Lucifer
can go to set things right...and that's the Shade itself. And as Lucifer traverses the
underworld in search for a cure, Val and Raina become pawns in a much larger game...
SHELTERED #11

SUICIDE RISK #17
TEEN DOG #1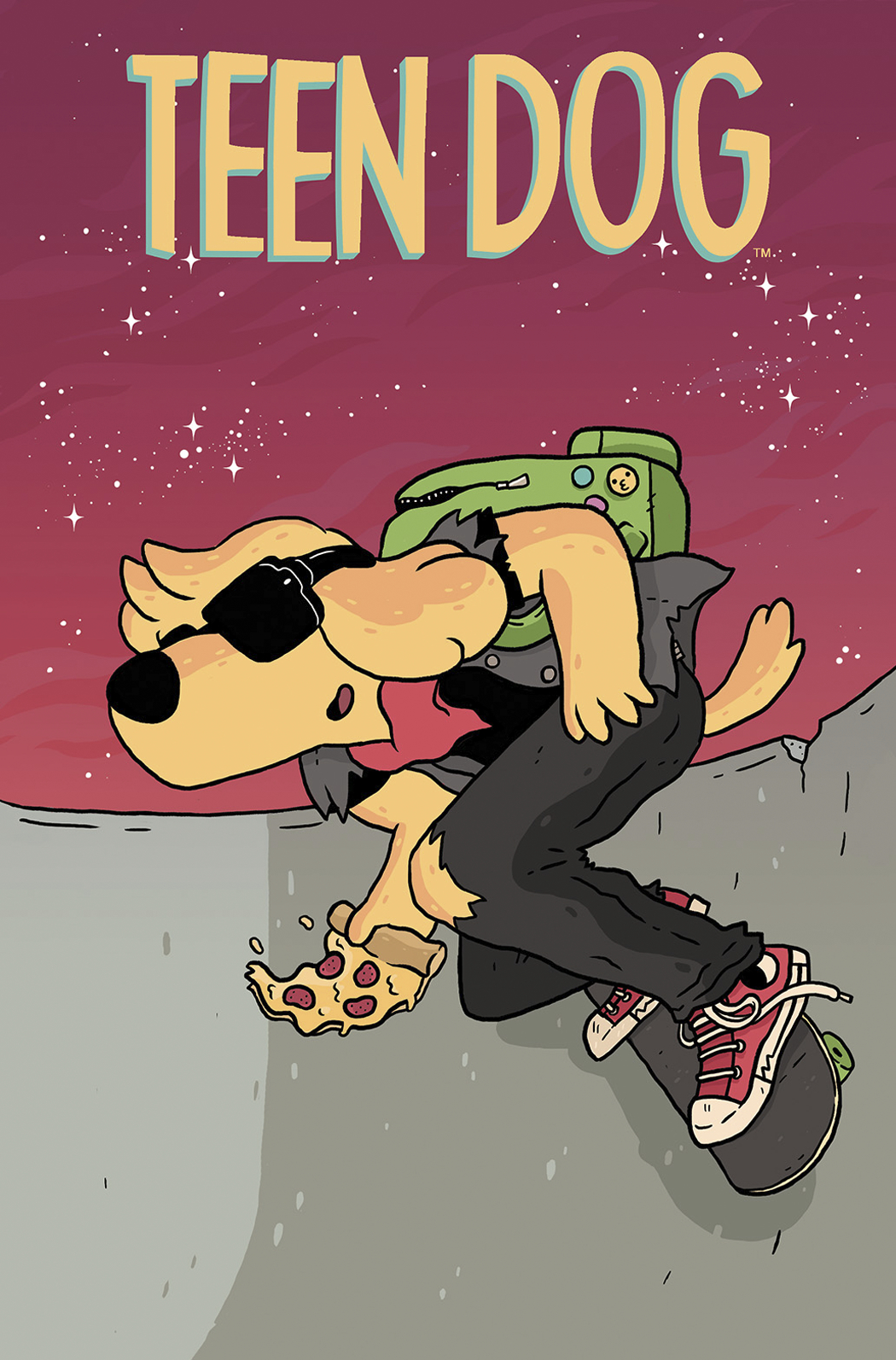 WHY WE LOVE IT: TEEN DOG is John Hughes meets '90s Nickelodeon cartoons, two of
our absolute favourite things. It's a totally awesome adventure that stars the canine that
spun out of Jake Lawrence's web comic Time Cowboy and kickflipped
his way into our hearts.
WHY YOU'LL LOVE IT: How was your high school experience? TEEN DOG is high
school if it didn't totally blow, and instead totally ruled the most. Teen angst and
whimsical adventures collide in this new series reminiscent of Doug, Saved By the Bell,
and Kim Possible.
WHAT IT'S ABOUT: Skateboards, football games, prom...your teenage years have got
nothin' on the raddest dude that's ever graced a denim vest. Written and illustrated by
Jake Lawrence (Time Cowboy), join Teen Dog and his best friend Mariella as they tackle
typical teen life with a manic twist. Growing up is an adventure, and you might as well rock
it!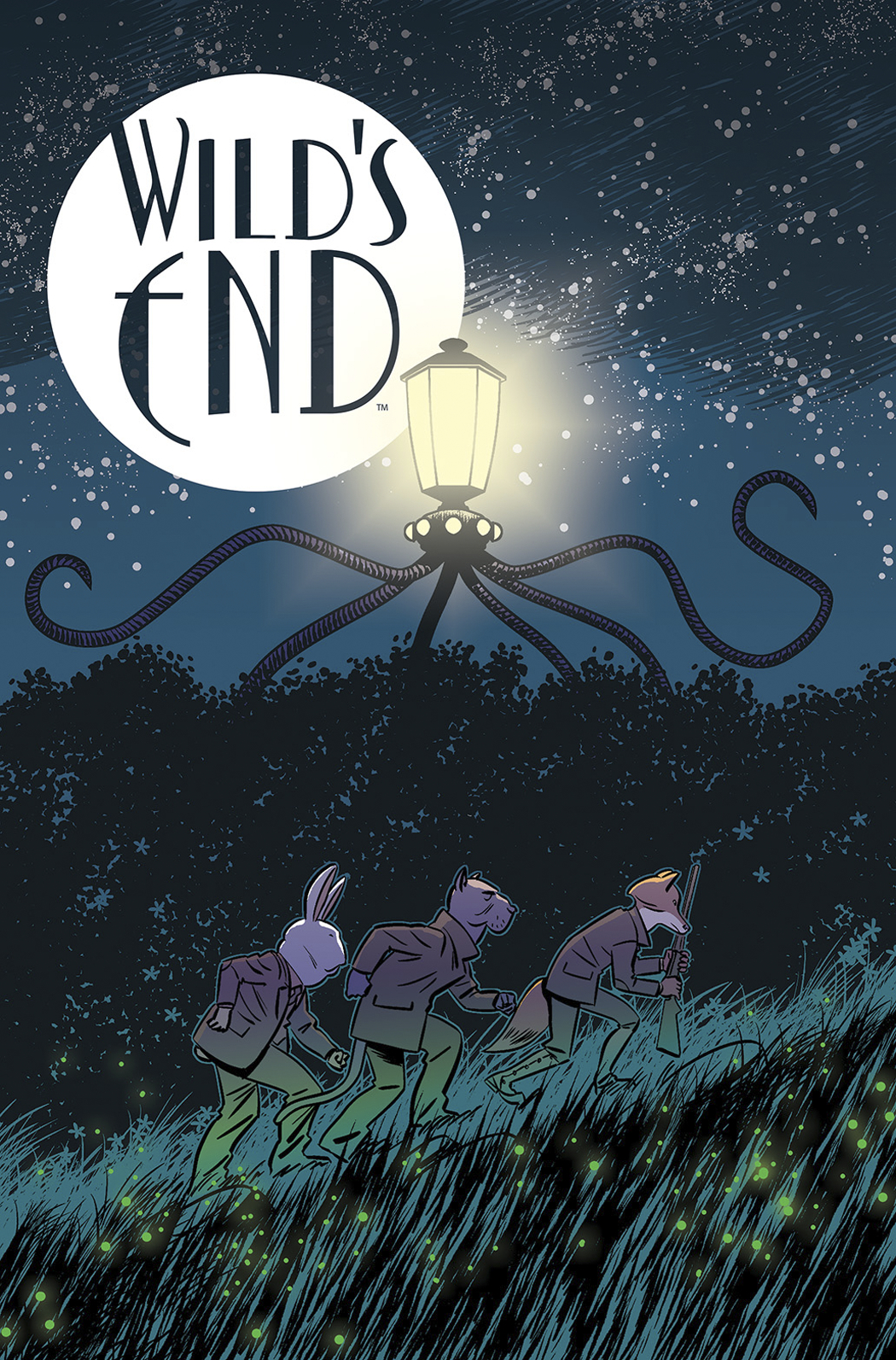 WHY WE LOVE IT: We love smart takes on classic science-fiction mythos and who better to take advantage of the iconography of H.G. Wells and War of the Worlds than Dan Abnett, one of comics' most renowned sci-fi writers and one of creators responsible for the groundbreaking run on Guardians of the Galaxy that inspired the upcoming Marvel movie. Paired with I.N.J. Culbard who has made a name for himself with the critically acclaimed adaptation of H.P. Lovecraft's At the Mountains of Madness, it's a team perfectly built for the visually impactful adventure stories readers love.




WHY YOU'LL LOVE IT: Inspired by the sci-fi aesthetic of War of the Worlds and the anthropomorphic characters of Blacksad and Mouse Guard, readers will be blown away by Culbard's art while fans of Edgar Wright and Simon Pegg's Cornetto Trilogy (SHAUN OF THE DEAD, WORLD'S END) will fall in love with Clive, Peter, and Gilbert as they try to survive an alien invasion.




WHAT IT'S ABOUT: When a rural English community of the 1930s is the victim of an alien invasion, the residents' lives are upended by the harsh realities of life-and-death violence. Led by the town's outsider and retired war veteran, they will have to rally together to uncover the secret of their invaders and ultimately fight back.



DARK HORSE
ABE SAPIEN #16
DARK AGES #2
PROMETHEUS FIRE AND STONE #1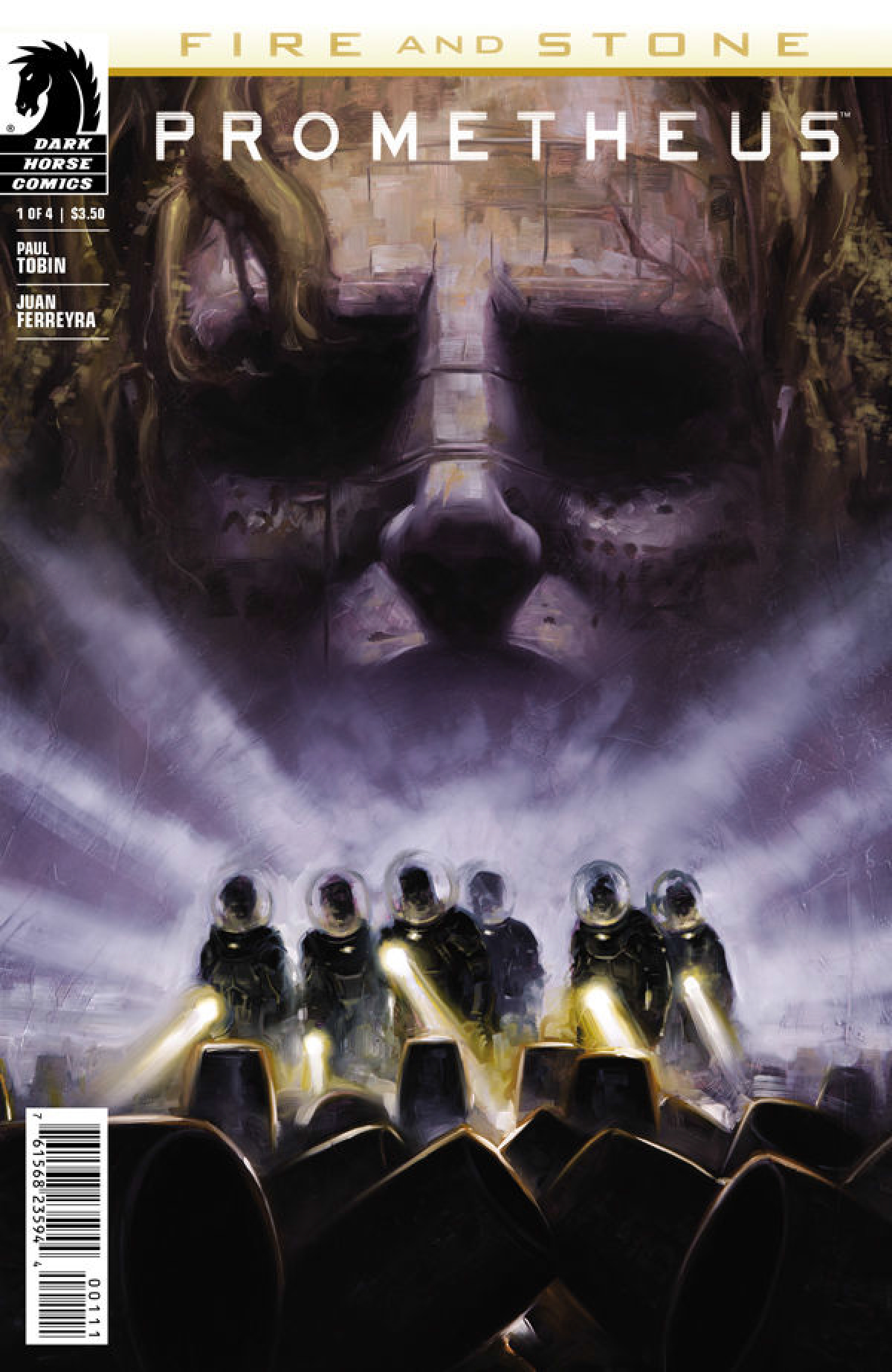 When the Prometheus never returned from her fateful journey to LV-223, the questions surrounding the origins of man went unanswered. Now a new team of explorers seeks to uncover the dark mystery that holds not only the fate of the original mission, but possibly their own damnation.




Ties directly into the hit motion picture!




First issue in a blockbuster crossover event!


TERMINATOR SALVATION FINAL BATTLE #9 (OF 12)
WHEDON THREE WAY ONESHOT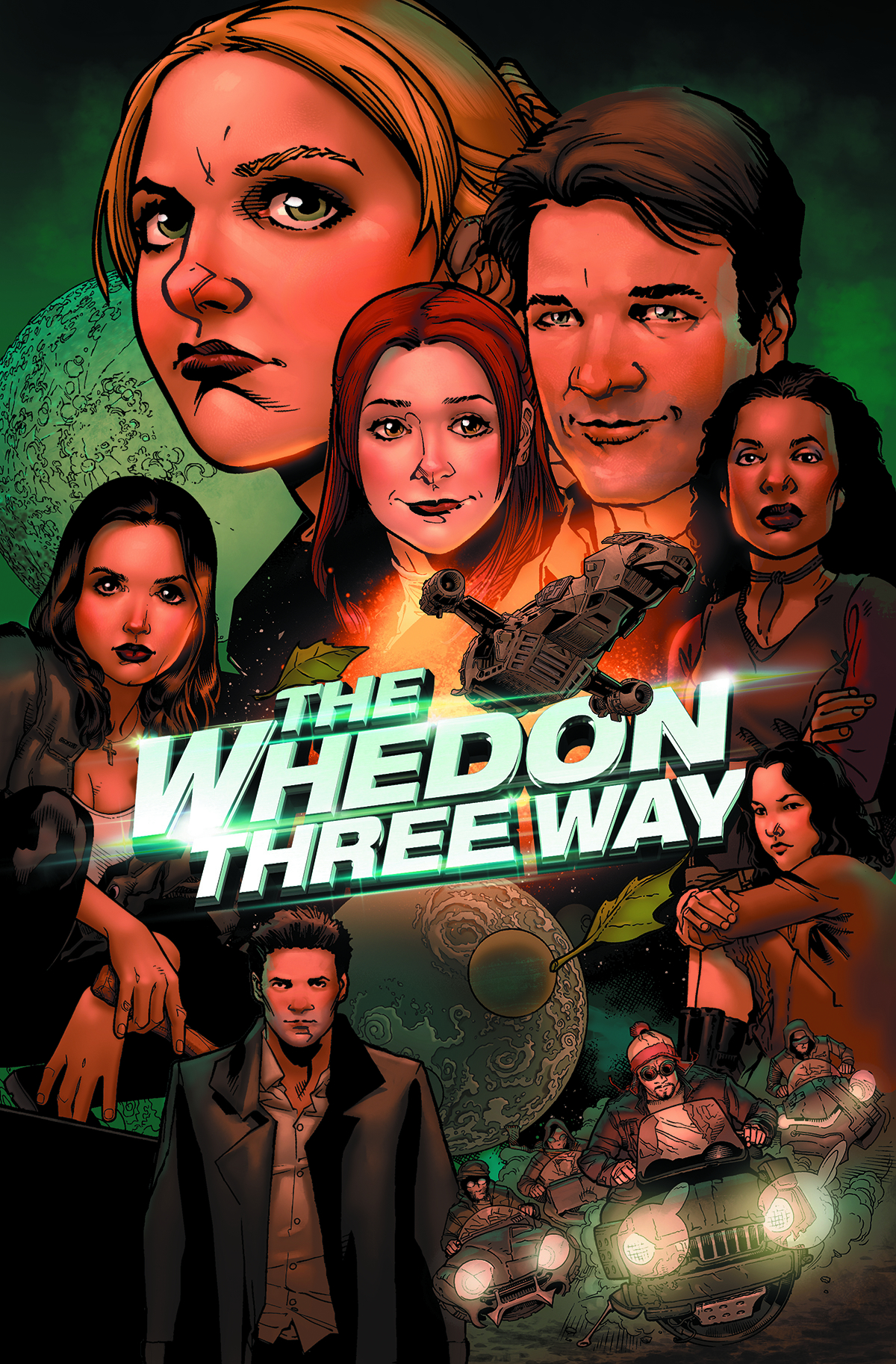 Jump into the comics of Joss Whedon with a value-packed issue that contains three number ones of the newest Whedon series: Buffy the Vampire Slayer Season 10, Angel & Faith Season 10, and Serenity: Leaves on the Wind.


X #17

DC
ASTRO CITY #15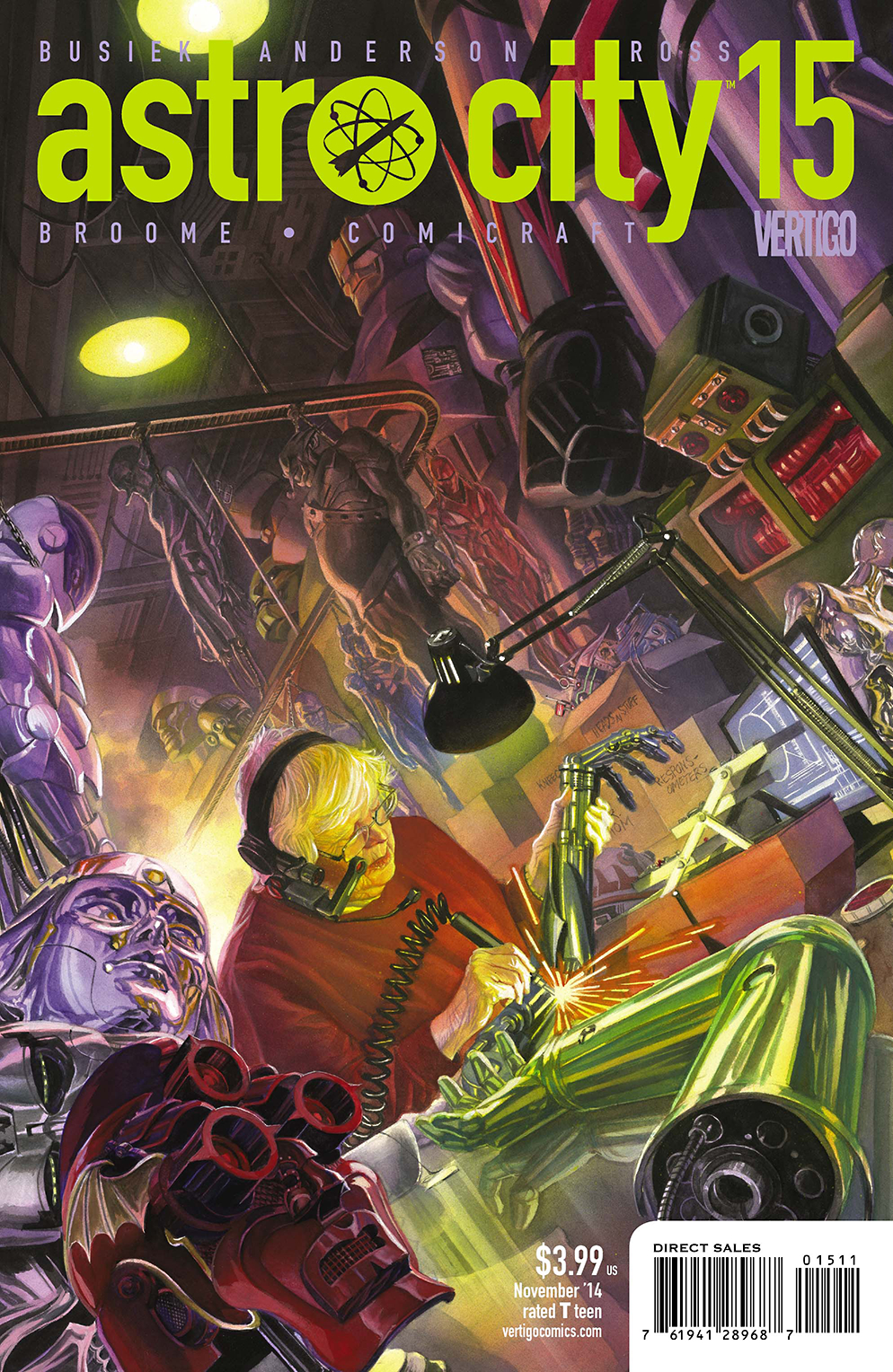 "Ellie's Friends" part two. In the wake of last issue's devastation, Ellie has to find a way to save her longtime friends and discover the truth about her past in the process. Plus: Honor Guard and the villainy of Vivi Viktor!


BATGIRL FUTURES END #1
BATMAN ETERNAL #23
BATMAN FUTURES END #1
It's five years later and Bruce Wayne is using dangerous science to help him continue his war on crime. What is it, and what forced Bruce to resort to such extremes?


BIRDS OF PREY FUTURES END #1
COFFIN HILL #11
CONSTANTINE FUTURES END #1
After a desperate five-year quest, John Constantine has claimed the ultimate occult prize: the Helmet of Fate!


GREEN LANTERN CORPS FUTURES END #1
INFINITY MAN AND THE FOREVER PEOPLE FUTURES END #1
INJUSTICE GODS AMONG US YEAR TWO #11
JUSTICE LEAGUE UNITED FUTURES END #1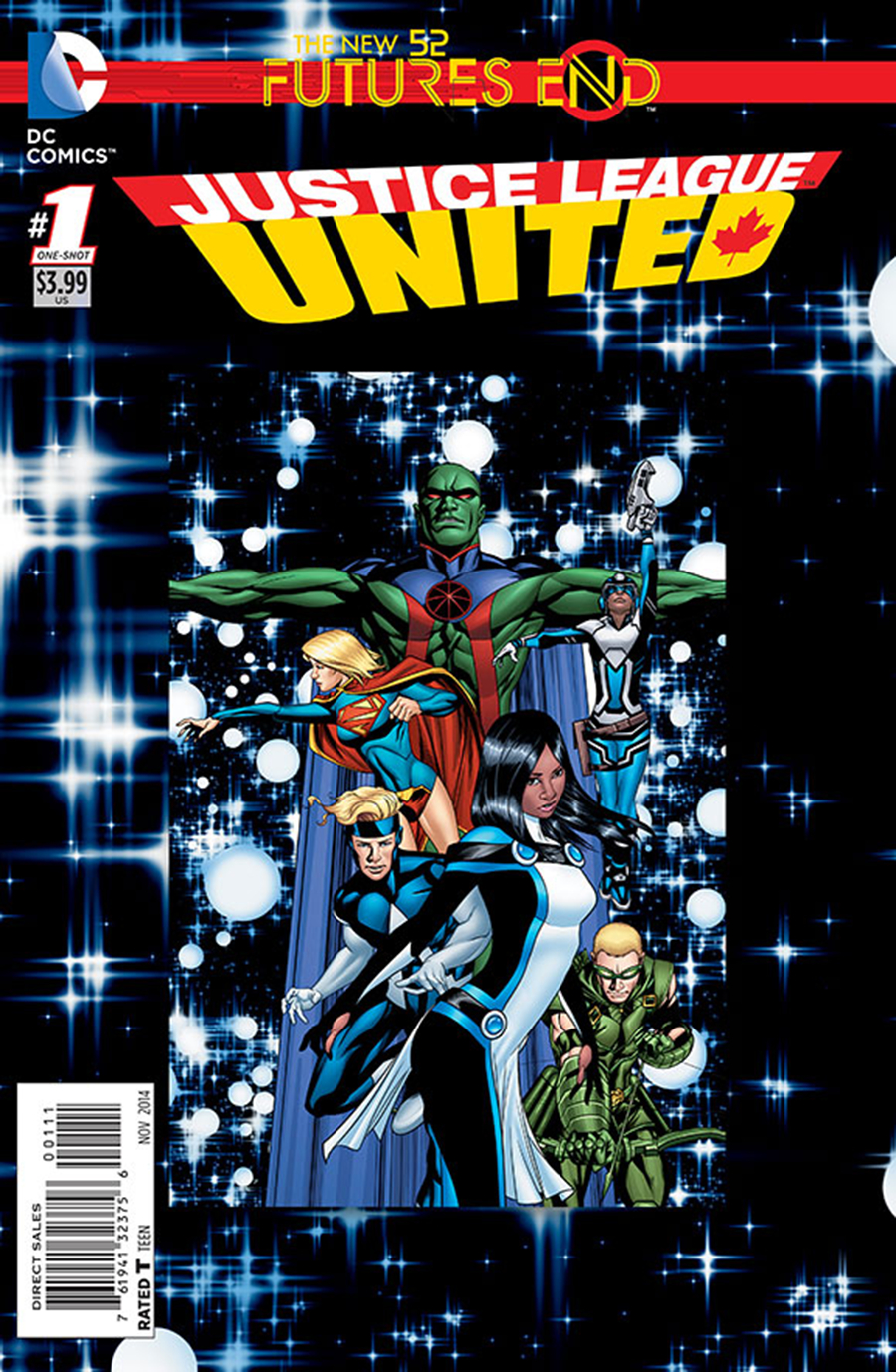 In the concluding chapter of the epic story that began in this month's JUSTICE LEAGUE: FUTURES END #1, the armies of Mars rise against the unsuspecting population of Earth - and only the combined might of the Justice League and the Legion of Super-Heroes can stand against them!


LEGENDS DARK KNIGHT 100 PAGE SUPER SPECTACULAR
NEW 52 FUTURES END #19 (WEEKLY)
NEW SUICIDE SQUAD FUTURES END #1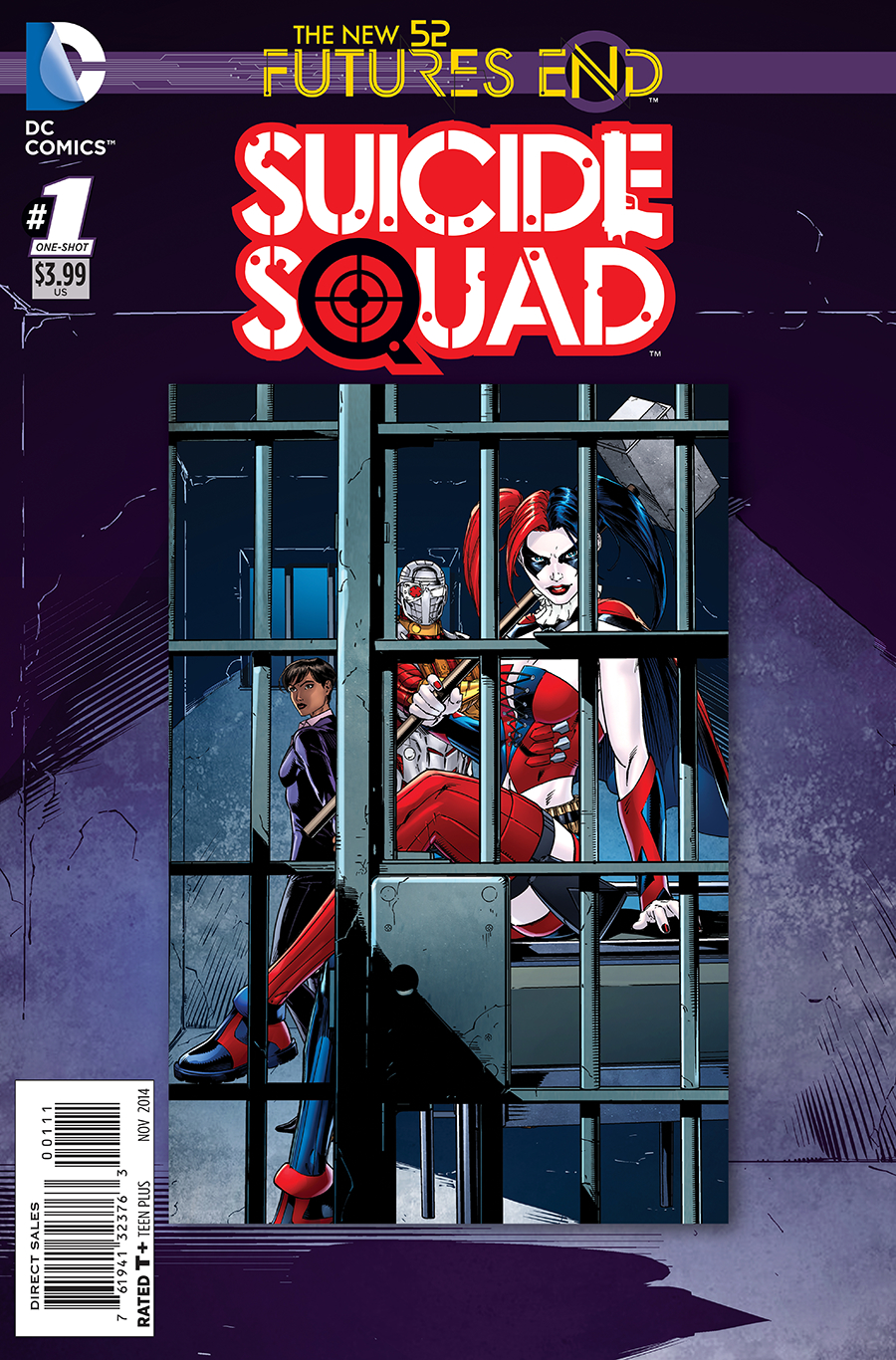 Amanda Waller's covert war against the United States reaches the boiling point as the Suicide Squad takes the White House!


SMALLVILLE SEASON 11 CHAOS #2 (OF 4)
SUPERBOY FUTURES END #1
SUPERMAN UNCHAINED #8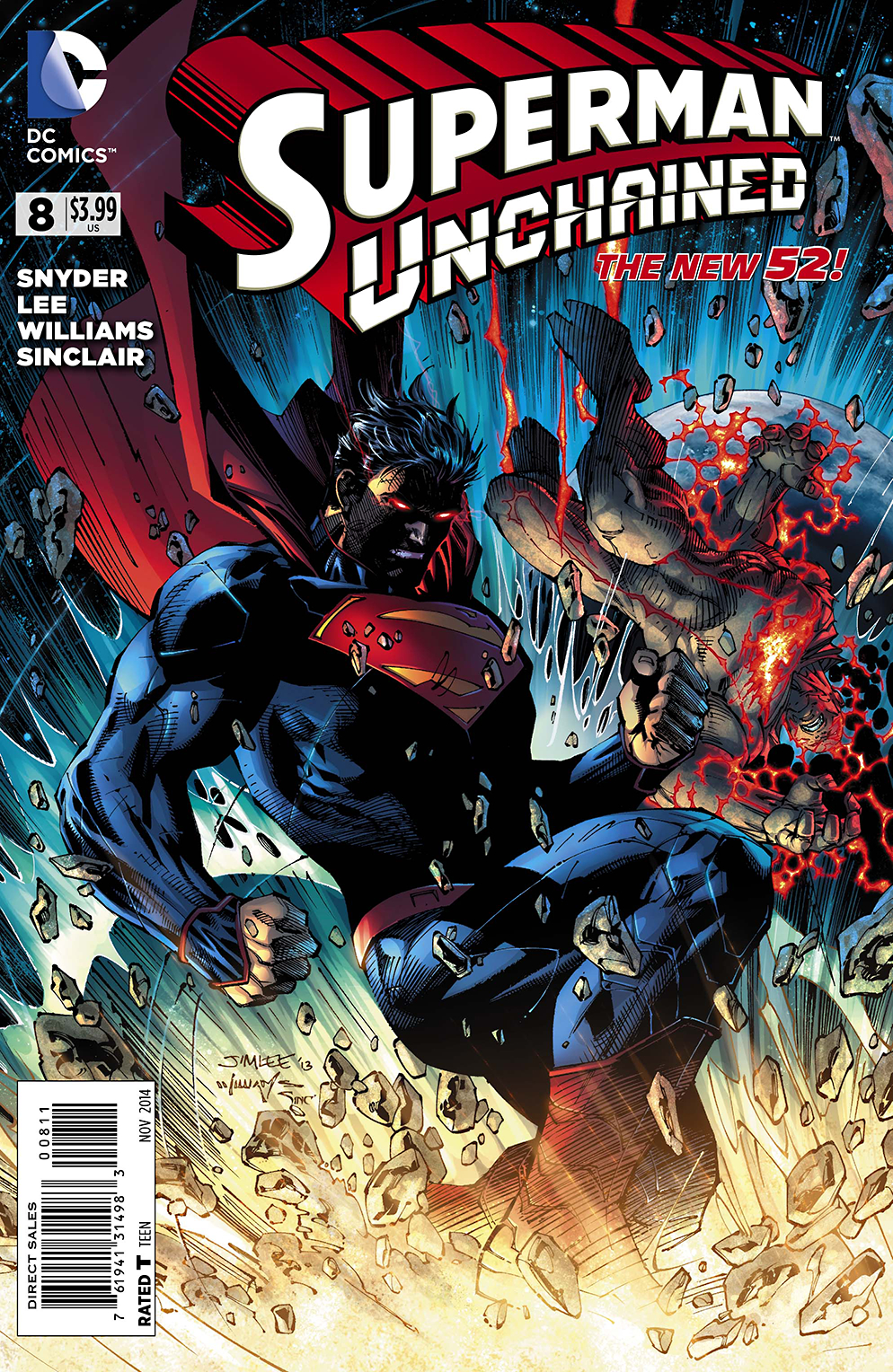 It's all going to hell as cosmic-level war breaks out! The full truth of who - or what - Wraith is finally comes to light!


WORLD'S FINEST FUTURES END #1

DYNAMITE
CAPTAIN VICTORY & GALACTIC RANGERS #2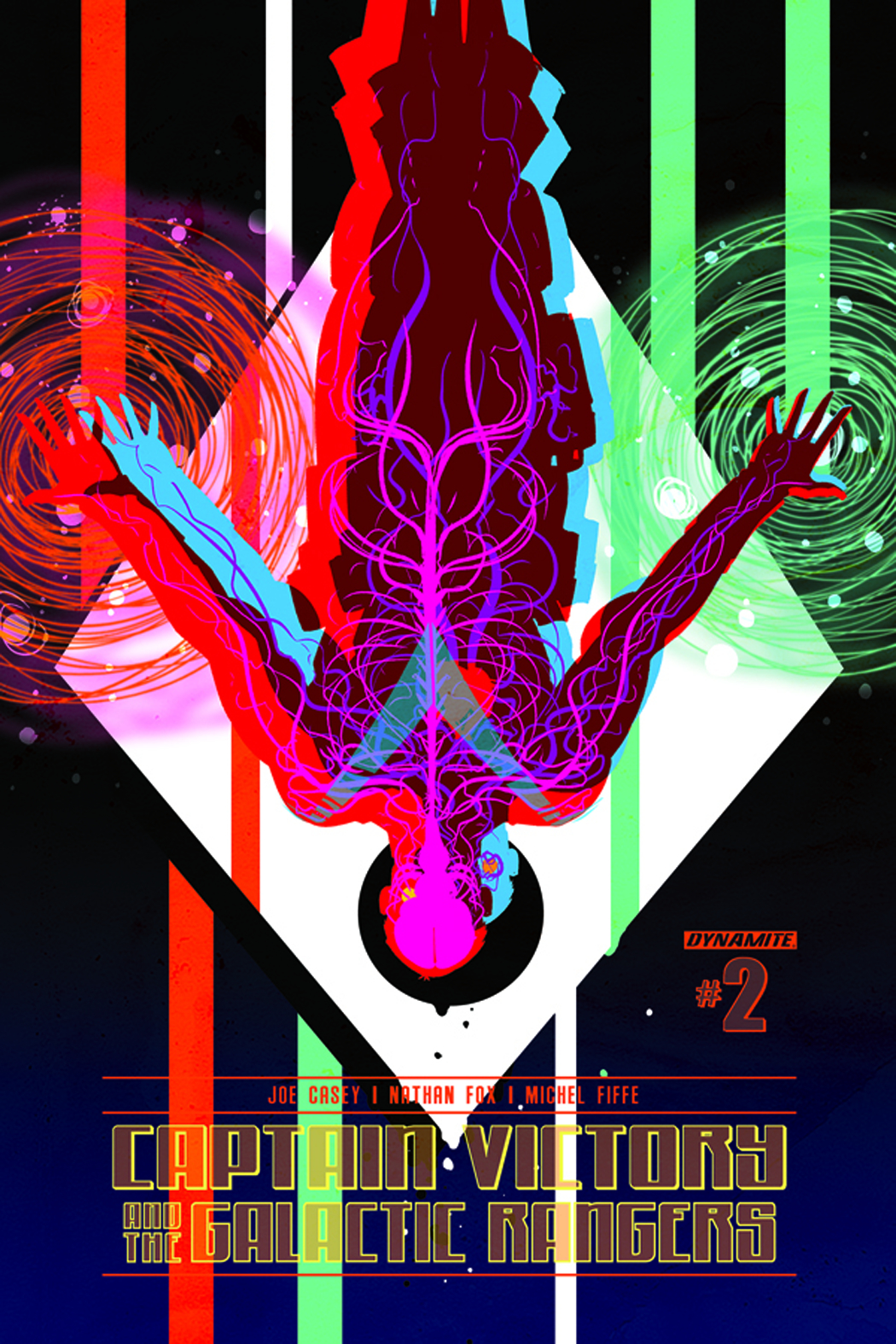 Joe Casey and Nathan Fox are continuing his run on one of Jack Kirby's greatest creations, Captain Victory! The search for Captain Victory continues! This time, they are bringing with them the special guest artist, Michel Fiffe! Across space and time, the crew of the Dreadnaught Tiger try to unravel the events of last issue. Where is Captain Victory and what new cosmic adventures has he found himself facing all alone?


CHASTITY #3
DAWN VAMPIRELLA #1 (OF 6)
Our story begins when the silver tongued demon Masodik tricks and kidnaps both Dawn and Vampirella, written and drawn by Dawn creator Joseph Michael Linsner! He tells them that they are the 2 most beautiful women in all of the worlds, these two 'Bad Girls'. Their demon host demands a cat fight to see who is best suited to his purposes, but the ladies suggest something more feminine -- a storytelling contest. Together they take us to the bloody shores of Draculon, to post-apocalyptic New York and to worlds beyond imagination. Only Ravana knows what rewards and punishment await the winner and the loser in this duel of horror hostesses.


JENNIFER BLOOD BORN AGAIN #2 (OF 5)
LADY ZORRO #3 (OF 4)
MAGNUS ROBOT FIGHTER #6
ROBOTECH VOLTRON #5 (OF 5)
SHADOW YEAR ONE #10 (OF 10)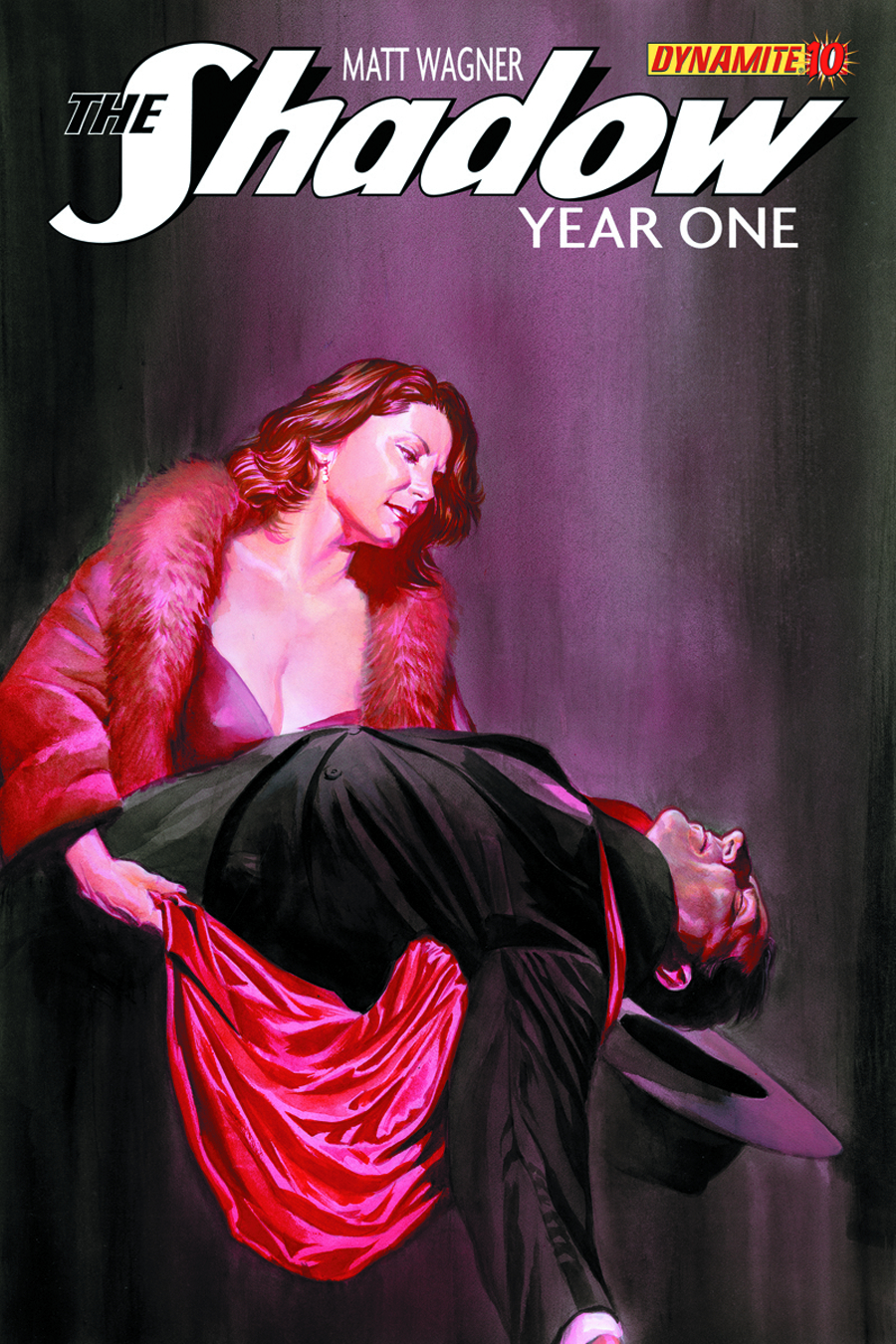 SPECIAL EXTRA-SIZED FINALE ISSUE!
30 pages of story and art! Join Eisner Award-winning artist Matt Wagner and the art team of Wilfredo Torres and Brennan Wagner for the pulse-pounding conclusion to this landmark series. Excitement fills the night as The Shadow finally faces off with his long-time nemesis, Dr. Zorn, a psychic villain whose powers and training rival those of the Night Master himself! Will Lamont Cranston's dark-cloaked alter-ego find the strength to defeat the vile and consumptive Zorn? Will Margo Lane falls to the flying bullets and psychic traps of The Shadow's enemy? And will the Reporter finally manage to unmask the mystery behind New York's crusader for justice? New readers and longtime Shadows fans alike will thrill as all is finally revealed as The Shadow's fledgling adventures against crime draw to a close...and his longtime crusade truly begins!


SIX MILLION DOLLAR MAN SEASON 6 #6
TERMINAL HERO #2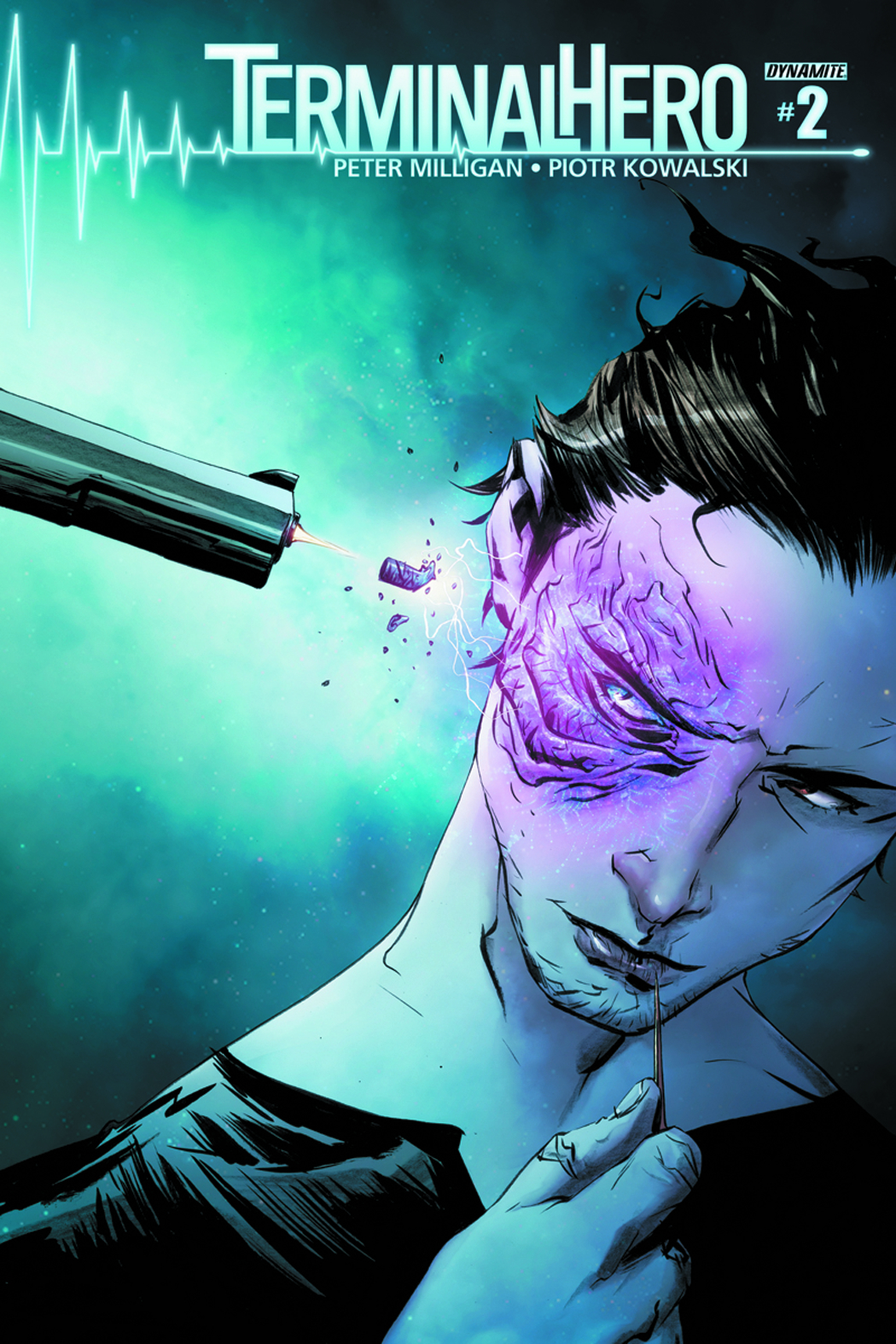 Peter Milligan continues with his vision of Terminal Hero! Rory always thought he was a good man, but that seems like a long time ago. Still reeling from the terrible side-effects of Treatment Q and the fact that he killed his best friend, Rory's life now takes an even darker and more complicated turn when he's approached by two members of British Intelligence. After a strange meeting with what's left of the man who developed Treatment Q, Rory is desperate to escape from the violent new life he's being forced to lead. But is he will to pay the price?



IDW
GI JOE A REAL AMERICAN HERO #206
JUDGE DREDD ANDERSON PSI DIVISION #2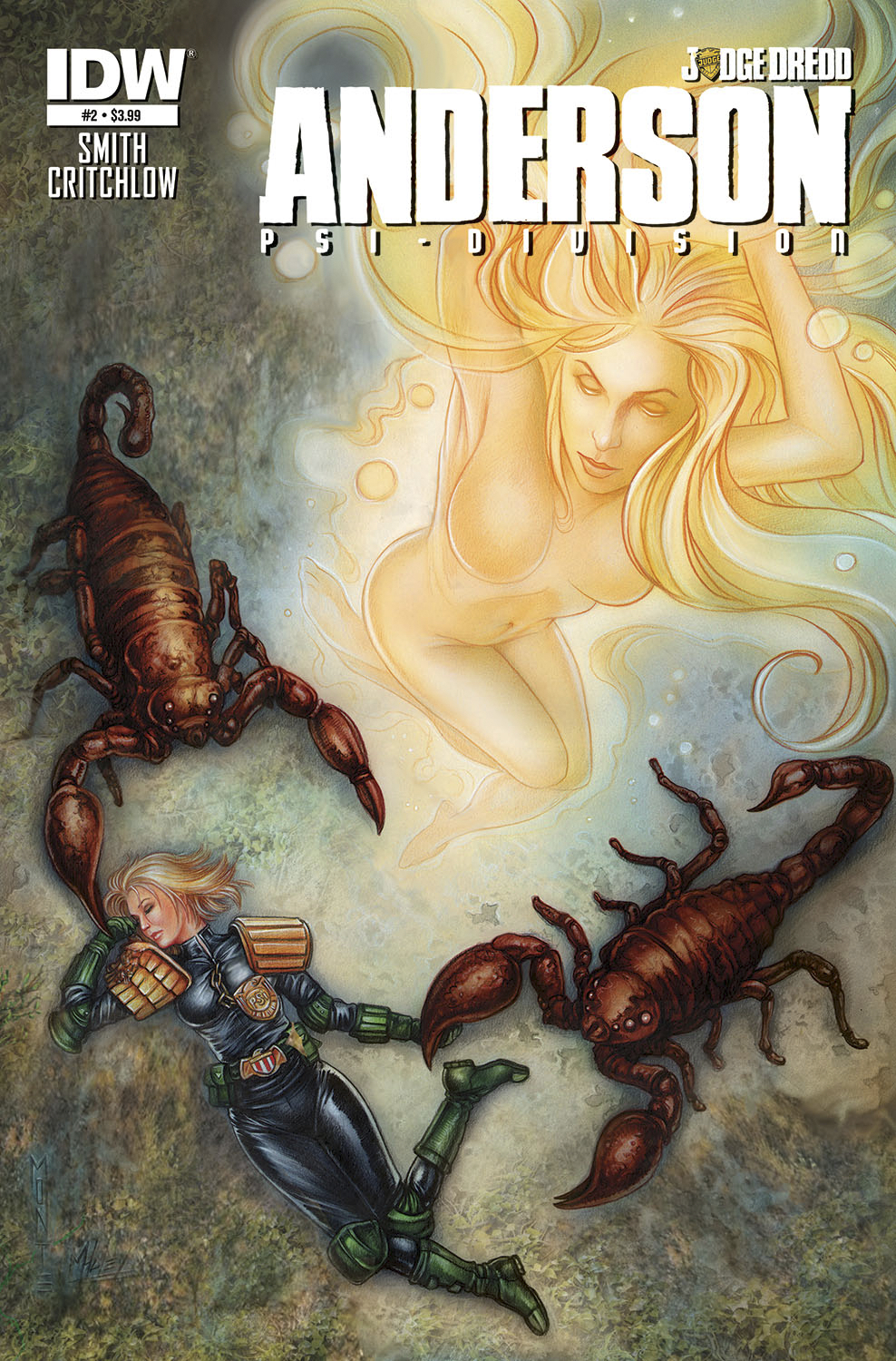 In an all-new adventure from Cassandra Anderson's early days in Psi-Division, writer Matt Smith and artist Carl Critchlow present "King of the Six Sectors." The theft of Cursed Earth artifacts has led Anderson deep into the swamplands near Texas City, where she grapples with mutant creatures and a heart of darkness... Plus, Judge Dredd!


MARS ATTACKS ART GALLERY #1
MY LITTLE PONY FRIENDS FOREVER #9
ROT AND RUIN #1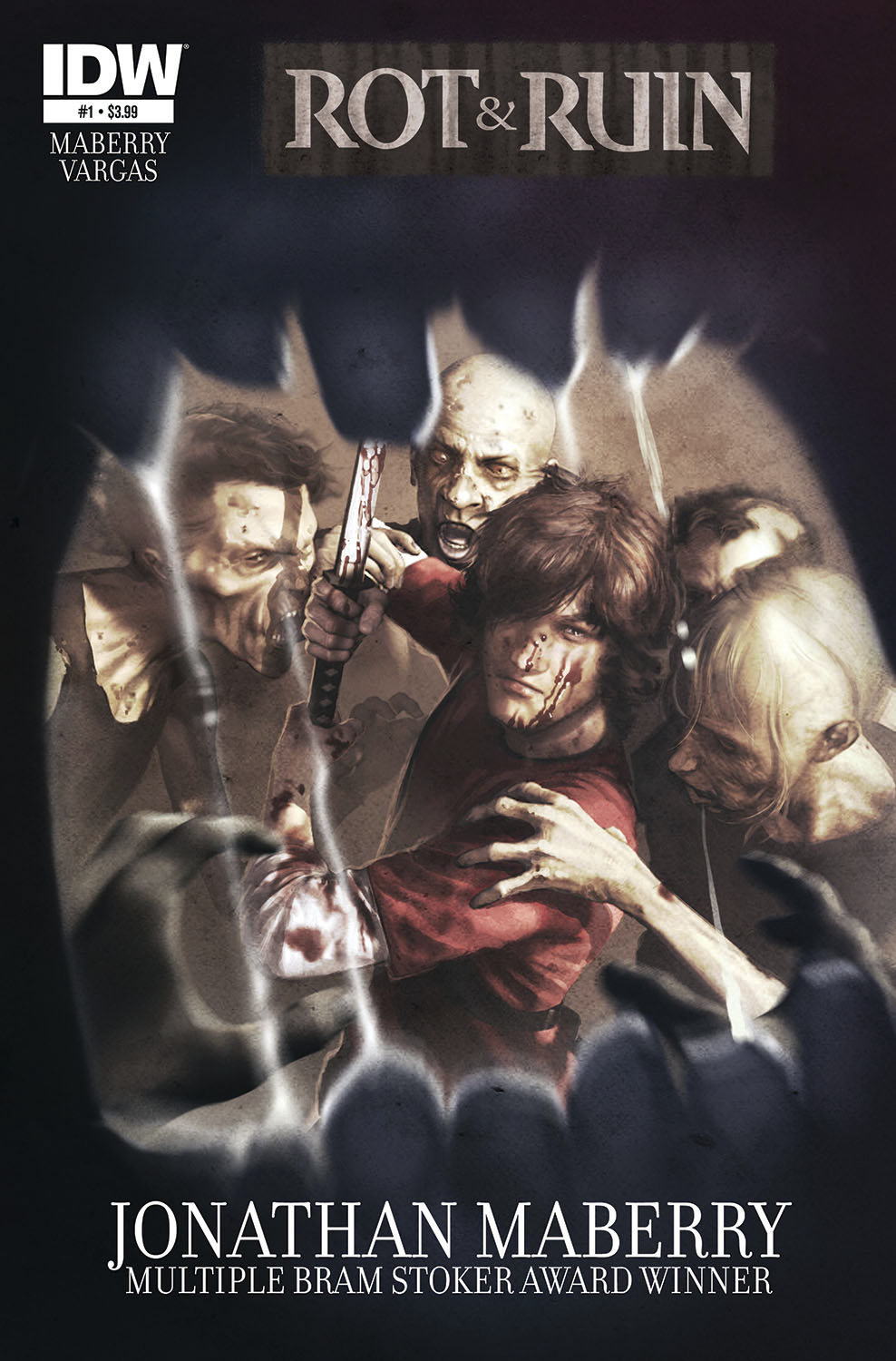 Brand new adventures set in the world of Rot & Ruin! Written by NY Times best-selling author and multiple Bram Stoker award-winner, Jonathan Maberry, this all-new storyline continues events from the award-winning series of novels. In Rot & Ruin: Warrior Smart we meet Benny, Nix, Lilah and Chong as they travel through the Sierra Nevada mountains just one faltering step ahead of zombie hordes and one giant leap behind the plane flying through the sky that set them on their journey of discovery.


TRANSFORMERS PRIMACY #2
WEIRD LOVE #3

IMAGE
68 HOMEFRONT #1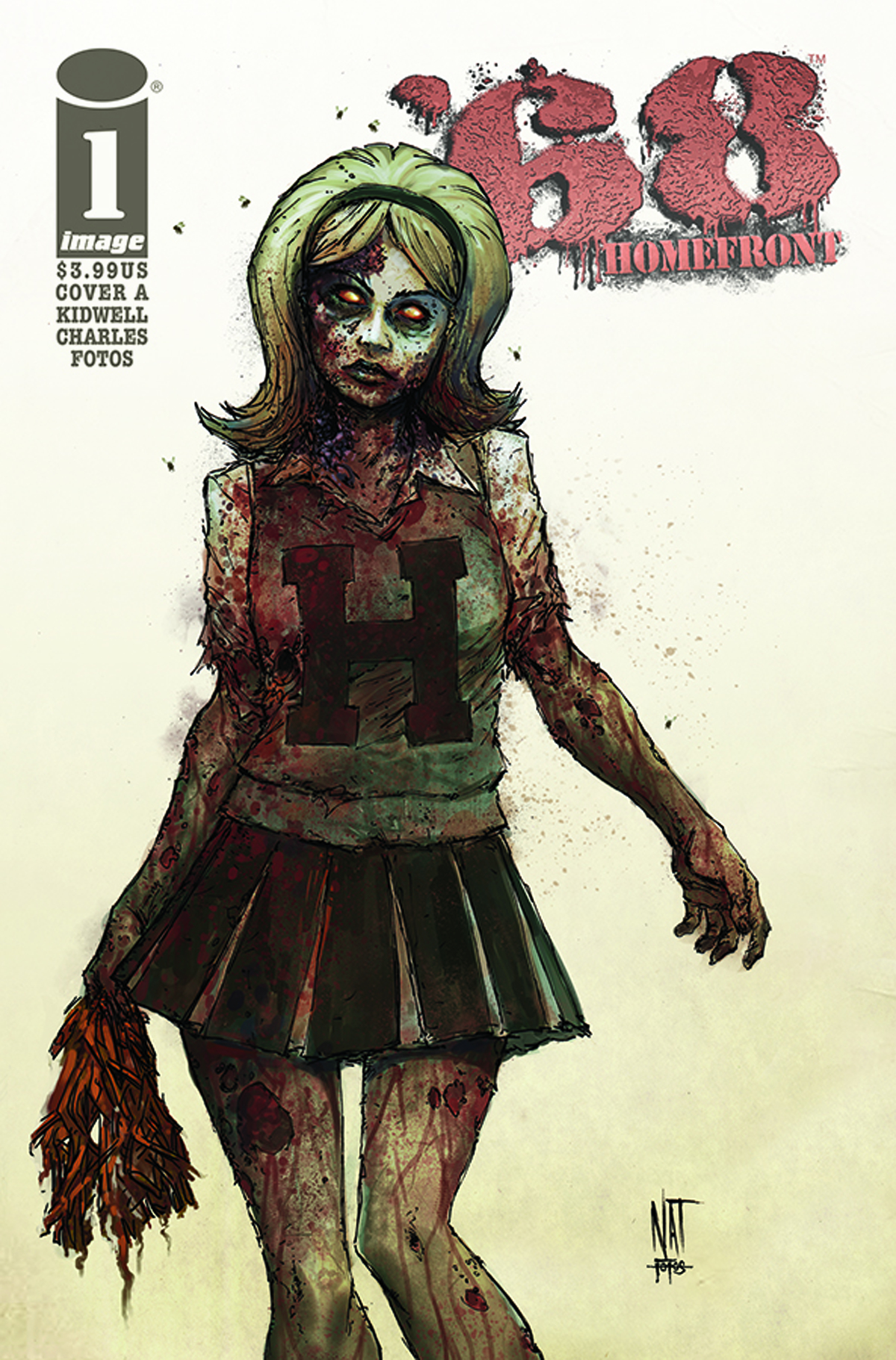 In 1968, the horrors of the Vietnam war invaded every American living room. On February 13th of that year, a new war began, bringing horror...and hunger home to stay. '68: HOMEFRONT returns the series to the American heartland and the small, sleepy town of Harbinger, Pennsylvania (home of the Heralds) in the first two-issue story arc, "'68: PEECE AND LOVE." Fresh accident victims sit up on morticians' slabs, a busload of visiting athletes rises from wet red asphalt to become an army of the damned, and Jenny Love-homecoming queen, cheerleader, and girl next door-prepares to reveal her deepest secret to the world. A secret in the form of leather-clad town bad boy, Johnny Love.
COPPERHEAD #1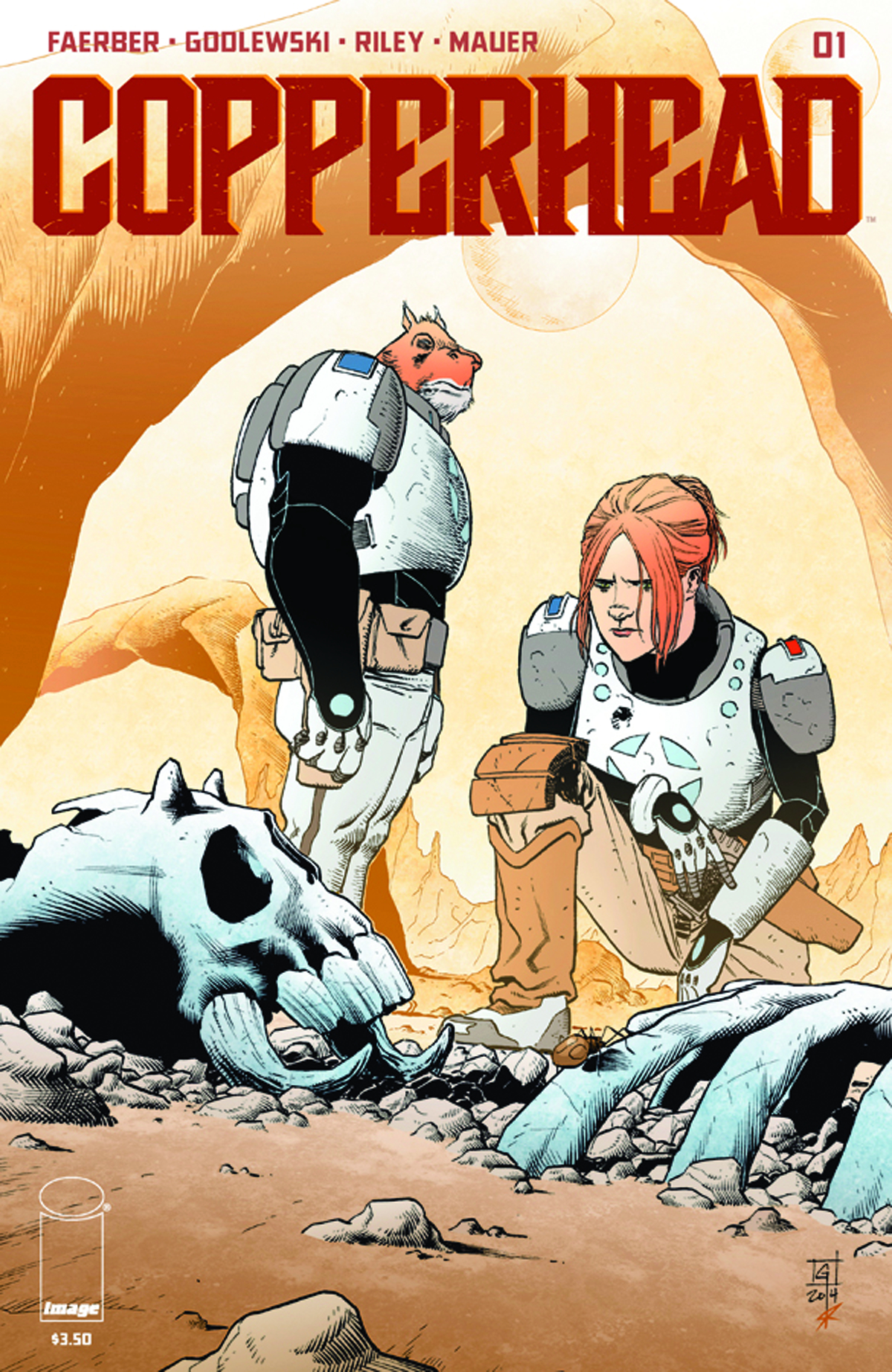 Welcome to Copperhead, a grimy mining town on the edge of a backwater planet. Single mom Clara Bronson is the new sheriff, and on her first day she'll have to contend with a resentful deputy, a shady mining tycoon, and a family of alien hillbillies. And did we mention the massacre?


DEATH VIGIL #3 (OF 8)
EAST OF WEST #15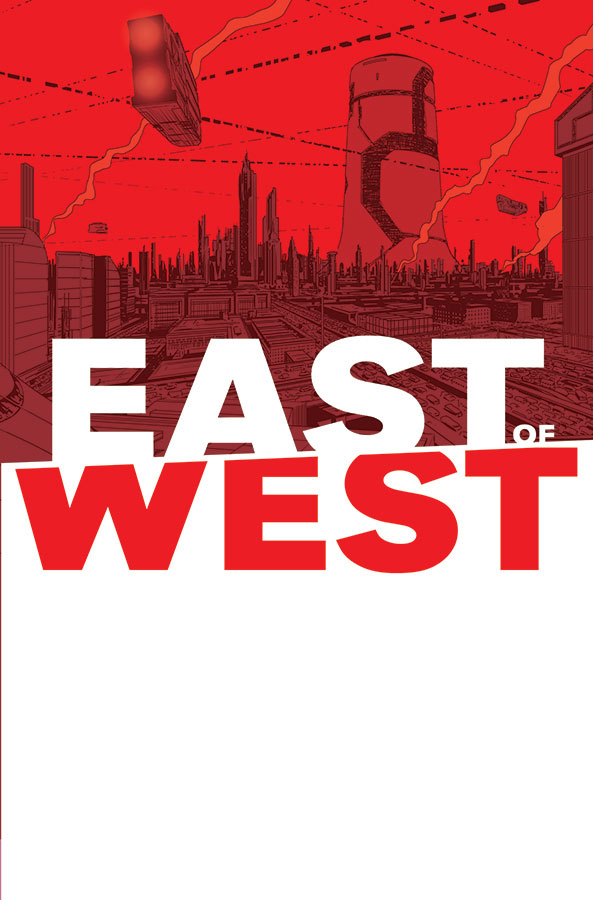 "THE GREAT BEAST"




The son of Xiaolain and Death faces the Horsemen and becomes everything that the Message foretold. The Apocalypse marches on in EAST OF WEST #15.


HOWTOONS REIGNITION #2
IMPERIAL #2
INVINCIBLE #114
LAZARUS #11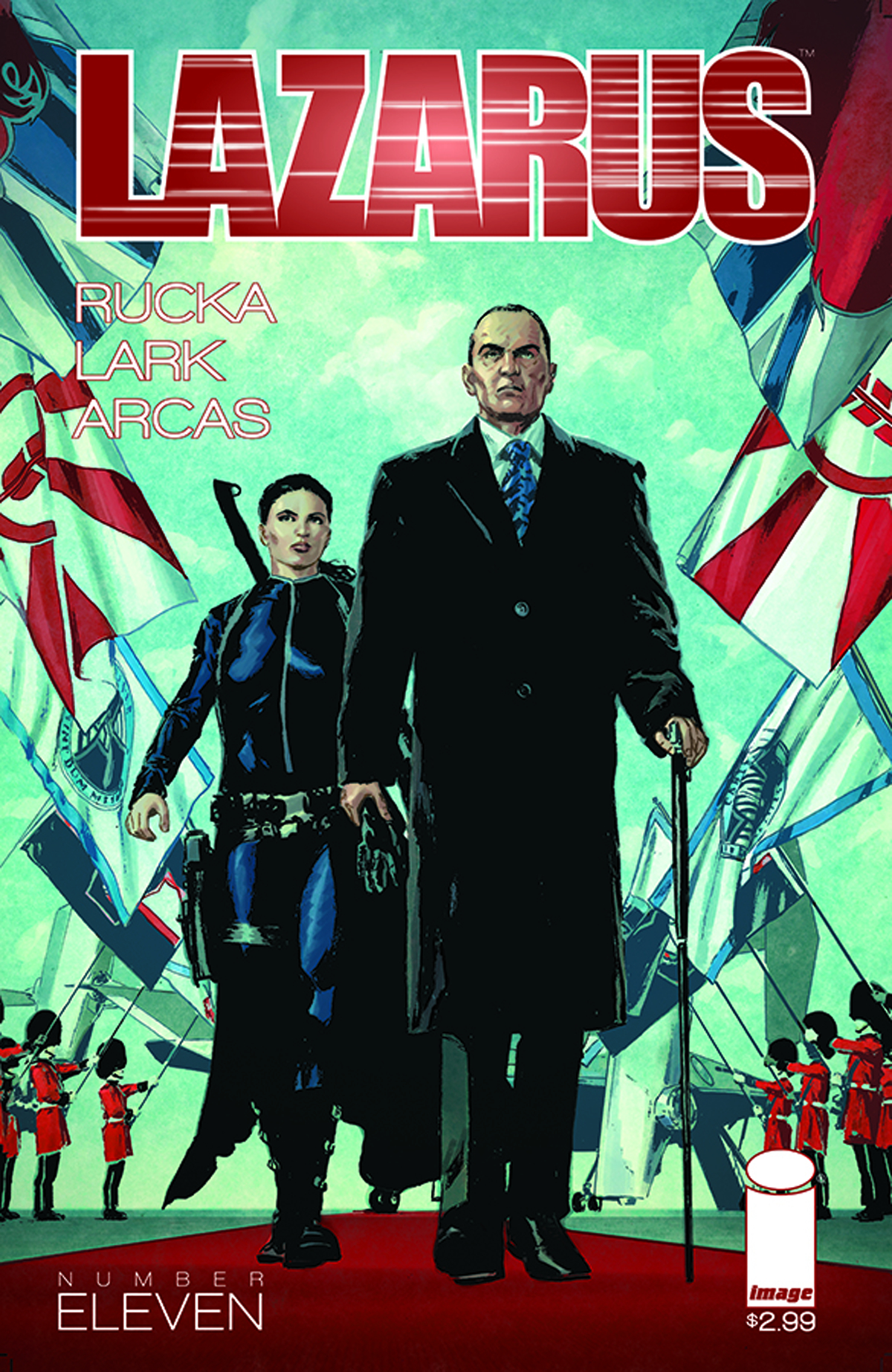 "CONCLAVE," Part One




For the first time in the 65 years since they divided the world, the 16 Families are gathering again. For Malcolm Carlyle, it is an opportunity to identify and eliminate his enemies. For Jakob Hock, it is an opportunity to exact for revenge. And for Forever Carlyle, it's the first step in discovering the truth about who she is, and what she is destined to become.


MORNING GLORIES #40
MPH #3 (OF 5)
PROPHET STRIKEFILE #1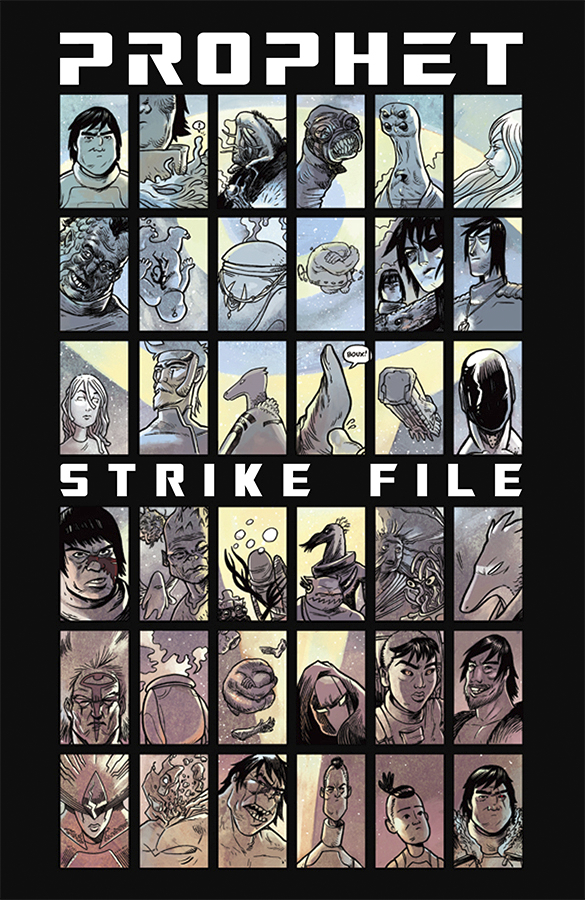 A who's who of the Prophet universe with a comic history of the Earth Empire and bio sheets-pulled from the deepest corners of the known universe-of space gods, aliens, and the distant worlds that contain them.


SPREAD #3
SUPERANNUATED MAN #3 (OF 6)
VELVET #7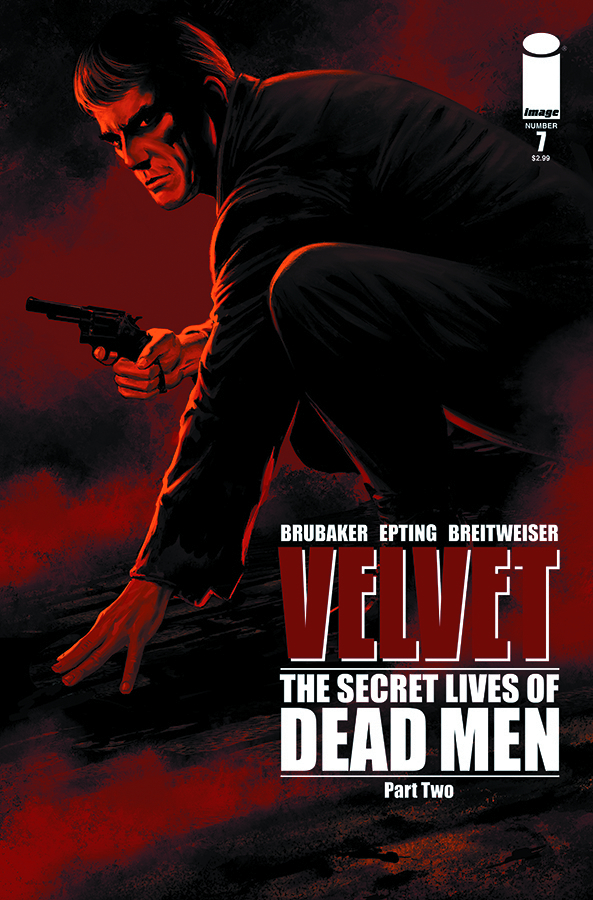 THE SECOND ARC CONTINUES!




While Velvet's been on the run, ARC-7's top men have been hunting her...now they have her trail, and soon she'll be in Colt's sights.


WALKING DEAD #131

INDIE
ANNIHILATOR #1 (OF 6)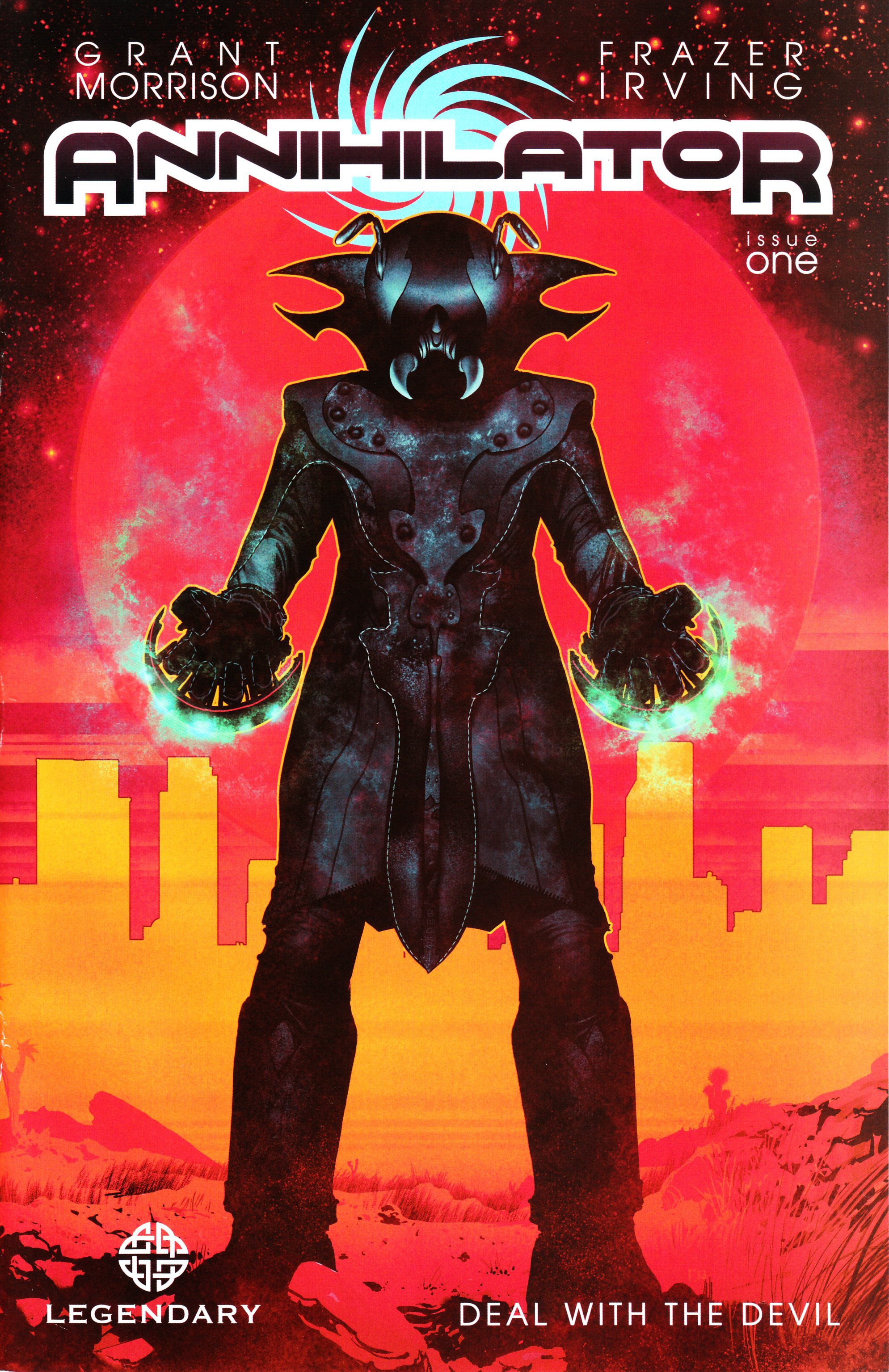 Legendary Comics proudly presents Annihilator, an original graphic novel odyssey from the extraordinary mind of Grant Morrison, brought to life with stunning artwork from Frazer Irving. Washed-up Hollywood screenwriter Ray Spass is caught in a downward spiral of broken relationships, wild parties and self-destruction. Out of luck and out of chances, he's one failed script away from fading into obscurity. Little does he know he's about to write the story of his life. As his imagination runs rampant, Ray must join forces with his own fictional character Max Nomax on a reality-bending race to stop the entire universe from imploding - without blowing his own mind in the process.


ARCHER & ARMSTRONG #24
ARMOR HUNTERS HARBINGER #3
BETTY & VERONICA #272
BUNKER #6
He came from the future to save the world, but, is the only way to save it to destroy it? Young and Old Grady meet, and the fate of the world hangs in the balance.


CALIBAN #6
DICKS END OF TIME #4
DOCTOR WHO 11TH #2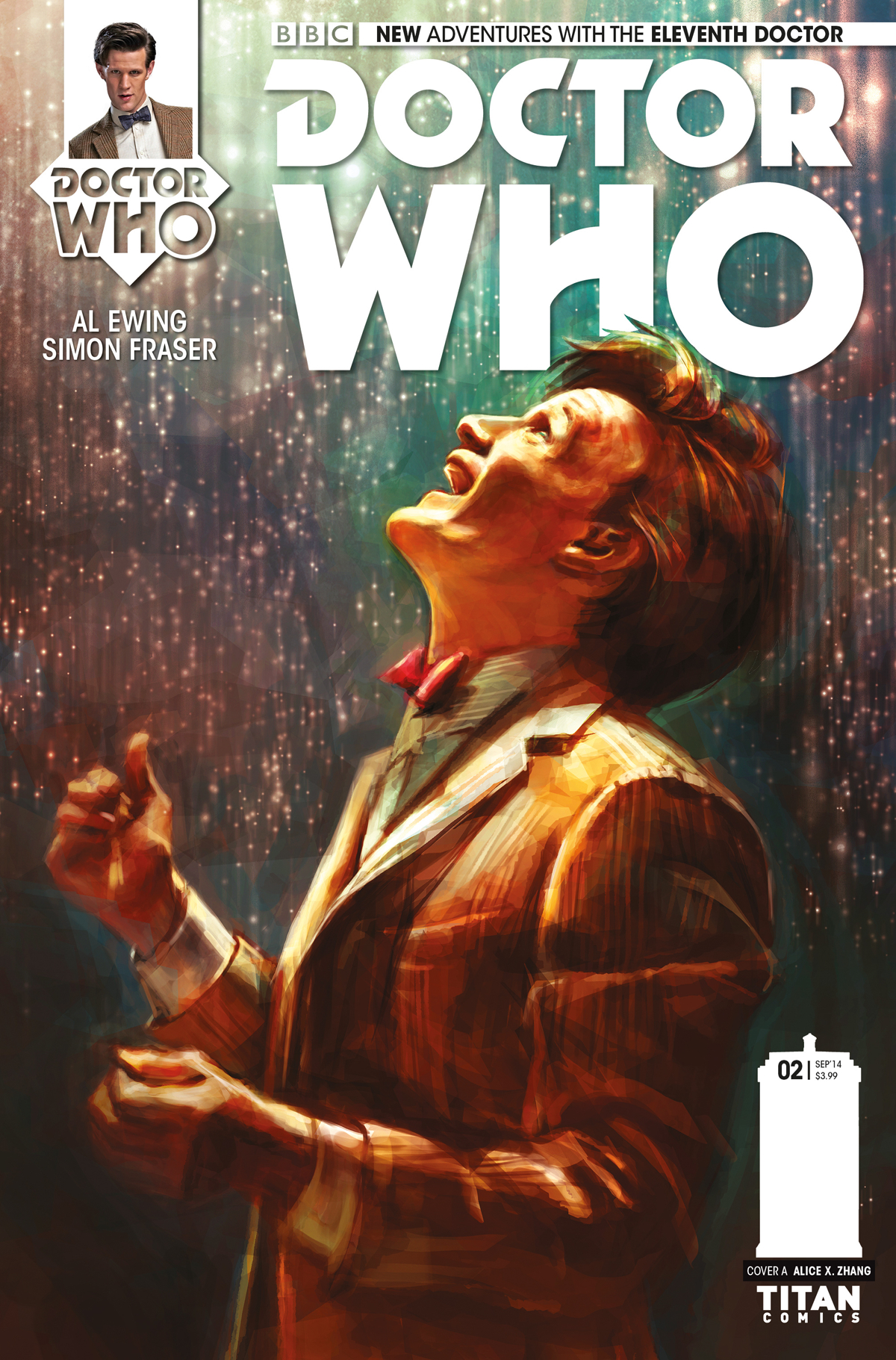 The all-new adventures of the eleventh Doctor continue, as terror strikes a recession-hit paradise! When the Doctor last visited Rokhandi, it was a planet of such stunning natural beauty that an entire solar system had sworn to preserve it. What better place to take new companion Alice Obiefune on her first off-world adventure? And it would have been a magical vacation - if the TARDIS hadn't overshot by fifty years. Now the austerity-hit pleasure planet has become a "theme safari" corporate hell, overrun by eerie, giant-headed mascots and a trillion tramping tourist feet! But there's something more sinister at play than rampant commercialism and ecological devastation - and the Doctor and Alice need to uncover all of Rokhandi's long-buried secrets if they're to escape with their lives!


LOLA XOXO #4
NUMBER ONE #1
SPONGEBOB COMICS #36
STUMPTOWN V3 #1



Greg Rucka's fan favourite private eye is back in a new ONGOING series illustrated by Justin Greenwood (Image Comics' THE FUSE)! Things never go according to plan for Dex Parios - it doesn't matter whether it's work or play. When a weekend of soccer fun (both playing and watching!) turns ugly, it's up to Dex to get to the bottom of the violence before a heated rivalry transforms into an all out war!



MARVEL
ALL NEW ULTIMATES #8
AMAZING SPIDER-MAN #6
AVENGERS #34.1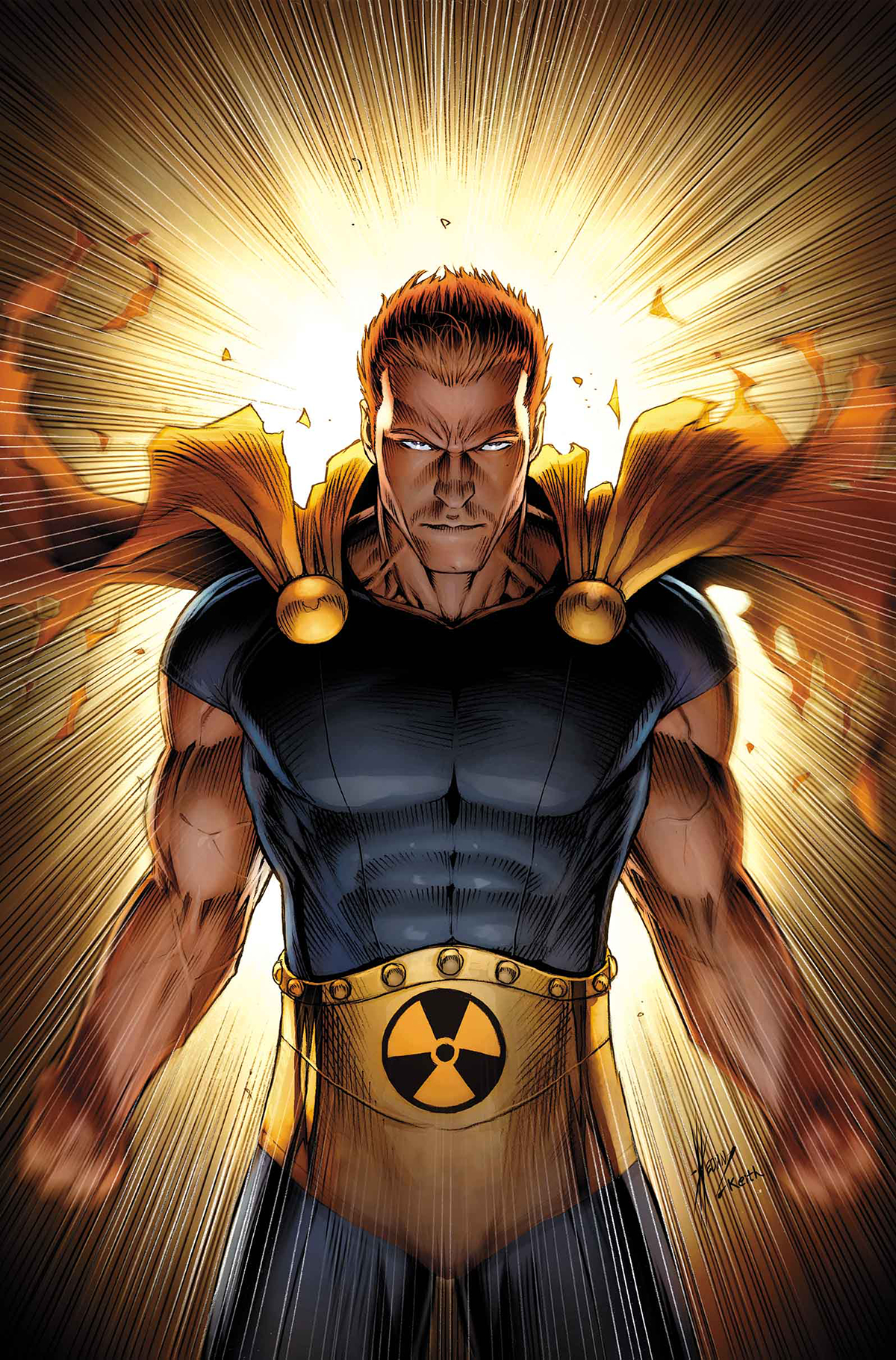 Last son of a dead utopia. Father-figure to a new species of humanity. Avenger. Hyperion is all these things... and more! Now the Man From Nowhere searches for an unhinged cop killer, a kidnapped child, and the answers to the questions that haunt him.


AVENGERS UNDERCOVER #10
CAPTAIN MARVEL #7
DEADPOOL #34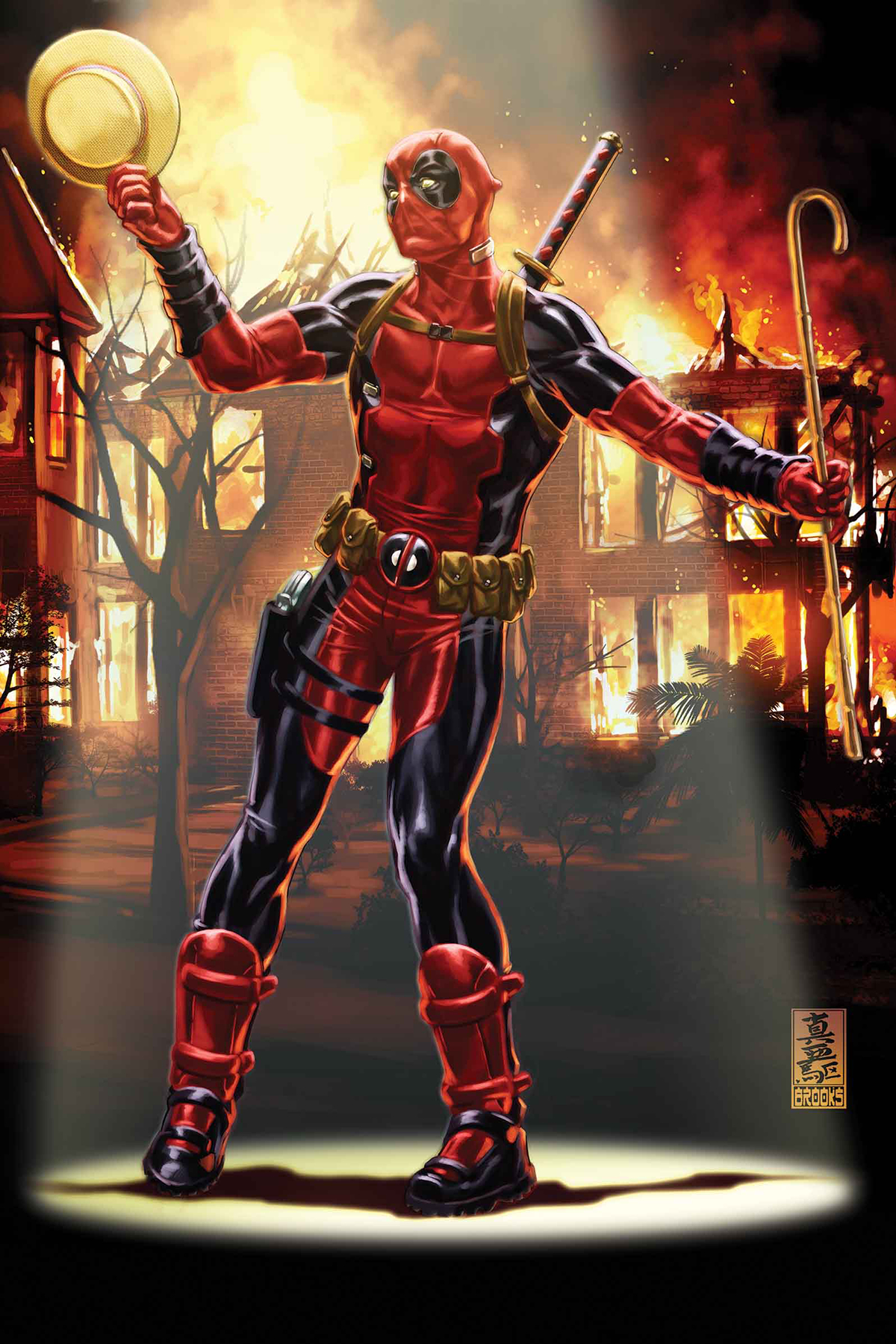 Flashback to the 90's as we learn the darkest secret of Deadpool's past!




See the events Deadpool's friends learned about it Original Sin FIRST HAND!




Guest-Starring 90's Sabretooth, 90's Alpha Flight, and 90's artwork!


DEATH OF WOLVERINE #2 (OF 4)
EDGE OF SPIDER-VERSE #1 (OF 5)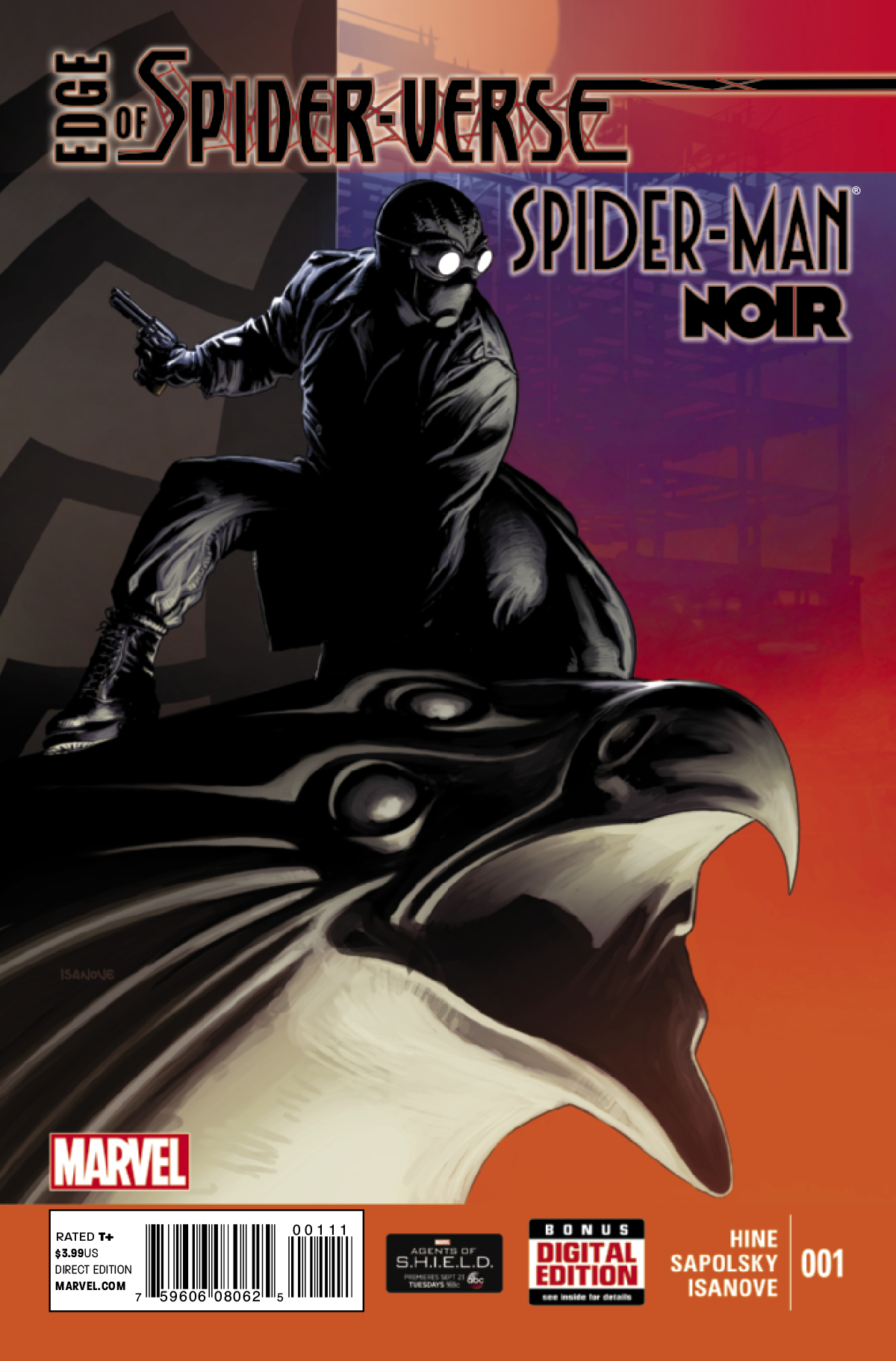 SPIDER-MAN NOIR RETURNS!




The Peter Parker of the 1930's finds himself not only up against Mysterio, but knee-deep in the Spider-Man event of 2014!


FANTASTIC FOUR #10
GEORGE ROMERO'S EMPIRE OF DEAD ACT TWO #1 (OF 5)
HAWKEYE #20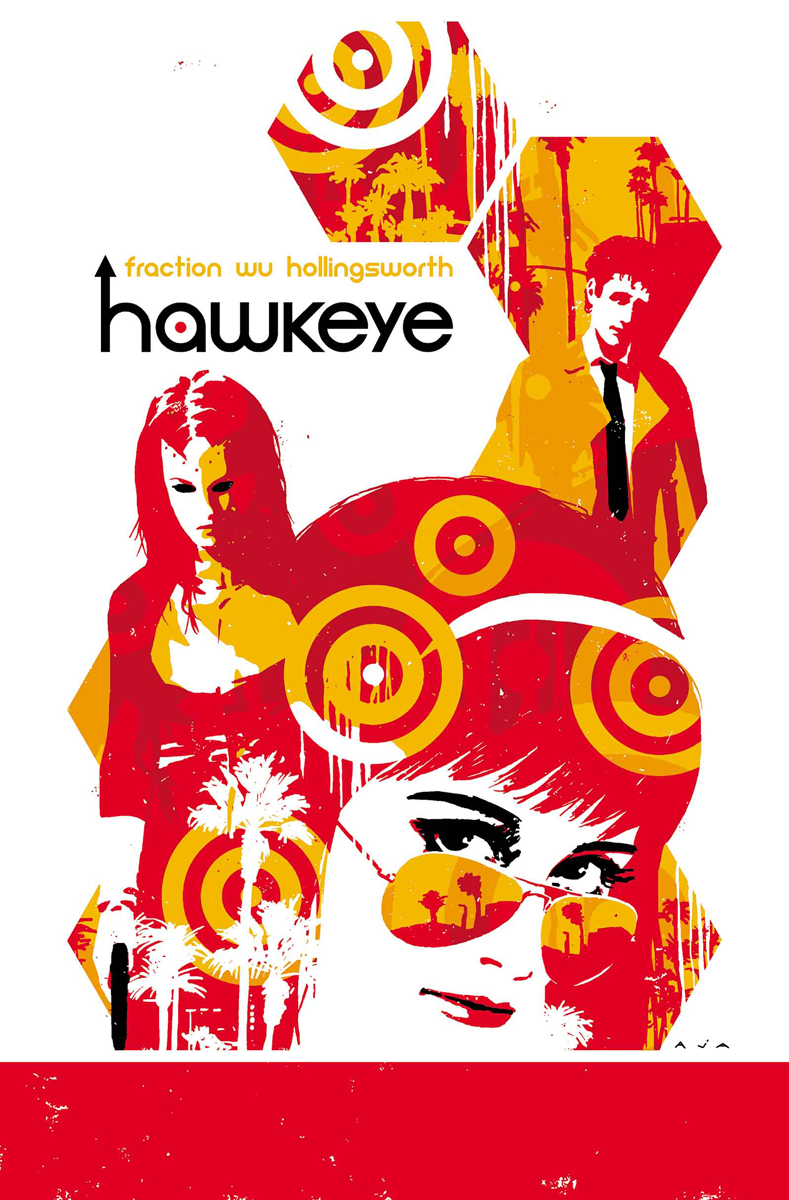 KATE-GUY! MADAME MASQUE! LOS ANGELES! EXPLOSIONS! THE END OF SUMMER VACATION! THE FINAL SHOWDOWN FOR ALL THE MARBLES! THE MARBLES ARE A METAPHOR! YOU BELONG YOU BELONG YOU BELONG YOU BELONG TO THE MERRY MARBLE MARCHING SOCIETY!




This is... THE BIG ONE. Fraction and Wu and Hollingsworth too -- OH MY!


INHUMAN #5
MAGNETO #9 MTAX
MS MARVEL #8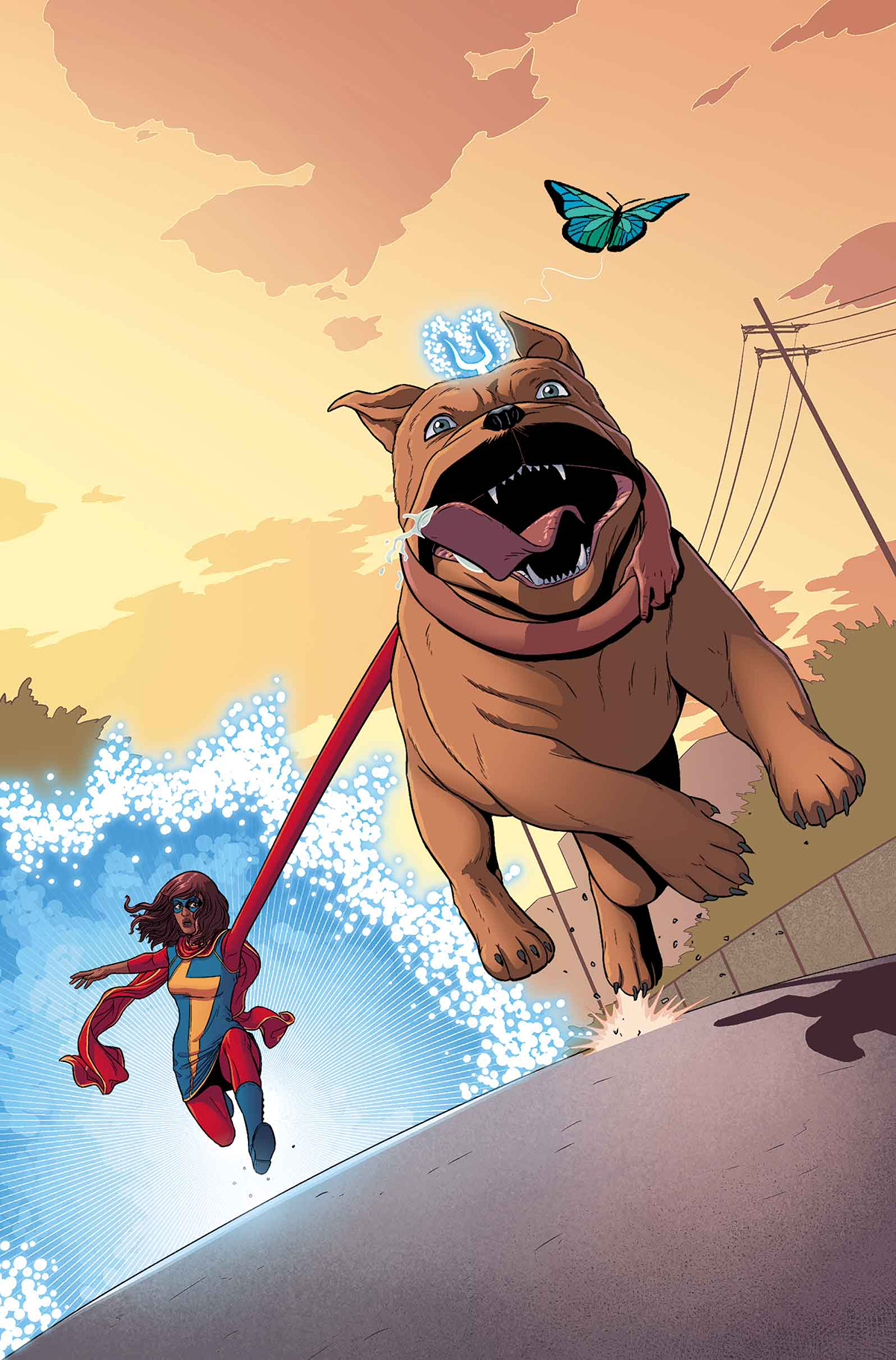 Kamala crosses paths with Inhumanity for the first time -- by meeting the royal pup, Lockjaw! Every girl wants a puppy, but this one may be too much of a handful, even for a super hero with embiggening powers. He may be the Queen's pooch, but this dog's one royal pain in the neck.


NEW WARRIORS #9
NIGHTCRAWLER #6
POWERS BUREAU #11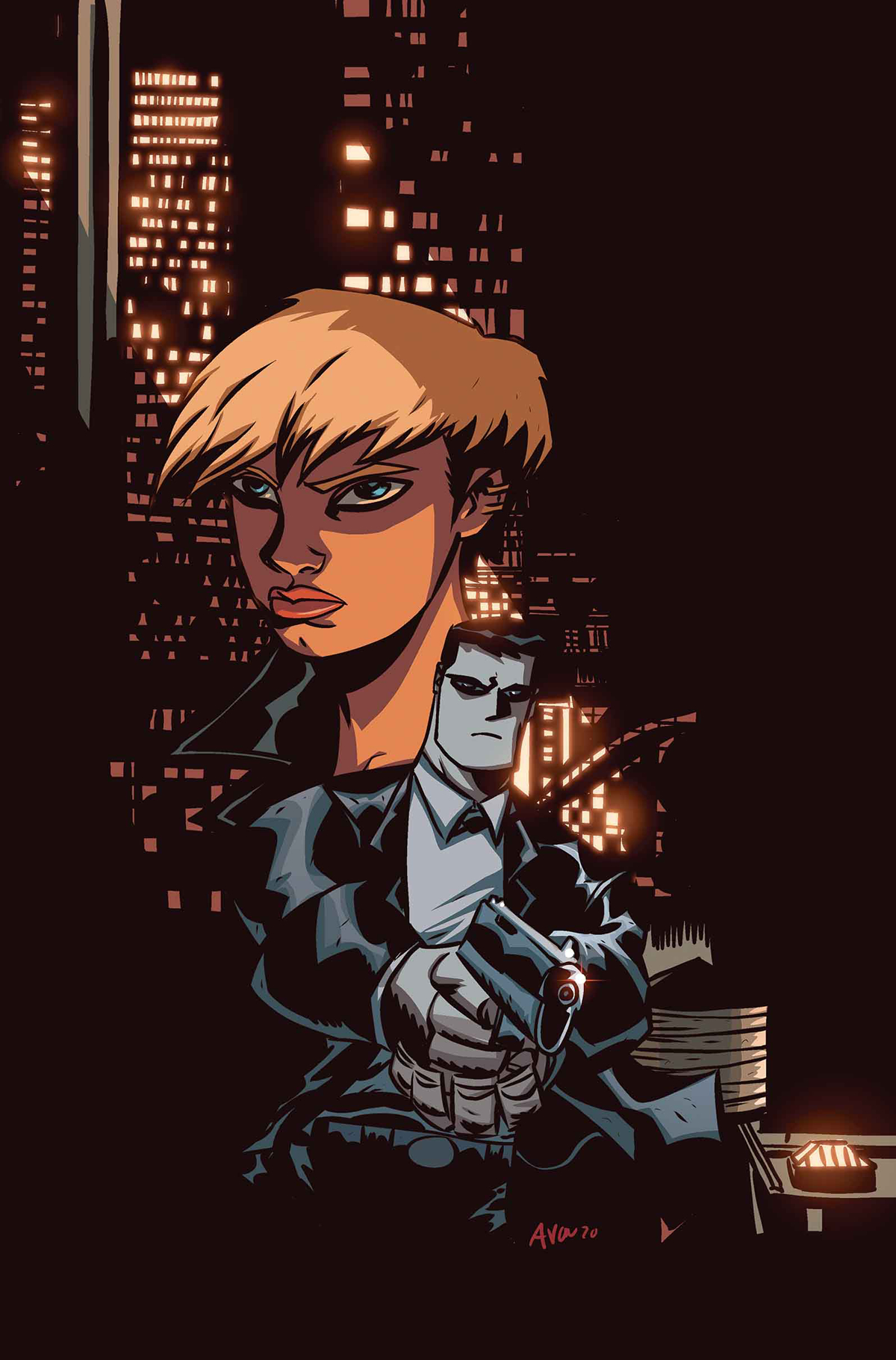 In a game-changer for the entire series, Special Agent Christian Walker must choose between his humanity or powers - with a cost! Every once in a while something happens in this book that makes you say, "How are they going to get out of that one?" This is one of those times! From the writer of your favourite Marvel comics including ALL-NEW X-MEN and GUARDIANS OF THE GALAXY comes another shocking chapter in this cops-and-capes odyssey!


UNITED STATES OF MURDER INC #5
X-FORCE #9