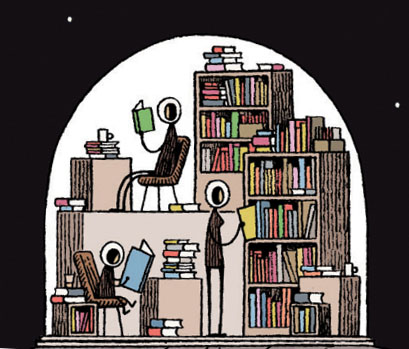 New books and graphic novels for Wednesday 3rd June.
Graphic Novels / Trades
Dark Horse Comics
COMPLETE PISTOLWHIP HC
Dark Horse Comics

(W) Jason Hall, Matt Kindt (A/CA) Matt Kindt

Matt Kindt and Jason Hall's breakout crime series returns! This deluxe hardcover edition includes both of Kindt and Hall's elaborate mystery graphic novels, in color for the first time, along with the Pistolwhip one-shot and a story from Dark Horse Maverick: Happy Endings!

EERIE ARCHIVES HC VOL 19
Dark Horse Comics
(W) Gerry Boudreau & Various (A) Auraleon & Various (CA) Richard Corben

The Rook returns for more adventures, along with scores of aliens, classic creatures, modern terrors, and tales of human folly. Creators include horror masters Bruce Jones, Richard Corben, Alex Nino, and many others! Eerie Archives explores all things strange and horrific to deliver timeless, shocking, and experimental short stories to readers old and new! Collects Eerie #90-#94!
FRANKENSTEIN MAD SCIENCE OF DICK BRIEFER TP
Dark Horse Comics
(W/A/CA) Dick Briefer

Frankenstein: The Mad Science of Dick Briefer reanimates a most unusual Frankenstein monster, one "who, like Ferdinand the Bull, would rather pluck flowers than pluck off people's heads." Briefer's Frankenstein mixes screwball comedy with canny observation of postwar America into a creation that would shock the original monster senseless! It's alive! Collects Frankenstein #1-#6 (Prize Publications, 1945-1946).

SUNDOWNERS TP VOL 01
Dark Horse Comics
(W) Tim Seeley (A) Jim Terry (CA) Chris Brunner

Faster than lightning! Stronger than steel! Crazier than an outhouse rat? Enter the Sundowners, sworn to protect humanity from interdimensional invaders! But is the threat real, or all in their heads? Collects issues #1-#6 of the ongoing series.
USAGI YOJIMBO SAGA TP VOL 03
Dark Horse Comics
(W/A/CA) Stan Sakai

In this third volume of the definitive Usagi Yojimbo compilations, Usagi faces a new foe who wears a demon mask, the Eisner-winning "Grasscutter" story line receives a sequel, pickpocket Kitsune's history is revealed, Sasuké the Demon Queller makes his debut, and Usagi faces a terrifying new foe who wears a demon mask! Collects Usagi Yojimbo Books 14-16.
DC Comics
BATMAN NOIR THE DARK KNIGHT RETURNS DLX ED HC
DC Comics
(W) Frank Miller (A) Frank Miller, Klaus Janson (CA) Frank Miller

For the first time, DC Comics collects Frank Miller's unforgettable Dark Knight epic in black and white! It is ten years after an aging Batman has retired, and Gotham City has sunk into decadence and lawlessness. Now, as his city needs him most, the Dark Knight returns in a blaze of glory. Joined by Carrie Kelly, a teenaged Robin, Batman takes to the streets to end the threat of the mutant gangs that have overrun the city. And after facing off against The Joker and Two-Face for the final time, Batman finds himself in mortal combat with his former ally, Superman, in a battle that only one will survive.


GRAYSON HC VOL 01 AGENTS OF SPYRAL
DC Comics
(W) Tim Seeley, Tom King (A) Mikel Janin & Various (CA) Andrew Robinson

A thrilling new chapter of Dick Grayson's life begins in this title collecting the start of his new hit series. It's a super-spy thriller that will shock you and prove one thing: You may think you know Nightwing - but you don't know Dick! As he digs into the mysterious organization known as SPYRAL and learns more about his new partner, Helena Bertinelli, how can Dick keep track of all the lies? Or will he fall apart once he can no longer tell fact from fiction? Plus: Dick Grayson goes toe-to-toe with the Midnighter! Collects GRAYSON #1-4, a story from SECRET ORIGINS #7 and GRAYSON: FUTRUES END #1.




GREEN ARROW TP VOL 03 THE TRIAL OF OLIVER QUEEN
DC Comics
(W) Mike Grell (A) Ed Hannigan & Various (CA) Ed Hannigan, Dick Giordano

In these stories from GREEN ARROW #13-20, Green Arrow relocates to Portland to be with Black Canary. But after helping out a local resident, he finds himself the target of an assassin who wants to bring his own brand of deadly vigilante justice to the city.


SWAMP THING TP VOL 06 THE SUREEN
DC Comics
(W) Charles Soule & Various (A) Javier Pina & Various (CA) Jesus Saiz

Enter the Sureen: an avatar of the Green worshippers who live to serve Swamp Thing. They offer to turn Alec human once more, but what will happen to his almost all-powerful body? He and his companion Capucine must travel to India to find the answers...and to get there, they'll need help from Vandal Savage! Collects SWAMP THING #28-34, plus pages from AQUAMAN #31.


IDW Comics
BRAVO FOR ADVENTURE HC
IDW Comics
(W/A/CA) Alex Toth

Alex Toth's magnum opus, collected in its entirety for the first time ever! This deluxe hardcover edition contains all three of The Genius's stories starring Jesse Bravo, knock-about pilot and reluctant swashbuckler, including the original graphic novel that's been out of print for 30 years. Also included are never-before-seen pencil roughs, preliminary drawings, and story fragments, as well as Toth's own coloring samples for an edition that never saw print, and-freed from storage after 40 years-some of the coloring for what was intended to be Bravo's original 1975 first printing in France! The ultimate Bravo for Adventure, published by special arrangement with the Toth family!




Image Comics
CRIMINAL TP VOL 05 THE SINNERS
Image Comics
(W) Ed Brubaker (A/CA) Sean Phillips

Tracy Lawless returns with a vengeance in this strikingly-designed new edition from Image Comics.
One year after the events of CRIMINAL, VOL. 2: LAWLESS, Tracy Lawless is still a man caught between a history of violence and his own conscience. And now the worst bad guy in the world is tasked with a new job: Solving a series of murders of untouchable crime lords.
CRIMINAL returns to its hard-hitting pulp roots!
FUSE TP VOL 02 GRIDLOCK
Image Comics
(W) Antony Johnston (A/CA) Justin Greenwood

22,000 MILES UP, THERE IS (STILL) NO BACKUP.

They call it "Gridlocking"-maglev-bike races across the Fuse's vast solar arrays. Fast, dangerous, and very illegal. So when the #1 gridlock racer turns up dead, Klem and Ralph begin their own race to catch a killer...in a case that will force them into the dark underbellies of drug smuggling and terrorism in zero-g!
"Comic of the year... Deserves to be on the Hugo ballot." - The Angriest
Collects THE FUSE #7-12
Marvel Comics
AVENGERS MILLENNIUM TP
Marvel Comics
(W) Mike Costa, Roy Thomas (A) Carmine Giandomenico & Various (CA) Leinil Francis Yu

At a secret Hydra installation in rural Japan, the Avengers discover a time portal that sends them on a millennia-spanning adventure! But what kind of bad guys have a time machine that they don't use to change the past? Bad guys who know that they win! Now the Avengers must leap through time to figure out what kind of horrors Hydra's cooked up for the world, but something goes horribly wrong. And suddenly the only thing standing between our immutable past and our wasted, ruined future are the Avengers - united against a doomsday weapon thousands of years in the hatching! Plus: classic tales of time travel! Captain America returns to the fateful day he lost Bucky, and the Avengers face their WWII counterparts: the Invaders! Collecting AVENGERS: MILLENNIUM #1-4, and AVENGERS (1963) #56 and #71.


HOUSE OF HEM TP
Marvel Comics
(W) Fred Hembeck, Jim Shooter (A) Various (CA) Fred Hembeck

For over thirty years, cartoonist Fred Hembeck has been poking fun at Marvel's mightiest heroes. Now, some of his greatest works are collected in a giant-sized one-shot that's bursting with belly laughs!

• Fred relentlessly roasts the Fantastic Four with the help of an all-star cast of artists!
• Fred wipes out the Marvel Universe in the tale they said couldn't be published (and almost wasn't)!
• Even Spider-Man and the Hulk are no match for Hembeck's trademark wit!
• Plus: a cornucopia of side-splitting short strips from the pages of Marvel Age - and an all-new introduction by the man himself!
• Collecting FANTASTIC FOUR ROAST, FRED HEMBECK DESTROYS THE MARVEL UNIVERSE and AMAZING SPIDER-MAN DIGITAL COMIC #16 - and material from HULK ANNUAL '99; and MARVEL AGE #50, #52, #54-55, #69, #97, #122-123 and #130-131.



MARVEL UNIVERSE ANT-MAN DIGEST TP
Marvel Comics
(W/A) Various (CA) TBD

Big things come in small packages, and that's definitely true of the astonishing Ant-Man! Meet the tiny hero with a giant heart in this collection of all-ages adventures. He can shrink and talk to ants - now find out how he uses these awesome abilities to aid mankind! Grab your magnifying glass and learn how the man in the anthill became a size-changing super hero in clashes with the menace of the microverse, Psycho-Man, and the beach that walks, Sandman! But when the Ant-Man outfit is stolen, Power Man and Iron Fist are hired to hunt it down. Will what they find be a whole new hero? Collecting MARVEL ADVENTURES SUPER HEROES (2008) #6 and #10, MARVEL UNIVERSE AVENGERS: EARTH'S MIGHTIEST HEROES (2012) #17, and material from AVENGERS: EARTH'S MIGHTIEST HEROES (2010) #4 and SUPER HEROES (2010) #19.
THANOS: THE INFINITY RELATIVITY OGN-HC
Marvel Comics
(W/A/CA) Jim Starlin

Annihilus, lord of the Negative Zone, makes a renewed assault on the positive universe, searching for a source of infinite power. To stop him, a fragile alliance of cosmic protectors forms. The Guardians of the Galaxy. Gladiator, Majestor of the Shi'ar. And Adam Warlock - whose complex cycle of death and rebirth has left him more confused than ever about his true nature. With Adam reunited with his Infinity Watch comrades Gamora, Drax and Pip the Troll - and joined by newer friends like Star-Lord, Rocket Raccoon and Groot - they hold the potential to end Annihilus' threat once and for all...if only they knew how! But the answer lies in the dark mind of another. A Titan, whom some would hold as mad. Could the fate of everything rest in the hands of...Thanos? Cosmic maestro Jim Starlin's infinite odyssey continues!


VENOM BY REMENDER:COMPLETE COLLECTION TP VOL 01
Marvel Comics
(W) Rick Remender (A) Various (CA) Joe Quesada

Flash Thompson is Spider-Man's biggest fan. That hero worship inspired him to join the Army, where he became a decorated war hero. And though he lost his legs, Flash never lost his dignity - or his desire to serve. Now, the government has offered him a chance to don the alien Venom symbiote and be a hero once again! Flash Thompson is Venom, the government's most lethal special operative. But Flash soon finds himself losing control of his own mind to the symbiote! And when his nemesis, Jack O'Lantern, blackmails Flash into serving the merciless Crime-Master, can Venom complete his mission and save his loved ones? Plus: What if the Venom symbiote bonded with...Deadpool?! Rick Remender's gripping run is collected in two volumes! Collecting VENOM (2011) #1-12 and VENOM/DEADPOOL: WHAT IF?


Other publishers
DRAWN & QUARTERLY: TWENTY-FIVE YEARS OF COMTEMPORARY CARTOONINGS, COMICS, AND GRAPHIC NOVELS HC

DRAWN & QUARTERLY
(W/A) Kate Beaton & Various (CA) Various

North America's pioneering comics publisher celebrates its quarter-century with new and rare archival comics; essays from Jonathan Lethem, Margaret Atwood, Lemony Snicket, and more! Drawn & Quarterly: Twenty-Five Years of Contemporary Cartooning, Comics, and Graphic Novels is a massive 800-page hardcover thank-you letter to the cartoonists whose steadfast belief in a Canadian micro-publisher never wavered. With hundreds of pages of new and rare comics by Drawn & Quarterly cartoonists, D+Q: 25 features new work by Kate Beaton, Chester Brown, Michael DeForge, Tom Gauld, Miriam Katin, Rutu Modan, James Sturm, Jillian Tamaki, Yoshihiro Tatsumi alongside rare and never-before-seen work from Shigeru Mizuki, Guy Delisle, Lynda Barry, Chris Ware, Julie Doucet, Anders Nilsen, Art Spiegelman, and Adrian Tomine, and a cover by Tom Gauld. Editor Tom Devlin digs into the company archives for rare photographs, correspondence, and comics; assembles biographies, personal reminiscences, and interviews with key D+Q staff; and curates essays by Margaret Atwood, Lemony Snicket, Sheila Heti, Jonathan Lethem, Deb Olin Unferth, Heather O'Neill, Chris Ware, and noted comics scholars. D+Q: 25 is the rare chance to witness a literary movement in progress; how a group of dedicated artists and their publisher changed the future of a century-old medium.
BIG TROUBLE IN LITTLE CHINA TP VOL 01
Boom Studios
(W) Eric Powell, John Carpenter (A) Brian Churilla (CA) Eric Powell

Jack Burton, a macho, truck-driving adventurer, shook the pillars of Heaven when he defeated the evil sorcerer Lo Pan. He even helped his best friend Wang save his fiancée from the sorcerer's clutches. Now Wang's wedding has been invaded by evil forces with one thing on their minds-revenge against Jack Burton! Collects issues #1-4 of the critically acclaimed series USA Today calls one of "2014's best of the best."


JUSTICE INC TP VOL 01
Tuttle Publishing
(W) Michael Uslan (A) Giovanni Timpano (CA) Alex Ross

A historic crossover seventy-five years in the making! The Shadow, Doc Savage, and The Avenger, the three iconic crime-fighters first introduced in the pulp magazines of Street & Smith Publications, come together for the first time ever to avert global catastrophe!

Out of tragedy, a hero is born... and an alliance formed! When an airliner carrying industrialist Richard Henry Benson and his family disappears, it's the first strike in a secret cabal's master plan for world conquest. As genius adventurer Doc Savage and brutal vigilante The Shadow attempt to avert disaster with their science and bullets, Benson rises from the ashes with a fearsome new identity: The Avenger. Can three men of contrasting ideology and methodology cast aside their inherent differences and band together to conquer the overwhelming threat of the Voodoo Master and his mysterious allies?
FAR OUT FAIRY TALES: NINJA-RELLA GN
Stone Arch Books
(W) Joey Comeau (A/CA) Omar Lozano

Cinderalla's stepmother and two stepsisters treat her like dirt. Each day and every day, they force her clean their clothes, cook their meals, And only give her rags to wear and crumbs to eat. But each night, in secret and in shadows, Cinderella trains to be a ninja! More than anything, Cinderella yearns to become the Prince's personal bodyguard. When the opportunity arrives in the form of an invitation to a royal costume ball, Cinderella's stepmother won't let her go! But this time around, Ninja-rella isn't going to take "no" for an answer!


FAR OUT FAIRY TALES: RED RIDING HOOD, SUPERHERO GN
Stone Arch Books
(W/A/CA) Otis Frampton

While taking a tour of Area 54 with her grandmother, the President of the United States, little Ruby Topper discovers a mysterious little alien carrying a red hood. When Ruby dons the crimson cape and cowl, it grants her amazing superpowers! But will her newfound abilities be enough to save the White House - and her grandmother - from the rampaging Big Bad Wolf-Bot?
FAR OUT FAIRY TALES: SNOW WHITE AND THE SEVEN ROBOTS GN
Stone Arch Books
(W) Louise Simonson (A/CA) Jimena Sanchez

Far, far away, on a distant planet called Techworld, a little girl named Snow White is born. Created by the planet's smartest minds to be the perfect scientist, Snow immediately shows a knack for working with electronics. The Queen, fearing for her crown, exiles Snow White so she cannot grow up and take the Queen's place as the most intelligent person on the planet. However, Snow White's willingness to help those in need - especially the downtrodden robots of Techworld - earns her many friends, and they are all quite eager to help her cause.


THE SPECTATORS GN
Tuttle Publishing
(W/A/CA) Victor Hussenot

The Spectators unfolds as a poetic and philosophical introspection on the nature of man. Reminiscent of French New Wave cinema with its clipped dialogue, gentle pacing, and departure from a classic narrative structure, Spectators is an exciting new graphic novel by a unique illustrator.