NEW Comics August 5th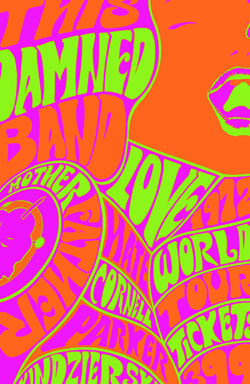 Well compared to the last couple of weeks at least...
5 week shipping months like last month are real yucky but here we are back
to a 4 week shipping cycle!
You know Image has more books out this week than either Marvel or DC-wow!
We Stand on Guard #2 and the latest Wicked and Divine lead this astounding outpouring of
palatable paper pals check out there entire shelf of treats.
Paul Cornell has a new title from Dark Horse 'This Damned Band' mixing up Satan worship and ROCK!
Marvel are still throwing us Secret War shrapnel and this weeks boffo what with Civil War#2 &
Amazing Spider-man Renew Your Vows #3
(& the still charming Ms Marvel and the not so charming Darth Vader)
DC offers up month 3 of the post New 52 launches with the sleeper hit
Midnighter heading the pack.
Light on new trades but the latest Chew is in so that's nice.
See you at 11 till 7!
Dark Horse Comics
AGE OF REPTILES ANCIENT EGYPTIANS #3 (OF 4)
ANGEL AND FAITH SEASON 10 #17
ART OF SATOSHI KON HC
BALTIMORE CULT OF THE RED KING #4 (OF 5)
BARB WIRE #2
BOWERY BOYS OUR FATHERS HC
CONAN TP VOL 17 SHADOWS OVER KUSH
CREEPY COMICS #21
ELTINGVILLE CLUB #2 (OF 2)
NEVERBOY #6 (OF 6)
THIS DAMNED BAND #1 (OF 6)
VEDA ASSEMBLY REQUIRED TP
WITCHER FOX CHILDREN #5 (OF 5)
THIS DAMNED BAND #1 (OF 6)
Darkhorse Comics
(W) Paul Cornell (A/CA) Tony Parker

1972: the world's most famous rock band thought they were "worshiping Satan," only to find they were actually . . . worshiping Satan.

From Paul Cornell (Wolverine, Action Comics) and Tony Parker (Mass Effect: Foundation) comes a darkly hilarious adventure of black magic and classic rock!
A hilarious documentary-style thrill ride of black magic and rock music!
DC Comics - New DC U
AMERICAN VAMPIRE SECOND CYCLE #9 (RES)
BAT MITE #3 (OF 6)
BATMAN BEYOND #3
DETECTIVE COMICS #43
FBP FEDERAL BUREAU OF PHYSICS #23
FLASH SEASON ZERO #11
GREEN LANTERN #43
INFINITE CRISIS FIGHT FOR THE MULTIVERSE TP
INJUSTICE GODS AMONG US YEAR FOUR #7
JLA GODS AND MONSTERS WONDER WOMAN #1
LOBO #9
LOONEY TUNES #226
MAD MAX FURY ROAD MAX #2
MIDNIGHTER #3
OMEGA MEN #3
SUPERMAN HC VOL 06 THE MEN OF TOMORROW
SUPERMAN TP VOL 05 UNDER FIRE
TEEN TITANS TP VOL 01 BLINDED BY THE LIGHT
JLA GODS AND MONSTERS WONDER WOMAN #1
DC Comics
(W) J. M. DeMatteis, Bruce Timm (A) Rick Leonardi, Dan Green (CA) Jae Lee

Prequel to the DC Universe movie Justice League: Gods & Monsters!

Earth in the 1960s-where a woman-warrior from a faraway world finds herself among a group of young idealists, seeking peace and love in a time of turbulence and upheaval. But Bekka of the New Gods finds her Aquarian dream abruptly shattered when she encounters the monstrous genius of Doctor Psycho and the Shock Exchange!
IDW Comics
AMERICAN BARBARIAN COMP SERIES HC
DRONES #5 (OF 5)
FRANK MILLERS DAREDEVIL ARTIFACT ED HC
INSUFFERABLE #4
MY LITTLE PONY FRIENDS FOREVER #19
MY LITTLE PONY FRIENDS FOREVER TP VOL 04
STAR TREK ONGOING #48
TMNT COLOR CLASSICS SERIES 3 #8
X-9 SECRET AGENT CORRIGAN HC VOL 06
ZOMBIES VS ROBOTS #8
Image Comics
8HOUSE ARCLIGHT #2
AIRBOY #3 (OF 4)
ARTEMIS IX ONE SHOT
CHEW TP VOL 10 BLOOD PUDDING
DARK CORRIDOR #1
DEADLY CLASS #15
DREAM POLICE #7
FADE OUT #8
FUSE #13
HUMANS #7
JUPITERS CIRCLE #5
KAPTARA #4
MINIMUM WAGE SO MANY BAD DECISIONS #4 (OF 6)
MORNING GLORIES #47
NAILBITER #15
OUTCAST BY KIRKMAN & AZACETA #11
SAVAGE DRAGON #205
SEX #23
SKULLKICKERS #100
WE STAND ON GUARD #2
WICKED & DIVINE #13
ARTEMIS IX ONE SHOT
Image Comics
(W) Dan Wickline (A/CA) Johnny Desjardins

Still reeling from Hades IX's surprise explosion in his city of New Cypress, Artemis IX tries to put things back to normal, only to discover that one of his own cyborgs is out to kill him. It could be only one of them or all of them, leaving him no one to trust. Just because you're paranoid and the equivalent of a God doesn't mean they're not after you.


DARK CORRIDOR #1
Image Comics
(W/A/CA) Rich Tommaso

From the author of CLOVER HONEY and 8 ½ GHOSTS, RICH TOMMASO, comes an all-new ONGOING SERIES set in the fictional coastal city of RED CIRCLE-a city totally controlled by mobsters-who, after decades of wielding power, are silently being picked off one-by-one by unidentified female assassins. Like a GOODFELLAS script re imagined by Quentin Tarantino, this sprawling crime-adventure will keep you guessing and tuning in for more month after month!
Marvel Comics
AGE OF APOCALYPSE #2 SWA
AMAZING SPIDER-MAN RENEW YOUR VOWS #3 SWA
ANGELA ASGARDS ASSASSIN TP VOL 01 PRICELESS
BIG THUNDER MOUNTAIN RAILROAD #5 (OF 5)
BUCKY BARNES WINTER SOLDIER #10
CIVIL WAR #2 SWA
DARTH VADER #8
DEADPOOL PAWS PROSE NOVEL HC
FUTURE IMPERFECT #4 SWA
GIANT SIZE LITTLE MARVEL AVX #3 SWA
GROOT #3
GUARDIANS OF KNOWHERE #2 SWA
GUARDIANS TEAM-UP #9
INFINITY GAUNTLET #3 SWA
MARVEL UNIVERSE AVENGERS ASSEMBLE SEASON TWO #10
MS MARVEL #17 SWA
POWER MAN AND IRON FIST EPIC COLLECTION TP HEROES FOR HIRE
RED SKULL #2 (OF 3) SWA
SIEGE #2 SWA
SPIDER-ISLAND #2 (OF 5) SWA
ULTIMATE END #4 (OF 5) SWA
ULTIMATE MARVEL OMNIBUS HC VOL 01
VENOM BY REMENDER COMPLETE COLLECTION TP VOL 02
Other Publishers
ARCHIE COMICS ANNUAL DIGEST #263
BABA YAGAS ASSISTANT GN
BIG TROUBLE IN LITTLE CHINA #14 (BOOM)
BLOODSHOT REBORN #5
BOB'S BURGERS #2 (DYNAMITE)
BRIGHT-EYED AT MIDNIGHT HC
BROKEN WORLD #3 (OF 4) (BOOM)
BUNKER #13
CLUSTER #6 (BOOM)
DOCTOR WHO THE ELEVENTH DOCTOR #15
FOX #5
GIRL GENIUS SECOND JOURNEY OF AGATHA HETERODYNE VOL1 BEAST OF THE RAILS SC
GOD IS DEAD #40
GODKILLER WALK AMONG US #7
GOLD DIGGER #224
HEXED #12 (BOOM)
HIT 1955 HC (BOOM)
IMPERIUM #7
JAMES PATTERSON ZOO TP
JIRNI VOLUME 2 #1
JOHN FLOOD #1 (BOOM)
KING MANDRAKE THE MAGICIAN #3 (OF 4) (DYNAMITE)
LADY MECHANIKA TABLET OF DESTINIES #4 (OF 6)
LANTERN CITY
#1 (OF 12) (BOOM)
LION OF RORA GN
LOOKING FOR GROUP #5 (DYNAMITE)
MICHAEL MIDAS CHAMPION VOLUME 1 SC
NEW VAMPIRELLA #13 (DYNAMITE)
PROJECT SUPERPOWERS BLACKCROSS #5 (OF 6) (DYNAMITE)
RAVEN'S CHILD GN
RED SONJA CONAN #1 (OF 4) (DYNAMITE)
REGULAR SHOW #26 (BOOM)
REGULAR SHOW VOLUME 2 NOIR MEANS NOIR BUDDY GN (BOOM)
SEVEN DEADLY SINS VOLUME 9 GN
SHADOW VOLUME 2 #1 (DYNAMITE)
SHAHRAZAD #5
SPIRE #2 (OF 8) (BOOM)
STEVE DITKO ARCHIVES VOLUME 5 DRIPPING WITH FEAR HC
SWORDS OF SORROW THORIS ADLER #3 (OF 3) (DYNAMITE)
UFOLOGY #4 (OF 6) (BOOM)
WAR STORIES #11
WILL EISNER'S THE SPIRIT #2 (DYNAMITE)
WOODS #15 (BOOM)
ZOMBIE TRAMP VS VAMPBLADE #2
JOHN FLOOD

#1
Boom Studios Comics
(W) Collin Kelly (A) Marcus To (CA) bob

John Flood is a man who has spent the last decade awake and living in a world where he can't tell reality from dream-like imagery produced by his brain.

Flood and his stories exist in a constant dream state, but he's grounded by his partner in crimefighting Alexander Berry. The two form a working relationship where Flood floats in the ether while Berry keeps him tethered to the ground. This comes in handy when as they investigate a case that might involve a serial killer whose body count numbers in the thousands.





JIRNI VOLUME 2

#1
Dynamite Comics
(W) J.T. Krul (A/CA) V Kenneth Marion

Her perilous quest resumes!

Ara has returned-and has left more than her homeland behind, as her journey brings her to sea along with Boro and his band of pirates. However, what new wonders-and dangers-await Ara on their next stop? And will she be able to survive the experience? The world of Jirni explodes into uncharted territory as Ara's epic story continues!

Creator J.T. Krul, artist V Ken Marion, and colorist Juan Fernandez are proud to present the follow-up volume to Aspen's smash hit series - JIRNI!



RED SONJA CONAN

#1 (OF 4)
Dynamite Comics
(W) Victor Gischler (A) Roberto Castro (CA) Alex Ross

Red Sonja and Conan are reunited as captains of mercenary companies who team to fight the forces of an evil sorcerer. Little do they realize that a shadow of the past has returned, something of dire peril from their previous adventures together. It's the Cimmerian and Sonja reunited for more bloody swordplay!

SHADOW VOLUME 2

#1
Dynamite Comics
(W) Cullen Bunn (A) Giovanni Timpano (CA) Jackson Guice

A ruthless cabal of magicians is searching for the secret to the Last Illusion, and they'll stop at nothing to achieve their goals. But the person who knew the most about the mysterious rite is dead, and he shared his secret with one man -- the Shadow! Now, the Shadow faces some of his strangest foes as he engages in a deadly game where he might be the hunter... or the hunted.