NEW COMICS & G/N'S September 9th 2015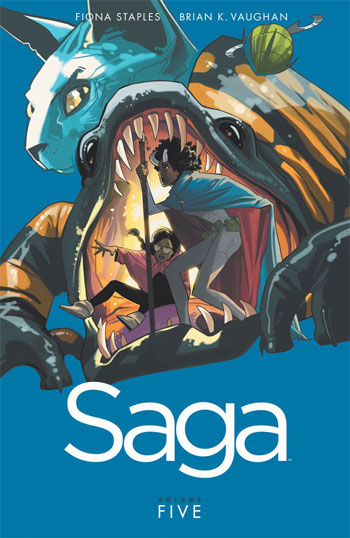 Dark Horse Comic
ABE SAPIEN #26
BTVS SEASON 10 TP VOL 03 LOVE DARES YOU
CREEPY ARCHIVES HC VOL 22
EC ARCHIVES TWO FISTED TALES HC
HALO ESCALATION TP VOL 03
HARROW COUNTY #5
KING TIGER #2
MIDNIGHT SOCIETY THE BLACK LAKE #3 (OF 4)
MIRRORS EDGE EXORDIUM
#1
NEW LONE WOLF AND CUB TP VOL 06
PIXU MARK OF EVIL TP
REBELS #6
MIRRORS EDGE EXORDIUM

#1
Dark Horse Comics

(W) Christofer Emgard (A) Mattias Haggstrom (CA) Robert Sammelin

Leading up to the events of the highly anticipated new Mirror's Edge game comes an exhilarating comic prequel that delves into the story of Faith, one of the most celebrated heroines in video games! Dare to enter the fast-paced, high-stakes world of life on the mirror's edge!
DC Comics
- New DC U
ACTION COMICS #44
ALL STAR SECTION 8 #4 (OF 6)
ARROW SEASON 2.5 #12
BATMAN #44
BATMAN BEYOND 2.0 TP VOL 03 MARK OF THE PHANTASM
BATMAN SUPERMAN #24
CATWOMAN #44
EARTH 2 SOCIETY #4
FABLES THE WOLF AMONG US #9
GOTHAM ACADEMY #10
GREEN LANTERN NEW GODS GODHEAD HC
HARLEY QUINN ROAD TRIP SPECIAL #1 FROM 08/26/15
JUSTICE LEAGUE UNITED #13
NEW SUICIDE SQUAD #12
RED HOOD ARSENAL #4
SCOOBY DOO WHERE ARE YOU #61
STARFIRE #4
SUICIDERS #6
HARLEY QUINN ROAD TRIP SPECIAL

#1

DC Comics

(W) Amanda Conner (A) Bret Blevins (CA) Amanda Conner



It's the great American summer tradition, but you've never seen a road trip quite like this before! Harley, Ivy, and Catwoman are burning rubber across the U.S. of A! We recommend you all stay off the roads for the month of August, just to be safe.
IDW Comics
(release dates subject to change - some titles with original listed release dates)
ATOMIC ROBO & THE RING OF FIRE
#1 (OF 5)
ATOMIC ROBO GN EVERYTHING EXPLODES COLLECTION
BOY-1 #2 (OF 4) (late)
D4VE TP VOL 01
HAUNTED HORROR #18 (late)
JUDGE DREDD CLASSICS DARK JUDGES HC moved from 08/05/15
LONG DISTANCE #4 (OF 4) - moved from 09/30/15
MY LITTLE PONY FRIENDS FOREVER #20 (late)
MY LITTLE PONY OMNIBUS TP VOL 02
SHERLOCK HOLMES 7 PER-CENT SOLUTION #2 (OF 5)
STAR TREK GREEN LANTERN #3 (OF 6
STAR TREK ONGOING TP VOL 10 (late)
STAR TREK ONGOING #49
STAR TREK NEW VISIONS SURVIVAL EQUATION
TET
#1 (OF 4)
TRANSFORMERS SPOTLIGHT OMNIBUS TP VOL02
ATOMIC ROBO & THE RING OF FIRE

#1 (OF 5)
IWD Comics
(W) Brian Clevinger (A) Scott Wegener

Atomic Robo disappeared two years ago when Tesladyne was invaded by Majestic 12 and transformed into ULTRA, a task force leveraging the U.S. surveillance and military industries against scientific pursuits deemed to be hazardous. Now, the few remaining Action Scientists finally have a plan to find Robo, but they've got to dive deep into ULTRA territory to do it! (And meanwhile, giant monsters from the sea might destroy all of civilization.)

TET

#1 (OF 4)
IWD Comics
(W) Paul Allor (A) Paul Tucker

Eugene Smith is desperate to leave Vietnam behind, and begin a new life with the woman he loves. But when a fellow Marine is brutally murdered, Eugene's plans are thrown away, forever. All's fair in love and war, right? Writer Paul Allor and artist Paul Tucker present an extraordinary, heartfelt story of hard-boiled crime and star-crossed romance, set at the height of the Vietnam War and the decades that followed

Image Comics
(release dates subject to change - list will change)
ASTRONAUTS IN TROUBLE #4
(not confirmed)
BITCH PLANET #5 (late from 04/29/15)
BLOODSTRIKE #2 (late from 08/12/15)
CHRONONAUTS TP VOL 01 (late from 07/08/15)
DEADLY CLASS #16 (late from 08/19/15)
DESCENDER TP VOL 01 TIN STARS
FASTER THAN LIGHT
#1
FUSE #14
HEAD LOPPER
#1
INJECTION #5
LEGACY OF LUTHER STRODE #3 (late from 06/24/15)
MICE TEMPLAR V NIGHTS END #5 (OF 5)
(not confirmed)
OUTCAST BY KIRKMAN & AZACETA #12 (late from 08/26/15)
PHONOGRAM THE IMMATERIAL GIRL #2 (OF 6)
SAVIOR #6
STARVE #4
VIRGIL TP
WALKING DEAD #146
WALKING DEAD AMC 2016 BOXED DAILY TRIVIA CALENDAR
WICKED & DIVINE #14
FASTER THAN LIGHT

#1
Image Comics
(W/A) Brian Haberlin (CA) Geirrod Vandyke

In the very near future we discover the secret of faster-than-light travel. Suddenly the universe is wide open to us, but are we ready for it? With all the idealism of the original Star Trek and the grit and immediacy of Gravity, the story of humanity's first thrilling and terrifying adventures to the stars takes flight!

HEAD LOPPER

#1
Image Comics
(W/A) Andrew MacLean

Action. Adventure. Fantasy. Decapitation! ApocalyptiGirl creator ANDREW MACLEAN brings this critically acclaimed indie hit to Image Comics! The dark humored quarterly adventure begins with a double-sized first issue, with eighty pages of story and a premium pin-up gallery.

Marvel Comics
1602 WITCH HUNTER ANGELA #3 SWA
A-FORCE #4 SWA
AMAZING SPIDER-MAN RENEW YOUR VOWS #5
AVENGERS TIME RUNS OUT TP VOL 01
CIVIL WAR #4 SWA
DARK TOWER DRAWING OF THREE HOUSE OF CARDS TP
DARTH VADER #9
GIANT SIZE LITTLE MARVEL AVX #4 SWA
JOURNEY TO STAR WARS THE FORCE AWAKENS SHATTERED EMPIRE
#1 (OF 4)
KORVAC SAGA #4 SWA
LUKE CAGE TP VOL 01 SECOND CHANCES
MARVEL UNIVERSE AVENGERS ASSEMBLE SEASON TWO #11
MRS DEADPOOL AND HOWLING COMMANDOS #4
MS MARVEL #18 SWA
PLANET HULK #5 SWA
QUAKE S.H.I.E.L.D. 50TH ANNIVERSARY
#1RED SKULL #3 (OF 3) SWA
SECRET WARS 2099 #5 (OF 5) SWA
SIEGE #3 SWA
SUPERIOR IRON MAN PREM HC VOL 02 STARK CONTRAST
TRUE BELIEVERS BLACK WIDOW #1
TRUE BELIEVERS MS MARVEL #1
JOURNEY TO STAR WARS THE FORCE AWAKENS SHATTERED EMPIRE

#1 (OF 4)
Marvel Comics
(W) Greg Rucka (A) Marco Checchetto (CA) Phil Noto

For the first time in the new Star Wars canon, journey with us into the time after the end of Return of the Jedi! Writer Greg Rucka (PUNISHER, WOLVERINE, Gotham Central) and artist Marco Checchetto (AVENGERS WORLD, PUNISHER) take us past the destruction of the second Death Star into the chaos of a Shattered Empire.

QUAKE S.H.I.E.L.D 50TH ANNIVERSARY

#1
Marvel Comics
(W) tba

Family reunion! Learn why Quake makes the perfect agent for S.H.I.E.L.D?. When a group of Inhumans get involved, Quake finds out exactly how far she'll go to finish a mission. One-Shot

Other Publishers
(release dates subject to change)
AMERICATOWN #2 (BOOM)
ARCHIE GIANT COMICS SPOTLIGHT TP
ARCHON #2 (OF 5)
BETTY & VERONICA FRIENDS JUMBO COMICS DOUBLE DIGEST #245
BLOODSHOT REBORN VOLUME 1 COLORADO TP (VALIANT)
BRAVEST WARRIORS #36 (BOOM)
BUNKER #14
CLARENCE #4 (BOOM)
CROSSED BADLANDS #85 (AVATAR)
CROSSED PLUS 100 #8 (AVATAR)
CROSSED PLUS 100 VOLUME 1 TP
(AVATAR)
DEATH SENTENCE LONDON #4
D-FRAG VOLUME 6 GN
DICTATORIAL GRIMOIRE THE COMPLETE COLLECTION TP
DOCTOR WHO MODEL-BUILDING BOOK SC
DOCTOR WHO THE TWELFTH DOCTOR #11
ETERNAL SOULFIRE #3
F1RST HERO FIGHT FOR YOUR LIFE #2 (OF 4)
GOD IS DEAD #42 (AVATAR)
HOME #3 (OF 4)
JUXTAPOZ #177
KING MANDRAKE THE MAGICIAN #4 (OF 4) 04/29/15 (DYNAMITE)
LANTERN CITY #5 (OF 12) (BOOM)
LETTER 44 #20
LOVE STAGE VOLUME 3 GN
MERCURY HEAT #3 (AVATAR)
NINJAK #7 (VALIANT)
NON NON BIYORI VOLUME 2 GN
RED SONJA CONAN #2 (OF 4) (DYNAMITE)
ROBOCOP DEAD OR ALIVE VOLUME 1 TP (BOOM) 07/15/15
SLEEPY HOLLOW PROVIDENCE #2 (OF 4) (BOOM)
SONIC THE HEDGEHOG #276
STAR WARS FORCE AWAKENS AFTERMATH HC NOVEL
SWORDS OF SORROW
RED SONJA JUNGLE GIRL #3 (OF 3) (DYNAMITE)
TYSON HESSE'S DIESEL
#1 (OF 4) (BOOM) 09/16/15 UNITY #22 (VALIANT)
VAMPIRELLA ARMY OF DARKNESS #3 (OF 4) (DYNAMITE)
TYSON HESSE'S DIESEL

#1 (OF 4)
Boom Comics
(W) Matt Kindt (A) Trevor Hairsine (CA) Kano

Diandra Diesel isn't very good at anything. The daughter of the late Tungston Diesel, she has yet to live up to her father's great reputation. Her childhood rival has inherited control of her family's airship and left Diandra the only job she's qualified for: picking up the trash. But all that changes when a mysterious flying engine crashes into Diesel's life and takes her on a journey through the skies.