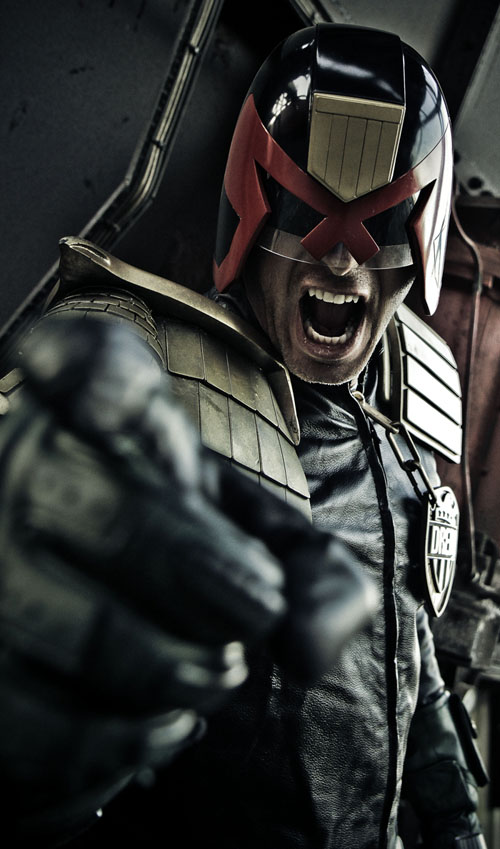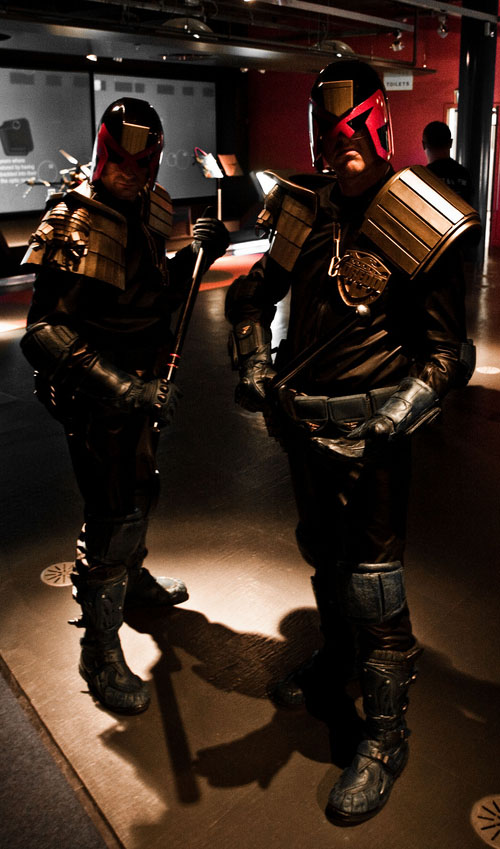 How awesome is this? Greg Staples as Judge Dredd? He makes for a perfect young Joe dredd. These costume tests were made for a Judge Dredd Based fan film "Judge Minty" currently in production. Amazing costume props. I would wear that to work everyday.
Also check out the 'Minty' sketch by Mick McMahon back in
February
It was 2000AD that originally got me into comics but it was Judge Dredd that made me a fan. I can't help but be excited to see this getting made. I think they have picked the perfect story to work on. 'Judge Minty' from 2000Ad 147 by John Wagner and Mick McMahon (Complete case files vol.3). Read more about it and follow the updates on the
Judge Minty Blogspot
and The official web page
Judgeminty.com
Judge J.