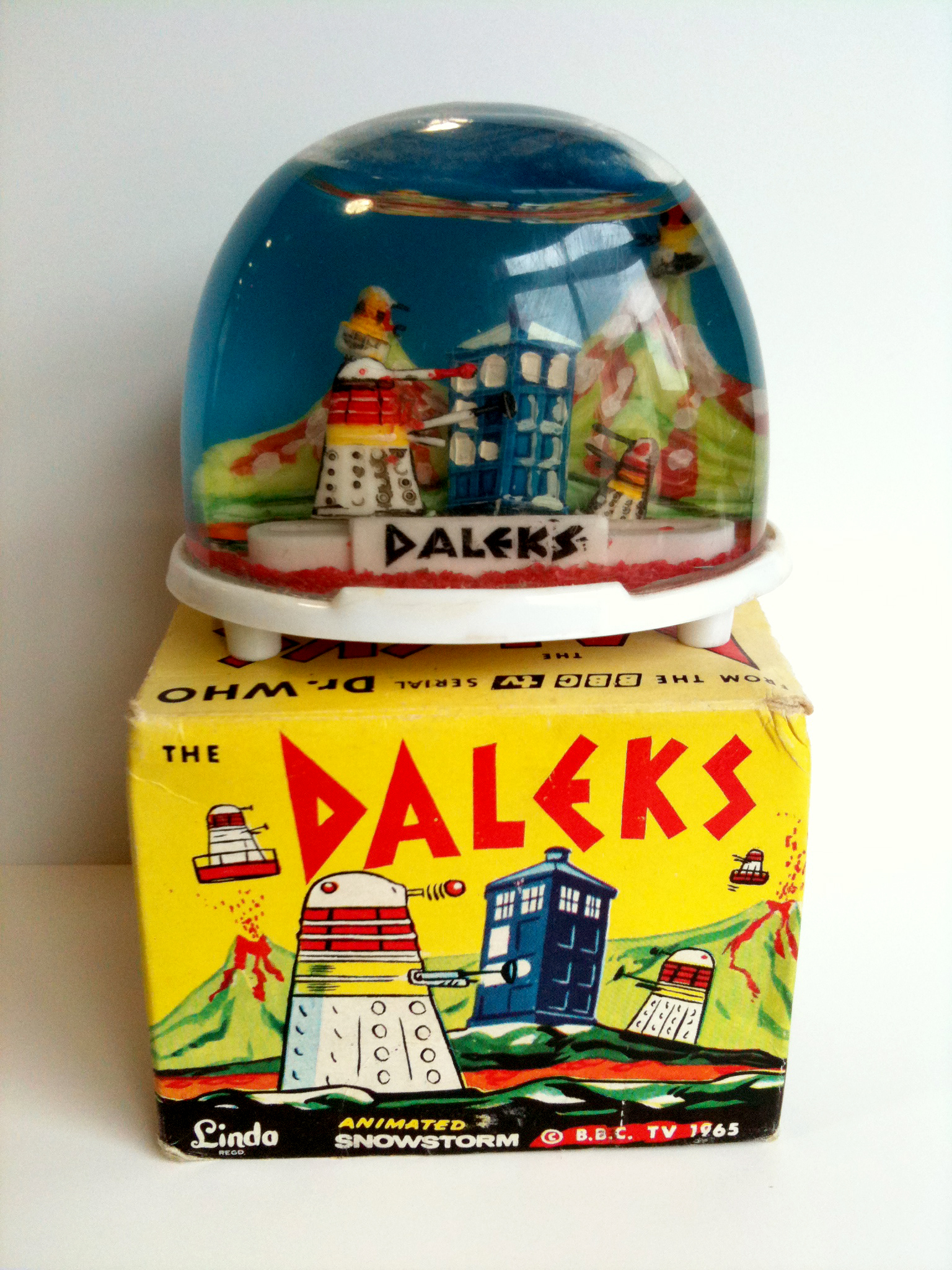 The Daleks animated snowstorm
1965.
Not really anything to do with comics but I know a few of our regulars are fans of Doctor Who. And I love old memorabilia.
This 1965 snowglobe is pretty scarce and few collectors were not sure it even existed. But there it is. In all it's gaudy glory.
Bryan, one of our lovely regulars, mentioned he had one and I just had to see it for myself. It's in great condition. The Dalek at the front glides from side to side and the two little ones at the back still wobble about after all this time. I never would have picked up one of these but any toy surviving 45 years in this condition, it deserves another look. From our jolly old BBC TV a good old British artifact.