There's no relaxing holiday for graphic novels this week, only action and excitement! TEEN TITANS gets their DEATH OF THE FAMILY release, just in time to add to your Christmas collection, and the popular new Deadpool series adds volume three to its hit count. For something outside the usual superhero fare, we have a beautiful interpretation of the ARABIAN NIGHTS by European artist Sergio Toppi (very Dave McKean!), volume one of Brian Michael Bendis' cult favourite 'cops and capes' comic POWERS BUREAU, and the loyal X-phile on your gift list there's the first collection of THE X-FILES Season 10.
ART OF DEJAH THORIS & THE WORLDS OF MARS HC
ASTONISHING X-MEN TP VOL 12 UNMASKED Warbird is on the run, labeled an enemy of Earth as well as the Shi'ar. Now the X-Men must decide whether to help her or bring her in. But what's the secret of that alien artifact she's uncovered? Then, in the aftermath of X-Termination, Iceman begins to deal with the aftershocks of his multi-dimensional ordeal. A catastrophic storm has buried much of the northern hemisphere under the deadly weight of snow, creating a kingdom where only one man rules: Bobby Drake. But Bobby's mind has become fragmented and lost. Who will stop his reign of terror? Plus: Wolverine and Gambit hit the road in a stolen Lamborghini... with an alien stuffed in the teeny tiny trunk! Collecting ASTONISHING X-MEN #57-59 and ASTONISHING X-MEN #62-68.
BIRDS OF PREY TP VOL 03 CLASH OF DAGGERS (N52)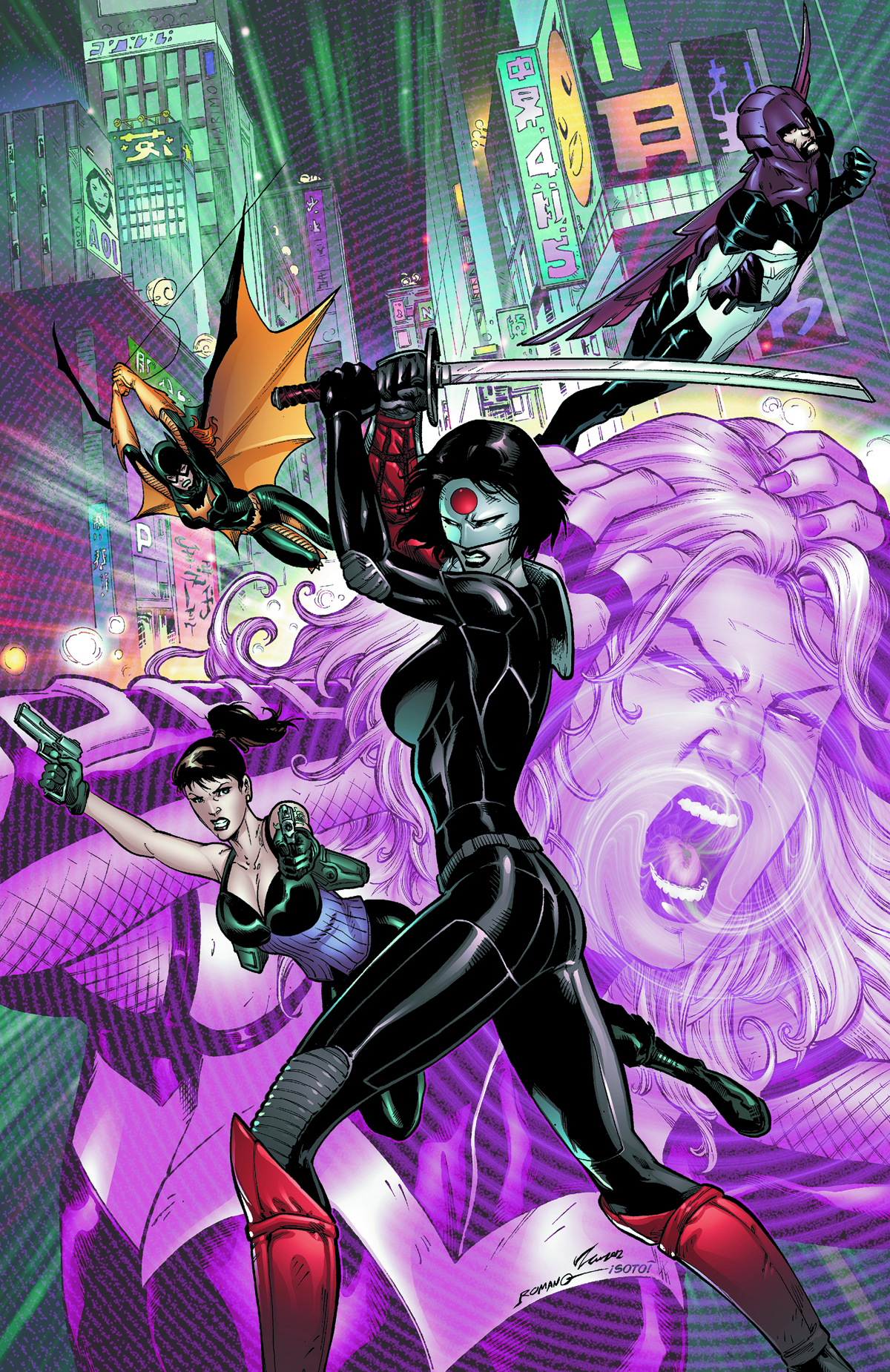 The Birds of Prey lose one member but gain another in these tales from issue #13-17 and BATGIRL ANNUAL #1, all while the team itself is pulled apart by personal demons and a traitor in their midst.
DEADPOOL CLASSIC TP VOL 09
DEADPOOL TP VOL 03 GOOD BAD AND UGLY It begins with a lost Deadpool adventure from the groovy seventies as DP hits the streets with Power Man and Iron Fist! But when the threat the Trio-For-Hire faced resurfaces in the modern day, Deadpool must track down his old pals for a rematch! Then, when Deadpool's past in the Weapon X Program returns to haunt him, he recruits fellow Weapon Plus alums - and reluctant allies - Wolverine and Captain America! In the heart of the enemy's clutches, the three get sucked deeper into the mysteries they uncover - but when the heroes learn that Deadpool's past has been weaponized, can they unite to take this new threat down in time? Collecting DEADPOOL (2012) #13-19.
EVIL ERNIE TP VOL 01 ORIGIN OF EVIL Ernest Fairchild was a kind, gentle soul... until one day something snapped, leading him to launch the most notorious killing spree in American history! What led an ordinary boy to become a leather-clad angel of death? How does he wield such blasphemous power? And what is the sinister secret behind the foul-mouthed smiley-face button that incites him to kill? The founding fiend of Chaos Comics is back, reinvented for a new generation! Collects Dynamite Entertainment's complete six-issue comic book storyline!
FABLES TP VOL 19 SNOW WHITE In these stories from FABLES #124-129, Castle Dark is back in the hands of the Fables as Bigby sets off from Fabletown in Brian Rose's blood-fueled sports car to track down two abducted cubs. Unfortunately for Snow White, besides suffering the trauma of her missing cubs, a long-forgotten secret threatens to sabotage her marriage to Bigby.
This volume also collects the backup stories starring Bufkin and Lily from issues #122-134 and the full-length tale from #124.
FURY OF FIRESTORM TP VOL 03 TAKEOVER (N52)
GARTH ENNIS BATTLEFIELDS TP VOL 08
GREAT PACIFIC TP VOL 02 NATION BUILDING Over a year has passed since industrialist adventurer Chas Worthington founded the New Texas Settlement upon a floating continent of trash. But while growth has been strong, true sovereignty and statehood will come at a cost even he cannot afford. The frontier tale of sci-fi, scoundrels, mayhem, and monsters continues! Collects GREAT PACIFIC #7-12
LOCKE & KEY ALPHA #2 (OF 2) BOX SET
MASSIVE TP VOL 02 SUBCONTINENTAL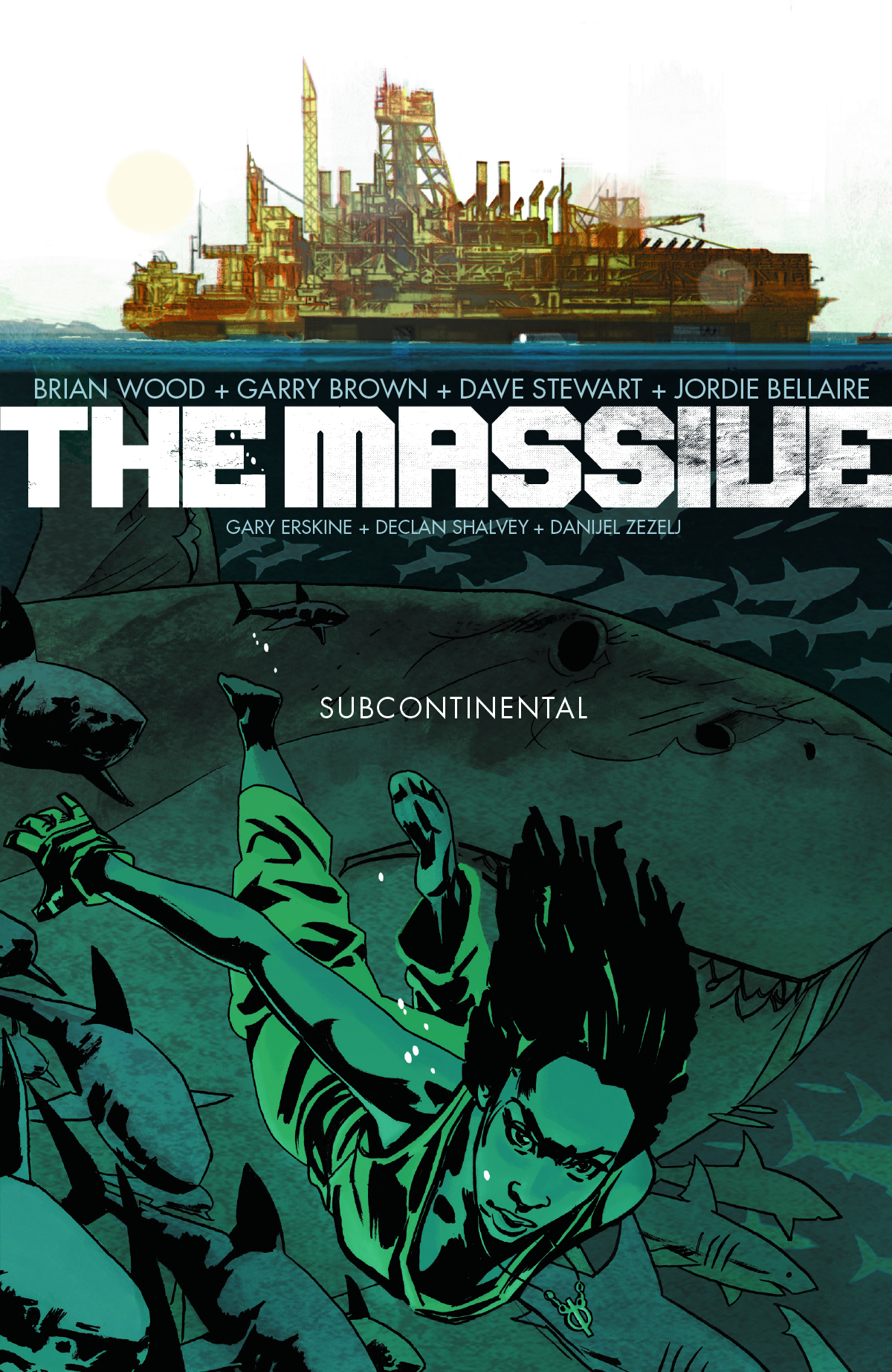 Still adrift and on the hunt for their sister ship, The Massive, the crew of the Kapital-all that's left of Callum Israel's dwindling environmental-activism group Ninth Wave-are challenged at every turn as they face mutiny, sharks, snowy isolation, and the tempting possibility of a new life on a utopian sea station. The strain of life in a crumbling world, as well as secrets about Israel's failing health, threaten to destroy a crew stretched to its limits. Collects issues #7-#12.
MMW ATLAS ERA STRANGE TALES HC VOL 06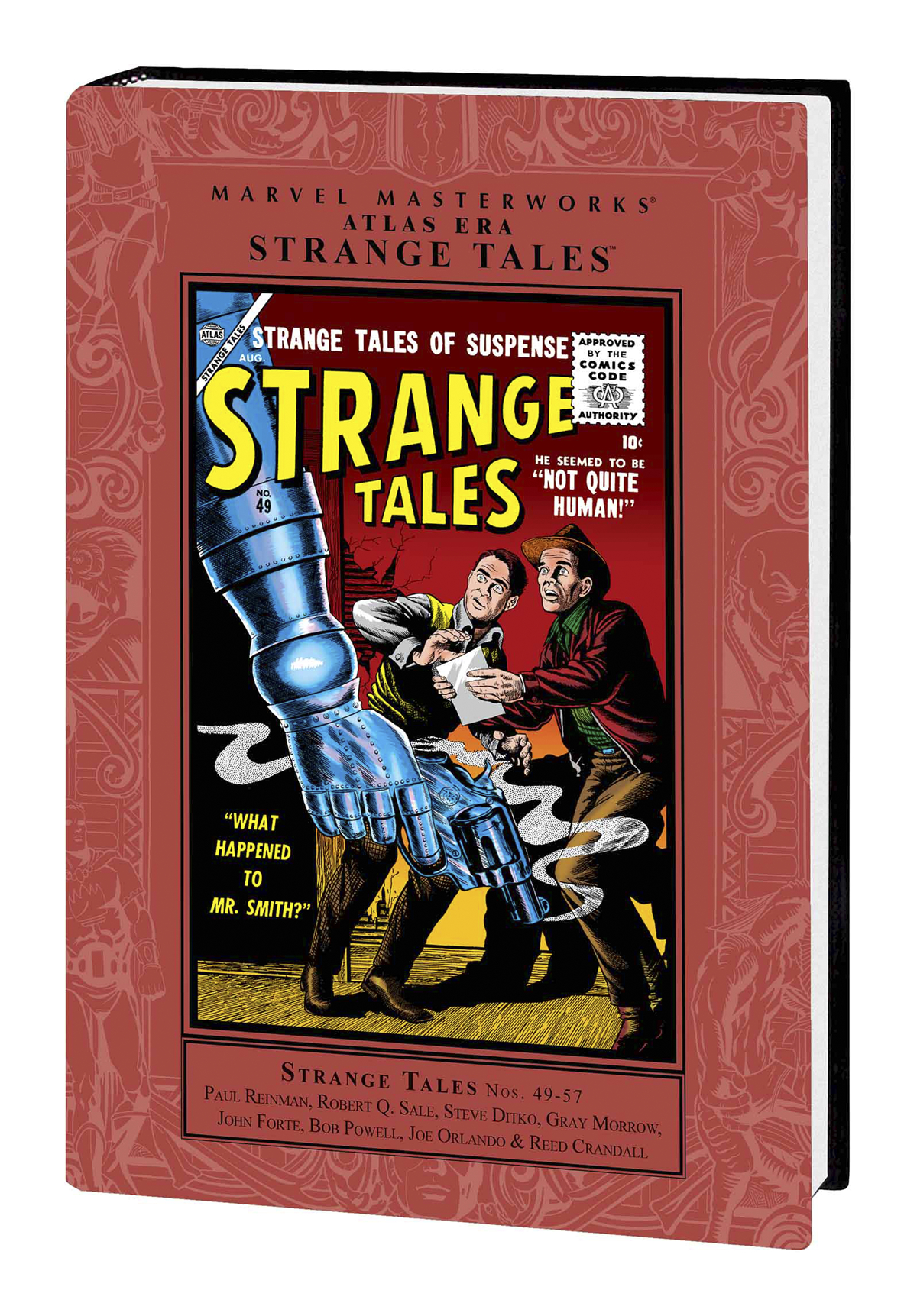 The link between the Atlas Era and the Marvel Age draws ever closer with our sixth scare-filled collection of STRANGE TALES! Behind some of the most beautiful cover art in Bill Everett's storied career, each issue is packed with twist-ending tales that thrill and horrify. There are aliens, astronauts, girls, gangsters, police and poltergeists prepared to amaze you following every page turn. With artwork by a who's who of 1950s talent - from Ditko and Colan to Orlando and Crandall - it's as much a feast for the eyes as a shock to the senses. So reserve your copy today, or risk a comeuppance worse than death: no Strange Tales in your Masterworks library! Collecting STRANGE TALES (1951) #49-57.
NGE SHINJI IKARI RAISING PROJECT TP VOL 13
POWERS BUREAU TP VOL 01 UNDERCOVER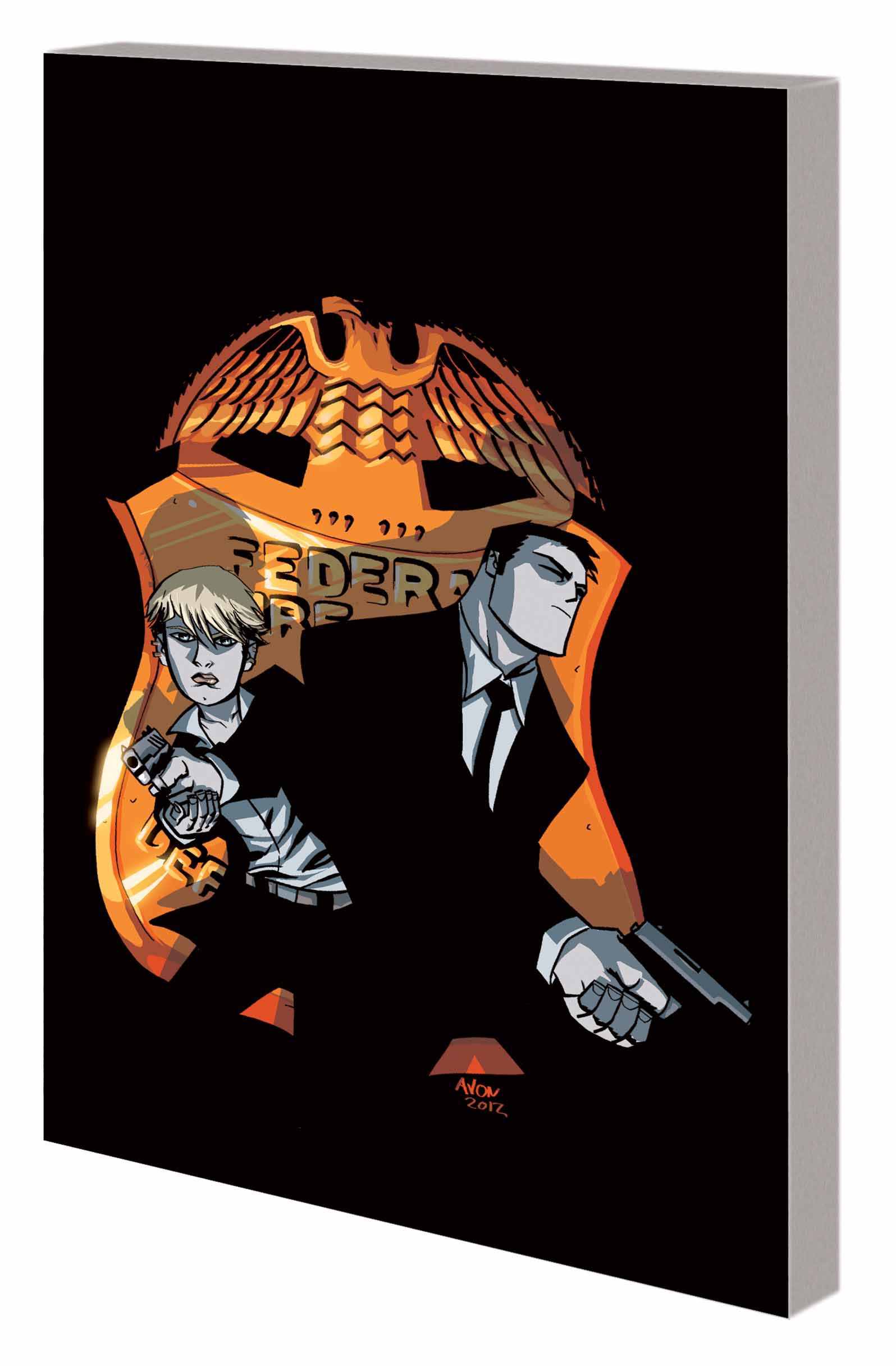 The newest chapter of the Eisner Award-winning POWERS is here - and it's a bold game-changer! Now that all powers cases are federal cases, Christian Walker and Deena Pilgrim are now federal agents and must learn to live by the new rules. But when they find themselves dealing with the biggest powers cases in the entire country, will this new life close the closet full of skeletons Deena carries with her? (Absolutely not!) Walker and Deana are up to their necks in the most dangerous chase of their careers when they're faced with a case so dangerous it will take more than just their expertise to solve. Also, Deena is pregnant! So there's that. Get on board the creator-owned series that shows cops and capes like you've never seen them before! Collecting POWERS: BUREAU #1-6.
SAVAGE SWORD OF CONAN TP VOL 15
SHARAZ DE HC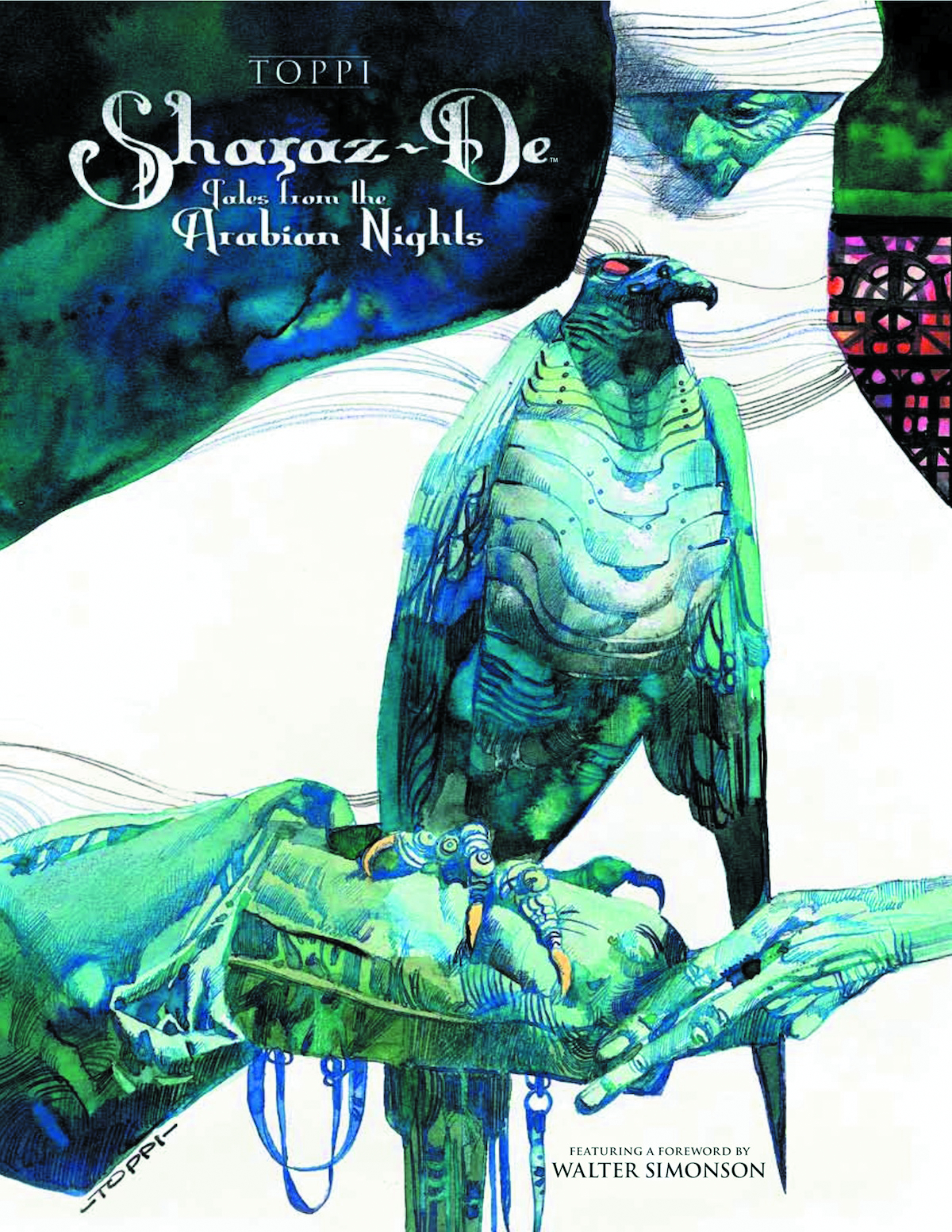 A set of tales inspired by the Arabian Nights by European comics master Sergio Toppi, exploring a barbaric society where the supernatural is the only remedy to injustice, as Sharaz-de, captive to a cruel and despotic king, must each night spin tales to entertain her master and save her head from the executioner. Tales filled with evil spirits, treasures, risk, and danger, but with ever at their center the passions of gods and men.
Translated from the original French publication.
SHOWCASE PRESENTS STRANGE ADVENTURES TP VOL 02
TEEN TITANS TP VOL 03 DEATH OF THE FAMILY (N52) The team is finally reunited in the wake of "DEATH OF THE FAMILY," but something is very wrong with Red Robin! What did The Joker do? As Red Robin's condition worsens, he and the team must face an even greater threat when the new Dr. Light is sent for Solstice! Learn more in these stories from TEEN TITANS #0, 15-17, BATMAN #17
and RED HOOD AND THE OUTLAWS #16!
VENOM TP LAND WHERE KILLERS DWELL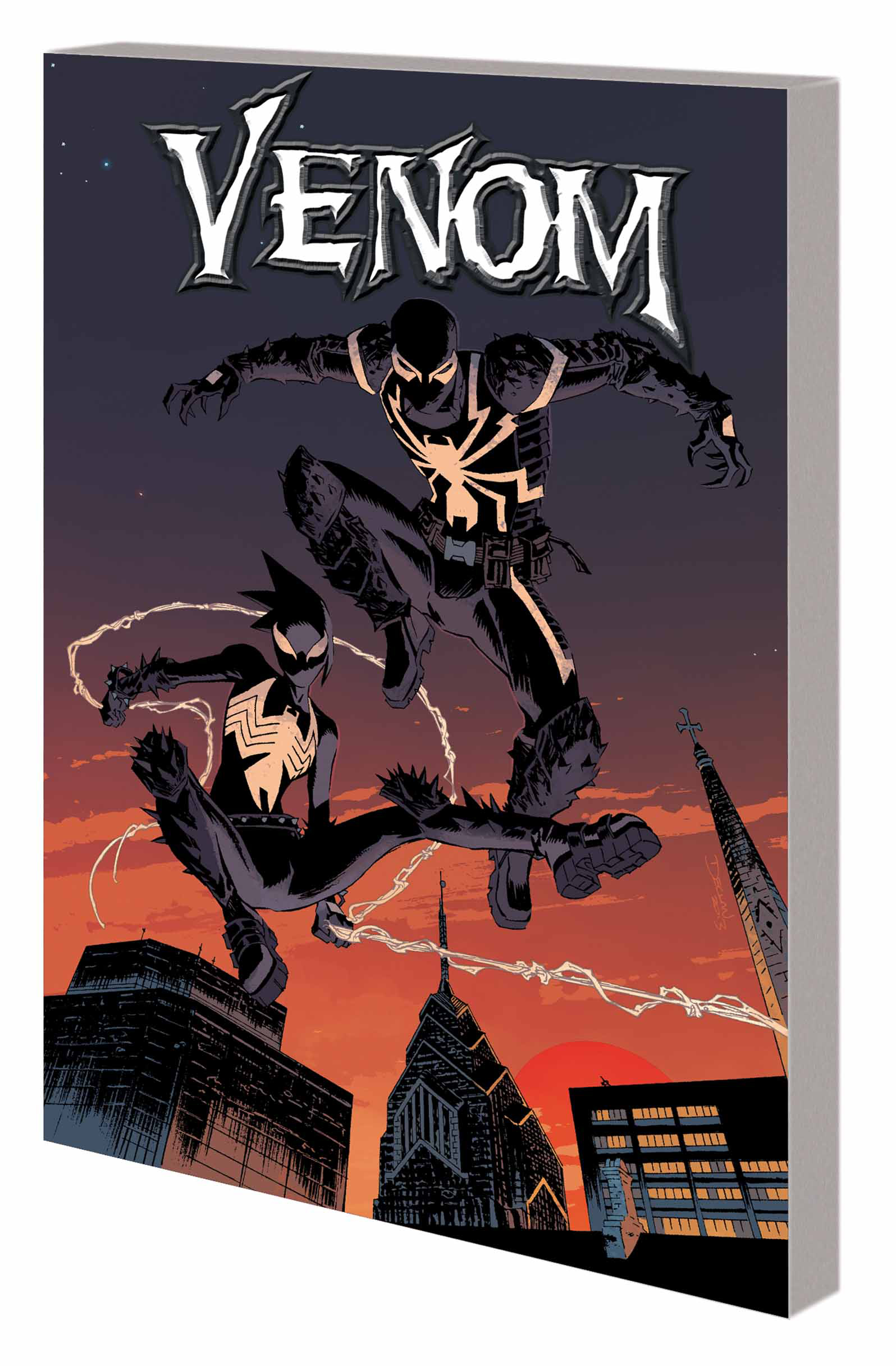 Venom hits the town for some old-fashioned crime-busting - but this crime busts back! Introducing underworld boss Lord Ogre! If Venom's going to be the super hero Philly deserves, he's got to do it right - but he knows zip about how to start. And to make matters worse, Lord Ogre declares war! A hit has been taken out on Venom's life - and killers are flooding Philly to collect! How does Flash protect himself while trying to hide his secret identity from Katy Kiernan? Even in tough times, every super hero needs a sidekick. But is Marvel's newest symbiote-powered character, Mania, a hero or villain? As Venom and Mania tackle Lord Ogre, Crossbones and the DOA, Flash and the symbiote have a heart-to-heart. But what is Daimon Hellstrom's role in all this? Plus: Flash Thompson confronts his past as a bully - and makes a momentous decision about his future!
Collecting VENOM (2011) #27.1 and #36-42.
X-FILES SEASON 10 HC VOL 01
For years they investigated the paranormal, pursued the "monsters of the week," and sought the truth behind extraterrestrial activity, along with the grand conspiracy surrounding it rooted deep within their own government. But when AGENTS MULDER and SCULLY reunite for a new, ongoing series that ushers THE X-FILES into a new era of technological paranoia, multinational concerns, and otherworldly threats, it'll take more than a desire "to believe" to make it out alive.