The week begins with volume one of TEN GRAND, collecting the first story arc of the
supernatural pulp noir series. Fans of Constantine and Mike Carey's Felix Castor mysteries should definitely check out this ongoing Image title staring angels, demons, and detectives. There's also the next INFINITY arc from Marvel, volume one of Dark Horse's new series starring ruthless vigilante X, and my personal favourite, the complete edition of Ursula Vernon's mythical adventure DIGGER. Vernon's work is famous for being both adorable and subversive, and there's a reason why Digger won the prestigious Hugo Award -
it really is just that good. :)
ATOMIC ROBO TP VOL 05 DEADLY ART OF SCIENCE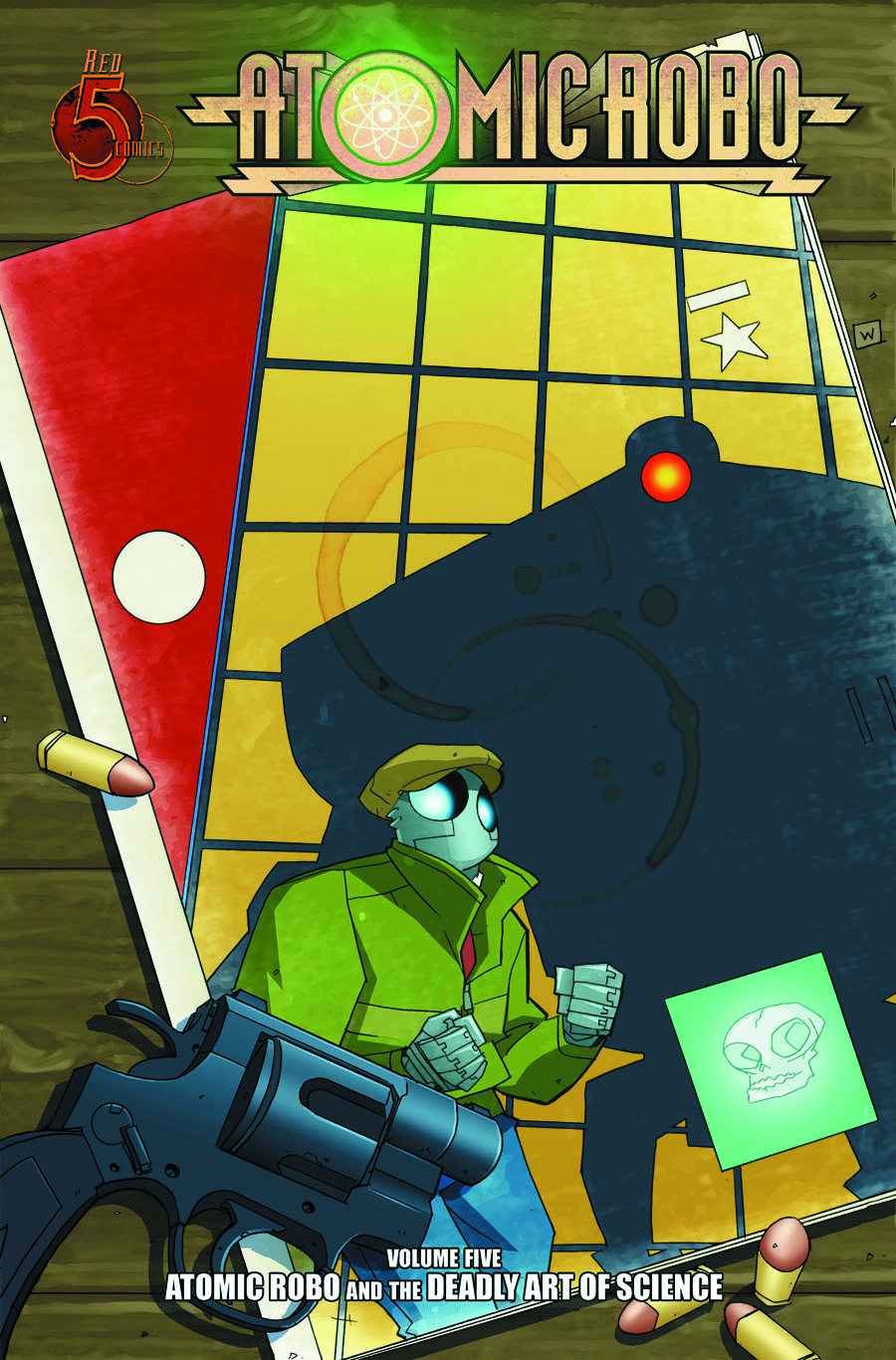 The 1930's. A young Atomic Robo yearns for adventure and excitement beyond the lessons of his creator, Nikola Tesla. Meanwhile, a mad scientist's quest for immortality puts the entire island of Manhattan in danger! It's up to Robo's forbidden moonlighting team-up with vigilante gunfighter/incredibly reluctant mentor Jack Tarot to put a stop to it!
AVENGERS ARENA TP VOL 03 BOSS LEVEL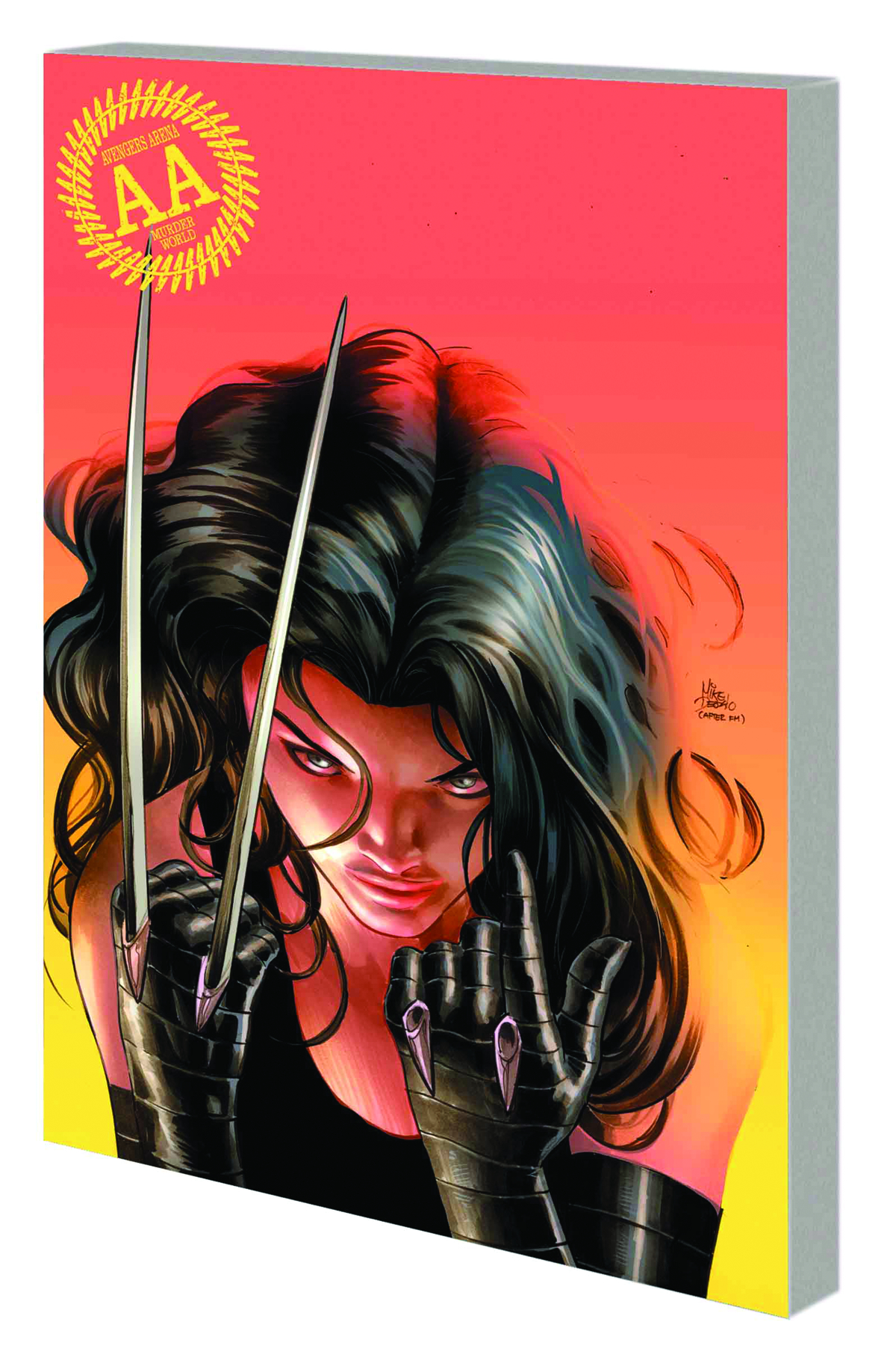 The last epic chapter of Season One begins here! The contestants have fought one another in the arena, but now can they put aside their feuds and battle Arcade? The UK love triangle explodes! But between Nara, Anachronism and Bloodstone, whose heart will get broken - or stopped? And is Cullen's big secret bigger than anyone could have guessed? The final conflicts begin as the surviving contestants lash out on Murder World Island in an all-out battle royale - while down in Arcade's lair, it's two other contestants vs. Arcade himself! Can the teens escape before more blood is spilled? Meanwhile, in the outside world, another desperate hunt is on as Hank Pym searches for the kidnapped Avengers Academy students! Collecting AVENGERS ARENA #13-18.
AVENGERS HC VOL 04 INFINITY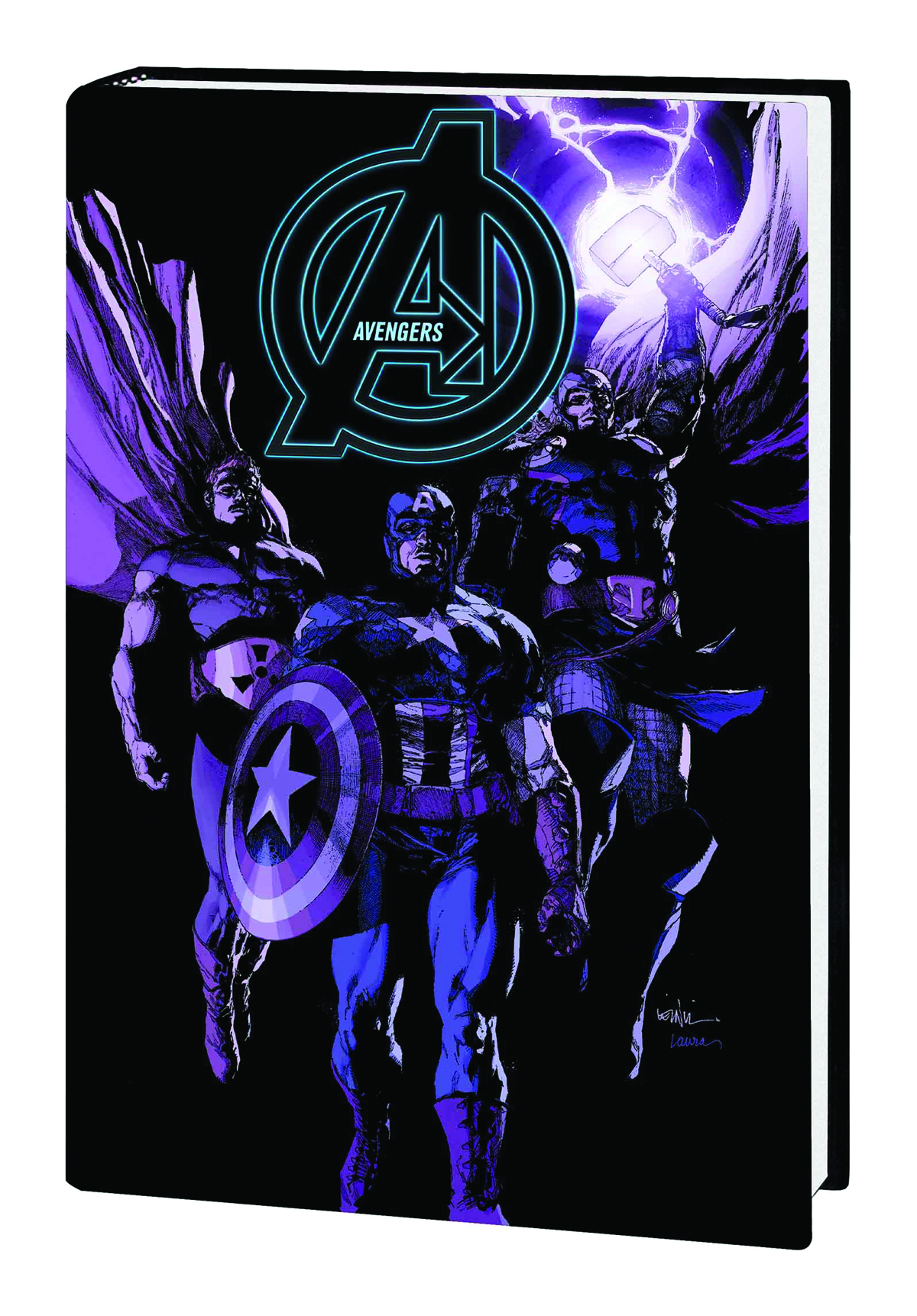 INFINITY TIE-IN! Deep in space, the Avengers join the Council of Worlds as they declare war on their cosmic invaders. As the Skrull Empire is reborn, witness the first encounter with the Builders! And when betrayal strikes the Galactic Council and the Avengers find themselves prisoners of war, one last desperate plan is hatched! The Builders make unexpected overtures, Ex Nihilo re-enters the picture, and the final battle for the Marvel Universe begins. Galactic empires fall and rise - and as Earth is targeted, the Avengers race back to their own solar system. But will they be in time to stop the Black Order from making their move? Or will Thanos' mad plans conquer all life?
Collecting AVENGERS (2012) #18-23.
BATMAN DARK KNIGHT HC VOL 03 MAD (N52)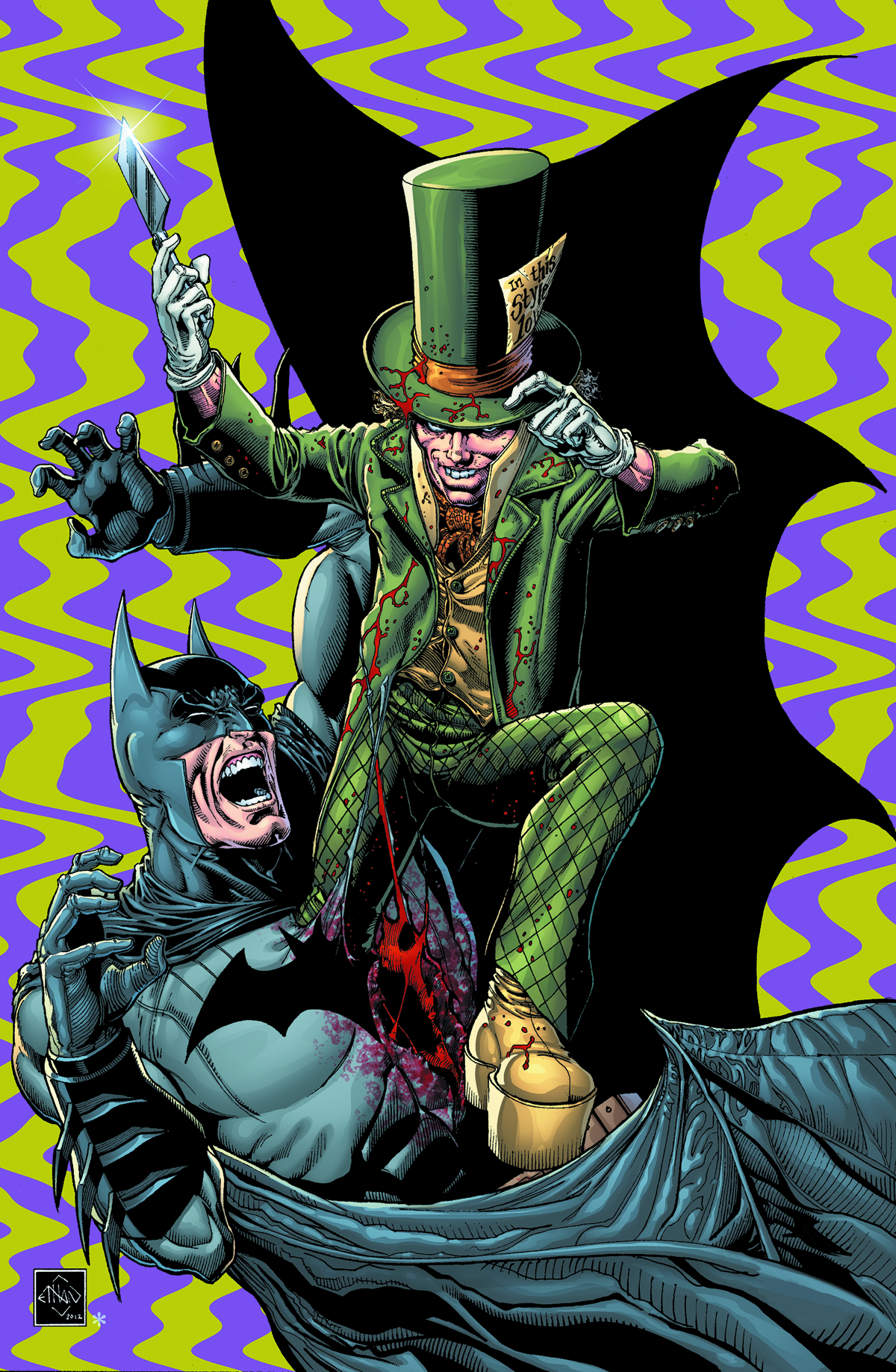 In this new collection of issues #16-21 and BATMAN: THE DARK KNIGHT ANNUAL #1, Batman discovers a trail of bodies but no leads. His detective skills are put to the test as the Mad Hatter begins kidnapping Gotham City citizens for an unknown purpose. But as The Dark Knight delves deeper into this mystery, he soon realizes that this is unlike any other Mad Hatter case. The Hatter's gory past will be revealed, and Batman's resolve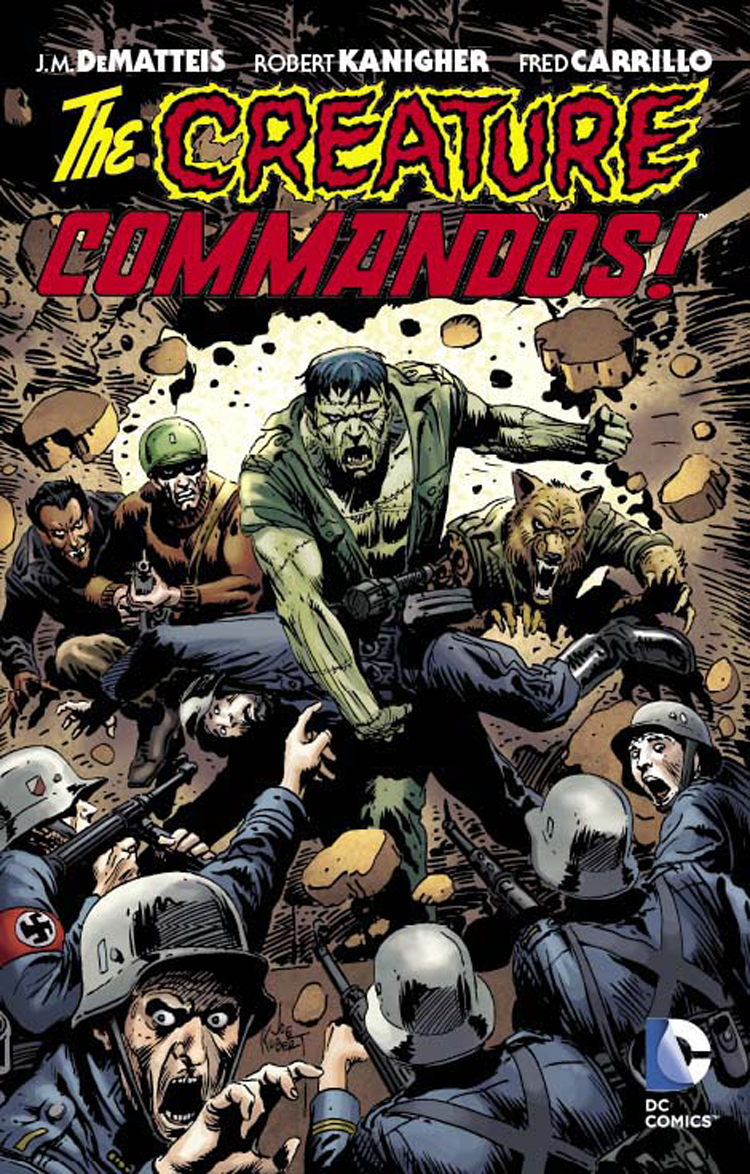 In one of DC's strangest comics ever, a werewolf, a vampire, a gorgon, and Frankenstein's monster fight against the German forces during World War II. Collecting stories from WEIRD WAR TALES #93, 97, 100, 102, 105, 108-112, 114-119, 121 and 124!
It's an all-new Dexter adventure - his first time in comic-book form - written by his creator, Jeff Lindsay! Dexter Morgan isn't just Miami's No. 1 forensic blood splatter expert. He's also a serial killer - who targets other serial killers! But now, the deeply damaged Dexter must face his two worst nightmares: his high school reunion and a former classmate with a secret that could destroy him! And as if that weren't enough, Dexter and his detective sister, Deborah, are on a hot new case - that ends in flames! Dexter may have met his match, but did he help create him? Determined to prove how sneaky he really is, Dexter infiltrates his rival's lair - but has he actually stepped into a trap? The bodies are piling up under the hot Miami sun - and Dexter might be next! Collecting DEXTER #1-5.
DIGGER COMPLETE OMNIBUS EDITION TP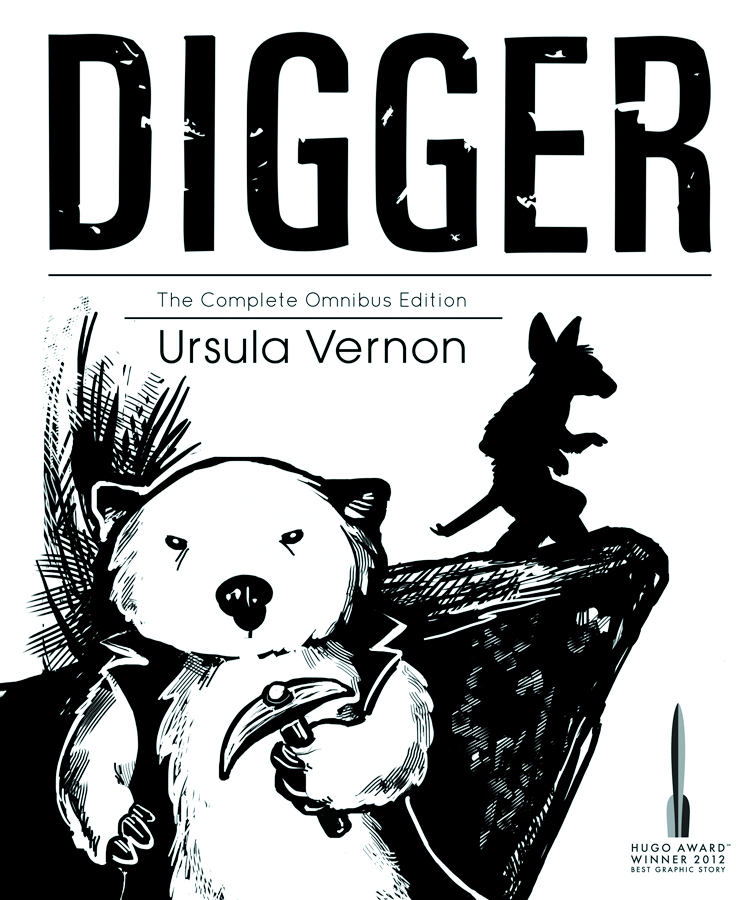 Digger is the story of a sensible, practical wombat engineer who finds herself trapped on the wrong end of a one-way tunnel, involved against her better judgement in an ancient tragedy involving gods and demons. She just wants to get home, but Just can't resist the desire to be helpful. Winner of the 2012 Hugo Award for Best Graphic Story.
FANTASTIC FOUR EPIC COLLECTION TP ALL IN FAMILY After a lengthy absence, the Thing returns to the Fantastic Four! But he's returned just before his ex-girlfriend Alicia's wedding to the Human Torch, and Alicia's stepfather the Puppet Master isn't happy about the nuptials! Then, when Mr. Fantastic turns down the X-Men's request to help their dying teammate Shadowcat, Dr. Doom is more than happy to offer assistance! But is he secretly plotting to drive the FF apart? He's certainly up to something when he kidnaps Franklin and offers him to Mephisto! And when Mr. Fantastic and Invisible Woman take a leave of absence, the old order change as the Torch's ex-flame Crystal and the new Ms. Marvel join the team - just in time to face down Diablo's vicious elementals! Collecting FANTASTIC FOUR (1961) #296-307 and ANNUAL #20, and FANTASTIC FOUR VS. THE X-MEN #1-4.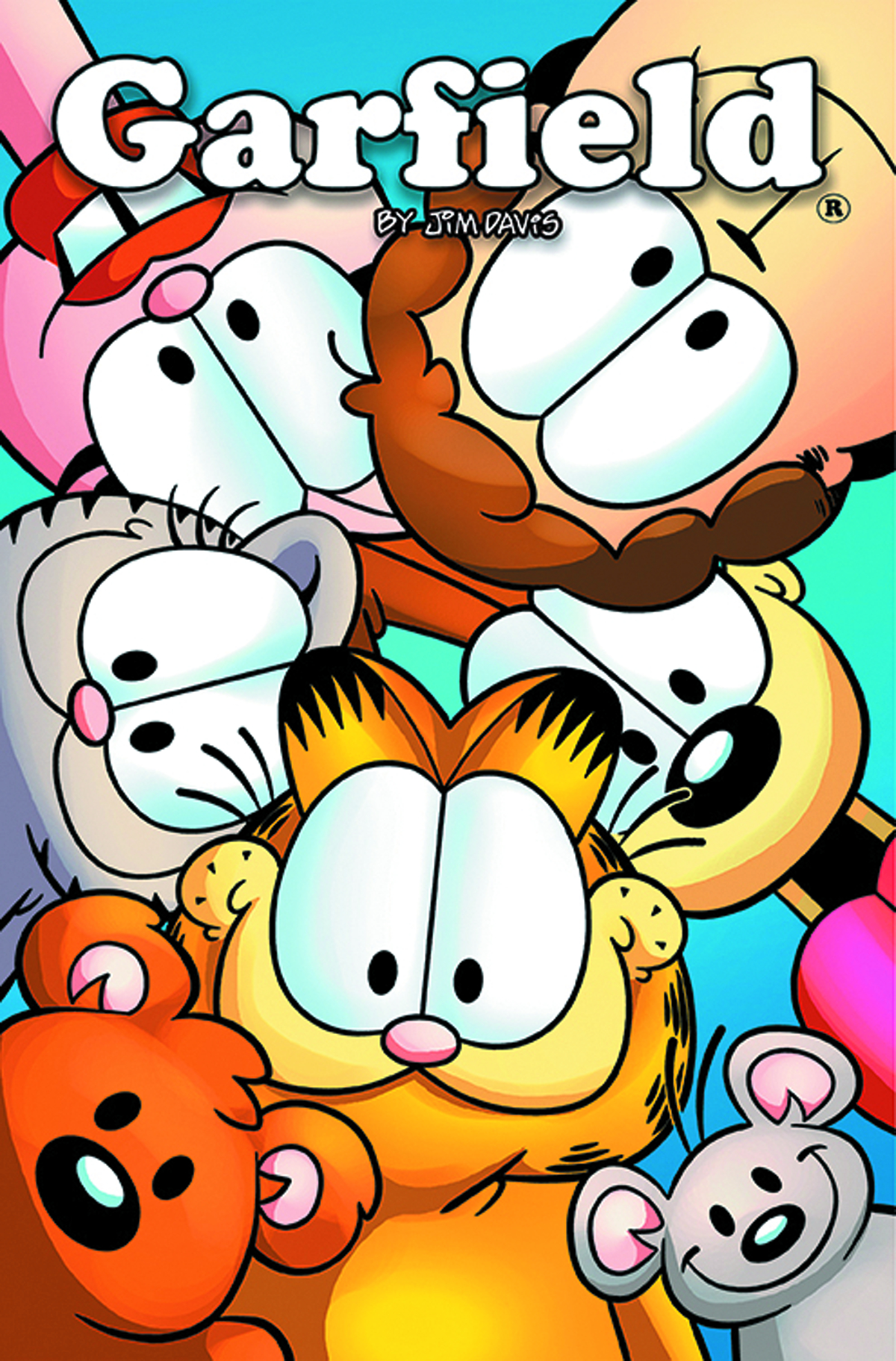 The latest collection of Garfield's return to comic books sends the gang into some wacky adventures, as Odie makes a new friend, Pet Force takes on a scary team of SuperVillains, and Garfield faces his most fearsome foe, the Lasagna Monster! Mark Evanier, Gary Barker, Andy Hirsch and an amazing group of guest artists bring home even more fun With the galaxy on the brink of complete destruction and nowhere else to turn, the Hypernaturals must work with their most dangerous enemy
if they want to save the Quantinuum.
It's a fight for survival as the world as we know it teeters on the edge of annihilation...
Collecting 9-12 of the critically acclaimed series, THE HYPERNATURALS VOLUME THREE sees Dan Abnett and Andy Lanning, the superstar writing duo behind ANNIHILATION and GUARDIANS OF THE GALAXY, team up with fan-favourite artists Tom Derenick (JUSTICE LEAGUE OF AMERICA) and Andres Guinaldo (NIGHTWING) to take cosmic superheroes to an all-new frontier!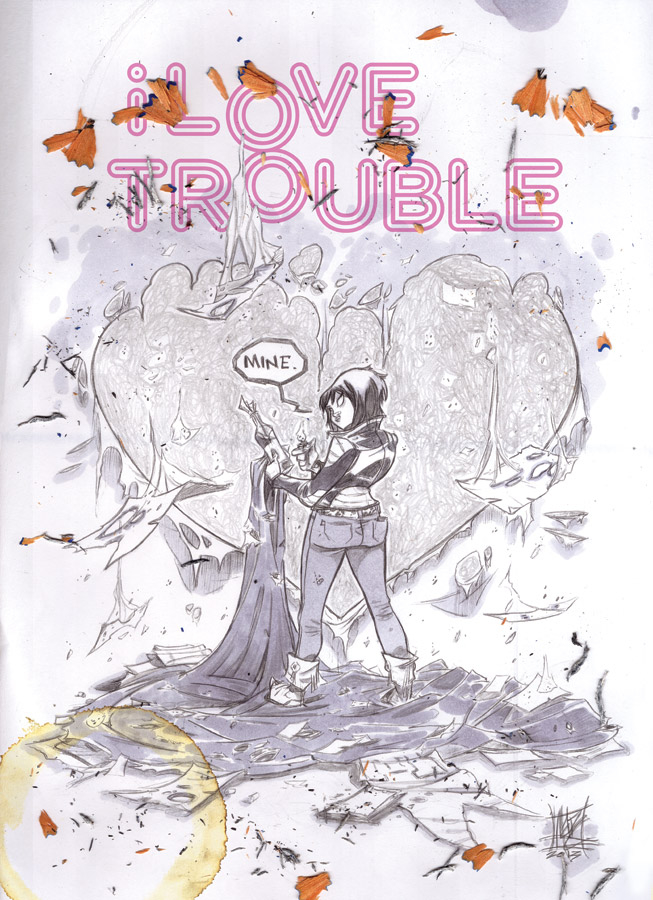 Felicia Castillo is a small-time grifter on the run from a nasty New Orleans gangster she just ripped off when she discovers she has the amazing ability to teleport. This lands her in the crosshairs of the nefarious Mars Corporation, which exploits supernatural gifts of people like Felicia. They make her an offer she can't refuse: use her unique talent to become an assassin that can get close to anyone, anywhere. However, Felicia soon learns that no matter how long or how far you run, your troubles always catch up to you.
MMW SUB MARINER HC VOL 05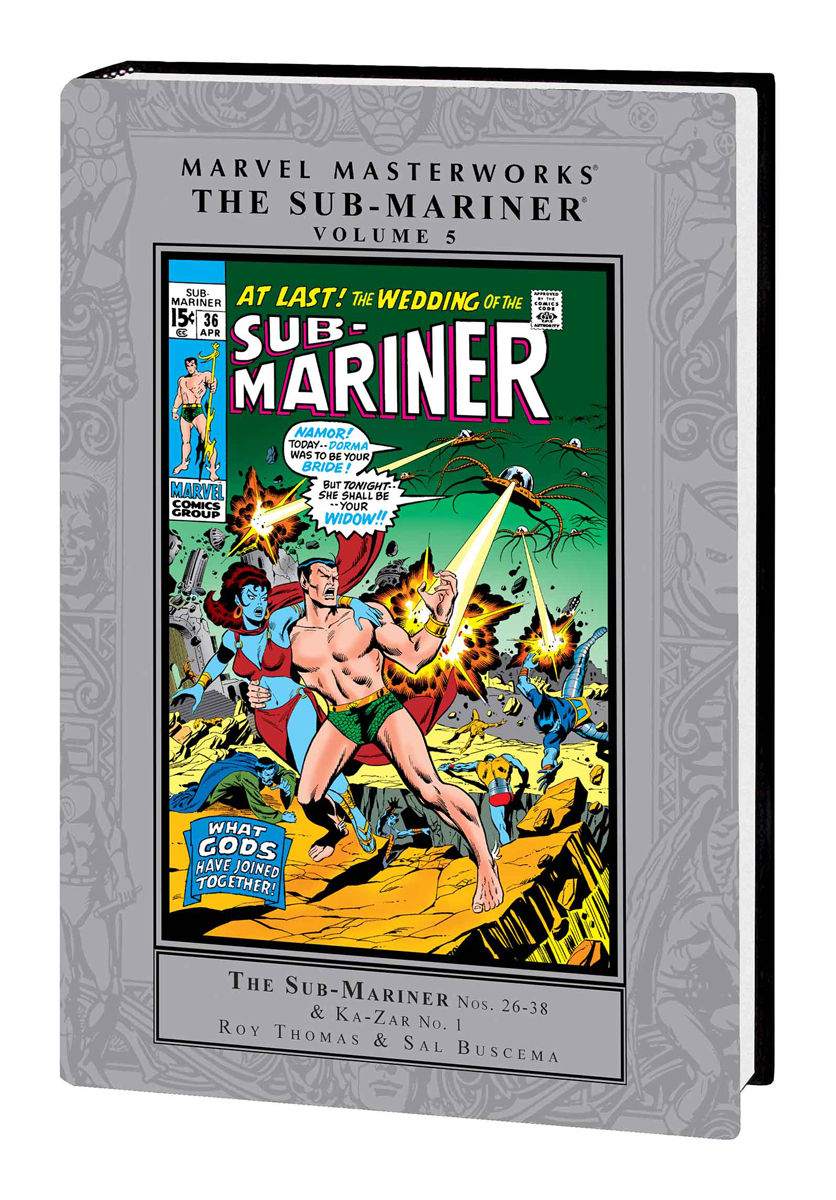 Brace yourself for one of the most epic eras in the history of Prince Namor, the Sub-Mariner! Roy Thomas and Sal Buscema have prepared for you a string of classics that have defined the Atlantean's life forevermore - and lucky you, the Marvel Masterworks are bringing them to you in one sweet package! Featuring team-ups with Hercules and Captain Marvel, gladiator battles against Triton and Stingray, the return of Attuma and Prince Byrrah, the founding of the Titans Three - who would soon become none other than the Defenders - and oh, did we forget the Red Raven? But the heart of the drama is Namor and Lady Dorma's wedding, and the scheming Lemurian Llyra's plans to destroy it all!
Collecting SUB-MARINER (1968) #25-38 and KA-ZAR (1970) #1.
MONSTERS AND OTHER STORIES TP Newcomer Gustavo Duarte spins wordless tales brimming with humour, charm, and delightfully twisted horror!
In Monsters!, oversized beasts wreak havoc on cities in the tradition of Godzilla and King Kong. In Có!, an alien abduction disarms a gentle farmer, and in Birds, two business partners run from fate only to find themselves hopelessly unable to change the future.
RIO COMPLETE COLLECTION TP
Rio was Doug Wildey's masterpiece, a Western hero unlike any ever seen before in comics. Collected in its entirety in a single volume, this book presents all of Wildey's published Rio stories, as well as two new graphic novellas.
SUPERIOR SPIDER-MAN TP VOL 04 NECESSARY EVIL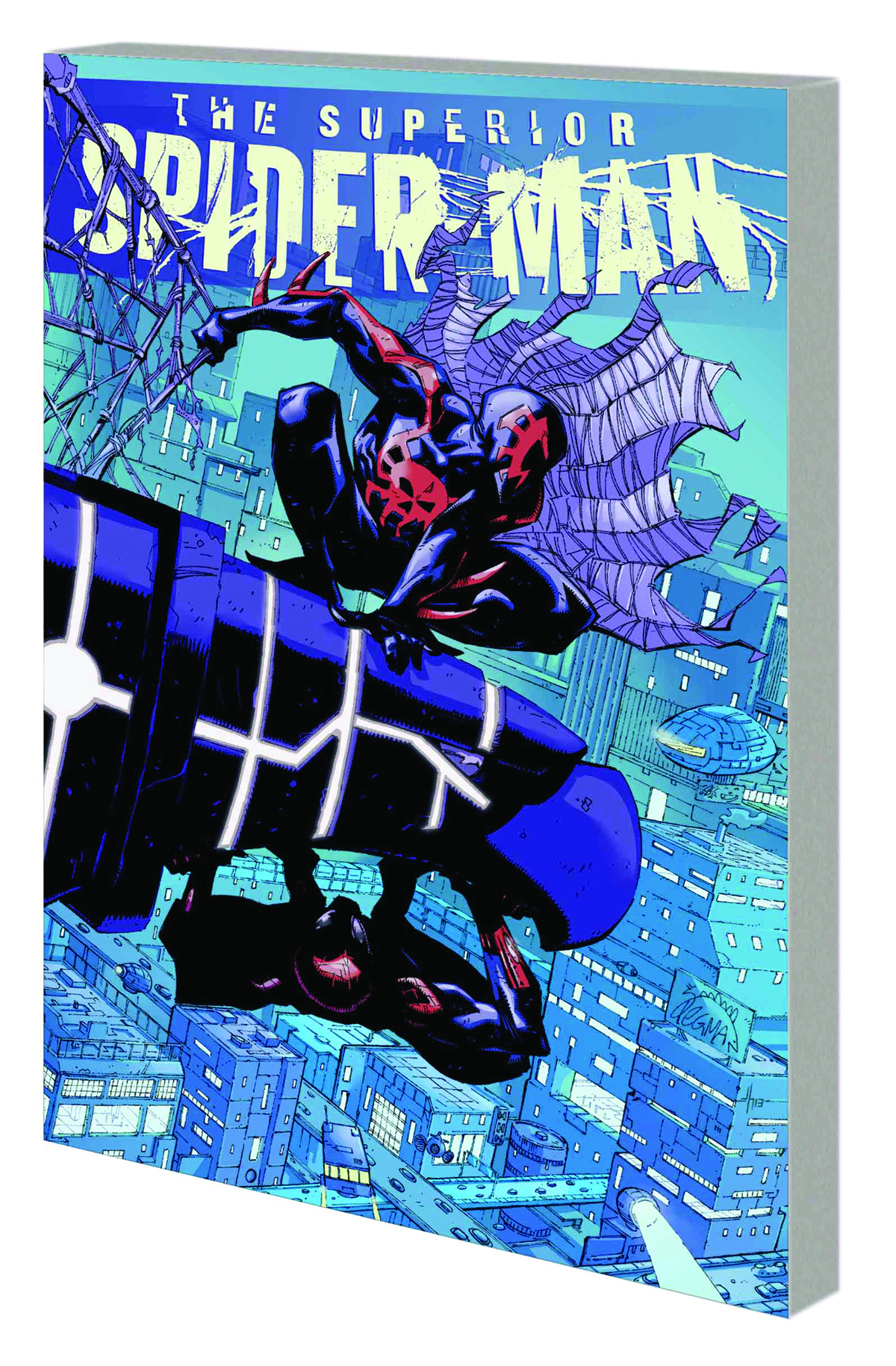 Back by popular demand, Spider-Man 2099 returns! But when the future Spidey and the Superior Spidey clash, who will be the most superior Spider-Man in the multiverse? It may not matter, because the end of the battle brings about a moment that will alter the world of Spider-Man - and the Marvel Universe - for years to come! But which Spider was responsible for this shocking change? Then, from the ashes of battle comes the first team-up between the Superior Spider-Man and the Black Cat. Felicia Hardy always cared for the Spider more than the man, but what happens when that man is Otto Octavius? And as an Osborn we haven't seen in a while returns, Otto celebrates a milestone!
Is the world ready for "Dr. Peter Parker" - or what he plans to do next?
Collecting SUPERIOR SPIDER-MAN #17-21.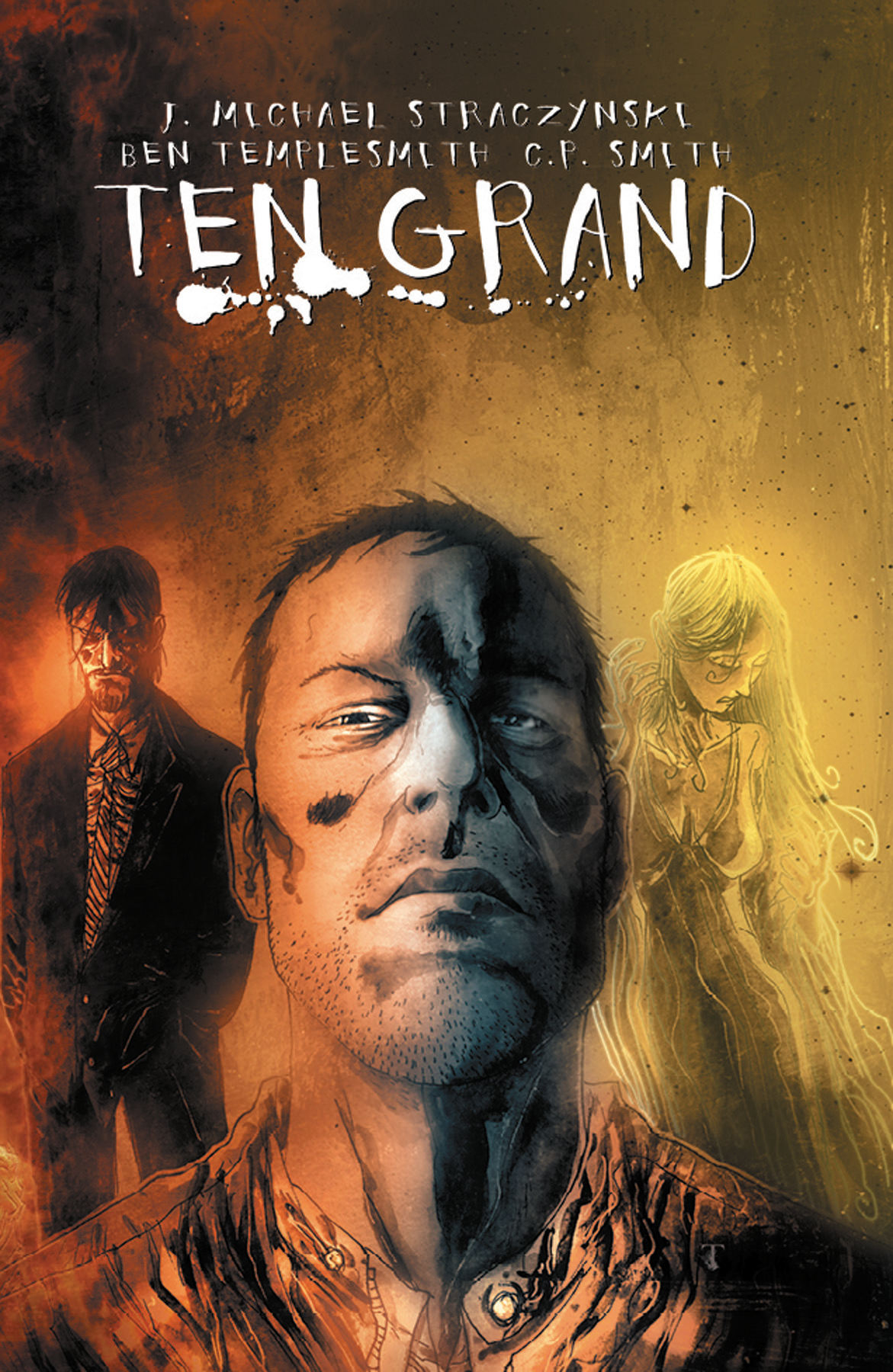 TEN GRAND charts former mob enforcer Joe Fitzgerald's journey into the world of demonology and the ancient powers that threaten to tear down the pillars of Heaven itself in a new war between the forces of light and dark. Can the man willing to die a thousand deaths so he can be with his love for just a few minutes in-between save the lives of an entire world? Or will this be the end of...well, everything? Here's your chance to catch up before leaping into the exciting second half of TEN GRAND's epic story. Collects TEN GRAND #1-6.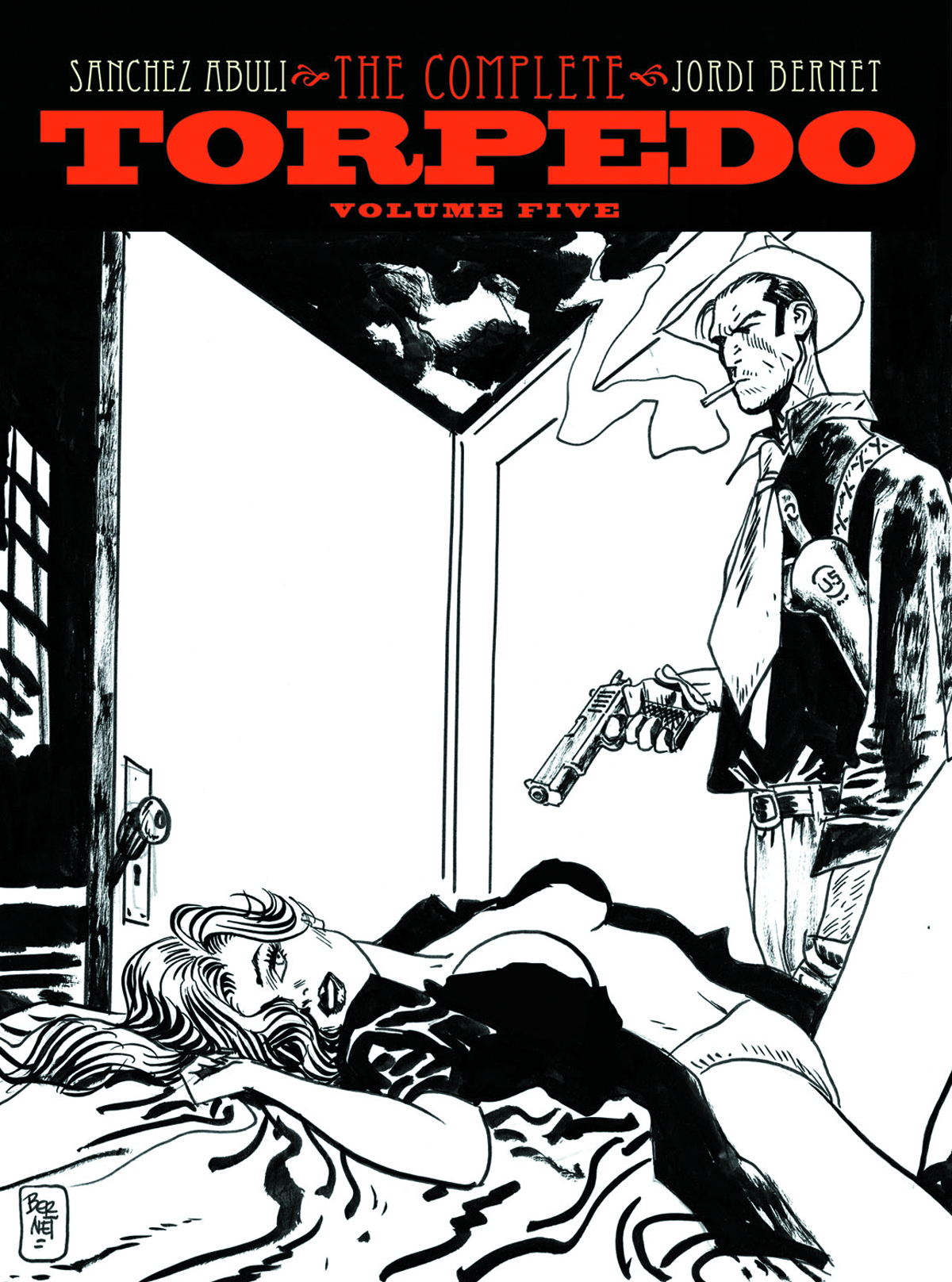 Abuli and Bernet's masterpiece is a darkly humorous exploration of the criminal underbelly in 1930s New York City. Abuli's distinctive narrative builds the story over time and Bernet's masterful renditions of Torpedo and the city he inhabits are stunningly cinematic. A masked vigilante known only as "X" dispenses justice without mercy to the criminals who rule the decaying city of Arcadia. When muckraking blogger Leigh Ferguson snoops down the wrong alley, she gets swept into X's bloody war with a politically powerful crime lord. Duane Swierczynski (Godzilla, Cable and X-Force) and Eric Nguyen (Batman: Arkham Unchained) dish out nonstop, visceral action, with Dark Horse's most brutal and exciting character-X! Collects issues #0-#4 of the ongoing series.