Lots of great graphic novels arriving this week - the tenth anniversary edition of Scott Pilgrim author Bryan Lee O'Malley's coming of age tale LOST AT SEA, in a beautiful hardcover format and with bonus extras, comics guru Scott McCloud's early work ZOT VOL 1 is published with extra stories and commentary, Grant Morrison's excellent BATMAN AND SON is re-released in a shiny new edition, and my personal favourite ongoing comic
THE UNWRITTEN VOL 8 arrives in paperback. What are you looking forward to reading?
ASSASSINS CREED BRAHMAN GN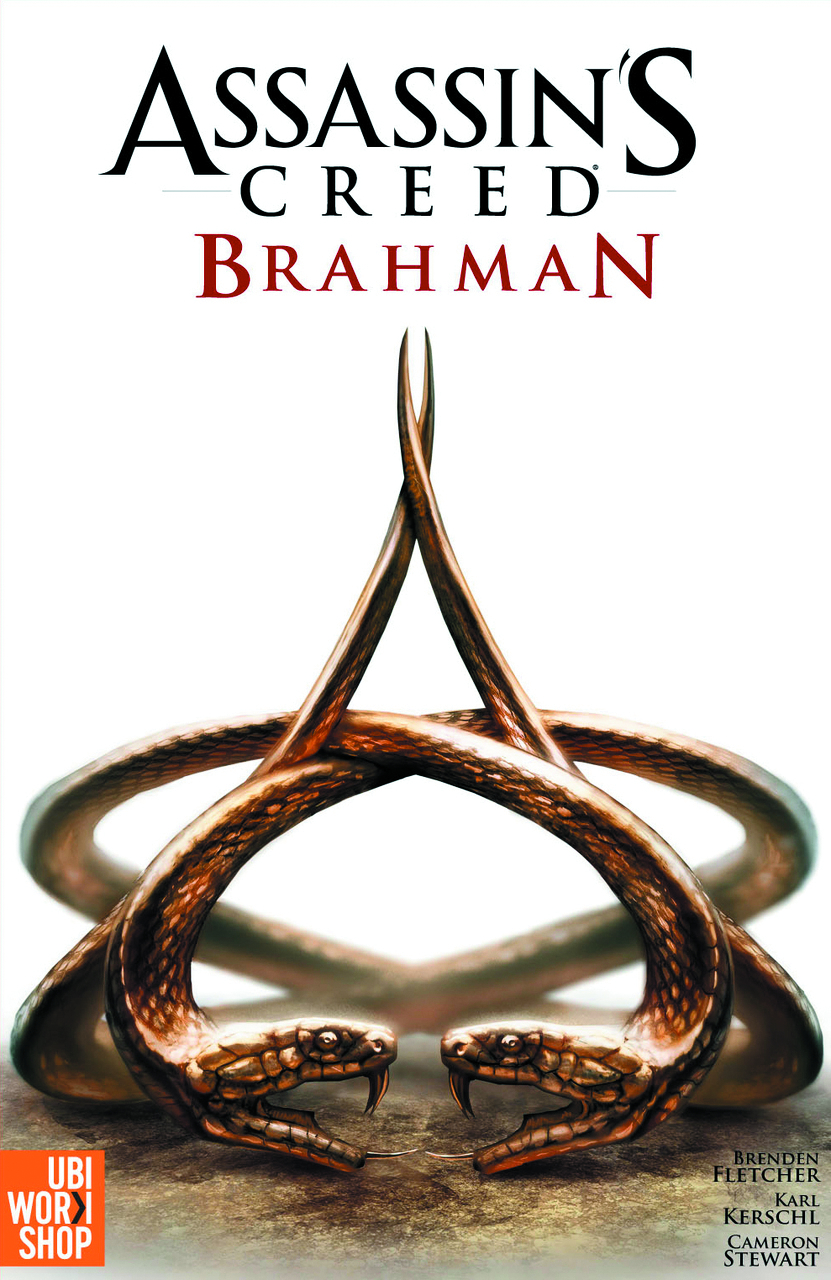 Who is Jot Soora? Devoted fiancé of movie star Monima Das, gifted programmer at software giant MysoreTech, or deadly Assassin with a secret? When Jot stumbles into a layer of code deep in his company's new device, the discovery threatens his relationship, his job and his life. It also reveals shocking links to an ancestral past that cause him to question everything he knows about himself. As he delves further into memories stored in his genetic makeup, he uncovers an age-old battle between The Templar Order and The Assassin Brotherhood, both of whom are racing to find a mysterious artifact buried in the past that has the power to alter the fate of all mankind.
ASSASSINS CREED ENCYCLOPEDIA HC 3RD ED
BATMAN BATMAN AND SON TP NEW EDITION These tales from BATMAN #655-658, 663-669 and 672-675 introduce Damian Wayne! Plus, Batman and a group of global heroes face a killer on a mysterious island, and Batman relives an adventure in the life of young Bruce Wayne: the hunt for his parents' killer.
CABLE AND X-FORCE TP VOL 03 THIS WONT END WELL
DARKNESS REBIRTH TP VOL 03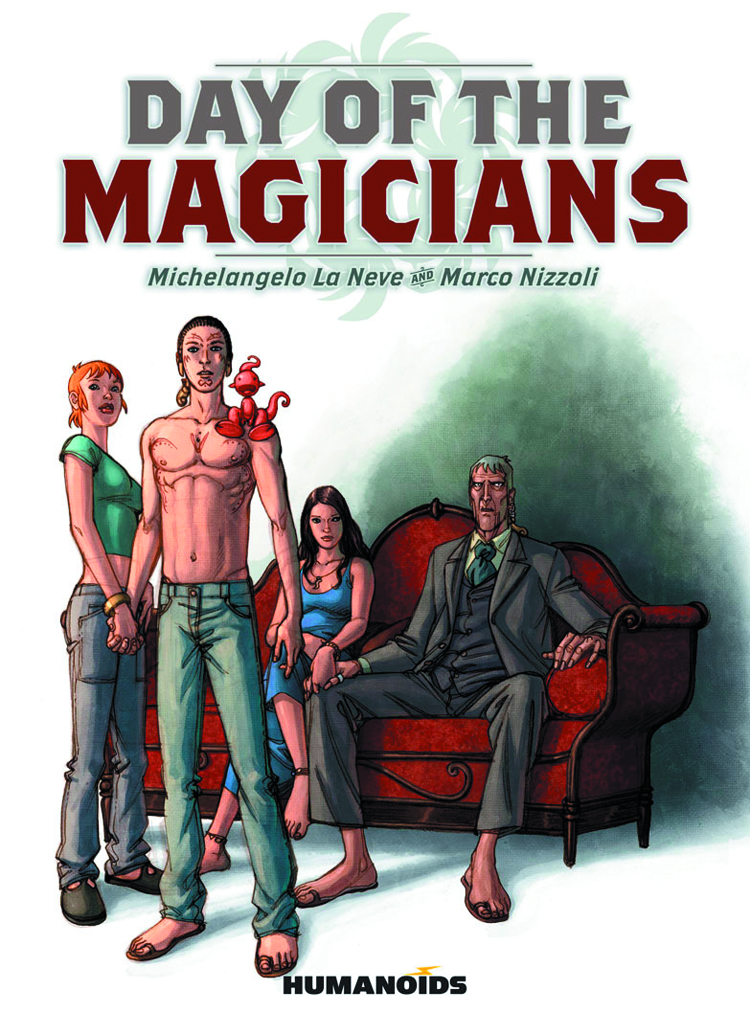 Drazen has completed his training as a Magician and is determined to fulfill the mission given to him by his Caste: track down and defeat his own father, the renegade magician known as Lancaster. An epic tale of sorcery, love, and adventure similar to the Harry Potter books.
ELEPHANTMEN TP VOL 06 EARTHLY DESIRES
GREEN LANTERN NEW GUARDIANS HC VOL 03 LOVE & DEATH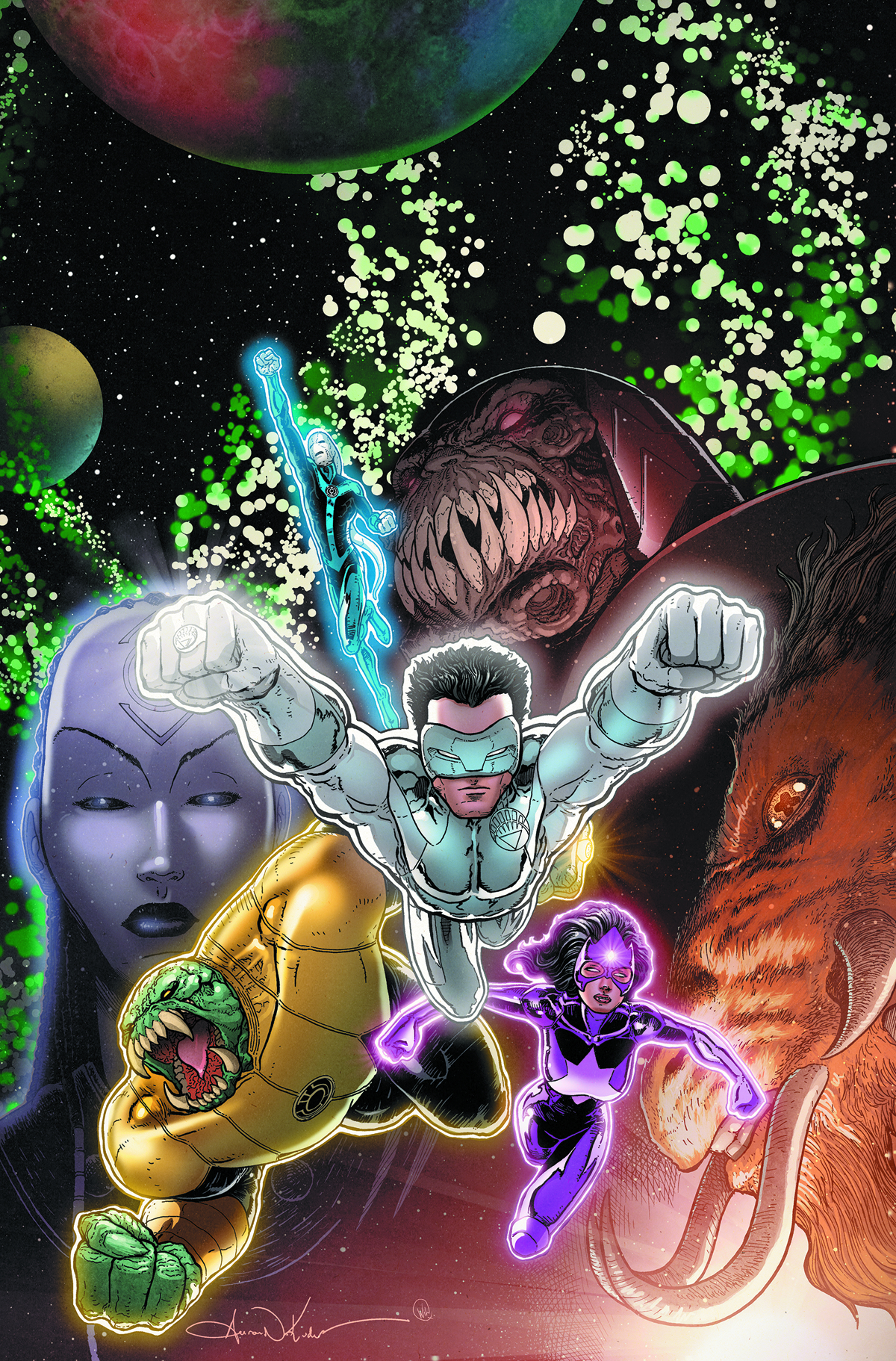 In this new hardcover collecting issues #0 and 13-20 of the hit series, Kyle Rayner and his fellow Lanterns must join forces to beat back "The Third Army" and survive "The Wrath of the First Lantern!" Green Lantern Kyle Rayner must master the emotional spectrum to stand a chance against The Third Army. But even then, a more dangerous threat lurks in the shadows: The First Lantern!
GREEN LANTERN NEW GUARDIANS TP VOL 02 BEYOND HOPE
GUARDIANS OF GALAXY PREM HC VOL 02 ANGELA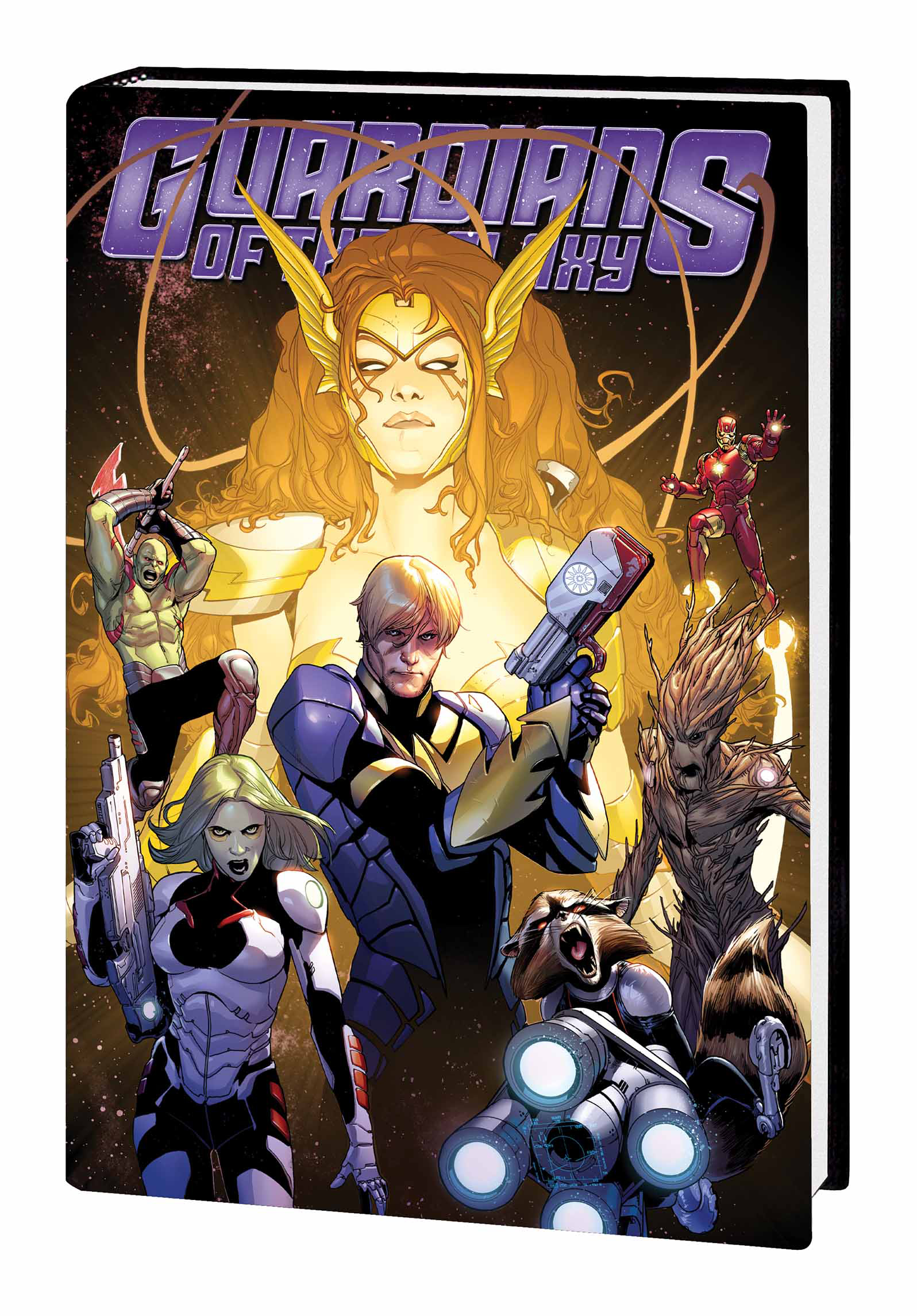 Spinning out of the dramatic conclusion of AGE OF ULTRON, dimensions collide and Heaven's most fearsome Angel arrives - and comes straight for the Guardians! Gamora, one of the galaxy's greatest warriors, holds a deadly secret that could bring down the entire team. And when Gamora battles Angela, the entire universe hangs in the balance! Then, the galaxy's most mismatched heroes find themselves at a crossroads when the effects of INFINITY begin to rise. Can even the mysterious Angela's power help combat the fallout from Thanos' master plan? And what will it take for Star-Lord to betray the entire Marvel Universe? The biggest blockbuster hit of the year continues as critically acclaimed artists Sara Pichelli and Francesco Francavilla climb aboard, and comics legend Neil Gaiman joins the team in this one-of-a-kind comic book event!
Collecting GUARDIANS OF THE GALAXY (2013) #4-8.
JOHN ROMITA AMAZING SPIDER-MAN ARTIST ED HC VOL 02
JUSTICE LEAGUE DARK TP VOL 03 DEATH OF MAGIC (N52)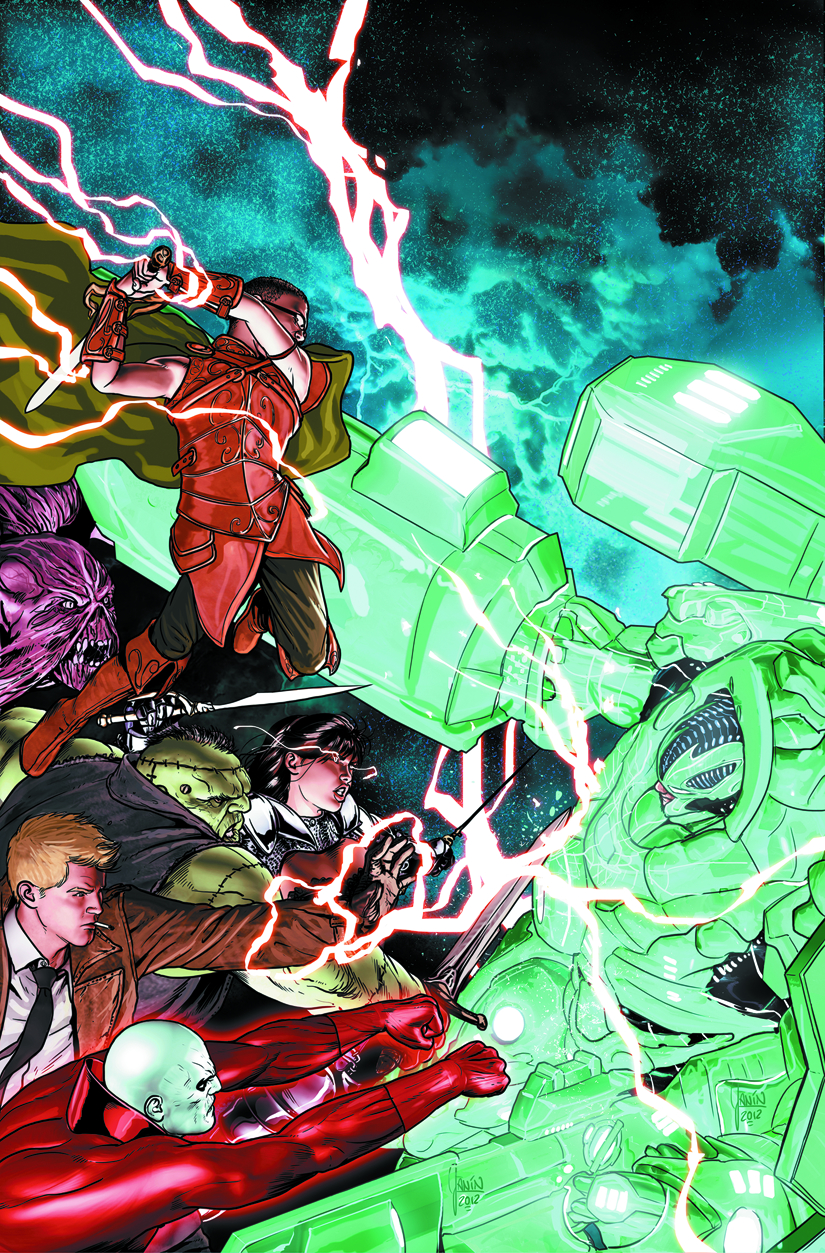 Transported to another dimension by the Books of Magic, Tim Hunter and Zatanna awake in a world where magic once ruled until mad scientists forced all magical creatures into exile. And while they explore this strange world, the remaining members of JLD follow them and find that the rules of magic here are very different and very deadly. Collecting issues #14-19 of the hit series!
LOST AT SEA HC Raleigh doesn't have a soul. A cat stole it - at least that's what she tells people - at least that's what she would tell people if she told people anything. But that would mean talking to people, and the mere thought of social interaction is terrifying. How did such a shy teenage girl end up in a car with three of her hooligan classmates on a cross-country road trip? Being forced to interact with kids her own age is a new and alarming proposition for Raleigh, but maybe it's just what she needs - or maybe it can help her find what she needs - or maybe it can help her to realize that what she needs has been with her all along. This special hardcover edition of Bryan Lee O'Malley's classic coming-of-age graphic novel includes previously uncollected shorts and extra bonus material.
MR PEABODY & SHERMAN TP The classic Jay Ward characters return! Join the world's smartest individual who happens to be a dog, Mr. Peabody, and his son Sherman, on their maiden voyage in the time-traveling WABAC machine!
SMURFS ANTHOLOGY HC VOL 02
SONIC THE HEDGEHOG ARCHIVES TP VOL 22
SUPERIOR CARNAGE TP Locked away in an asylum, Carnage may finally be gone for good - but his fellow inmates have other plans. Can they successfully wake the monster? Or will this hideous experiment create the most powerful, dangerous, maniacal Carnage yet - a Superior Carnage? After performing unspeakable acts in the name of science, the Wizard releases Carnage into the world as his personal agent of evil! But can the new Frightful Four control its latest member? And lest you think we forgot, it's the moment you've been waiting for: Superior Carnage vs. Superior Spider-Man, with enough blood and bluster to rival Sunday nights on HBO! Can the Wizard pull one last trick out of his hat, or has Carnage been unleashed for good?
It's a story so grotesquely gratifying you won't be able to look away!
Collecting SUPERIOR CARNAGE #1-5.
SUPERMAN GOLDEN AGE SUNDAYS 1943-1946 HC
THUNDERBOLTS TP VOL 03 INFINITY
ULTIMATE COMICS SPIDER-MAN BY BENDIS PREM HC VOL 05 Bombshell is back, and young heroes are debuting all across the city - including Cloak and Dagger, and Ultimate Power Pack! But can Miles continue being Spider-Man after everything that's happened, or will tragedy force him to quit? Cloak and Dagger try to bring him back into the super-hero fold - but when Miles comes face-to-face with the evil of Roxxon, he makes his final decision. Roxxon created Venom - and because of Venom, Miles' mother died. Now, Miles will unleash hell. But will even Cloak, Dagger, Bombshell and Spider-Woman be enough to help him take Roxxon down? The first chapter in the Miles Morales saga ends with a bang as Miles discovers one of the big secrets of his origin! Collecting ULTIMATE COMICS SPIDER-MAN (2011) #23-28.
UNWRITTEN TP VOL 08 ORPHEUS IN THE UNDERWORLDS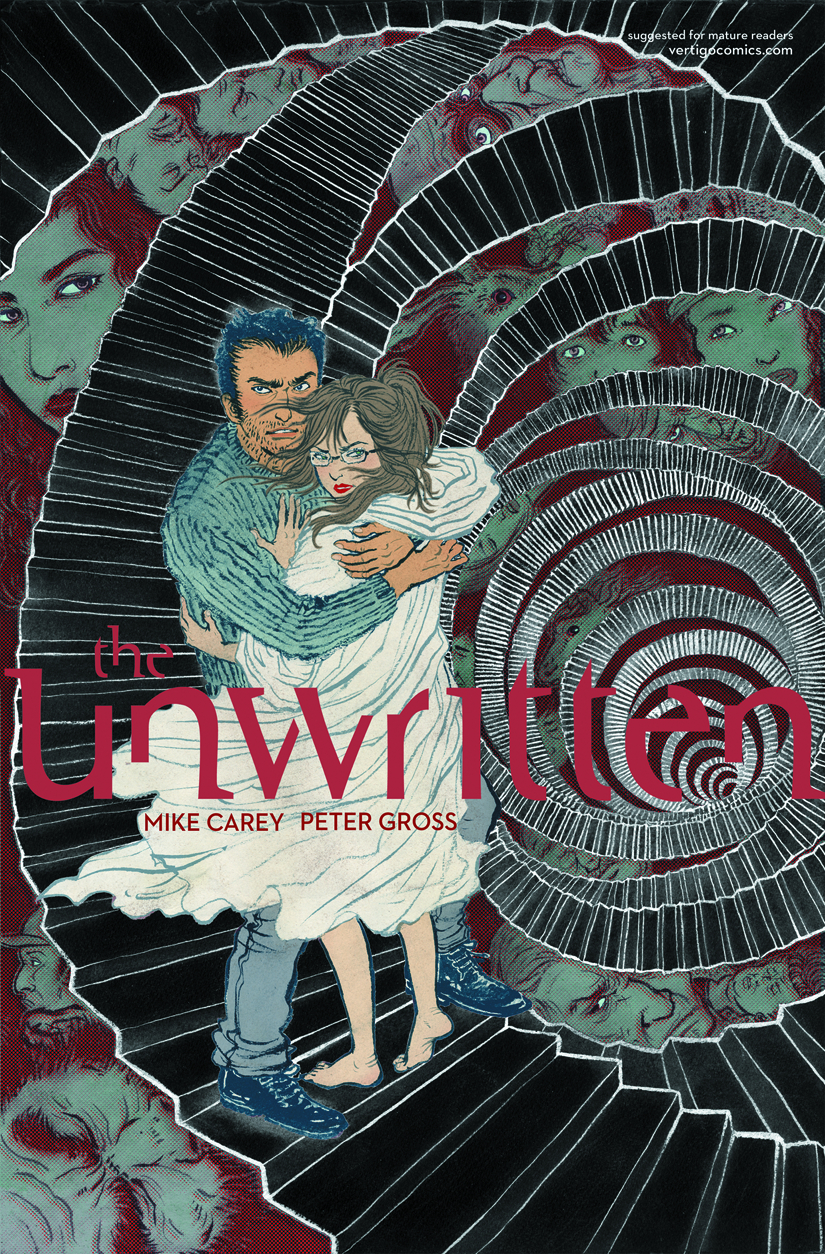 In these tales from THE UNWRITTEN #42-49, Tommy Taylor ventures into the land of the dead to find and rescue Lizzie. The journey through Hades pits Tommy against all kinds of enemies of undead, but none of these encounters prepare him for his meeting with the king - or for the responsibilities he has to take on for some very familiar damned souls.
WARLOCK BY JIM STARLIN TP COMPLETE COLLECTION At '70s Marvel, no one mastered the startling scope and high-concept complexity of cosmic adventure like Jim Starlin! And his work on Adam Warlock set the tone for star-spanning spectacle that is considered a high-water mark to this day. Starlin evolved Warlock to the next level, imbuing the character with the inner demons of a man-god on the brink of insanity. Forced to confront an evil version of himself and the nihilistic menace Thanos, Warlock's conflicts weren't just knuckle-grinding throw-downs - they were epic, existential struggles for his very soul. Featuring the first-ever assembling of the Infinity Gems; the debuts of Gamora and Pip the Troll; and an all-out struggle to save the universe joined by the Avengers, Captain Marvel and Spider-Man! Collecting STRANGE TALES (1951) #178-181, WARLOCK (1972) #9-15, AVENGERS ANNUAL #7 and MARVEL TWO-IN-ONE ANNUAL #2.
WEAPONS OF THE METABARON HC NEW PTG
ZOT TP VOL 01 COMP BLACK & WHITE STORIES 1987- 1991 Zachary T. Paleozogt, popularly known as Zot, is a blond-haired, blue-eyed teenage hero from an alternate Earth - this alternate reality is a retro-futuristic technological utopia. Zot eagerly takes on Earth's challenges with the most amusing outcomes. New material includes sketches, designs, some of McCloud's behind-the-scenes working methods, and lots and lots of commentary - "the story behind the stories" as it were.