NEW COMICS
16 APRIL 2014
New in store this week: BATMAN begins a new storyline, SINESTRO gets his own series, the original STAR WARS story by George Lucas nears its conclusion, HARLEY QUINN fights some dastardly foes, HULK seeks vengence as he starts a new storyline at #1, and most importantly, the end of the superior spider-man has finally arrived!
What are you looking forward to reading this week? Talk to us @DavesComics!
BOOM
ADVENTURE TIME #27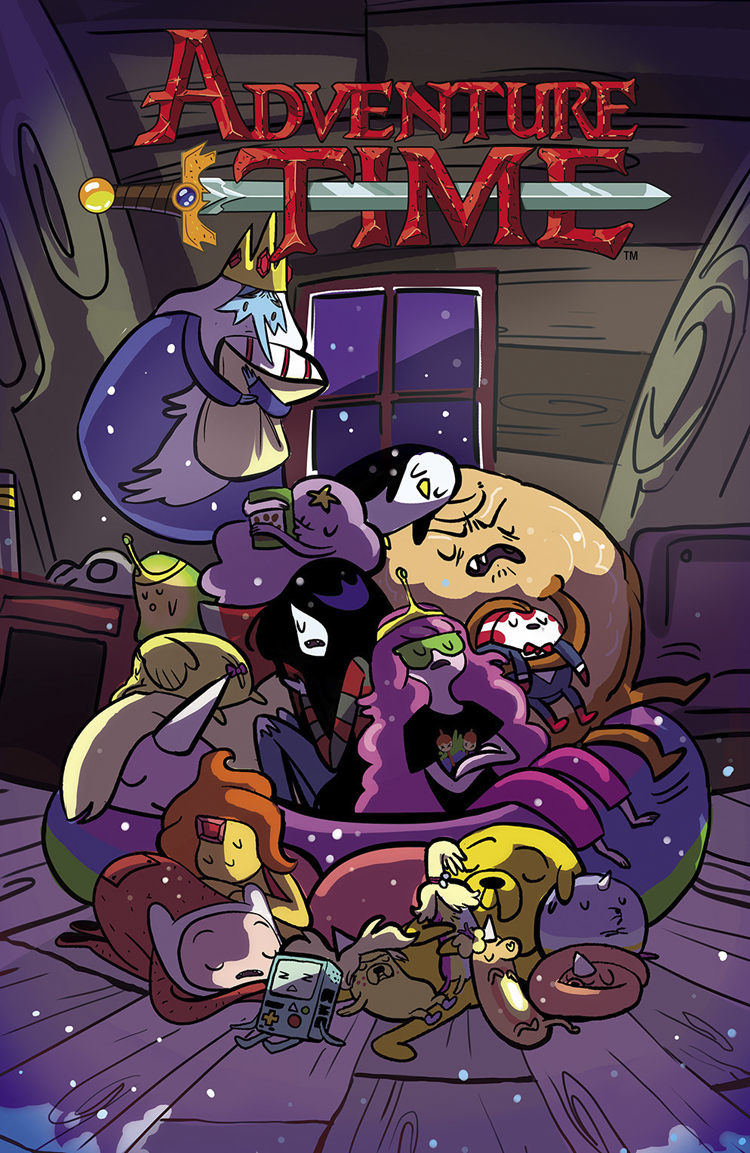 This special arc with guest artist Jim Rugg continues!! Finn and Jake might have
finally met their match. but what will happen with it turns out that the match isn't a
match at all? Things are getting crazy in the land of Ooo and it looks like our
heroes might need someone to save them this time around.
TRANSLUCID #1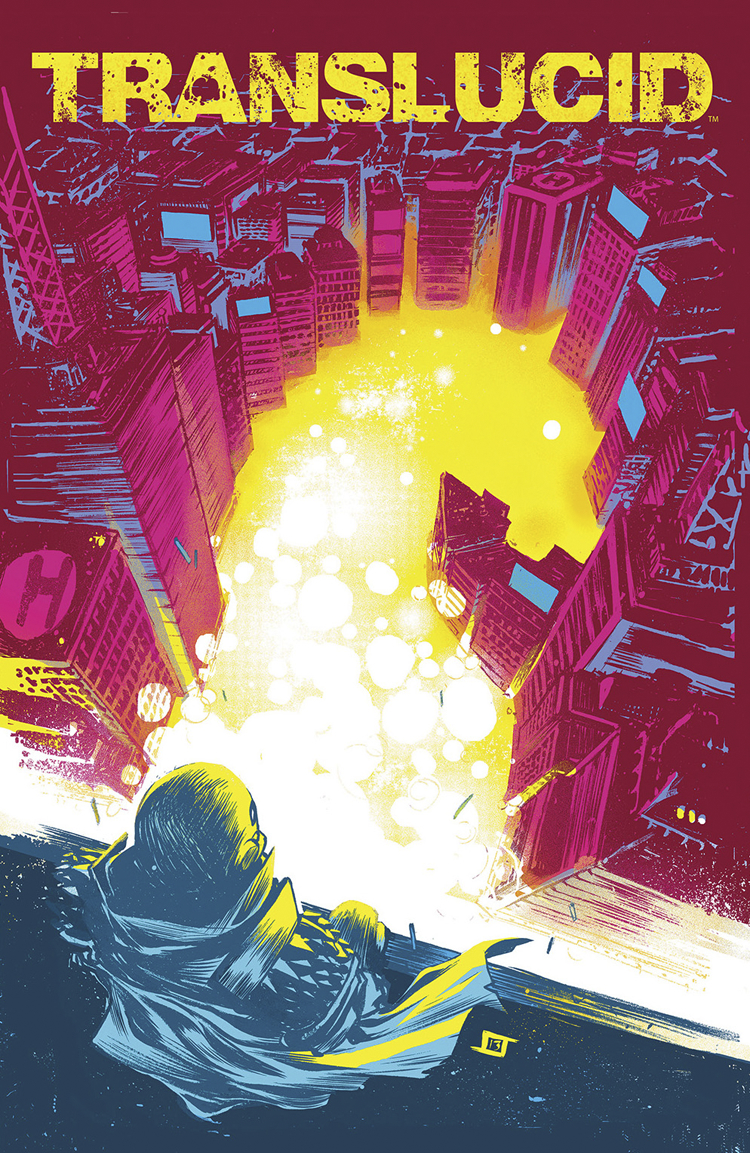 WHY WE LOVE IT: Claudio Sanchez and Chondra Echert have given us such BOOM! Studios
favorites as KILL AUDIO, THE AMORY WARS and KEY OF Z. Their latest book takes the
superhero trope of "the never-ending battle" and turns it into something you've never seen before.
WHY YOU'LL LOVE IT: TRANSLUCID is the superhero story you want but never thought you'd see. A story of childhood hope and loss as much as it is about the meaning of heroism, and what defines a hero and a villain.
WHAT IT'S ABOUT: The Horse has been the archenemy of The Navigator for years. But The Horse feels The Navigator's moral compass has been slipping, and even a villain can't let thathappen. The Horse decides to get a closer look into The Navigator's past that he's buried deep in his subconsciousness and find out what drives a person to make the right choice, and whatpropels someone to make the selfish one. Thus begins an exploration of why a young man would take the mantle of a superhero.
DARK HORSE
BPRD HELL ON EARTH #118
DARK HORSE PRESENTS #35
Stan Sakai's rabbit ronin returns to Dark Horse Presents with a full-colour story! Chad Lambert and Apri Kusbiantoro tell another tale of the backstage world behind life in radio! A new chapter in the secret lives of teddy bears is revealed! And long-running serial Integer City comes to its exciting conclusion! Plus, new instalments of Cruel Biology, S.H.O.O.T. First, The Deleted, Davey Jones, Mister X, and Mr. Monster!
GHOST #3
SKYMAN #4 (OF 4)
STAR WARS #7 (OF 8) LUCAS DRAFT
When Princess Leia falls into the hands of Darth Vader, General Skywalker, Annikin Starkiller, and Han Solo must go on the offensive against the Galactic Empire. But they have a secret weapon on their side-one that the Imperials have vastly underestimated: Wookiees!
STAR WARS DARTH VADER & CRY OF SHADOWS #5 (OF 5)
WHITE SUITS #3 (OF 4)
DC
AMERICAN VAMPIRE SECOND CYCLE #2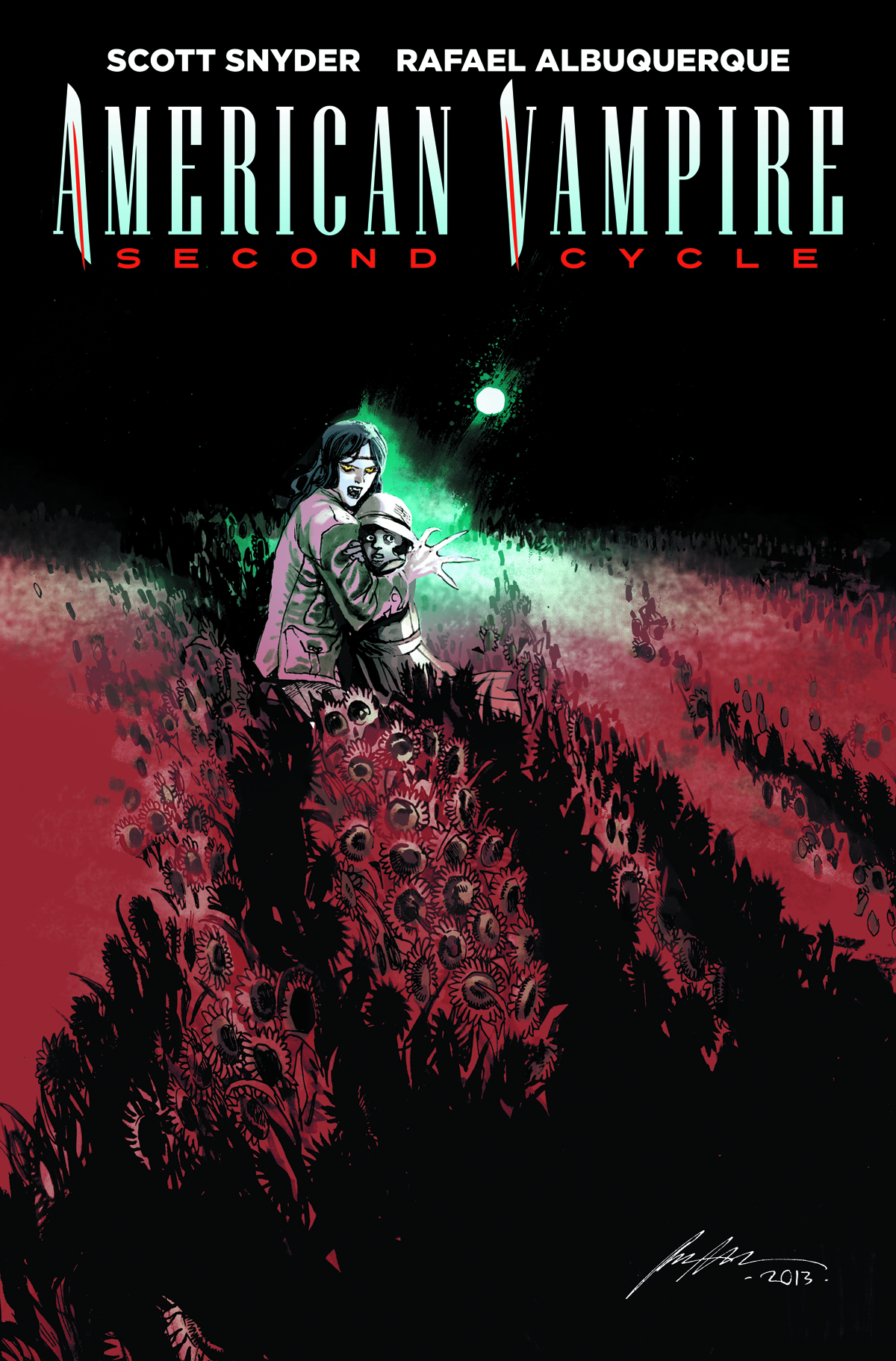 Pearl has made The Preston House a place of peace. But when something comes to threaten that peace, she'll do anything to protect her young strays. The blockbuster return of AMERICAN VAMPIRE continues here!
BATMAN #30 (ZERO YEAR)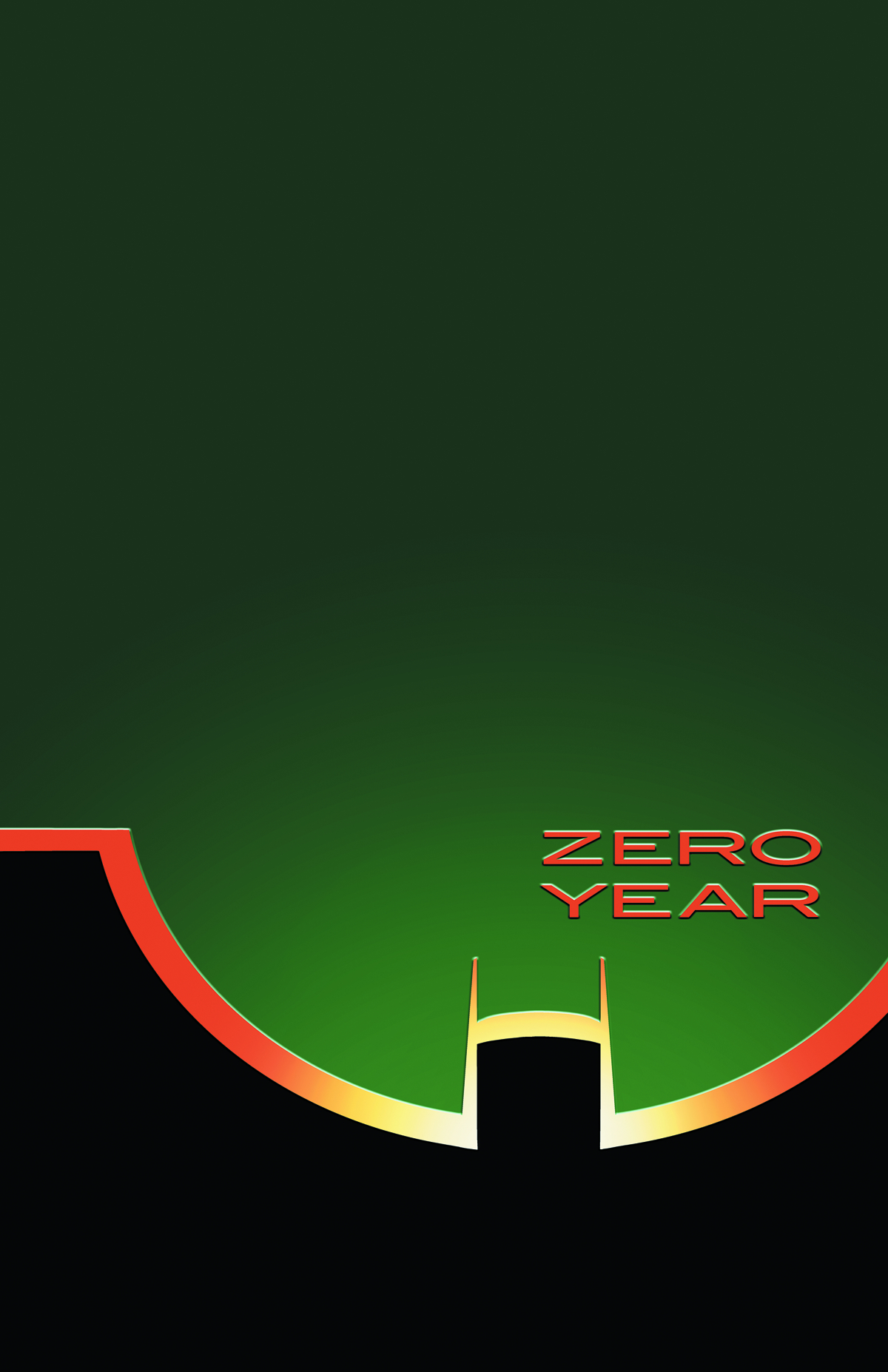 "ZERO YEAR - SAVAGE CITY" begins!
BATMAN AND WONDER WOMAN #30
BATMAN ETERNAL #2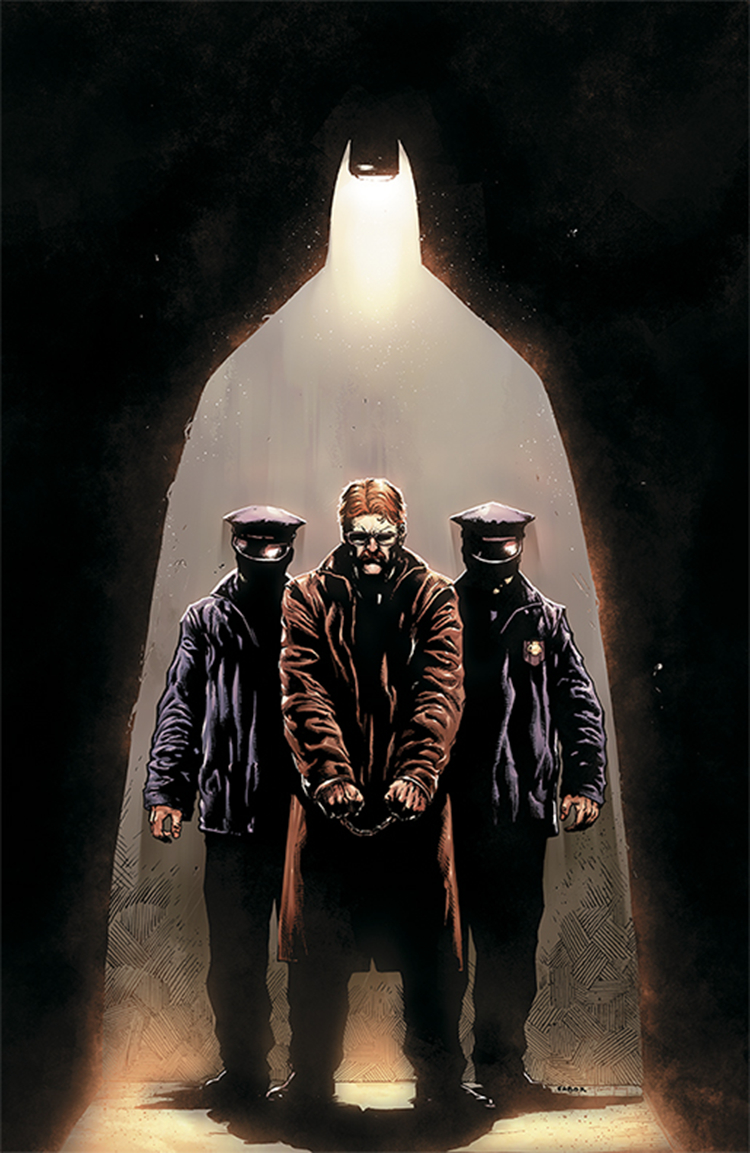 A notorious Batman adversary appears for the first time in The New 52 continuity!
BATWOMAN #30
BIRDS OF PREY #30
GREEN LANTERN NEW GUARDIANS #30
HARLEY QUINN #5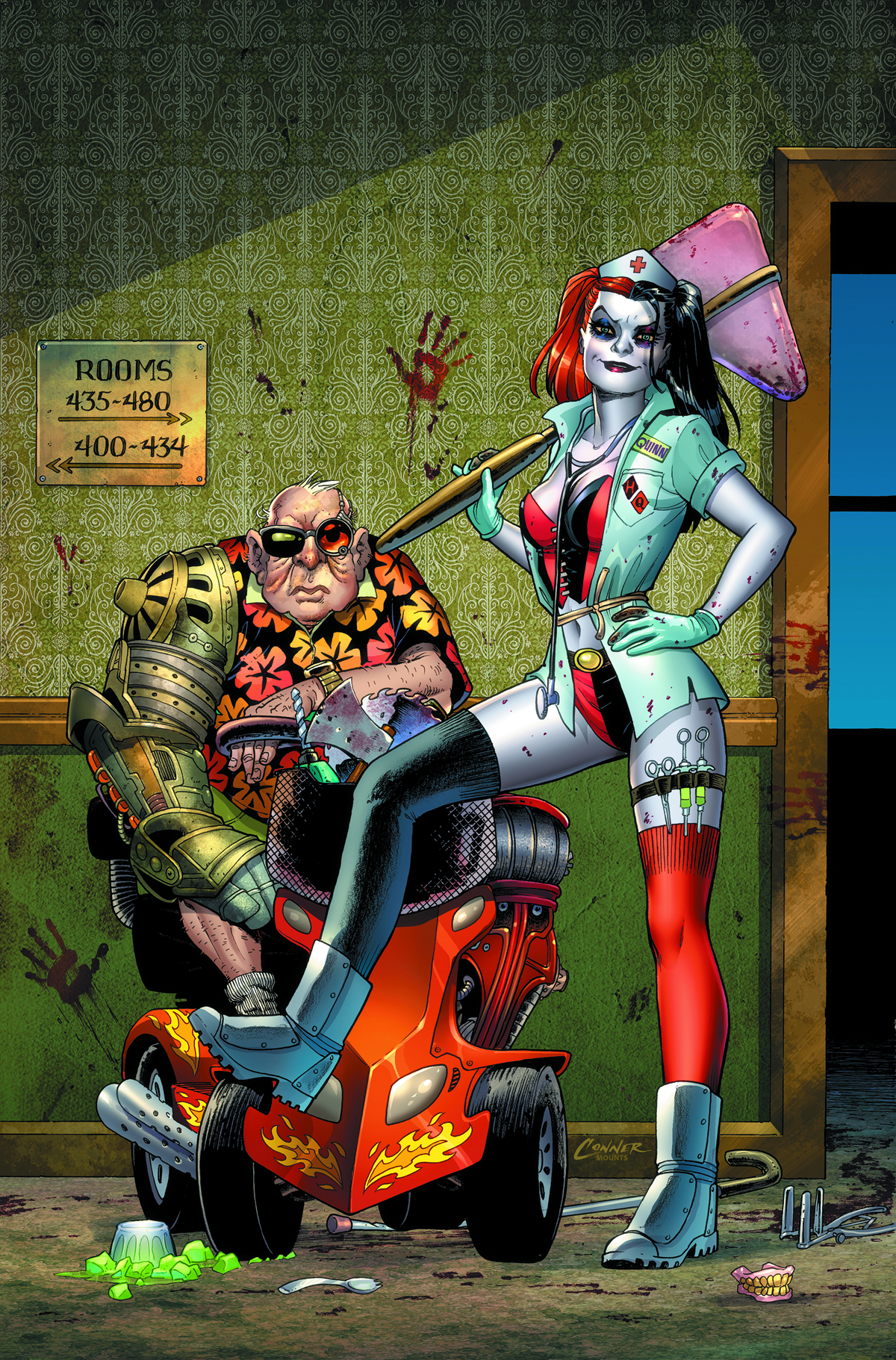 Sure, Harley has made some enemies along the way. So what happens when a bunch of them show up to kill her dead? She kills them right back, of course!
You've been warned: This issue contains violence.
JUSTICE LEAGUE #29 (EVIL)
RED HOOD AND THE OUTLAWS #30
SINESTRO #1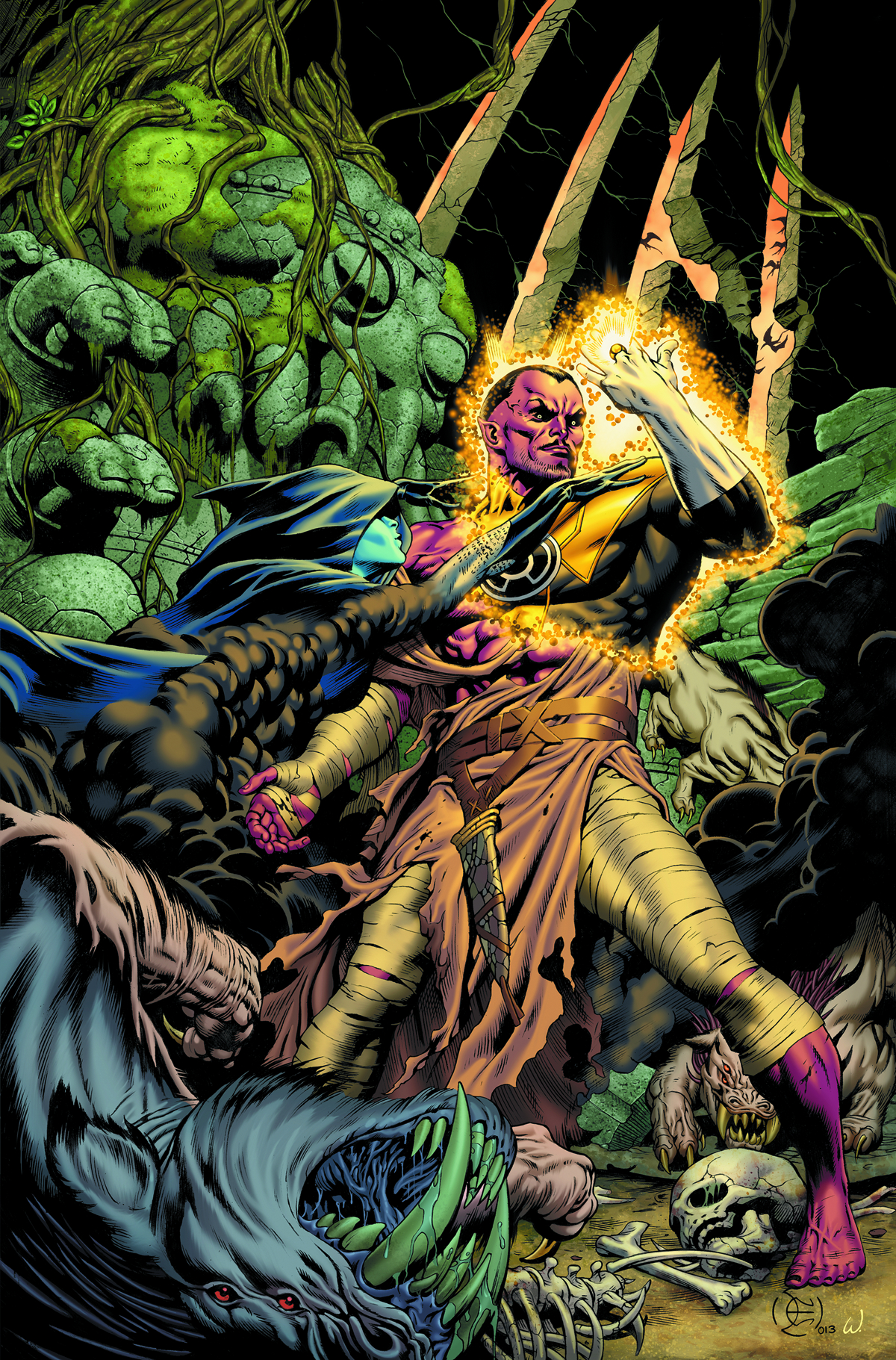 Thaal Sinestro has lost everything he's ever loved: his home, his family, his only friend. But no matter how desperate he becomes, Sinestro will never be without fear...a lesson his one-time ally, one-time enemy Lyssa Drak is eager to teach him! Can he take back the despicable Yellow Lantern Corps? Or does the universe have a new destiny in mind for Sinestro?
SMALLVILLE SEASON 11 LANTERN #1 (OF 4)
SUPERGIRL #30
TRINITY OF SIN PANDORA #10
UNWRITTEN VOL 2 APOCALYPSE #4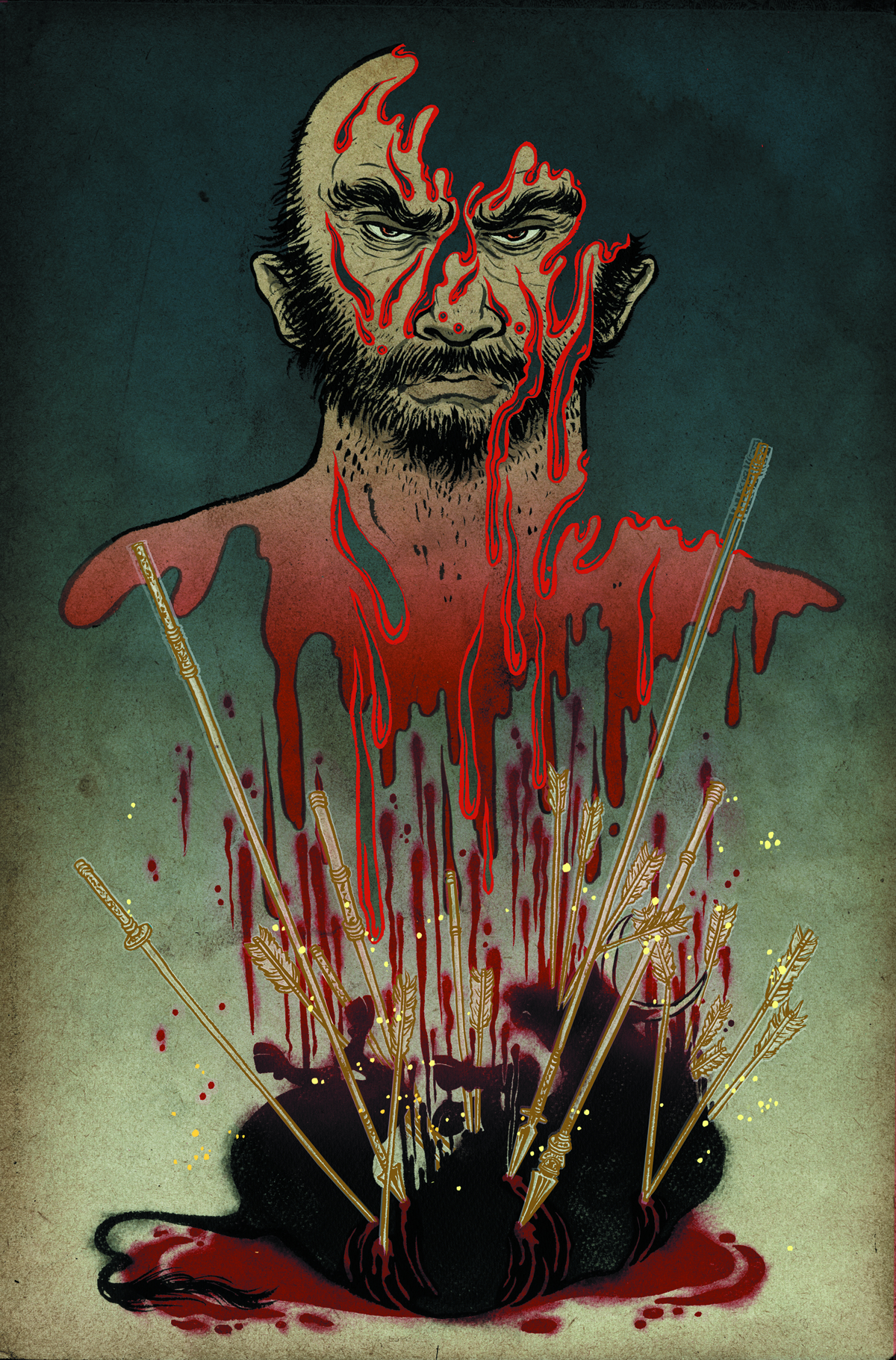 "War Stories," part 3 of 3. Sometimes the closest thing you can find to a friend is your enemy's enemy. But when Tom tries to enlist the help of Madame Rausch, he discovers that she's already fighting a war of her own.
WONDER WOMAN #30
DYNAMITE
BAD ASS #4 (OF 4)
CAPT ACTION CAT #1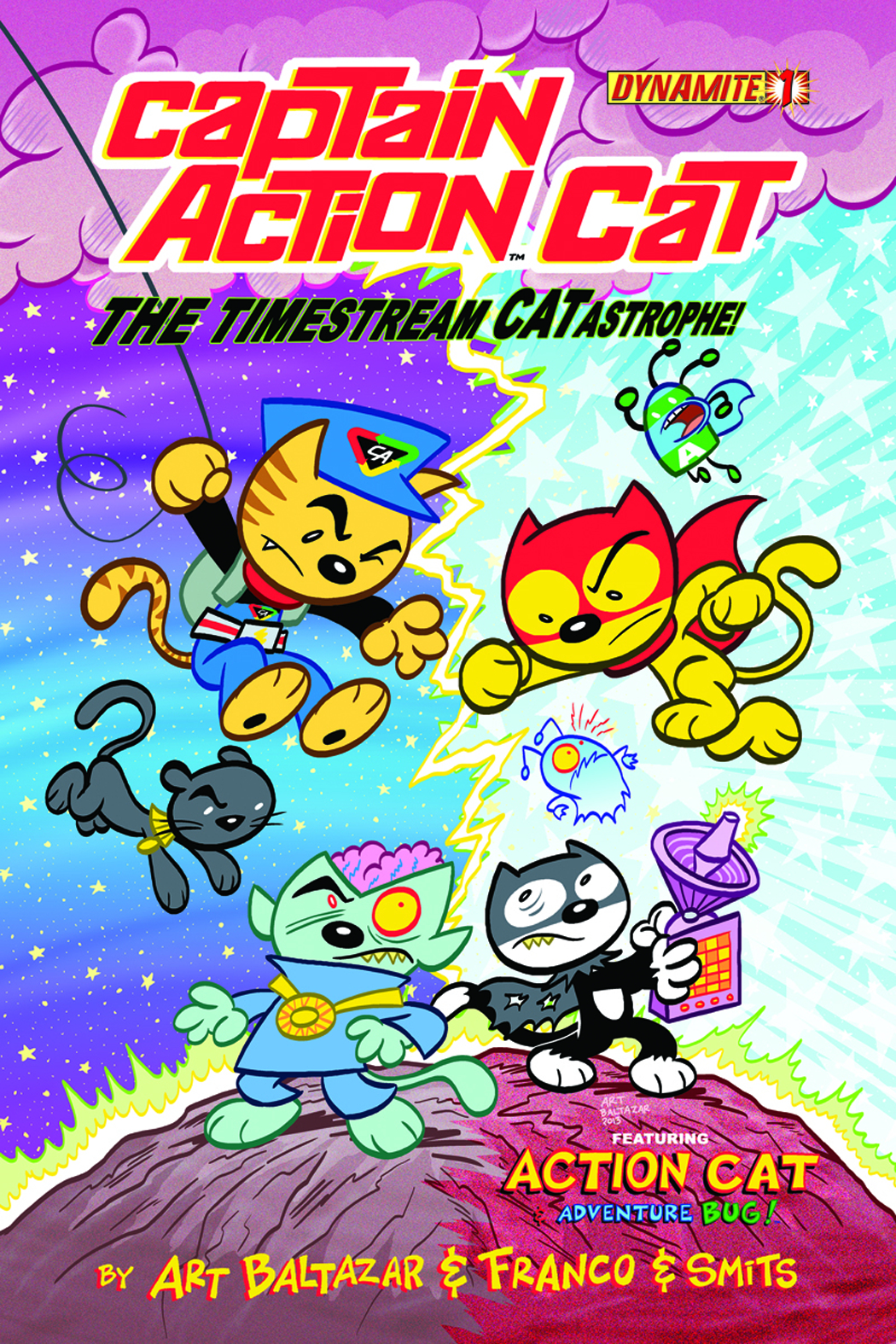 THIS is it kids! The Cross-Over EPIC Event of a lifetime! Finally, CAPTAIN ACTION CAT meets ACTION CAT and the characters from AW YEAH COMICS! There is something EVIL out there and EVIL CAT is determined to find it! Even if it means searching throughout the SILVER AGE to do it! Could this blip on the screen be the one known as DOCTOR EVIL CAT?! We bet it is! What will happen when the SILVER AGE and the AW YEAH AGE collide! What does this mean to the Time-stream? The Fate of the comic world may change forever! PLUS, a mysterious frozen souvenir from the GOLDEN AGE makes a visit! Brought to you by the EISNER and HARVEY Award winning, New York Times best-selling Famous Cartoonists-Art Baltazar & Franco! CAPTAIN ACTION CAT is based on the classic Action-Figure Adventure-toy CAPTAIN ACTION! True story.
ROBOTECH VOLTRON #2 (OF 5)
SHADOW #24
SHEENA #1
SOLAR MAN OF THE ATOM #1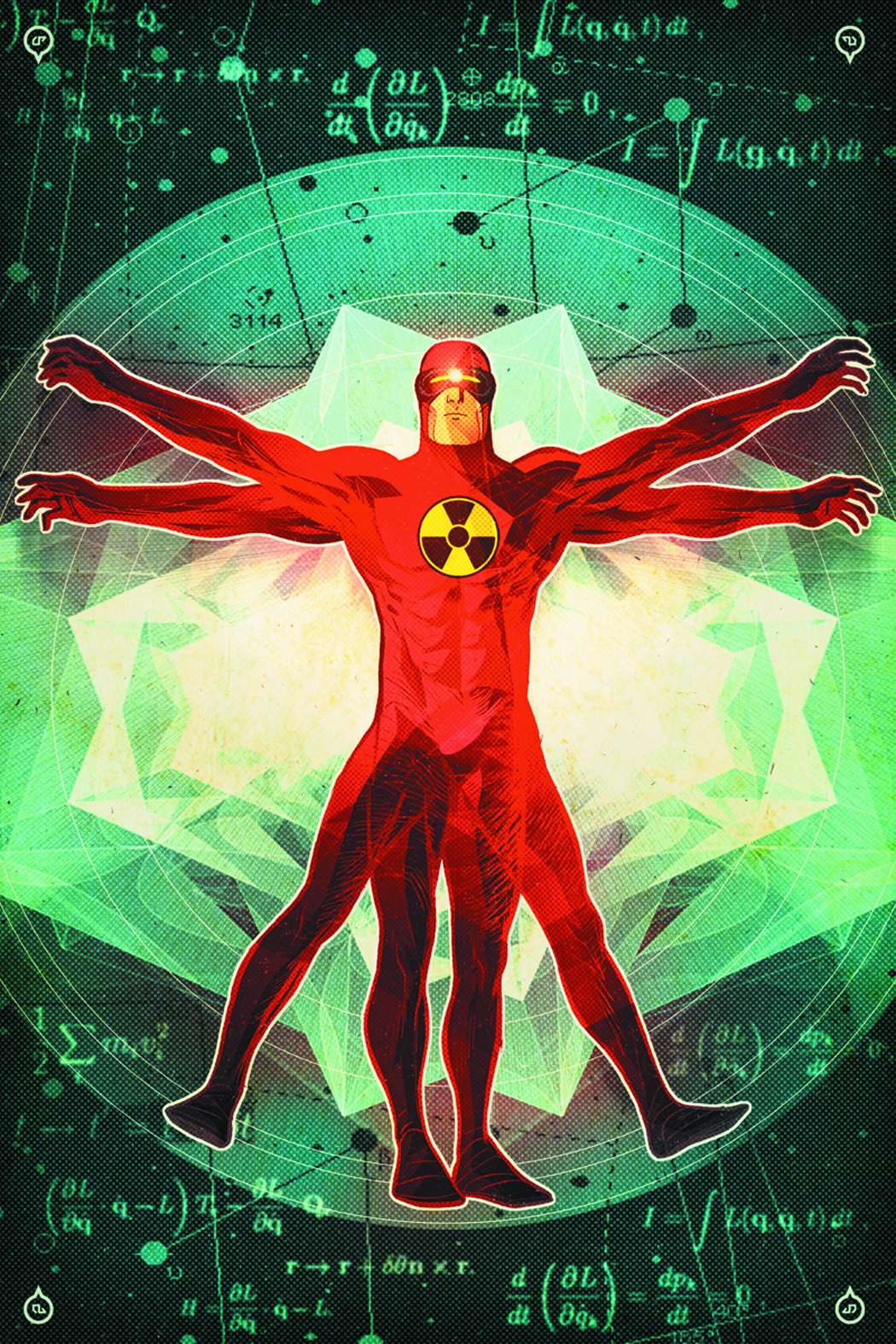 "This all started with an accident..."AN ALL-NEW CORNER OF THE GOLD KEY UNIVERSE! Flooded with experimental radiation that grants him unbelievable powers, the brilliant-and-obsessive Dr. Phil Seleski seeks to unlock the secrets of the universe, begrudgingly becoming a "hero" along the way. But can a single man be trusted with near-limitless abilities? What will this mean to the ones he loves? And will his choices lead to utter chaos and destruction? Brilliant writer FRANK BARBIERE (Five Ghosts) and JOE BENNETT present the Man Of The Atom as you've NEVER imagined!
IDW
CROW PESTILENCE #2
CURSE #4 (OF 4)
FRANKENSTEIN ALIVE ALIVE #3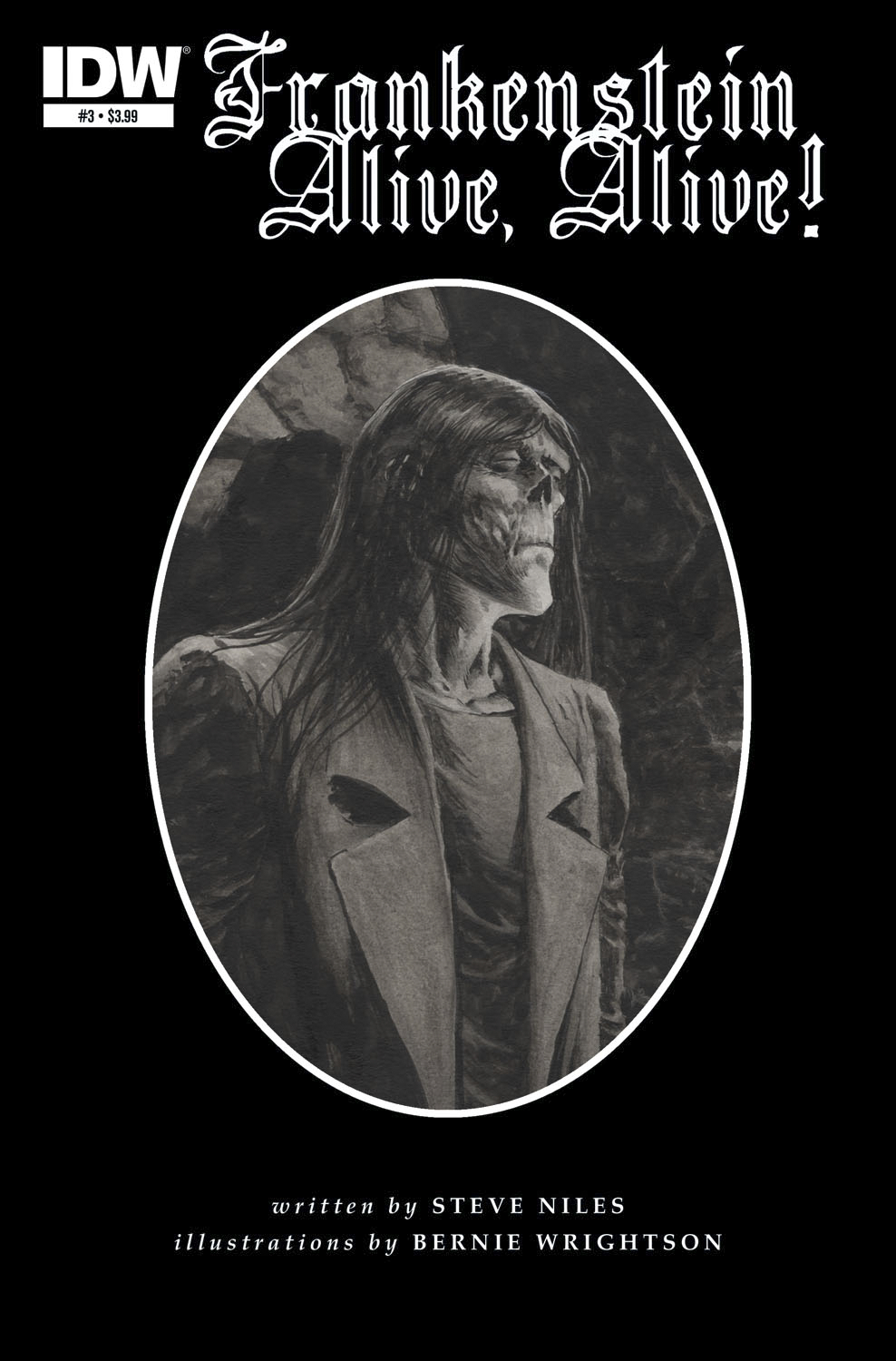 The Monster has lived under the roof of Dr. Ingles for over a year but now what seemed like hospitality has taken a sinister turn. Why is the Doctor dismissing the other patients?
And why is the monster left behind?
FRANKENSTEIN ALIVE ALIVE REANIMATED ED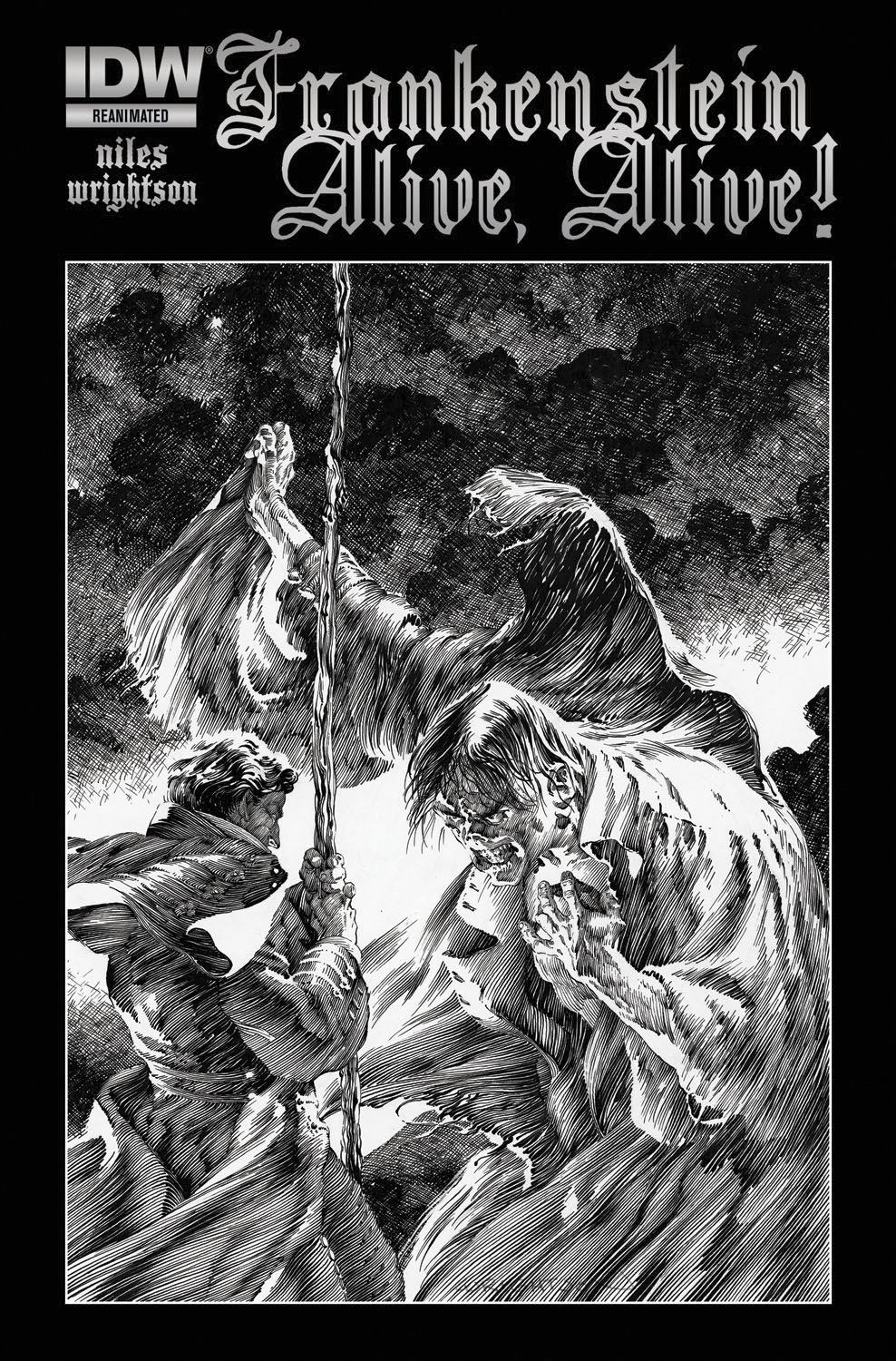 Reissuing the first two sold-out issues of Steve Niles and Bernie Wrightson's monster masterwork, in one handy volume! See what all the critical acclaim is for, in time for the third issue, because the first two are long gone...
HAUNTED HORROR #10
MY LITTLE PONY FRIENDS FOREVER #4
TRANSFORMERS WINDBLADE #1 (OF 4) DAWN O/T AUTOBOTS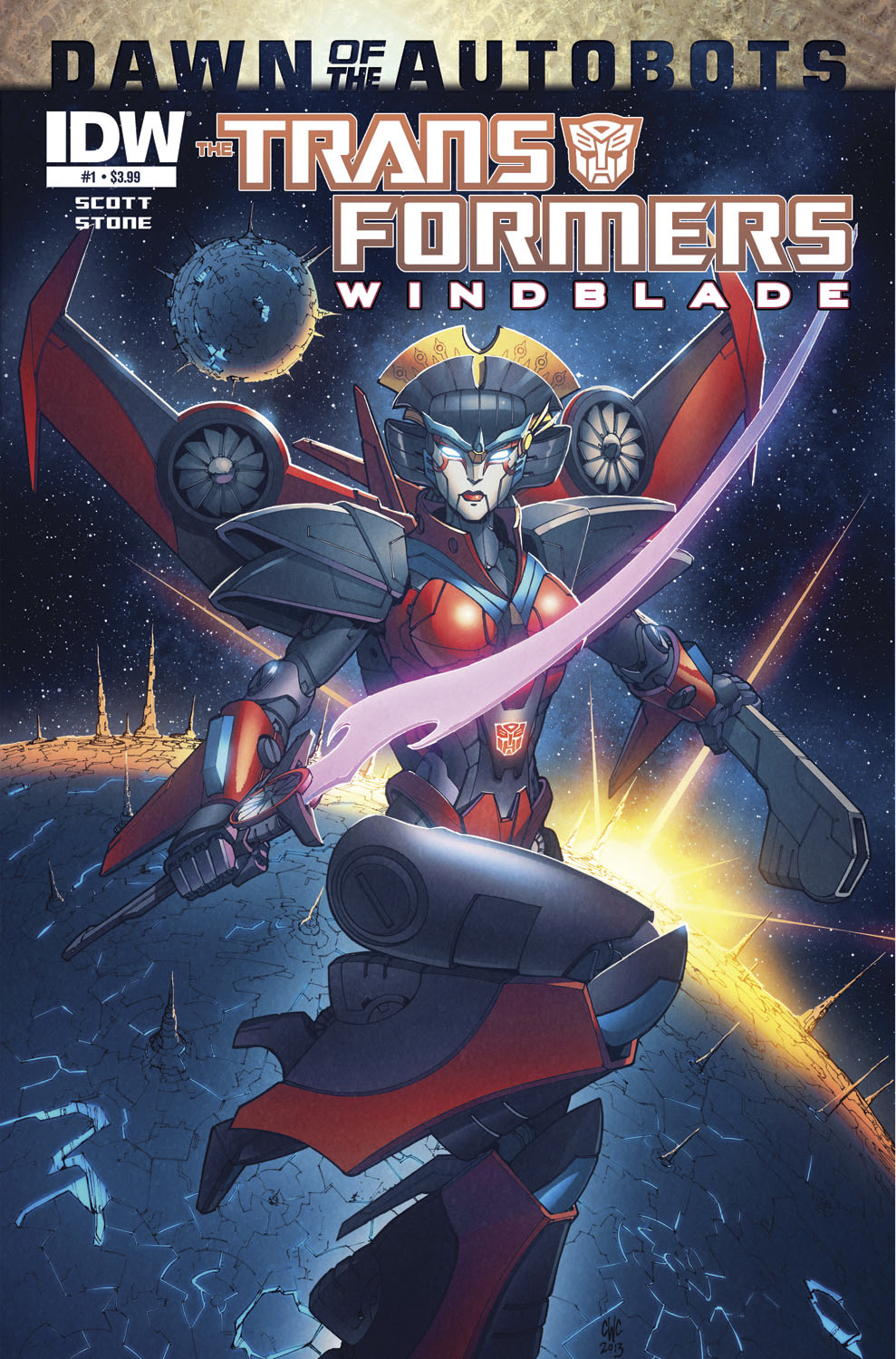 In the aftermath of DARK CYBERTRON, WINDBLADE takes the planet by storm. But where did she come from-and what does her secret mean to the future of the TRANSFORMERS? A powerful new chapter in the TRANSFORMERS saga begins here!
X-FILES ANNUAL 2014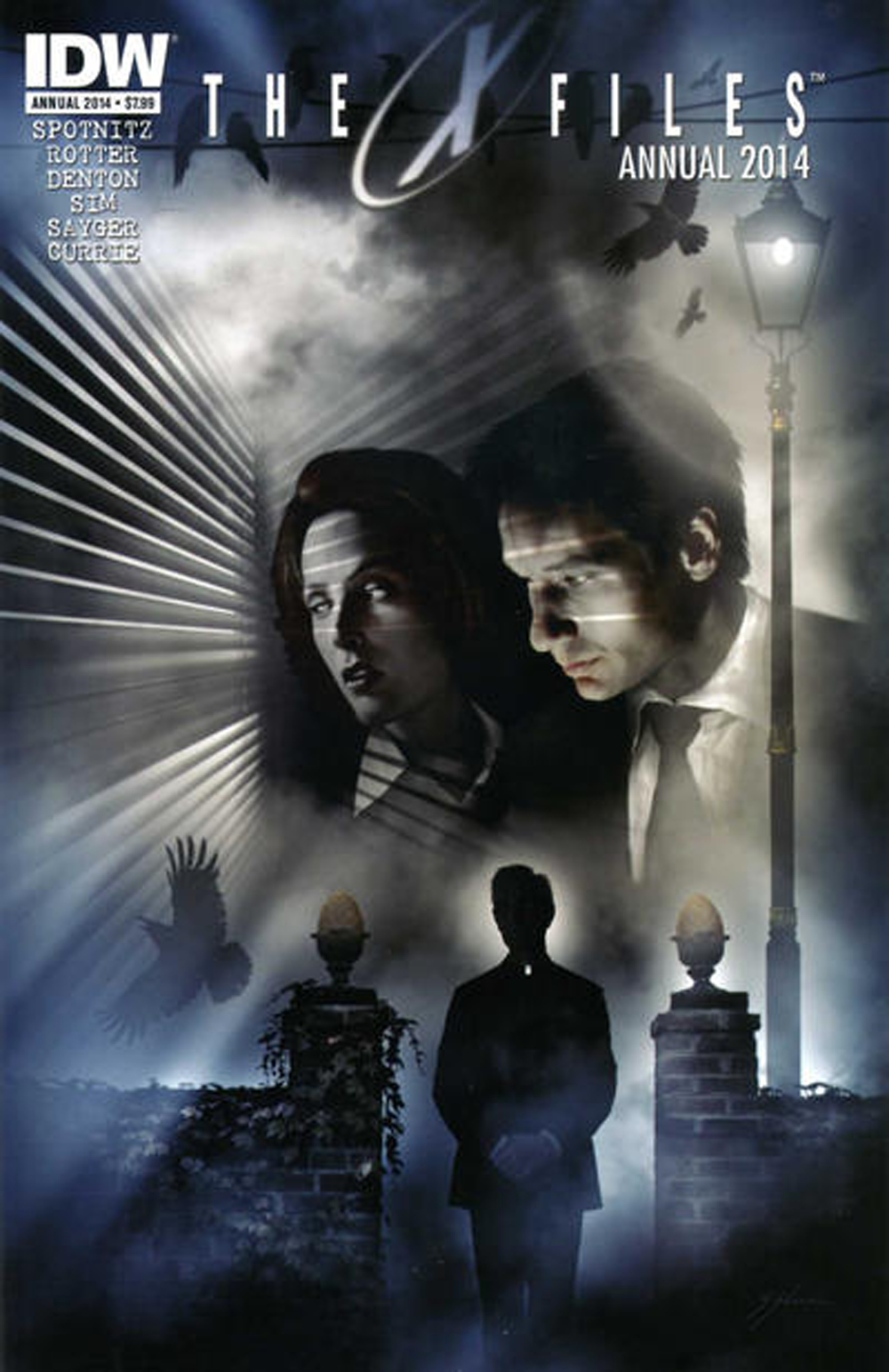 The X-Files writer/producer Frank Spotnitz returns with an untold tale from Mulder and Scully's first stint with the FBI. When a man returns from the dead with a warning for his wife, the agents investigate and cross paths with a very peculiar priest.
In the second story, Cerebus creator Dave Sim writes his first-ever The X-Files story and first scripted licensed work in... forever? with "Talk to the Hand," a nightmarish tale starring a sleeping Dana Scully!
IMAGE
FIVE WEAPONS #8
MERCENARY SEA #3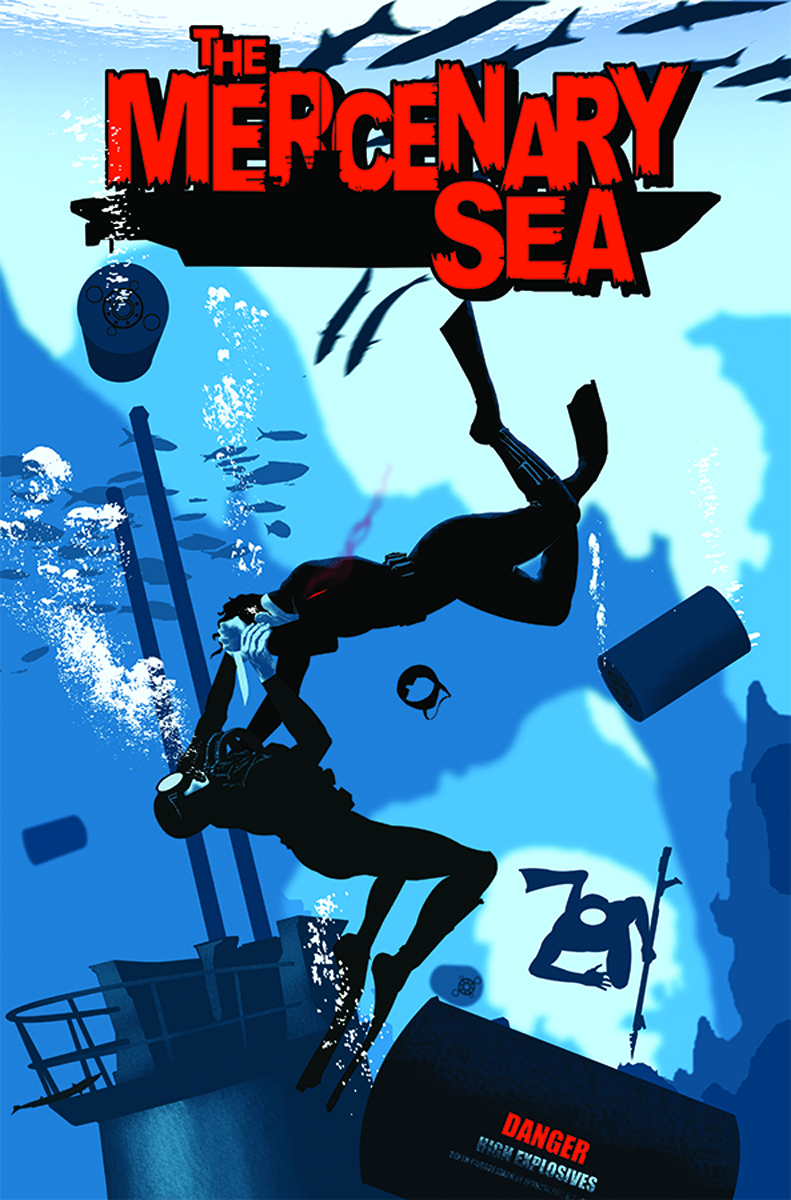 "BETWEEN THE DEVIL AND THE DEEP BLUE SEA"
Jack Harper and the crew of the Venture slip into enemy waters to rescue a British spy, code named "Top Hat." Only their old adversary, Captain Tono of the Imperial Japanese Navy, spoils the party.
MINIMUM WAGE #4
MORNING GLORIES #38
SHOTGUN WEDDING #3 (OF 4)
STRAY BULLETS THE KILLERS #2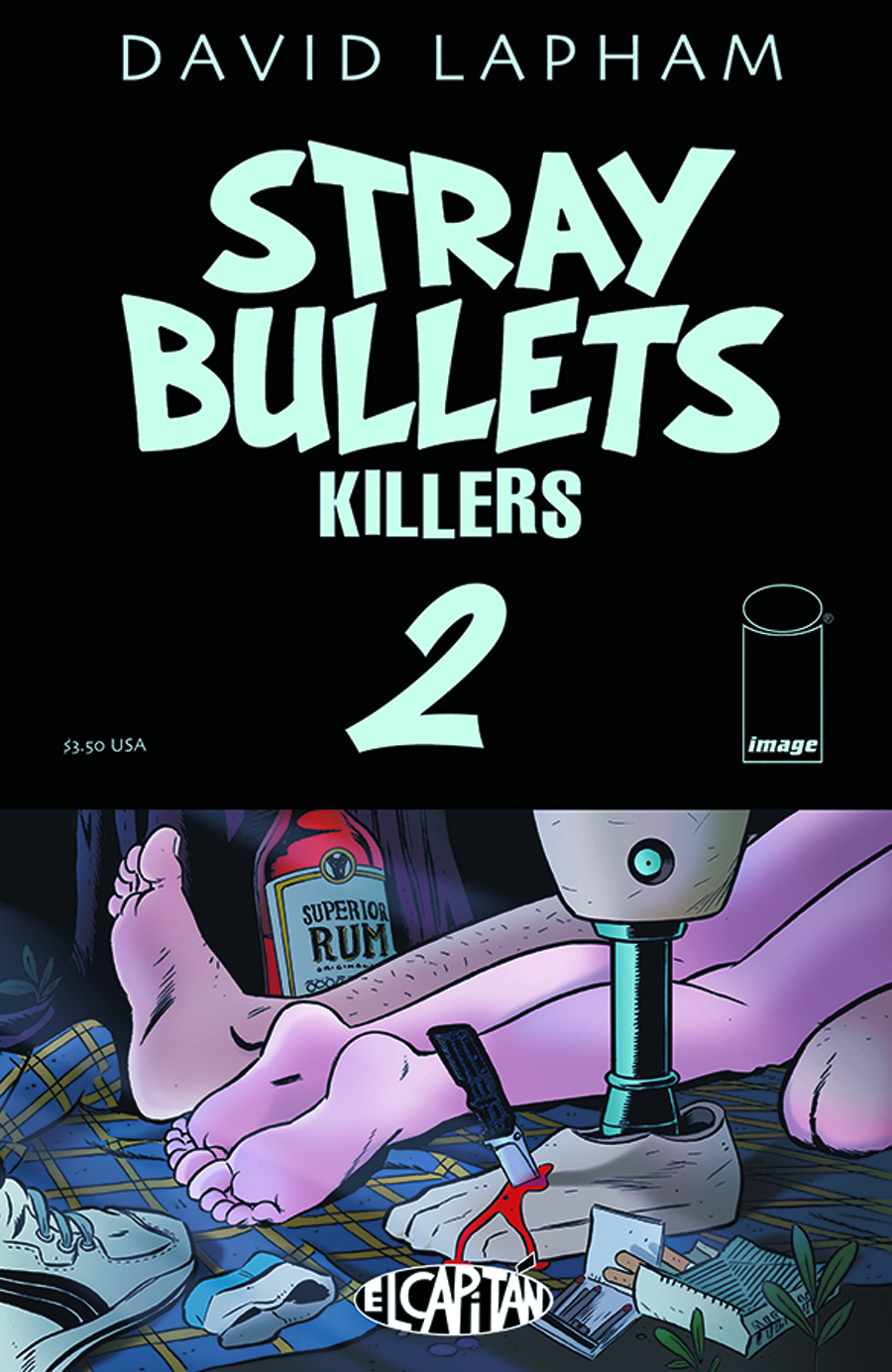 When her niece, missing for almost a year, shows up on her doorstep with a horrifying secret, Carol Hogarth will find out that people can be poison...especially if that person is named Virginia Applejack. Find out what best friends, worst enemies, an artificial leg, and a bottle of rum all have to do with "THE KILLER WHO AWOKE BEFORE DAWN."
WITCHBLADE #174

INDIE
ALL NEW FATHOM #6 (OF 8)
ARCHIE #654
AUTEUR #2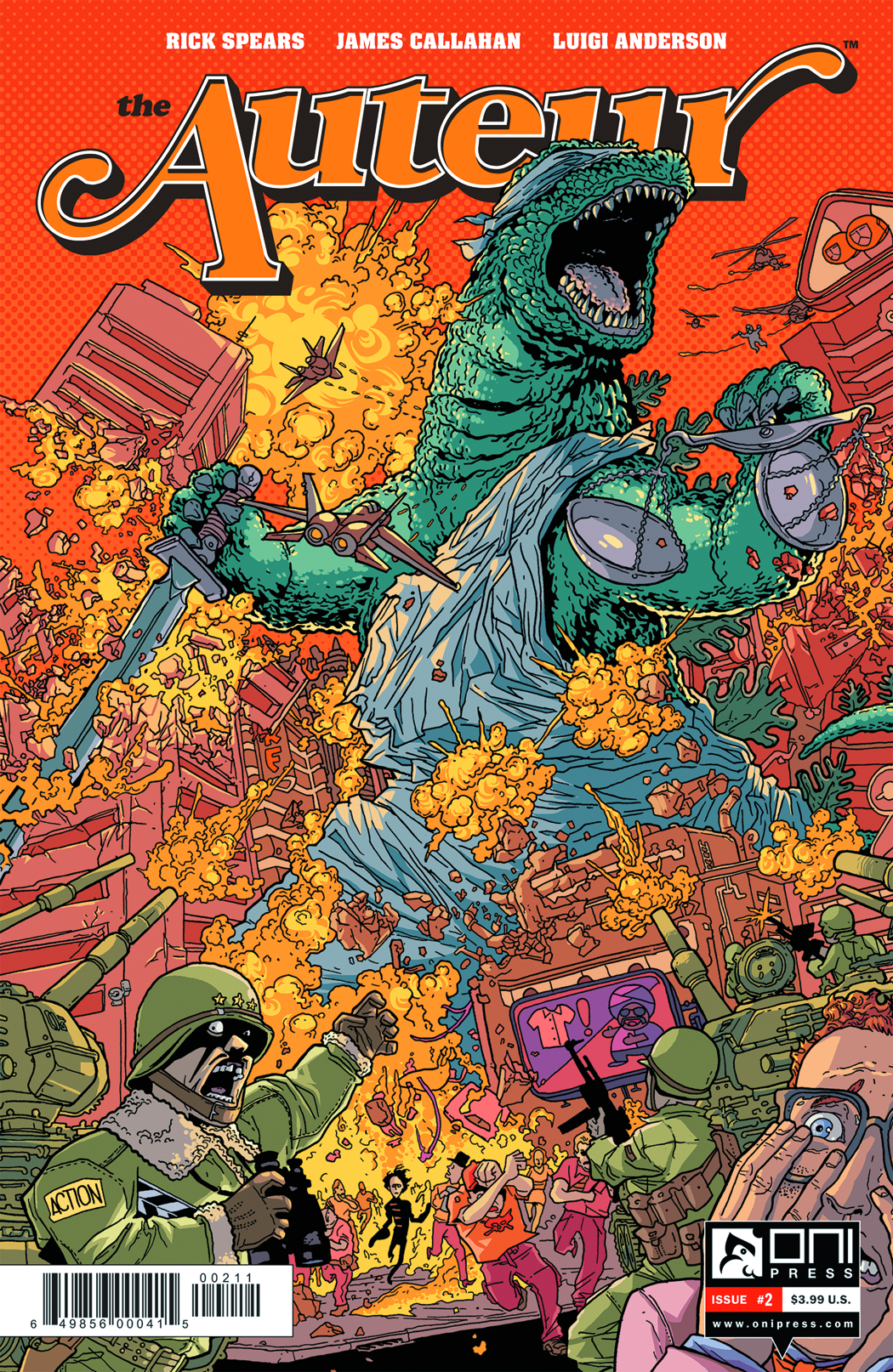 Notorious Hollywood producer, Nathan T. Rex aims to punch up the gore on his new horror film Presidents Day by hiring a real life serial killer as a "murder consultant". Hijacking the Darwin killer's legal defense, Rex spins the "trial of the century," into a mockery of justice, all in the name of Tinseltown glory!
GFT INFERNO AGE OF DARKNESS
GOD IS DEAD #11
MERCENARY PIG #1
MEGA MAN #35
ROVER RED CHARLIE #5 (OF 6)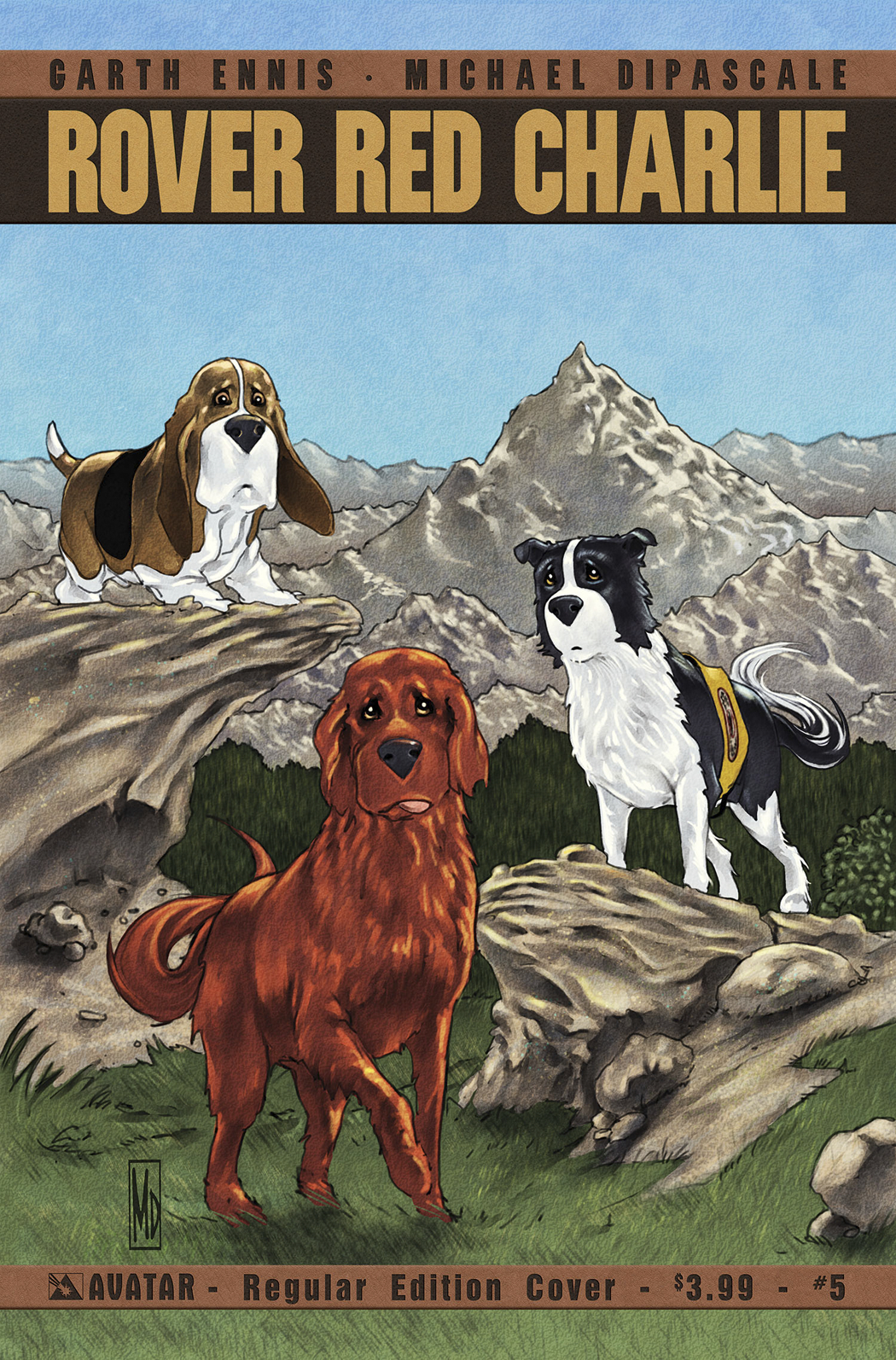 Long gone are the days of treats and dog parks. Rover, Red, and Charlie near the end of their canine odyssey as they discover the trail to their final destiny. As the feeders' world collapses around them, these three best friends continue to search for the new path in this post-apocalyptic world. And with the very forces of nature seemingly against them, the trio must find a way to the Big Splash. GARTH ENNIS, the master of original horror, has crafted a story that eloquently reveals the best and worst in human nature through the actions of man's best friend.
SIMPSONS COMICS #211
SONIC UNIVERSE #62
STAR MAGE #1 (OF 6)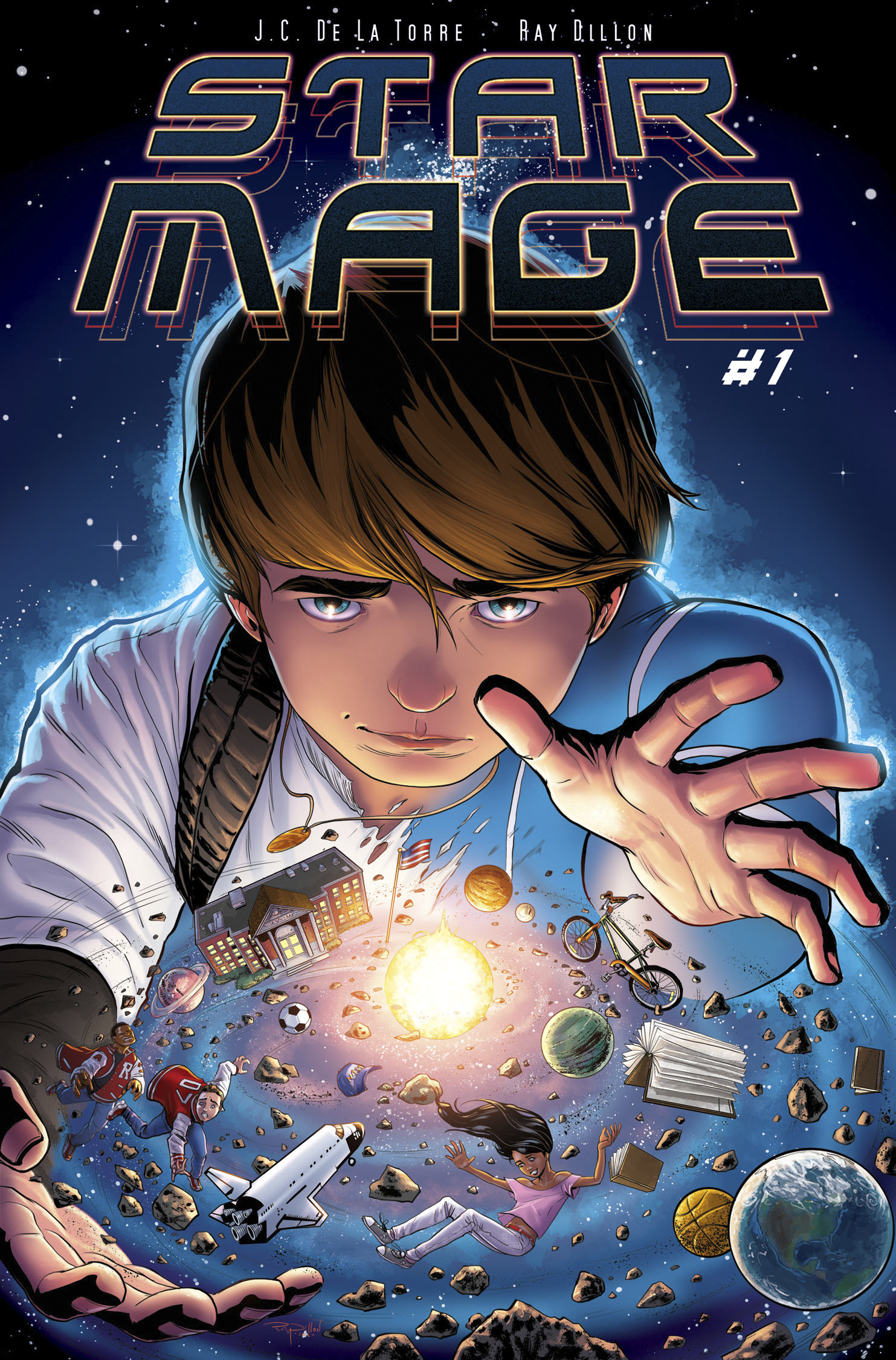 Part One: "Darien"
JC De La Torre, author of the critically acclaimed novel Ancient Rising, gives us a new fusion of Science Fiction and Magic in Star Mage. In issue one, Darien Connors discovers he's not from Earth, has strange magical powers and is the key in an ancient war between two alien races of necromancers. Like Harry Potter meets the Last Starfighter, Star Mage offers wizard battles with a side of spaceship warfare, alien worlds and weird creatures.
X-O MANOWAR #24

MARVEL
AMAZING X-MEN #6
DEADPOOL VS CARNAGE #2 (OF 4)
HULK #1 ANMN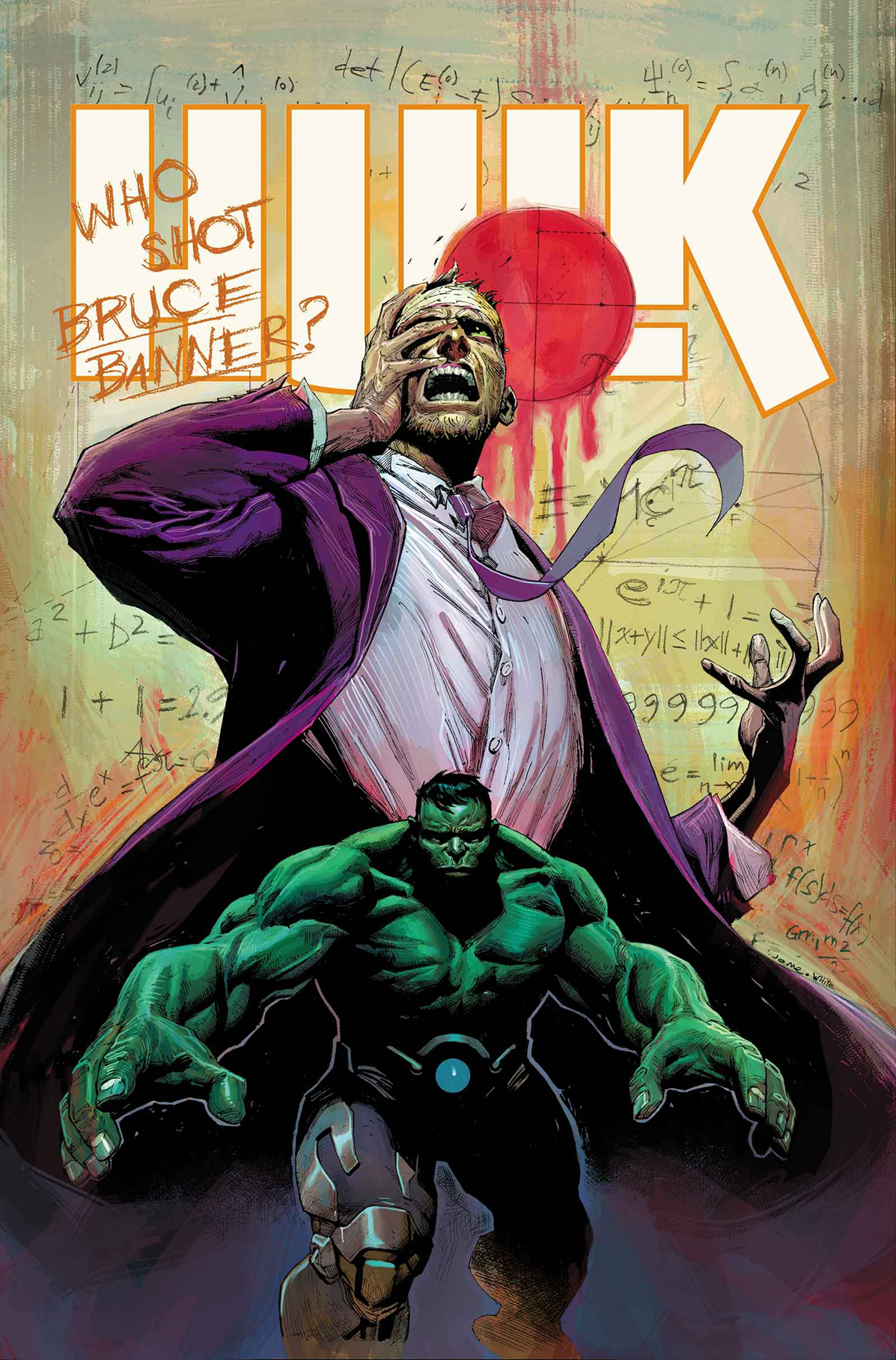 ALL-NEW DIRECTION! THE EPIC "BANNER D.O.A." BEGINS NOW!!!
Following the shocking events of last month's INDESTRUCTIBLE HULK finale, Bruce Banner lies at death's door! If he survives, it WON'T be as the Bruce Banner we've known! How will the Hulk wreak vengeance on Banner's assailant? How CAN he?
MS MARVEL #3 ANMN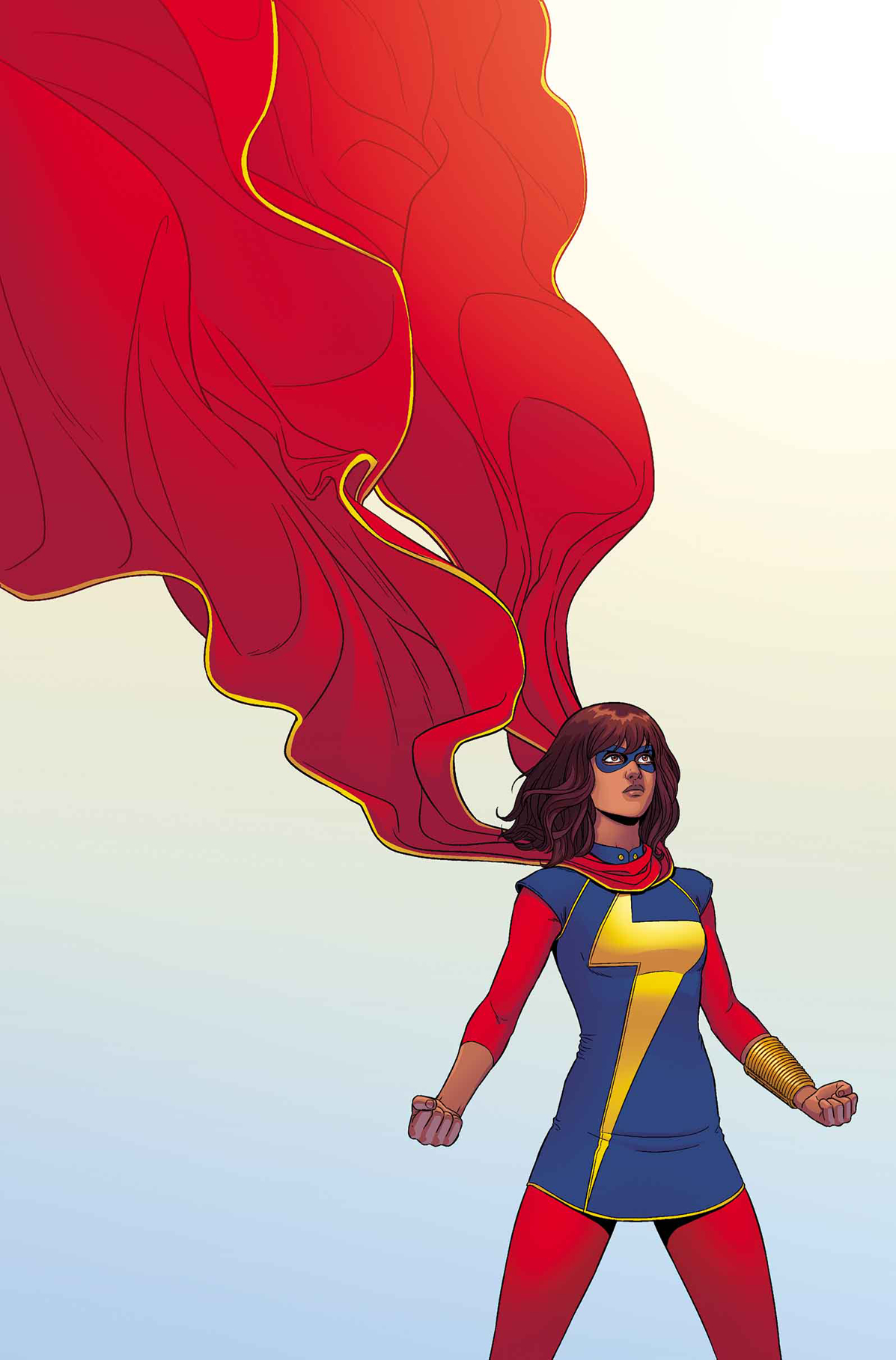 The All-New Ms. Marvel has already gained international fame.
But in Kamala's case, star-power comes with a whole lot of... awkwardness.
Find out why the most exciting new Marvel hero is also the most loveable!
NOVA #16
SUPERIOR SPIDER-MAN #31 ANMN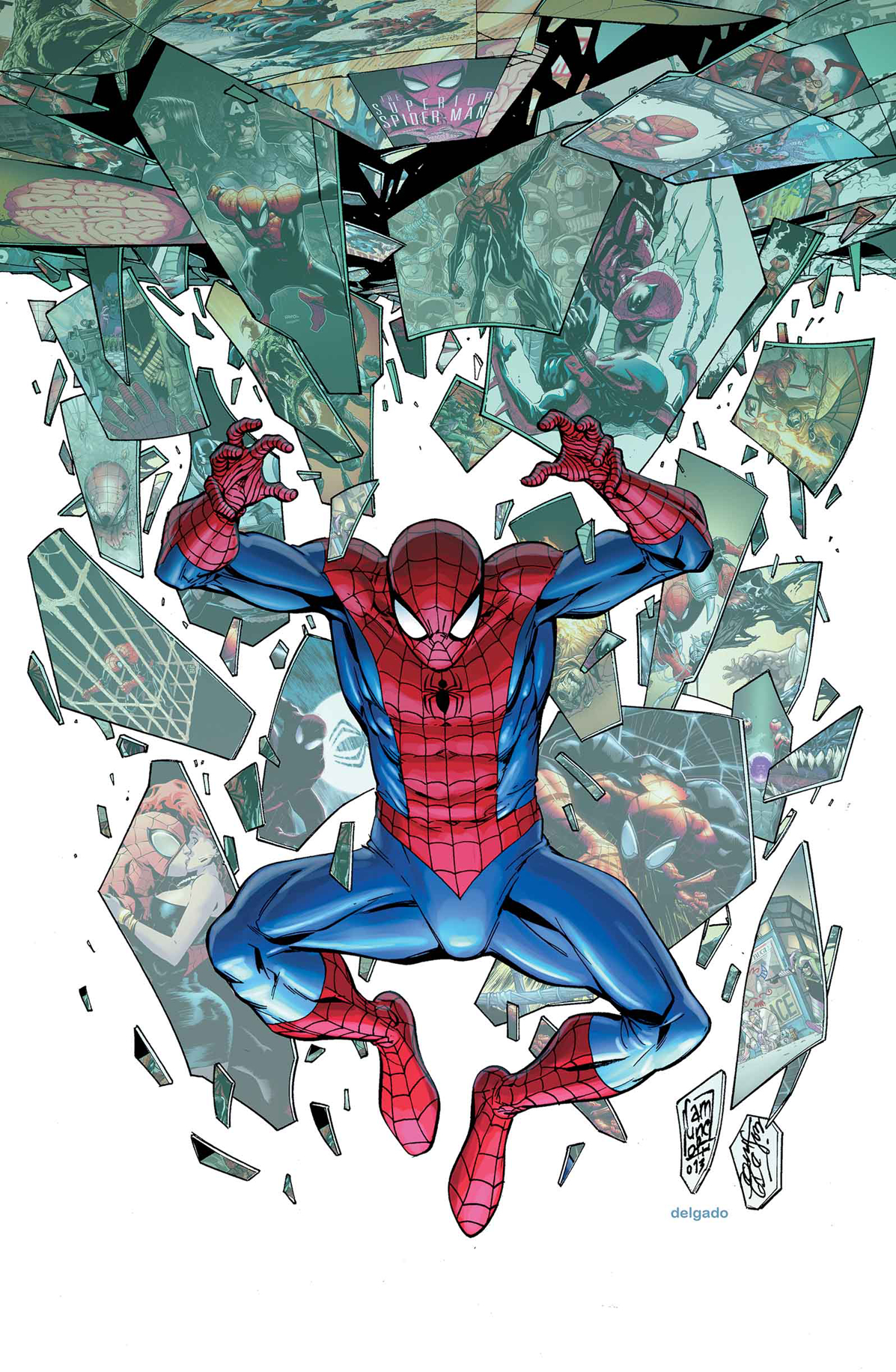 SERIES FINALE!
The end of an era! A tale of triumph and tragedy! The GREEN GOBLIN unmasked! A hero reborn! But what does this mean for OTTO OCTAVIUS?!
There's only one man who can save us from the Goblin Nation...
PETER PARKER: The one, true SUPERIOR SPIDER-MAN!
THOR GOD OF THUNDER #21 ANMN
ULTIMATE FF #1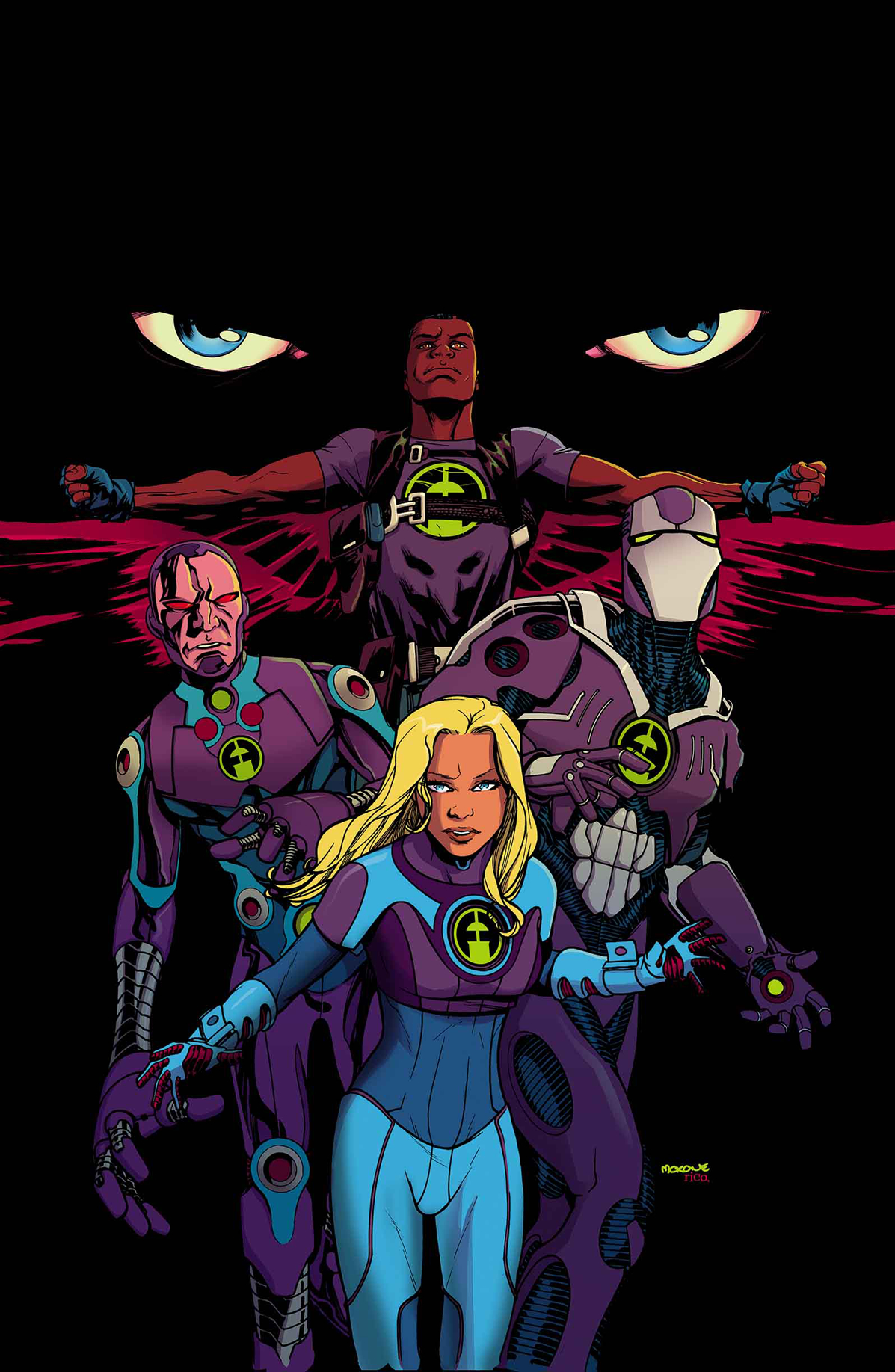 The Future Foundation is all that stands between us and COMPLETE AND UTTER DOOM.
Sue Storm, Tony Stark, Machine Man and Sam Wilson face the ONCOMING DESTRUCTION. A mysterious new member will join their ranks, whether they like it or not. Hint: They will not.
UNCANNY X-MEN #20 ANMN
WHAT IF AGE OF ULTRON #3 (OF 5)
WINTER SOLDIER BITTER MARCH #3 (OF 5) ANMN
SHIELD agent Ran Shen vs the Winter Soldier with the fate of the Cold War in the wings!
Hydra's top agents move in. High octane spy-fi action in the mighty Marvel style!
WOLVERINE #4
WOLVERINE AND X-MEN #3 ANMN
X-FORCE #3 ANMN
X-MEN #13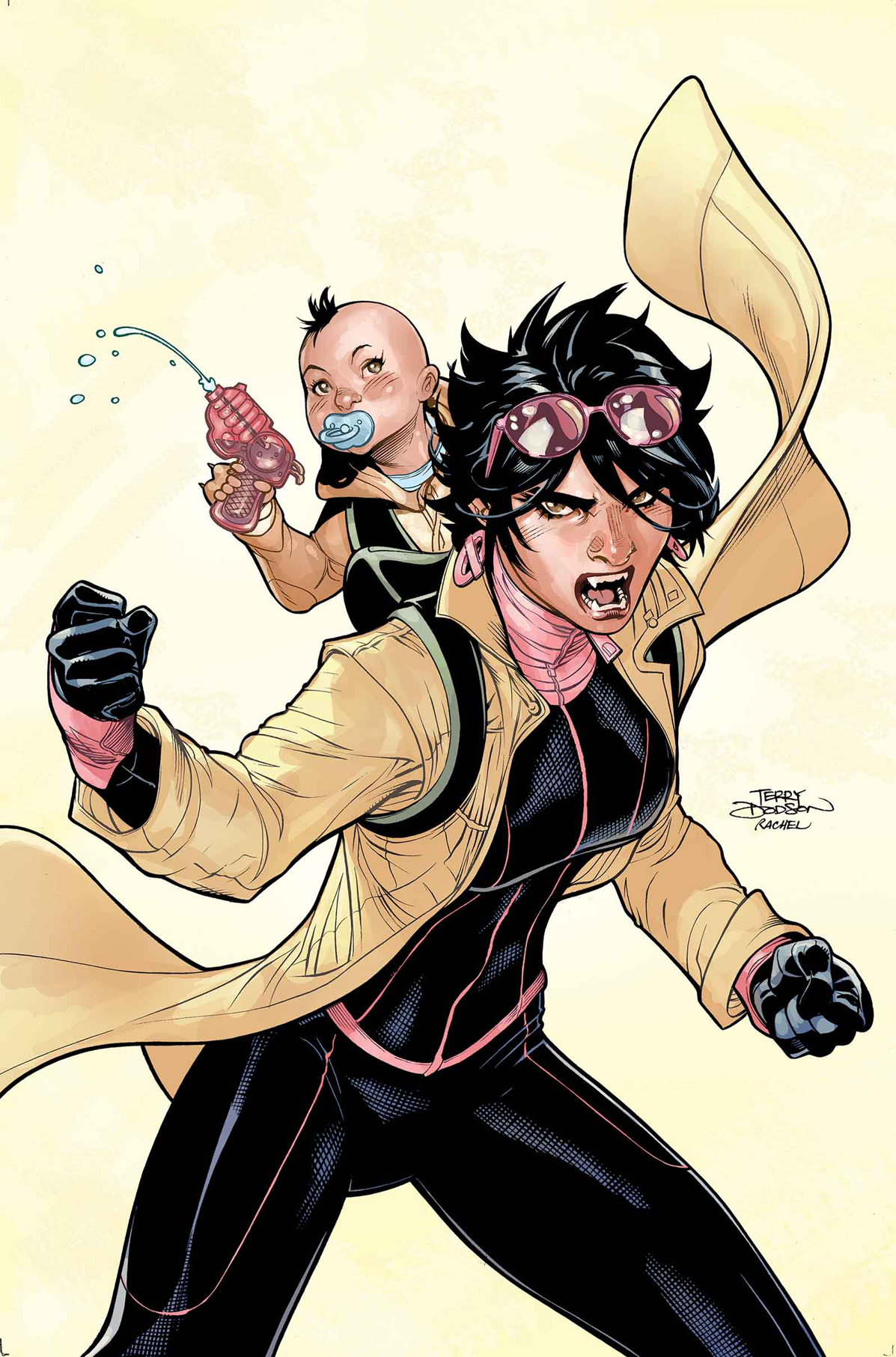 BLOODLINE PART 1
Jubilee is haunted by Shogo's past... or is it his future?!