24 APRIL 2014
We hope everyone had a lovely Bank Holiday, and are ready for more thrilling comics coming your way. Please be aware that due to the holiday New Comic Day is now Thursday, 24 April. We've also remodeled the upstairs comic floor so hopefully you'll all enjoy the changes! I think it's going to look fabulous. :)
Books arriving this week: new editions of BOOKS OF MAGIC, DUNGEONS AND DRAGONS, and the surreal fantasy SOMEPLACE STRANGE, a charming documentation of turn of the century Jewish culture in A BINTEL BRIEF, two classic heroes join forces in ROCKETEER SPIRIT: PULP FRICTION, and new collections for SECRET AVENGERS, X-MEN LEGACY and GREEN LANTERN.
What are you looking forward to reading this week? Talk to us @DavesComics!
A BINTEL BRIEF LOVE AND LONGING IN OLD NEW YORK GN
"A Bundle of Letters" was the enormously popular advice column of The Forward, the widely read Yiddish language newspaper begun in 1906 New York. Written by a diverse community of Eastern European Jewish immigrants, these letters spoke to the daily heartbreaks and comedies of their new lives, capturing the hope, isolation, and confusion of assimilation. Drawn from these letters selected and translated by Liana Finck and brought to life in her appealing illustrations A Bintel Brief is a tour of Lower East Side New York. From premarital sex to family politics to struggles with jobs and money, A Bintel Brief is an enlightening look at a segment of America's rich cultural past that offers fresh insights for our own lives as well.
BOOKS OF MAGIC TP NEW ED
From Neil Gaiman comes a tale of the dangers and opportunities of youth, reprinted the original four-issue miniseries. Timothy Hunter could be the most powerful magician in the world, but does he really want to be? John Constantine, Phantom Stranger, Mister E, and Doctor Occult attempt to aid Timothy in choosing his path, but by the time Timothy makes a choice, it may already have been made for him. Written by Neil Gaiman, with art by John Bolton, Charles Vess, Paul Johnson and Scott Hampton.
CLOCKWORK GAME GN
In 1769, the court of Empress Maria Theresia witnessed one of that era's most amazing feats of engineering: The Turk, a machine that could play chess. Clockwork Game retells the story of the automaton's 85-year career, which spanned two continents and included challenges from Napoleon, Charles Babbage, and Benjamin Franklin.
CROSSED BADLANDS #50 DELUXE COLLECTOR BOX SET
This Deluxe set is everything a battle-hardened Crossed collector could want all bundled into one giant box! Check out the incredible contents:
All seven Crossed #50 covers and the two Retailer Incentive covers !
A special Crossed #50 VIP edition - that you can only get in this set!
The Crossed Patient Zero Ashcan Signature Edition triple signed by Garth Ennis, Christian Zanier and Jacen Burrows - that you can only get in this set!
An original art Crossed sketch card from artist Tomas Aira - that you can only get in this set! Six amazing giant 11 x 17 Crossed Art Prints!
Limited to a tiny 400 sets, these are sure to go fast!
DEADMAN TP VOL 05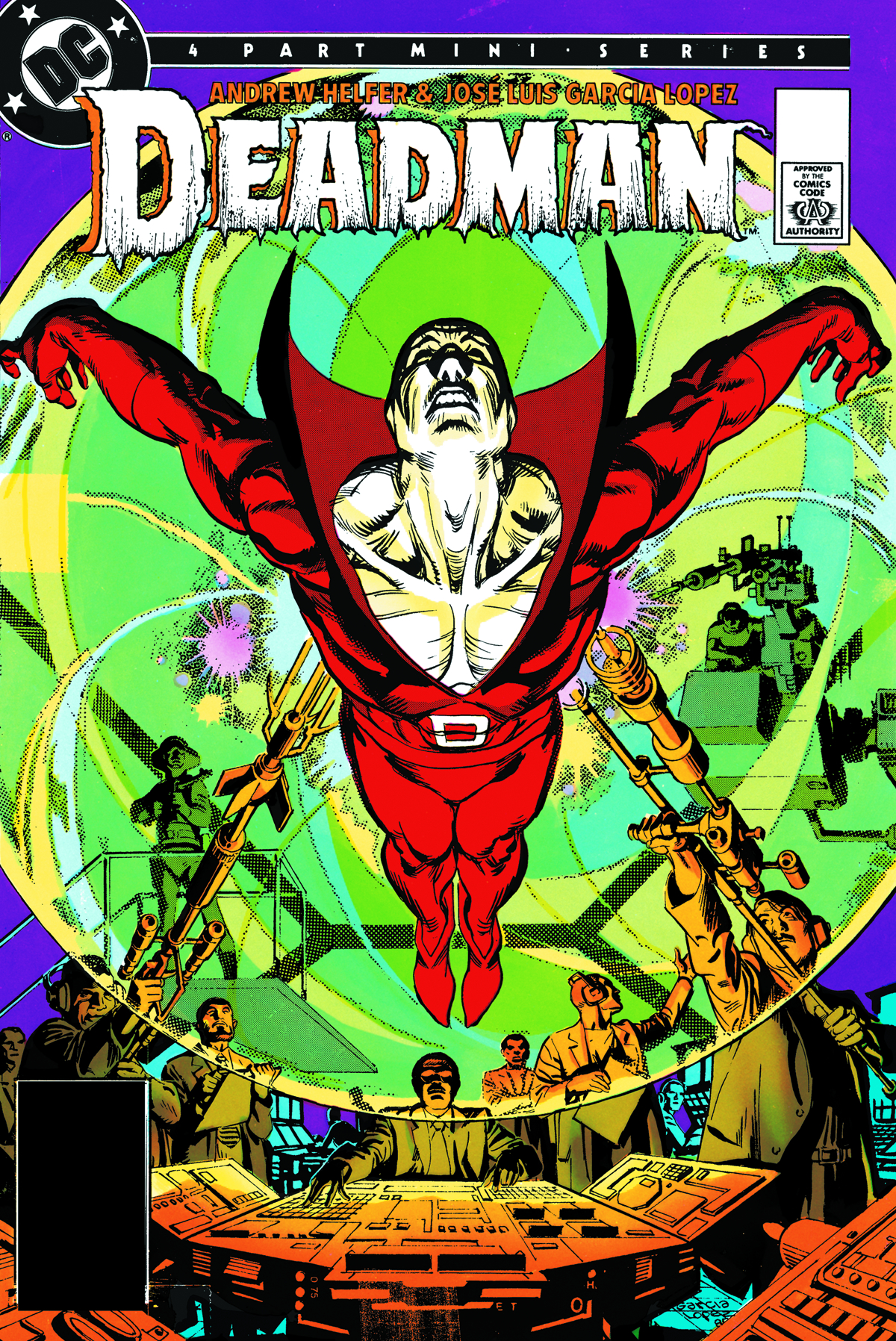 This new DEADMAN collection features the four-issue miniseries from 1986, plus CHALLENGERS OF THE UNKNOWN #85-87 and a story from SECRET ORIGINS #15, with appearances by Swamp Thing, Batman, the Challengers and more!
DMC DEVIL MAY CRY VISUAL ART SC DmC-Devil May Cry depicts a duplicitous world where nothing is ever as it seems and the line between good and evil is constantly blurred. Spurred into action by the promises of a trusted relation, Dante bursts into this new world intent on revenge at any cost. DmC-Devil May Cry Visual Art collects all the concept art behind this modern reimagining of the Devil May Cry universe and its characters. Included are key visuals, character & location designs, unused concepts, and creator commentary.
Over the last decade, Autism Spectrum Disorder (ASD) has become an international topic of conversation, knowing no ethnic or social barriers. In Drawing Autism, behaviour analyst and educator Jill Mullin has assembled a staggering array of work from autistic artists - ranging from Gregory Blackstock and Jessica Park to the unknown but no less talented. Their creations, coupled with artist interviews, comprise a fascinating and compelling book that serves to educate and inspire anyone whose life has been affected by ASD. Also features an introduction by Temple Grandin.
DUNGEONS & DRAGONS FORGOTTEN REALMS OMNIBUS TP VOL 01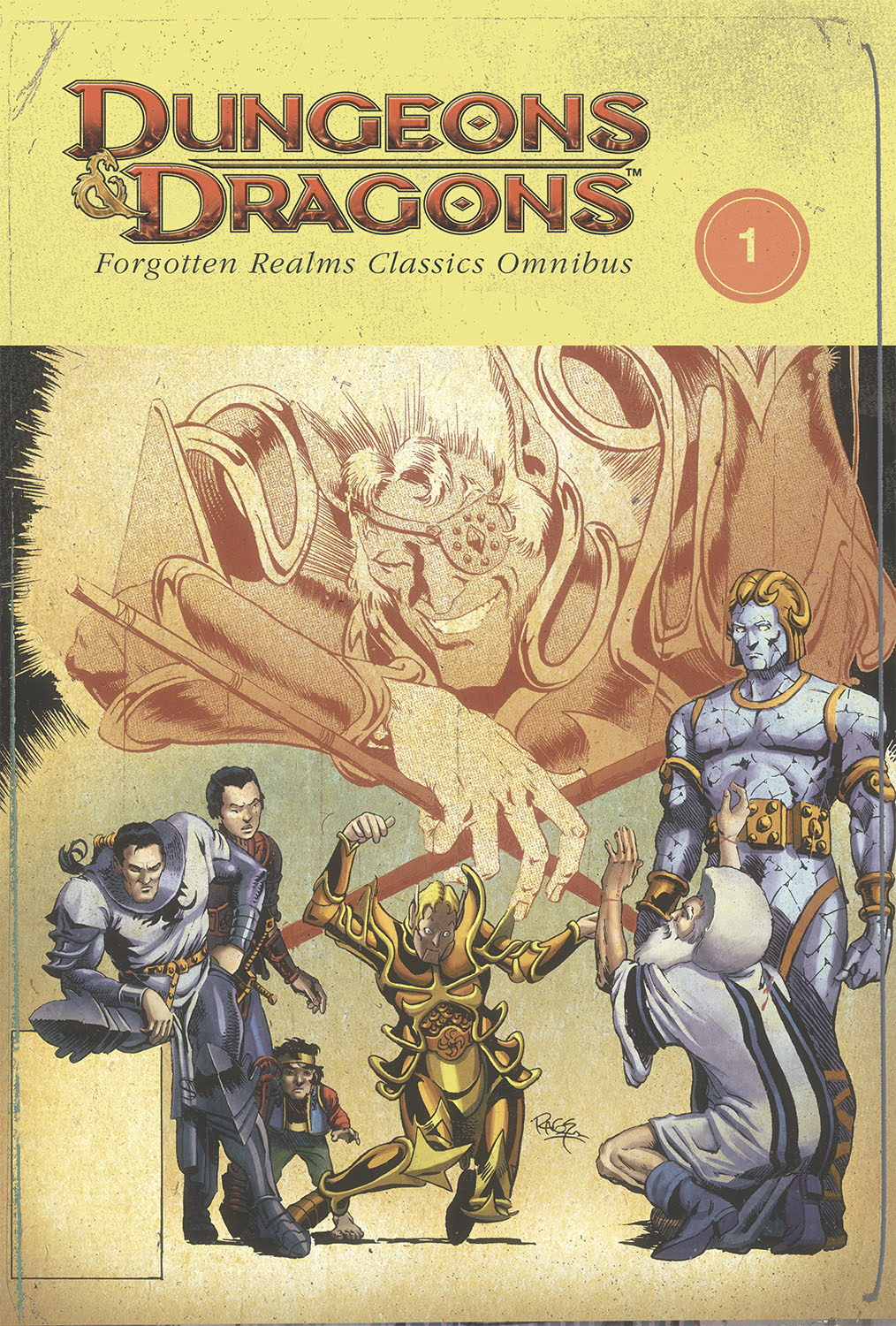 Collecting the comics from the most popular fantasy campaign setting in history, this omnibus contains the first 14 issues of Forgotten Realms and the TSR Worlds Annual #1 originally published by DC Comics.
EC ARCHIVES WEIRD FANTASY HC VOL 01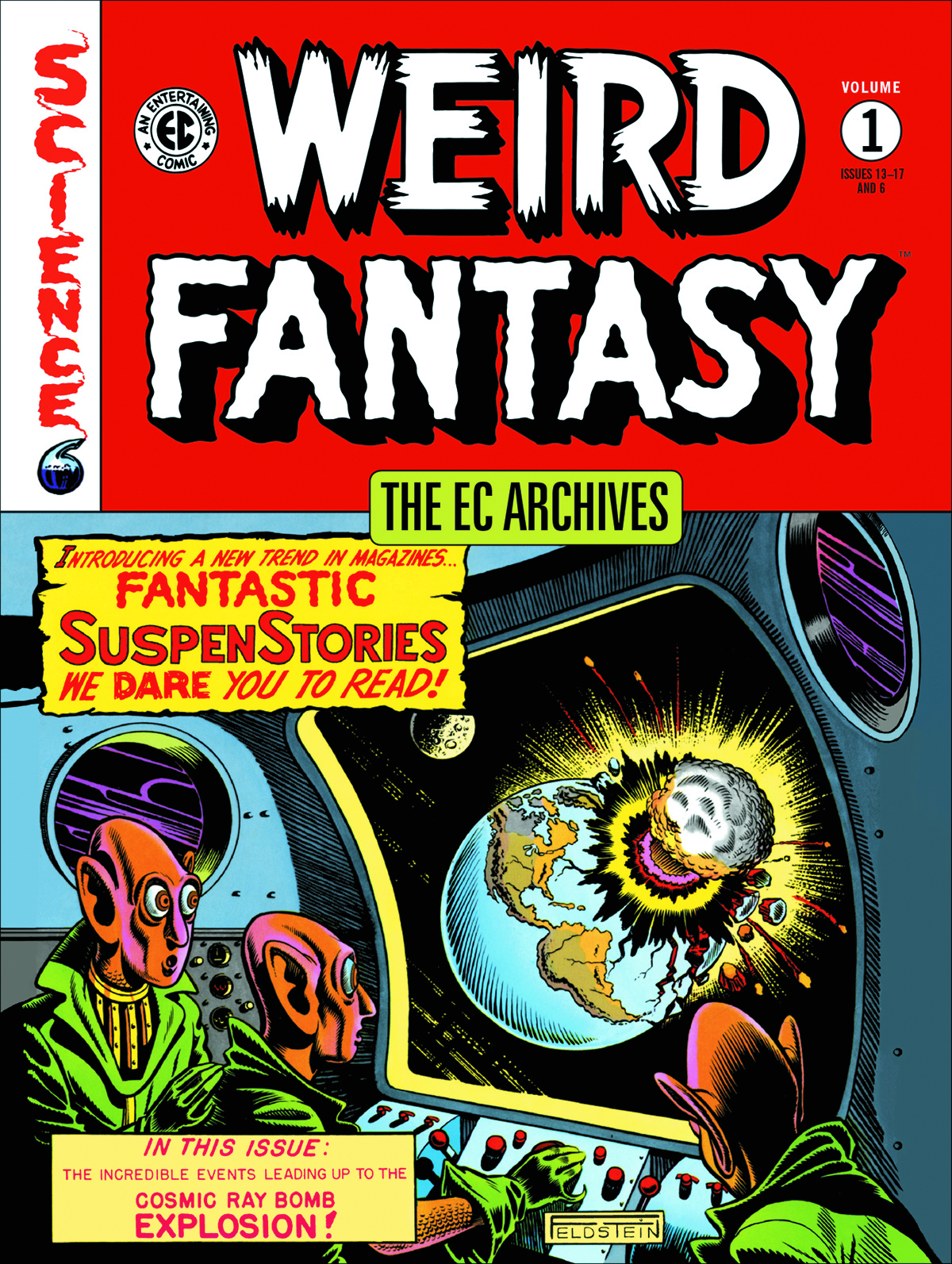 Weird Fantasy Volume 1 touches down at Dark Horse Comics! Fully remastered in magnificent digital color, this otherworldly volume includes twenty-four extraterrestrial tales from a stellar collection of writers and artists-Bill Gaines, Al Feldstein, Harry Harrison, Gardner Fox, Jack Kamen, Harvey Kurtzman, and Wally Wood! Collects Weird Fantasy issues #13-#17 and #6, in full colour!
GANTZ TP VOL 31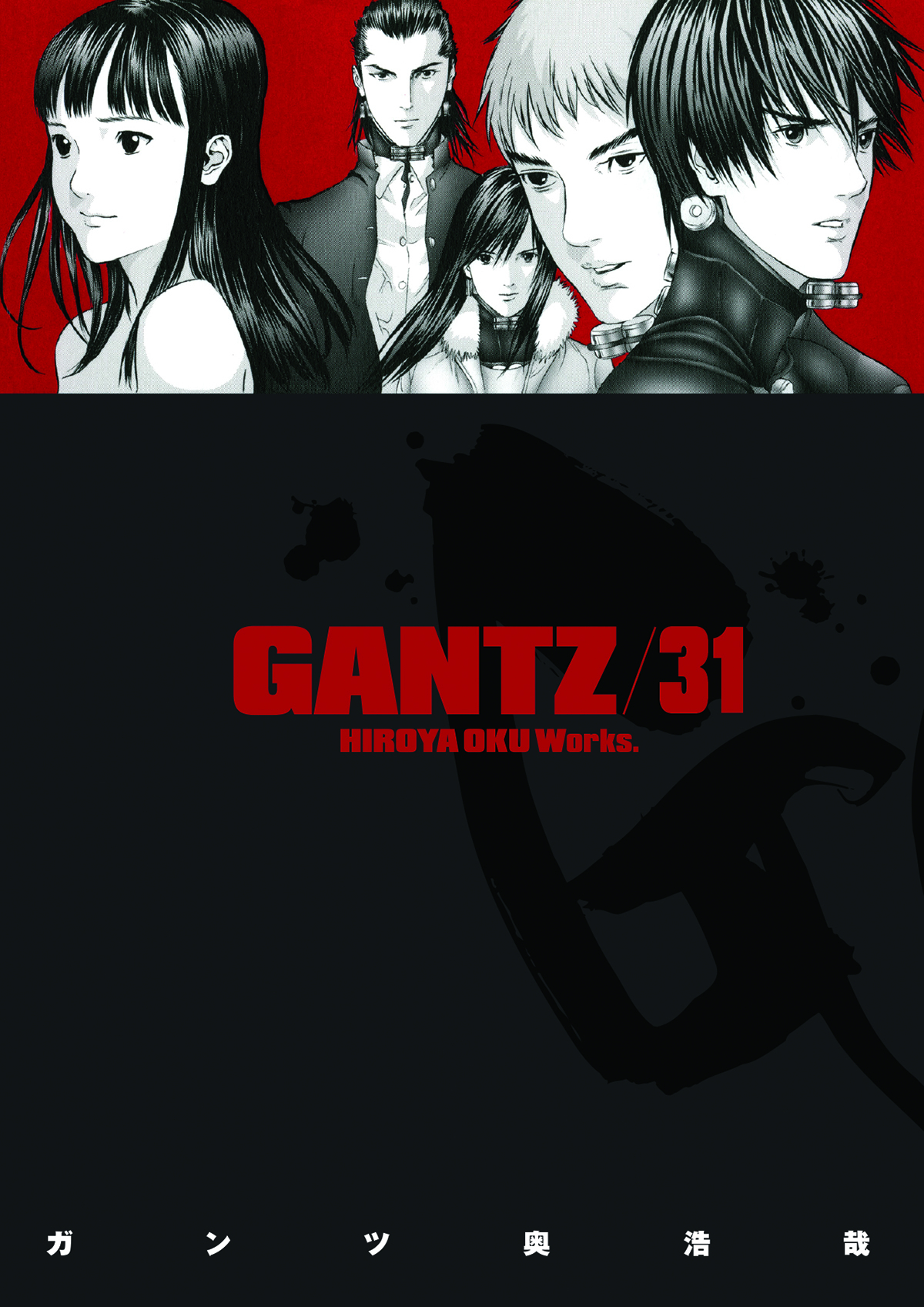 The Tokyo team use their Gantz orb to recruit fellow warriors for a desperate assault to free humans imprisoned on the alien mother ship. But the orb no longer has the power to heal or regenerate them, so if they die on this mission, they stay dead!
Gantz has sold over fifteen million copies in Japan!
GREEN LANTERN HC VOL 04 DARK DAYS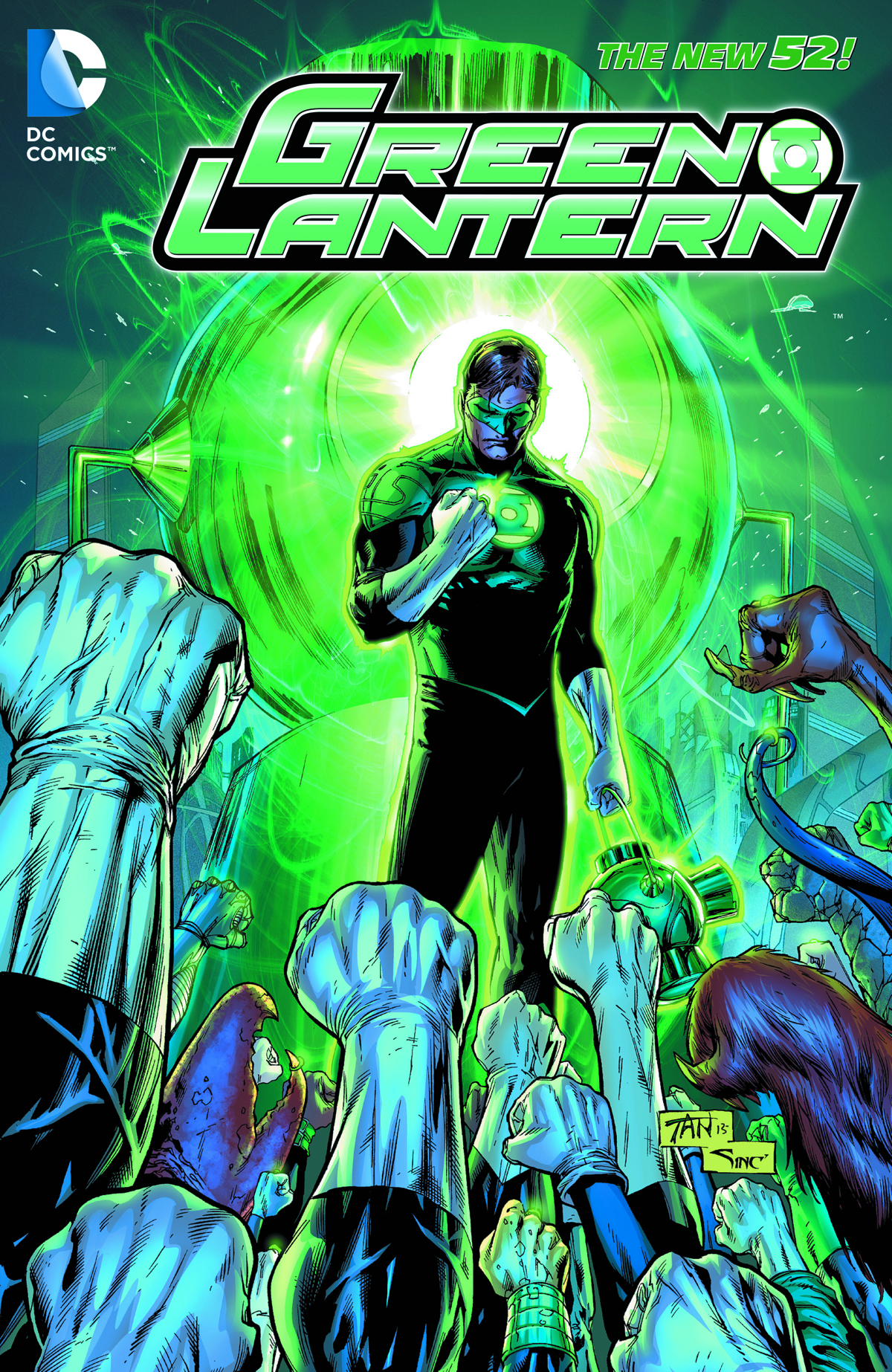 In this first collection from the new GREEN LANTERN team of writer Robert Venditti and artist Billy Tan from issues #21-26, GREEN LANTERN #23.1: RELIC, and GREEN LANTERN ANNUAL #2, Hal Jordan becomes the leader of the most feared and hated group in the universe: The Green Lantern Corps! And while Hal struggles with his new role as leader of the Green Lantern Corps, he must solve the mystery of why the universe is atrophying! All this leads into "LIGHTS OUT," as Relic arrives on Oa to douse the central Power Battery forever!
GREEN LANTERN TP VOL 03 THE END The mysterious Third Army has risen across the cosmos like a plague, destroying everything in its path, and Hal Jordan and Sinestro are nowhere to be found. Now Simon Baz must clear his name and become the hero the Corps needs in these stories from GREEN LANTERN #0 and 13-20, the finale of Geoff John's historic run on the series.
MAGIC THE GATHERING TP VOL 04 THEROS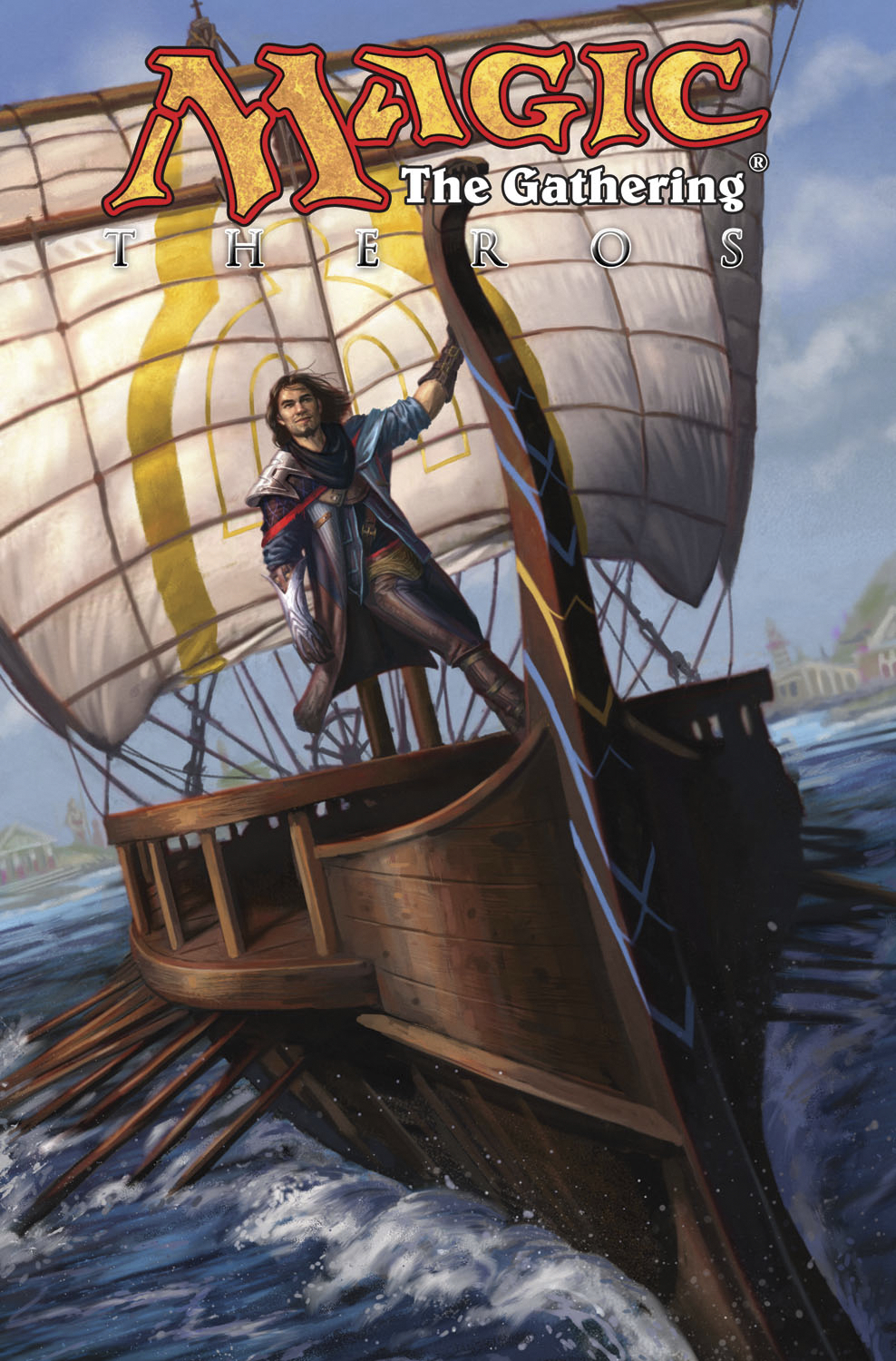 After eliminating Sifa Grent, the Planeswalker that destroyed his hometown, Dack has settled down in Ravnica to do what he does best: break in and steal the secrets from Ravnica's rarest artifacts. But upon uncovering half of a mysterious gauntlet, Dack is led to a strange new plane: the realm of THEROS, a sun-dappled land ruled by gods and inhabited by mythological beasts!
MMW AMAZING SPIDER-MAN HC VOL 16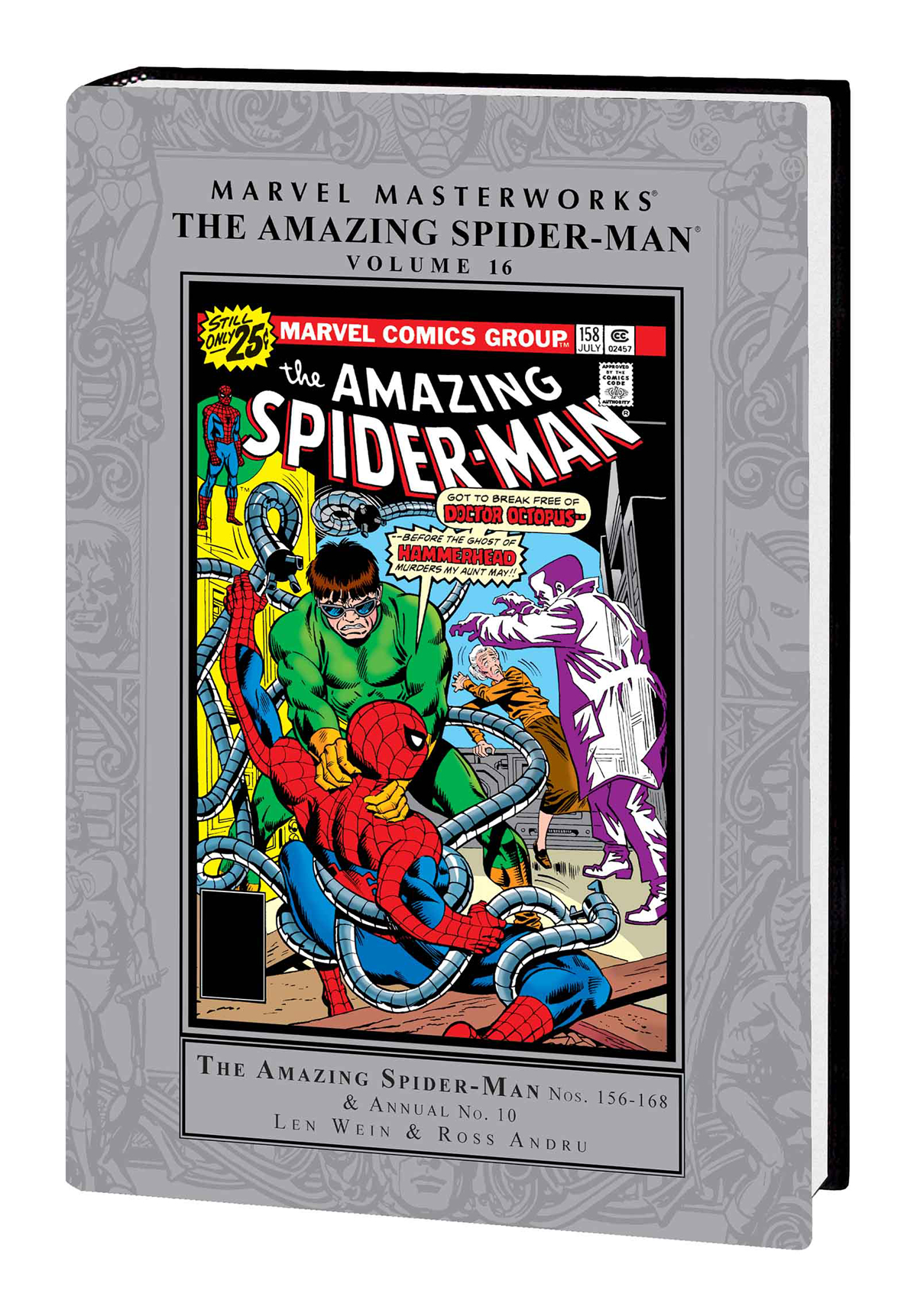 Peter Parker's past comes back to haunt him in his latest and greatest Marvel Masterworks volume! Doc Ock has returned, and he's brought the ghost of Hammerhead with him! And those two aren't the only ones back from the grave: The Kingpin is out to resurrect his son, and he can only do it if Spider-Man dies! The danger doesn't stop there, either, as the Punisher sets his sights on Spider-Man in an adventure guest-starring the X-Men's Nightcrawler, dinosaurs rampage down Broadway in the war of the reptile-men, one of Spidey's oldest foes hijacks the Spider-Mobile, and J. Jonah Jameson secures proof of Spidey's secret identity in the return of the Spider-Slayer! Collecting AMAZING SPIDER-MAN (1963) #156-168 and ANNUAL #10.
PLANET OF THE APES CATACLYSM TP VOL 03 Still recovering from the terrible cataclysm that rocked the planet, Doctor Zaius tries to maintain the fragile coalition of apes, chimps and orangutans, in an effort to ensure that the rebuilding of Ape City continues apace. But cleanup is turning out to be just as dangerous as the calamity itself. Ape must not harm ape, but soon there may be no choice...
Collecting issues 9-12 of the critically acclaimed series from Corinna Bechko
(HEATHENTOWN) and Gabriel Hardman (HULK) along with INCORRUPTIBLE fan-favourite artist Damian Couceiro, this volume is a must have for PLANET OF THE APES and science fiction fans everywhere!
ROCKETEER SPIRIT PULP FRICTION HC Will Eisner's The Spirit and Dave Stevens' The Rocketeer are two of the most beloved characters ever to grace comics-and now these two great pulp-inspired heroes meet for the very first time! After a Central City Alderman disappears and is found dead in Los Angeles, commissioner Dolan, along with Denny Colt (AKA The Spirit), and Dolan's daughter Ellen, trek out to the City of Angels to investigate. Meanwhile, Cliff Secord (The Rocketeer) consoles his sweetheart Betty, who is traumatized after accidentally discovering the politician's body. As the unlikely duo dive into the mystery, a deeper one unfolds-one that is masterminded by two of our heroes' arch-villains! Hold on tight for a rocket-propelled double-dose of danger!
SECRET AVENGERS TP VOL 03 HOW TO MAIM MOCKINGBIRD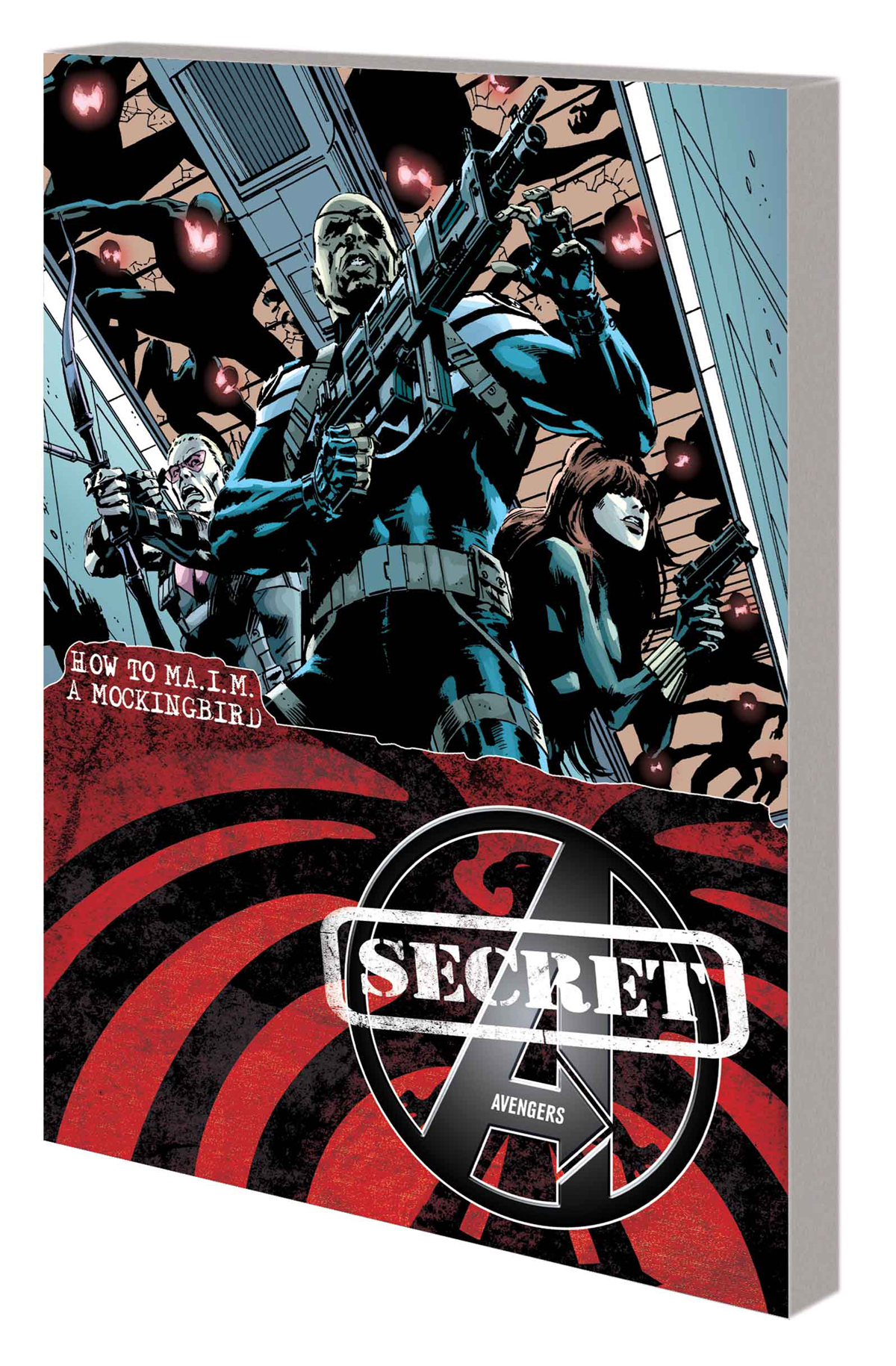 Mockingbird is undercover, infiltrating Advanced Idea Mechanics, but as her deception crumbles, can she escape before the High Council of A.IM. discovers her true identity? As Maria Hill gets a mind-bending offer from a rogue A.I.M. operative that you'll probably recognize, Hawkeye, Black Widow and Fury plumb the organization's depths. But when A.I.M. strikes and takes out the team, Taskmaster and Mockingbird must go full stealth mode as the entire A.I.M. Island searches for them! As A.I.M.'s secrets are spilled, Forson's wild card is revealed, a traitor at the heart of the group comes to light, and Mockingbird faces a crossroads that threatens to tear her apart.
Collecting SECRET AVENGERS (2013) #12-16.
SOMEPLACE STRANGE HC Two brothers, masters of childhood fantastical imagination, vow to kill the bogeyman, freeing the world from half-seen monsters hiding under beds and in dark basements. Along with art-punk nihilist Joy, they journey to a world of magic where ordinary rules no longer apply-and yet their fears, and the dangers they spawn, are as real as the waking world.
A new edition of the fantasy graphic novel written by Ann Nocenti (Green Arrow), with art by John Bolton (Harlequin Valentine).
SOULCALIBUR NEW LEGENDS OF PROJECT SOUL SC Transcending history and the world, a tale of souls and swords, eternally retold. SoulCalibur: New Legends of Project Soul collects the artwork of the ultimate weapons-based fighting game - SoulCalibur V. Included are character designs, rough concepts, storyboards, creator commentary, character relationship charts, exclusive interviews, and more!
STEED AND MRS PEEL TP VOL 03 After a series of stinging defeats, John Cartney has reached out for help in his battle against
John Steed and Emma Peel, teaming up with the Cybernauts, robots designed to replace
humanity. Our super-spies face their biggest challenge yet as their two fiercest foes join forces!
STREET FIGHTER CLASSIC HC VOL 03 PSYCHO CRUSHER Presenting UDON's classic Street Fighter comics in a gorgeous, oversized hardcover! It's all the pulse-pounding martial arts action of the ultimate fighting game experience, presented through spectacular anime-influenced artwork! In Vol.3, Ryu, Ken, Chun-Li, Guile, Cammy, and more have finally reached the Street Fighter tournament! Some seek revenge, others aim to uncover M.Bison's secrets, while others still are simply looking for a good fight! It's all-out no-holds-barred martial arts action with the fate of the world at stake! Collects The original Street Fighter II Turbo #1-12.
THOR BY WALTER SIMONSON TP VOL 05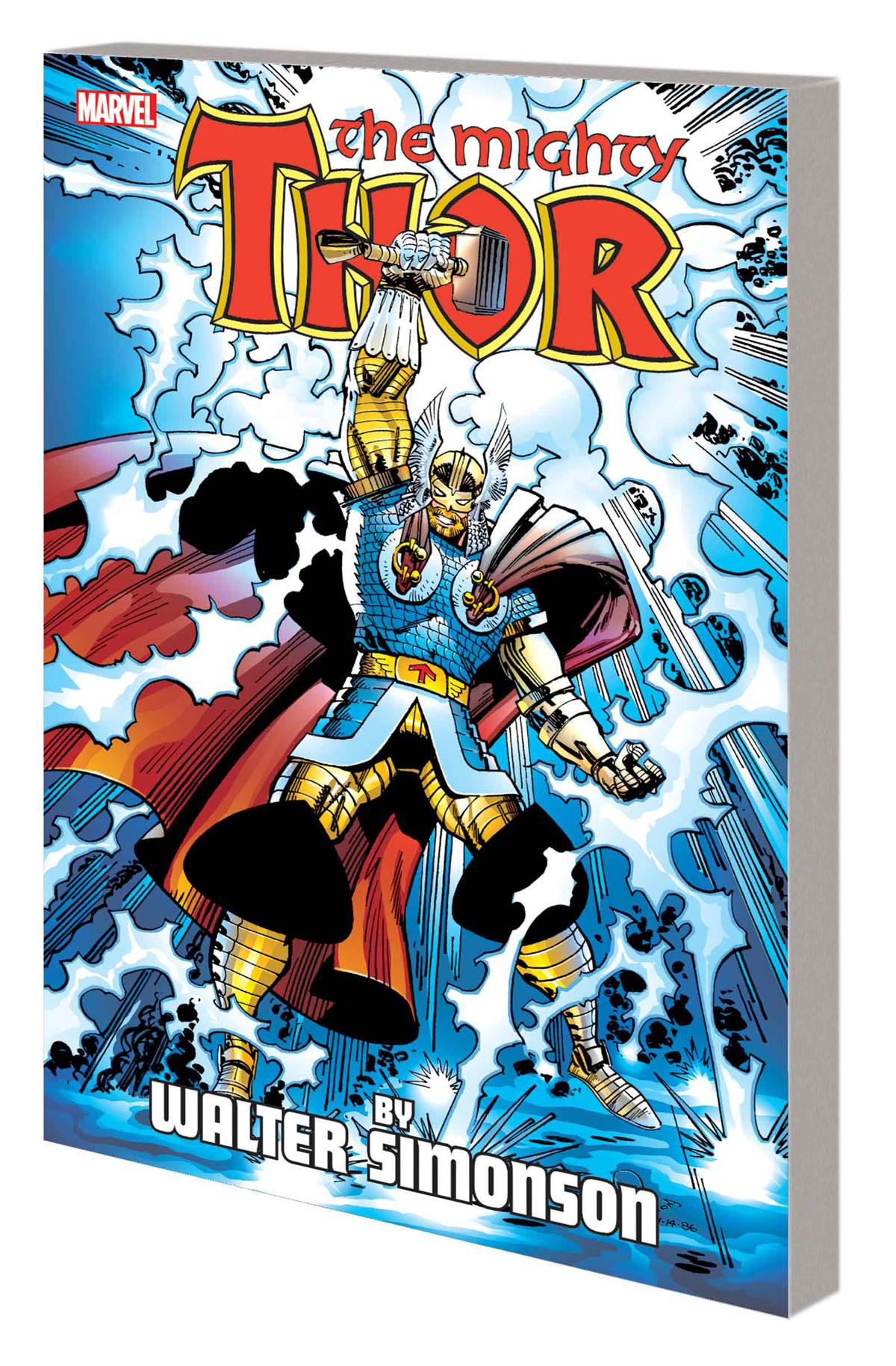 Few people have ever left their mark on one character quite the way Walter Simonson has. His work on the Mighty Thor swept the Norse God of Thunder to heights never before seen and rarely achieved in his wake. Spanning epic tales of heroism and treachery, love and war, Simonson's work is often considered the definitive Thor. From the majesty and mystery of fabled Asgard to the gritty streets of New York City, Thor was never the same. That is the mark of a true visionary. This fifth volume concludes the collection of Simonson's epic run - completely remastered from the original artwork and newly colored by Steve Oliff!
Collecting THOR (1966) #375-382.
WALT DISNEY DONALD DUCK HC VOL 05 TRAIL OF THE UNICORN DONALD AND HIS NEPHEWS CAPTURE A UNICORN
AND SEEK TREASURE IN THE ARCTIC
It's off to Shangri-Lala for Donald, Huey, Dewey, and Louie, on a perilous expedition to bring back a rare unicorn for Uncle Scrooge! But it's not as easy as it sounds, with a mysterious stowaway, intrigue, and double-crosses in this land of many secrets. But once you do catch a unicorn, what, exactly, do you do with him? Then, in a trio of frigid challenges - "Luck of the North," "Land of the Totem Poles," and "Serum to Codfish Cove" - the Ducks must face the perils of the north. Each story has been meticulously restored and re-colored. Insightful story notes by an international panel of Barks experts. Introduction by Jeff Kinney, bestselling author of Diary of a Wimpy Kid. Edited by Gary Groth.
X-MEN LEGACY TP VOL 04 FOR WE ARE MANY It's the climactic story to which this series has been building, guest-starring the allies Legion has made along the way - and not all of them will emerge unscathed! One of Legion's most troublesome personalities threatens to annihilate an alien species, and S.W.O.R.D. director Abigail Brand is on the case - but will she be able to work with David to solve this extraterrestrial conundrum? Legion prepares for a final showdown with the monster in his mind that wears his deceased father's face, but the demonic Professor X has escaped into the real world. What price will Legion pay to stop him from razing the Earth? And prophesied to stop Legion, will Young X-Man Blindfold take matters into her own hands and extinguish her first love? One thing's for sure: As this groundbreaking series concludes, anything is possible! Collecting X-MEN LEGACY (2013) #19-24.
X-MEN ORIGIN STORY YOUNG READERS HC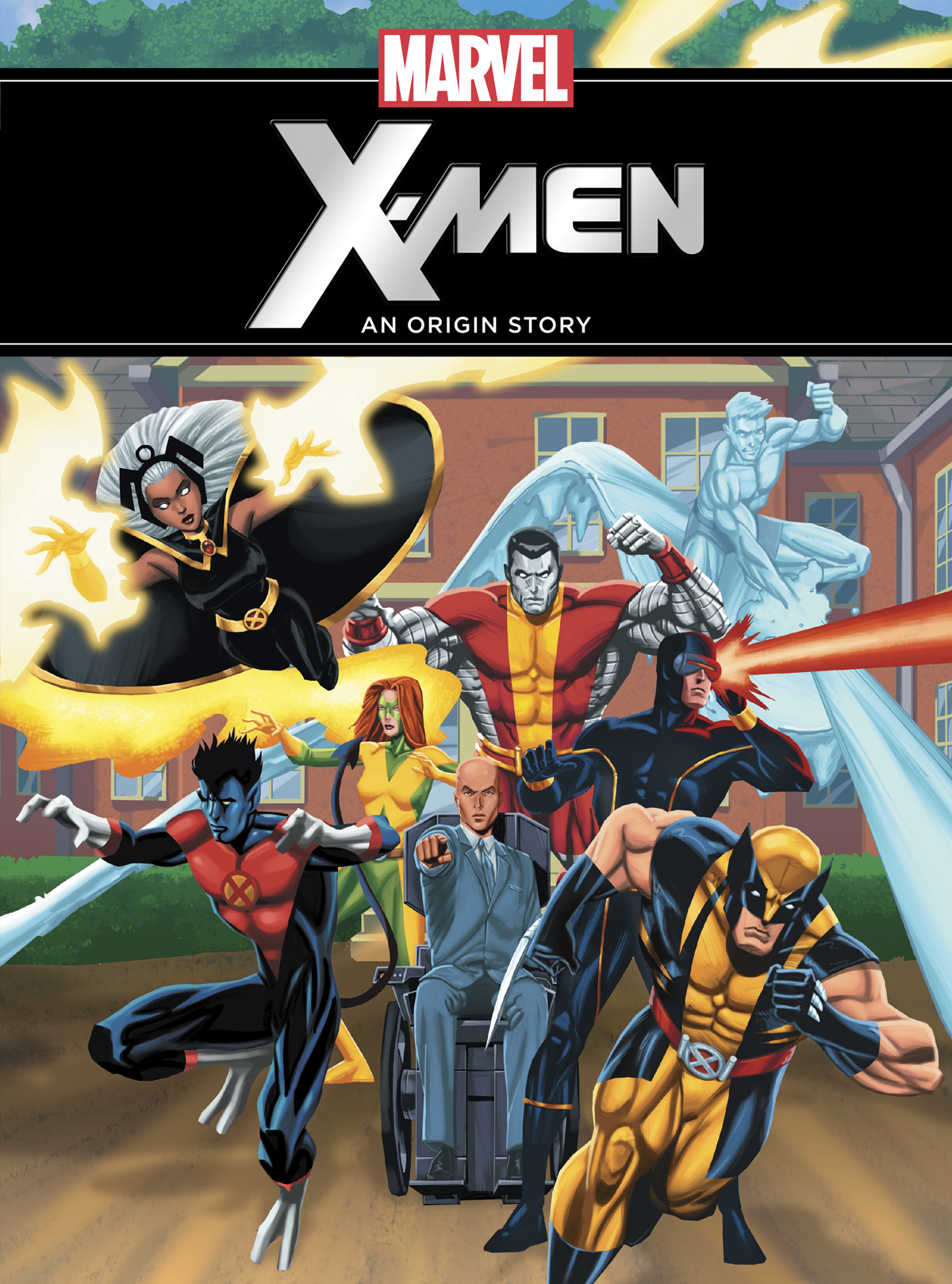 48-page hardcover storybook that re-tells the uncanny origin of Professor Xavier and his team of mutant Super Heroes - The X-Men! Professor Charles Xavier has always been different. Charles is a mutant, and possesses miraculous powers of mind control. But Charles has a dream for humans and mutants to live together in peace. And so he has formed the X-Men, an extraordinary band of men and women including Cyclops, Wolverine, and Storm, to rid the world of violence against man or mutant.