So many great new comics this week, where to begin? Oh, how about with one of the most anticipated new series of the year, the weekly - yes, you read that correctly, weekly - ongoing Bat-title, BATMAN ETERNAL! This year long series will tie in to the regular BATMAN storyline written by Scott Snyder, and will feature stories on the entire Batfamily, including the return of fan favourite character Stephanie Brown (hurray!).
Other exciting debuts this week: popular online cartoonist Noelle Stevenson (aka Gingerhaze) writes the 'Buffy meets Cabin the Woods' mini series LUMBERJANES, and having seen previews online I definitely cannot wait to read this one. Glory-writer Joe Keatinge's new urban fantasy series SHUTTER is also one I'm really looking forward to reading, and I like the look of the new FLASH GORDON series, because there's a definite lack of pulpy science fiction fun on my pull list right now. But wait, we haven't even mentioned Marvel comics yet! Danny Rand is back in IRON FIST, NIGHTCRAWLER bamfs out of Amazing X-Men and into his own series, little green mutant DOOP gets a miniseries, and Miles Morales leads the newly reformed ULTIMATES.
Also arriving: the penultimate KICK ASS 3, a stand alone story for COFFIN HILL, special oversized issues for ALL NEW X-MEN and DAREDEVIL, DEADPOOL gets married (!?) and the reprint of sellout DREDD UNDBERBELLY is finally here.
What are you looking forward to reading this week? Talk to us @DavesComics!
BOOM
DECEIVERS #4 (OF 6)
LUMBERJANES #1 (OF 8)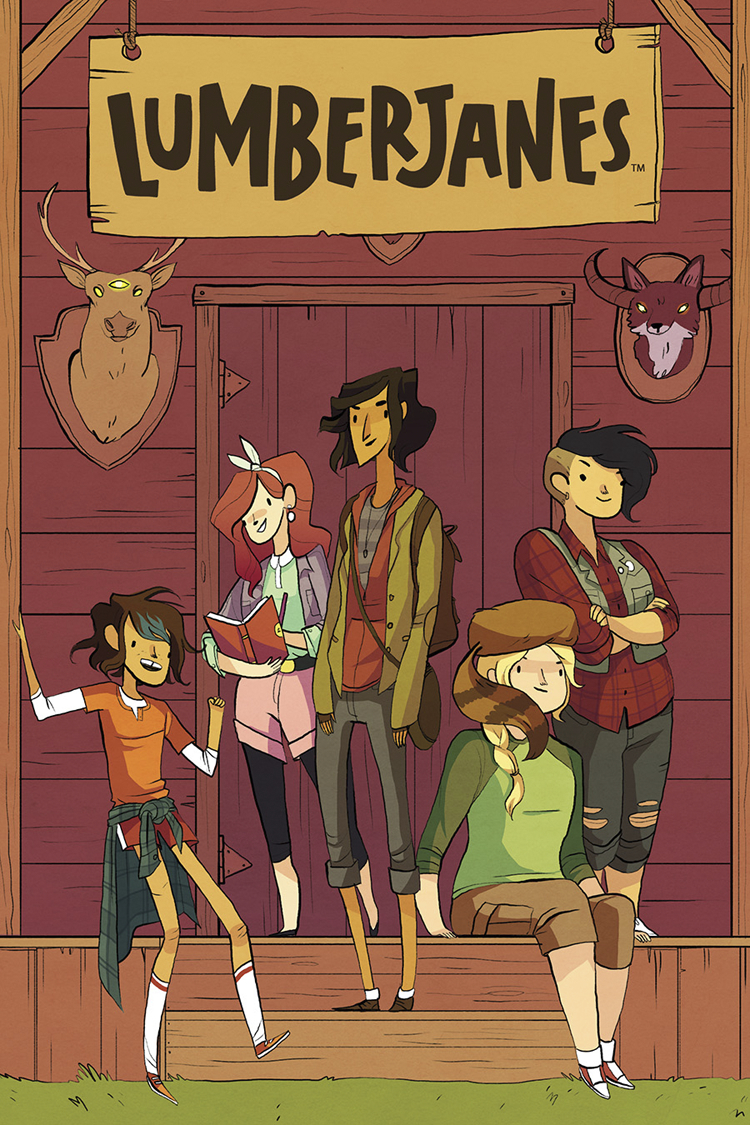 WHY WE LOVE IT: Five best friends spending the summer at Lumberjane scout camp...defeating yetis, three-eyed wolves, and giant falcons...what's not to love?!
WHY YOU'LL LOVE IT: It's Buffy the Vampire Slayer meets Gravity Falls and features
five buttkicking, rad teenager girls wailing on monsters and solving a mystery with the
whole world at stake. And with the talent of acclaimed cartoonist Noelle Stevenson and
talented newcomer Grace Ellis writing and Brooke Allen on art, this is going to be a
spectacular series that you won't want to miss.
WHAT IT'S ABOUT: Jo, April, Mal, Molly and Ripley are five best pals determined to
have an awesome summer together...and they're not gonna let any insane quest or an
array of supernatural critters get in their way! Not only is it the second title launching in
our new BOOM! Box imprint but LUMBERJANES is one of those punk rock,
love-everything-about-it stories that appeals to fans of basically all excellent things.
RETURNING #2 (OF 4)
DARK HORSE
CREEPY COMICS #16
STAR WARS #16 2013 ONGOING
Establishing the new Rebel base on Arrochar, Wedge Antilles teaches the local pilots Rogue Squadron's secret tactics, Luke Skywalker joins the Arrocharian militia on a "routine" mission, and Princess Leia balances her duty to the Rebellion with her upcoming duties as a royal wife. So why is everyone so uneasy

?
X #12
DC
ASTRO CITY #11
BATMAN ETERNAL #1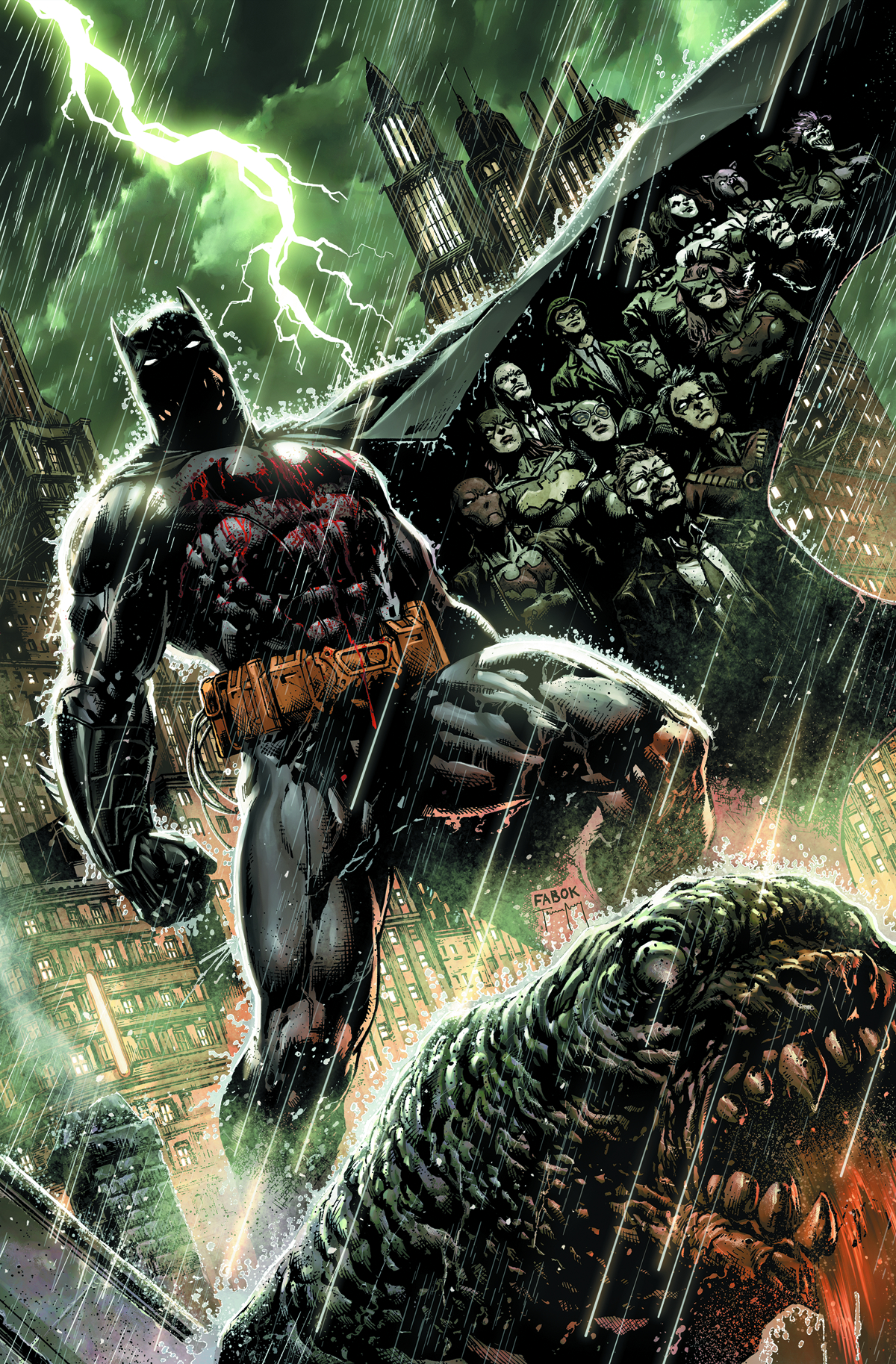 Don't dare miss the start of the Bat-story so big it's going to take every week of the month to tell! A massive cast of Gotham City's best (and worst) examines the relationship between Batman, his allies and his city. In this debut issue, Commissioner James Gordon is caught on the wrong side of the law!


BATGIRL #30
COFFIN HILL #7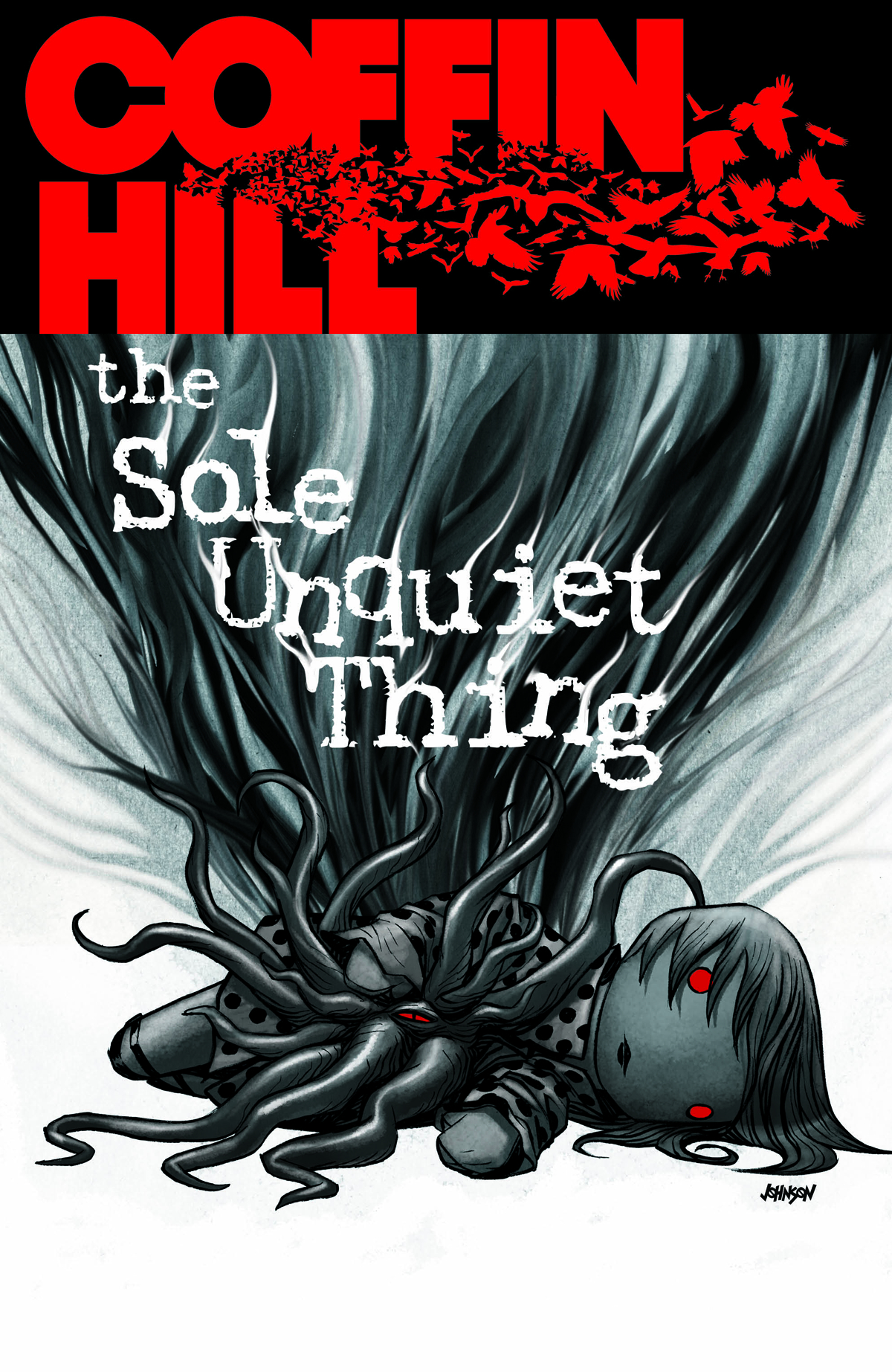 Travel back to the 1950s to witness another fateful night in the Coffin Hill Woods - a night that young Ellie Coffin might not survive! Lost, alone and haunted by the spirits that dwell in the forest, Ellie must find her way home before sunrise or stay trapped with the ghosts of Coffin Hill. Guest artists Stephen Sadowski (FAIREST) and Mark Farmer
(FABLES: WEREWOLVES OF THE HEARTLAND) join writer Caitlin Kittredge for this stand-alone story!
CONSTANTINE #13
FBP FEDERAL BUREAU OF PHYSICS #9
GREEN LANTERN CORPS #30
JUSTICE LEAGUE 3000 #5
ROYALS MASTERS OF WAR #3 (OF 6)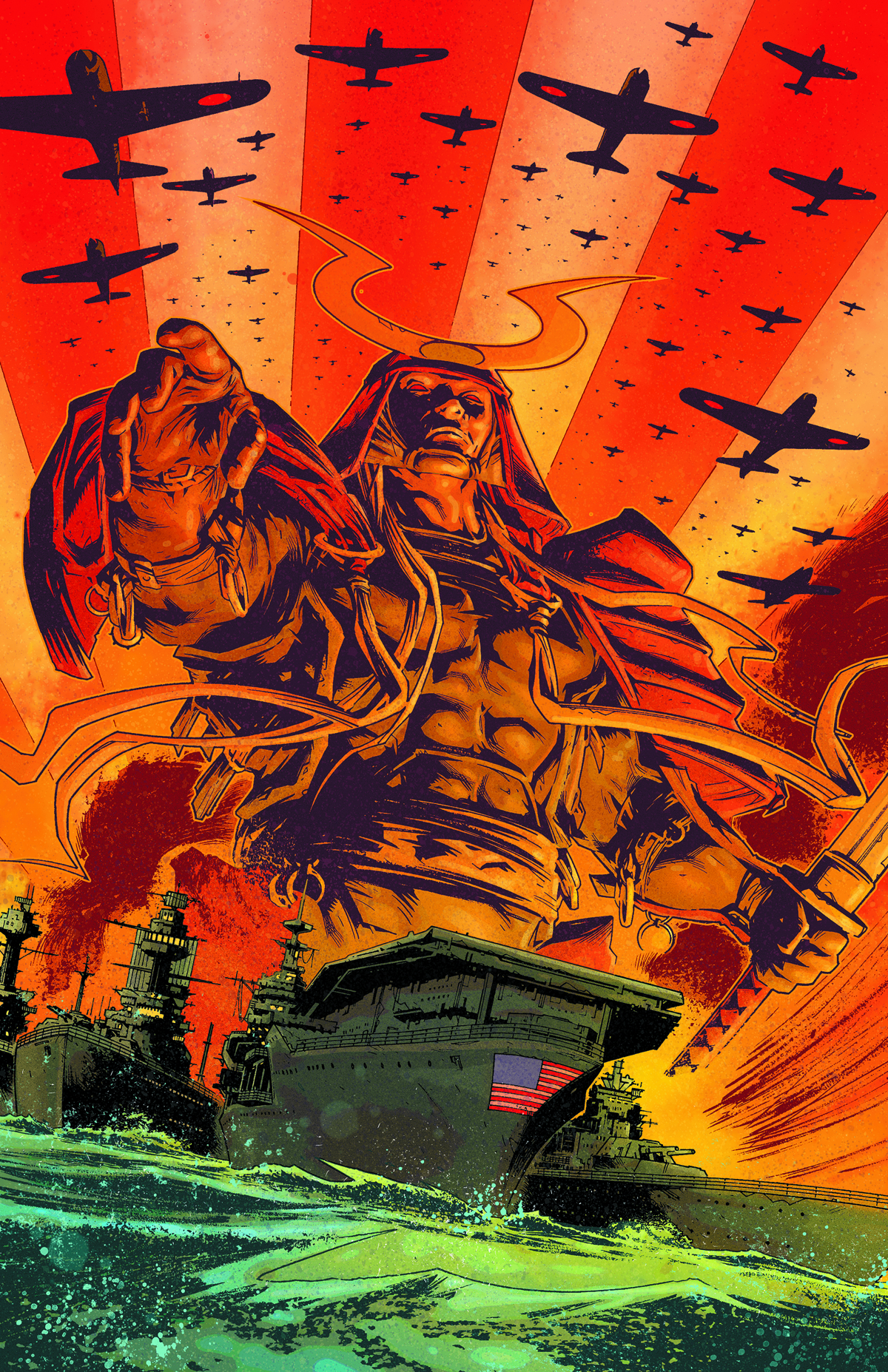 1942. The Battle of Midway rages and The Royals are in its midst, fighting for control of the Pacific. Henry and Arthur find themselves cast as heroes alongside the newsreel-manufactured American super team "The Allies." But how long can they stomach the killing and how long can Arthur stomach the commoners? Meanwhile, members of the Japanese Royal Family create water giants to smash American destroyers in two, and whispers swirl that The Emperor Jimmu is with his fleet - a power none can defeat.
SCOOBY DOO WHERE ARE YOU #44
SUPERBOY #30
SUPERMAN WONDER WOMAN #7 (DOOMED)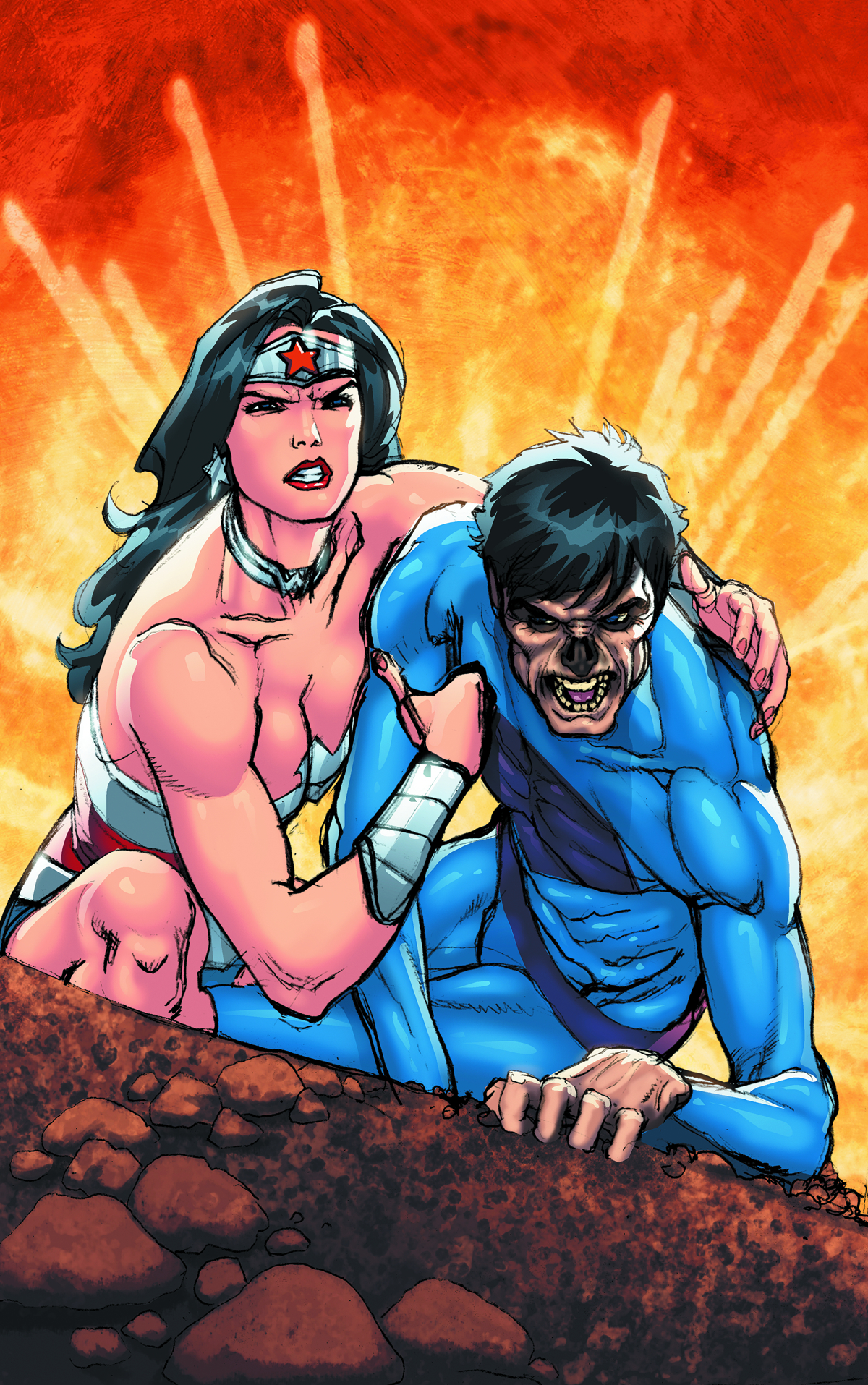 Doomsday has awakened and the Earth and heavens tremble! And discover how Superman and Wonder Woman survived a nuclear blast!
WORLDS FINEST #22
DYNAMITE
FLASH GORDON #1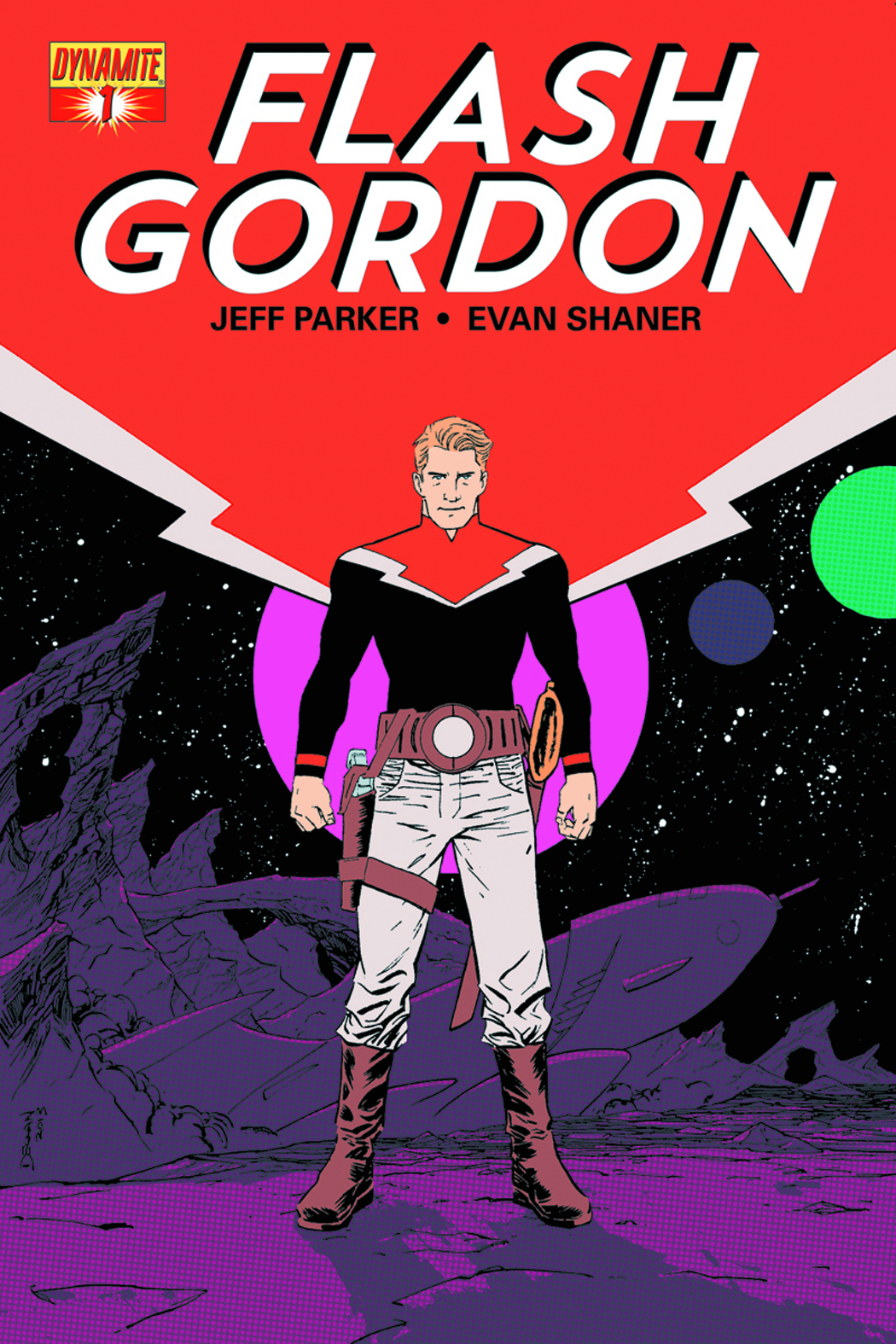 Flash Gordon never fit in on Earth. But on the bizarre planet MONGO, Flash's thirst for thrills and daring danger makes him the perfect weapon against world-breaking Ming the Merciless and his awful inter-planetary swarms of terror! Can the cocksure Man From Earth funnel his overconfidence into saving worlds, or will the universe fall to Ming? Don't miss out on THE most exciting ongoing series of 2014 by dream team Jeff Parker (Batman '66, Aquaman), Evan "Doc" Shaner (Deadpool, Ghostbusters) and Jordie Bellaire (Pretty Deadly, Captain Marvel)!
KINGS WATCH #5 (OF 5)
THE LONE RANGER #23 (OF 25)
TWILIGHT ZONE #4
IDW
DEADWORLD RESTORATION #5 (OF 5)
GI JOE SPECIAL MISSIONS #14
JUDGE DREDD #18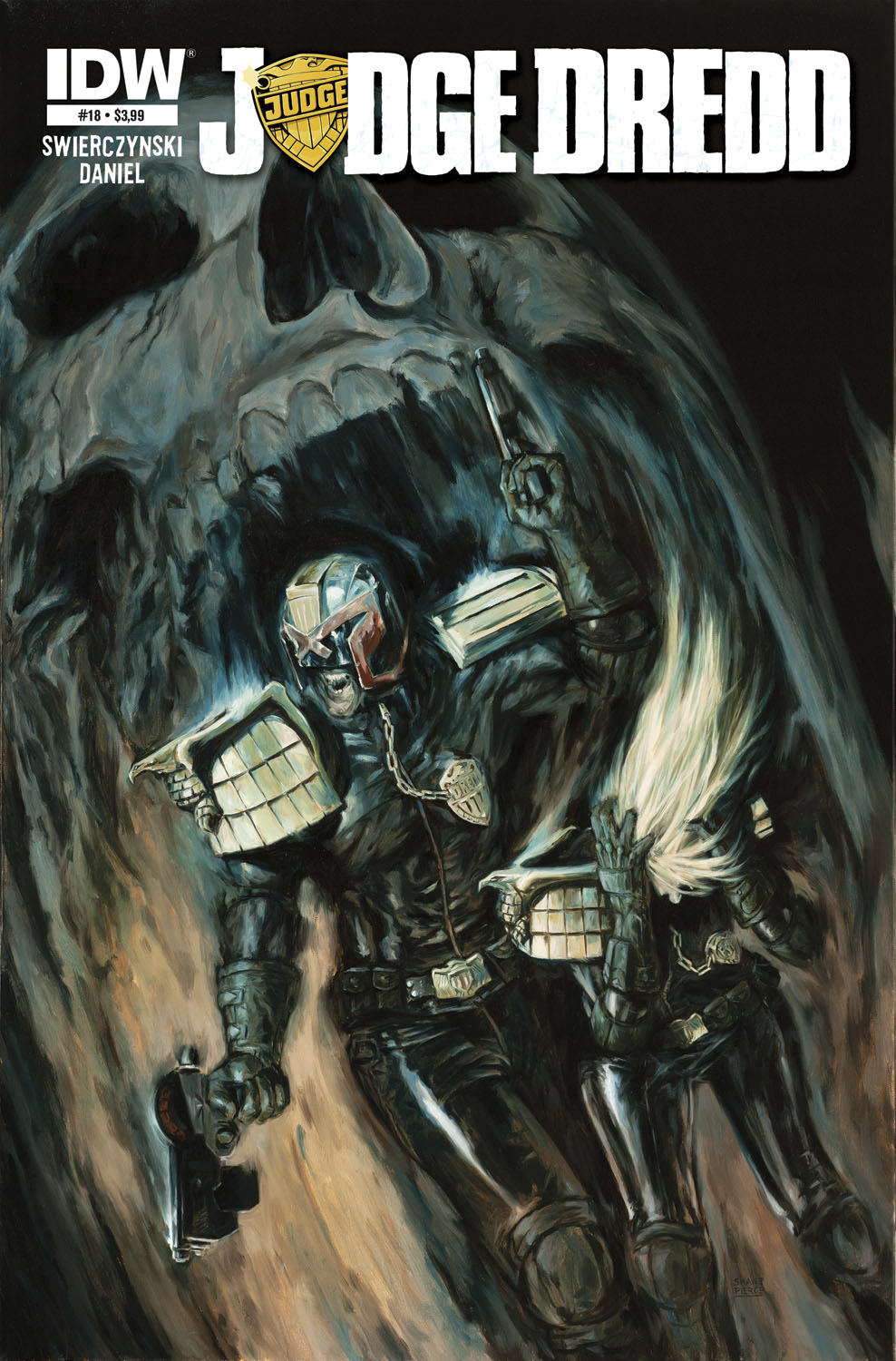 "Cold Cold Ground, Pt. 2"
Judge Death and the 12 other Dark Judges have targeted Mega-City and found the entire population guilty of the most serious crime...living! While the Dark Judges prepare their "Affordable Death Care Act," a desperate Justice Department, facing mass-murder of unreal proportions, draws up an apocalyptic plan that will change the city forever. And the only person standing between the city and certain death-Judge Dredd-is a billion miles away on the Titan penal colony. But he turns out to have allies in the strangest of places.
MY LITTLE PONY FRIENDS FOREVER #4
ROCKY AND BULLWINKLE #2 (OF 4)
SONS OF ANARCHY #8
IMAGE
EAST OF WEST #11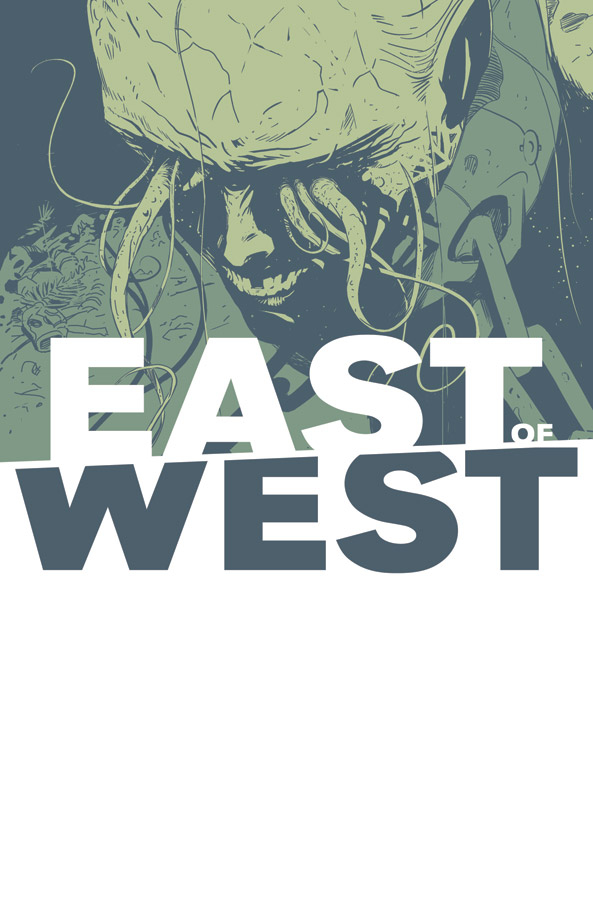 "THE NATION, XIAOLIAN"
The Bride of Death makes her first moves in the great game of Nations. The Chosen begin to splinter. The world burns in EAST OF WEST #11.
INVINCIBLE #110
MANIFEST DESTINY #6
SAVAGE DRAGON #194
SHOTGUN WEDDING #2
SHUTTER #1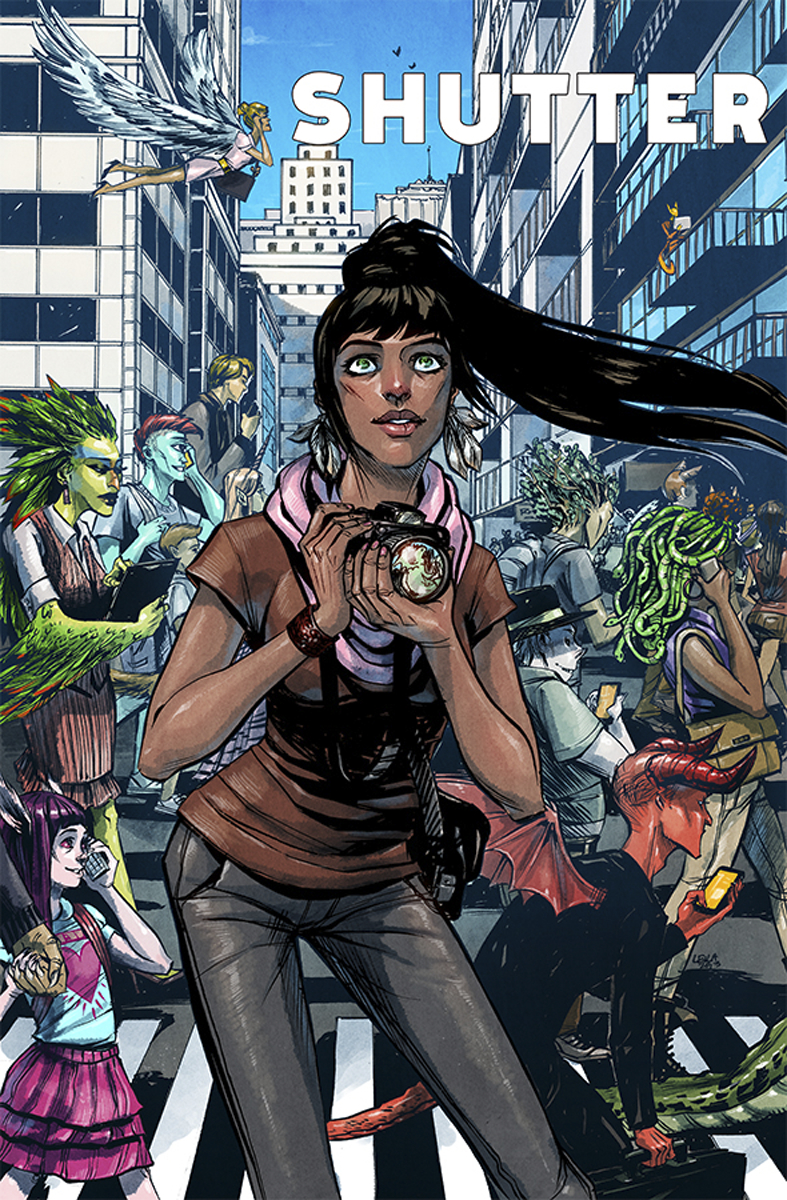 INDIANA JONES FOR THE 21ST CENTURY!
Marvel Knights: Hulk and Glory writer JOE KEATINGE teams up with artist extraordinaire LEILA DEL DUCA for her Image Comics debut in an all-new ongoing series combining the urban fantasy of Fables and the globe-spanning adventure of Y: The Last Man. Kate Kristopher, once the most famous explorer of an Earth far more fantastic than the one we know, is forced to return to the adventurous life she left behind when a family secret threatens to destroy everything she spent her life protecting.
SPAWN #242
WALKING DEAD #125
INDIE
BLOODSHOT & HARD CORPS #21
DREDD UNDERBELLY MOVIE SEQUEL ONE SHOT 2ND PTG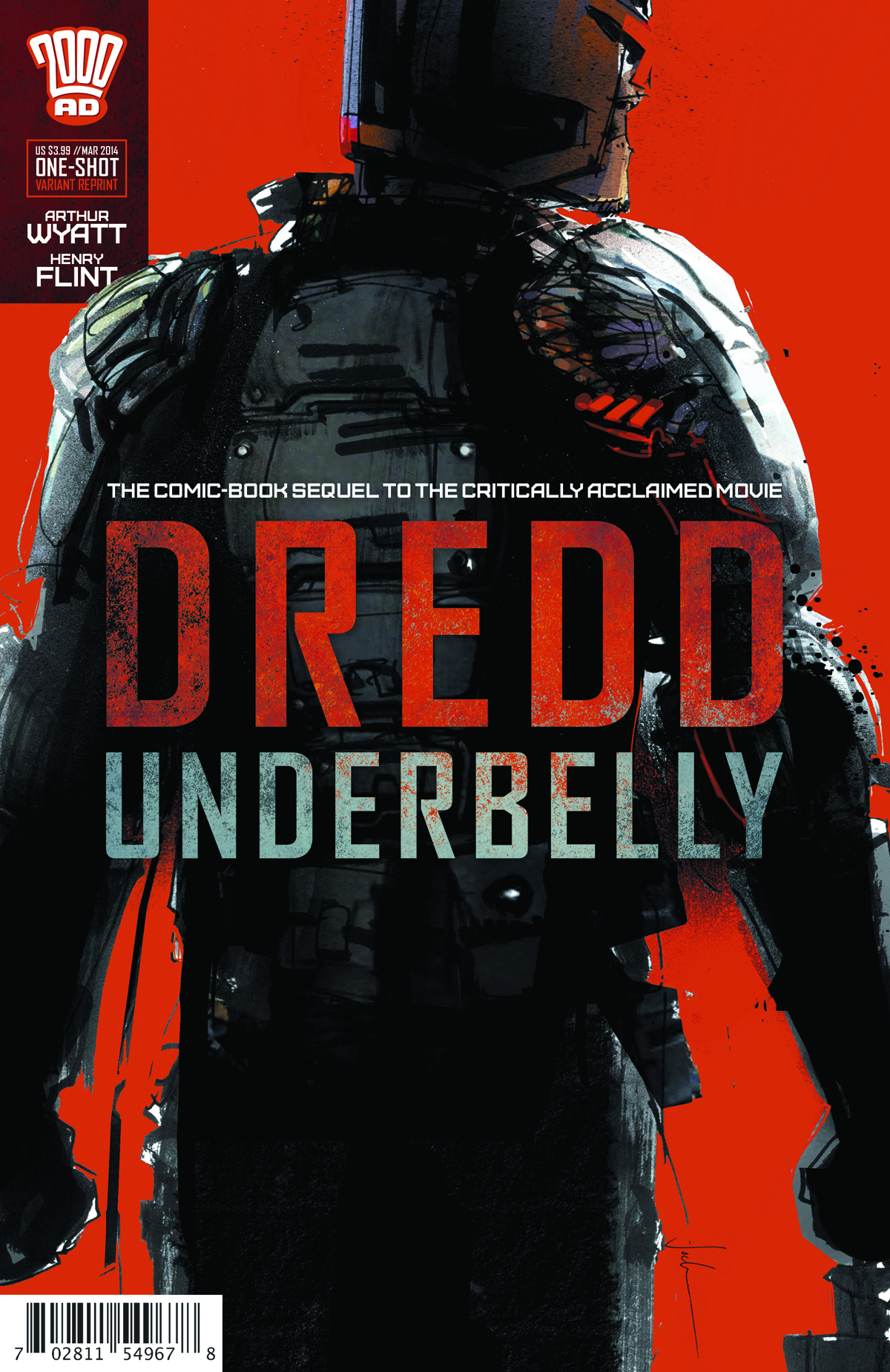 The one-shot sequel to the critically-acclaimed movie! In the wake of Ma-Ma's death, other criminal gangs in Mega-City One are moving into the power vacuum, trying to fill the gap in the market left by the Slo-Mo drug. When a corpse dump is discovered in a rad-pit, the bodies are all revealed to be mutants. Could the dead be connected with an outfit smuggling illegal refugees into the city from the Cursed Earth? Dredd once again teams with Psi-Judge Anderson as they scour the underworld for the perps responsible, to bring them to justice!


LEGEND OF OZ THE WICKED WEST ONGOING #17
LOLA XOXO #1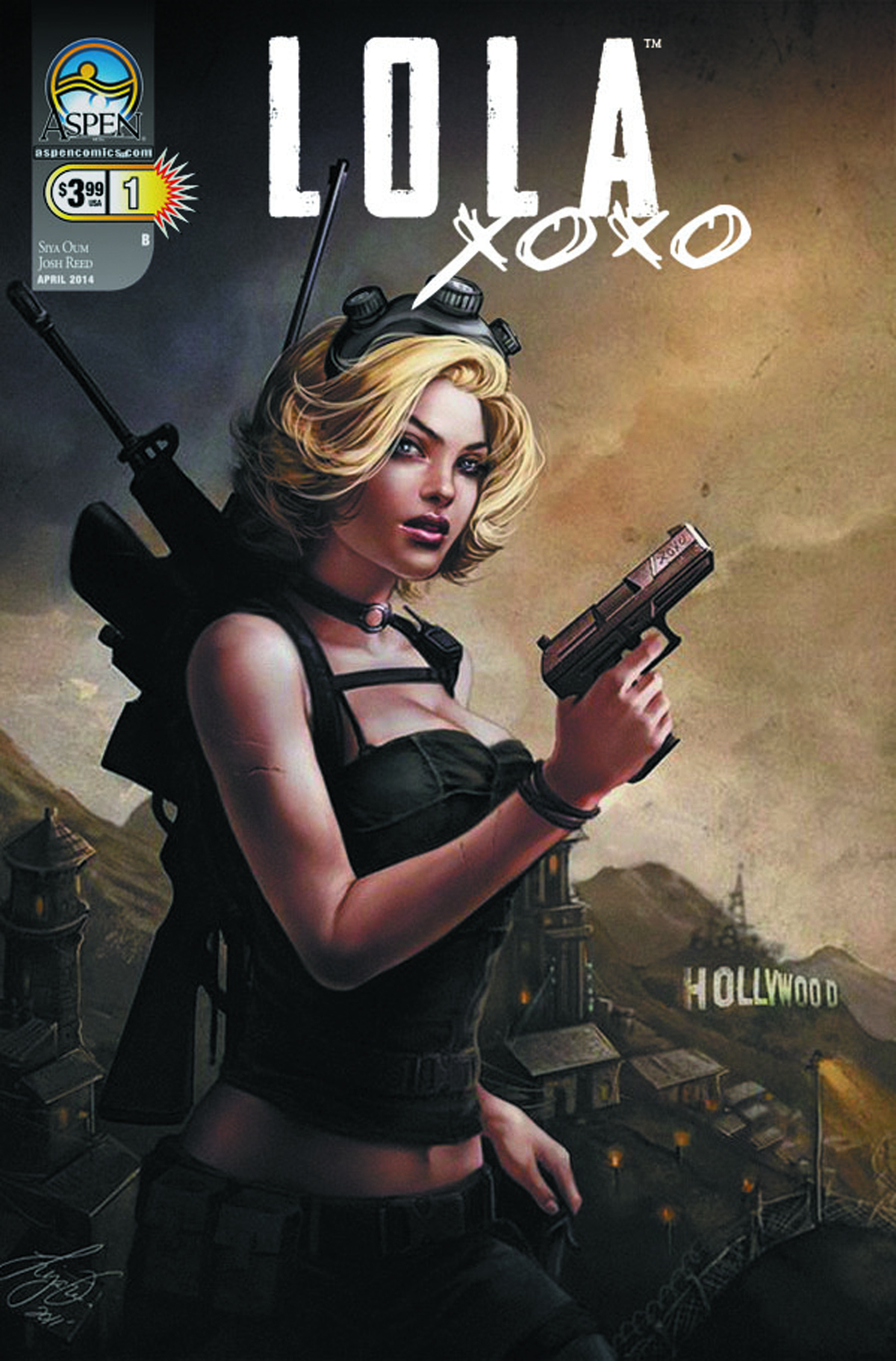 Aspen's newest hit series debuts!
In the "Wasteland", Lola, a young woman with a resolve fortified by a lifetime of survival on her own, must journey across the nuclear-decimated United States in order to find the family that was taken from her! As her quest for the truth begins, Lola uncovers the true inhumanity of the Apocalypse, as those who seek to hold power in a new frontier, will do so at all bloody costs-including her life!
LUNITA #2 (OF 4)
MAGNUS ROBOT FIGHTER #2
SPONGEBOB COMICS #31
UNITY #6
MARVEL
ALL NEW DOOP #1 (OF 5) ANMN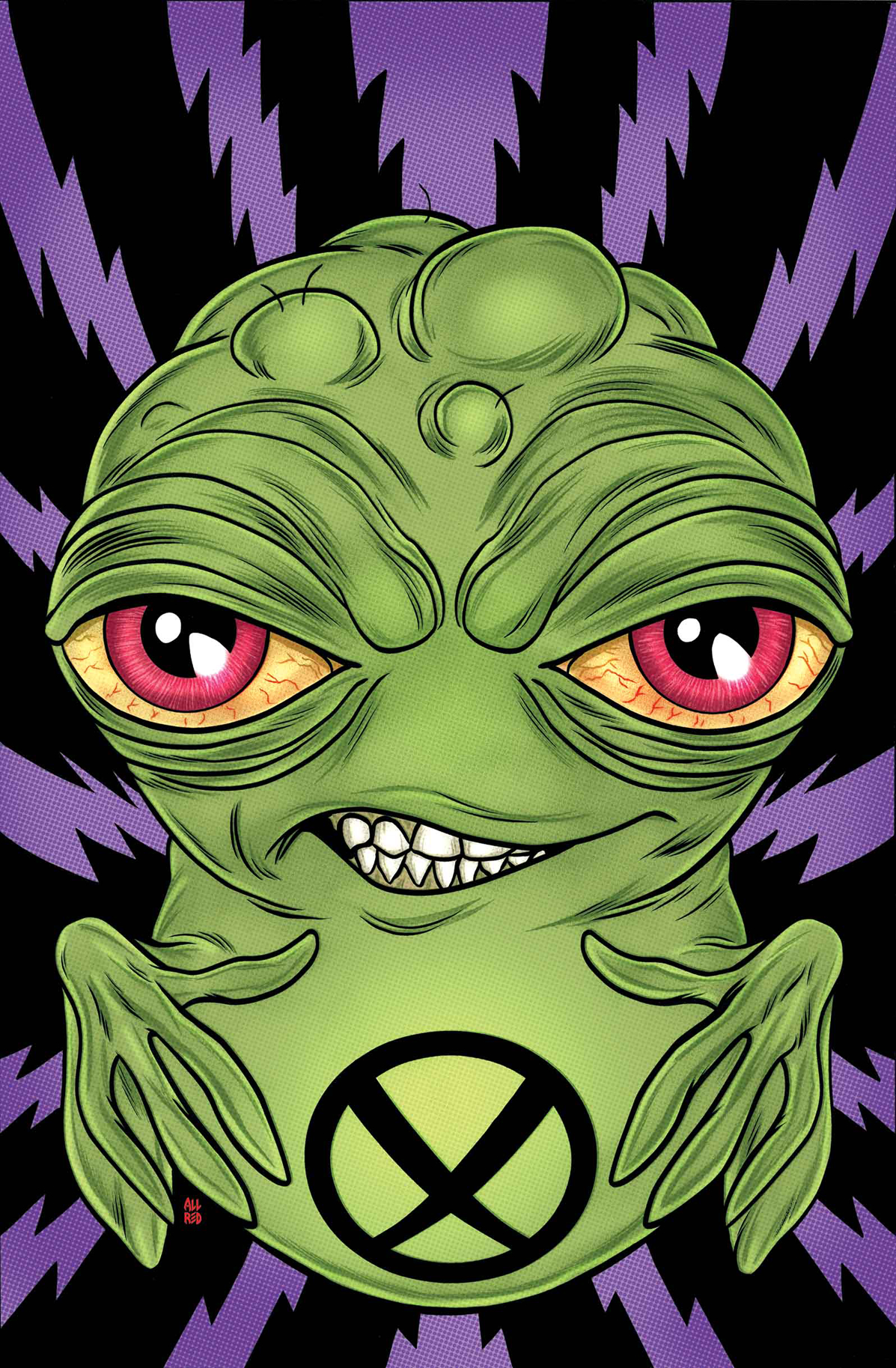 Living in the margins of the X-Men, Doop has freaked out X-Men and readers alike. However, when he gets deeply involved in X-Men business (and in the personal life of Kitty Pryde!), Doop will be thrust into the spotlight. This adventure will prove that Doop is, in fact, the most powerful X-Man! Written by co-creator Peter Milligan (X-FORCE), covers by co-creator Mike Allred (X-FORCE, FF) and innovative interior art by David Lafuente (AVENGERS, ULTIMATE SPIDER-MAN)!
ALL NEW GHOST RIDER #2 ANMN
ALL NEW ULTIMATES #1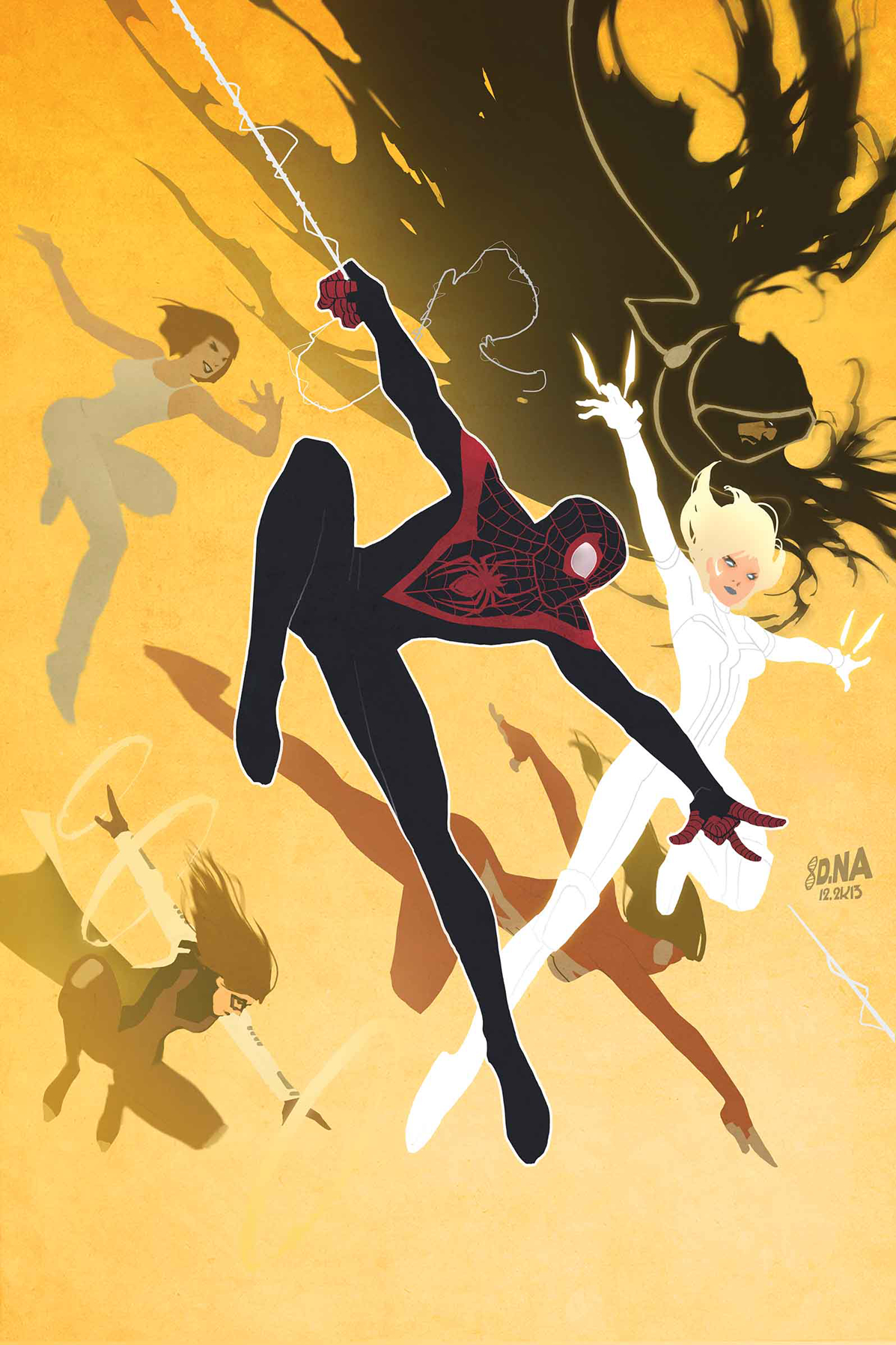 ALL NEW X-
THE NEXT GENERATION OF ULTIMATES IS HERE!
SPIDER-MAN, BLACK WIDOW, KITTY PRYDE, BOMBSHELL, CLOAK & DAGGER officially unite to tackle the vicious, rampant crime wave overtaking Hell's Kitchen!
DIAMONDBACK leads the teen gang, the SERPENT SKULLS, as they run West Midtown's drug and weapons trade and deal in murderous citywide terror!
Detective Brigid O'Reilly and her anti-gang unit are on the hunt for a serial mask killer called SCOURGE; they get close but not without some casualties!
Written by Michel Fiffe, the creator of the acclaimed indie series COPRA
ALL NEW X-MEN #25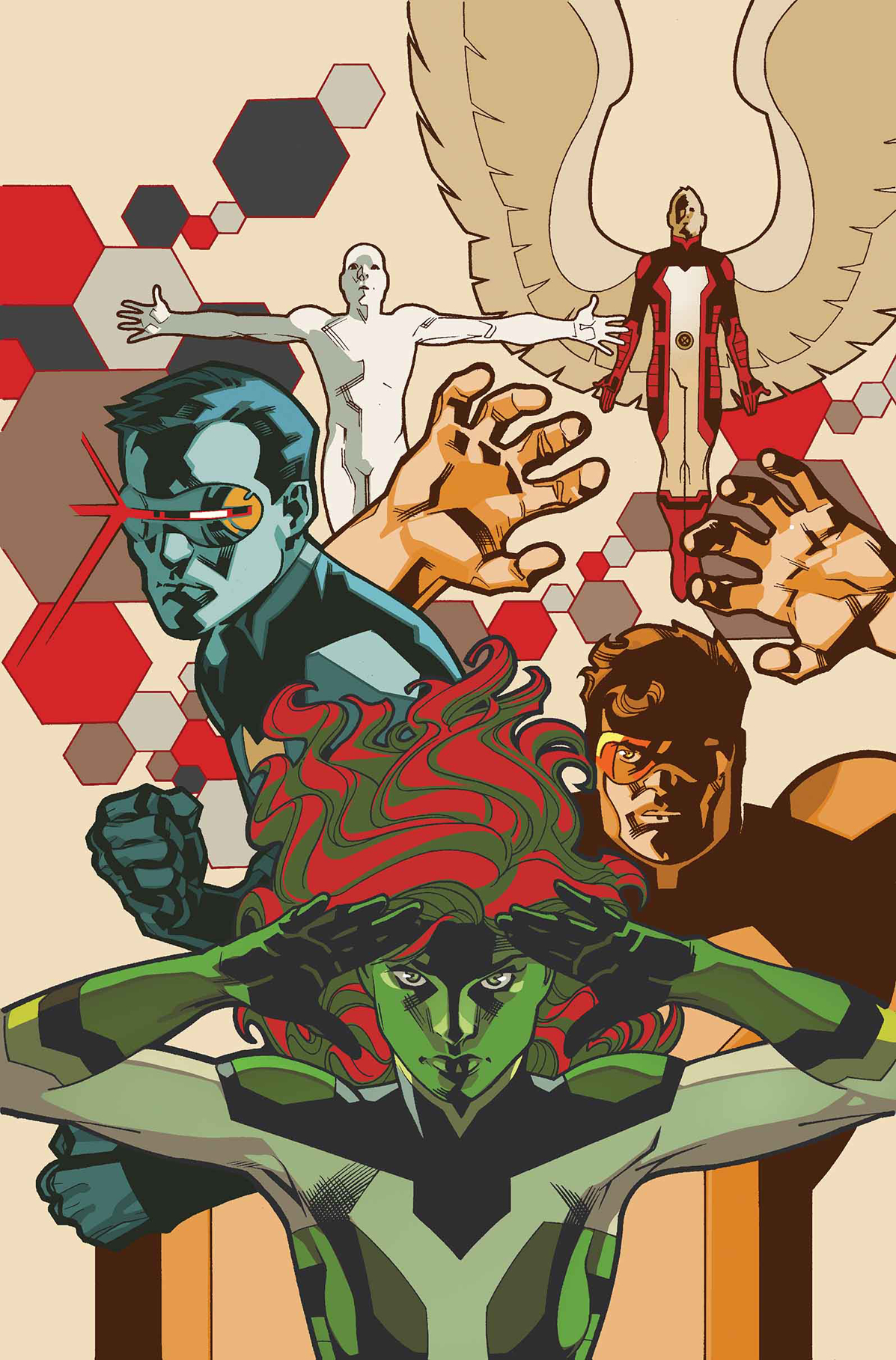 OVER-SIZED 25th ISSUE!
Artist Stuart Immonen is joined by a practical comic book artist hall of fame for this special landmark issue!
AVENGERS AI #11
AVENGERS UNDERCOVER #2 ANMN
CAPTAIN MARVEL #2 (OF 6) ANMN
DAREDEVIL #1.50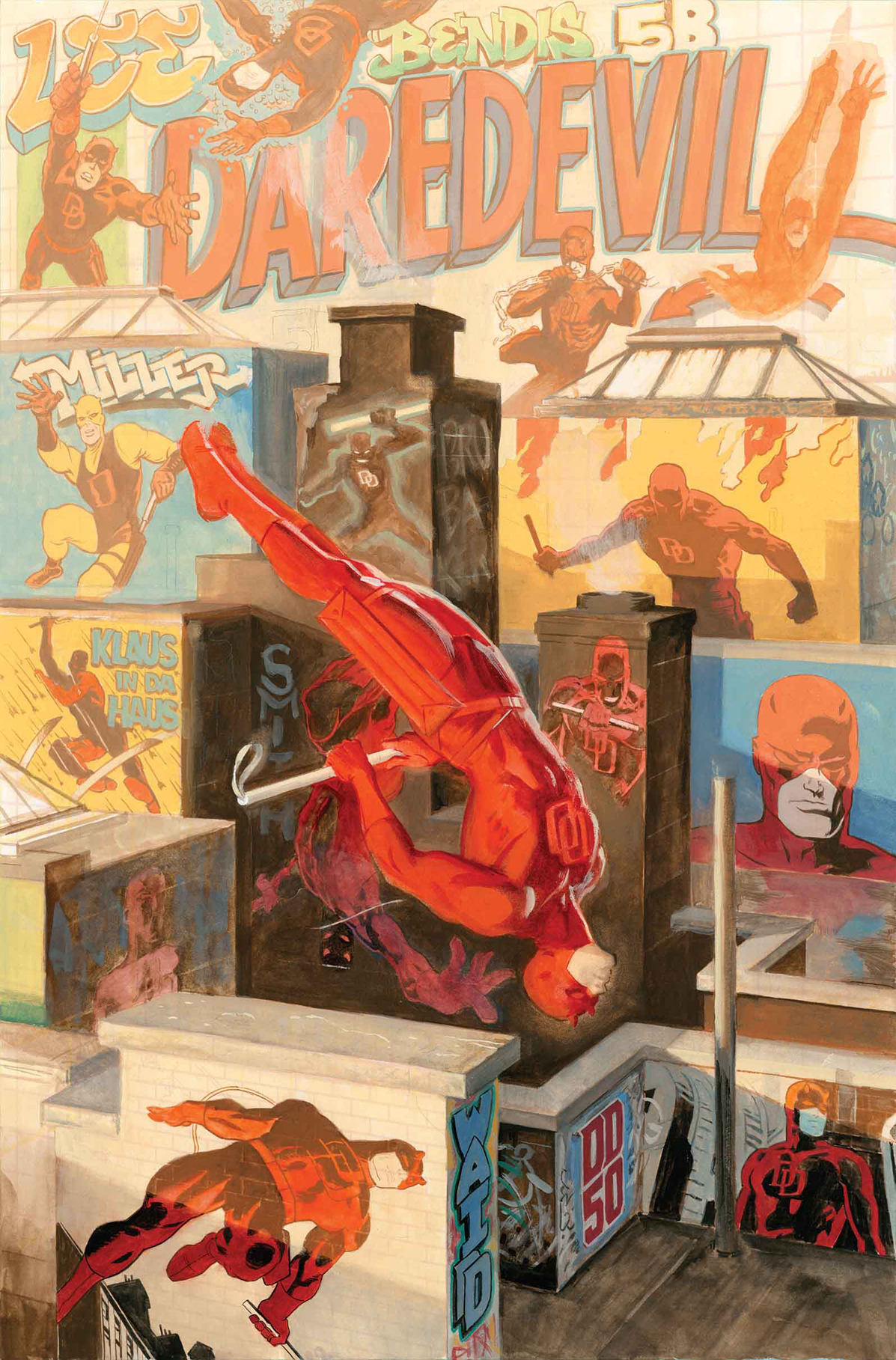 Celebrate Daredevil's fiftieth anniversary with a look at the future!
A special standalone story that takes place on Matt Murdock's 50th birthday. How has his life changed? Who lives? Who dies? See if you can spot all the clues the Daredevil creative team has planted for the year 2014!
Plus: Stories by special guest creators from Murdock's murky past! Fifty years without fear have all lead up to this!
DEADPOOL #27 ANMN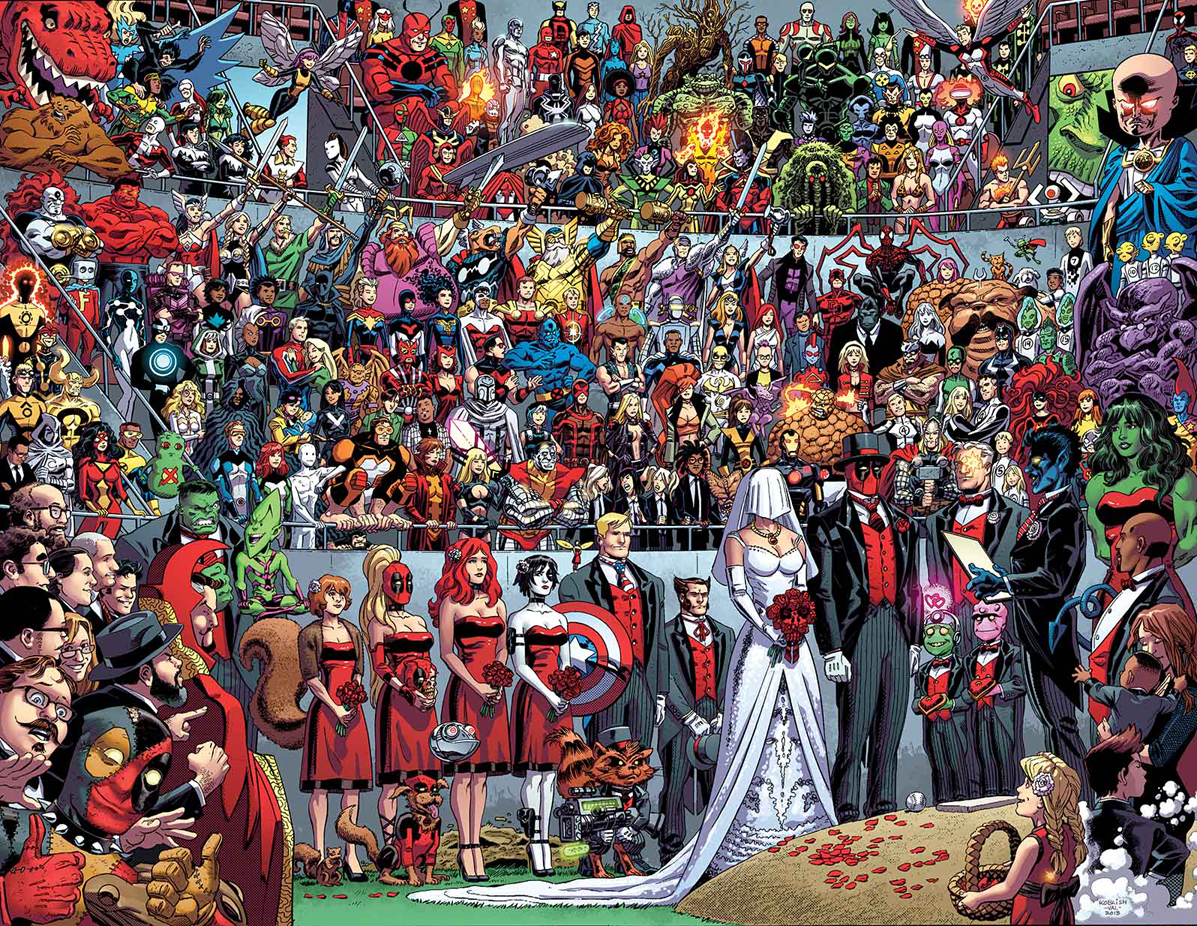 That's right-the day you never dreamed would come has finally arrived...
Deadpool is getting MARRIED!
First up in this ENORMOUSLY OVERSIZED ISSUE is the main feature - the biggest wedding since that one guy married that other guy as Deadpool and his mysterious bride tie the knot in a tale by Gerry Duggan, Brian Posehn, and Mike Hawthorne!
THEN, we've rounded up EVERY writer to ever pen Wade's series to celebrate this magical occasion! No self-respecting Poolophile can miss this one!
It's the most important issue 27 in the history of comics!
IRON FIST LIVING WEAPON #1 ANMN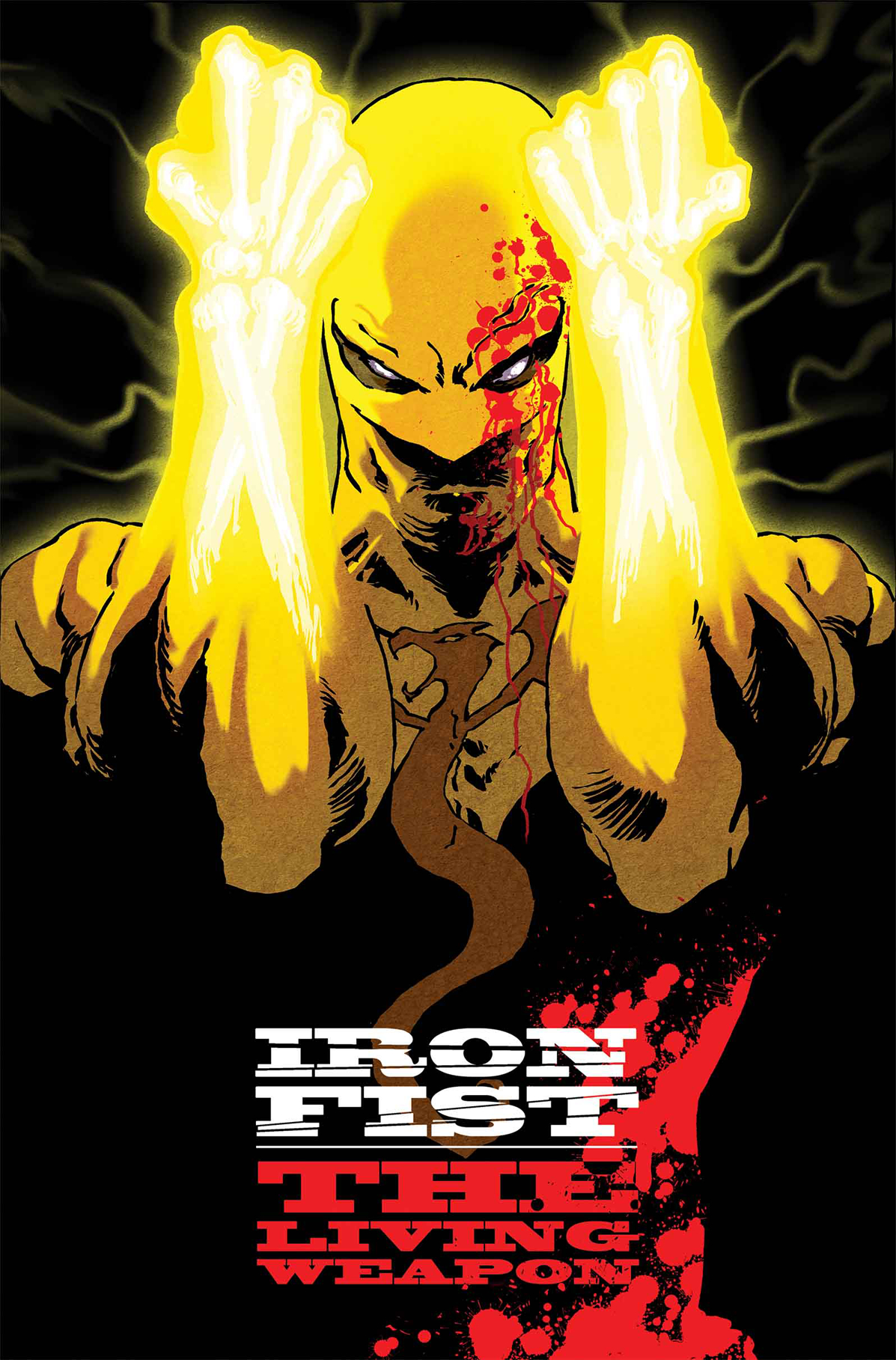 High above the city, in a multi-million dollar penthouse, Danny Rand, a.k.a. Iron Fist,
'The Living Weapon', is haunted by the consequences of choosing death over life. A message from Iron Fist's mystical homeland of K'un-Lun brings Danny back to his blood soaked origin of betrayal and vengeance! Revenge is a weapon that cuts both ways...Will Danny survive the bloodletting? A one-of-a-kind kung fu action epic directed by the inimitable Kaare Andrews!
IRON MAN #24 ANMN
KICK-ASS 3 #7 (OF 8)
Hit-Girl's day of reckoning has arrived. Tied up mentally and physically, she's an easy mark even for a washed-up super-villain like Chris Genovese (formerly known as The Mother F**ker). Where is Kick-Ass when she needs him most? What's happened to ALL the costumed superheroes? A major character death is imminent and with only one more issue before the series finale, it could be anyone!
MIGHTY AVENGERS #9
NIGHTCRAWLER #1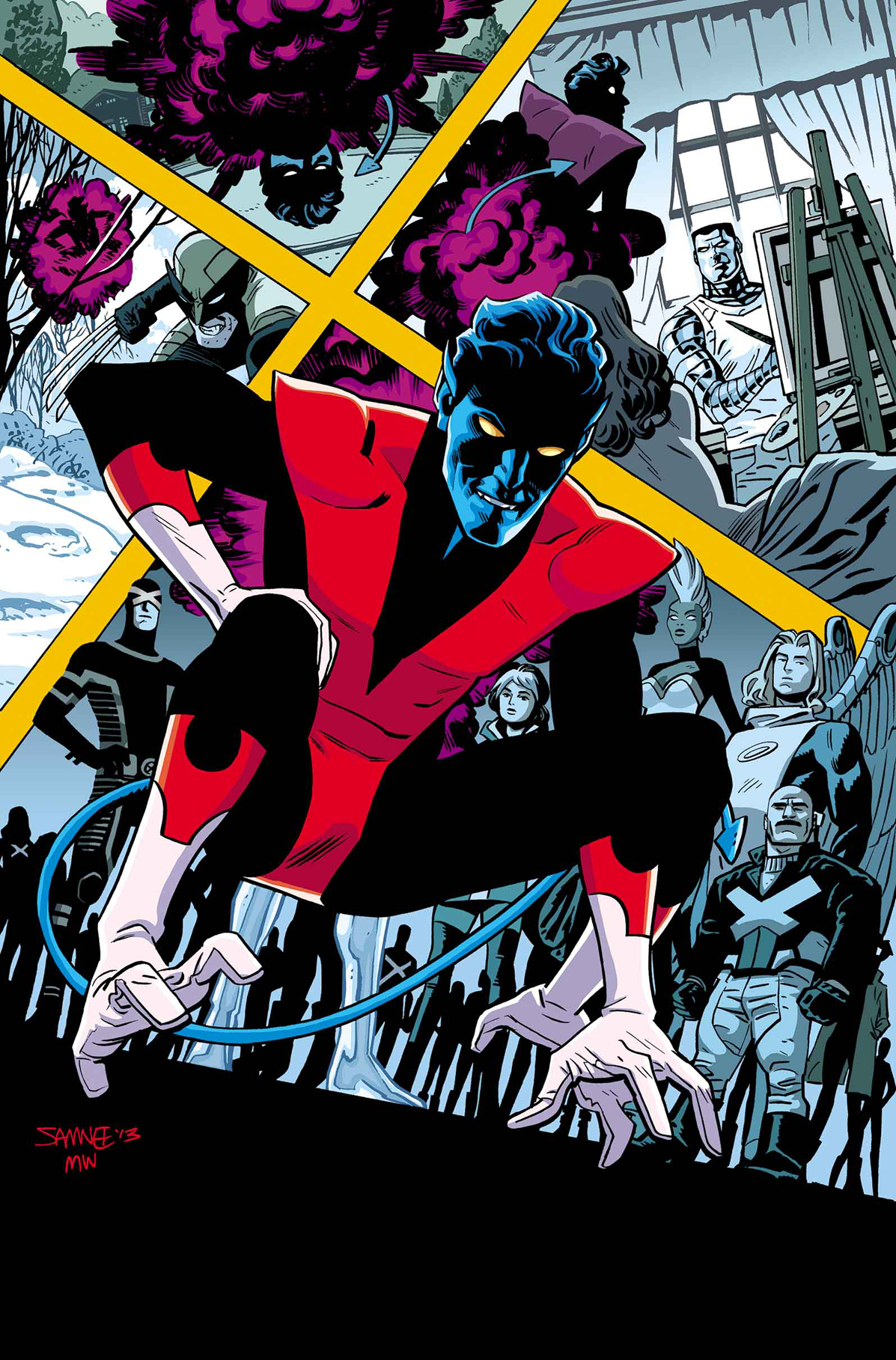 NIGHTCRAWLER IS BACK!
Newly-returned from the afterlife, veteran X-Man Kurt Wagner finds himself in a world that's a far cry from the one he left: Professor Xavier is dead, Cyclops is on the run, and the X-Men are divided. But determined not to let his new lease on life go to waste, Nightcrawler hits the road alongside Wolverine, eager to right some wrongs and safeguard the future mutantkind...and he's going to do it by the means he loves most: swashbuckling, lady-charming and-of course-BAMFing!
SECRET AVENGERS #2 ANMN
SUPERIOR FOES OF SPIDER-MAN #11
THUNDERBOLTS #24
WHAT IF AGE OF ULTRON #2 (OF 5)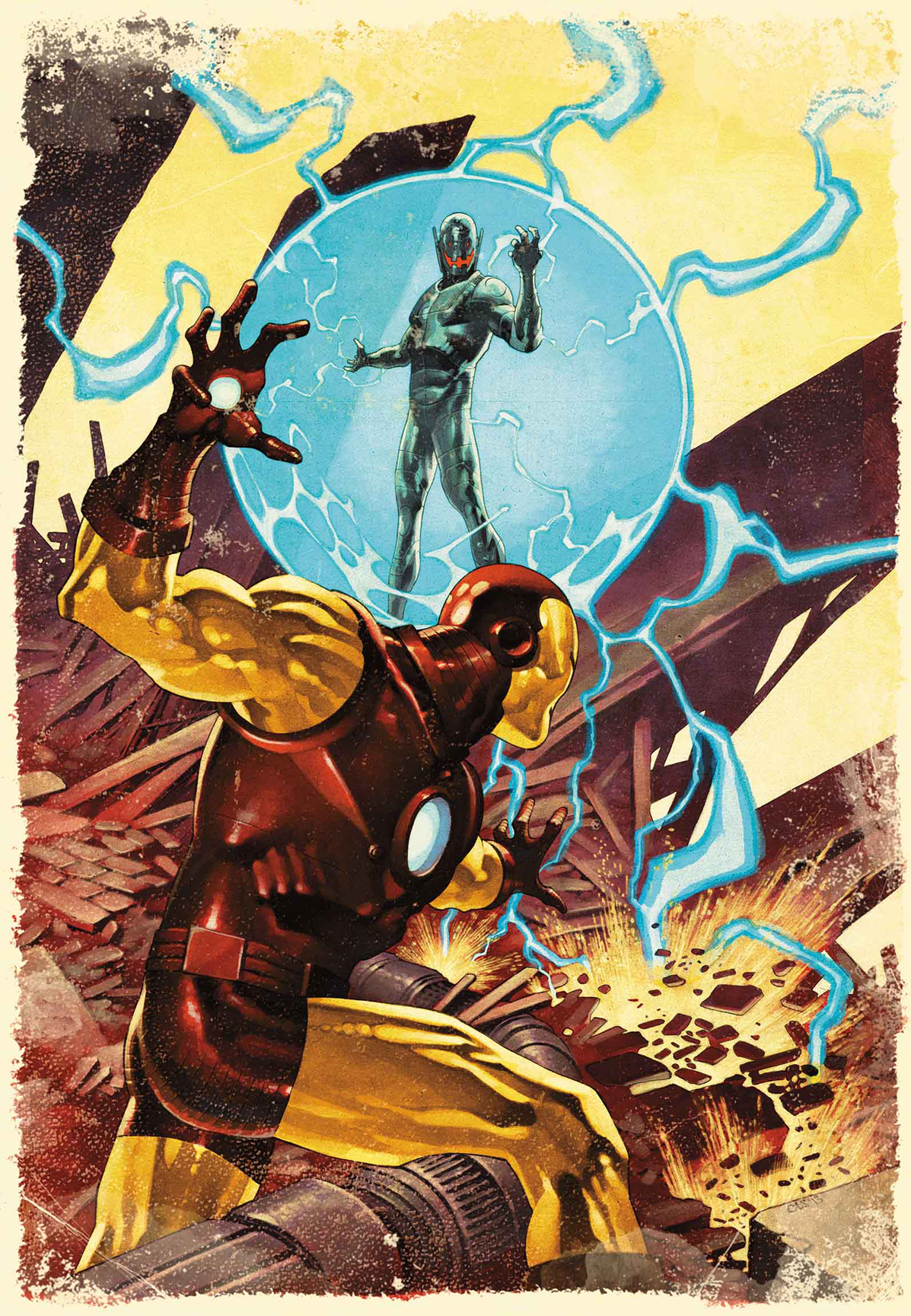 THE SECRET ARMOUR WARS!
In a world without Iron Man, the Armour Wars are fought without a victor, scorching the Earth! Years later, one of the last remaining superheroes, an aged Amazing Spider-Man, must form a Fantastic Four the likes of which our world has not seen in years!
Teaming with Ghost Rider, the Incredible Hulk and Wolverine they are in pursuit of the one weapon that could unite the planet - The Forgotten Iron Man!