New in graphic novels this week: the first volume of Rick Remender's pulpy sf series BLACK SCIENCE, galactic devastation hits the Ultimates-verse in CATACLYSM, new trade collections for GUARDIANS OF THE GALAXY, AVENGERS ASSEMBLE, FAIREST, CATWOMAN, and RED LANTERNS, Marvel's British superheroes team up in REVOLUTIONARY WAR, fan favourite character from Young Avengers Noh-Var gets a reprint of his original adventures in Grant Morrison's MARVEL BOY, intriguing dark fantasy UMBRAL, and the classic superhero adventures of MIRACLEMAN Vol 1.
What are you looking forward to reading this week? Talk to us @DavesComics!
ADVENTURES OF APOCALYPSE AL TP VOL 01 All too often, private investigator Allison Carter is the only one who stands between the rest of us and the end of the world. In her biggest and most dangerous case to date, Apocalypse Al must fight her way through a collection of some of the biggest lunatics this side of the abyss: mad prophets, techno-wizards, cybervoids, dead but still nagging relatives, undead boyfriends, zombie cops, trolls, and machine gun toting imps. See for yourself the horror awaiting her on the other side of the happiest place on Earth...which may also be the very last place on Earth for her and all of us.
Collects APOCALYPSE AL #1-4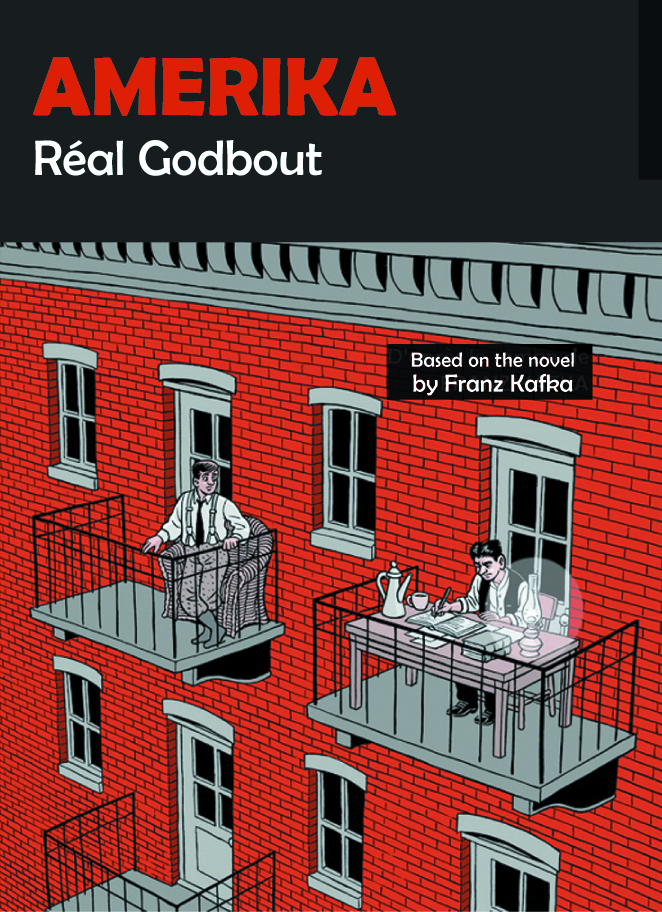 An adaptation of Franz Kafka's novel. Unlike the common cliché of Kafka's work, Amerika is not a dark and sinister novel, but a dynamic and colourful story, with a touch of absurdist humor. It tells the story of the young immigrant Karl Rossmann who, after an embarrassing sexual misadventure, finds himself "packed off to America" by his parents. Expected to redeem himself in this magical land of opportunity, young Karl is swept up instead in a whirlwind of dizzying reversals, strange escapades, and picaresque adventures. Godbout's first work in English uses the clear line aesthetic he perfected in his series Red Ketchup. AVENGERS ASSEMBLE TP FORGERIES OF JEALOUSY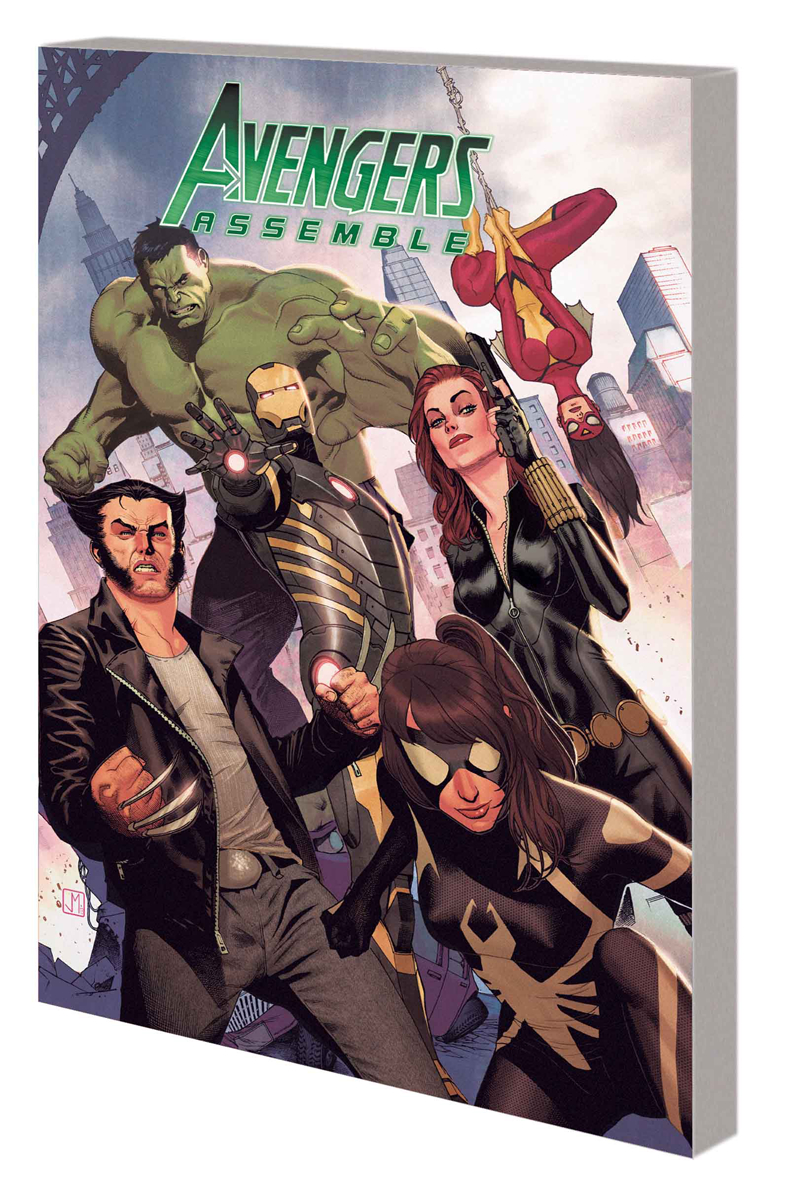 Mad scientist June Covington, aka Toxic Doxie, has her very own Inhuman - one with a unique ability that, in the wrong hands, could change everything. Now Covington's at war with A.I.M. for control of new Inhuman abilities! Meanwhile, young hero Spider-Girl is being mentored by Spider-Woman and Wolverine, but when she follows in her investigative-reporter father's footsteps and begins tracking Covington, Spider-Girl must enlist Iron Man's help to understand what's at stake, how to fight it, and if she's very lucky, how to recover a dear friend without ending up dead. Because there's a second Terrigen cocoon in New York, ticking like a time bomb, and it's about to go off. Acclaimed writer Warren Ellis reunites with Kelly Sue DeConnick for a delightfully demented dance through the Avengers roster! Collecting AVENGERS ASSEMBLE #21, #22.INH-23.INH and #24-25.
BLACK SCIENCE TP VOL 01 HOW TO FALL FOREVER SPECIAL LOW INTRODUCTORY PRICE!
Anarchist scientist Grant McKay has done the impossible! Using the Pillar, he has punched a hole through the barriers between dimensions, allowing travel to all possible universes. But now Grant and his team are trapped in the folds of infinity, the Pillar sending them careening through a million universes of unimaginable adventure, sanity-flaying danger and no way home... Collecting BLACK SCIENCE #1-6, the first mind-warping chapter of the critically acclaimed sci-fi epic by superstar creative team of writer RICK REMENDER (Uncanny Avengers, Captain America) and artist MATTEO SCALERA (Secret Avengers)
CATACLYSM HC ULTIMATES LAST STAND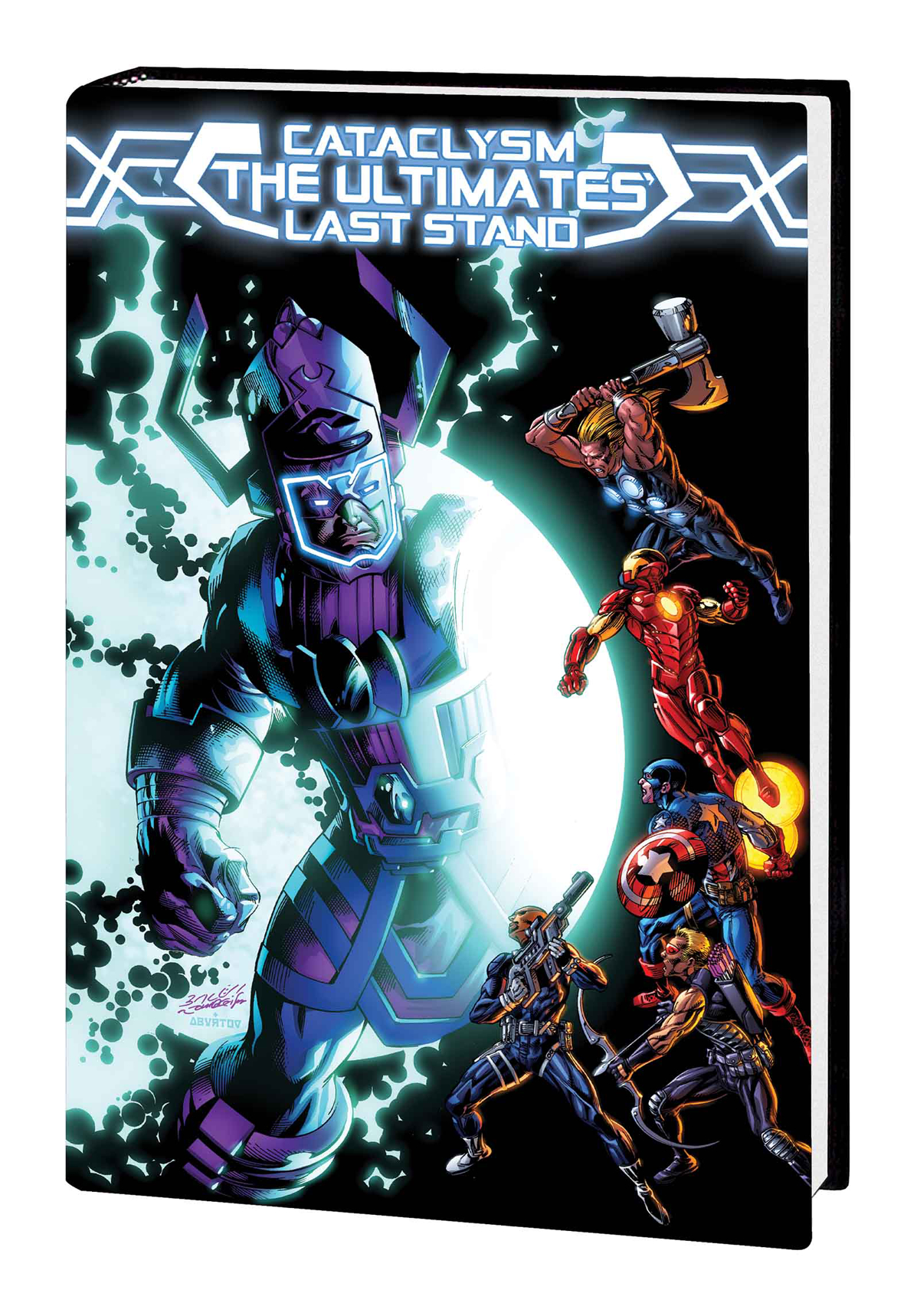 The dreaded Galactus has arrived in the Ultimate Universe! With an whole dimension full of new planets for him to devour, the Ultimate heroes must stop Galactus from destroying their entire universe! Unstoppable and insatiable, he decimates the Chitauri and the Kree Empire - and then heads for Earth. As Rick Jones and Vision make desperate last-ditch attempts to deter Galactus, the Ultimates face the Devourer head-on! And while Nick Fury plots, Reed Richards fights for redemption, M.O.D.O.K. prepares for the end, and the X-Men deal with a lethal secret weapon, Miles Morales heads to Galactus' birthplace - the Marvel Universe - hoping for clues to save his own world! Is this the last stand of the Ultimate heroes? Collecting HUNGER #1-4, CATACLYSM #0.1, CATACLYSM: THE ULTIMATES' LAST STAND #1-5, CATACLYSM: ULTIMATE SPIDER-MAN #1-3, CATACLYSM: ULTIMATE X-MEN #1-3, CATACLYSM: ULTIMATES #1-3 and ULTIMATE PROLOGUE #1.
CATWOMAN TP VOL 04 GOTHAM UNDERGROUND (N52)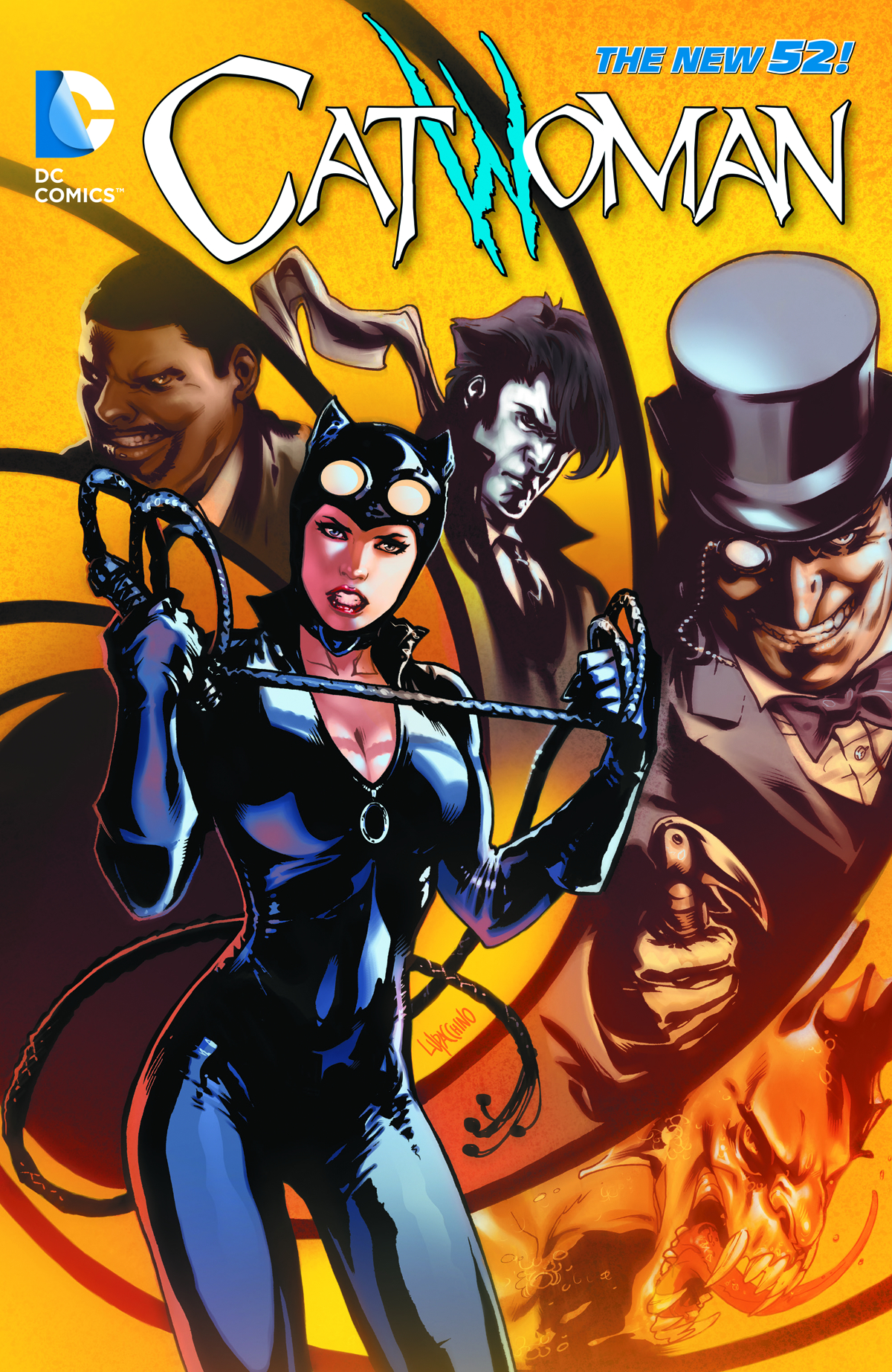 After being robbed time and time again by Catwoman, The Penguin has decided to wage war against the thieving antihero. But he isn't the only one after her. Someone named The Joker's Daughter is after Catwoman. Who is she, and why has she come to Gotham City? Don't miss these stories from CATWOMAN #20-24 and 26, CATWOMAN ANNUAL #1 and BATMAN: THE DARK KNIGHT #23.4: JOKER'S DAUGHTER.
CRAWL SPACE OVERSIZED OMNIBUS HC Collecting all of writer RICK REMENDER's horror work in one oversized hardcover, stunningly illustrated in ghoulishly grindhouse dread by horror superstars KIERON DWYER, FRANCESCO FRANCAVILLA, TONY MOORE, SALGOOD SAM, and PAUL HARMON.
Collects NIGHT MARY, XXXOMBIES, SORROW, CREATURES, & SEA OF REDDEVIL
DINOSAUR BY JACK KIRBY TP COMPLETE COLLECTION The adventures of a boy and his dinosaur! At the dawn of human evolution, during a time when primitive man co-existed with the dinosaurs that dominated the Earth, a unique friendship is born - a friendship that may be the only thing that can save mankind! Meet Moon Boy and his Tyrannosaurus pal - the red-skinned Devil Dinosaur - as they face off against giant spiders, enormous ants, and rampaging dinosaurs of all shapes and sizes! And don't forget the Small Folk, led by the warlord Seven Scars, who rejected Moon Boy for befriending the fearsome Devil - and who aim to dominate the forest by force! Throw in aliens from outer space, and you've got a timeless romp through the ages - delivered courtesy of the imagination of Jack "King" Kirby! Collecting DEVIL DINOSAUR #1-9.
DRUMHELLAR TP VOL 01 BADLANDS AND BAD TRIPS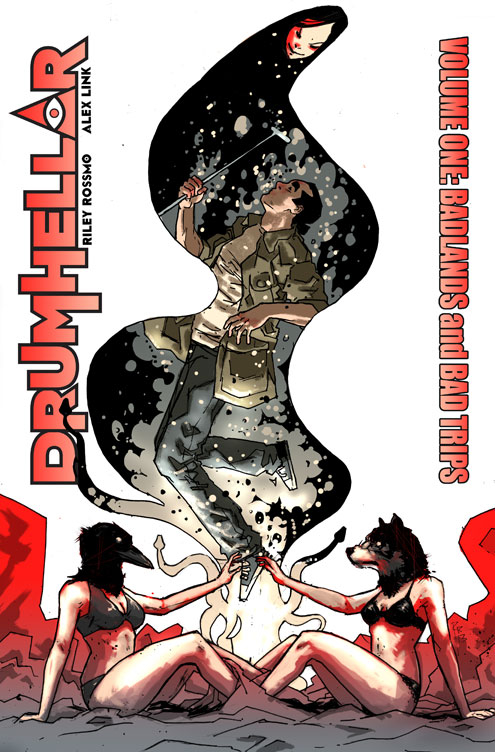 With his ghostly sidekick Harold, psychedelic detective Drum Hellar will
 face off against bog men and undead dinosaurs. He'll approximate a 
werewolf, improvise a zombie, and try to resurrect a relationship with a
 girlfriend or two. And, along the way, he'll do a lot of drugs.




EERIE ARCHIVES HC VOL 16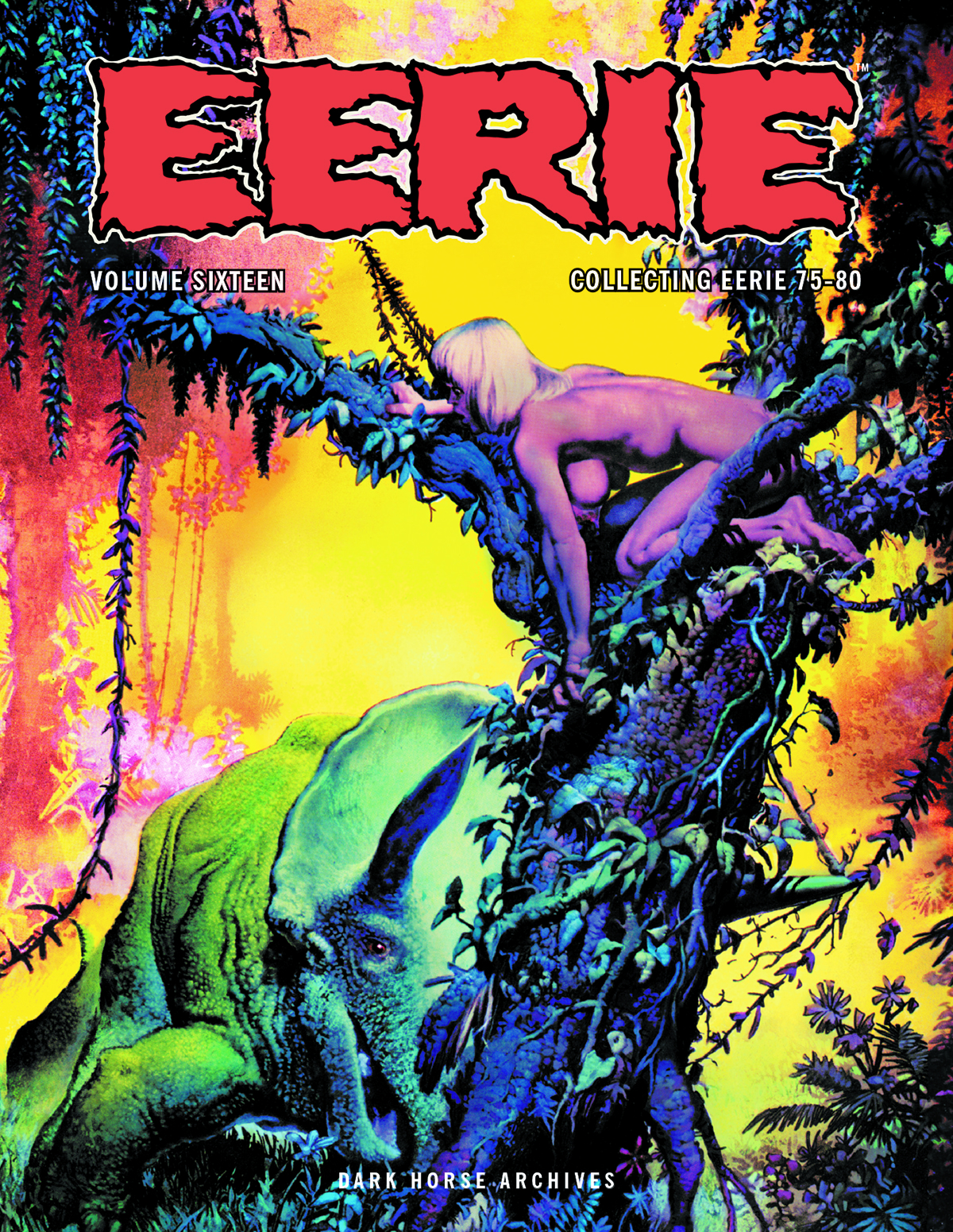 A terrifying tome delivering a stunning variety of high fantasy, sexy science fiction,
Victorian mystery, and modern-day adventure-all united by a common sense of
profound horror! Richard Corben, Bruce Jones, Jim Starlin, and others deliver subtle
shudders, scream-inducing terrors, and shocking twist endings in Eerie issues #75-#80!
FAIREST TP VOL 03 RETURN OF THE MAHARAJA In this title collecting FAIREST #15-20, when young Nalayani seeks the help of the Maharaja to save her humble village, she uncovers a secret that could change the Fables Universe forever: the still alive but thought long dead Prince Charming!
GIRL WHO PLAYED WITH FIRE HC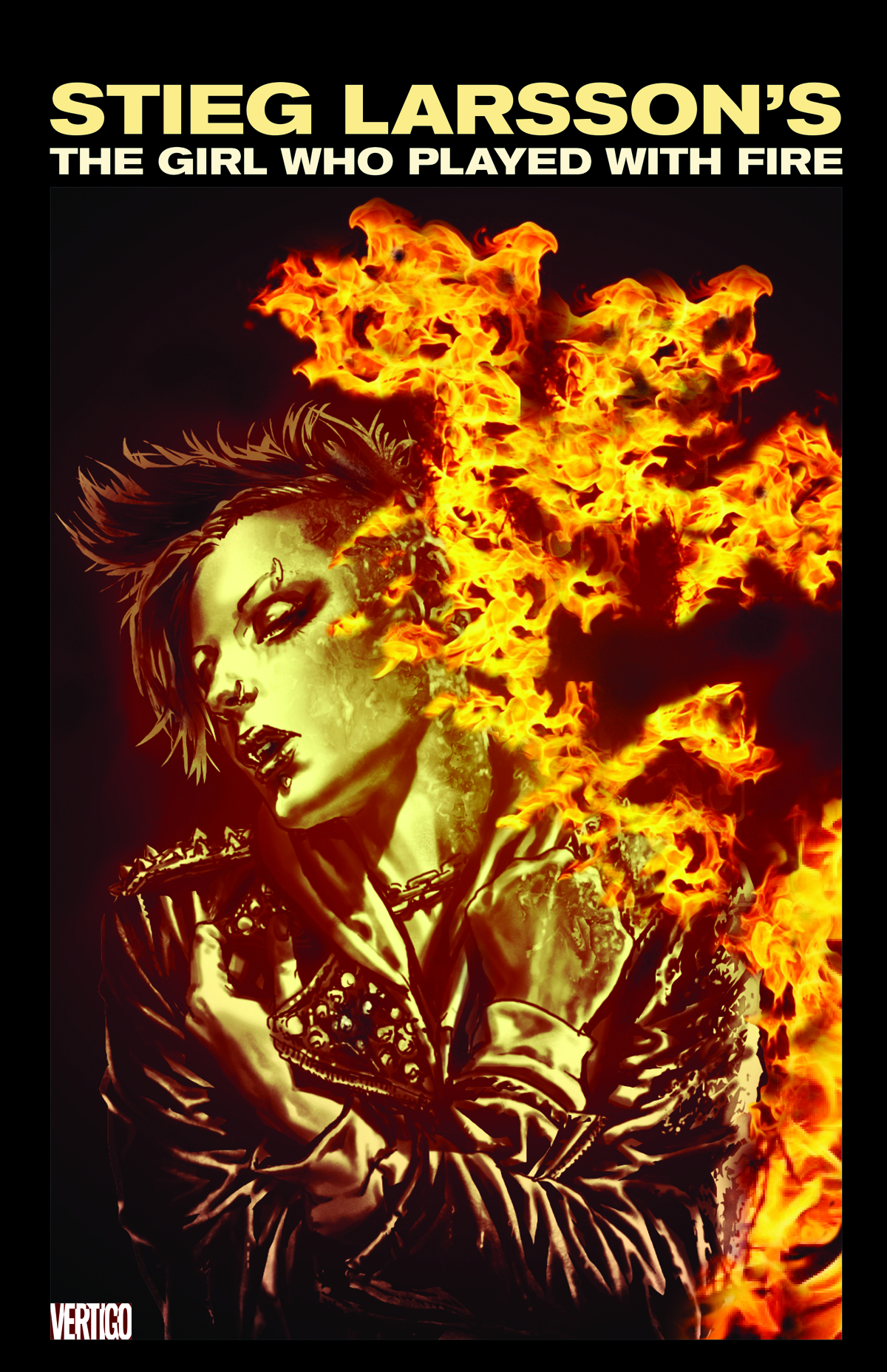 In this new graphic novel adaptation of the second of Stieg Larsson's international blockbuster thrillers, Mikael Blomkvist, publisher of the magazine Millennium, is preparing to run a story that will expose an extensive sex trafficking operation. But on the eve of its publication, the two reporters behind the article are murdered, and the fingerprints found on the murder weapon belong to his friend, the troubled hacker Lisbeth Salander. While Blomkvist tries to clear Salander's name, Salander herself is drawn into a deadly game of cat and mouse that forces her to face her dark past.
GLACIAL PERIOD HC NEW PTG Finally back to press in a bigger handsome hardcover! For the first time, The Louvre museum is involved in a co-edition of a series of graphic novels, each a vision of this great museum by a different artist. De Crecy, at the sight of the incredible richness of the museum's collection was overwhelmed and felt small and ignorant. The result is a story set thousands of years hence in a glacial period where all human history has been forgotten and a small group of archaeologists fall upon the Louvre, buried in age-old snow. They cannot begin to explain all the artifacts they see. What could they have meant? Their interpretations are nonsense, absurd, farcical.
GOTG ALL NEW X-MEN TRIAL OF JEAN GREY PREM HC The arrival of the original X-Men in the present sent shockwaves through the Marvel Universe, but we've only seen the effects on Earth - until now! When an alien race discovers that Jean Grey - host of the destructive Phoenix Force - is back on Earth, they decide to hold her accountable for the heinous acts of Dark Phoenix! Now, it's up to the spacefaring Guardians of the Galaxy to help the All-New X-Men save Jean from twisted intergalactic justice! A surprise ally from one character's past comes to help, but is that enough against the most powerful army in the Universe? You won't want to miss the first encounter between two of the biggest franchises in the Marvel universe! Collecting GUARDIANS OF THE GALAXY (2013) #11-13 and ALL-NEW X-MEN #22-24. Boy vs. world! The living weapon of an alien empire with seemingly limitless power, the young Kree footsoldier Noh-Varr is a rebel with a cause: After his wounded warship crash lands in the woods of New Jersey, he is taken captive by an insidious Earth human who covets Kree technology - a move that will provide far more than the bad guy bargained for when Marvel Boy fights back! But will the Earth be prepared for its newest protector? Collecting MARVEL BOY #1-6.
MARVEL FIRSTS TP VOL 02 1980s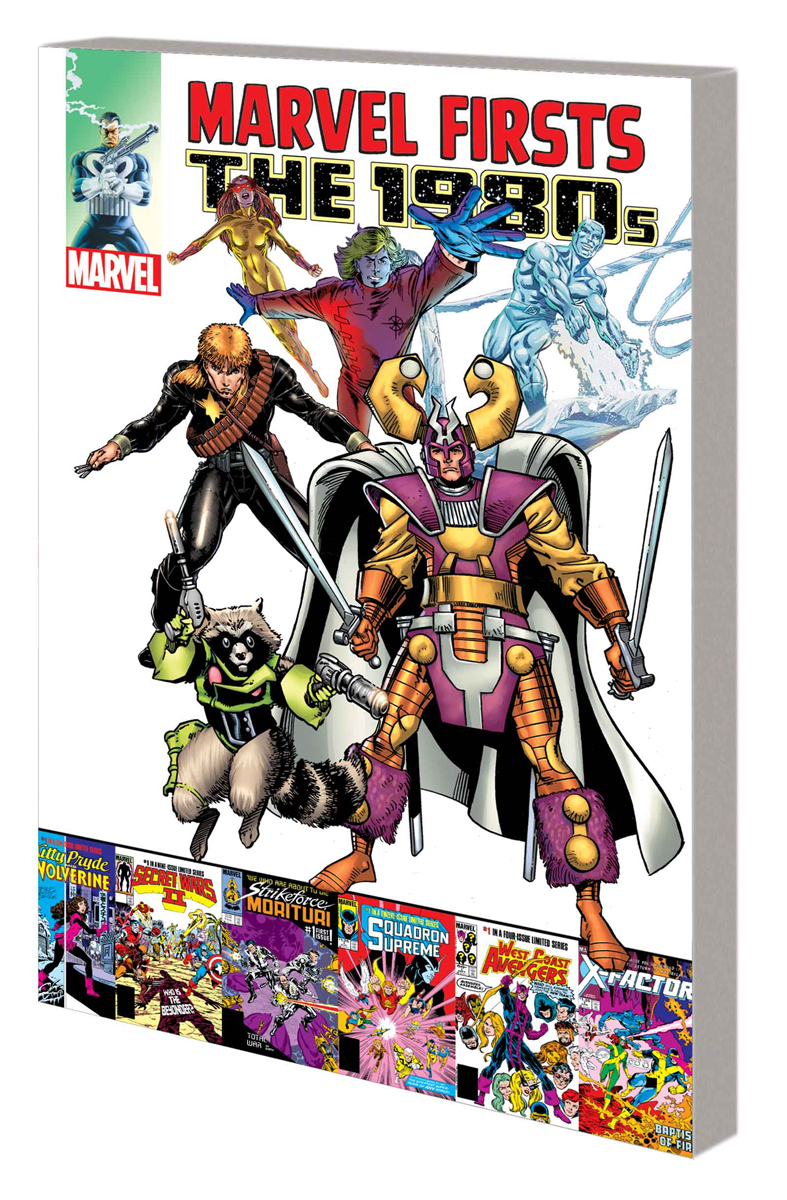 Marvel continues exploring the awesome '80s with a cornucopia of collector's item classics - from the debuts of the West Coast Avengers and X-Factor, to solo spotlights for Spidey's amazing friends Iceman and Firestar, to the birth of a whole New Universe! As mutant mania takes hold, Kitty Pryde, Wolverine and the swashbuckling Nightcrawler grab a chance at glory! And Marvel's next big-screen icon, Rocket Raccoon, takes his bow alongside brave Balder, lucky Longshot, insatiable Galactus - and the all-powerful Beyonder! Collecting QUESTPROBE #1, WEST COAST AVENGERS (1984) #1, KITTY PRYDE & WOLVERINE #1, ICEMAN (1984) #1, ROCKET RACCOON #1, GARGOYLE #1, SECRET WARS II #1, SQUADRON SUPREME #1, LONGSHOT #1, NIGHTCRAWLER (1985) #1, BALDER THE BRAVE #1, PUNISHER (1985) #1, X-FACTOR (1986) #1, FIRESTAR #1, DAKOTA NORTH #1, STAR BRAND #1, STRIKEFORCE: MORITURI #1 and material from EPIC ILLUSTRATED #26.
MARVEL UNIVERSE ULT SPIDER-MAN DIGEST TP VOL 06
Featuring screen-capture images from MARVEL'S ULTIMATE SPIDER-MAN, the smash Disney XD hit webs its way right out of your TV! When the villainous Nightmare plunges New York into a deep sleep, Spider-Man and Dr. Strange must face their own worst fears to break the spell! Spidey meets the Guardians of the Galaxy when he travels into deep space to save Earth from Michael Korvac and the Chitauri! Nick Fury gets fed up with the damage done during Spidey's fights and puts the web-slinger on cleanup duty! Enter the super-hero cleanup company Damage Control! When the Juggernaut attacks, Spider-Man must beat the unbeatable foe - while also completing his science project!

Collects MARVEL UNIVERSE ULTIMATE SPIDER-MAN #21-24.
MIRACLEMAN PREM HC BOOK 01 DREAM OF FLYING KIMOTA! With one magic word, a long-forgotten legend lives again! Freelance reporter Michael Moran always knew he was meant for something more-now, an unexpected series of events leads him to reclaim his destiny as Miracleman! The groundbreaking graphic novel that heralded a literary revolution begins here in A DREAM OF FLYING. After nearly two decades away, Miracleman uncovers his origins and their connection to the British military's "Project Zarathustra" - while his alter ego, Michael Moran, must reconcile his life as the lesser half of a god. Collecting material from MIRACLEMAN (2014) #1-4.
RED LANTERNS TP VOL 04 BLOOD BROTHERS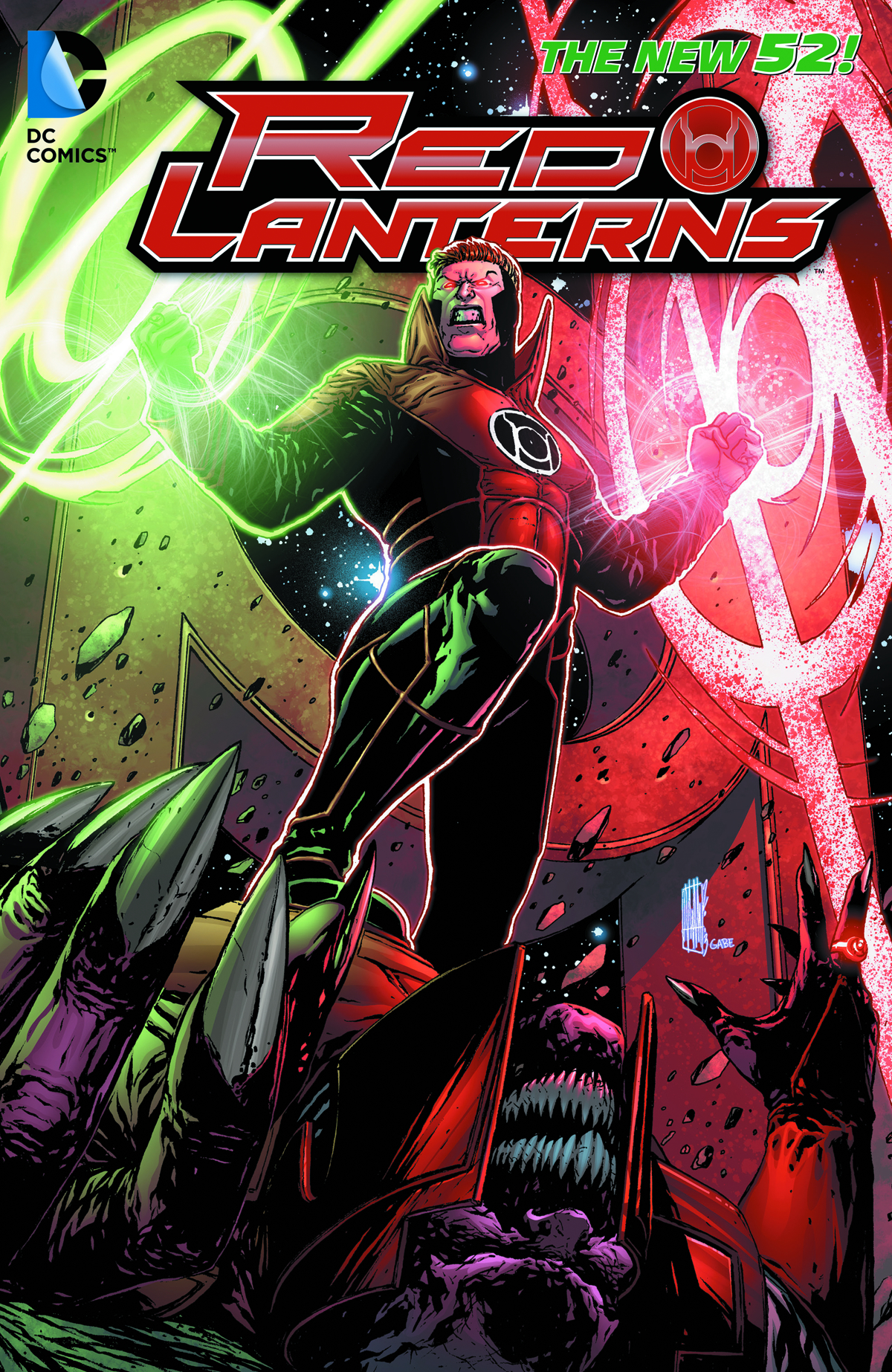 Hal recruits Guy for an impossible mission: to spy on the Red Lantern Corps from within. But when the red ring takes hold of Guy again, it takes everything in him not to lose himself. Collects RED LANTERNS #21-26, and GREEN LANTERN ANNUAL #2.
MARVEL REVOLUTIONARY WAR TP Marvel UK's greatest heroes come together for the first time in 20 years to face a threat that could destroy the world! A troubling vision in Darkmoor Castle portends the horrible truth: The sinister MYS-Tech organization has returned! When MYS-Tech's magical cloning experiments are discovered, Dark Angel and the Knights of Pendragon have no choice but to return to action! Death's Head comes face to face with Death's Head II as they rally against MYS-Tech across time! The Supersoldiers take on MYS-Tech's army of Psycho Wraiths! And from beyond space and time, Motormouth, Killpower and the Warheads join the fight! Featuring Captain Britain, Pete Wisdom, Union Jack, Dai Thomas and a host of British heroes from Marvel UK's past, present and future! Collecting REVOLUTIONARY WAR: ALPHA #1, DARK ANGEL #1, KNIGHTS OF PENDRAGON #1, DEATH'S HEAD II #1, SUPERSOLDIERS #1, MOTORMOUTH#1, WARHEADS #1 and OMEGA #1. The World's Mightiest Mortal is reborn in The New 52 in this incredible tale from JUSTICE LEAGUE #7-11, 0, 14-16 and 18-21! Young orphan Billy Batson has bounced from foster home to foster home, but when he's drawn to the Rock of Eternity, he is imbued with powers beyond those of any mortal man! Can he learn how to handle those powers in time to defeat the villainous Black Adam?
TANPOPO COLLECTION HC VOL 02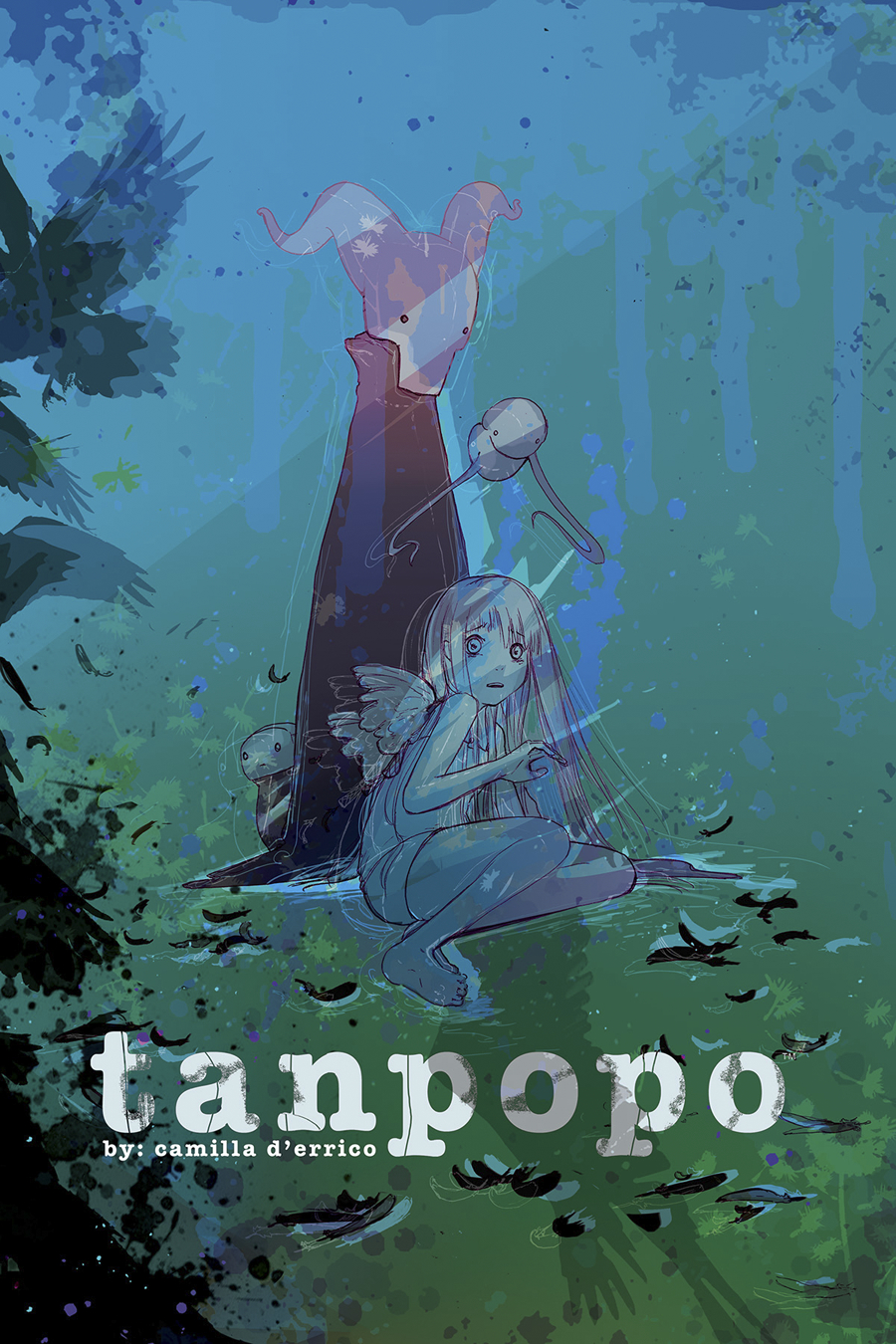 A fresh wound of the heart is torn open by the unmasking of Kuro's
deadly deception with Ni. His lessons in human emotion push Tanpopo
to the limits of her resolve. Is this part of his plan as her otherworldly
guide or has he underestimated Tanpopo's dogged independence?
Camilla d'Errico's mythic and mystical take on literature is told through
the unfolding narrative of Tanpopoa - mysterious girl guided by Kuro; the
devil in disguise. Following from TANPOPO Volume 1 Hardcover, the
second hardcover edition continues Tanpopo's journey into human
emotion through the works of Shakespeare, Edgar Allen Poe and a foray
into the 1001 Arabian Nights.
UMBRAL TP VOL 01 OUT OF THE SHADOWS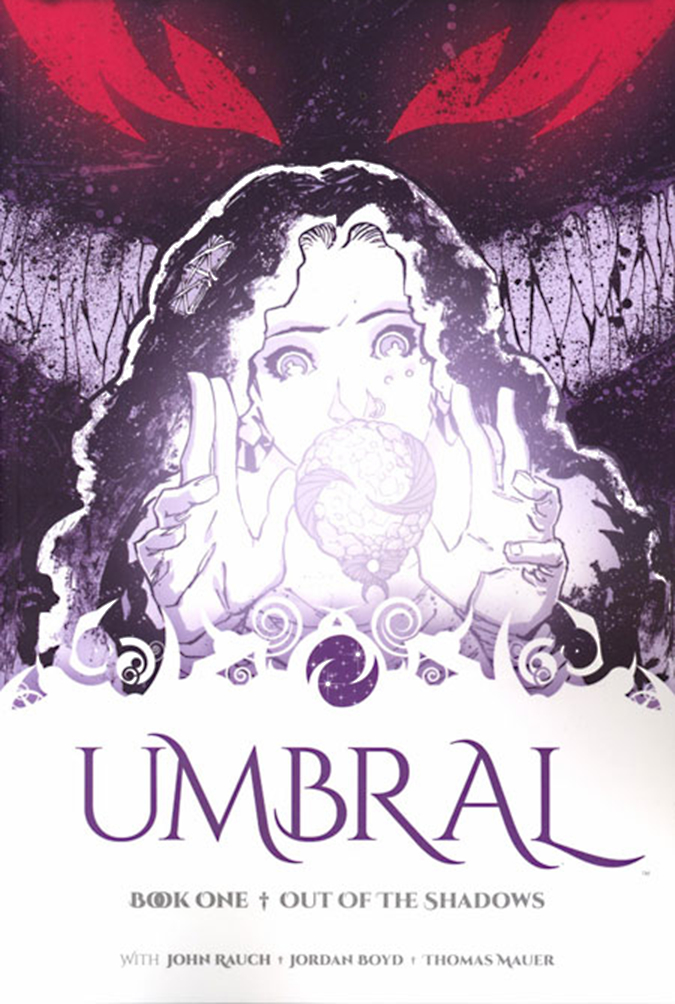 AN INCREDIBLE NEW DARK FANTASY STARTS HERE!
The young thief called Rascal witnesses the horrific and brutal murder of the royal family-now the world's dark legends will be relived, and only Rascal even knows it's happening! Master worldbuilders ANTONY JOHNSTON (Wasteland, Daredevil) and CHRISTOPHER MITTEN (Wasteland, Criminal Macabre) bring you a new fantasy world rich in mythology, history, and blood!
Collects UMBRAL #1-6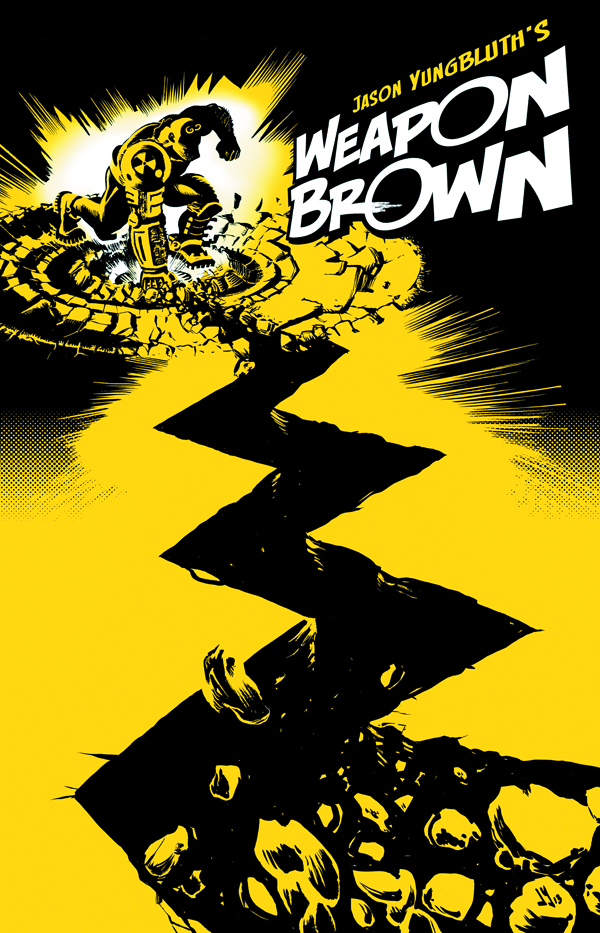 Chuck is a cyborg thug stalking the wastelands of a ravaged earth trying to forget his past; a past filled with torture, demon pumpkins, and a red-haired girl he will never see again. But when a psychotic man-child and his bionic tiger threaten humanity's last hope for survival, Chuck must decide if he is a hero - or a blockhead. You will learn the answer as well in this riotous lampoon of the funny pages set after the Apocalypse! This omnibus collects over ten years of Jason Yungbluth's Weapon Brown comic series and includes new stories, pin-ups, annotations and more!