Good news DC fans! The conclusion to FOREVER EVIL finally arrives this week, so if you were waiting for the event to finish to avoid any spoilers in the other New 52 titles your patience will be rewarded at last. It's about time, right? The new event FUTURE'S END already started! (Issue #3 is out Weds.) I'm sure however it'll be worth the wait. Speaking of events, ORIGINAL SIN continues to devastate the Marvel Universe as the Avengers search for a murderer, with even more long held secrets being revealed - who's turn to despair (or at least cringe with embarrassment) will be it be this week?
Debuting this week we have another entry into the Millarworld Universe, modern urban miniseries MPH, bizarro comedy AXE COP: THE AMERICAN CHOPPERS, a new STAR WARS series featuring Darth Maul (coooool), and a Howard Chaykin penned miniseries for THE SHADOW. Also in store this week: BPRD, HARLEY QUINN, POWERS BUREAU, VELVET, ADVENTURE TIME, ELEKTRA, AMAZING SPIDER-MAN, JUSTICE LEAGUE, DEADPOOL ANNUAL, and oh yeah, a little series called SAGA comes off hiatus, hurray!
What are you looking forward to reading this week? Talk to us @DavesComics :D
BOOM
ADVENTURE TIME #28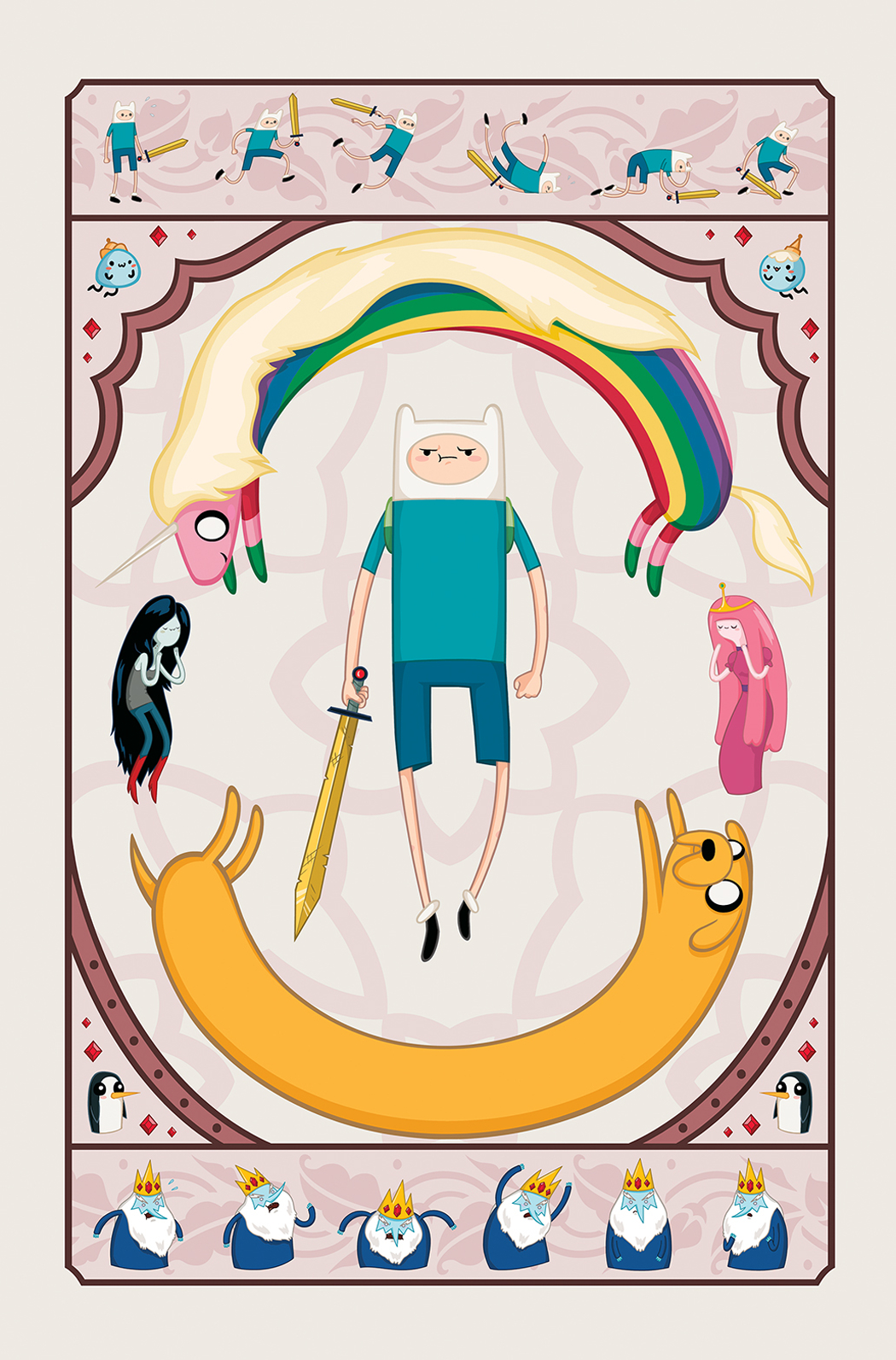 With one answer, there is always a million questions. Finn and Jake find
themselves out of one problem and into another. It looks like it's going to be a race
to the finish as our heroes discover what it really means to be a friend, and learn
something about themselves along the way.
LAST BROADCAST #1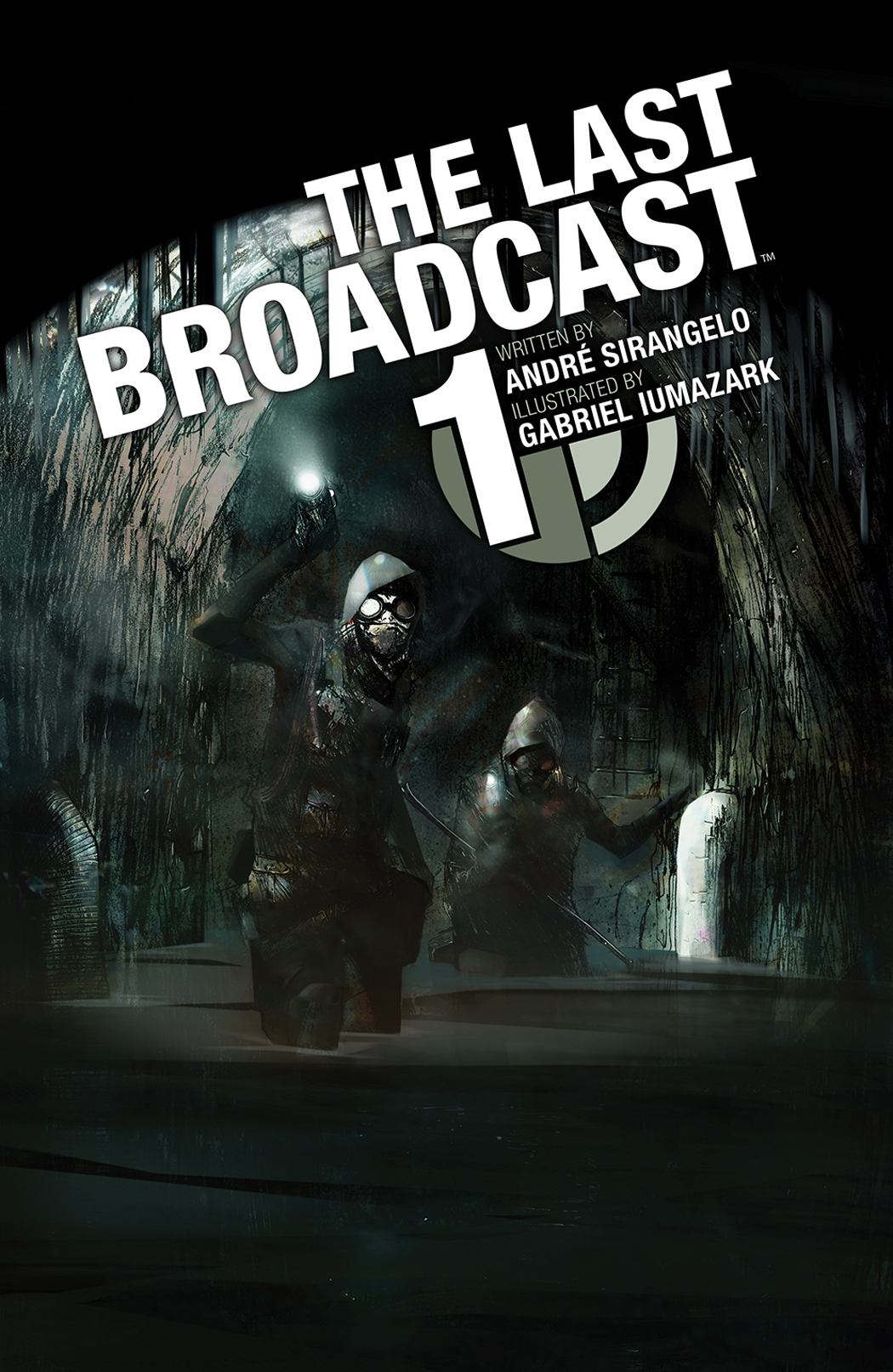 WHY WE LOVE IT: Ever wonder what's behind that "No Trespassing" sign? We do!
Co-creators André Sirangelo and Gabriel Iumazark takes us deep into the renegade world
of urbEx (urban exploration). Throw in a decades-old conspiracy involving vaudeville
magicians and occult spiritualists and you've got us hooked.
WHY YOU'LL LOVE IT: The cunning, daredevil urbEx members of Backbone will win you
over as the ragtag, Ocean's Eleven-style crew of the sewers and abandoned warehouses.
Iumazark's Brazilian/Japanese fusion indie art style brings edgy energy to every dark
corner. And fans of THIEF OF THIEVES and the film NOW YOU SEE ME will find
comparisons to entice them.
WHAT IT'S ABOUT: An urban spelunking group in San Francisco discovers a secret
bunker belonging to the long-vanished 1930s stage magician Blackhall the Incredible at
the same time as young, out-of-work magician Ivan receives a mysterious package that
points him toward a possible conspiracy involving Blackhall's death in 1934. Both groups
dive into the mystery, not yet realizing that it's about the change their lives forever.
DARK HORSE
AXE COP AMERICAN CHOPPERS #1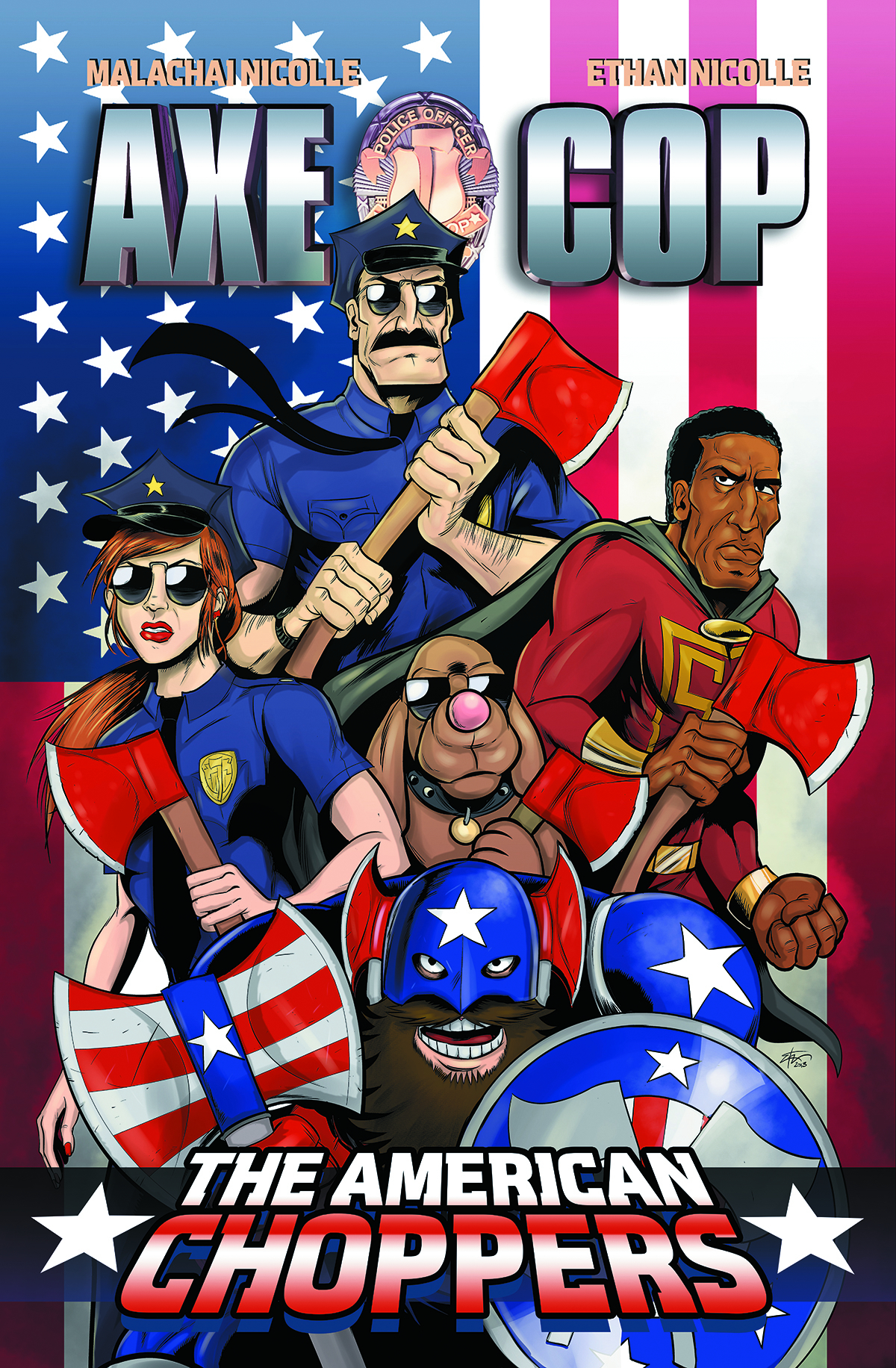 President of the World Axe Cop reunites with Super Axe, an old friend from college,
and the two of them decide to start a superteam of axe-wielding heroes to defend America,
called the American Choppers. They are joined by Captain Axe, Axe Girl, Axe Woman,
Axe Dog, and other axe-wielding heroes. The only problem is that there are no bad guys
left, but that all changes when mysterious giant creatures attack the city!
BPRD HELL ON EARTH #119
BTVS SEASON 10 #3
DARK HORSE PRESENTS #36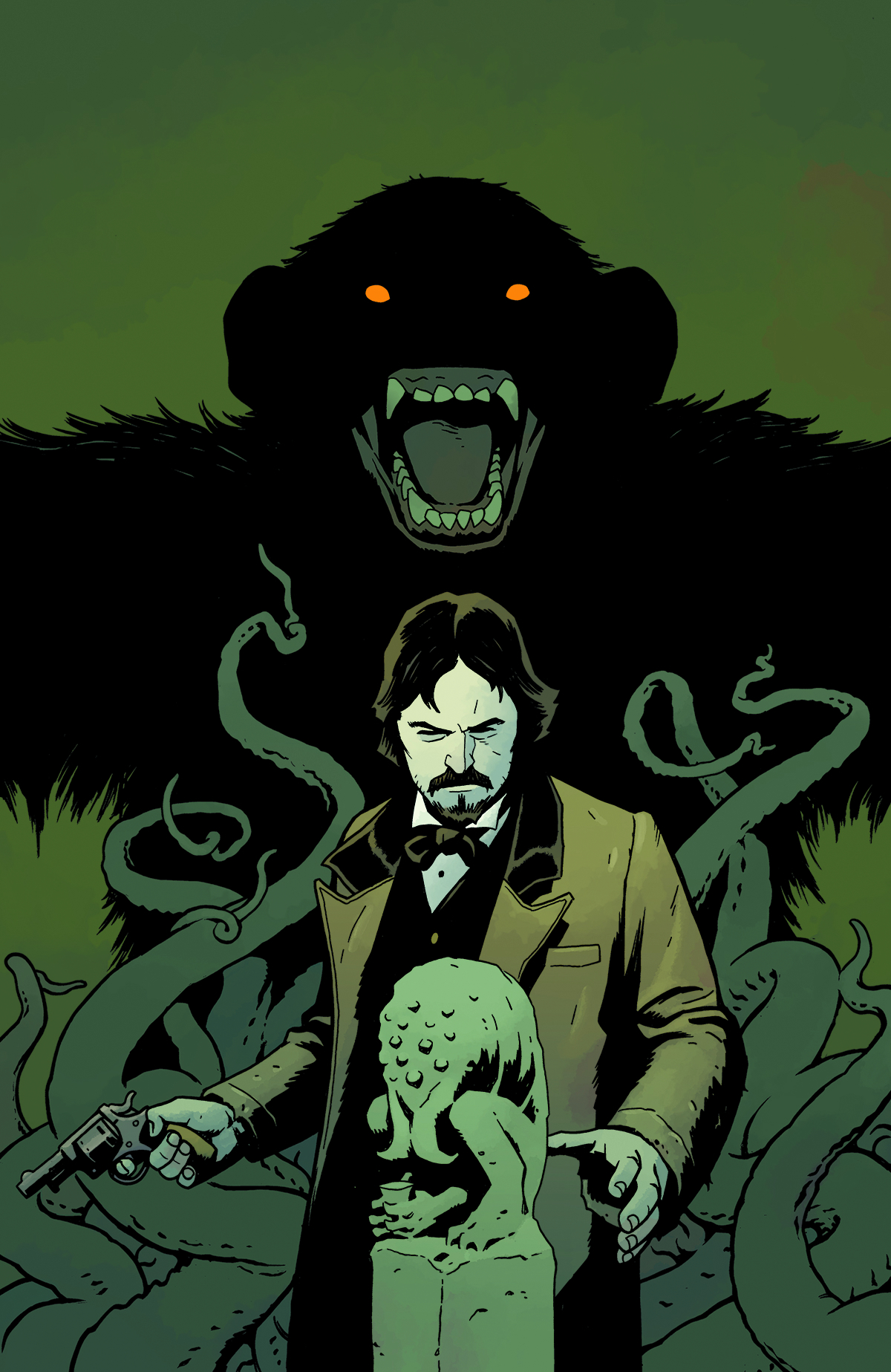 Living legends Mike Mignola, Stan Sakai, and Jaime Hernandez all contribute to this final issue of Dark Horse Presents! Mignola and Ben Stenbeck deliver a new Witchfinder story,
while Hernandez introduces Merlon the magician! This issue also features new stories: Sunstroke from Luciano Saracino and Juan Manuel Tumburús, a new Clark Collins tale from Kel McDonald, two hilarious new strips from Patrick Alexander, and a surprise ending science fiction story from Martin Conaghan and Jimmy Broxton!
STAR WARS DARTH MAUL SON OF DATHOMIR #1
Getting cut in half by Obi-Wan Kenobi and being rejected by his former Sith master
Darth Sidious isn't going to defeat Darth Maul. In fact, it only makes him mad
enough to take on the galaxy-with an army of Mandalorians! A part of The Clone Wars season 6 you never saw!
WITCHER #3 (OF 5)
DC
AMERICAN VAMPIRE SECOND CYCLE #3
BATMAN 66 #11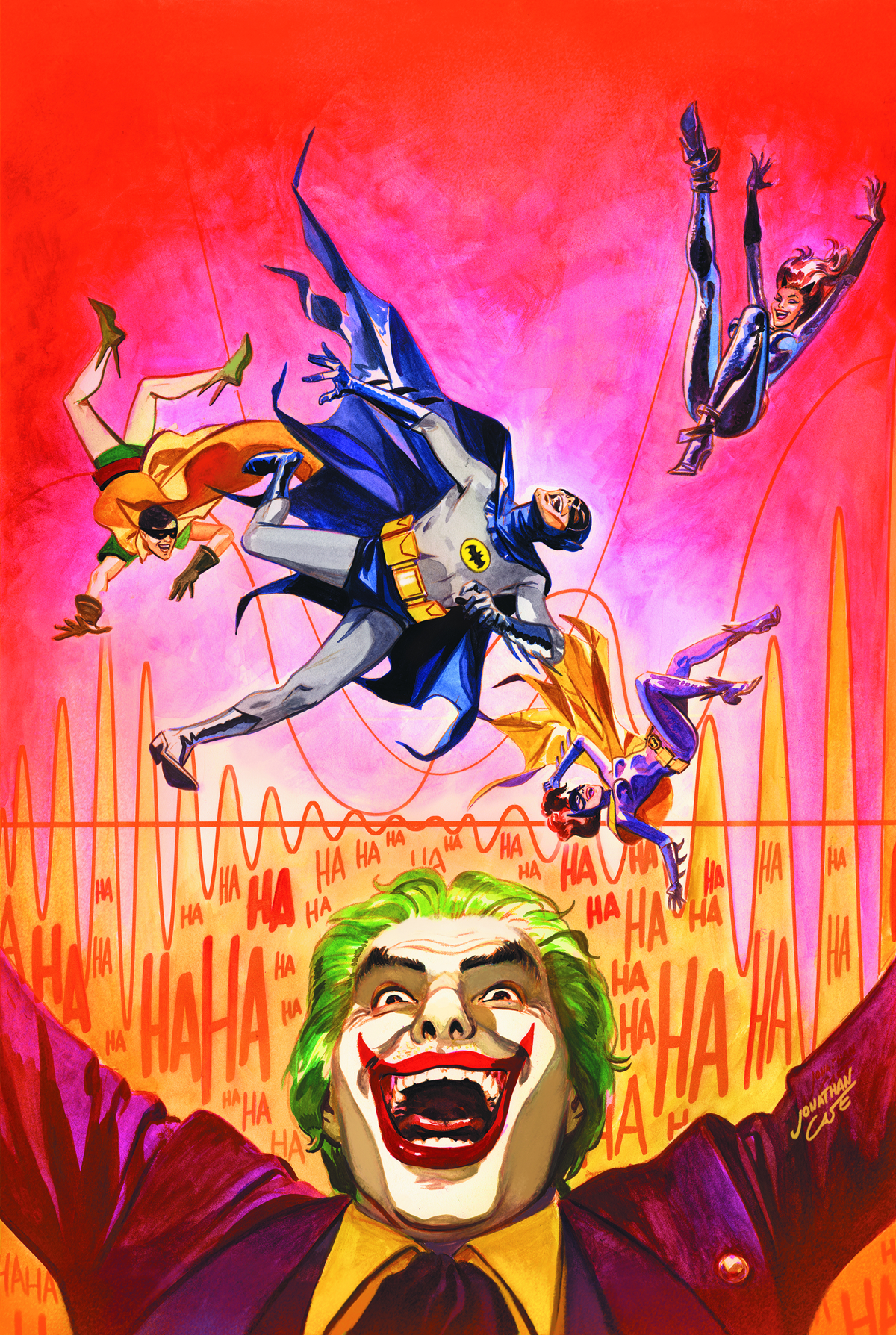 This one has it all! The Joker, Catwoman, and a cameo by just about every Bat-villain ever. No wonder Batman and Robin need Batgirl to help! Jonathan Case, the artist who launched BATMAN '66, returns to illustrate this epic full-length story.
BATMAN AND FRANKENSTEIN #31
BATMAN BEYOND UNIVERSE #10
BATMAN ETERNAL #7
BATMAN SUPERMAN #11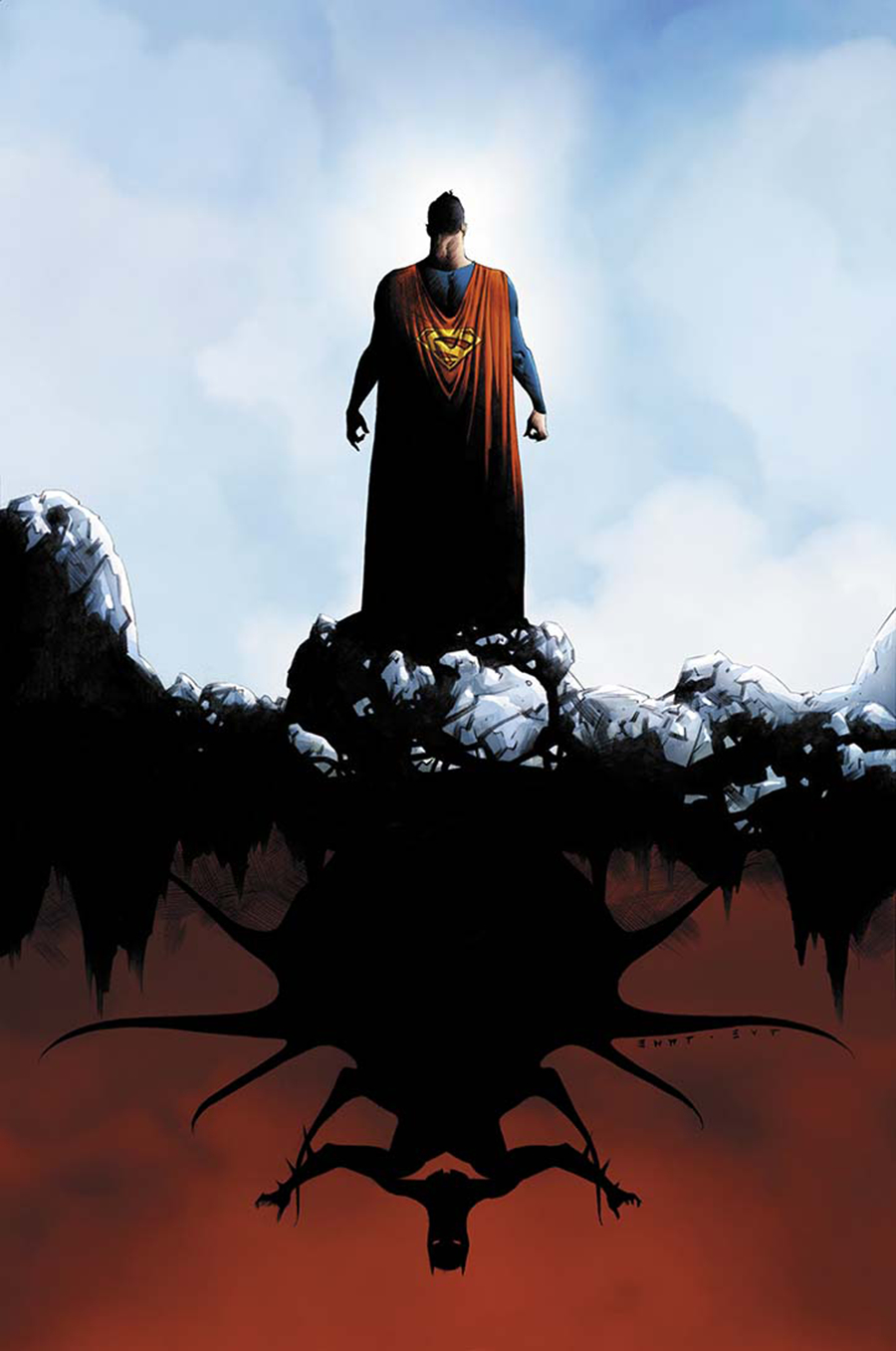 Following the events of First Contact, witness the last days of Batman and Superman of Earth 2 from a new perspective.
BATWOMAN #31
BIRDS OF PREY #31
FOREVER EVIL #7 (OF 7)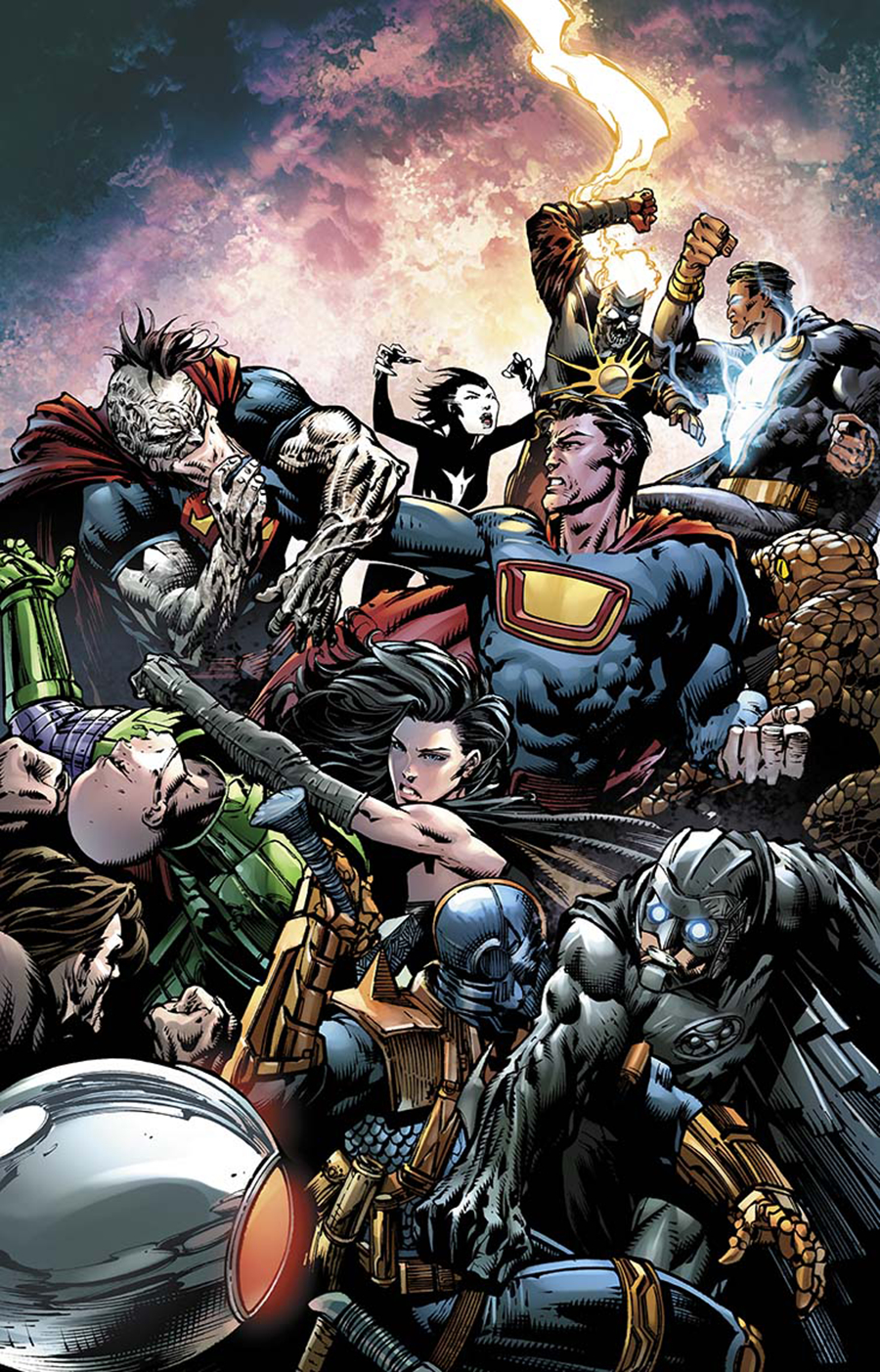 It's evil versus evil in the shocking ~take-no-prisoners~ conclusion to FOREVER EVIL! What will be the fate of Lex Luthor and his Injustice League? Who will live - and who will die? And why is The Hooded Man the most feared being from the Syndicate's world?
Do not miss this startling finale that will leave the DC universe reeling and reveal the secrets to the future!
FUTURES END #3
GREEN LANTERN NEW GUARDIANS #31
HARLEY QUINN #6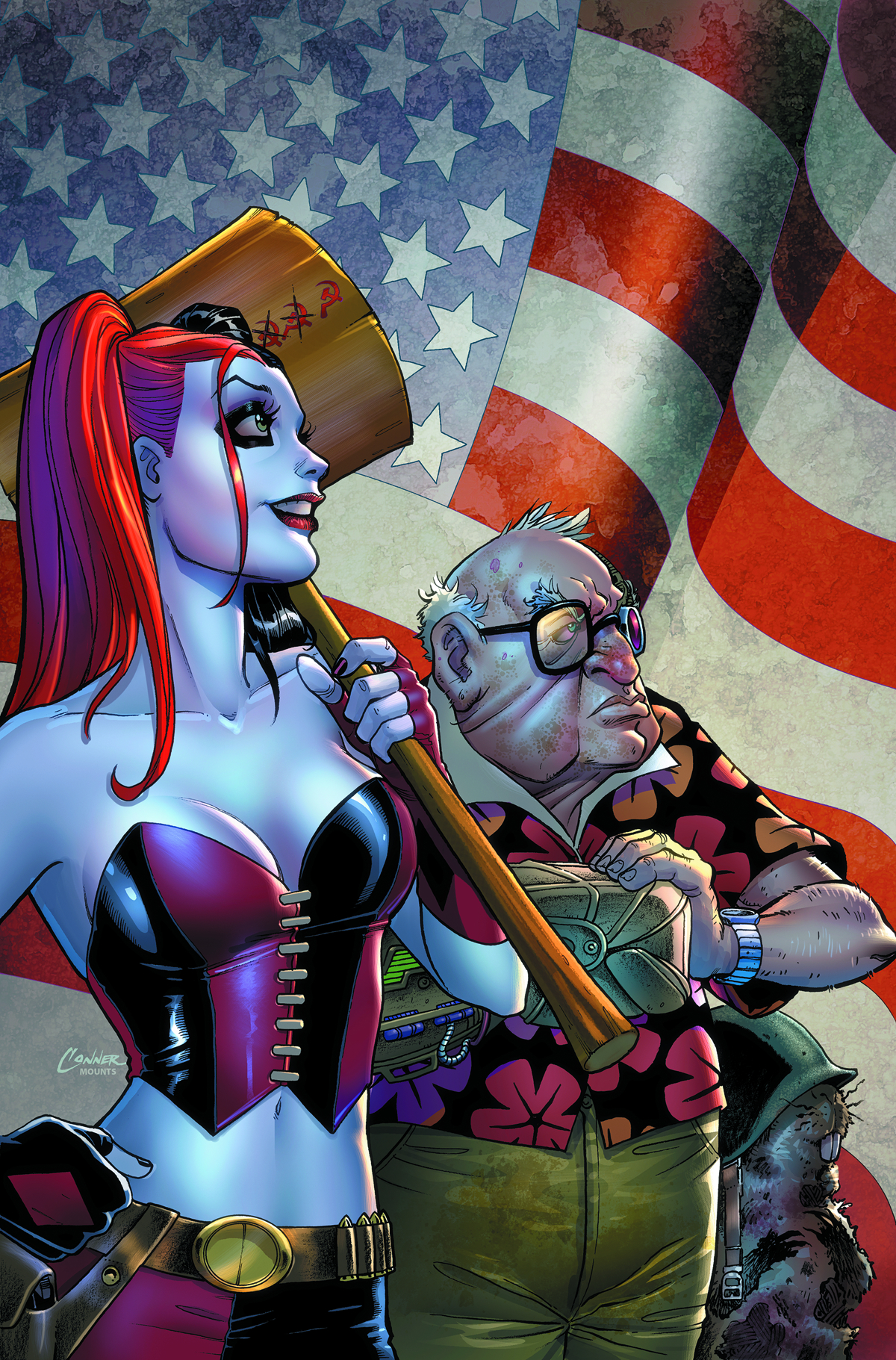 Harley makes a new friend - and he happens to be a murderous cyborg who's on a rampage in search of retribution! Fun!
JUSTICE LEAGUE #30 (EVIL)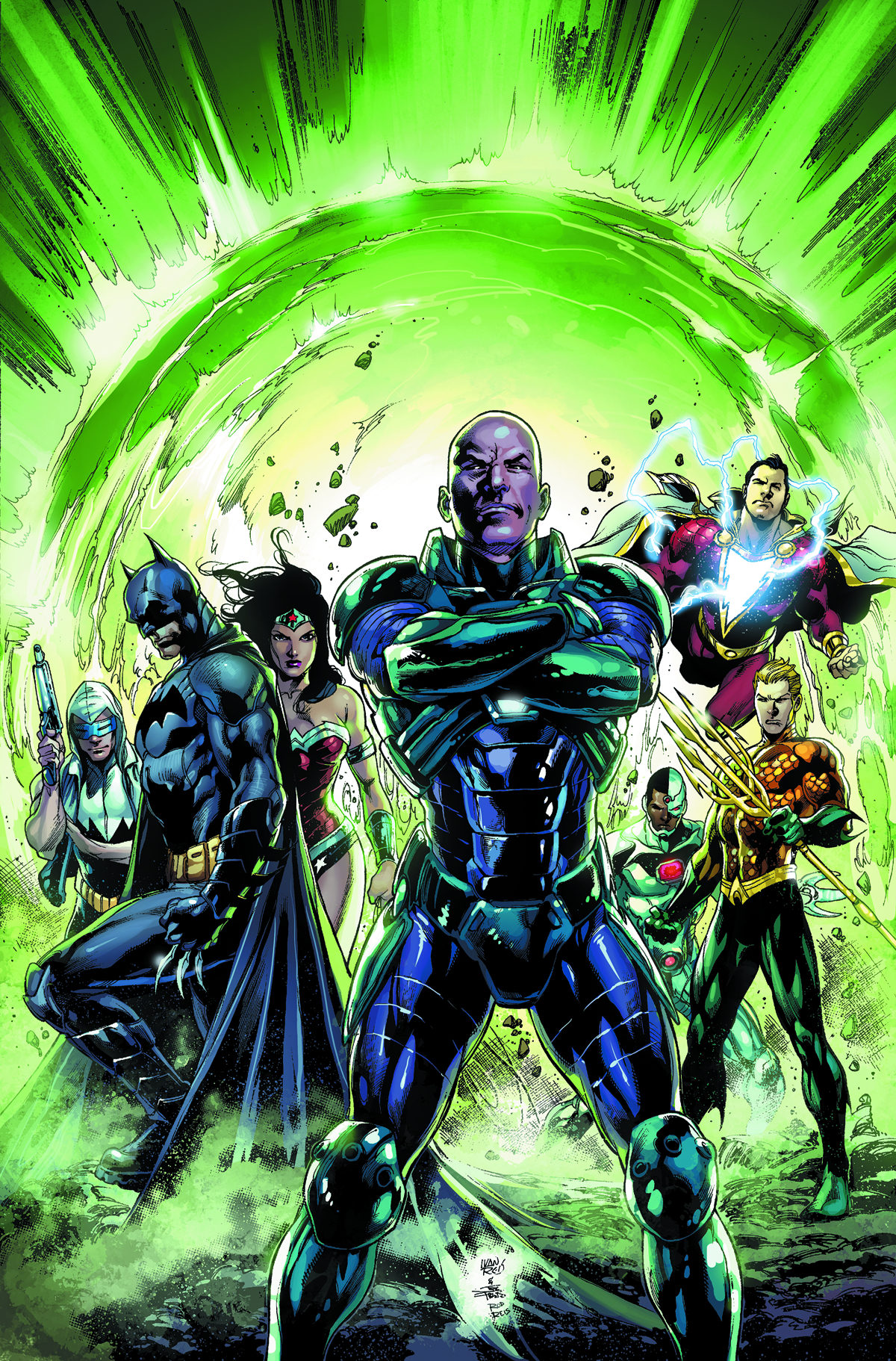 It all changes here with the first chapter of "INJUSTICE LEAGUE"! The next era of the Justice League begins as heroes quit, villains join and a Justice League roster you've never seen before emerges, led by the world's greatest hero - LEX LUTHOR?! As the dust settles and the bodies are buried, the violent consequences of FOREVER EVIL must be dealt with - while a mysterious new force sets its target on the League. But is this force friend or enemy? And why does he want Luthor dead? (If you ask Batman, it's a long list.)
JUSTICE LEAGUE OF AMERICA #14 (EVIL)
RED HOOD AND THE OUTLAWS #31
SCRIBBLENAUTS UNMASKED CRISIS OF IMAGINATION #5
SINESTRO #2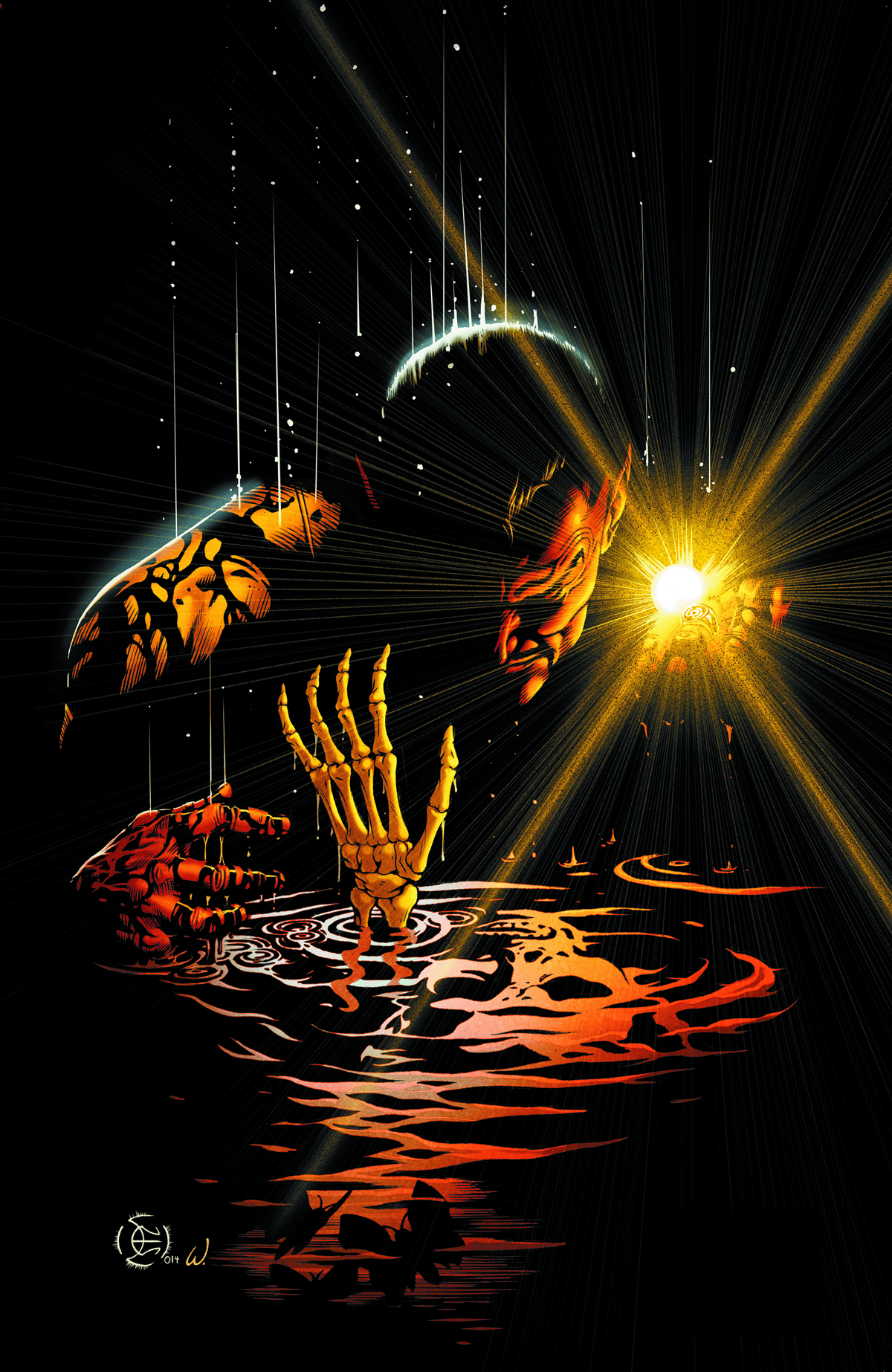 Sinestro's face-to-face with the Yellow Lanterns, the Corps he built in his own image - but does he like what he sees? Or does he look upon his works and despair? It's time to find out if the Sinestro Corps is strong enough for the mission he has in mind for them - and if they're not, then they won't stand a chance against the growing threat of the Pale Vicars!
SUPERGIRL #31
TRINITY OF SIN PANDORA #11
UNWRITTEN VOL 2 APOCALYPSE #5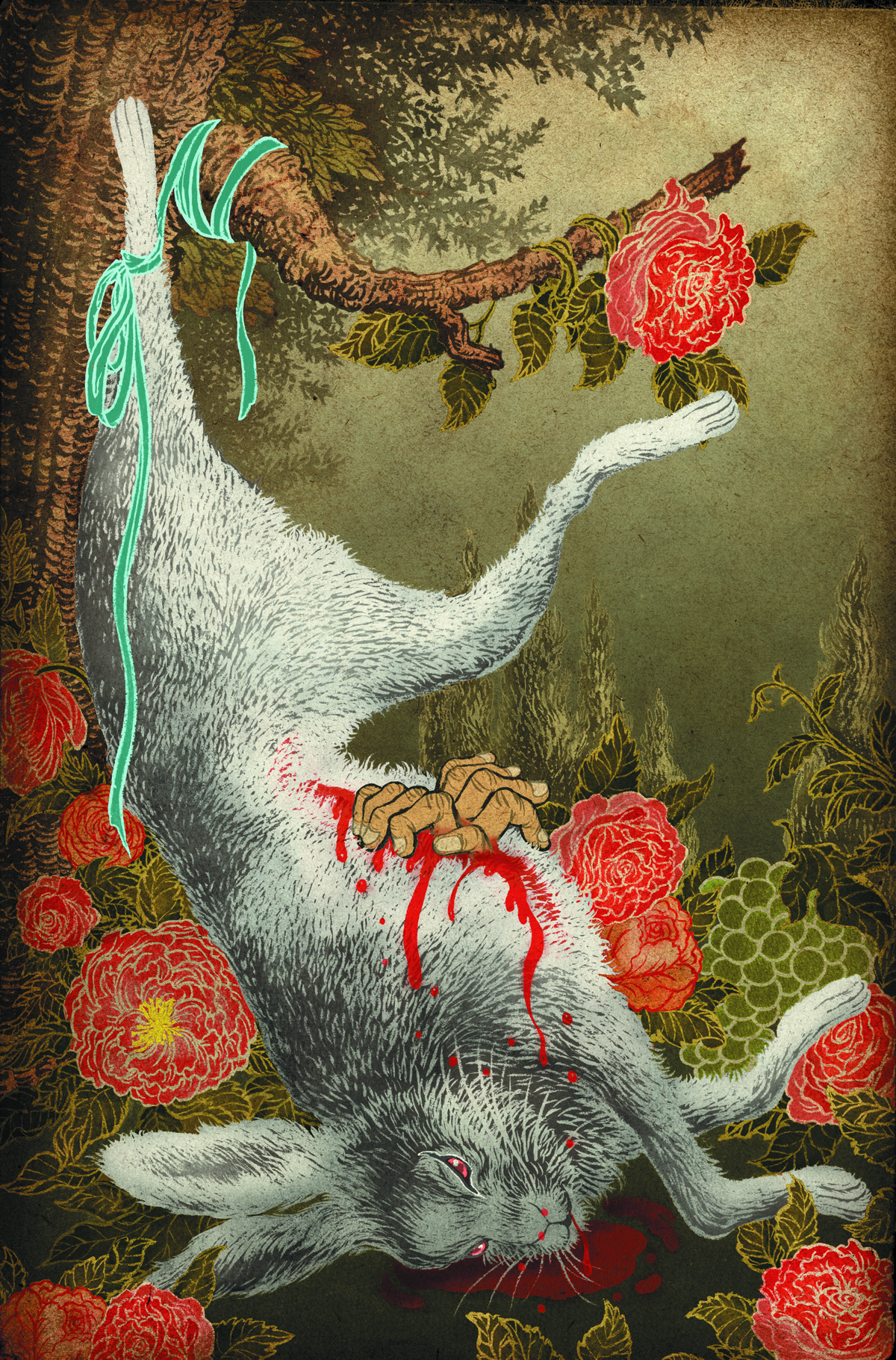 "When Rabbit Howls"
This single issue story interlude stars reader-favourite character Pauly Bruckner. Sometimes it's hard to be a man - especially if all your recent experience is of being a rabbit. Pauly is back, and having his wishes come true may be just the start of his problems.
WONDER WOMAN #31
DYNAMITE
FLASH GORDON #2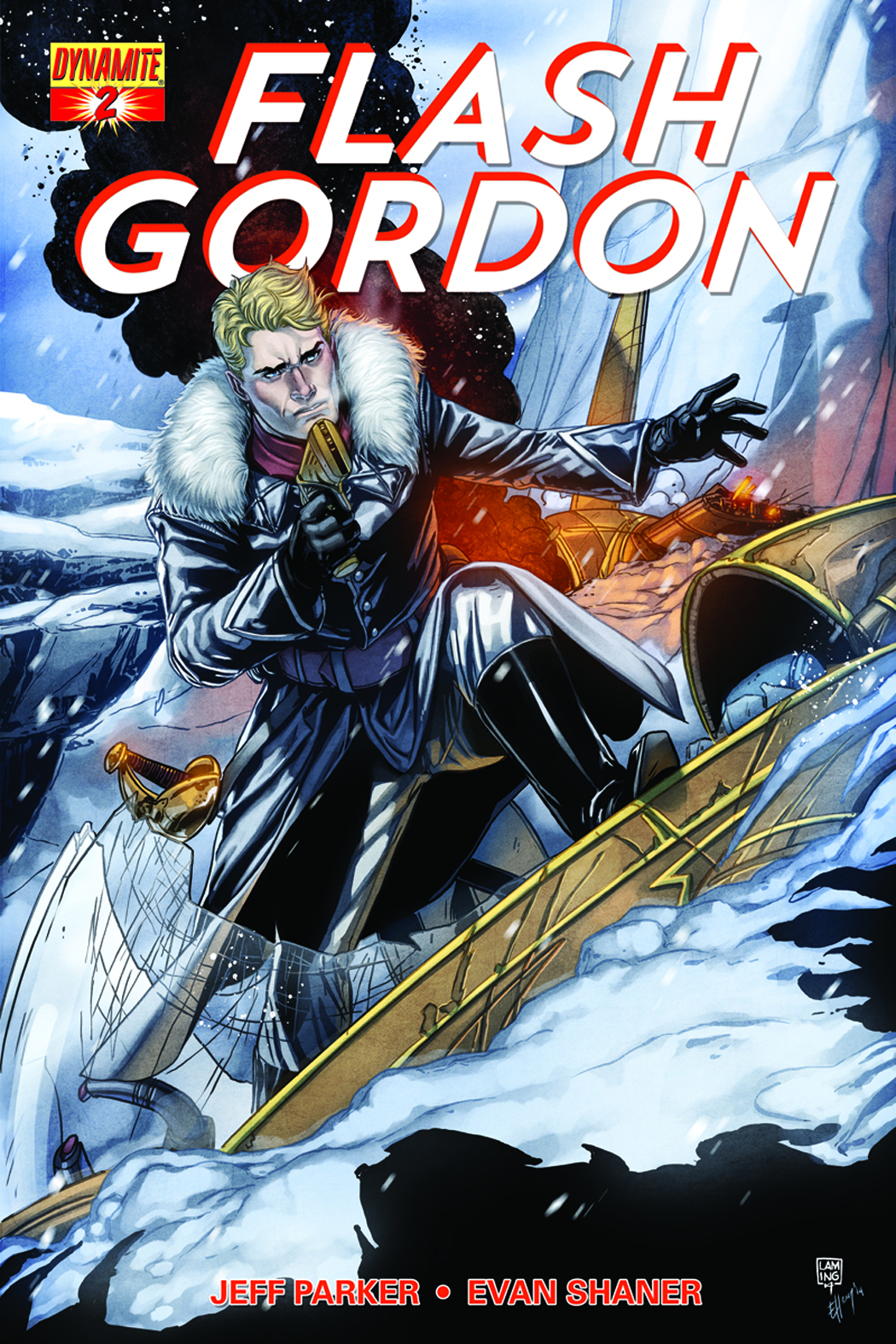 Holllllllllllld on tight, cuz Jeff parKer (Batman '66, Aquaman), Evan Shaner (Adventures of Superman) and Jordie Bellaire (Moon Knight) are coming right at you with Flash Gordon, the man from Earth! As Flash's heroic reputation grows across the cosmos, his fantastic talents are tested by the Beast Men of the Outer Lands of Arboria!
MAGNUS ROBOT FIGHTER #3
PATHFINDER CITY SECRETS #1 (OF 6)
The Pathfinder heroes head to the city of Magnimar, and danger isn't far behind. As the wizard Ezren seeks an audience with the Pathfinder Society, his adventuring allies explore the city's ancient magic, well-hidden secrets, and deep political divides.
The dangers and opportunities of the big city could bring the adventurers closer together, or tear them apart! This issue marks the start of a new adventure series and is the perfect jumping on point for new readers. Come aboard and see why Pathfinder is the world's best-selling fantasy roleplaying game.
SHADOW YEAR ONE #9 (OF 10)
SHADOW MIDNIGHT MOSCOW #1 (OF 6)
New Year's, 1950: the end of a tumultuous decade...and LAMONT CRANSTON, the man the world and the underworld know all too well as THE SHADOW, has had enough. It's time for the Mysterious Nemesis of Crime to hang up his cloak, his slouch hat, and his twin .45s, and retire from public life... But despite this momentous decision, MARGO LAINE and the rest of the Shadow's AGENTS fear that mankind, teetering on the brink of nuclear Armageddon, may not be quite ready to be bereft of the Dark Avenger.
SOLAR MAN OF THE ATOM #2
IDW
7TH SWORD #2
ITTY BITTY BUNNIES IN RAINBOW PIXIE CANDY LAND #1
LITTLEST PET SHOP #1 (OF 5)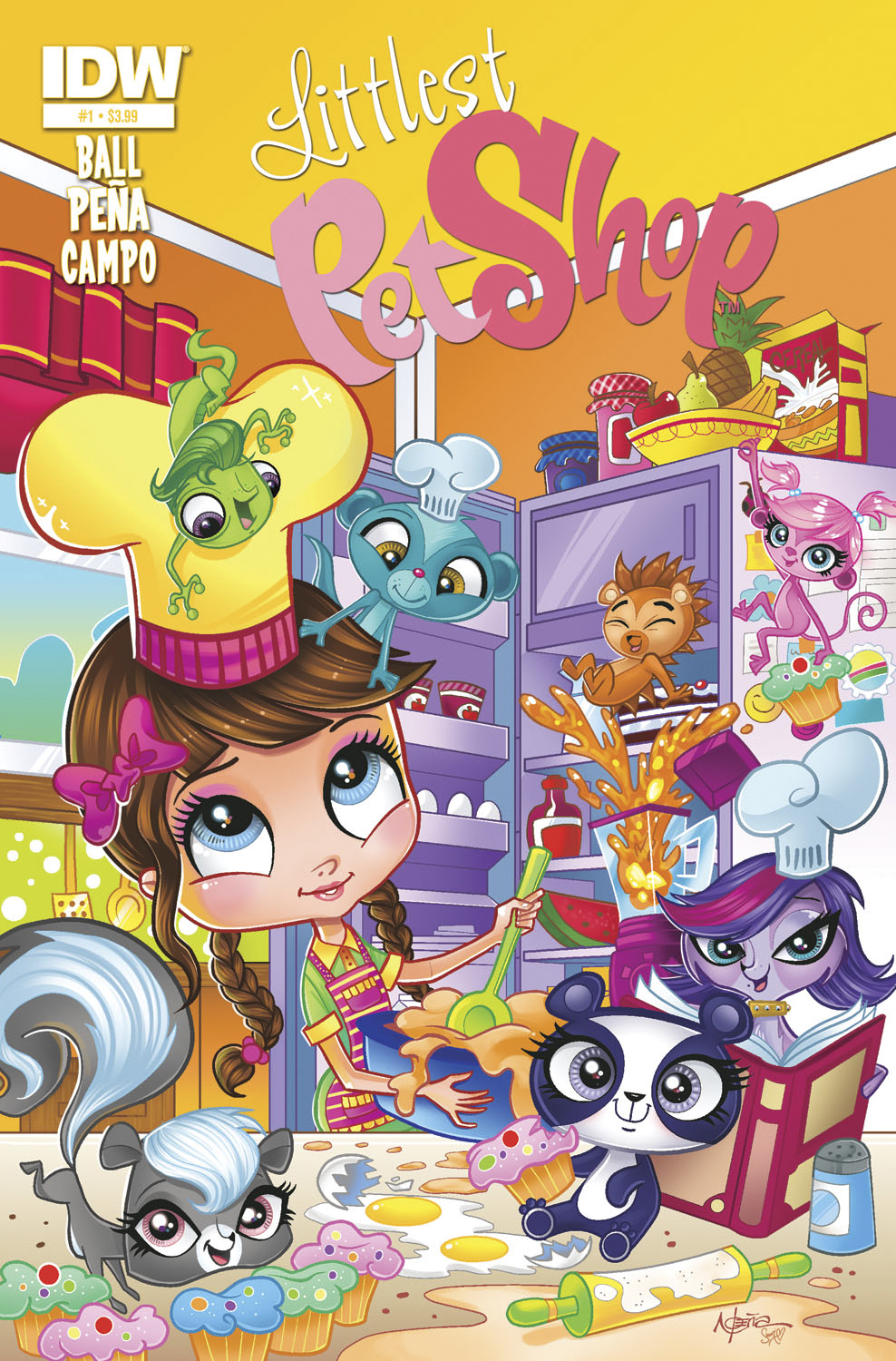 The Littlest Pet Shop opens for business at IDW! Russell and Penny Ling have a puzzle for their friends to solve, and the race for clues will send them all over Downtown City. Only one team can claim the prize, but is there room for so many big personalities on one moped?
MY LITTLE PONY FRIENDS FOREVER #5
MONSTER AND MADMAN #3 (OF 3)
POPEYE CLASSICS ONGOING #22
ROGUE TROOPER #4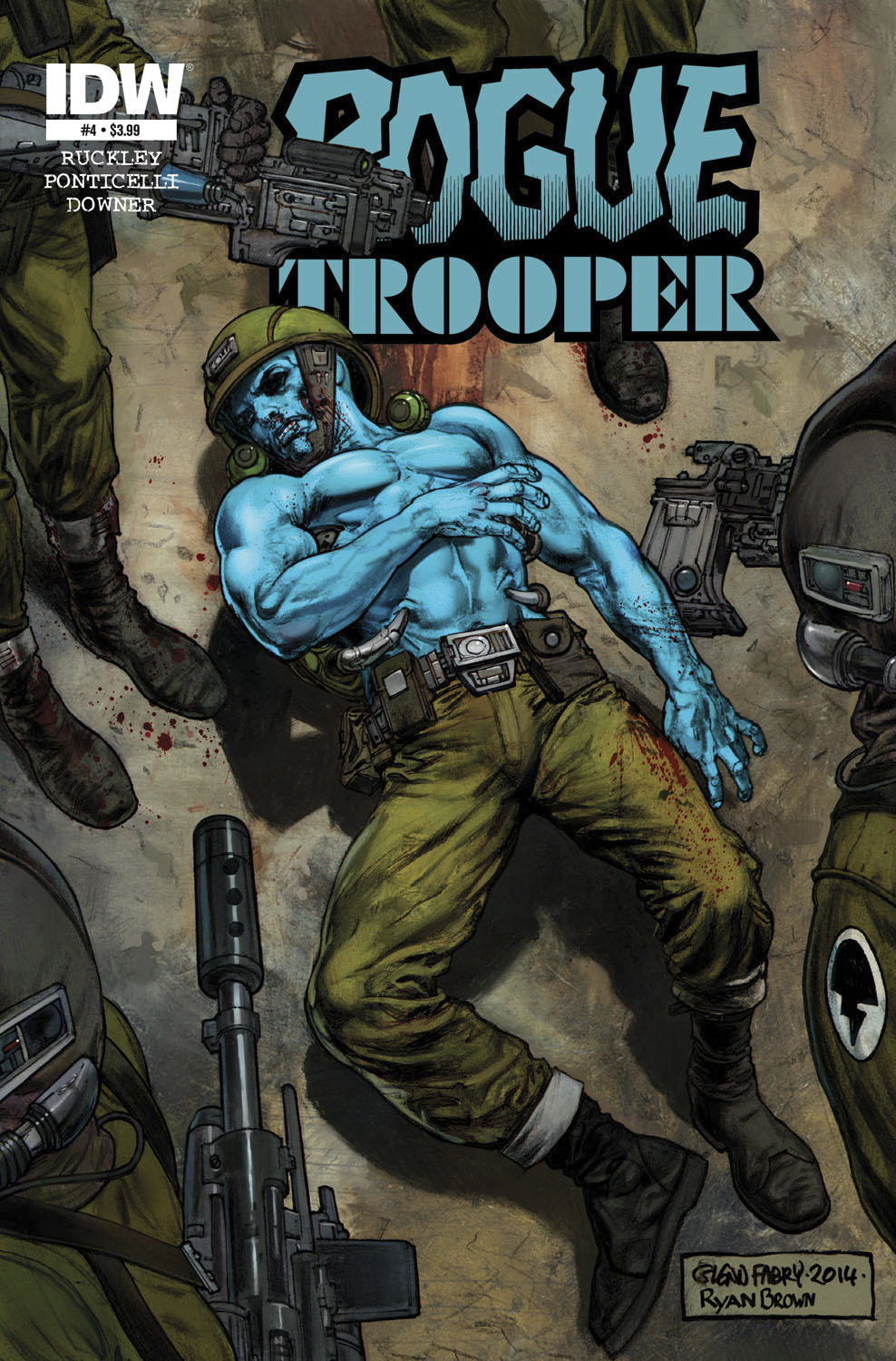 In the aftermath of the brutal battle for Strongpoint Charlie, Rogue Trooper must fight for his life with an opponent he can't possibly use lethal force against. It's brother vs. brother as the non-stop action continues!
THUNDER AGENTS #8
TMNT 30TH ANNIVERSARY SPECIAL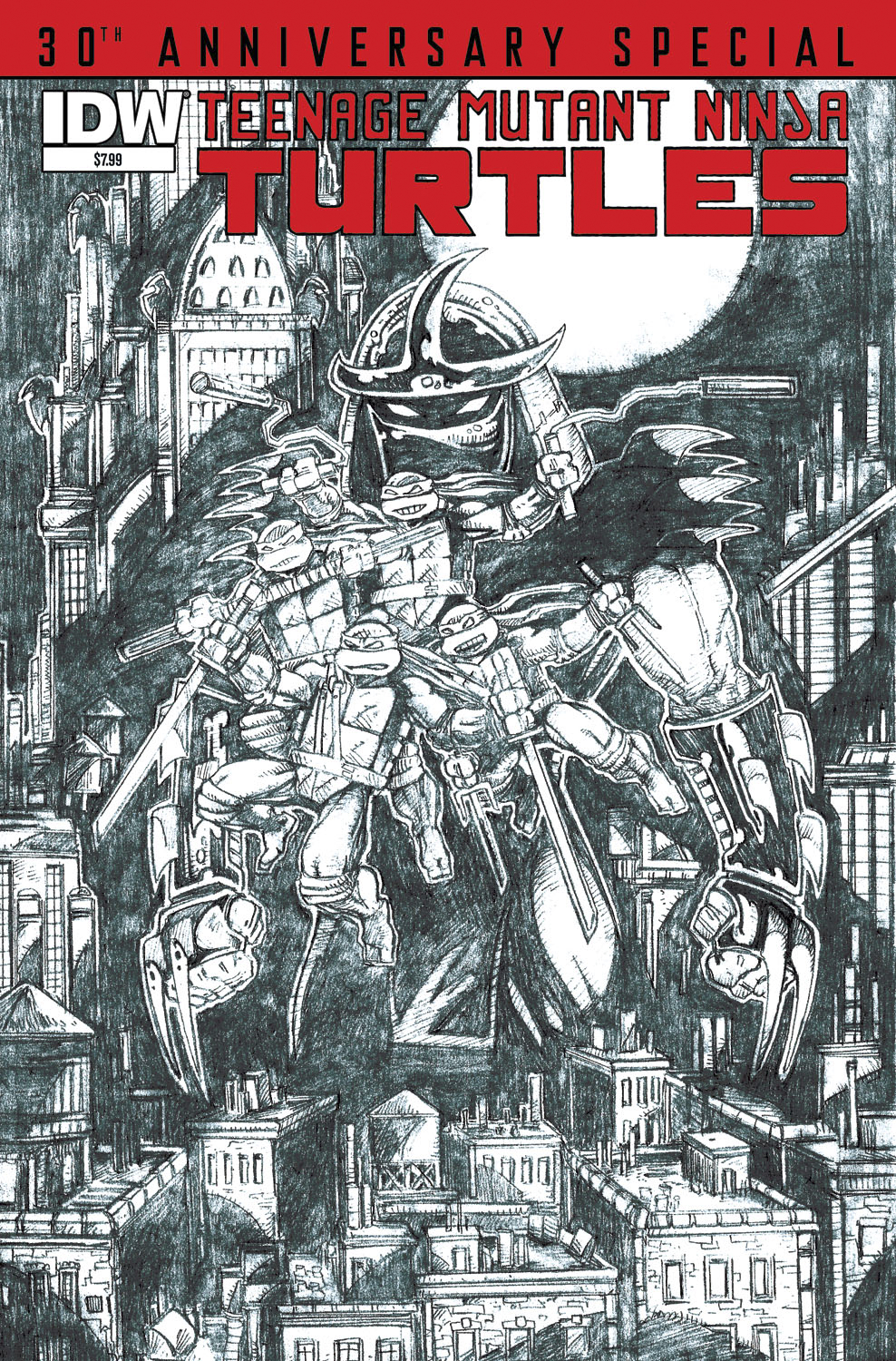 Celebrate the 30th anniversary of the first TMNT comics with this spectacular anthology of all-new tales from the comic creators who have most influenced the Turtles over the decades! The book will feature short stories from Kevin Eastman, as well as various stars of the Mirage, Image and Archie TMNT! The perfect collection for Turtle fans old and new!
TRANSFORMERS WINDBLADE #2 (OF 4) DAWN O/T AUTOBOTS
V-WARS #2
IMAGE
ARTIFACTS #37
EAST OF WEST #12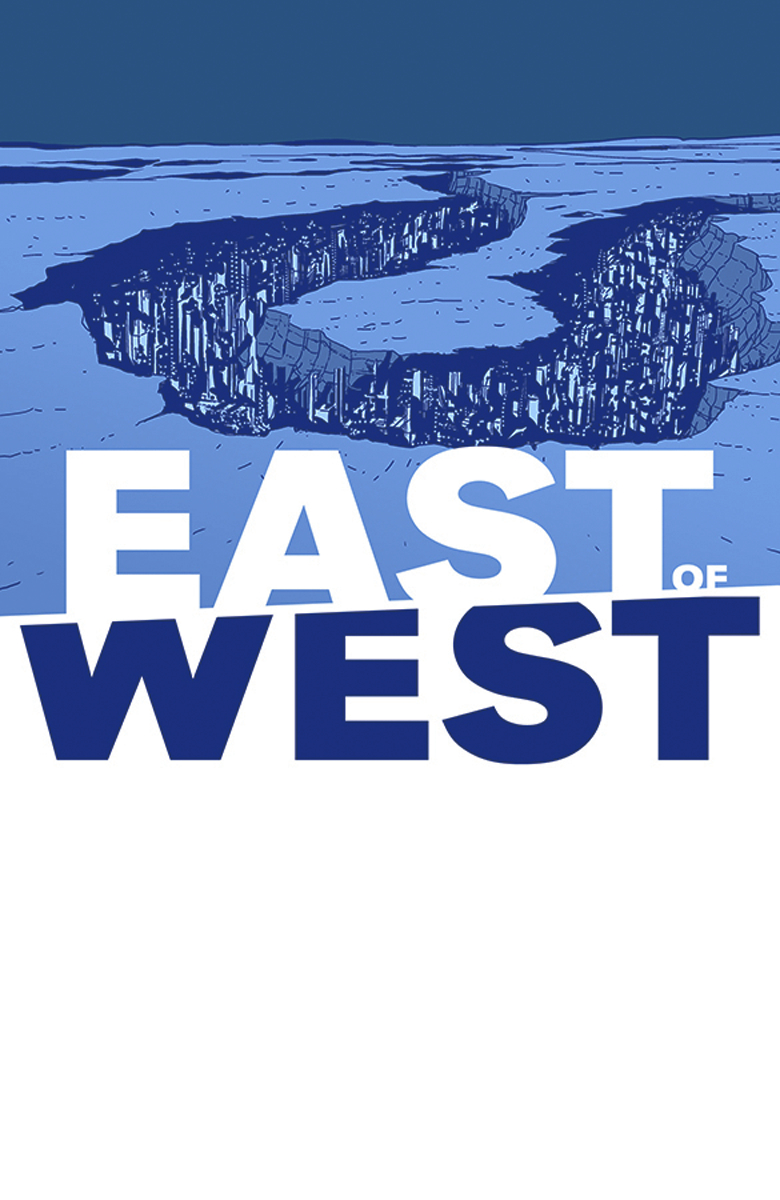 "THE NIGHT BEFORE"
A last ditch effort is undertaken to avoid a war between the nations by the most unlikely person on the planet. The remains of the Chosen reassemble.
GHOSTED #10
INVINCIBLE #111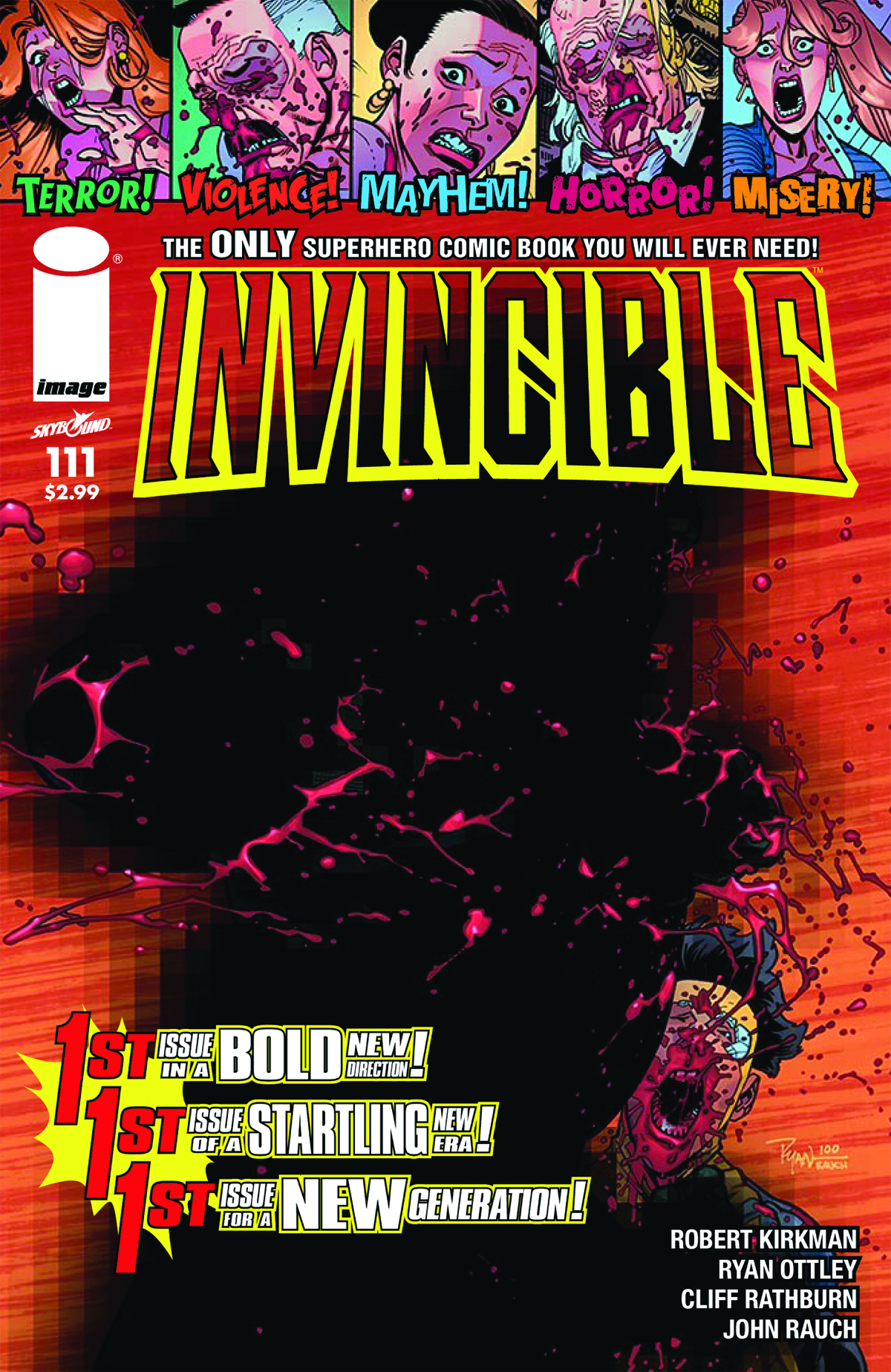 THE WALKING DEAD CREATOR ROBERT KIRKMAN WRITES INVINCIBLE!
A new beginning for INVINCIBLE as things take a turn down a dark path. Everything changes as Invincible is betrayed by one of his own. You won't want to miss this explosive issue #1... 1... 1! It packs the punch of THREE relaunched number one issues!
MERCENARY SEA #4
MIND THE GAP #17
MPH #1 (OF 5)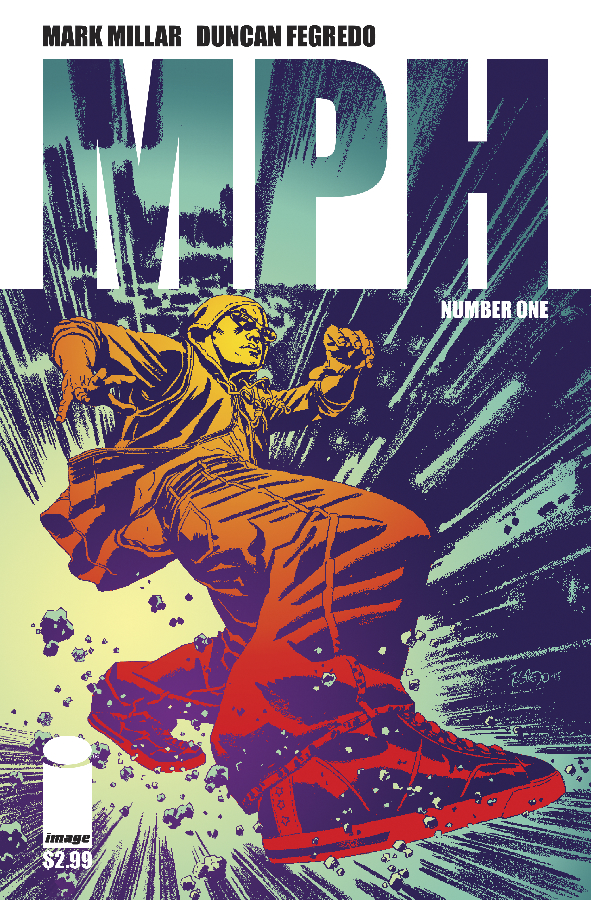 The all-new Millarworld Universe kicks into high gear with the launch of Millar and Fegredo's fast and furious miniseries. When a group of hard-luck teens in Motor City stumble upon a street drug called MPH, they gain the power of super speed. Will they use it to save the world? Hell no! Not when there's dolla, dolla bills to be had, y'all. A high-octane urban adventure, MPH brings you super speed like you've never seen before!
PROPHET #44
ROCKET GIRL #5
SAGA #19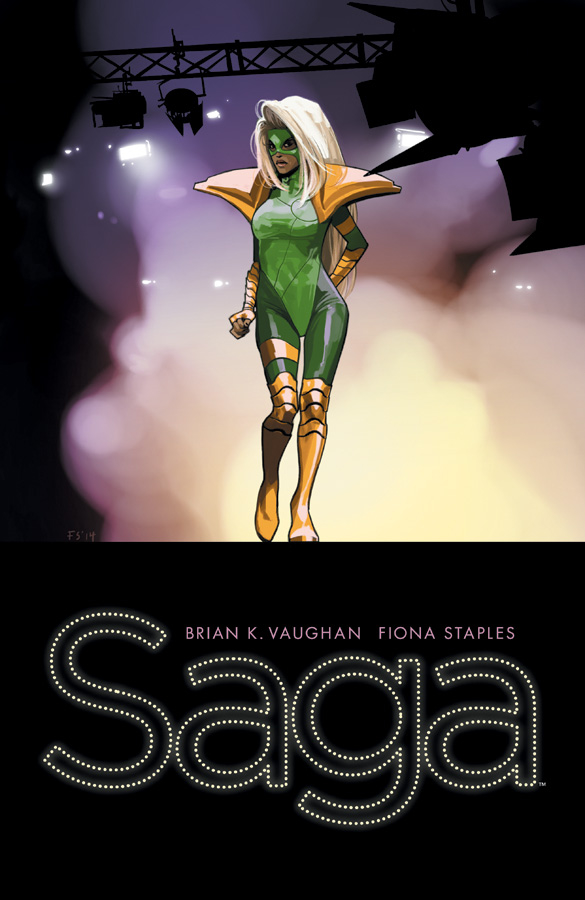 Saga returns!
New planet, new adversaries, and a very new direction, all from the same old Hugo Award-winning team.
UNDERTOW #4
VELVET #5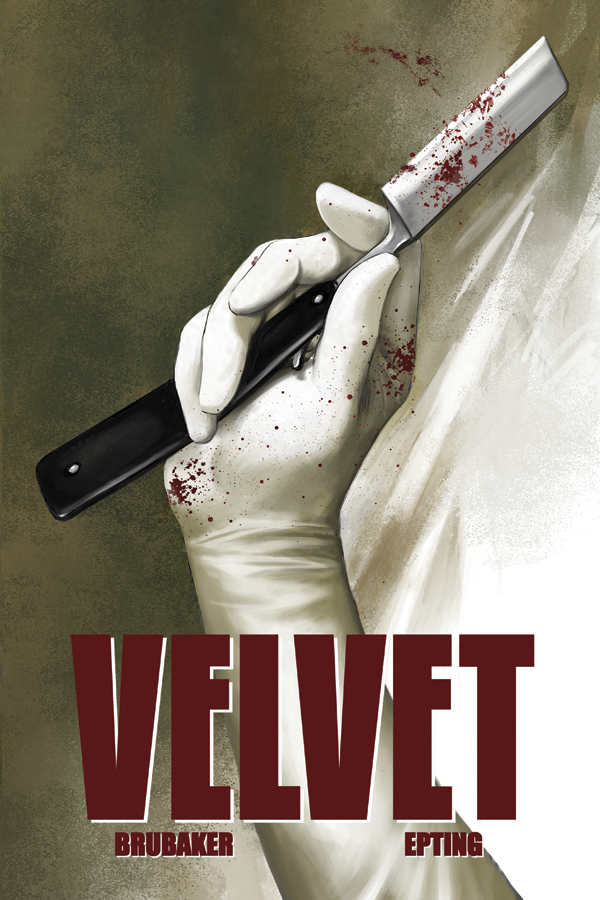 The first arc draws to a shattering conclusion.
ZERO #8
INDIE
ARCHIE FUNHOUSE DOUBLE DIGEST #5
BUNKER #4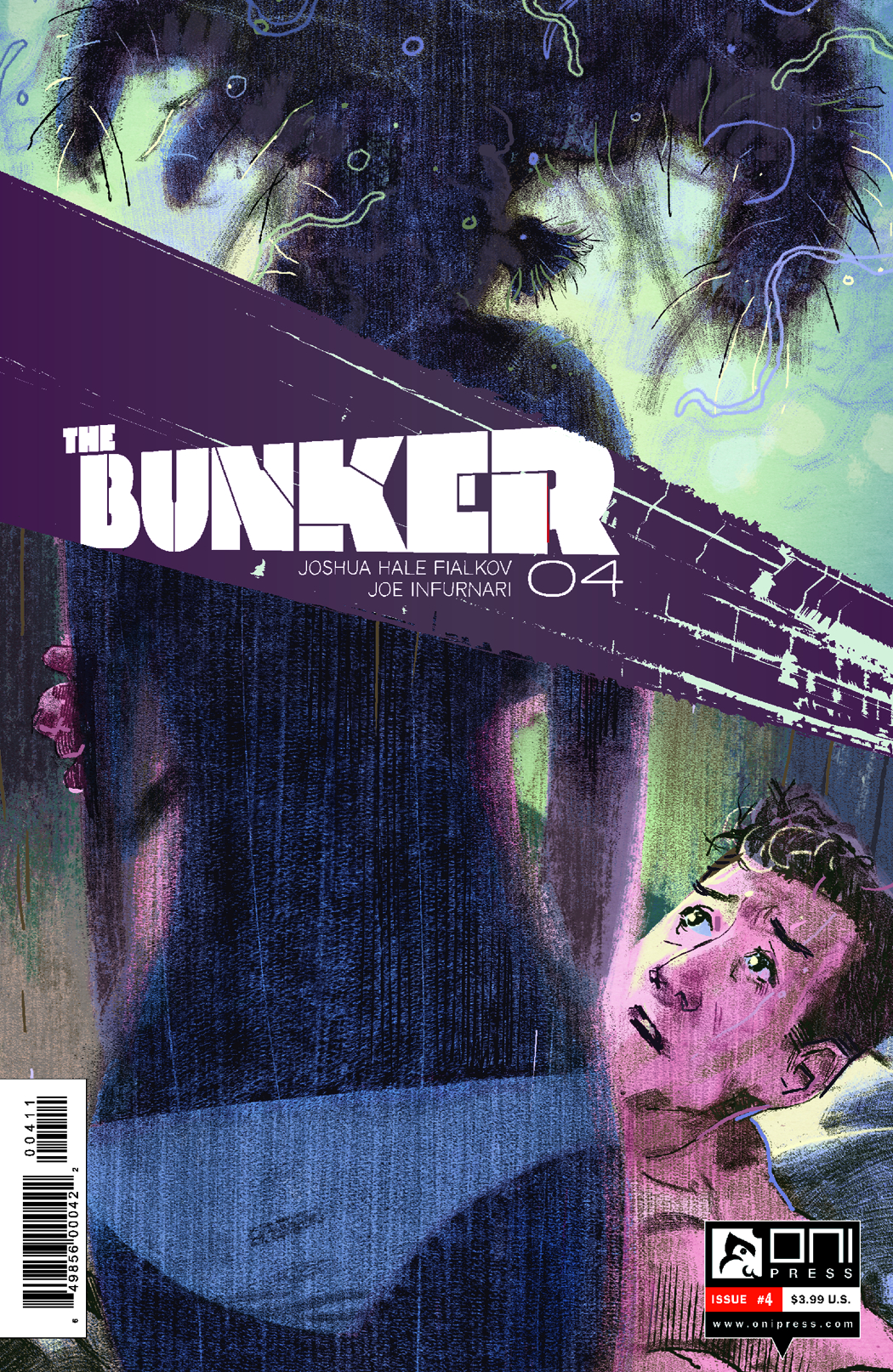 Billy confronts the others with what he's found in the Bunker; he's figured out exactly what and where this is all leading, and seen the bigger picture. But, an assassin from the future is going to make sure things go as planned.
GFT WARLORD OF OZ #1 (OF 6)
LOLA XOXO #2
SIMPSONS SUMMER SHINDIG #8
SONIC THE HEDGEHOG #260
UNITY #7
X-O MANOWAR #25

MARVEL
ALL NEW DOOP #2 (OF 5) ANMN
AMAZING SPIDER-MAN #2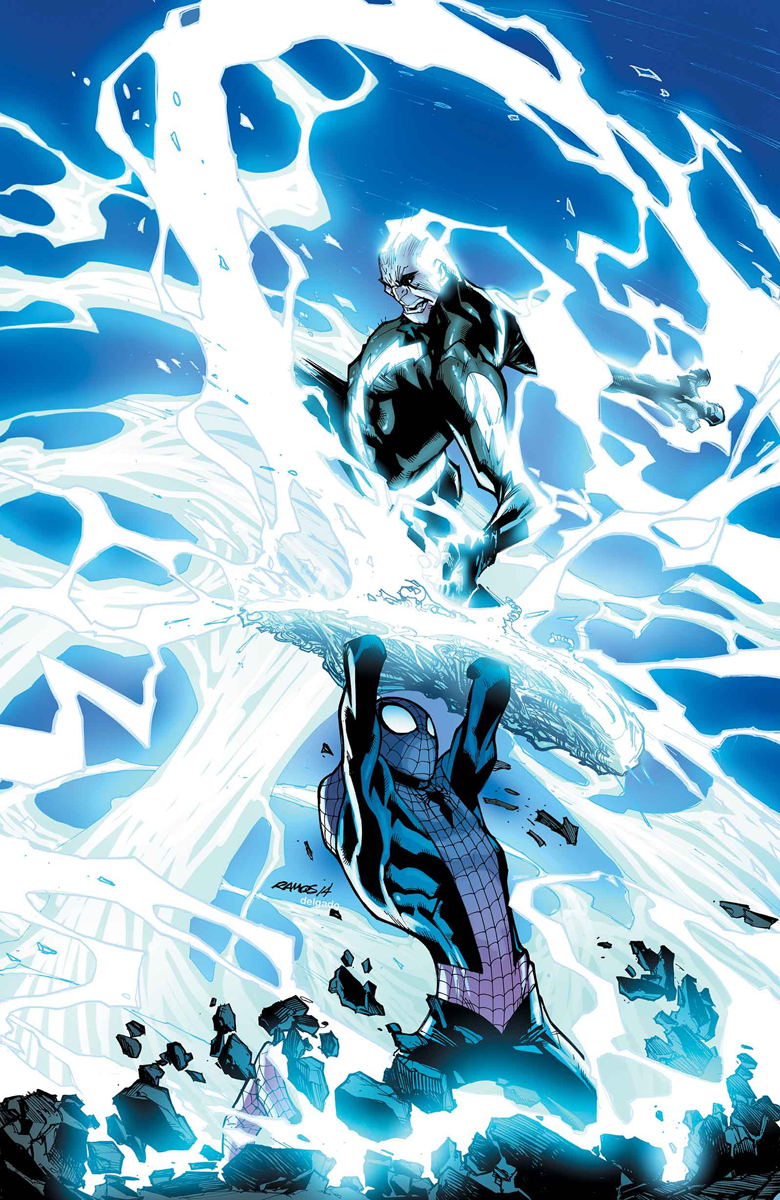 Electro's power is out of control! And only one person can fix it...the Superior Spider-Man!
Wait. This book's the AMAZING Spider-Man now. So we're probably out of luck.
Plus: That thing that freaked you out last issue? There's more on that. The return of you-know-who? There's MUCH more on that. Action! Drama! Surprises! There's MORE OF EVERYTHING!
AMAZING X-MEN #7
AVENGERS WORLD #6
DAREDEVIL #3 ANMN
DEADPOOL ANNUAL #2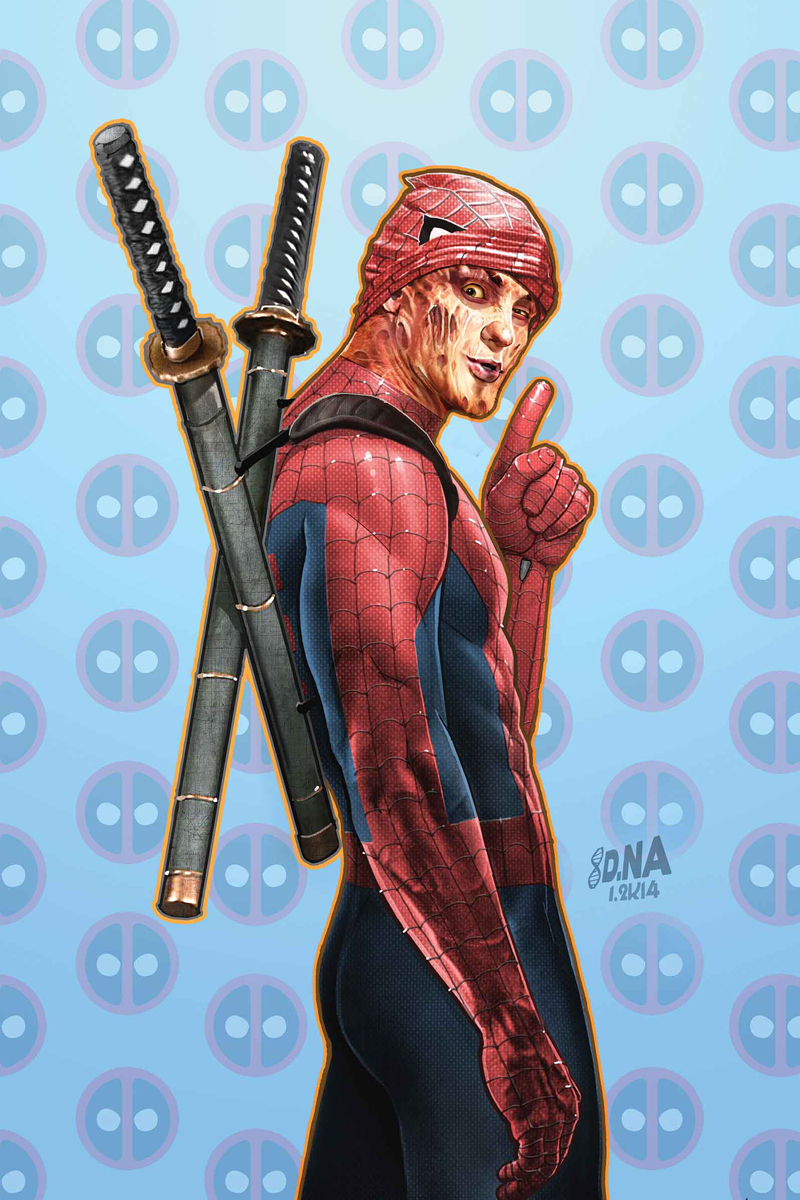 Hang on...is that Deadpool or Spider-Man? YES.
Deadpool "helps out" his "friend" Spider-Man by donning his webs!
Think Spidey will appreciate it?
ELEKTRA #2 ANMN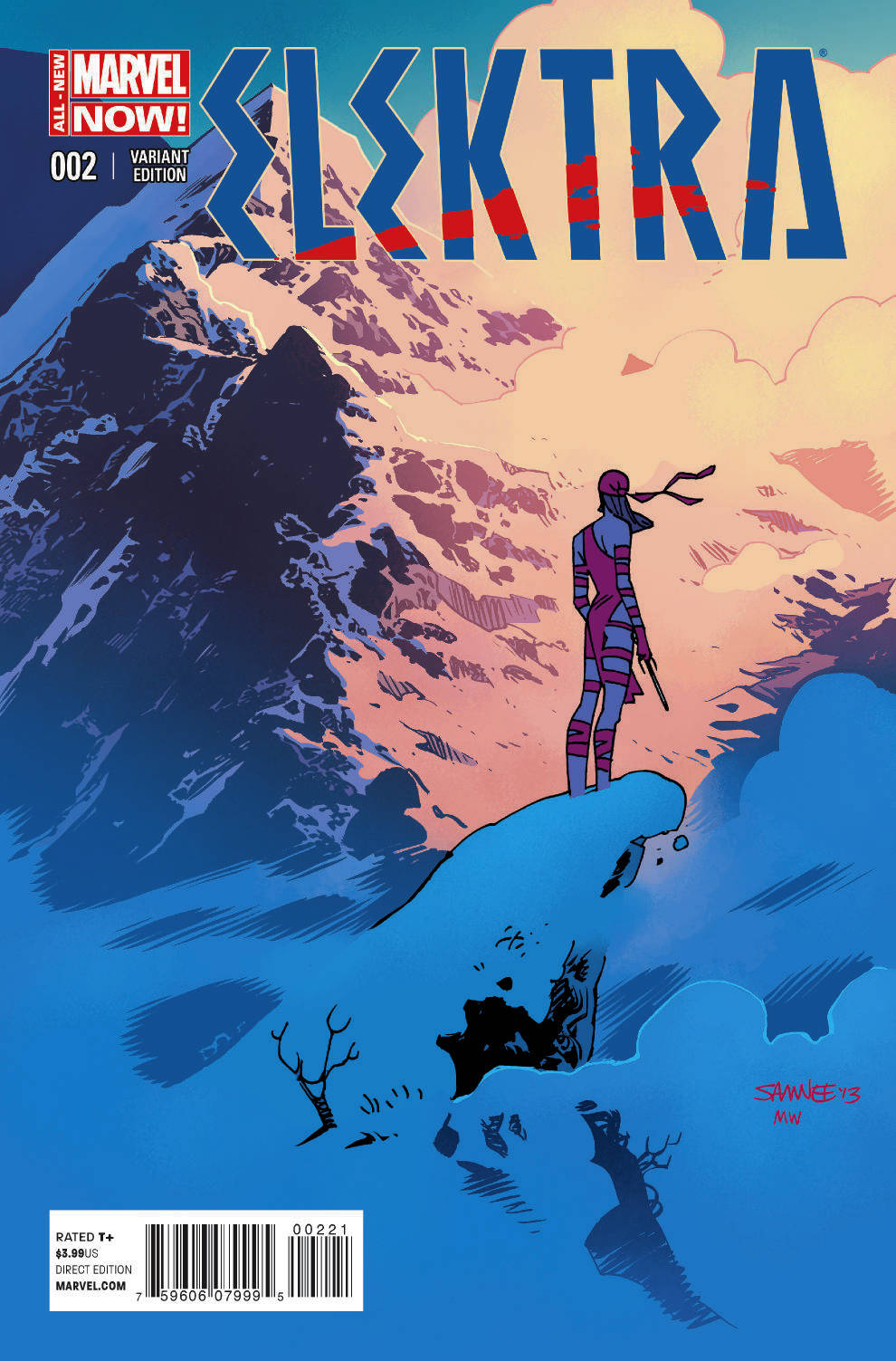 Elektra braves the dangers of Monster Island and a rival assassin in her search for the elusive assassin known as Cape Crow! The psychotic killer Bloody Lips closes in on Marvel's deadliest femme fatale! Haden Blackman and Mike Del Mundo bring you a hauntingly beautiful tale about honour and redemption.
HULK #3 ANMN
MAGNETO #4 ANMN
MIRACLEMAN #6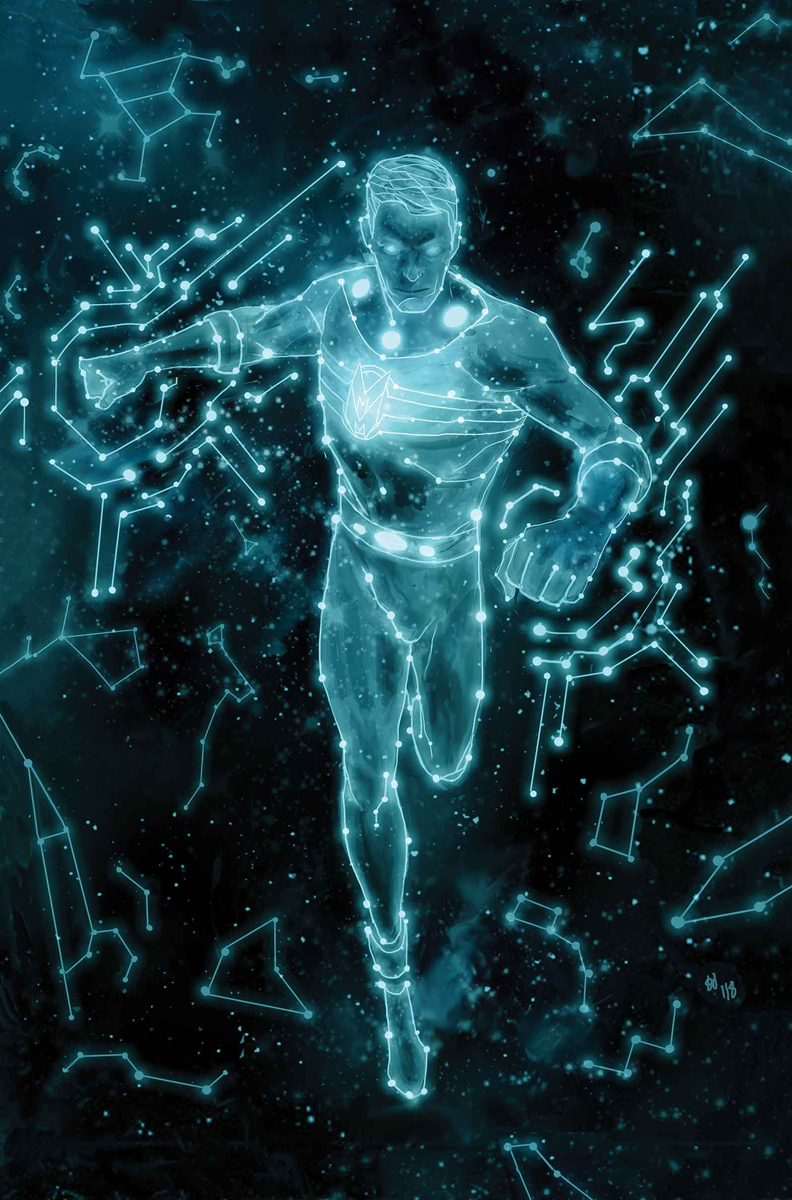 Book Two: The Red King Syndrome begins!
The twisted genius who created Miracleman initiates a long-held plan that threatens Miracleman's family. The origins of Dr. Emil Gargunza his Project Zarathustra are revealed.
Issue #6 includes material originally presented in WARRIOR #16-18, plus bonus material. NOVA #17
ORIGINAL SIN #2 (OF 8)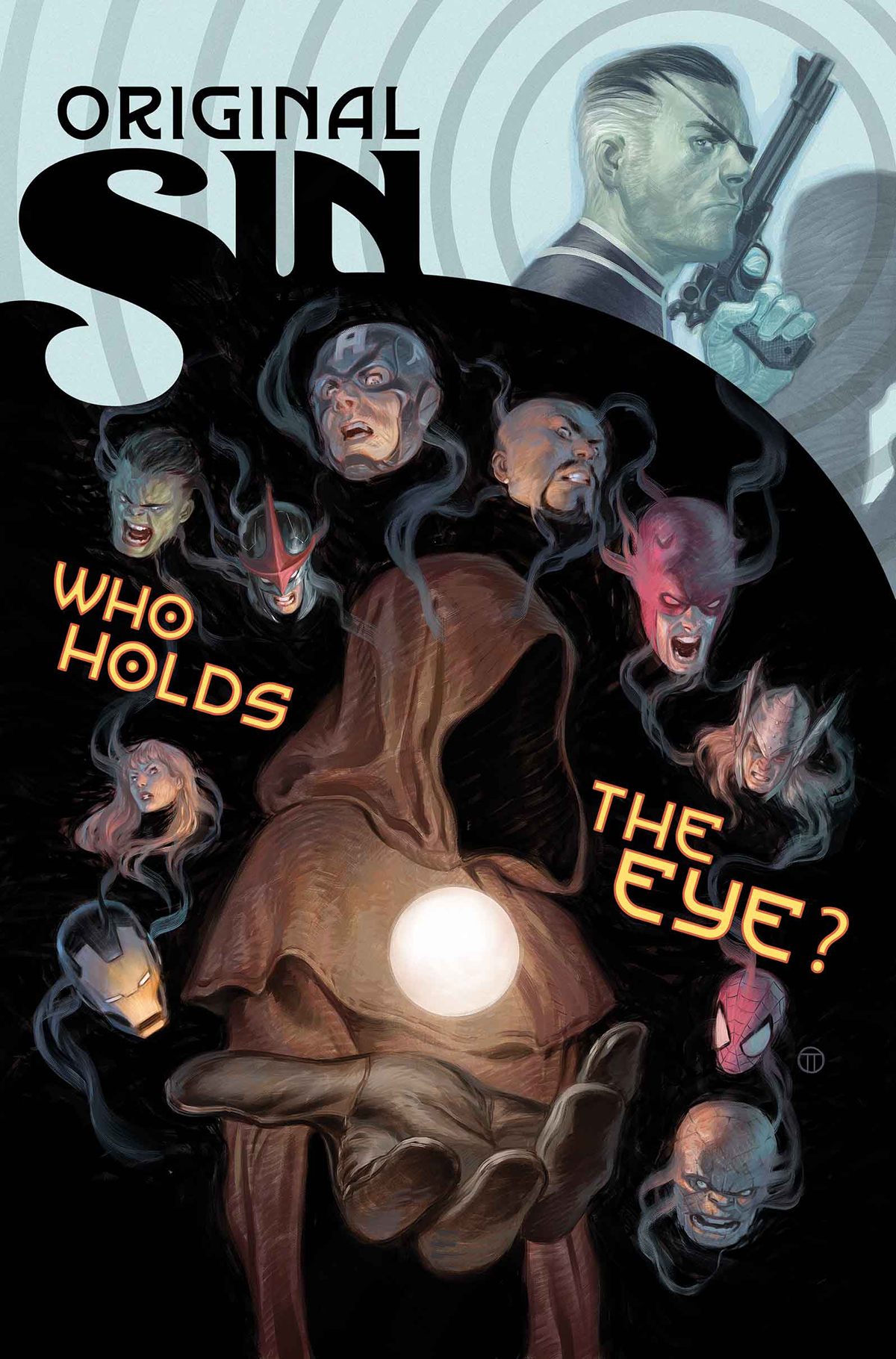 WHO HOLDS THE EYE? WHO KNOWS ITS SECRETS?
The cosmic manhunt for the Watcher's killer continues. More bodies are discovered. The killer's trail leads to the far corners of the universe and beyond. And just when Nick Fury and the Avengers think they've cornered their murderer...EVERYTHING EXPLODES, unleashing the Marvel Universe's greatest secrets.
POWERS BUREAU #10
Walker and Pilgrim continue their investigation into the death of a true American icon - and uncover one of the darkest, most fascinating secrets of American superpower history! From the Eisner Award-winning team of Bendis and Oeming comes another shocking chapter of one of the most successful independent comics of its generation!
SAVAGE WOLVERINE #19
THOR GOD OF THUNDER #22
UNCANNY X-MEN #21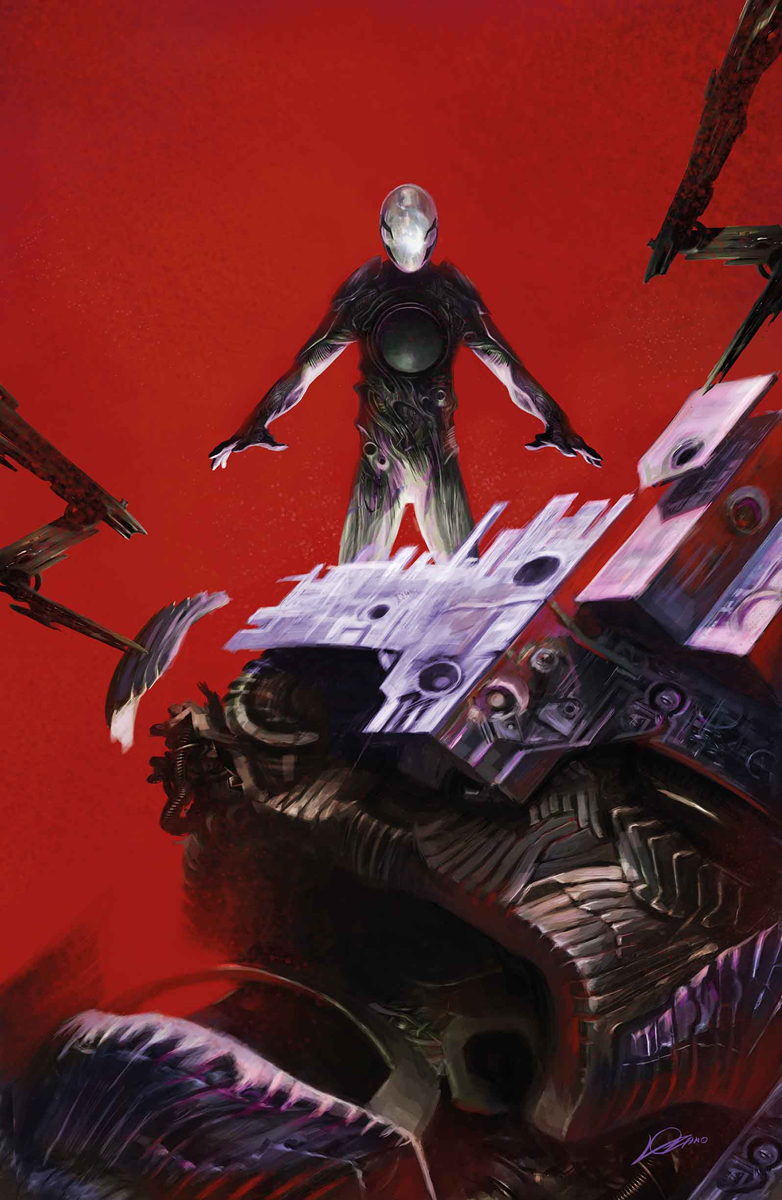 The Cyclops Revolution marches on!
Who is the mysterious figure building Sentinels for SHIELD? Find out what happened to Dazzler since Mystique took her down back in UNCANNY X-MEN #9!
ULTIMATE FF #2
WOLVERINE AND X-MEN #4
X-MEN #14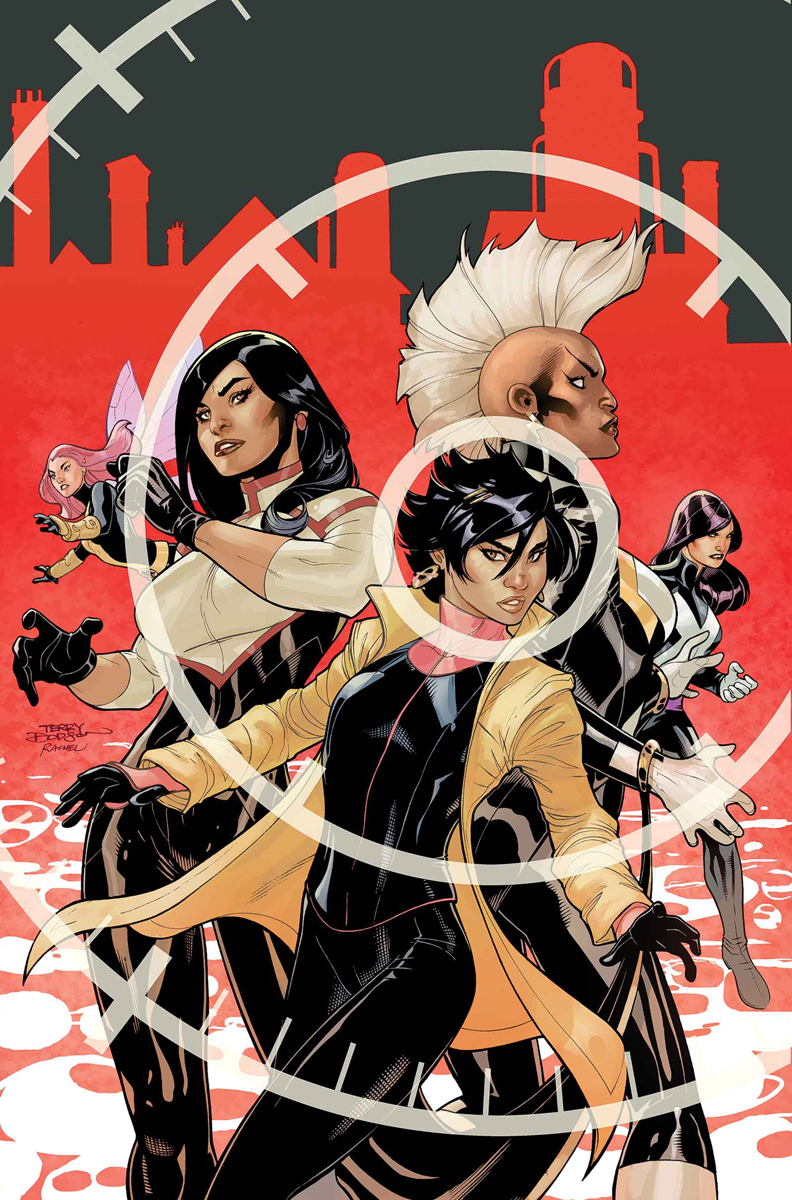 The Jean Grey School is under attack, leaving a young X-Man dead on the school's front lawn. Jubilee's worst nightmare has come to pass...and the future is being rewritten.
Clay Mann (GAMBIT) joins Brian Wood for a terrifying new chapter in X-Men history!