Fear not, Bat-fans! Because BATMAN #31 did not ship to the UK last week, it will be here on Wednesday, as will last week's other awol titles JUSTICE LEAGUE DARK, LARFLEEZE, and RED LANTERNS. So what's new for this week? Lots of new series, including an action adventure based 80's cult classic BIG TROUBLE IN LITTLE CHINA, dystopian miniseries
THE SUPERANNUATED MAN by the creator of Miniature Jesus, the return of all ages favourite TINY TITANS, a miniseries for VAMPIRELLA, an adaptation of bestselling urban fantasy THE DRESDEN FILES, the creator of Courtney Crumnin looks to defeat traditional 'Disney princess' stereotypes in PRINCESS UGG, and fantasy adventure RISE OF THE MAGI. Adventure Time miniseries THE FLIP SIDE comes to an end, as does JUDGE DREDD MEGA CITY TOO and REVELATIONS. Events continue to dominate with ORIGINAL SIN and SUPERMAN DOOMED, Loki gets into trouble (what else is new) in AGENT OF ASGARD and it's the penultimate issue of THE WAKE!
What are you excited to read this week? Talk to us @DavesComics
BOOM
ADVENTURE TIME THE FLIP SIDE #6 (OF 6)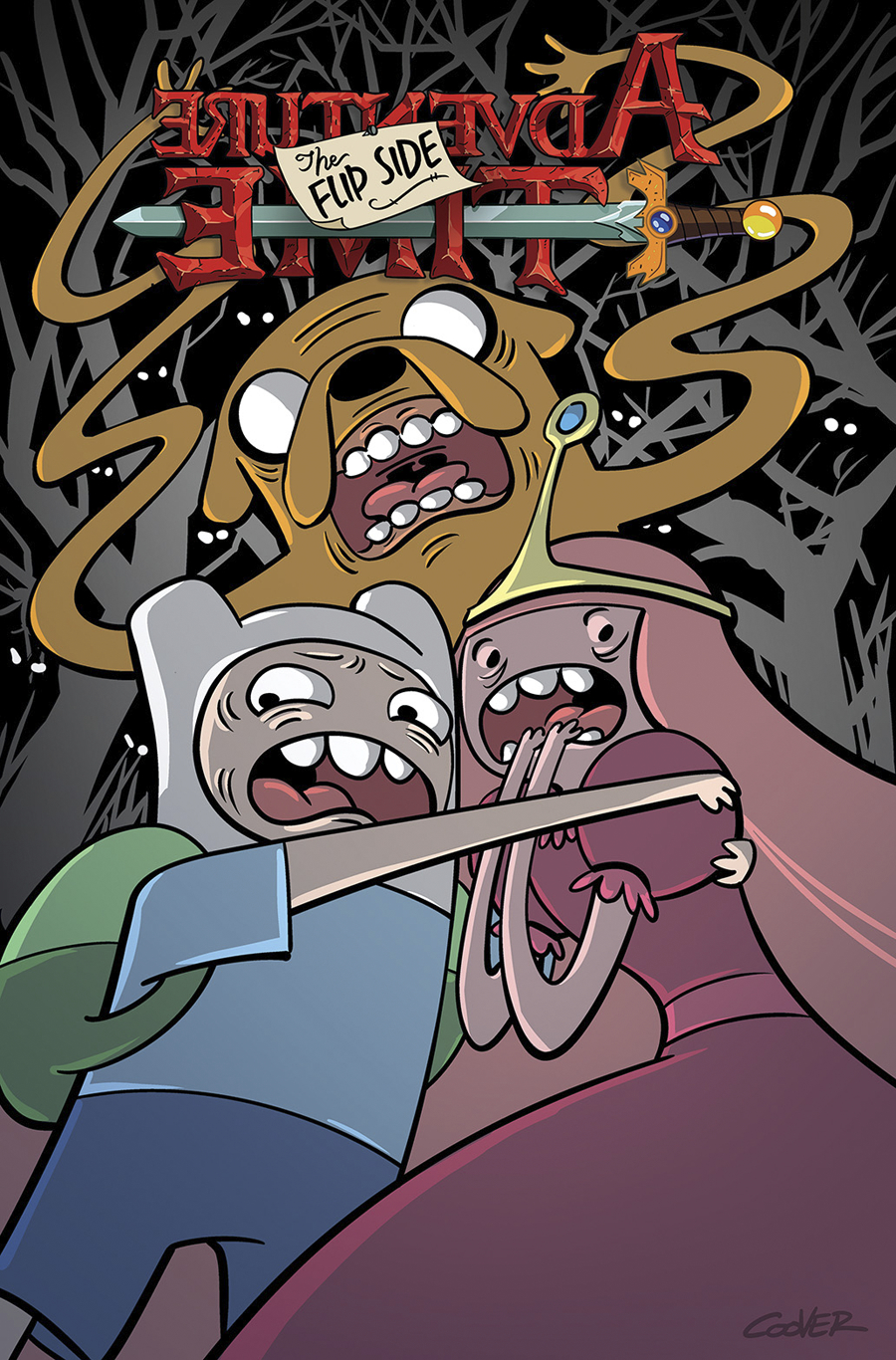 Will Finn and Jake finally be able to get Monkey Wizard to kidnap Painting Princess and right all the wrong that is happening in Ooo?! Everything is backwards and sometimes forwards but always upside-down. Don't miss out on the final issue of THE FLIP SIDE!
BIG TROUBLE IN LITTLE CHINA #1
WHY WE LOVE IT: BIG TROUBLE IN LITTLE CHINA is one of our favorite cult-classic films because it mashed together '80s action and supernatural fantasy movies with '70s kung-fu flicks. This is the first time any new BIG TROUBLE stories have been told, and we have the film's original directer, John Carpenter, working with Eric Powell (THE GOON) on the story. You can't beat that!
WHY YOU'LL LOVE IT: Eric Powell is a huge fan of BIG TROUBLE IN LITTLE CHINA, so the sense of humor and over-the-top action he brings to THE GOON will be all over this book. Plus, Brian Churilla's (THE SIXTH GUN) art on this perfectly captures the outrageous world of BIG TROUBLE.
WHAT IT'S ABOUT: Jack Burton, a macho, truck-driving adventurer, finds a stowaway hiding on his rig, "The Pork Chop Express", but that soon becomes the least of his troubles. He helped his best friend Wang save his fiancée from the clutches of a demon, but now the wedding has been invaded by more evil forces with one thing on their minds -
revenge against Jack Burton!
GARFIELD #26
REVELATIONS #6 (OF 6)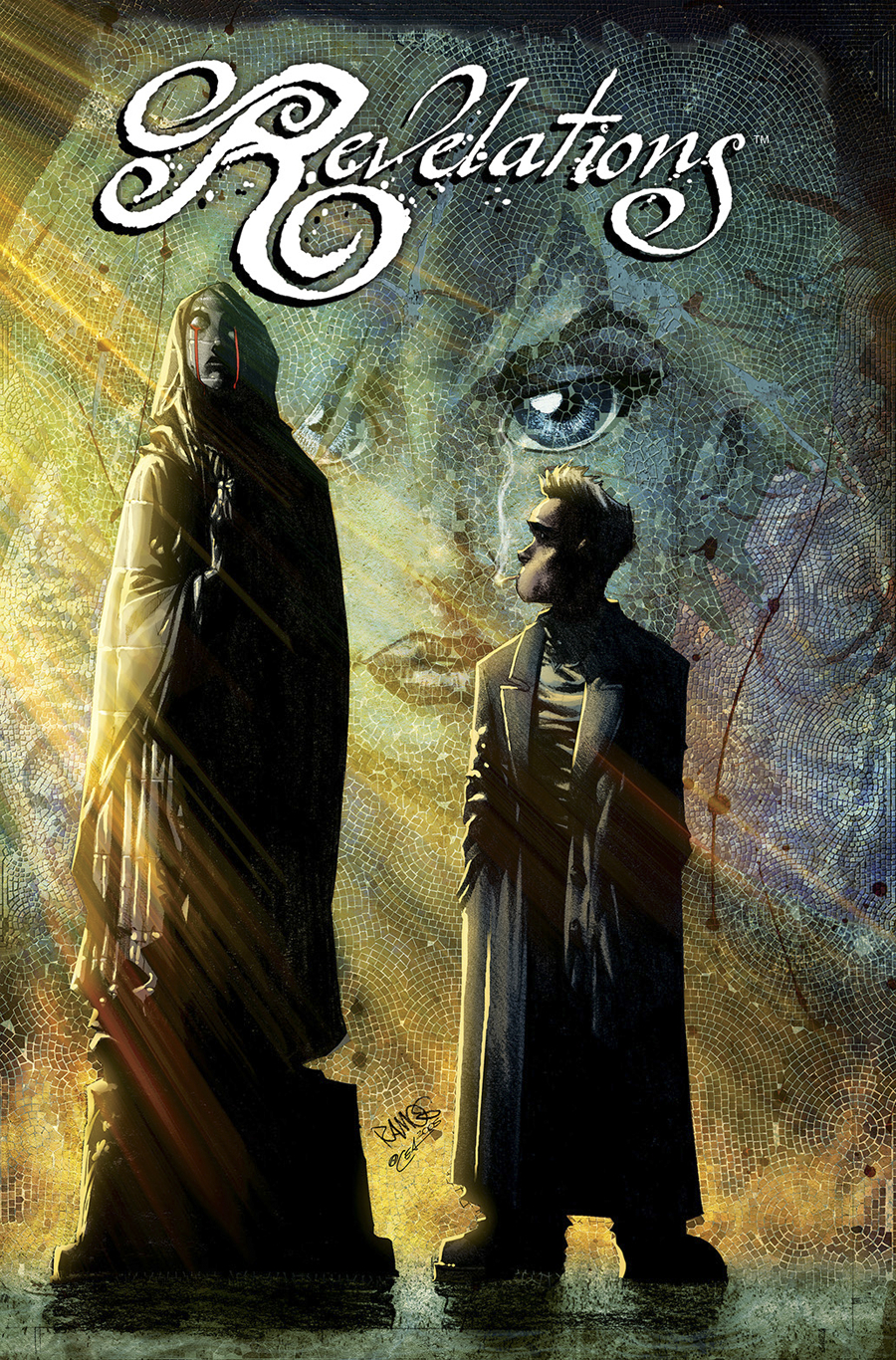 Detective Charlie Northern is close to the truth behind the death of the Pope's successor, but he struggles with his quickly fracturing faith. With the implication of a dark, corrupt cult at the very heart of the Vatican, Northern's investigation into one unexplained death might dismantle one of the oldest, most valued institutions of the world. Discover the truth in this final chapter of Jenkins and Ramos' thrilling mystery!
SUICIDE RISK #14

DARK HORSE
ANGEL AND FAITH SEASON 10 #3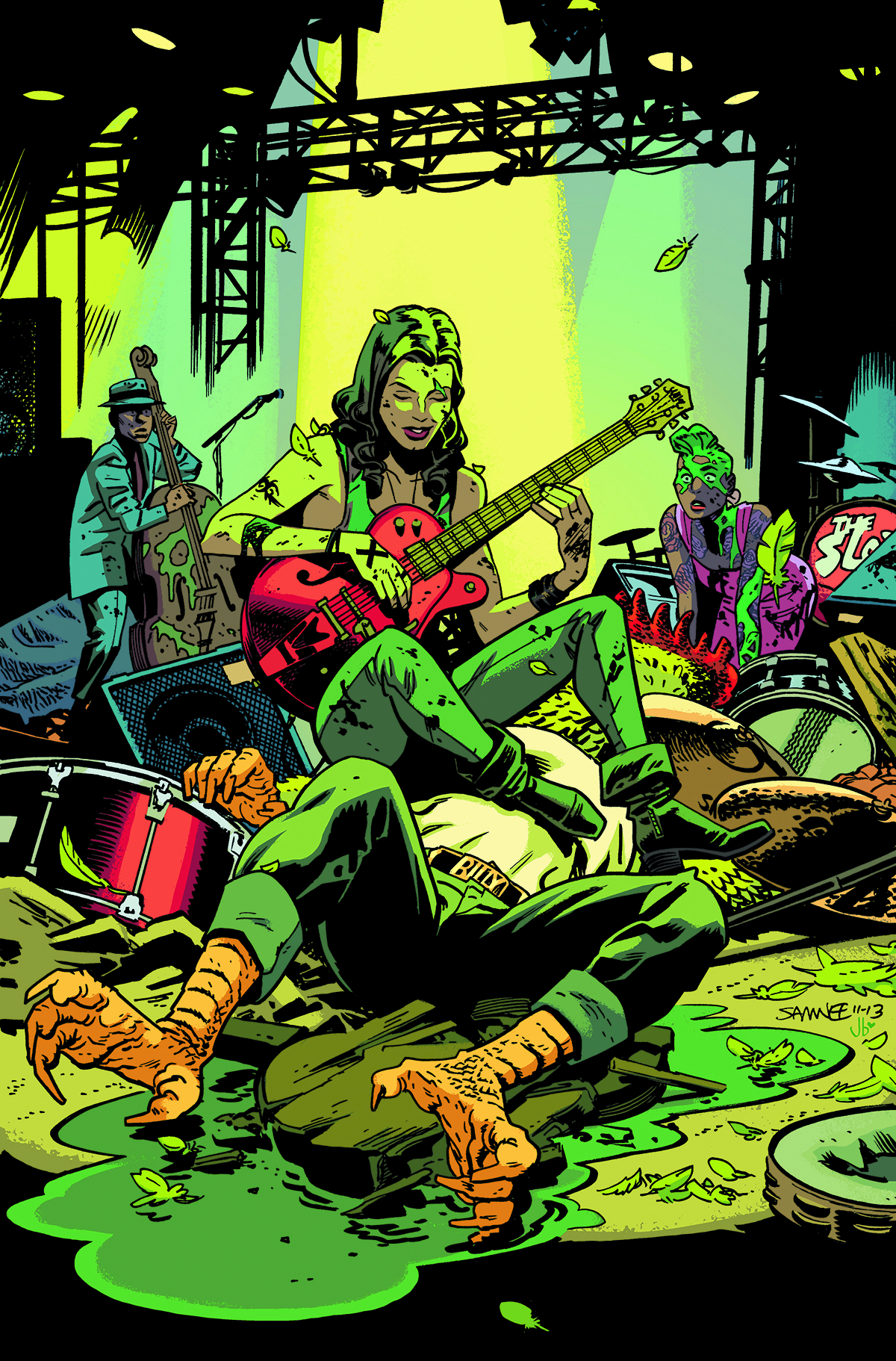 Angel has found everyone is going to the same person in London's Magic Town for advice-and it's decidedly not him. But she is someone Angel can take partial credit for . . . And the pixie menaces have stepped up their muscle with another lady from Angel's past. Meanwhile, Faith is screwing up. Again.


GHOST #4
LOBSTER JOHNSON GET THE LOBSTER #4 (OF 5)
MICHAEL AVON OEMING'S THE VICTORIES #12
ROBERT E. HOWARD'S SAVAGE SWORD #8
DC
ACTION COMICS #32
"SUPERMAN: DOOMED" continues with "ENEMY OF THE STATE" as Superman struggles against the Doomsday virus - but is he losing the fight? How much longer can he stay in control? And how far will he be pushed when he's faced with a world against him and a shocking betrayal at the end of this issue?
AQUAMAN AND THE OTHERS #3
BATMAN #31 (ZERO YEAR)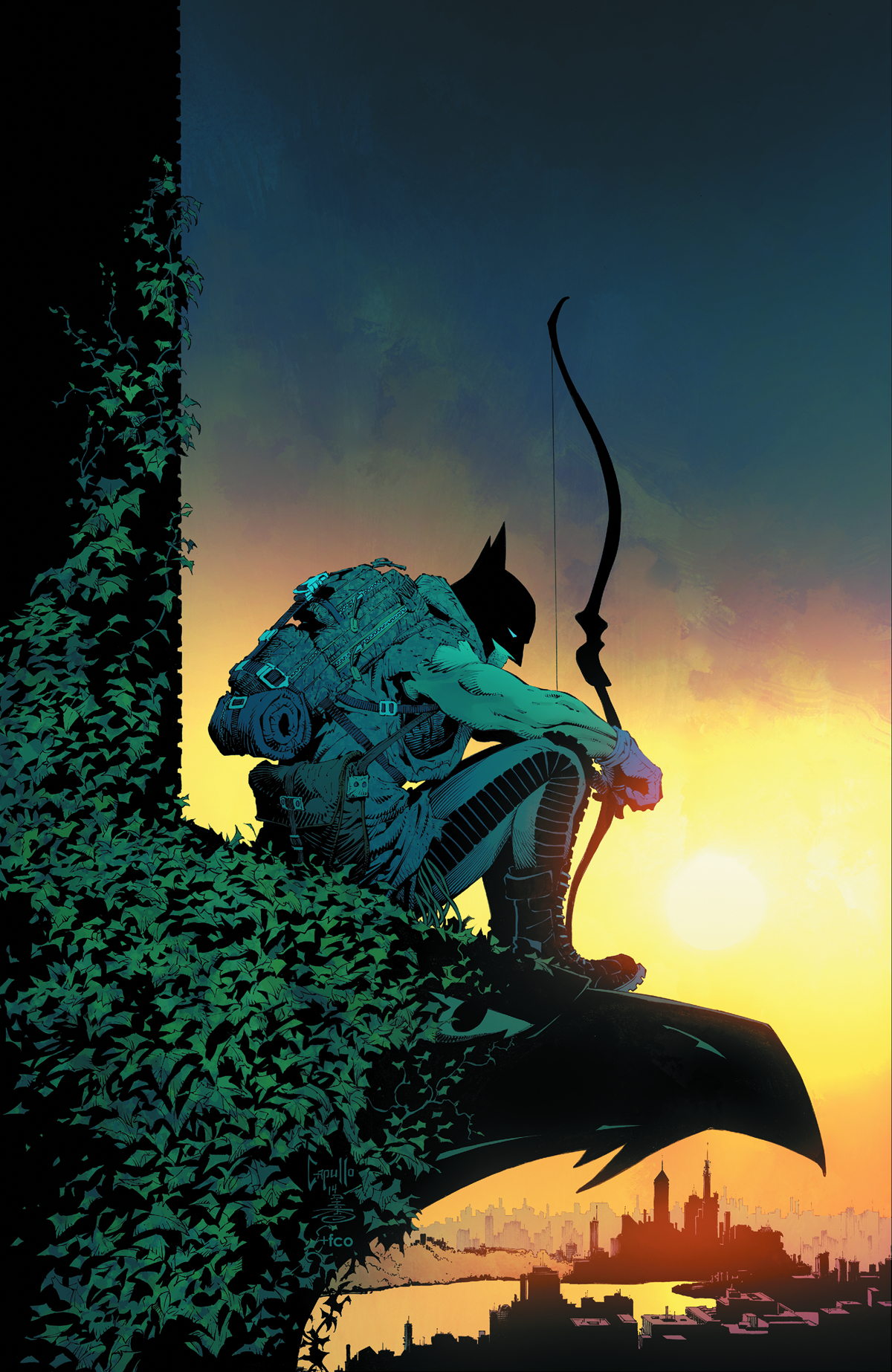 The second chapter of "ZERO YEAR - SAVAGE CITY" reveals an entirely new Gotham City. Unraveling the mysteries set forth by the Riddler, Batman must learn to work with his new ally, Lieutenant Jim Gordon, and do whatever it takes to survive!
BATMAN '66 MEETS THE GREEN HORNET #1 (OF 6)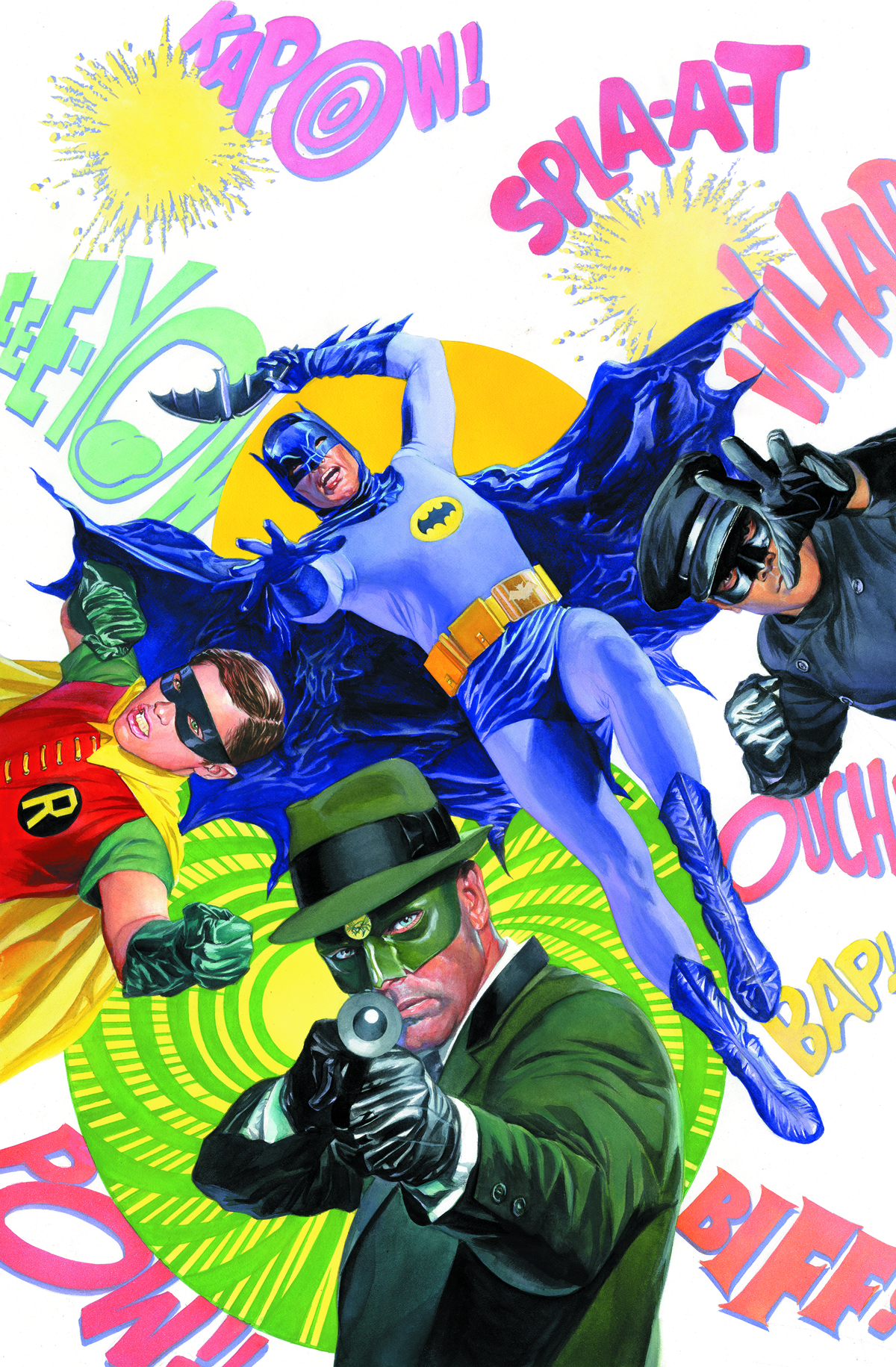 In 1967, television history was made when two masked crime fighters met in a historic crossover. Now, superstar filmmaker Kevin Smith and actor/comedian Ralph Garman join forces with artist Ty Templeton (BATMAN '66) to bring these two iconic characters and their famous partners together again. Set in the continuity of that earlier team-up, Batman, The Green Hornet, Robin and Kato must go up against a very different General (formerly Colonel) Gumm. What crime could be so deadly as to force these rivals to put aside their differences and join forces again? And what surprise does Gumm have up his sticky sleeve?
BATMAN ETERNAL #9
BATWING #32
EARTH 2 #24
GREEN ARROW #32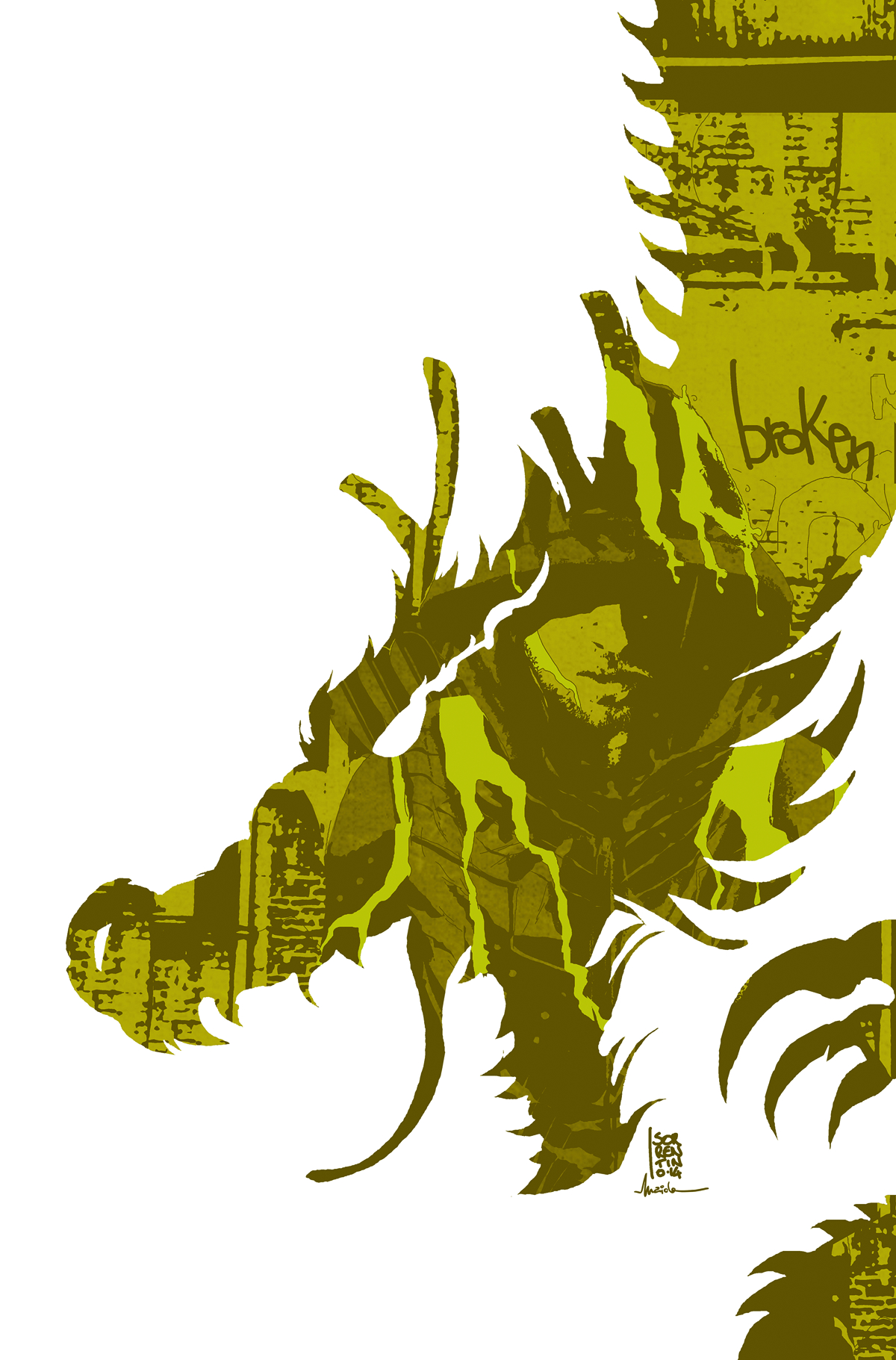 With Seattle under siege and Diggle in the grip of crime lord Richard Dragon, the Queen Legacy must find a way to move on. But is that even possible given the violent aftermath of The Outsiders War? A brand-new storyline and perfect jumping-on point to Lemire and Sorrentino's popular run, as "Green Arrow: Broken" begins here!
GREEN LANTERN #32
HINTERKIND #8
JUSTICE LEAGUE DARK #31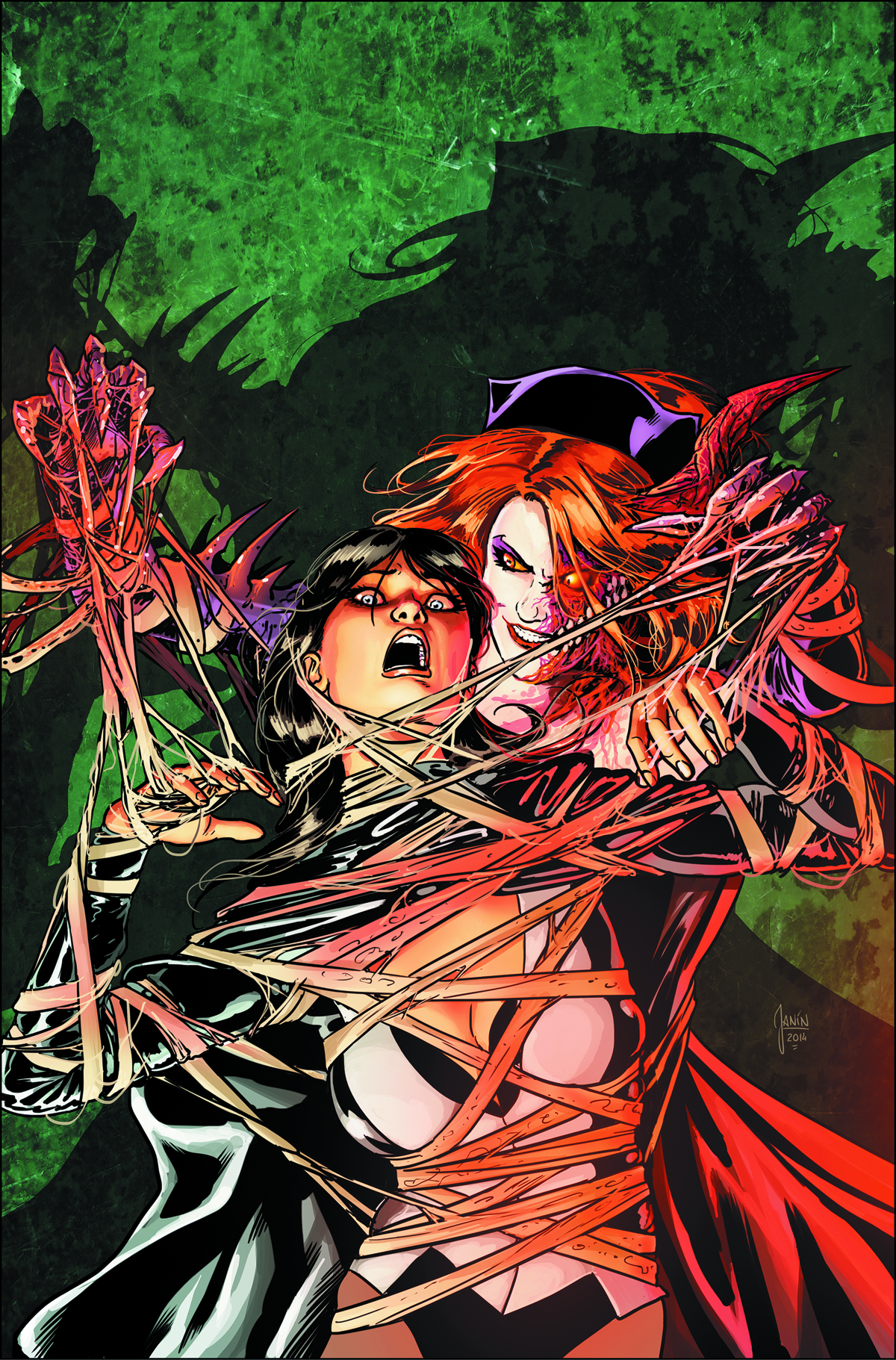 Zatanna and the team learn more about the origin of Nightmare Nurse - with deadly results for one member in particular!
JUSTICE LEAGUE 3000 #7
LOONEY TUNES #219
NEW 52 FUTURES END #5
RED LANTERNS #31
SWAMP THING #32
TINY TITANS RETURN TO THE TREEHOUSE #1 (OF 6)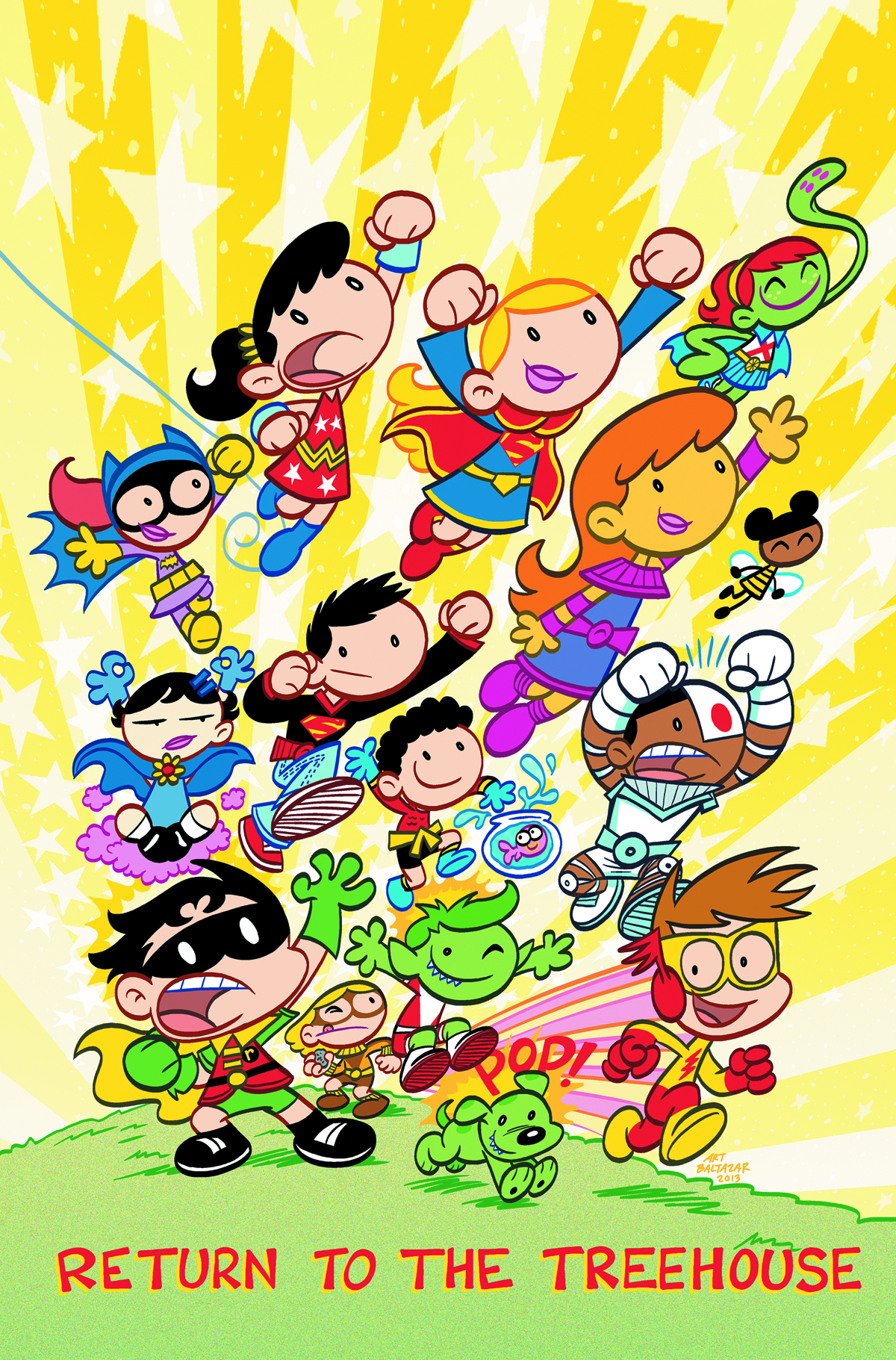 The Eisner Award-winning series is back for an all-new six-issue miniseries! Superboy and Supergirl return to the treehouse to discover IT'S MISSING! Or is it just...really small? Who could have done such a thing?! Find out as all your favorite Tiny Titans search for answers!
TRINITY OF SIN THE PHANTOM STRANGER #20
WAKE #9 (OF 10)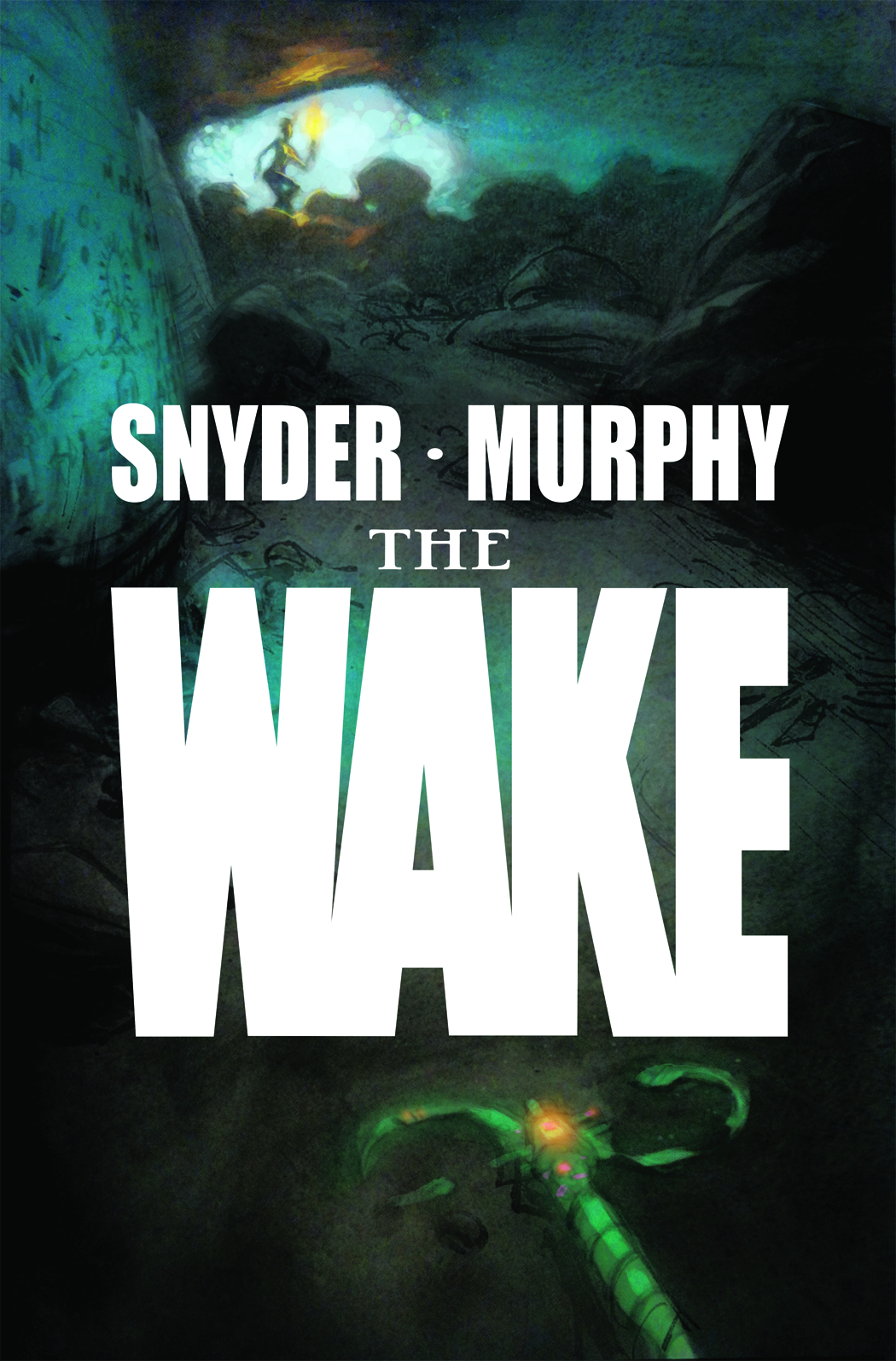 A post-apocalyptic USA only partially above sea level, a country overrun by corrupt leaders fearful of horrific mermaids, a voice dredged up from the deep, dark past - how will all these factors tie together in the acclaimed miniseries by Scott Snyder and Sean Murphy? Will Leeward discover something more to the life she knows out across the vast ocean? Find out in the penultimate issue of THE WAKE!
IDW
G.I. JOE A REAL AMERICAN HERO #203
JUDGE DREDD MEGA CITY TWO #5 (OF 5)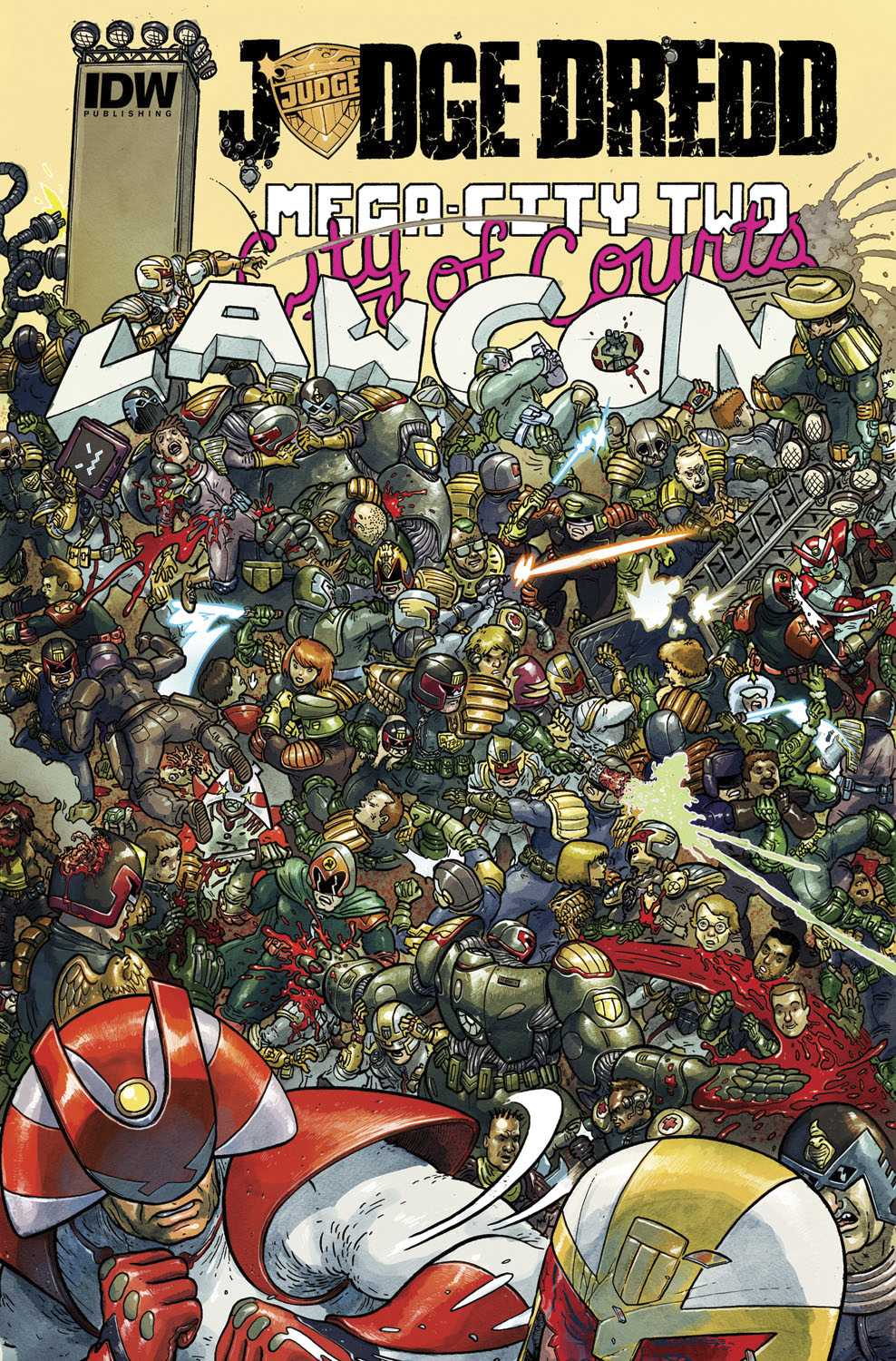 Dredd's West Coast adventure comes to an explosive conclusion! As Judges from around the world gather for Lawcon, Dredd's secret mission leads him into high-speed mayhem-and toward a potentially catastrophic revelation. All eyes are on him, but the City of Courts has one last trial to put him through...
TEENAGE MUTANT NINJA TURTLES #34
X-FILES ART GALLERY #1
IMAGE
68 RULE OF WAR #3
CLONE #17
DARKNESS CLOSE YOUR EYES (ONE SHOT)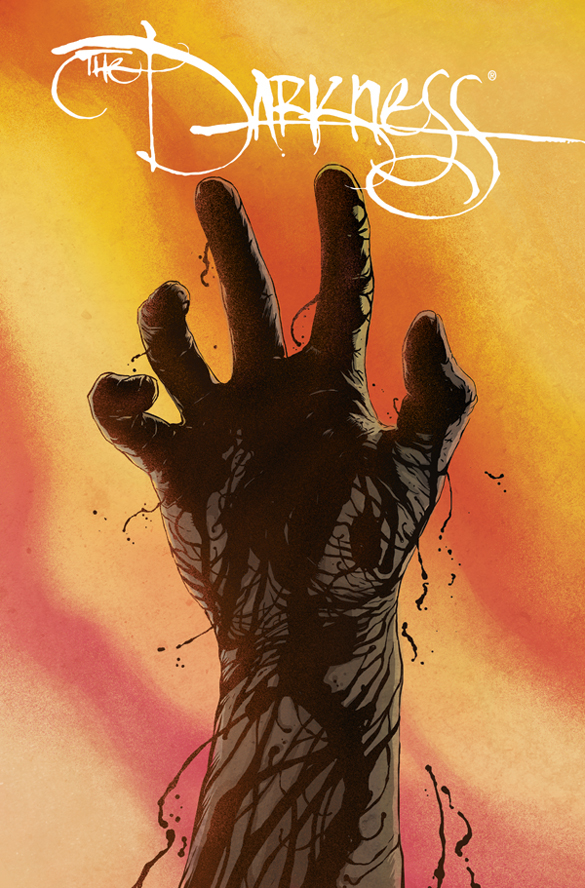 ALES KOT (ZERO, WILD CHILDREN) joins MARO OLEKSICKI (Judge Dredd, Predator, Books of Magick) to deliver this special Darkness one-shot! Los Angeles more than a hundred years ago: a different place, yet the sun still burns down the ground and the oilfields flow. This is a story of another Estacado. This is a story of love. This is a story of death.
DREAM POLICE #2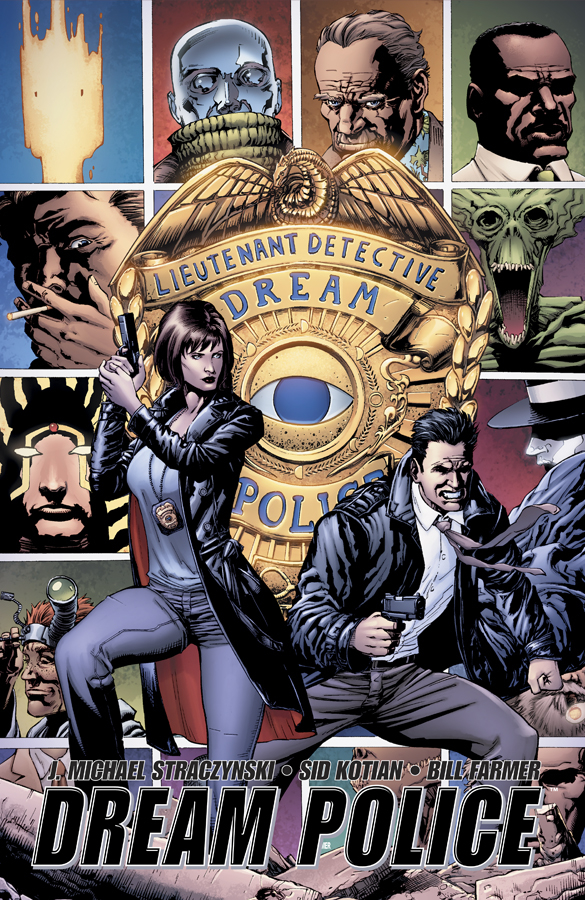 Dream Police Lieutenants Joe Thursday and Katie Black have always been partners. At least, that's what they both remember. But if that's true, why does Joe keep having recurring visions of a partner he never had? Is it just his imagination? With the Dreamscape constantly on the verge of destruction, what difference can one man's memory really make? The answer may be more important than any of them can guess.
FIVE GHOSTS #12
FIVE WEAPONS #9
GREAT PACIFIC #15
MADAME FRANKENSTEIN #2 (OF 7)
MORNING GLORIES #39
NAILBITER #2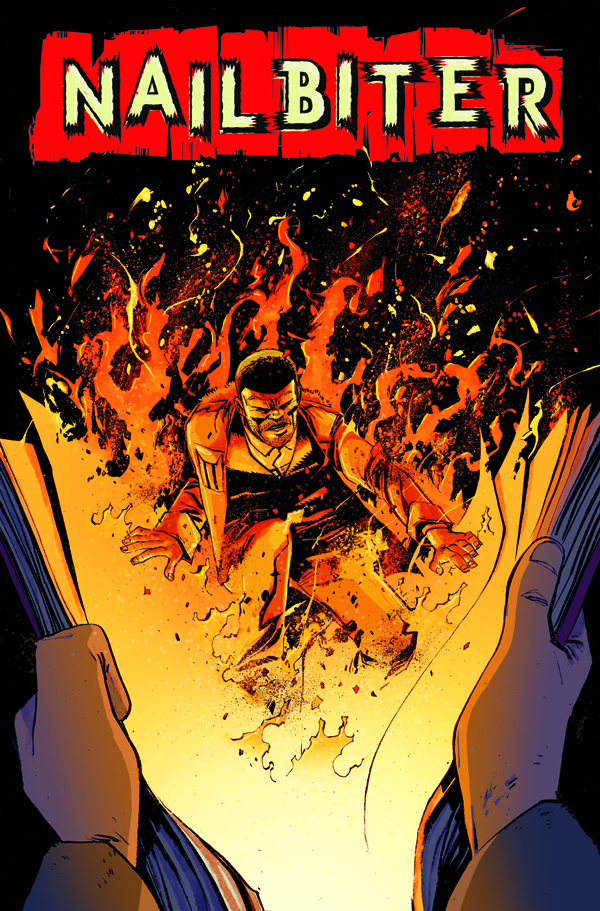 Officer Nicolas Finch doesn't care about Buckaroo, Oregon's serial killers or its secrets - he just wants to find his missing friend. With time running out he turns to the one man who has all the answers... the infamous Nailbiter!
ONE HIT WONDER #3 (OF 5)
RISE OF THE MAGI #1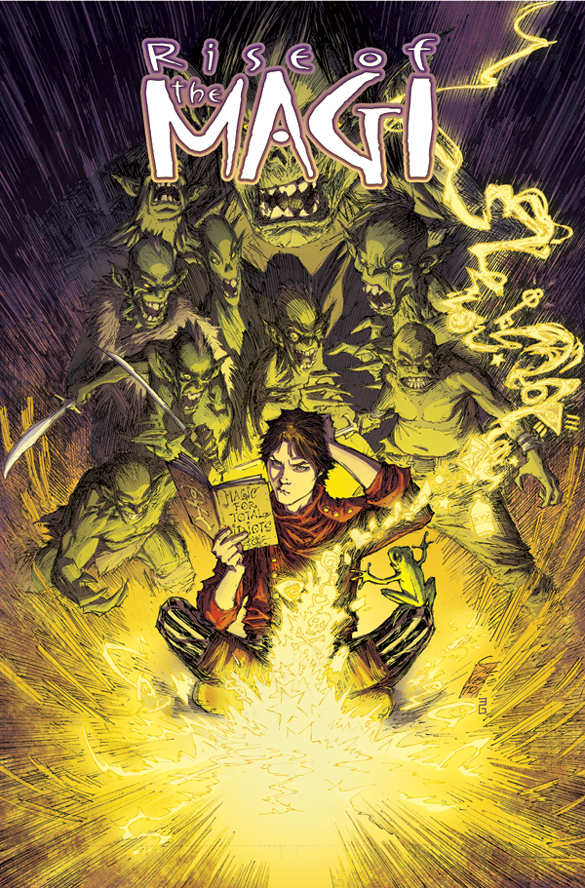 A small black sphere contains all the magic that exists past, present, and future. Without it, two worlds would not survive. The sphere has been protected for centuries by a spell that was believed unbreakable. Asa Stonethrow, a common man in the world of magic, discovers the spell has been breached and a small chip of the black sphere has been stolen!


SOVEREIGN #3
SPAWN #244
SUPERANNUATED MAN #1 (OF 6)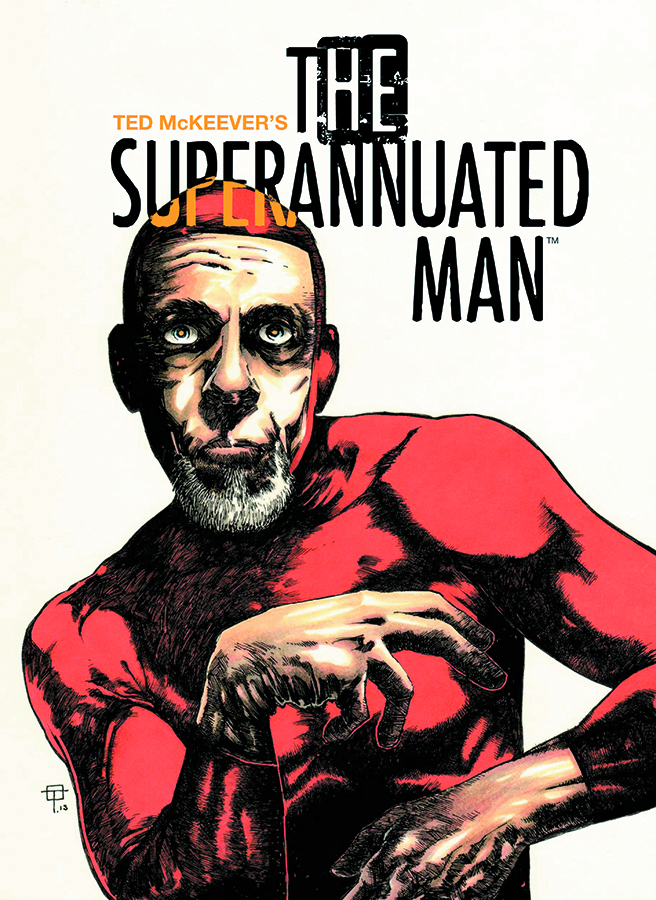 From the critically acclaimed creator of MINIATURE JESUS.
By the time most people realized it, they were no longer in charge of the world we know. In an unspecified future, the small seaside town of Blackwater has now been taken over by advanced and mutated animals. Most of the humans that lived there are now either dead or gone, but one old-man remains, scavenging off the scraps and refuse of humanity's past, and doggedly defying the new tenants.
WITCHBLADE #175


INDIE
CALIBAN #3
CHAOS #2 (OF 6)
DOC SAVAGE #6
JIM BUTCHER DRESDEN FILES WAR CRY #1 (OF 6)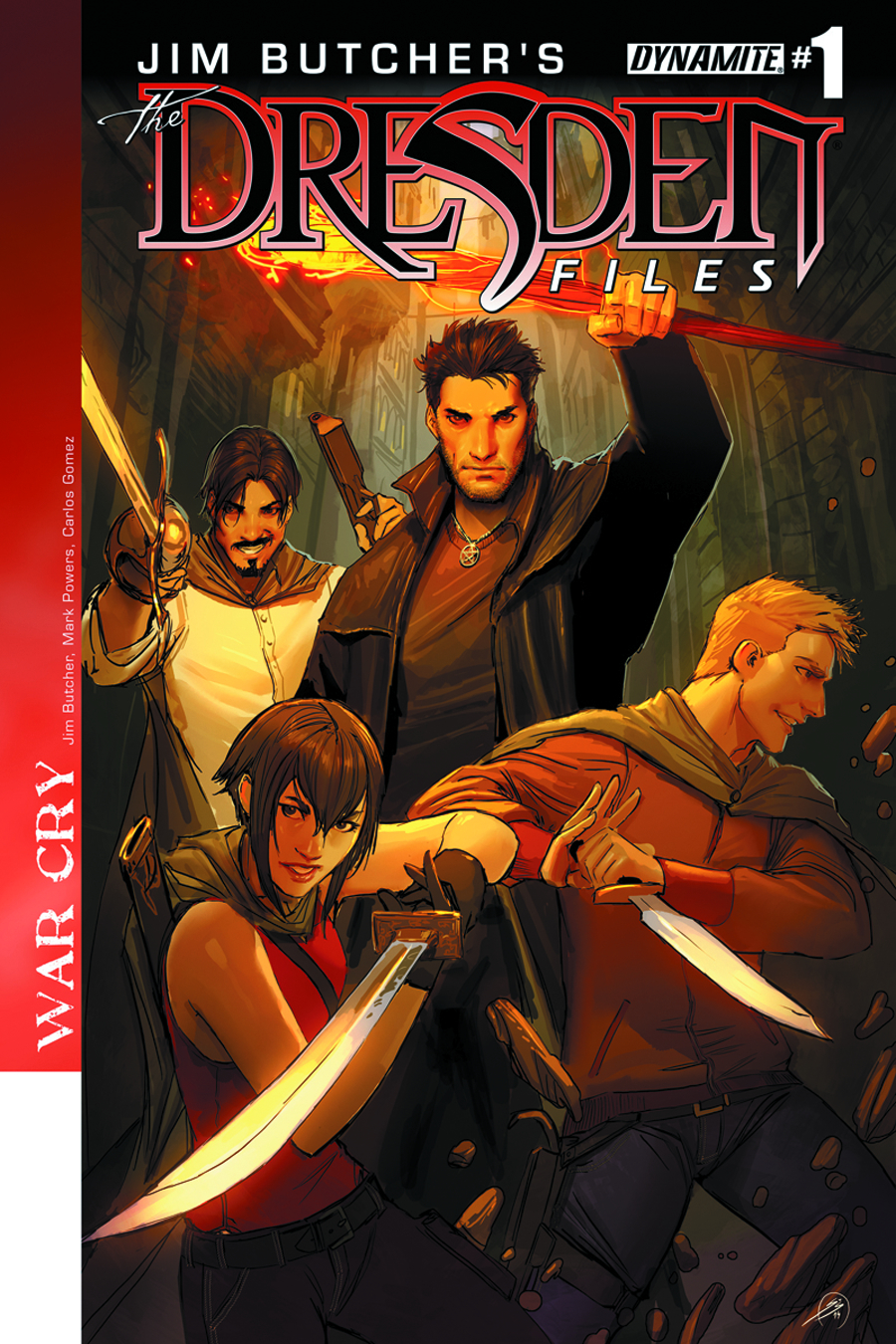 Four months have passed since the events depicted in Dead Beat, Jim Butcher's New York Times-bestselling 7th novel in the Dresden Files series. A war is raging between the vampire forces of the Red Court and the White Council-a war the wizards are losing. So desperate are the Council that they've dragooned the experienced and the outcast to reinforce their thinning ranks of Wardens. One of these draftees is one Harry Dresden, Chicago's only wizard for hire and a guy who's long been looked upon with suspicion by the supernatural authorities. Now, he's one of them, and his first big mission as a Warden is a doozy: take a small team of greenhorns to a frigid town in the middle of nowhere to rescue a handful of mortals who've been targeted by the Red Court. The question is, why exactly are these particular mortals so crucial to the outcome of the war? The answer will come only if Harry can keep them, and his team, alive for one very long night. An all new, original Dresden Files story featuring stunning artwork from Carlos Gomez, and covers by the amazing Stjepan Sejic!
JIRNI VOL 2 #1
MEGA MAN #37
NEW VAMPIRELLA #1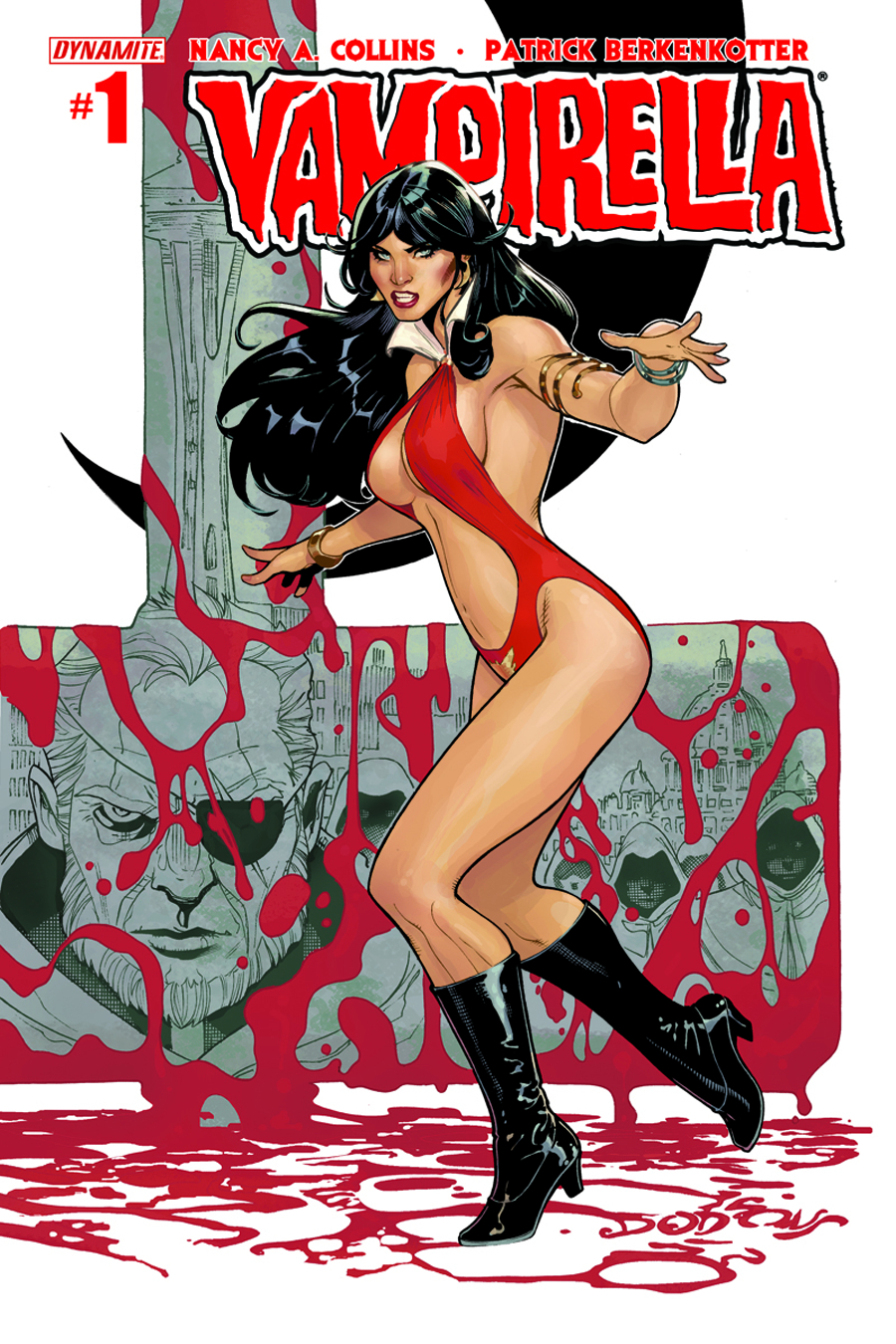 FEAST OF SHADOWS, the first in the six-part OUR LADY OF SHADOWS story arc. Vampirella is sent by the Vatican to investigate the kidnapping of a little girl by Ethan Shroud and the Chaos cultists, only to become the centerpiece of a ritual invoking Lady Umbra, the sister-bride of Chaos, that leaves her marked as a living sacrifice to the dark goddess who rules the shadows. VAMPIRELLA is back and returns to her horror roots with Bram Stoker Award-winning author Nancy A. Collins (Swamp Thing, Sunglasses After Dark, Jason vs. Leatherface) and Patrick Berkenkotter (The Torch, Dark Shadows).
PRINCESS UGG #1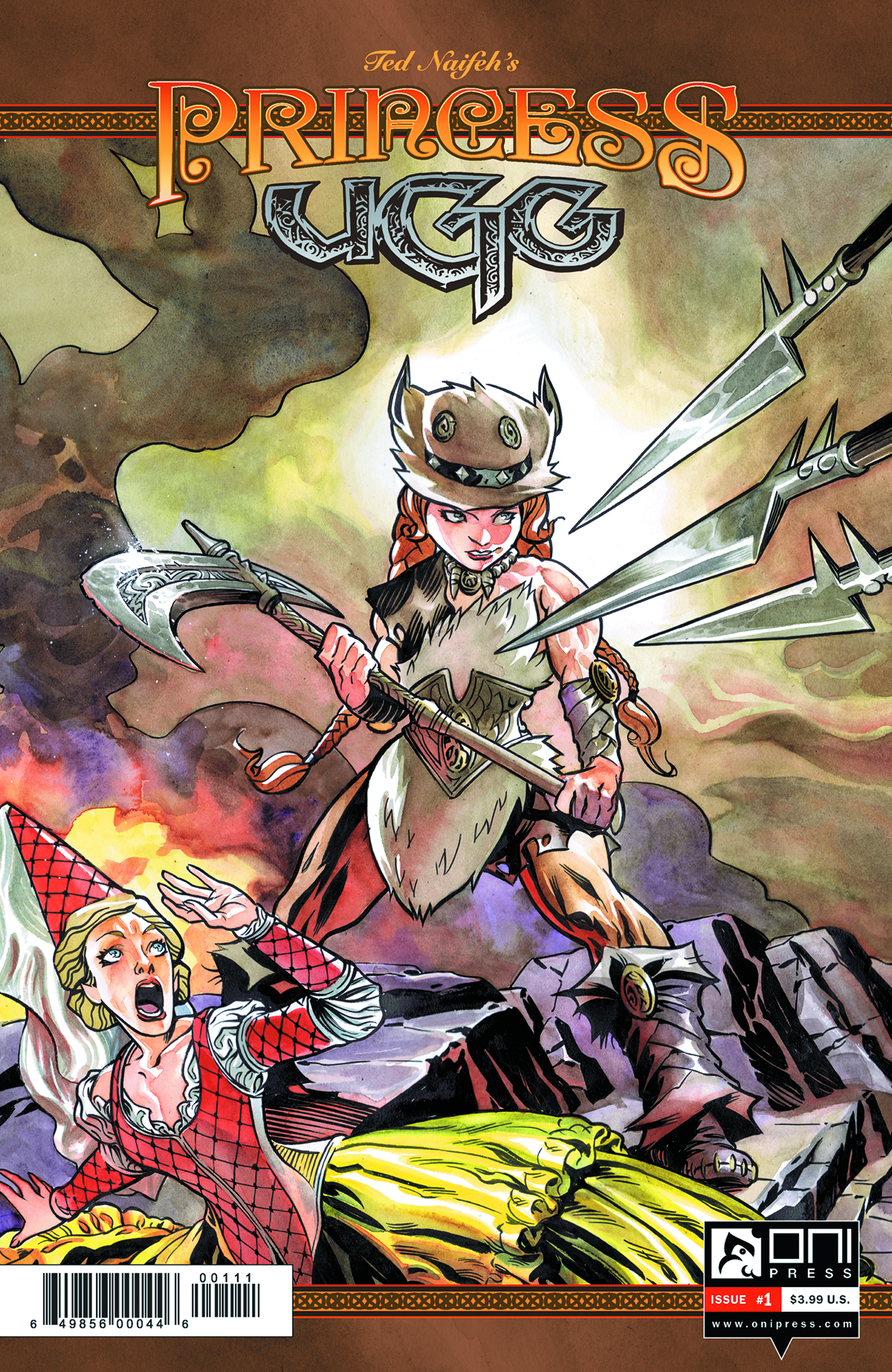 A new series from Courtney Crumrin's Ted Naifeh! Within the fairy-tale kingdom of Atraesca lies the prestigious Princess Academy, where young royals from all the five kingdoms come to get their education. But they've never before seen the like of Princess Ülga of Grimmeria. Armed with axe and sword, riding her war mammoth through the city gates, Ülga has come in search of schooling. But this barbarian princess might just end up schooling the people of Atraesca before that happens!
QUANTUM & WOODY #11
RAI #2
SONIC UNIVERSE #64
WOODS #2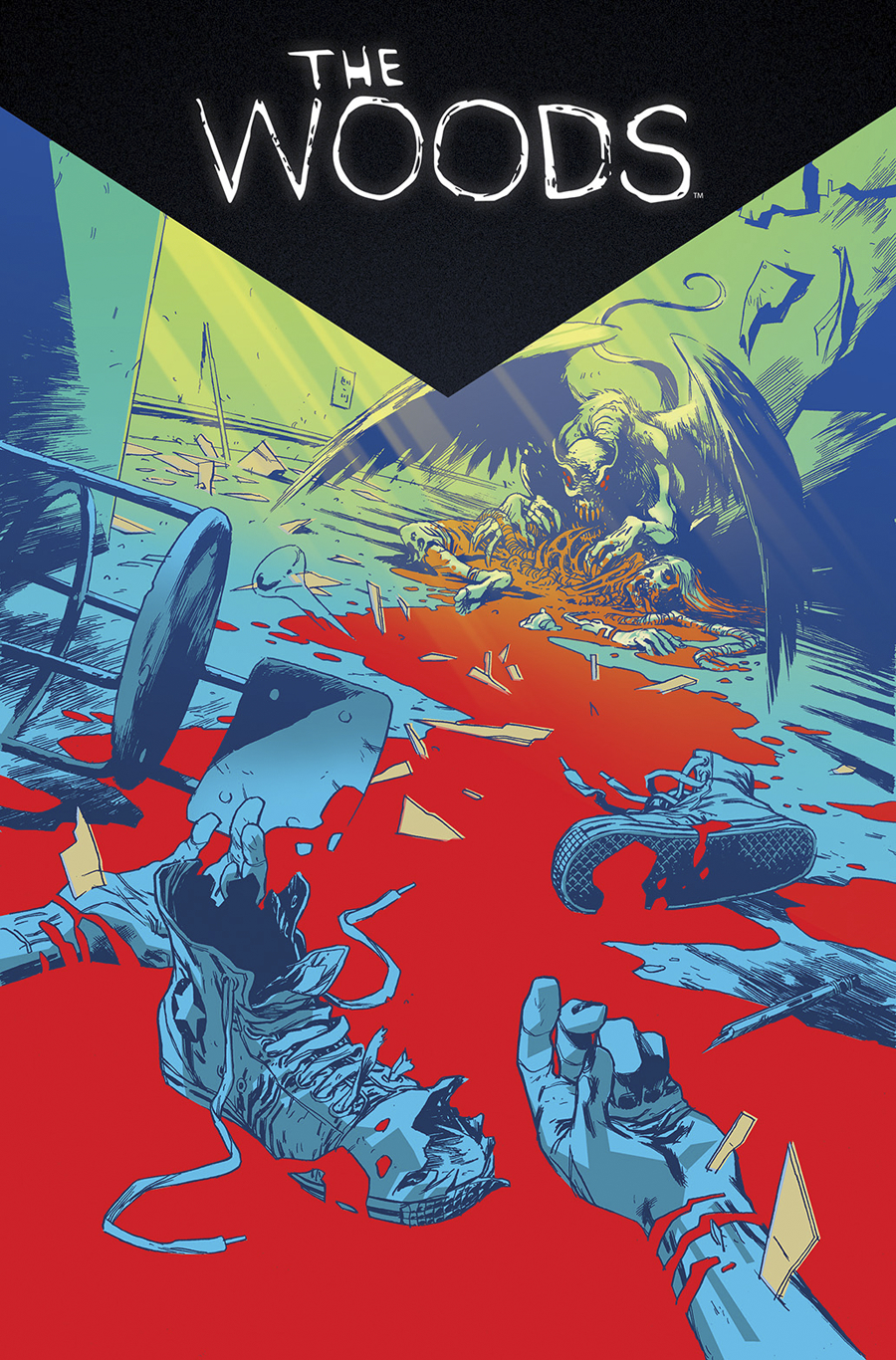 While the crew of students led by Adrian and Karen come face to face with the unseen terrors of the alien woods, tensions boil over back at the school as power-hungry players seize the opportunity to take control.

MARVEL
ALL-NEW X-FACTOR #9
AMAZING X-MEN #8
AMAZING X-MEN ANNUAL #1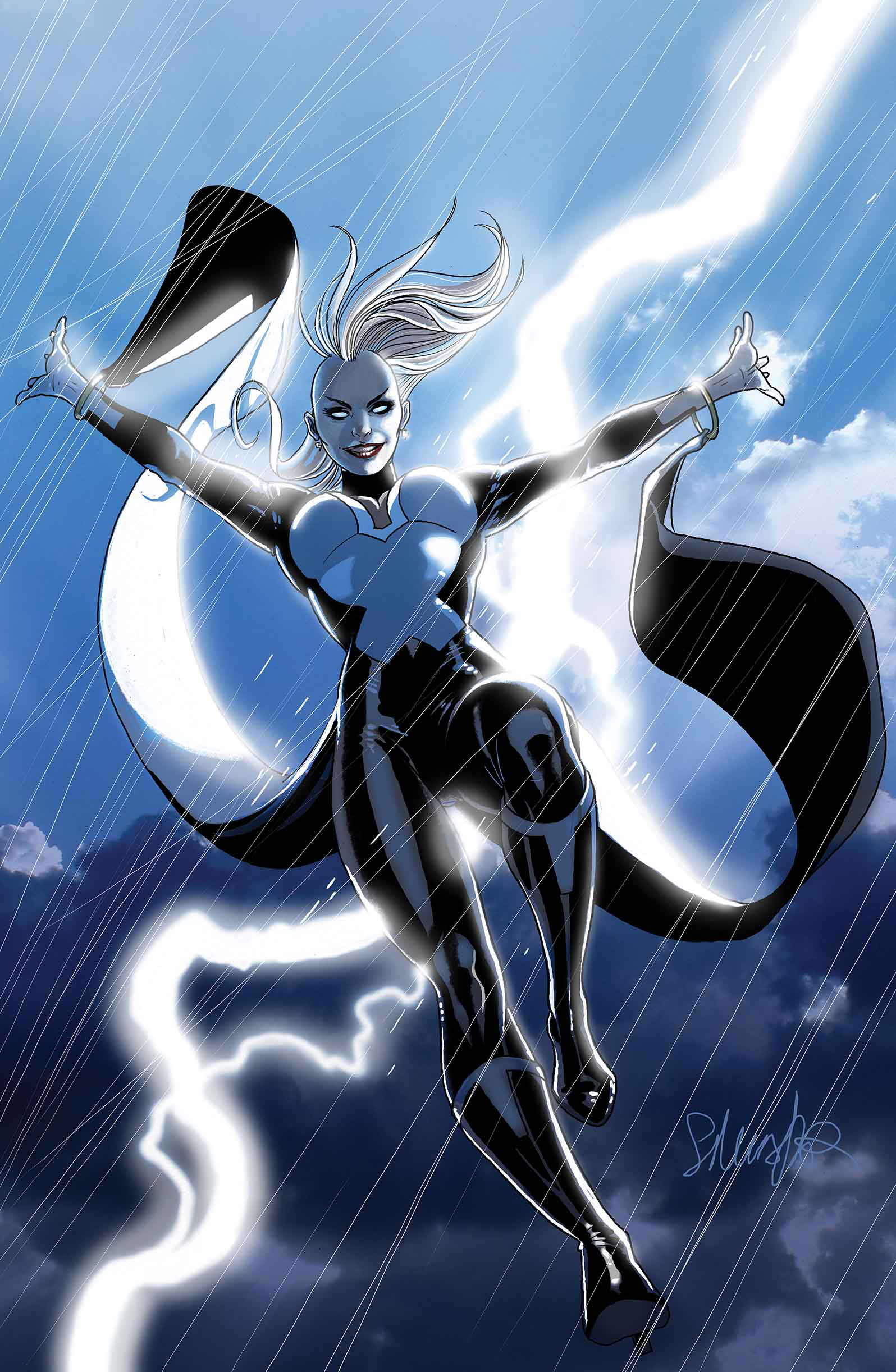 Storm and the Amazing X-Men go to Africa!
A death in Storm's family sheds light on a new threat to the X-Men!
AVENGERS WORLD #7
BLACK WIDOW #7
CAPTAIN AMERICA #21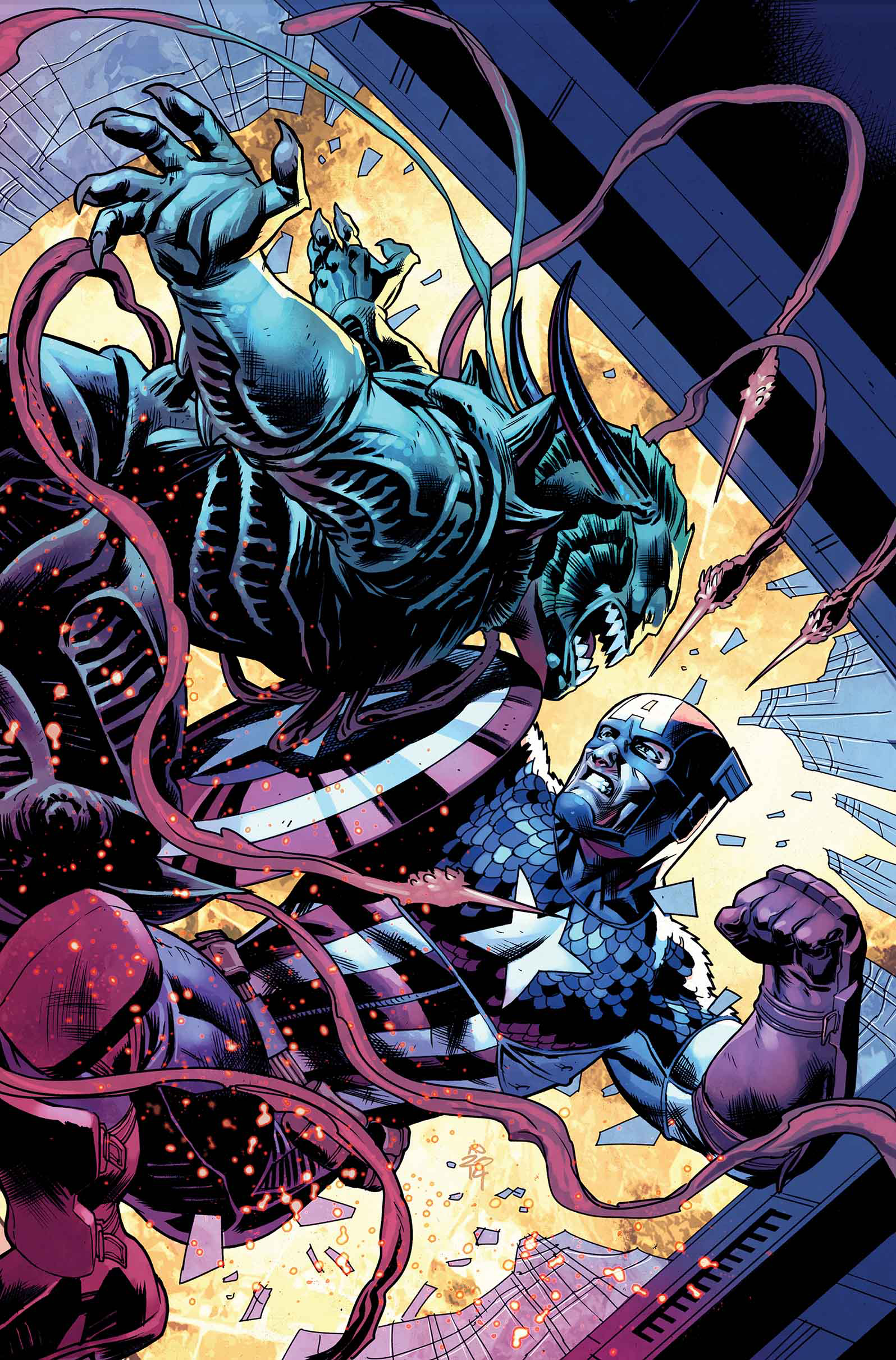 This is it, the one you don't want to miss: The beginning of the end of Steve Rogers.!
The Iron Nail breaks Captain America!
Steve Rogers lays a final sacrifice on the altar of freedom.
CYCLOPS #2
IRON FIST THE LIVING WEAPON #3
IRON MAN #27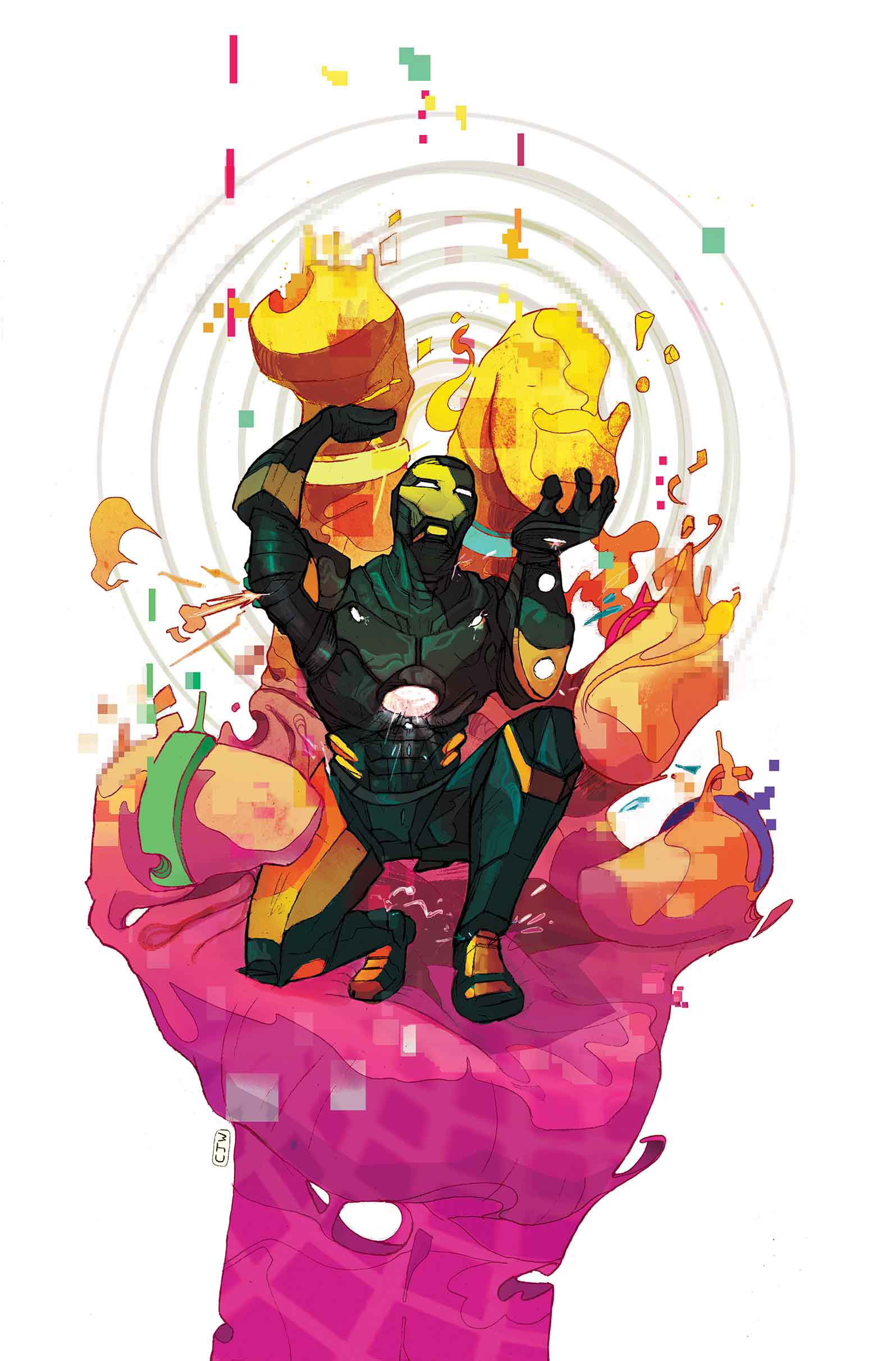 RINGS OF THE MANDARIN COMES TO A STARTLING CONCLUSION
The MANDARINS rampage reaches its climax. Who can TONY STARK count as an ally?
The TRUTH behind the Mandarins. Can Tony's Fellowship manage to defeat the Lords of the Rings?
LOKI AGENT OF ASGARD #5
MAGNETO #5
MILES MORALES THE ULTIMATE SPIDER-MAN #2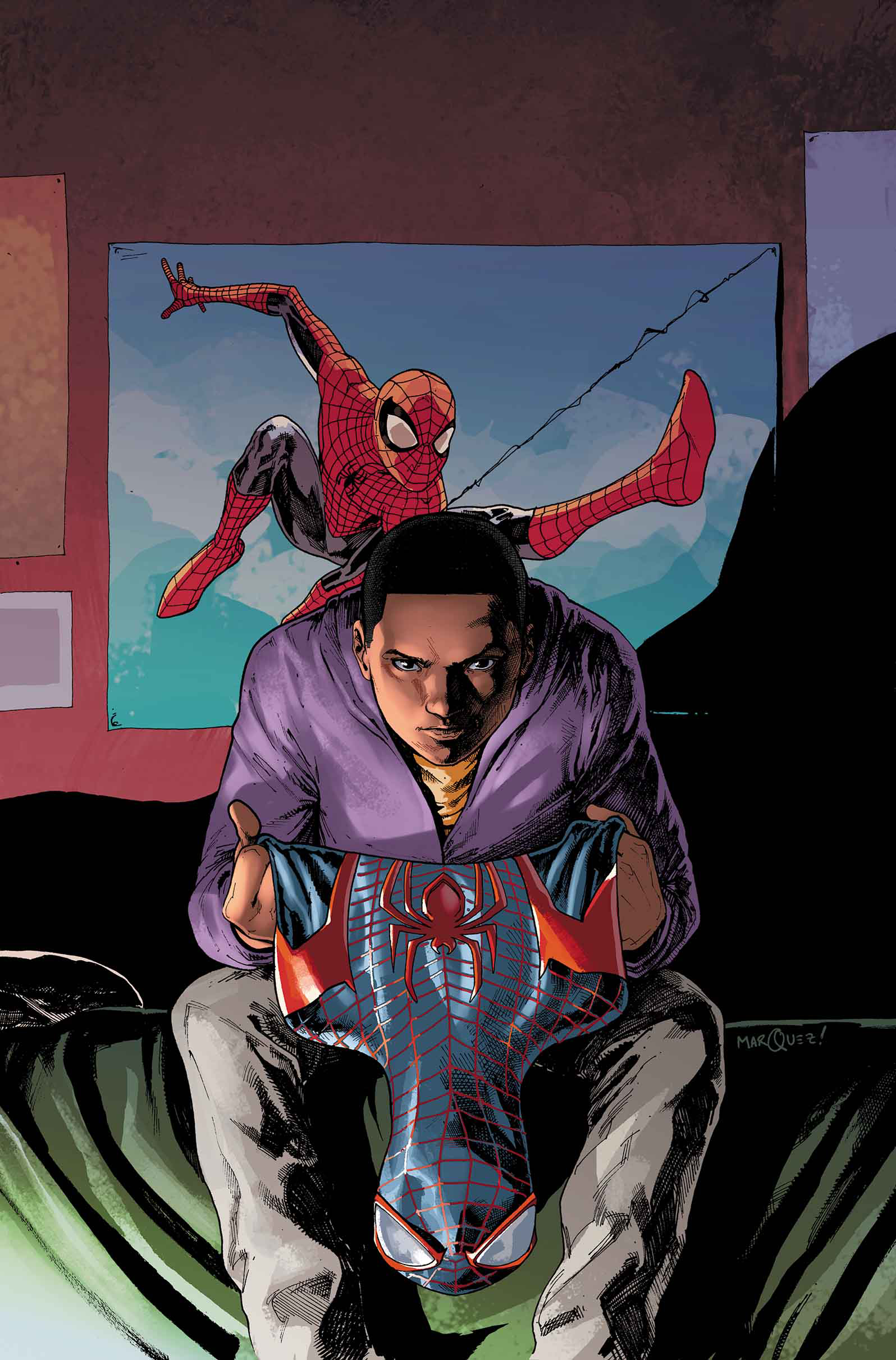 PART TWO OF THE BIGGEST SPIDER-MAN STORY OF THE YEAR "REVIVAL"
After the mind-blowing reveal at the end of the first issue, Miles' life will NEVER be the same again. With SHIELD gone, the biggest villain in SPIDER-MAN history is out and nothing can stop him. Miles has made a huge choice about the woman he loves. Will he live to regret it?
MIRACLEMAN #7
MOON KNIGHT #4
NEW WARRIORS #5
ORIGINAL SIN #3 (OF 8)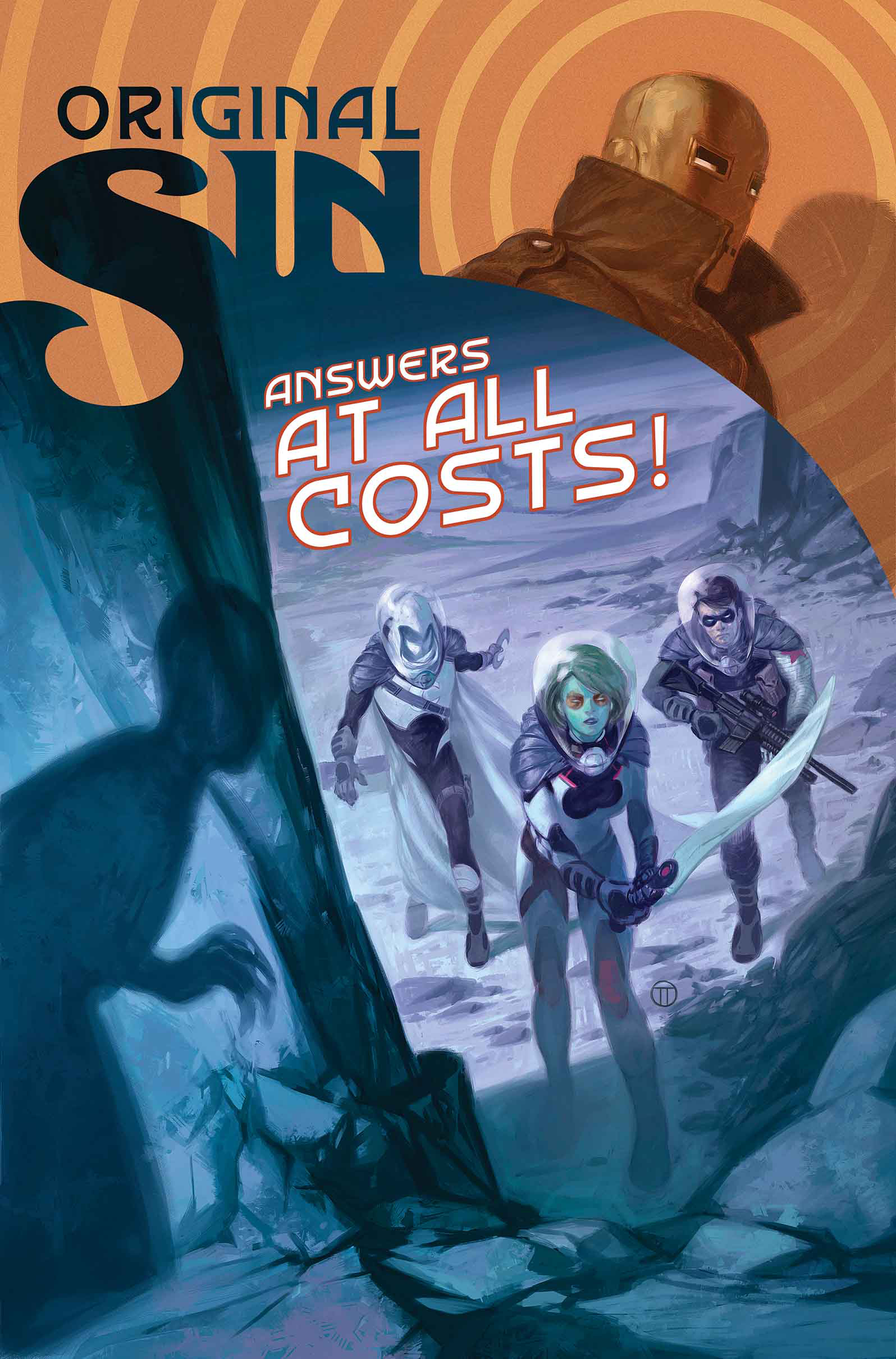 ANSWERS AT ALL COSTS.
In the wake of last issue's explosion of secrets, the heroes of the Marvel U are reeling, leaving Nick Fury to stand alone. He Who Holds the Eye is still on the run, and now we meet his boss, the villainous mastermind behind the raid on the Watcher's lair. And in deep space, the Winter Soldier leads a team that uncovers the most bizarre murder of all.
PAINKILLER JANE THE 22 BRIDES #1 (OF 3)
PUNISHER #6 SUPERIOR FOES OF SPIDER-MAN #12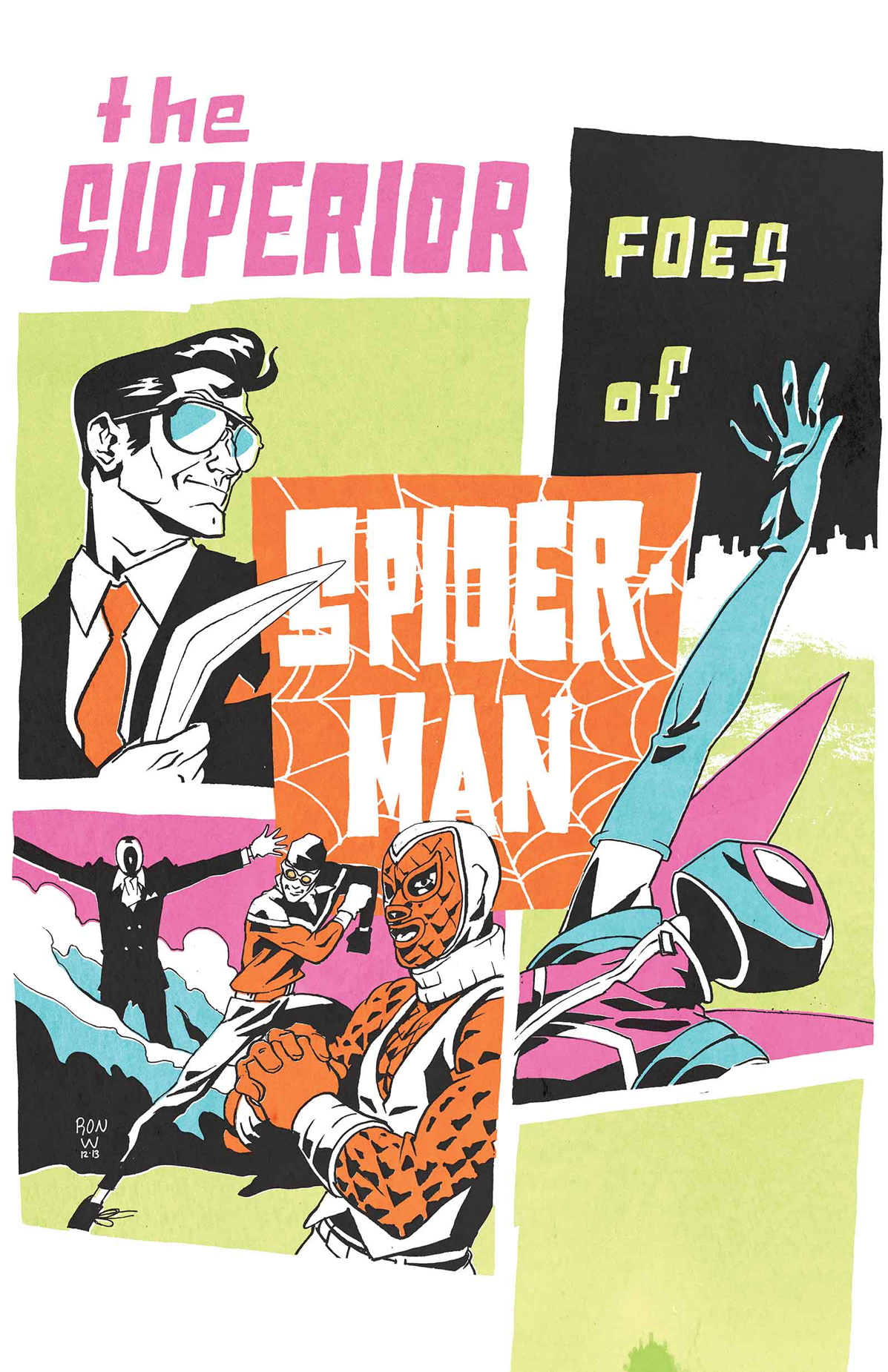 Voted one the best mainstream superhero comics of 2013 by THE ONION A.V. CLUB!
Only Five villains stand between New York and total chaos.
The problem? Those villains are the Superior Foes.
Spencer, Lieber, and utter chaos on the streets of Manhattan. Buy it.