New in store this week: WATCHMEN ARTIFACT EDITION packed with bonus artistic features, gothic horror HEART OF THE BEAST with digitally remastered art, fan favourite stand alone graphic novel BATMAN EARTH ONE in paperback, pulpy action in KINGS WATCH Volume 1, the already critically acclaimed new confessional graphic novel that 'conjures a new literary form' LENA FINKLE'S MAGIC BARREL, an updated version of the excellent ART AND FLAIR OF MARY BLAIR (every Disney fan should know her work!) plus new collections for FLASH, PREACHER, DEADPOOL, CAPTAIN AMERICA, and MY LITTLE PONY.
What are you looking forward to reading this week? Talk to us @DavesComics!
ART AND FLAIR OF MARY BLAIR UPDATED ED HC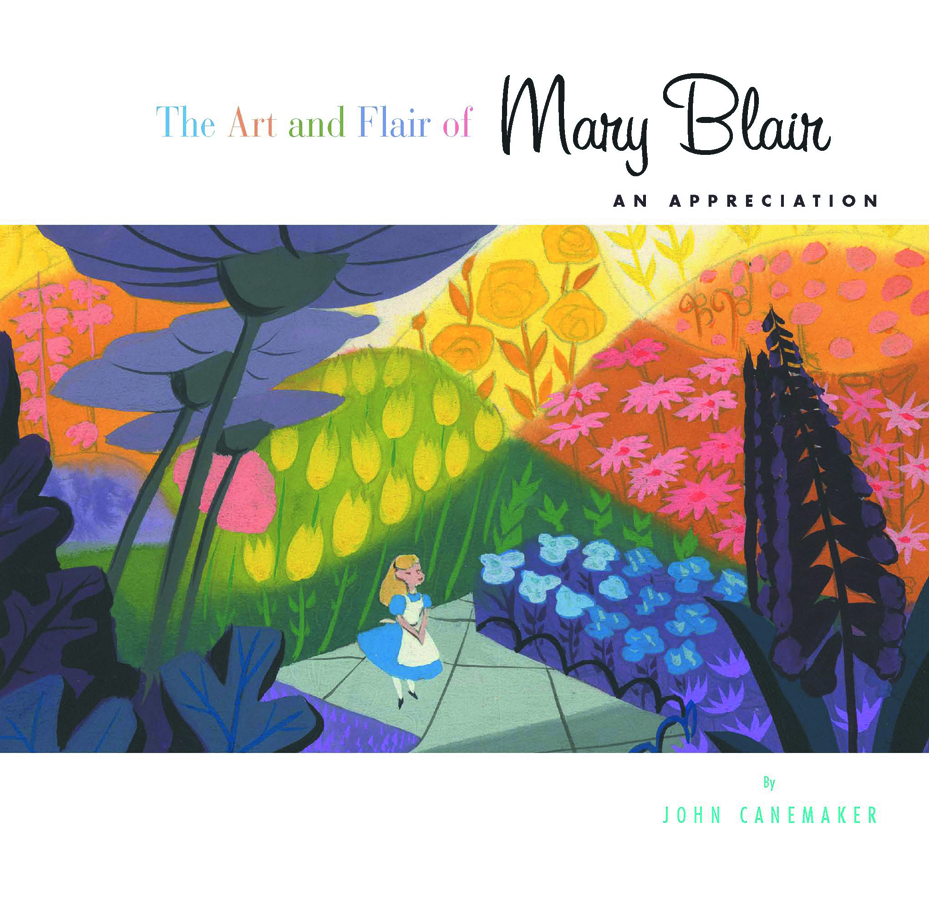 A soft spoken, unassuming woman dominated design at The Walt Disney Studios with a joyful creativity and exuberant colour palette that stamped the look of many classic Disney animated features, including Cinderella and Peter Pan. Now the story behind one of Walt's favourite artists is celebrated in this delightful volume. In her prime, Mary Blair was an amazingly prolific American artist. Walt Disney loved her art and championed it at the Studio. The two shared many sensibilities, including a childlike fondness for playfulness in imagery.
BATMAN EARTH ONE TP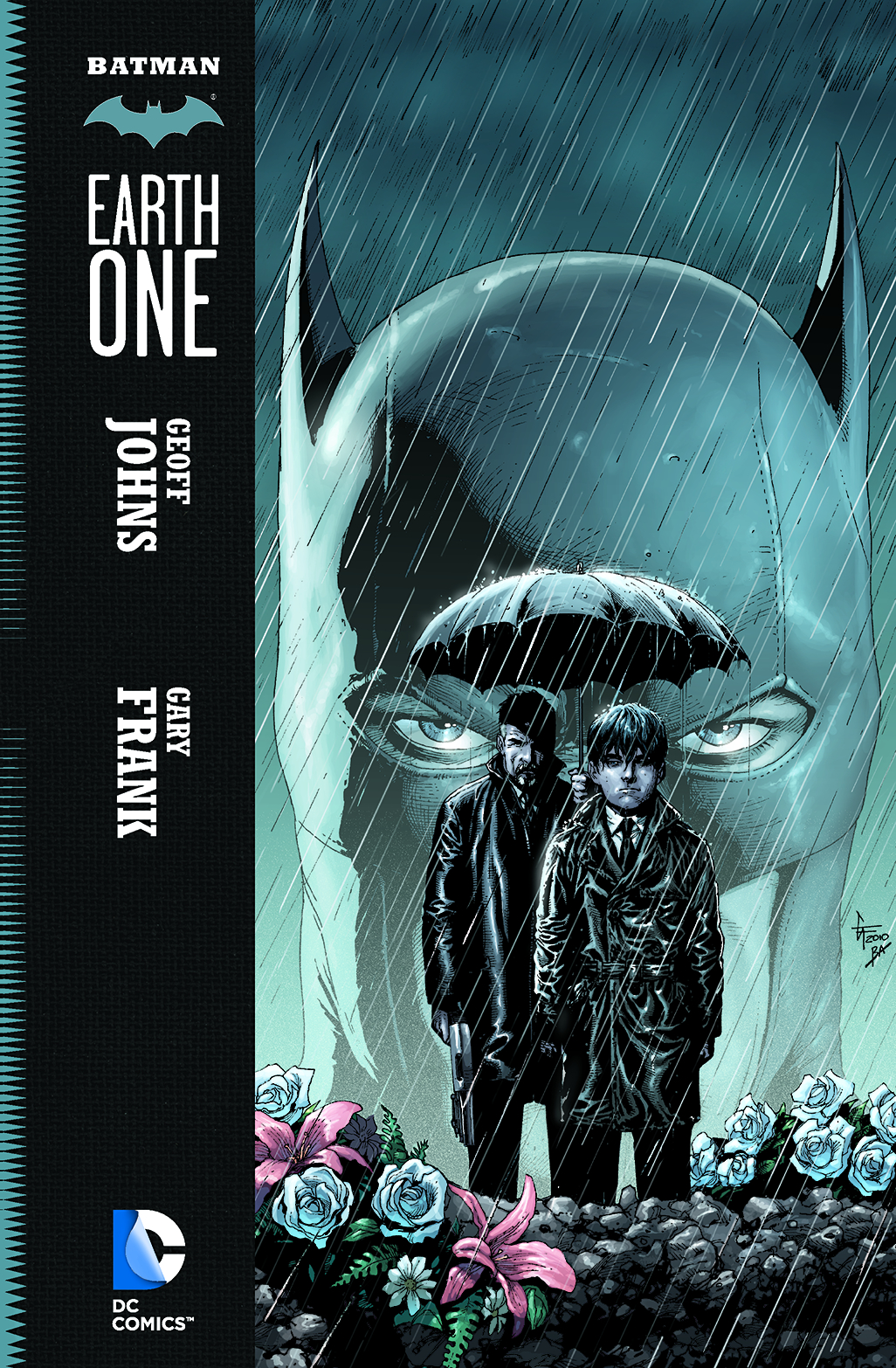 The spectacular original graphic novel by writer Geoff Johns and artist Gary Frank, the acclaimed team behind SUPERMAN: SECRET ORIGIN and the SHAZAM! stories in JUSTICE LEAGUE! In the tradition of SUPERMAN: EARTH ONE, this tale gives new insight into Bruce Wayne's first year as THE DARK KNIGHT. In this all-new take on the Batman mythos, Bruce Wayne is on the hunt for his parents' killer. His target? The Mayor of Gotham City! Plus, who is Alfred Pennyworth - and why is he so determined to put an end to the Batman?
CAPTAIN AMERICA PREM HC VOL 04 IRON NAIL The Weapon Minus Program has been reopened, and Captain America has become unhinged thanks to the mad machinations of the twisted Dr. Mindbubble! Jet Black, daughter of criminal mastermind Arnim Zola, allies with the Falcon - but when the mysterious and powerful Iron Nail begins assassinating the heads of the world's five largest corporations, they must make a terrible choice! Meanwhile, can Captain America put a lid on Dr. Mindbubble, or will the villain shatter Cap's already-fragile psyche? And what happens when S.H.I.E.L.D.'s greatest secrets are revealed to the world's most dangerous man? Captain America lays a final sacrifice on the altar of freedom as he takes on the Iron Nail - and is broken! This is the day when it all changes; this is the beginning of the end for Steve Rogers. Collecting CAPTAIN AMERICA (2012) #16-21.
DAVE GIBBONS WATCHMEN ARTIFACT ED HC Watchmen has been called the greatest graphic novel of all time. Alan Moore and Dave Gibbons created a story and graphic narrative unlike anything that preceded it, and revitalised the entire art form that followed. It is the one book that nearly all comics readers know inside and out...or so you thought! Now, with the full assistance and cooperation of Dave Gibbons, comes Dave Gibbons' Watchmen: Artifact Edition, crammed full of high resolution scans shot directly from Gibbons' original art. Covers, interiors, advertisements, portfolio pieces, colour guides-this is the ultimate collection of the ultimate graphic novel!
DC BOARD BOOK BATMAN SHAPES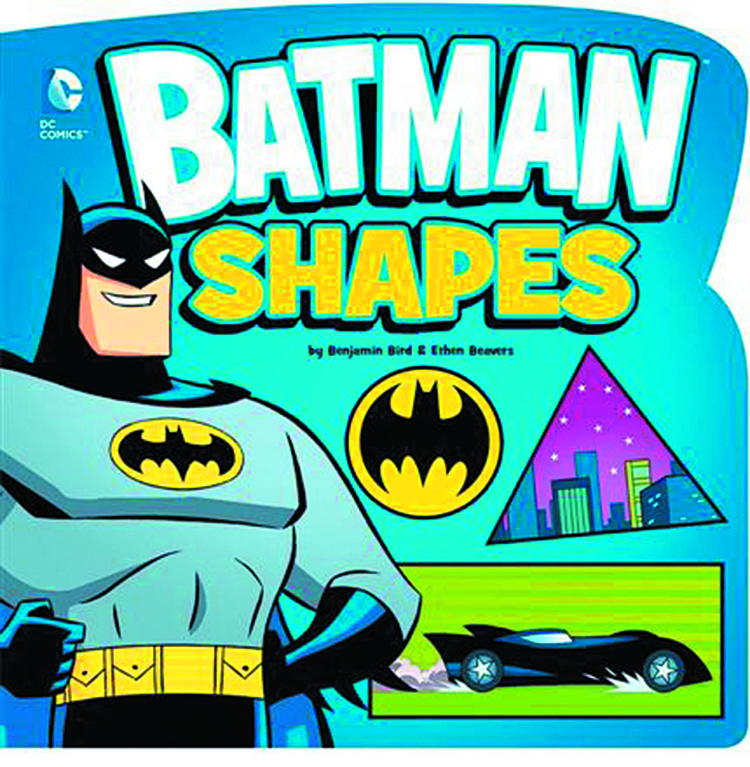 The Bat-Signal is a circle. A tall building is a rectangle. A safe in the bank is a square. Batman is the perfect super hero to guide young learners through his nightly patrol and help them identify familiar shapes along the way!
DC BOARD BOOK WONDER WOMAN ABCS
Wonder Woman helps young children learn their alphabet in this bright and captivating board book. In this easy-to-follow read-aloud, the Amazon Princess leads listeners through their letters and helps them become great readers.
DEADPOOL BY DANIEL WAY COMPLETE COLL TP VOL 04 Deadpool is desperate to end it all, but his healing factor makes dying a near-impossibility. When Wade finds the one thing in the world that can kill him - a serum that permanently disables his regenerative abilities - he just might get his wish. But his newfound ability to die makes Deadpool feel more alive than ever, and his sudden lust for life gets him in hot water with everyone he crosses - including crime bosses, super villains, his fellow mercenaries and even a dual-Beretta-wielding monkey! Can the Merc with a Mouth escape his pursuers and his pattern of insanity-fueled self-destruction, and finally live life to the fullest? Guest-starring the Uncanny X-Force, Daken, Kingpin, the Intelligencia and more - all of whom want to ensure that Deadpool finally meets his maker!
Collecting DEADPOOL (2008) #50-63.
DISPLACED PERSONS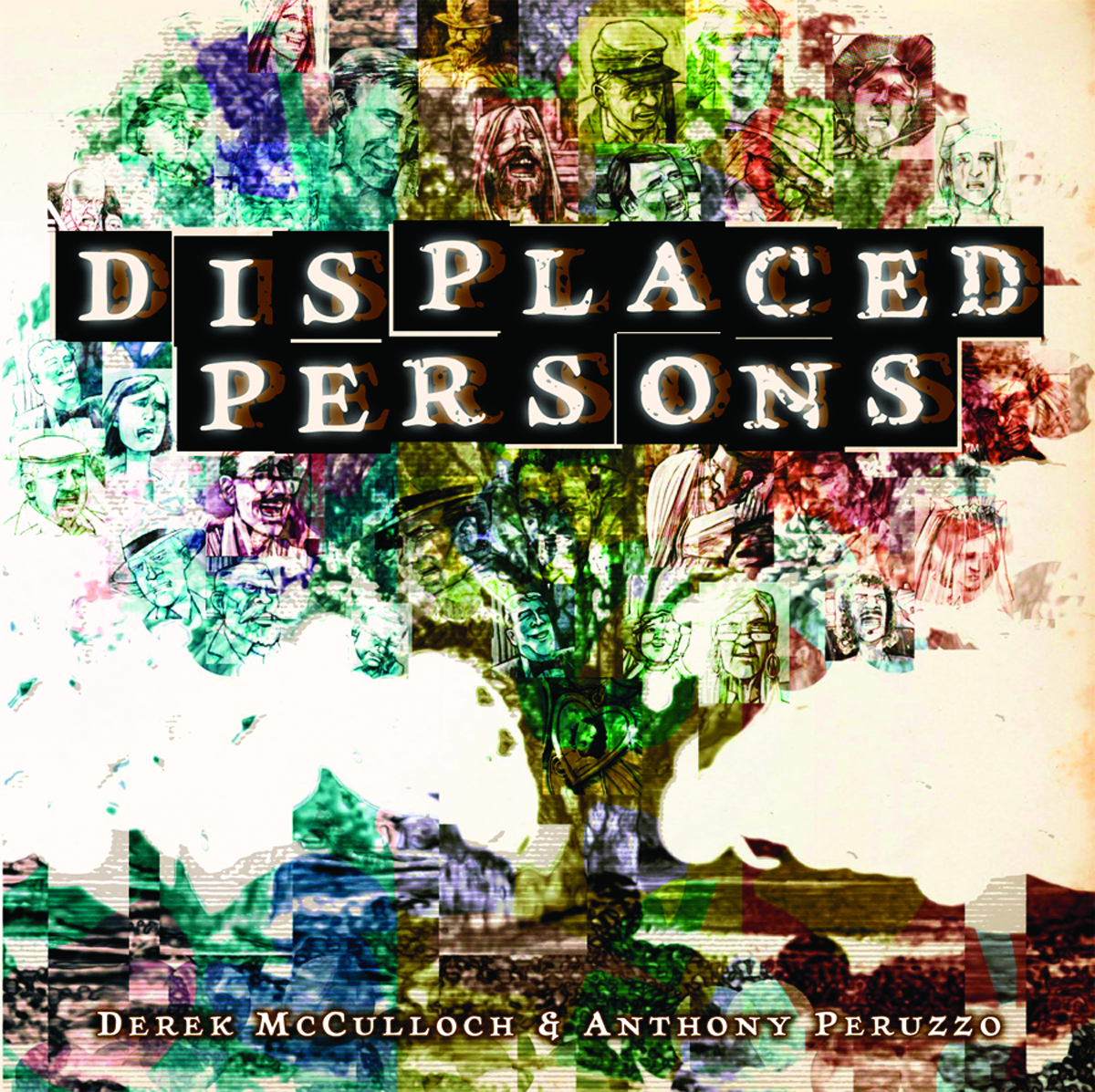 San Francisco, the twentieth century: In 1939, a private detective searches for a missing heiress. In 1969, twin brothers approach a drug heist from opposite sides of the law. And in 1999, a woman slowly comes to realise the terrible danger she faces in her own home. From the Eisner-nominated writer DEREK McCULLOCH (STAGGER LEE, Gone To Amerikay) and artist ANTHONY PERUZZO comes DISPLACED PERSONS, a riveting tale of murder, love, crime, friendship, betrayal, and just the slightest bit of time travel.
FLASH HC VOL 04 REVERSE (N52) In this new hardcover, a mysterious and powerful Speed-Force killer has left a trail of bodies in his wake, and only Barry has the power to stop him. But when the killer stays one step ahead of him, Barry finds himself face to face with the Teen Titans and Kid Flash for the first time, which leads to a confrontation with the Reverse Flash! Don't miss these stories from THE FLASH #20-25, and #23.3: REVERSE FLASH!
FLASH TP VOL 03 GORILLA WARFARE (N52) When Grodd and his army descend on Central City, The Flash faces a threat that's murderous and ruthless. And he'll need help from the Rogues to keep himself and Central City alive. This new title collects THE FLASH #13-19.
GFT HELSING TP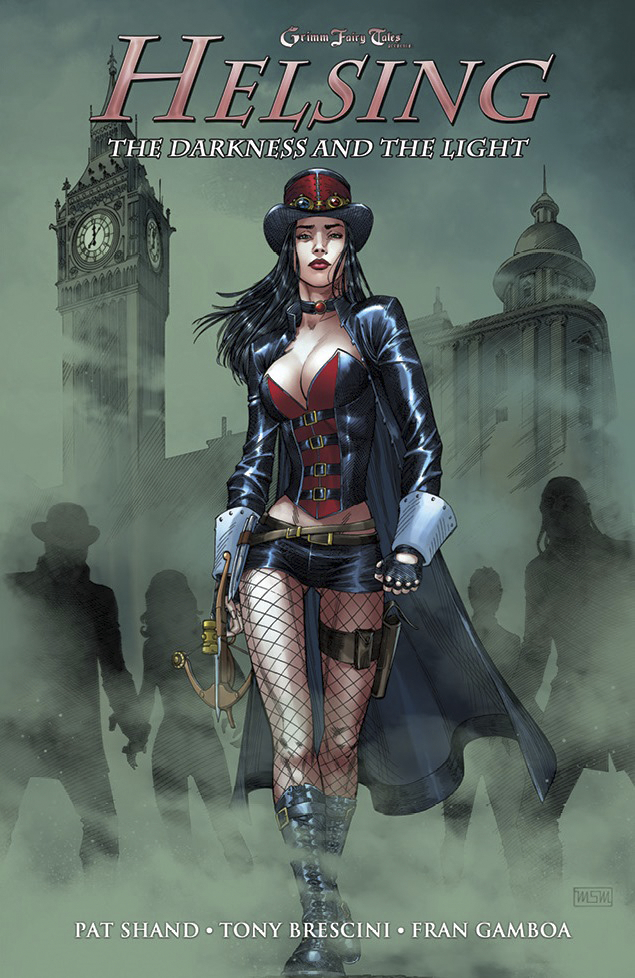 Liesel Van Helsing's life of hunting down vampires is shaken up when a mysterious package shows up at her door. Inside it is an old journal written by her father, the famed vampire hunter, Abraham Van Helsing. Desperate to find out who sent her the book, Liesel discovers a clue which leads her on a voyage to Europe. What she doesn't know is that her journey is being manipulated by her father's greatest nemesis.
This 152 page trade paperback collects together Zenescope's hit comic book series, Grimm Fairy Tales Helsing issues 1 through 4.
GREEN LANTERN WRATH OF THE FIRST LANTERN TP (N52)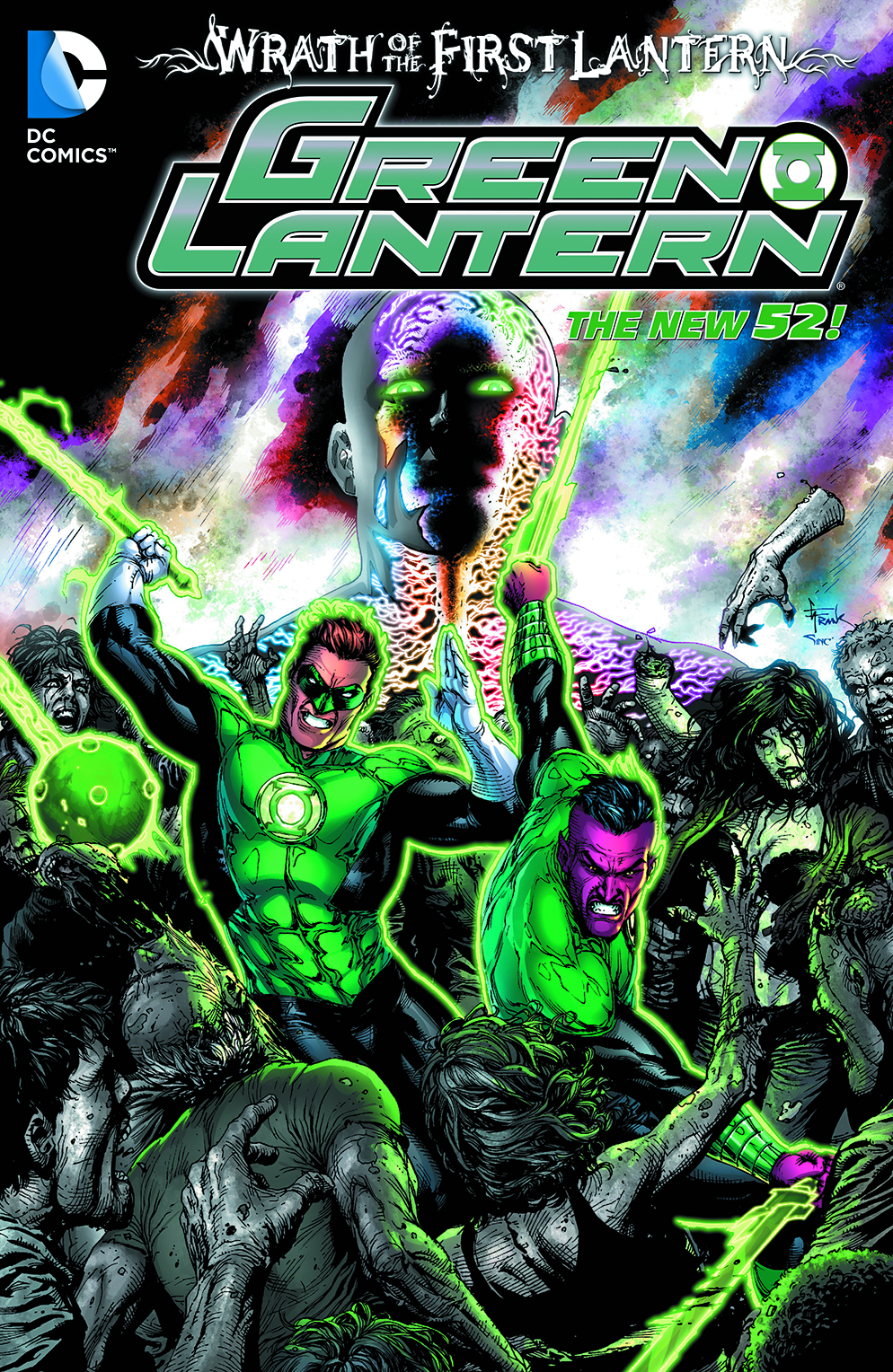 The Wrath of the First Lantern is here as the Green Lanterns battle the Guardians of Oa and the Third Army - but who will win, and at what cost? And as the First Lantern moves on the brightest of the Corps for his reality-altering experiments, we learn the shocking fate of Hal and Sinestro in this must-read crossover event! This title collects GREEN LANTERN #17-20, GREEN LANTERN CORPS #17-20, RED LANTERNS #17-20 and GREEN LANTERN: NEW GUARDIANS #17-20.
GUNS OF SHADOW VALLEY HC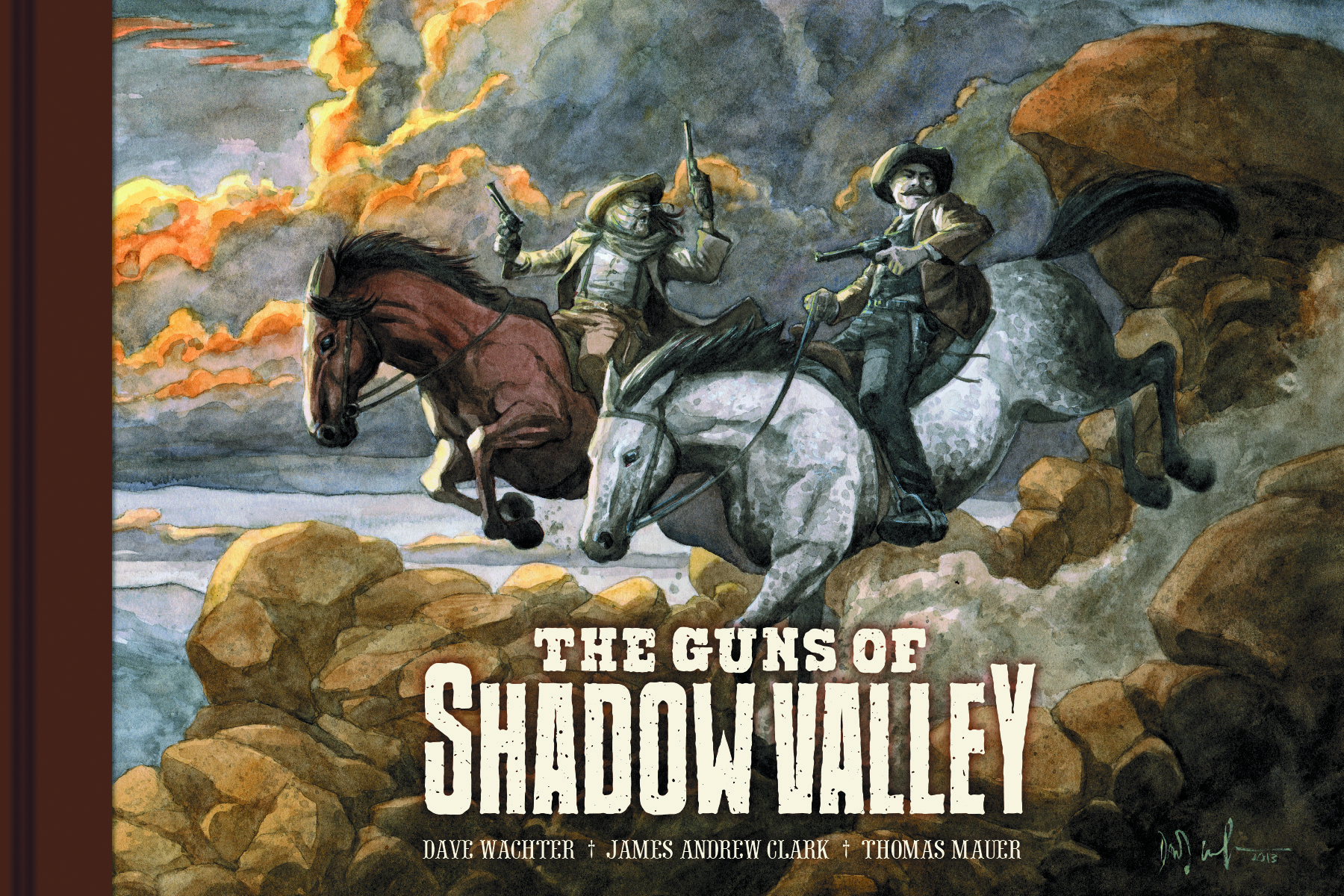 Somewhere in Shadow Valley lies a secret that could forever change the frontier. Only a posse of gunmen with special abilities can defend that secret from a tribe of ghostly warriors, an advancing army led by a deranged colonel, and the perils of the valley itself.
HE MAN AND THE MASTERS OF THE UNIVERSE TP VOL 03 The hordes of Hordak attack Eternia in this new title collecting issues #1-6 of the monthly series. When He-Man discovers the true identity of their leader, Despara, it will take all his power to stop her from destroying everything and everyone he loves. Also includes MASTERS OF THE UNIVERSE digital chapter 9.
HEART OF THE BEAST HC 20TH ANNV ED Celebrate the 20th anniversary of this hauntingly evocative graphic novel written by Dean Motter and Judith Dupré, and featuring lavishly painted artwork by superstar Sean (Fatale, Criminal) Philliips! "Science transformed his body, artistry inspired his soul." The Heart of the Beast explores the timeless themes of classic horror literature, set against the backdrop of New York City's decadent art world of the nineties. Sandra, a beautiful and young bartender, meets the enigmatic Victor, a man with strange scars and stranger secrets. A tale of gothic love and modern horror, this graphic novel drew praise from critics and fans alike, and is long overdue for a 2014 release in an all-new prestige format edition. This newly digitally remastered edition features additional scrapbook material and commentary by the creators.
INVISIBLES HC BOOK 02 DELUXE EDITION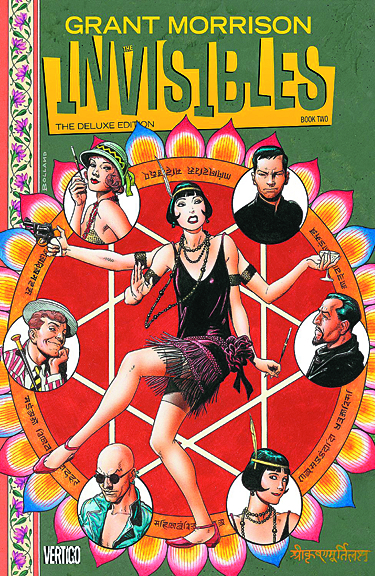 This deluxe hardcover focuses on Lord Fanny's past as a prostitute in Brazil, while King Mob leads the team in a search for the missing Jack Frost. And King Mob's past as a mod super-agent is revealed when he's captured and tortured by his enemies. Collects THE INVISIBLES #13-25 and a story from VERTIGO: WINTER'S EDGE #1.
KINGS WATCH TP VOL 01 Flash Gordon, The Phantom, and Mandrake the Magician are together again... for the first time! When strange phenomena fill the skies and all humanity shares the same nightmarish vision, three iconic heroes rush headlong into danger to save us all! While playboy adventurer Flash Gordon uncover an alien menace, the ghostly jungle champion known as
The Phantom faces murderous creatures in the African wild. But it's only Mandrake, a stage performer in touch with the mystic realms, who knows how these horrors are related... and how they threaten to shatter the Earth. Brought together through the efforts of reporter Dale Arden, the eccentric Professor Zarkov, and man-of-action Lothar, the heroes must overcome the Cult of the Cobra and their otherworldly allies!
Collects issues 1-5 along with Jeff Parker's original script to issue #1, character sketches, a complete cover gallery and more
LENA FINKLE'S MAGIC BARREL GN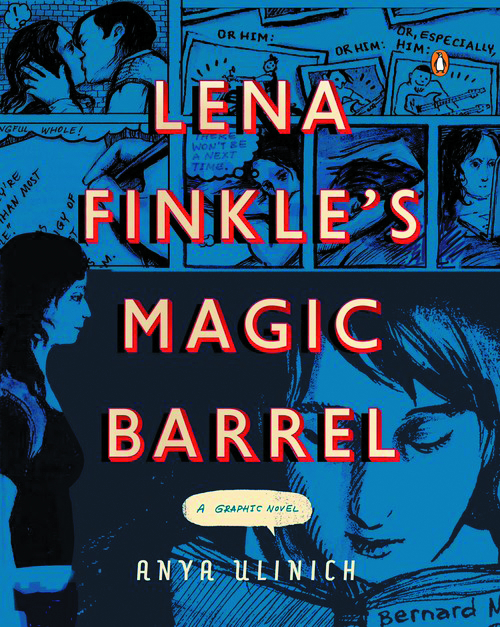 Anya Ulinichs long-awaited second work of fiction, the graphic novel Lena Finkle's Magic Barrel, evokes Louis C.K.'s sensibilities and Amy Winehouse's longing and anguish - often in the same frame - as Ulinich turns her sharp eye toward the strange, sometimes unmooring world of "grown-up" dating. After fifteen years of marriage, 37-year-old Lena embarks on a string of online dates and receives a brutally eye-opening education in love, sex, and loss while raising her two teenage daughters. With references to Bernard Malamud and Chekhov along the way, this is a smart, funny story told beautifully through Ulinich's text and drawings.
MY LITTLE PONY TP VOL 03 RETURN OF HARMONY The celebrated animated series comes to bookshelves! Revisit the habitants of Equestria and learn about the magic that friendship brings in this adaptation of the television series. This volume adapts season two episodes "Return of Harmony" parts 1 and 2!
NIGHT OF THE LIVING VIDIOTS GN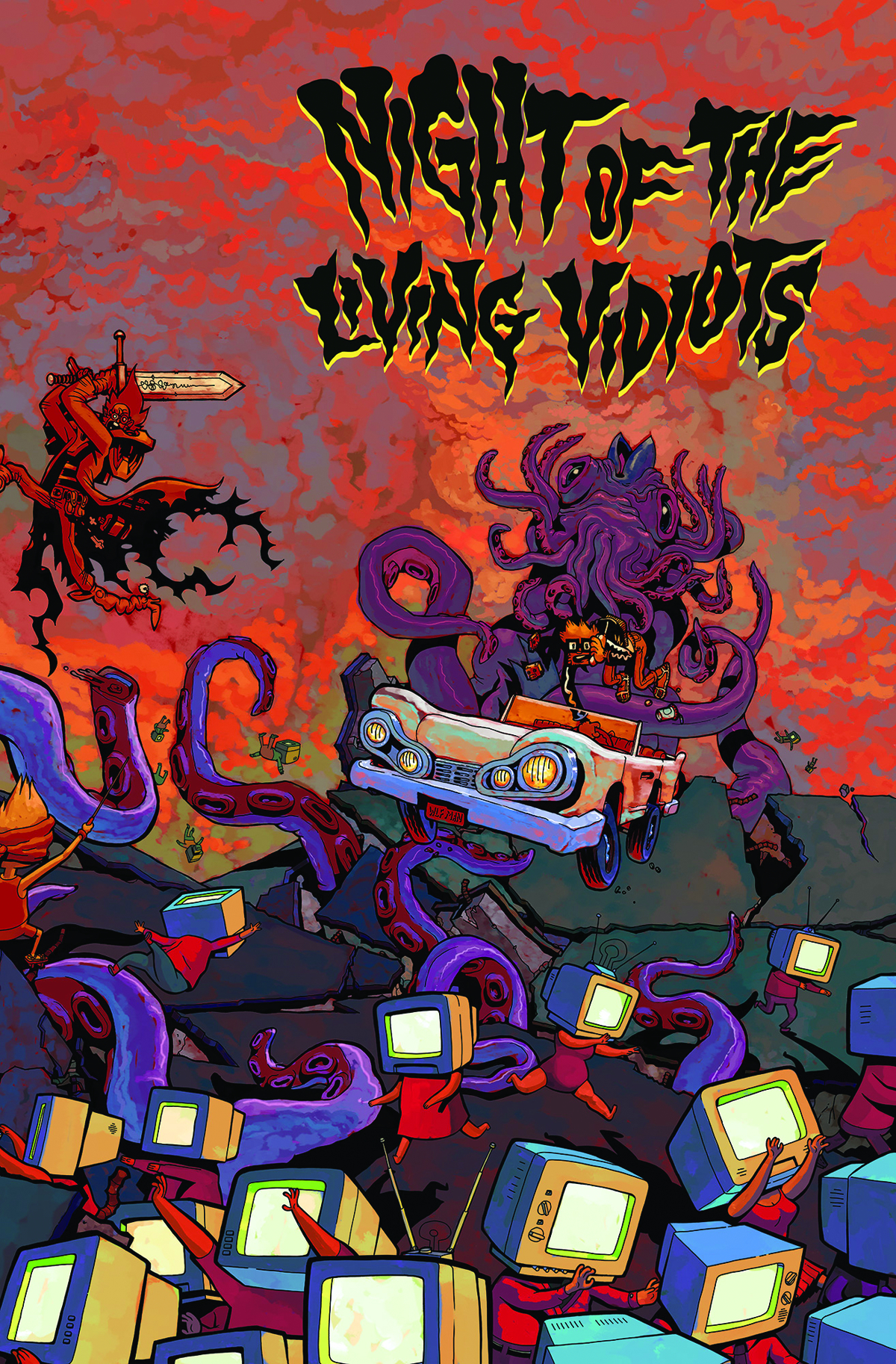 Sci-fi, horror, and comedy melted together and topped with a Twilight Zone twist. Darkly funny tales featuring mad science, gothic anime, TV zombies, kaiju, giant robots, monsters from the deep, and even a haunted sweatshirt. from the Emmy Award-winning storyboard artist and character designer of Adventure Time.
PREACHER TP BOOK 05 Jesse Custer's dark journey to find God continues as he becomes the sheriff of a troubled Texas town. Then, Custer decides it's high time to renew his quest to find God and hold Him accountable for his actions. Collecting PREACHER #41-54.
ROBOT CLOWN MOB GN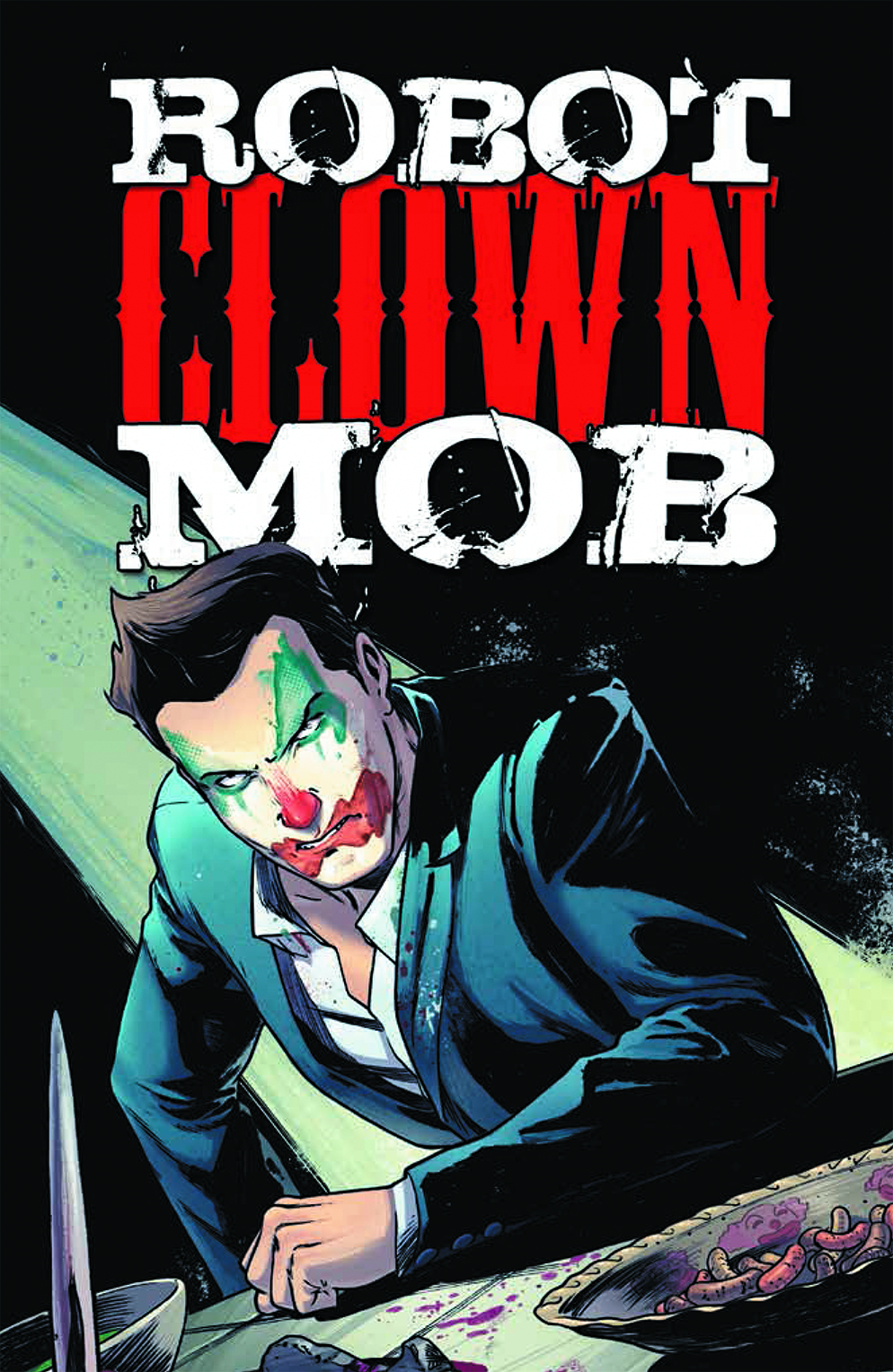 Ever since the "Don" rescued Skip from foster care as a young boy, Skip has wanted nothing more than to be a member of the Clown Mob. But now that his "brother" Moe is running things, the war between the gangs has escalated. Pulled from all sides by the Little People, the Mimes and more, Skip must choose between family, love and his face paint.
ROD ESPINOSA'S STEAMPUNK FABLES TP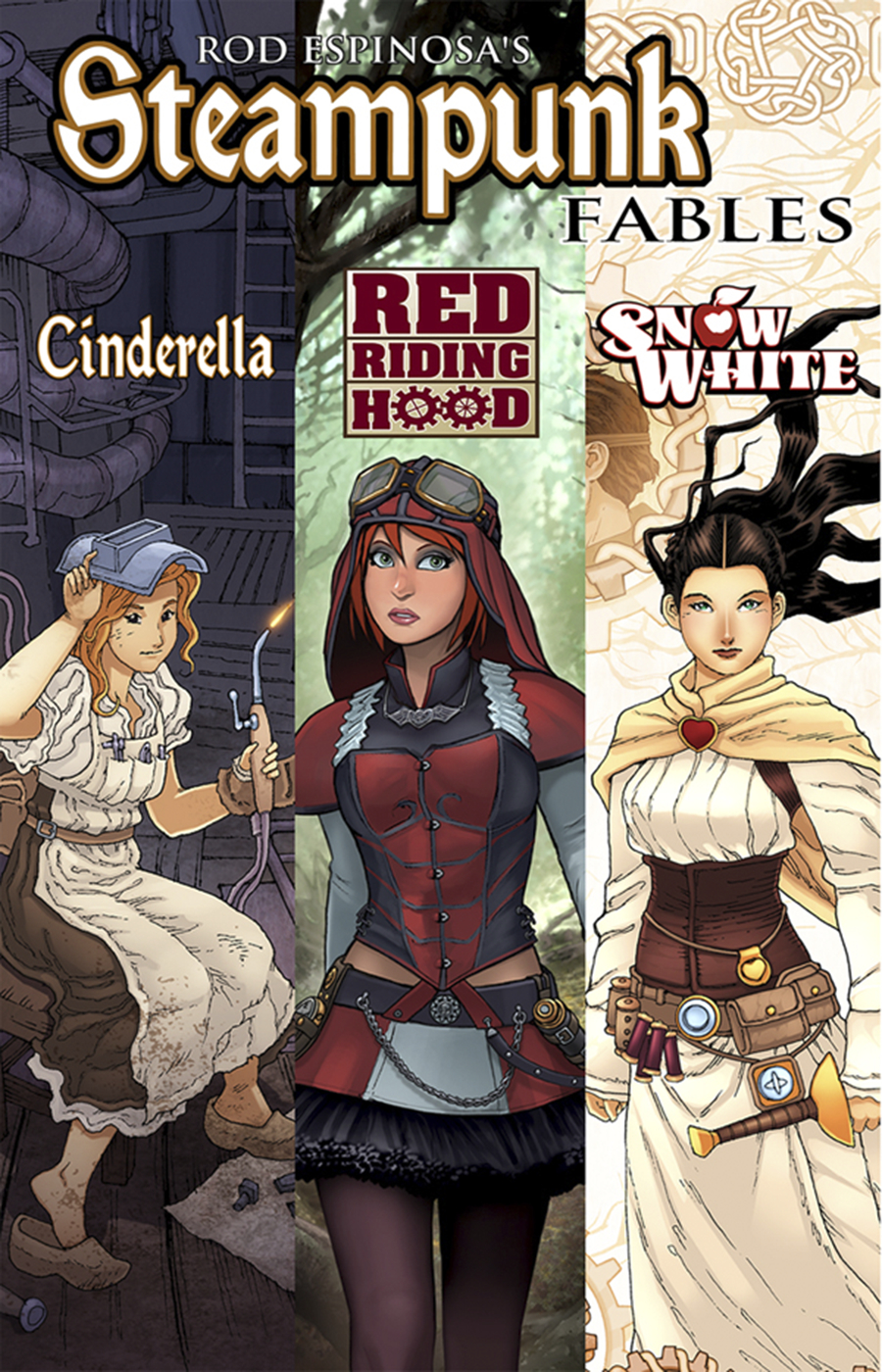 Collects Steampunk Snow White, Steampunk Cinderella and Steampunk Red Riding Hood.
Presenting a an instant classic from Rod Espinosa, creator of The Courageous Princess and Neotopia and Antarctic Press's own master of the new-age fairy tale. This collection of timeless tales has been galvanised and refuelled to charge full steam ahead with a new angle on these familiar favourites!
SAMURAI EXECUTIONER OMNIBUS TP VOL 02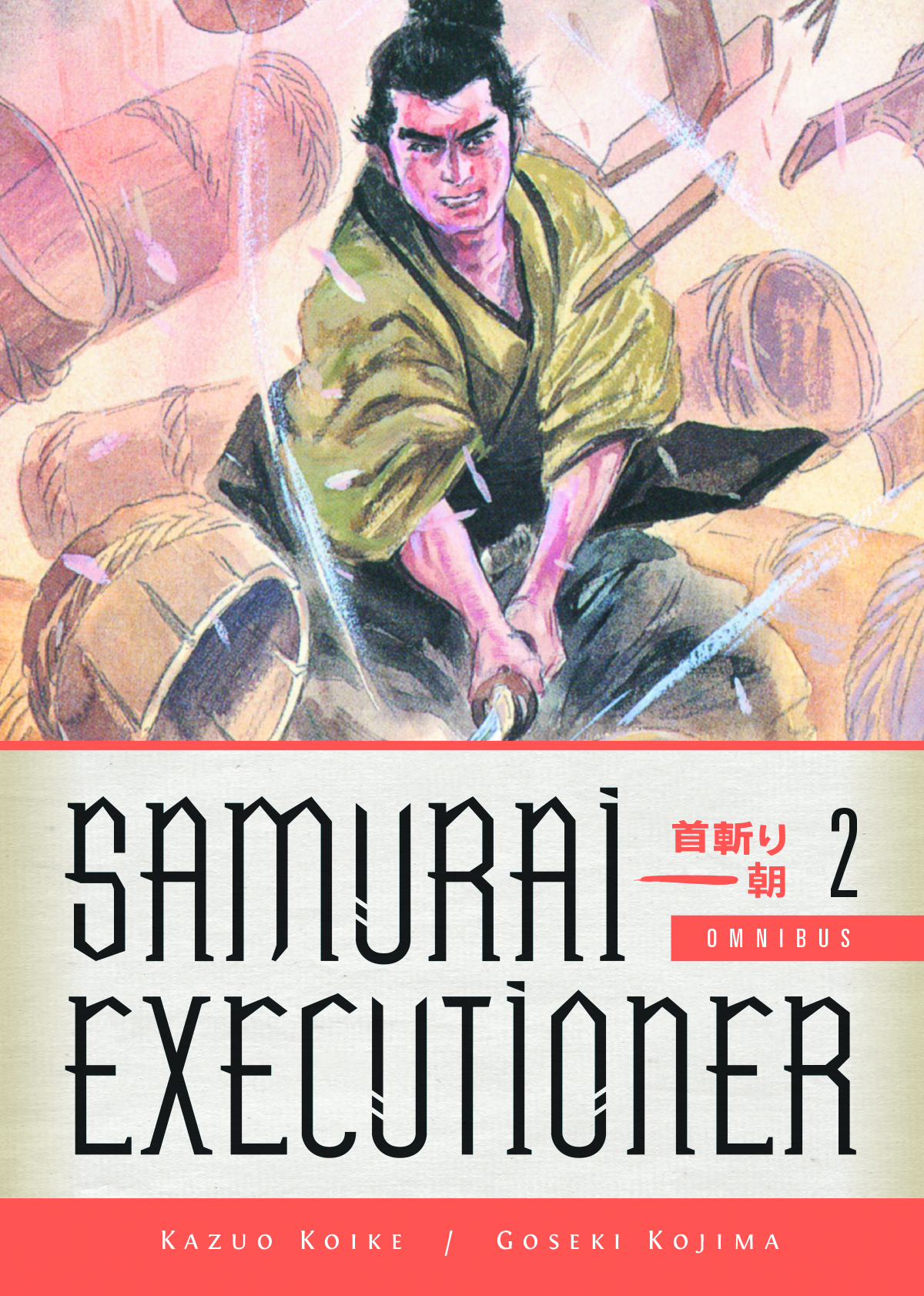 The shogun's sword tester and executioner is a position of consummate skill and great prestige. While the feared Yamada "Decapitator" Asaemon holds the post, another sword master seeks the office, and this election can be won by only a single vote-cast in steel and certified in blood! Collects stories from volume 3 and all of volumes 4 and 5 of previous Dark Horse editions.
SF25 ART OF STREET FIGHTER SC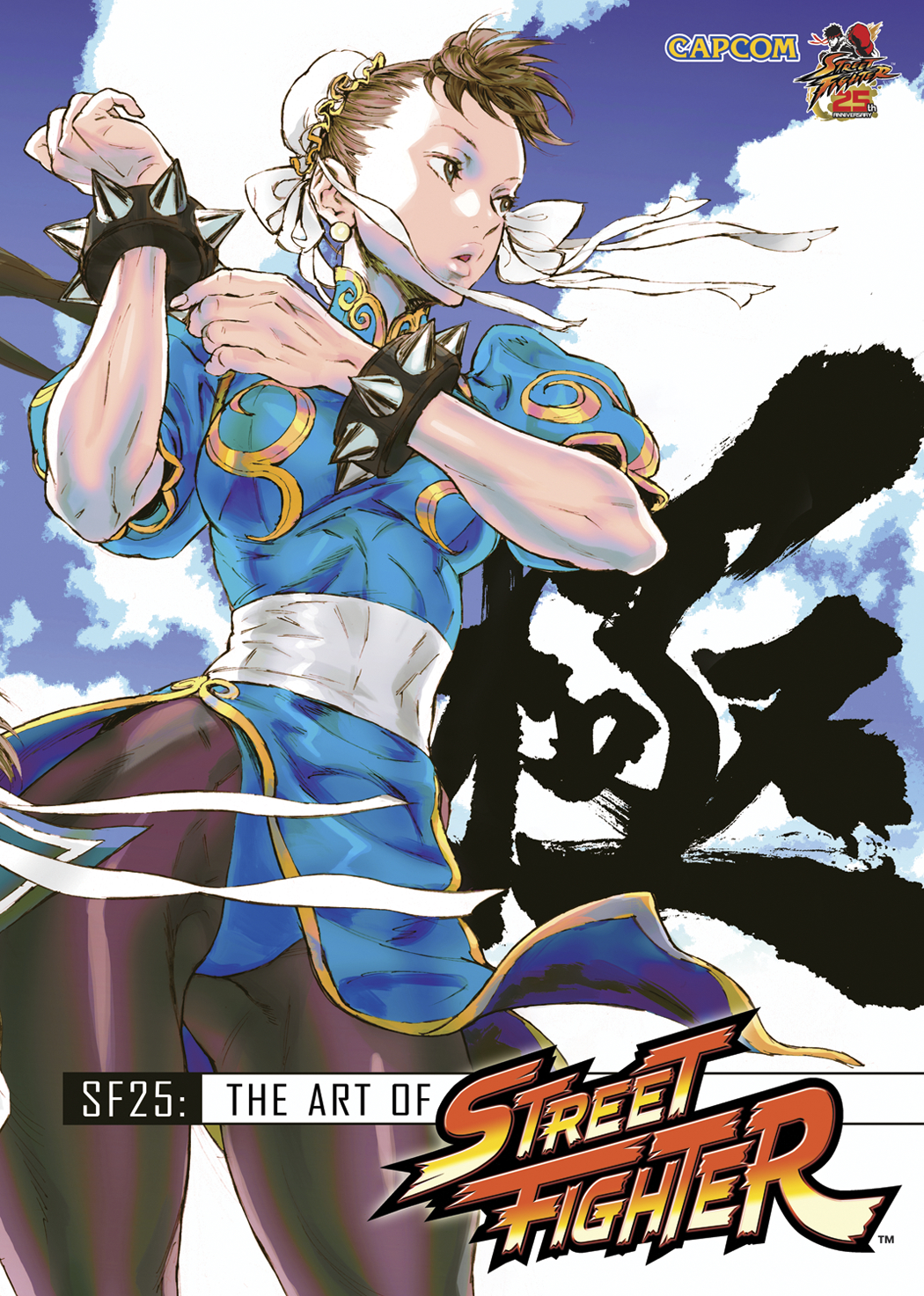 The king of fighting games gets the ultimate art book with SF25: The Art of Street Fighter, collecting over 25 years of Street Fighter artwork! This 448-page behemoth of a book collects pin-ups, character designs, crossover artwork, rare concept art, and more. SF25 features over 100-pages of new material, including tribute art from top Japanese artists, never-before-collected sketches and game art, and all-new interviews with the people who created the legend that is Street Fighter!