13 AUGUST 2014
Exciting things this week: go kaiju crazy in the new series GODZILLA CATACLYSM, Bruce deals with the aftermath of Zero Year and hints of the future in a special stand alone issue of BATMAN, more secrets of the Marvel Universe are revealed in ORIGINAL SIN, DEADPOOL, FANTASTIC FOUR and AMAZING SPIDER-MAN, back after hiatus are INHUMAN, ASTRO CITY, STARLIGHT, and WHERE IS JAKE ELLIS, and big changes at DC as we say goodbye to three titles this week - SUPERBOY, WORLD'S FINEST, and BIRDS OF PREY, plus the final issue of BATGIRL written by Gail Simone. Also in store: WALKING DEAD, HARLEY QUINN, SEX CRIMINALS, STAR WARS, WOLVERINE, CONSTANTINE, AMAZING X-MEN and COFFIN HILL.
What are you looking forward to reading this week? Talk to us @DavesComics!
BOOM
CLIVE BARKER NEXT TESTAMENT #12 (OF 12)
HEXED #1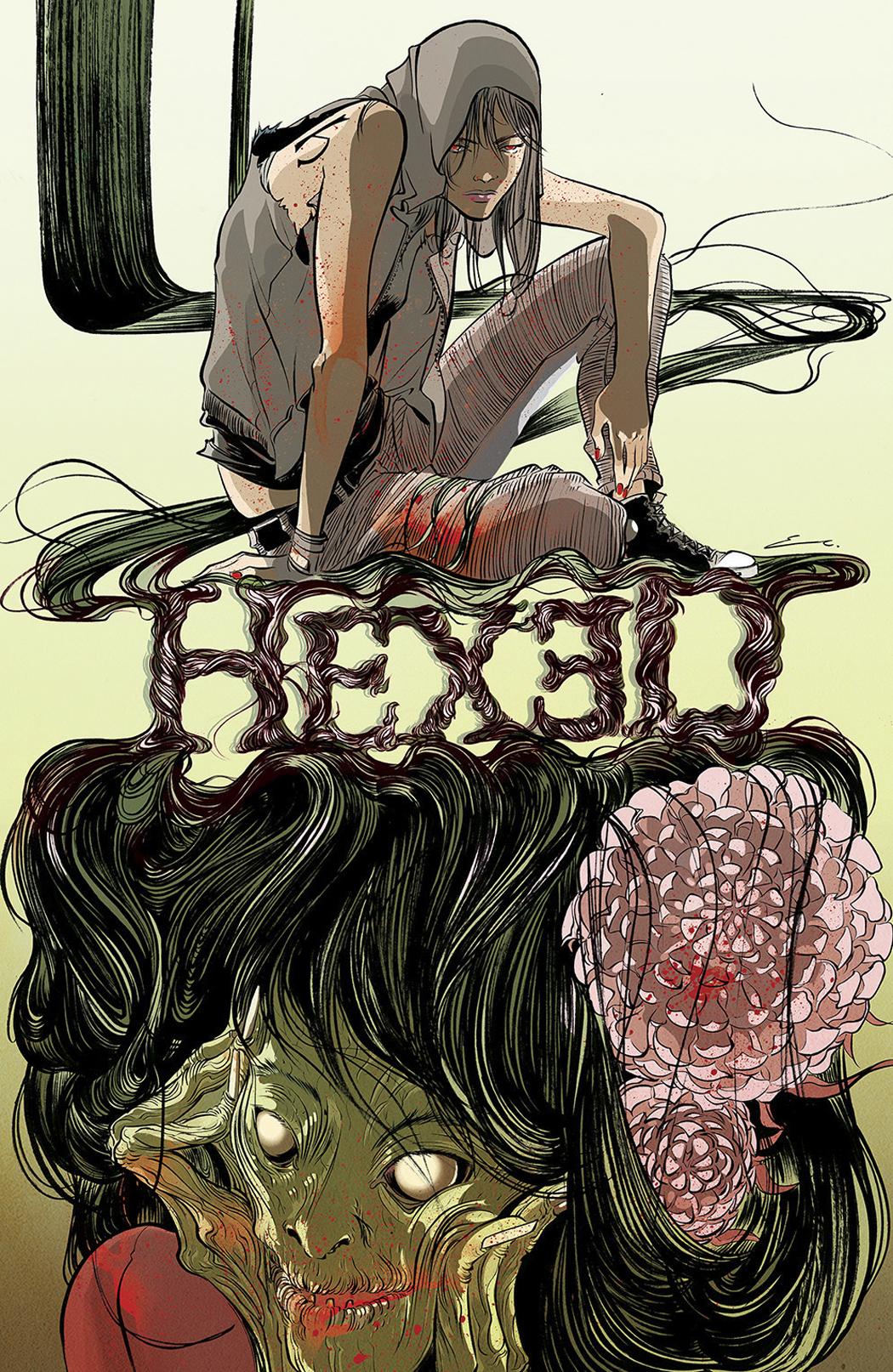 WHY WE LOVE IT: DAY MEN. 28 DAYS LATER. DINGO. Besides being one of our
favourite writers, Michael Alan Nelson is one of the industry's preeminent voices in horror,
and we couldn't be happier to be bringing back his fan-favourite creation HEXED for another dive into the depths of the Aether with an ongoing series!
WHY YOU'LL LOVE IT: Lucifer is the perfect mash-up of Buffy the Vampire Slayer and Lara Croft. Plus, HEXED was Pretty Deadly and Amazing Spider-Man superstar Emma Rios' introduction to the American comics scene back in 2008, and new series artist Dan Mora is poised to continue the trend with his lyrical, horrific, and wholly unique take on Lucifer.
WHAT IT'S ABOUT: Luci Jennifer Inacio Das Neves (most people just call her "Lucifer")
is a supernatural thief-for-hire, stealing wondrous objects from the dark denizens of the
netherworld for her mentor/mother figure, Val Brisendine. But when Lucifer accidentally
unleashes a terrible evil from one of the paintings hanging in Val's art gallery, will any of
the tricks up her sleeve be enough to stop it?
THOMAS ALSOP #3 (OF 8)
DARK HORSE
ABE SAPIEN #15
CREEPY COMICS #17
DARK AGES #1 (OF 4)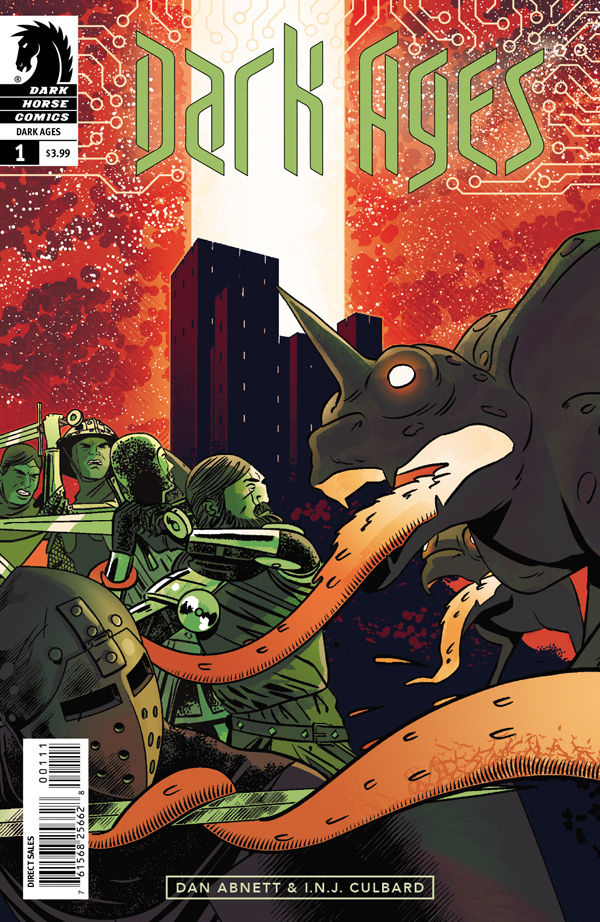 The medieval world is locked in war. As a godless mercenary company slogs across Europe in search of sustenance and coin, they encounter a demonic force born not of hell, but of somewhere else entirely!
'Starship Troopers meets Kingdom of Heaven' by New York Times best-selling author Dan Abnett!
DREAM MERCHANT #4 (OF 6)
GHOST #7
LOBSTER JOHNSON GET LOBSTER #5 (OF 5)
STAR WARS #20 ONGOING



Leia risks it all for a friend she hasn't seen since childhood! Han, Luke, and Chewie risk it all for Leia! Brian Wood and Carlos D'Anda say farewell to that galaxy far, far away before they send our heroes to an unknown fate!


TERMINATOR SALVATION FINAL BATTLE #8 (OF 12)
X #16
DC
ASTRO CITY #14
BATGIRL #34
BATMAN #34



ZERO YEAR is over, and the events of BATMAN: ETERNAL have put Gotham City in a tailspin, but Batman is focused on finding a killer who has haunted his hometown in secret for years. This special issue features art by Matteo Scalera (DEADPOOL, Black Science) and sets the stage for the next major Batman story in the fall.


BATMAN ETERNAL #19
BIRDS OF PREY #34 (FINAL ISSUE)
COFFIN HILL #10
CONSTANTINE #17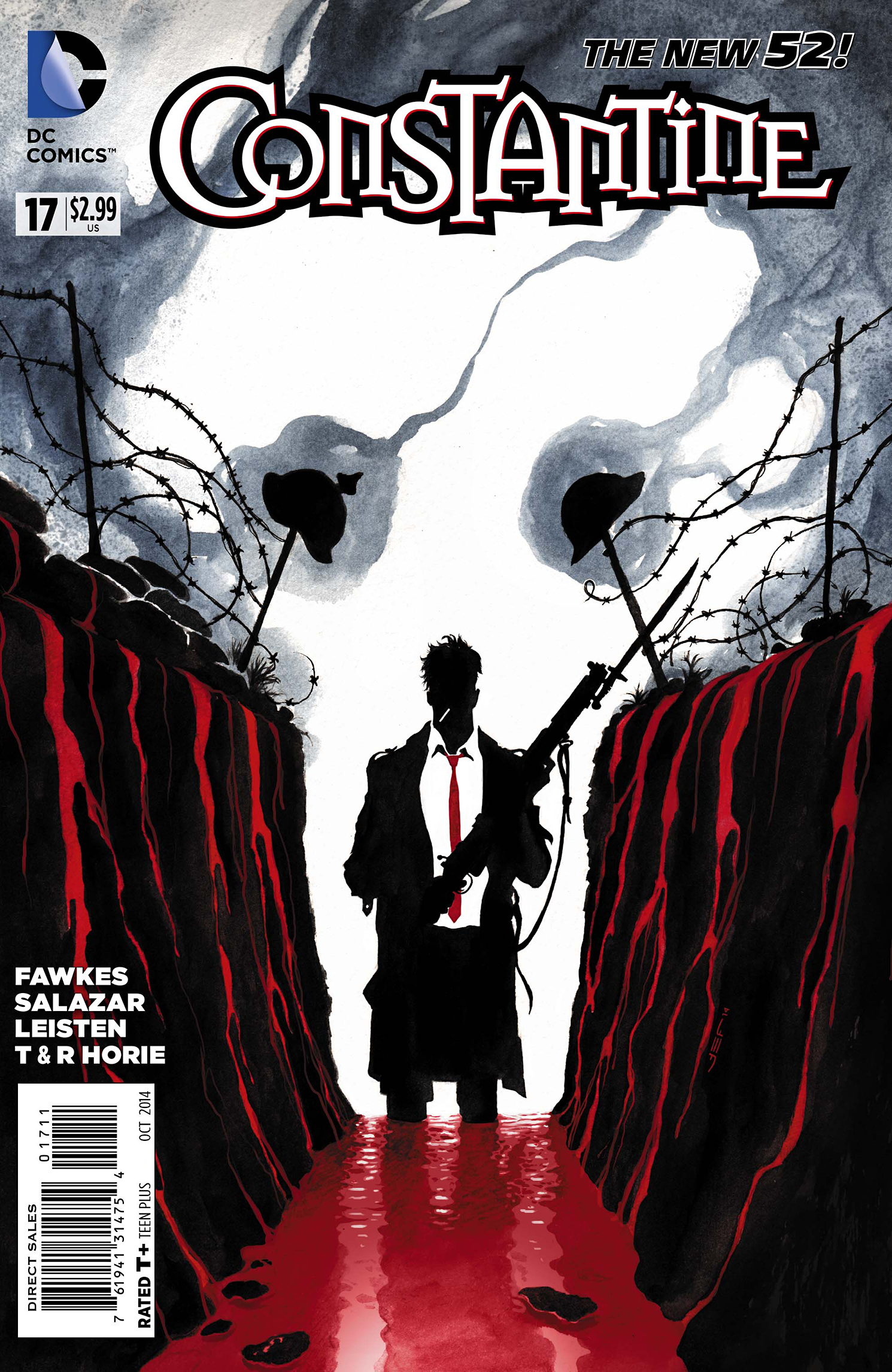 John Constantine is no stranger to death, but he's never seen it on this scale - a spell gone terribly wrong has sent him back through time to World War I! Unfortunately, he's not the only mage in the trenches...and where death has this much power, black magic couldn't be more dangerous!


FBP FEDERAL BUREAU OF PHYSICS #13
GREEN LANTERN CORPS #34
HARLEY QUINN #9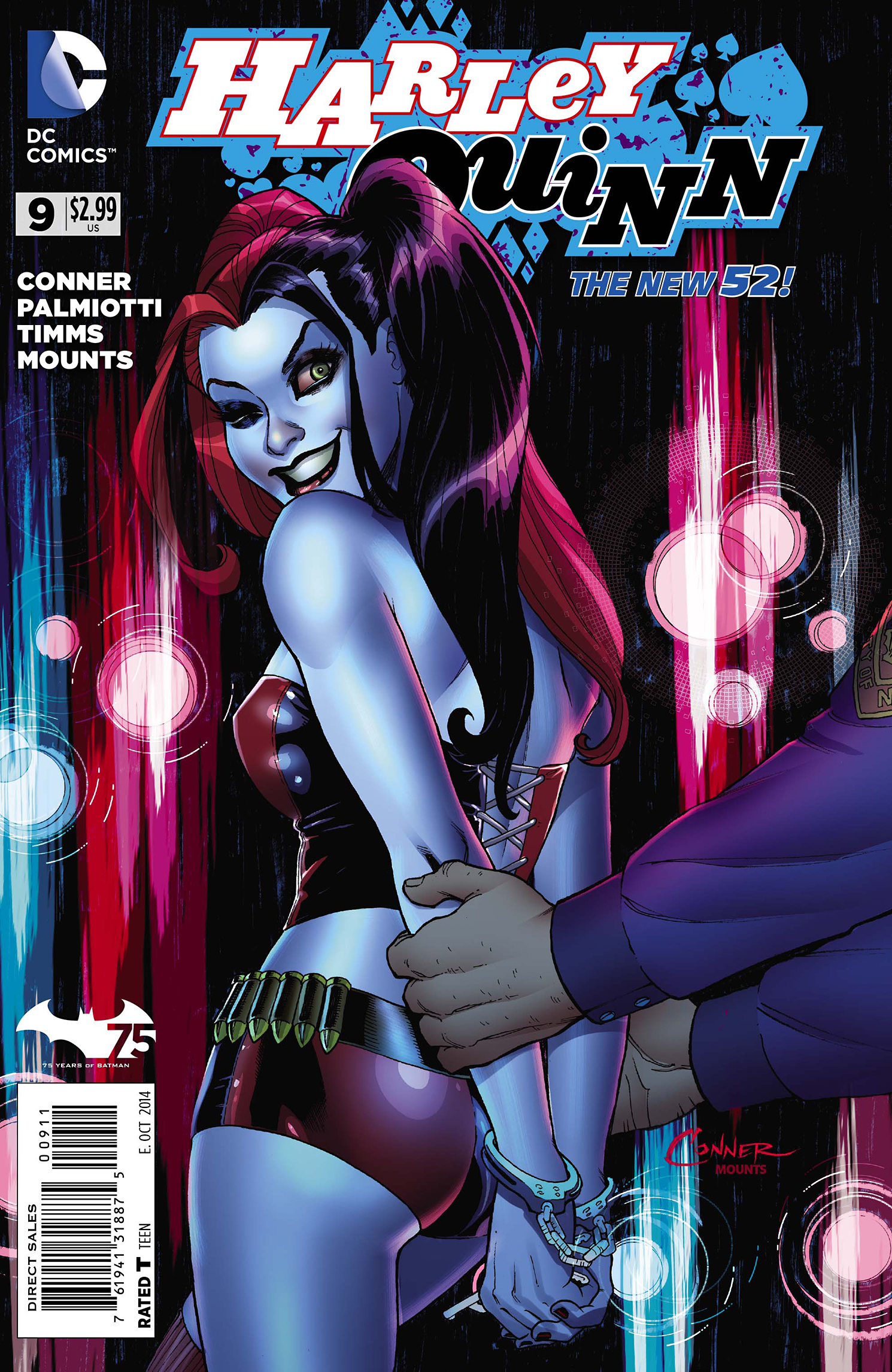 When Harley fills in as a burlesque dancer, she kills it on the main stage - literally! But what happens when she gets caught by the cops and finds herself face to face with her most devoted stalker?!


INJUSTICE GODS AMONG US YEAR TWO #9
JUSTICE LEAGUE UNITED #4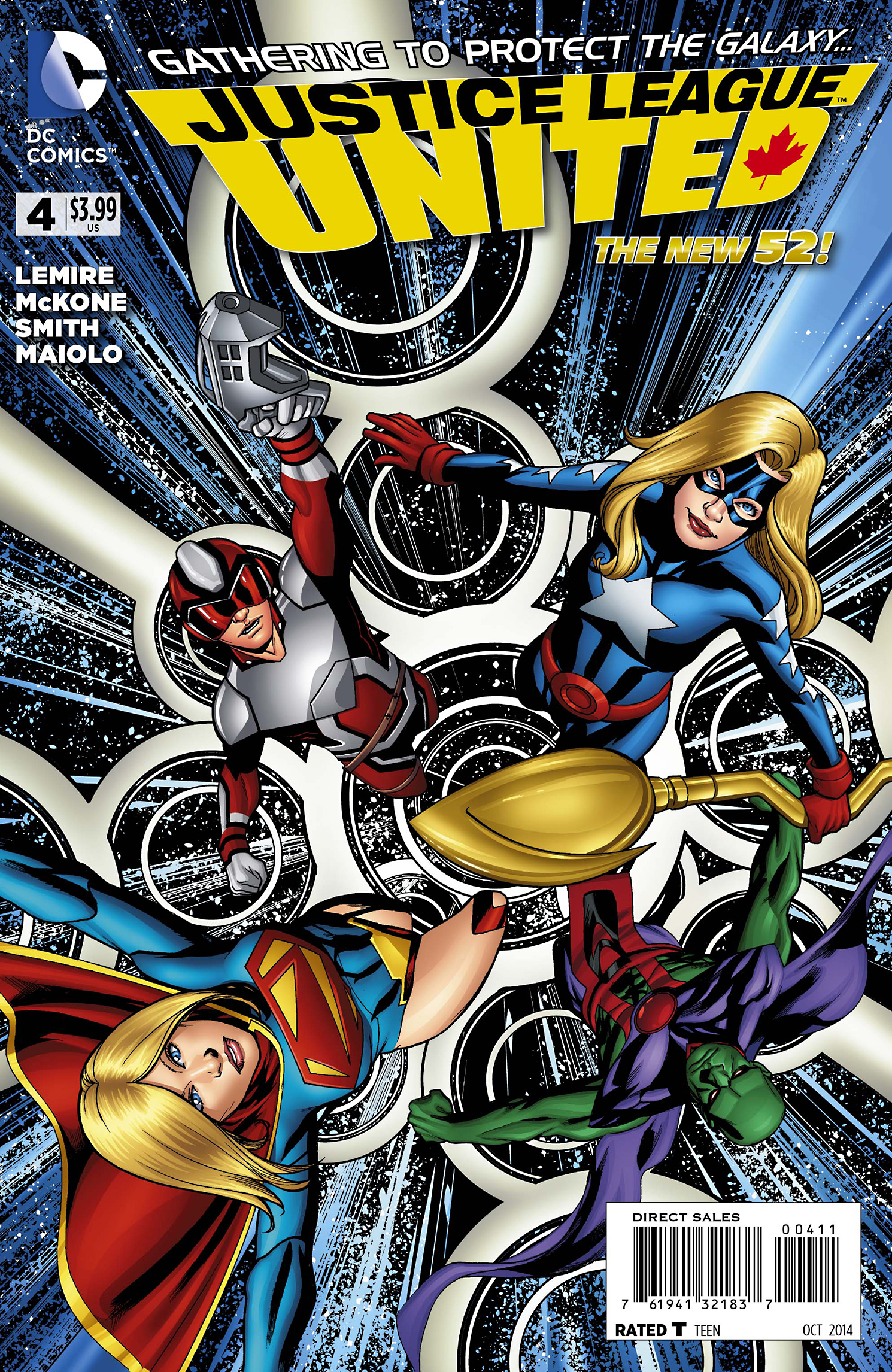 Justice League Canada's first adventure comes to an explosive end!
NEW 52 FUTURES END #15 (WEEKLY)
NEW SUICIDE SQUAD #2
SMALLVILLE SEASON 11 CHAOS #1 (OF 4)
SUPERBOY #34 (FINAL ISSUE)
SUPERMAN WONDER WOMAN #11 (DOOMED)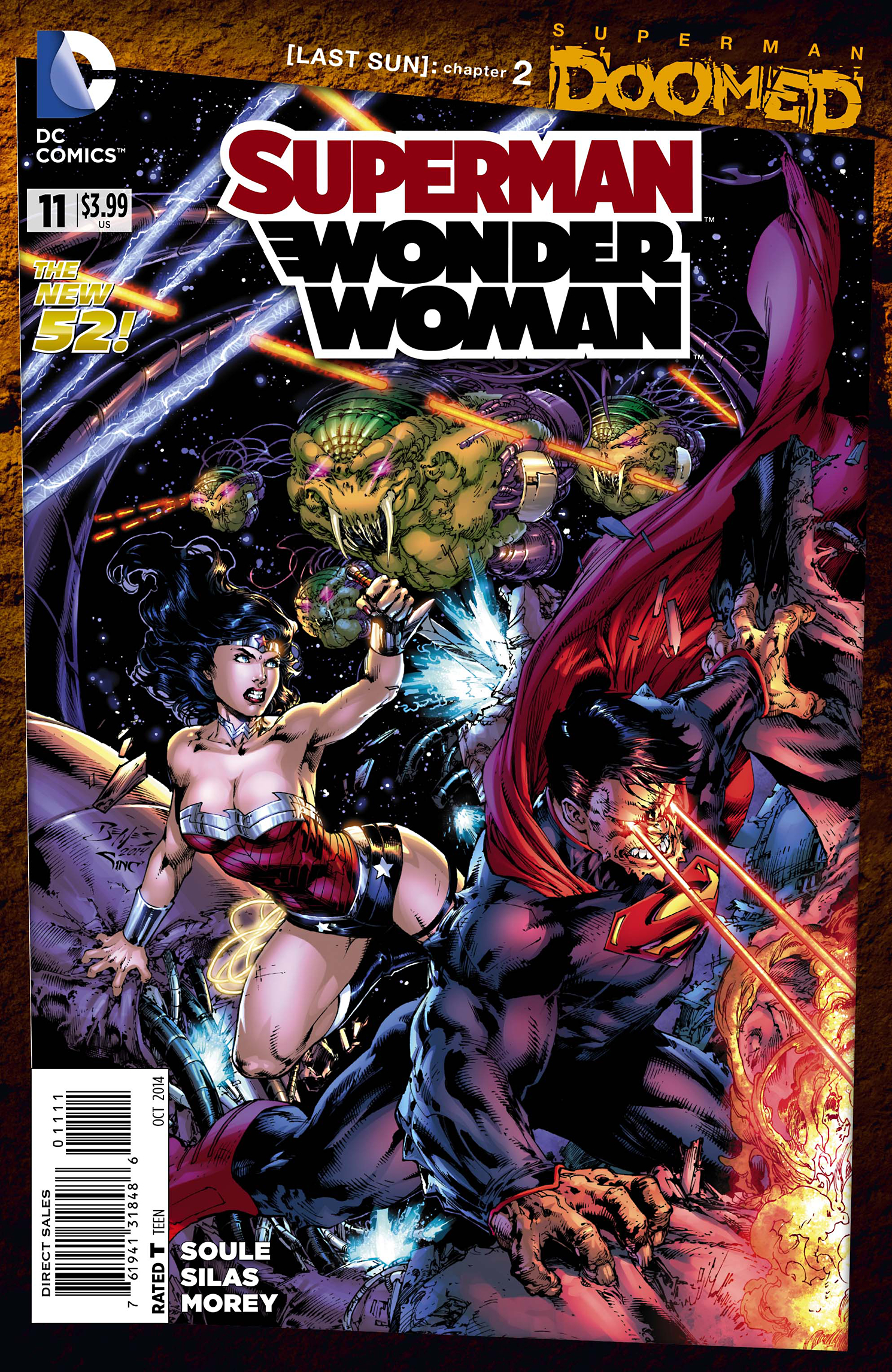 "Last Sun," the next sensational chapter in the "SUPERMAN: DOOMED" saga! Diana must do the unspeakable as the God of War in her effort to beat the forces of Brainiac! And now, there is no Kal-El - only Doom!


WORLDS FINEST #26 (FINAL ISSUE)
DYNAMITE
DOODLE JUMP #3 (OF 6)
LADY ZORRO #2 (OF 4)
LEGENDERRY A STEAMPUNK ADV #6 (OF 7)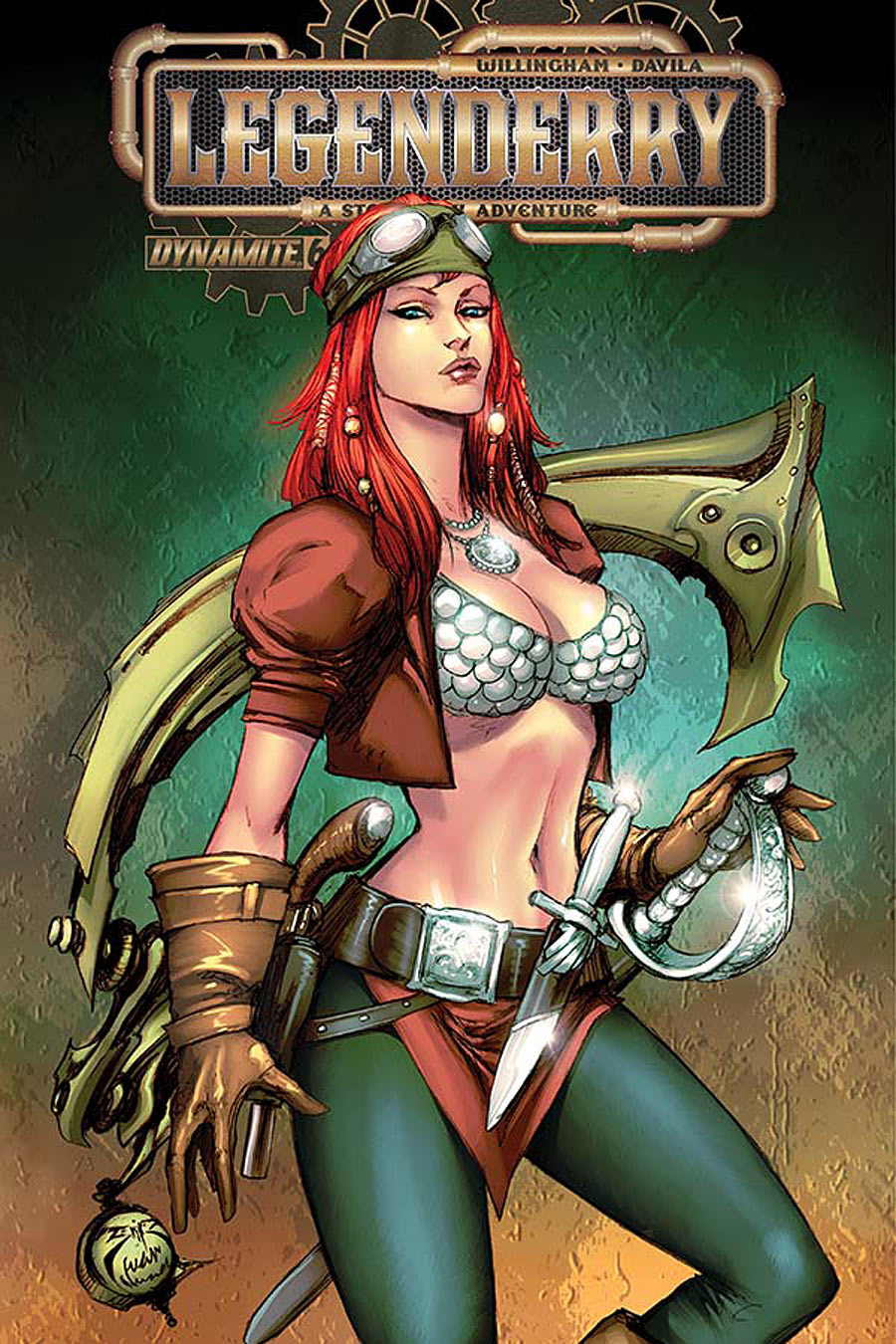 THIS IS IT! The moment you have been waiting for since landing in the Big City with Magna Spadarossa: the appearance of RED SONJA! Monsters, villains, and bloodshed fill this issue as The Steampunk She-Devil fights her way through the beast laden lands of Monstocity to unravel the true mystery of this saga: what are these beast men, what is their connection to the multitude of identical and assassins, and where do they all come from?


PATHFINDER CITY SECRETS #4 (OF 6)
RED SONJA #11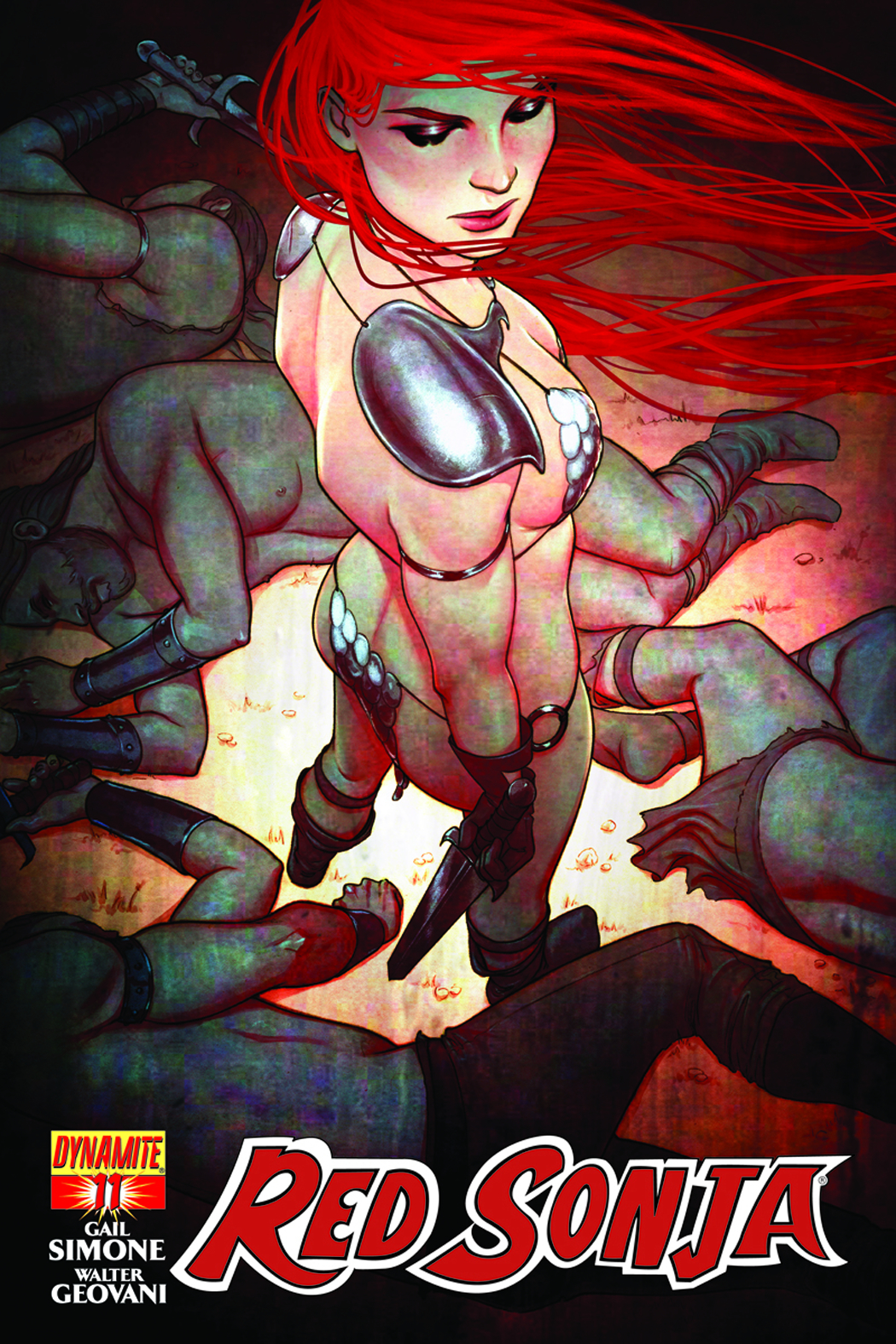 Sonja's epic quest to collect the world's most gifted people races towards its climax, with the lives of a thousand innocent people at stake! The She-Devil chases a man who understands (and possibly controls) a dreadful power from the stars themselves!

IDW
GODZILLA CATACLYSM #1 (OF 5)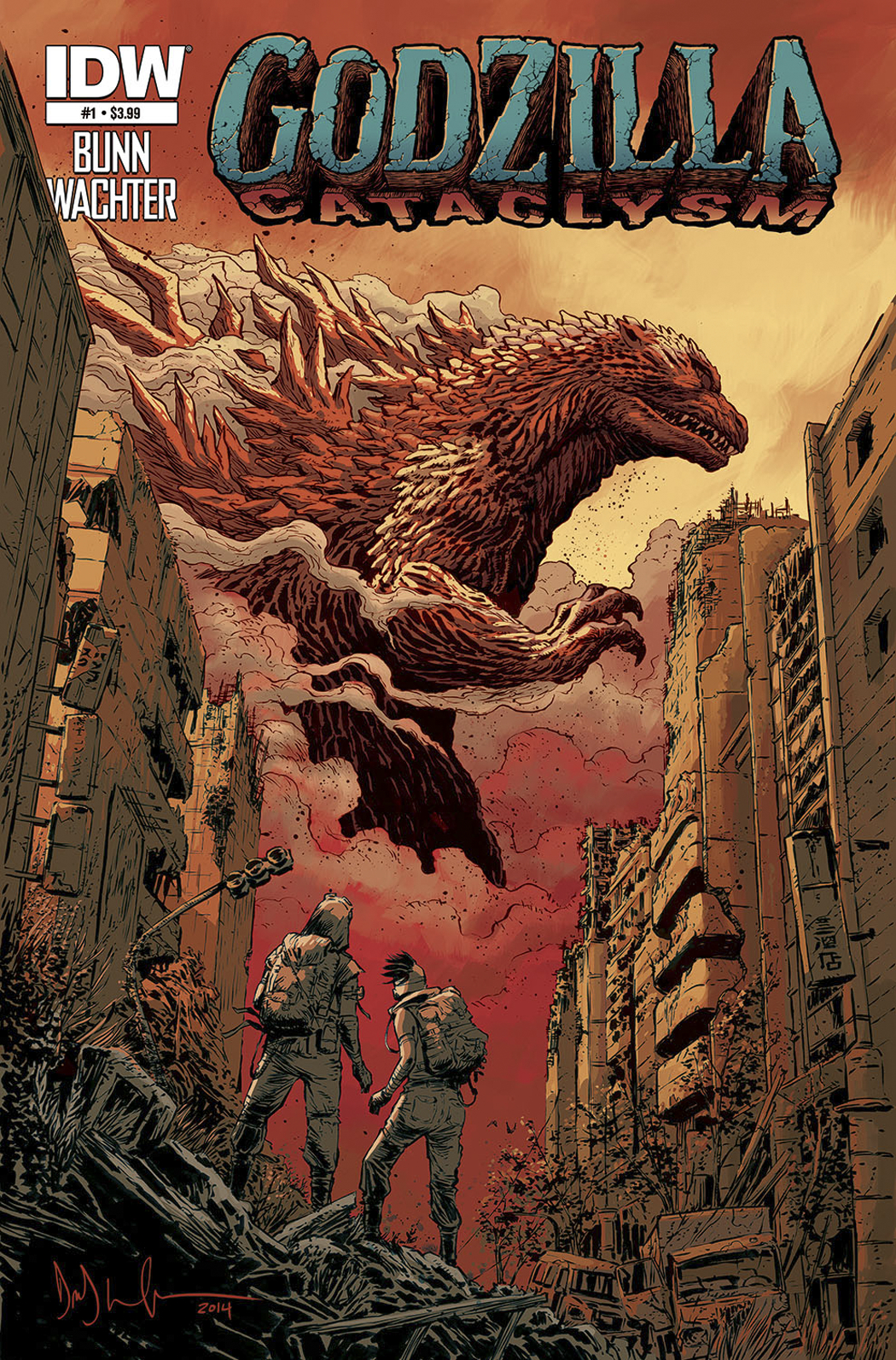 Years have passed since the monster apocalypse nearly destroyed mankind. Now it is merely a distant, nightmarish memory for Hiroshi, an elder in one of the few remaining tribes of humans. Little does Hiroshi know that the apocalypse is not over, and that his memories of the past may yet save the future!
JUDGE DREDD ANDERSON PSI DIVISION #1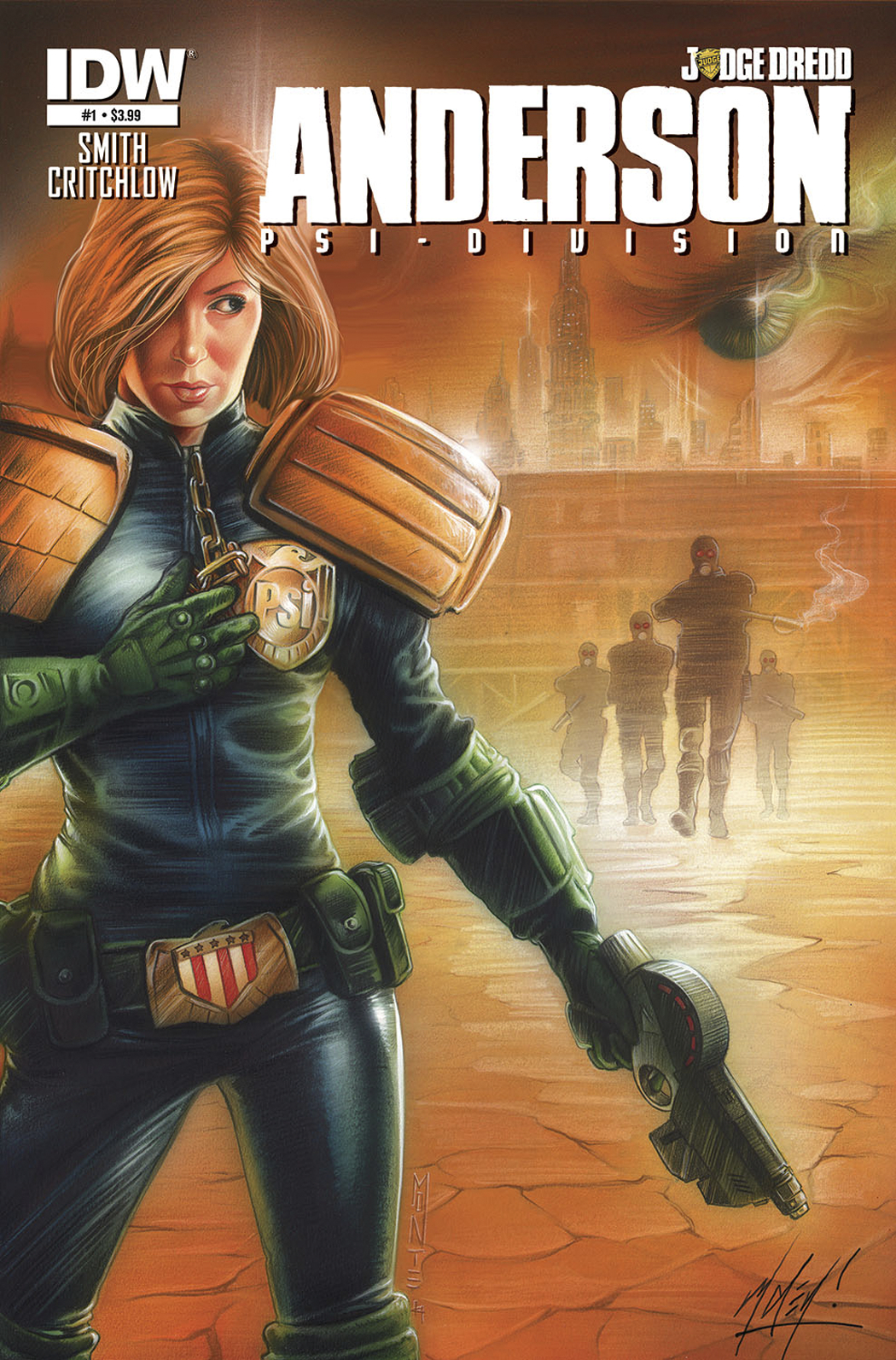 In an all-new adventure from Cassandra Anderson's early days in the Mega-City One Psi-Division, writer Matt Smith and artist Carl Critchlow present "King of the Six Sectors." It all starts with Anderson awaking from an unusually strong vision of an attack on the Megapolitan Museum showcasing Cursed Earth artifacts...


LITTLEST PET SHOP #4 (OF 5)
MY LITTLE PONY FRIENDSHIP IS MAGIC #22
STAR TREK ONGOING #36
TMNT ONGOING #37
TRANSFORMERS PRIMACY #1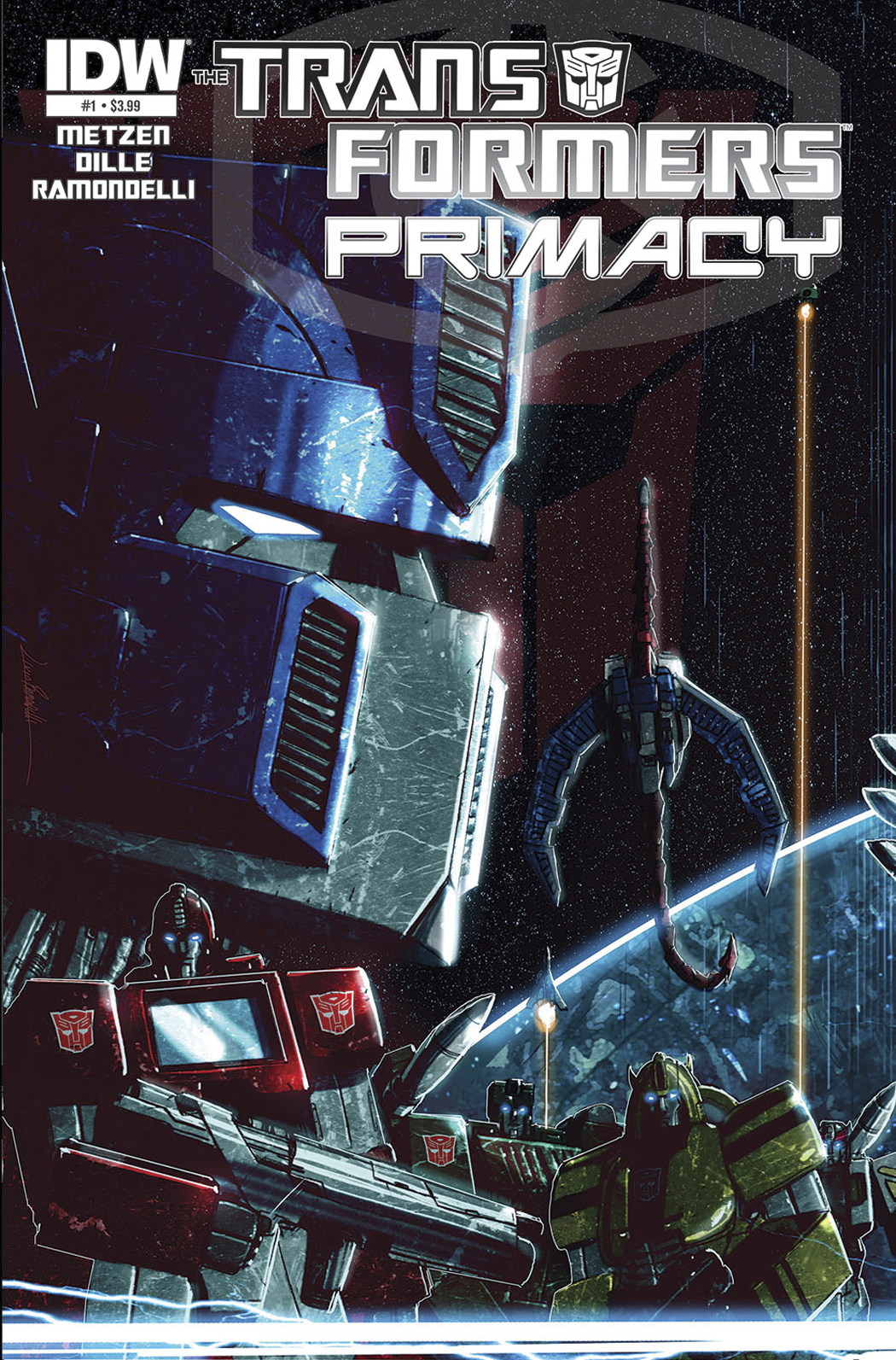 THE WAR FOR CYBERTRON! Optimus Prime versus Megatron. Autobots versus Decepticons. At the dawn of the conflict, battle lines are drawn and sides are set... now legends will be made. The war that would define a planet begins in earnest-and its revelations will shake the TRANSFORMERS' world to the core!


X-FILES SEASON 10 #15
IMAGE
DEAD AT 17 BLASPHEMY THRONE #1



IT'S ALL BEEN LEADING TO THIS - THE FINAL CHAPTER TO THE DEAD@17 SAGA BEGINS HERE!




For the last 10 years, Nara Kilday has gone up against the worst Hell has to offer, losing many friends and allies along the way. Now she faces her greatest threat: an unholy pact between her oldest nemesis and the Great Beast. While the world is thrown into chaos, Nara remains helpless, captive to an unknown force, the secret to victory hidden somewhere in her past. The countdown to Earth's final hours has begun.


DEATH VIGIL #2 (OF 8)
RISE OF THE MAGI #3
SEX CRIMINALS #7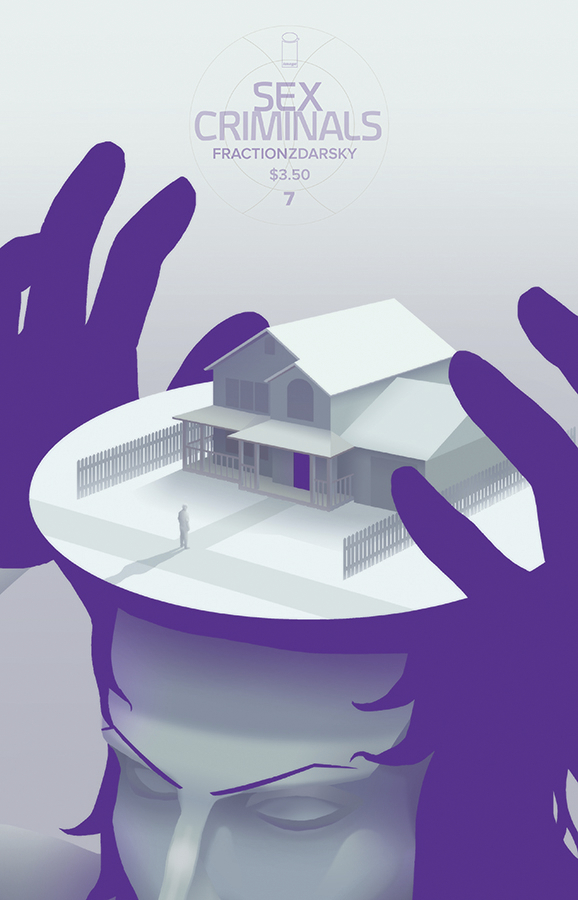 Jon breaks into Kegelface's house and oh my golly what on EARTH do you think he finds there. Not only are our beloved Sex Criminals not alone...they're not unwatched, either. And Suzie learns once and for all the fate of her precious library.


SHUTTER #5
STARLIGHT #5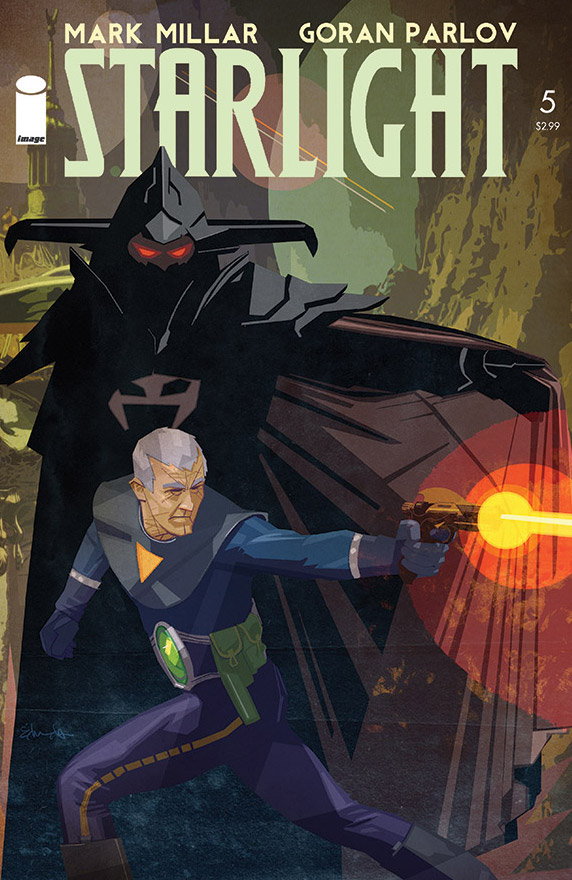 Duke and Space-Boy are hiding out in the jungles of Tantalus with the rebels, under the command of Tilda Starr, the former head of the Queen's Imperial Guard. Their aim: to retake the capital and free the people from the Brotean invaders! But their numbers are tiny, their hope is running low, and new secrets are coming out about the tragedies of Space-Boy's past.
THIEF OF THIEVES #23
WALKING DEAD #130
WHERE IS JAKE ELLIS #4 (OF 5)



CHAPTER NINE




Together, Jon and Jake will face a realisation neither of them is prepared for. Does Jon have what it takes to save Jake and himself?


ZERO #10

INDIE
ARCHER & ARMSTRONG #23
ARCHIE FUNHOUSE DIGEST #7
ARMOR HUNTERS #3 (OF 4)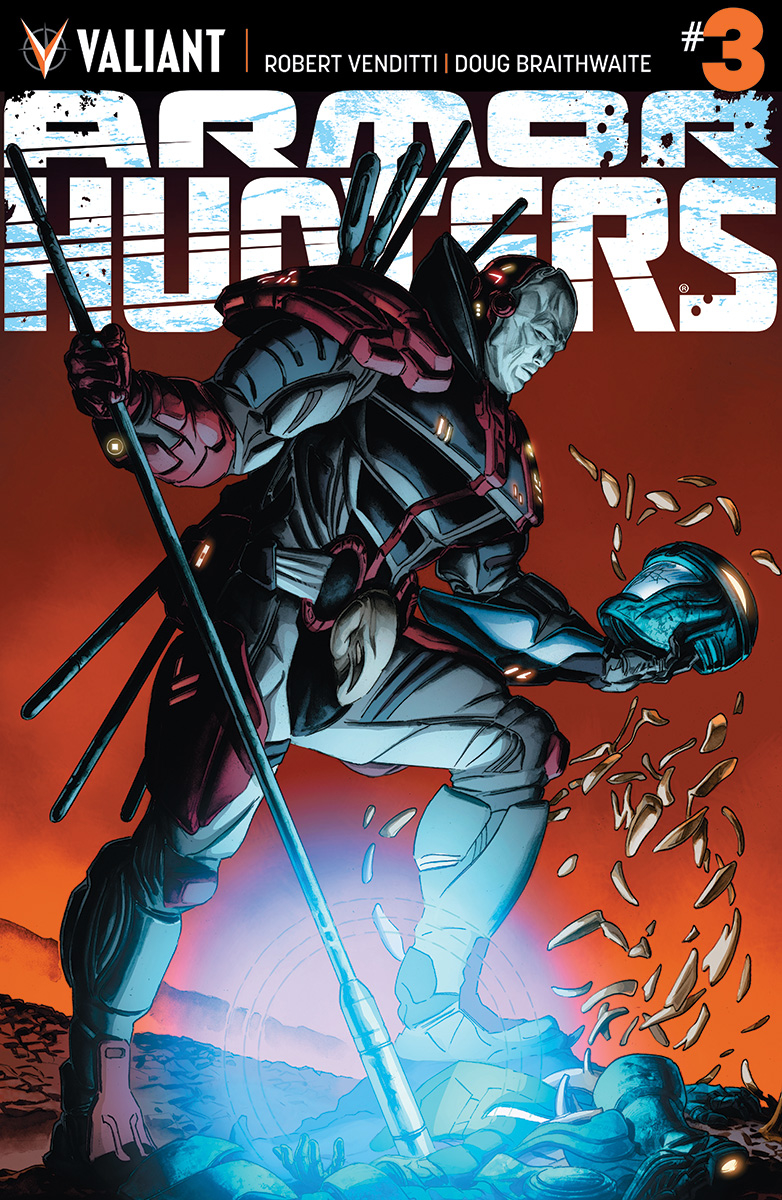 ALL OUT WAR!
Five alien Armor Hunters now control the planet, millions are dead - and that was only the beginning! But if X-O Manowar surrenders now, will he spare the Earth...or spell its doom? And, as the world descends into pandemonium, can Bloodshot and the Unity team finally pinpoint a weakness in an enemy with more power, more endurance, and more technology? When you can't find a way to win...you'd better find a way to cheat! Valiant's summer crossover sensation rockets toward a climax so big it's going to register on the Richter scale!
CROSSED BADLANDS #59
GFT INFERNO RINGS OF HELL #1 (OF 3)
GOD IS DEAD #18
GOD IS DEAD BOOK OF ACTS OMEGA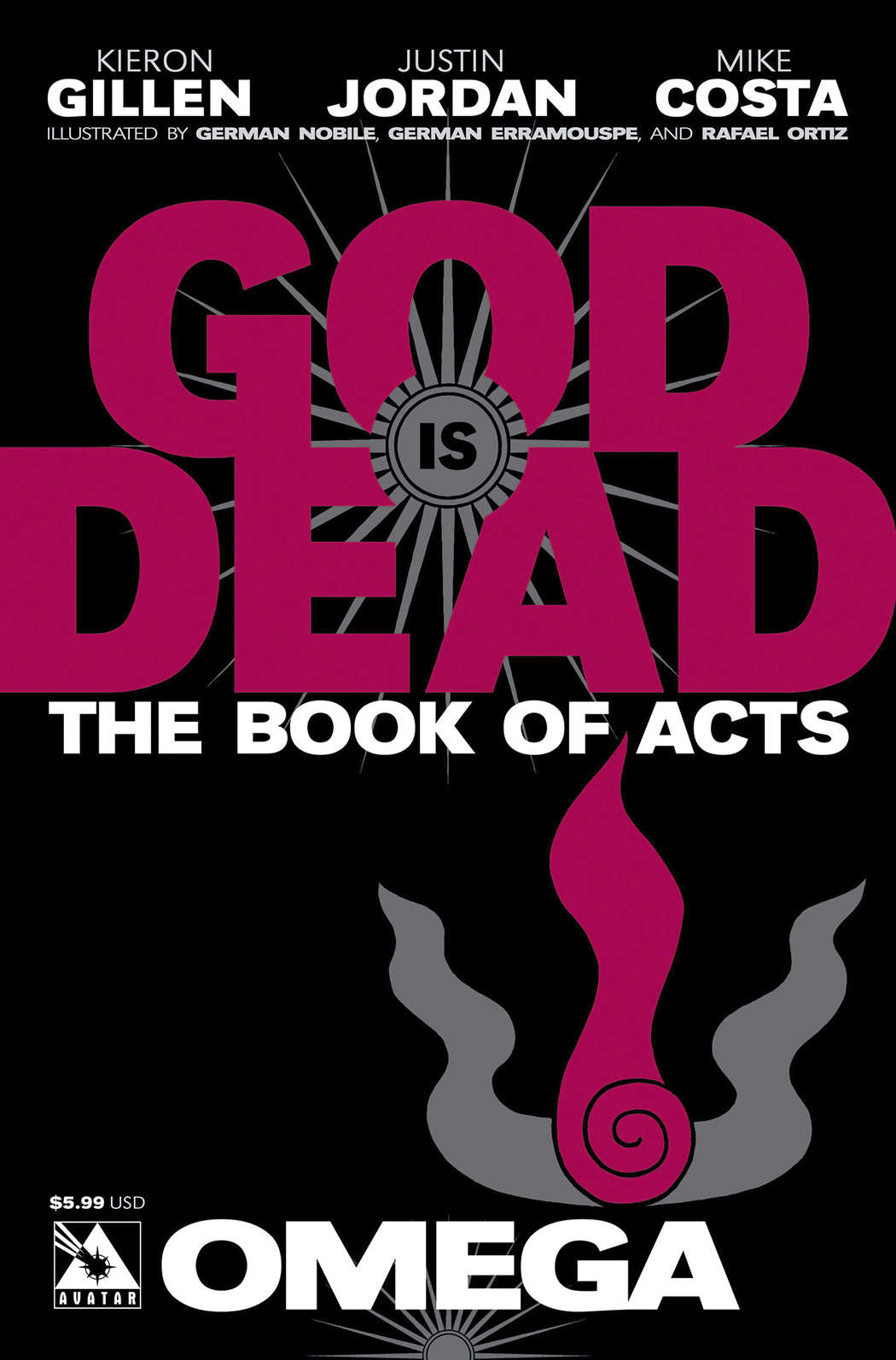 The greatest assembled team of writers unleash all-new tales of Gods and men in the biggest event of the summer! KIERON GILLEN unveils Alastor, the demon assassin who sees nothing but opportunity in the new order of things. While Gods are away, the demonic can play... JUSTIN JORDAN unleashes a pitch-black tale of evil as Pan decides to mix with mortals. And don't miss the second part of the greatest murder mystery in the pantheons as MIKE COSTA finally solves the mystery of who killed God! The Alpha and the Omega, two epic tomes that you don't want to miss!


JASON SHIGA DEMON #1 (OF 21)
MIDNIGHT TIGER #1
PRINCESS UGG #3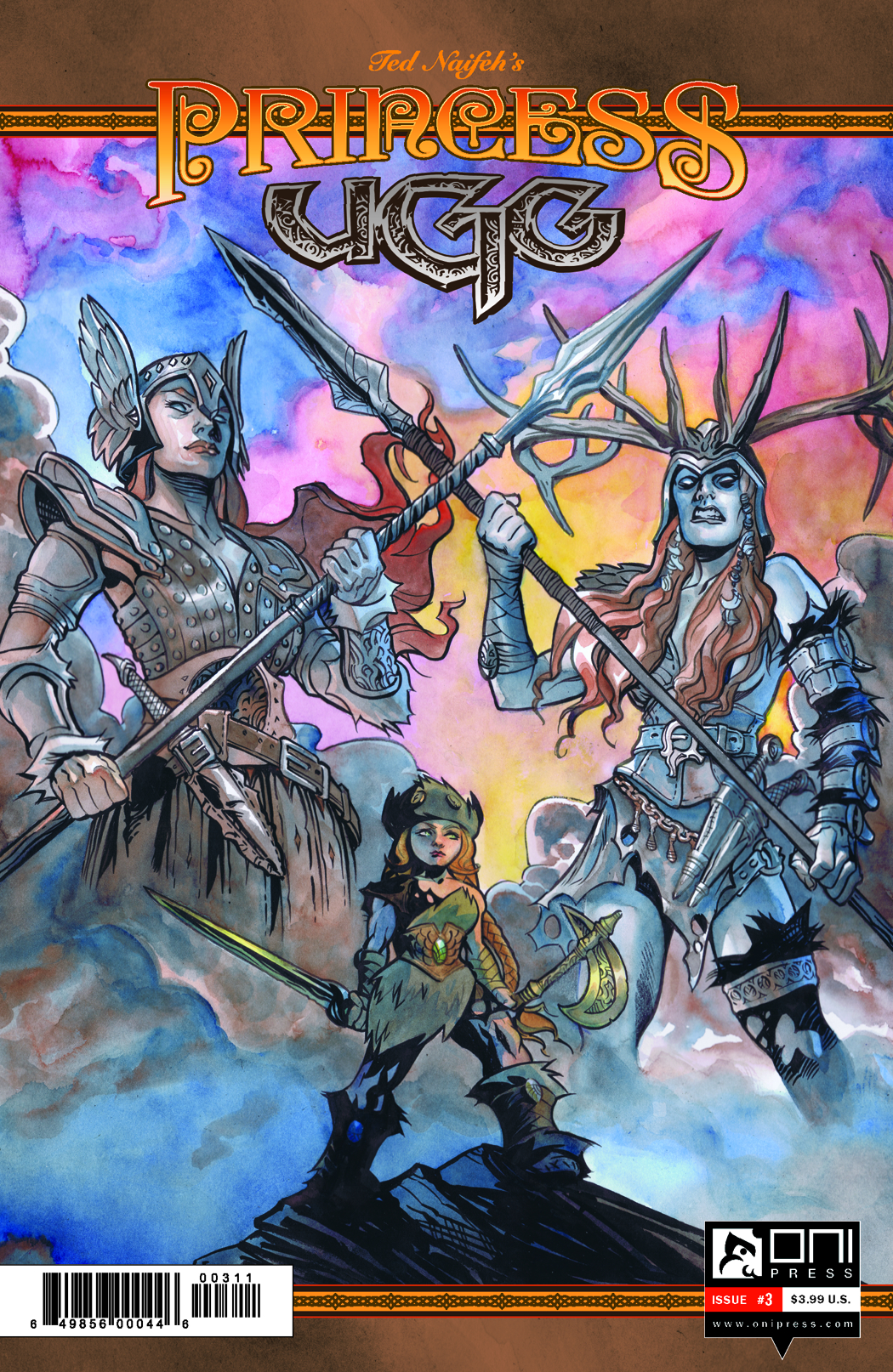 The third issue of Ted Naifeh's new series! Ülga is interrupted in her escape attempt by a curious teacher. Revealing why she came to the Academy in the first place, Ülga may have finally gained an ally-but she may also have gained another enemy.


SHEENA #3
SONIC THE HEDGEHOG #263
SPONGEBOB COMICS #35
TOWER CHRONICLES DREADSTALKER #1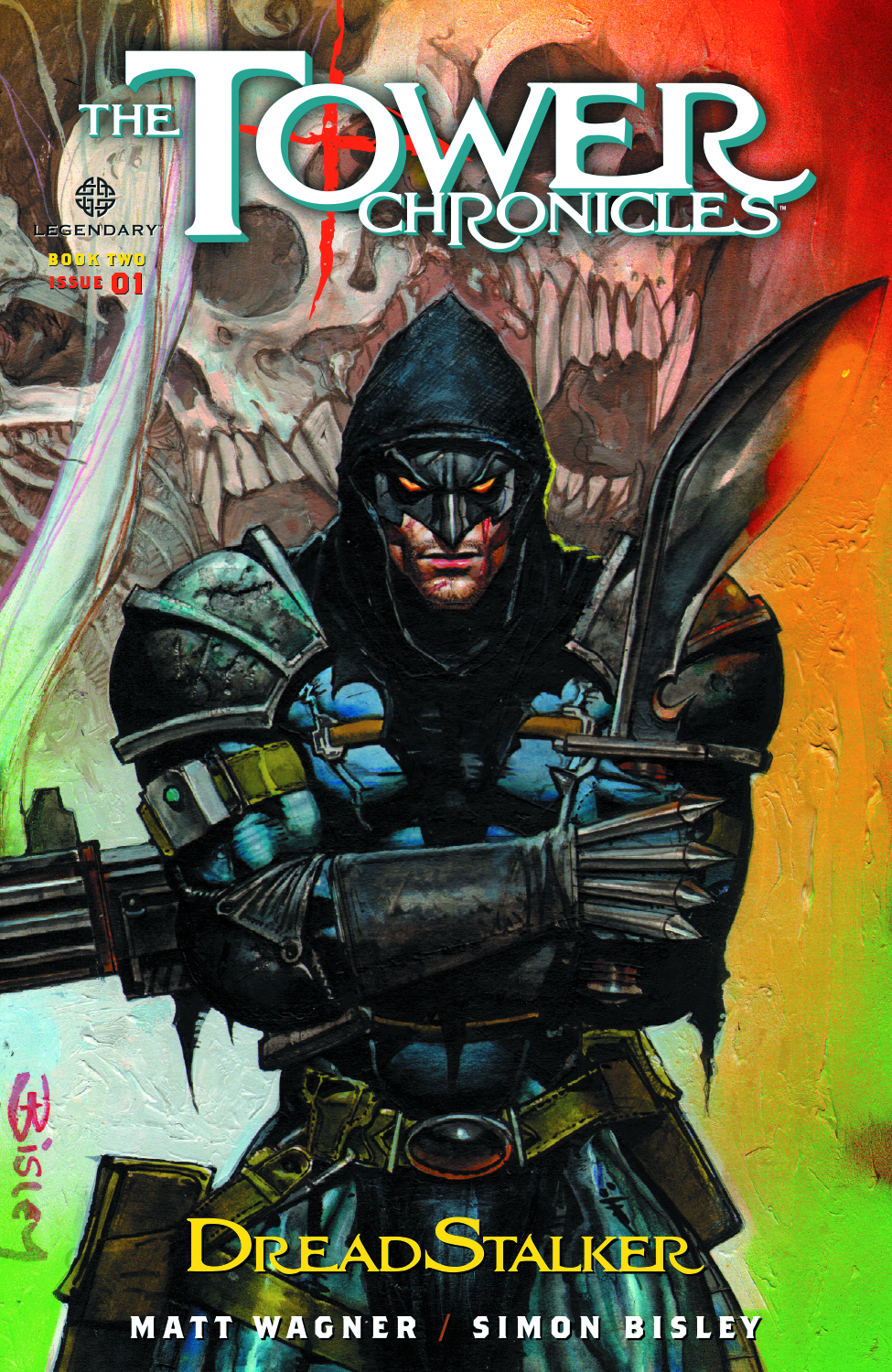 The supernatural bounty hunter John Tower returns in this thrilling new monthly series from writer Matt Wagner (Grendel, Mage) and artist Simon Bisley (2000 AD, Lobo). After thwarting a demonic possession and tearing a mystic artifact away from the clutches of the Brotherhood of the Rose, Tower believes himself one step closer to his mysterious goals. But the next chapter of his journey leads him and his unofficial partner, FBI agent Alicia Hardwicke, to the frozen wilderness of Canada where they must face off against a nightmarish beast that has been feasting on the locals. Will Tower's mission prove successful, or is he leading Alicia to an icy tomb?


UNITY #10

MARVEL
ALL NEW X-MEN #30
AMAZING SPIDER-MAN #5 SIN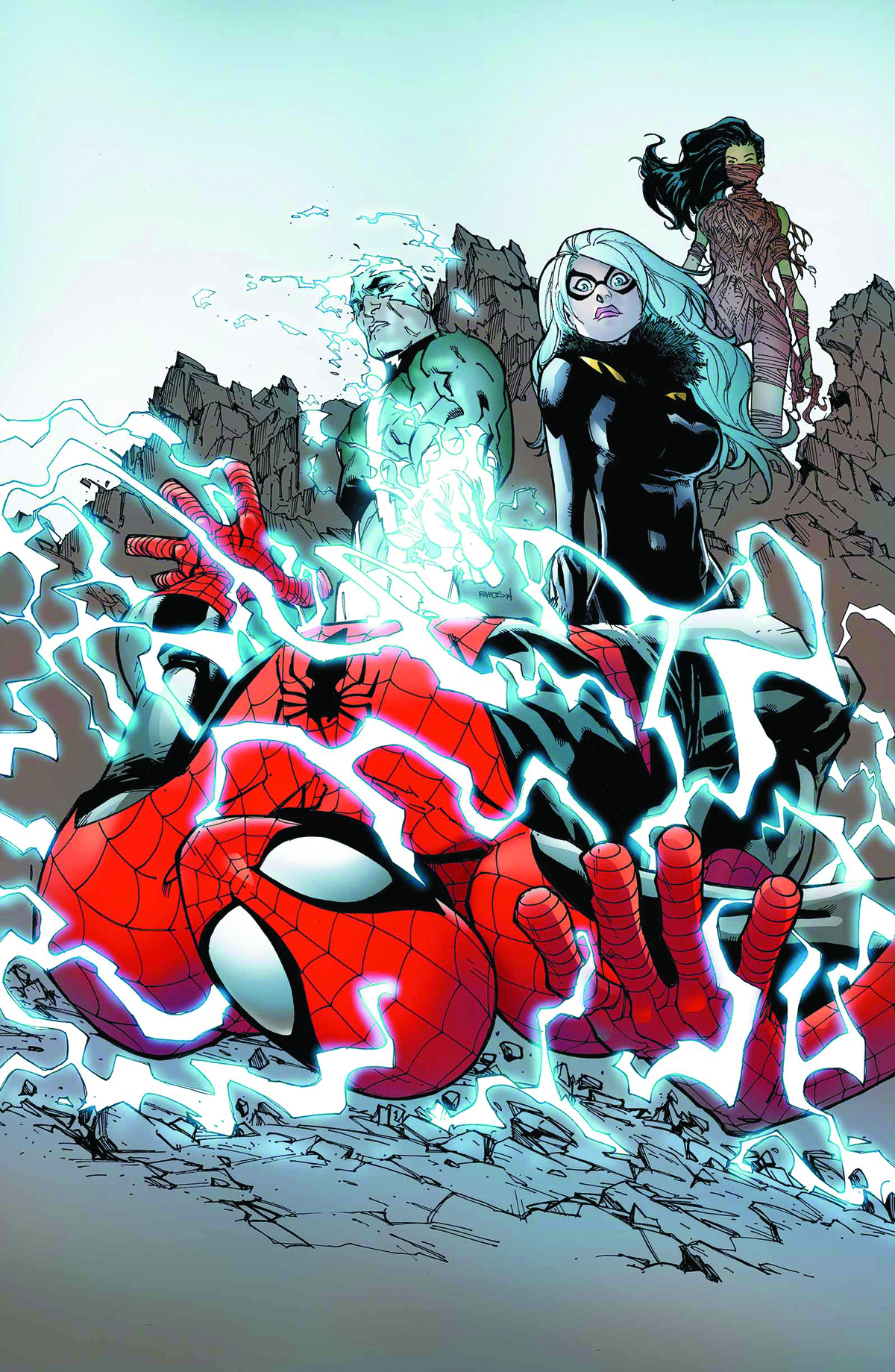 ORIGINAL SIN tie-in!
The greatest untold secret of Spider-Man's world has a name - SILK!
Who is this mysterious woman and what does she have to do with Black Cat and Electro?!
AMAZING X-MEN #10
AVENGERS UNDERCOVER #8
AVENGERS WORLD #11
CAPTAIN AMERICA #23
CAPTAIN MARVEL #6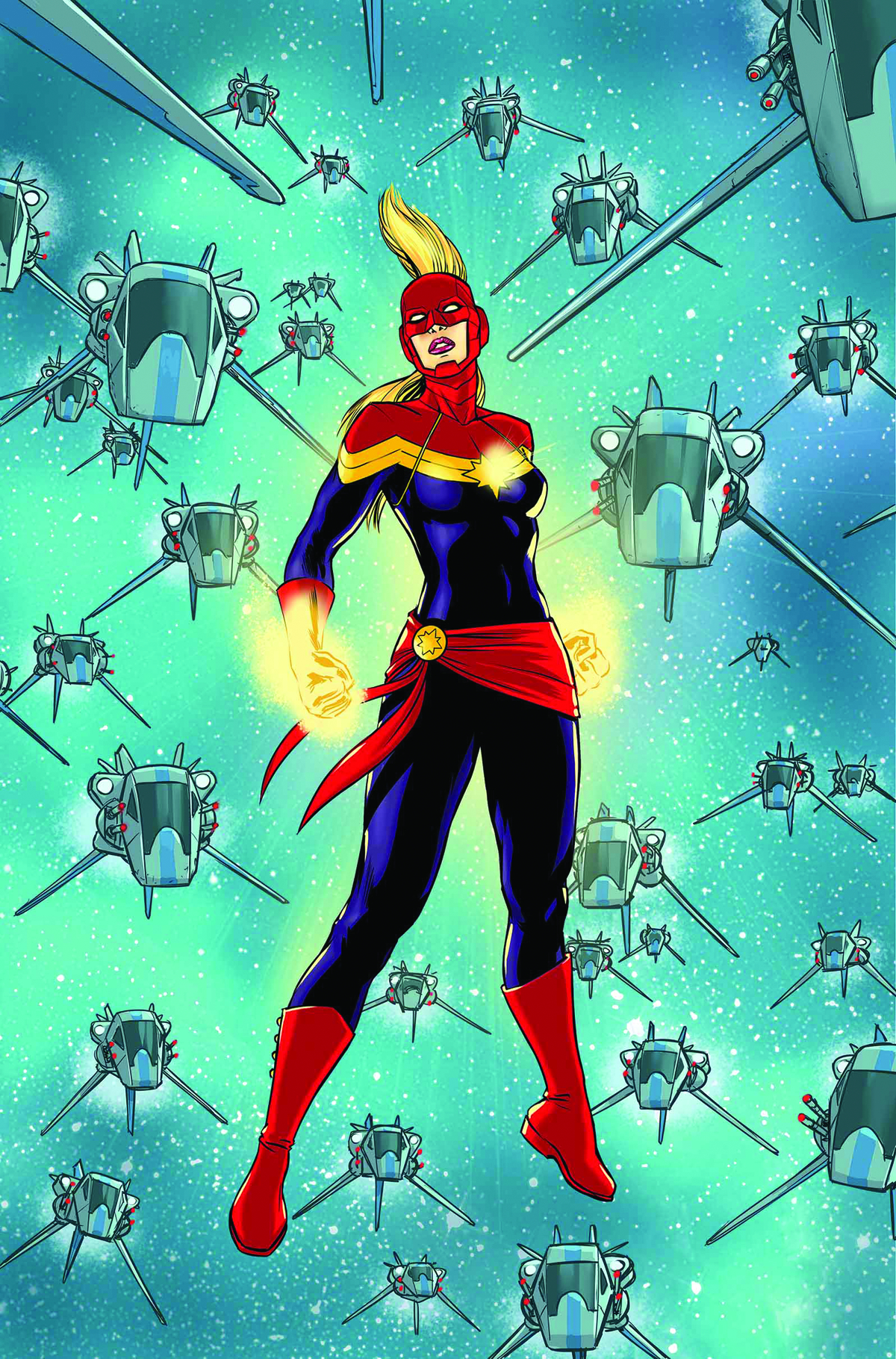 THE BATTLE ISSUE. Space! Ships! Super heroes!
Captain Marvel has been caught in the middle of an interplanetary turf war for weeks.
Now, it's time for Earth's Mightiest Hero to get her hands dirty and show the Spartax and the Haffensye what's what.
DEADPOOL #33 SIN
DEADPOOL DRACULAS GAUNTLET #6 (OF 7)
FANTASTIC FOUR #8 SIN
HULK #5
INHUMAN #3 ANMN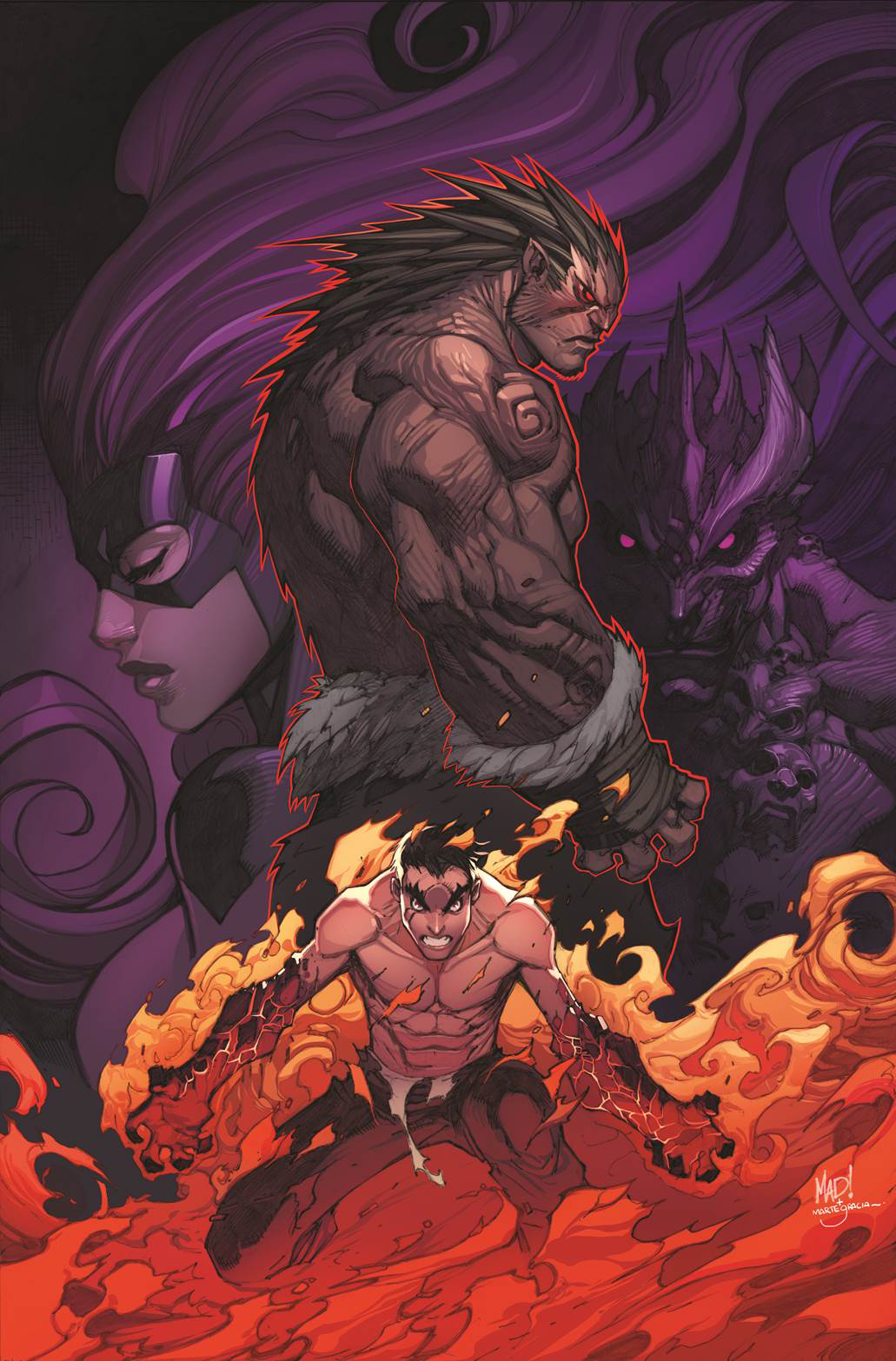 The first arc of Inhuman climaxes in the battle of Medusa vs. Lash!
Uncover the secret history of an ancient branch of Inhumans!
A new Inhuman named Flint sees his world fall apart before his eyes!
MARVEL UNIVERSE AVENGERS ASSEMBLE #11 SYU
NIGHTCRAWLER #5
NOVA SPECIAL #1
CONCLUSION TO THE UNCANNY X-MEN/IRON MAN/NOVA CROSSOVER
"NO END IN SIGHT"
Nova gets tied up into an adventure with the Uncanny X-Men and Iron Man that takes him half-way across the galaxy.
ORIGINAL SIN #7 (OF 8)
SPIDER-MAN 2099 #2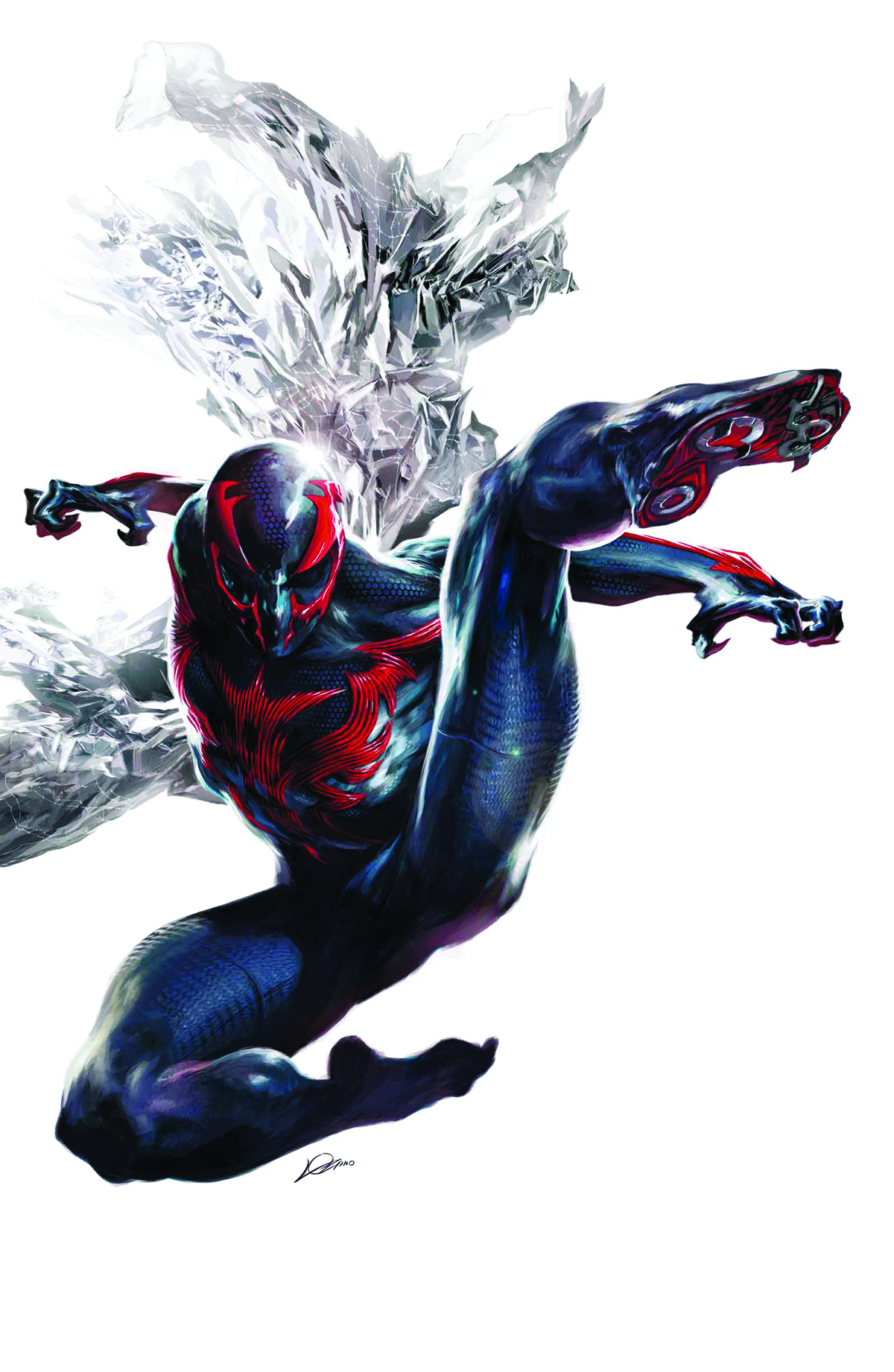 Life's not easy when you're a Spider-Man from the year 2099 stuck in our present.
But what's the bigger danger: bank robbers, or beautiful women?
Peter David's triumphant return to the character he created continues!
THUNDERBOLTS #29
ULTIMATE FF #6
UNITED STATES OF MURDER INC #4
WOLVERINE #11
ONE MONTH TO DIE!
With the fates of two human beings placed in her hands, Pinch is faced with a decision that may haunt her for the rest of her life.
That is, unless Wolverine and his S.H.I.E.L.D. cavalry can reach her in time.
Classic Sabretooth, still finds time to mess with Logan, even while he's busy trying to remake the world in his image.
WOLVERINE AND X-MEN #7
X-FORCE #8
X-MEN #18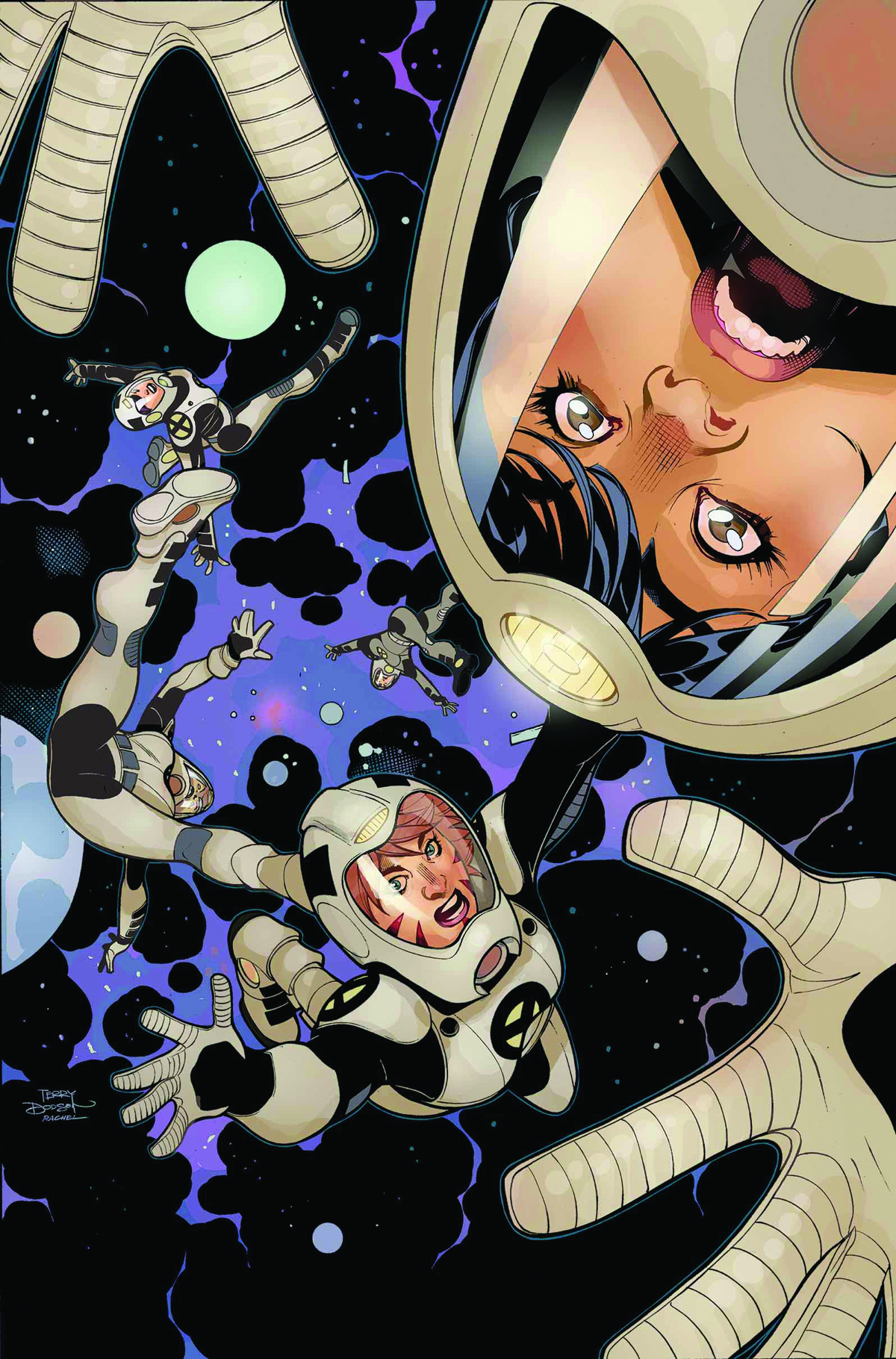 FROM THE EXECUTIVE PRODUCER OF TV's "ARROW"!
NEW CREATIVE TEAM! And a new mission for the first all-female team of X-MEN...
S.W.O.R.D. is Earth's premiere counterterrorism and intelligence agency when it comes to dealing with extraterrestrial threats. But when the ferocious Shi'Ar warrior Deathbird lands on their doorstep at the brink of death, S.W.O.R.D. calls in the X-MEN to investigate!
But are the X-Men equipped to handle the horrific new threat that's emerged from the edge of space?