New in store this week: everyone's favourite mischief maker arrives in two fantastic
trade collections, JOURNEY INTO MYSTERY VOL 2, concluding the mythic adventures of Kid Loki, and AGENT OF ASGARD VOL 1, the first story arc of the hit new series, futuristic cyberpunk thriller ZAYA, the final remastered edition of critically acclaimed LUCIFER, the graphic novel adaptation of classic science fiction series RINGWORLD, Harvey Pekar's last work NOT THE ISRAEL MY PARENTS PROMISED ME, the complete WINTER SOLDIER: BITTER MARCH miniseries, and new collections for PUNISHER, DAREDEVIL, KATANA, BLOODSHOT and JUSTICE LEAGUE DARK.
What are you looking forward to reading this week? Talk to us @DavesComics!
BATMAN ARKHAM UNHINGED HC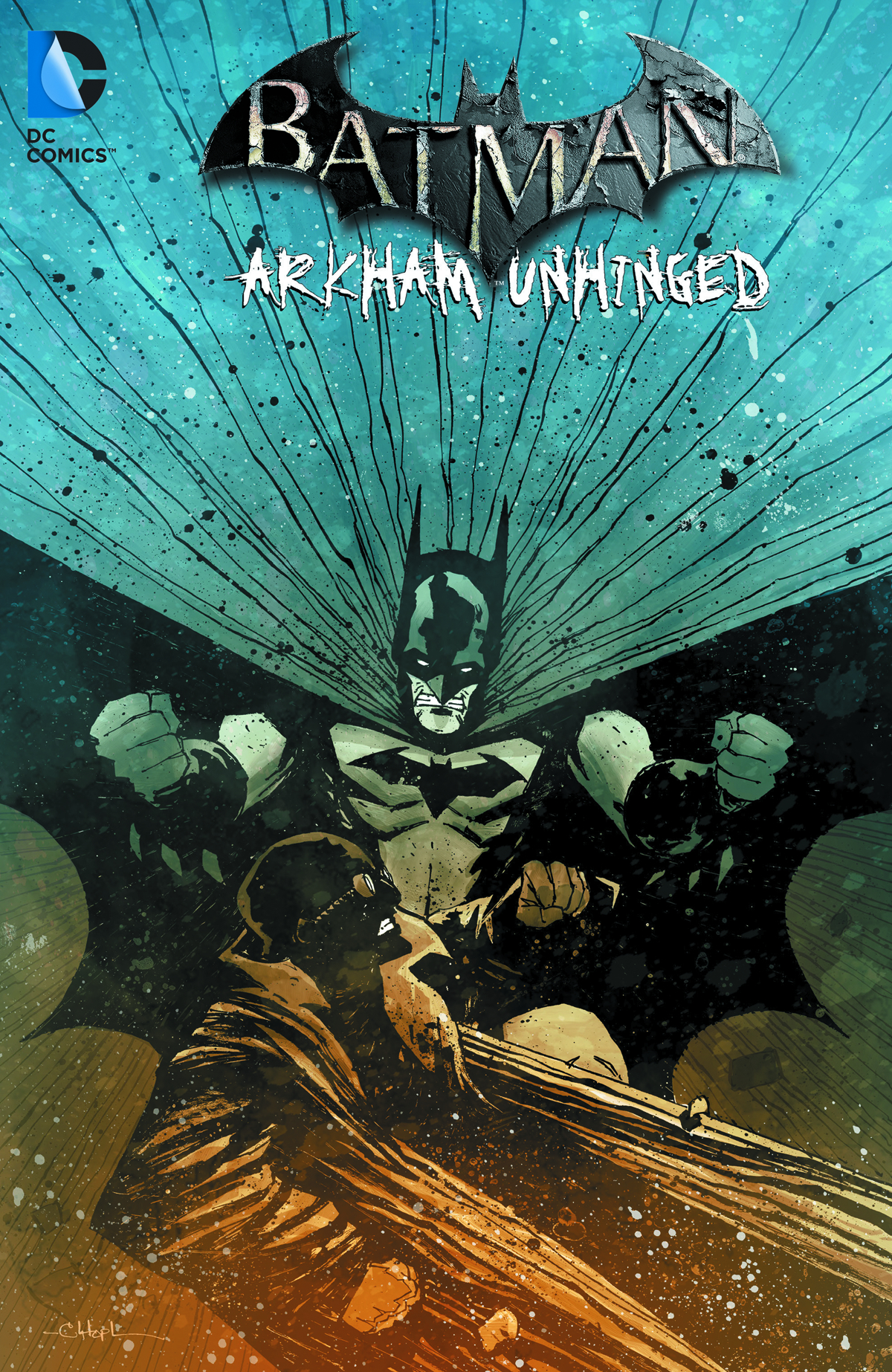 The prequel to the best-selling video game Batman: Arkham City concludes with these tales from issues #16-20. The mysterious new villain known as the Bookbinder has corrupted Gotham City's food supply, leaving the Dark Knight in a race against time to uncover the identity of this threat to his city!
BATMAN ARKHAM UNHINGED TP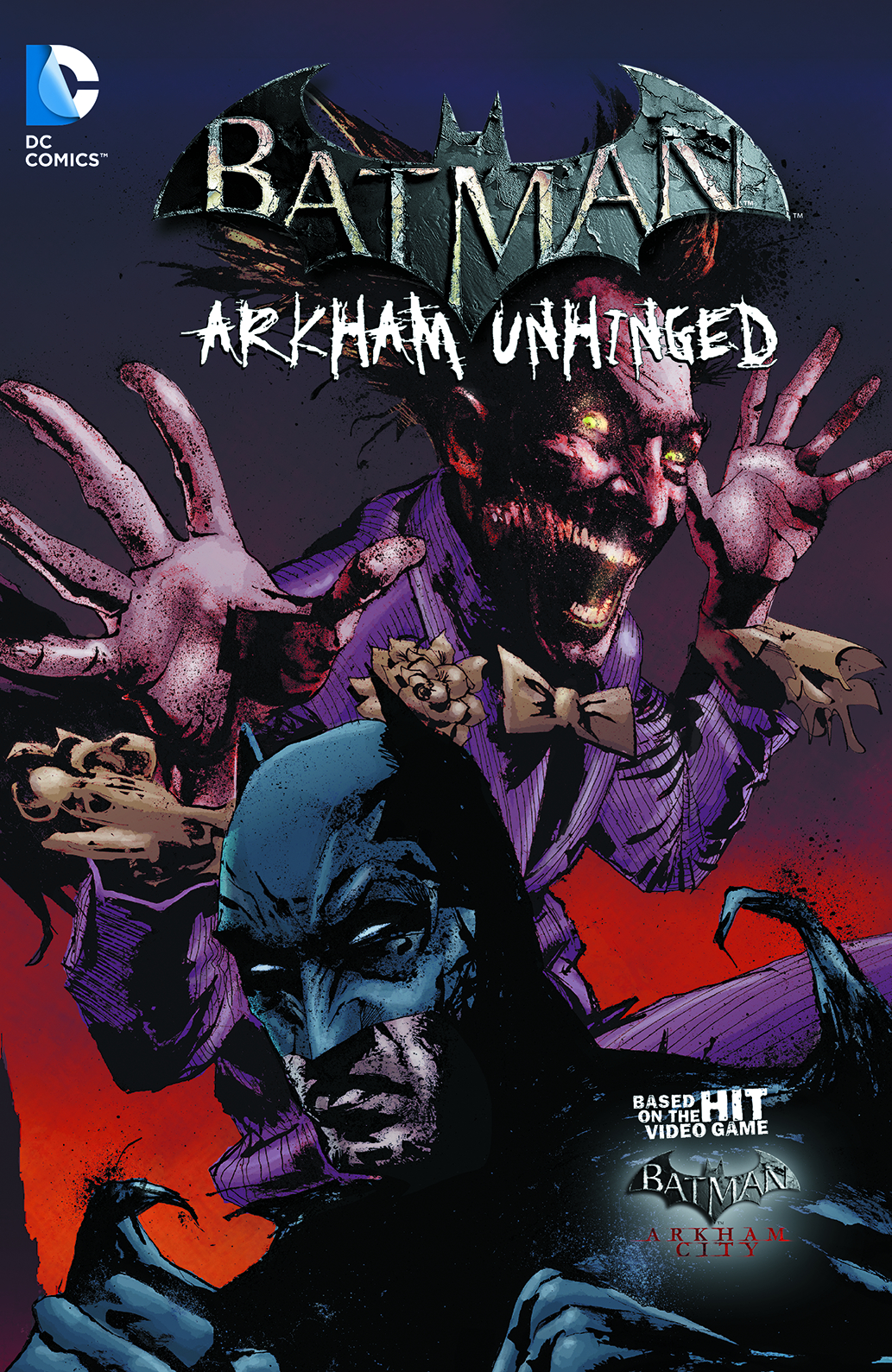 In the third collection of stories inspired by the hit video game, Dr. Hugo Strange has gained control of Arkham Asylum and is determined to keep the city's criminal element behind bars. Collected from issues #11-15 and the story "End Game."
BLOODSHOT TP VOL 05 GET SOME '90s tech. Bad attitudes. No wifi. It's Valiant's 21st-century shock troops - head-to-head against Project Rising Spirit's first wave of superhuman specialists!
With a valuable oil pipeline in dire peril, Bloodshot and the expendable commandos of H.A.R.D. Corps are headed to Africa to bring down a network of terrorist saboteurs. But as Bloodshot digs into the multinational oil conglomerate he's been brought in to protect, he'll soon find himself confronted by the complex truth behind the terror - and up close and personal with an older, scrappier, more grizzled generation of wet-wired soldier from the glory days of proxy wars and state-sponsored assassination.
Collecting BLOODSHOT AND H.A.R.D. CORPS #18-19, BLOODSHOT AND H.A.R.D. CORPS: H.A.R.D. CORPS #0, and BLOODSHOT AND H.A.R.D. CORPS #22-23, don't miss a single shot fired as acclaimed creators Christos Gage (Superior Spider-Man), Joshua Dysart (Harbinger Wars) and Duffy Boudreau (BlackAcre) partner with an all-star cast of top talents - including Bart Sears (X-O Manowar), ChrisCross (Superman/Batman) and Al Barrionuevo (The Authority) - for a brutal, globe-spanning cavalcade of missions from the classified archives of Project Rising Spirit and beyond.
DAREDEVIL BY MARK WAID TP VOL 06 Some days, it feels like the whole world is out to get you. Matt Murdock's dual life as a defense lawyer and the vigilante hero Daredevil comes to a head when the judicial system turns against him! As he struggles to keep his law firm afloat while his best friend and partner Foggy Nelson undergoes cancer treatment, a new case reopens a chapter from Matt's past - and pits Daredevil against a conspiracy that grips the highest levels of law and order in New York City. Plus: Daredevil takes on international and interstellar threats in tremendous team-ups with all-stars Silver Surfer and the indestructible Hulk! Collecting DAREDEVIL (2011) #28-30 and INDESTRUCTIBLE HULK #9-10.
DEAD LETTERS TP WHY WE LOVE IT: Here at BOOM! Studios, crime is in our blood. From our comic-turned-feature film 2 GUNS to our critically acclaimed series HIT, we've always had a
passion for all things noir. DEAD LETTERS is the next step in our exploration of the genre.
WHY YOU'LL LOVE IT: Creators Christopher Sebela (Ghost, High Crimes) and new-comer Chris Visions have combined to create a perfectly moody tale that will evoke memories of your favourite noir story-then turn it on its head. Don't miss out on a wholly unique take on crime fiction perfect for fans of Richard Stark's Parker, Criminal, and Fell. "Christopher Sebela writes this thing to damn near perfection. ...overall, this book looks supreme." IGN
WHAT IT'S ABOUT: Waking up in a fleabag motel with bandaged arms and a revolver on his desk, Sam doesn't remember a thing-not how he got here, where here is, or who he is. But the armed men knocking on his door do and Sam will have to use every trick from his forgotten repertoire to outrun and outsmart his way through a hard-boiled wonderland of gang wars, femme fatales, and big secrets. Collects issues #1-4.
JOURNEY INTO MYSTERY COMPLETE COLLECTION VOL 2 TP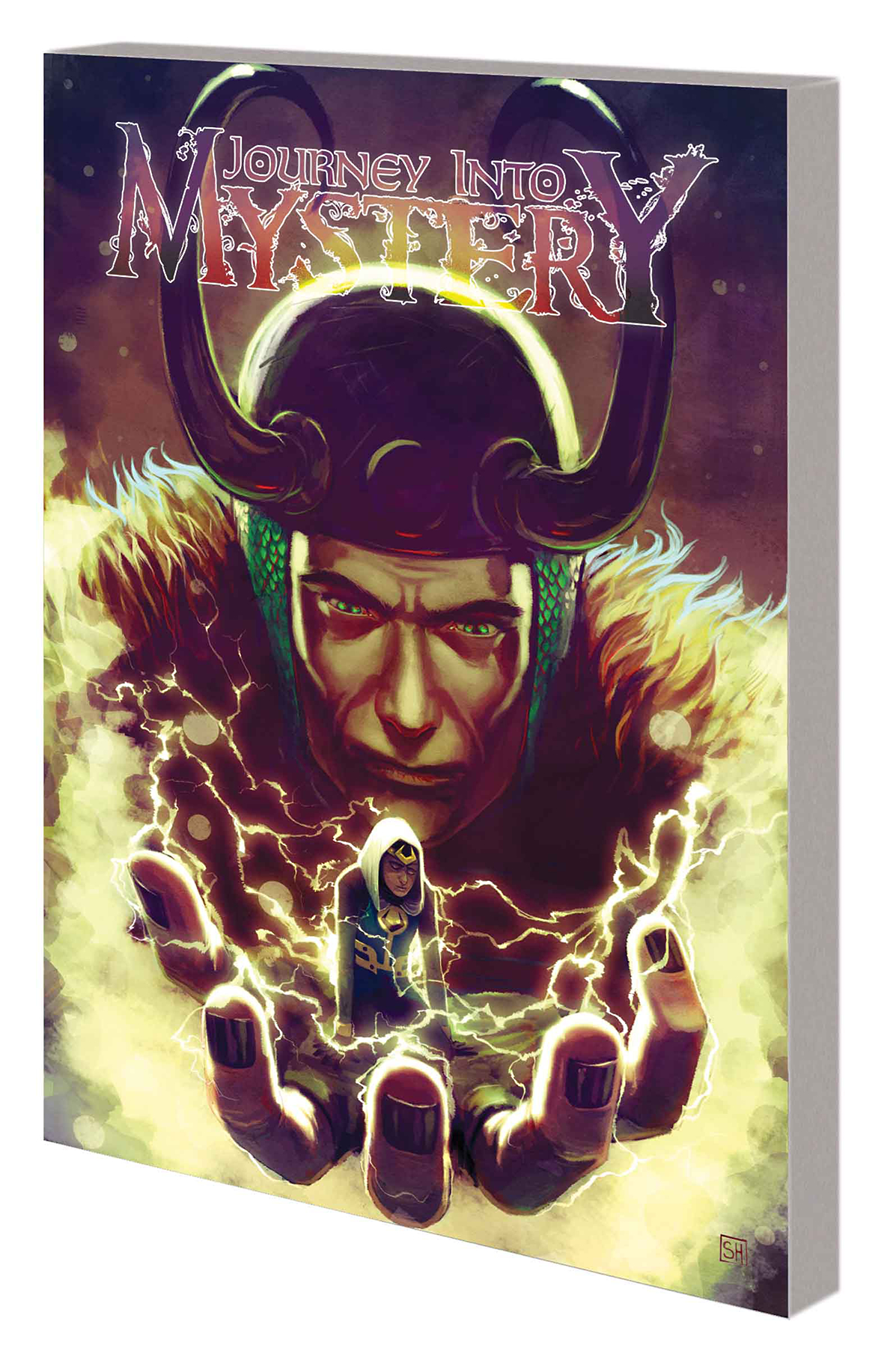 A forgotten hero returns - but will the truth behind his exile consume the world? Only the New Mutants can help young Loki now! Then, civil war breaks out among the British Manchester Gods! But even with Loki's aid, can Merlyn, King Arthur and Captain Britain prevail? And what does Hela want with the Holy Grail?! Meanwhile, Thor is caught in an eternal game between cosmic entities - and when the cursed Vanir return and declare war on Asgardia, Surtur's fire rages across the nine worlds! A desperate Loki journeys into the heart of Surtur's fiery kingdom, but Loki's future and past collide when Thor becomes trapped in the underworld- and the truth about young Loki is finally revealed! Collecting EXILED #1, NEW MUTANTS (2009) #42-43, JOURNEY INTO MYSTERY (1952) #637-645, and THE MIGHTY THOR #18-22 and ANNUAL #1.
JUSTICE LEAGUE DARK VOL 4 TP THE REBIRTH OF EVIL When Superman is stricken by a mysterious illness, Wonder Woman leads the JL Dark on a quest to find Pandora's Box and a cure it may contain - but the Phantom Stranger pleads with the team to stop before they accidentally end the world! Collecting issues #22-29 of the hit series!
KATANA VOL 1 TP SOULTAKER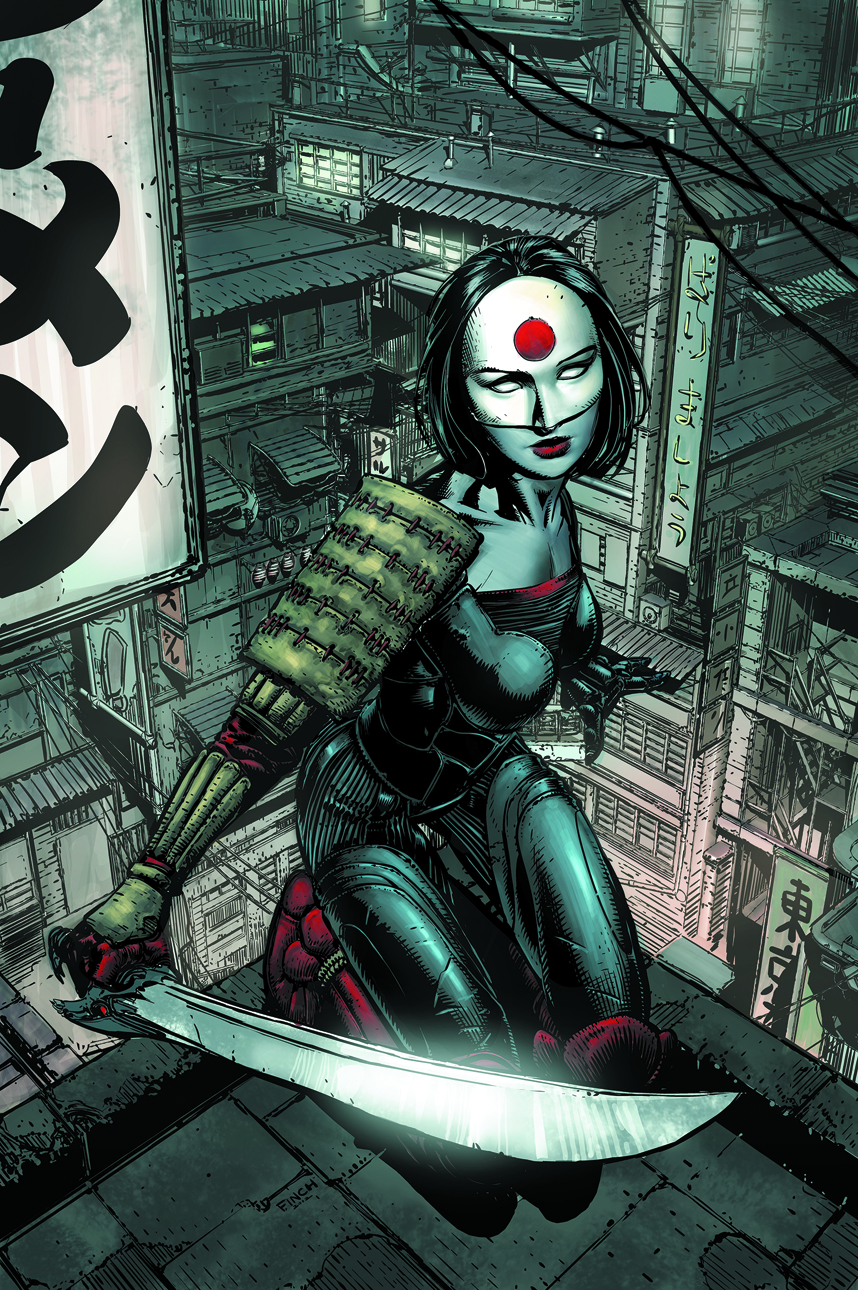 In these stories from KATANA #1-6 and JUSTICE LEAGUE DARK #23.1: THE CREEPER, the former assassin and new Justice Leaguer embarks on a quest to restore the Outsiders to their former glory! Will she succeed, or will she be overcome by the power of her sword, the Soultaker?
KILLER OMNIBUS TP VOLUME 02 For the first time ever, Volumes Three and Four of the Eisner
Award-nominated series THE KILLER are collected in a definitive omnibus.
After four years away from a world of violence and corruption, the Killer is
drawn back to the life of a hired gun. Though his brief retirement has not
dulled his skills or resolve, new jobs will threaten his way of life and the very
foundation of his morality. From the creative team of Jacamon and Matz, this
collection tells the continued story of one assassin's journey through a world
of relentless violence.
LOKI AGENT OF ASGARD VOL 1 TP TRUST ME Kid Loki's all grown up - and the God of Mischief is stronger, smarter, sexier and just plain sneakier than ever before. As Asgardia's one-man secret service, he's ready to lie, cheat, steal, bluff and snog his way through the twistiest, turniest and most treacherous missions the All-Mother can throw at him - starting with a heart-stopping heist on Avengers Tower! And that's just the beginning as Loki takes on Lorelei in Monte Carlo's casinos and heads back to the dawn of Asgard to join its greatest heroes on a quest for a certain magical sword! But when he puts together a crew to crack the deepest dungeons of Asgardia itself, there may be one plot twist too many for even Loki to handle! Collecting LOKI: AGENT OF ASGARD #1-5 and material from ALL-NEW MARVEL NOW! POINT ONE #1.
LUCIFER TP VOL 4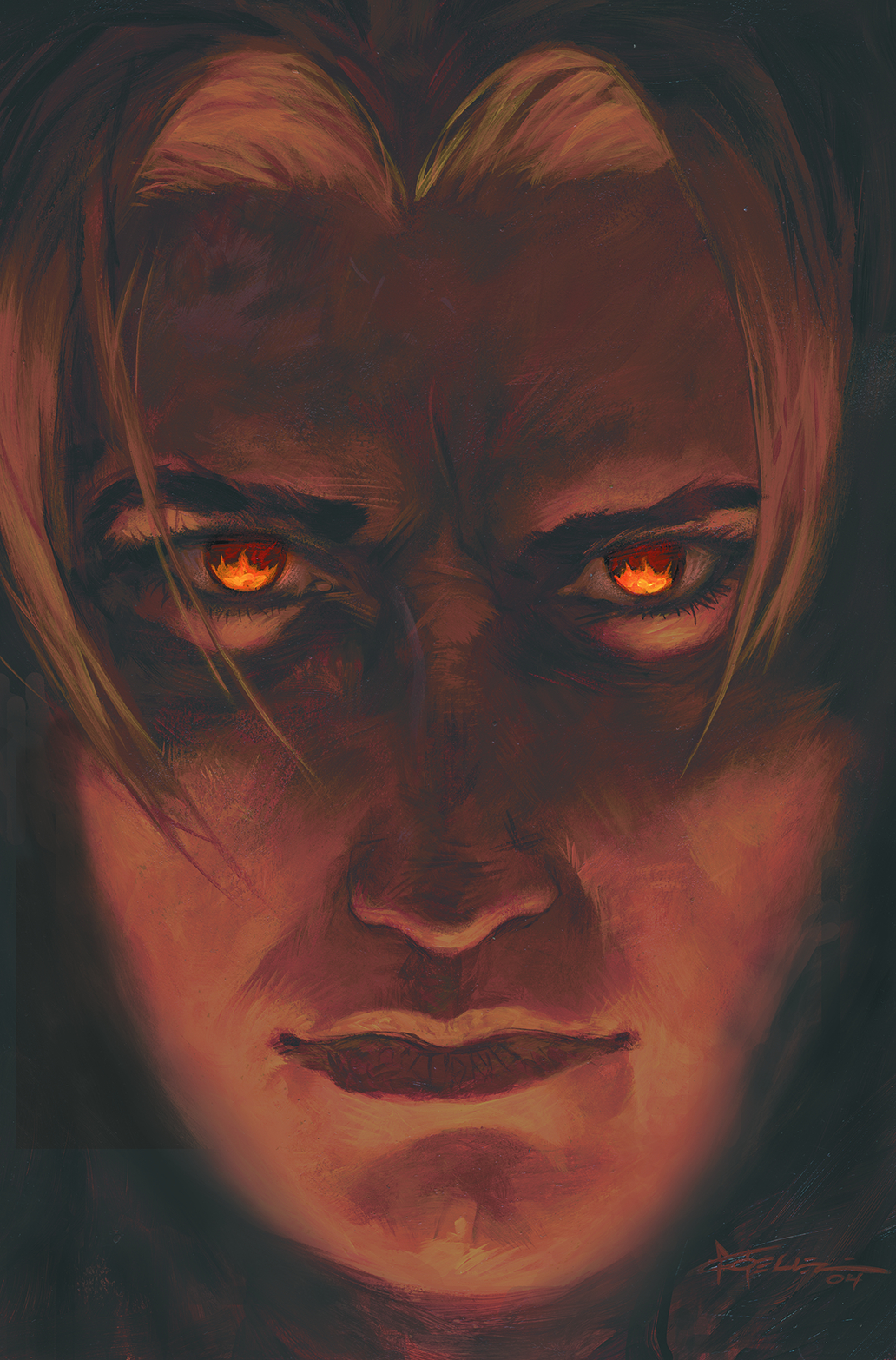 In this final LUCIFER volume collecting issues #62-75, the war in Heaven reaches its universe-shaking conclusion as the forces of Heaven, Hell, and everyone in between wage a final battle to determine the fate of both Yahweh and Lucifer's Creations - a fate no one, not even the Lightbringer, could have foreseen.
MONSTER AND MADMAN TP The year is 1888 and the area of the city known as Whitechapel is about to become a slaughterhouse. Eleven women will be murdered. Only five will be attributed to Jack the Ripper. Discover the secret history of the Ripper and the Frankenstein Monster!
NOT THE ISRAEL MY PARENTS PROMISED ME TP
In Harvey Pekar's final memoir, he recounts the entire history of the Jews to explain how he lost his faith in the state of Israel. Pekar grew up a staunch supporter of the Jewish state, but as he grew up he confronted more and more questions his parents couldn't answer. Not the Israel My Parents Promised Me interweaves Pekar's gradual disaffection with the modern state of Israel with a comprehensive history of the Jews, from biblical times to the present, as Pekar and the book's illustrator, JT Waldman, wrestle with the mythologies and realities surrounding the Jewish homeland.
PUNISHER TP VOL 01 BLACK AND WHITE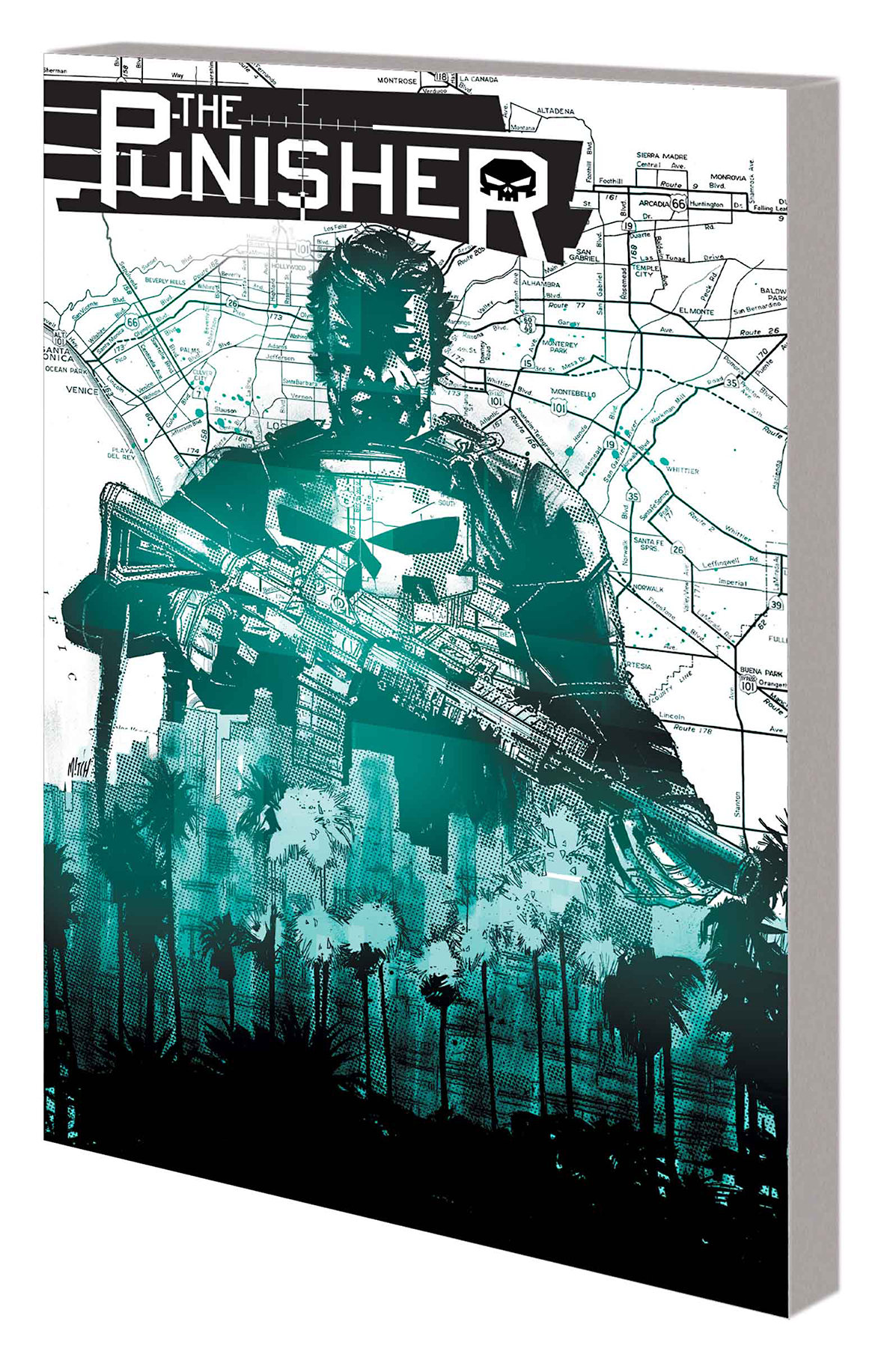 For years the Punisher waged war on crime in New York - but a lead on a major source of drugs, weapons and more has set his sights due west! Frank Castle is in the City of Angels, taking on the powerful Dos Sols gang - but when he discovers their newest weapon, it's bad news...for him! Now the Punisher must duke it out with A.I.M., even as the Dos Sols' takeover of Los Angeles begins and war breaks out in the streets! Will the city burn, or can Frank fight fire with fire? And even if Frank can overcome A.I.M. and the Dos Sols, can he escape the tightening noose of the Howling Commandos? Caught between a posse of Punisher predators and the targets of his own one-man war, Frank's manifest destiny may be a shallow grave! Collecting PUNISHER (2014) #1-6.
RINGWORLD GN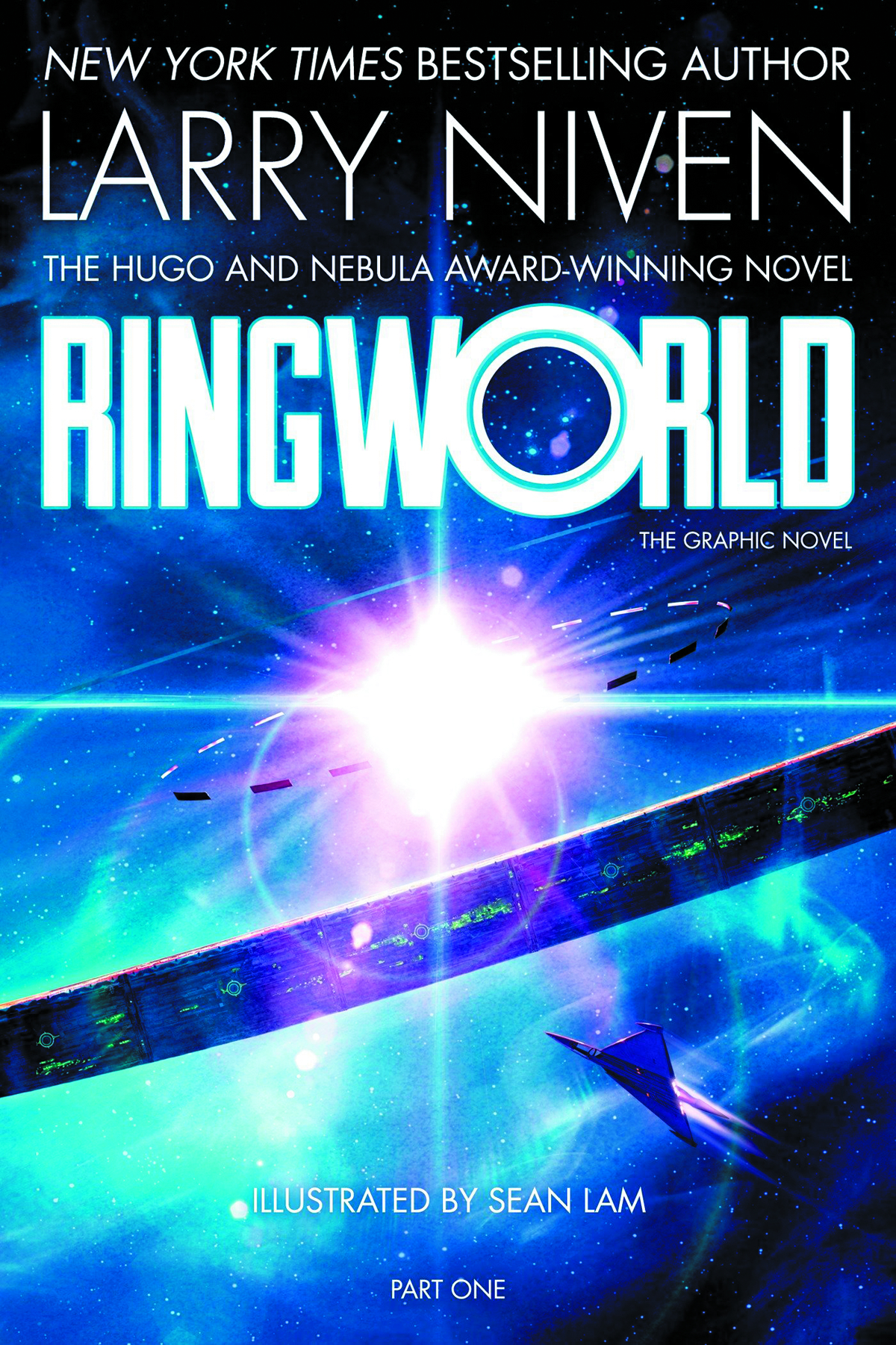 A modern science fiction classic, Ringworld won the Hugo and Nebula Awards for best novel in 1970. Now this SF classic is adapted into a thrilling manga adventure. Two-hundred-year-old human Louis Wu is recruited by a two-headed alien named Nessus to join him, a felinoid warrior alien named Speaker-to-Animals, and the infinitely lucky human Teela Brown to explore an alien artifact. They find a Ringworld, a ribbon millions of miles long built around a distant sun. The civilization has fallen into savagery, though, and after crashing into the Ringworld, Louis must come up with a clever plan to get back to known space, hundreds of light years away.
SECOND CHANCE AT SARAH HC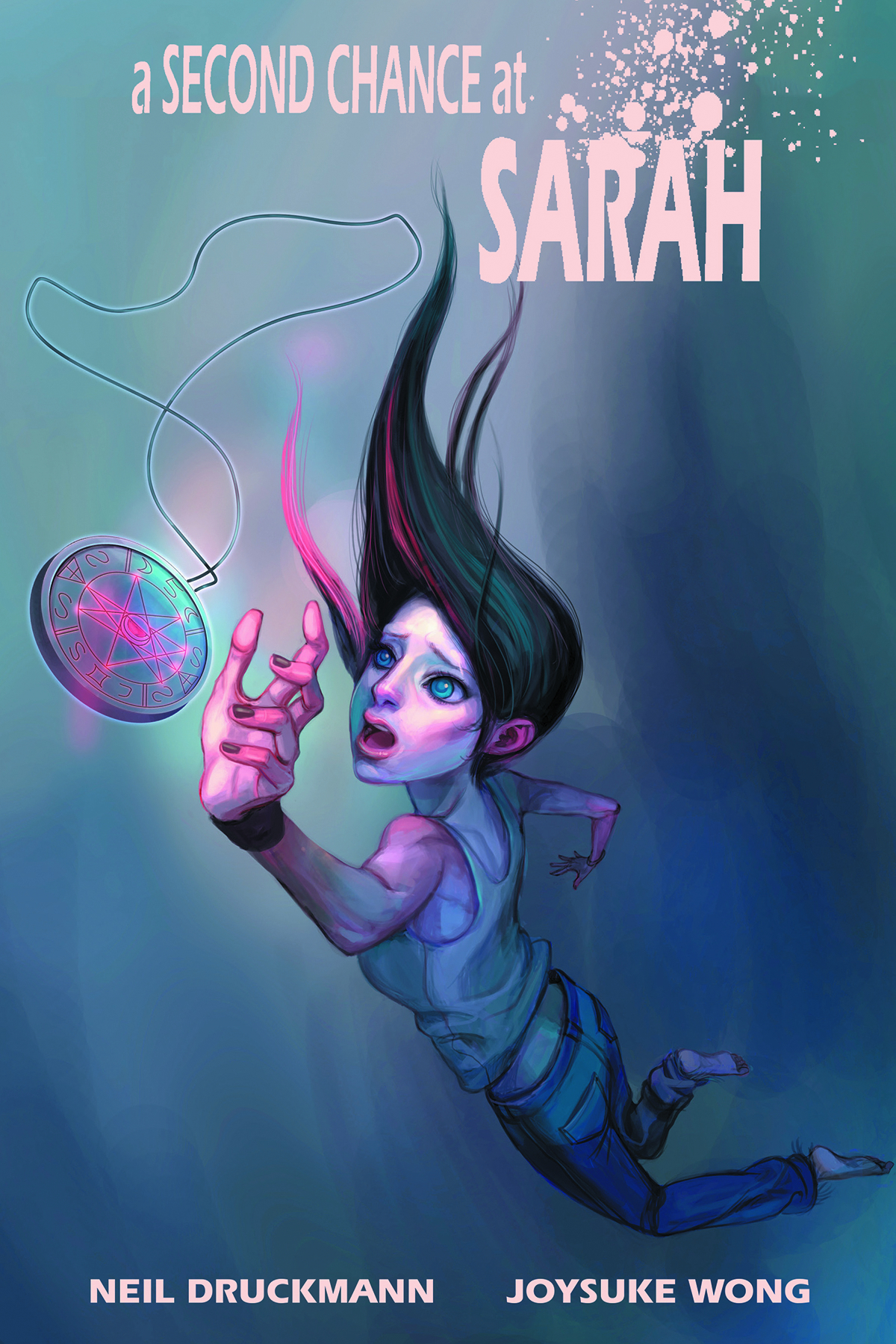 As his wife Sarah lies dying, John makes a deal with a demon for a desperate chance to save her! Transported to their childhood, John gets a single day to prevent the tragedy that led to Sarah's present-day doom, all while trying to convince her that he really is who he says!
An original graphic novel from the creative director of The Last of Us!
SHADOWMAN END TIMES TP Jack Boniface thinks that he's finally fixed his life - and the source of the dark power inside him. But when a figure from the past emerges to reveal the troubling truth about his destiny, the latest Shadowman will be forced to run a gauntlet of his darkest fears realised: the rise of a wild new pantheon of Voodoo loas... the return of his father, Josiah...and the earthly restoration of his oldest and deadliest enemy, Master Darque. Make no mistake - doom is coming for Shadowman...and the devastating consequences are about to lead Jack Boniface to a perilous turning point!
Collecting the oversized SHADOWMAN: END TIMES #1-3, the end times begin right here as master storyteller Peter Milligan (Hellblazer, X-Statix) and red-hot artist Valentine De Landro (X-Factor) push New Orleans' nocturnal guardian over the edge...and into a sinister new adventure!
TERRA FORMARS GN VOL 01 After humanity's first manned mission to the Red Planet was lost, a second expedition arrives. The explorers prepare to exterminate the cockroaches that were used to transform the Martian environment, but are shocked to discover that the insects have mutated into giant, aggressive humanoids with one overriding goal - exterminate the humans! However, this crew of explorers has each undergone the "Bugs Procedure," terrifying experimental surgery designed to make them more than human...
WINTER SOLDIER TP BITTER MARCH The year is 1966. S.H.I.E.L.D. sends secret agent Ran Shen to collect two Nazi scientists with the key to winning the Cold War. But the Soviets want the scientists, as well, and they've unleashed their most dangerous operative: the Winter Soldier, aka the brainwashed and presumed-dead partner of Captain America - Bucky Barnes! His mission: acquire the scientists by any means necessary - or kill them. The only obstacles in the Winter Soldier's way are an elite Hydra squad run by Chancellor Cassandra and Madam Worm - and his own returning memories! It's a classic '60s-style, high-octane spy pulp told at the Cold War's peak, filled with intrigue, adventure, romance and murder - with ramifications that will shatter relationships in the modern-day Marvel Universe! Witness the birth of the man who will one day destroy Captain America: the Iron Nail!
Collecting WINTER SOLDIER: THE BITTER MARCH #1-5.
ZAYA HC Zaya tells the story of secret agent in the distant future who left her post to seek a normal life as an artist and mother. When a biomechanical threat destroys an orbiting colony station and former fellow agents start dying, she is called back into the field to find and stop the danger. Her investigation leads to many questions about her own past, filled with explosive revelations.