New arrivals this week: the epic conclusion to horror/noir series FATALE, the origins of AMAZING SPIDER-MAN, tie-in miniseries for the FOREVER EVIL event ARGUS, BLIGHT and ROGUES REBELLION, The Incredible Journey meets Crossed in ROVER RED CHARLIE (those poor pups!), non-fiction educational books CARTOONISTS THAT CHANGED THE WORLD and THE GRAPHIC NOVEL CLASSROOM, and new collections for EX MACHINA, REVIVAL, STAR TREK, THE CROW and HARLEY QUINN.
What are you looking forward to reading this week? Talk to us @DavesComics!
AMAZING SPIDER-MAN EPIC COLLECTION TP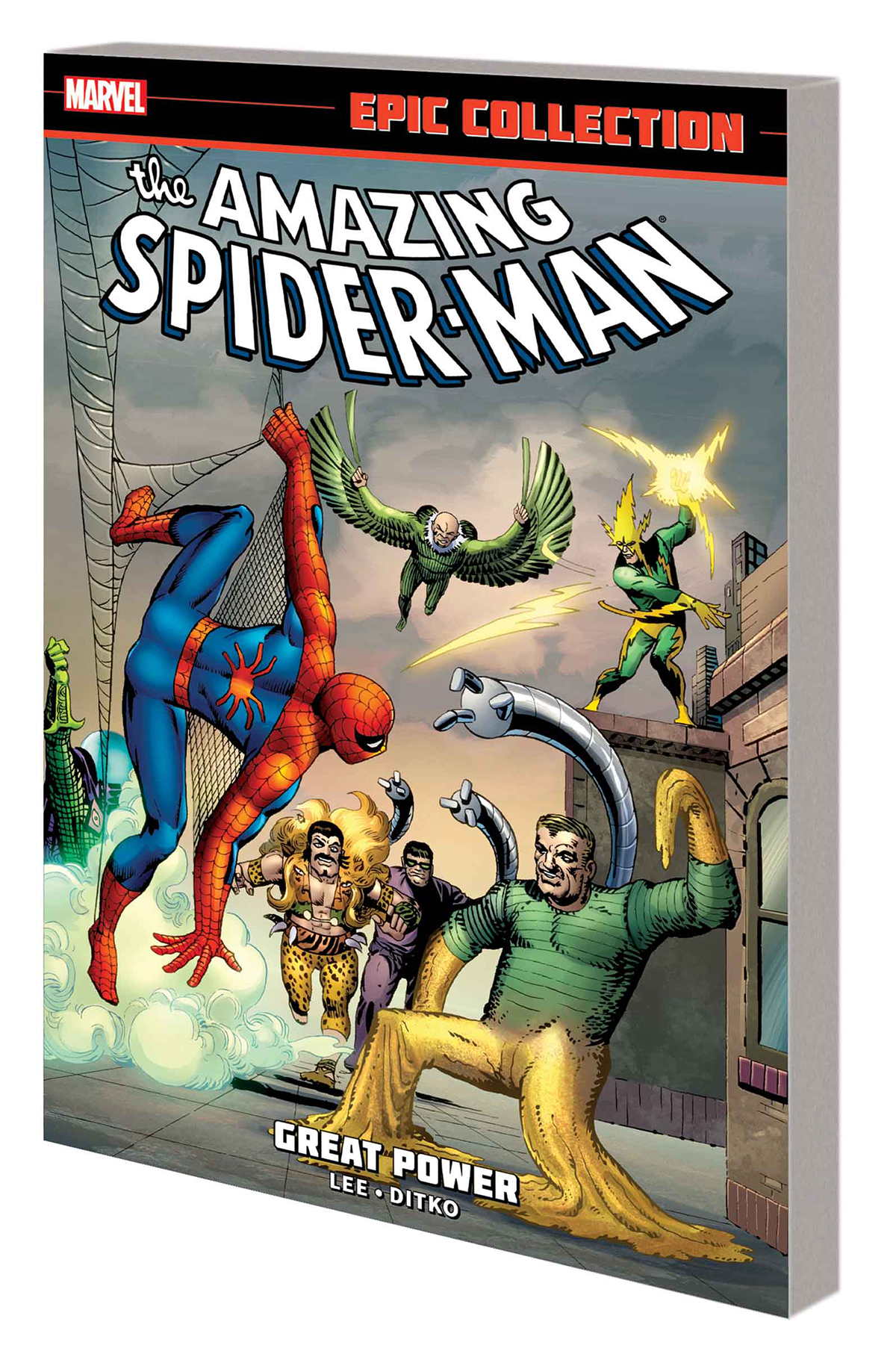 In 1962, in the pages of a comic book slated for cancellation, Stan Lee and Steve Ditko gave birth to one of the most enduring icons in American popular culture: the Amazing Spider-Man! Turning the concept of a super hero on its head, they imbued the young, guilt-ridden Peter Parker with the fantastic powers of an arachnid and the fantastic pressures of an everyday teenager. The combination was pure magic. Now, you can leap into Spider-Man's web-slinging world from the very beginning, including the tragic origin that started it all; the first appearances of the Daily Bugle and J. Jonah Jameson; and the debut of classic villains including the Green Goblin, Dr. Octopus, the Sandman, the Vulture and Electro! Collecting AMAZING SPIDER-MAN (1963) #1-17 and ANNUAL #1, and material from AMAZING FANTASY (1962) #15.
BATMAN GORDON OF GOTHAM TP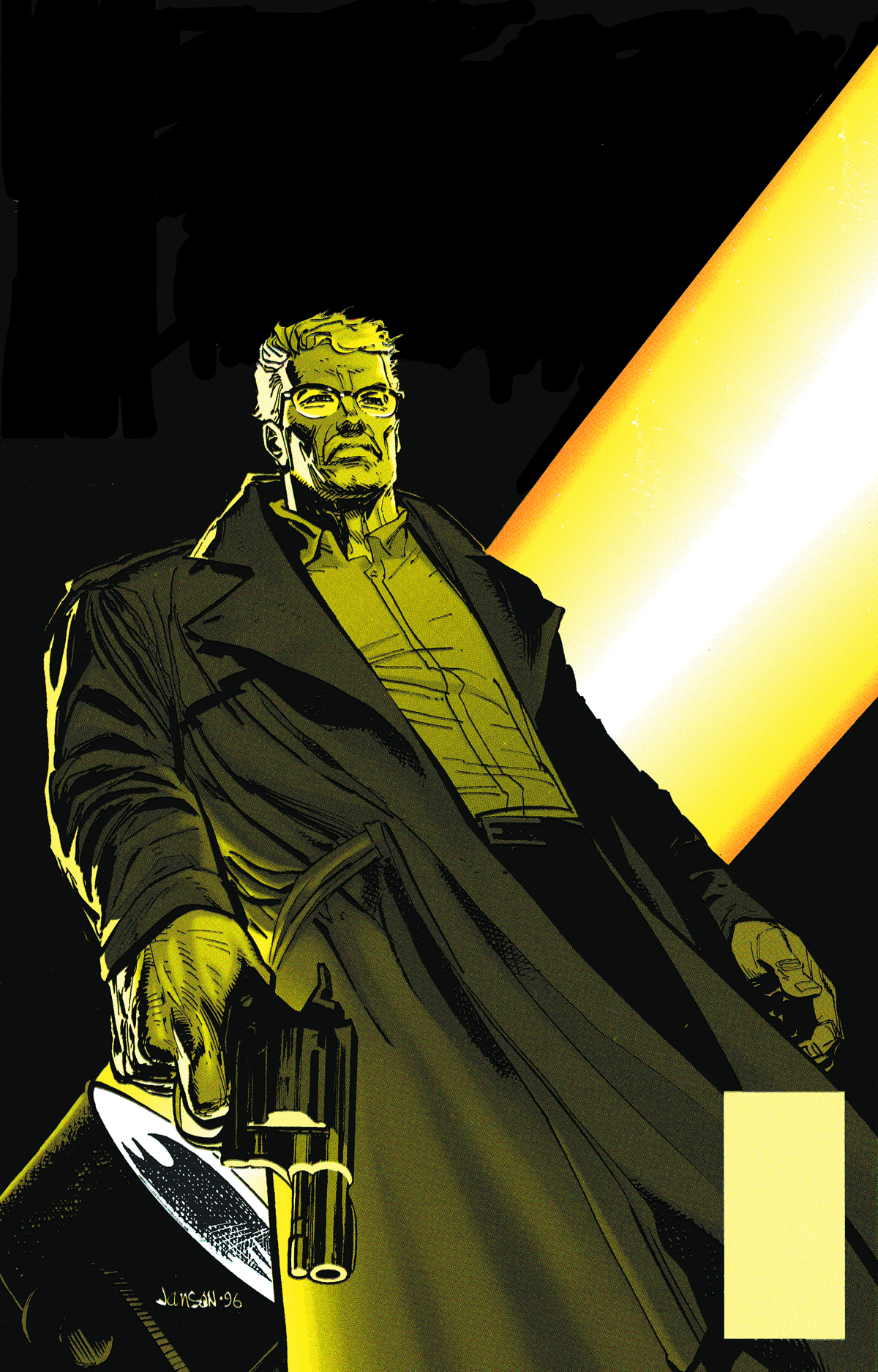 Jim Gordon, Gotham City's top cop, stars in this new collection of crime stories from the 1990s that stars the colorful, determined cops of Batman's home town. Collects BATMAN: GORDON OF GOTHAM #1-4, BATMAN: GCPD #1-4 and BATMAN: GORDON'S LAW #1-4.
CROW PESTILENCE TP Juarez, Mexico. A young boxer, Salvador, refuses to take a fall, but has no problem taking a vicious drug gang's pay-off. When they take their lethal revenge on Salvador and his family, he returns as THE CROW, in search of vengeance... and forgiveness.
EPIC CHRONICLES HAGAR THE HORRIBLE HC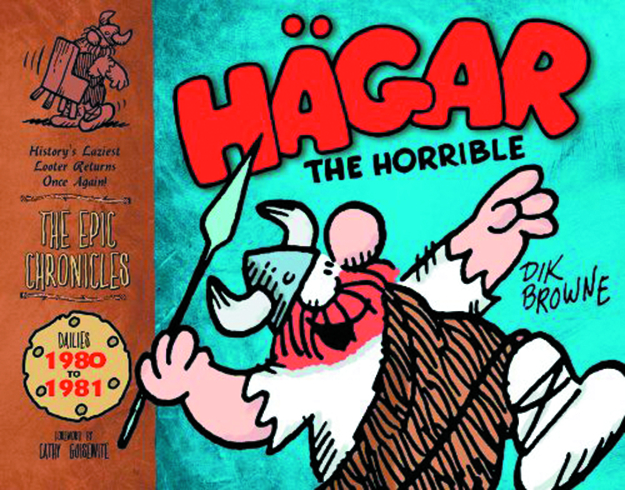 The continuing quest of Hagar the Horrible, the world's mildest marauder, to put food on the family table and loot in his coffers. Aided by his crew of odd-balls, misfits and miscreants, his sidekick Lucky Eddie, and his long suffering wife Helga, Hagar is the most famous Viking in history. This bumper volume collects every daily strip from July 1, 1980 to December 31, 1981 in one volume for the very first time. Also includes a feature from Chris Browne on his father and an introduction by Lynn Johnston.
EX MACHINA TP BOOK 03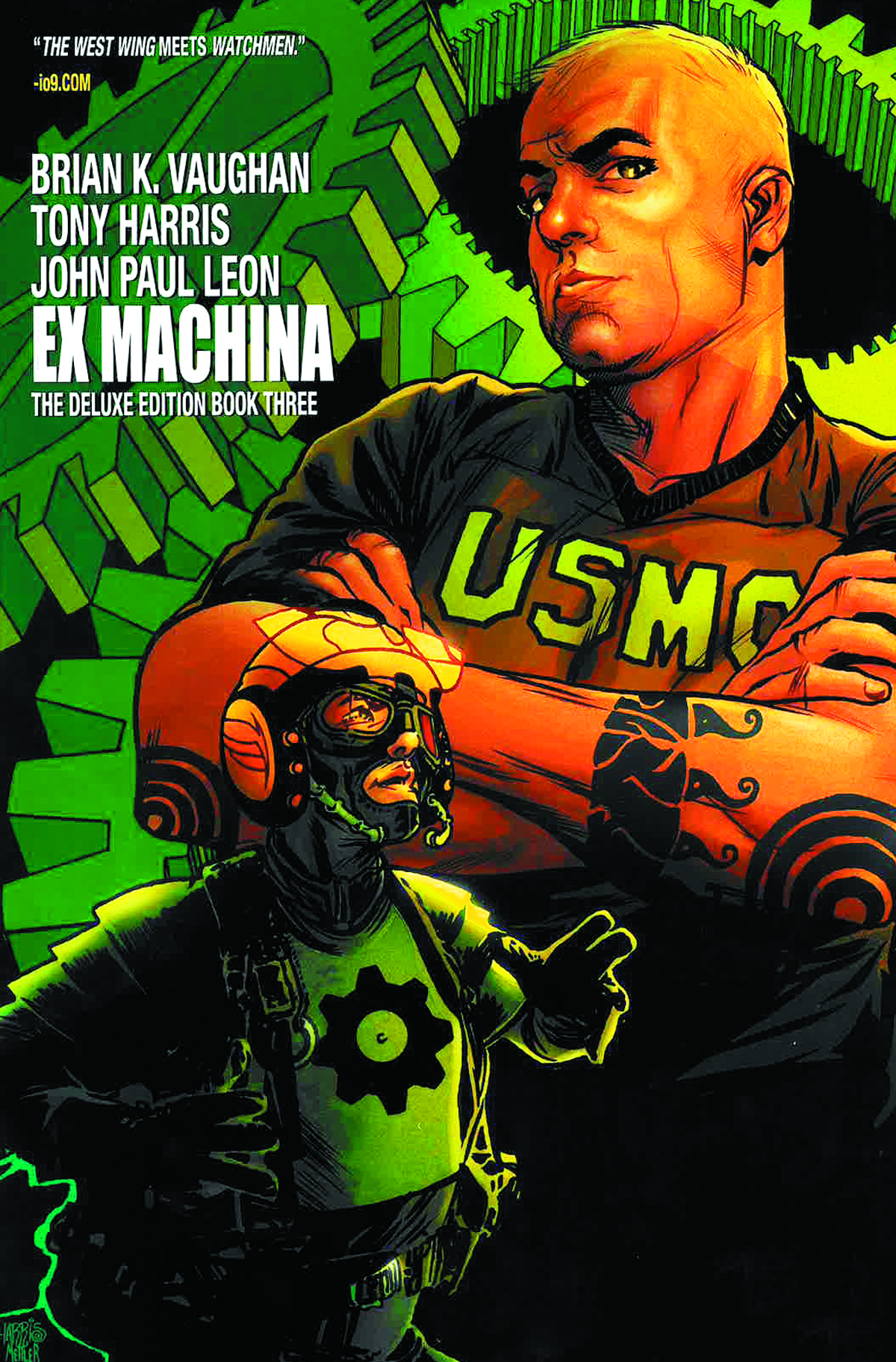 In these tales from EX MACHINA #21-29, EX MACHINA: INSIDE THE MACHINE and the EX MACHINA SPECIAL #3, Mayor Hundred faces difficult decisions regarding New York City's drug laws. But will a string of brazen robberies and a shocking suicide affect the Mayor's policy? And in a story set during the blackout of 2003, the mayor must deal with a city gone dark.
FATALE TP VOL 05 CURSE THE DEMON The final book in ED BRUBAKER and SEAN PHILLIPS's best-selling horror-noir epic. The secrets of the immortal Femme Fatale and her adversary come to light before their final explosive confrontation.
Collects FATALE #20-24
FOREVER EVIL ARGUS TP (N52)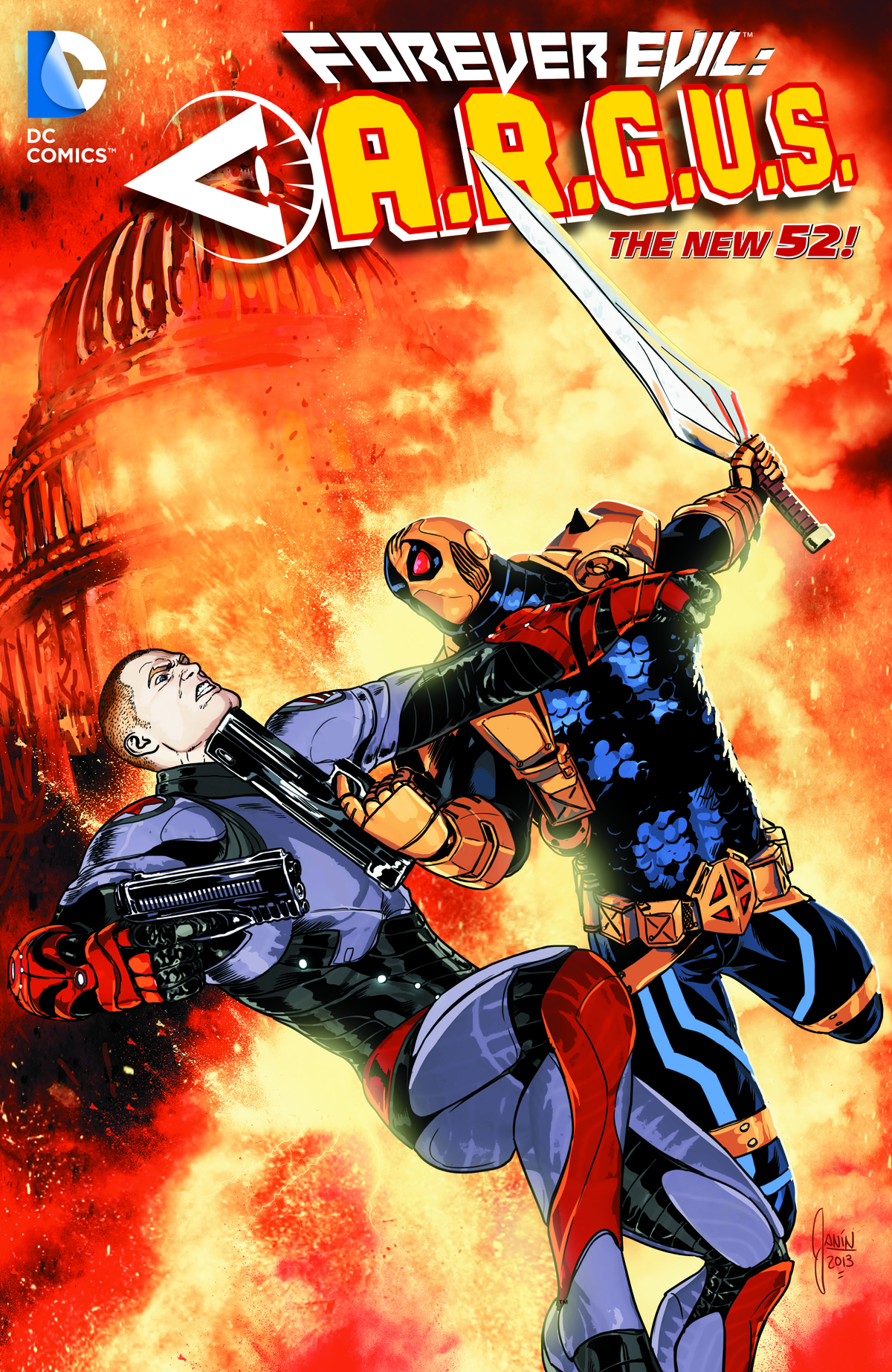 In this action-packed epic collected from the 6-issue miniseries tying into FOREVER EVIL, the villains have killed the Justice League and decimated A.R.G.U.S.'s headquarters! Only Steve Trevor and the surviving A.R.G.U.S. agents can pick up the pieces and save the civilian populace from unthinkable evil!
FOREVER EVIL BLIGHT TP (N52)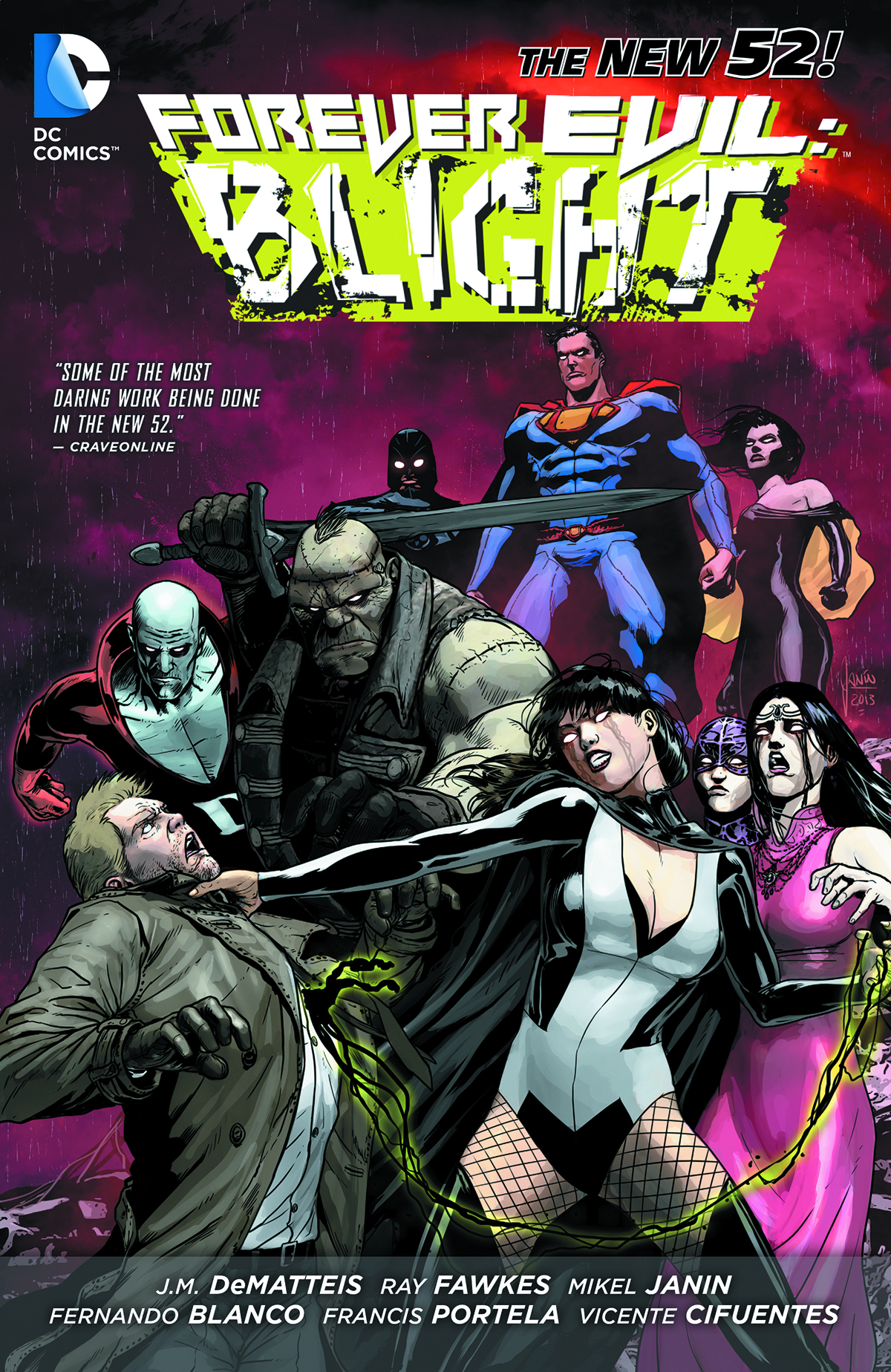 After a battle between the three Justice Leagues, the heroes of the DC Universe have all gone missing! With the unspeakable evil known as Blight unleashed upon the world, it's up to the Justice League Dark, Swamp Thing, Pandora and the Phantom Stranger to try and stop them from destroying everything around them. Collects JUSTICE LEAGUE DARK #24-29, TRINITY OF SIN: PHANTOM STRANGER #14-17, CONSTANTINE #9-12, TRINITY OF SIN PANDORA #6-9.
FOREVER EVIL ROGUES REBELLION TP (N52)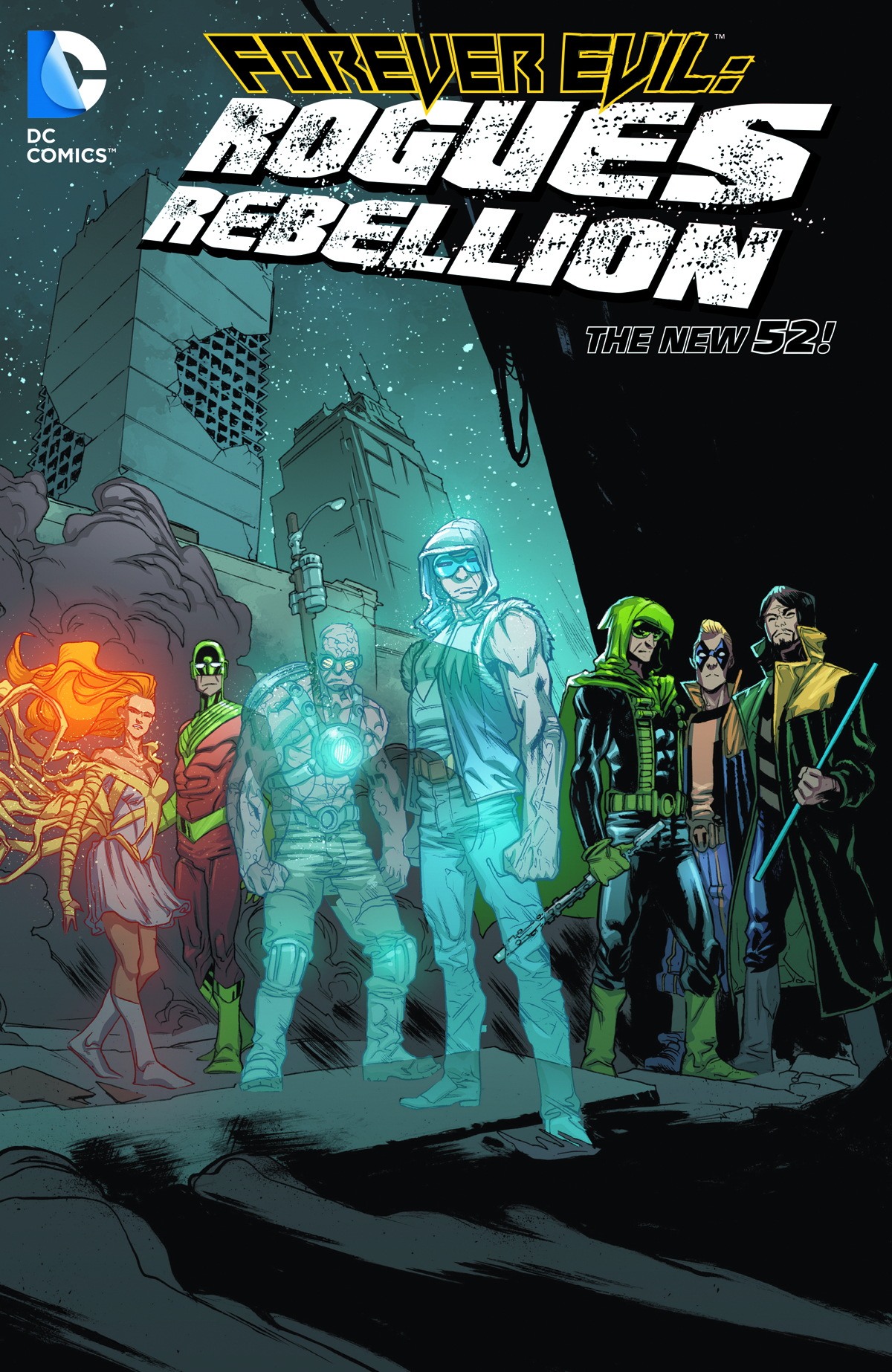 The Rogues call no man boss, but the threat of the Crime Syndicate isn't leaving them much choice! Will they fall in line, or refuse and risk certain death? How can the Rogues take on the Crime Syndicate together? Collected from the 6-issue miniseries, plus THE FLASH #23.1: ROGUES.
GET OVER IT GN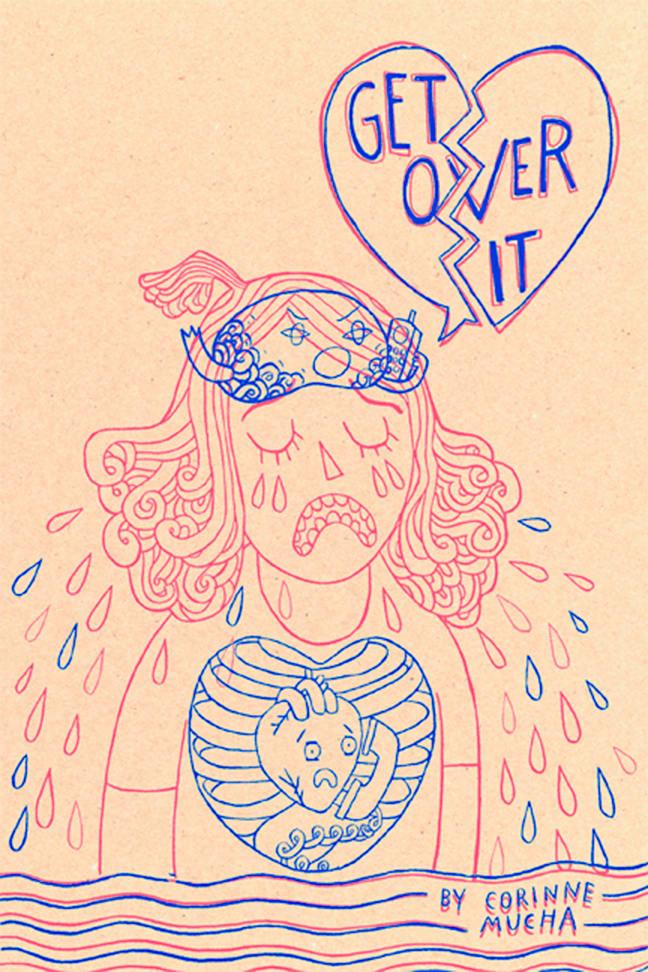 Connie Mucha, Xeric Award-winner for My Alaskan Summer, explores the strange behavior of her own broken hearts, Get Over It! takes us to the wisdom at the end of the relationship tunnel. With expert storytelling, Mucha gives us the gory, gooey details, inducing smiling and cringing in almost equal measure.
GRAPHIC NOVEL CLASSROOM SC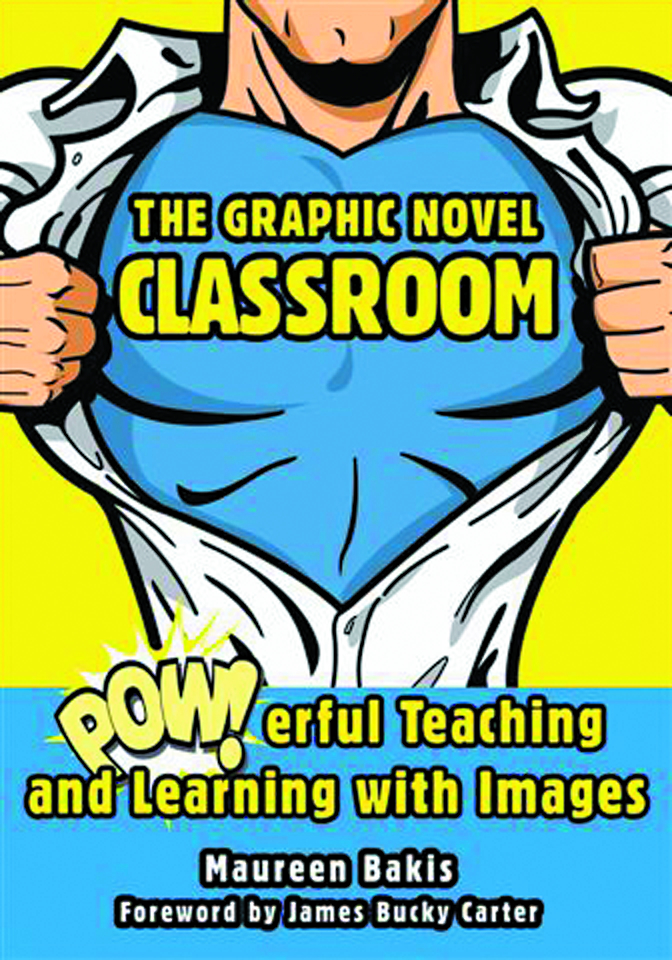 Every teacher knows that keeping adolescents interested in learning can be challenging; The Graphic Novel Classroom overcomes that challenge. In these pages, you will learn how to create your own graphic novel in order to inspire students and make them love reading. Create your own superhero to teach reading, writing, critical thinking, and problem solving! Secondary language arts teacher Maureen Bakis discovered this powerful pedagogy in her own search to engage her students. Readers will learn how to incorporate graphic novels into their classrooms. This all-encompassing resource includes teaching and learning models, text-specific detailed lesson units, and examples of student work.
HARLEY QUINN VENGEANCE UNLIMITED TP In issues #26-38 of her previous series, Harley attempts to balance psychiatry and her criminal activities - until she's suspected of murdering a police officer! Plus, Harley gains super powers!
LITTLE WORLD OF LIZ CLIMO
Artist Liz Climo has charmed her fans with her comic world of whimsical animal characters, where everyone from grizzly bears, dinosaurs, rabbits, and anteaters grapple with everyday life with wit and humor. Through her comics, we discover that an armadillo can dress for Halloween, a dinosaur can be a loving parent ... and a rhino can squeeze orange juice! This new collection features more than 100 of her comics, starring her beloved characters in all kinds of funny situations, from celebrating holidays to helping friends.
LONE WOLF AND CUB OMNIBUS TP VOL 06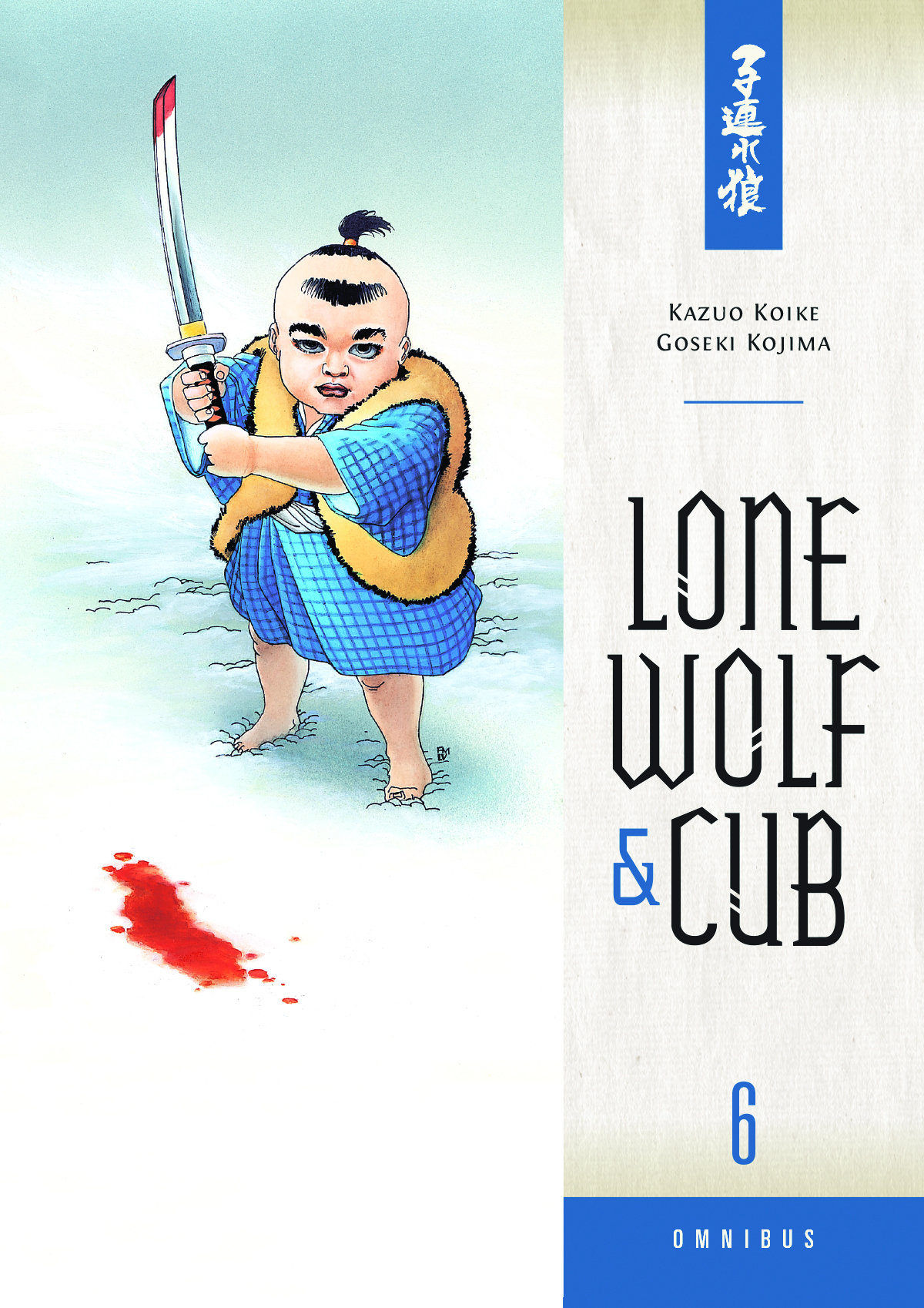 Separated from his son while battling Yagu assassins, Itto Ogami's mission of retribution heats to a boil as he cuts through any obstacle to find his missing child. But little Daigoro, though a mere toddler, is the son of the most formidable and resourcefull samurai in the land. Though alone in a cruel world, Daigoro has the heart of a warrior!
MARVEL COVERS ARTIST ED HC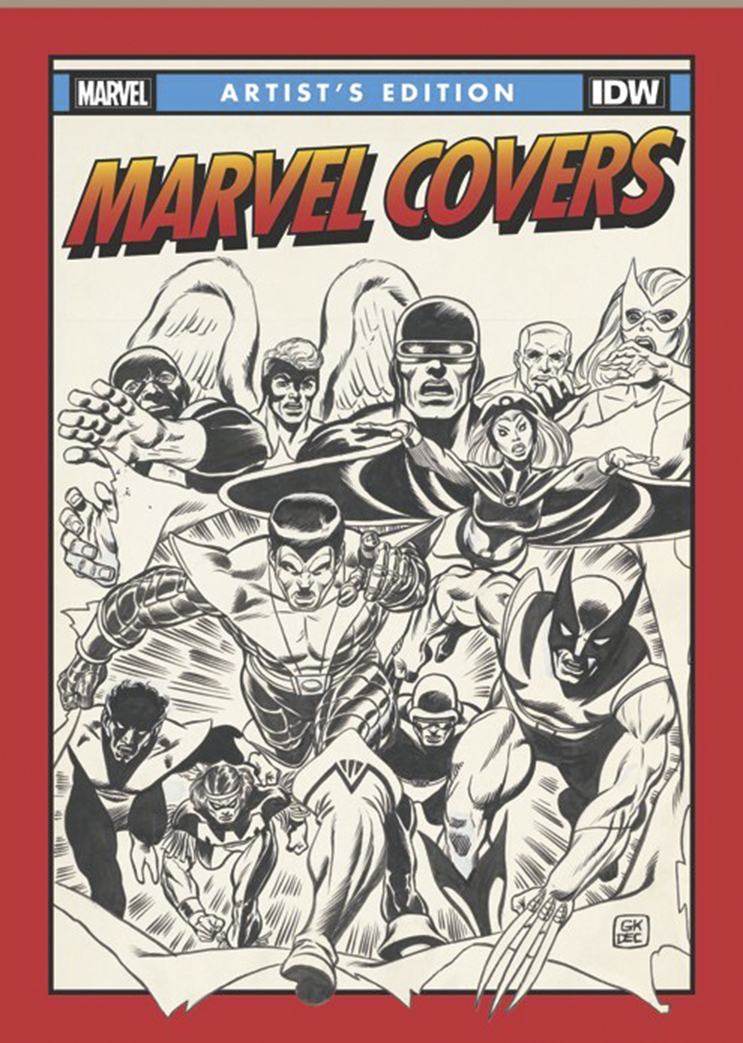 Marvel Comics is the home of some of the greatest and most iconic cover images in the history of comics. This unique Artist's Edition will feature an amazing "Best of" selection of gorgeous covers by a veritable who's who of the medium. From Neal Adams to Art Adams, Frank Miller to Jack Kirby, Jim Steranko to Jim Starlin, there has never been a book like this before and you are not likely to see its ilk again anytime soon!
MARVEL UNIVERSE ULT SPIDER-MAN DIGEST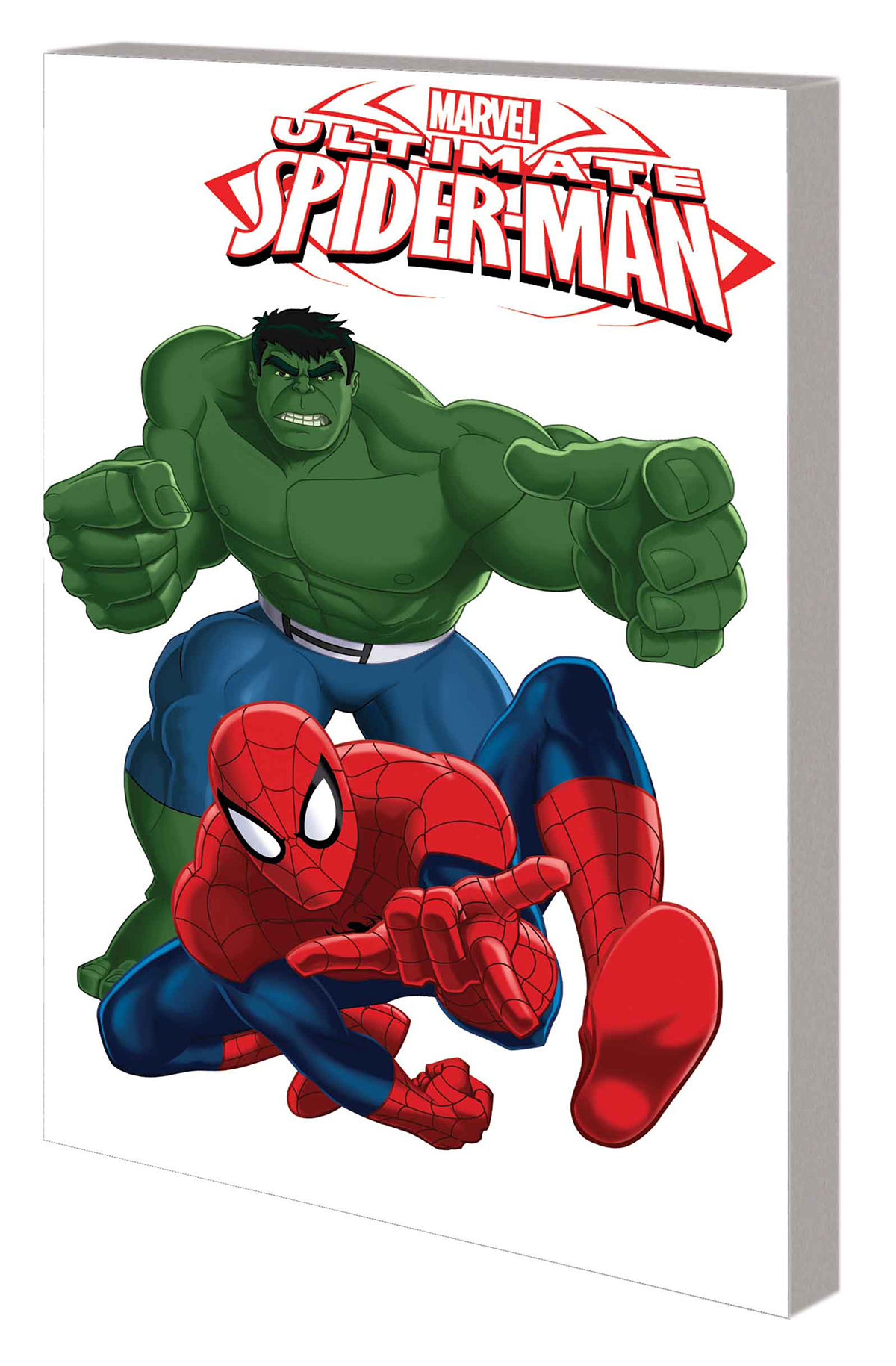 Featuring screen-capture images from MARVEL'S ULTIMATE SPIDER-MAN
The smash Disney XD hit webs its way right out of your TV!
Scorpio and the Zodiac have taken over the S.H.I.E.L.D. Helicarrier! Now, Spider-Man and Nick Fury must put their differences aside and team up!
Spider-Man is put on a S.H.I.E.L.D. security detail to protect J. Jonah Jameson from the Beetle, on the same day Mary Jane has an interview at the Daily Bugle!
Spidey and the team sneak off to a desert island for a vacation! But it's hard to relax when the beach beneath your feet is the villainous Sandman!
After Hulk falls sick with an alien infection caused by the Phalanx, Spider-Man, tries to hide him at his house!
It's all-out action and excitement as the hit Disney XD TV show bursts off the screen and into your hands with these screen-capture adaptations! Collecting MARVEL UNIVERSE ULTIMATE SPIDER-MAN #25-28.
MASTERFUL MARKS CARTOONISTS WHO CHANGED THE WORLD No one has told the story of comic art in its own medium, until now. In Masterful Marks, top illustrators reveal how sixteen visionary cartoonists overcame massive financial, political, and personal challenges to create a new form of art that now defines our world. Superhero comics didn't exist until two teenagers from Cleveland created the first superhero of all time: Superman. Advertising artist Theodor Geisel released his first book in 1937 as Dr. Seuss, and children's literature was never the same. Charles M. Schulz's perseverance and passion gave the world Peanuts, the world's most famous comic strip. Featuring these tales, and profiling other giants, Masterful Marks illustrates how graphic storytelling became such a rich and popular medium.
MAXX MAXXIMIZED HC VOL 02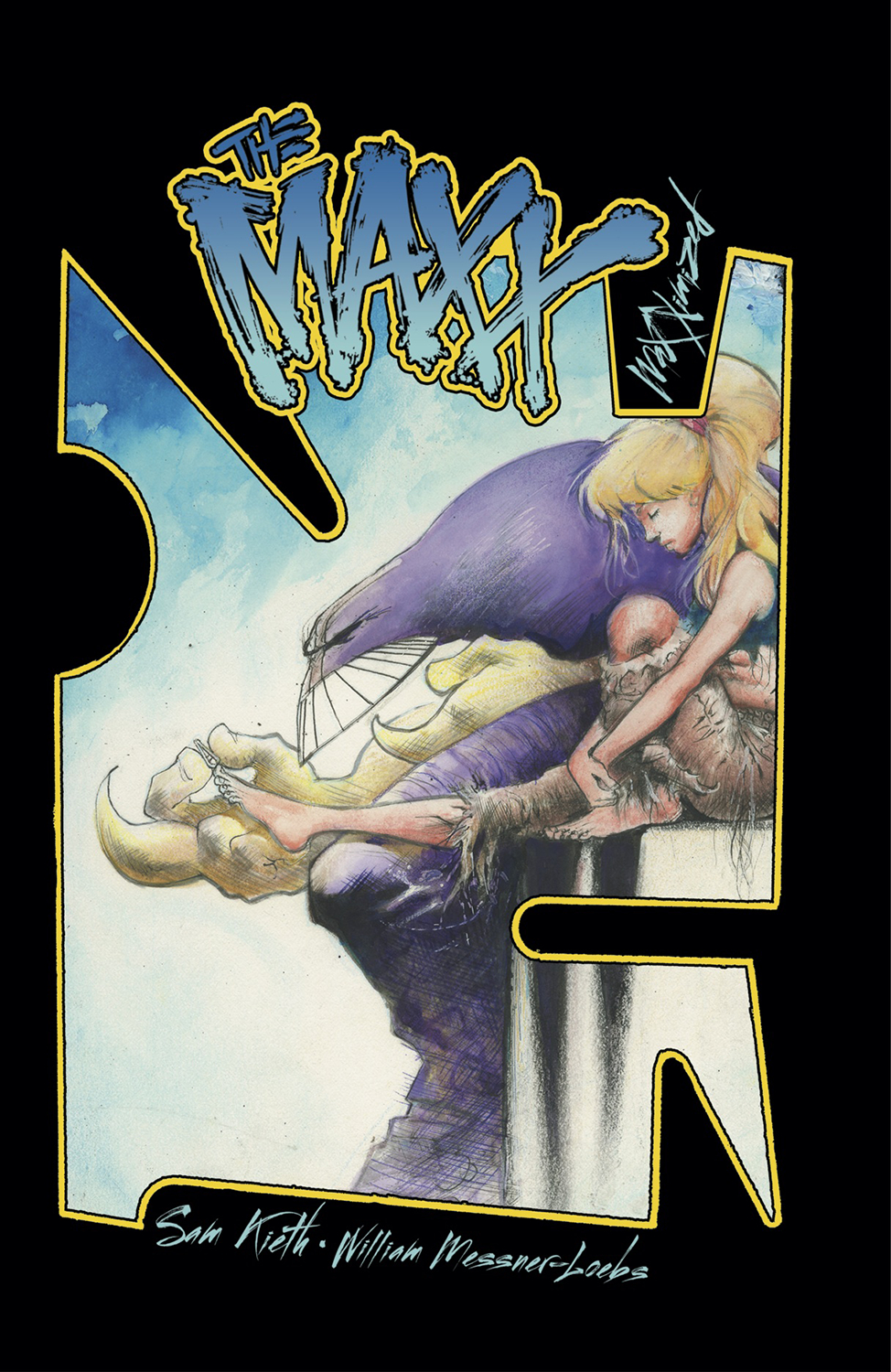 Volume 2 continues the re-presentation of Sam Kieth's and William Messner-Loeb's masterpiece series, The Maxx, with all new colors by Ronda Pattison collected in this beautiful oversized hardcover.
MMW MIGHTY THOR TP VOL 05 A masterpiece of immortal action, cosmic scope and boundless drama, Stan Lee and Jack Kirby's THOR marks a cornerstone of the Marvel Universe - and in this collection they kick their efforts up a cosmic notch! It begins when Thor is captured by Rigellian colonizers and pitted against Ego, the Living Planet! The action continues non-stop from there as Thor faces the High Evolutionary and his man-beasts, battles the Ulik the Troll in the under-earth menace's first appearance, and confronts the unstoppable Destroyer! There's a soft spot to these tales, too, as Thor struggles to reconcile his love for the mortal Jane Foster. And when Lady Sif returns, the cup runneth over with drama and delight! Collecting THOR (1966) #131-140 and ANNUAL #2.
ON THE BOOKS GN
A "David and Goliath" story, On The Books is the first-hand account of the labor struggle at NYC's legendary Strand bookstore in the summer of 2012. Told by Greg Farrell, an employee of the store who interviewed numerous other members of the staff, the book examines the motives and actions of those involved, including the store, the staff, the union local, and the people of New York City, as understood by the author. Farrell gives voice to his comrades, who provide a depth of opinion and fairness to accompany Farrell's often very personal interpretation of events. In its ten short chapters the book explores at once the inner workings of our national retail environment, the current state of the book trade, and what happens when that no longer seems possible.
REVIVAL TP VOL 04 ESCAPE TO WISCONSIN For one day in rural central Wisconsin, the dead came back to life. Now it's up to Officer Dana Cypress to deal with the media scrutiny, religious zealots, and government quarantine that has come with them. Now, as Dana closes in on the bizarre murderer of her Reviver sister, she's swept up in a conspiracy that will bring her from rural Wisconsin to New York City! The sell-out hit series created by New York Times Bestselling writer TIM SEELEY and Eisner-winning artist MIKE NORTON is collected with bonus material!
Collects REVIVAL #18-23 & CHEW/REVIVAL #1
ROVER RED CHARLIE TP VOL 01 GARTH ENNIS - the creator of Preacher and Crossed - delivers a story like no other, as an unlikely band of canines set out to survive in a world gone horribly mad. When a worldwide plague wipes out humanity, what happens to man's best friend? Charlie was a helper dog and he was good at it. Now he and his friends Rover and Red must escape the bloody city and find their way in this strange master-less new world. Ennis applies his incredible talent for shockingly original tales and spot-on dialogue in this fully painted story will change the way you look at pets and takes you on a spiritual journey of rediscovery through the eyes of these canine best friends. Rover Red Charlie Vol 1 TP collects issues #1-6 of the comic book series.
SIXTH GUN TP VOL 07 The dogs of war are gnawing at their leashes! The forces of darkness have hounded Becky Montcrief since she first placed her hand on the Sixth Gun. Now, Becky and her allies are taking the fight to their enemies. Their goal-destroy the cursed guns once and for all! But the Grey Witch has plans on her own, and she stages a shockingly brutal counter-attack! The unexpected outcome of this battle will change the fate of the Six forever! This is the beginning of the end!
STAR TREK ONGOING TP VOL 08 The new Five Year Mission of the Enterprise continues as Captain Jane Tiberius Kirk and her crew encounters a never-before-seen enemy in deep space! That's right... Jane Kirk. Plus, the crew of the Enterprise has never faced a threat like the one they face now: their own ship. And, a deadly new alien species unlike anything the Federation has met before!
THUNDER AGENTS THE BEST OF WALLY WOOD Comics legend Wally Wood provided art and covers for many T.H.U.N.D.E.R. Agents stories, and this volume pulls the best all together into one outstanding collection. Curated by fellow T.H.U.N.D.E.R. Agents creators and featuring an introduction by Michael Uslan.
WALT DISNEY DONALD DUCK GN VOL 01 GHOST OF THE GROTTO One of Donald Duck's most famous adventures leads off our new line of affordable kid-sized Donald Duck books: budget-minded books packed with fun, laughs, and adventure in every 96-page edition. Each story is complete with all the original story and art. Includes the title story plus bonus stories, all written and drawn by Disney legend Carl Barks!
ZOMBIE BOOK ENCYCLOPEDIA LIVING DEAD
Rampaging, driven, killing machines. Soulless and dead. Infected and infectious. Zombies. The epidemic of the living dead is stronger than ever in today's pop-culture, but long before exotic viruses, biological warfare, and sinister military experiments brought the dead back to life in our cinemas and on our television screens, there were the dark spells and incantations of the ancient Egyptians, the Sumerians, and the Babylonians. Blending the historical with the modern, the biographical with the literary, the plants and animals with bacteria and viruses, the mythological with the horrifying true tales, The Zombie Book: The Encyclopedia of the Living Dead is a comprehensive resource to understanding, combating, and avoiding zombies.