Welcome to another wonderful week of new comics!
New for you in store: the final FUTURES END 3D one shots arrive with SUPERMAN, JUSTICE LEAGUE DARK, BOOSTER GOLD, and HARLEY QUINN, Loki gets in more trouble than usual with Doctor Doom in AGENT OF ASGARD, it's a science fiction spectacular with SF offerings SAGA, LOW, STAR TREK: CITY ON THE EDGE OF FOREVER, BRASS SUN and the debut of ALIENS: FIRE AND STONE and space opera ROCHE LIMIT. Also in store: OUTCAST, LUMBERJANES, GUARDIANS OF THE GALAXY, SUPERMAN DOOMED, DEADBOY DETECTIVES, UMBRAL, SANDMAN OVERTURE SPECIAL EDITION, STORM, and a new series of GI JOE.
What are you excited to read this week? Talk to us @DavesComics!
BOOM
BEE AND PUPPYCAT #4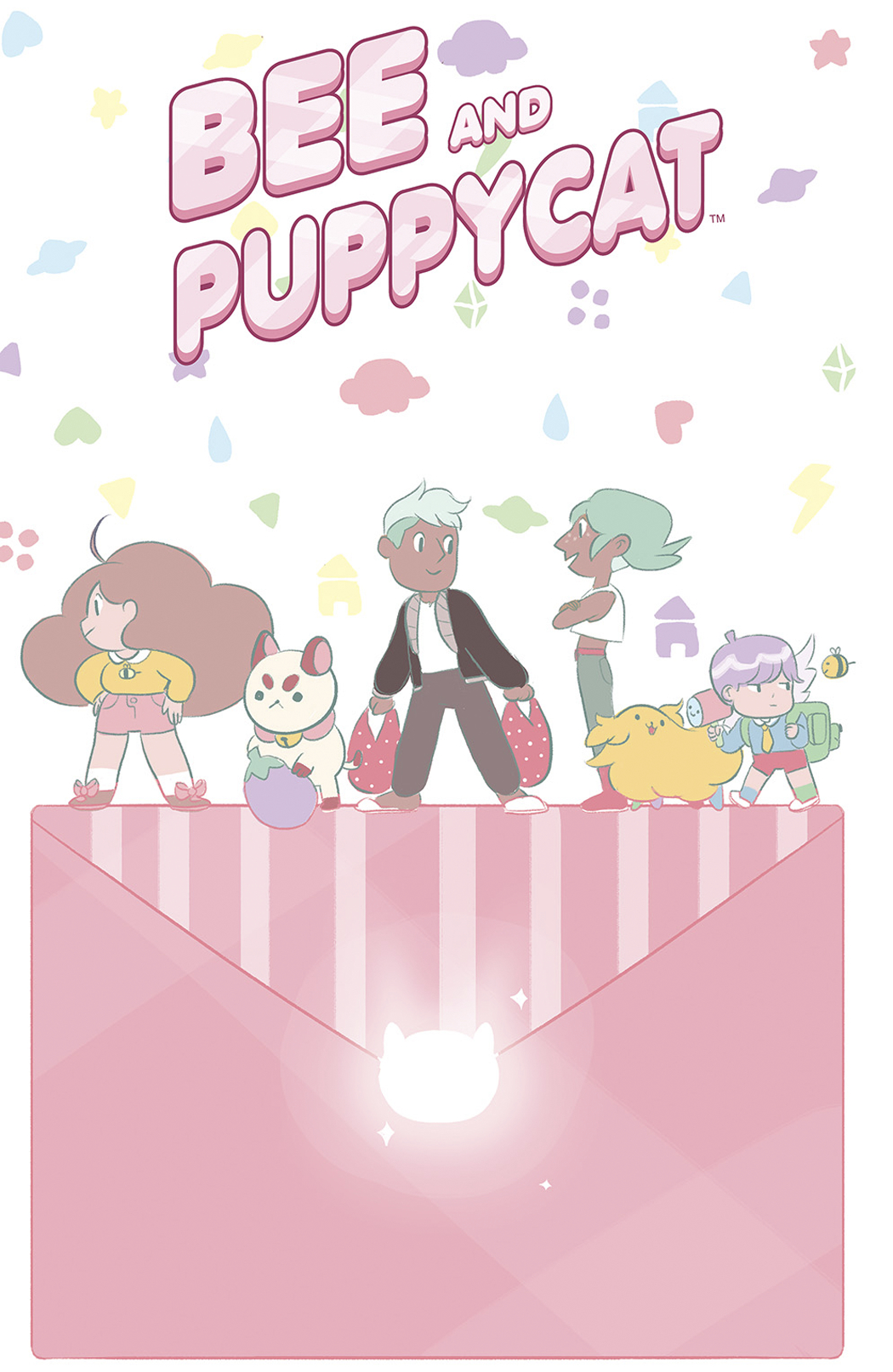 Bee and PuppyCat are running for their lives! Things are taking a drastic turn on this
mission and Bee might be the only one who can save the day...if only she knew how to
actually use a sword! PuppyCat has its hands full this time around. Hopefully, things aren't
as bad as they look.
BRAVEST WARRIORS #24
CLIVE BARKERS NIGHTBREED #5
EMPTY MAN #4 (OF 6)
EVIL EMPIRE #5
LUMBERJANES #6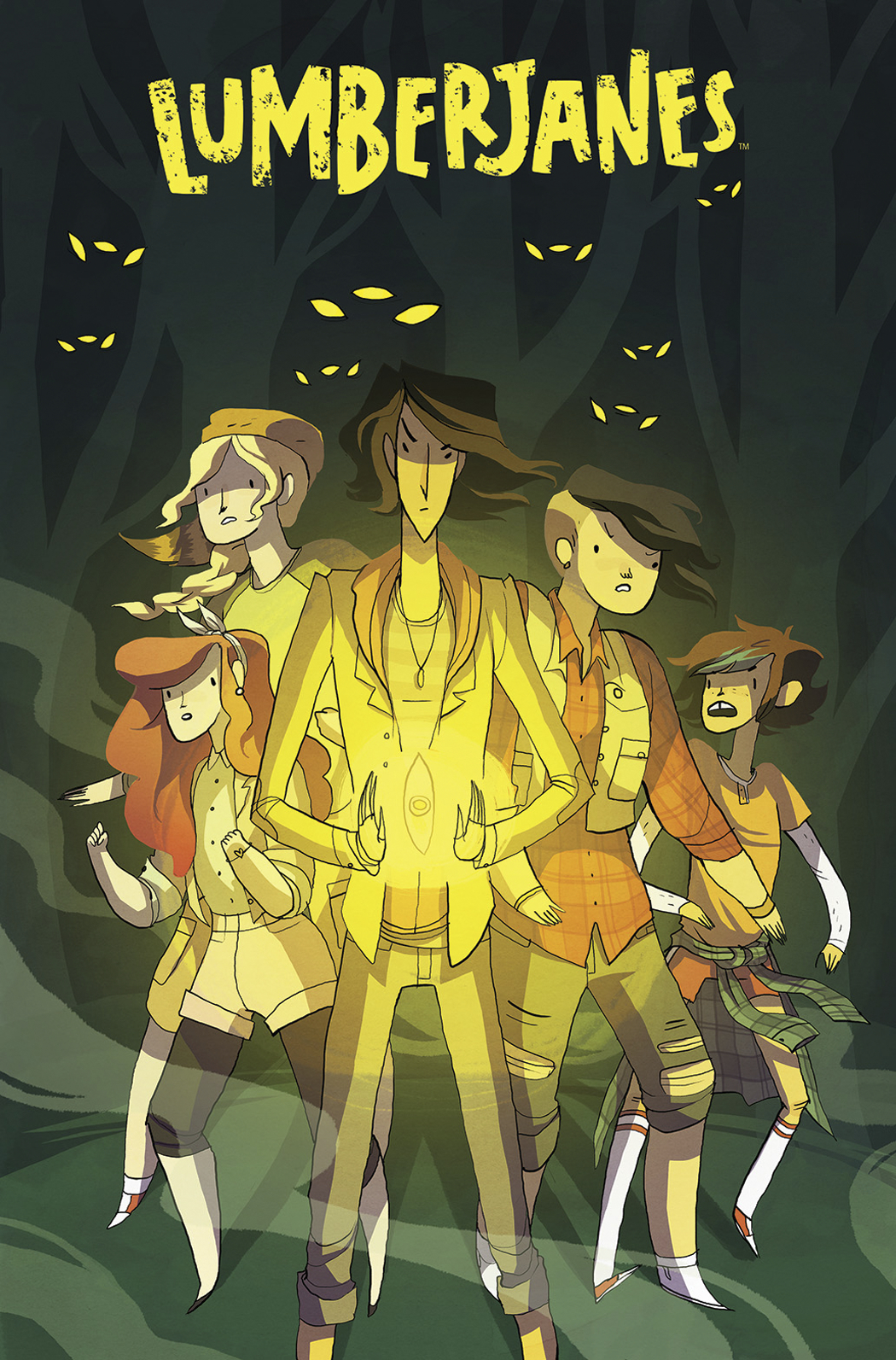 It's a race back to the cave for the Lumberjanes, this time with Diane and Jen in tow! There
is more going on with these wolves and their gold eyes than the girls can figure out on
their own, but with too much mystery surrounding Rosie it looks they have to go back to
square one. Hopefully, this trip to the cave will have more answers.
STEED & MRS PEEL NEEDED #3
DARK HORSE
ALIENS FIRE AND STONE #1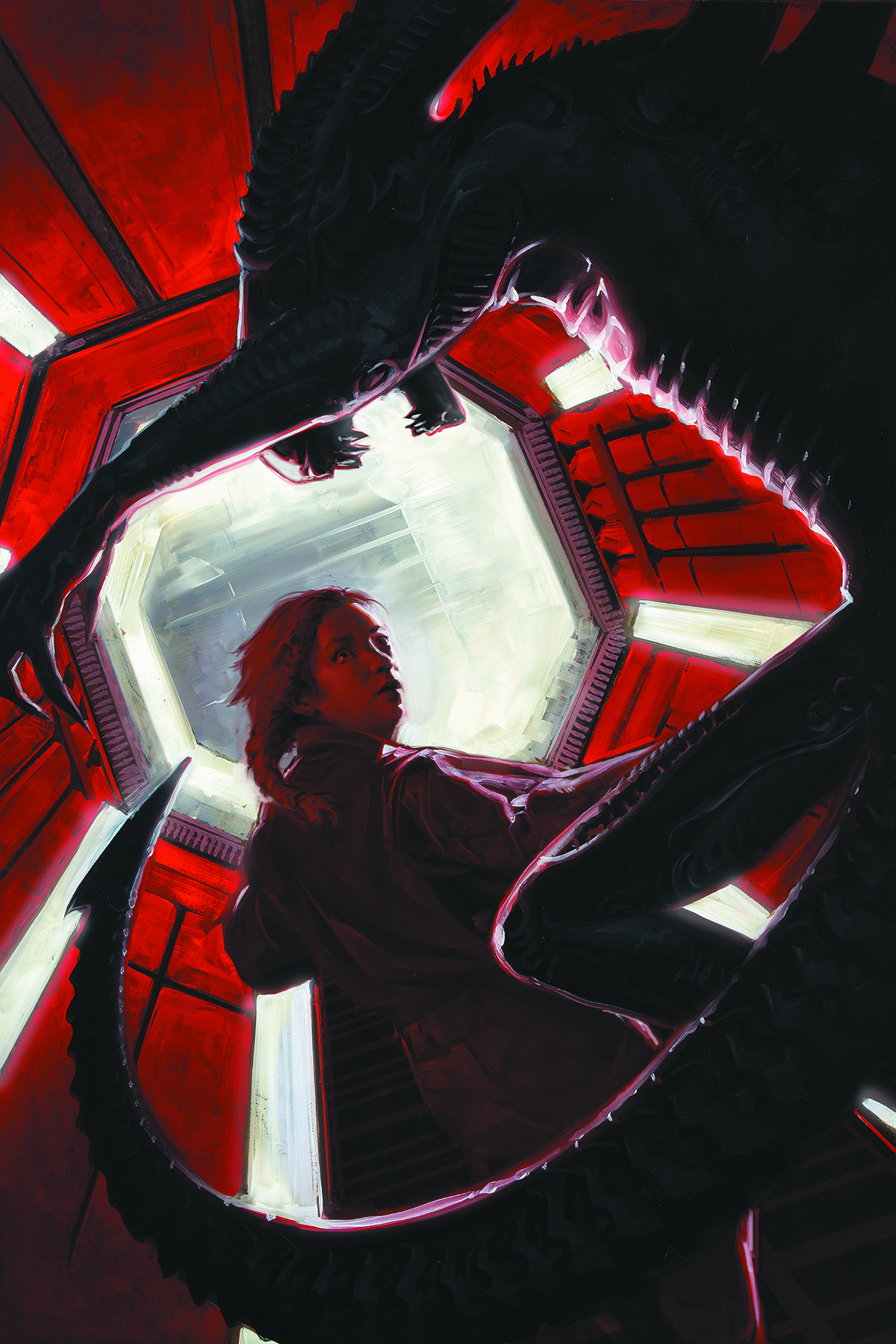 During a vicious xenomorph outbreak, terraforming engineer Derrick Russell leads a desperate group of survivors onto a rickety mining vessel. They hope to escape the creatures overrunning their colony-but they'll face horrors both in space and on the strange planet they crash on. Ties in with the Prometheus and Aliens films!
The first issue in an exciting direction for Aliens from critically acclaimed writer Chris Roberson!
BALTIMORE WITCH OF HARJU #3 (OF 3)
CONAN THE AVENGER #6
DEEP GRAVITY #3 (OF 4)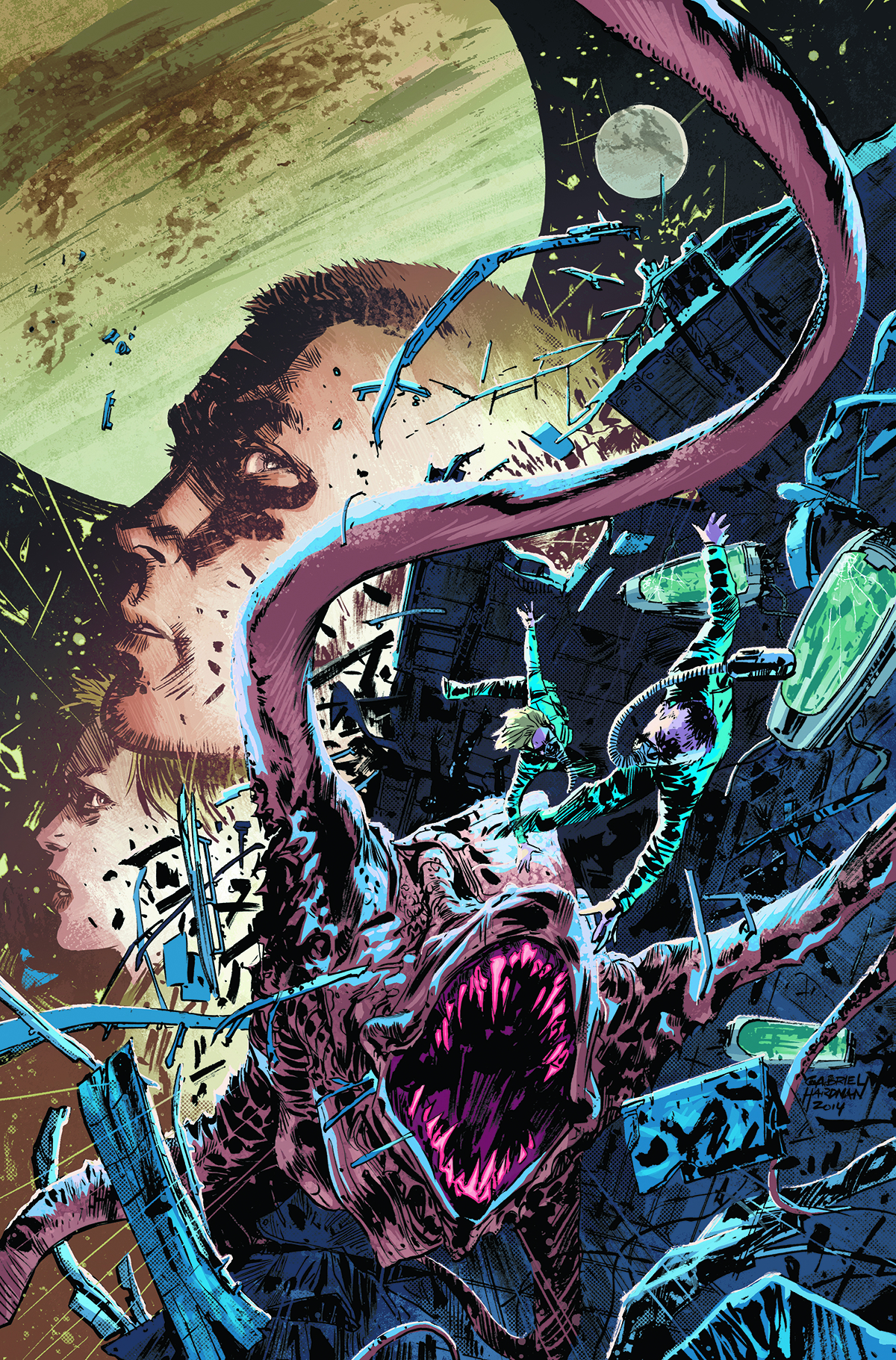 Hunted by a monster from the surface of the hostile planet they've tried to escape, the survivors have to get to the less damaged half of the ruined ship, but the only way to do it may be a jump through deep space!


ELFQUEST FINAL QUEST #5
GHOST #8
GROO VS CONAN #3 (OF 4)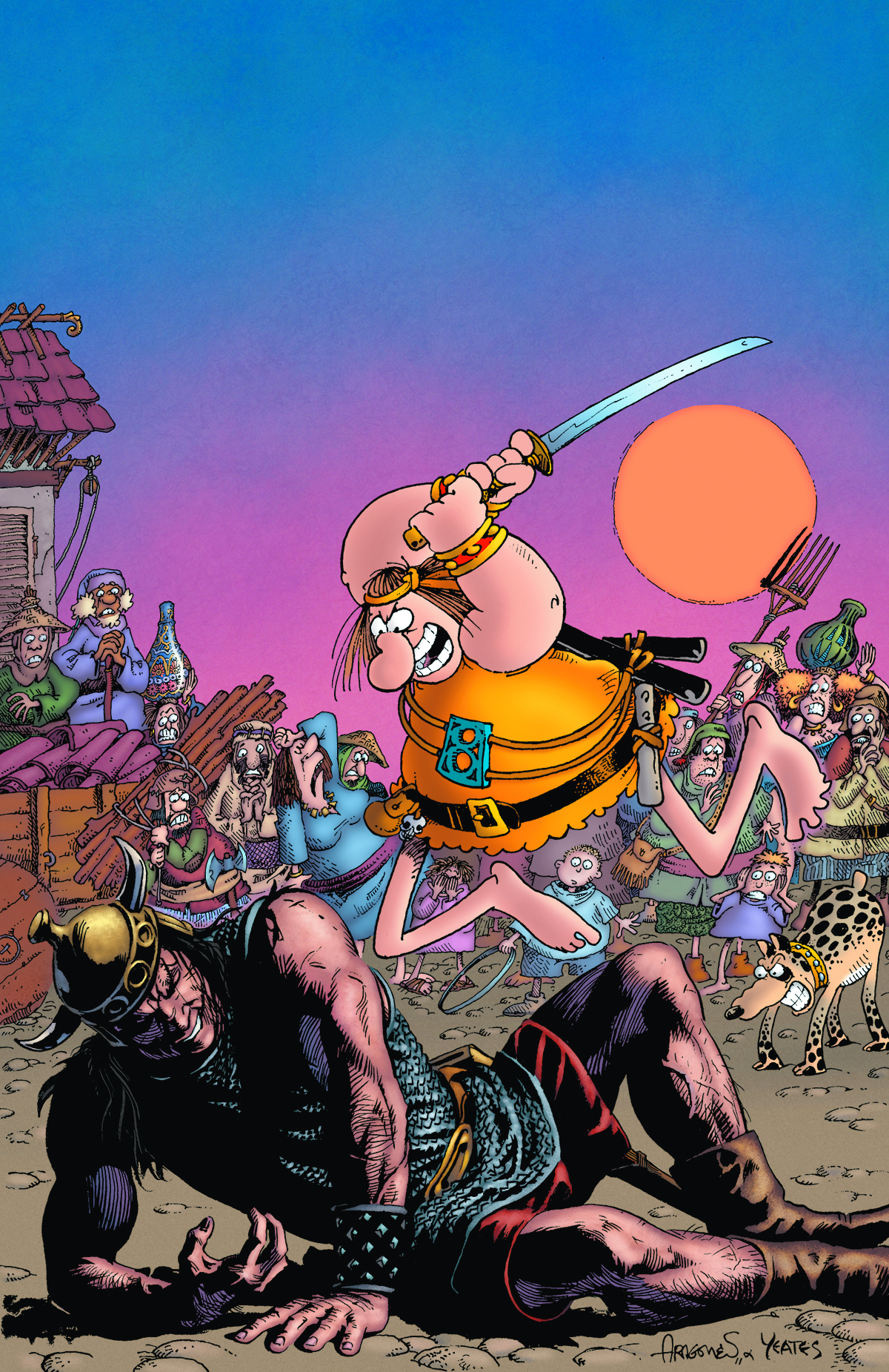 As a brain-damaged Sergio Aragonés wanders the streets, the indomitable barbarian Conan crosses paths-and swords!-with the insufferable birdbrain Groo. Has the warrior that vanquished a thousand wizards met his match? Does Groo even know the meaning of the word defeat? Knowing him, probably not!


HALO ESCALATION #10
MASSIVE #27
MIND MGMT #26
PARIAH #8 (OF 8)
POP #2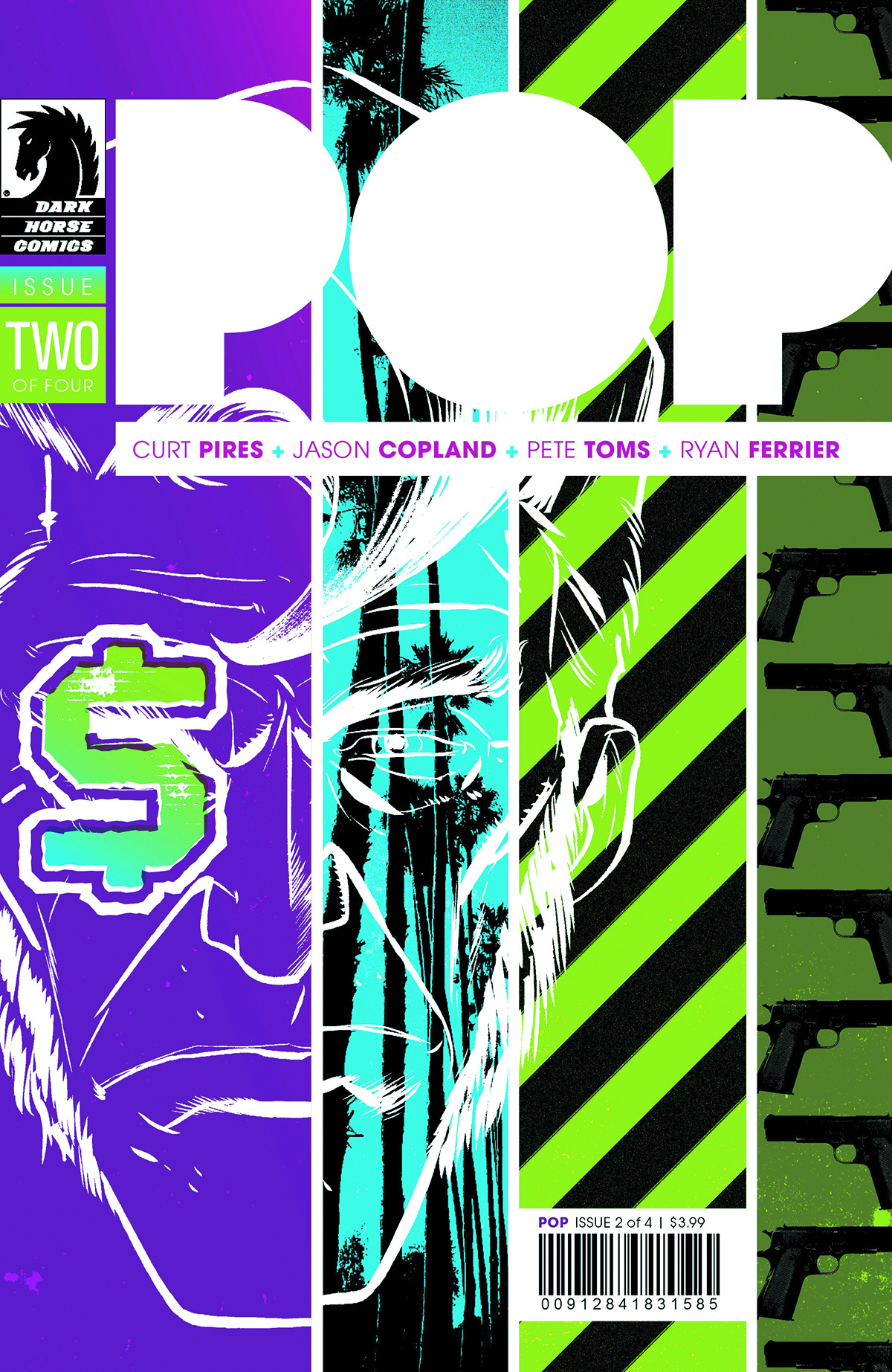 The Cartel continues its unrelenting pursuit of Elle, the newly escaped would-be pop star they've manufactured! As the Cartel's agents close in, Elle and her only ally, Coop, start to realize just how much danger they're in!


ROBERT E HOWARDS SAVAGE SWORD #9
SUNDOWNERS #2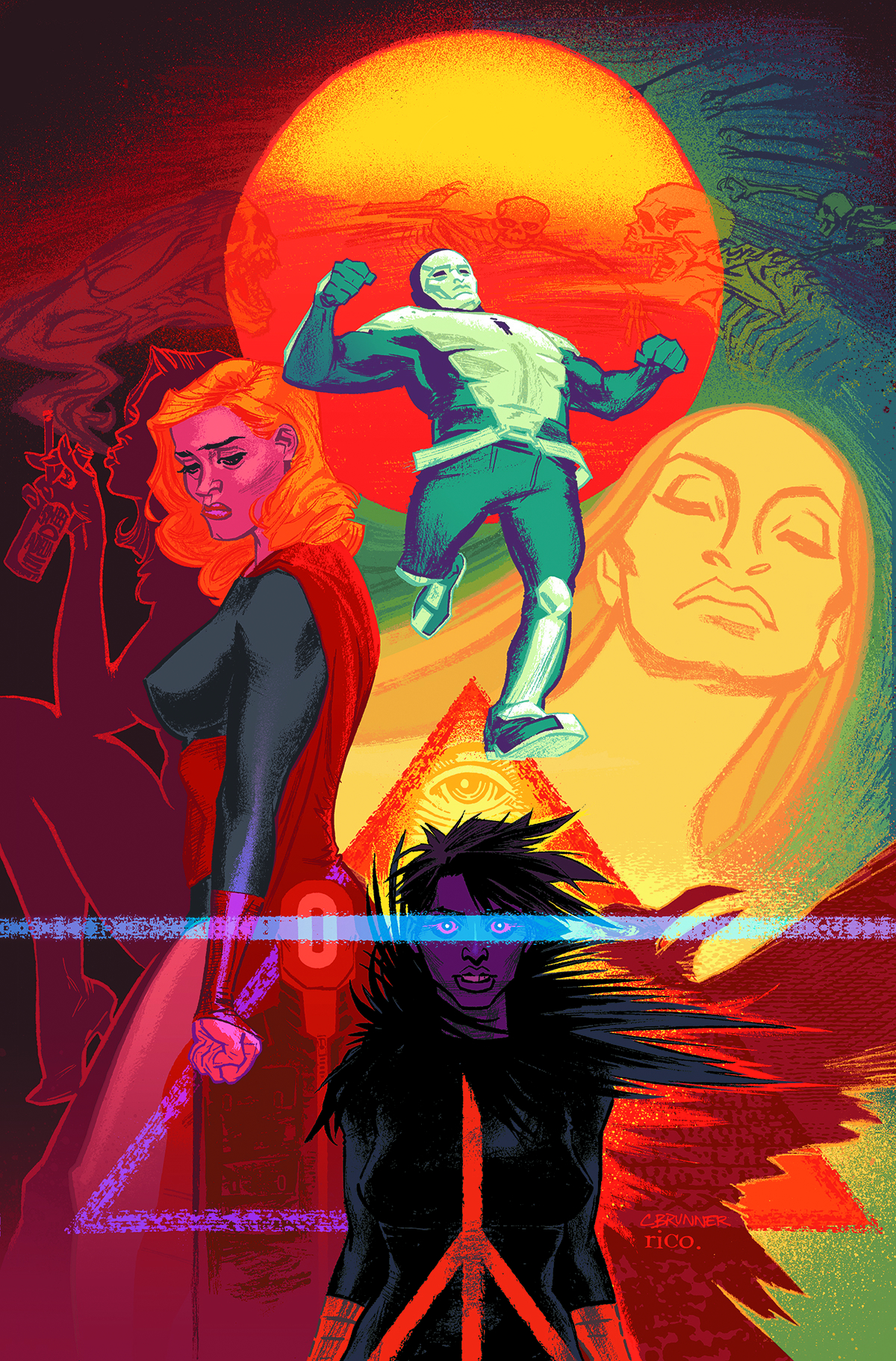 The Sundowners Syndrome support group is on the hunt for their kidnapped friend, but they're not the only ones, as the enigmatic Mr. Outsider joins the chase. Meanwhile, the Concerned Citizen reaches out to the press to shine some light on a shadowy conspiracy, but discovers that the real story may be him.
DC
ADVENTURES OF SUPERMAN #17
AQUAMAN AND THE OTHERS FUTURES END #1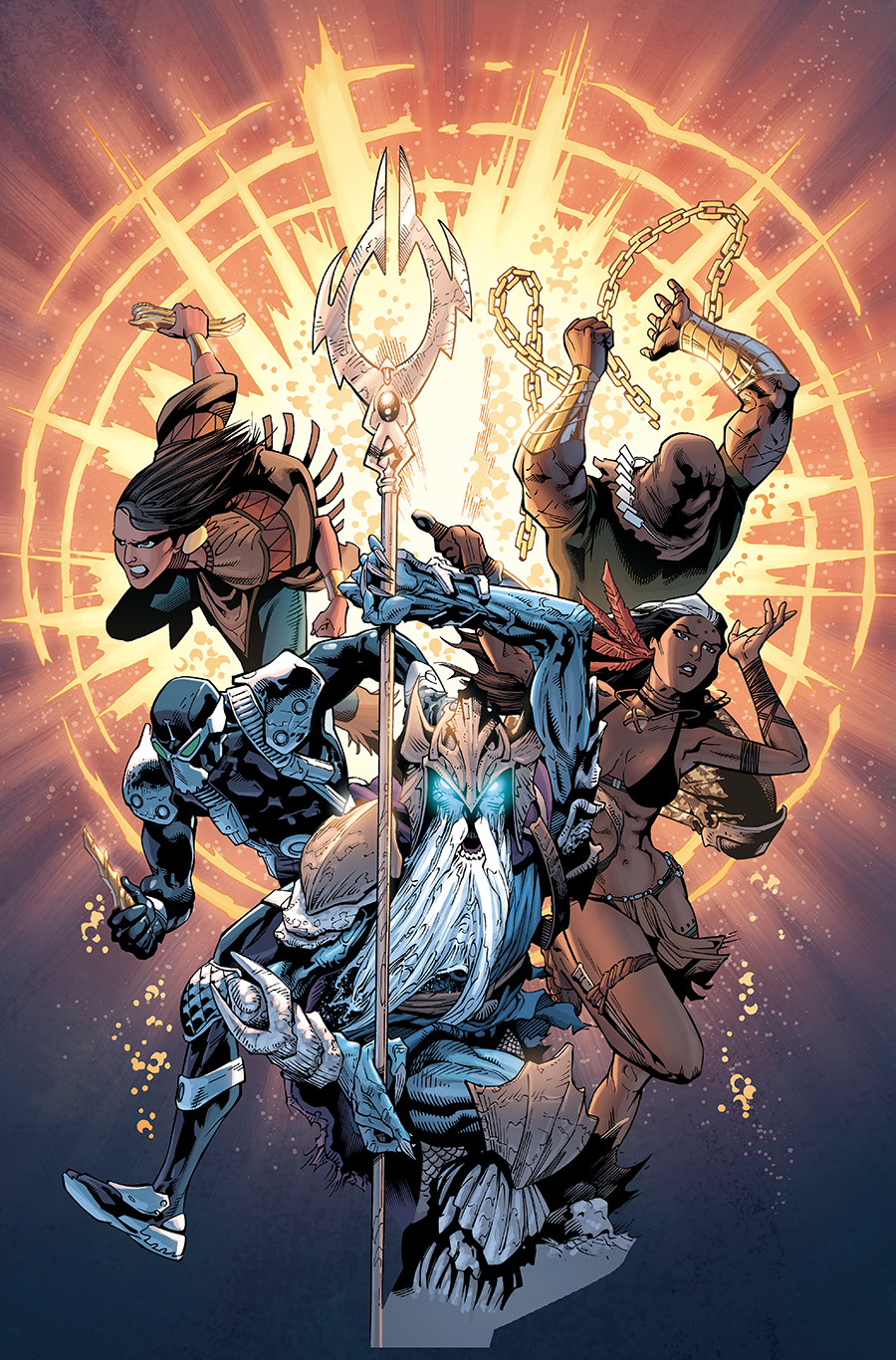 The Dead King leads the Others in a final assault on Atlantis to end Mera's reign forever!


BATMAN 66 #15
BATMAN BEYOND UNIVERSE #14
BATMAN ETERNAL #25
BODIES #3 (OF 8)
BOOSTER GOLD FUTURES END #1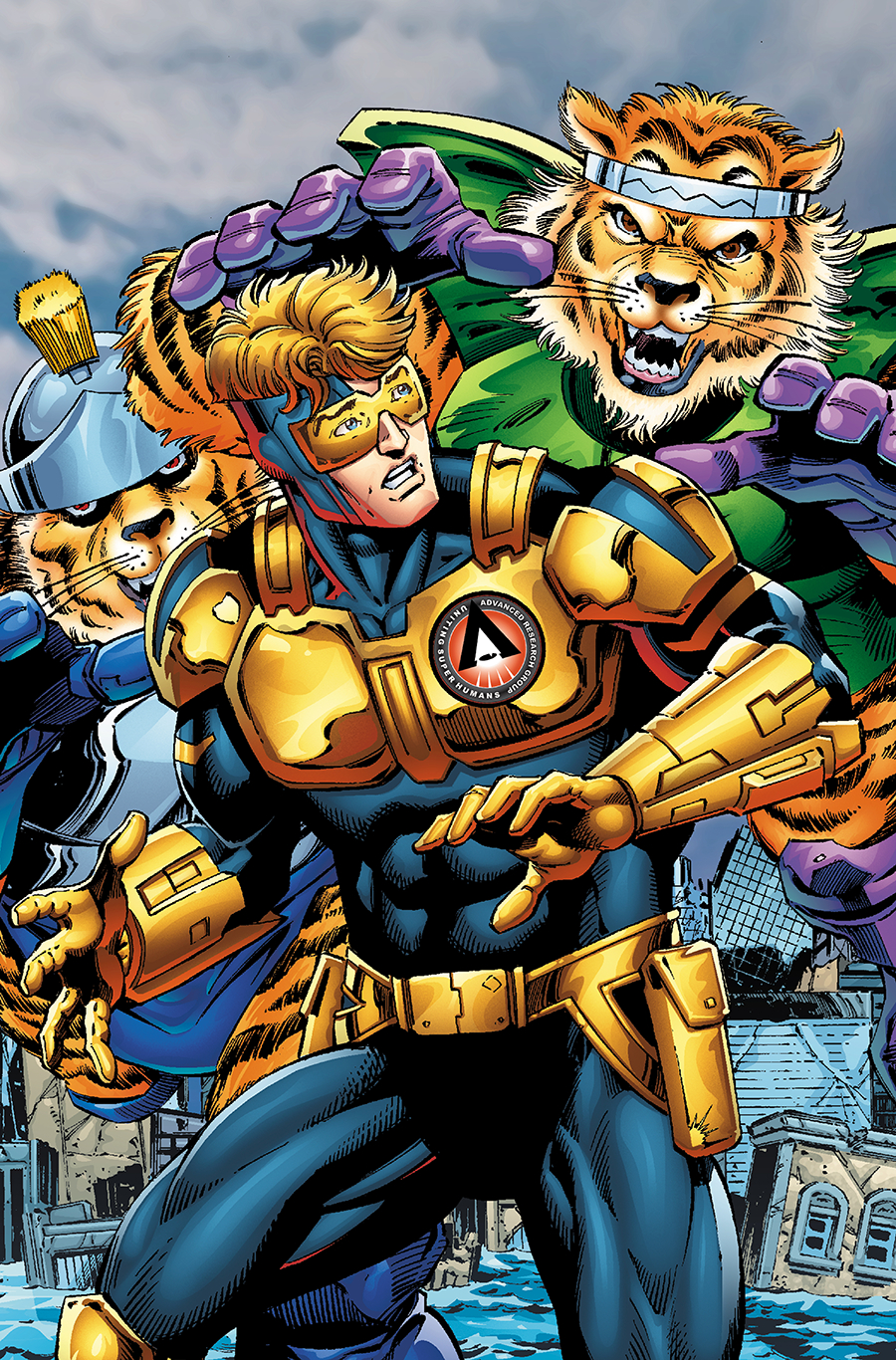 Trapped out of time on a world that defies reason, Booster Gold struggles to escape the fate that has held him and so many forgotten heroes captive!


CATWOMAN FUTURES END #1
DEAD BOY DETECTIVES #9
FLASH FUTURES END #1
HARLEY QUINN FUTURES END #1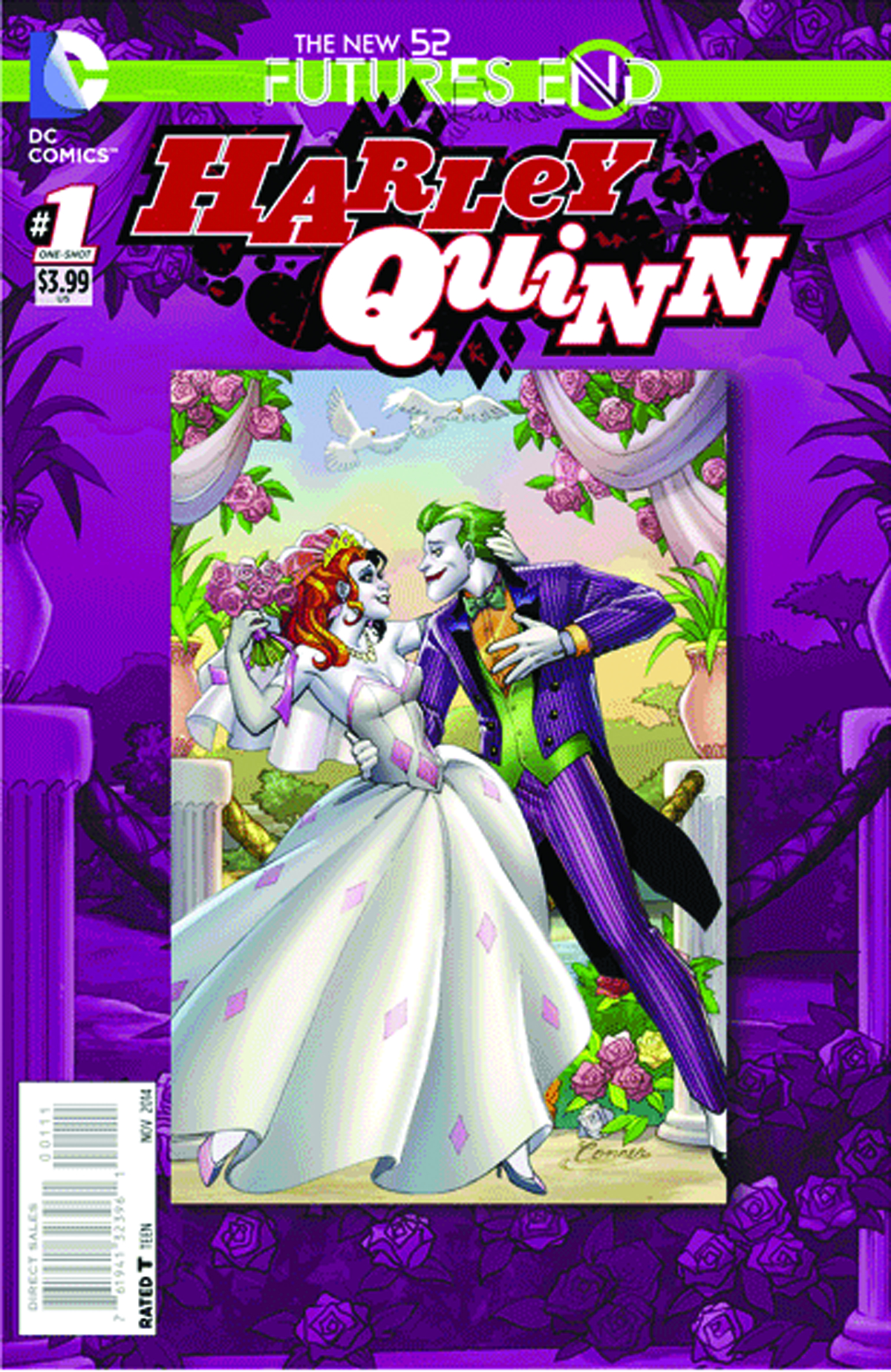 Harley and The Joker make it legal at last! Follow the happy couple to their secret honeymoon spot, where it's literally till death do they part!


HE MAN AND THE MASTERS OF THE UNIVERSE
INJUSTICE GODS AMONG US YEAR TWO #12
JUSTICE LEAGUE DARK FUTURES END #1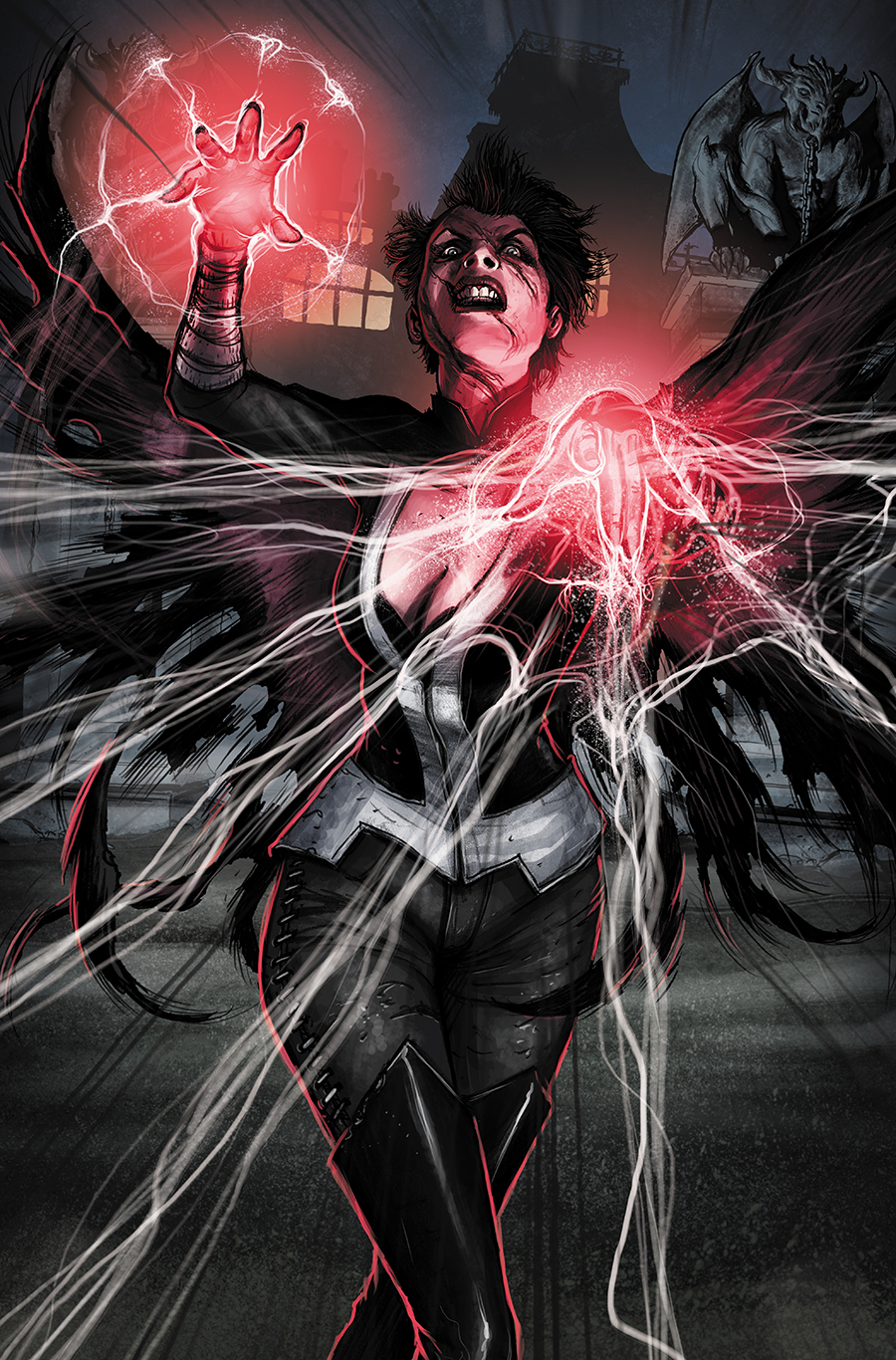 An emotionally and physically scared Zatanna struggles to find a way to return her team and the House of Mystery itself to our own dimension - but the cost might doom them and our world!


NEW 52 FUTURES END #21 (WEEKLY)
RED LANTERNS FUTURES END #1
SANDMAN OVERTURE #3 SPECIAL EDITION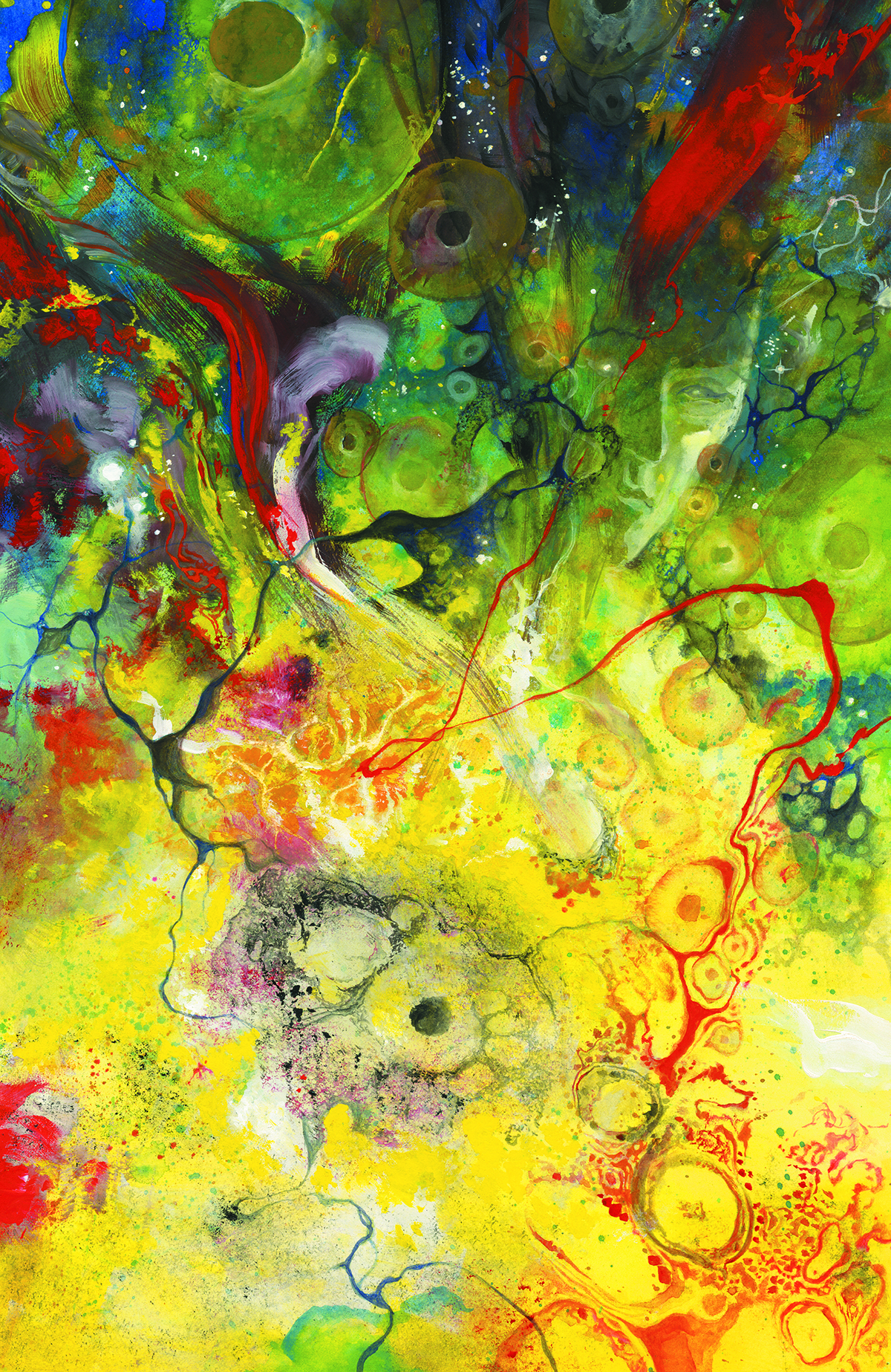 This Special Edition includes the entire third issue of the new miniseries before coloring, giving readers a behind-the-scenes look at J.H. Williams's unique art process. Williams' original coloring will be shown in addition to the black, white and gray tones of the original work. In addition, the lettering will be translucent, allowing the reader to see the exquisite artwork behind the word balloons. This issue also features an exclusive look at lost material, an interview with a member of the creative team, a process piece, J.H. Williams III's music playlist and more!


SINESTRO FUTURES END #1
STAR SPANGLED WAR STORIES GI ZOMBIE #3
SUPERMAN DOOMED #2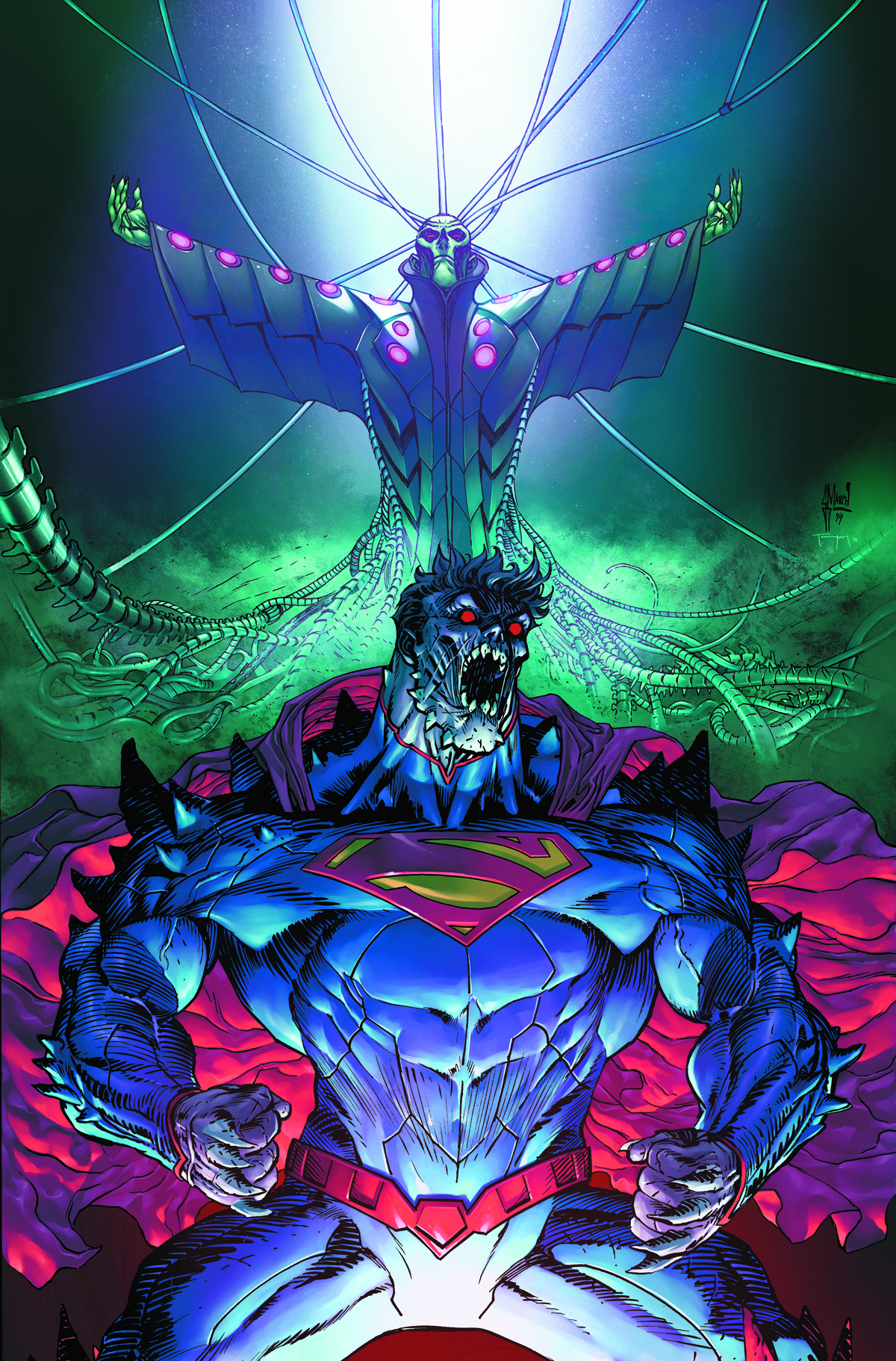 A Man of Steel who has lost himself in the monster must once again go up against the first threat he ever faced as Superman in the form of a villain who now has the power to warp reality with a thought. But this time if he defeats Brainiac, Earth will be lost. Batman, Wonder Woman, Steel, Supergirl are joined by Starfire, Guy Gardner and Green Lantern Simon Bazz and even Swamp Thing to make a fateful decision about their friend.


SUPERMAN FUTURES END #1

DYNAMITE
BOBS BURGERS #2
JUSTICE INC #2 (OF 6)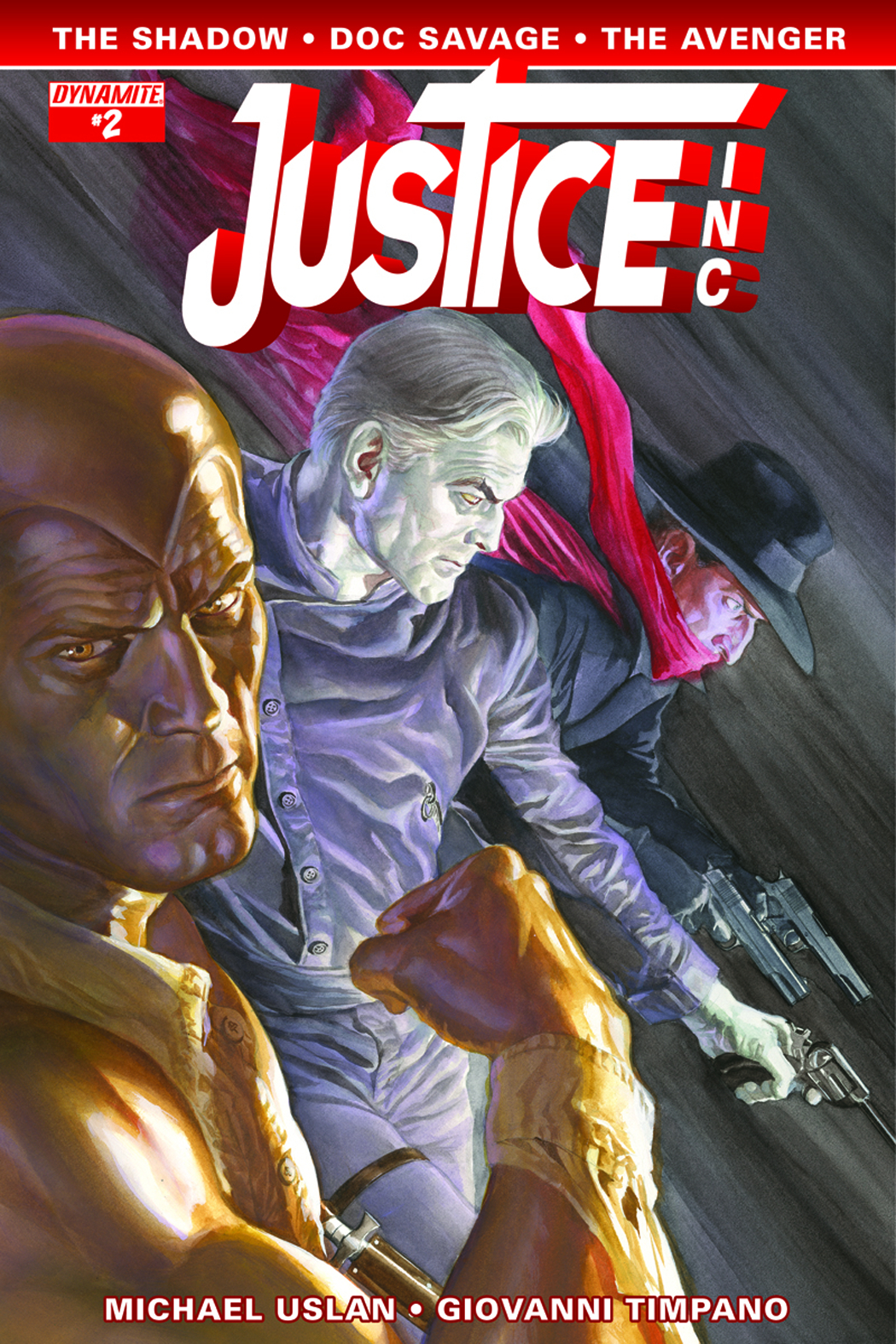 A rift in Time brings the Doc Savage of today face-to-face with the Doc Savage of 1939! Even Einstein is not certain of the consequences! Just then, The Voodoo Master strikes, laying a death-trap for his nemesis, The Shadow, while another powerful evil force lurks in the darkness and poised to strike next. Meanwhile, wealthy industrialist Richard Henry Benson and his family are aboard a plane headed for Nepal to witness Doc Savage's latest scientific breakthrough, co-funded by Benson. But the airliner is instead destined for the very heart of tragedy. What are the secrets linking The Shadow and Doc Savage to the birth of The Avenger? What allows three men of mystery and power to shed their very different ideological shells and deal with each other on a deeper human level? In this tale, a shaky bond is forged among not just Doc Savage, The Shadow and The Avenger, but among "Clark, Kent and Richard." It's the revealing Chapter Two of six in the saga of "JUSTICE, INC."


LEGENDERRY A STEAMPUNK ADV #7 (OF 7)
RED SONJA #12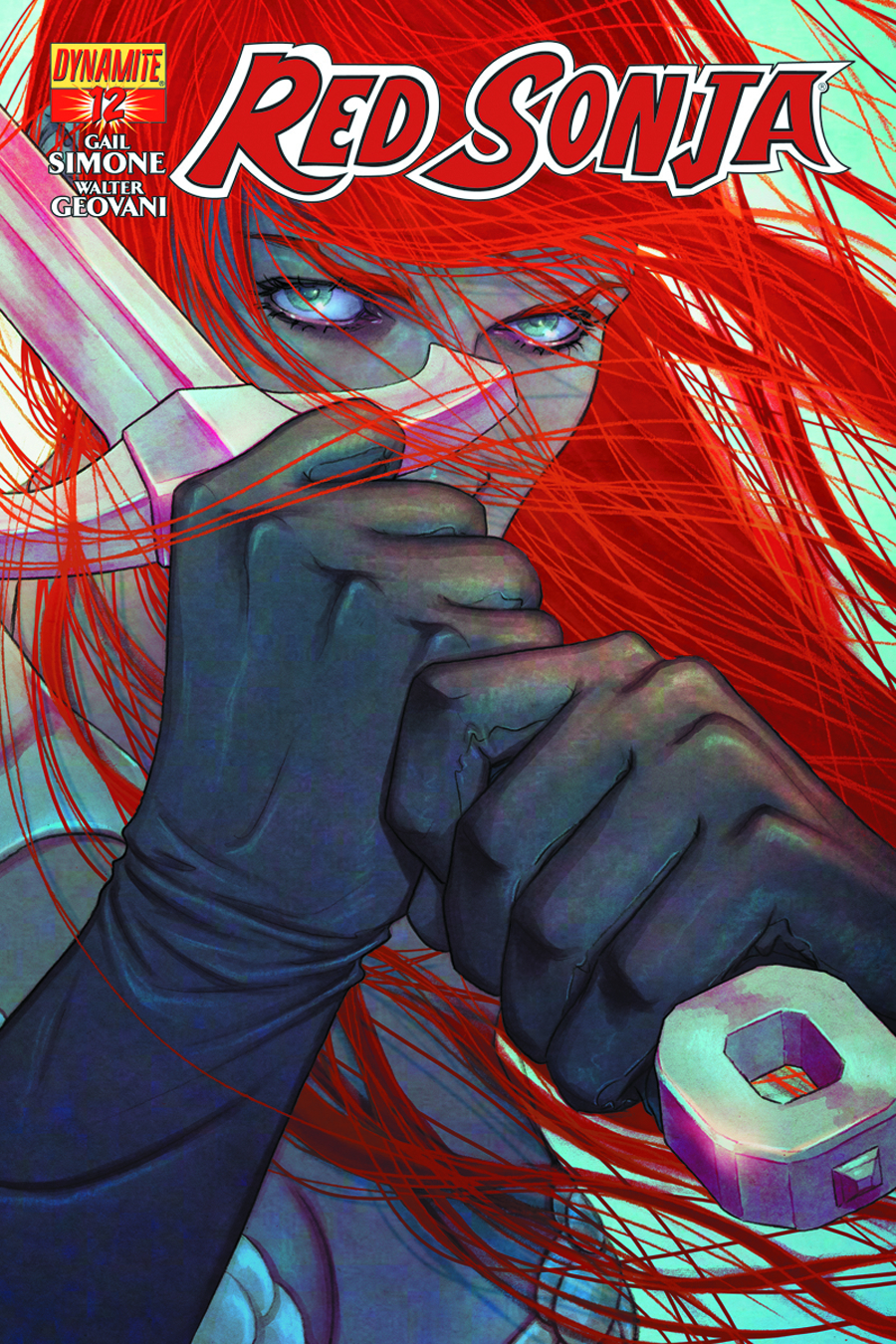 The wild and untamed climax to Sonja's epic journey to collect the six most gifted individuals of her age…but will she give them over to the sadistic emperor, as she promised?


STEAMPUNK BSG 1880 #2 (OF 4)

IDW
GHOSTBUSTERS #20
GI JOE (2014) #1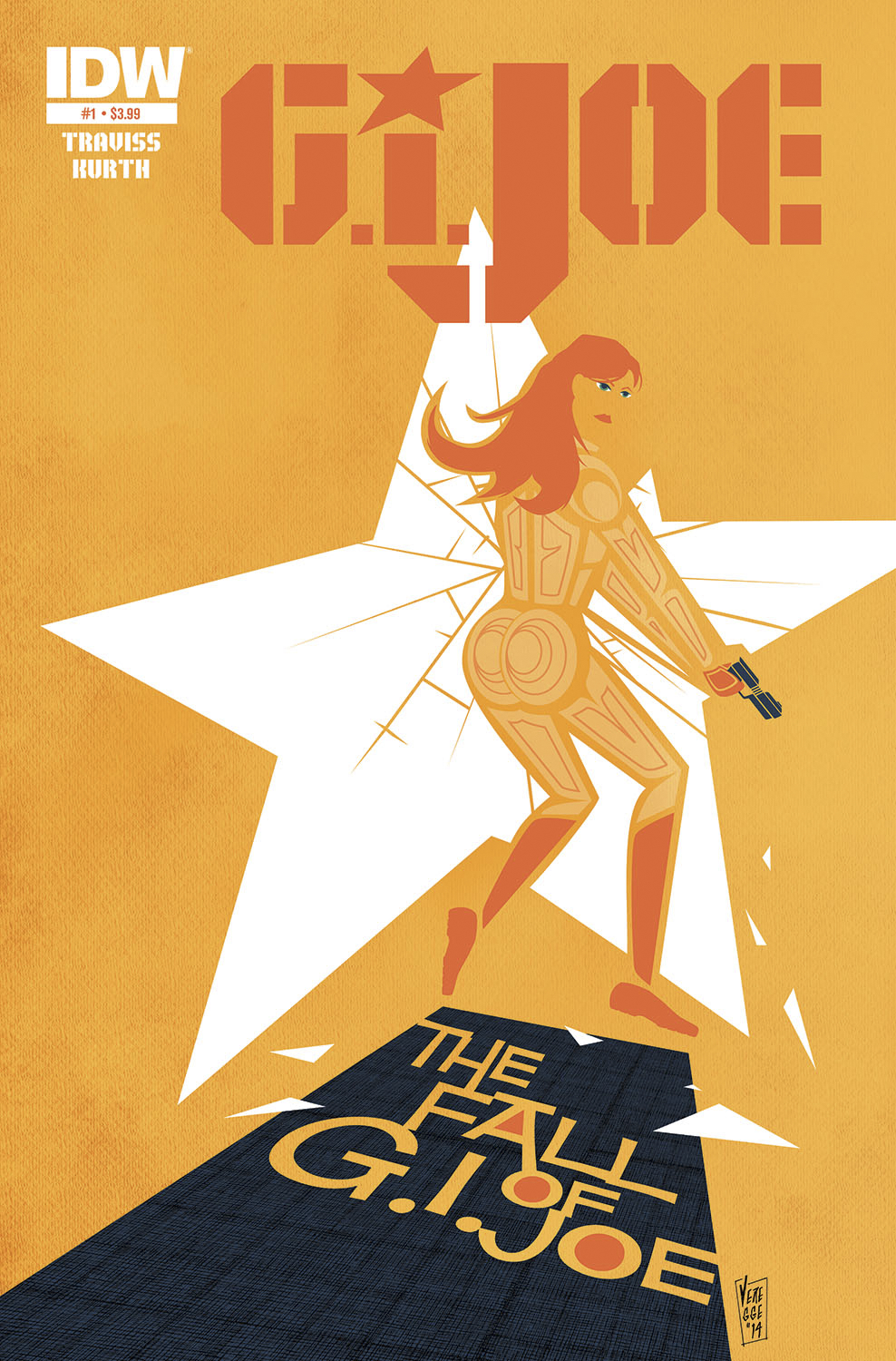 DOES THE WORLD NEED G.I. JOE? Cobra had become an international peacekeeping force... and the future of G.I. JOE looks bleak. SCARLETT leads what's left of America's ultimate fighting force-but will she be able to keep hew team together? Real-world action and politics collide... and nothing will be the same.


GODZILLA RULERS OF THE EARTH #16
MY LITTLE PONY 2014 ANNUAL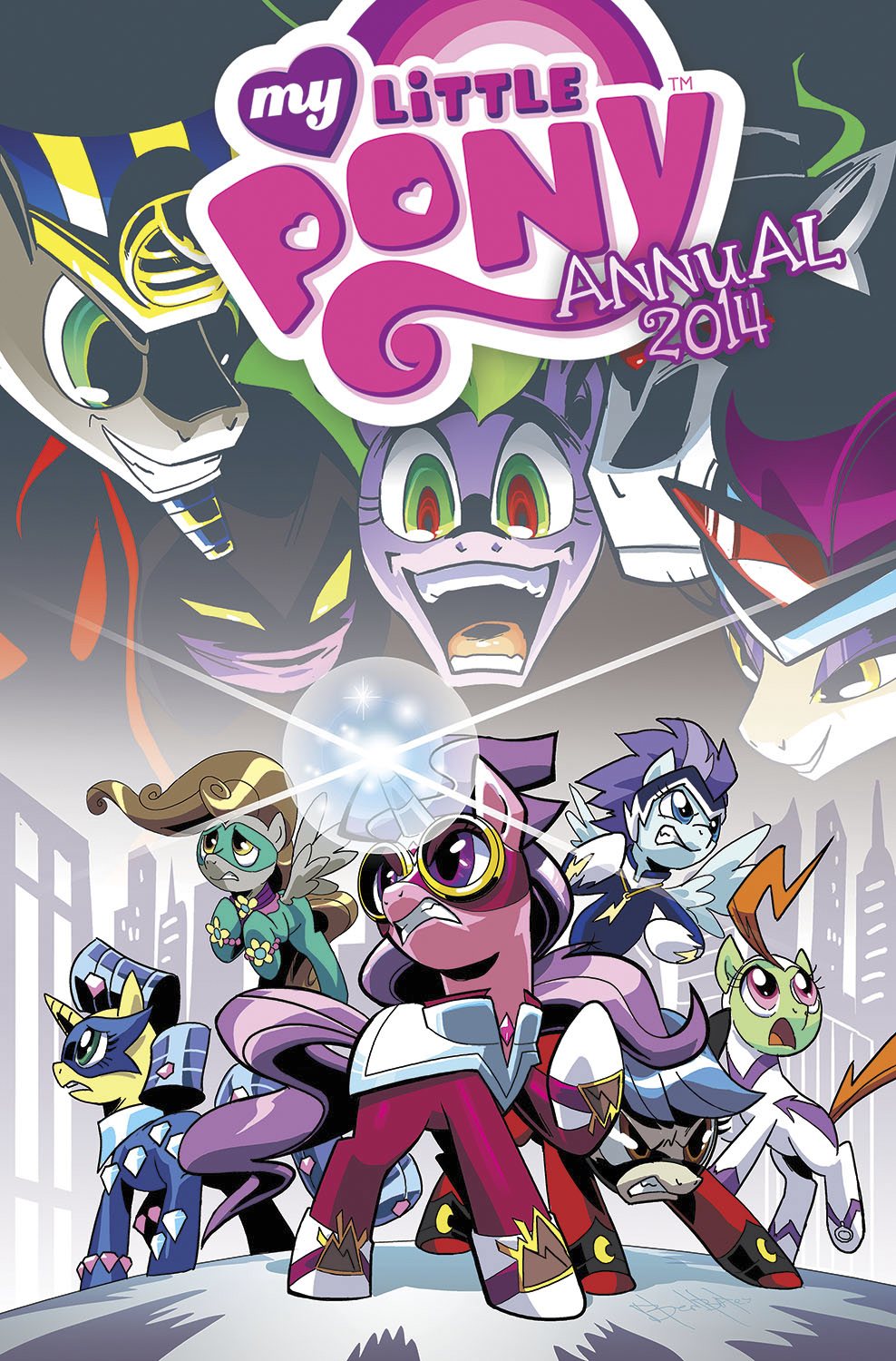 Check out the original Power Ponies in action! When Mane-iac assembles an all-star team of villains, the Power Ponies may be outmatched! It will take a familiar face from Equestria to even the odds! Get ready for super powered adventure like you've never seen it!
STAR TREK CITY ON THE EDGE OF FOREVER #4
IMAGE
COWL #5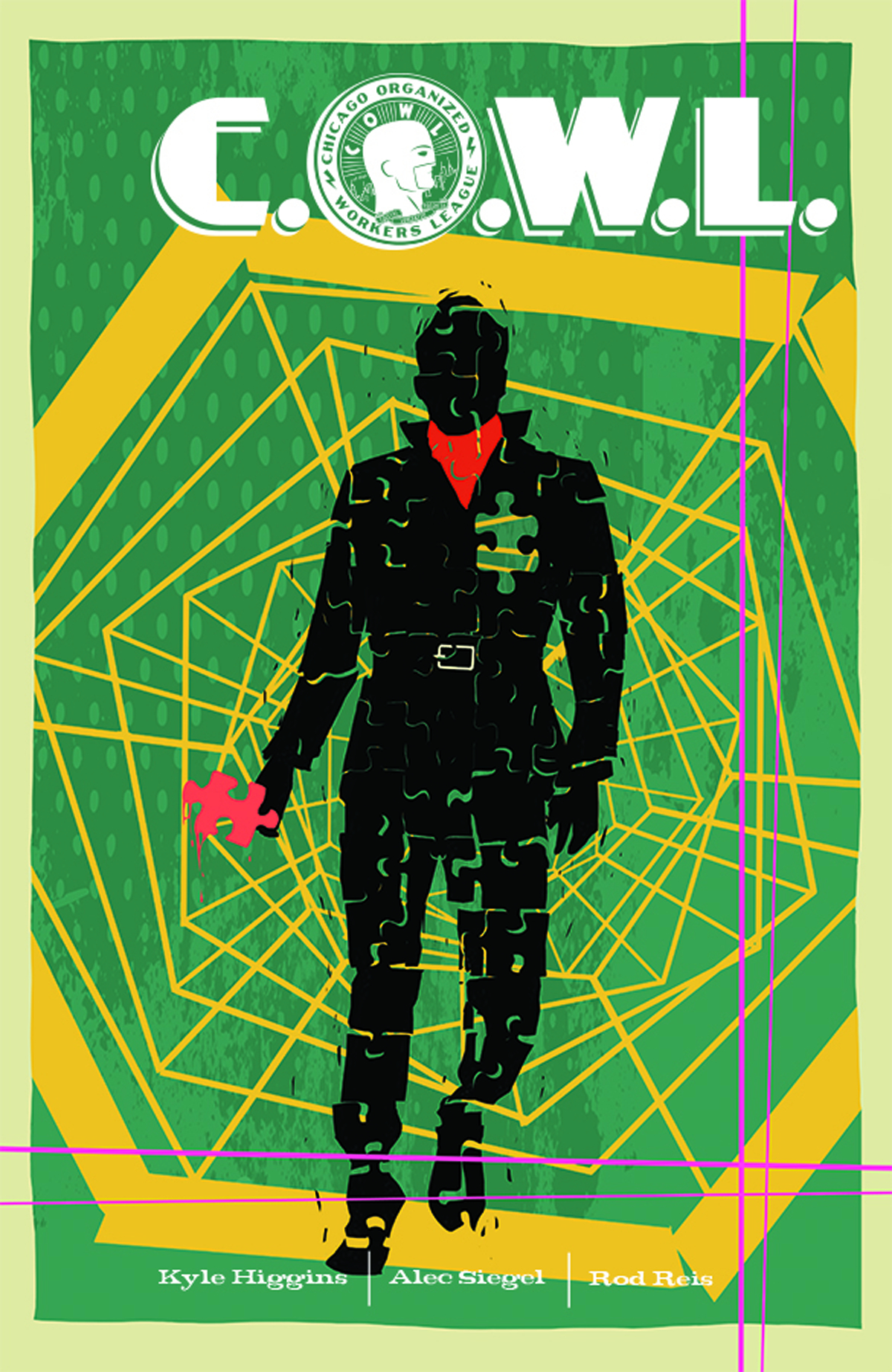 The end of the first arc and a huge turning point for the series! John Pierce and Geoffrey Warner square off over C.O.W.L.'s big secret, Radia faces public outcry, and Arclight resorts to lethal force...against one of his own.


LOW #3
OUTCAST BY KIRKMAN & AZACETA #4
ROCHE LIMIT #1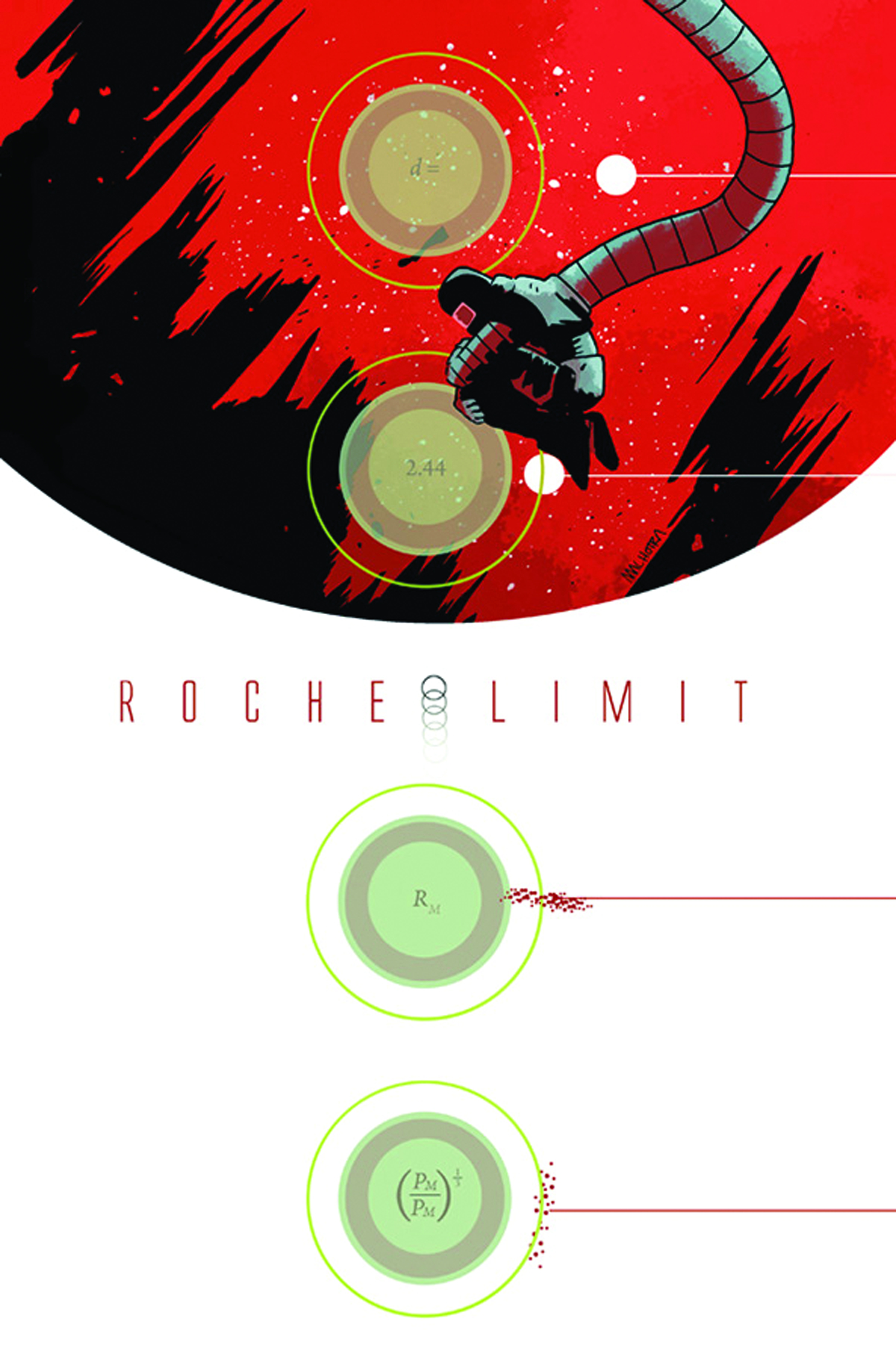 "OUR DESTINY IS THE STARS, AND I WILL LEAD US THERE."
Twenty years after this promise, billionaire Langford Skaargard's dream of cosmic exploration is no more. Roche Limit, a colony situated on the cusp of a mysterious energy anomaly, is a melting pot of crime and terrible secrets. When Bekkah Hudson goes missing, the search to find her will plunge her sister and a cadre of the colony's underworld figures into an odyssey that reveals a grim future for mankind. Blending 2001: A Space Odyssey with Blade Runner, ROCHE LIMIT is the first part of a bold sci-fi/noir trilogy.
SAGA #23
SEX #16
UMBRAL #9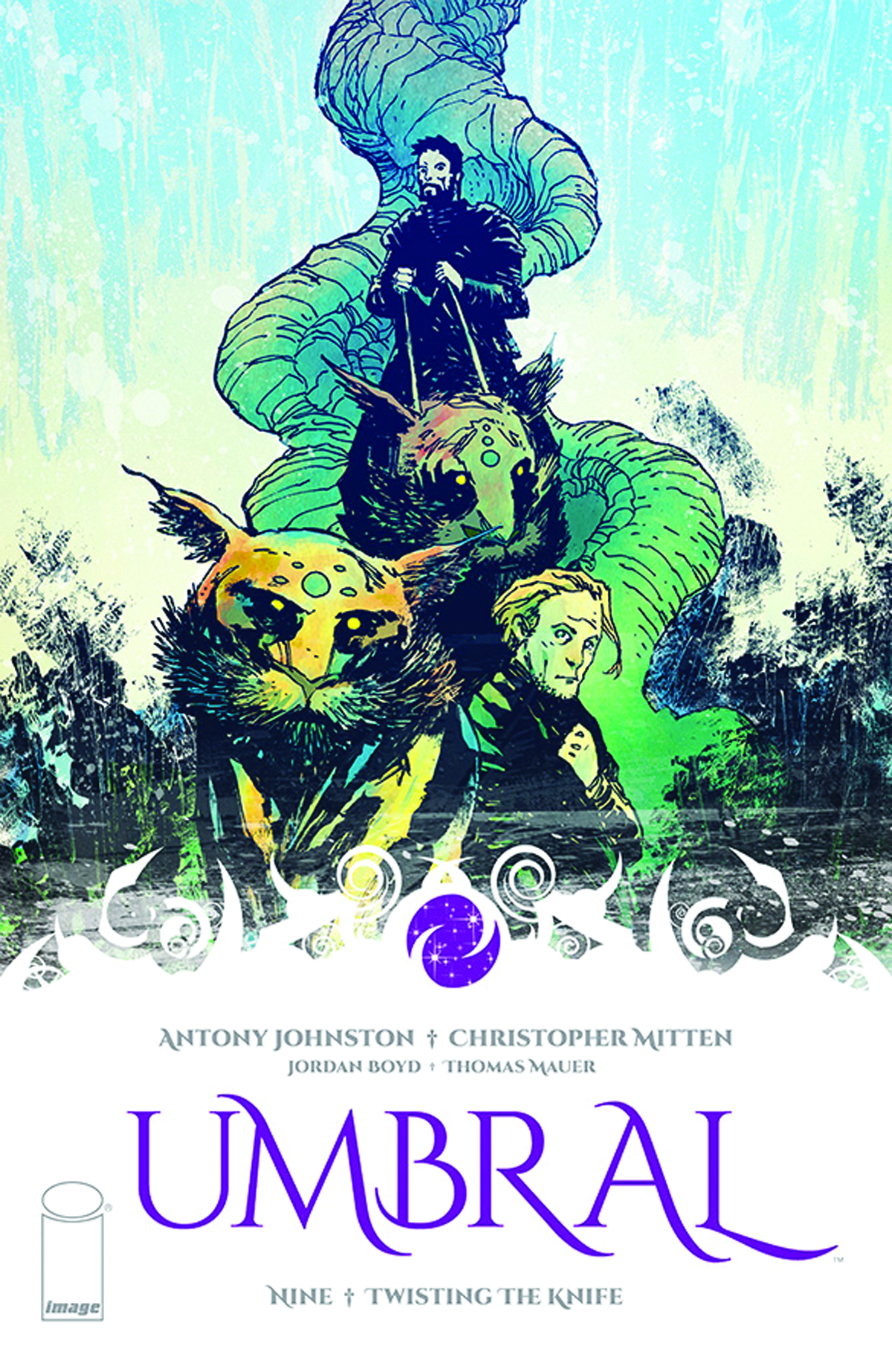 "TWISTING THE KNIFE"
The Redguard are closing in, the Kin are on the trail, and the Wodelings aren't letting their new prisoners out of their sight! But even a simple trip through the forest is anything but simple in the world of UMBRAL - as Rascal is about to find out!
WAYWARD #2

INDIE
ARCHIE FUNHOUSE COMICS DIGEST #8
ARMOR HUNTERS #4 (OF 4)
BART SIMPSON COMICS #92
BRASS SUN #5 (OF 6)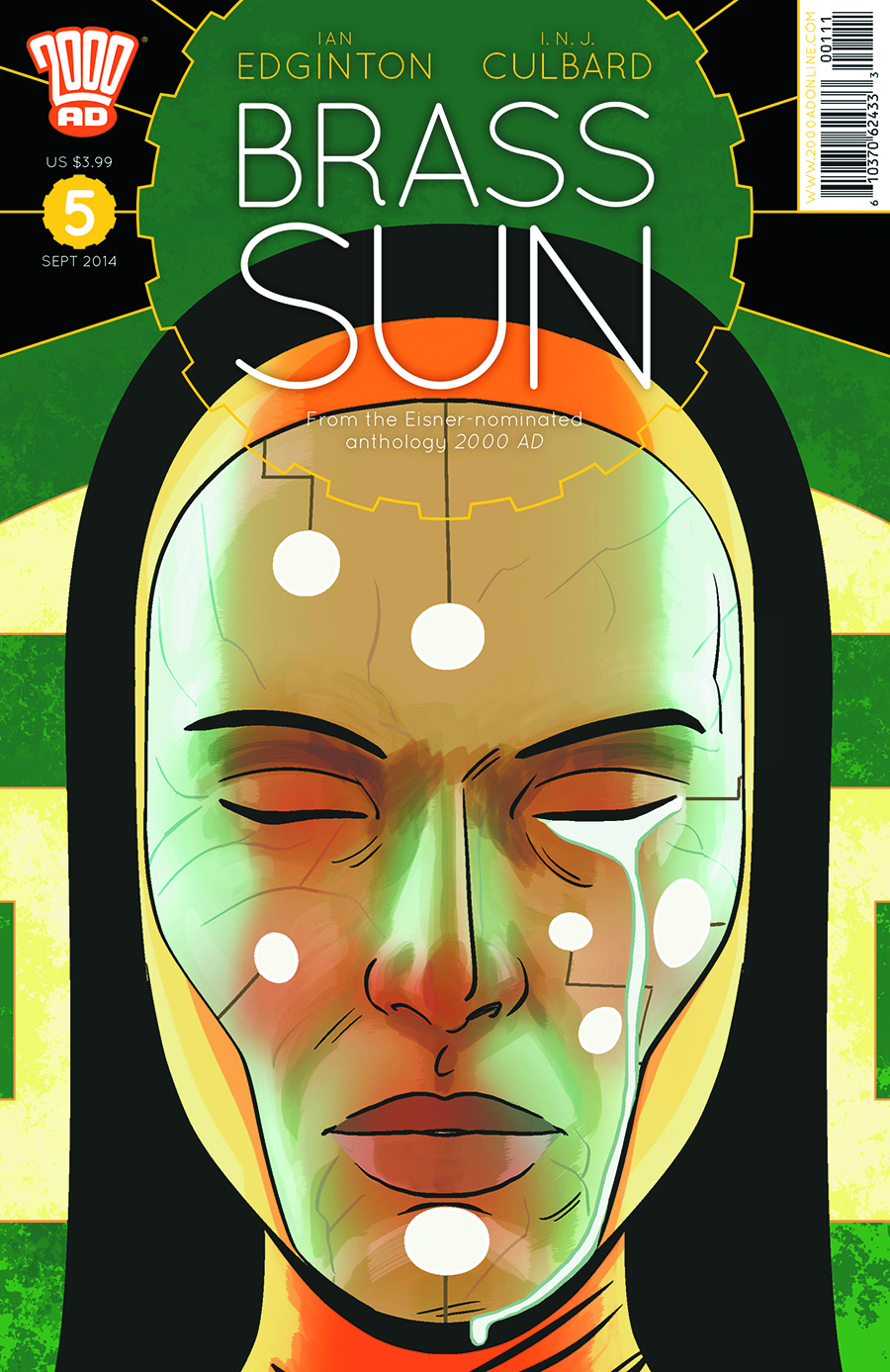 The achingly beautiful adventure series continues! Following Wren, Septimus, and Ramkin's escape on the ship The Nominal Charge, they find themselves pursued by Mercantile warships. Brought before the Chairman of the Guild, he offers to help Wren in her quest to find the Key that will restart the dying sun if they undertake a mission for him, one that will take them into The Deeps of the gaseous world Hot Air!


HARBINGER OMEGAS #2 (OF 3)
HUGH HOWEY'S WOOL #3
LETTER 44 #10



The Clarke is under attack from alien craft sent by the Chandelier! Two of the crew are trapped in a breached - and now sealed - lab, and must employ desperate measures to survive. On earth, the superweapons deployed by Blades to end America's involvement in foreign wars do the opposite as a cycle of deadly escalation begins.


PATHFINDER CITY SECRETS #5 (OF 6)
PRINCESS UGG #4
RACHEL RISING #28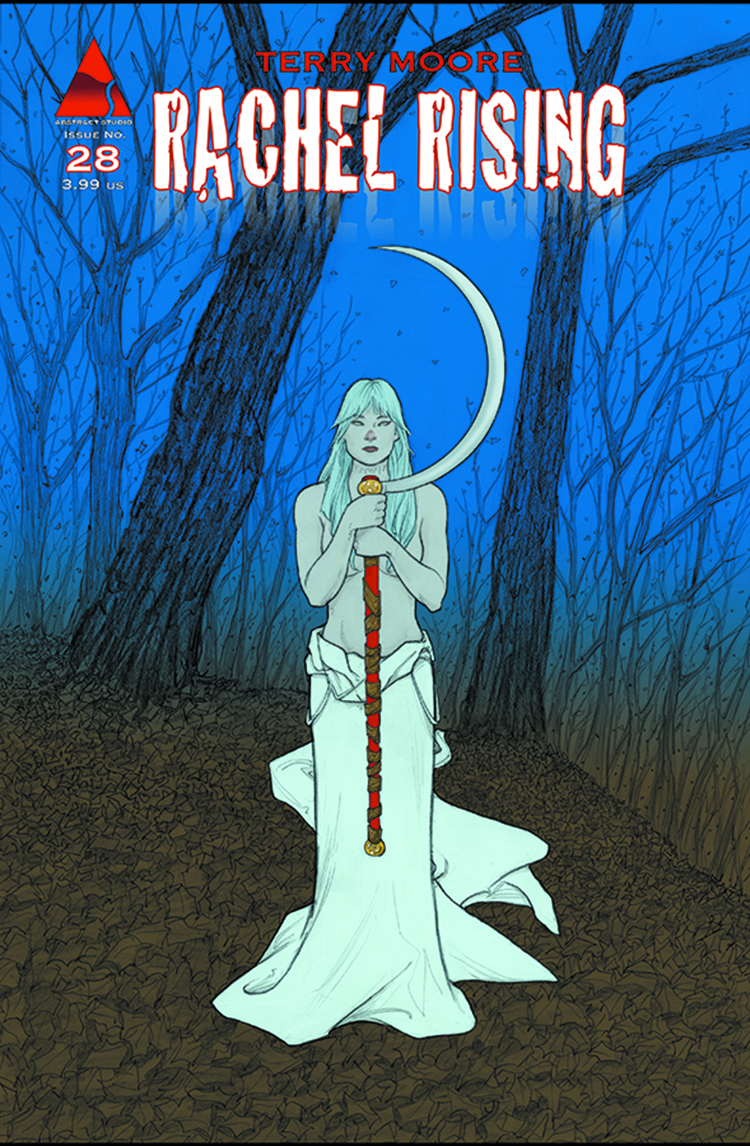 Rachel's murder investigation takes a dramatic turn when she uncovers a secret society of "vampires" performing ritual killings and a tip that she may have been one of their victims. Determined to find the leader, she and Zoe begin performing rituals of their own against the shadowy clan.


SHERWOOD TX #3 (OF 5)
SIMPSONS TREEHOUSE OF HORROR #20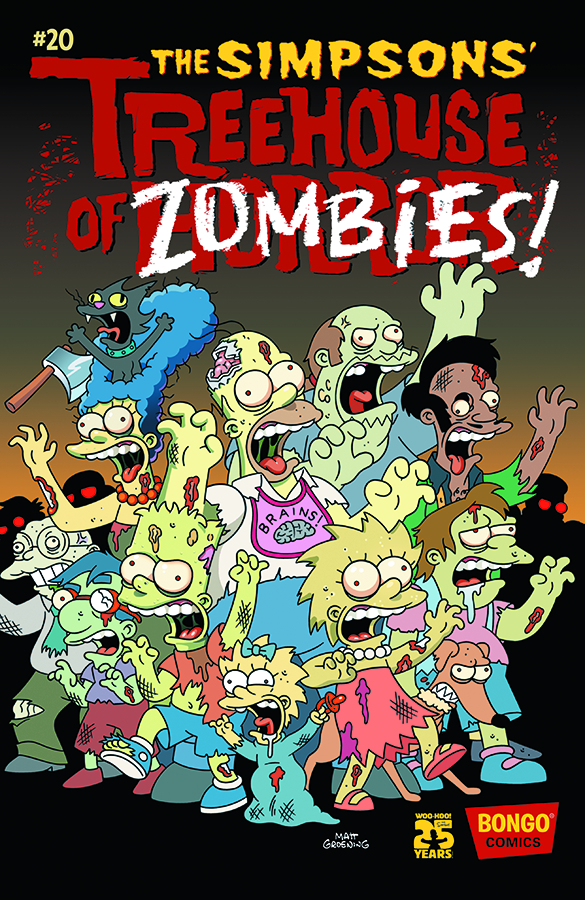 If you like zombies, we got Zombies! It's an all-out Zombiefest this month at Bongo! First, Homer leads an ever-diminishing group of survivors in their quest to stay alive against a marauding horde of cannibalistic zombies! And Bart and his friends must fend off the shopping dead while trapped at the Springfield Mall. Then, Homer and Bart must protect the nuclear power plant from a zombie invasion. Finally, a Zombienado strikes Springfield! (Need we say more...?) It's a lighthearted, night of the living dead, laugh riot!


SIXTH GUN #43
TAROT: WITCH OF THE BLACK ROSE #88
TOWER CHRONICLES DREADSTALKER #2
X-O MANOWAR #29

MARVEL
ALL NEW GHOST RIDER #7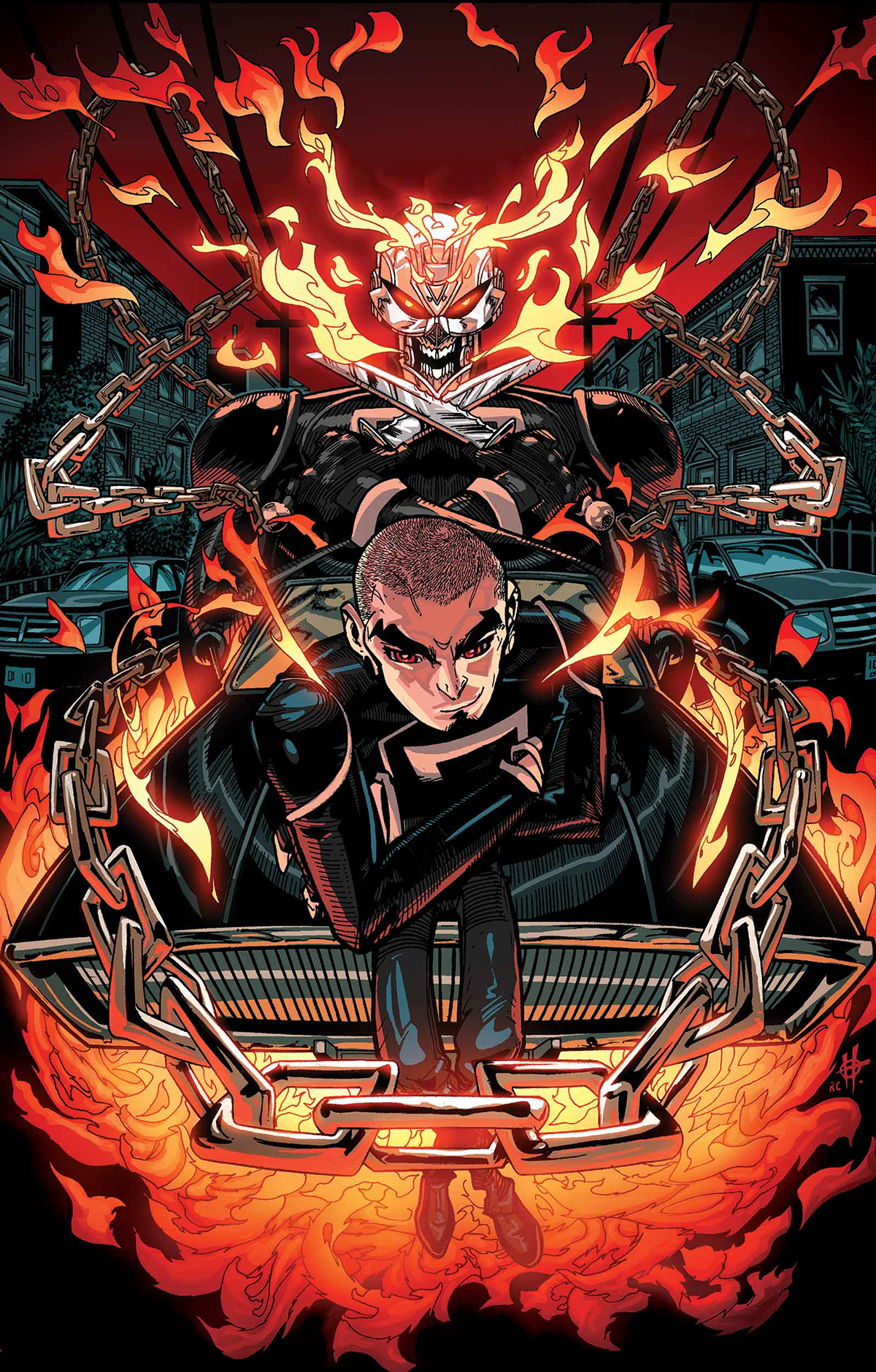 "LEGEND"


Is ROBBIE REYES racing towards eternal damnation?
The birth of the BLUE HYDE BRIGADE
A blazing hot trail comes to an end.
ALL NEW INVADERS #10
AMAZING SPIDER-MAN #1.5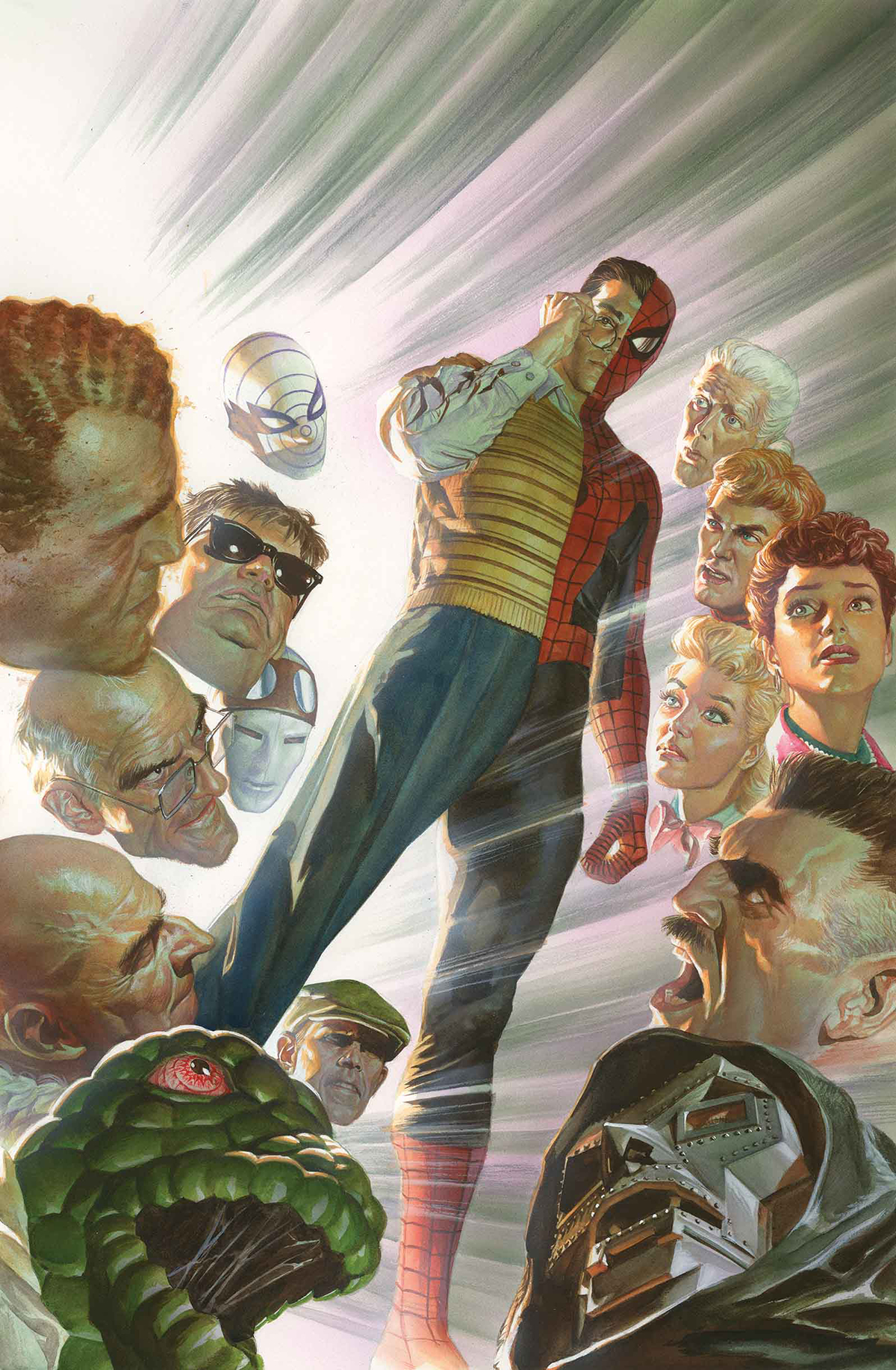 THE CLIMACTIC CONCLUSION OF "LEARNING TO CRAWL!"
We all know what Uncle Ben told Peter about power and responsibility, but there were some secrets he kept from Peter...
Discover Clash's fate that kept him secret all these years!
AMAZING X-MEN #11
CYCLOPS #5
DEADPOOL #35
EDGE OF SPIDER-VERSE #3 (OF 5)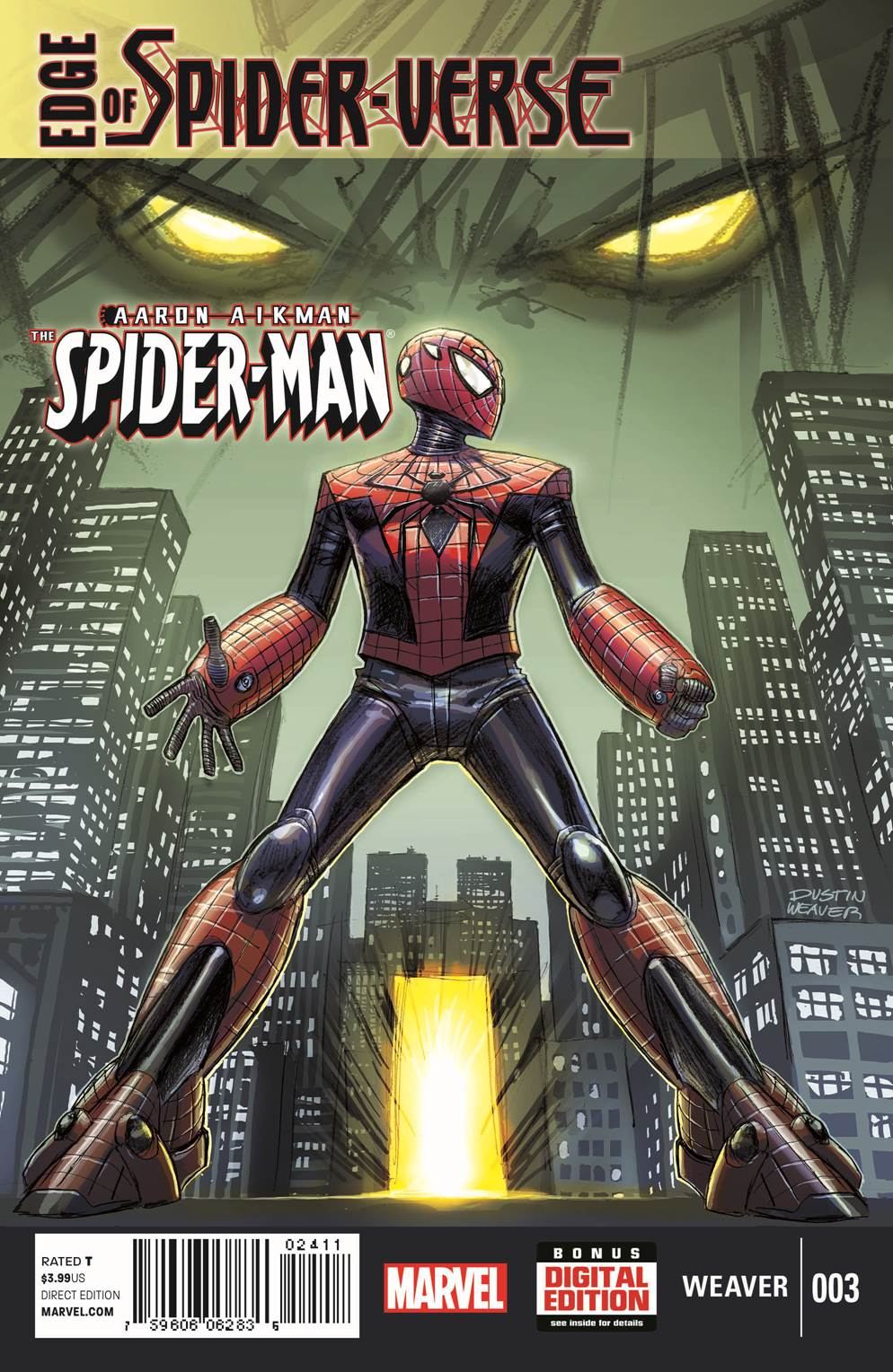 What is the secret of Dr. Aaron Aikman, Spider-Man?!
Who are the villainous Red Eye and Naahmurah? And can Aaron possibly live through Morlun's arrival? Rising star Dustin Weaver (AVENGERS, INFINITY, SHIELD) makes his Marvel Comics writing debut in the most wildly imaginative story of the year!
GUARDIANS OF GALAXY #19
INHUMAN #6
LOKI AGENT OF ASGARD #6 MTAX

The MARCH to AXIS continues!
Loki's back from the Tenth Realm - and facing his greatest challenge yet! Can you say... DOCTOR DOOM?
But with Valeria Richards in the mix - who's the hero of the story? And who's the villain?
A new jumping-on point for the series fans literally can't get enough of! Grab it while stocks last, true believer! And looming in the wings: AXIS!
MAGNETO #10 MTAX
MIGHTY AVENGERS #14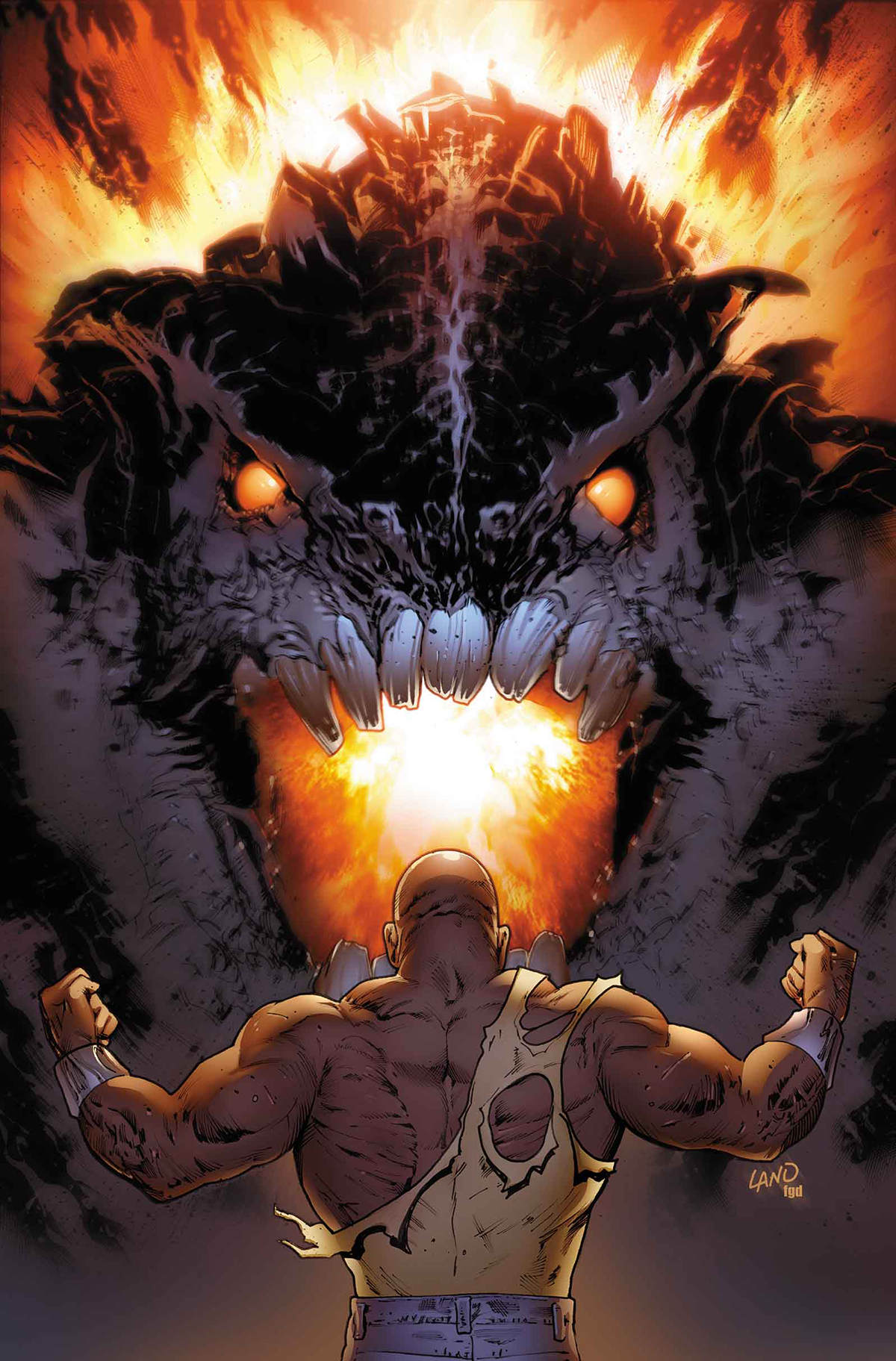 The Deathwalkers have won - and humanity is doomed!
Can the Mighty Avengers pull it back from the brink? And if so... how?
Year One of Mighty Avengers reaches its heart-stopping climax!
NEW AVENGERS #24
NEW WARRIORS #10
SAVAGE WOLVERINE #23
SECRET AVENGERS #8
STORM #3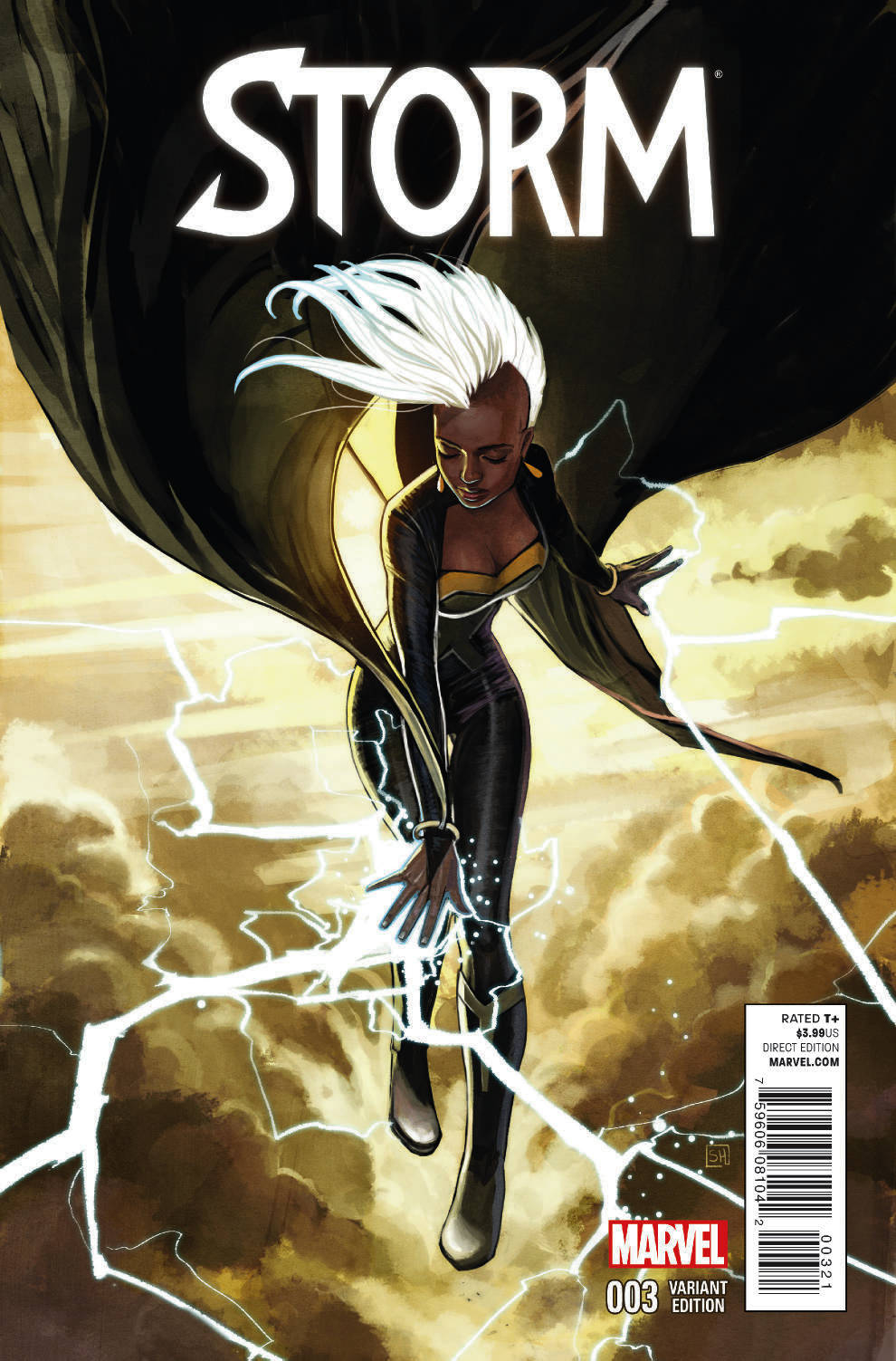 Long ago, after she was worshipped as a goddess on the plains of Africa, Storm was stripped of her mutant powers and fell into deep depression. A brilliant inventor named Forge came to her rescue and nursed her back to health, showing her that she is so much more than her superhuman abilities. And a romance blossomed between them. But it was a love made to be broken... Now, years later, Storm has the powers and stature of a goddess once more, and she is reunited with Forge. But what does fate have in store for the pair this time?


THUNDERBOLTS #31