New in graphic novels this week: the highly anticipated BATMAN DEATH OF THE FAMILY JOKER MASK SET (just in time for Halloween!), fan favourite writer Jason Aaron's gritty crime series SOUTHERN BASTARDS, the first volumes of the ongoing and critically praised MAGNETO and MOON KNIGHT, lost Jim Henson story THE MUSICAL MONSTERS OF TURKEY HOLLOW, science fictional madness in FBP and MANHATTAN PROJECTS, art books for game studios NAUGHTY DOG and CAPCOM as well as the upcoming animated film BOOK OF LIFE,
the ghost of vengeance gets a revved up update in ALL NEW GHOST RIDER,
discover how serial killers are born in NAILBITER,

plus new collections for WONDER WOMAN, FAIREST, DEATHLOK, TRANSFORMERS and ALL NEW X-MEN.
What are you excited to read this week? Talk to us @DavesComics!

ADVENTURE TIME ORIGINAL CARTOON TITLE CARDS HC VOL 1
This is the first of two beautifully lavish books created to celebrate the distinctive designs behind the Adventure Time title cards. Combining sketches, works in progress, revisions and final title card art, the book will take readers on a visual guide of the title card development, with quotes from each episode and commentary from the artists Pendleton Ward, Pat McHale, Nick Jennings, Phil Rynda, and Paul Linsley.
ALICE'S ADVENTURES IN WONDERLAND & THROUGH THE LOOKING GLASS GN VOL 01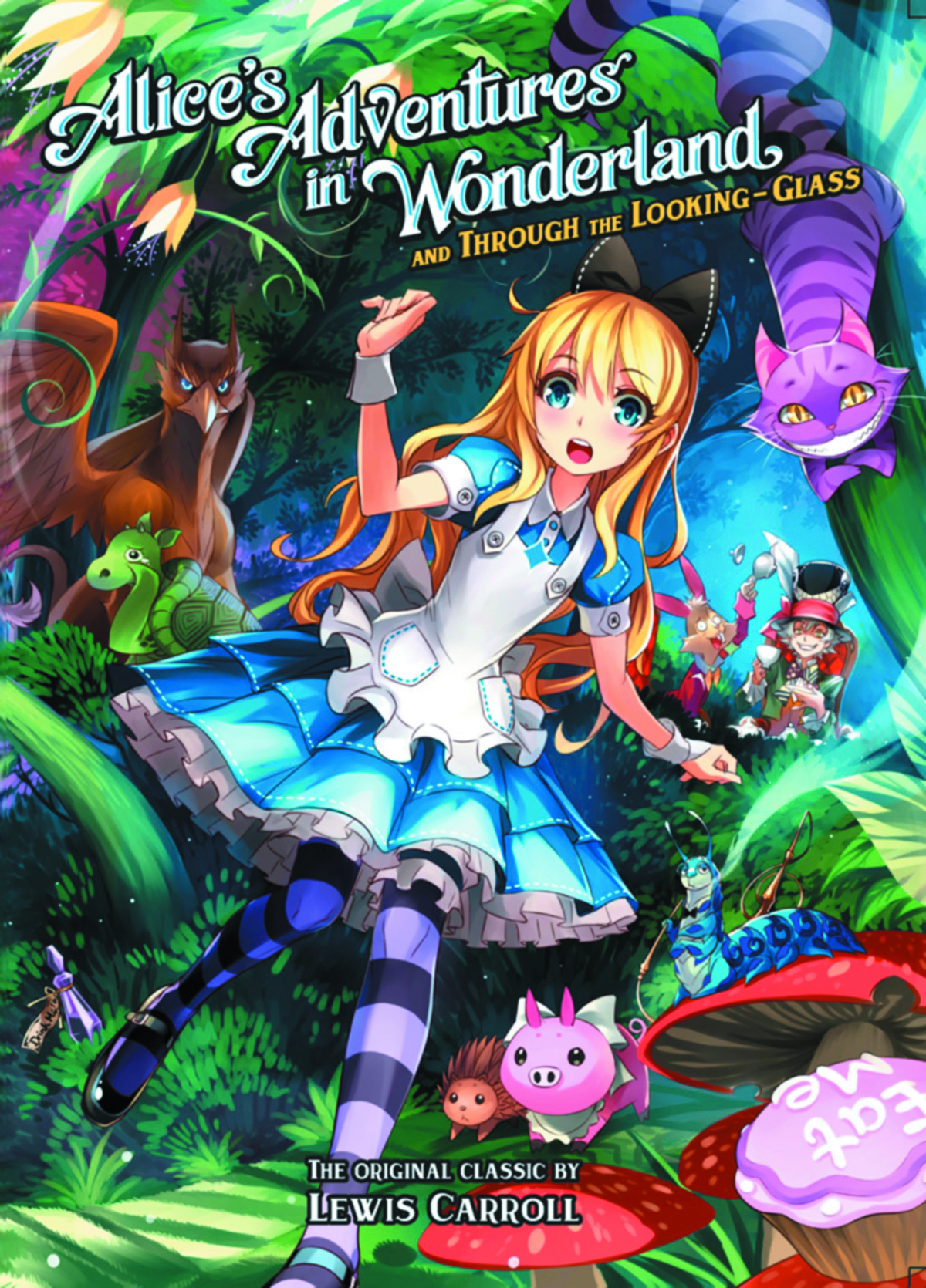 Seven Seas is pleased to present Alice's Adventures in Wonderland and Through the Looking-Glass, an all-new, lavishly illustrated omnibus collection that contains Lewis Carroll's original Alice in Wonderland novels. For those who have never read Lewis Carroll's Alice novels, or for those who wish to revisit the beloved tales, this new edition of a perennial classic will appeal to today's reader who appreciates adorable manga-styled artwork. This 320-page collection contains all of Lewis Carroll's original text along with two full-colour spreads and one hundred black-and-white full-page and spot illustrations.
ALL NEW GHOST RIDER TP VOL 01 ENGINES OF VENGEANCE With four on the floor, Marvel's newest Ghost Rider puts vengeance in overdrive! Amid an East Los Angeles neighbourhood running wild with gang violence and drug trafficking, Robbie Reyes has been given an awesome new power! But can the teen handle it, or will it drive him to a path of destruction? As a war brews in the criminal underworld, the streets of East L.A. flare up with drug-fueled gang violence from Dr. Zabo's power-enhancing narcotics - and Mr. Hyde launches a diabolical plan to expand his underground empire. Robbie meets the mysterious entity behind his possession, but will he submit to the spirit inside him and go too far in protecting his neighbourhood? The all-new Ghost Rider takes on Mr. Hyde with all-out action and a twist that will hit you at 100mph!
Collecting ALL-NEW GHOST RIDER #1-5.
ALL NEW X-MEN HC VOL 01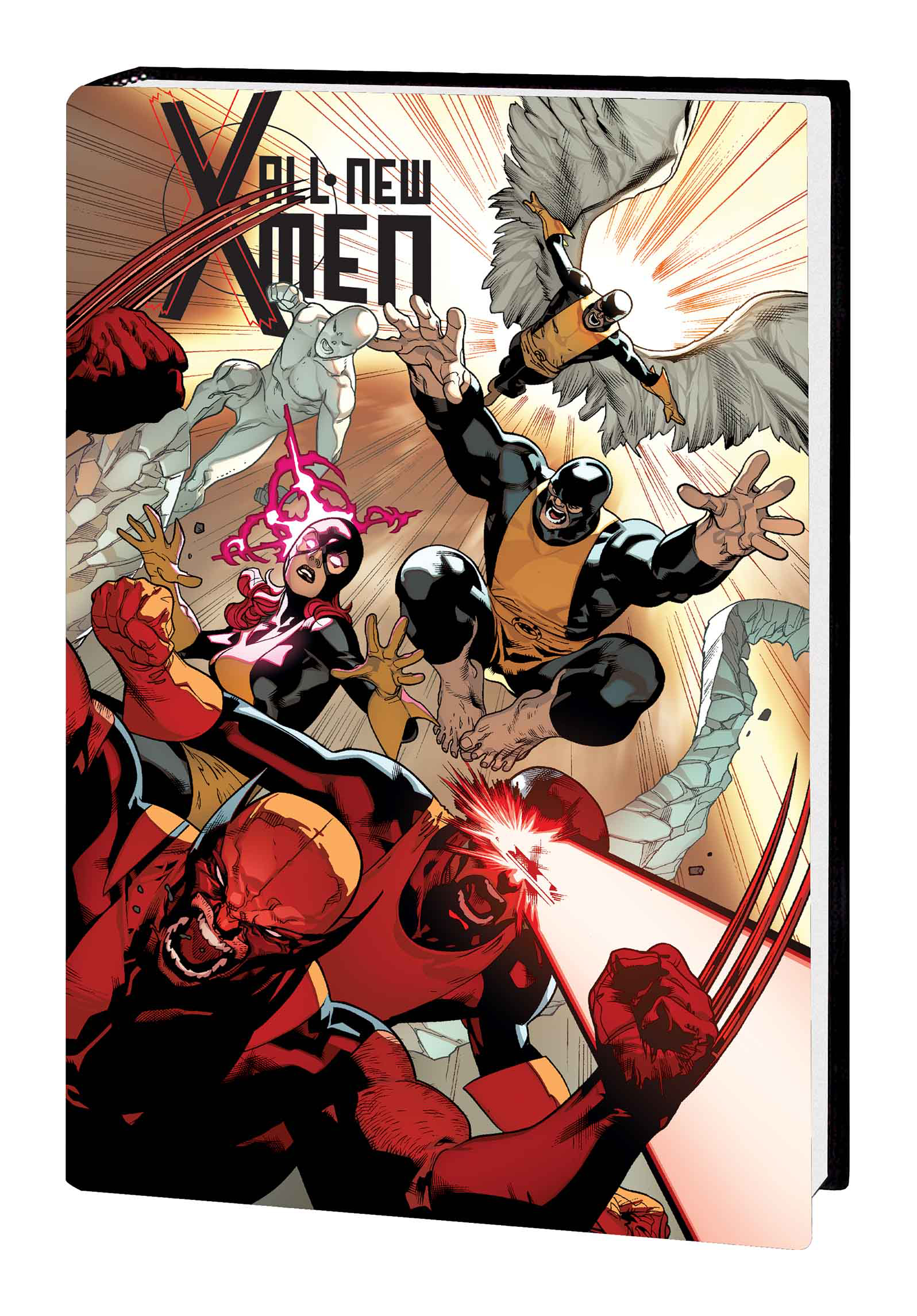 Professor X's original five students - Cyclops, Marvel Girl, Iceman, Angel and Beast - are plucked from the past and brought to the present! But what they find - the state of their future selves, and the state of Xavier's dream - is far from the future of which they dreamed. How will these young, idealistic heroes react when faced with the crushing knowledge of what their future holds? And how will the embittered present-day X-Men deal with their past crashing forward? Plus: Mystique and Sabretooth target the young time-travellers! How will the Uncanny Avengers - led by Cyclops' brother, Havok - react to the time-swept X-Men? And when the adult Cyclops and his outlaw Uncanny X-Men drop by the Jean Grey School for a recruiting session, which young X-Man will join the revolutionary crew? The answer will shock you! Collecting ALL-NEW X-MEN #1-10.
ART OF BOOK OF LIFE HC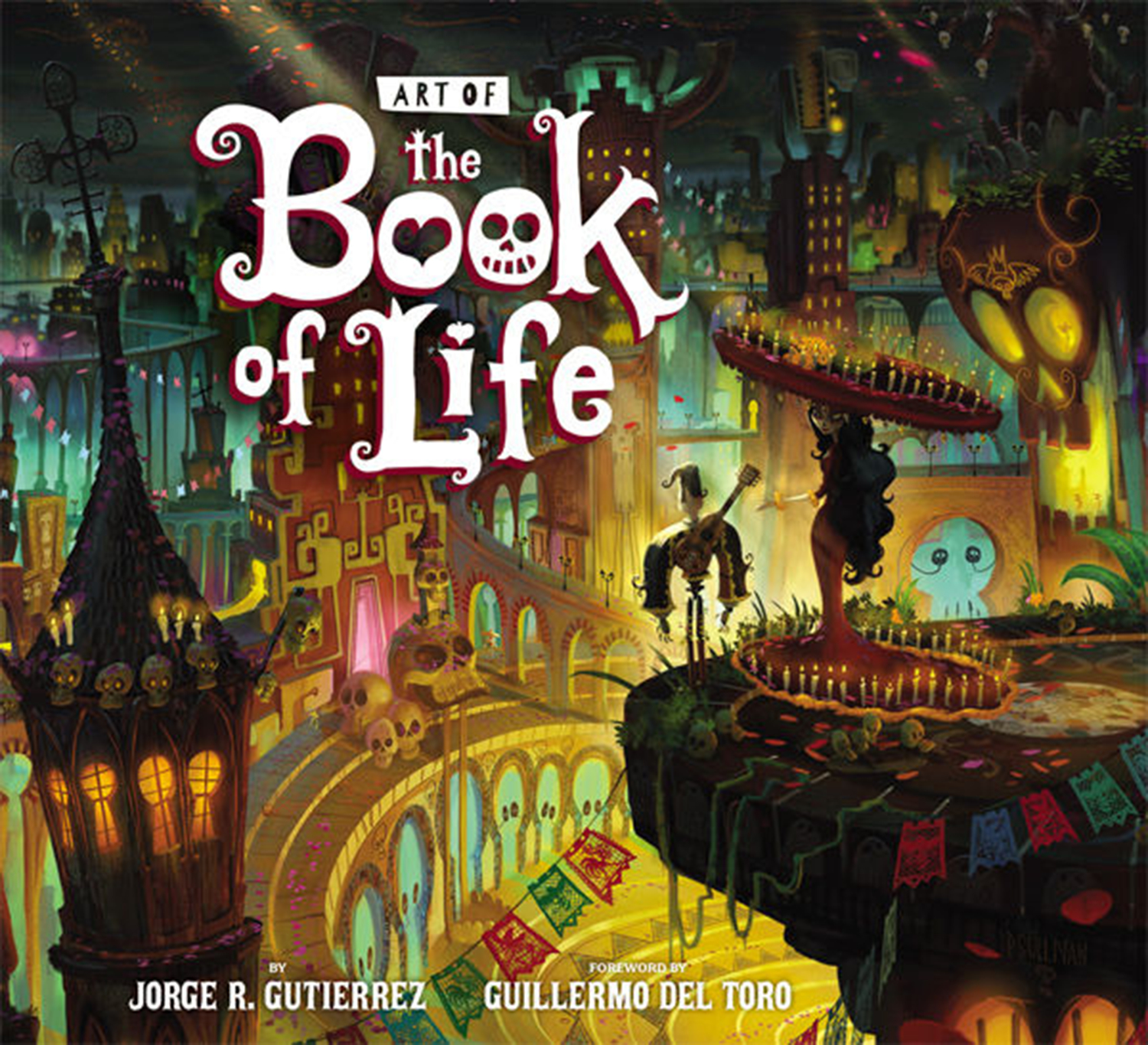 To determine whether the heart of humankind is pure and good, two godlike beings engage in an otherworldly wager during Mexico's annual Day of the Dead celebration. They tether two friends, Manolo and Joaquin, into vying for the heart of the beautiful and fiercely independent Maria, with comical and sometimes dangerous consequences.
Foreword by visionary filmmaker Guillermo del Toro!
ART OF NAUGHTY DOG HC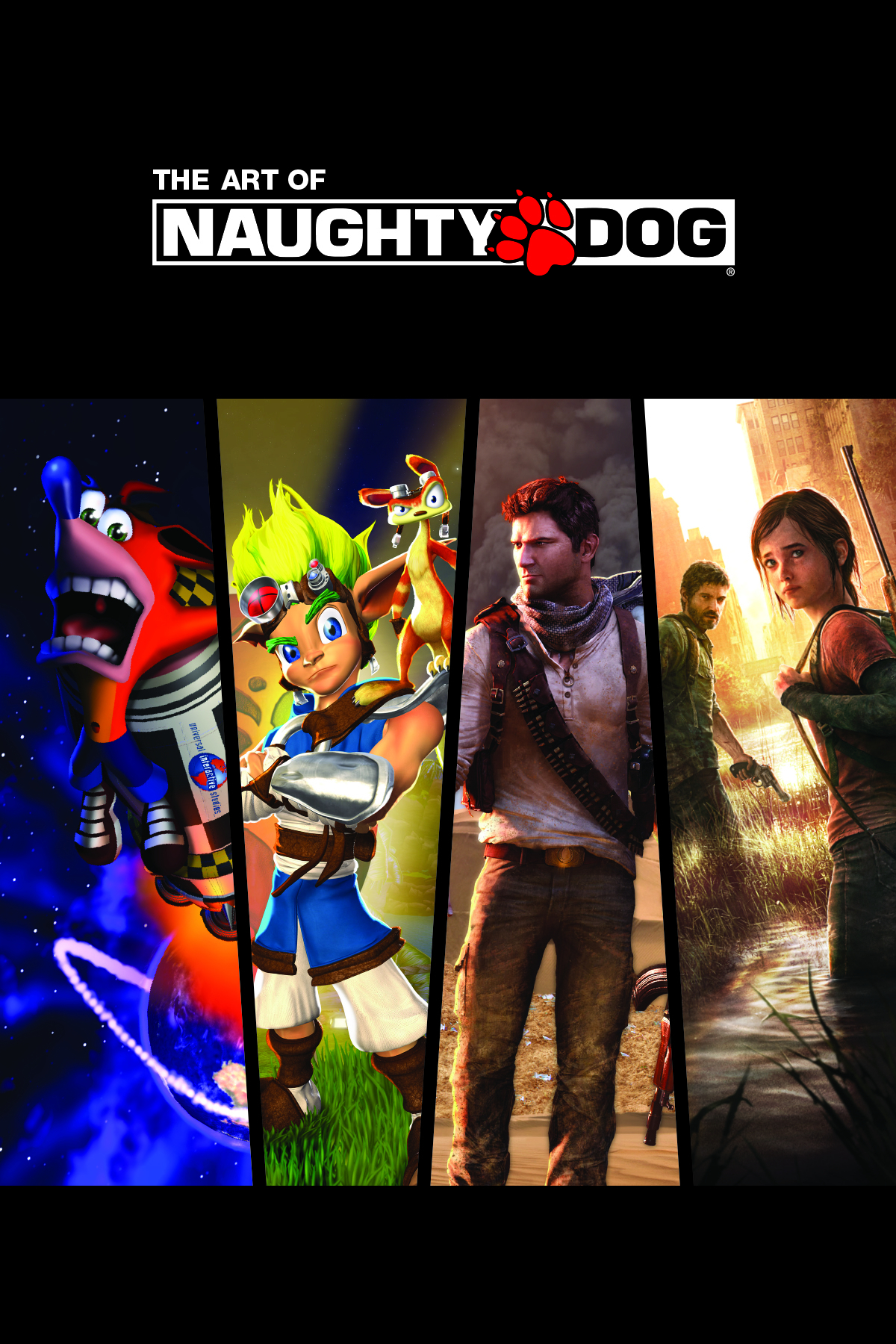 Crash Bandicoot. Jak and Daxter. Uncharted. The Last of Us. One studio has been responsible for the most iconic video game experiences of this generation. Now, Dark Horse Books invites you on a thirty-year retrospective tour, observing Naughty Dog's ascension to its place as one of the most influential production studios in the world!
Filled with never-before-seen art and commentary from the creators of the games!
BATMAN 75TH ANNIVERSARY TP COLLECTION Celebrate Batman's 75th Anniversary with this spectacular slipcase collection featuring the classic trade paperbacks of three of his greatest epics: BATMAN: THE DARK KNIGHT RETURNS, written by Frank Miller with art by Miller and Klaus Janson, BATMAN: HUSH, written by Jeph Loeb with art by Jim Lee and Scott Williams, and BATMAN VOL. 1: THE COURT OF OWLS, written by Scott Snyder with art by Greg Capullo and Jonathan Glapion!
BATMAN DEATH OF THE FAMILY BOOK & JOKER MASK SET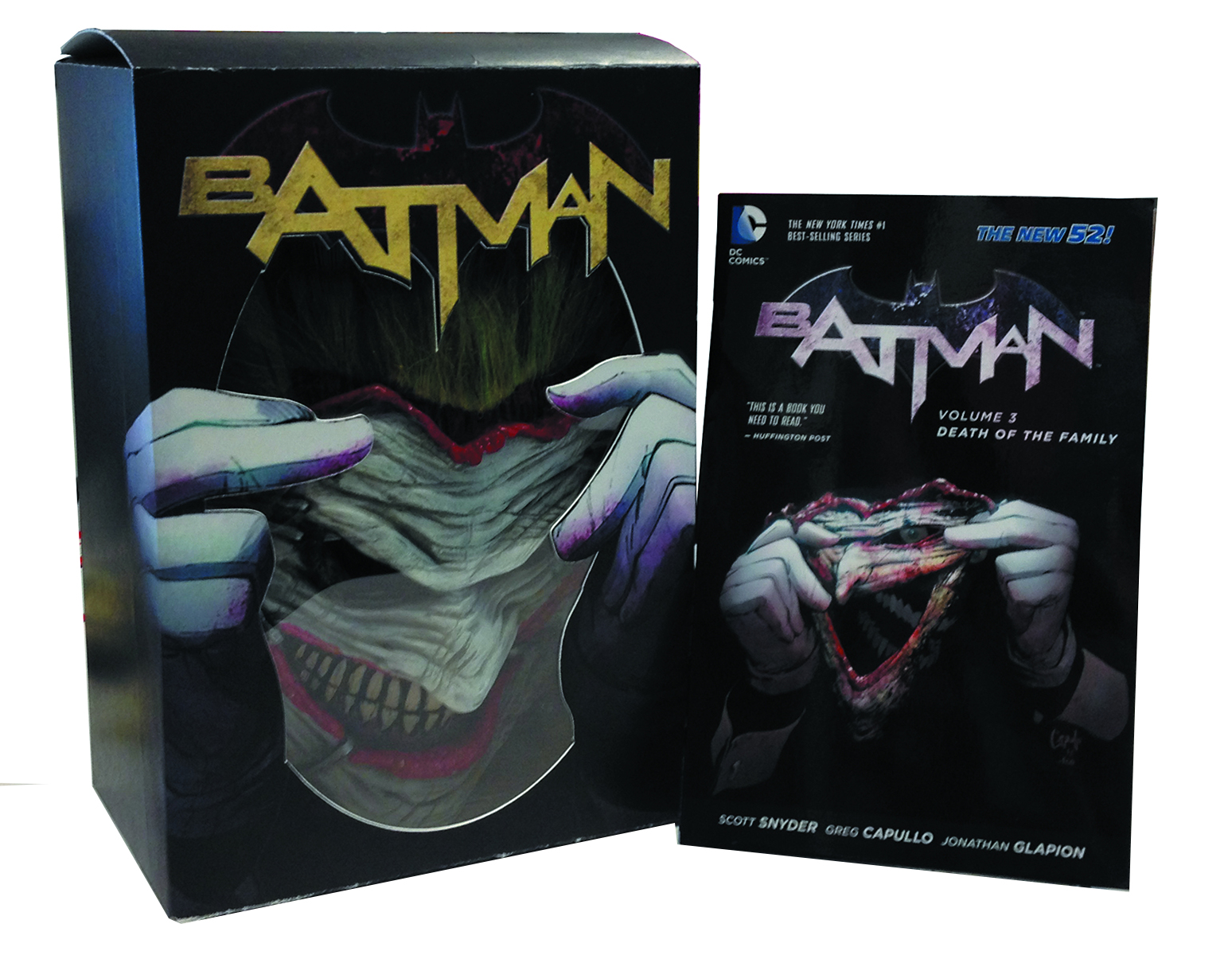 This new collectors set includes the critically acclaimed tale DEATH OF THE FAMILY from the superstar #1 New York Times best-selling team of writer Scott Snyder and artist Greg Capullo. Now, this seminal Batman trade paperback graphic novel is paired with a replica hand-painted vinyl latex mask of The Joker that features sewn-on hair and a white elastic band. It's a must-have for any fan of Scott Snyder's groundbreaking work!
BATMAN TP VOL 04 ZERO YEAR SECRET CITY (N52)
The first arc of BATMAN: ZERO YEAR is collected as the New 52 origin of The Dark Knight delves into Bruce Wayne's past with the Red Hood Gang and his run-ins with aspiring District Attorney Harvey Dent! You won't want to miss the moment that Bruce becomes Batman! Collects BATMAN #21-24.
COMPENDIUM OF FANTASY ART TECHNIQUES STEP BY STEP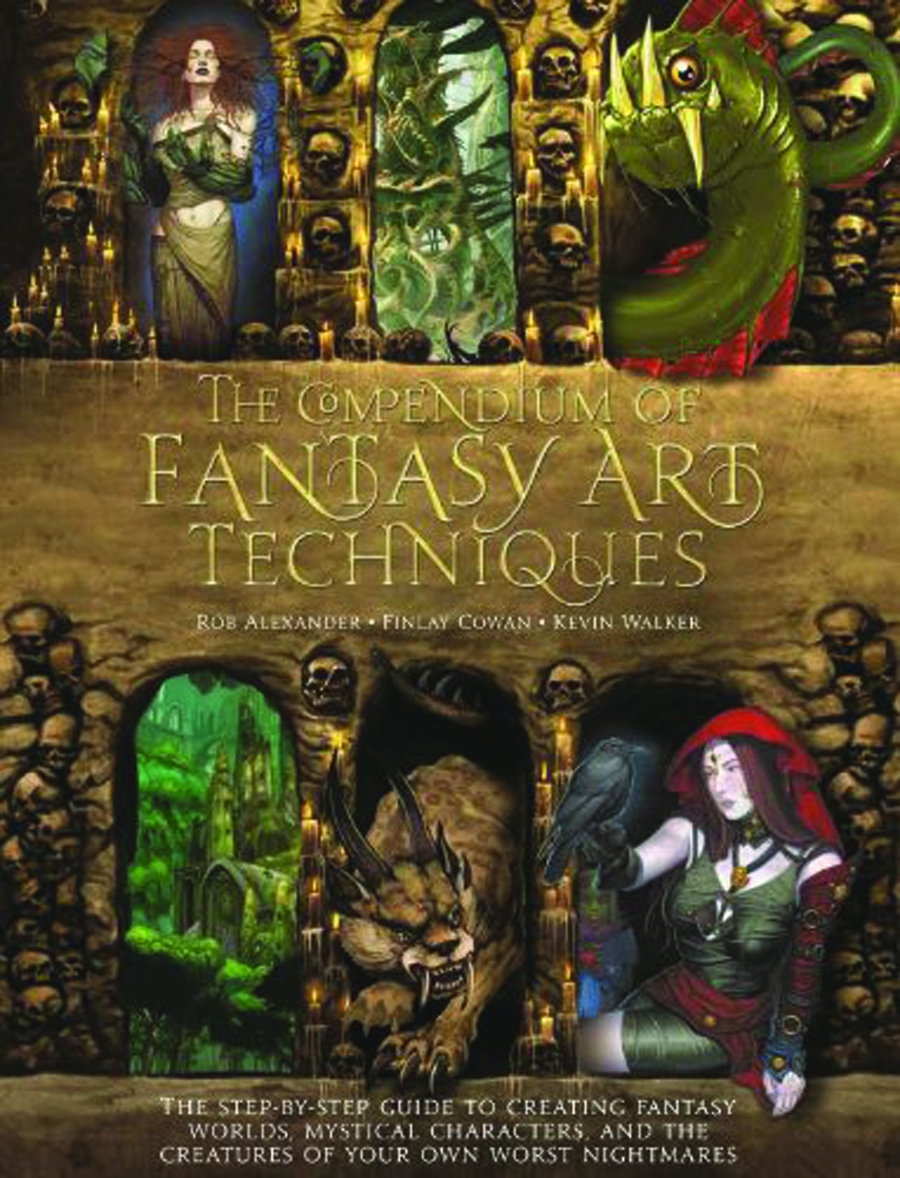 Artists interested in graphic novels, comic book illustration, or computer game graphics will find a veritable course load of instruction in this mega-fantasy art manual. Combining the best of three of Barron's top fantasy art titles, The Compendium of Fantasy Art Techniques presents easy-to follow instructions and step-by-step illustrations that will teach readers the essential techniques for creating the fantasy world of their dreams. Included is content from Drawing & Painting Fantasy Landscapes and Cityscapes, Drawing & Painting Fantasy Beasts, and Drawing & Painting Fantasy Figures.
CONCRETE PARK HC VOL 01 YOU SEND ME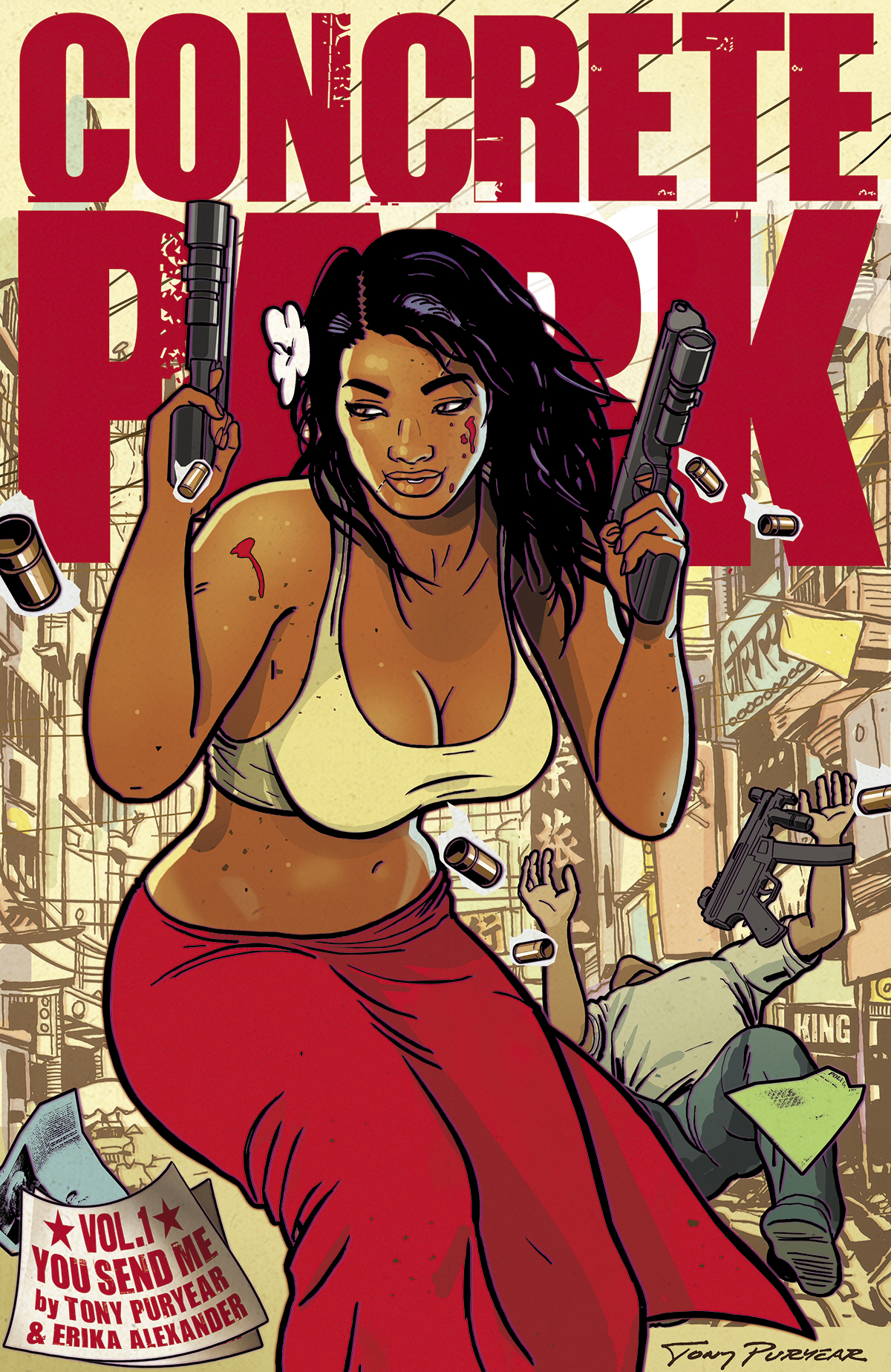 Earth's outcasts, exiled to a distant desert planet, will either destroy each other or create something new. Concrete Park Volume 1, a dark, sexy sci-fi saga by Tony Puryear (Eraser) and Erika Alexander, collects the acclaimed chapters from DHP into a "director's cut" hardcover featuring new pages and bonus materials!
An acclaimed sci-fi thriller with fantastic twists!
CRYPTOZOIC MAN TP VOL 01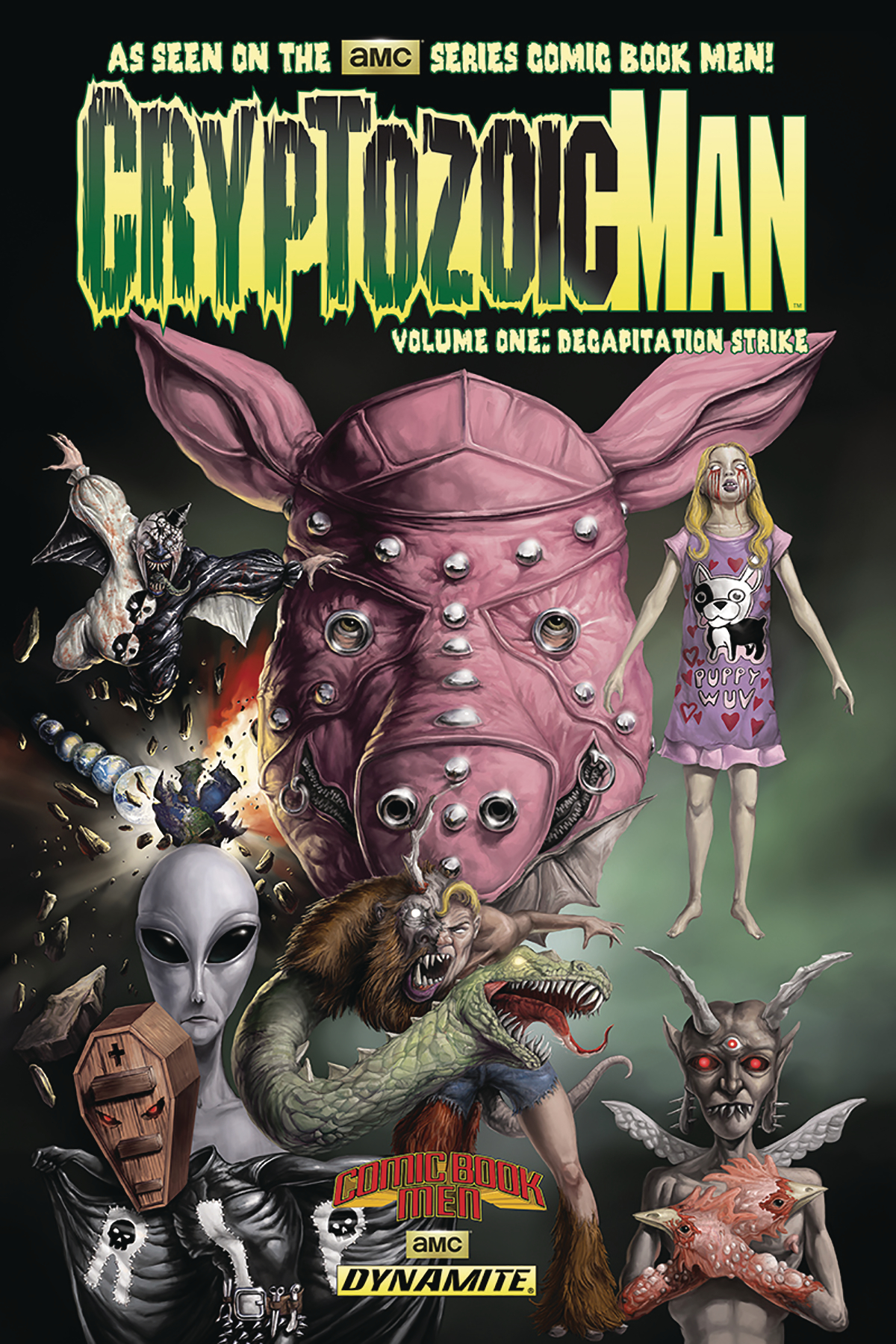 From the minds of Bryan Johnson and Walter Flanagan, stars of AMC's hit television show, Comic Book Men! Shortly after Alan Ostman's daughter goes missing on a family camping trip, he finds himself living life on the fringes. After a particularly rough night, an industrialist interested in Alan's research focusing on the "alternative sciences" bails him out of jail and offers Alan a job. Think your boss is bad? At least they're (probably) not a leather pig-mask wearing, inter-dimensional miscreant bent on having a race of malignant beasts exterminate the world's best known cryptids and destroy the entire universe in the process. Does humanity have a shot? A mythical society of Gray aliens didn't create Cryptozoic Man for nothing!
DEATHLOK DEMOLISHER TP COMPLETE COLLECTION Col. Luther Manning has been locked in a state of living death. He is no longer a man, but a mockery of a man. He has become an amalgam of reanimated flesh and computer circuitry, stripped of his family, his humanity - but not his will. He has become Deathlok the Demolisher - a weapon of war programmed solely for destruction. A challenging blend of science fiction and psychological war journal, Deathlok set the pace for anti-heroes in the turbulent post-Watergate '70s. Illustrated by Rich Buckler, and co-written with Doug Moench and Bill Mantlo, Deathlok pushed the moral relevance of Marvel Comics into a bold, often frightening new future. Collecting ASTONISHING TALES (1970) #25-28 and #30-36, MARVEL TEAM-UP (1972) #46, MARVEL SPOTLIGHT (1971) #33, MARVEL TWO-IN-ONE (1974) #27 and #54, and CAPTAIN AMERICA (1968) #286-288.
EDGAR ALLAN POE SPIRITS OF DEAD HC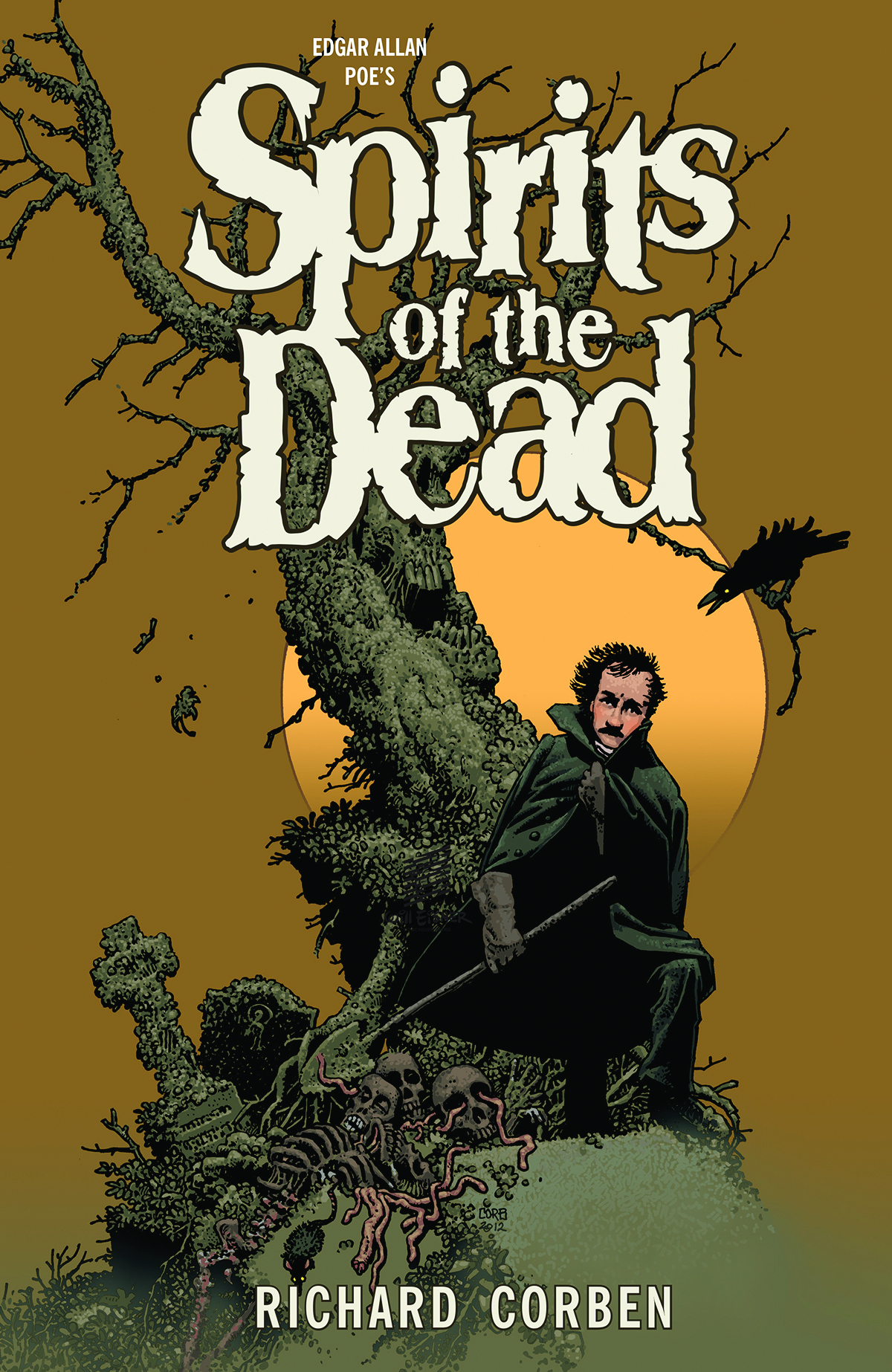 This is the complete collection of Edgar Allan Poe classics adapted by master horror comics artist and Eisner Hall of Fame inductee Richard Corben. Collects all DHP stories, The Conqueror Worm, The Fall of the House of Usher #1-#2, The Raven and the Red Death, Morella and the Murders in the Rue Morgue and more.
EERIE ARCHIVES HC VOL 17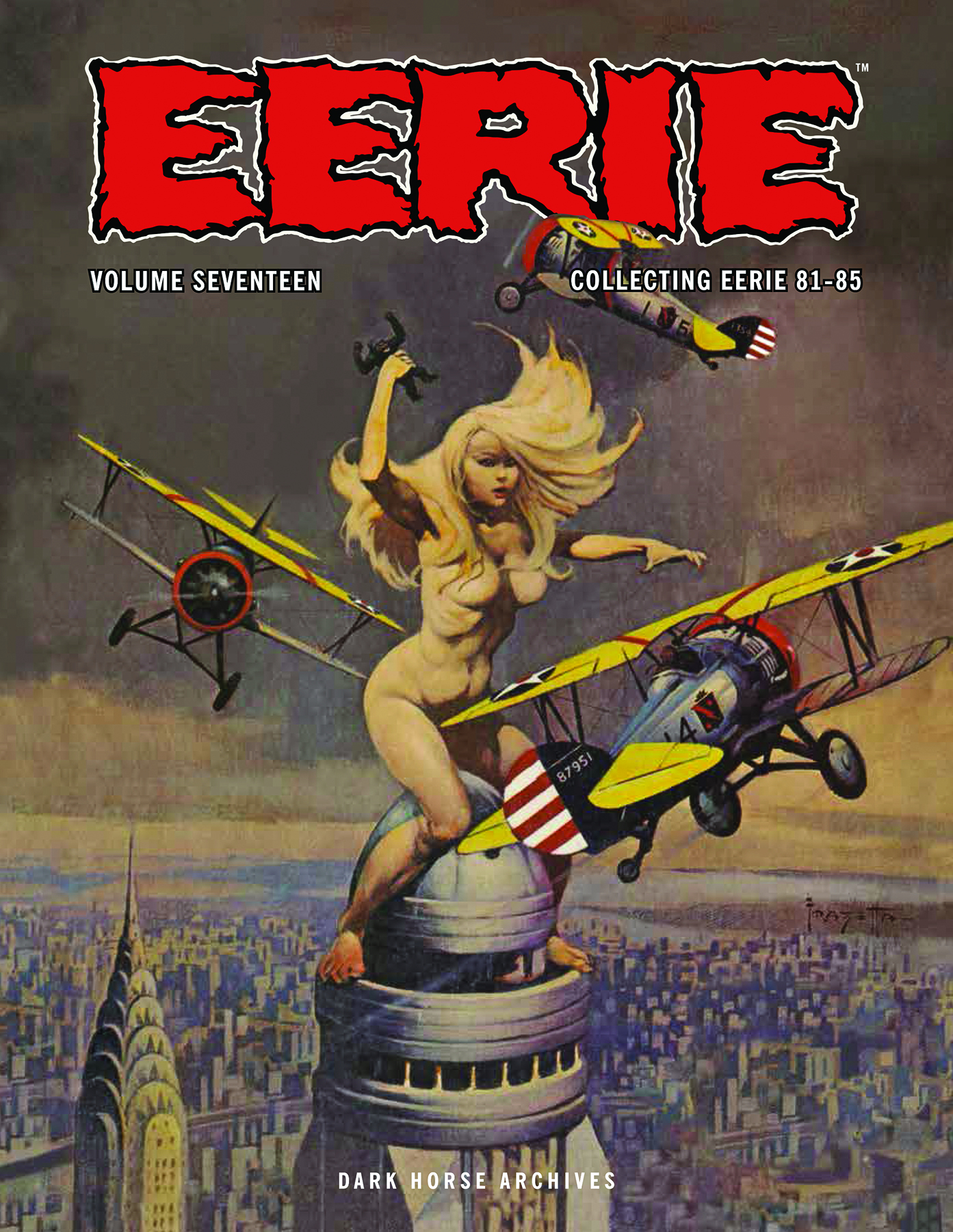 The Eerie anthology of horror, fantasy, and science fiction overflows with a bounty of black-and-white tales, always delivering bizarre twists and ironic punches! The latest volume in this award-winning hardcover series features early pieces starring Jim Starlin's Darklon the Mystic, gorgeous colour covers by Frank Frazetta, and plenty of standalone scares! Collects Eerie magazine #81-#85.
FABLES DELUXE EDITION HC VOL 09 The final battle between the free Fables of the mundane world and the Empire occupying their former Homelands is here, in these tales from issues #70-82! The creatures of myth and fairytale lore have assembled together to finally face the Adversary and his hordes. But victory will not come without a price - who will live and who will die for the fate of the Homelands?
FAIREST TP VOL 04 OF MEN AND MICE Cinderella returns in an all-new epic from FAIREST #21-26! After an assassination attempt on Snow White, Cindy is called back into service to unravel an age-old conspiracy that dates back to that fateful midnight ball! Can she uncover the plot and prevent a massacre in Fabletown?
FBP FEDERAL BUREAU OF PHYSICS TP VOL 02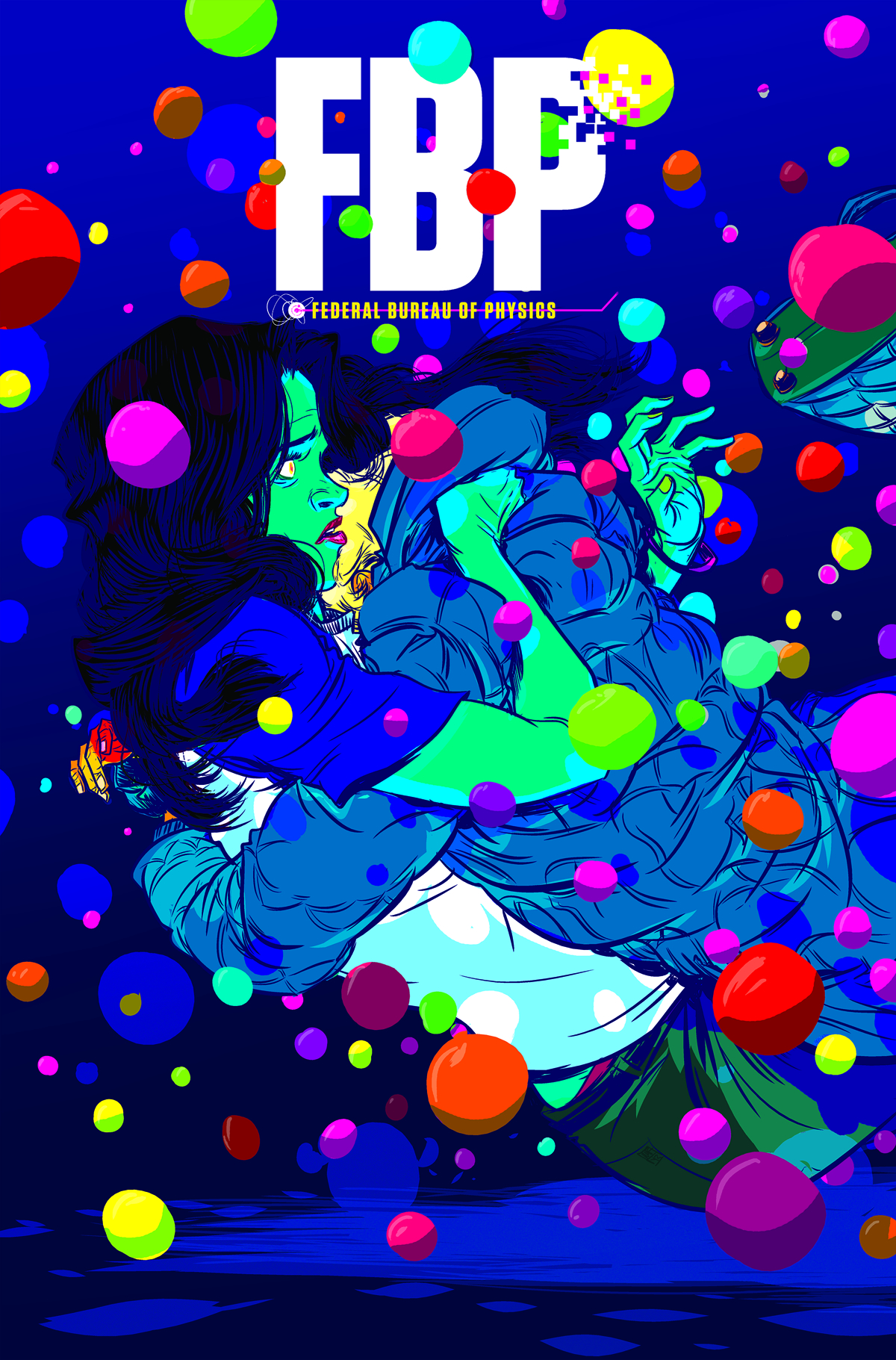 In this second FBP volume collecting issues #8-13, agents Rosa and Adam are invited to take part in an experiment that will test their limits and blur their concept of reality. And after a beautiful moment is shattered, Rosa and Adam get to see firsthand why Nakeet is known as the strangest town north of the forty-eight.
INJUSTICE GODS AMONG US YEAR TWO HC VOL 01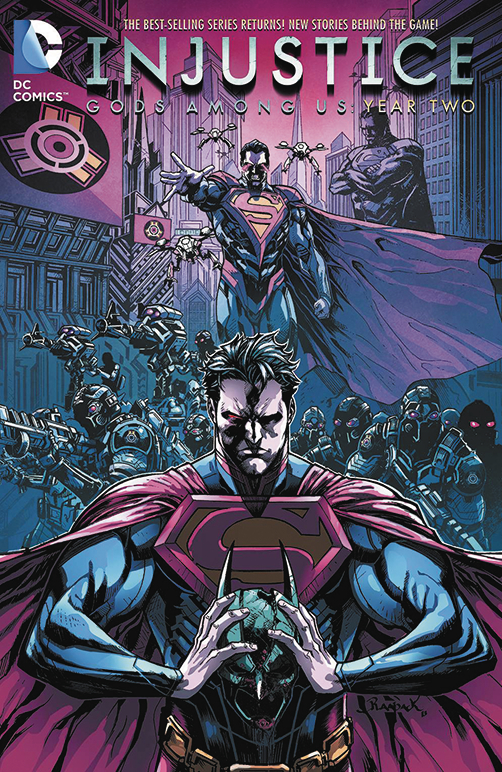 The best-selling prequel to the hit video game picks up right where it left off! Year one is over - now, year two begins. The death of one of their own has divided Earth's protectors as hero turns against hero. As Superman's iron grip on the world tightens, at the edge of the galaxy, another grave threat approaches. Collects INJUSTICE: GODS AMONG US YEAR TWO #1-6.
JIM HENSON MUSICAL MONSTERS OF TURKEY HOLLOW HC WHY WE LOVE IT: After the success of Archaia's Eisner Award-winning graphic novel Jim Henson's Tale of Sand, we are proud to partner once again with The Jim Henson Company to bring to life another previously unknown piece of the Jim Henson Legacy. The only thing more exciting than finding the script for the project was securing the talents of the amazing Roger Langridge (writer and illustrator of the Eisner Award-winning The Muppet Show Comic Book and SNARKED) to adapt and illustrate the project!
WHY YOU'LL LOVE IT: Eisner and Harvey Award winner Roger Langridge is the mastermind behind SNARKED and the beloved run of The Muppet Show comics, and now he gets to bring to life hilarious, never-before-seen puppet creations by Jim Henson in an oversized all-ages adventure.
WHAT IT'S ABOUT: Turkey Hollow is a picturesque town where hundreds of years ago, unbeknownst to the citizens, a meteorite landed near a small brook on the outskirts of town. One Thanksgiving, while young Timmy Henderson practises his guitar, he's accompanied by strange, unearthly, musical sounds. That meteorite wasn't a rock at all but an egg holding seven furry, goofy monsters, each with a unique musical sound! After the initial shock, Timmy befriends the lovable creatures, who follow him all around Turkey Hollow. Not everyone takes a liking to the visitors, though, and it's up to Timmy to protect his new friends and save Thanksgiving!
JUSTICE LEAGUE BEYOND 2.0 POWER STRUGGLE TP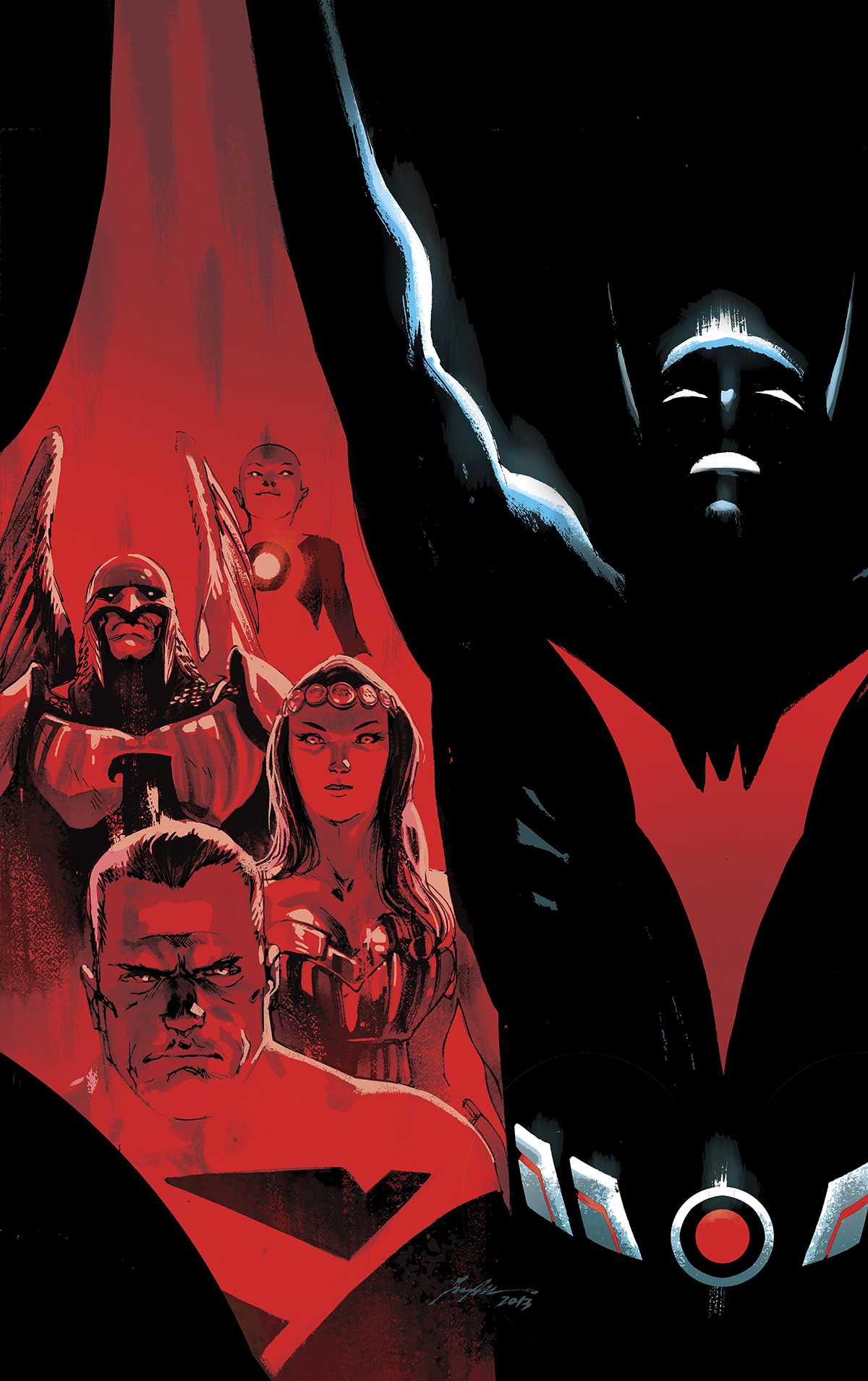 In these tales from JUSTICE LEAGUE BEYOND 2.0 Chapters #1-16, Superman's powers are raging out of control, and the League must figure out a way to protect the world - and themselves - from the Last Son of Krypton. Plus, two of Superman's greatest foes return!
LOVERBOYS HC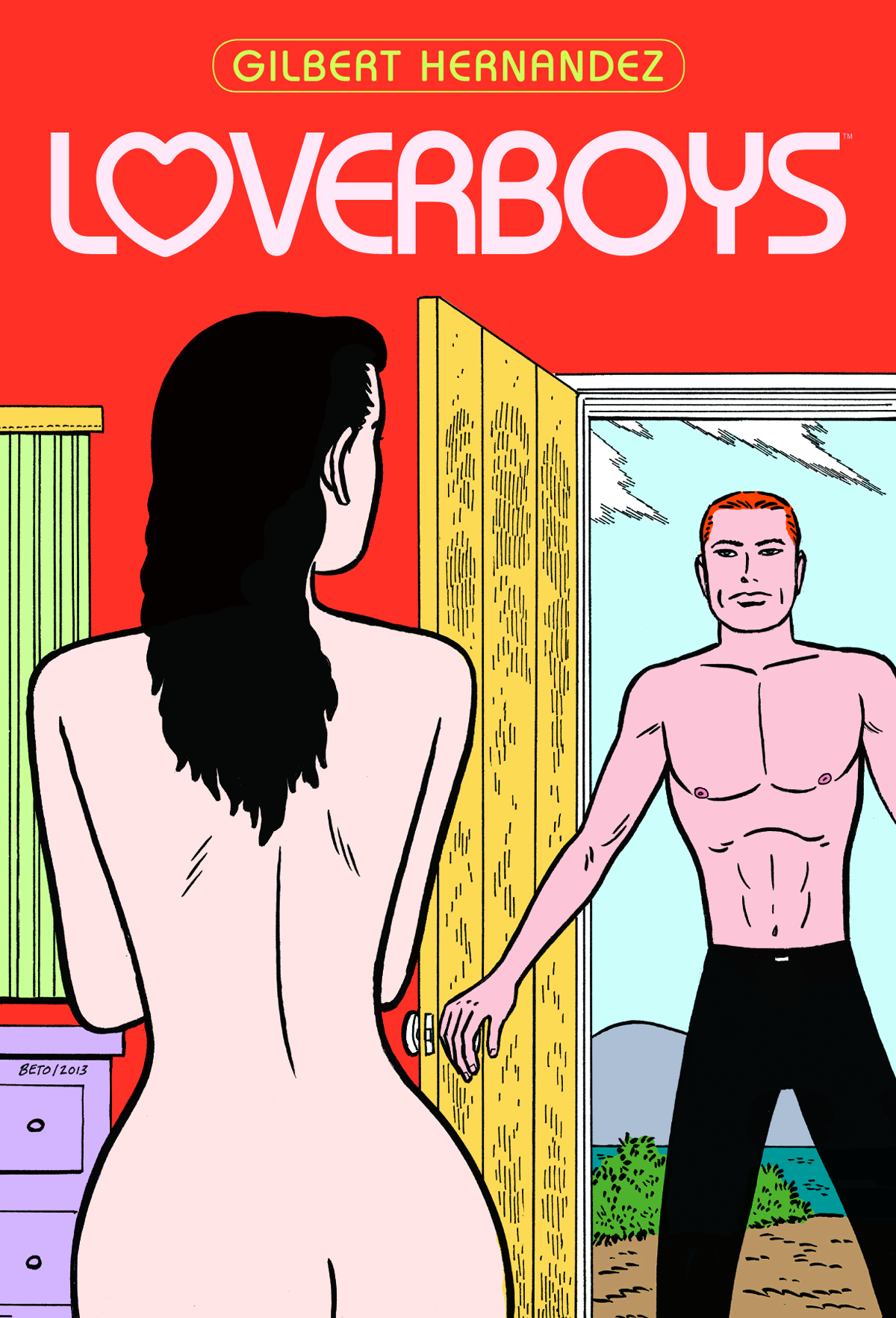 In the small Palomar-like town of Lagrimas, a young "loverboy" has a torrid affair with the woman who once was his seventh grade teacher, while three young girls plot to poison the populace. It's a passionate tale as only Gilbert Hernandez, the legendary co creator of Love and Rockets, can deliver!
MAGNETO TP VOL 01 INFAMOUS Once the deadliest, most feared mutant mastermind on the planet, Magneto is no longer the man he was. After allying with Cyclops and the X-Men, he became a pawn in another man's war. But now, determined to fight for mutantkind's survival on his own terms, Magneto sets out to regain what he's lost...and remind the world why it should tremble at the sound of his name. Magneto will safeguard the future of the mutant race by hunting down each and every threat that would see his kind extinguished - and bloody his hands that they may never be a threat again. But as horrors from his past loom large and S.H.I.E.L.D. agents pursue him, will Magneto soon become the villain he once was? And how will a mysterious woman from his past affect his mission? Collecting MAGNETO (2014) #1-6.
MANHATTAN PROJECTS HC VOL 01 "SCIENCE. BAD."
What if the research and development department created to produce the first atomic bomb was a front for a series of other, more unusual, programs? What if the union of a generation's brightest minds was not a signal for optimism, but foreboding? What if everything...went wrong?
Collects THE MANHATTAN PROJECTS #1-10
MOON KNIGHT TP VOL 01 FROM DEAD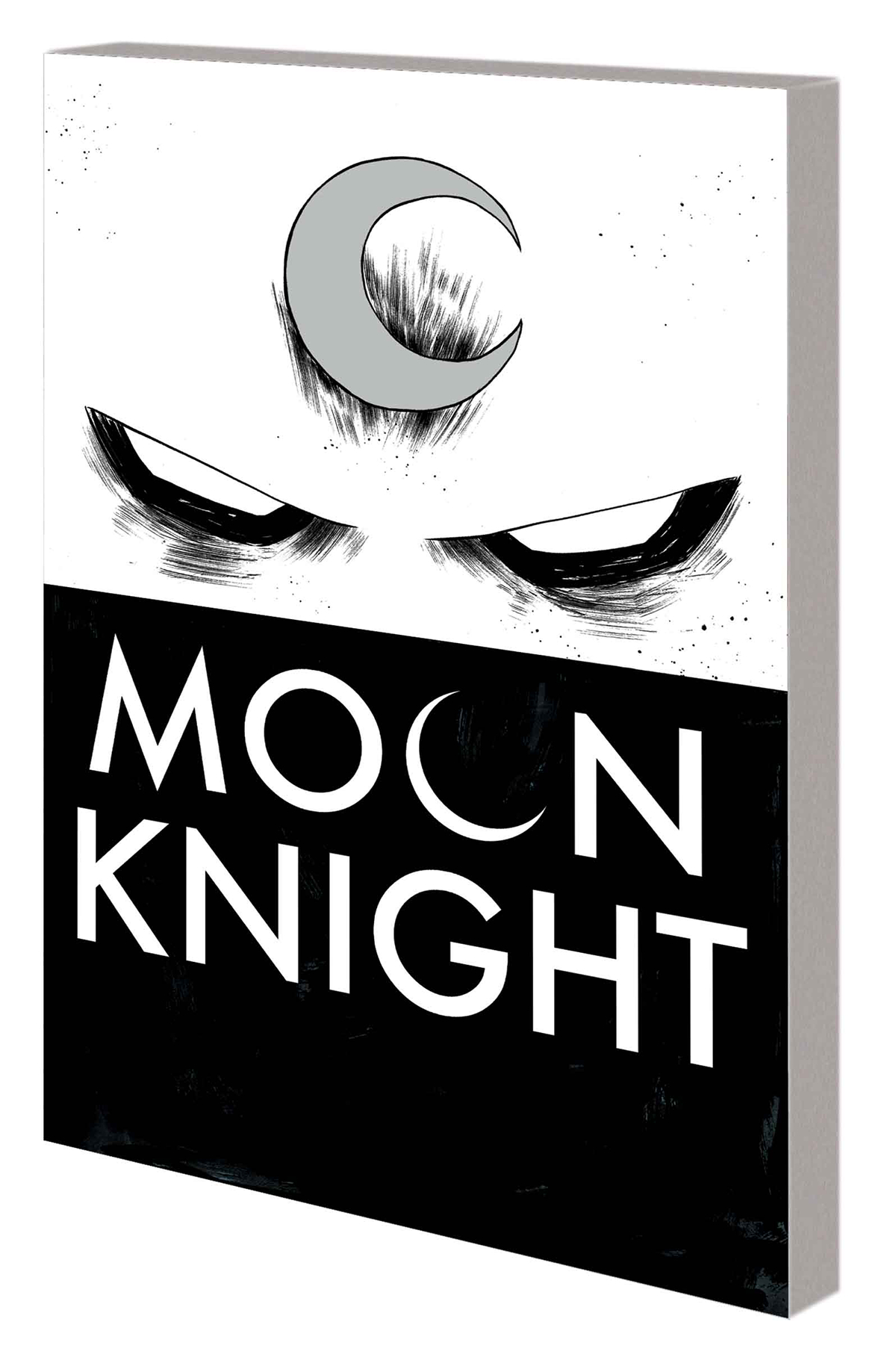 Marc Spector is Moon Knight! Or is he? It's hard to tell these days, especially when New York's wildest vigilante protects the street with two-fisted justice and three - that's right, count 'em - three different personalities! But even with the mystical force of Egyptian moon-god Khonshu fueling his crusade, how does the night's greatest detective save a city that's as twisted as he is? The road to victory is going to hurt. A lot. Be there as Moon Knight punches ghosts(!), investigates a sleep experiment that's driving its patients insane, travels to the mushroom graveyard planet(!!), faces the Black Spectre and takes on twenty mob enforcers to save an abductee...alone. Marvel's most mind-bending adventure begins as Moon Knight sleuths his way to the rotten core of New York's most bizarre mysteries! Collecting MOON KNIGHT (2014) #1-6.
MOON KNIGHT EPIC COLLECTION TP BAD MOON RISING Discover the many faces of the Moon Knight! Mercenary. Werewolf hunter. Super hero. Millionaire playboy. Cab driver. Ghost? Moon Knight is many things to many people, with the multiple personalities to match! Follow the Fist of Khonshu as he battles to find his place in the Marvel Universe in this collection of his earliest appearances. From his startling debut as a nemesis of Werewolf by Night to an unlikely stint with the Defenders, from encounters with Spider-Man and the Thing to the solo adventures that shaped a legend, relive the rise of the moon's spectre of vengeance! Collecting WEREWOLF BY NIGHT (1972) #32-33; MARVEL SPOTLIGHT (1971) #28-29; DEFENDERS (1972) #47-50; PETER PARKER, THE SPECTACULAR SPIDER-MAN (1976) #22-23; MARVEL TWO-IN-ONE (1974) #52; MOON KNIGHT (1980) #1-4 - plus material from HULK MAGAZINE #11-15, #17-18 and #20; and MARVEL PREVIEW #21.
NAILBITER TP VOL 01 THERE WILL BE BLOOD "Where do serial killers come from?" and why has Buckaroo, Oregon given birth to sixteen of the most vile serial killers in the world? NSA Agent Nicholas Finch needs to solve that mystery in order to save his friend, and he'll have to team up with the infamous Edward "Nailbiter" Warren to do it.
JOSHUA WILLIAMSON & MIKE HENDERSON deliver a mystery that mixes Twin Peaks with the horror of Se7en! Collects NAILBITER #1-5
SKYLANDERS THE KAOS TRAP HC The #1 kids video game and hottest-selling toy, SKYLANDERS, is coming to your bookshelf in all-new comic book adventures! Join fan-favorite characters Spyro, Stealth Elf, Trigger Happy, and more in these original, never-before-seen stories that tie directly into the video games.
SNOOPY'S THANKSGIVING HC Sometimes getting together with friends and family for Thanksgiving isn't all that it's cracked up to be, as Snoopy learns when his brother Spike invites him to spend Thanksgiving in the desert, and things don't quite work out as planned Snoopy's Thanksgiving is the perfect gift book for anyone whose idea of the holiday is more Charlie Brown than Norman Rockwell, all at a budget price.
SOUTHERN BASTARDS TP VOL 01 HERE WAS A MAN Welcome to Craw County, Alabama, home of Boss BBQ, the state champion Runnin' Rebs football team...and more bastards than you've ever seen. When you're an angry old man like Earl Tubb, the only way to survive a place like this...is to carry a really big stick.
Collects SOUTHERN BASTARDS #1-4
TEEN TITANS GO TITANS TOGETHER TP NEW PTG The all-ages collection featuring TEEN TITANS GO! #27-32 is back in print, with the team's battles with Jinx, Mas y Menos, Dr. Light and more! Plus, appearances by the Doom Patrol and Nightwing!
TRANSFORMERS WINDBLADE TP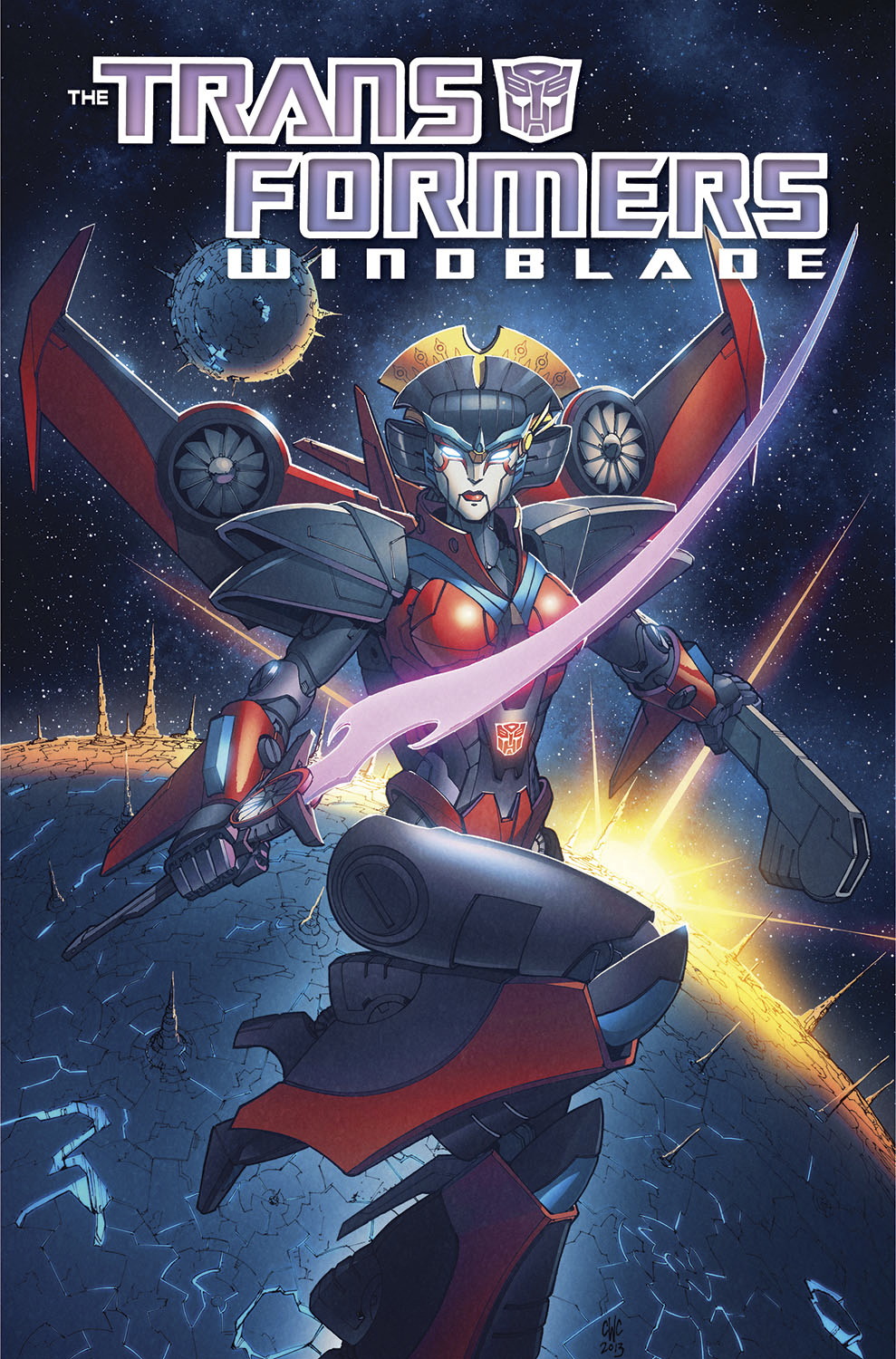 In the aftermath of DARK CYBERTRON, WINDBLADE takes the planet by storm! But where did she come from-and what does her secret mean to the future of the TRANSFORMERS?
UDON ART OF CAPCOM COMP ED HC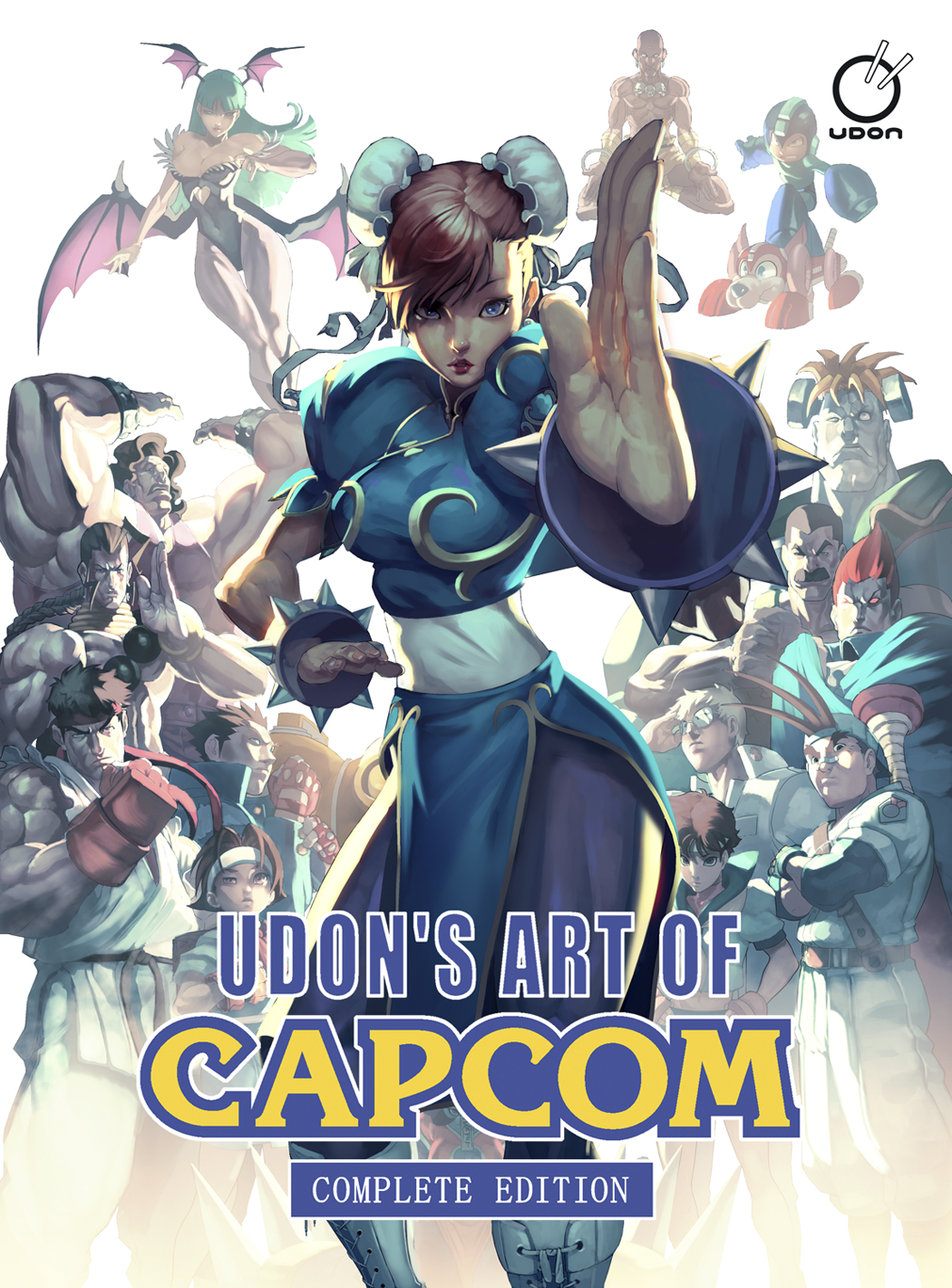 Collecting over 10 years of UDON's Capcom artwork in one epic 600-page hardcover volume! UDON's Art of Capcom: Complete Edition gathers more than 80 UDON artists' renditions of the cast of Street Fighter, Darkstalkers, Rival Schools, Mega Man, Strider, and other classic Capcom franchises. Included are comic covers, toy designs, video game sprites, game box art, tribute art, and much more!
UNCANNY X-MEN 100 PROJECT TP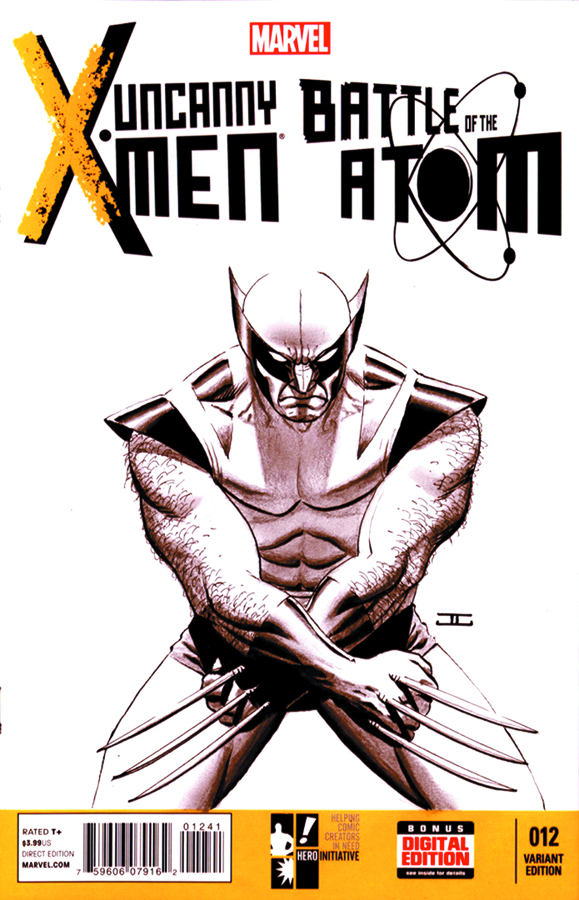 In the now-grand tradition of Hero Initiative's previous and wildly successful "100 Project" books, Marvel's merry mutants now come to the fore! All of Hero's 104 original covers to Marvel Comics' Uncanny X-Men #12 are on display in this great book, with art by John Cassaday, Alan Davis, Dale Keown, Adam Kubert, George Pérez, John Romita, Joe Sinnott, and more!
WONDER WOMAN HC VOL 05 FLESH (N52)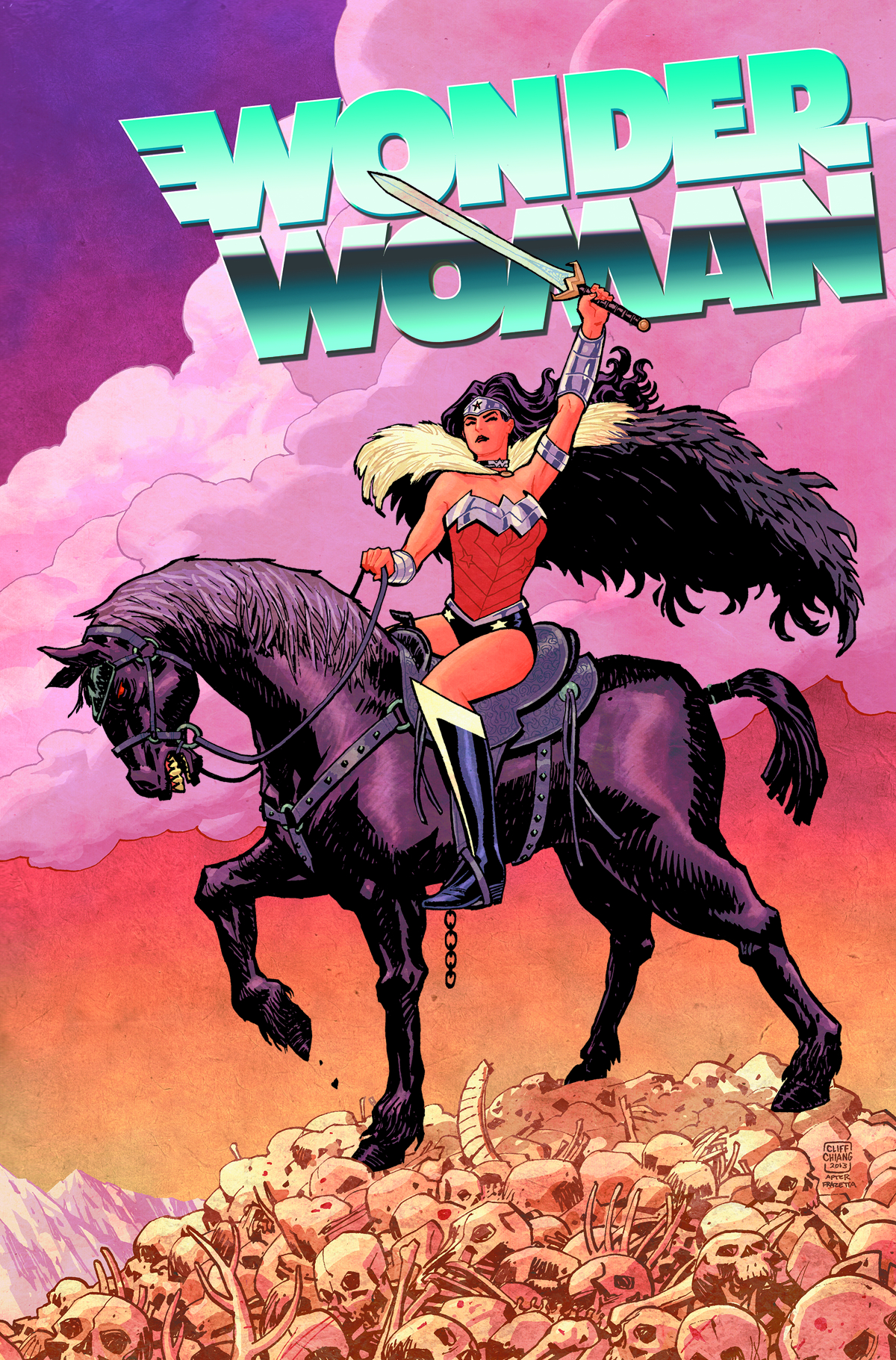 Wonder Woman's life is changed forever when she is called on to take the place of War on Olympus! In these stories from issue WONDER WOMAN #24-29 and WONDER WOMAN #23.2 FIRST BORN, Diana must decide if the path set out for her is one she wants to take. But there's no time for Wonder Woman to fully comprehend the fallout as her family gathers to prepare for an assault on Olympus!
WONDER WOMAN TP VOL 04 WAR (N52) Wonder Woman's world is shocked to its core when her eldest brother, the First Born, is freed from his slumber. Now, with her family in ruins and her friends scattered, she must turn to Orion and the New Gods of New Genesis to save herself and Zola's newborn from the First Born's wrath! Collecting WONDER WOMAN #19-23.