What an exciting week for new releases we have in store: both Marvel and DC have several new series debuting, including the highly anticipated GOTHAM ACADEMY, the all ages comic that's already getting rave reviews, and an all new THOR, which welcomes a new superhero worthy of the might of Asgard - will they live up to the hype? Pick up a copy for yourself and find out! Also starting this week are the continuing adventures of BUCKY BARNES: WINTER SOLDIER, action packed LOBO, Dan Abnett's futuristic GUARDIANS OF THE GALAXY 3000, the historic team up of SHERLOCK HOLMES vs HARRY HOUDINI, and Jason Aaron's violent drama MEN OF WRATH. Events are also huge this week, with the beginning of GREEN LANTERN GODHEAD (Part 1 is in New Gods, Part 2 in issue #35), the Marvel Universe goes topsy turvy with the start of AXIS in UNCANNY AVENGERS, the EDGE OF SPIDER-VERSE and DEATH OF WOLVERINE miniseries carry on, and SUPERMAN DOOMED meets it's end in ACTION COMICS. Also in store: RAT QUEENS, THE FADE OUT, ADVENTURE TIME, GRAYSON, GOD HATES ASTRONAUTS, DOCTOR WHO 11 and THE WALKING DEAD.
What are you looking forward to reading? Talk to us @DavesComics!
BOOM
ADVENTURE TIME #32
CLOAKS #2
FICTION SQUAD #1 (OF 6)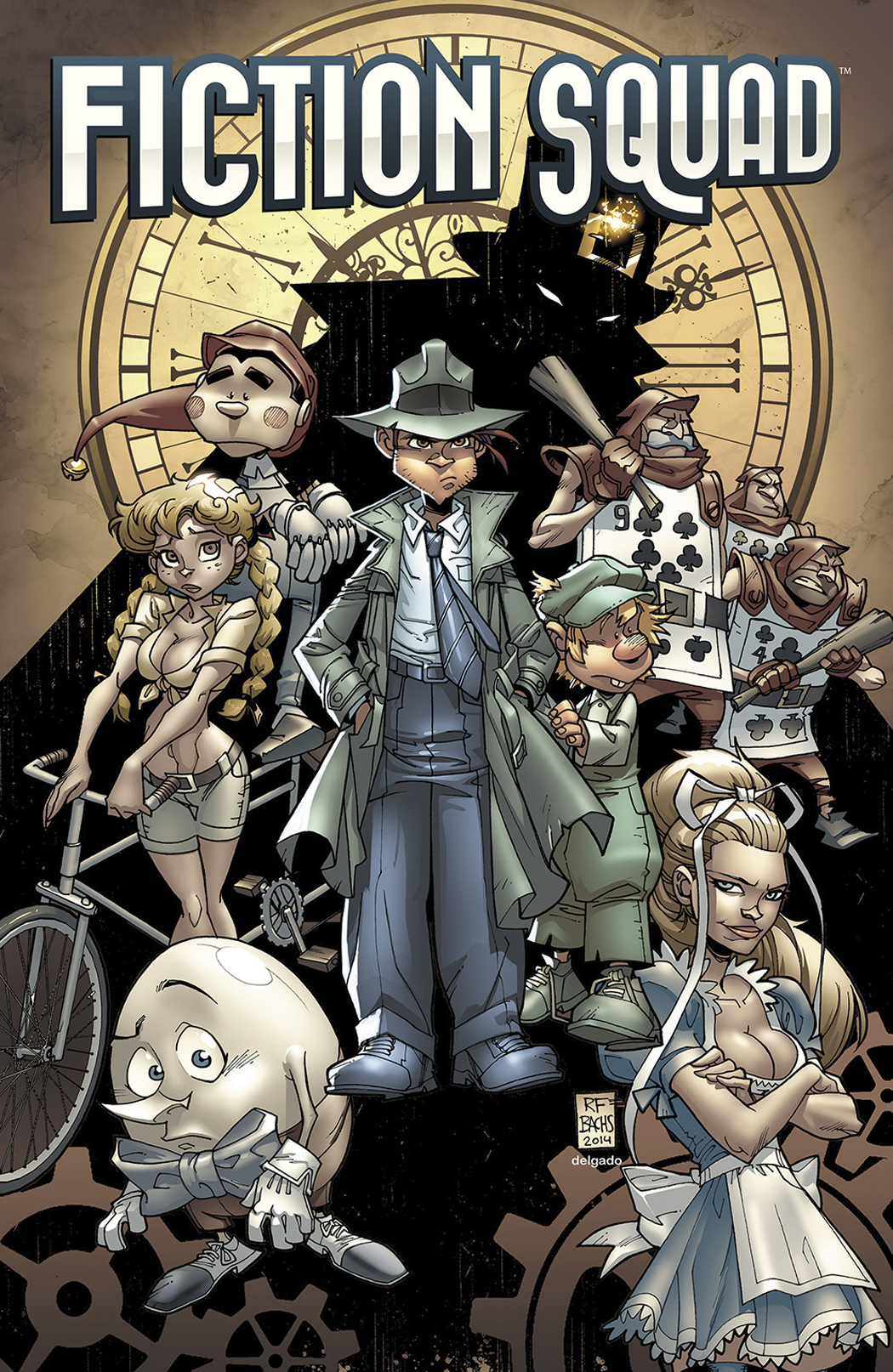 WHY WE LOVE IT: After publishing the first two volumes of FAIRY QUEST, we kinda have a thing for Fablewood, where all fairy tales and bedtime stories live side-by-side. So when Paul Jenkins came up with a mystery and fantasy mash-up adventure set there and enlisted his CIVIL WAR: FRONT LINE artist Ramon Bachs, we hopped aboard faster than Alice went down the rabbit hole.
WHY YOU'LL LOVE IT: In FICTION SQUAD, every nursery rhyme is a crime scene in the making. If you like your mystery mashed up with fantasy, this has got you covered. Fans of FABLES and ONCE UPON A TIME will find a lot to love. And if you enjoyed Humberto Ramos' art on FAIRY QUEST, then you will not be disappointed when you see Ramon Bachs' gorgeous line work. Plus, the project has thousands of Kickstarter copublishers like you!
WHAT'S IT ABOUT: Fablewood is a pretty dangerous place, but no area is more dangerous than the City of Rimes, deep in the heart of the Children's Realm. After transferring in from the realm of Mystery, a failed detective from an unfinished prose novel, Frankie Mack, is about to uncover a conspiracy that could unmake storytelling itself. After Humpty Dumpty is pushed to crack and Jack (of Jack and Jill) goes AWOL, Frankie and his partner, Simple Simon, are put on the case.
ROBOCOP 2014 #4
SUICIDE RISK #18
WOODS #6

DARK HORSE
ANGEL AND FAITH SEASON 10 #7
New Players, New Rules, New Season!
Amy the Rat has been seeking favors in Magic Town, and Angel is on alert-what is this witch really after? Meanwhile, Faith has tracked Riley into the jungle to find a tribe of vicious new vampires! Casualties be happening . . .
CONCRETE PARK RESPECT #2
DREAM THIEF ESCAPE #4
USAGI YOJIMBO SENSO #3 (OF 6)

DC
ACTION COMICS #35 (DOOMED)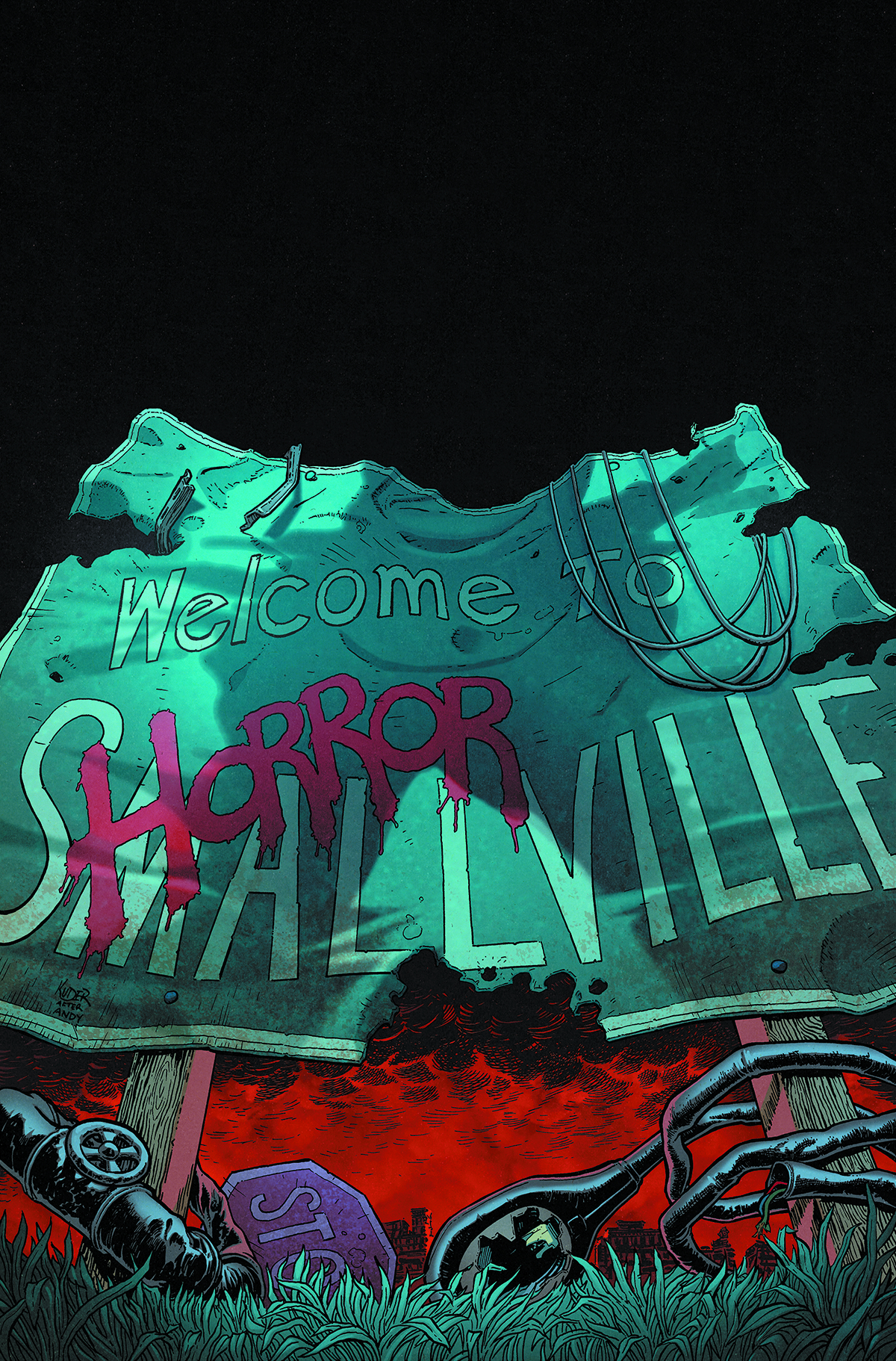 "SUPERMAN: DOOMED AFTERMATH"!




In the aftermath of "Doomed" - what is left of The Man of Steel? And what's become of Smallville?


AMERICAN VAMPIRE SECOND CYCLE #5
AQUAMAN AND THE OTHERS #6
BATMAN 66 MEETS GREEN HORNET #5 (OF 6)
BATMAN ETERNAL #26
BATMAN SUPERMAN #14
DETECTIVE COMICS #35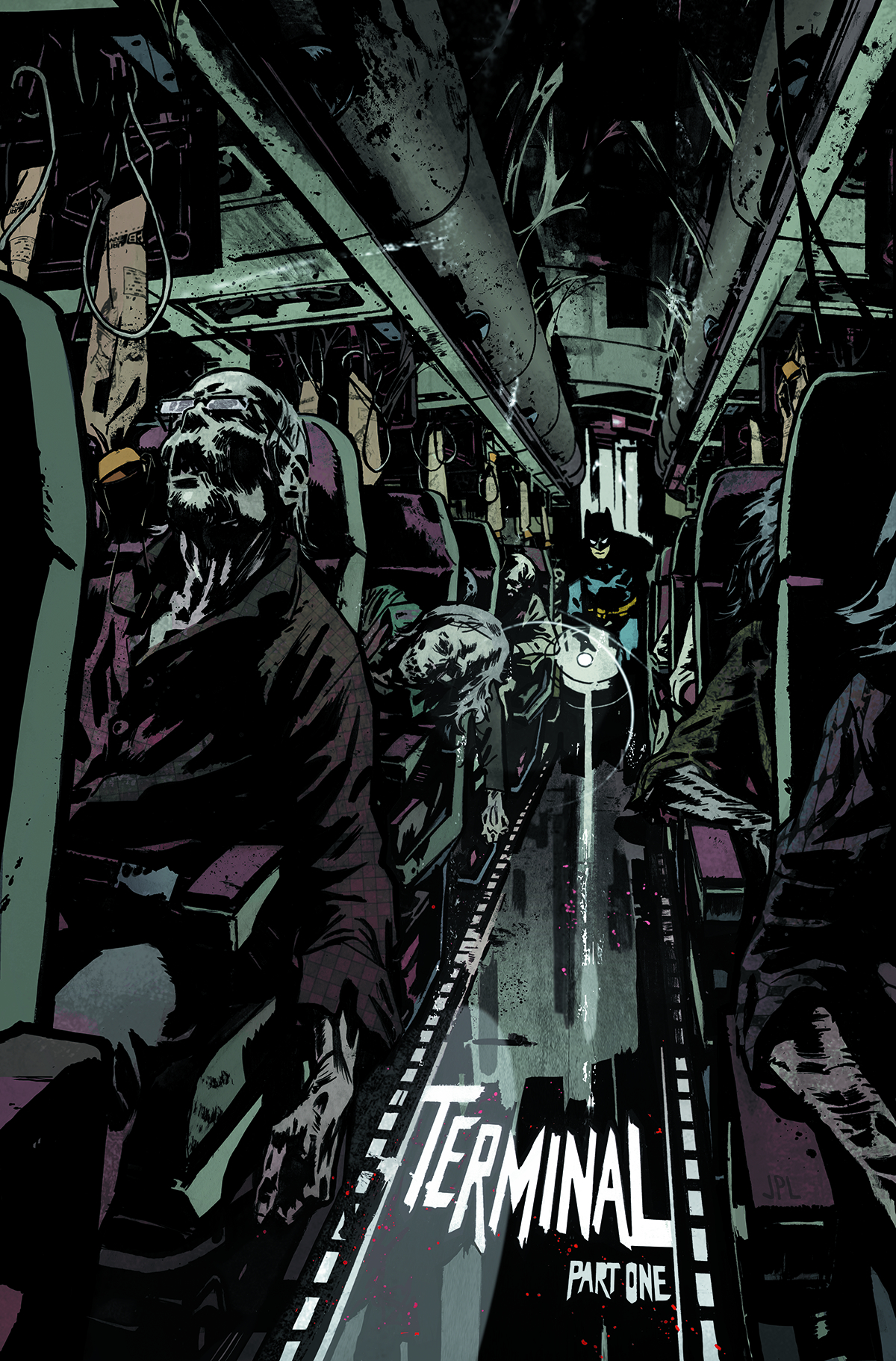 In the first chapter of a two-part tale by the guest team of writer Ben Percy and artist John Paul Leon, a civilian appearance at Gotham Airport turns into a horror show for Batman when a plane full of dead passengers arrives on the runway! What happened - and what can Bruce Wayne do about it?


FAIREST #30
FLASH SEASON ZERO #1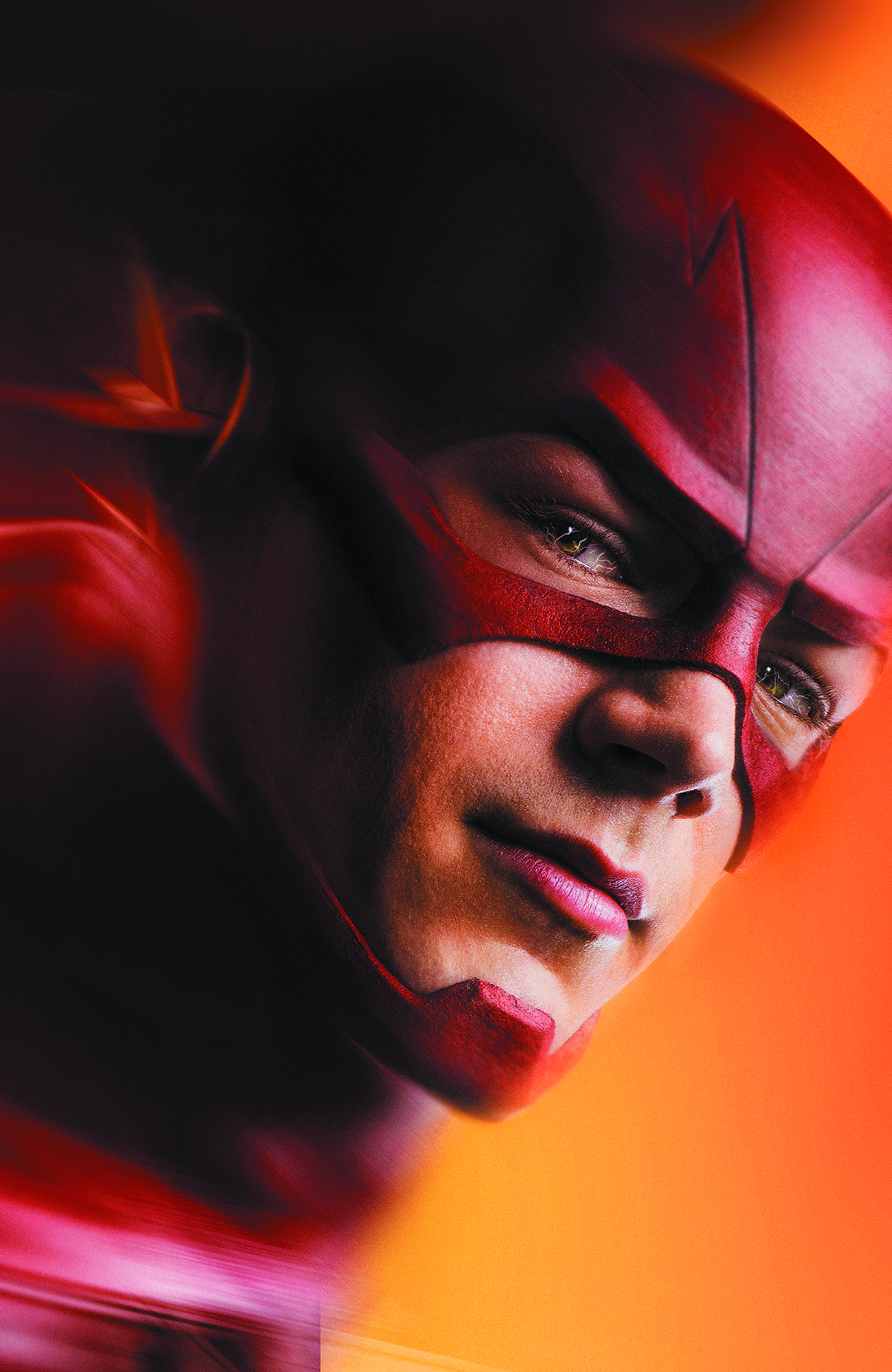 An all-new digital first series From the world of the highly anticipated new TV show The Flash! Follow the adventures of Barry Allen as he struggles to balance his job as a police crime scene investigator, his unrequited crush on Iris West (who also happens to be his boss' daughter) and his new life as Central City's guardian angel! Don't miss out!
GOTHAM ACADEMY #1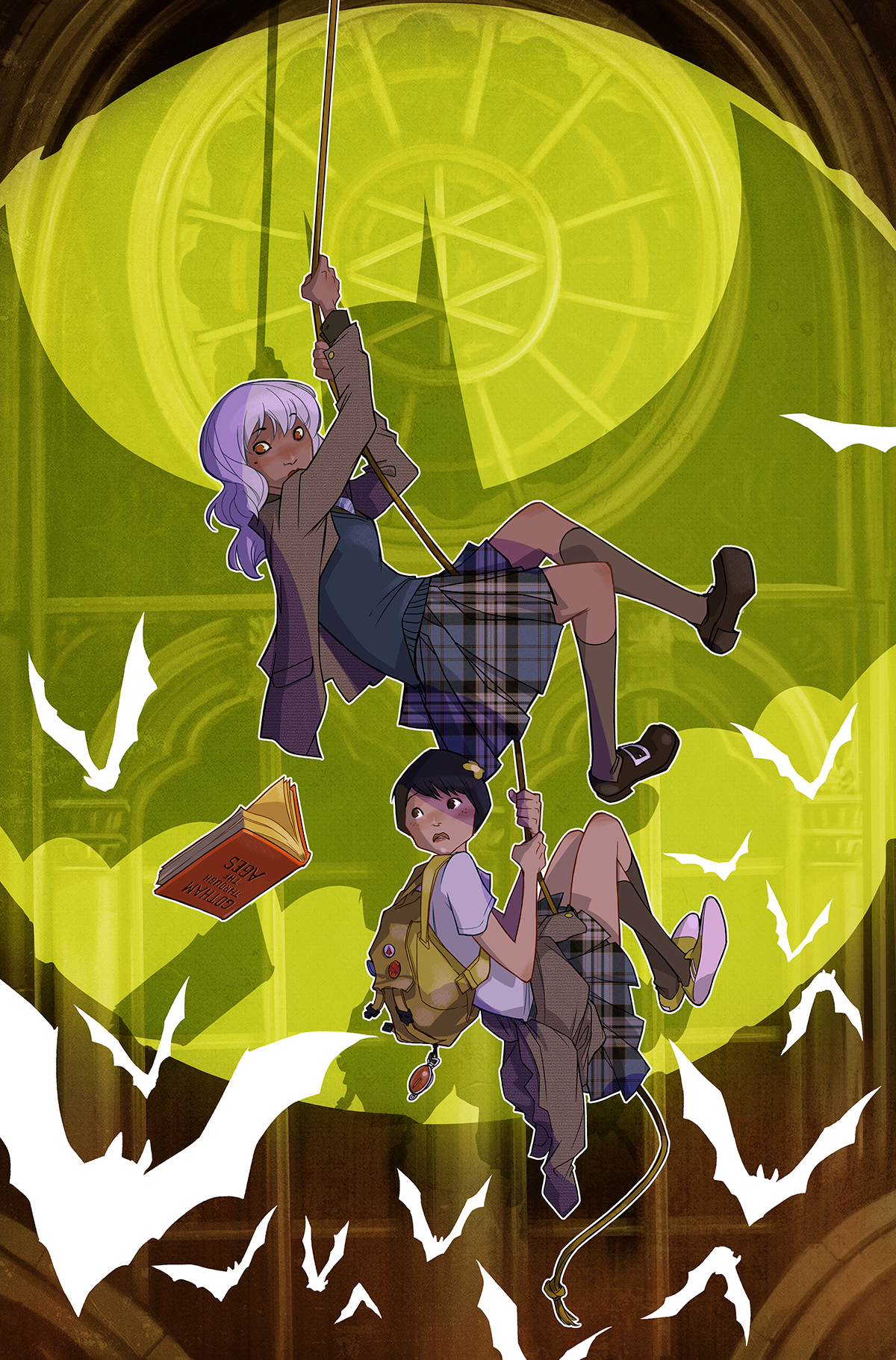 WELCOME TO GOTHAM ACADEMY! Gotham City's most prestigious prep school is a very weird place. It's got a spooky campus, oddball teachers, and rich benefactors always dropping by...like that weirdo Bruce Wayne. But nothing is as strange is the students!
Like, what's up with Olive Silverlock? Is she crazy or what? Where did she go last summer? And what's the deal with her creepy mom? And how come that Freshman MAPS is always following her around? And is she still going out with Kyle? P.S. Did you hear the rumor about the ghost in the North Hall?!
GOTHAM ACADEMY is a new, monthly teen drama set in the shadow of Batman and the craziness of Gotham City, with new characters and old plus a secret tie to Gotham's past...
GRAYSON #3
GREEN ARROW #35
GREEN LANTERN #35 (GODHEAD)
GREEN LANTERN NEW GODS GODHEAD #1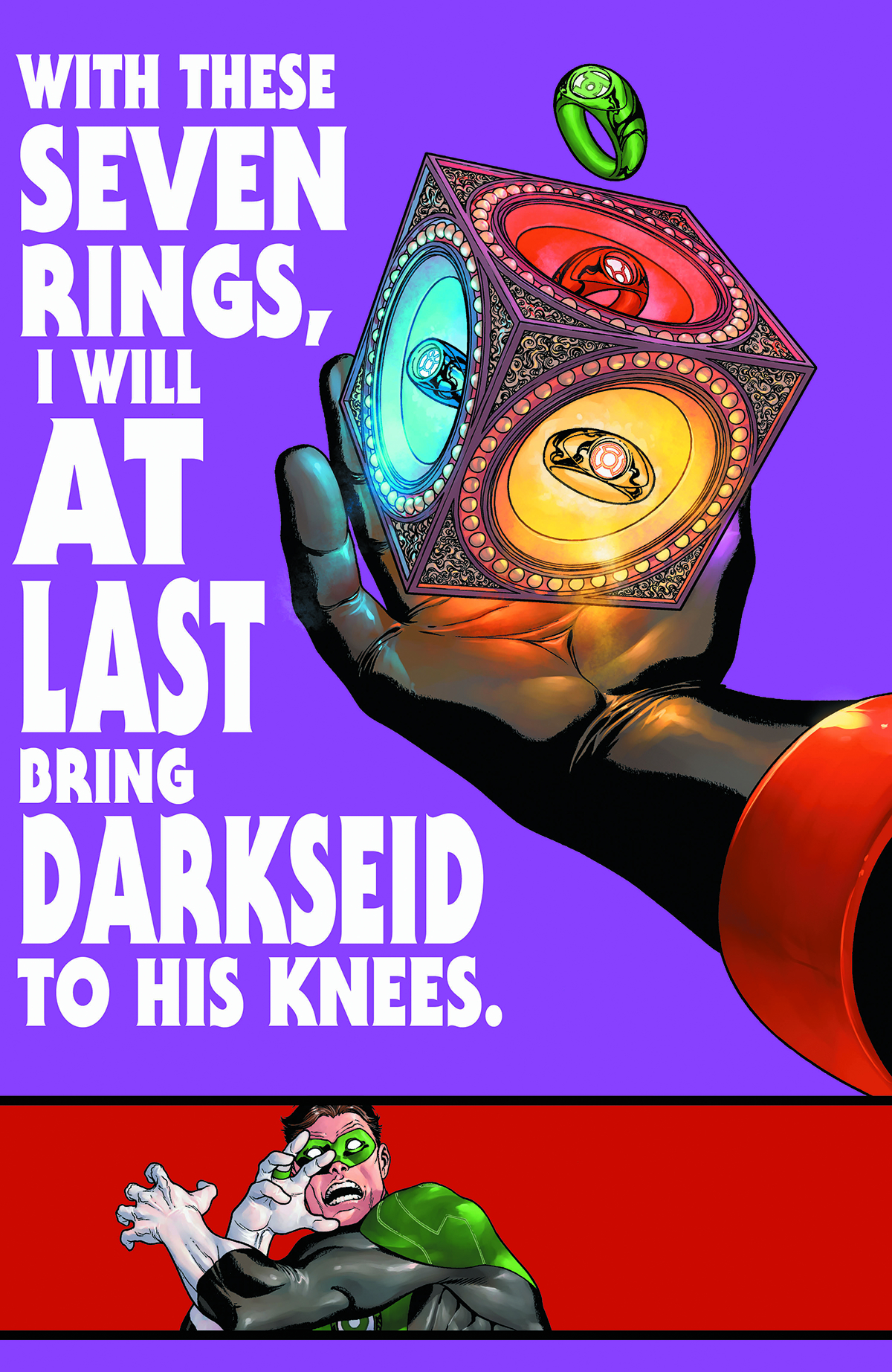 "GODHEAD" Act 1, Part 1: Highfather, leader of the New Gods, has long studied the infinite and infinitely mysterious Source Wall which surrounds the universe. Now, he has learned that during "Green Lantern: Lights Out," the ring-wielders broke through the Wall and stole secrets of cosmic importance. Determined to breach the Source Wall himself, Highfather must gain one of each colored ring in the emotional spectrum. But even mighty Highfather doesn't know all, and the forces he's about to unleash will have transformative effects on the whole DC Universe! Cosmic mystery, overwhelming odds, familiar and brand-new New Gods - This one's got it all! This issue also includes a special fold-out that will take you to the Source Wall like never before!


HINTERKIND #12
JUSTICE LEAGUE #34
JUSTICE LEAGUE 3000 #10
LOBO #1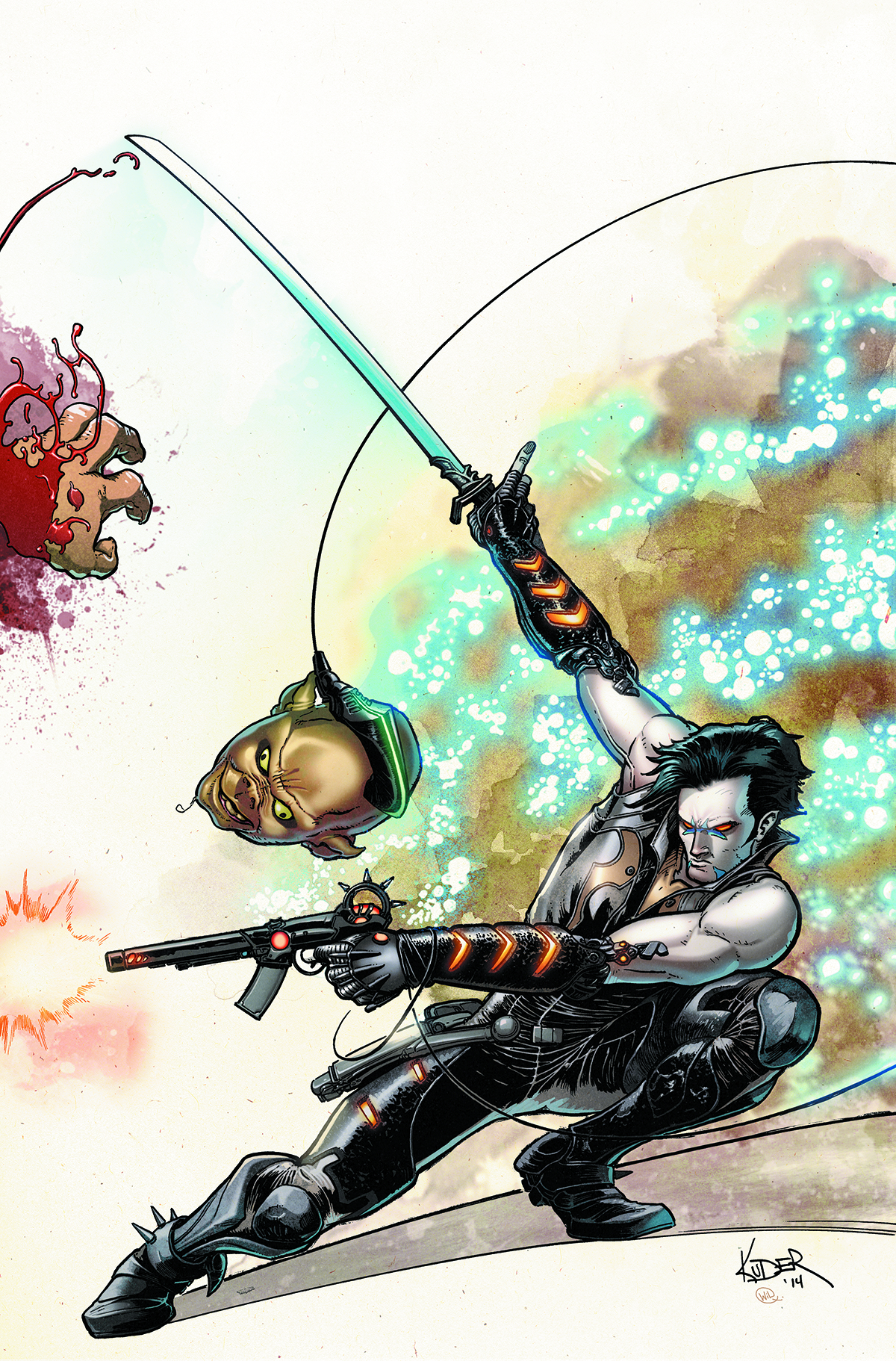 The all-new Lobo brings the ultraviolence to his new ongoing series! If the first few blood-soaked pages of this issue don't shock you - nothing will!


NAMES #2
NEW 52 FUTURES END #22
SWAMP THING #35
TINY TITANS RETURN TO THE TREEHOUSE #5 (OF 6)
WONDER WOMAN #34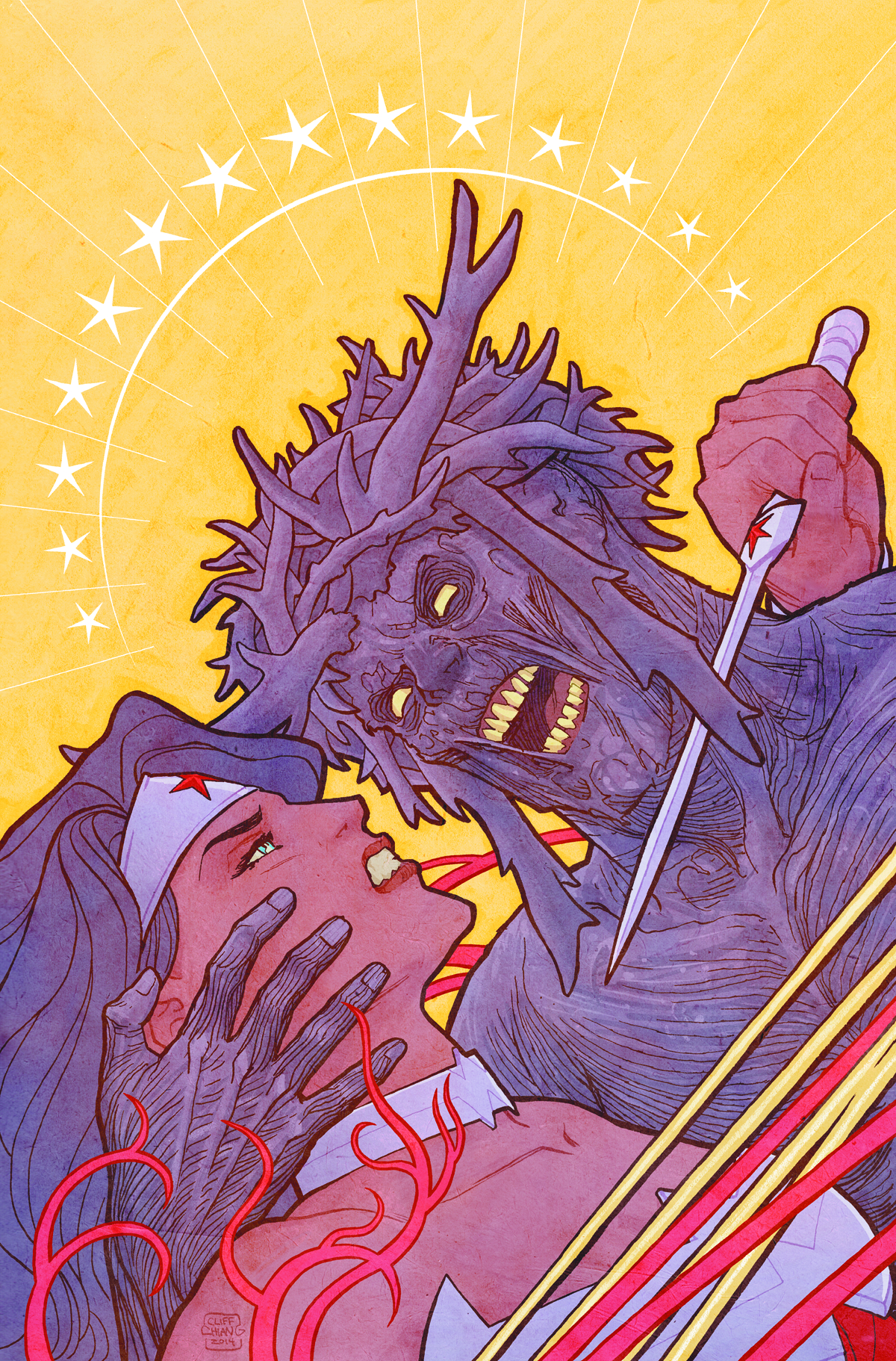 Is this the end of Olympus and the gods? Wonder Woman is locked in a desperate battle with the First Born with the destiny of immortals at stake - and she must make a decision that will effect the lives of those she loves most.



DYNAMITE
BLOOD QUEEN #5
CHAOS #6 (OF 6)
DAMNATION OF CHARLIE WORMWOOD #1 (OF 5)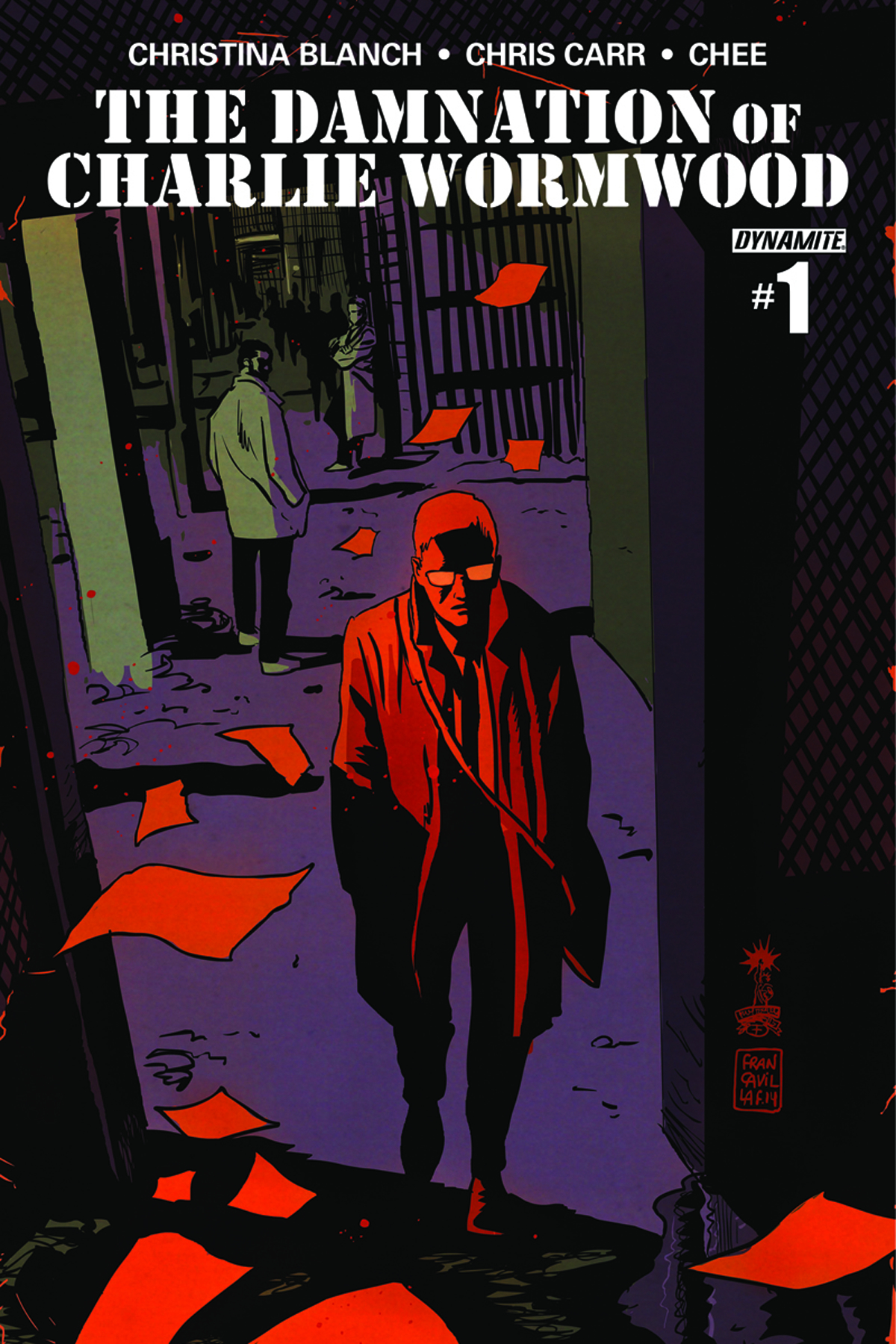 How far will a man go to save his son? Charlie Wormwood has a pretty normal life - a house, a wife, a job, and a kid. With his son sick, he begins treading a dangerous path to make things right. Teaching in prison gives him many "opportunities" but what problems will he create as he walks into the prison of darkness for his family?
HOLMES VS HOUDINI #1 (OF 5)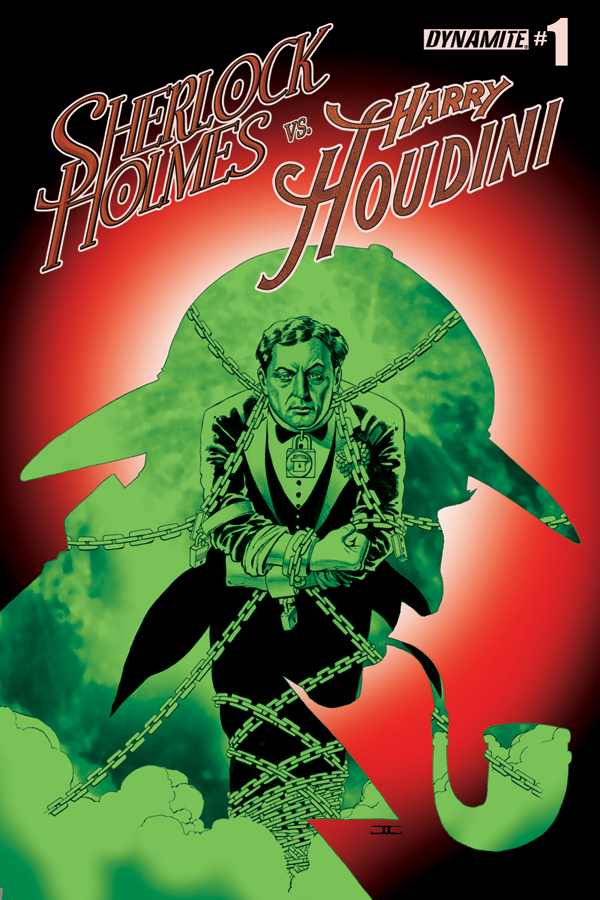 The world's most famous detective meets the world's most famous magician... and death ensues! Famed detective Sherlock Holmes and brash showman Harry Houdini must combine forces to defeat a mysterious mystic dedicated to destroying Houdini's career and killing anyone who gets in his way. A new five-issue series by Anthony Del Sol and Conor McCreery, the Harvey Award-nominated creators of Kill Shakespeare.


JIM BUTCHER DRESDEN FILES WAR CRY #5 (OF 5)
MERCY THOMPSON #1 (OF 6)
NEW VAMPIRELLA #5

IDW
KILL SHAKESPEARE MASK OF NIGHT #4 (OF 4)
ROGUE TROOPER CLASSICS #6 (OF 12)
SILENT HILL DOWNPOUR ANNES STORY #2
SQUIDDER #4 (OF 4)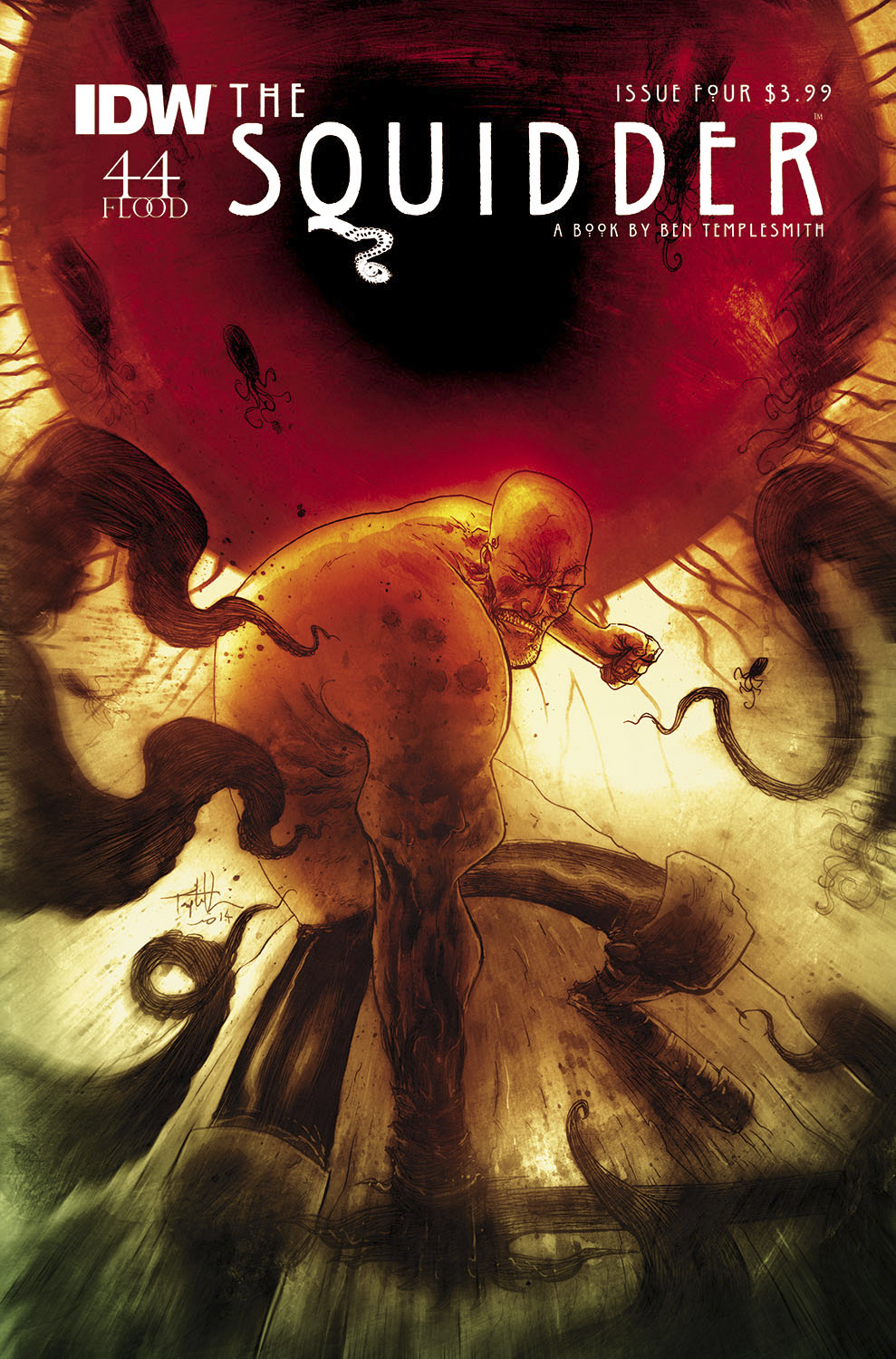 The final chapter. You can't keep a good squid down. Well, maybe you can-it's one last shot for humanity and, as it turns out, possibly the entire universe. This is either the end or a new beginning, and only the Squidder himself can decide.


X-FILES YEAR ZERO #3 (OF 5)

IMAGE
ALEX + ADA #9
FADE OUT
#2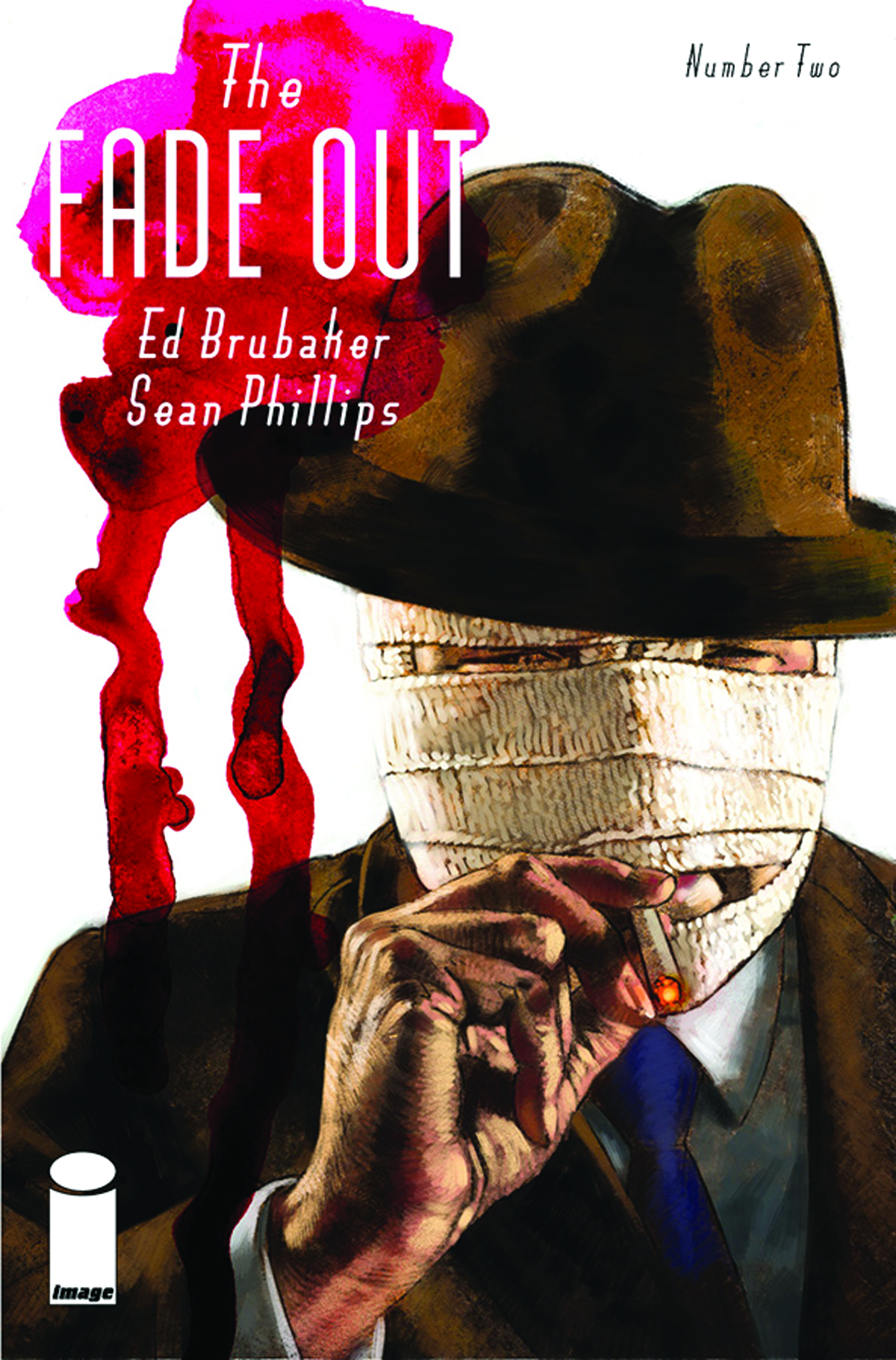 Was a murder covered up? Or did the movie starlet commit suicide? And how does the show go on with a dead leading lady and an unfinished film?
BRUBAKER & PHILLIPS' new crime noir masterpiece is just getting started! Remember, every month THE FADE OUT has exclusive back pages articles that are only available in the single issues.

GOD HATES ASTRONAUTS #2
HACK SLASH SON OF SAMHAIN #4
LIL DEPRESSED BOY SUPPOSED TO BE THERE TOO #1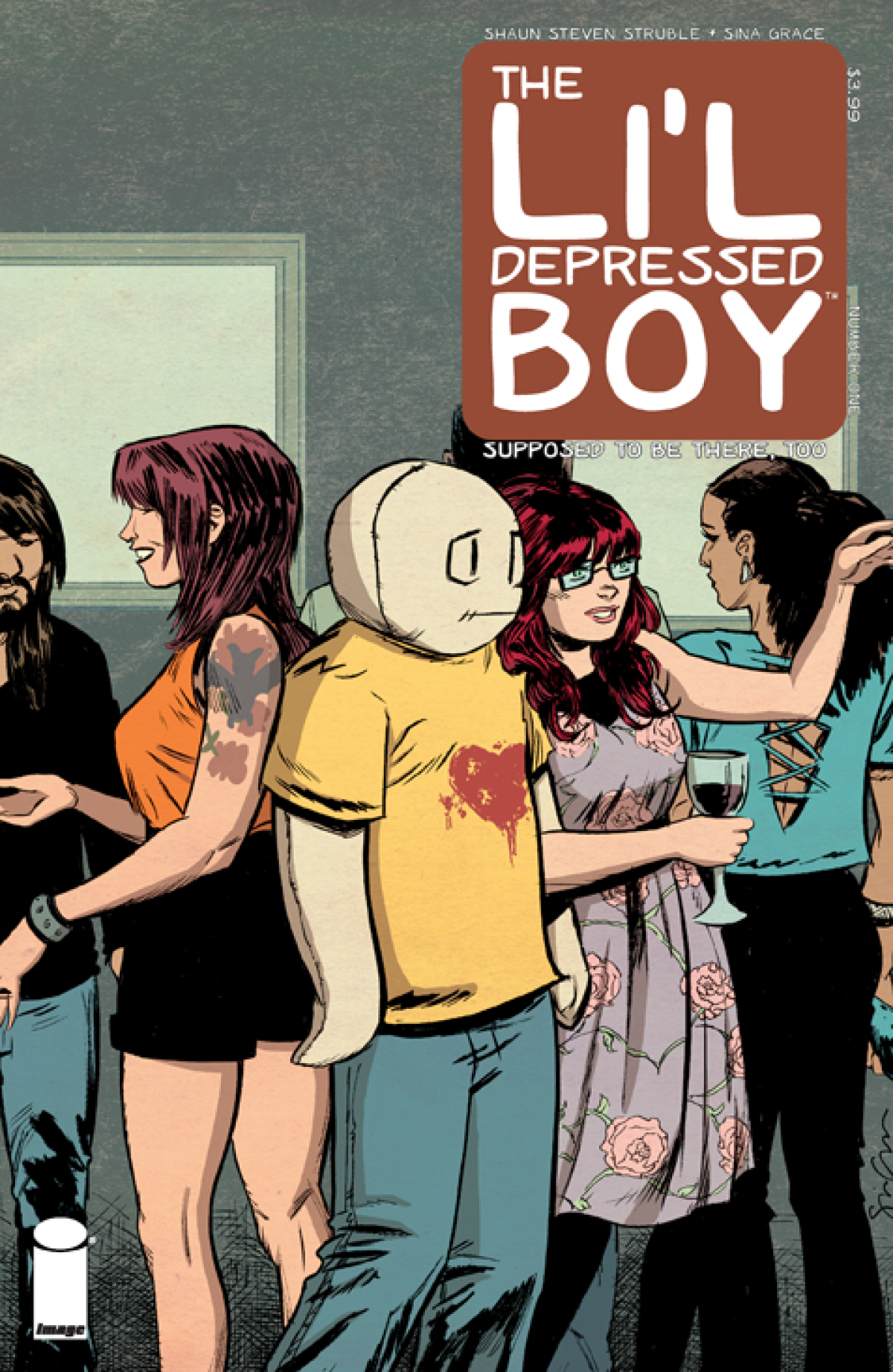 "ALWAYS SOMETHING IN MY BLINDSPOT"
The fan favorite LI'L DEPRESSED BOY returns for the everyday adventures of love, life, and vinyl. LDB enjoys his new relationship in spite of work woes. But how will he cope when the last person he wants to see reappears?
MADAME FRANKENSTEIN #6 (OF 7)
MASTERPLASTY ONESHOT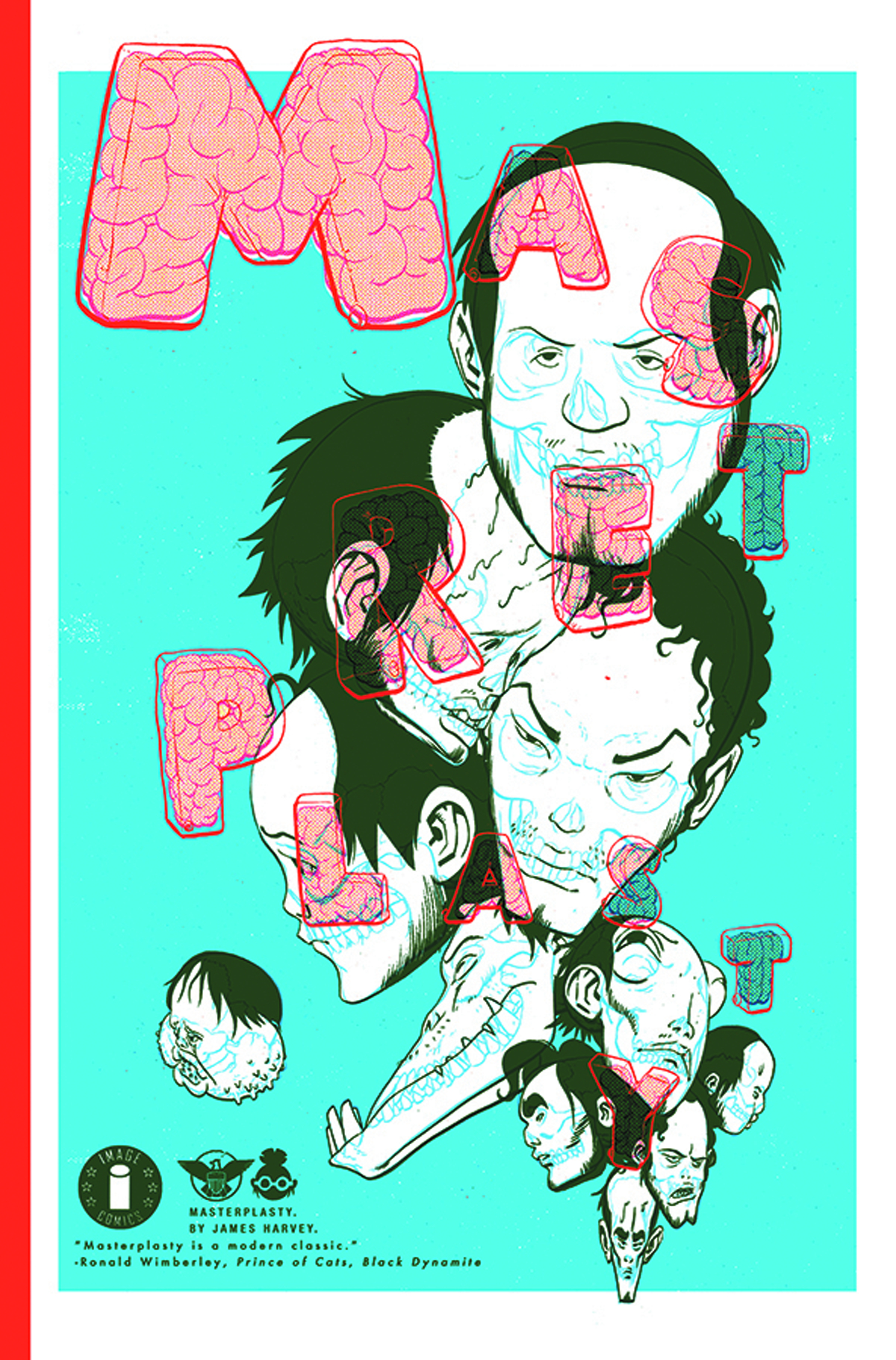 "A MODERN CLASSIC" - Ronald Wimberly, Prince of Cats, Black Dynamite.
A young man decides to leave his college girlfriend after getting a new medical technique which drastically modifies the physical appearance of the human body in ways both beautiful and hideous. Will changing the outside change what's within?
The cult online comic is finally available in print. The print debut of UK writer/artist JAMES HARVEY, beautifully illustrated in the tradition of Jamie Hewlett and Katsuhiro Otomo.
MORNING GLORIES #41
NAILBITER #6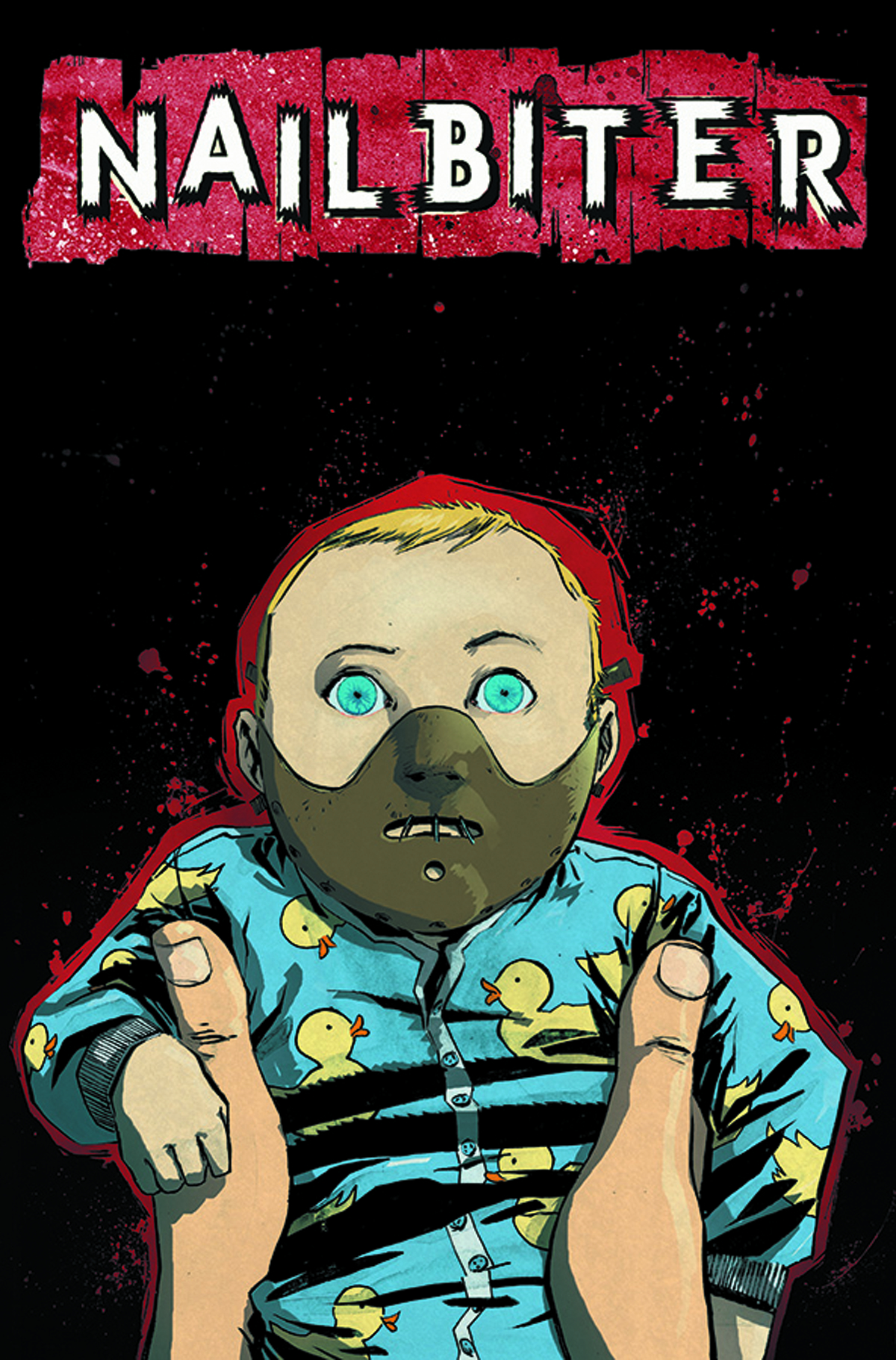 It's a serial killer!


NIGHTWORLD #3 (OF 4)
PETER PANZERFAUST #21
PROTECTORS INC #9
RAT QUEENS #8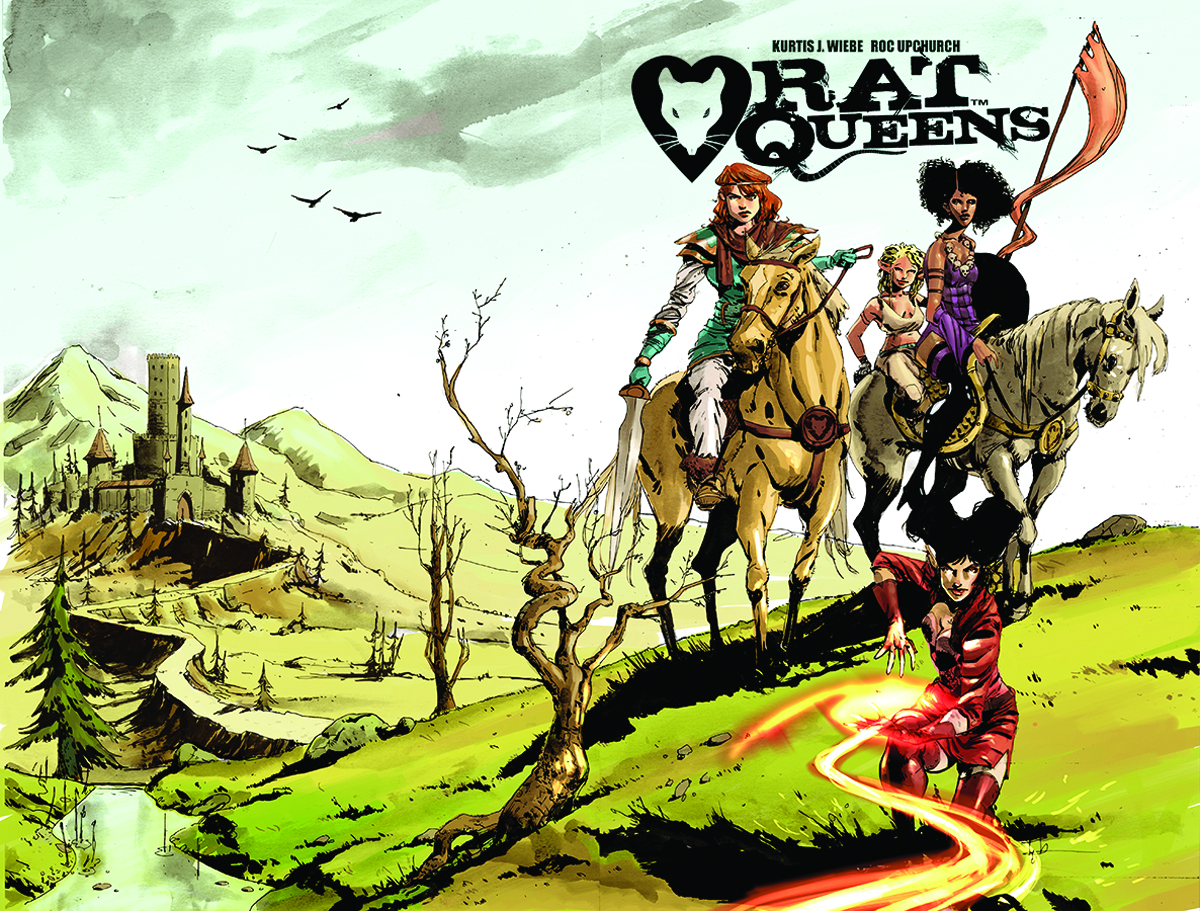 "THE FAR REACHING TENTACLES OF N'RYGOTH," Part Three
If your enemy is just too damn strong, well...when you can't beat 'em, join 'em. And then from the safety of their trust, that's when you kill 'em with a good rusty blade to the spine. Rat Queens style.
TECH JACKET #4
WALKING DEAD #132
WITCHBLADE #178

INDIE
AND THEN EMILY WAS GONE #3
ARMOR HUNTERS #4 (OF 4)
ARMOR HUNTERS AFTERMATH #1
BLOODSHOT #24
BRIDES OF HELHEIM #1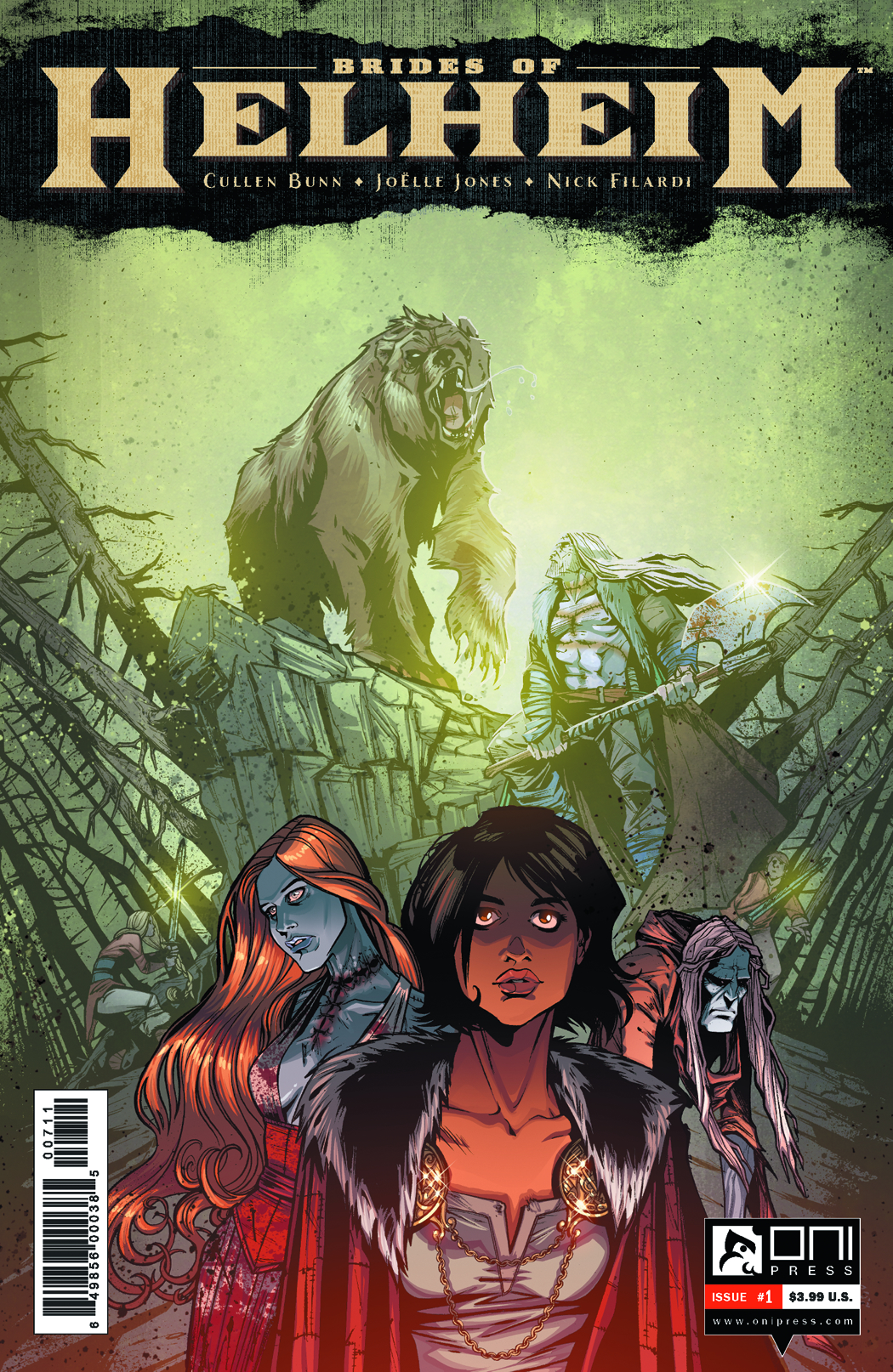 Years have passed since Rikard's victory over Bera and Groa. In defeating the witches, Rikard saved his people. And yet he cannot rest. He is still denied the promise of Valhalla. The warrior is condemned to wander the living world as an undead draugr. Now, a new challenge lies before Rikard: to face the demon beast Mórðvíg in a brutal conflict.


CROSSED BADLANDS #62
DOCTOR WHO 11TH #3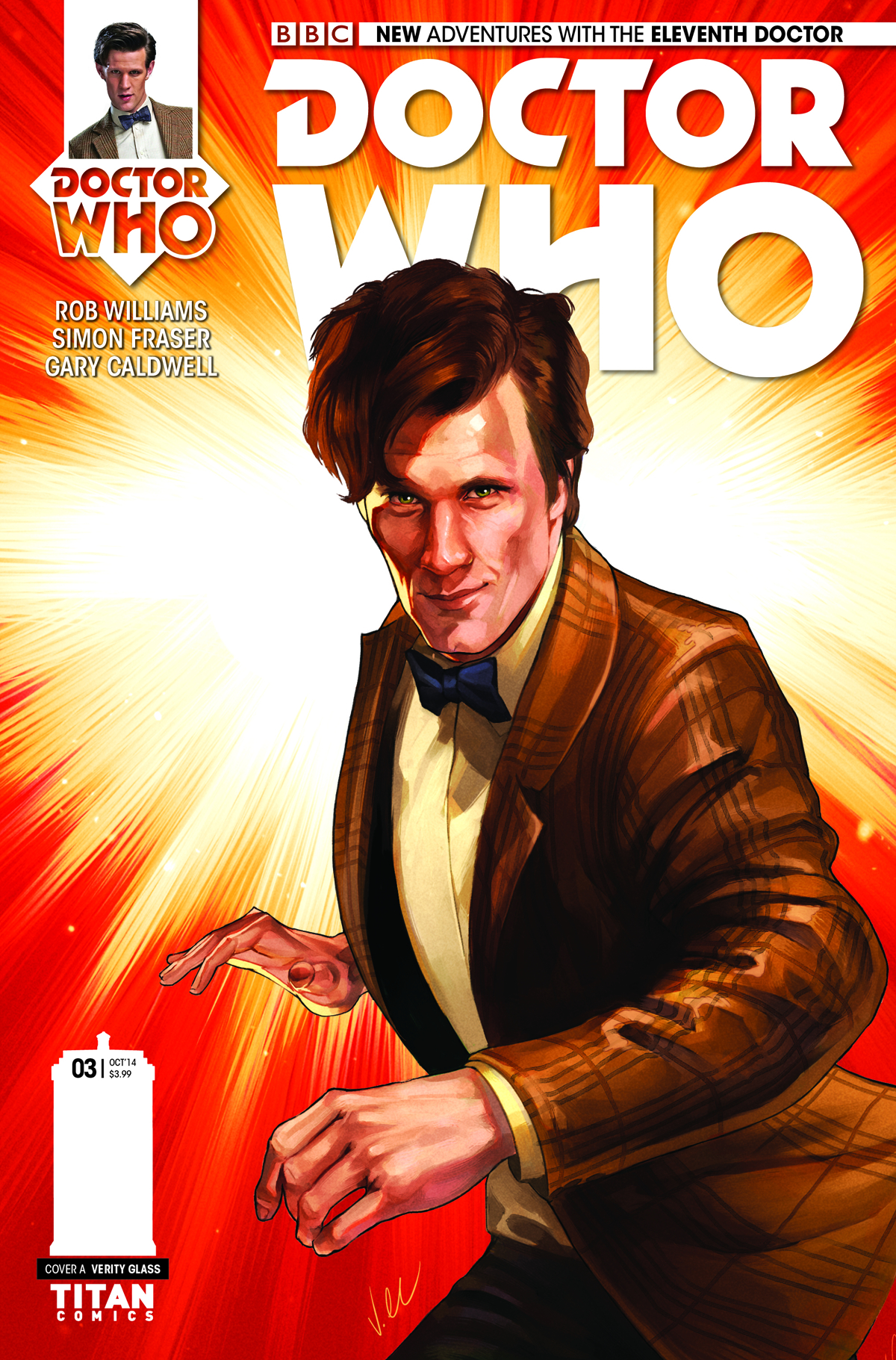 A devil haunts the midnight crossroads, and musicians are its prey! There's a devil out on the bayou. Something stalking bluesmen through the swamps of Mississippi, offering them talent beyond imagining, worlds at their feet in exchange for their souls! When Alice asks the Doctor if they can visit one of her mother's musical heroes, she's initially disappointed. Is Jones, a forgettable singer whose talent seems to be that of disappearing in a crowded room, really the colossal talent who brought passion, creativity and meaning to her mother's life? And what does he have to do with the nightmarish deals taking place in the dead of night?
FEARLESS DAWN EYE OF THE BEHOLDER ONE SHOT
GARFIELD #30
GOD IS DEAD #21
HARBINGER OMEGAS #2 (OF 3)
MEGA MAN #41
SALLY OF THE WASTELAND #3 (OF 5)
SONIC UNIVERSE #68
UBER #18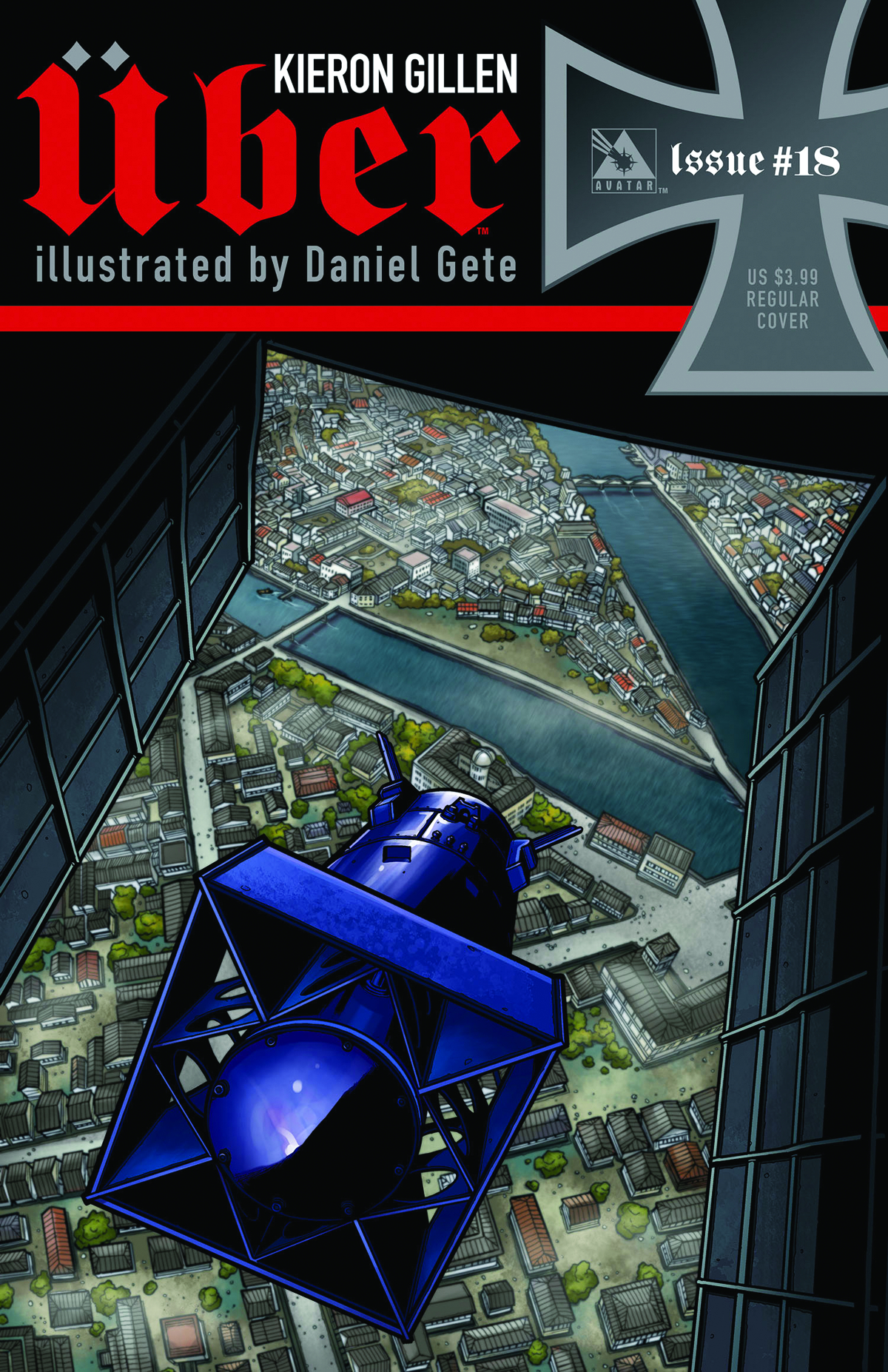 With the realization that the Nazis have pulled far ahead of the Allies in development Ubers, hope starts to fade and some greater gambles are taken with the few Allied Heavy Tank-Men that remain in hopes of turning the tide. Desperation is the currency of the hour with no end in sight to the horrors of enhanced human warfare. Kieron Gillen and Daniel Gete spin a new chapter of fear and genocide in the pages of the most devastating war coming being published.

MARVEL
BLACK WIDOW #11
BUCKY BARNES WINTER SOLDIER #1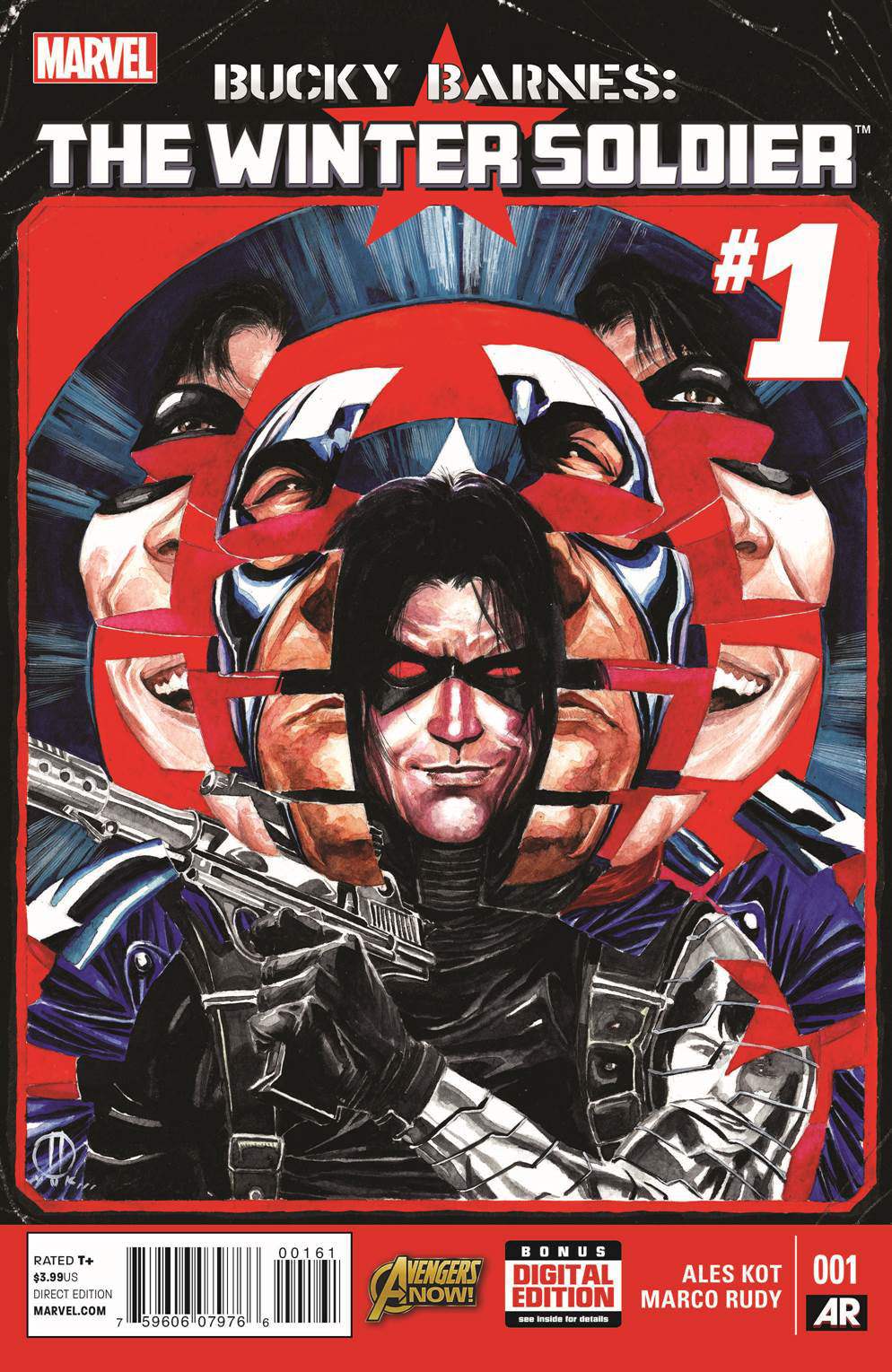 Following the tragedy of Original Sin, what becomes of Bucky Barnes, the Winter Soldier? Find out in this new ongoing series.


CAPTAIN AMERICA #25
DARK TOWER DRAWING OF THREE PRISONER #3 (OF 5)
DEATH OF WOLVERINE #3 (OF 4)
EDGE OF SPIDER-VERSE #4 (OF 5)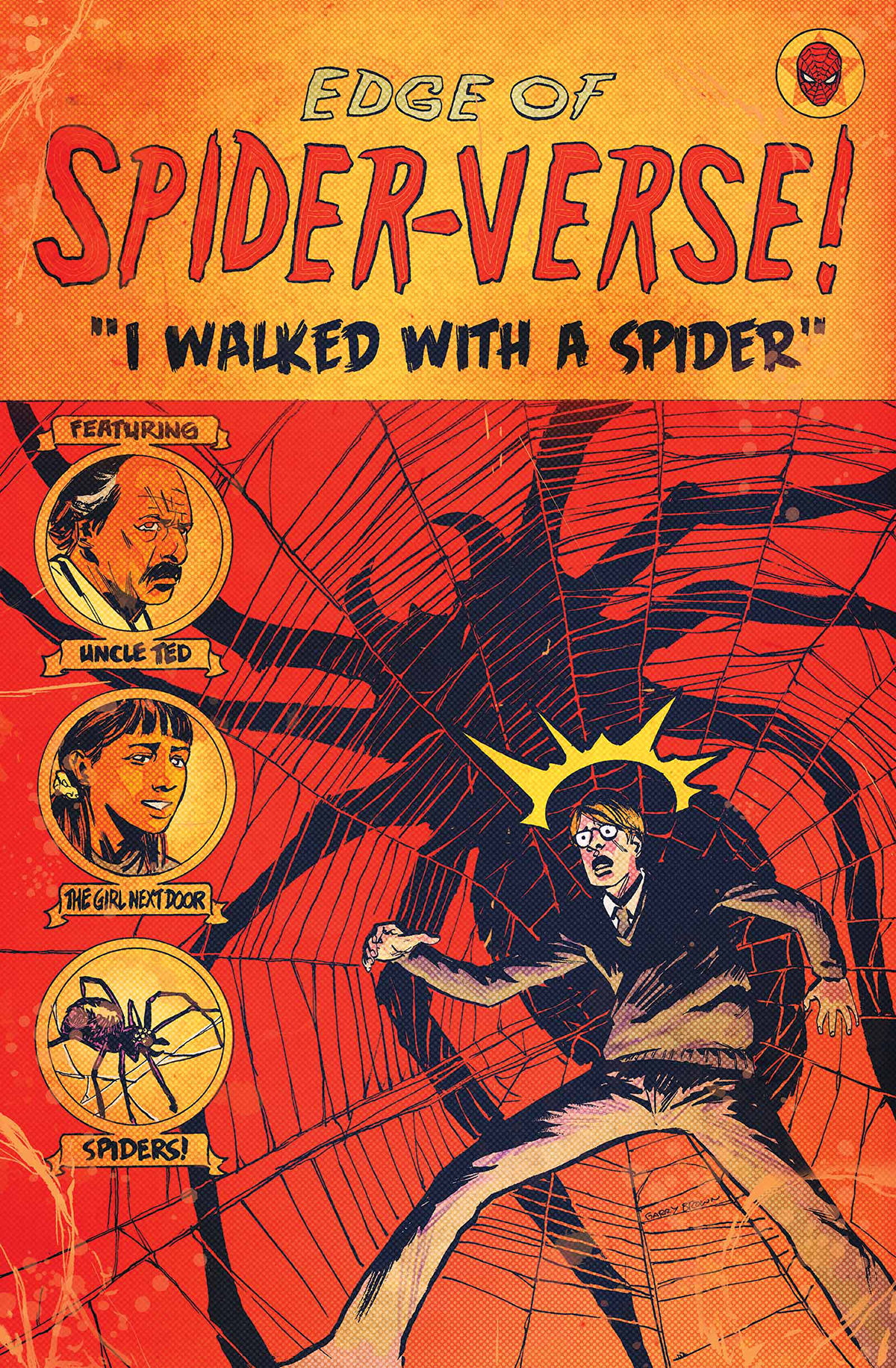 A radioactive spider bites a high school nerd who is already something of a monster.
Novelist Clay Mcleod Chapman (The Tribe) takes you to a universe where the story you know becomes as horrific as possible.
FANTASTIC FOUR ANNUAL #1
FIGMENT #5 (OF 5)
GUARDIANS 3000 #1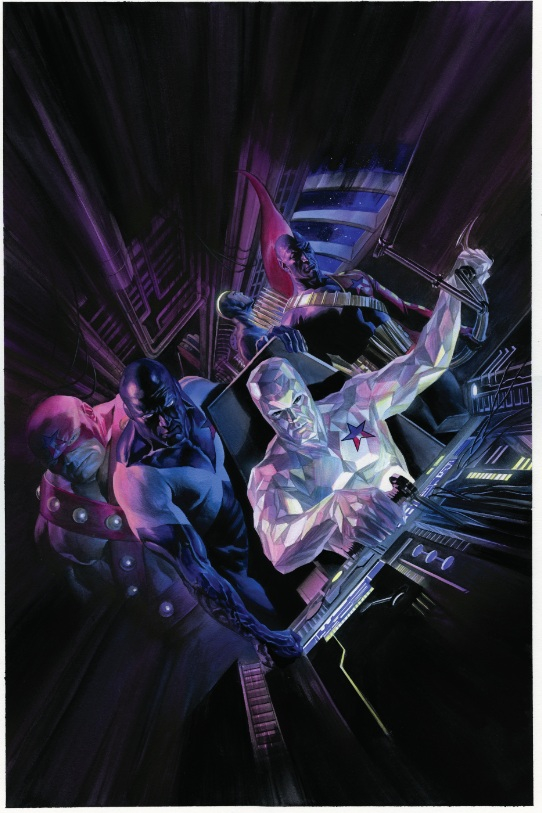 Dive right into the action as the original Guardians of the Galaxy-Vance Astro, Yondu, Martinex, Starhawk and Charlie-27--try to save the future universe from the menace of the Badoon. But what happens when the Guardians discover something behind the Badoon
something even worse than they could have ever imagined?
The very future itself is in danger, and the only possibility of salvation relies on the shoulders of this ragtag, bombastic group of underdogs. Thrown together by fate and fighting against intolerable oppression, how can they even hope to survive the first issue?!
LEGENDARY STAR LORD #4
MEN OF WRATH BY JASON AARON #1 (OF 5)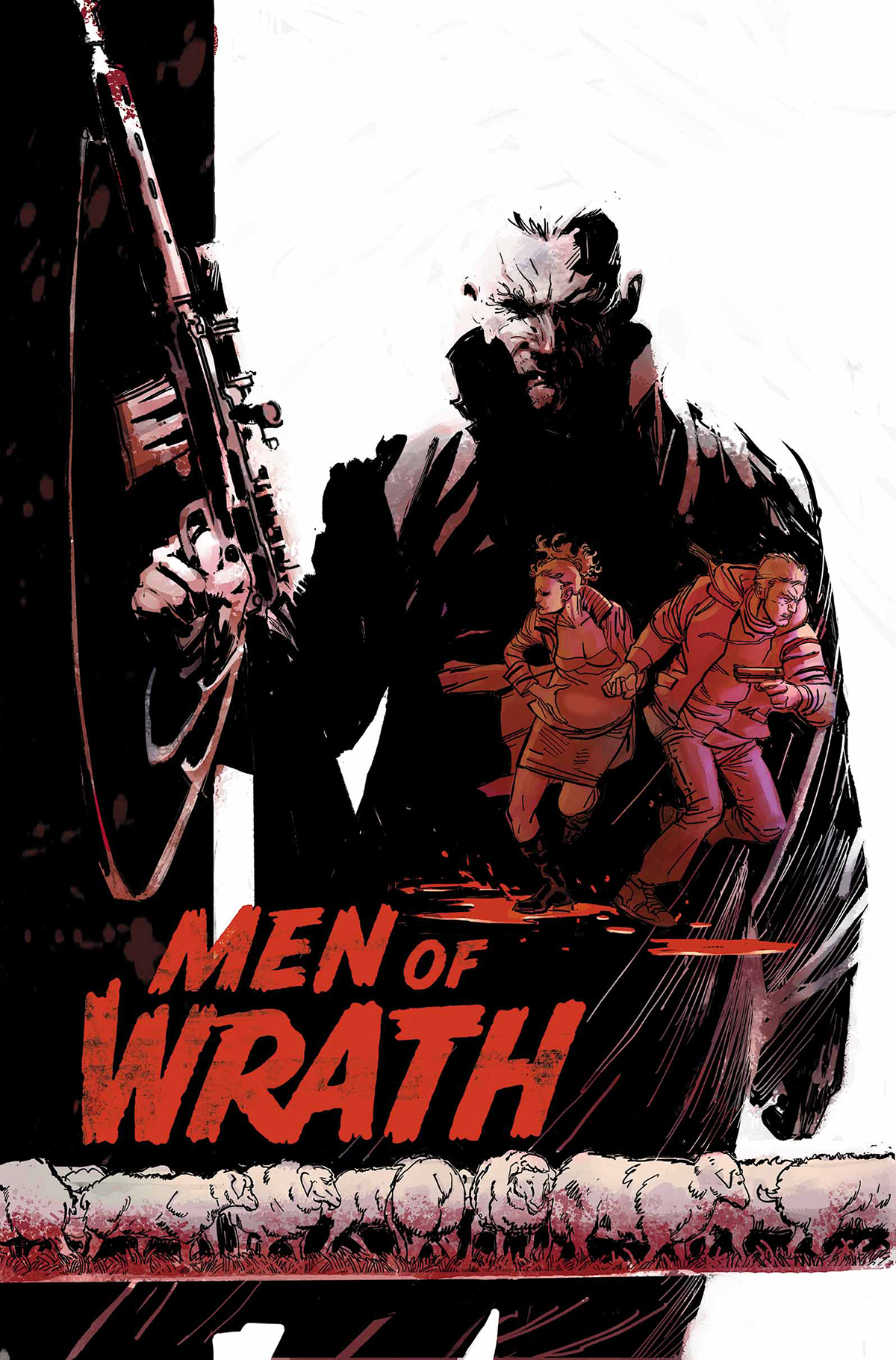 Ever since Great Grandfather Isom killed a man over some sheep, a black cloud has hung over the Rath family. Now, over a century later, Ira Rath, the coldest hitman ever to walk on Alabama soil, has taken a job that will decide the fate of his cursed family once and for all. Writer Jason Aaron (Southern Bastards, Scalped) and artist Ron Garney (Weapon X, Thor: God of Thunder) team up once again, to bring you the story of a Southern family, whose only heirloom is violence.


MIRACLEMAN #11
MOON KNIGHT #8
SILVER SURFER #6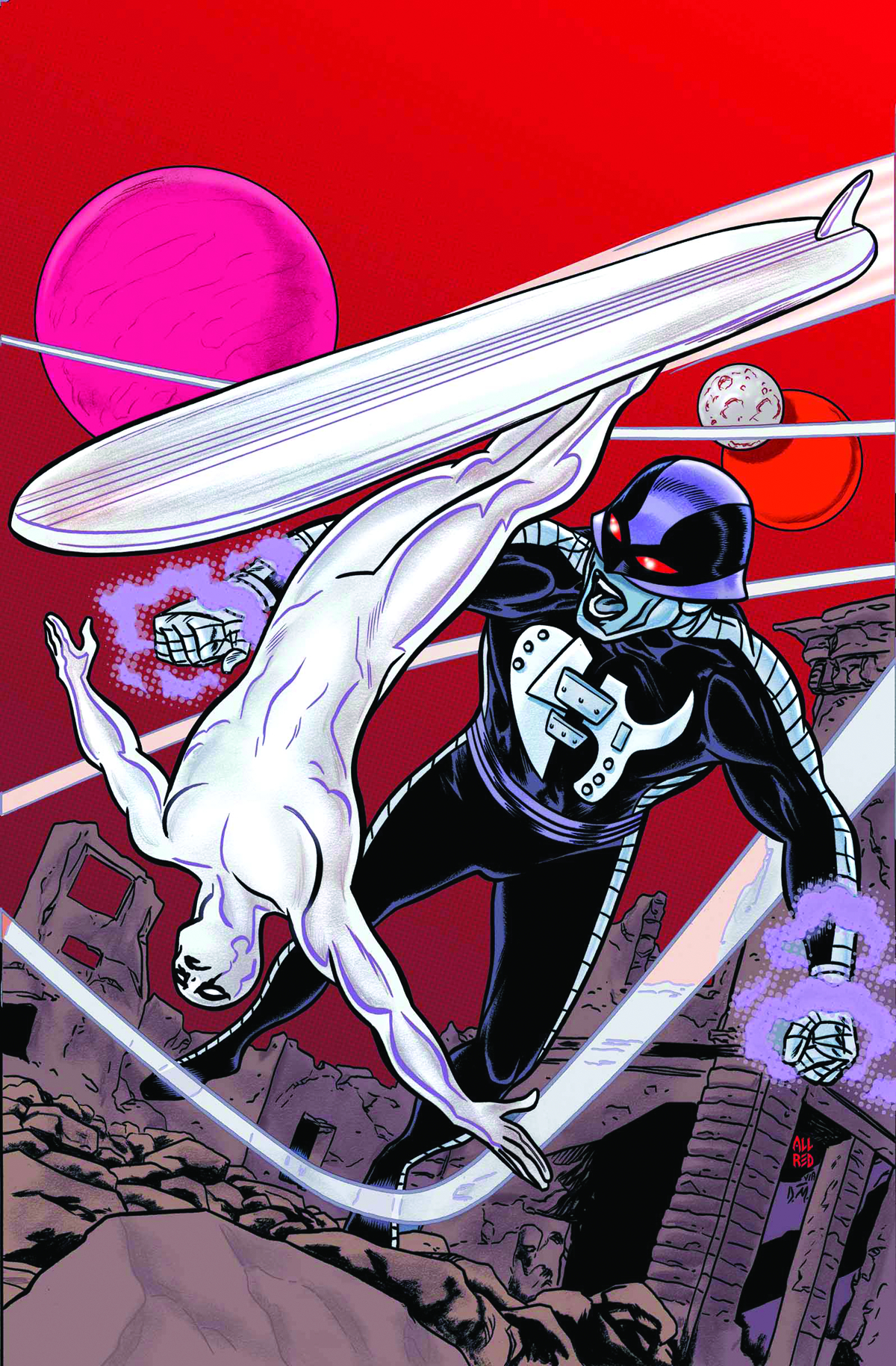 "Perfection"
Everything up till this point was chance and fate-- but now it's decided. Dawn's earned her spot on the board and she the Surfer are going to explore the universe together. And what better place to start than Planet Prime, the most perfect planet in the entire Universe?
Perfect food, perfect music, and... oh, right... the PERFECT SOLDIER-- out to stop any possible alien threat that might set foot on his world. What chance does the Surfer have against WARRIOR ONE, the deadliest combatant in all of creation?!
SPIDER-MAN 2099 #4
THOR #1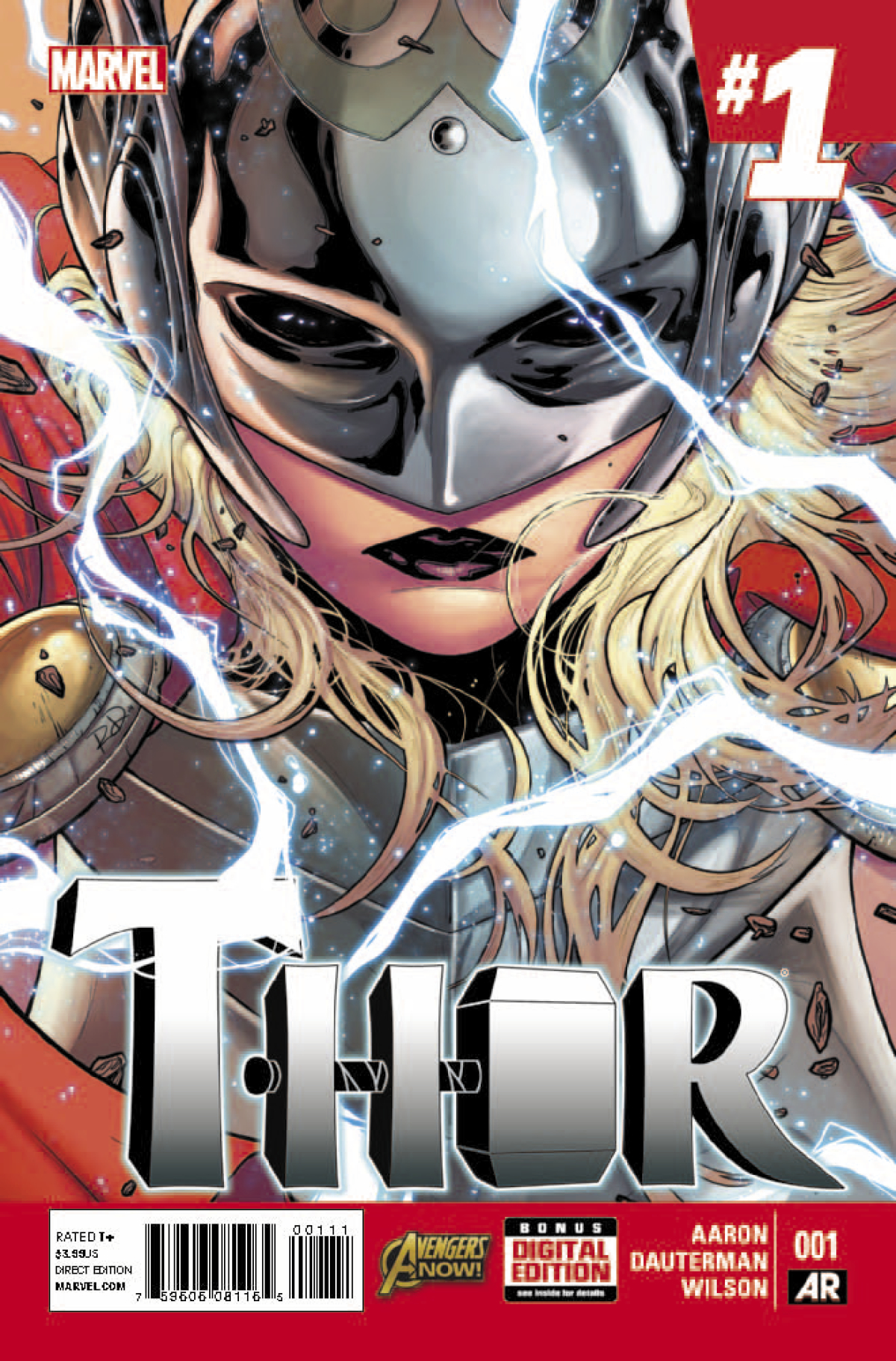 The great hammer MJOLNIR lies on the moon, unable to be lifted by anyone in all the heavens - Even THOR!
Something dark has befallen the God of Thunder, leaving him weakened and for the first time in forever... UNWORTHY! But when Frost Giants invade the Earth, the hammer will be lifted and an all-new Thor will arise! A Thor unlike any we've ever seen before!
Who is this new GODDESS OF THUNDER? Not even Odin knows!
JASON AARON teams with hot up-and-coming artist RUSSELL DAUTERMAN (CYCLOPS) to create a bold new chapter in the storied history of Thor!
UNCANNY AVENGERS #25 AXIS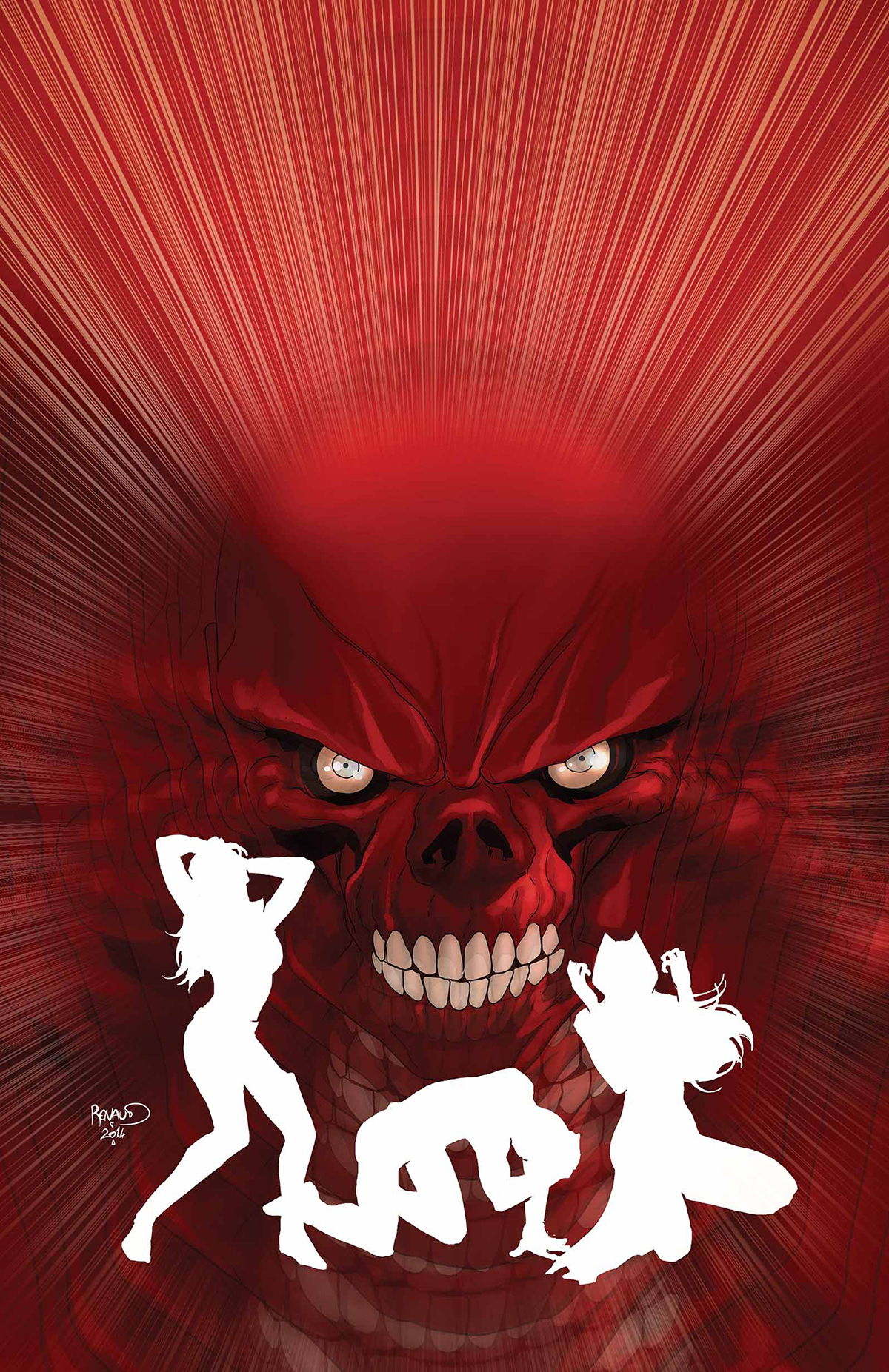 AVENGERS & X-MEN: AXIS tie-in!


The dark path to AVENGERS & X-MEN: AXIS starts here. An event two years in the making! The Red Skull and his S-Men have already begun the great vanishing, The Uncanny Avengers are too late. Havok witnesses the Skull's greatest atrocity yet.
Magneto vs Red Skull blood match that will result in a terribly altered Marvel Universe.
X-MEN #20