Fantasy fans rejoice - after a two year wait the next volume in beloved all ages adventure series AMULET has arrived, hurray! Also in store this week: the complete FOREVER EVIL, the massive 'Killogy' treasury DEADPOOL MINBUS, volume one of atmospheric horror THE WOODS, a new storyline for award winning FINDER, dark faerie tale JAYBIRD, the second art book for THE LEGEND OF KORRA (did you see the finale of Book 3? What a shocker!), a prequel graphic novel for tv series REVENGE, as well as collections for EGOS, MERCENARY SEA, BATWOMAN, JUDGE DREDD, FURIOUS, MY LITTLE PONY, and NEW LONE WOLF AND CUB.
What are you excited to read this week? Talk to us @DavesComics!
AMULET SC VOL 06 ESCAPE FROM LUCIEN Kazu Kibuishi's bestselling series continues! Emily, Navin, and their friends continue to battle the Elf King in hopes of destroying him forever, but one of his most loyal followers, Max, isn't making it easy for them. The crew journeys to Lucien, a city that's been ravaged by the war. Emily has more enemies there than she realises - and it'll take everything she's got to get herself and her friends out of the city alive.
AW YEAH COMICS TP VOL 01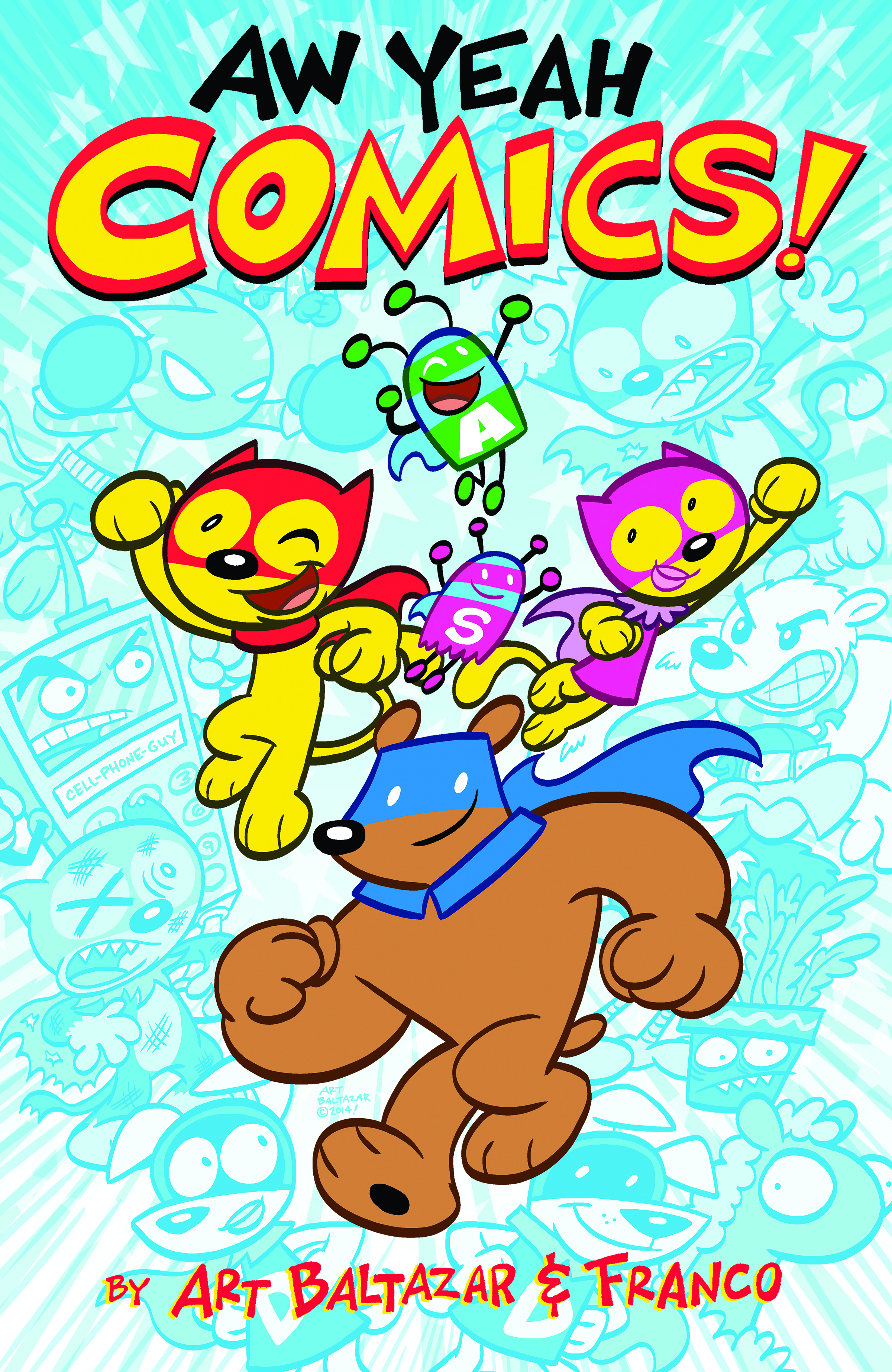 It's up to Action Cat and Adventure Bug to stop the bad guys! Follow these amazing superheroes created by Art Baltazar and Franco in this EPIC ALL-AGES comic extravaganza! With BONUS stories from the AW YEAH BULLPEN . . . Scoot McMahon, Denver Brubaker, Alejandro Rosado, and Kurt Wood! Collects issues #1-#4.
An epic all-ages extravaganza from Itty Bitty Hellboy creators Art Baltazar and Franco!
The kickstarter blockbuster all collected for the first time in this handsome Dark Horse trade paperback!
BABY BJORNATRAND TP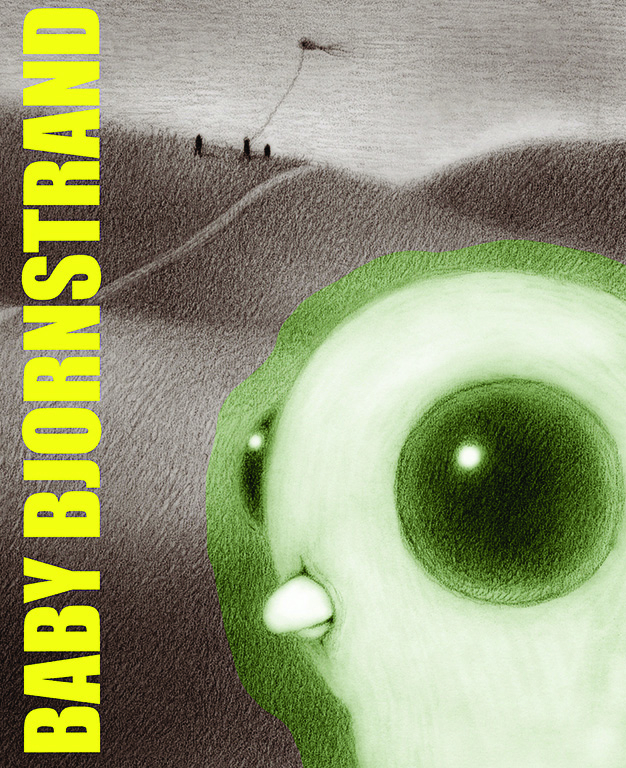 Baby Bjornstrand tells the tale of Mickey, Marcel and Cyril and their misadventures with an undeniably adorable, and mysteriously menacing monster. A wasteland becomes fertile ground for fantasy as the book's graphite grotesqueries are brought to life by French's adroit hand; her elegant shading seemingly wringing her wondrous worlds out of the page itself.
BATWOMAN TP VOL 04 THIS BLOOD IS THICK (N52)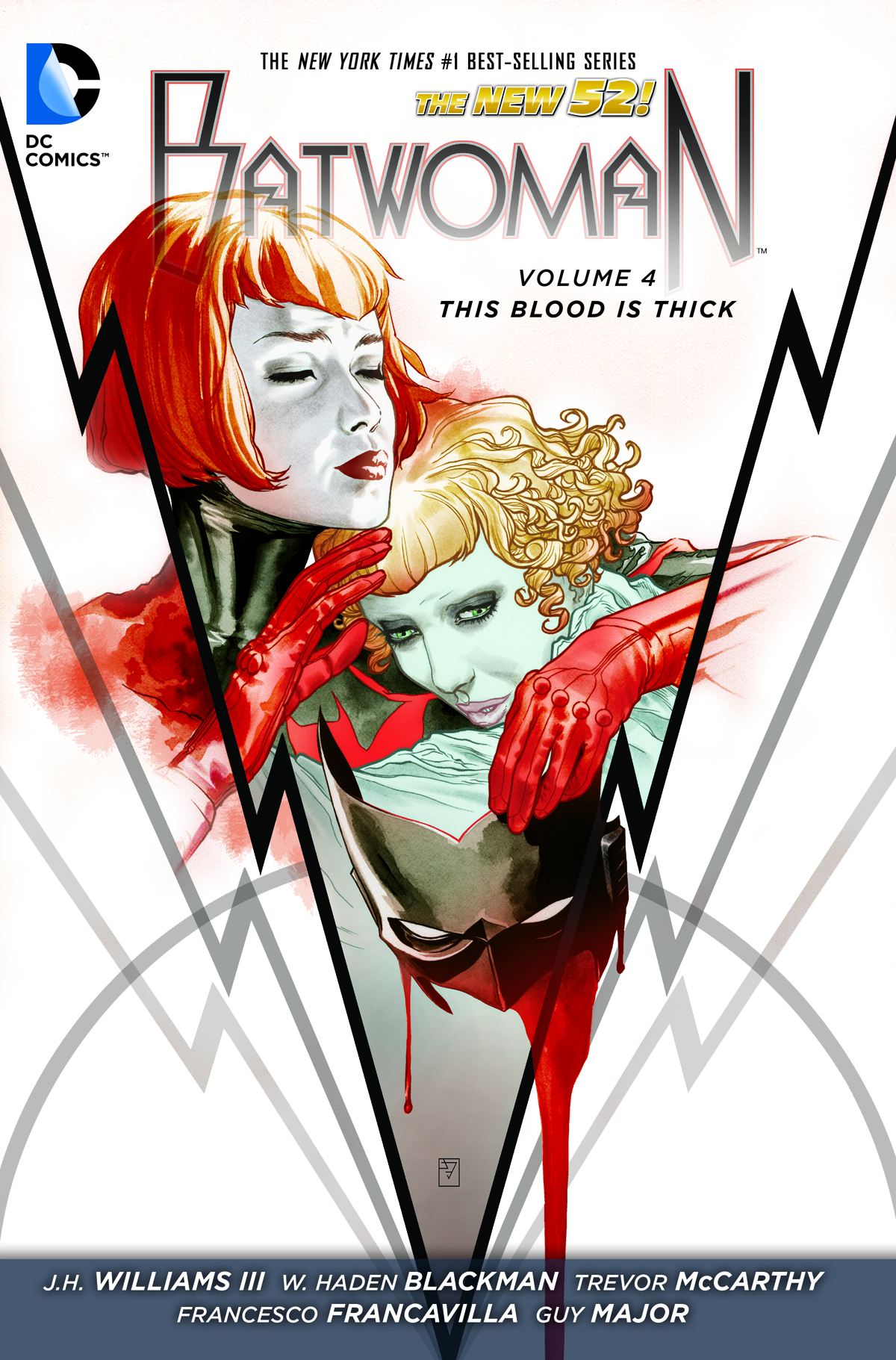 After taking down Medusa, Batwoman is caught in the crossfire between Batman and the D.E.O. in these stories from issues #18-24! The organisation has their sights set on the Dark Knight and could be using Batwoman to capture him. But is Batman the true threat?
CANNON WALLY WOOD HC A riotous and raunchy no-holds barred spy romp featuring beautiful women, explosive gunplay, naked catfights, Hitler, death from above, and more naked women! Because Cannon first appeared in the US military newspaper Overseas Weeklyin the 1960s, it was not subject to the usual editorial censorship and legendary artist Wallace Wood took full advantage. Drawing from from newly unearthed source material, Fantagraphics Books will be producing the biggest, baddest, best-looking collection of Cannon, ever!
DEADPOOL MINIBUS HC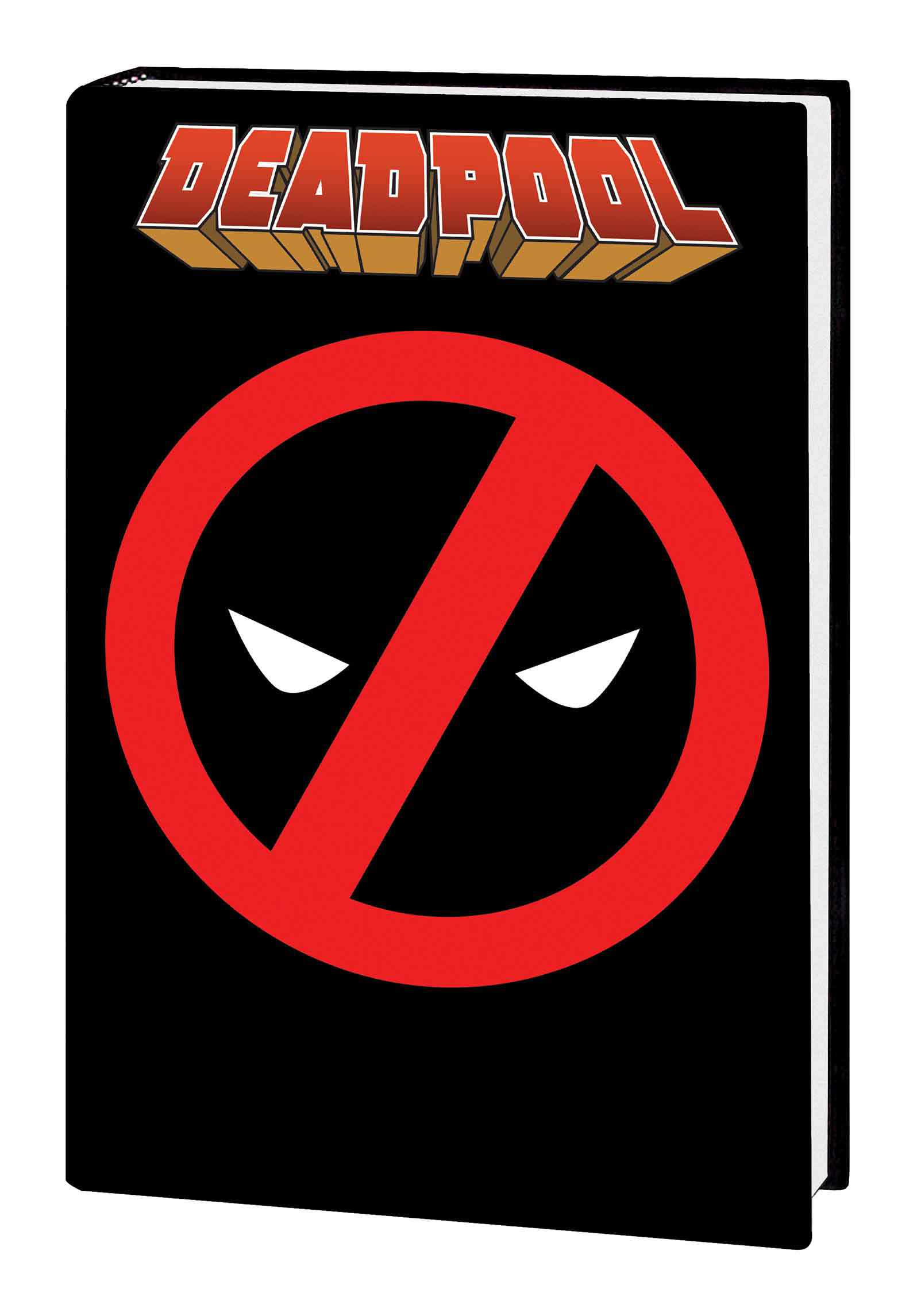 Deadpool's wildest adventures are collected in one blood-soaked volume! What if Deadpool decided to kill everyone and everything that makes up the Marvel Universe? What if he followed that up by slaughtering the most famous fictional characters in classic literature? And what if he finally took aim at the ultimate target: himself? You'd have the fan-favourite "Deadpool Killogy," that's what! But when Deadpool battles Deadpool, will he win or perish? Yes! Then: Deadpool awakes from a food coma to find...the zombie apocalypse has occurred! Can the Merc with a Mouth avoid becoming the Merc in their mouths?! And when Deadpool takes on Carnage, good-crazy battles bad-crazy, blood will flow - and Deadpool will literally go to pieces! Collecting DEADPOOL KILLS THE MARVEL UNIVERSE #1-4, DEADPOOL KILLUSTRATED #1-4, DEADPOOL KILLS DEADPOOL #1-4, NIGHT OF THE LIVING DEADPOOL #1-4, DEADPOOL VS. CARNAGE #1-4.
EGOS TP VOL 01 QUINTESSENCE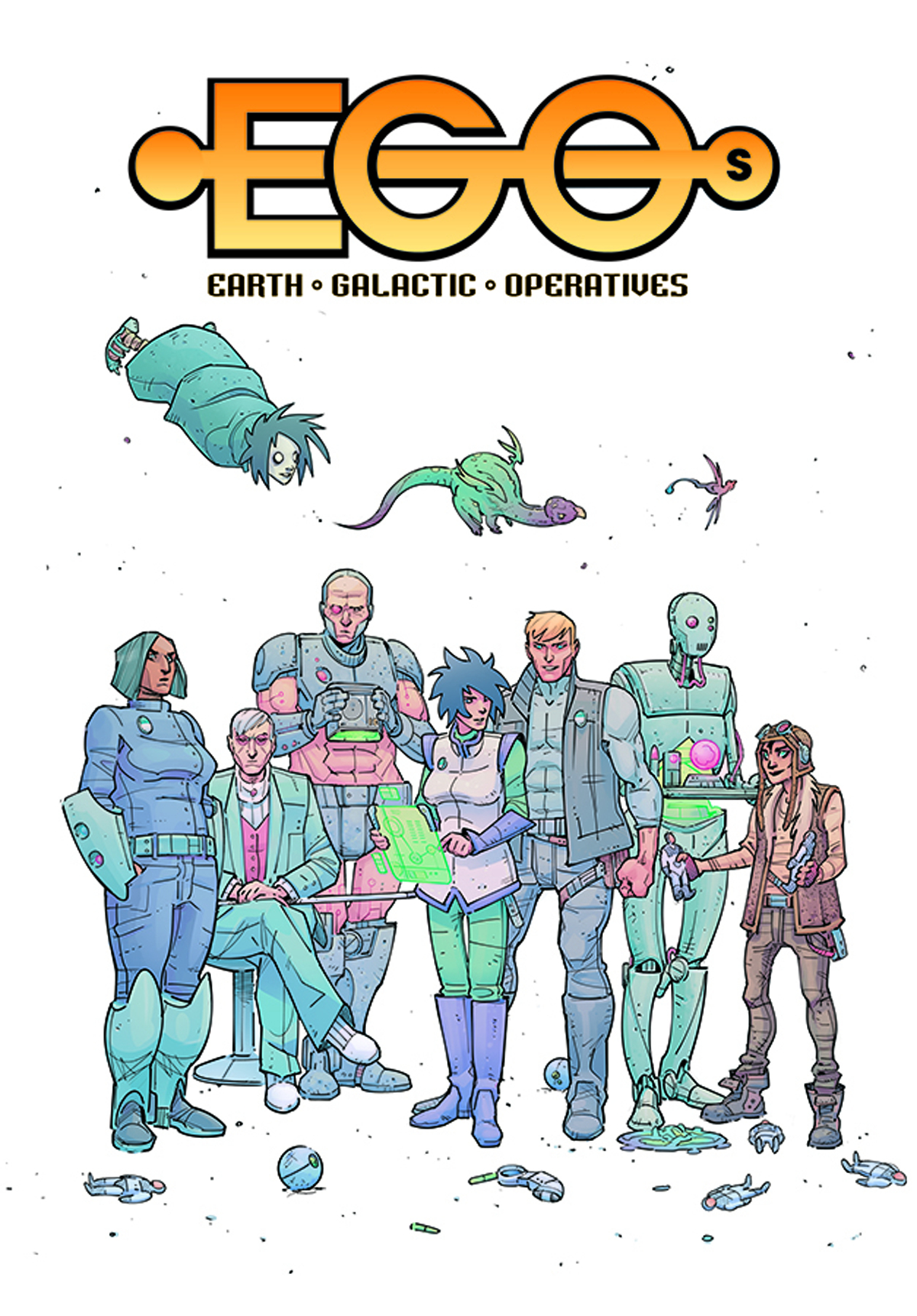 Far-future action meets midlife crises as an aging hero rebuilds his former team. But to do so, he must cross a line with his wife that cannot be uncrossed.
FEAR AGENT TP VOL 06 2ND ED OUT OF STEP
The final tale of the last Fear Agent! Heath Huston is the only remaining human in a universe that has been totally amalgamated by Tetaldian robotic conquerors. Presented with one final opportunity to set things right, can Heath give the bastards a little back?
Collects issues #28-#32.
FINDER THIRD WORLD TP There hasn't been a single place that Jaeger couldn't infiltrate, escape, or loot-until now! Award-winning creator Carla Speed McNeil and colourists Jenn Manley Lee and Bill Mudron create the very first full-colour Finder graphic novel. Serialized in the pages of Dark Horse Presents, Finder: Third World now includes seventeen extra story pages and extensive annotations by McNeil! The Justice League is dead! And the villains shall inherit the Earth! In this new hardcover collecting the seven-issue miniseries, the Crime Syndicate takes over the DC Universe, and no one can stand in the way of them and complete domination - no one except for Lex Luthor!
FURIOUS TP VOL 01 FALLEN STAR Staring into a fractured mirror of her life, the world's first superhero, Furious, seeks to atone for her past sins by doling out rage-fueled justice! But the spotlight of our celebrity-obsessed media threatens to undo her noblest efforts and expose her true identity before she can achieve redemption. Collects Furious #1-#5 and an eight-page short story from Dark Horse Presents #31.
JAYBIRD HC Disney meets Kafka in this beautiful, intense, original tale! Jaybird is the story of a very small and very scared little bird, who lives a lonely, isolated life in a great big house with his infirm mother. Curious but terrified of the world outside, he's never been outside the house, and he will never leave if his mother has anything to say about it. A gorgeously painted, humorously melancholy modern fable for adults.
JLA EARTH 2 TP NEW ED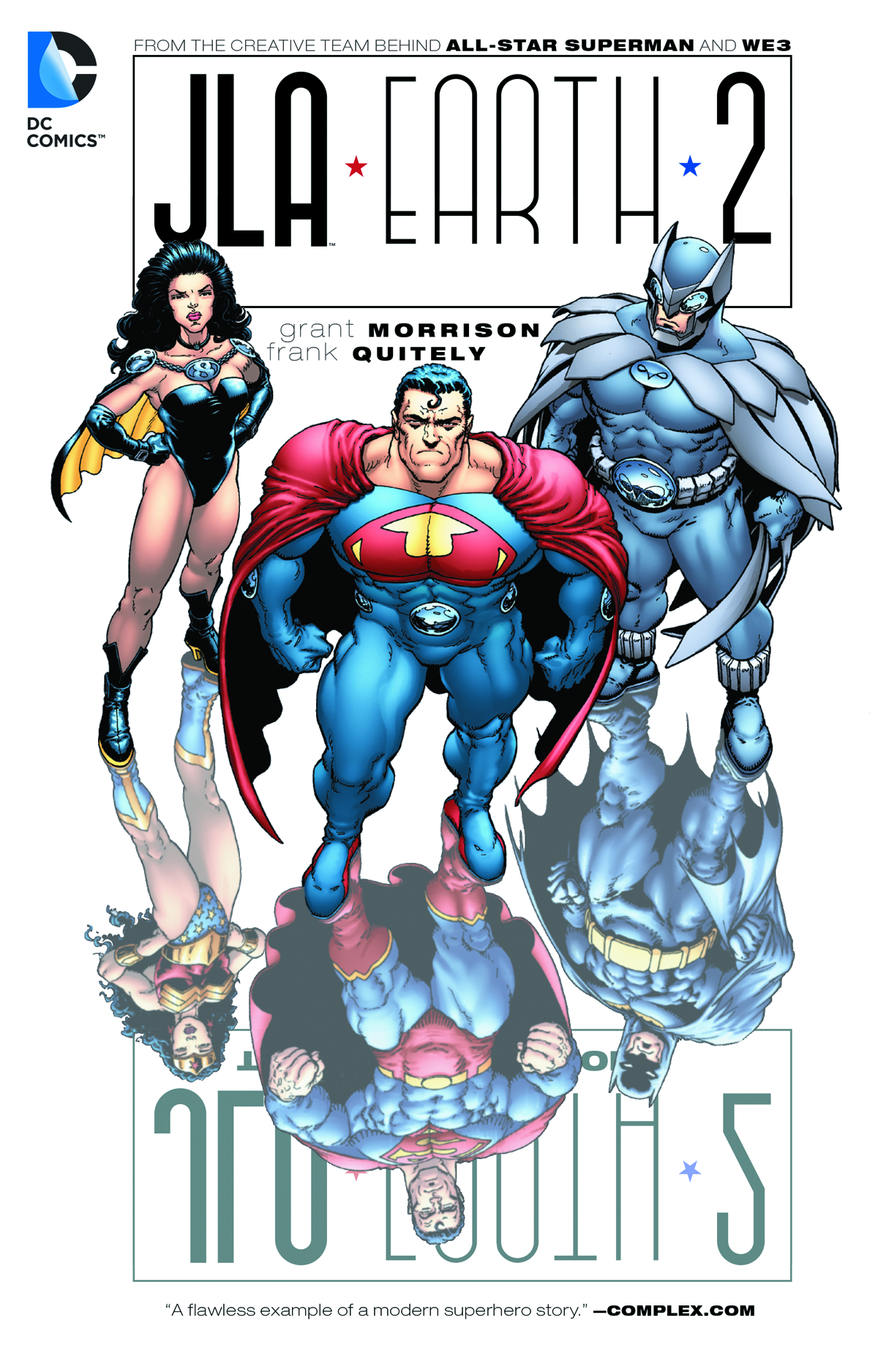 The legendary Crime Syndicate of Amerika stars in this new edition of this unforgettable tale, with a new cover by artist Frank Quitely! Nothing has ever seriously threatened the global corruption they proudly enforce, but now a twisted mirror image of the CSA has arrived from the flip side of reality. Can anything stop this so-called "Justice League," or will the perfect evil of the Earth 2 fall victim to the tyranny of law, virtue and freedom.
JUDGE DREDD (IDW) TP VOL 05 Dredd's most vicious and unstoppable enemies - the Dark Judges - are clawing their way into Mega-City One, determined to transform it into a new city of the dead. But the only thing more horrifying than the Dark Judges' onslaught are the drastic measures the Justice Department is willing to take to repel them.
JUDGE DREDD MEGA CITY TWO TP Dredd heads Californee way! As part of a judicial exchange program, Dredd is sent packing to Mega-City Two, a sprawling city covering 5,000 square miles of the Californian West Coast and centred in what was once known as Los Angeles, where he soon discovers that they do things differently there.
THE LEGEND OF KORRA HC BOOK 02 SPIRIT This handsome hardcover gives you an in-depth look at the creative team behind the vibrant and richly detailed world of Korra. Discover never-before-seen artwork created during development of Book Two: Spirits. With detailed commentary throughout, this is an intimate look inside the creative process that brought the mystical world of bending and a new generation of heroes to life!
MAP OF MY HEART GN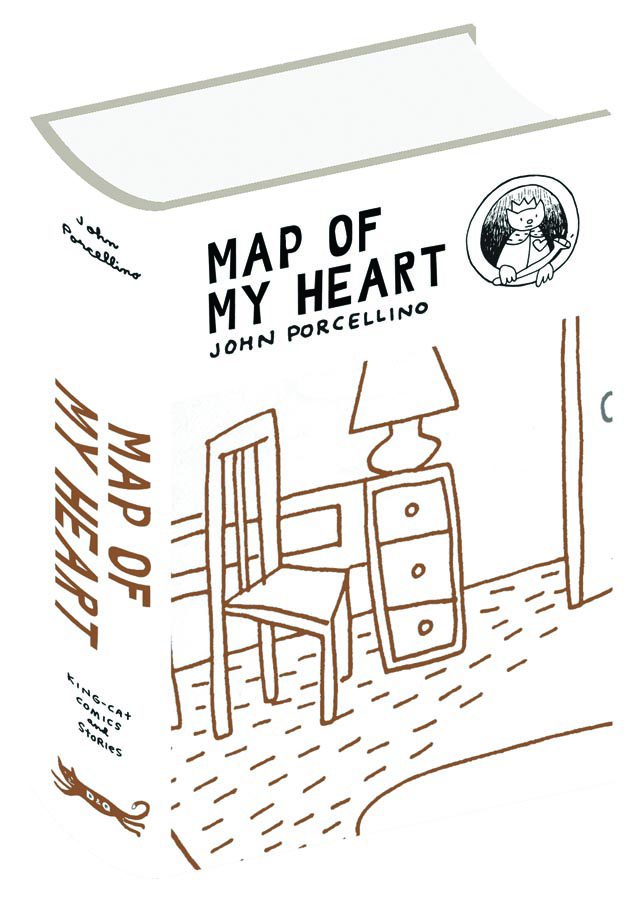 Map of My Heart celebrates the twentieth anniversary of John Porcellino's seminal and influential comics zine, King Cat Comics. Known for his sad, quiet honesty rendered in his signature deceptively minimalist style, Porcellino has a command of graphic storytelling as sophisticated as the medium's more visually intricate masters. Few other artists are able to so expertly contemplate the sadness, beauty, and wonder of life in so few lines.
THE MERCENARY SEA VOL 01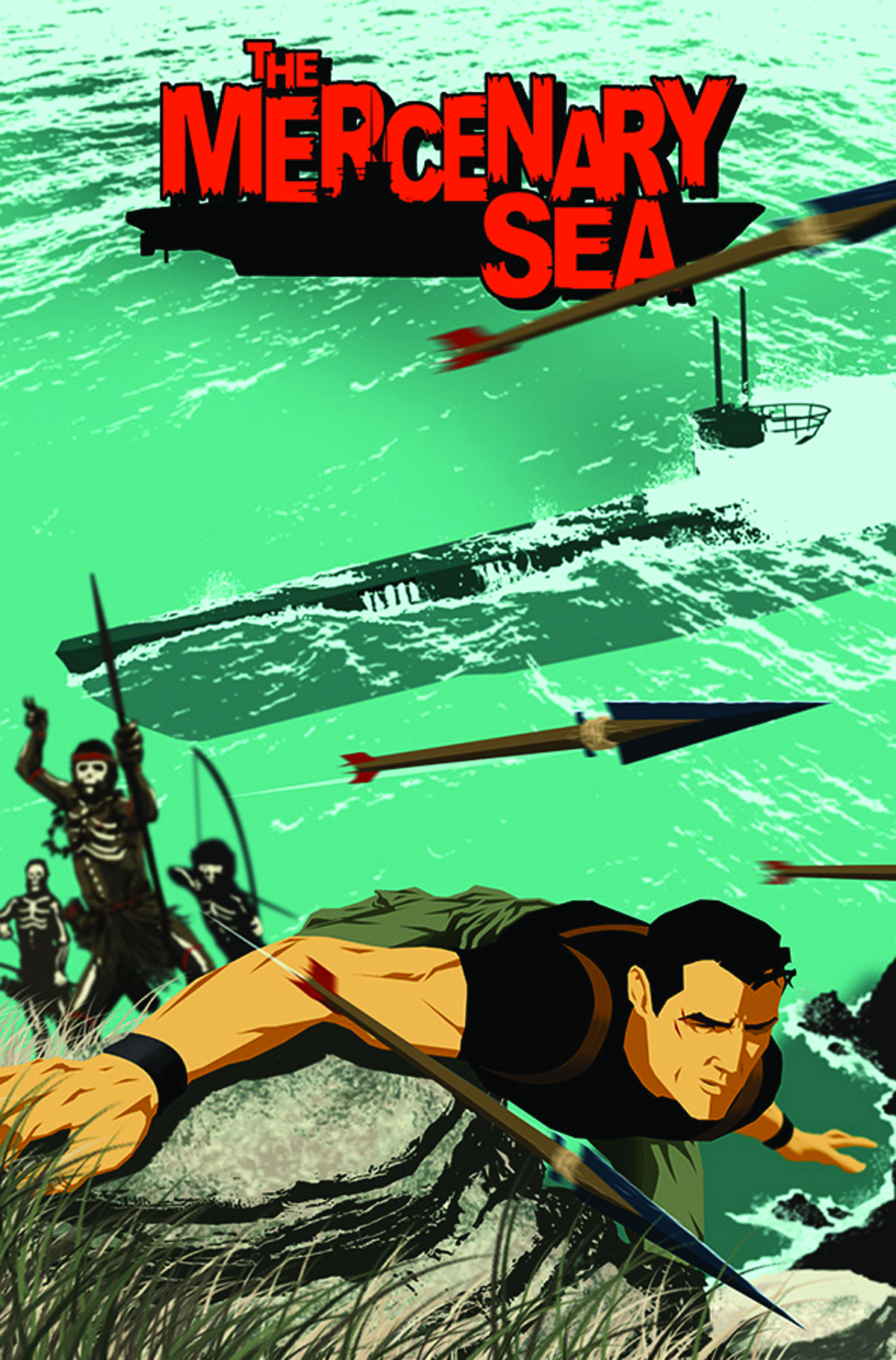 1938 - The South Seas. Japan has invaded China. War in Europe is imminent. Ex-bootlegger Jack Harper captains the Venture, a refitted German U-Boat, with a crew of expats, mercenaries and fortune hunters. Jack and his crew take a job offered by a shady operative: rescue a British agent carrying valuable intelligence about the Japanese war effort. Meanwhile, Jack dreams of landing the greatest score ever: finding the legendary lost island of Koji Ra.
Collects THE MERCENARY SEA #1-6
MUSASHI GN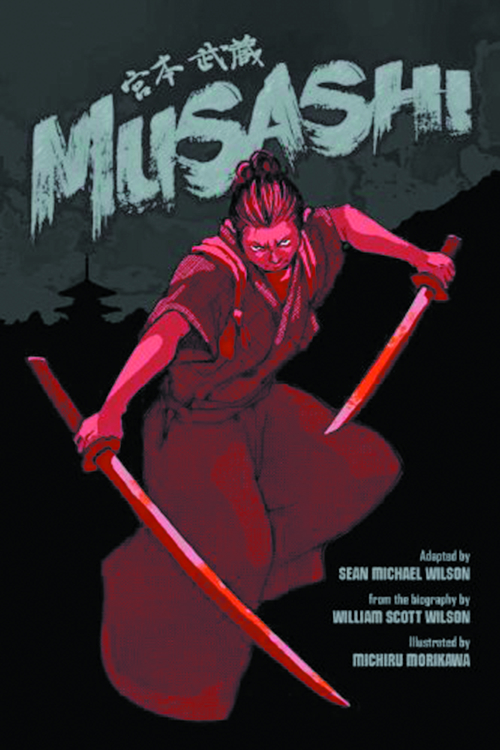 This is a graphic novel version of the life of Miyamoto Musashi, the legendary samurai known throughout the world as a master swordsman, spiritual seeker, and author of the classic Book of Five Rings. For Musashi, the way of the martial arts was about mastery of the mind rather than simply technical prowess - and it is this path to mastery that is the core teaching in Book of Five Rings. This graphic novel is based on The Lone Samurai, the meticulously researched biography of Musashi by William Scott Wilson, renowned translator and expert on samuari history.
MY LITTLE PONY FRIENDSHIP IS MAGIC TP VOL 05 The ponies embark on their greatest adventure yet as they travel to a new world in desperate need of aid in "Reflections."
NEW LONE WOLF AND CUB TP VOL 02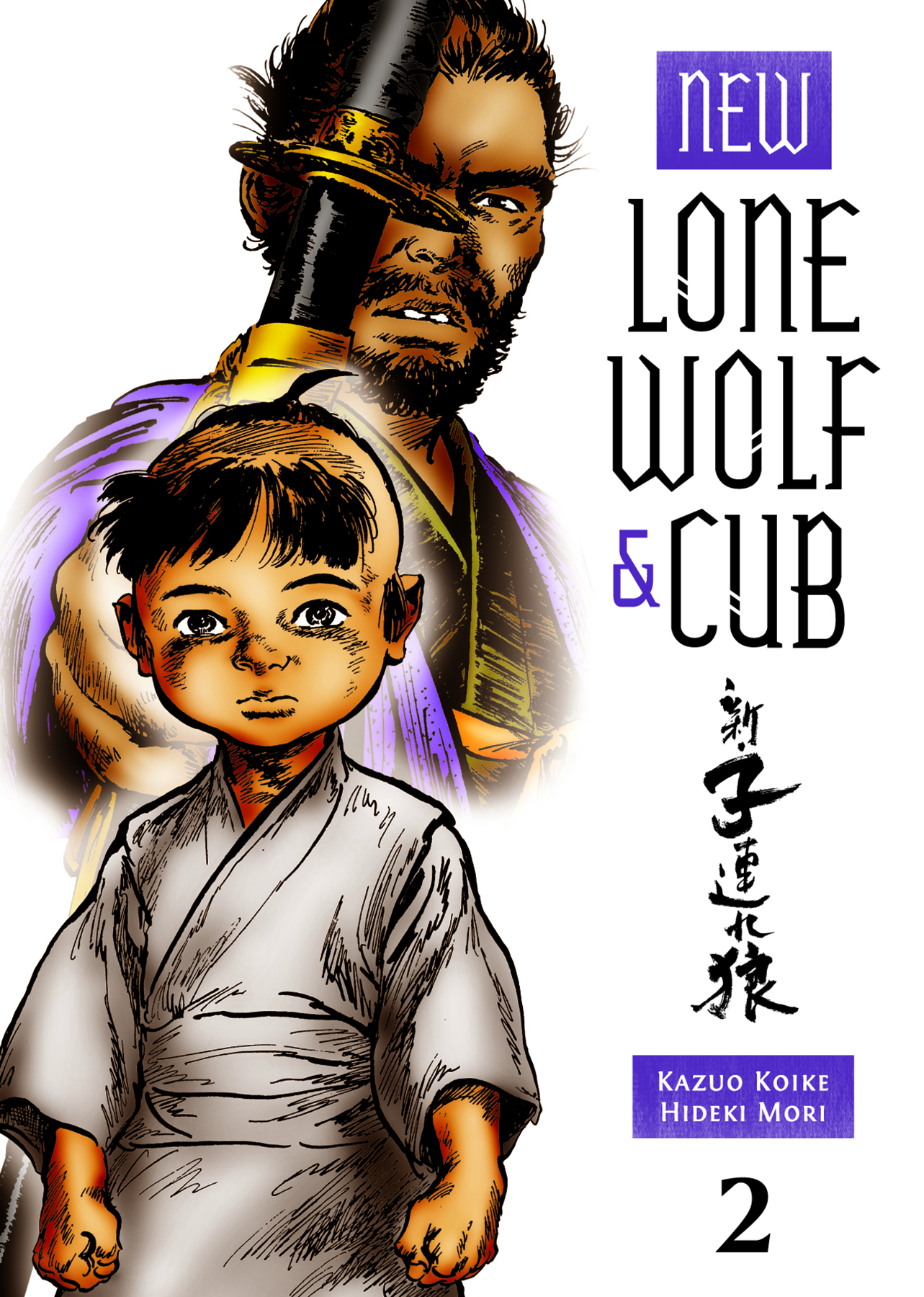 In Kazuo Koike's Lone Wolf and Cub sequel, Daigoro, son of the slain "Lone Wolf," accompanies warrior Togo Shigekata on the road to Satsuma. But the secret message Togo carries is a fraud, and enemies have aligned to ensure the message's delivery . . . and the death of Daigoro!
REVENGE SECRET ORIGIN OF EMILY THORNE PREM HC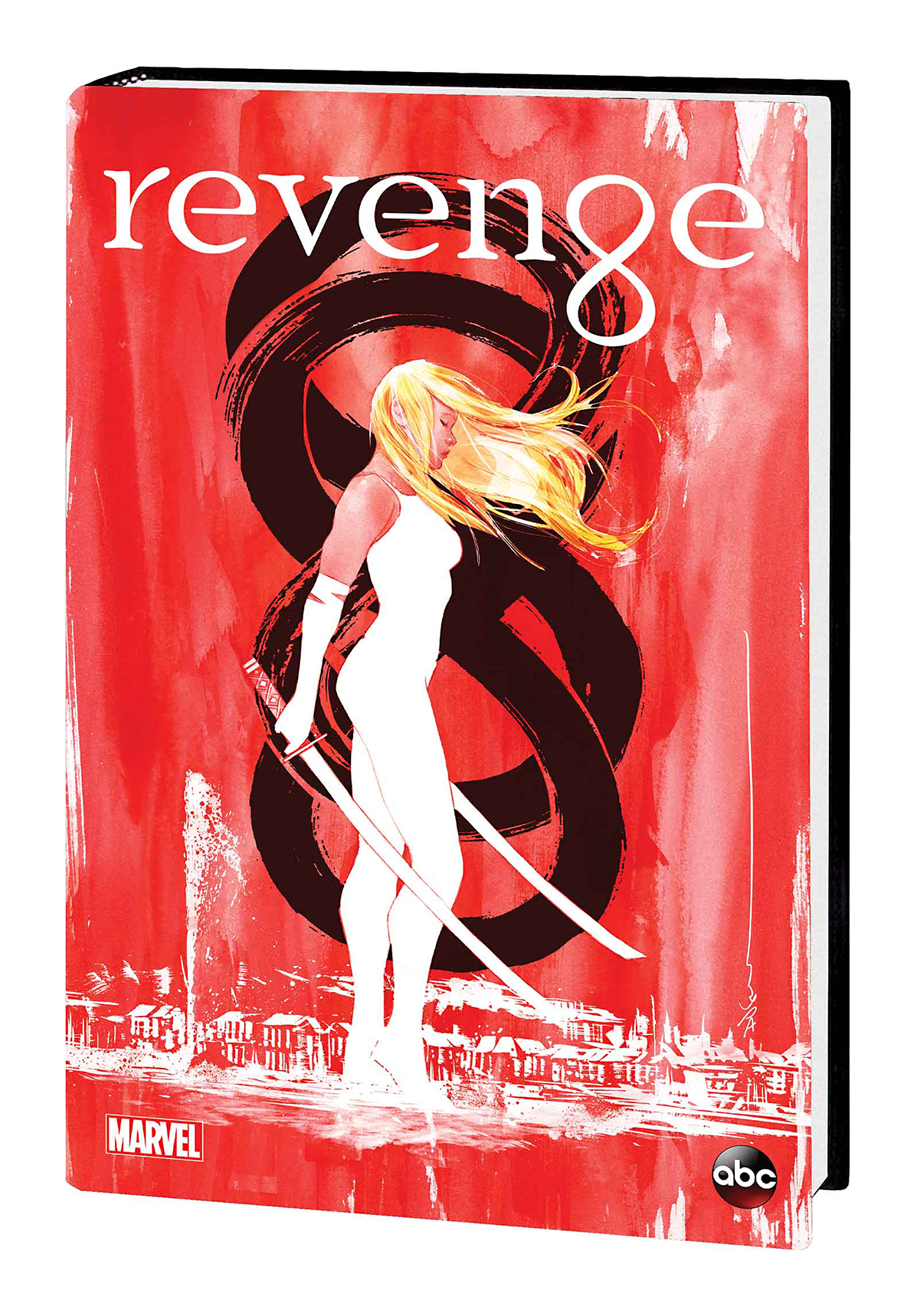 A new graphic novel inspired by popular television series REVENGE, co-written by series writer Ted Sullivan! Emily Thorne is a wealthy and good-natured philanthropist who recently befriended the powerful Grayson family. But Emily's real name is Amanda Clarke. Twenty years ago, the Graysons' elite social circle framed Amanda's father for a horrific crime - and Amanda plans to destroy the lives of those who stole her childhood and betrayed her father. Now, experience Amanda's first mission of revenge! After training in Japan, the untested heroine finds herself infiltrating high society in Geneva. There, she uncovers secrets about her past - but her future will be short-lived unless Amanda can defeat a surprising enemy with ties to the people who destroyed her life! Prepare for a thrilling ride into the previously unexplored past of television's most dynamic - and dangerous - girl next door!
SONIC THE HEDGEHOG TP VOL 01 COUNTDOWN TO CHAOS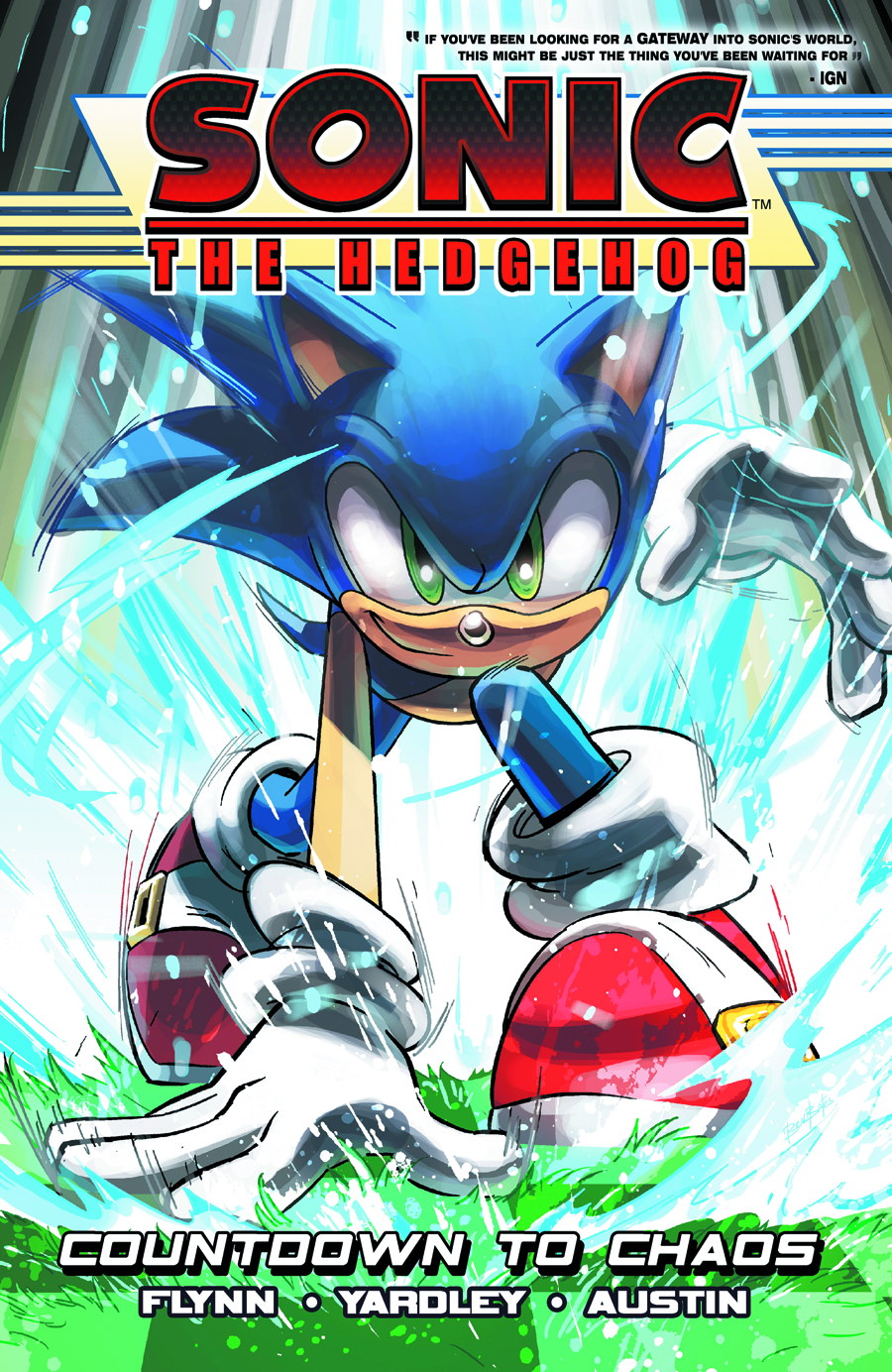 It All Begins Here! Moving at the speed of sound, keeping the world free from robotic tyranny, it's Sonic the Hedgehog! Spin-dashing directly out of the mega-smash Sonic/Mega Man: Worlds Collide story arc, "Countdown to Chaos" speeds into brand new comic book stories with new friends, new foes and new adventures! The entire planet has been rocked by Dr. Eggman's Super Genesis Wave! Sonic wakes up to a world and a life he doesn't recognize! It's up to him to gather up his friends - the Freedom Fighters - and figure out what's been changed. Meanwhile, below his very feet, a new threat is threatening to burst out!
WOODS TP VOL 01 WHY WE LOVE IT: As fans of James Tynion IV's work in the Batman universe (BATMAN
ETERNAL, RED HOOD AND THE OUTLAWS), we were eager to publish his first original
comic series. THE WOODS gives us that same eerie, smalltown
horror feel we get whenever we read a Stephen King novel.
WHY YOU'LL LOVE IT: James Tynion IV is a former protege of BATMAN writer Scott Snyder, so you know he's learned a lot about how to craft a compelling tale. If you're fan of teen conspiracy comics like Morning Glories, Sheltered, and Revival, you'll immediately be sucked into THE WOODS.
WHAT IT'S ABOUT: On October 16, 2013, 437 students, 52 teachers, and 24 additional staff
from Bay Point Preparatory High School in suburban Milwaukee, WI vanished without a trace. Countless light years away, far outside the bounds of the charted universe, 513 people find themselves in the middle of an ancient, primordial wilderness. Where are they? Why are they there? The answers will prove stranger than anyone could possibly imagine. Collects issues #1-4 of the critically acclaimed series.