BATMAN ARKHAM ASYLUM HARLEY QUINN STATUE
Laughter may be the best medicine, but with this caregiver you just might die laughing. Based on her Nurse's Costume from the best-selling video game Batman: Arkham Asylum, Harley Quinn's ready to deliver doses of maniacal medicine.
Limited Edition of 5,200
FABRIKATIONS SOFT SCULPT PLUSH
Fabrikations is a new line of 6" soft sculpted figures from Funko. Each figure features a rotating head and vinyl accessories and were created with the collector in mind. Each Fabrikation Soft Sculpture is filled with a dense foam to achieve a high-end lush feel and weighted to allow each figure to stand securely.
WALKING DEAD COMIC SER 3 RICK GRIMES ACTION FIGURE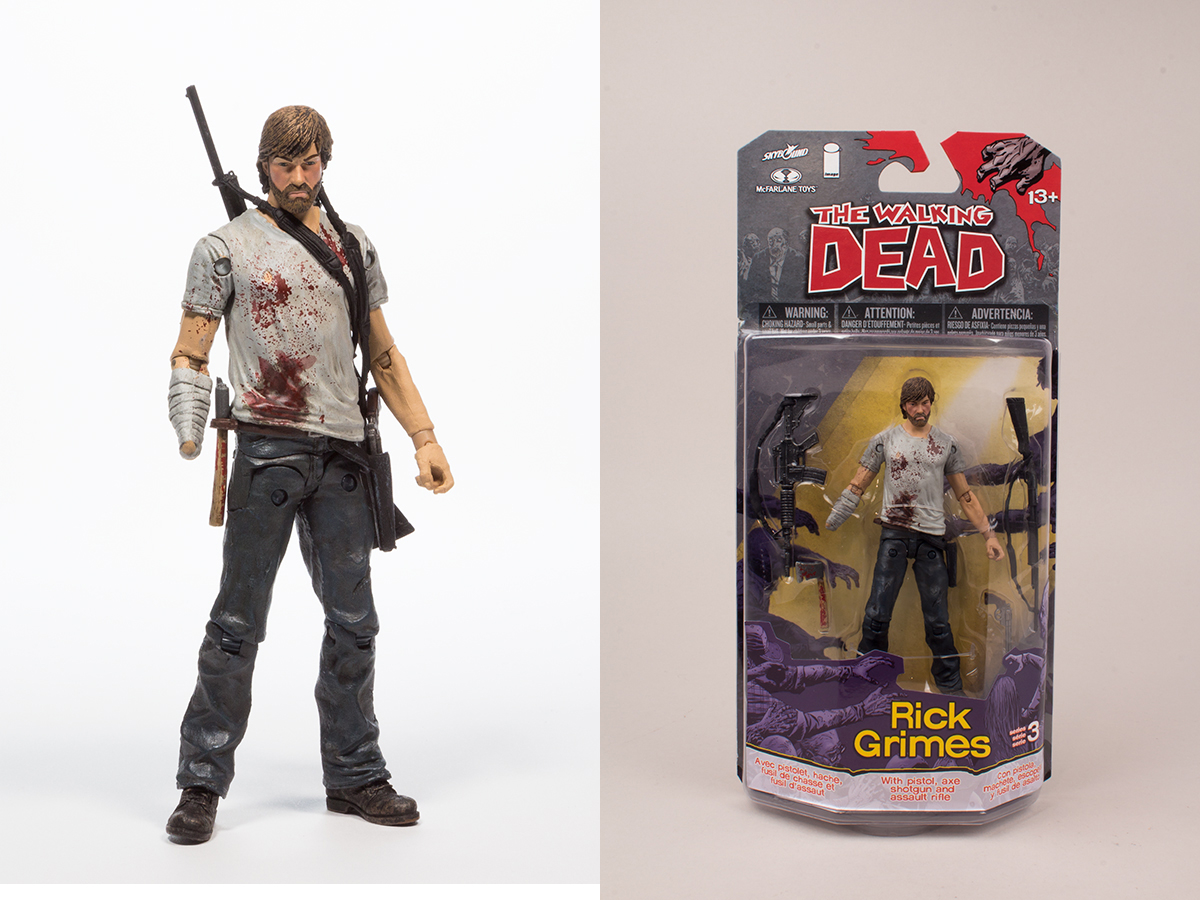 McFarlane Toys is excited to announce The Walking Dead Comic Series 3 action figures from the best-selling Image comic book. This new collectible series brings The Walking Dead comic fans more of their beloved zombie-dispatching characters, along with a kickass zombie! Rick Grimes comes with a bandaged stump on his right arm; long, unkempt hair and beard; a ragged T-shirt with jeans; a hatchet; a revolver; a shotgun; and a rifle.