New for you this week: some exciting debuts including Buffy-meets-Japanese folklore action adventure WAYWARD, a pop culture dystopia in miniseries POP, and everybody's favourite aliens from The Simpsons get their own series in KANG AND KODOS. Also in store: DOCTOR WHO, SAGA, OUTCAST, HARLEY QUINN, BRAVEST WARRIORS, TRANSFORMERS VS GI JOE, the conclusion of Original Sin tie-in THOR AND LOKI, and the final issue of WOLVERINE(!).
What are you looking forward to reading this week? Talk to us @DavesComics!
BOOM
BEE AND PUPPYCAT #3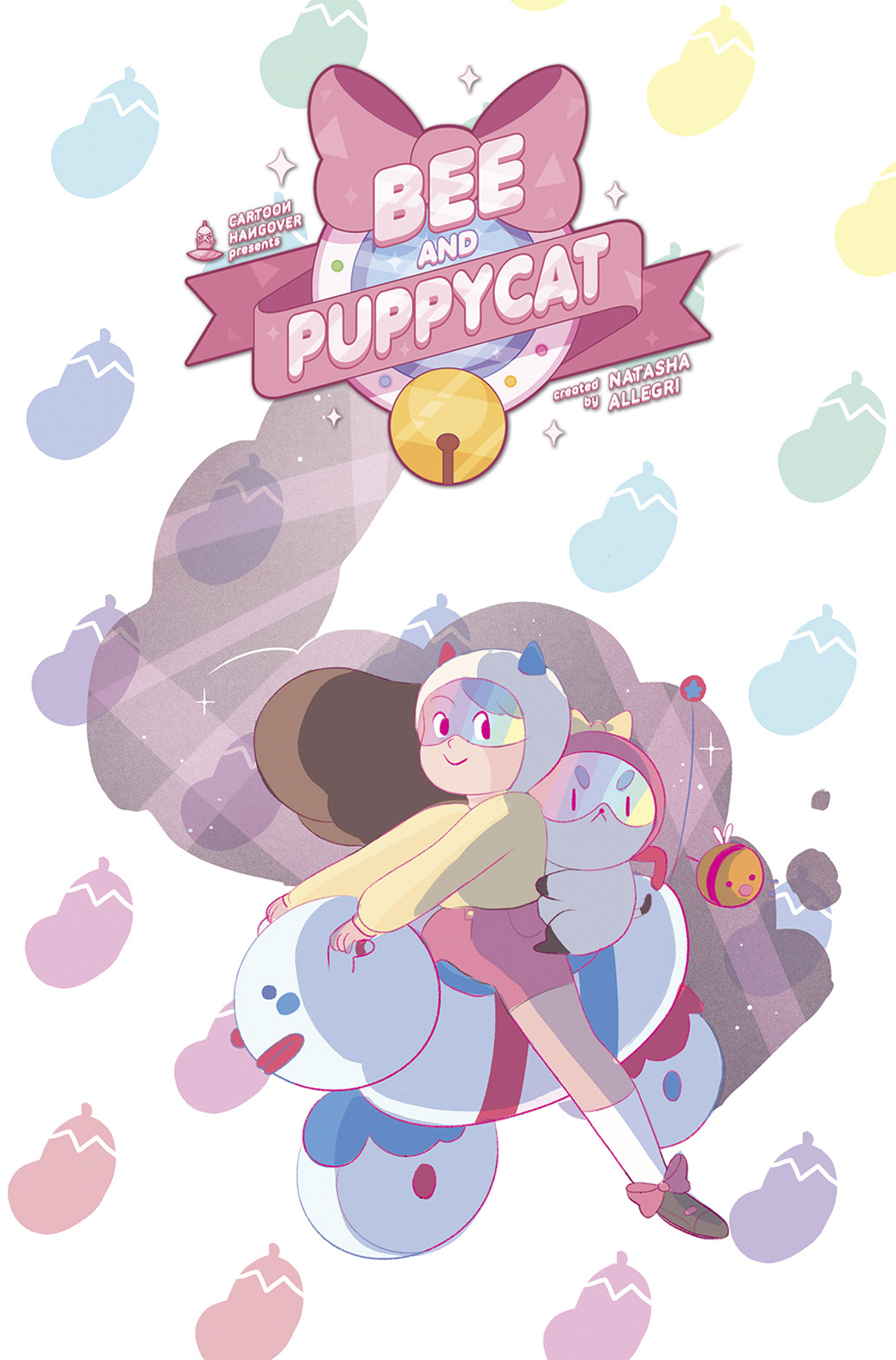 Bee just wants to get paid! Sure, she might not be qualified for any actual jobs-or at least any jobs in the normal world-but she's a hard worker...most of the time, and she gets stuff done...sometimes! This mission might be tougher than it looks; aliens always tend to complicate things. It's a hard life but at least she has PuppyCat to help her out!
BRAVEST WARRIORS #23
EVIL EMPIRE #4
LUMBERJANES #5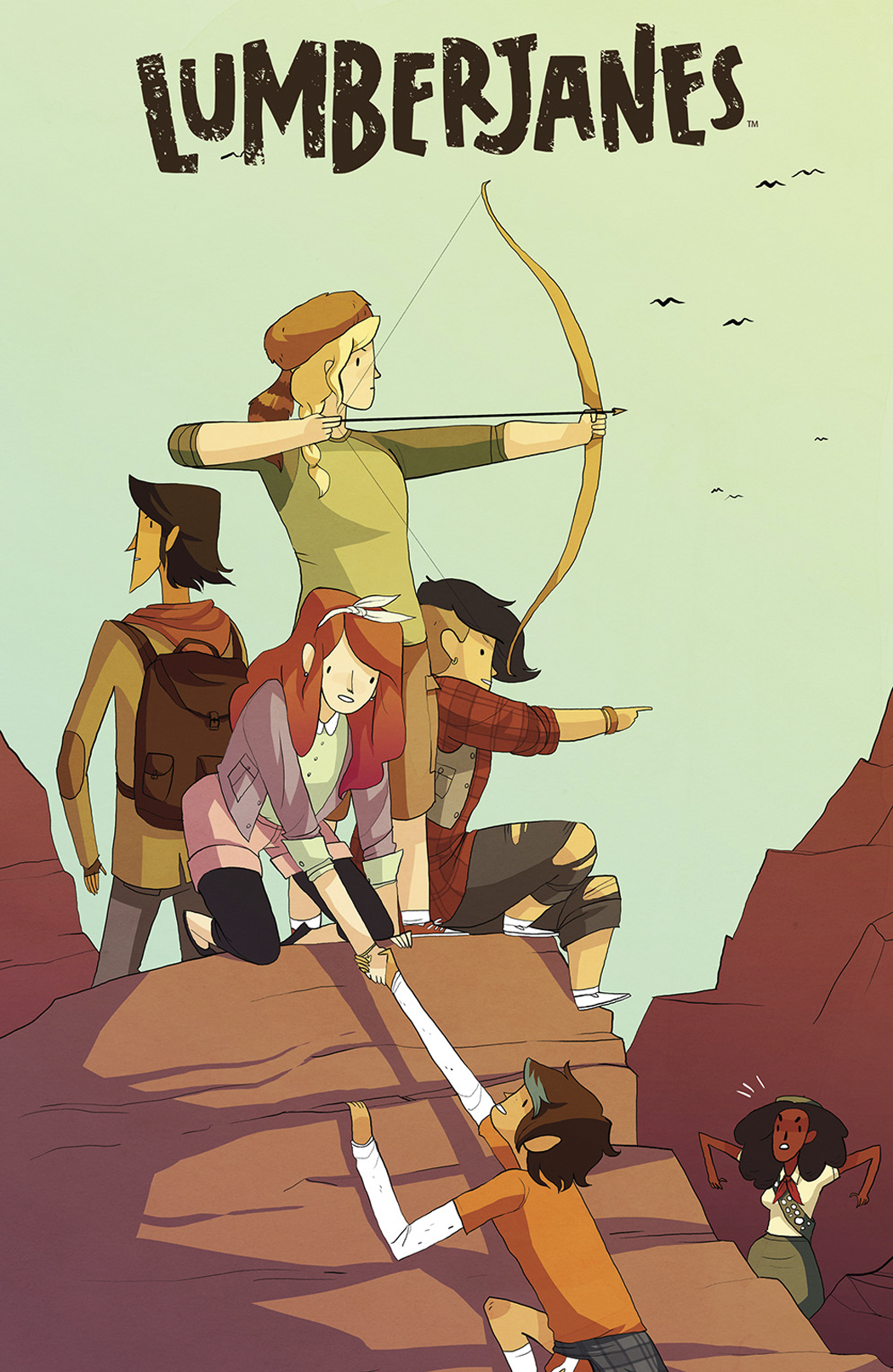 Archery is a vital skill for any Lumberjane - it teaches balance and precision, which these
scouts are definitely going to need with the Bear Woman back! The Lumberjanes are on a
chase through the woods and it might be time for some answers...as long as they don't
lose anyone on the way...
STEEL AND MRS PEEL WE'RE NEEDED #2
DARK HORSE
BALTIMORE WITCH OF HARJU #2 (OF 3)
CONAN THE AVENGER #5
DEEP GRAVITY #2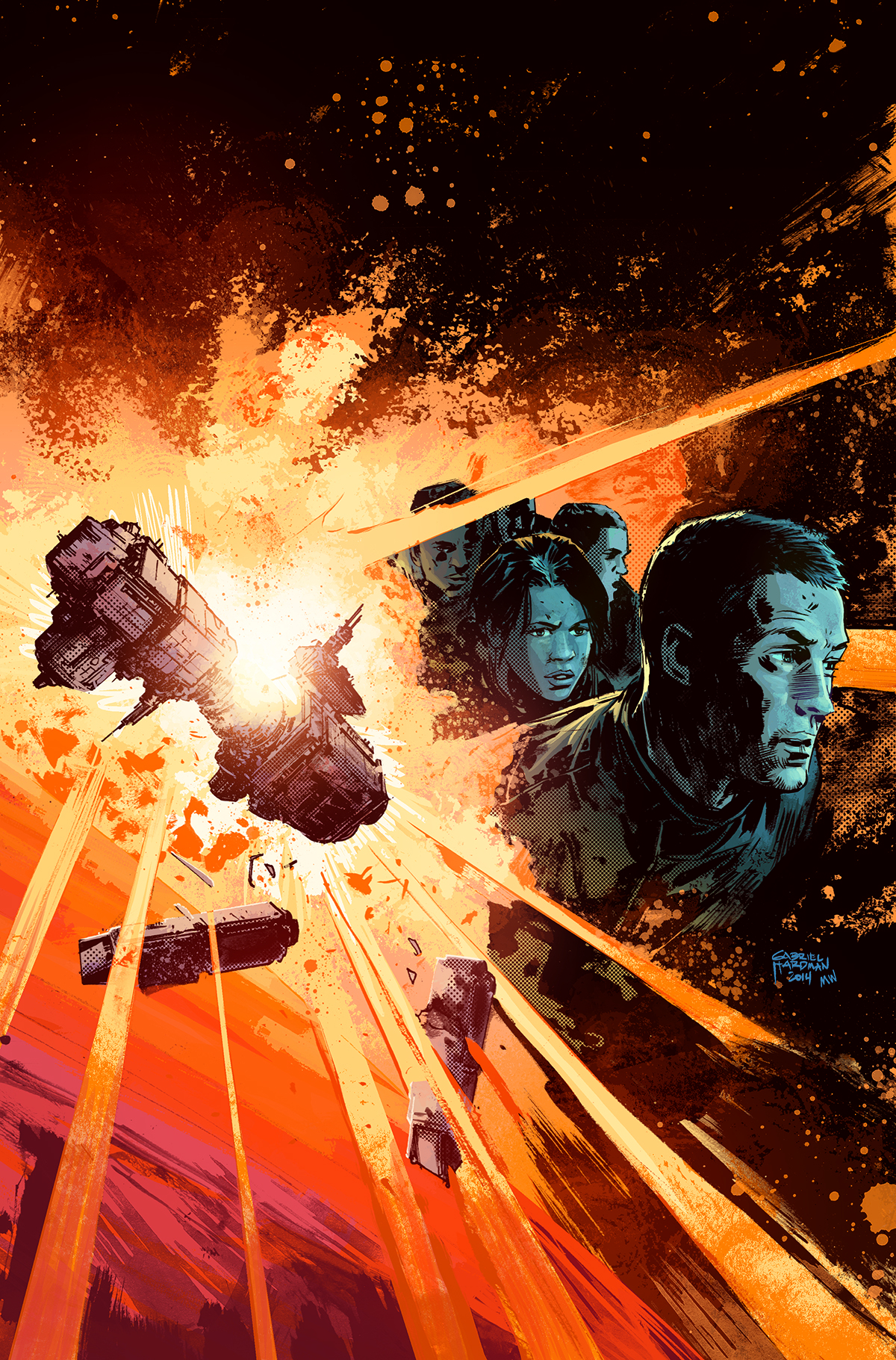 An interstellar cargo ship is hit! Meteors rip through the hull and hundreds of crew members are cast into space. How will the surviving crew make it back to the planet alive?
DREAM THIEF ESCAPE #3
EMILY & THE STRANGERS BREAKING RECORD #3
GOON OCCASION OF REVENGE #2 (OF 4)
GROO VS CONAN #2 (OF 4)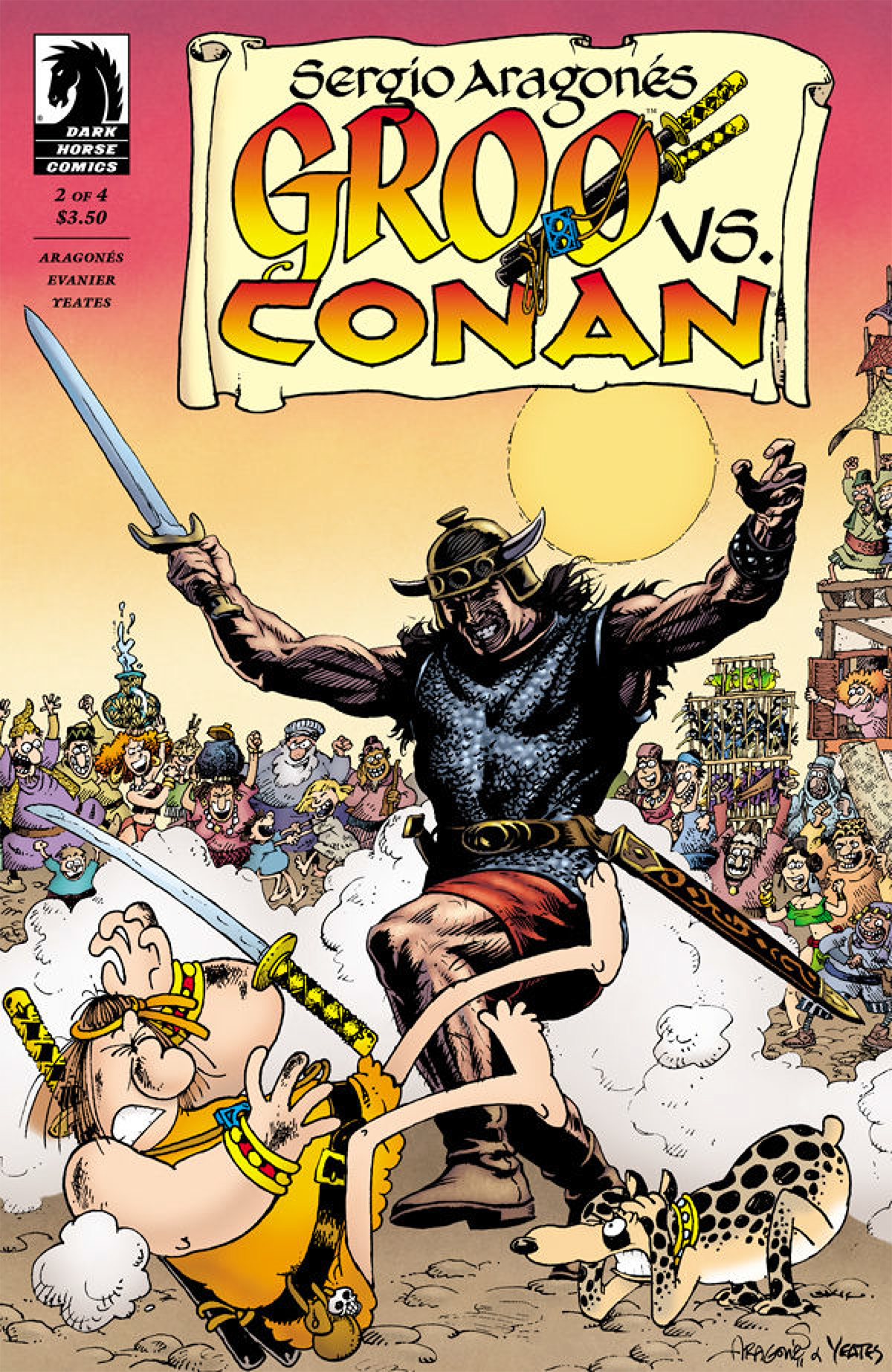 Comics' greatest barbarians together at last!
Eisner Award winners Mark Evanier and Sergio Aragonés team with the incomparable Thomas Yeates for a crossover thousands of years in the making. Groo vs. Conan pits the two most feared barbarians in comics against one another. Will the savagery of Conan overwhelm the stupidity of Groo, or will Groo's unmatched aptitude for destruction catch the Cimmerian swordsman off guard?
HALO ESCALATION #9
MASSIVE #26
PARIAH #7 (OF 8)
POP #1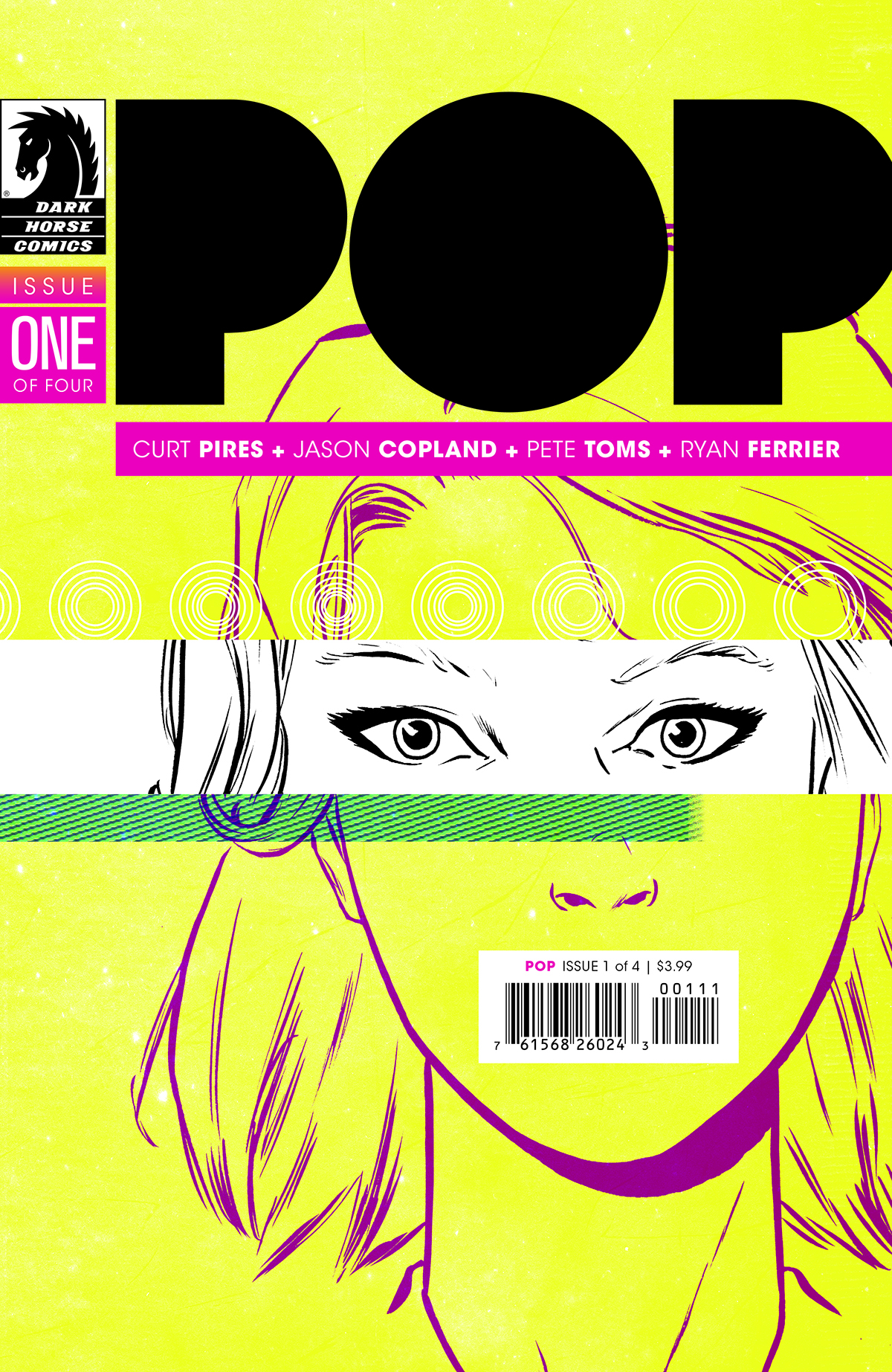 What if the world's pop stars and celebrities were literally products, grown by the world's wealthiest (and most depraved) minds-and one of them escaped?
As unique as it is entertaining, POP is a white-knuckled thrill ride through the marketing-mastered, technologically tethered tragicomedy we call life.
STAR WARS LEGACY II #18
SUNDOWNERS #1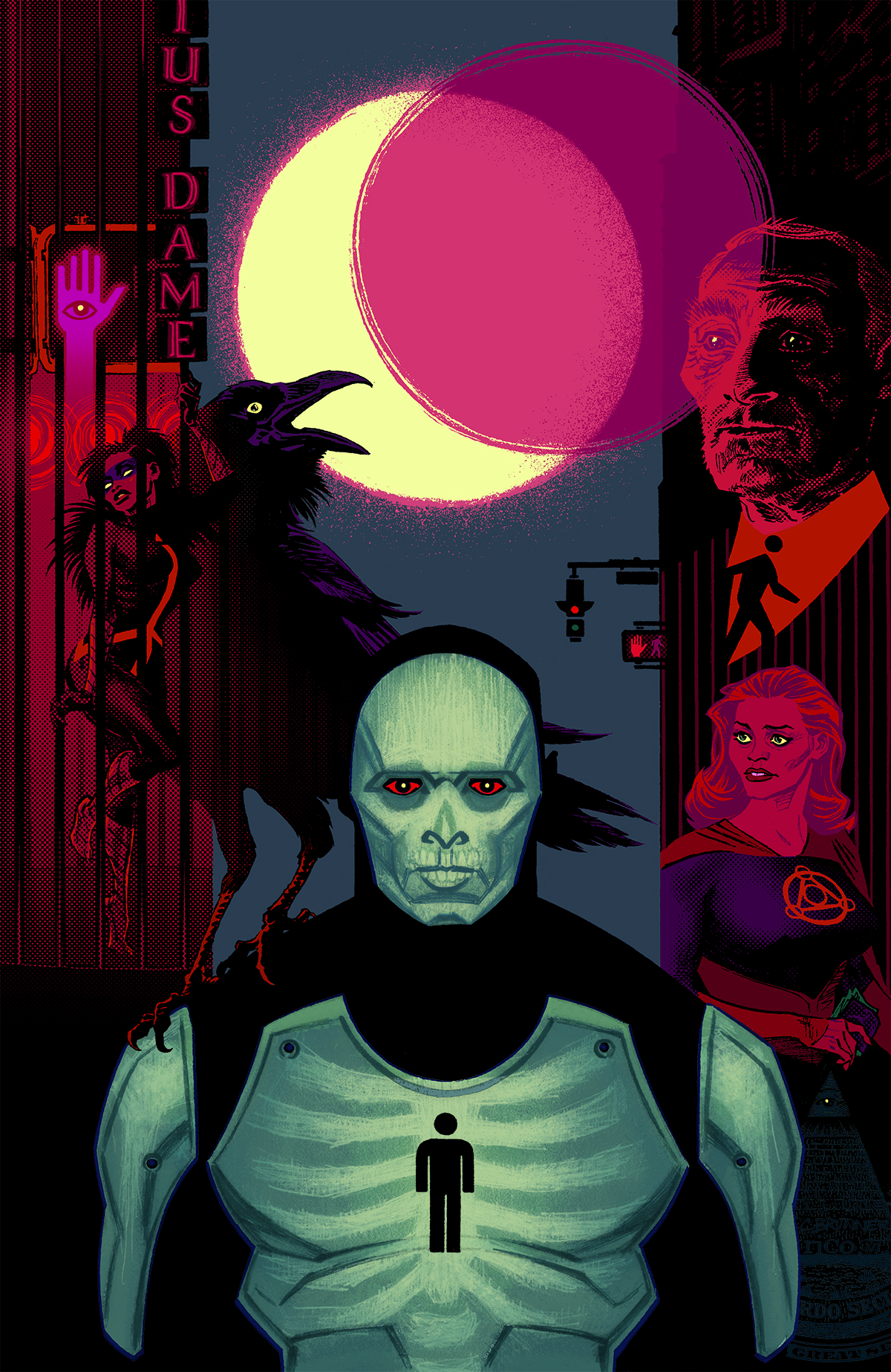 Faster than lightning! Stronger than steel! Crazier than an outhouse rat? Enter the Sundowners - sworn to protect humanity from interdimensional invaders! But is the threat real, or is it all in their heads?
TOMB RAIDER #7

DC
ADVENTURES OF SUPERMAN #16
AQUAMAN #34
ALL STAR WESTERN #34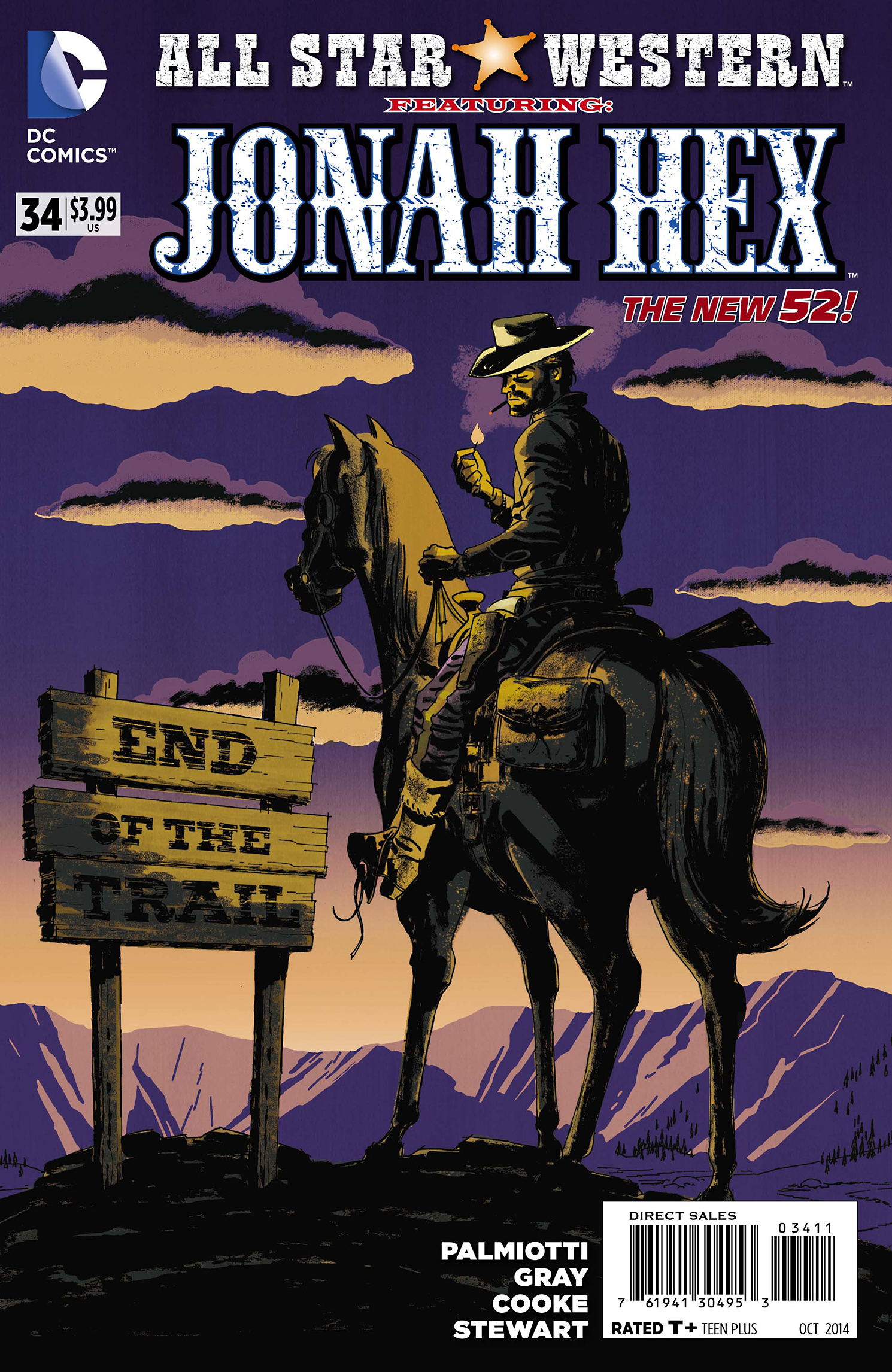 FINAL ISSUE
Time has finally caught up with Hex as he battles to the death against his worst enemy: Jonah Hex!
BATMAN 66 #14
BATMAN BEYOND UNIVERSE #13
BATMAN ETERNAL #21
BATMAN SUPERMAN #13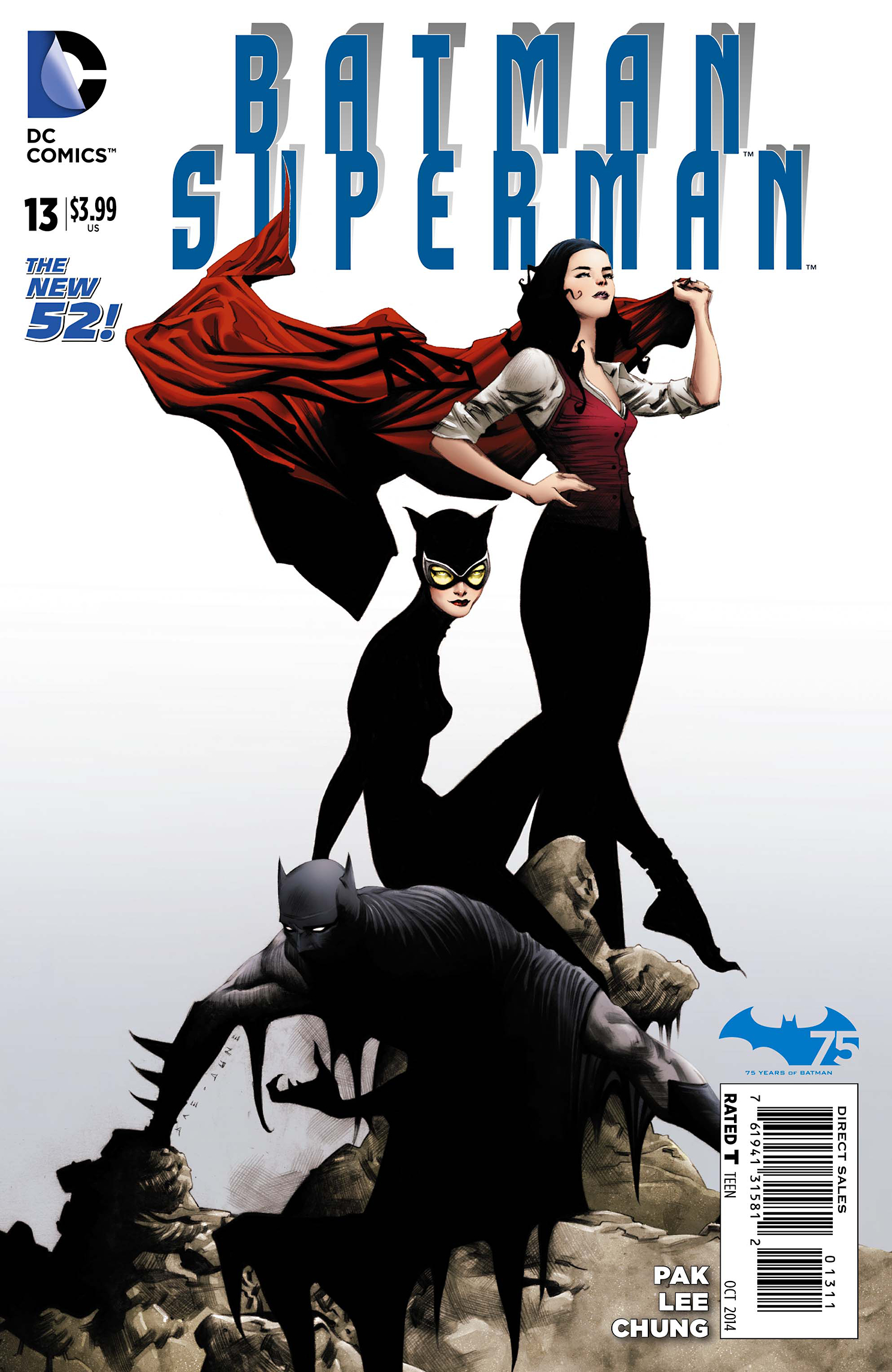 A new arc begins following the events of 'FIRST CONTACT.'
The worlds of Batman and Superman come to an explosive clash as something terrible happens to the World's Finest team, and a Dark Knight who is not quite himself must team up with Lois Lane to find a missing Man of Steel.
Meanwhile, Selina Kyle encounters a person of amazing strength who has no idea who he is.
BODIES #2 (OF 8)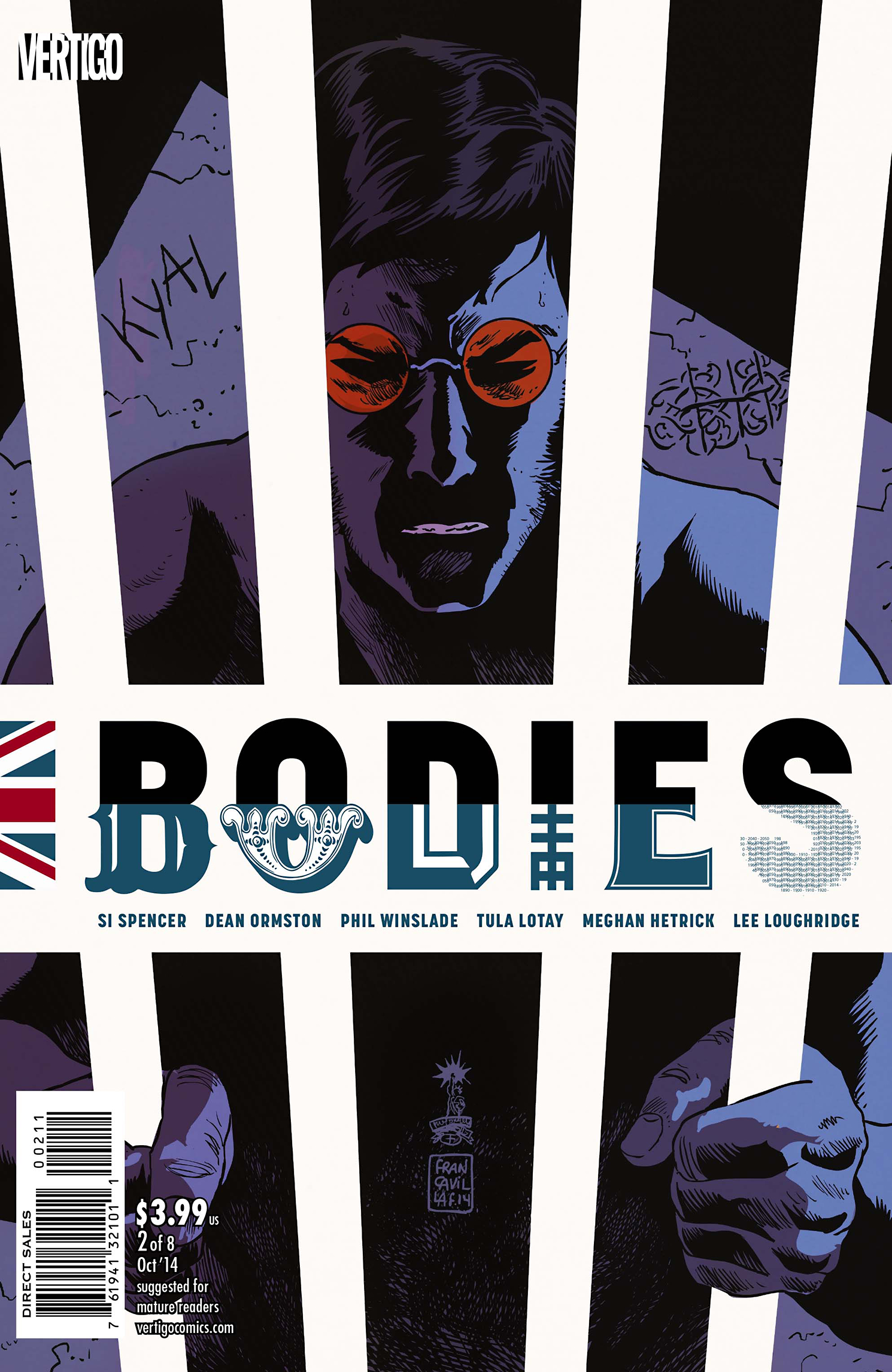 With four bodies lying on mortuary slabs, speculation mounts from a century ago to the present day as to the identity of the victim. In wartime Britain and a forgetful future, however, living strangers are causing confusion. A hooker's kiss, a fine young cannibal, a fascist mob and a suspect who literally falls from the heavens will send muddy ripples through history. The time-travelling serial-killer story heats up!


CATWOMAN #34
DEAD BOY DETECTIVES #8
FLASH #34
HARLEY QUINN #10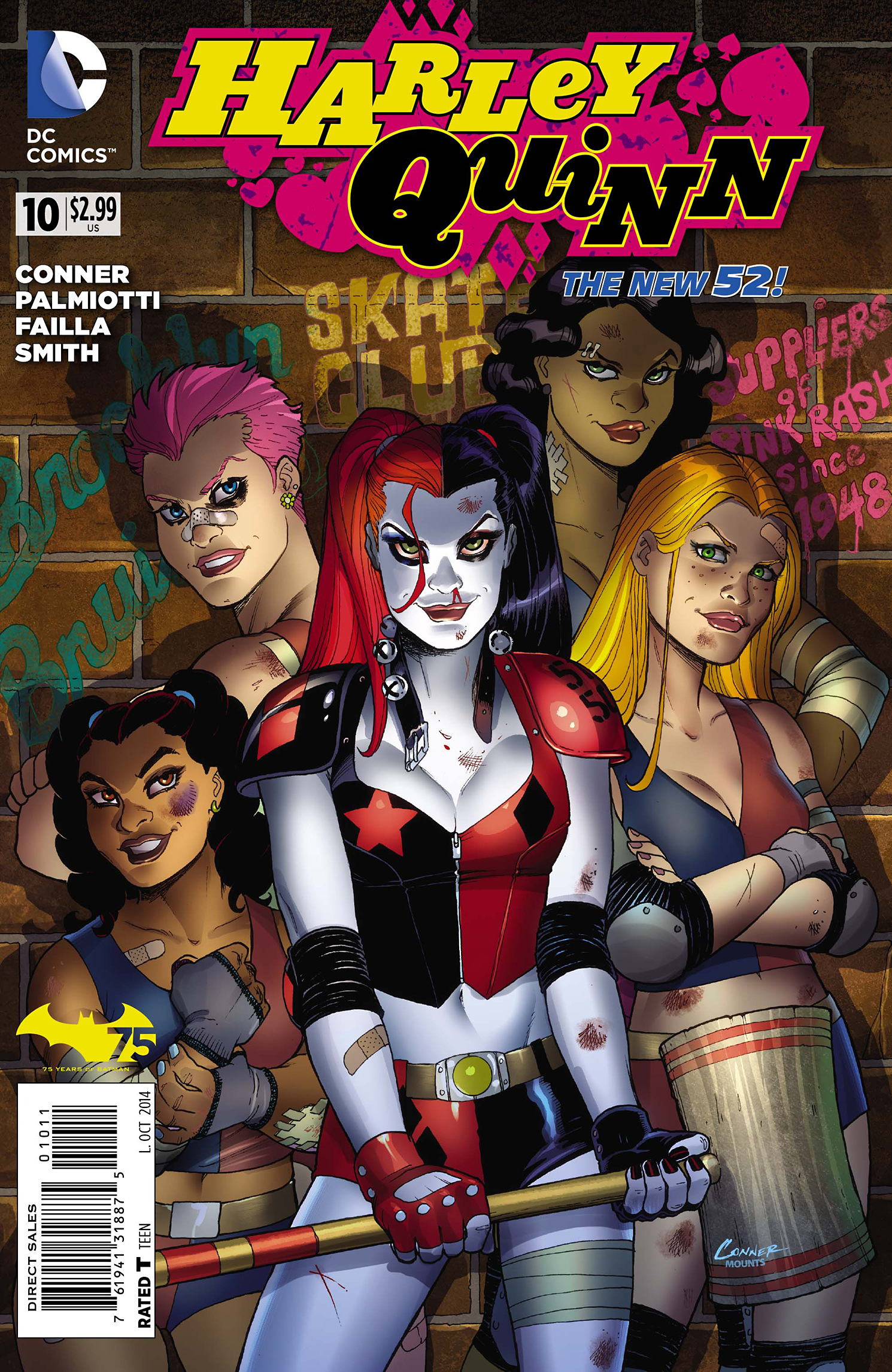 The first rule of Skate Club is…you do not mess with the Mistress of Mayhem! Harley stumbles across an underground fight club where big money winds with a body count. She's in…and she's making Sy Borgman her agent for the fights. But what happens when love gets in the way?


HE MAN AND THE MASTERS OF THE UNIVERSE #16
INJUSTICE GODS AMONG US YEAR TWO #10
JUSTICE LEAGUE DARK #34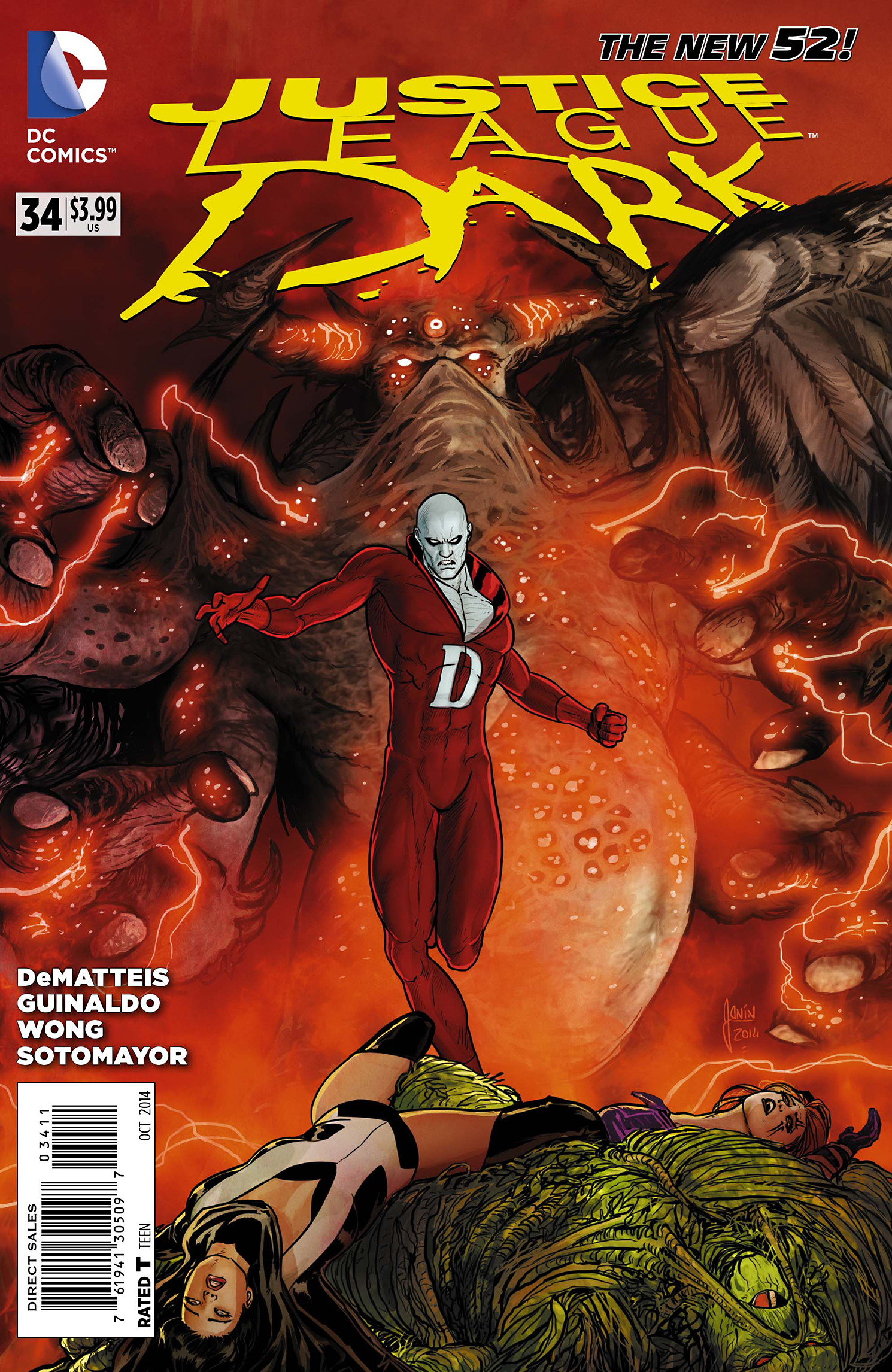 Deadman's secret backstory is revealed...and the JLD battles Pantheon for the soul of paradise!
NEW 52 FUTURES END #17 (WEEKLY)
RED LANTERNS #34
SECRET ORIGINS #5
STAR SPANGLED WAR STORIES GI ZOMBIE #2
SUPERMAN #34
Geoff Johns and John Romita, Jr. continue their epic Superman run with 'THE MEN OF TOMORROW' chapter 3! Introducing the bizarre villain known as The Machinist - the man behind the recent technological attacks on Metropolis. But what is his strange connection to Superman? Where is he from? And what does The Machinist want with The Daily Planet? Plus, the mystery behind the disaster at the Ulysses Research Lab sends Clark on an investigation that will reveal a dark secret from his past.
DYNAMITE
ARMY OF DARKNESS HITCHED #2 (OF 4)
BOBS BURGERS #1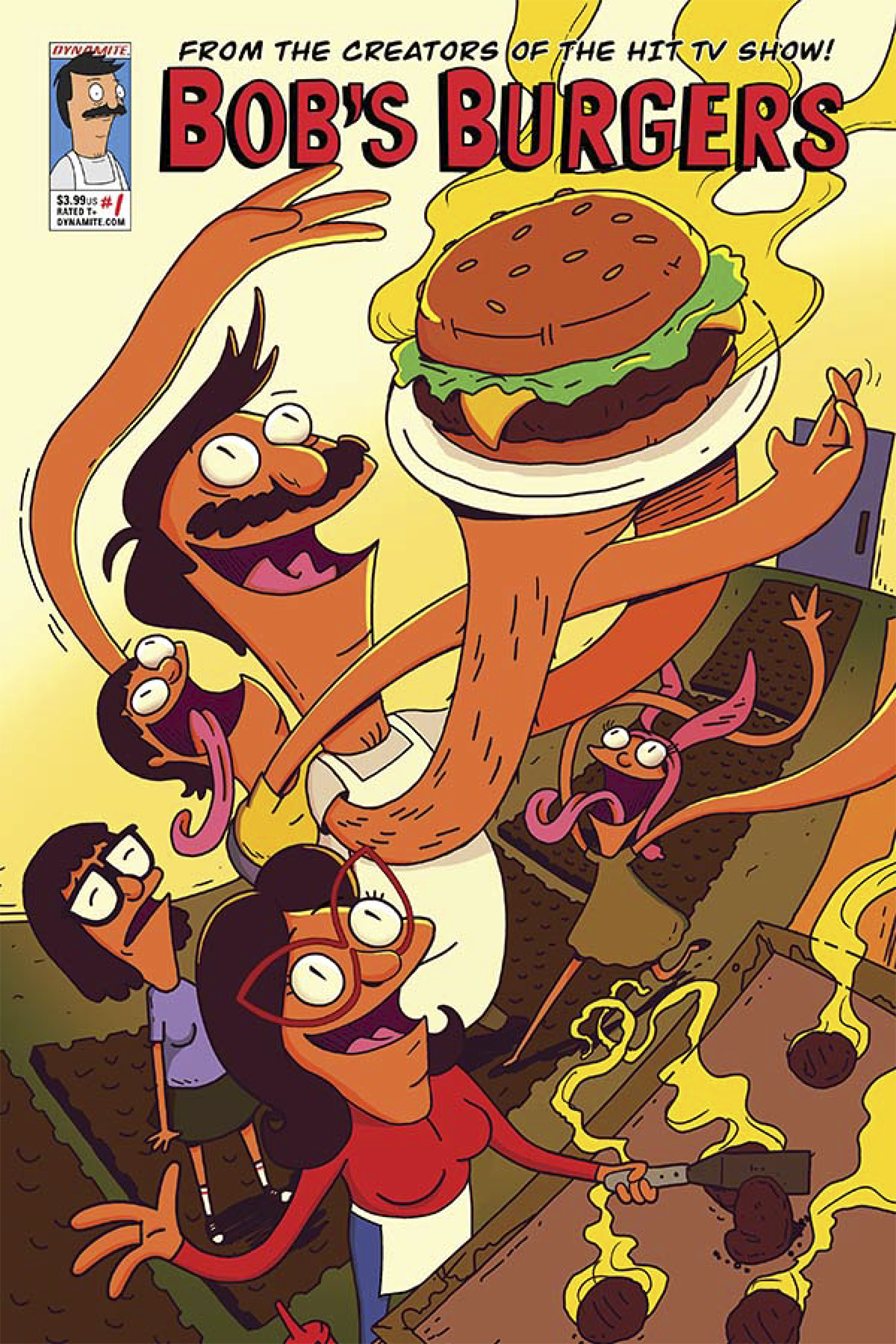 All right! The very first Bob's Burgers comic book, a new series from the creator of the hit TV show, created by Loren Bouchard!
Now you can read about the Belcher family (parents Bob and Linda, and their children Tina, Gene and Louise) in brand-new in-canon stories created by the TV show's producers, writers and animators creating all original stories appearing exclusively in this comics series.
Each comic includes hilarious instalments of: 'Louise's Unsolved Mysteries,' 'Tina's Erotic Friend Fiction,' 'A Gene Belcher Original Musical,' 'Letters Written by Linda' and 'Bob's Burgers of the Day.'
FLASH GORDON #5
IDW
24 #5
GHOSTBUSTERS #19
GODZILLA RULERS OF THE EARTH #15
KILL SHAKESPEARE MASK OF NIGHT #3 (OF 4)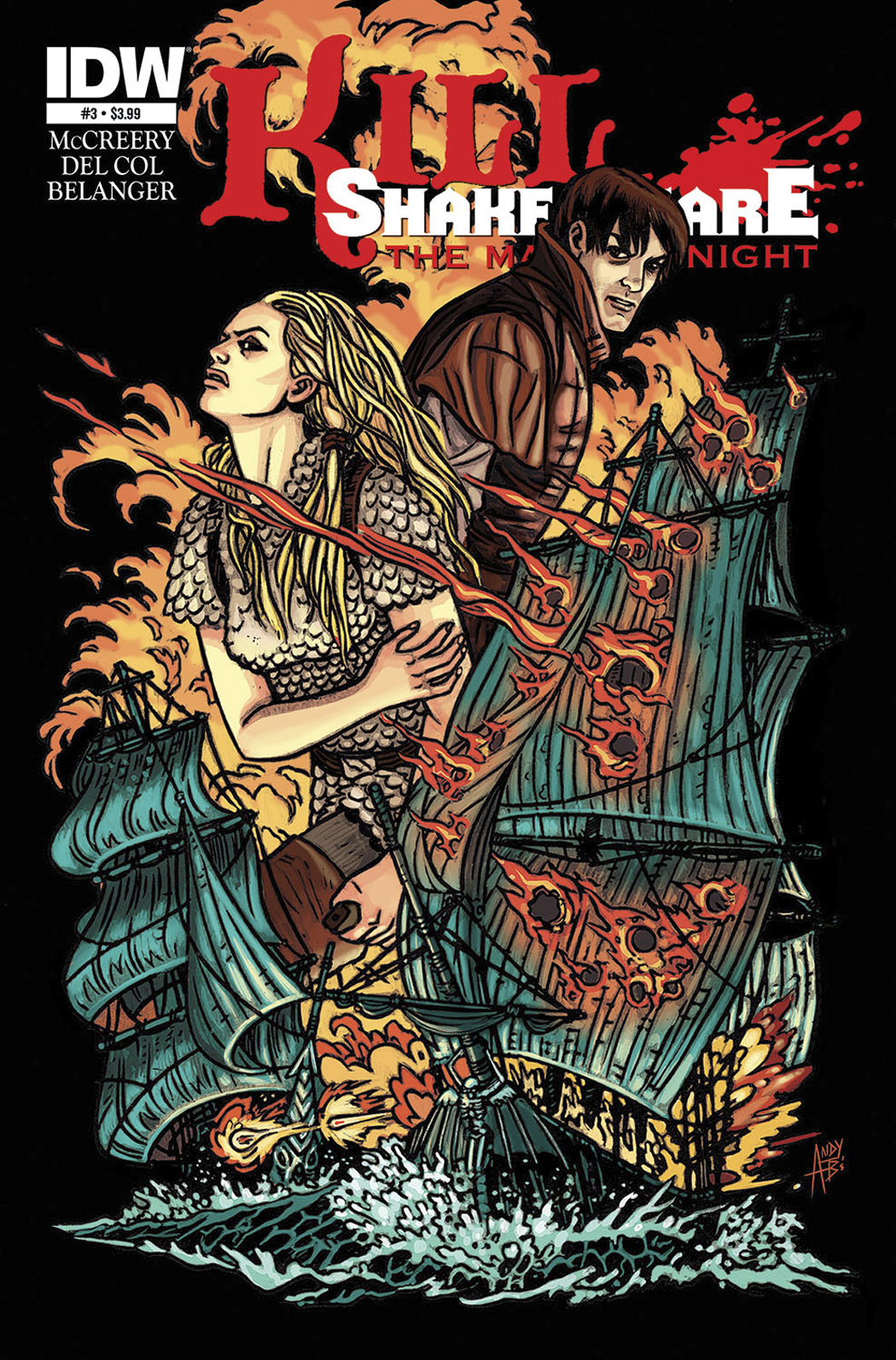 Juliet, Hamlet and Captain Cesario must escape the clutches of mutinous Viola and her pirate crew or else face an even larger threat - the cannibal Lucius.
MY LITTLE PONY FRIENDSHIP IS MAGIC #22
STAR TREK CITY O/T EDGE OF FOREVER #3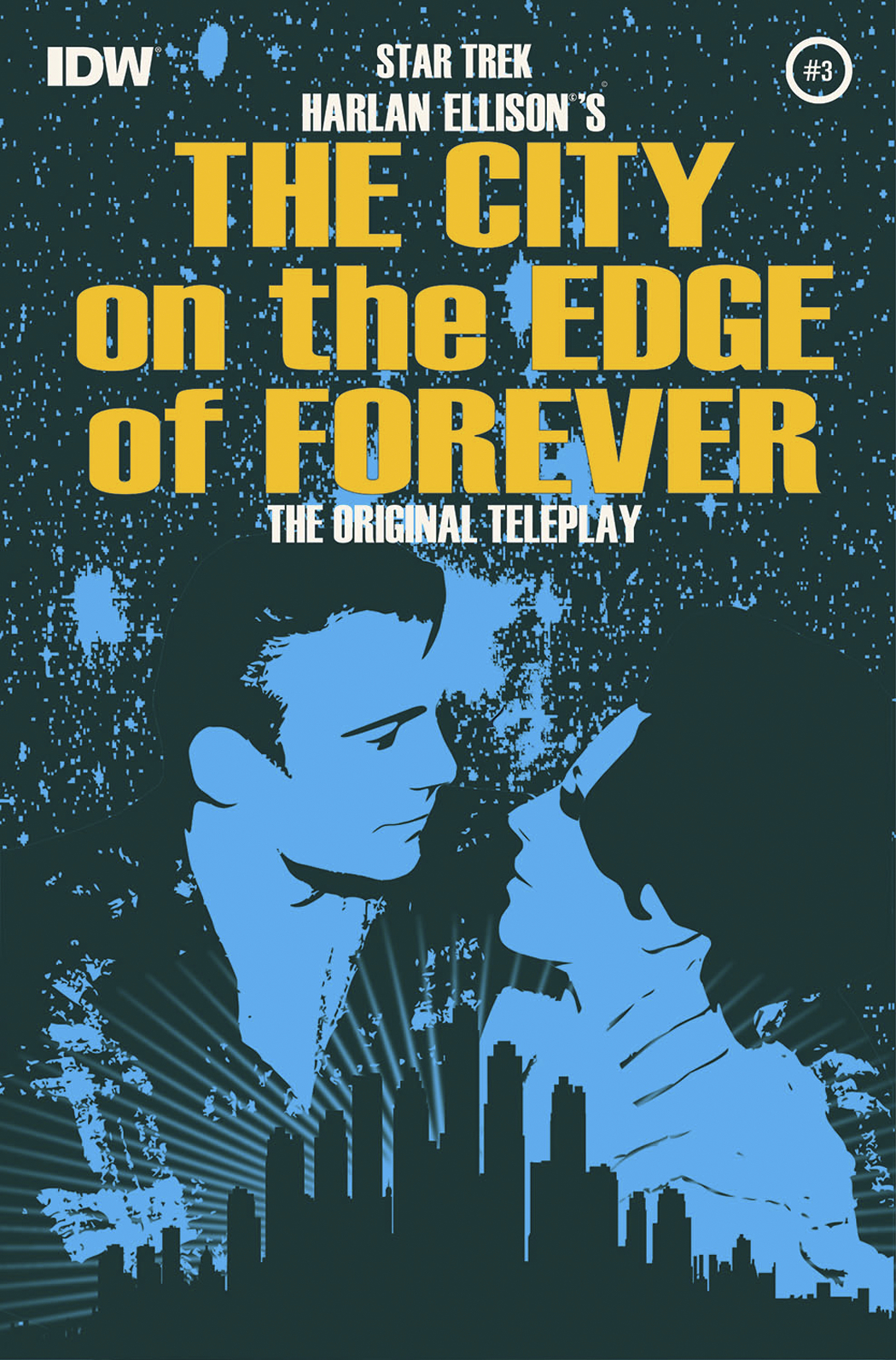 Harlan Ellison's Hugo- and WGA Award-winning teleplay, visualised for the first time! Stranded in the past of old Earth, Captain Kirk and Mr. Spock search for the focal point that altered the timestream and changed everything about the universe they knew. And once they find her, they could find themselves foiled by a force even greater than the Guardians of Forever - love!


TRANSFORMERS MORE THAN MEETS EYE #32
TRANSFORMERS VS GI JOE #2
The war has begun-and no bars will be held! SCARLETT's forces go head-to-head with MEGATRON's hordes-and the most off-beat adventure in comic book history hits a new level of dangerous alliances, deadly invasions, and devastating betrayals!


V-WARS #5
IMAGE
BLACK SCIENCE #8
COWL #4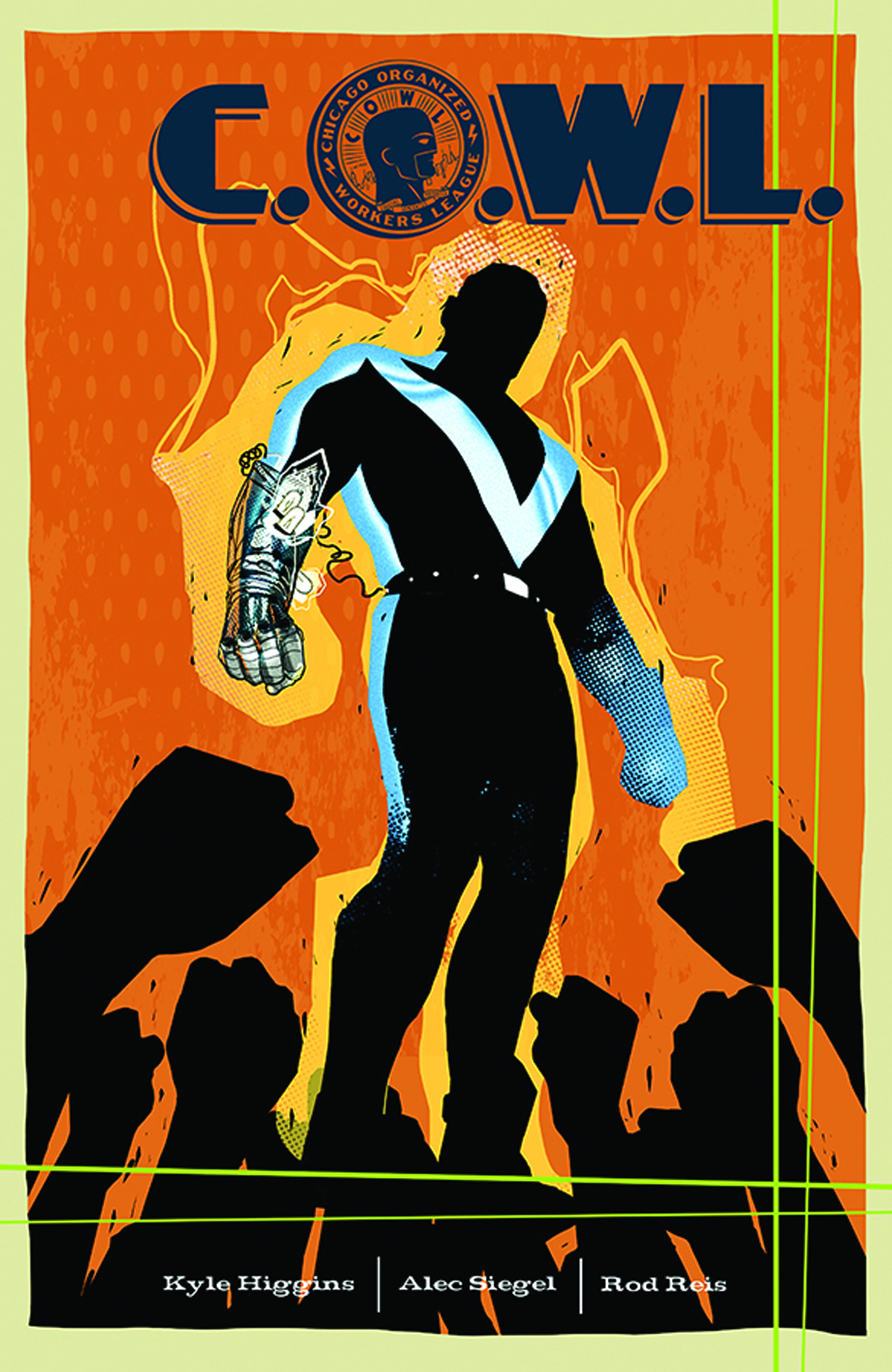 As City Hall continues to threaten Geoffrey Warner, Blaze must find a way to unite C.O.W.L....even as John's investigation brings a dark cloud over the organisation.


DREAM POLICE #4
LOW #2
MANHATTAN PROJECTS #23
OUTCAST BY KIRKMAN & AZACETA #3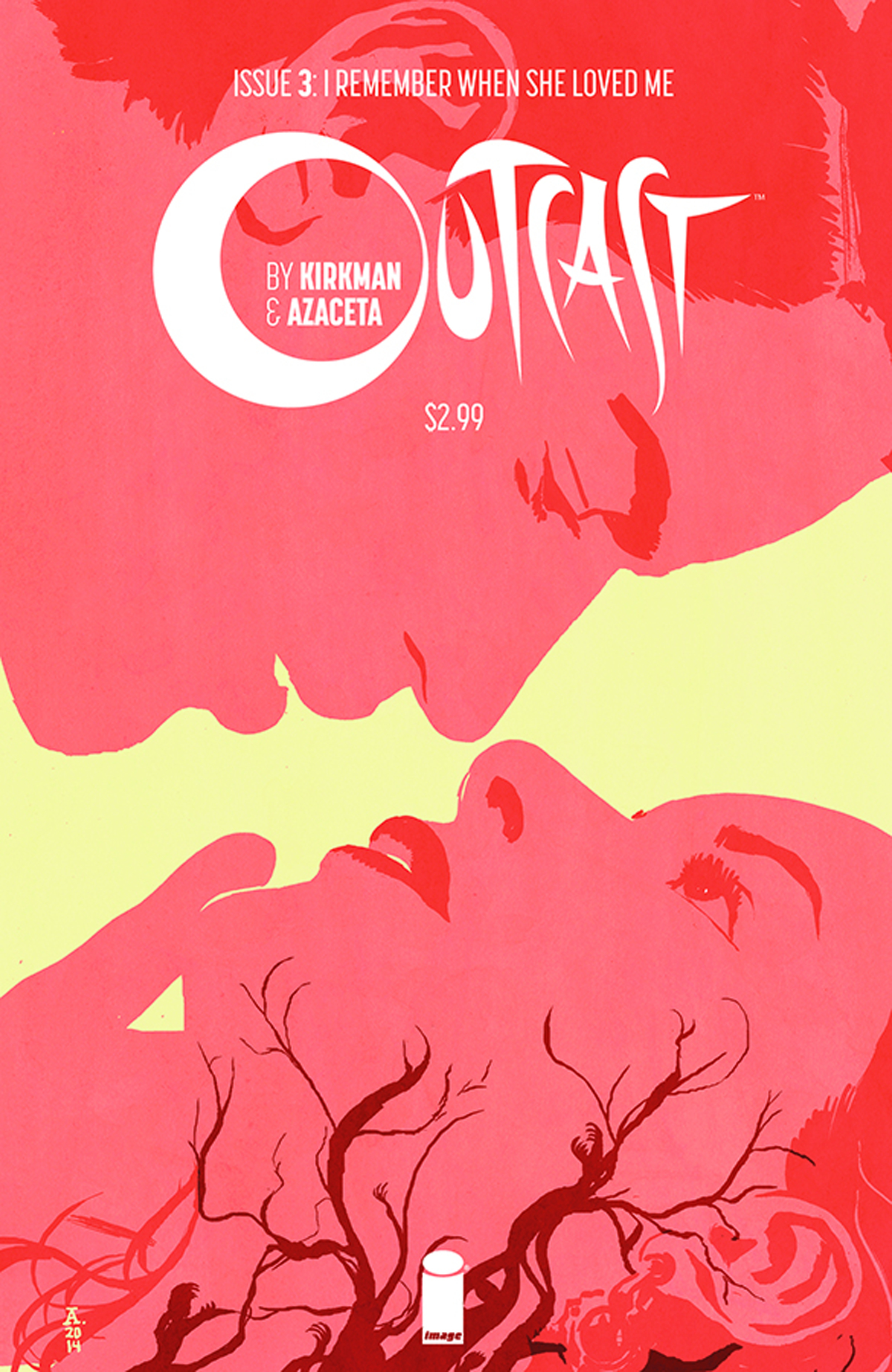 'I REMEMBER WHEN SHE LOVED ME.'
KIRKMAN and AZACETA's horror epic continues. Details of Kyle's life, in the time before he returned to Rome, West Virginia, are revealed...as the danger from all around him intensifies.
REVIVAL #23
SAGA #22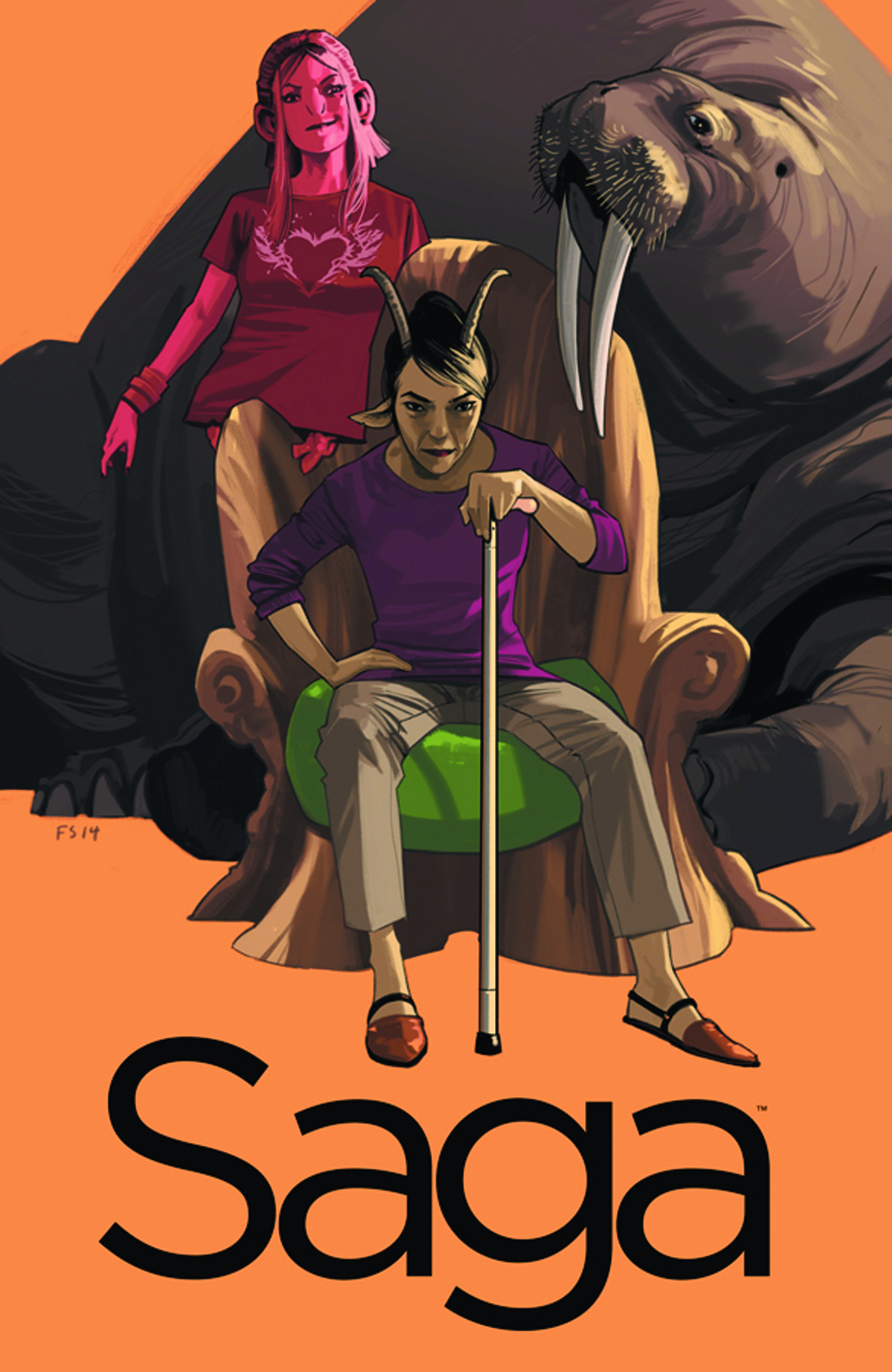 The family is tested.
SEX #15
SPAWN #246
WILDFIRE #3
WAYWARD #1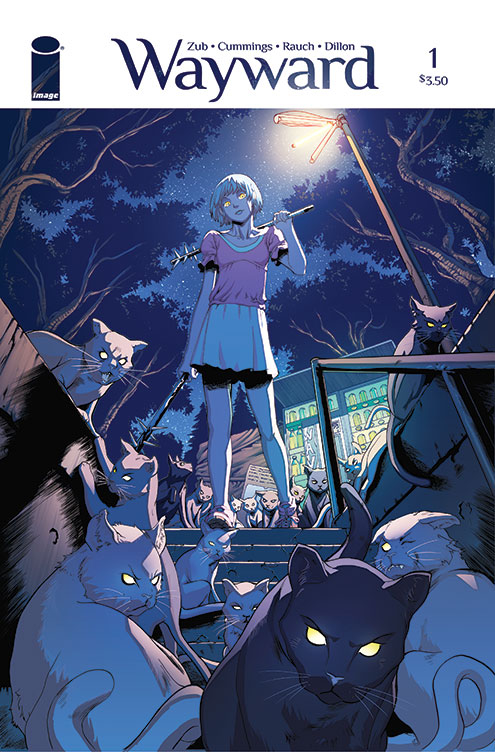 BUFFY THE VAMPIRE SLAYER FOR A NEW GENERATION! Rori Lane is trying to start a new life when she reunites with her mother in Japan, but ancient creatures lurking in the shadows of Tokyo sense something hidden deep within her, threatening everything she holds dear. Can Rori unlock the secrets of her power before it's too late?
JIM ZUB (SKULLKICKERS, Samurai Jack), STEVE CUMMINGS (Legends of the Dark Knight, Deadshot), and JOHN RAUCH (INVINCIBLE) team up to create an all-new Image supernatural spectacle that combines the camaraderie and emotion of Buffy the Vampire Slayer with the action and mystery of Hellboy. Don't miss it!
INDIE
AND THEN EMILY WAS GONE #2 (OF 5)
BAD DREAMS #4 (OF 5)
BRASS SUN #4 (OF 6)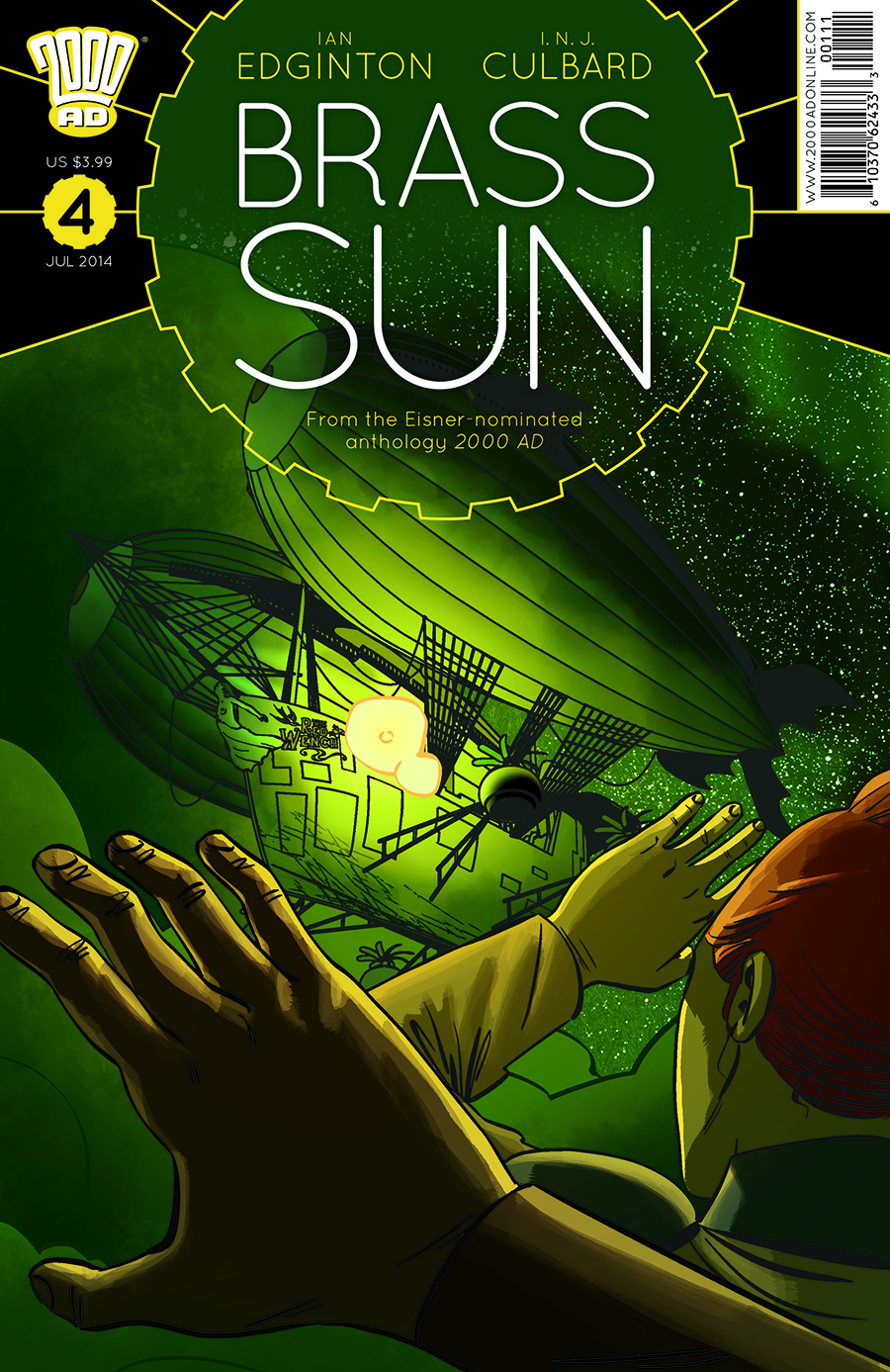 The stunningly beautiful clockpunk series continues! Wren, Conductor 17 and Ramkin are in the run as the Duchy is under invasion. The key to escaping off-world comes from an unexpected direction and they flee along the rails of the clockwork solar-system to the next planet. But nothing has prepared them for the airborne world they find themselves in!

DAMSELS IN EXCESS #2
DOCTOR WHO 10TH #2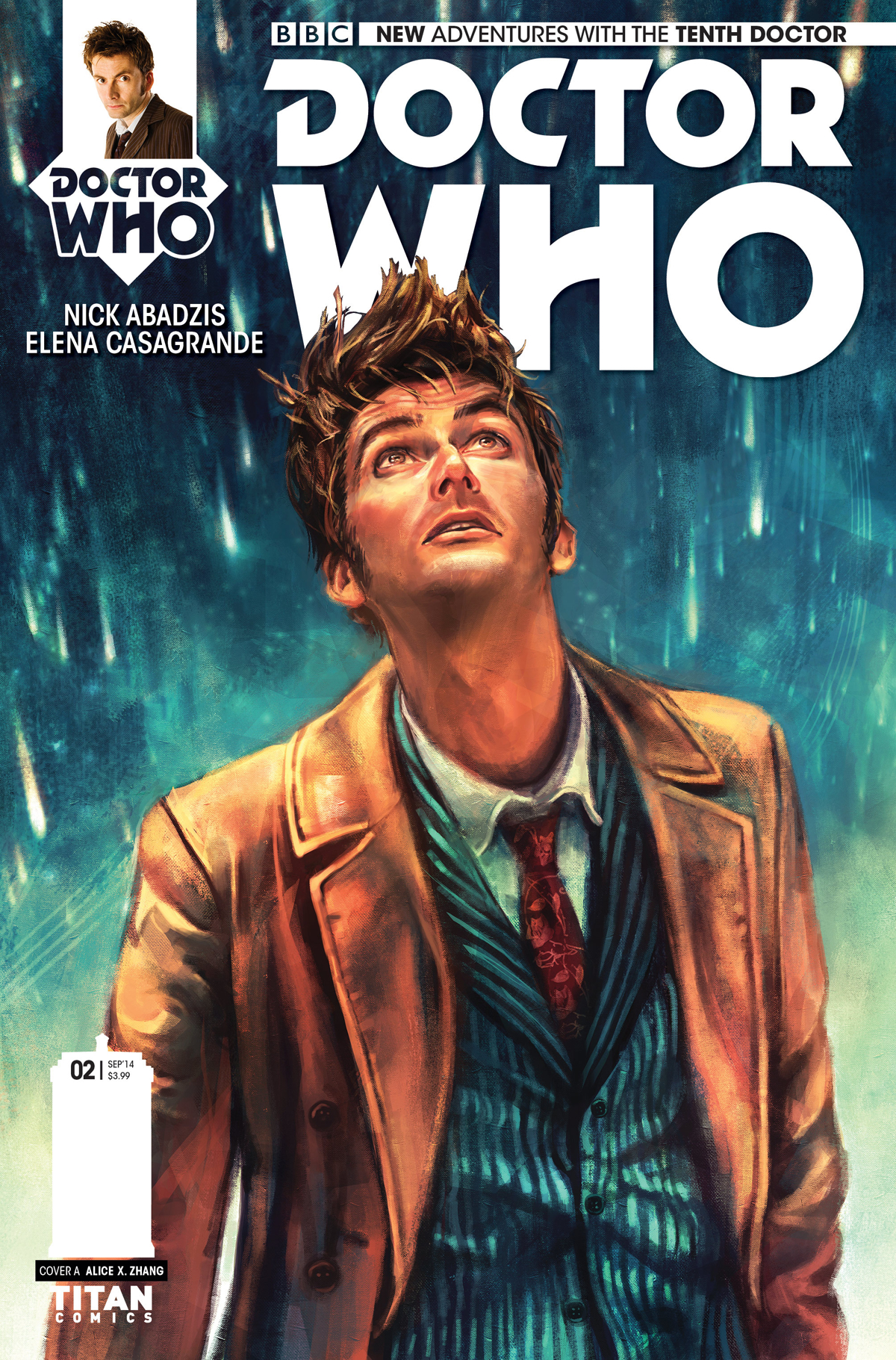 On the Day of the Dead, the mystery deepens in a brand-new adventure for the tenth Doctor! All Gabriella Gonzalez wanted was to skip her shift at the Laundromat and hang out with her friends. It's Halloween, and Sunset Park is hosting its first-ever Day of the Dead festival! But her father wouldn't listen - again - and now Gabby is stuck with a store full of empty washing machines while the rest of the neighbourhood goes wild. But this graveyard shift is living up to its name! Vortexes explode out of the machines, shadowy creatures stalk on the edge of sight, and Gabby finds herself pursued by unearthly forces. Finally, on the longest night of her life, Gabby is trapped in a powerless subway car - and the only thing standing between her and horrific death-by-monster is some skinny white guy in a suit - who's waving a blue flashlight around!
HERO CATS #1
HUGH HOWEYS WOOL #2
JAEGIR ONE SHOT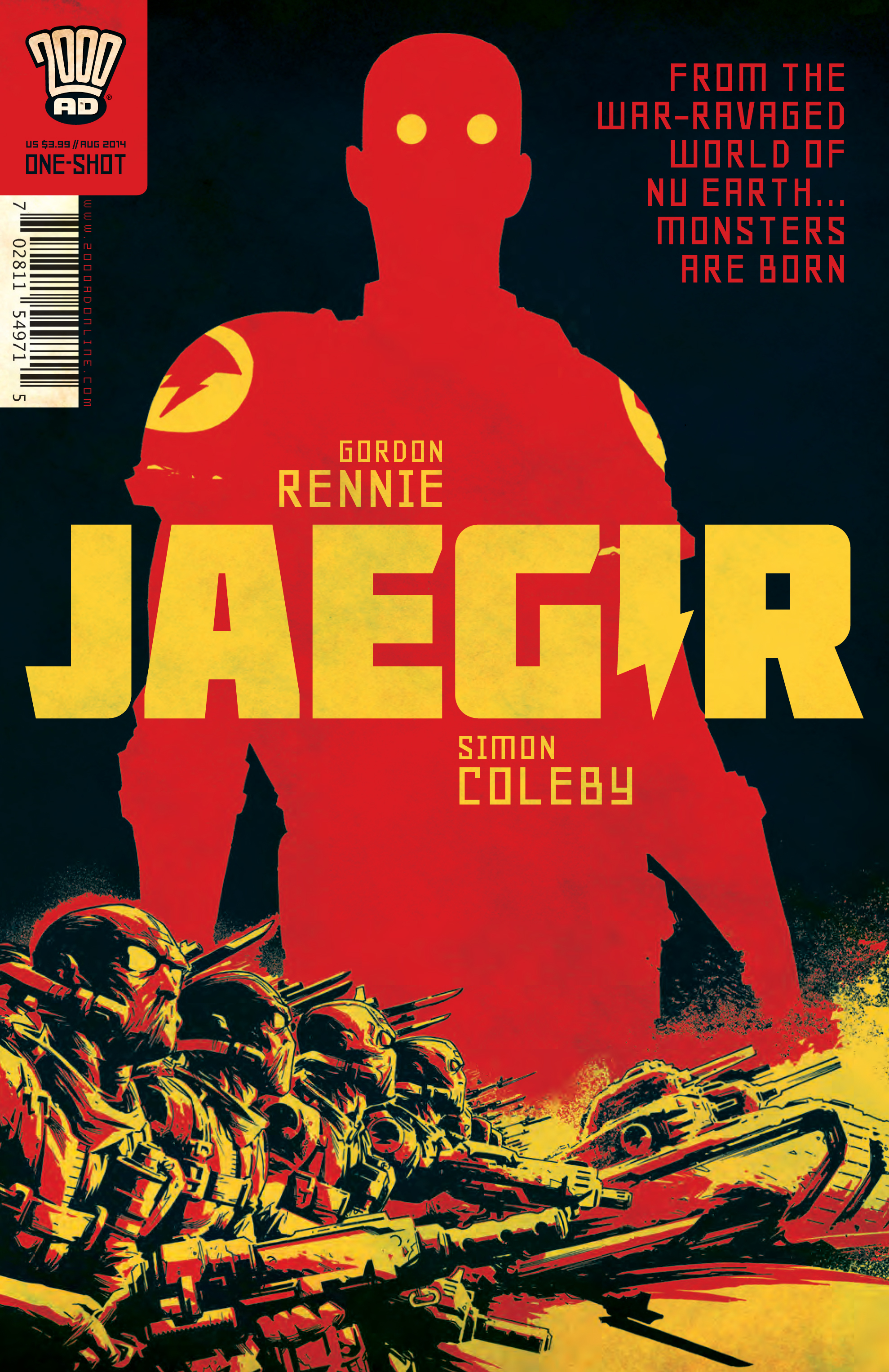 A female war-crimes investigator in future fascist state, Kapitan-Inspector Atalia Jaegir must bring a monster down before he can murder his own family. In the universe of 2000 AD's classic series Rogue Trooper, the endless war between the Southers and the Norts rages on countless planets. Scarred war veteran Atalia Jaegir of the Nordland State Security Police, hunts down escaped war criminals and roots out corruption in the ranks. But her fearsome reputation will not protect her from the inhuman quarry that she is tasked with finding.
JUGHEAD & ARCHIE JUMBO COMICS DIGEST #5
KANG & KODOS #1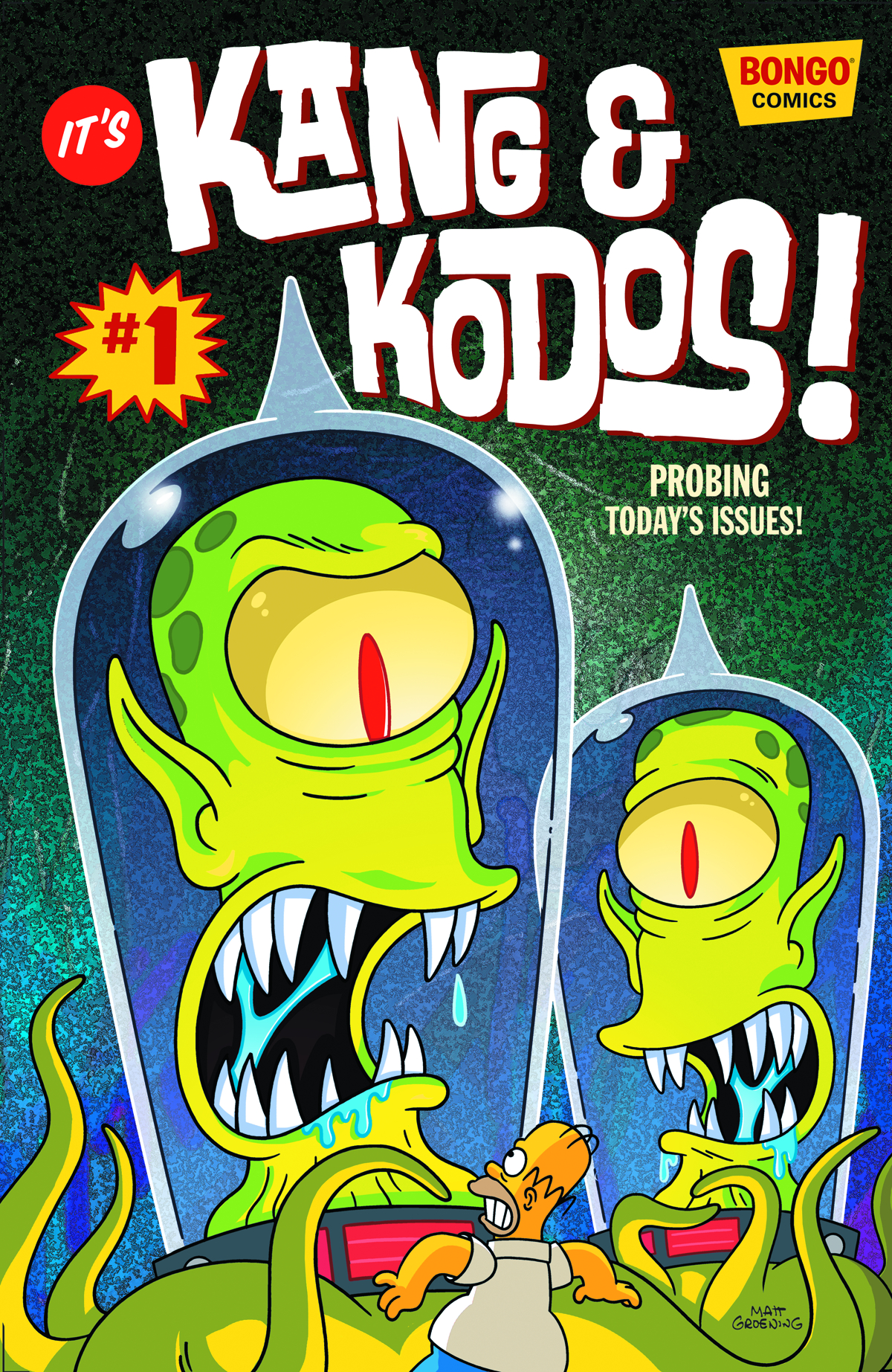 It's time for everyone's favorite alien enslavers to take center stage. Experience these tantalizingly tentacled "things from another world" as Bongo pulls back the curtain and presents the Rigellian rapscallions, as you've never seen them before!
LETTER 44 #9
MEGA MAN #40
RAI #4
X-O MANOWAR #28
MARVEL
ALL NEW INVADERS #9
ALL NEW X-MEN #31
AMAZING SPIDER-MAN #1.4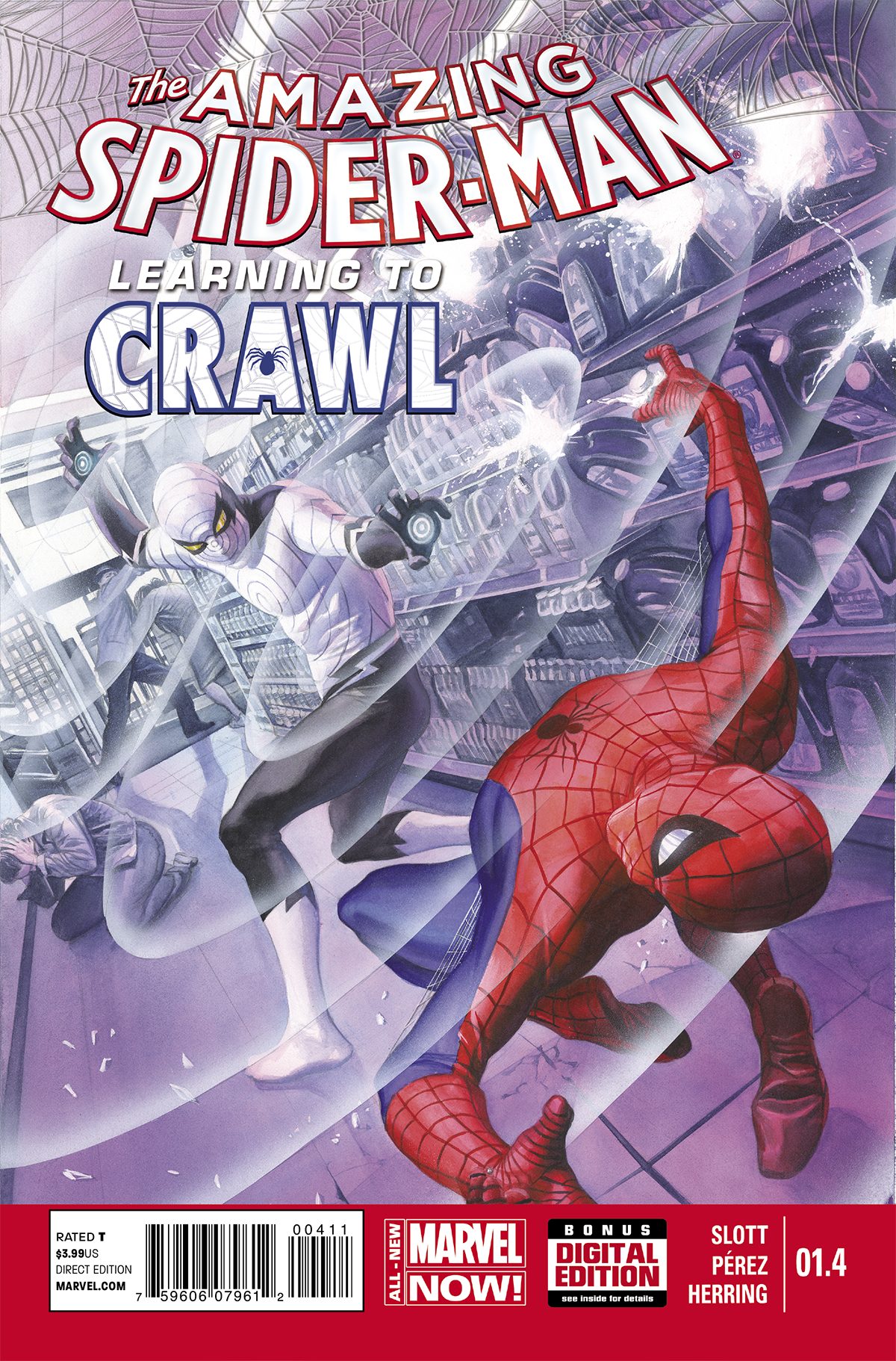 Witness another secret chapter from the first days of Spider-Man!
What started off as fun-and-games for new villain Clash turns deadly serious.
As if that weren't enough, a classic Spider-Man villain joins in on the fun!
AVENGERS #34 SIN
AVENGERS UNDERCOVER #9
CYCLOPS #4
FANTASTIC FOUR #9
GUARDIANS OF GALAXY #18 SIN
Original Sin Tie-In!
You know you want to know how Star-Lord got back from the Cancerverse.
And didn't Nova go in there with him? Guess he's not into the whole 'no man left behind' thing.
INHUMAN #4
MARVEL UNIVERSE ULTIMATE SPIDER-MAN #29
ORIGINAL SIN #5.4
SAVAGE HULK #3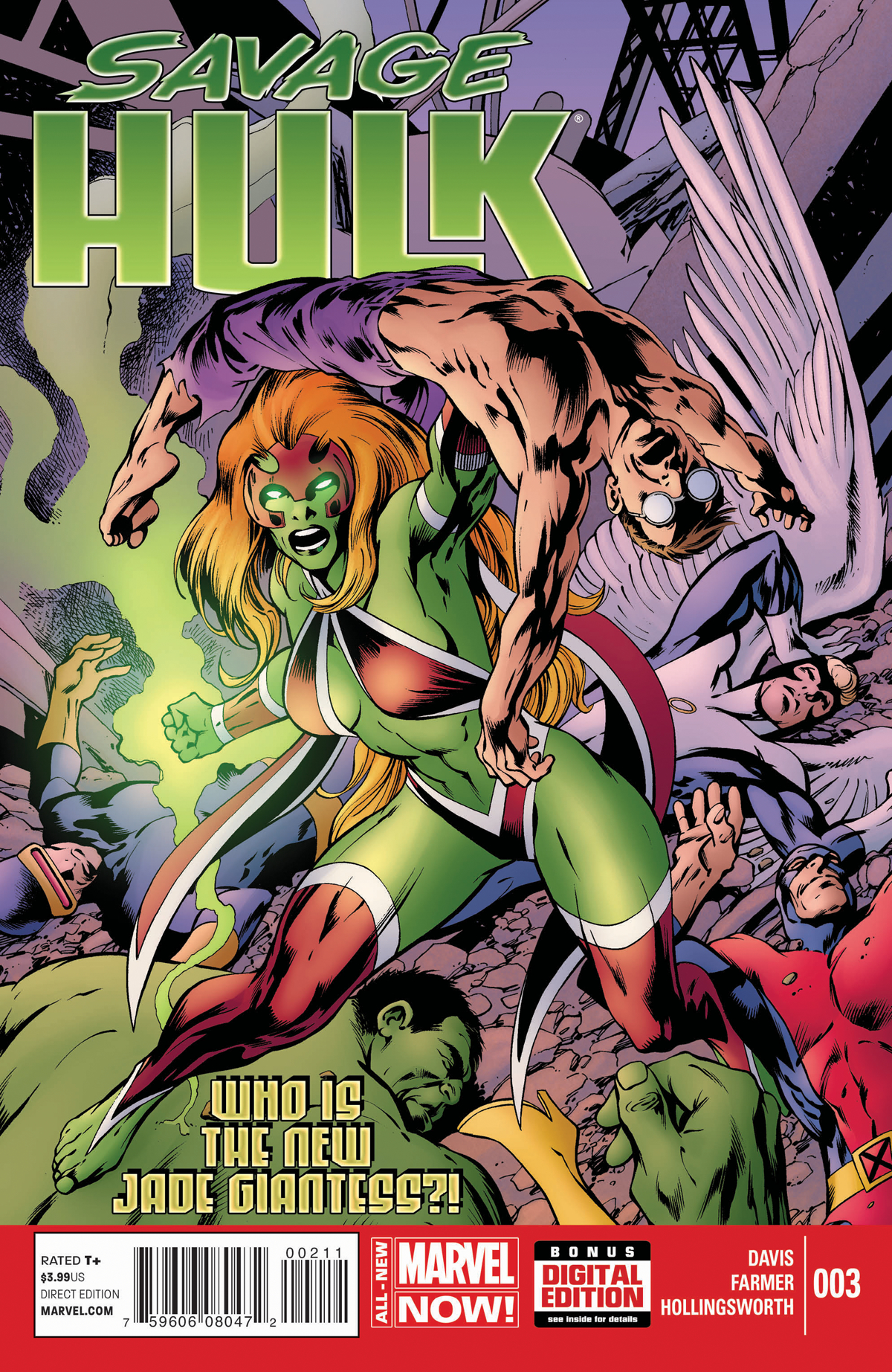 THE ALL-NEW SERIES BY COMICS SUPERSTAR ALAN DAVIS CONTINUES!
Who, or what, is the newest gamma-powered goliath?! Robots, mutants and Hulks, oh my! To what lengths will Charles Xavier go to save Bruce Banner?
SILVER SURFER #5
THUNDERBOLTS #30
UNCANNY AVENGERS #23
WOLVERINE #12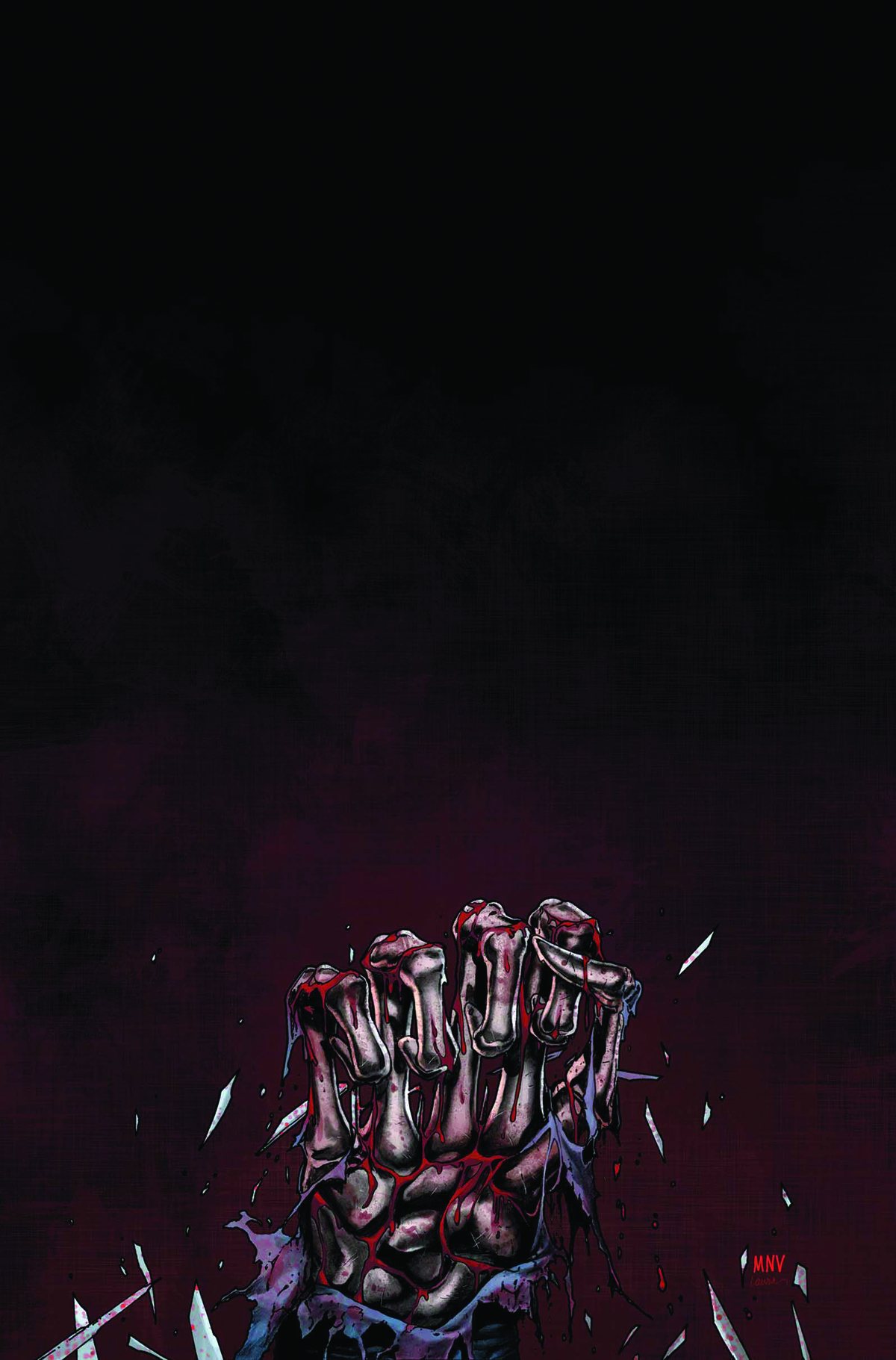 ONE MONTH TO DIE! A DOUBLE-SIZED SERIES FINALE!
Looks like Sabretooth is ready for his final showdown with Logan and he sure picked a meaningful venue.
Didn't we just see a fight in a shopping mall that seriously scarred Logan?
Oh, right. That whole 'messing with Wolverine' thing.
WOLVERINE AND X-MEN #8