New in store this week: ZERO YEAR collects tie in issues from the Batman story arc across the DC comics line, realistic superhero drama C.O.W.L Vol 1, remastered STRAY BULLETS Vol 1, compendium editions for 100 BULLETS and MORNING GLORIES, two beautiful PEANUTS coffee table collections, MIRACLEMAN Vol 2, the complete ORIGINAL SIN, Iron Man/Nova/Uncanny X-Men crossover NO END IN SIGHT, and new collections for GREEN LANTERN, TALES FROM THE CRYPT, KING CONAN, and WOLVERINE AND THE X-MEN.
What are you looking forward to reading? Talk to us @DavesComics!

100 BULLETS TP BOOK 01 Issues #1-19 of the Eisner Award-winning crime series are back in a new trade paperback! In the opening chapters, Dizzy Cordova is given the chance to avenge her family's murders, and a downtrodden bartender receives the opportunity to exact revenge against the woman who ruined his life. Then, as Agent Graves continues to approach and manipulate his "clients," questions about the ghoulish agent start to arise as people from his past begin to appear, revealing interesting information about their former acquaintance. And in this volume's third arc, Graves pulls a young man by the name of Loop Hughes into his web of intrigue and deception.
BLADE OF THE IMMORTAL TP VOL 30 VIGILANCE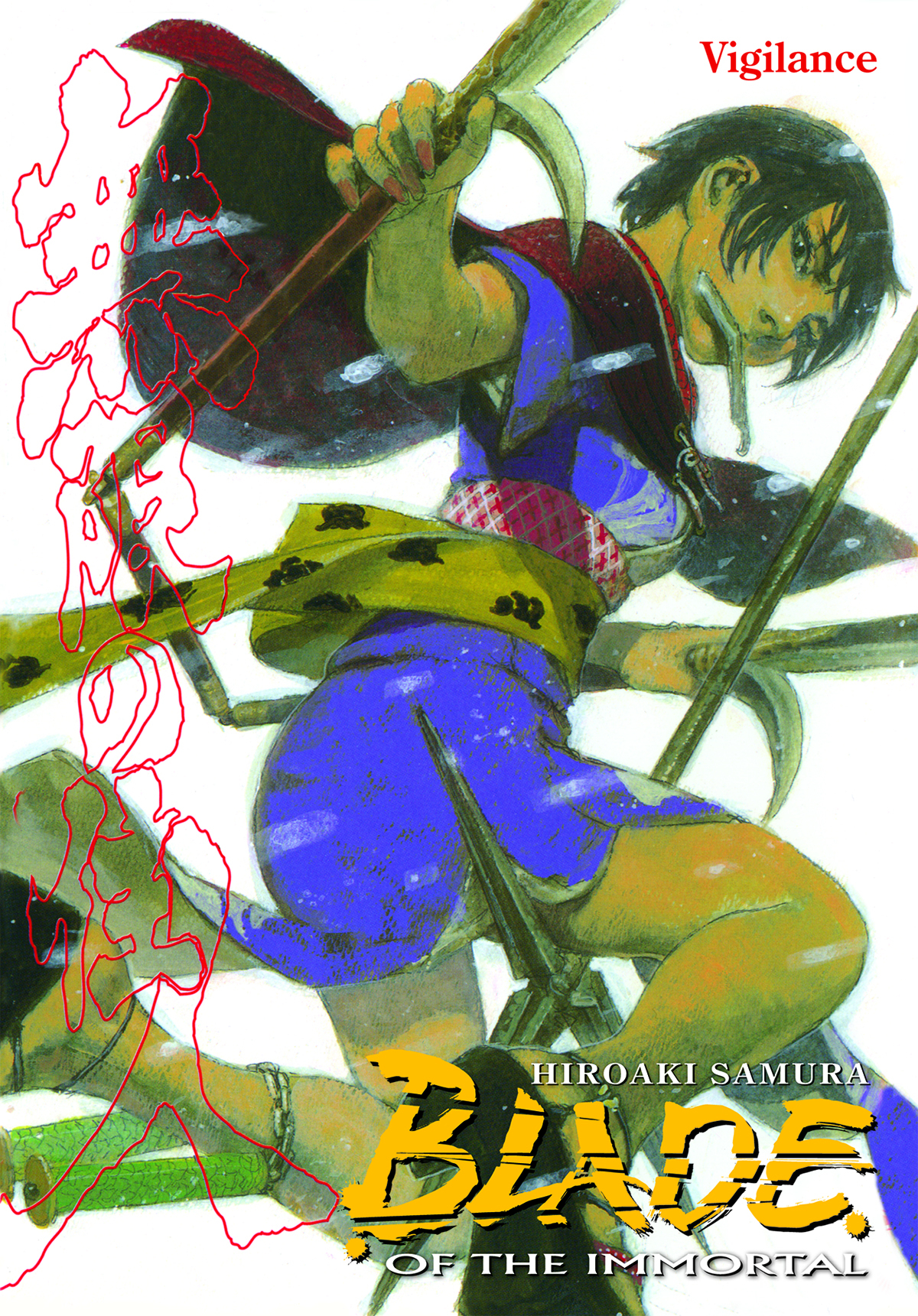 The penultimate volume! Disgraced Edo officer Habaki faces the man he's vowed to take down-the rascally Anotsu. While Manji and Rin are forced to battle Habaki's most tenacious, frightening Rokki-dan thug in a grotesque showdown, the enigmatic Makie has to fend off several Edo Castle henchmen at once!
Hiroaki Samura's popular manga series nears its conclusion!
CHRONICLES OF KING CONAN TP VOL 09 BLOOD OF THE SERPENT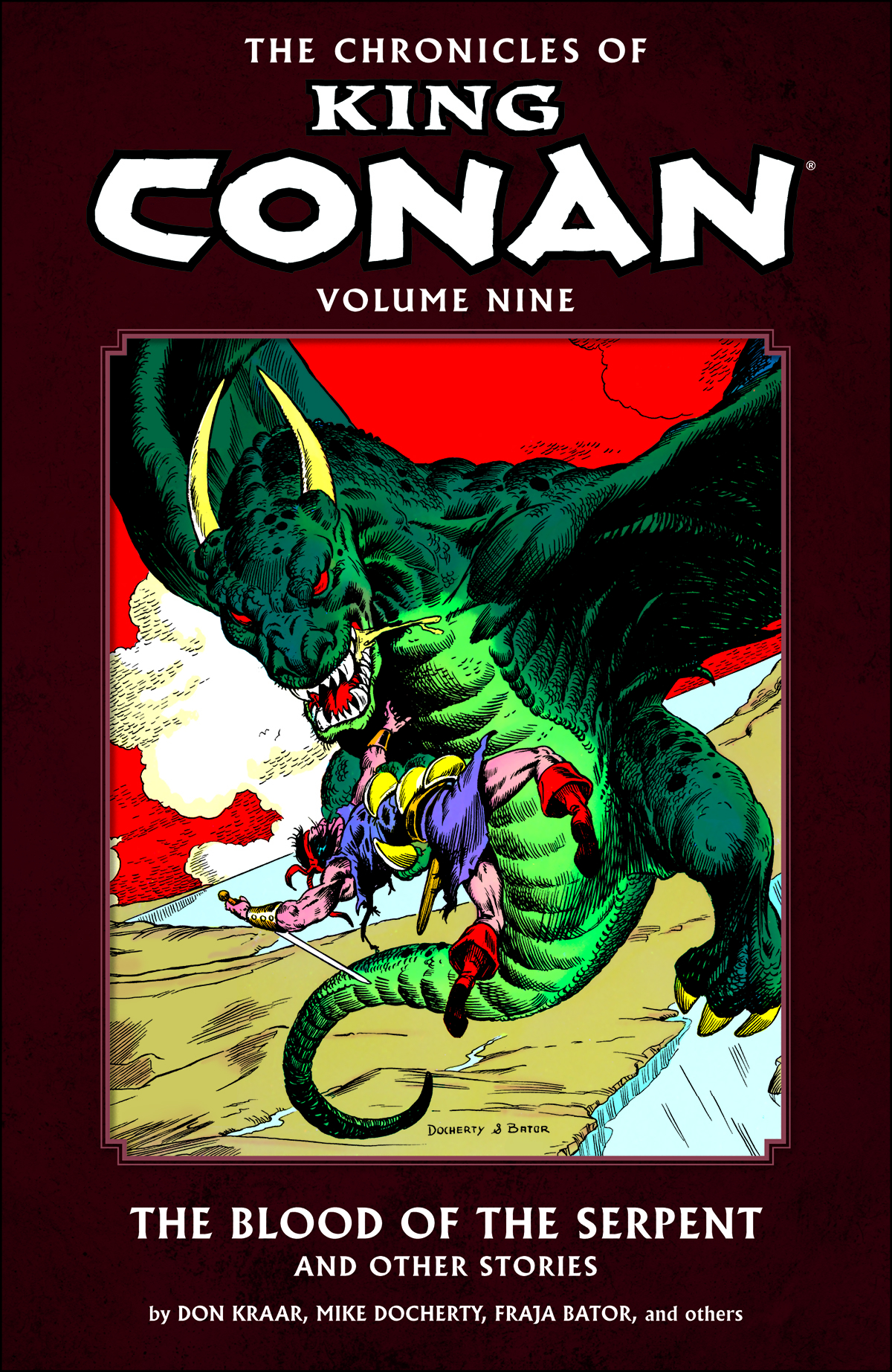 Conan and his allies prepare to crush the enemy coalition that nearly cost Conan his kingdom. With Conan's daughter about to marry, the malefic sorcerer Crassus readies his own wedding gift-Conan's destruction at the hands of his own son! Collects Marvel's Conan the King #41-#45.
COMPLETE PEANUTS HC VOL 22 1993-1994 Even the most devoted Peanuts fan will be surprised by revisiting Charles Schulz's last decade of work. Schulz's cartooning has never been more expressive, and his sense of humour never more unencumbered by formula or tradition. Featuring the usual gang of nuts in often surprising situations (Snoopy eyeing a seat on the Supreme Court!?), this is the 22nd volume (of 25) of the bestselling series collecting every single one of the 18,000-plus strips created by Schulz from 1950-2000.
COWL TP VOL 01 PRINCIPLES OF POWER The Chicago Organised Workers League once stood as a beacon of hope against an epidemic of organised crime and an unbeatable "brotherhood" of Super-Villains. Now, in 1962, the union faces a disillusioned public, scandal, and a new era of threats. Here's what the press has been saying about the hit new series:
"A down and dirty Mad Men meets Heroes in '60s Chicago."-Entertainment Weekly
"A gorgeous book, and the story is just as captivating as the art."-The AV Club
Collects issues #1-5 of the breakout series.
DC COMICS ZERO YEAR HC (N52)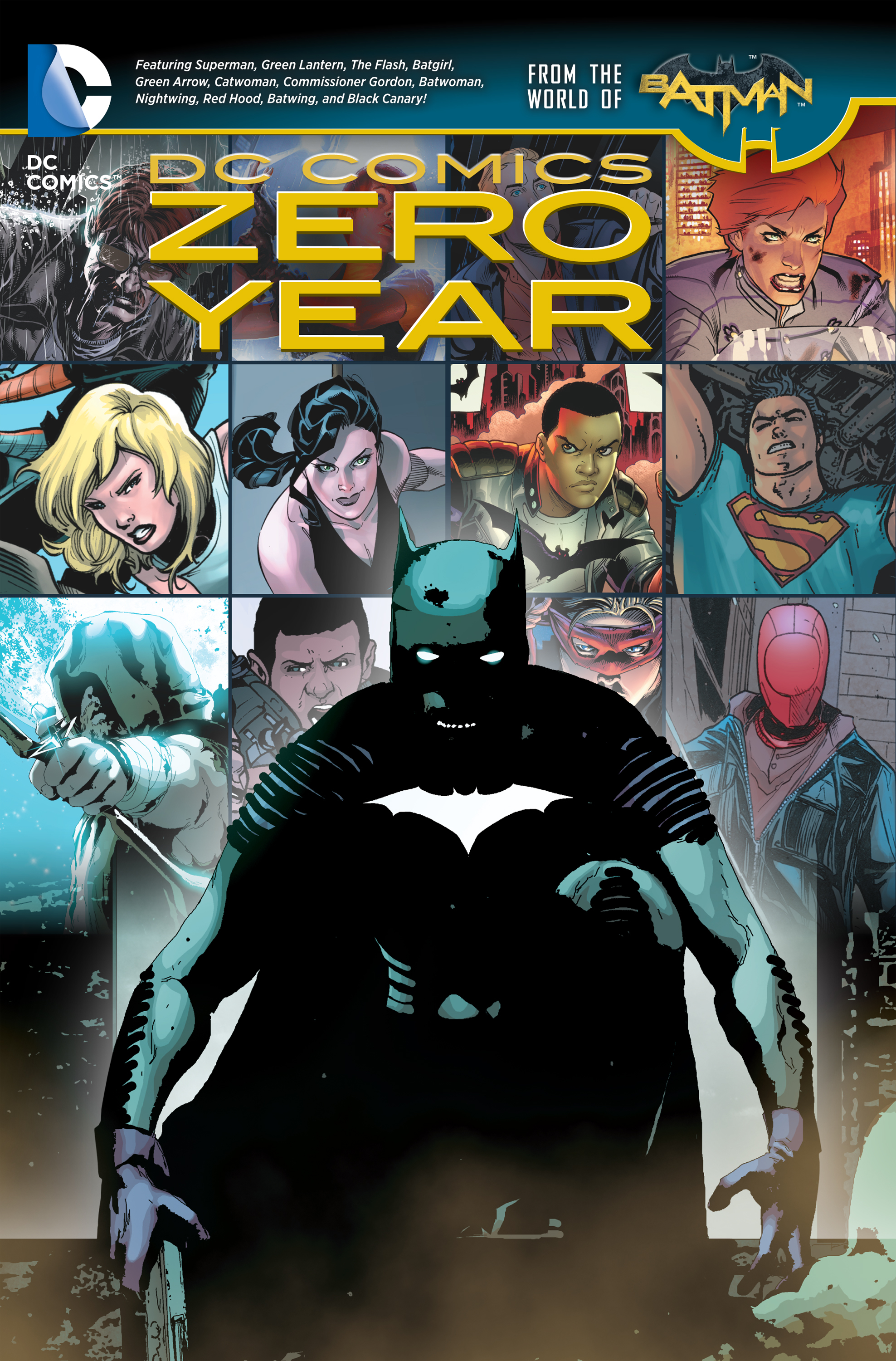 Six years ago, Gotham City weathered its greatest test as The Riddler shut down all power days before a terrifying superstorm! But the Dark Knight isn't the only hero to surface during this moment in time known as the ZERO YEAR! Journey back to the Zero Year to see the early tales of heroes and heroines such as Nightwing, Green Arrow, Batgirl, Superman, Birds of Prey, Catwoman and more! Collects Batman #24-25, Detective Comics #25, Batgirl #25, Batwing #25, Batwoman #25, Birds of Prey #25, Catwoman #25, THE Flash #25, Green Arrow #25, Green Lantern Corps #25, Nightwing #25, Red Hood and The Outlaws #25 and Action Comics #25.
EC ARCHIVES TALES FROM THE CRYPT HC VOL 05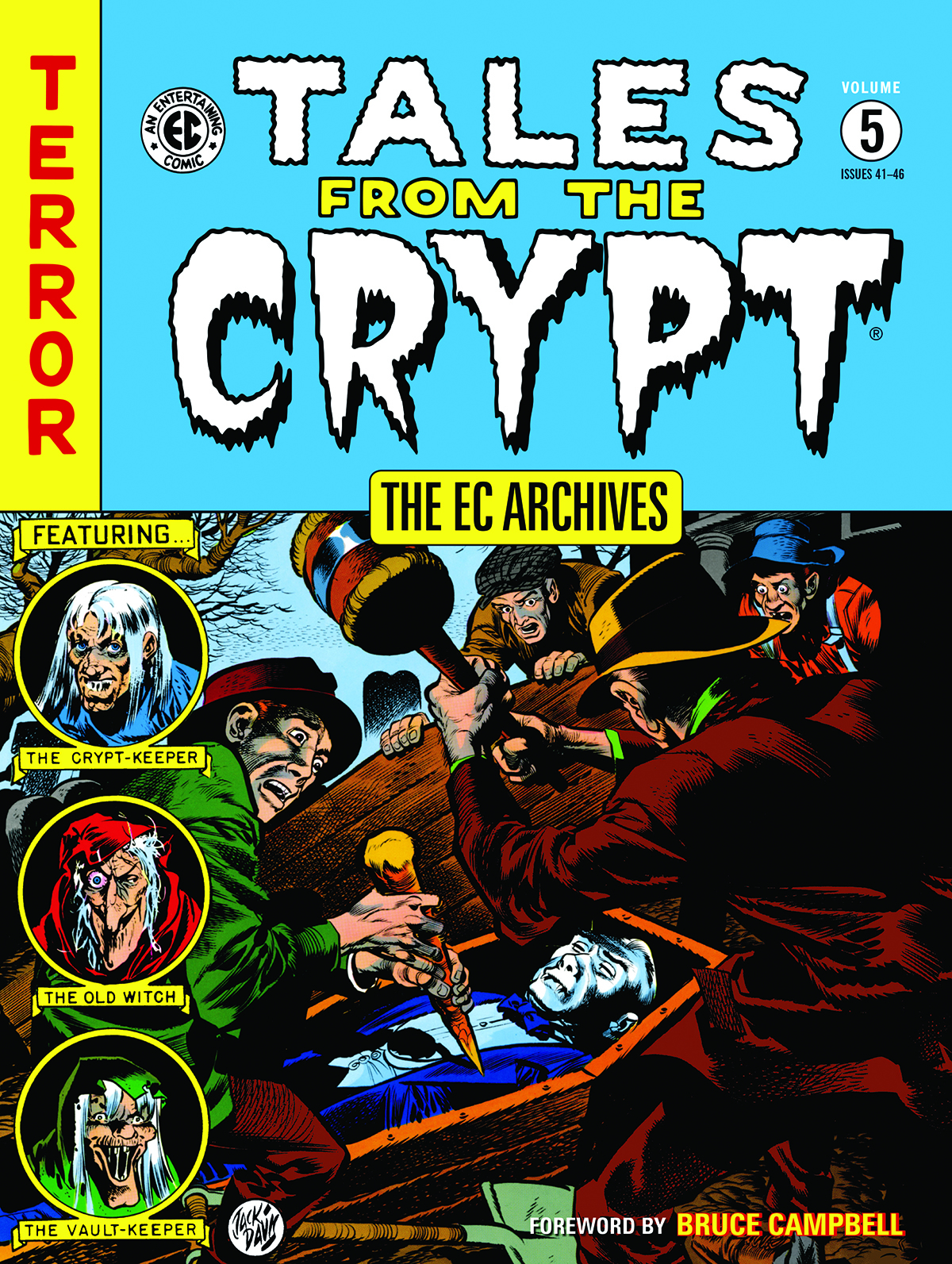 Dark Horse Comics brings even more macabrely majestic Tales from the Crypt! This terrifying tome has been digitally recoloured-using Marie Severin's original palette as a guide-and features stories drawn by all-star comic artists Jack Davis, Jack Kamen, George Evans, Graham Ingels, Bill Elder, Bernie Krigstein, Reed Crandall, and Joe Orlando! Collects Tales from the Crypt #41-#46 in full color!
Includes all the original ads, text pieces, and letters!
GREEN LANTERN HC VOL 05 TEST OF WILLS (N52)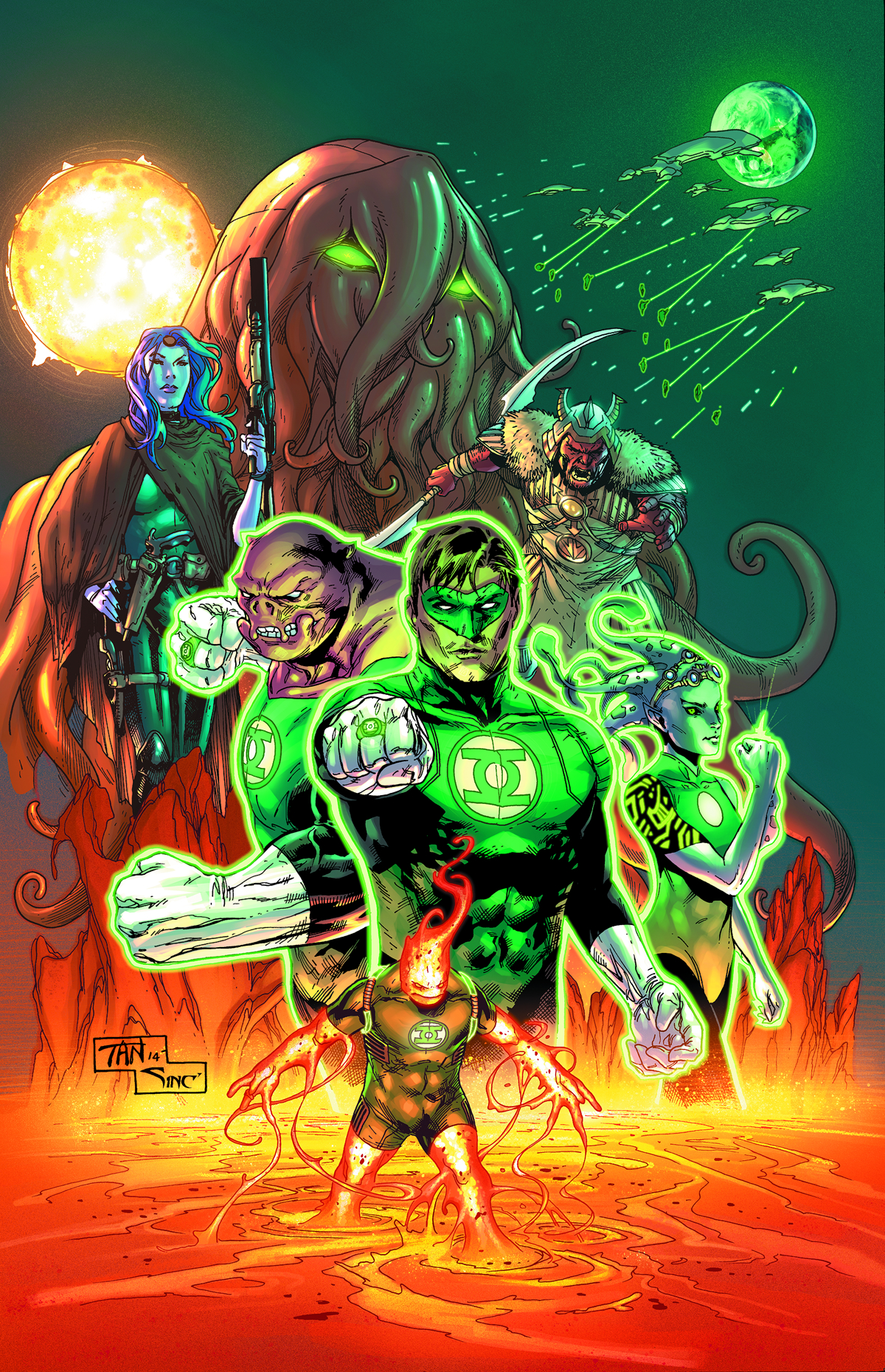 Hal Jordan, the greatest Green Lantern in the history of the Corps, has lost everything. Friends have died, Oa has been destroyed, and now he must say goodbye to Earth! As war threatens to dismantle the Green Lantern Corps, Hal does the unthinkable: He asks for help. Can he and a handpicked team of Lanterns remove a deadly weapon from the enemy's arsenal, or will they be dealt their first defeat? Collects GREEN LANTERN #27-34 and GREEN LANTERN CORPS #31-33!
GREEN LANTERN TP VOL 04 DARK DAYS (N52) In this first collection from the new GREEN LANTERN team of writer Robert Venditti and artist Billy Tan from issues #21-26, GREEN LANTERN #23.1: RELIC, and GREEN LANTERN ANNUAL #2, Hal Jordan becomes the leader of the most feared and hated group in the universe: The Green Lantern Corps! And while Hal struggles with his new role as leader of the Green Lantern Corps, he must solve the mystery of why the universe is atrophying!
IRON MAN EPIC COLLECTION TP GOLDEN AVENGER Marvel had hit after hit in 1963, bringing new characters and fresh concepts to a public primed and ready for heroes with feet of clay. And none touched both that heroic ideal and human reality like Iron Man! A jet-setter, playboy and brilliant scientist, Tony Stark had his life changed forever when a battlefield explosion ripped into his heart - and only the amazing Iron Man armour could keep him alive! Stan Lee and Don Heck built the foundation that would turn Iron Man into a cultural icon. Now, you can experience his earliest adventures in this Epic volume collecting their complete original run. Featuring the evolution of the Iron Man armour, and the first appearances of Hawkeye and the Black Widow, they're true classics from cover to cover! Collecting material from TALES OF SUSPENSE (1959) #39-72.
JOHN CARPENTER'S ASYLUM TP VOL 01 There's a war coming to the City of Angels. In the tunnels and dark alleys of the city, demons lurk... and Lucifer bides his time. One man knows and sees the truth. Father Daniel Beckett has seen demons and he's spoken to the Devil, but he can't say the same about God or his angels. Obsessed and driven as much by betrayal as righteousness and anger as redemption, he walks the smoke-filled homeless encampments of lost souls, like Dante's nine rings of the Inferno. He is God's warrior... at war with God. With this step into the comic book world, John Carpenter brings it all to the serial world he's loved since childhood. Supernatural horror with that twist of fate that only flawed mankind can provide!
LEANING GIRL GN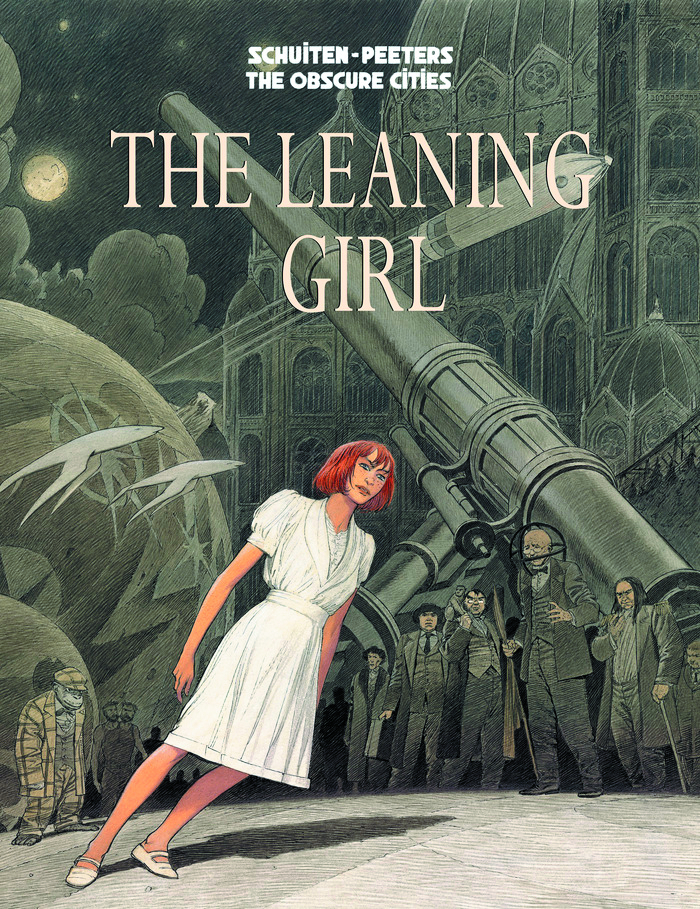 After a metaphysical accident on a roller coaster, young Mary begins to lean. Five years later, as a young woman, Mary joins Prof. Wappendorf in a rocket. On an alien planet, they meet Jules Verne and a lonely artist. This is a story of perseverance and a search for love. This is the first time this award-winning graphic novel has been published in English.
MARVEL VEHICLES OWNERS WORKSHOP MANUAL HC
This Haynes Manual takes a look at the amazing vehicles of the Marvel Comics universe, from the X-Men's supersonic jet, The Blackbird, to the mighty Helicarrier that transports the Avengers into battle and the Green Goblin's preferred method of travel, the Goblin Glider. Also covering less well-known modes of transport like Spider-Man's custom beach buggy, the Spider-Mobile, this lavishly illustrated book forms a comprehensive guide to the iconic vehicles that have helped make the Marvel Universe so rich and compelling.
MIKE NORTON'S BATTLEPUG HC VOL 03 SIT STAY DIE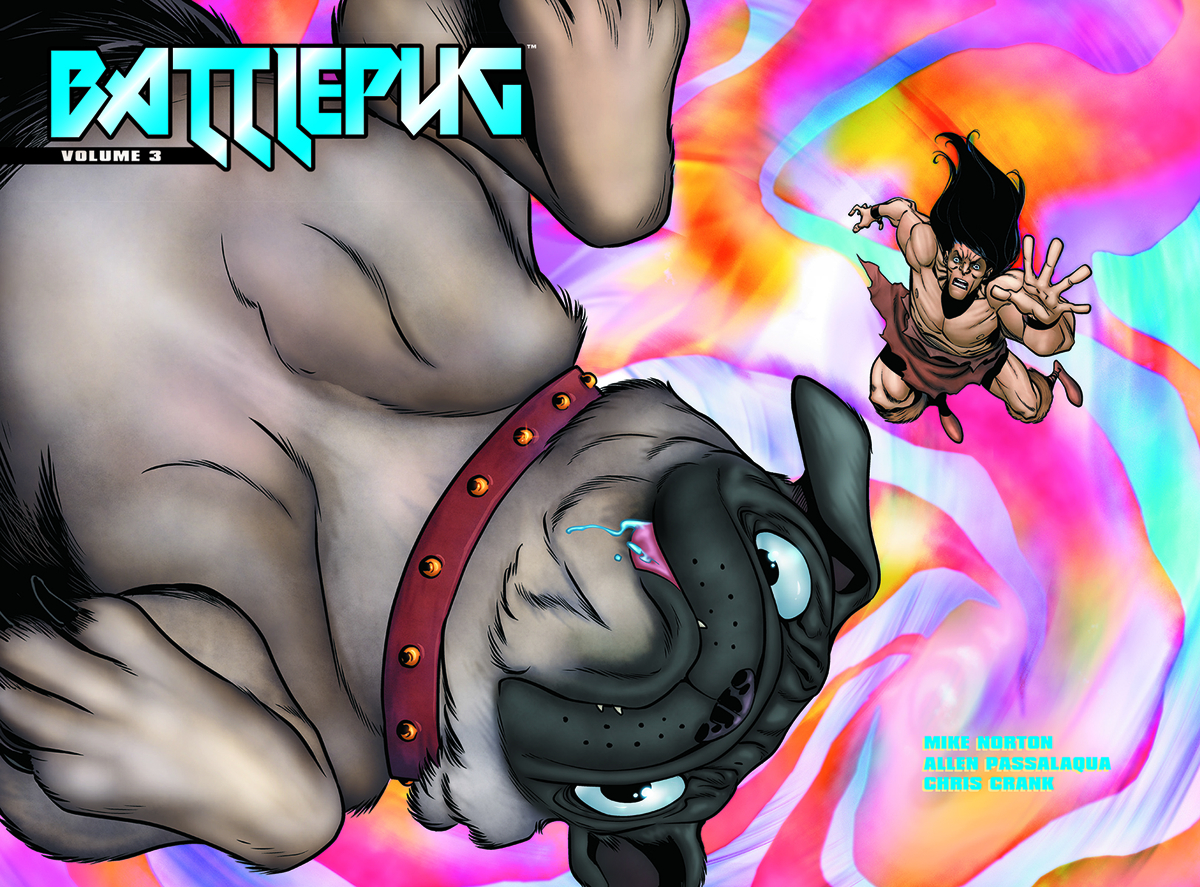 The last Kinmundian and his trusty Battlepug have survived many trials on their way to confront the evil beast mage known as Catwulf, but their encounter with the Dead Walker may be their last. The third instalment of this Eisner Award-winning webcomic sees our heroes climbing to the very brink of death. Will they slip over the edge?
MIRACLEMAN PREM HC BOOK 02 RED KING SYNDROME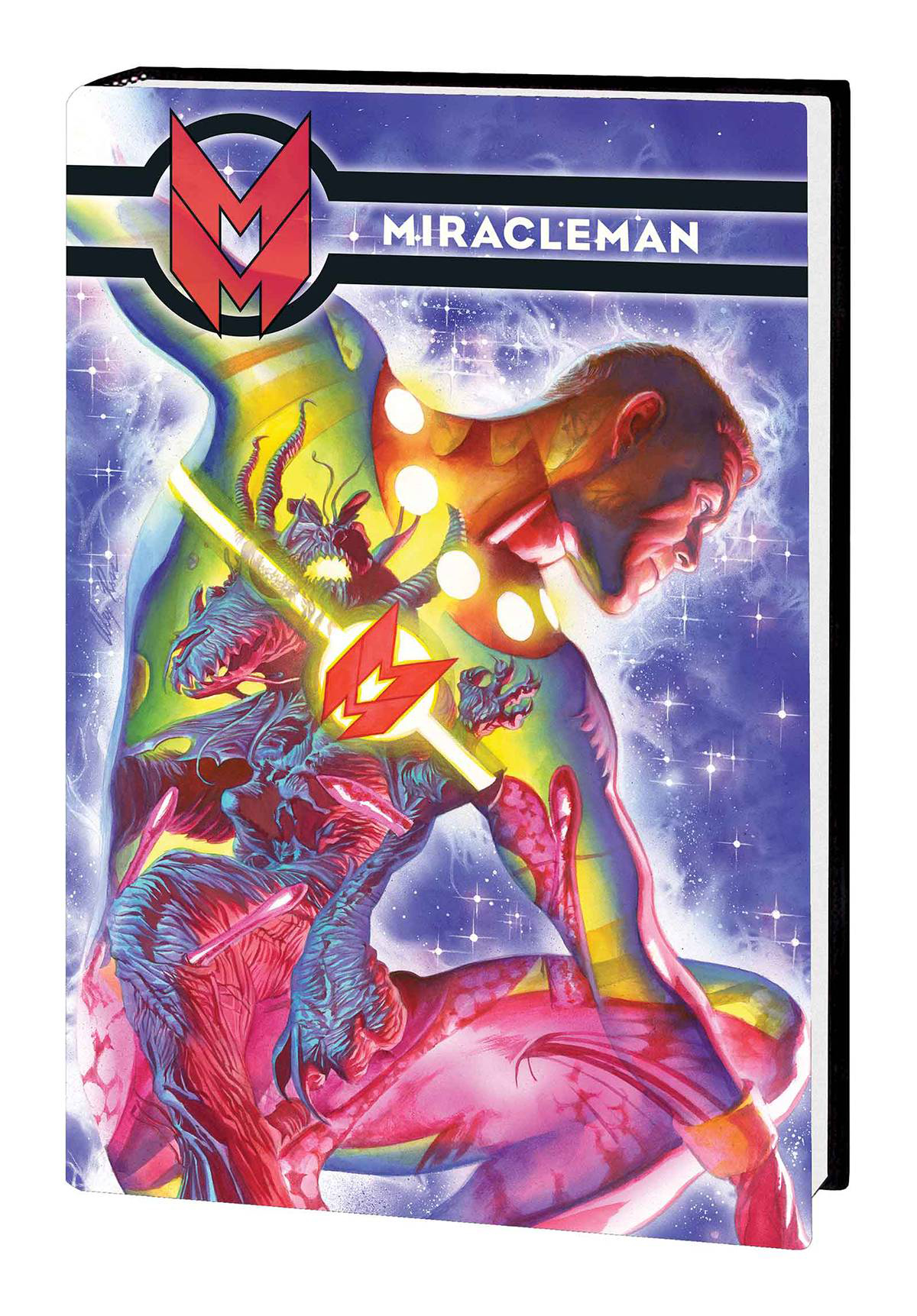 Michael Moran has rediscovered the power of Miracleman! But unbeknownst to him, Dr. Emil Gargunza, the man behind Project Zarathustra, has set in motion plans decades in the making. In The Red King Syndrome, Gargunza's intentions for Miracleman's wife and unborn child set the stage for a confrontation between creator and creation. The origins of Gargunza and Zarathustra will be revealed, and life and death will be decided deep in the jungles of Paraguay. Collecting MIRACLEMAN (2014) #5-10.
MMW AVENGERS TP VOL 06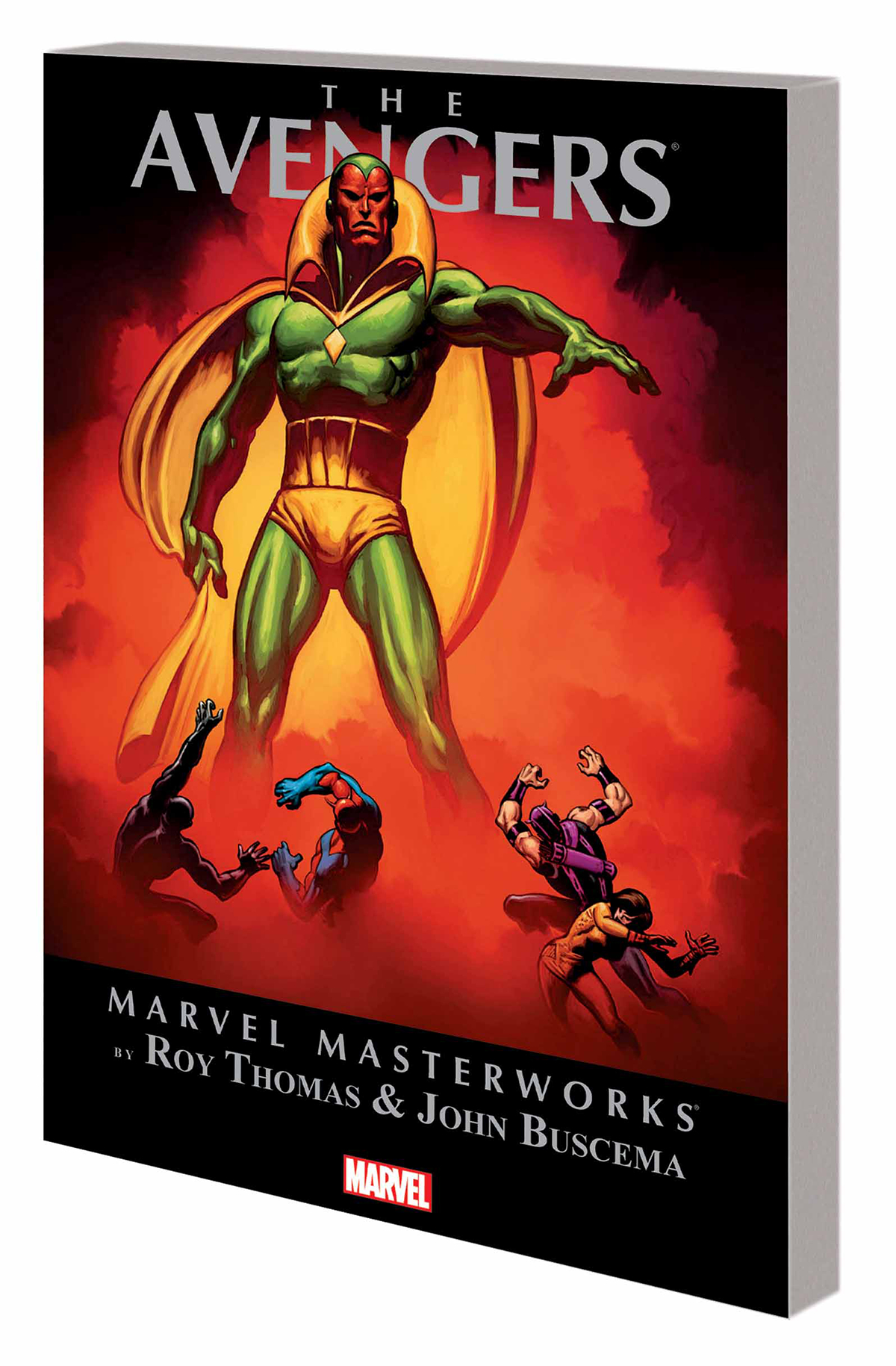 Get ready for Earth's Mightiest Heroes matched with two of comics' mightiest talents - Roy Thomas and John Buscema - as the Marvel Masterworks take you on a trip through one of the most stellar creative periods in Avengers' history! It's cover-to-cover watershed moments for the Avengers: The Black Panther joins the team, the Avengers fight the X-Men, a new Masters of Evil debuts, the story of Bucky Barnes' tragic death is told in full for the first time, the new Avengers and the original Avengers face off in a reality-bending battle - and don't forget the first appearance of Ultron! And this storied Masterwork concludes with one of the most famous stories in all of Marveldom: the Vision's debut in "Even an Android Can Cry." Collecting AVENGERS (1963) #51-58 and ANNUAL #2, and X-MEN (1963) #45.
MORNING GLORIES DLX HC VOL 03 The hit, epic series about a sinister boarding school and the kids trapped there, trying to solve the mysteries of time and space-presented once again in the beautiful oversized deluxe hardcover format, and including copious bonus materials: sketches, character designs, cover galleries, and more!
Collects MORNING GLORIES #26-38
ORIGINAL SIN HC Who killed the Watcher? Uatu, the mysterious space-god who observes mankind from the moon, is dead. Thus begins the greatest murder mystery in Marvel history! As Nick Fury leads a cosmic manhunt to the far corners of the universe, other forces marshal and other questions arise. Who is the Unseen? What was stolen from the Watcher's lair? Just when the Avengers think they've cornered their murderer, everything explodes - unleashing the Marvel Universe's greatest secrets and rocking the heroes to their core! What did the Watcher see? As all the truths come tumbling into the light, discover the Original Sins of dozens of major characters, from the Inhumans to Dr. Doom to J. Jonah Jameson! Collecting ORIGINAL SIN #0-8, ORIGINAL SINS #1-5 and material from POINT ONE #1.
PEANUTS EVERY SUNDAY HC VOL 02 1956-1960 These late-1950s strips comprise the first golden age of Peanuts Sundays in one gorgeous, full-colour coffee table book. Linus, Charlie Brown, Pig-Pen, Shermy, Violet, Sally, Patty, and Schroeder are all present, but the rising star is undoubtedly Snoopy. Peanuts Every Sunday: 1956-1960has been scrupulously re-coloured to match the original syndicate colouring - allowing readers once again to plunge back into Charles Schulz's marvellous world.
PREACHER TP BOOK 06 In this final PREACHER trade paperback, Jesse Custer makes amends with his girlfriend, Tulip, then seeks revenge against his former friend Cassidy for the things the Irish vampire did to her when they both believed the Preacher to be dead. Collecting #55-60 plus the special PREACHER: TALL IN THE SADDLE.
STRAY BULLETS TP VOL 01 INNOCENCE OF NIHILISM With the return of STRAY BULLETS, it's time to roll out the "by story arc" trades of DAVID LAPHAM's influential crime masterpiece....
These are their stories. Follow the lost lives of people who are savagely torn apart by events beyond their control. As the innocent world of an imaginative little girl is shattered when she witnesses a brutal double murder. Or an introverted young boy on the verge of manhood gets a lesson on just how far is too far when he falls for a needy woman who lives life in the fast lane. Or party with a pair of low-rent hoods who learn about what is really important in life just when they shouldn't. And even learn the story of the most infamous gangster who ever lived, Amy Racecar, who talks to God, lunches with the President, and just may be responsible for the end of the world. These are some of the tales that will rip out your guts and break your heart.
Collects STRAY BULLETS #1-7
UNCANNY X-MEN IRON MAN NOVA TP NO END IN SIGHT Three of Marvel's best books collide as UNCANNY X-MEN, IRON MAN and NOVA cross over! But what force could bring the Children of the Atom, the Armoured Avenger and the Human Rocket together? When Cyclops is kidnapped, Iron Man returns to space to settle a score - but ends up embroiled with the fugitive Uncanny X-Men! And when their paths cross with Sam Alexander, the inexperienced new Nova, cosmic sparks will fly as their adventure takes them halfway across the galaxy! Can the unlikely allies cooperate long enough to rescue Cyclops and shut down the villains' outer-space agenda? You've got to read it to find out, effendi! Collecting UNCANNY X-MEN SPECIAL #1, IRON MAN SPECIAL #1 and NOVA SPECIAL #1.
VACHSS UNDERGROUND HC This myth-shattering graphic novel challenges readers to re-examine how the media governs their lives, whether in print, over the airwaves, or online. A chilling account of willingly-embraced oppression and abandonment of individual autonomy in exchange for the predictability and comfort of fascism, Underground is a new genre: the Graphic Novel presented as Visual Cinema. Adapted from the original screenplay of Andrew Vachss by Mike Richardson (47 Ronin, Crimson Empire, The Secret) and noted author Chet Williamson, with art by Dominic Reardon best known for his work on 2000 A.D.
When all sources of "news" are so clearly biased that none can be considered even remotely trustworthy or reliable, there is no news . . . and The Terror descends. For decades, The Rulers have been using prisoner/slave-labor to construct Underground, confident that those who flee there will willingly trade their freedom for security. Now, "truth" is what the Rulers say it is, and The Rulers rule all aspects of the human existence. But even within this antiseptically evil world, a revolutionary movement is brewing. A new breed of journalists-"The Book Boys"-risk everything to graffiti the truth on Underground's pristine walls. The intolerable act of creating a reliable source of truth-"If it's written in blue, it must be true."-is against The Rules -a huge bounty has been offered for identification or capture of any of this crew.
Adapted from a screenplay by Andrew Vachss, acclaimed author of Another Chance to Get It Right, Heart Transplant, Hard Looks and numerous prose books and stories. Features the three-part story scripted by Dark Horse publisher Mike Richardson that originally appeared in Dark Horse Presents and over 100 pages of never-before-published material.
WOLVERINE AND X-MEN TP VOL 01 TOMORROW NEVER LEARNS
Welcome to the Jean Grey School of Higher Learning, where Wolverine, Storm and a star-studded faculty educate the next generation of mutants! But with their own lives steeped in deadly enemies and personal crises, how can the X-Men guide and educate - let alone defend - the school? And what mysterious organization waits in the shadows to destroy Wolverine's mutant sanctuary? The mysterious Phoenix Corporation wants Quentin Quire, but why? As Wolverine clings to life, Storm, Idie and the kids make a stand against the Phoenix Corporation - while a fleeing Quentin finds a new ally in Cyclops! And only Evan can save Fantomex from certain death, but does he dare? Wolverine and Storm reach a breaking point as the X-Men take on the Phoenix Corporation - with their very future hanging in the balance! Collecting WOLVERINE & THE X-MEN (2014) #1-6.
X-MEN 75 YEARS CHARACTERS & THEIR UNIVERSE HC
X-Men: The Characters and Their Universe tells the story of this unique band of Marvel Comics' heroes from their creation in 1963 to the present as one of the globe's hottest franchises. This colorful, lavishly illustrated volume also traces how the characters have been adapted into the media of television and film, including the groundbreaking 1992 animated series and blockbuster feature films, including X-Men III: The Last Stand.