Happy New Comic Day! Here's what's arriving for you this week:
Lots of annuals from DC, including JUSTICE LEAGUE DARK, SWAMP THING, and a specially-bagged-for-your-neighbour's convenience HARLEY QUINN in smell-o-vision, more AXIS tie-in miniseries from Marvel with CARNAGE and REVOLUTIONS, a new series for unwitting assassin DEATHLOK, the amusing and deadly team up of DEATH OF WOLVERINE: DEADPOOL AND CAPTAIN AMERICA, colour-inspired anthology VERTIGO QUARTERLY, Mike Mignola writes a new miniseries for BALTIMORE, a special anthology celebrating MARVEL'S 75TH ANNIVERSARY, and the sequel to the Judge Dredd film DREAD UPRISE. Also in store: ADVENTURE TIME, SOUTHERN BASTARDS, GUARDIANS OF THE GALAXY, LITTLE NEMO, BOB'S BURGERS, UMBRAL, ALL NEW X-MEN, SAGA, ALIENS FIRE AND STONE and DOCTOR WHO.
What are you excited to read this week? Talk to us @DavesComics!
AVATAR
CROSSED BADLANDS #64
DARK GODS #1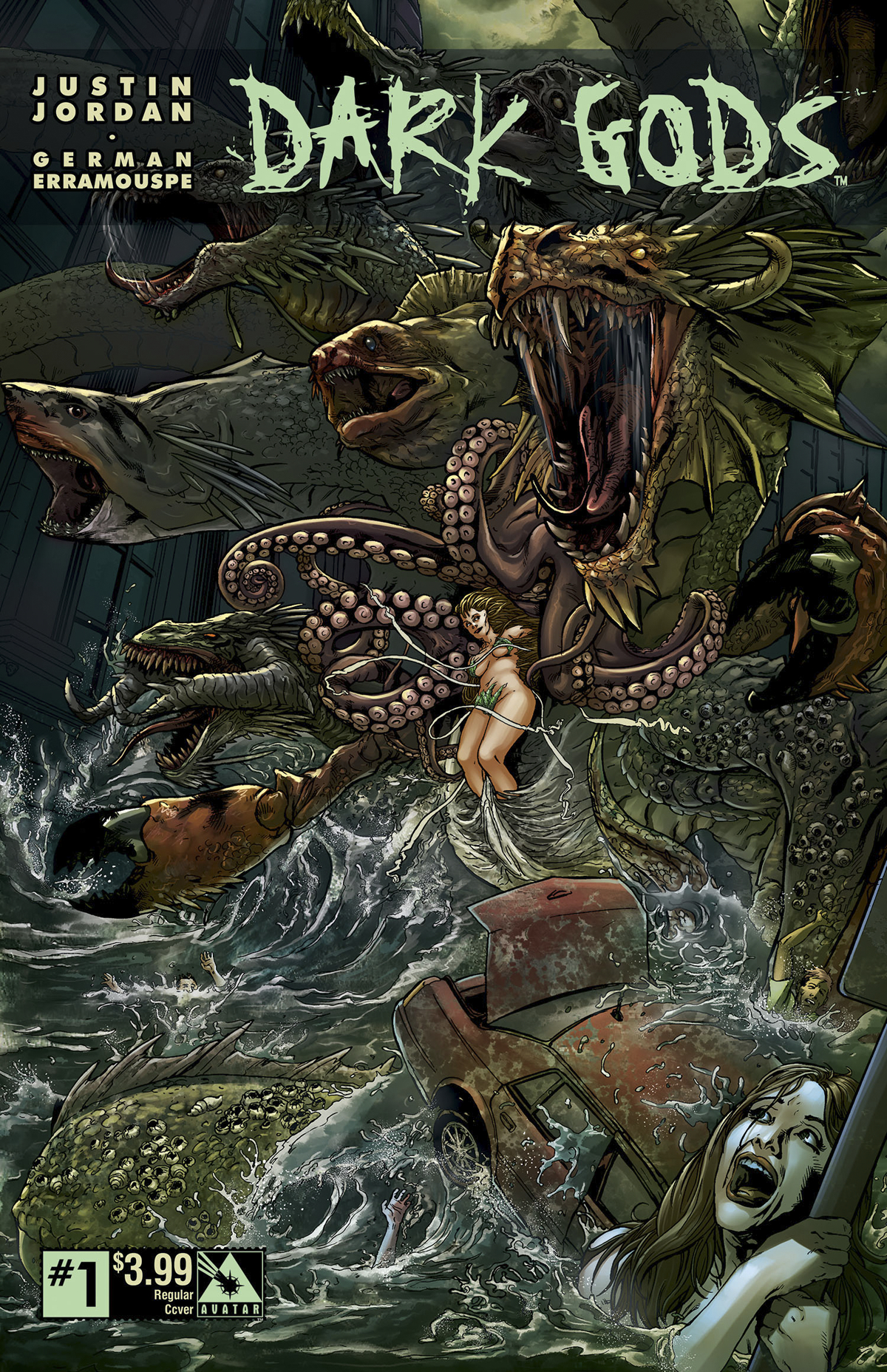 Justin Jordan is unleashed in an epic all-new, ongoing series! Murdock leads The Storm, humanity's last line of defense against the brewing Primordial Chaos and The Serpent, Tiamet herself! But her children slowly emerge ahead of her return, as human-monster hybrids inflicting horrors in their wake. The Storm has to keep this bottled up, prevent the rest of humanity from breaking into panic, and hold back the flood of horrors that come with the return of the original evils, the Dark Gods themselves!


GOD IS DEAD #23
UBER #19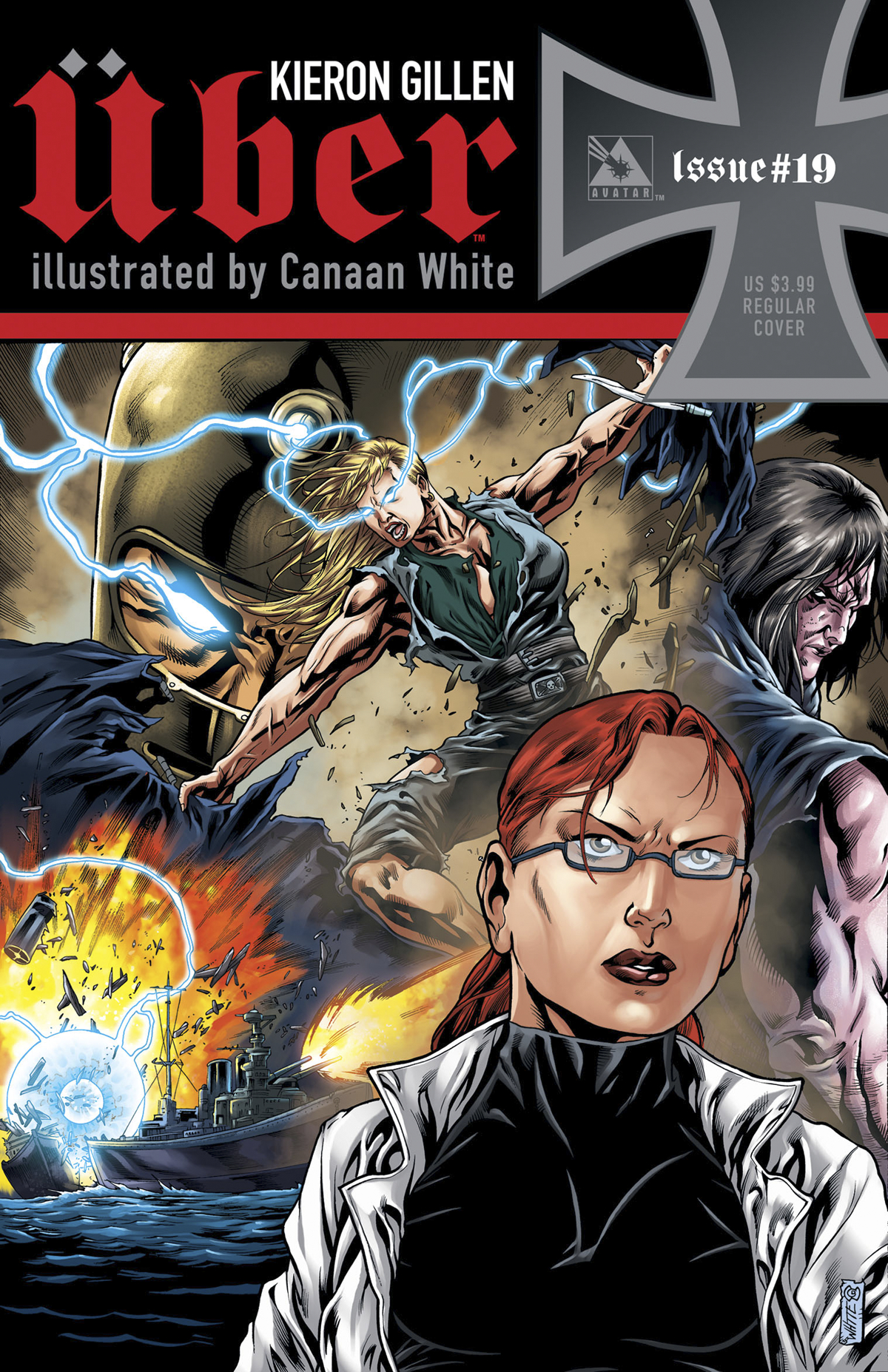 KIERON GILLEN has captivated the comics' community with the horror and drama unfolding in the enhanced human warfare of World War II. As the war starts to slide in favor of the Nazis unstoppable Ubers, the Allies strike out with a desperate gamble. They can't match the Uber Battleships one-on-one, but maybe they can use surgical strikes against the mounting tide. Join the legions of readers as the misery of super human warfare continues to unfold.
WAR STORIES #2
BOOM
ADVENTURE TIME #30
ADVENTURE TIME #33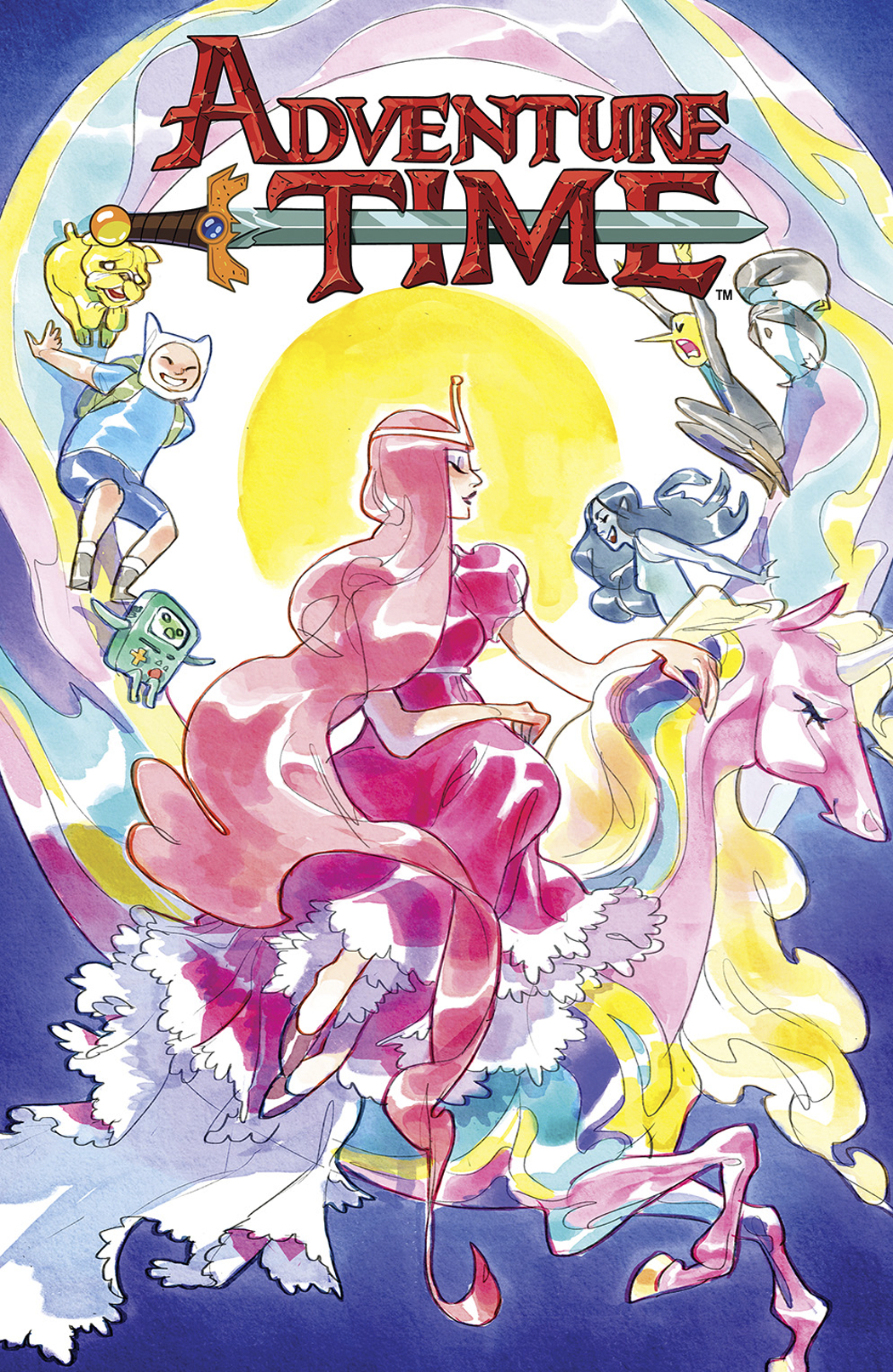 Magic Man's hold on Finn is proving to be stronger than anyone had thought and it's taking the whole crew to band together to help their friend, only this time, there really might be nothing they can do. It's up to Finn to stand up to Magic Man, if only he could find the bully.
DARK HORSE
ALIENS FIRE AND STONE #2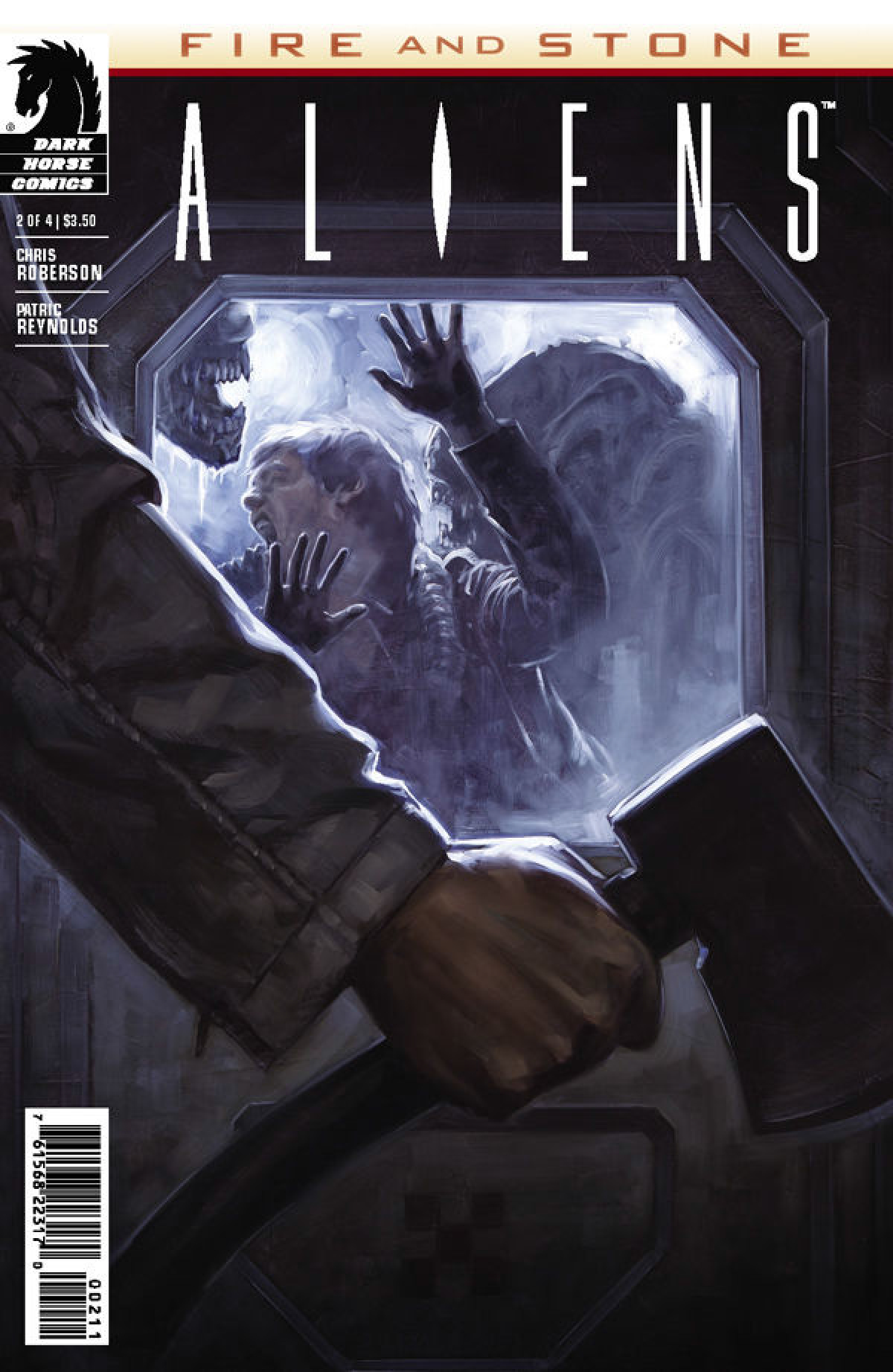 After crashing their clunky mining ship on a strange planet, a group of human survivors face both xenomorph attacks and friction among themselves-which could spell doom for everyone! The stranded and desperate group has a single chance: one of their scientists, who seeks the key to their freedom.
BALTIMORE WOLF AND THE APOSTLE #1 (OF 2)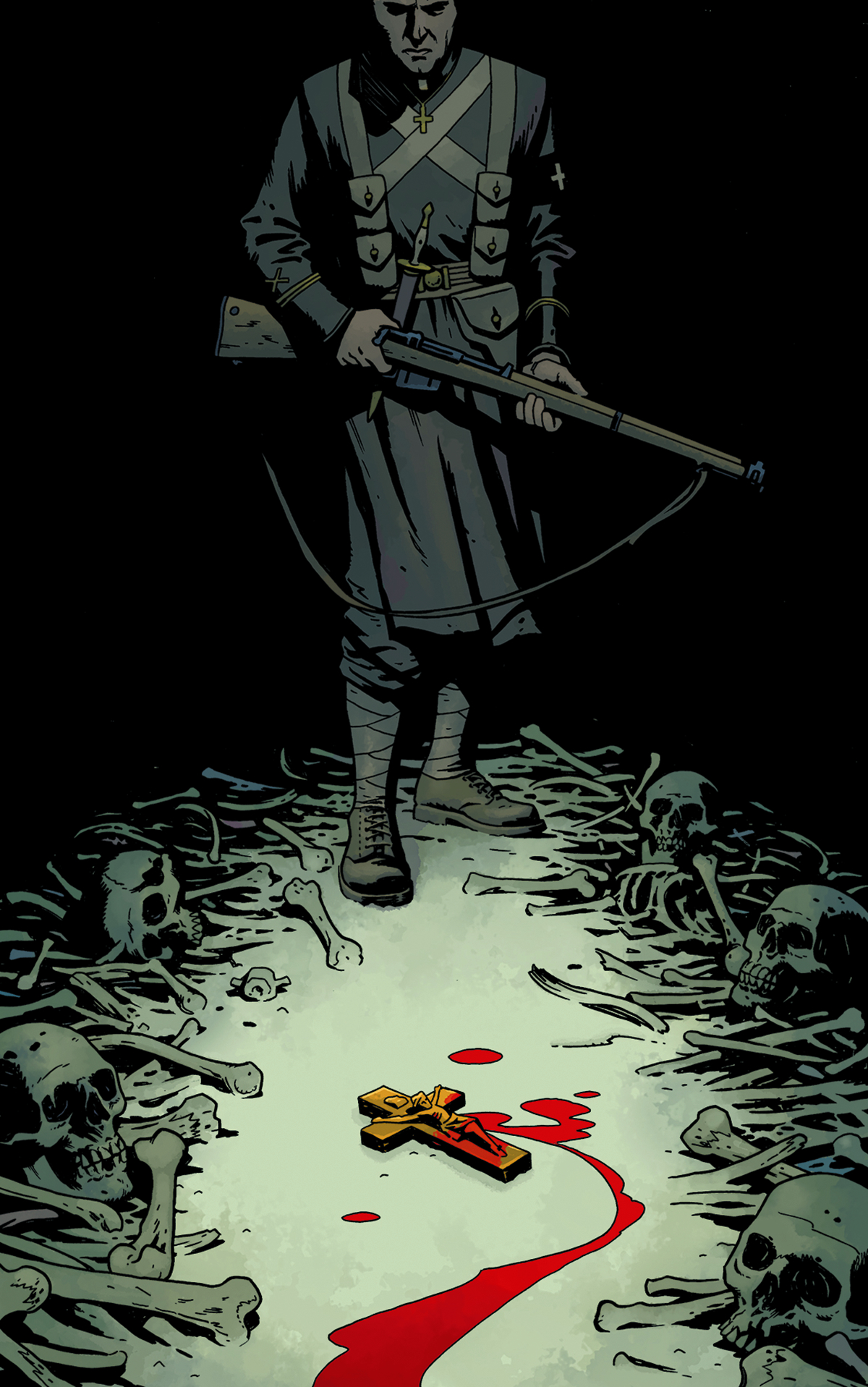 When Inquisition agents come to destroy a wolf that used to be one of their own men, they don't stand a chance without the ultimate ally!
CONAN THE AVENGER #7
DEEP GRAVITY #4 (OF 4)
GOON OCCASION OF REVENGE #3 (OF 4)
GROO VS CONAN #4 (OF 4)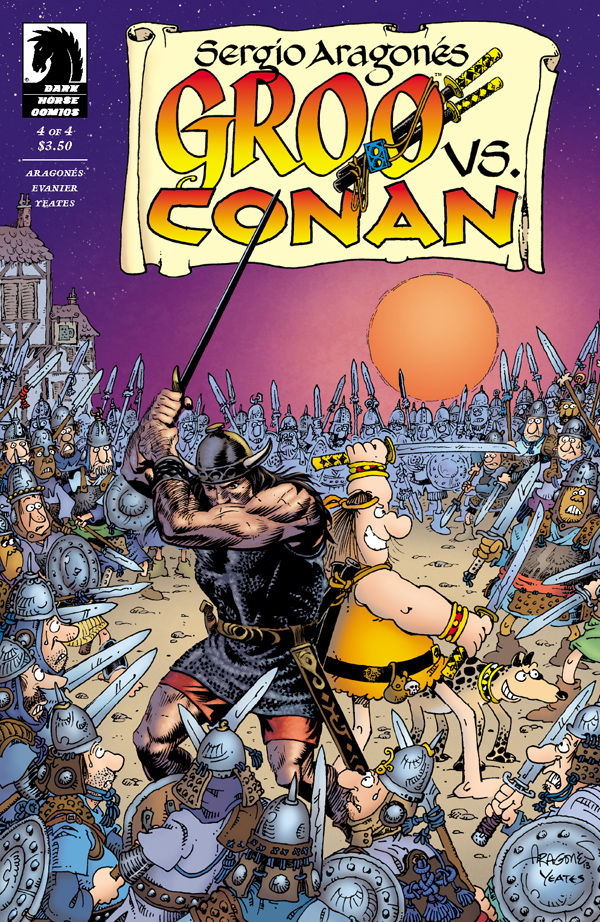 The final showdown between the world's greatest warrior and comics' biggest idiot! Conan fights for his kingdom, Groo fights for his bakery, and Sergio and Mark fight for their comic shop . . . Triple story lines collide in a chaotic climax of barbaric proportions!
MASSIVE #28
MIND MGMT #27
SUNDOWNERS #3
DC
BATMAN ETERNAL #30
EARTH 2 WORLDS END #4
HARLEY QUINN ANNUAL #1
We have to warn you, readers: This issue stinks! Seriously! Like, unpleasant odors are literally in the story! In this first-ever HQ ANNUAL, take a trip to Harley's home of Coney Island in a groundbreaking "scent-ticular" issue, featuring actual, honest-to-gosh smells. This issue comes polybagged to contain the stench.


JUSTICE LEAGUE DARK ANNUAL #2
JUSTICE LEAGUE UNITED ANNUAL #1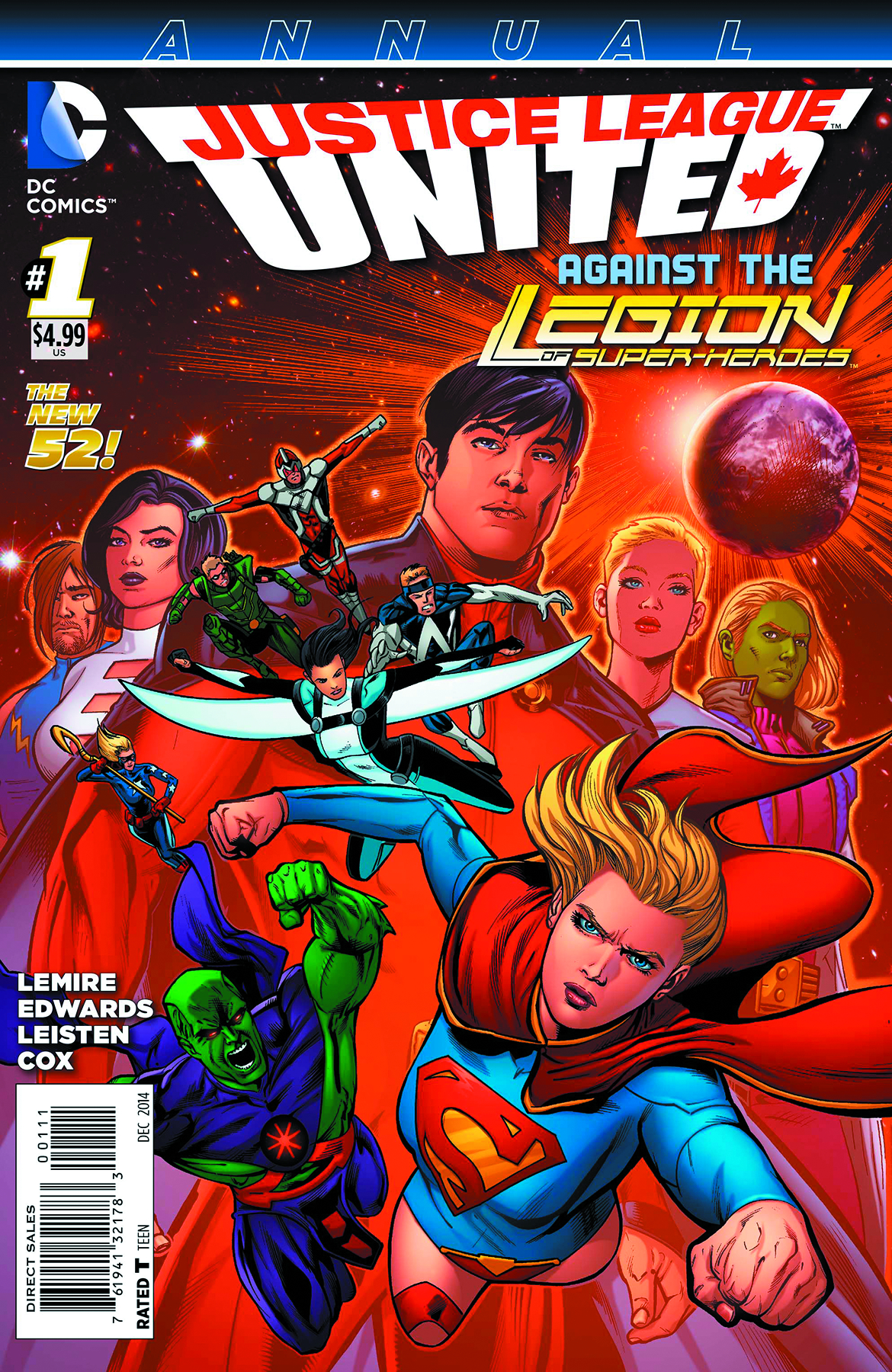 The Infinitus Saga begins as the Legion of Super-Heroes arrive with the shocking news that the 31st century has been destroyed! Now it's up to the Justice League United to save the future!


NEW 52 FUTURES END #26 (WEEKLY)
SENSATION COMICS FEATURING WONDER WOMAN #3
SINESTRO #6 (GODHEAD)
SWAMP THING ANNUAL #3
VERTIGO QUARTERLY #1 YELLOW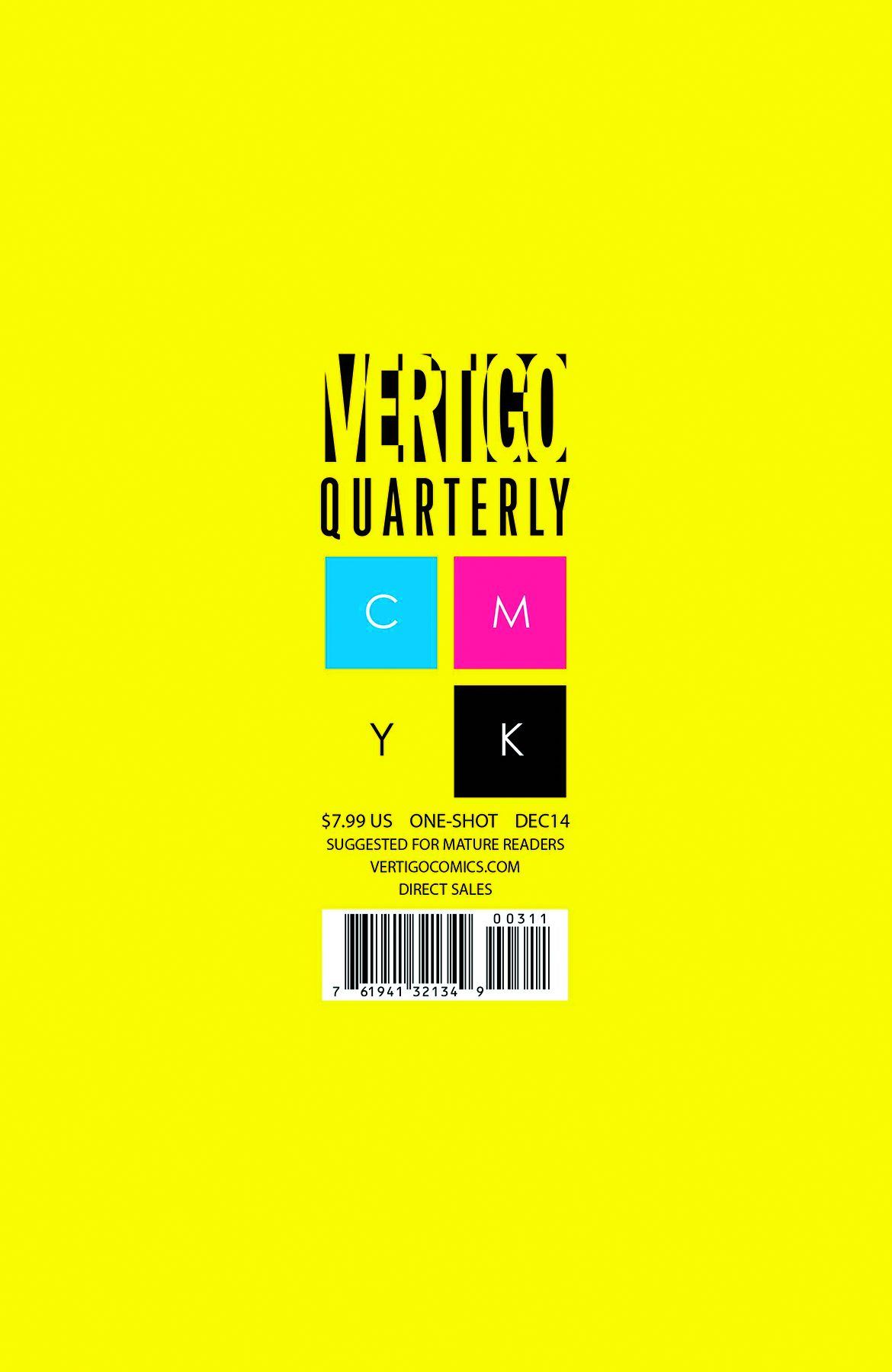 Just in time for fall, pumpkin picking, changing leaves and candy corn is the VERTIGO QUARTERLY: YELLOW! Take in the crisp autumn air with some of the best talent in comics for an experiment in word association only VERTIGO can deliver!
WONDER WOMAN #35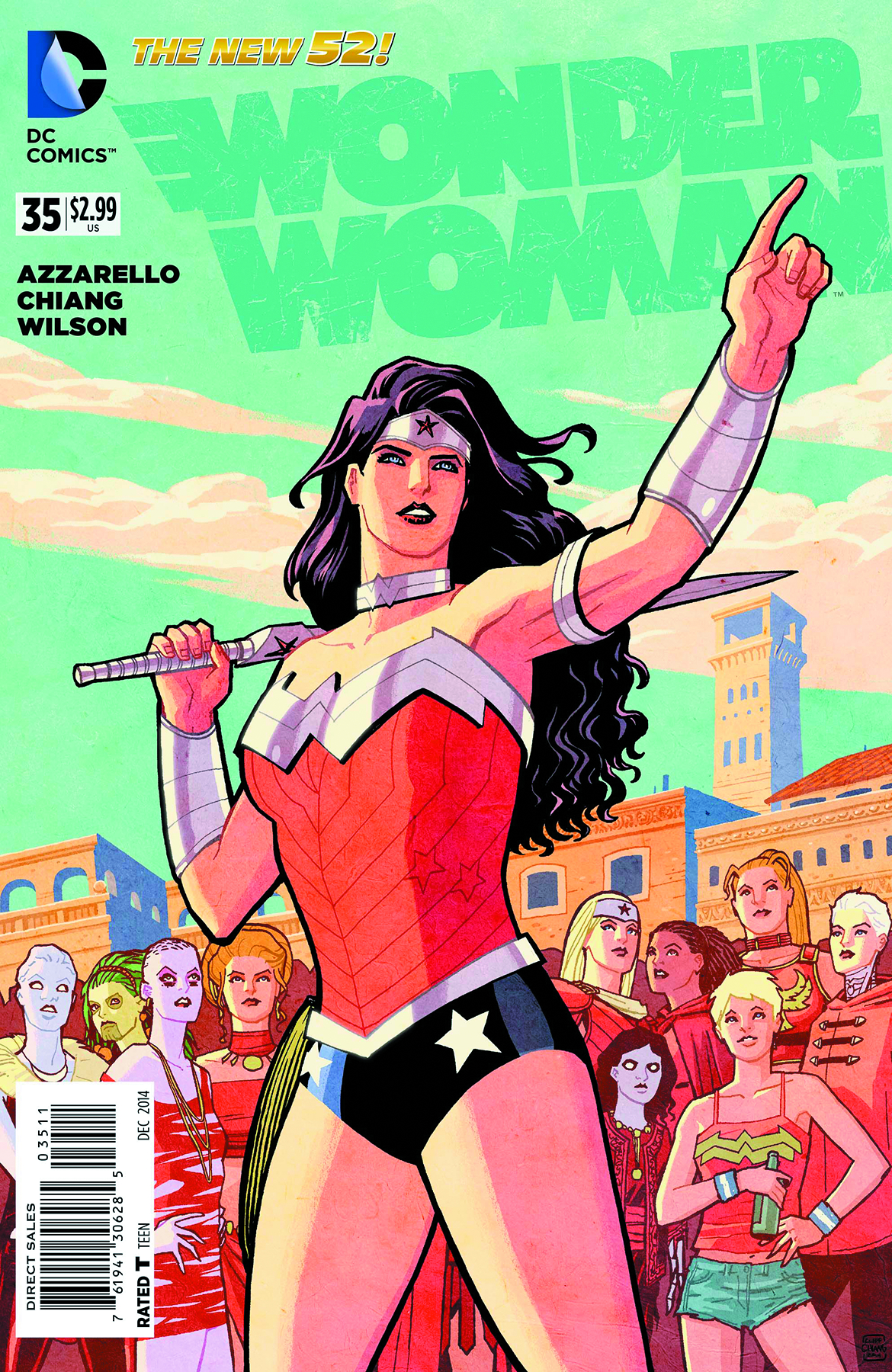 It's the grand finale of the historic WONDER WOMAN epic by writer Brian Azzarello and artist Cliff Chiang! Saying more would spoil all the surprises - and there will be plenty!
DYNAMITE
BOB'S BURGERS #3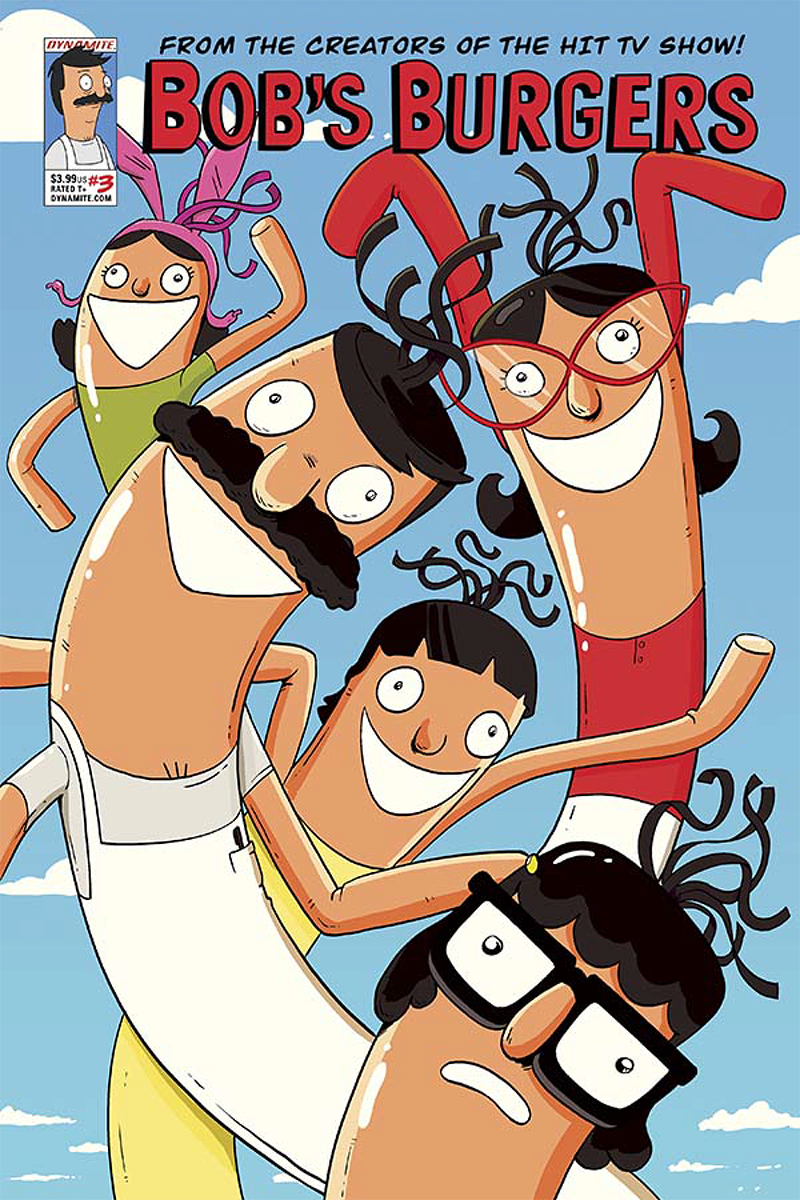 Five brand-new stories of the Belcher family! Tina's erotic friend fiction takes us to the Wild West for a sharp shooter stand-off, Bob makes a profitable prediction, Louise imagines a fantastically unfathomable fort, Linda pitches peculiar perfumes, and Gene presents a musical that is both euphonious and amphibious. From the creative team behind Bob's Burgers, one of the most popular animated sitcoms on television!


CAPT VICTORY & GALACTIC RANGERS #3
PURGATORI #2
SHADOW MIDNIGHT MOSCOW #5 (OF 6)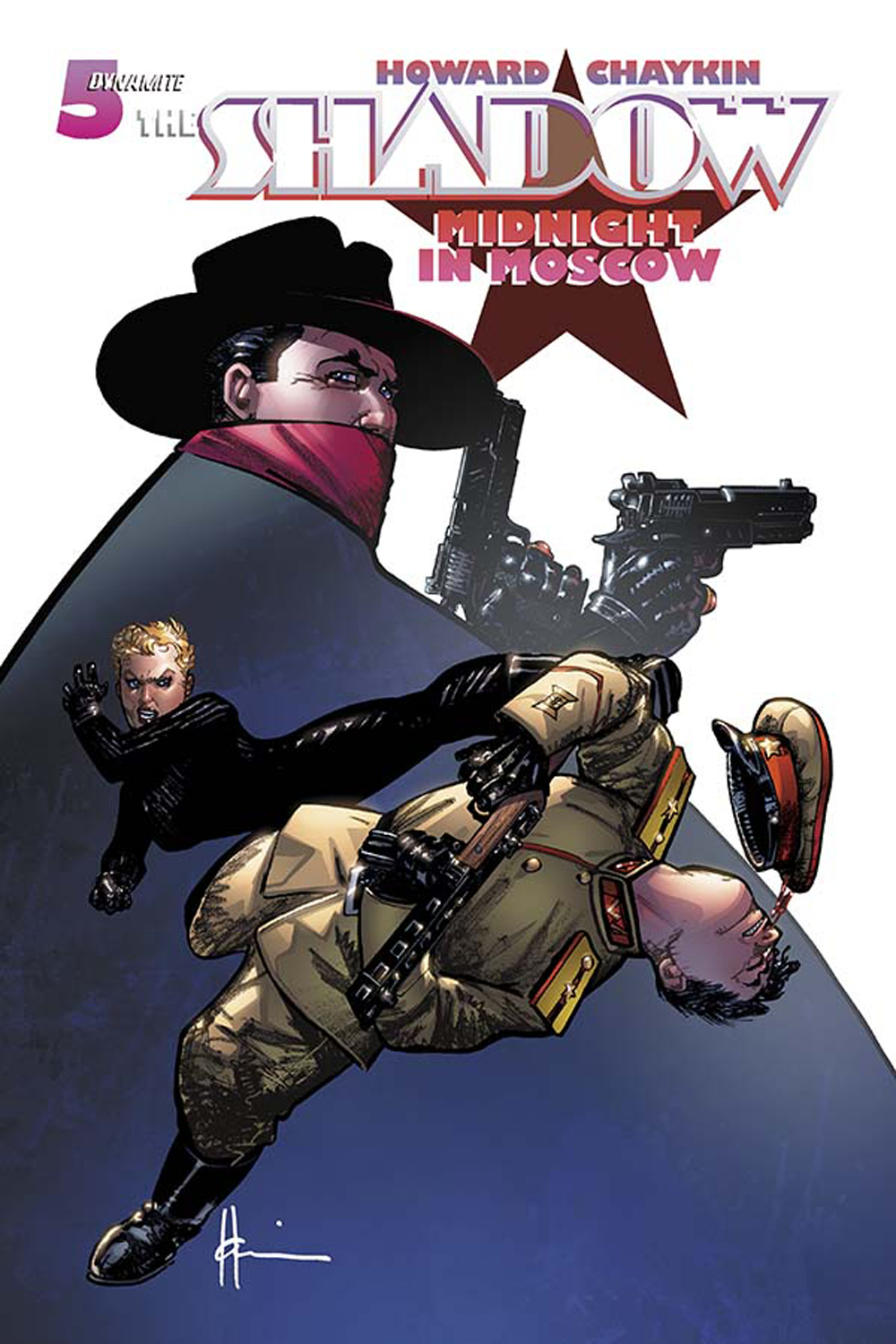 The Doomsday Clock ticks ever closer to Midnight--and only the SHADOW and his faithful companion MARGO LAINE can hope to hold back the hour of annihilation...
IDW
LITTLE NEMO RETURN TO SLUMBERLAND #2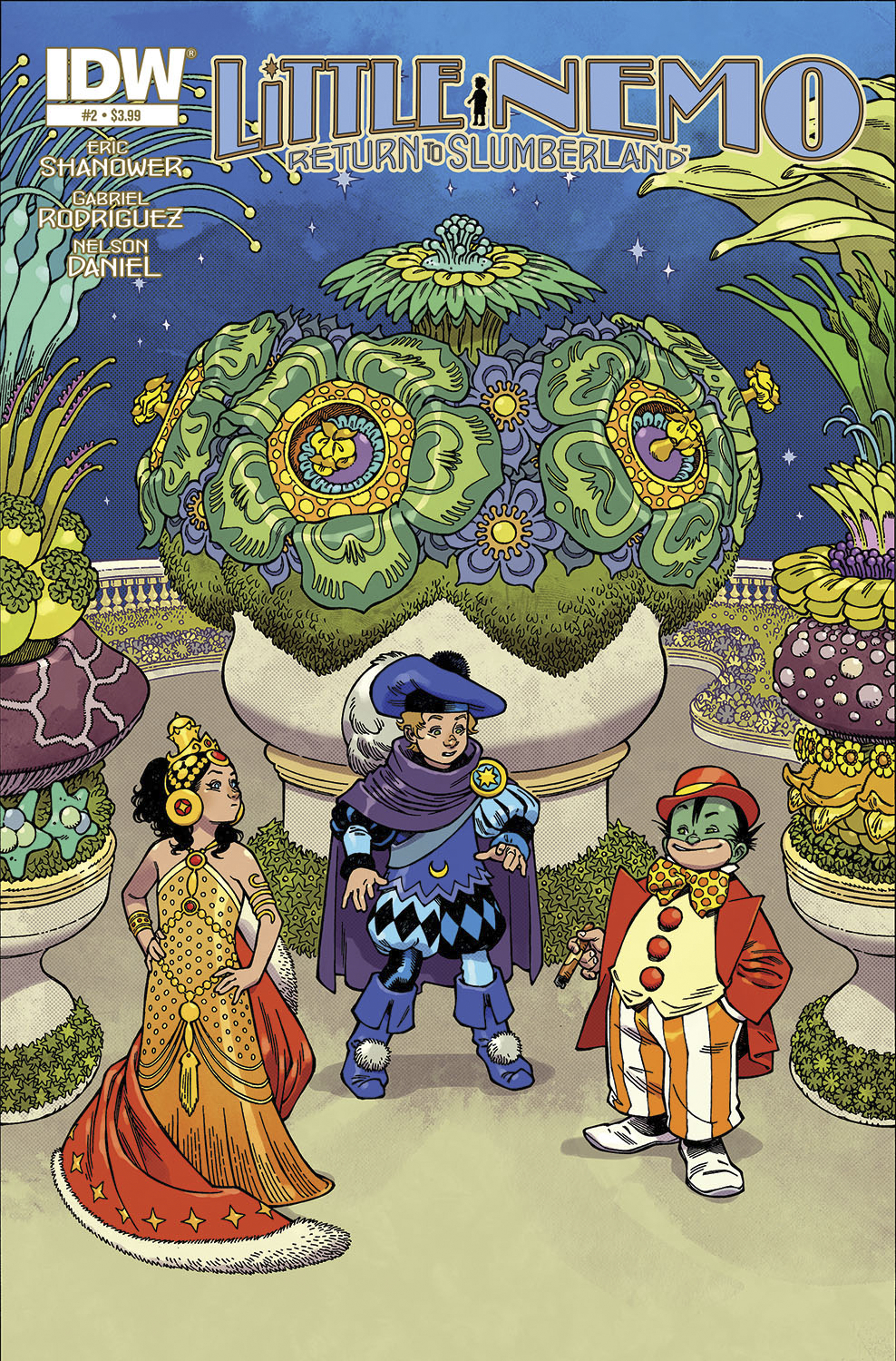 Betrayal and a kiss! Scratchy clothes and the threat of a tea party! Nemo just wants to get away from Slumberland-and his wish may come true when the insufferable Flip brings the sun to melt it all. Can this already be the final adventure in this exciting new vision of Winsor McKay's classic comic strip?


TRANSFORMERS MORE THAN MEETS EYE #34
IMAGE
BLACK SCIENCE #10
LOW #4
RASPUTIN #1
DRACULA AT DOWNTON ABBEY!
In one night Rasputin was poisoned, beaten, stabbed, shot in the head, drowned, then tied up and thrown in a frozen river. It was really bad timing. His beard was just coming in nicely.
New York Times bestselling author ALEX GRECIAN and fan favorite artist RILEY ROSSMO reunite for the first time since their critically acclaimed series PROOF!
SOUTHERN BASTARDS #5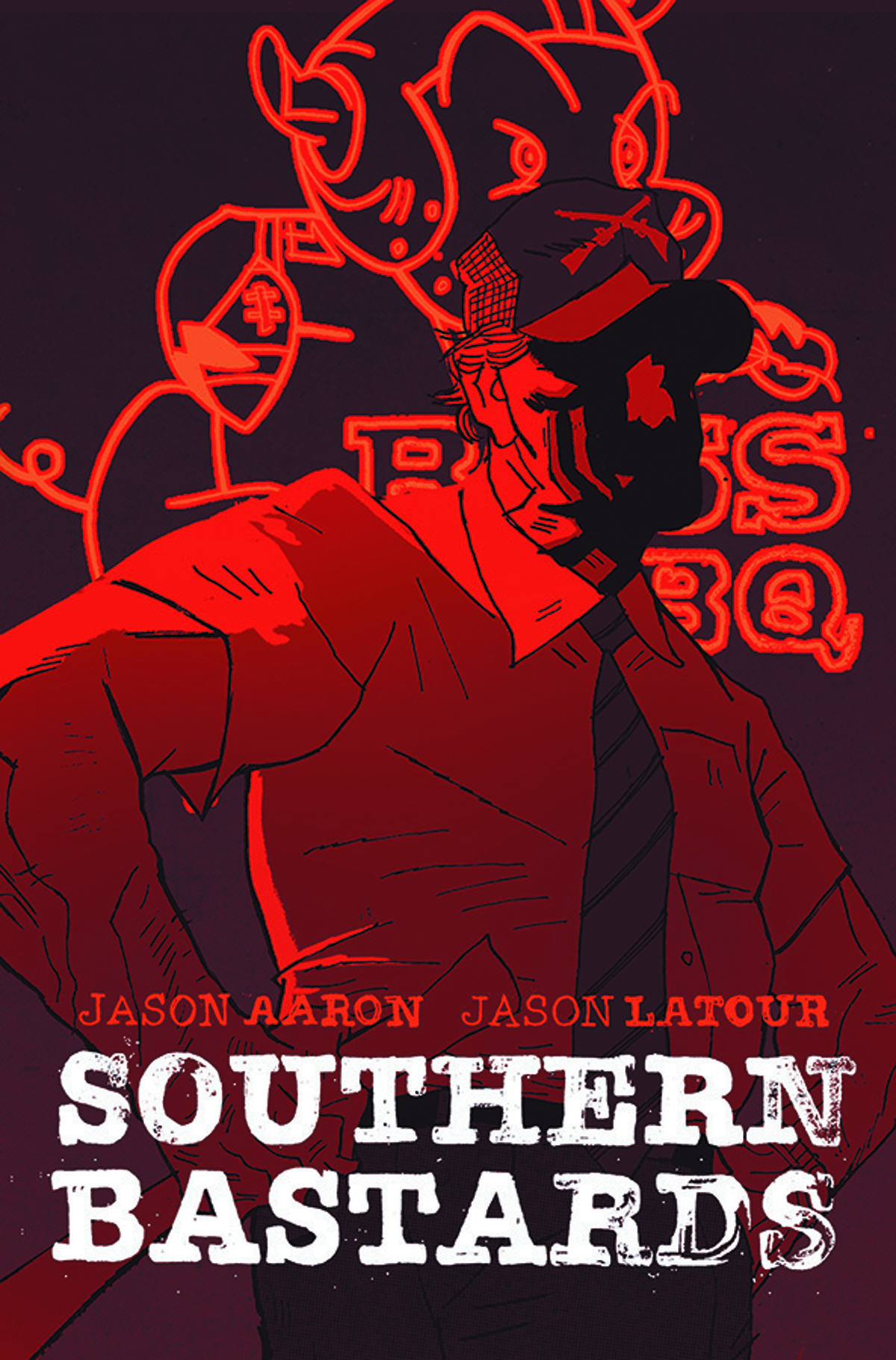 The hit southern crime series returns, as JASON AARON (Scalped, Thor: God of Thunder) and JASON LATOUR (Wolverine & The X-Men, Loose Ends) pull back the curtain on the history of Craw County and its most famous and feared resident. In a place where only bastards flourish, what does it take to be the biggest, meanest, most powerful bastard of them all? Only Coach Boss knows. And if I was you, I wouldn't ask him.


UMBRAL #10
WAYWARD #3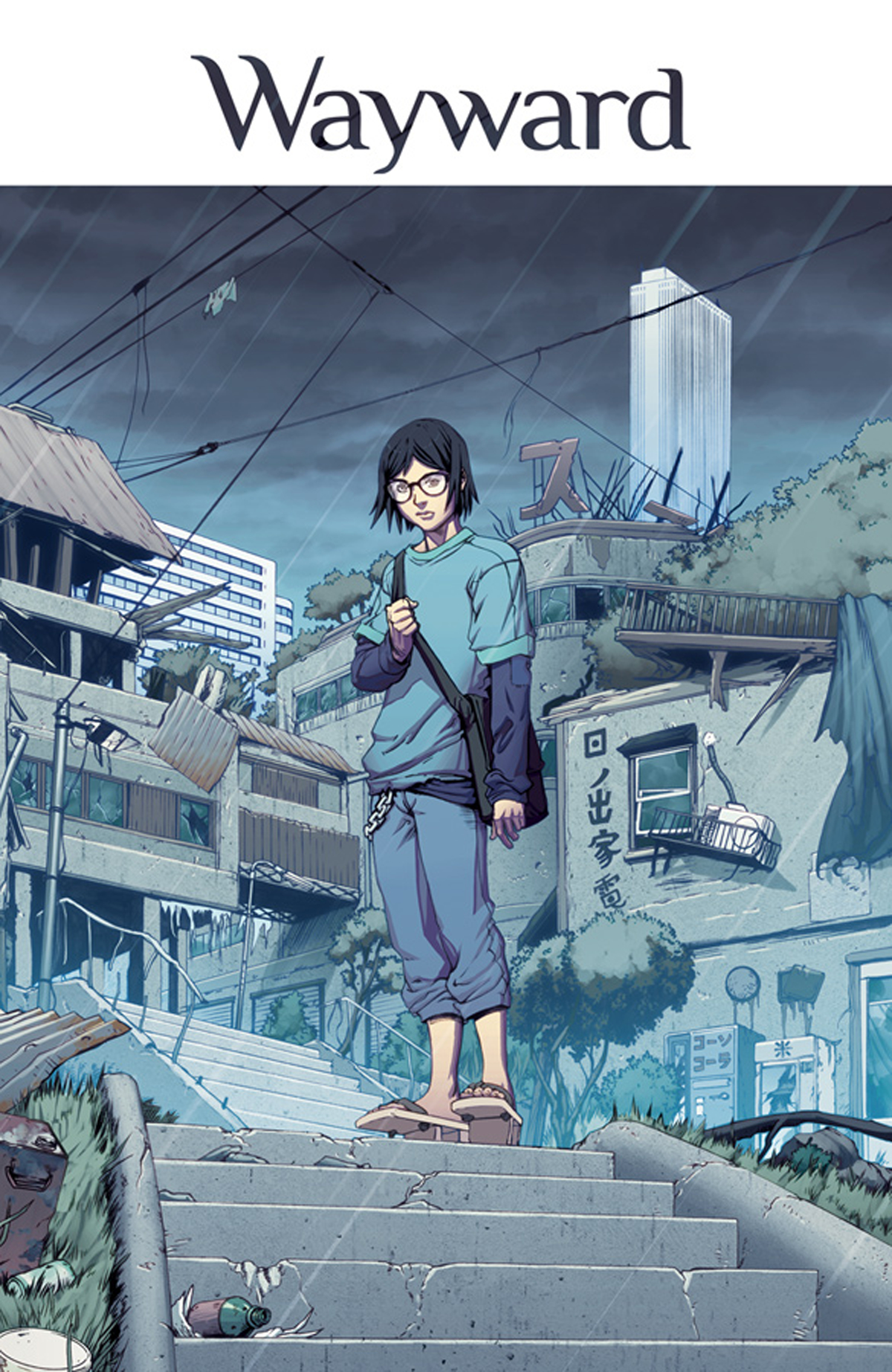 IMAGE COMICS' NEW SUPERNATURAL SENSATION!
More students with strange abilities, more creatures emerging from the shadows...Rori can see patterns pulling it all together, but can she discover the secret beneath before it's too late?
INDIE
AND THEN EMILY WAS GONE #4 (OF 5)
ARCHER & ARMSTRONG #25
BRASS SUN #6 (OF 6)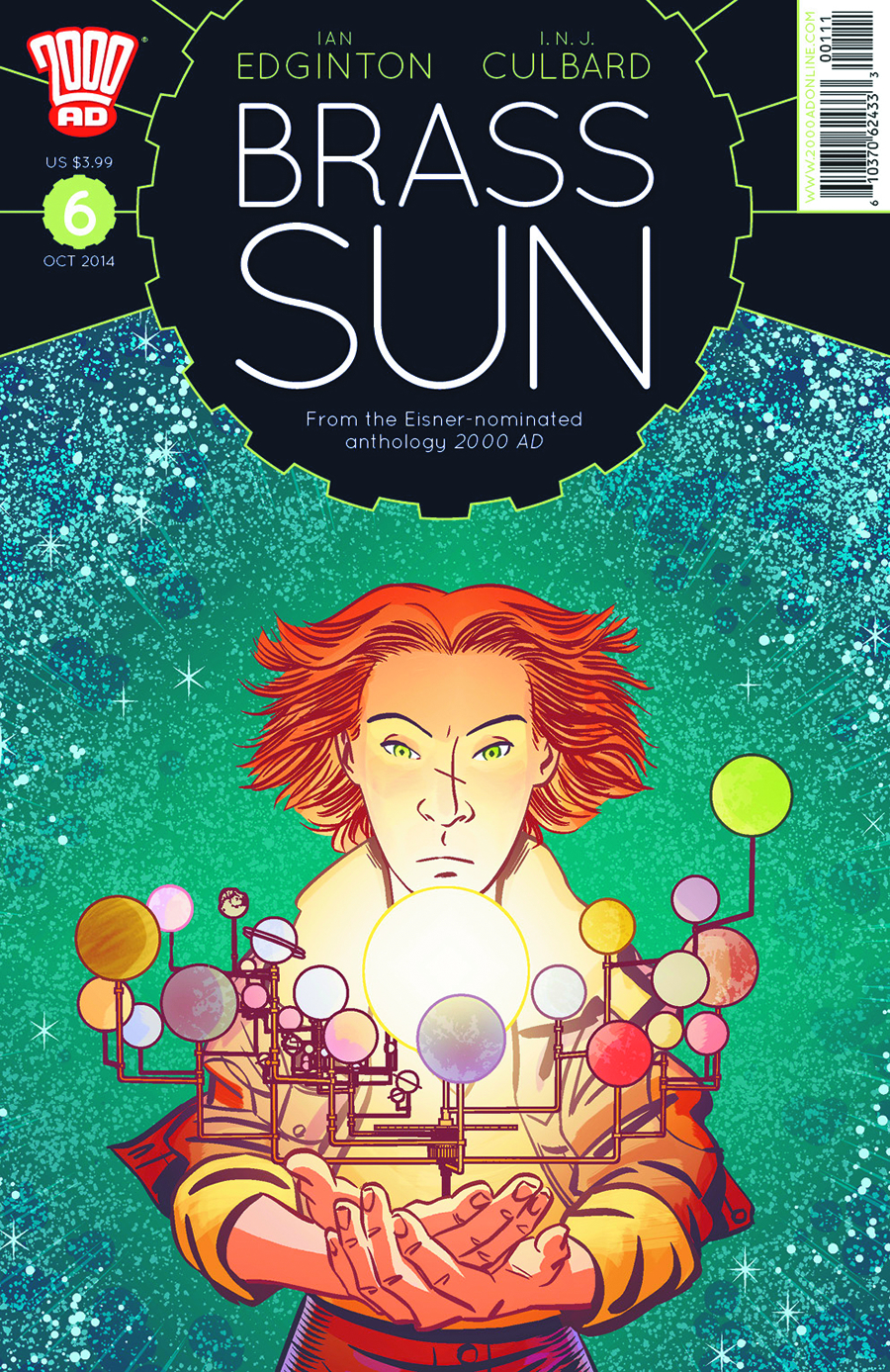 Navigating the treacherous deeps, Wren and company go in search of the miracle cure to restore the Chairman of the Guild's daughter from a living death. The Sweet Sisters though, have devilish designs of their own, however even they are unaware that Arthur, the android assassin is waiting in the wings! Concluding the amazing first series from the hit writer of Hinterkind and Scarlet Traces and the bestselling artist of New Deadwardians and Celeste.


BUNKER #7
DOCTOR WHO 11TH #4
DREDD UNDERBELLY MOVIE SEQUEL ONE SHOT
DREDD UPRISE #1 (OF 2)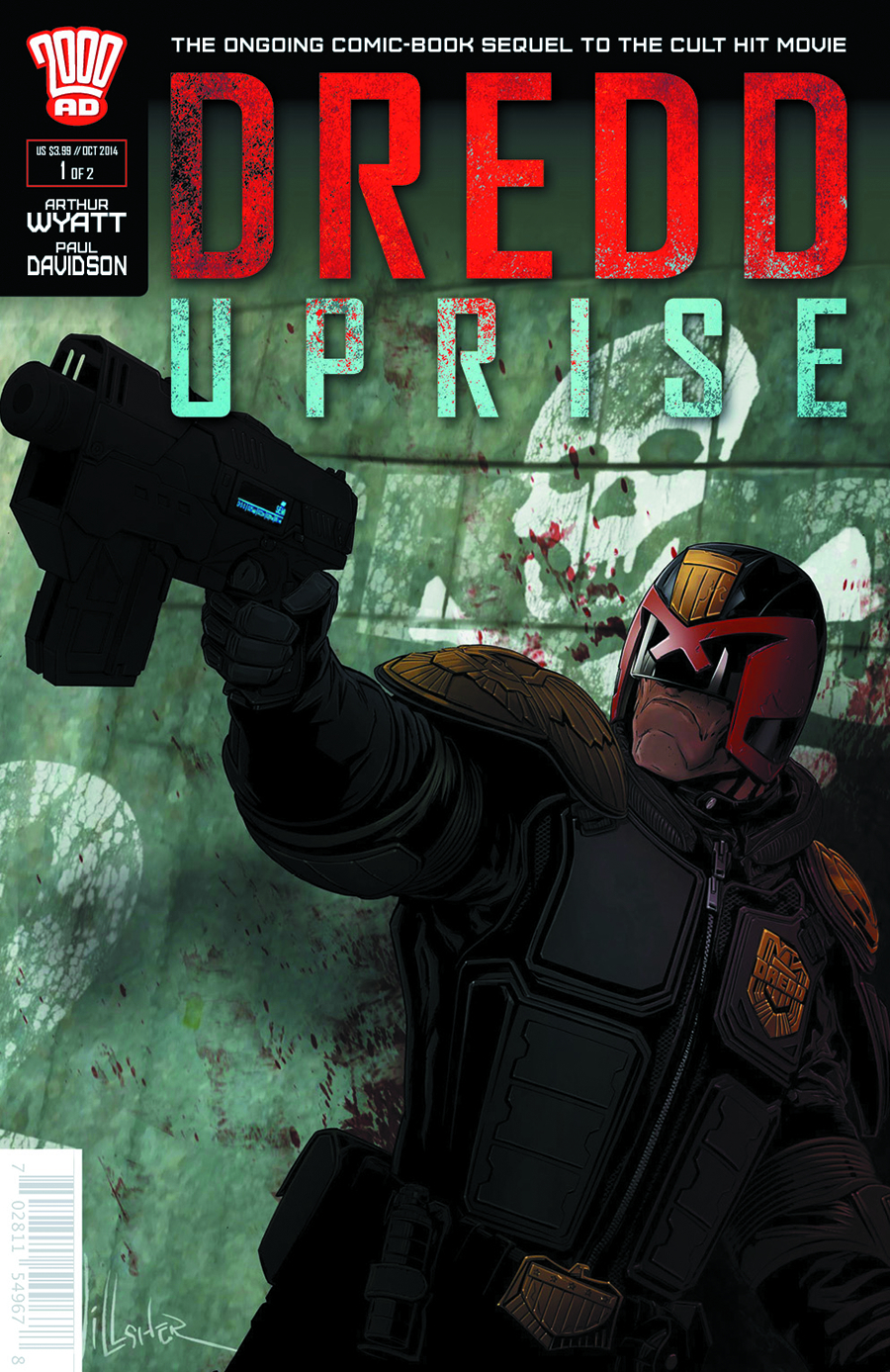 From the writer of Dredd: Underbelly and the artist of X-Men Legacy comes a new Dredd movie sequel mini-series. In the neglected sector of Mega-City One known as The Spit, tensions are reaching boiling point amongst the citizens as the shiny new mega-block Oemling Tower is being constructed for those that can afford to live in it. As the Judges face running battles with rioters, the underground movement known as Uprise stokes the flames of dissent.


HUGH HOWEYS WOOL #5 (OF 6)
MEGA MAN #42
PATHFINDER CITY SECRETS #6 (OF 6)
PHANTOM #1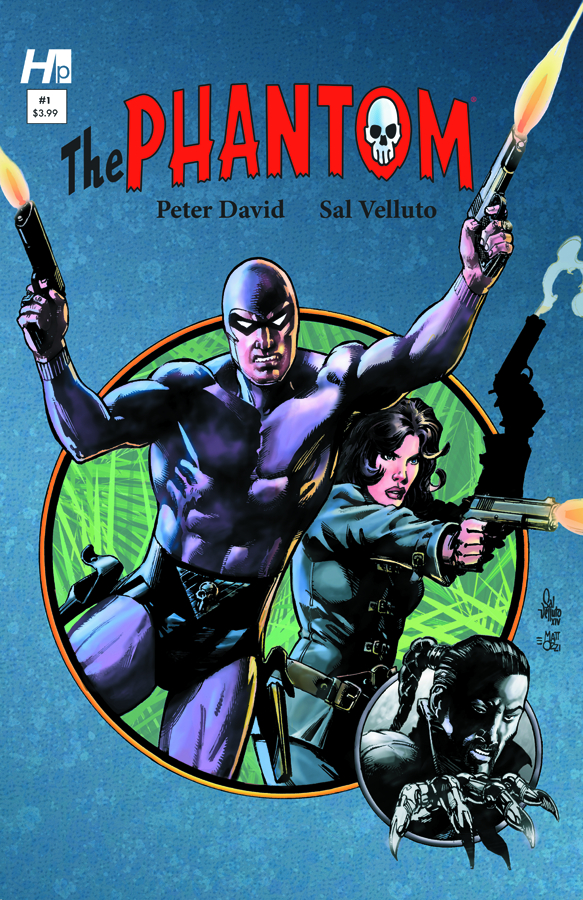 An all-new six part mini-series written by Peter David with art by Sal Velluto! The original Ghost Who Walks - The Phantom - returns in this late-1940s adventure. This classic tale pits The Phantom against the Singh Brotherhood and their metal-handed leader who are intent on plundering an ancient fabled City of Gold. Only The Phantom, Diana and a newly found ally (taken from the pages of the first Phantom adventure) can stop them! Filled with action, suspense, intrigue and surprises that will thrill both newcomers to the legends and his millions of already existing fans!


ROGUES THE BURNING HEART #1 (OF 5)
SIMPSONS COMICS EXPLOSION #1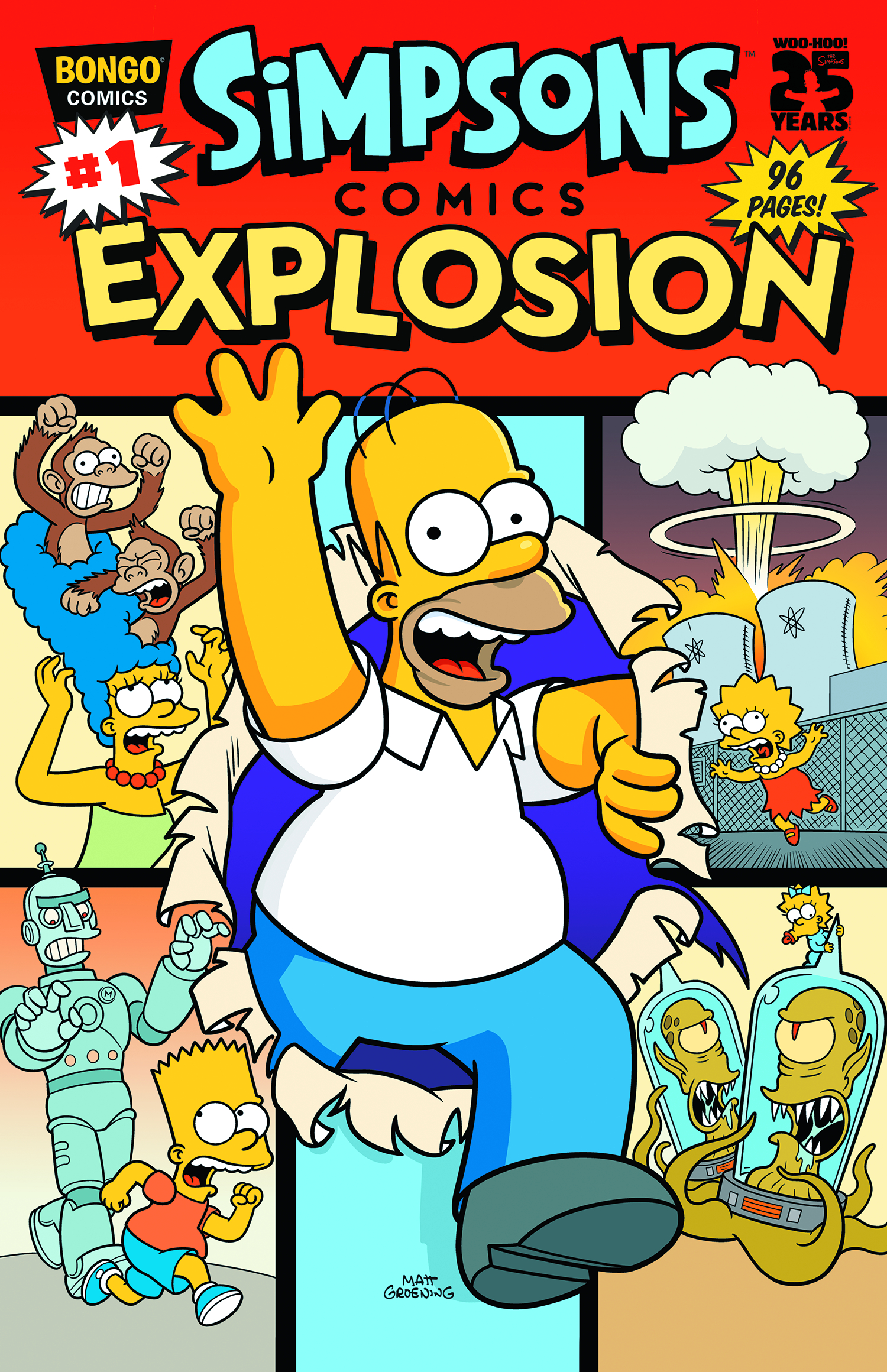 Bongo presents a new, explosive, oversized, 96-page, annual comic collection with loads of highly-charged, Simpson-sational stories from cover to cover! Homer Simpson becomes television's newest reality star as his bottomless appetite and cast iron stomach are put to the test and pushed to the limits week after week on Man Vs. Beast Vs. Food. Bart and Ralph are teamed together as part of a new program called Kid Cops, but when it comes down to it, which one is the good cop, and which one is the bad cop? Then the subhuman grade cuisine in the Springfield Elementary cafeteria is replaced by the best that the school food service industry has to offer, making the students healthier and smarter and leading to one thing world domination! This bountiful and bomb-tastic annual will blow your mind to smithereens!


SONIC BOOM #1
SONIC SUPER DIGEST #9
SONIC UNIVERSE #69
TUKI SAVE THE HUMANS #2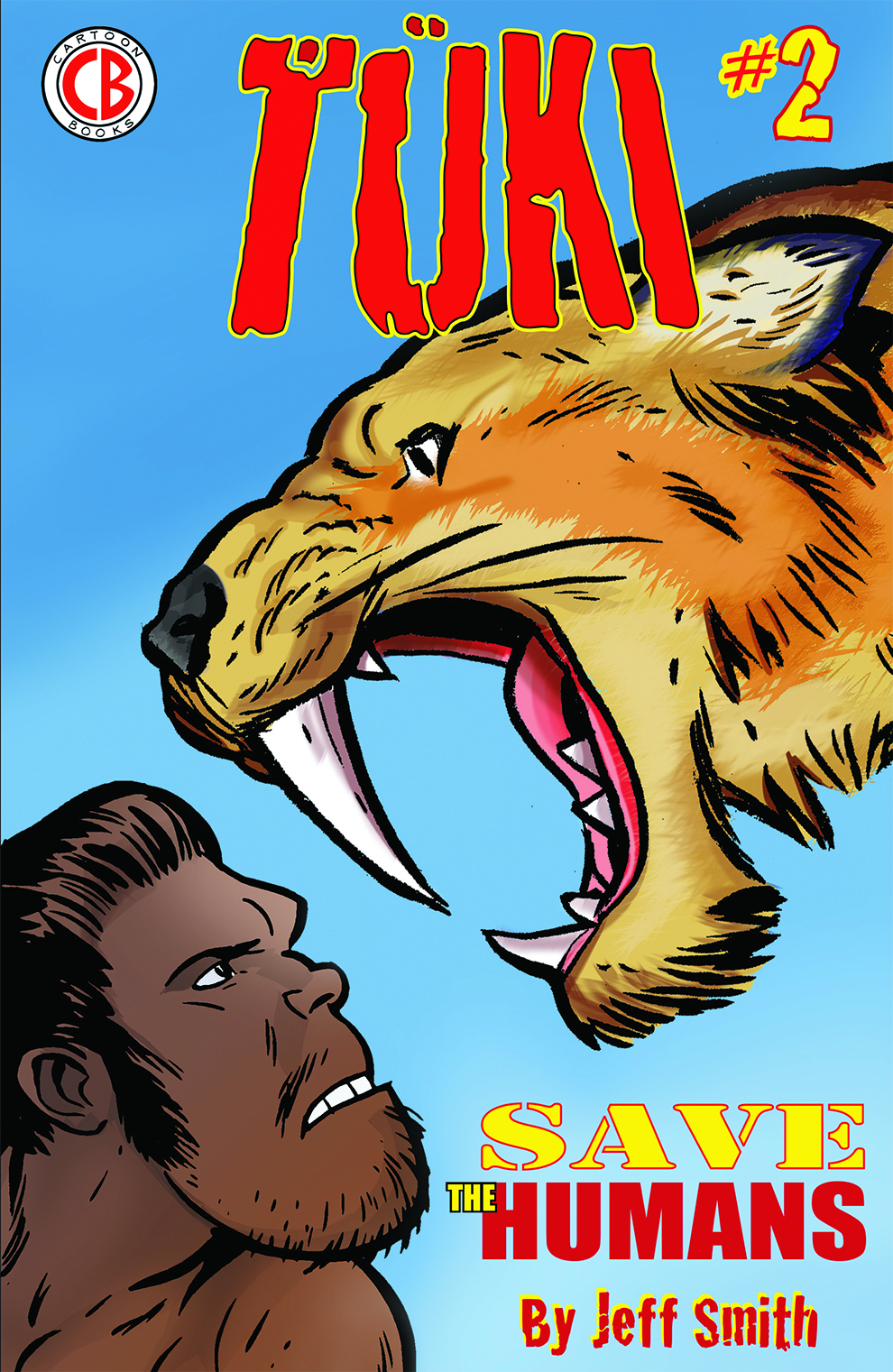 Tuki the Giant-Killer! Hot on the heels of the award-winning issue #1 (National Cartoonists Society Reuben Award for Best Long Form Comic On Line) comes the next chapter in the story of the first human to leave Africa. After meeting and saving a shaman homo habilis, Tuki comes face to face with a sabretooth tiger! And that's just the beginning! Tuki ignores the shaman's warning and soon finds himself in the path of an angry giant! Don't miss an issue of the newest ongoing series from the creator of Bone and RASL!
MARVEL
ALL NEW X-MEN #33
AXIS CARNAGE #1 (OF 3)
AVENGERS & X-MEN: AXIS TIE-IN!

Carnage is back in NYC and the city will never look at him the same way again!
Something incredible has happened to the symbiote serial killer in AVENGERS & X-MEN: AXIS that will have Cletus and you reeling!
AVENGERS & X-MEN: AXIS TIE-IN!
Carnage is back in NYC and the city will never look at him the same way again!
Something incredible has happened to the symbiote serial killer in AVENGERS & X-MEN: AXIS that will have Cletus and you reeling!
AXIS REVOLUTIONS #1 (OF 4)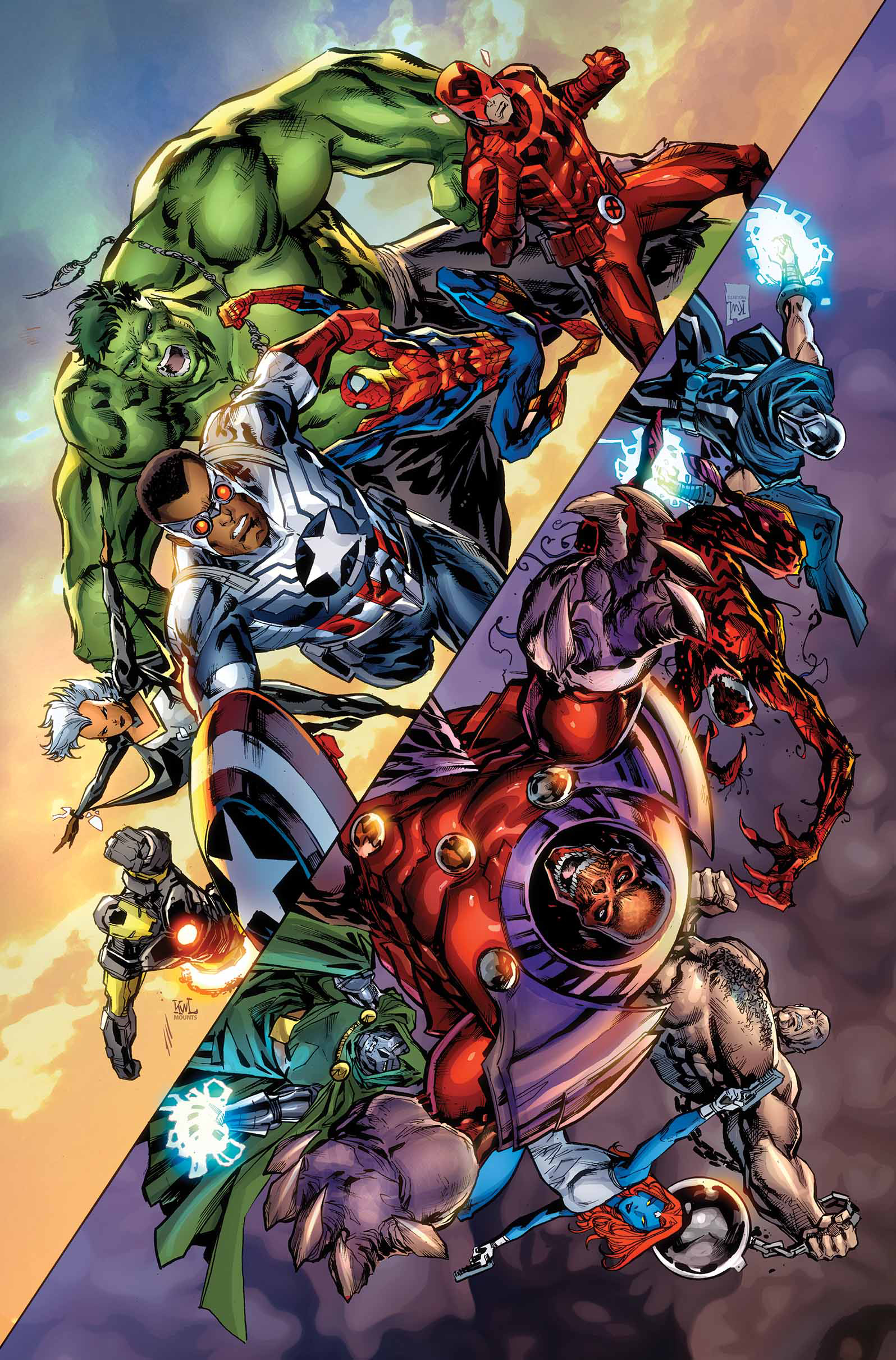 AVENGERS & X-MEN: AXIS TIE-IN!
Companion series to Marvel's newest blockbuster event, AVENGERS & X-MEN: AXIS!
Featuring stories from the Avengers and X-Men's epic battle with the Red Skull!
As the Red Skull broadcasts hate across the globe, will our heroes be able to quell the madness? Or might they just be swept up in it?
DEATH OF WOLVERINE DEADPOOL AND CAPTAIN AMERICA #1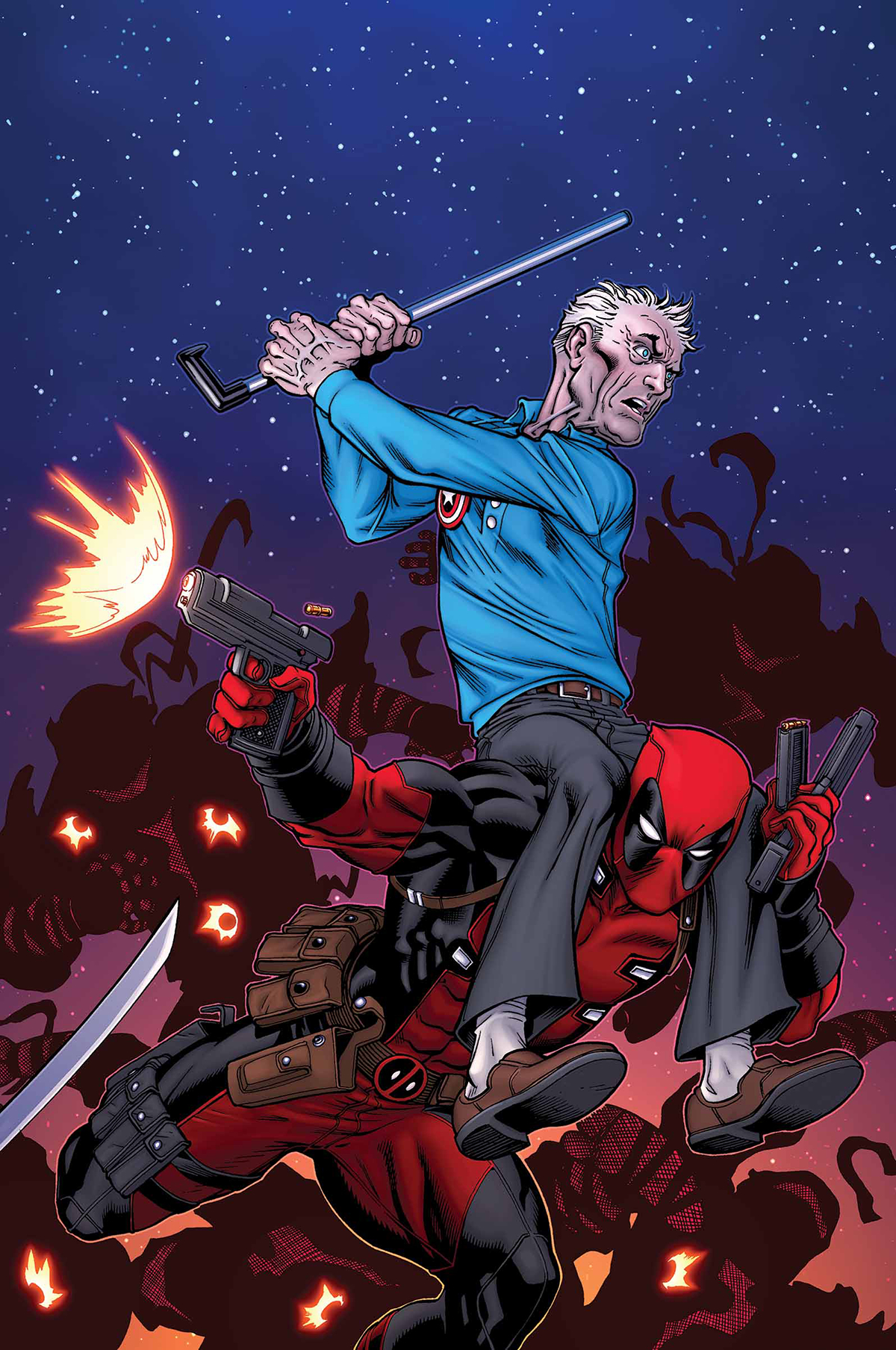 Did you know Wolverine is dead?
I bet some people would love to get their hands on his DNA to clone him...
Logan's old pals Deadpool and Steve Rogers are gonna make sure that doesn't happen.
DEATH OF WOLVERINE LOGAN LEGACY #3 (OF 7)
DEATHLOK #1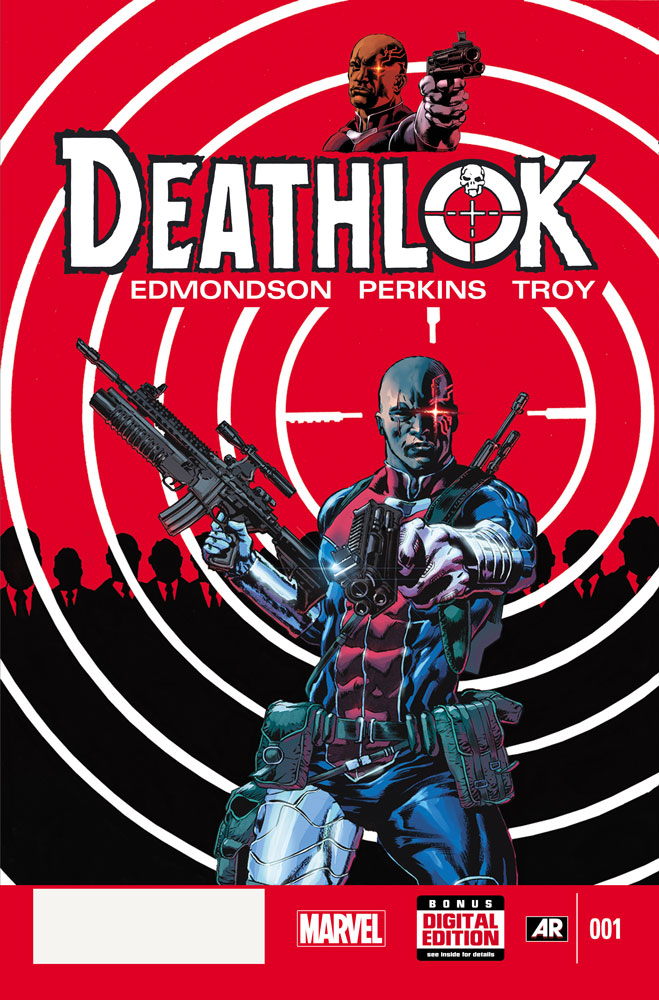 "Enemy of My Enemy"
After Michael Collins, there was Henry Hayes
A medic who travels to war zones to heal the wounded, he has no idea that when he's in the field, he's activated by a mysterious group and becomes the ultimate weapon of assassination and war: DEATHLOK
From the writer of BLACK WIDOW and THE PUNISHER comes a new take on the iconic cyborg character making waves on Marvel's Agents of S.H.I.E.L.D.
ELEKTRA #7
FANTASTIC FOUR #12
GUARDIANS OF GALAXY #20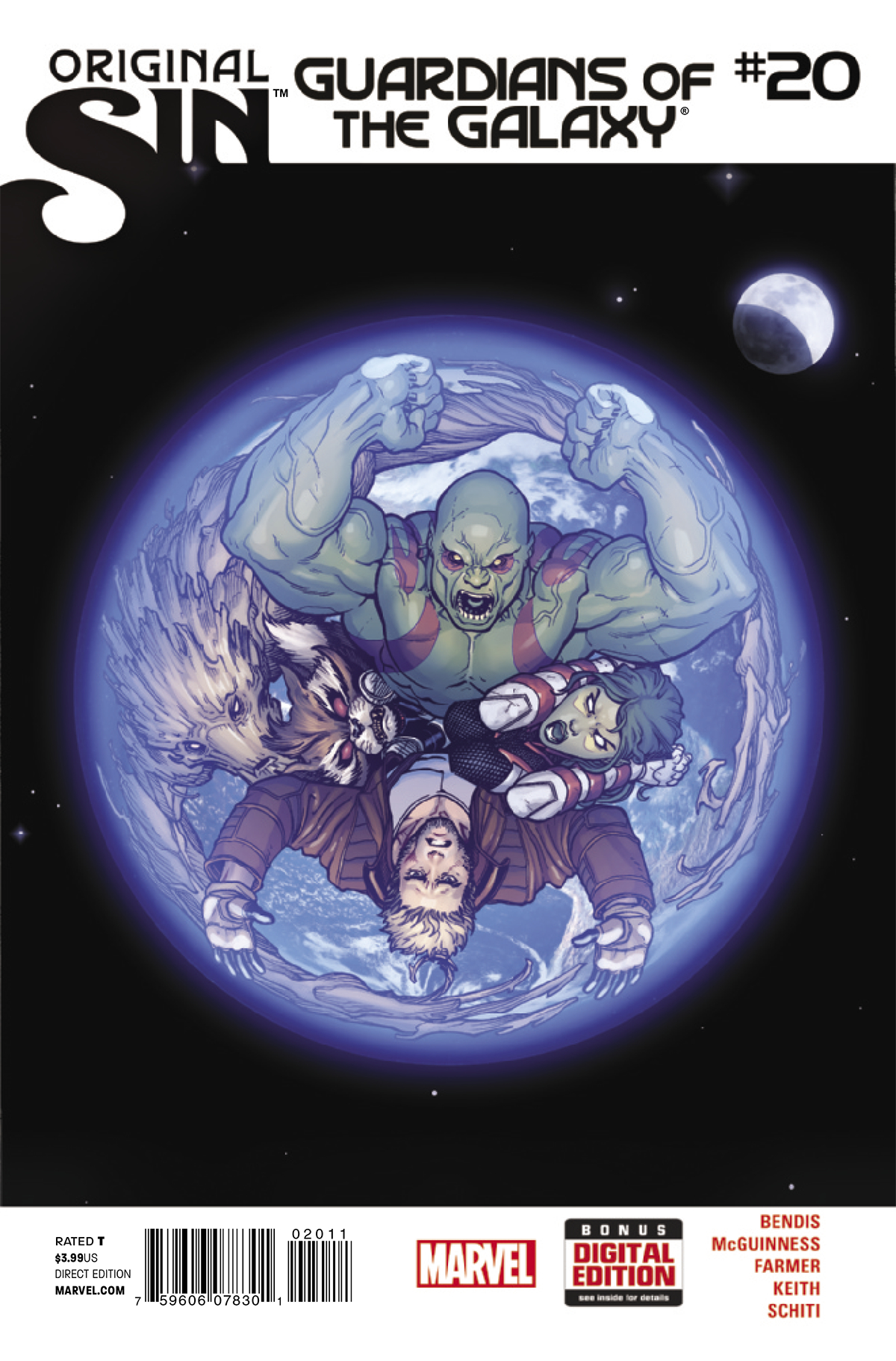 The FINAL CHAPTER of what really happened in the Cancerverse!
Remember when Star-Lord and Nova were going to sacrifice their lives to take out Thanos?
And remember how Drax was supposed to have died?
Well, Nova seems to be the only one missing now. Time to get some answers here!
INHUMAN #7
MARVEL 75TH ANNIVERSARY CELEBRATION #1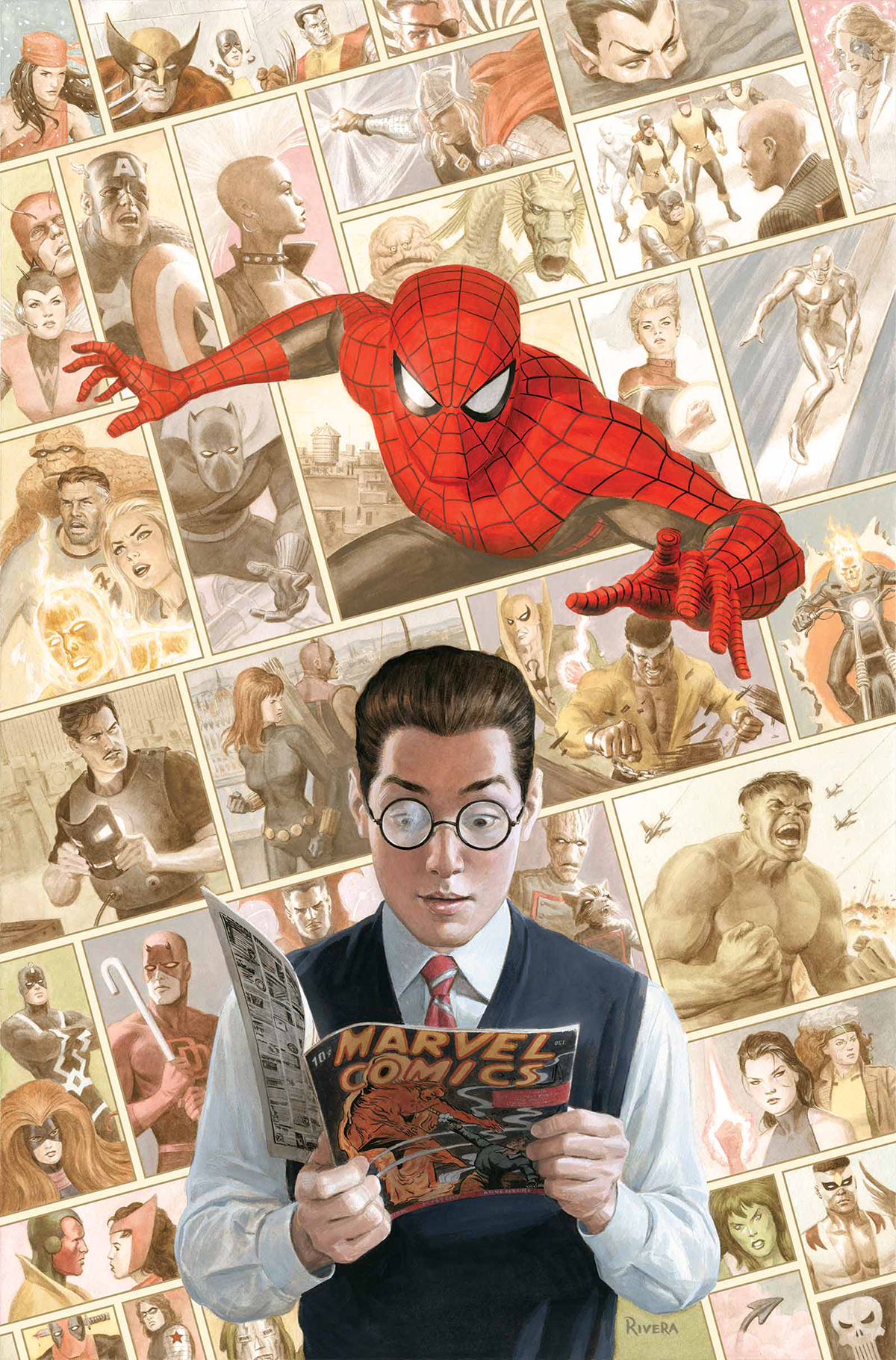 A super-sized celebration of 75 years of the World's Greatest Comics!
What happened the day the Marvel Universe was born? James Robinson and Chris Samnee have the answer! Legendary artist Bruce Timm adapts the very first Captain America story Stan Lee ever wrote, from 1941! As Spider-Man battles the Kingpin, Peter Parker's pals -n- gals lament his absence, in a story by Tom DeFalco and Stan Goldberg.
Brian Michael Bendis & Michael Gaydos guide Netflix's Jessica Jones as she investigates a case with roots in the past of the Marvel Universe! Wolverine's "father" Len Wein and Paul Gulacy recount an untold encounter between Logan and Sabretooth!
And More!
MARVEL UNIVERSE ULTIMATE SPIDER-MAN #31 SYU
NOVA #22
THANOS A GOD UP THERE LISTENING #4 (OF 4)
THUNDERBOLTS #32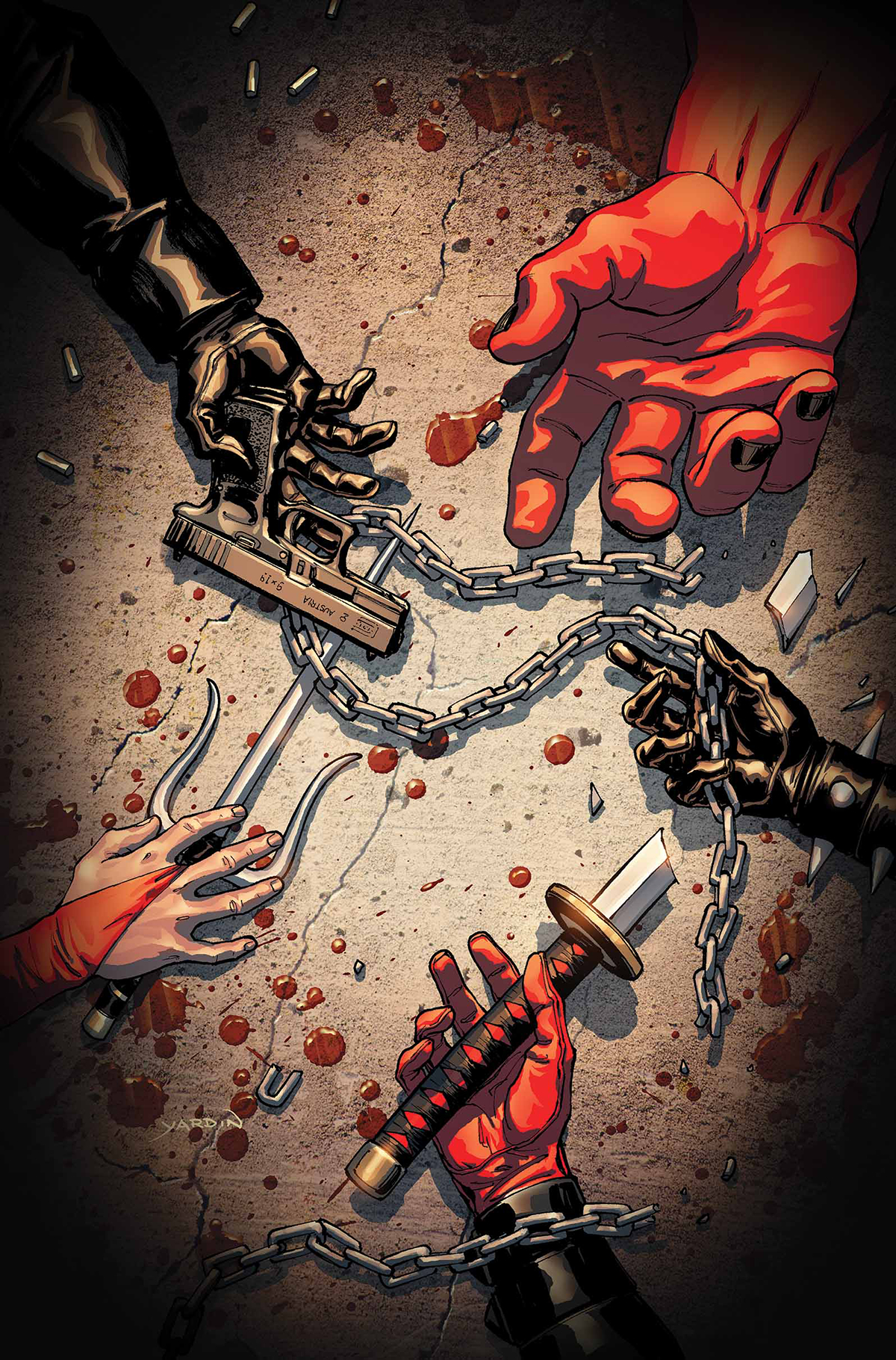 The Punisher vs. the Thunderbolts - FINAL CHAPTER
Will the Thunderbolts prove to be the complete failure Punisher believes them to be?
This final issue of the series will reveal all.
WOLVERINE AND X-MEN #11