Great books arriving this Wednesday: Buffy and the Scooby Gang face a new threat in BUFFY SEASON 10 Vol 1, martial arts expert Danny Rand is back in the ALL NEW IRON FIST, a new, bonus content filled edition of Matt Fraction's spy thriller CASANOVA, gorgeous artbooks for DRAGON AGE: INQUISITION, DISHONOURED and FINAL FANTASY, catch up with one of the most popular series of recent years with the DELUXE SAGA Vol 1, all ages fish-out-of-water tale PRINCESS UGG, and new collections for LAZARUS, THOR, GUARDIANS OF THE GALAXY, MIND MGMT, BATMAN DETECTIVE COMICS, WOLVERINE, AQUAMAN and RUNAWAYS.
What are you excited to read this week? Talk to us @DavesComics!
AQUAMAN HC VOL 05 SEA OF STORMS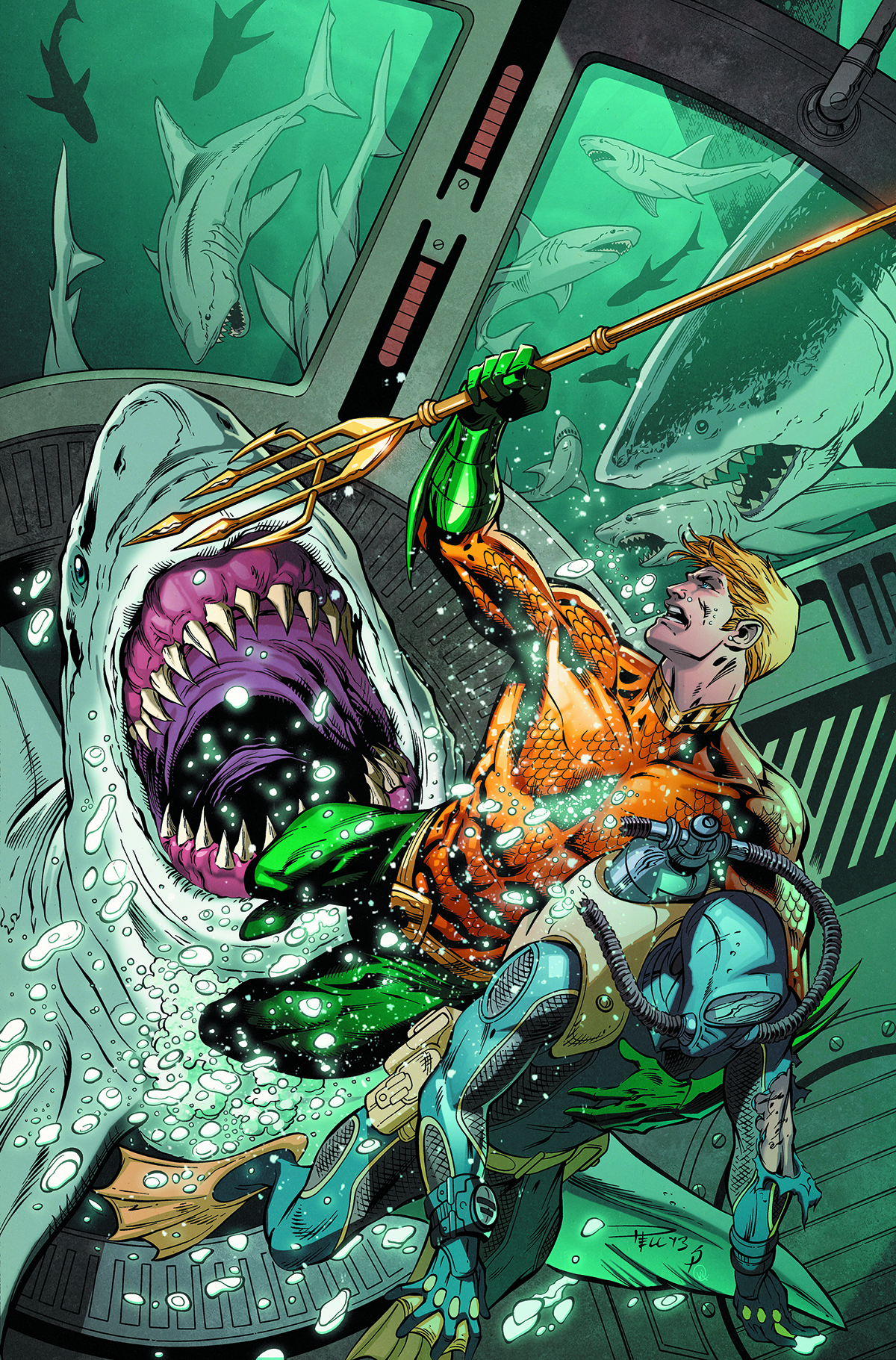 "Sea of Storms" is collected from AQUAMAN #26-32 and ANNUAL #2! Aquaman faces a forgotten Atlantean legend: the Karaqan! A massive crustacean of incredible power, the Karaqan once served the King of Atlantis, but now poses one of his greatest threats. And when Aquaman's trident is stolen, a host of ancient evils is freed from a mysterious portal along with the Greek demigod, Hercules! All this, and Arthur Curry's high school reunion!
AQUAMAN TP VOL 04 DEATH OF A KING (N52) Unfolding from "Throne of Atlantis" comes a murder mystery that sends Aquaman to the ends of the Earth to reveal a reveal a threat to those closest to him! Plus, Aquaman enlists The Others to help find a missing relic in the Southwestern United States before his enemies can get to it and possess untold power. Collecting AQUAMAN #17-19 and 21-25.
ART OF DRAGON AGE INQUISITION HC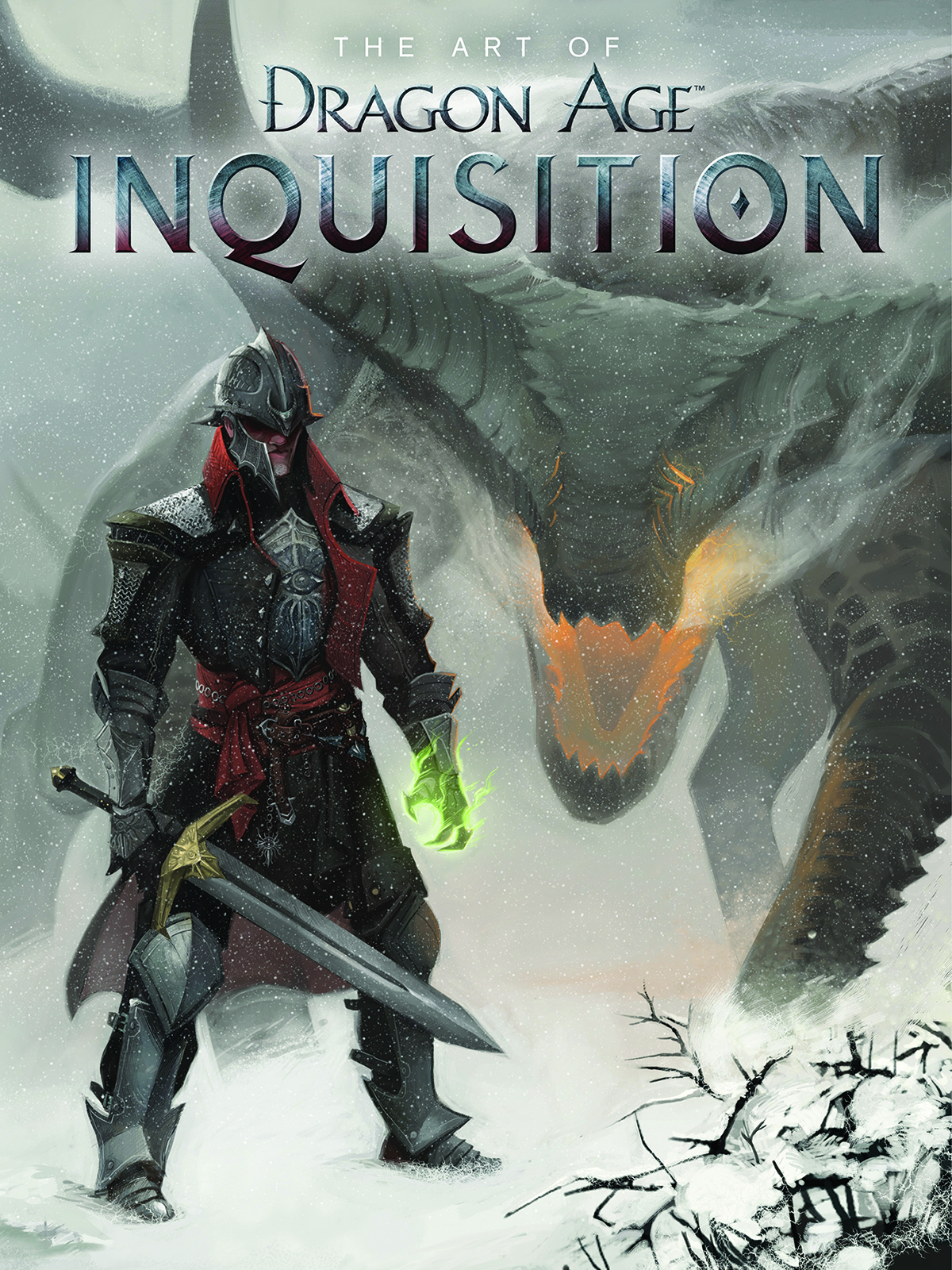 The next generation of fantasy is here! Go behind the scenes of Dragon Age: Inquisition, the most ambitious game ever created by legendary developer BioWare!
Featuring hundreds of never-before-seen art pieces and commentary from the developers themselves, this volume offers revealing insight into the inspiration and creation of every facet of Dragon Age: Inquisition, from the heroes to the wondrous weapons they wield, the powerful beasts they battle, and the extraordinary world they inhabit.
Filled with never-before-seen art and commentary by the creators of Dragon Age!
BATMAN DETECTIVE COMICS HC VOL 05 GOTHTOPIA (N52)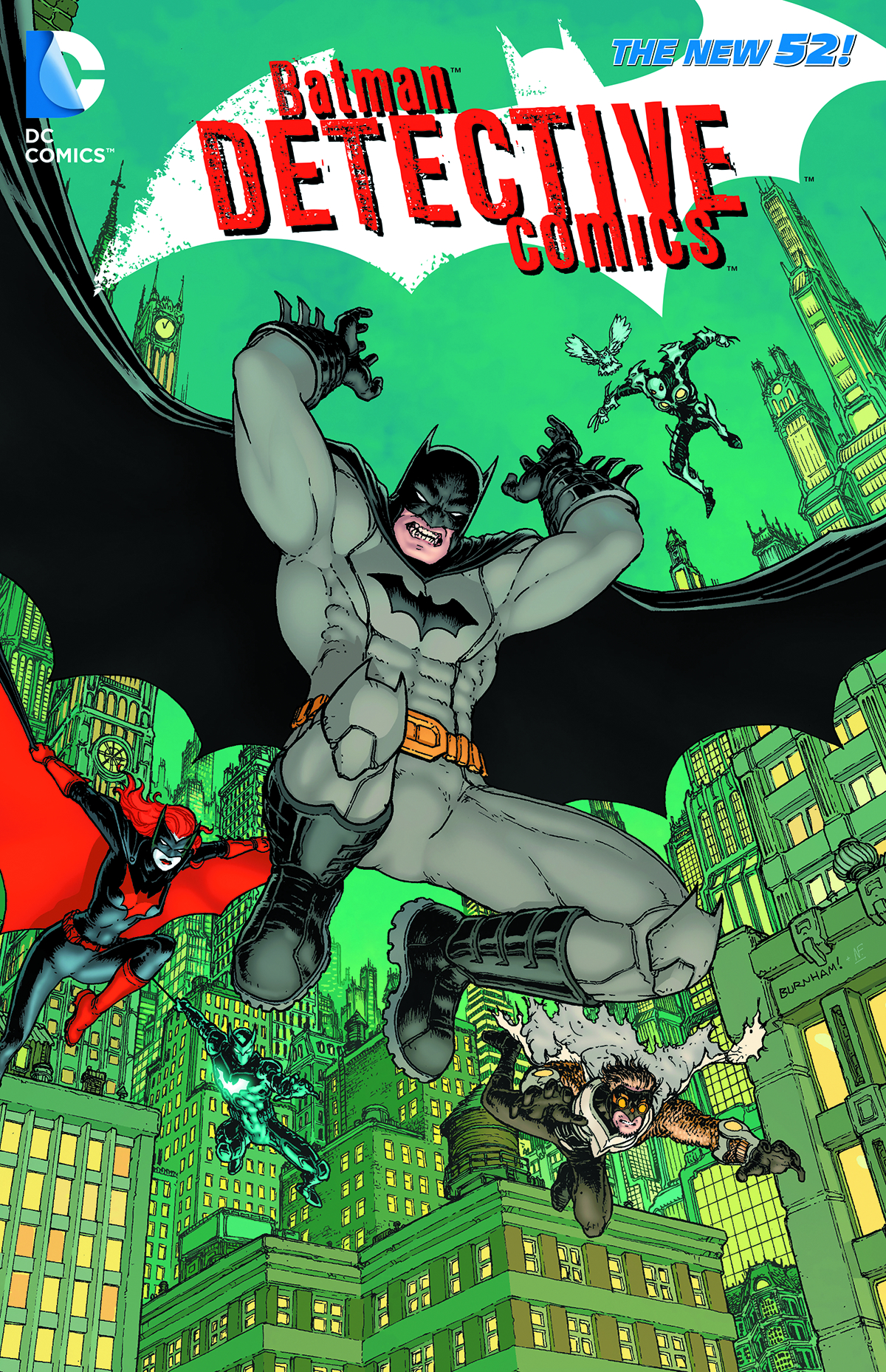 Who - or what - has created this twisted vision of the Dark Knight's hometown? As far as anyone knows, Gotham City is and always has been a crime-free utopia, patrolled by the white-clad Batman and his sidekick, Selina Kyle, a.k.a. Catbird. Don't miss the strange adventure from DETECTIVE COMICS #25-29, including the amazing DETECTIVE COMICS #27!
BATMAN DETECTIVE COMICS TP VOL 04 THE WRATH (N52) The Caped Crusader is challenged by the mystery of the 900 in a special tale celebrating the 900th issue of DETECTIVE COMICS! Plus, Batman faces two new foes: Emperor Penguin and the deadly vigilante known as The Wrath! Collects DETECTIVE COMICS #19-24 and ANNUAL #2.
BOUNCE TP THE ENTIRE MIND-BENDING SAGA OF THE BOUNCE - ALL IN ONE BOOK!
Experience the story as it was meant to be experienced! Japser Jenkins is living a double life...along with a handful of newly-superpowered freaks. But is it really his life? Or ours? The hidden secret of our very existence can be found within this book!
Collects THE BOUNCE #1-12
BTVS SEASON 10 TP VOL 01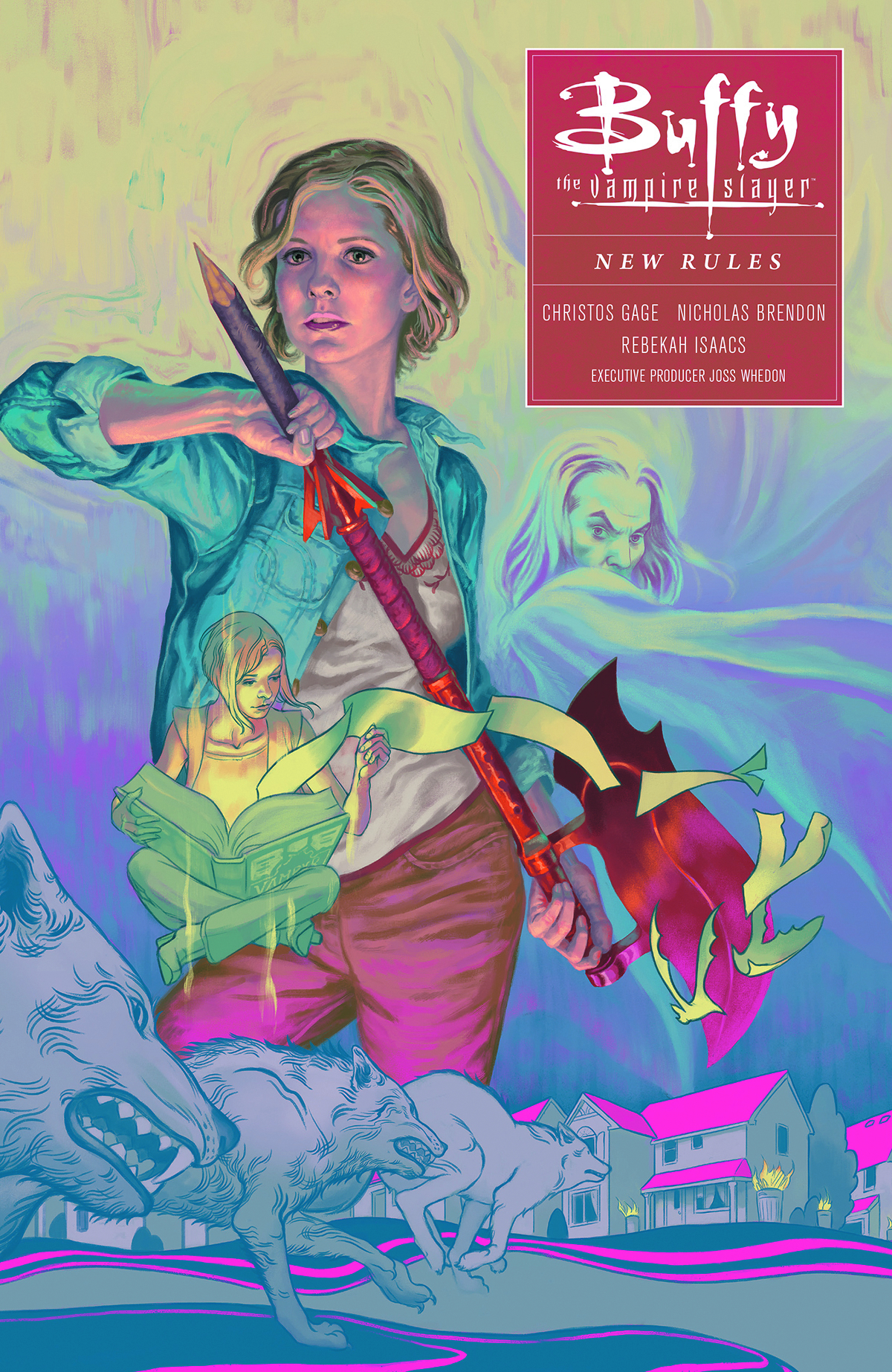 While slaying a hoard of zompires, Buffy and her pals are shocked to discover a new kind of vampire: harder to kill, able to transform and walk in the light of day-like Dracula . . . The rules of magic are literally being rewritten . . .
Collects Buffy the Vampire Slayer Season 10 #1-#5.
CASANOVA COMPLETE ED HC VOL 01 LUXURIA
Casanova Quinn, a decadent thief and black sheep to the most famous family in global super-espionage, gets kidnapped across parallel dimensions where survival means masquerading as the greatest secret agent the world has ever known...Casanova Quinn. The first volume of the ultimate in science fiction spy psychedelia collected in an ultra-deluxe oversized edition. At long last, all the covers, all the content, all the comics, between two gorgeous covers. By MATT FRACTION (SEX CRIMINALS, SATELLITE SAM, Hawkeye), GABRIEL BÁ (UMBRELLA ACADEMY, Daytripper), and FÁBIO MOON (Daytripper, BPRD).
Collects CASANOVA #1-4
DISHONORED DUNWALL ARCHIVES HC The artwork, manuscripts, and scraps of information gathered throughout Dunwall are collected at last. It has been a long and difficult journey to archive these tales of our cursed city, but it is my hope that you, reading this now, will take heed, and learn from those gone before you to forge your own destiny. The Dunwall Archives are now yours-what will you do with them now that you know the truth in these pages?
Combines every piece of in-game text with never-before-seen art in a design that feels like it came right out of the game!
Dishonoured won the 2012 Spike video game award for Best Action Adventure Game and the 2013 BAFTA award for Best Game.
DISNEY FROZEN CINESTORY VOL 01
Fearless optimist Anna sets off on an epic journey - teaming up with rugged mountain man Kristoff and his loyal reindeer Sven - to find her sister Elsa, whose icy powers have trapped the kingdom of Arendelle in eternal winter. Encountering mystical trolls and a hilarious snowman named Olaf along the way, Anna and Kristoff battle the elements in a race to save the kingdom. Audiences who thrilled to the adventures of Anna and Elsa on the big screen can relive their favorite moments in this oversized graphic novel keepsake featuring an introduction by Leonard Maltin. With hundreds of movie stills and over 300 pages of adventure and laughs, the Frozen Cinestory will transport fans back to Arendelle time and time again!
EC GEORGE EVANS ACES HIGH HC This collection includes all of George Evans' highly-acclaimed stories for Aces High, EC's famous air war title. As a bonus, we present Evans' never-before-reprinted 3-D story of World War I ace Frank Luke (in regular, easy-on-the-eyes 2-D). This volume also includes numerous crime and shock stories plus other war stories done in collaboration with Harvey Kurtzman. Like all books in the Fantagraphics EC line, Aces Highfeatures essays and notes by EC experts on these superbly crafted, classic comic book masterpieces
FAIREST IN ALL THE LAND TP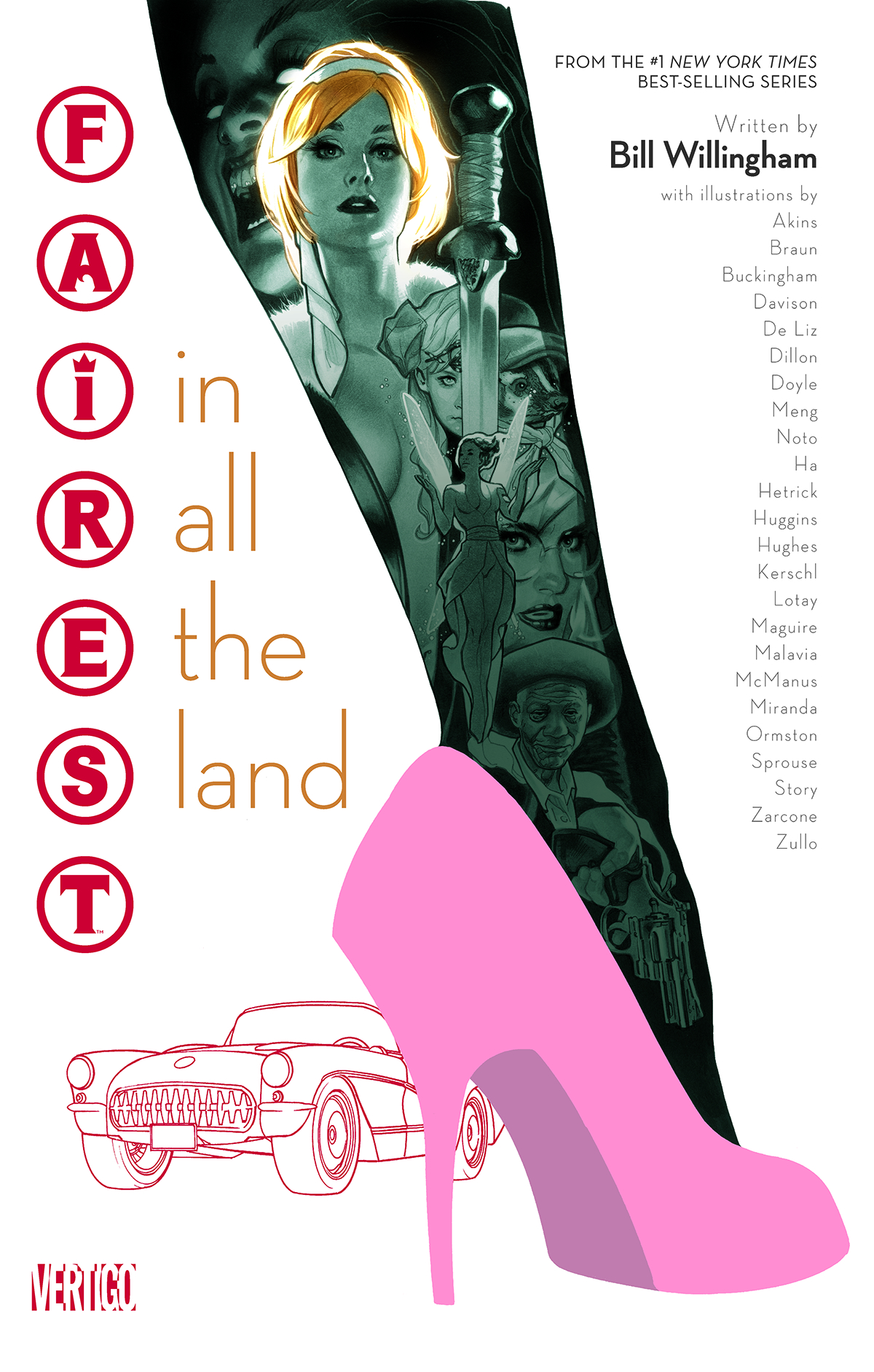 In the grand tradition of FABLES: 1001 NIGHTS OF SNOWFALL, this original FAIREST graphic novel features short stories written by Bill Willingham, as told through the Magic Mirror! This title features artwork by some the finest artists in comics!
GOTG BY ABNETT AND LANNING COMPLETE COLL TP VOL 02 Can the Guardians of the Galaxy stop the War of Kings? When Black Bolt and Vulcan square off, and the Inhumans and Shi'ar ravage entire planets, the Guardians are stuck in the middle! As new discoveries are made and old friends are betrayed, the new Guardians must stand shoulder-to-shoulder with cosmic legends to survive! But when the Fault, a massive rift in reality, releases a viral xenoform that threatens to destroy the cosmos, the bruised and battered Guardians must return the creature to its own dimension before the unthinkable happens. Unfortunately, the Universal Church of Truth believes the creature is its saviour and will stop at nothing to free the beast! But who is pulling the zealots' strings? Can the Guardians uncover the true threat and restore peace to a war-ravaged universe? Collecting GUARDIANS OF THE GALAXY (2008) #13-25.
GRAPHIC CANON OF CHILDRENS LITERATURE TP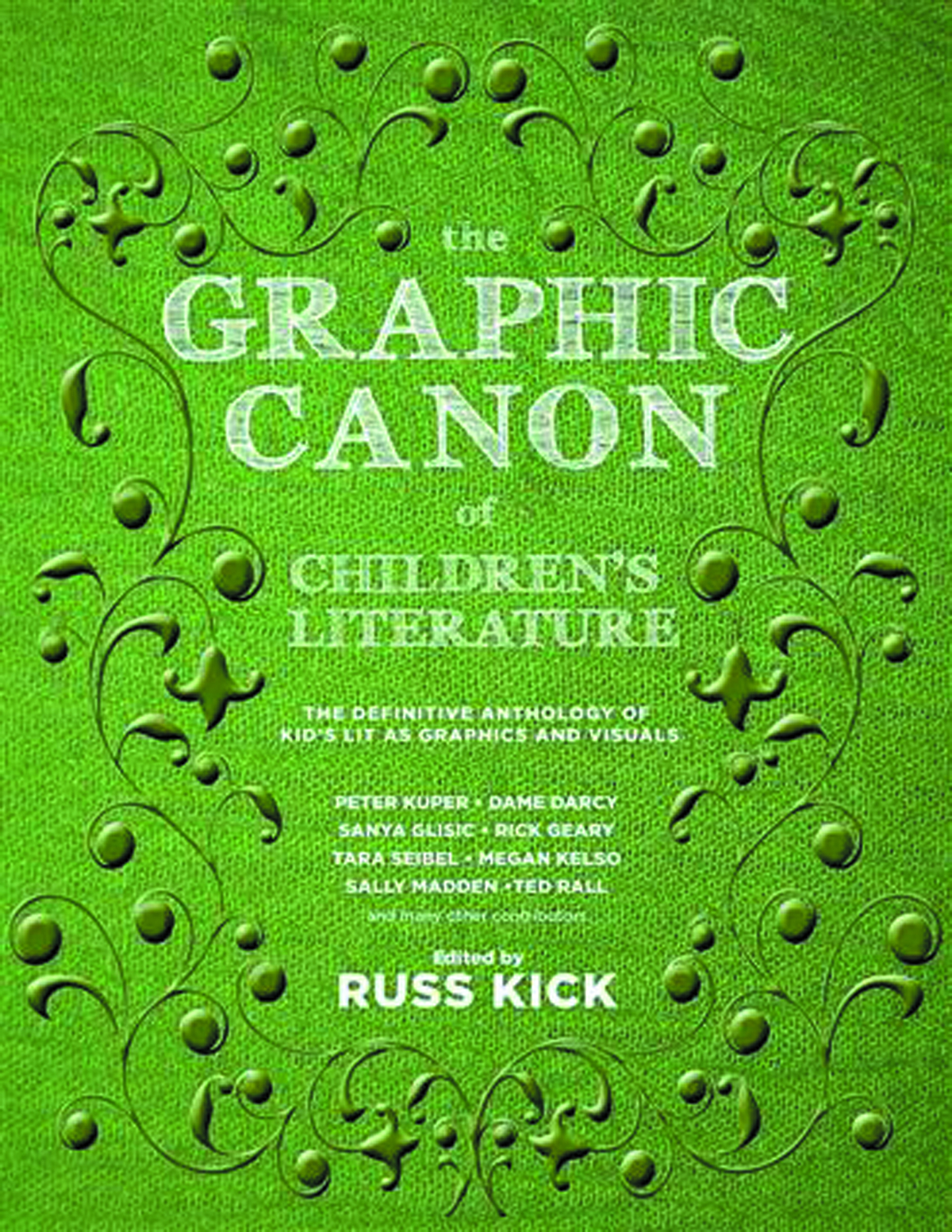 The original three-volume anthology The Graphic Canon presented the world's classic literature, from ancient times to the late twentieth century-as eye-popping comics, illustrations, and other visual forms. In this follow-up volume, young people's literature through the ages is given new life by the best comics artists and illustrators. Fairy tales, fables, fantastical adventures, young adult novels, swashbuckling yarns, your favourite stories from childhood and your teenage years. They're all here, in all their original complexity and strangeness, before they were censored or sanitised.
GUARDIANS GALAXY PREM HC VOL 03 GUARDIANS DISASSEMBLED With the entire galaxy gunning for the Guardians and Star-Lord missing, its time to bring in a little help. But as the Guardians of the Galaxy get ready for new members Venom and Captain Marvel, unexpected dangers arise that promise to tear the team to its core! Where in the universe is Star-Lord? What does his disappearance mean for Earth's safety? And can he survive on the run from a mysterious new adversary without the aid of the Guardians? Plus: The Guardians of the Galaxy investigate the mystery of a S.H.I.E.L.D. Helicarrier that suddenly appears in outer space! And the series celebrates a milestone with two special stories by former GUARDIANS writers Dan Abnett and Andy Lanning! Collecting FREE COMIC BOOK DAY 2014 (GUARDIANS OF THE GALAXY) #1, and GUARDIANS OF THE GALAXY (2013) #14-17 and ANNUAL #1.
IRON FIST LIVING WEAPON TP VOL 01 RAGE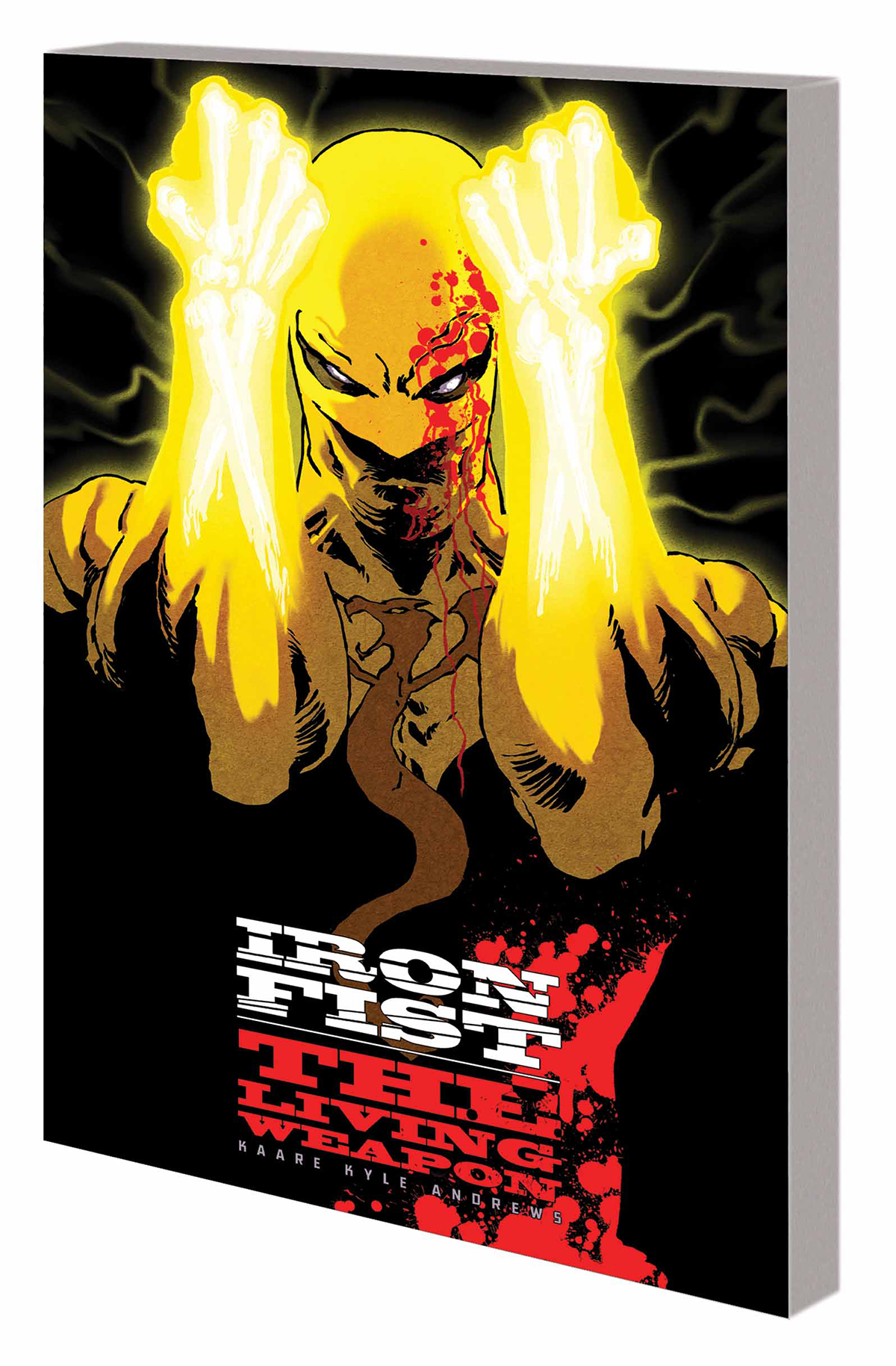 A one-of-a-kind kung-fu action epic directed by the inimitable Kaare Andrews! Danny Rand, a.k.a. Iron Fist, is haunted by the consequences of choosing death over life. But when he receives a message from his mystical homeland of K'un Lun, Danny must return and relive his blood-soaked origin of betrayal and vengeance! K'un Lun is under attack, reduced to ruins - and the villain behind this nightmare is terribly close to Danny's heart! With everything broken and the wolves at the door, there may be no place left to hide that's safe from the ghosts of Danny's past! An old friend returns to aid him, but is the Iron Fist broken beyond repair? Hope is reborn with talons and fire, but revenge is a weapon that cuts both ways. Will Danny survive the bloodletting?
Collecting IRON FIST: THE LIVING WEAPON #1-6.
JUXTAPOZ HYPERREAL HC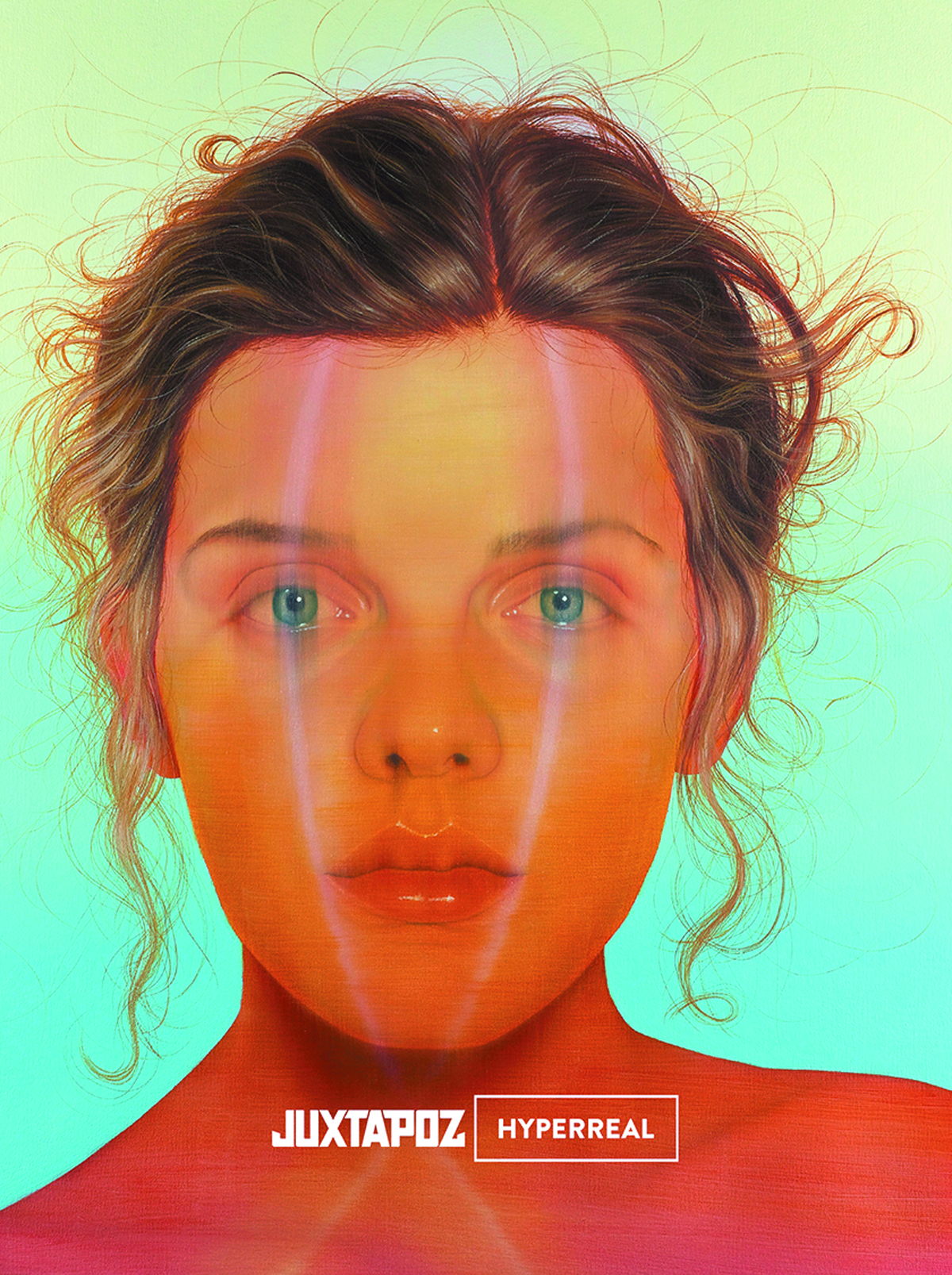 Here Juxtapoz curates a book representing a new generation of painters who have excelled at photorealism and hyperrealism, but have taken the mediums and injected them with new styles, techniques, ideas and individual personality. The resulting work is beyond categorization. The selection of works focuses on talent and technique in the figurative realm. Half a dozen works and a mini interview from each artist, including Dan Witz, Hilo Chen, Jonathon Veo, Diego Gravinese, Omar Ortiz, Jenny Morgan, Jenn Mann, Joel Rea, Alyssa Monks, Vigal Ozeri, Glennray Tutor, Ian Cumberland, Aaron Nagel, Lu Cong, Lee Price, Taisuke Mohri and Dan Voinea brings this collection to life.
LAZARUS HC VOL 01 This prestige hardcover collects the first two arcs of the critically acclaimed and New York Times bestselling series; "Family," which introduces Forever Carlyle and her Family as they are brought to the brink of war in a future of economic collapse; and "Lift," where Forever uncovers a terrorist plot against her Family while another family altogether, the Barrets, take desperate measures to escape their life of poverty. PLUS! Never-before-seen work by MICHAEL LARK and graphic designer ERIC TRAUTMANN, and exclusive world-building content.
Collects LAZARUS #1-9 with four-page preview and additional content.
MIND MGMT HC VOL 04 MAGICIAN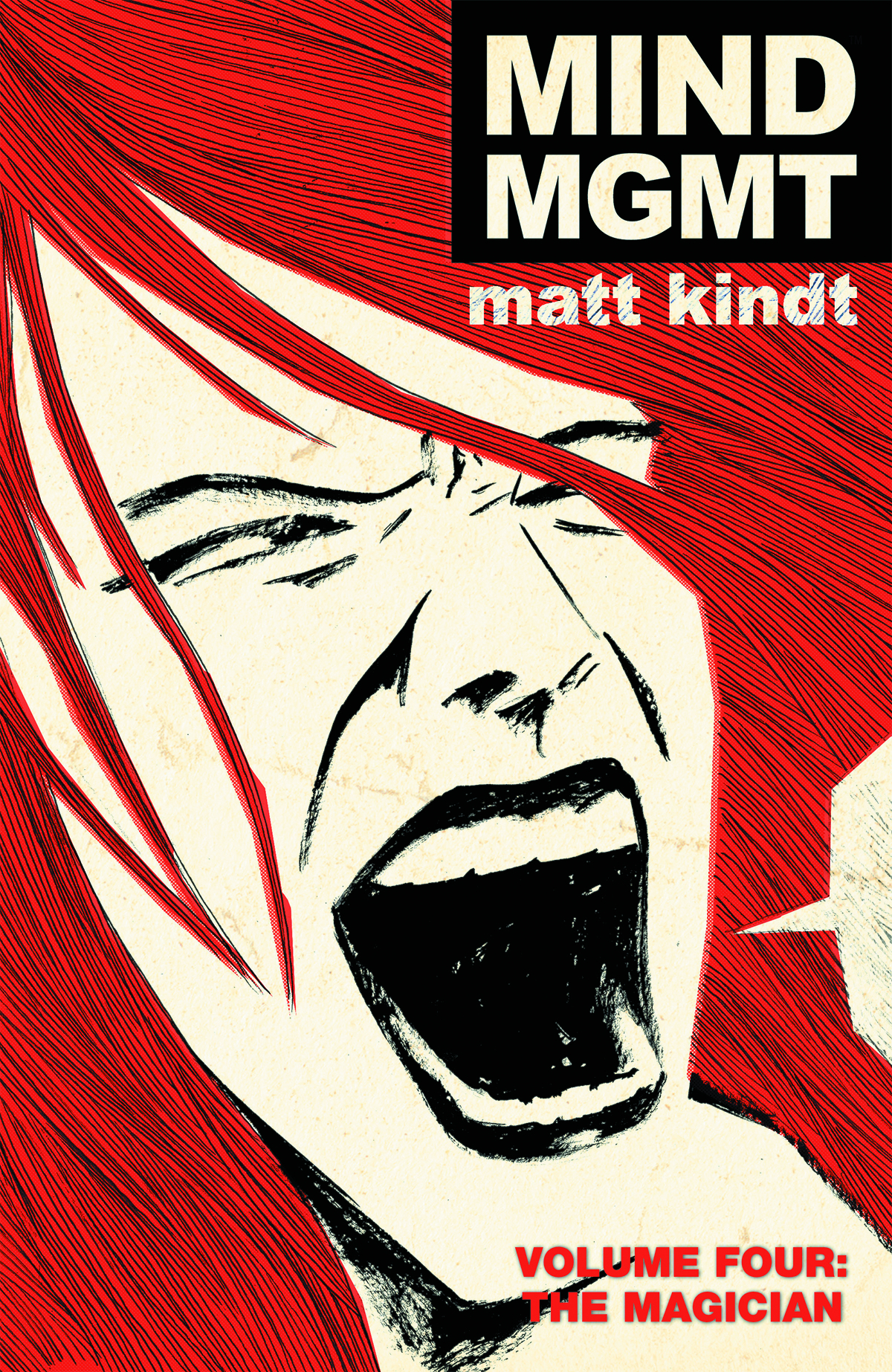 The mission to stop MIND MGMT is back on, but can Meru ever trust Lyme again? What role did the Magician play in the Management's history of the 1960s-'80s? And what is the secret of the Seven Immortals? Collects MIND MGMT #19-#24 and a story from DHP #31.
Includes special "Life and Times of Henry Lyme" issue!
MY LITTLE PONY FRIENDS FOREVER TP VOL 02 Four more tales of friends and fun focusing on Fluttershy and Zecora, Trixie and Rainbow Dash, Princess Luna and Pinkie Pie, and Applejack and Rarity!
PRINCESS UGG TP VOL 01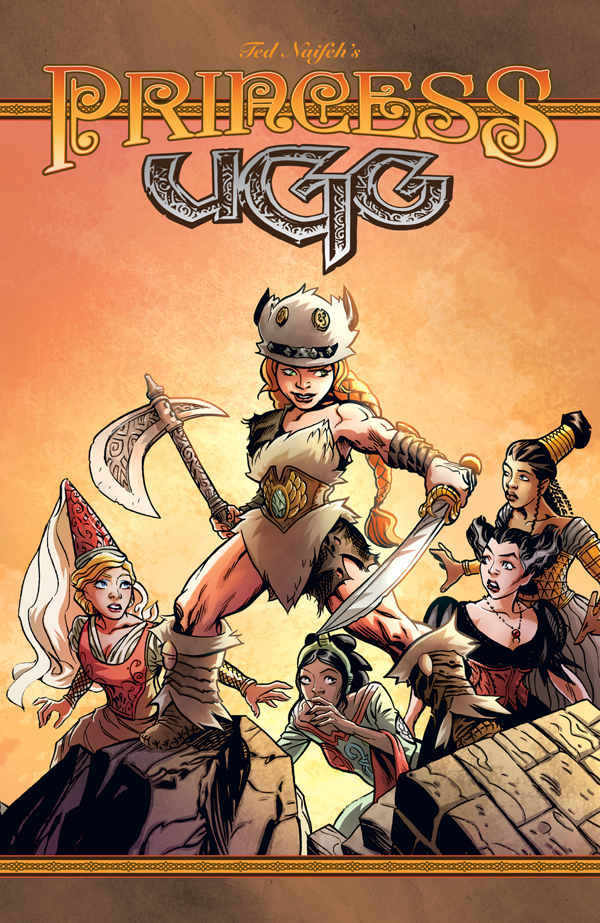 A new series from Courtney Crumrin creator Ted Naifeh! Princess Ülga isn't your standard princess, but her royal lineage goes back for generations. At her mother's bequest, Ülga travels to the city-state of Atraeska, where the prestigious Princess Academy lies, so that she can learn about things like diplomacy-hopefully for the benefit of her rough and tumble people. But Ülga will learn that she's more behind in her studies than she realised--and that when you're a princess, you're bound to have a few enemies.
REALM OF KINGS TP NEW PTG WAR OF KINGS leads to new adventures for the Inhumans, the Imperial Guard, the Son of Hulk and Quasar! In the final confrontation of the War of Kings, the wicked Vulcan and the Inhumans' Black Bolt both disappeared in a violent explosion. And though that epic conflagration brought sudden order to the Shi'ar and Kree galaxies, it also ripped open a wound in the stars a galaxy wide. Now, the power players in the new order - Medusa and the Inhuman royal family; Gladiator and the Imperial Guard; and Hiro-Kala, son of the Hulk - must face the threat of dangerous realm known as the Fault in their own unique ways
or die trying! Collecting REALM OF KINGS #1, REALM OF KINGS: INHUMANS #1-5, REALM OF KINGS: SON OF HULK #1-4, and REALM OF KINGS: IMPERIAL GUARD #1-5.
RED STAR DELUXE HC VOL 01 Christian Gossett's landmark series redefined what a comic book could look like, while the story's rich history and brutal world brought motion picture scope to the comic page. Now the massive tale is presented in deluxe form, starting with this volume including issues #1-4 and 6-9.
RUNAWAYS COMPLETE COLLECTION TP VOL 02 Teenage fugitives Nico, Gert, Karolina, Chase and Molly are survivors. After learning their parents were secretly super villains, the kids discovered special skills of their own and toppled their parents' criminal empire, the Pride. Now, the Runaways meet Victor Mancha, unknowing son of another infamous super villain, as a meddling ex-super-hero support group tries to force the Runaways off the streets! Meanwhile, one Runaway deals with an unexpected legacy, and the team helps Cloak and Dagger hunt a stalker - which leads to confrontations with the New Avengers and the X-Men, who have their own ideas about what's best for the Runaways. But all of this pales when the Pride returns - with an all-new lineup! Who are these shadowy new players, and what do they want with the Runaways?! Collecting RUNAWAYS (2005) #1-18 and FREE COMIC BOOK DAY 2006 (X-MEN/RUNAWAYS) #1.
SAGA DELUXE ED HC VOL 01 At long last, a deluxe hardcover of the Eisner and Hugo Award-winning SAGA is finally here! Collecting the first 18 issues of the smash-hit series, this massive edition features a striking new cover, as well as special extras, including never-before-seen sketches, script pages, and a roundtable discussion with the creators about how SAGA is really made. Altogether, this hardcover contains over 500 pages for less than fifty bucks!
Written by Eisner Award-winning "Best Writer" BRIAN K. VAUGHAN (Y: The Last Man, The Private Eye) and drawn by Harvey Award-winning "Best Artist" Fiona Staples (Mystery Society, North 40), SAGA is the story of Hazel, a child born to star-crossed parents from opposite sides of a never-ending galactic war. Now, Hazel's fugitive family must risk everything to find a peaceful future in a harsh universe that values destruction over creation. Fantasy and science fiction are wed like never before in a sexy, subversive drama for adults that Entertainment Weekly called, "The kind of comic you get when truly talented superstar creators are given the freedom to produce their dream book." Collects SAGA #1-18
SKY ART OF FINAL FANTASY HC VOL 03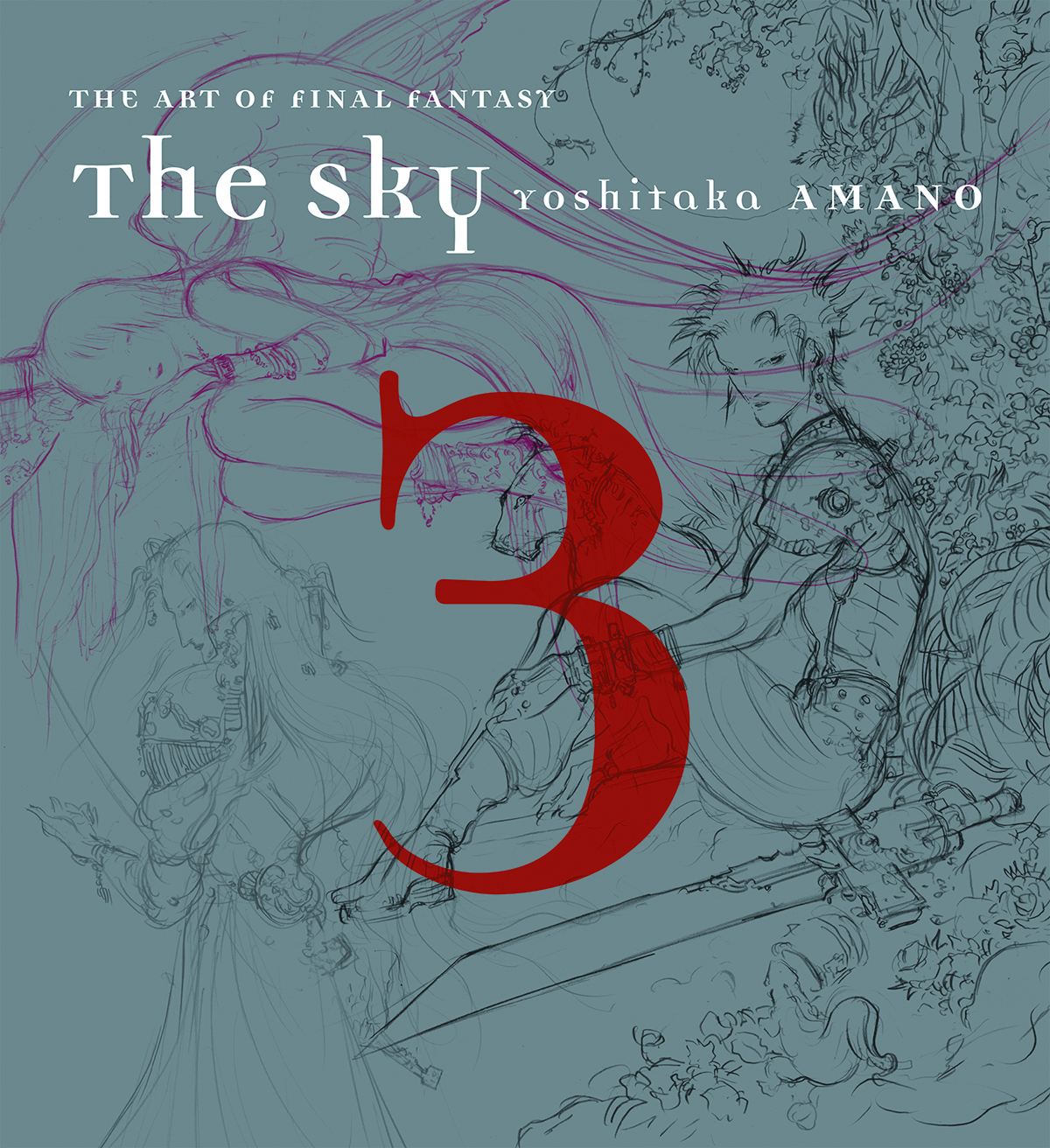 The Sky Book Three contains Amano's sketches and paintings for Final Fantasy VII (1997), VIII (1999), IX (2000), and X (2001), depicting characters such as Zidane Tribal, Garnet Til Alexandros XVII, Adelbert Steiner, Vivi Orunitia, Amarant Coral, Queen Brahne, and many others. Bonuses include a series of silkscreen images done for Final Fantasy VIII, unreleased pen-and-ink sketches of the Gunblade, and designs for the gemlike logo of Final Fantasy IX
TEEN TITANS EARTH ONE HC VOL 01 In this new, original graphic novel, the young heroes of the Teen Titans never felt like normal kids...but they had no idea how right they were. Their seemingly idyllic Oregon upbringing hides a secret - one that will bring killers, shamans, and extraterrestrials down on their heads, and force them into an alliance that could shake the planet to its foundations!
The superstar team of writer Jeff Lemire (ANIMAL MAN, GREEN ARROW) and artist Terry Dodson (WONDER WOMAN, HARLEY QUINN) reinvent DC's youngest heroes, with an all-new mythos in an all-new world!
THOR GOD OF THUNDER PREM HC VOL 04 LAST DAYS MIDGARD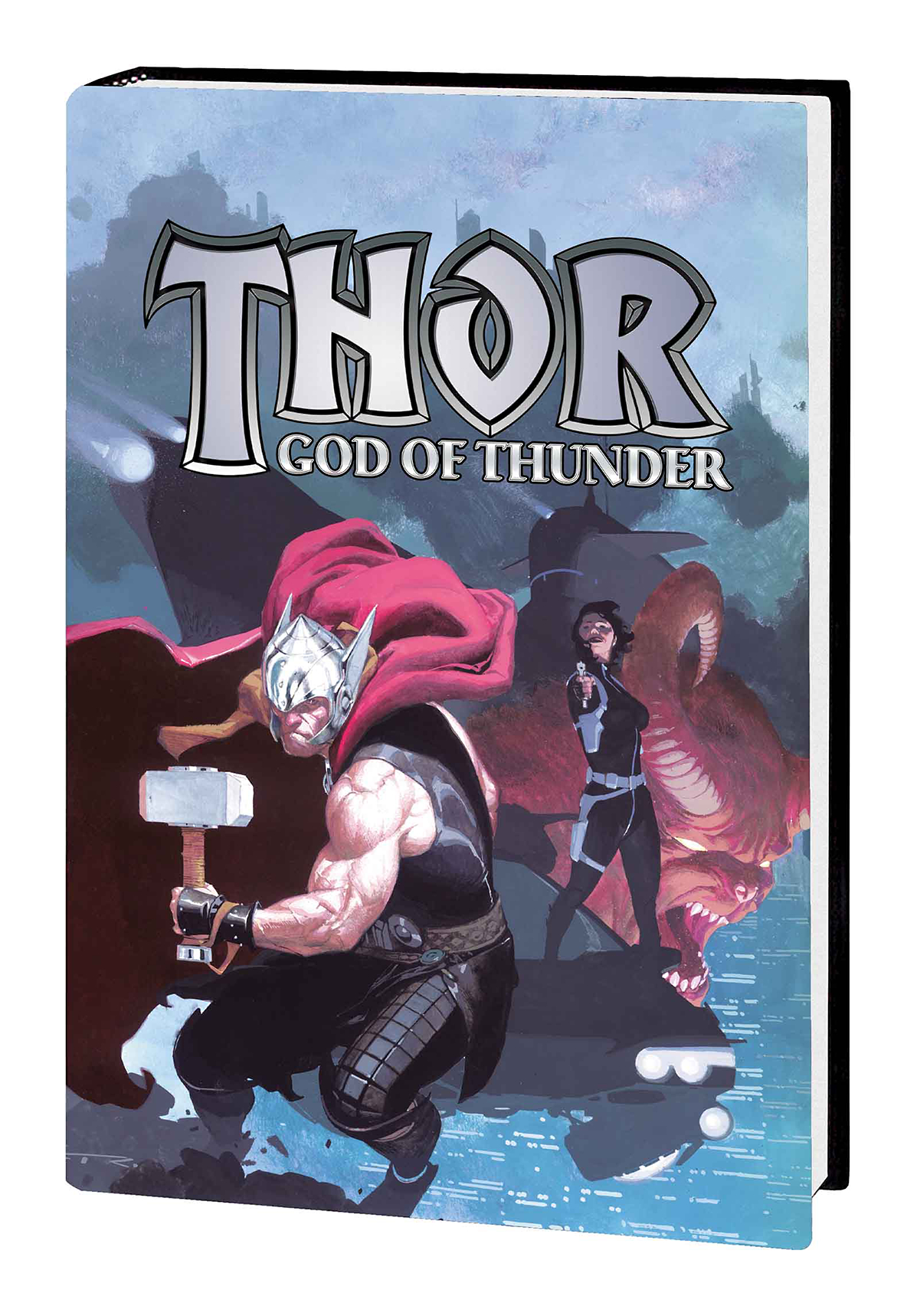 Thor battles to save Earth, but who can he fight when the planet itself is dying? S.H.I.E.L.D. agent Roz Solomon has a suggestion: the world's most nefarious energy company, Roxxon, and its ruthless new CEO known as "the Minotaur!" Has Thor met his match in the form of a multinational super-corporation? Meanwhile, many millennia from now, a future Thor faces a very different battle to save what remains of the earth - from Galactus! King Thor and the Goddesses of Thunder are all that stand between Galactus and the planet he's been dying to eat for a very long time. But even if Thor wins, is the Earth still doomed? And in the present, Thor makes a final stand against the Minotaur, Ulik the Troll and Roxxon's forces - but not even a god can save everyone. Collecting THOR: GOD OF THUNDER #19-24.
TOMB RAIDER TP VOL 01 SEASON OF THE WITCH Lara and the other survivors of the Endurance are experiencing horrific visions after their ordeal in the lost kingdom of Yamatai. But the visions lead to a darker fate . . . Can Lara survive the calamities that await her as she struggles to piece this new mystery, and her life, back together? Collects Tomb Raider #1-#6.
A bold reimagining of the classic character written by comics superstar Gail Simone!
TRANSFORMERS ROBOTS IN DISGUISE TP VOL 06 The AUTOBOTS return to Earth-with OPTIMUS PRIME in command! But what brought them back-and what terrifying secret do the humans hold? Plus, GALVATRON is on Earth as well, with a plan to reshape it as he once did with Cybertron. A bold new era begins here!
VAMPIRE DIARIES TP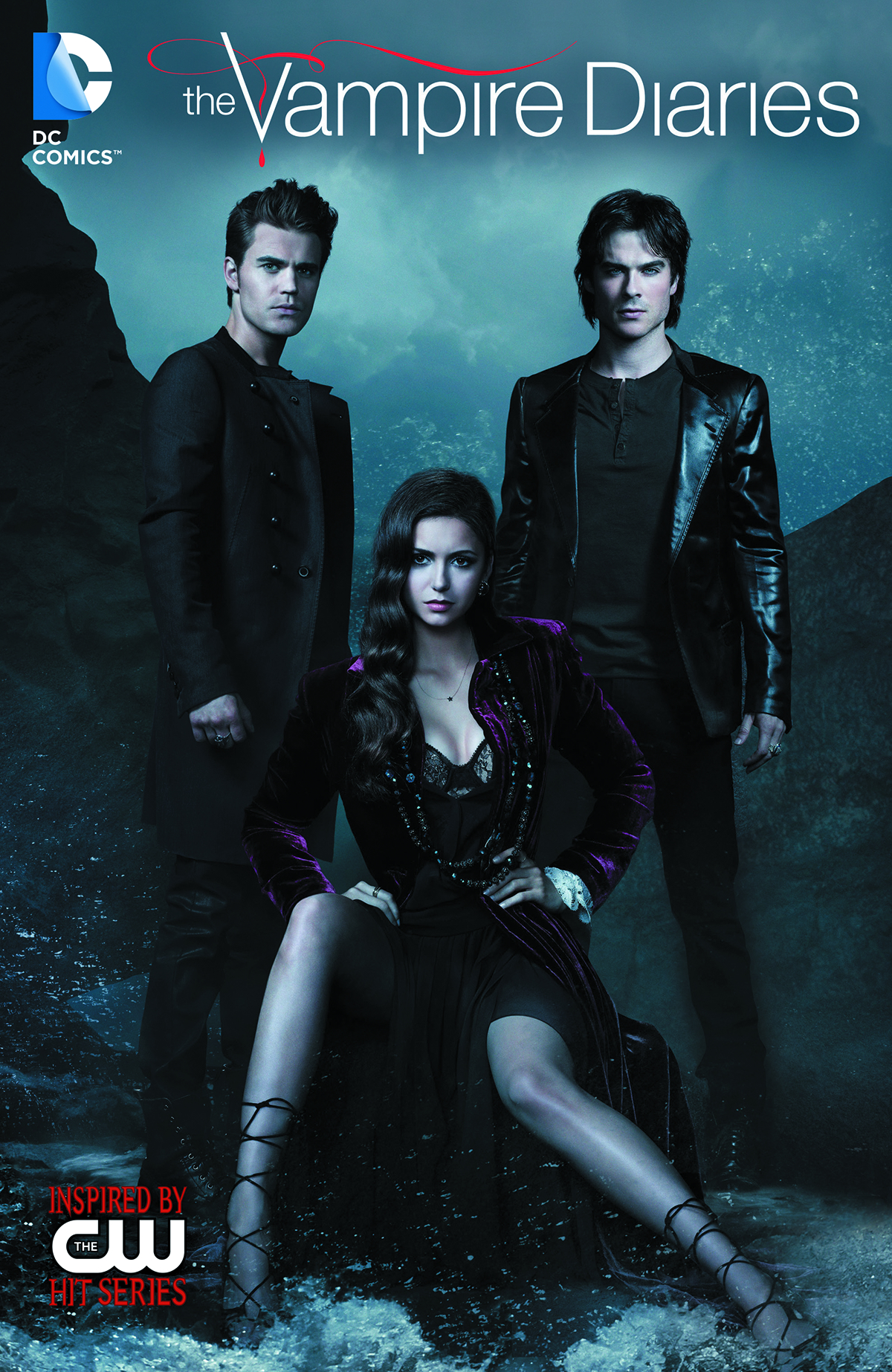 Elena, Stefan and Damon make their comics debut in a new collection that includes digital chapters #1-39 of their adventures! This anthology graphic novel will bring some of comics' greatest talents to Mystic Falls and set them loose to bring the characters to life. Or death.
WOLVERINE TP BOOK 02 THREE MONTHS TO DIE The next chapter of Wolverine's life begins now, but it looks like it's going to be an extremely short and painful chapter! Stranded in Japan, stripped of his healing factor, Wolverine confronts his future - and it ain't a bright one. As Logan, Iron Fist and Shang-Chi take on an army of deadly ninja, Logan comes clean to his old friends - and Sabretooth marks Wolverine's new love Pinch for death, unless Wolverine and his S.H.I.E.L.D. cavalry can reach her in time. And when Sabretooth prepares to remake the world in his image, he forces Logan into a bloody final showdown. It's all led up to this as Wolverine enters his most dire hour - and possibly his final battle! It's the beginning of the end for Wolverine! The title says it all! Collecting WOLVERINE (2014) #8-12 and ANNUAL #1.