NEW COMICS
IN STORE
19 NOVEMBER 2014
New comics this week: Grant Morrison's epic meta-tastic series Multiversity continues with Watchmen satire PAX AMERICANA, wildly popular LUMBERJANES reaches it's finale (for now!), WONDER WOMAN gets a new creative team, science fiction writer Harlan Ellison's lost Batman episode gets the comic treatment in BATMAN 66, HARLEY QUINN and Power Girl are besties (?!), and events continue to dominate the Marvel Universe with world flipping AXIS, the aftermath of Death of Wolverine, mysterious Time is Running Out, and the surprisingly excellent Spider-Verse, which also features in brand new series SPIDER-WOMAN. Also in store: SLEEPY HOLLOW, DOCTOR WHO 12, LOKI AGENT OF ASGARD, DEADLY CLASS, BATMAN AND ROBIN, PRINCESS UGG, BUFFY, and GUARDIANS OF THE GALAXY.
What are you excited to read this week? Talk to us @DavesComics!
BOOM
BRAVEST WARRIORS PARALYSED HORSE GIANT #1
HELLRAISER BESTIARY #4
JIM HENSON'S STORYTELLER WITCHES #3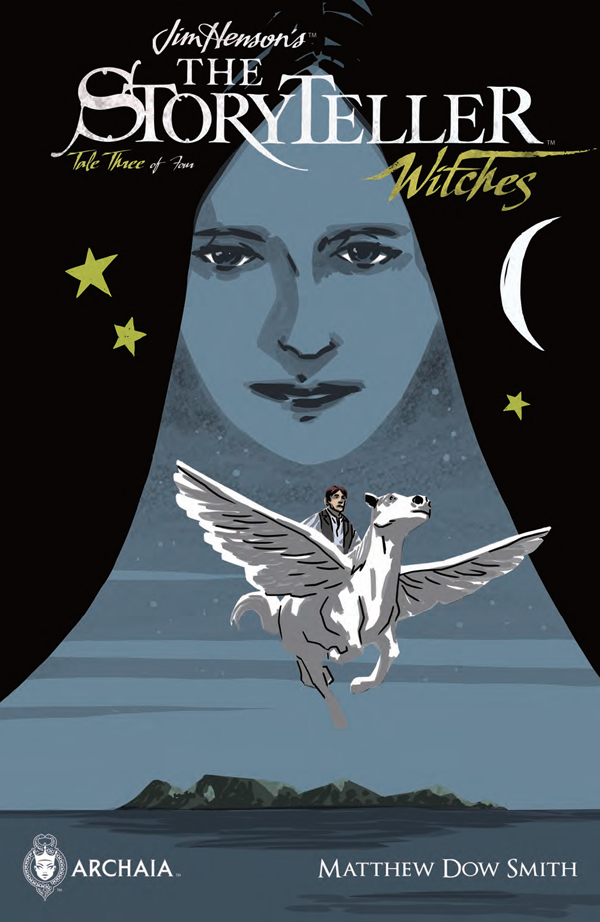 Matthew Dow Smith (HELLBOY) tells the epic Irish folktale of "The Phantom Isle." When a young man shipwrecks on a mysterious island ruled by a council of witches, he has the choice of freedom or staying on the isle where he does not age. The lure of immortality is hard to resist, but it comes with a price he may not be willing to pay.
LUMBERJANES #8 (OF 8)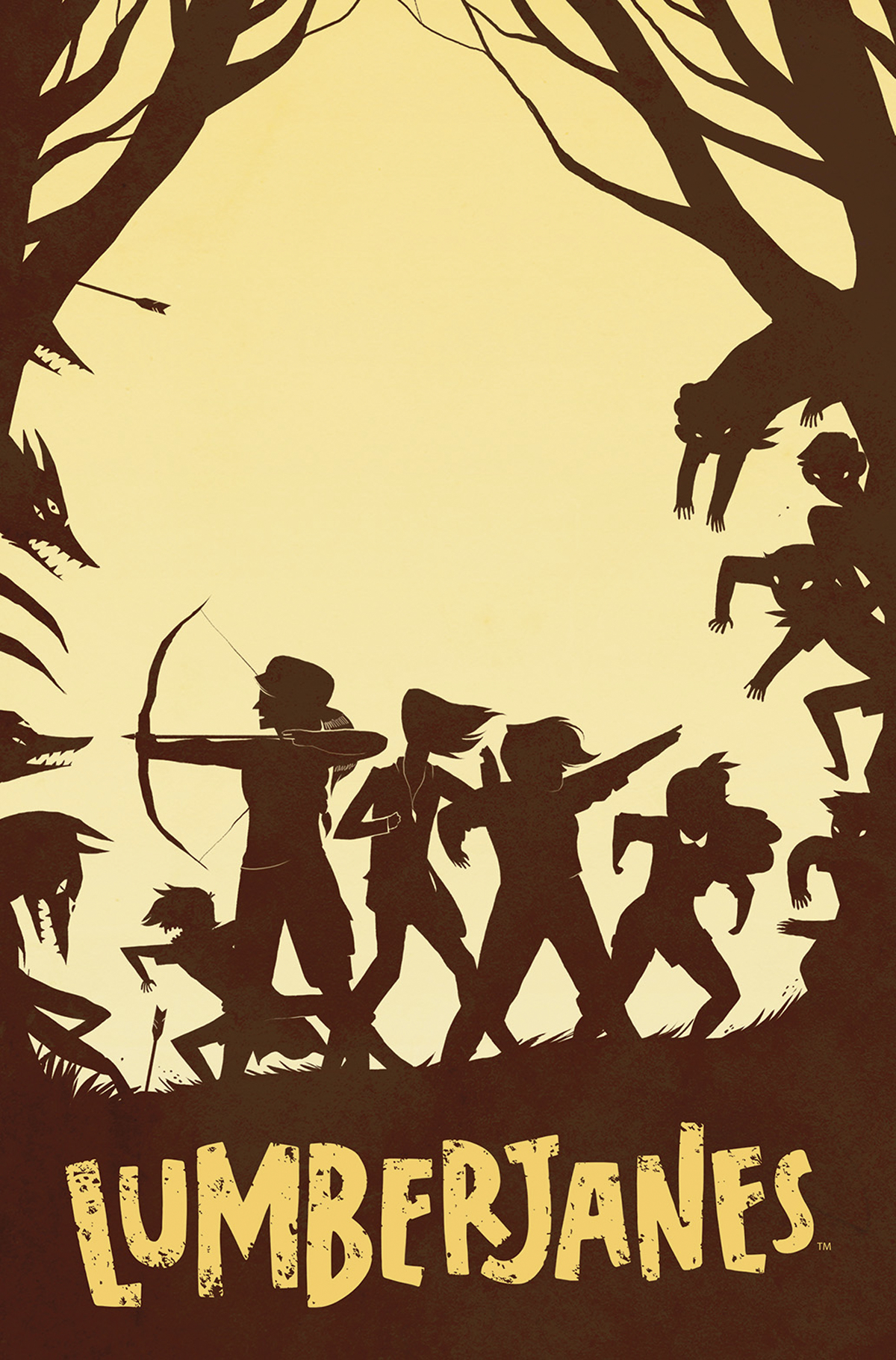 This crazy war between Apollo and Artemis finally reaches its peak and it's up to the Lumberjanes to save their camp from this crazy sibling rivalry. All questions are finally answered and the scouts learn the true importance of trust and friendship.


PEANUTS VOL 2 #23
SLEEPY HOLLOW #2 (OF 4)
Based on the hit Fox TV show. When Ichabod begins to toy with a puzzle box Jenny acquired at Corbin's request, the box begins to toy with Ichabod: He grows cruder, crueler, and wilder the longer the box is within his keep. Can Abbie and Katrina solve the mystery of the puzzle box before all that is good in Ichabod is lost forever? Featuring a story written and illustrated by Noelle Stevenson (LUMBERJANES).


SONS OF ANARCHY #15

DARK HORSE
BPRD HELL ON EARTH #125
BTVS SEASON 10 #9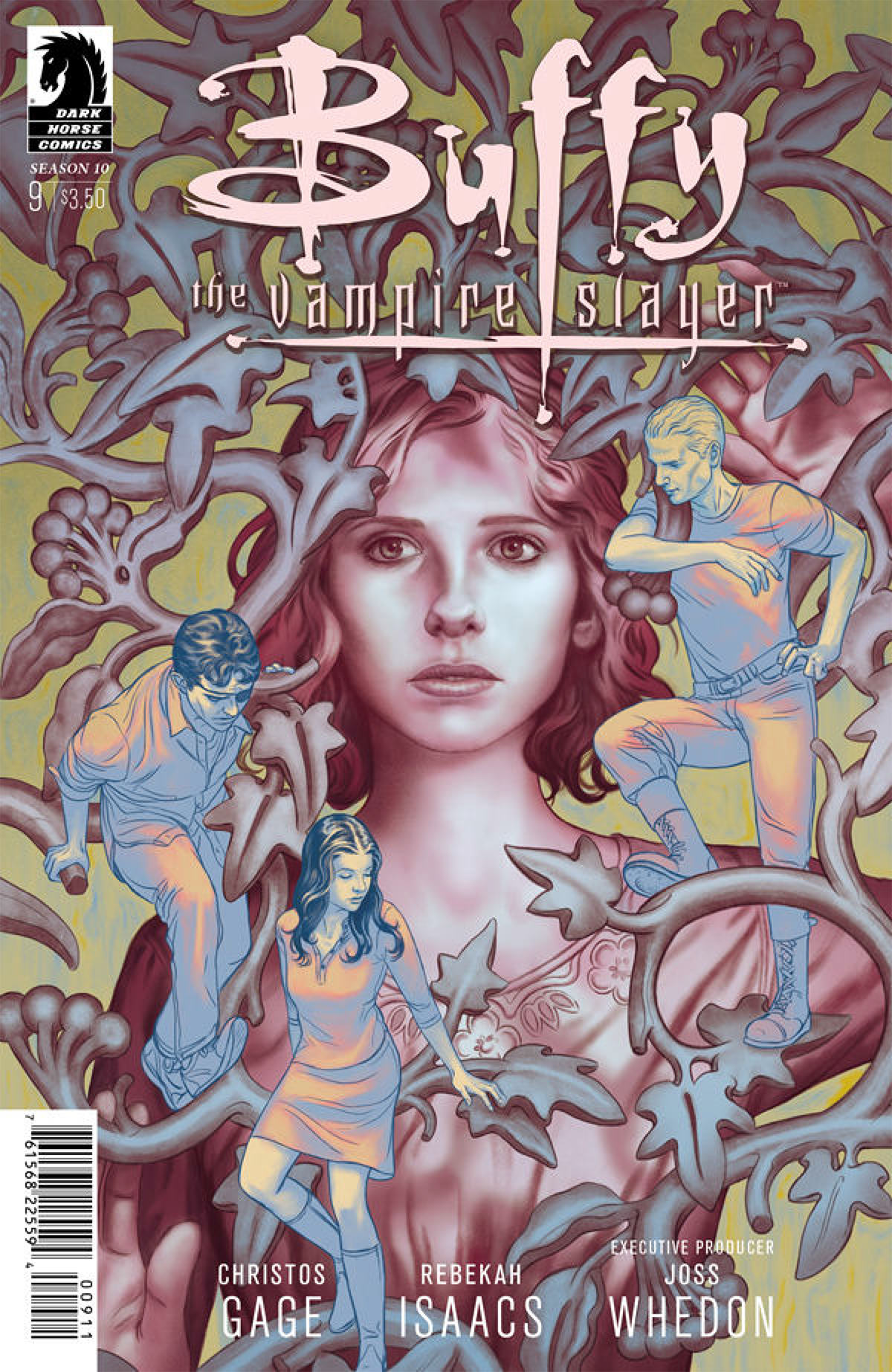 The Sunnydale homecoming becomes less than fun as Buffy, Spike, and Willow realise that Andrew is in over his head with the Vampyr rules book and a terrible plan, and the demon they're up against has a grudge against Slayers and a penchant for eating souls . . .


DARK HORSE PRESENTS 2014 #4
PREDATOR FIRE AND STONE #2 (OF 4)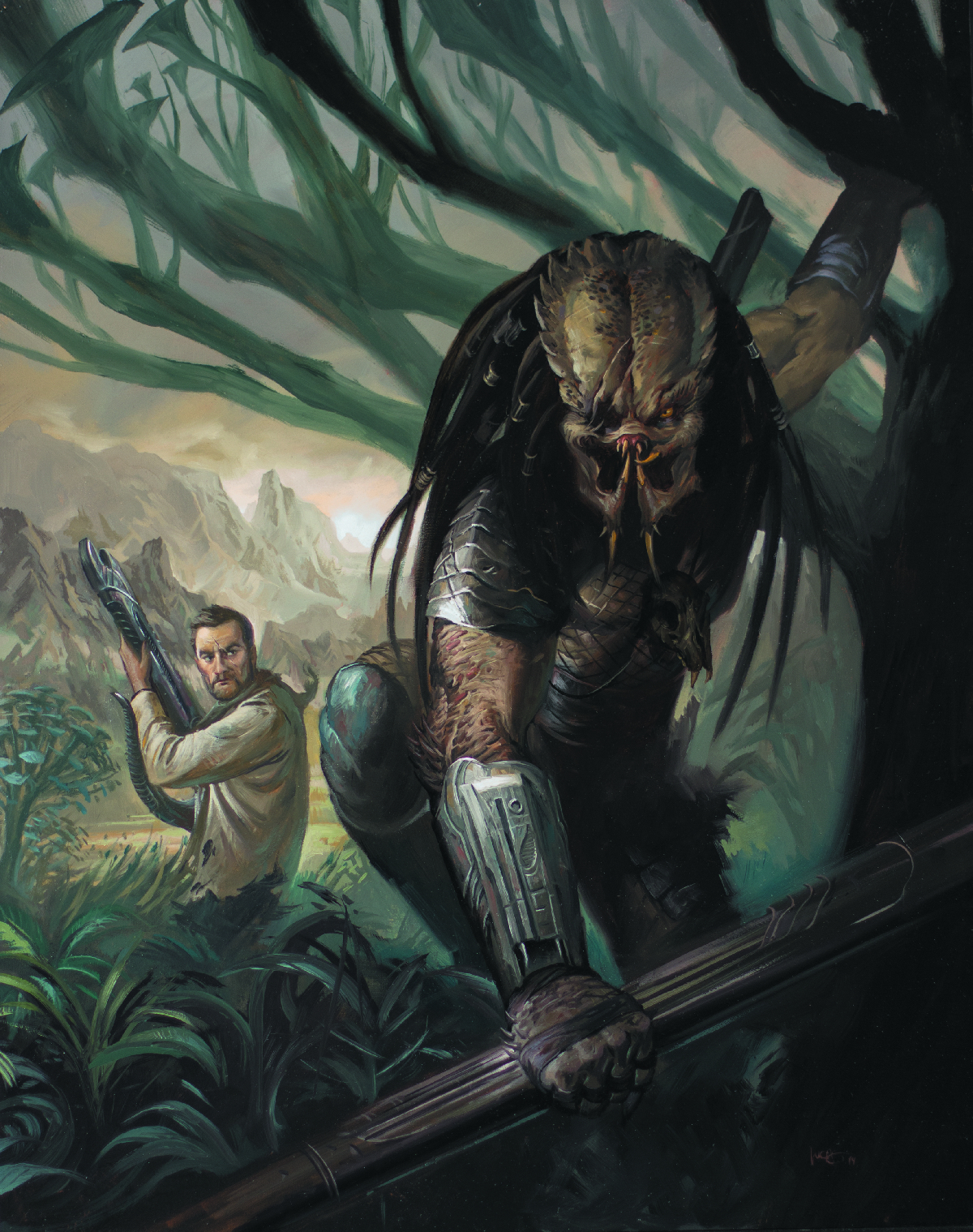 After the mayhem and terror of Weyland-Yutani's disastrous mission to the site of the Prometheus, Galgo's troubles continue when his ship is shanghaied by a Predator stowaway! Its obsession with a mysterious, deadly quarry sends them to the last place in the universe Galgo'd like to revisit-the Xeno-infested LV-223!


STRAIN NIGHT ETERNAL #4
TERMINATOR SALVATION FINAL BATTLE #11 (OF 12)
THE LAST FALL #3 (OF 5)

DC
ASTRO CITY #17
BATMAN 66 MEETS GREEN HORNET #6 (OF 6)
BATMAN 66 THE LOST EPISODE #1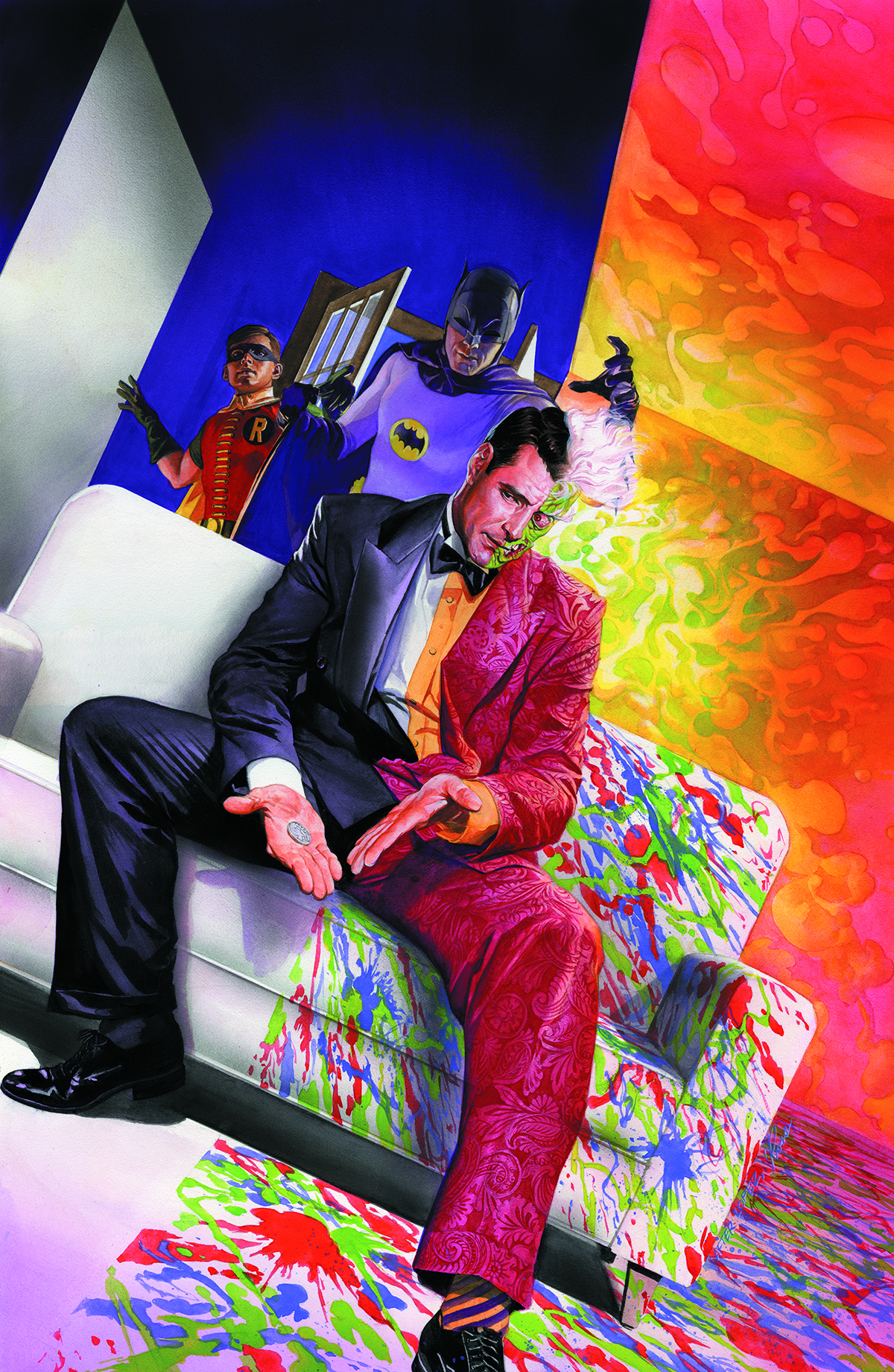 During the original Batman television series run, legendary science-fiction writer Harlan Ellison turned in an outline for a story that would have introduced Two-Face. The story never made it to air, and Two-Face never entered the TV show's Rogues Gallery. Now, "The Two-Way Crimes of Two-Face" is adapted to comics by two comic book legends: writer Len Wein and artist José Luis Garcia-Lopez. Also included in this special edition are Ellison's original prose story outline and the complete, original pencils by Garcia-Lopez.


BATMAN AND ROBIN #36 (ROBIN RISES)
BATMAN ETERNAL #33
BATMAN SUPERMAN #16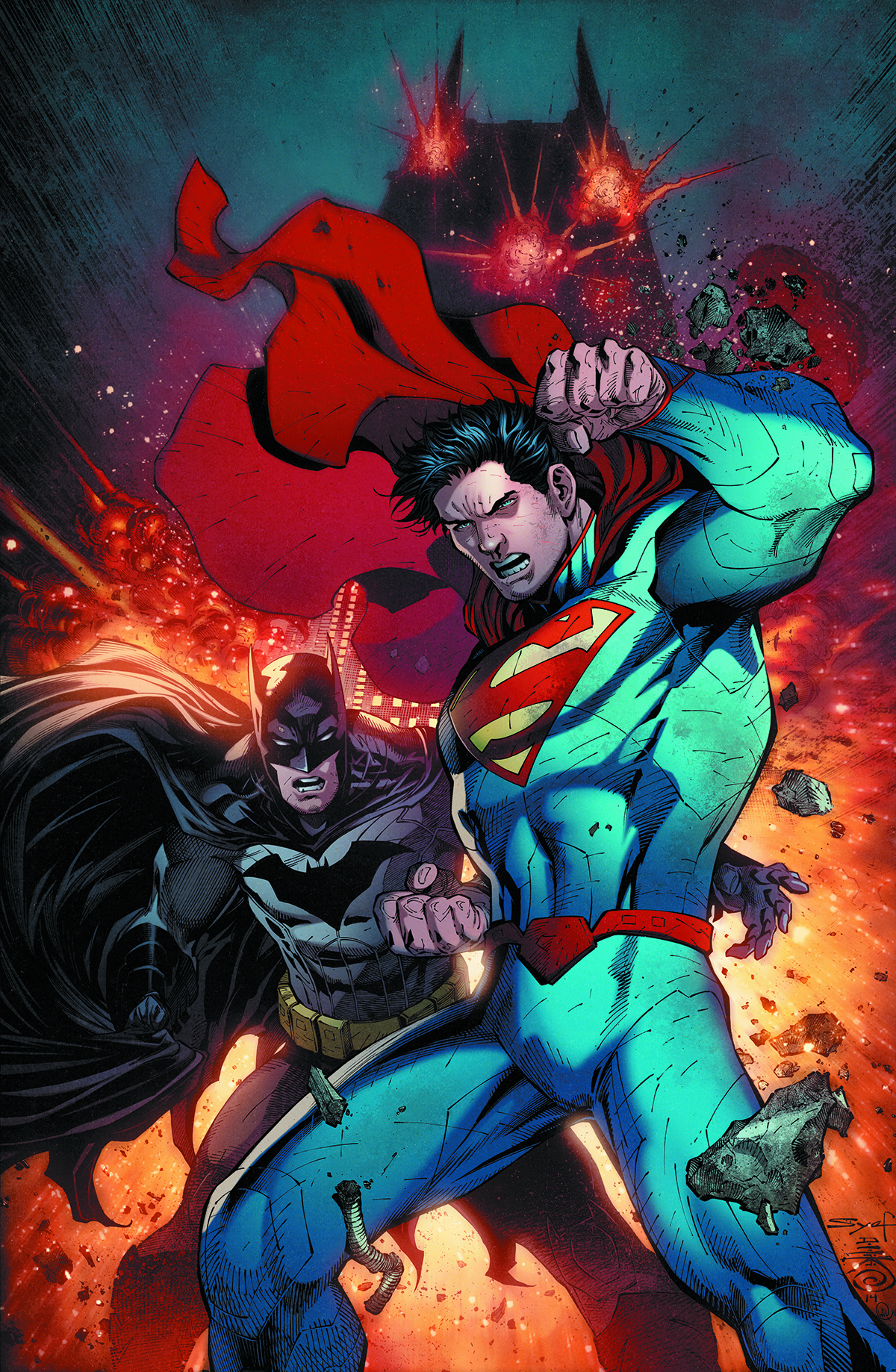 New artist Ardian Syaf joins the hit series as a mystery begins! An unseen terror launches deadly strikes against major cities...and the only clue is Kryptonite! Can Batman and Superman bring an invisible foe to justice before more damage is done?


BATWOMAN #36
EARTH 2 WORLDS END #7
FABLES #146
GREEN LANTERN NEW GUARDIANS #36 (GODHEAD)
HARLEY QUINN #12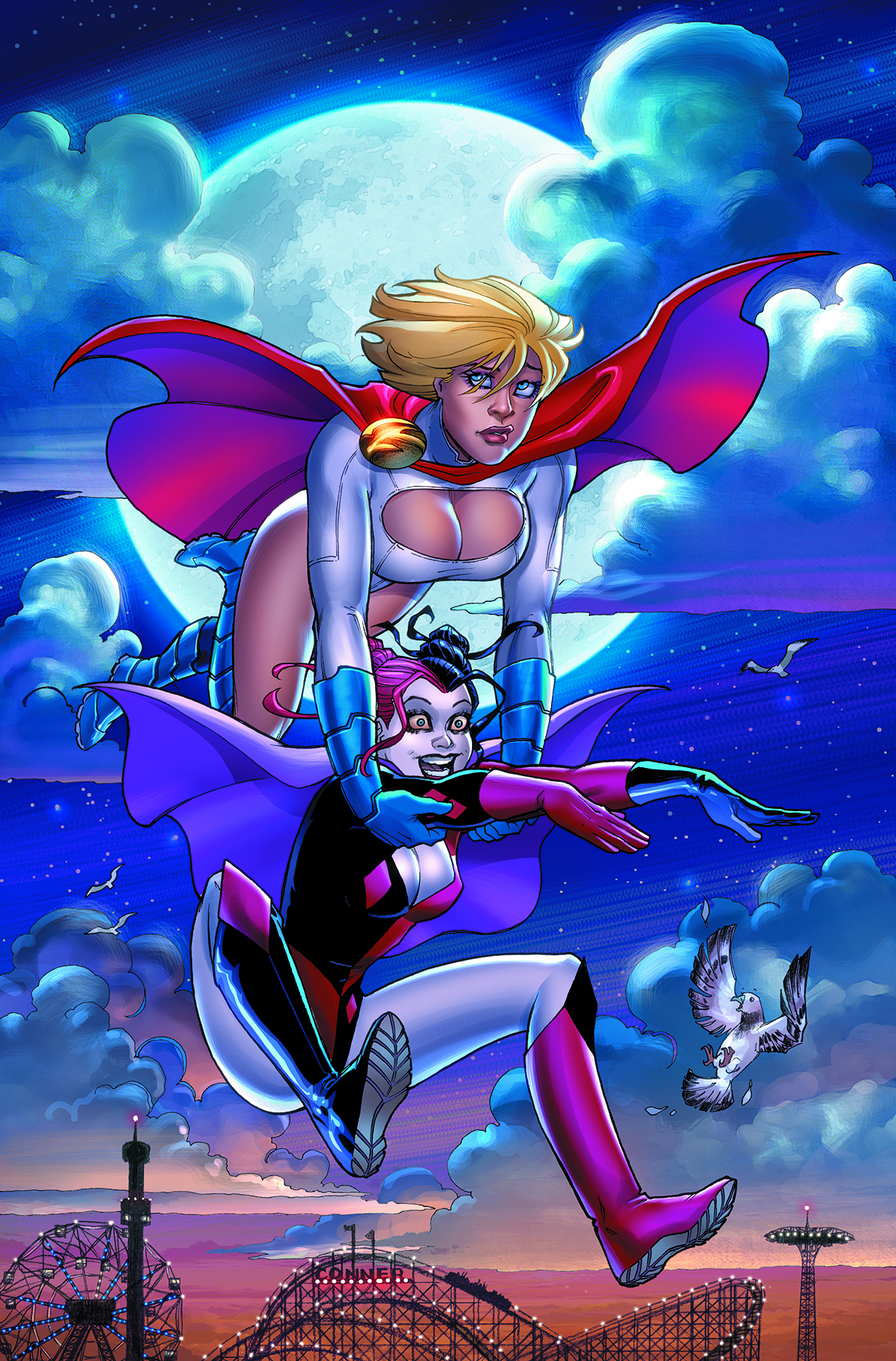 Harley's over the moon about teaming up with the all-powerful Power Girl...but it won't take X-ray vision for Power Girl to see that something's not right with her new best bud!


INFINITE CRISIS FIGHT FOR THE MULTIVERSE #5
INJUSTICE GODS AMONG US YEAR THREE #4
JUSTICE LEAGUE #36
MULTIVERSITY PAX AMERICANA #1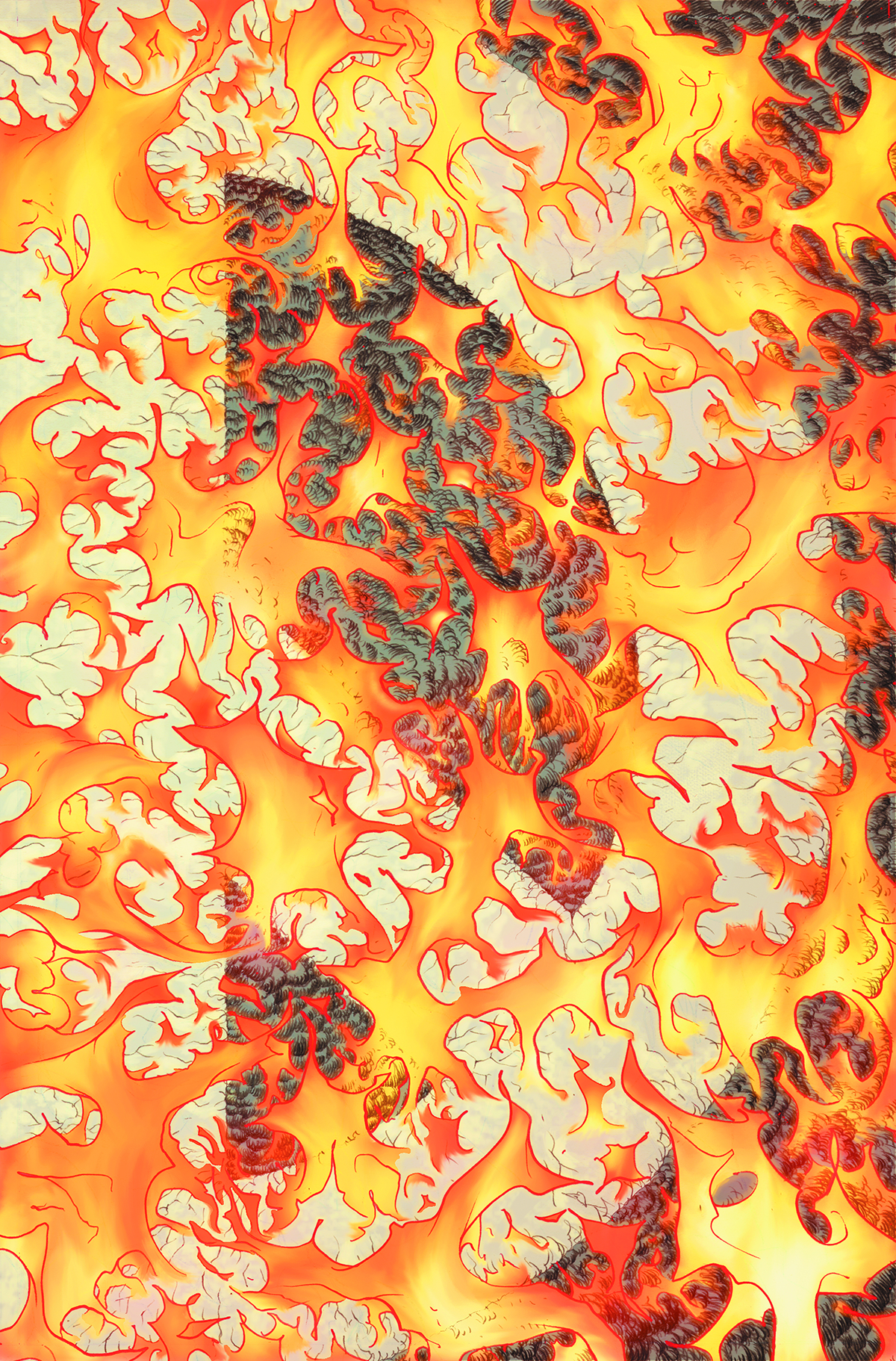 Brace yourselves for the next exciting chapter of THE MULTIVERSITY as the acclaimed ALL-STAR SUPERMAN team of writer Grant Morrison and artist Frank Quitely investigate the conspiracy on Earth-4, home of Pax Americana! Told backwards through an experimental storytelling technique that reveals new mysteries with each turn of the page, PAX AMERICANA stars The Question, Blue Beetle, Captain Atom, Nightshade and Peacemaker like you've never seen them before! As the assassination of the U.S. president leads to political intrigue, interpersonal drama and astro-physical wonder, the truth behind the crime and those involved will blow your mind! What confidential conversation between the president and Captain Atom could reveal everything? How far will The Question take his hunt for the truth before he hurts his former friends - or himself? And who is the steel-handed bogeyman operating in the shadows?
Discover all this and more in this exciting stand-alone issue which also acts as chapter four of the MULTIVERSITY storyline. Join us, if your dare, for THE MULTIVERSITY!
NEW 52 FUTURES END #29 (WEEKLY)
RED HOOD AND THE OUTLAWS #36
SENSATION COMICS FEATURING WONDER WOMAN #4
SUPERGIRL #36
SUPERMAN WONDER WOMAN #13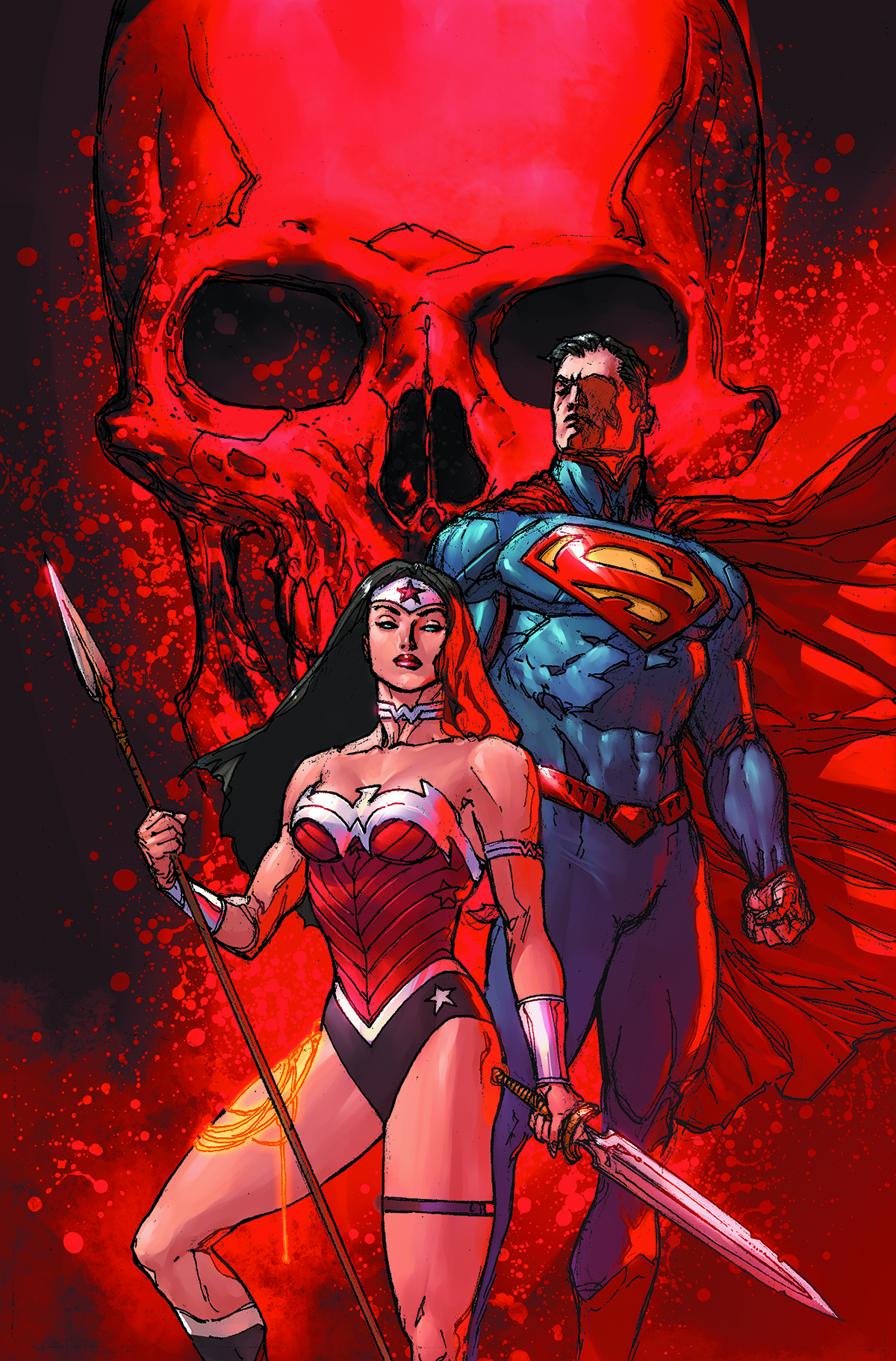 Welcome the new creative team of writer Peter J. Tomasi (BATMAN AND ROBIN) and Doug Mahnke (JUSTICE LEAGUE)! The unity between Superman and Wonder Woman will be tested as never before as a mysterious group of villains make their New 52 debut - but first, Atomic Skull and Major Disaster cause trouble for our favourite heroic couple!


TEEN TITANS #4
TRINITY OF SIN #2
WONDER WOMAN #36
Please welcome the new superstar creative team of writer Meredith Finch and artist David Finch! As this new epic begins, the fate of the Amazons is about to be revealed, major new characters will be introduced and a new villain will arrive with enough power to defeat the combined might of Wonder Woman and her Justice League teammates! Don't miss the start of this story that guest stars Swamp Thing! It will define what it takes for Diana to fulfil her destiny as Wonder Woman!
DYNAMITE
BOB'S BURGERS #4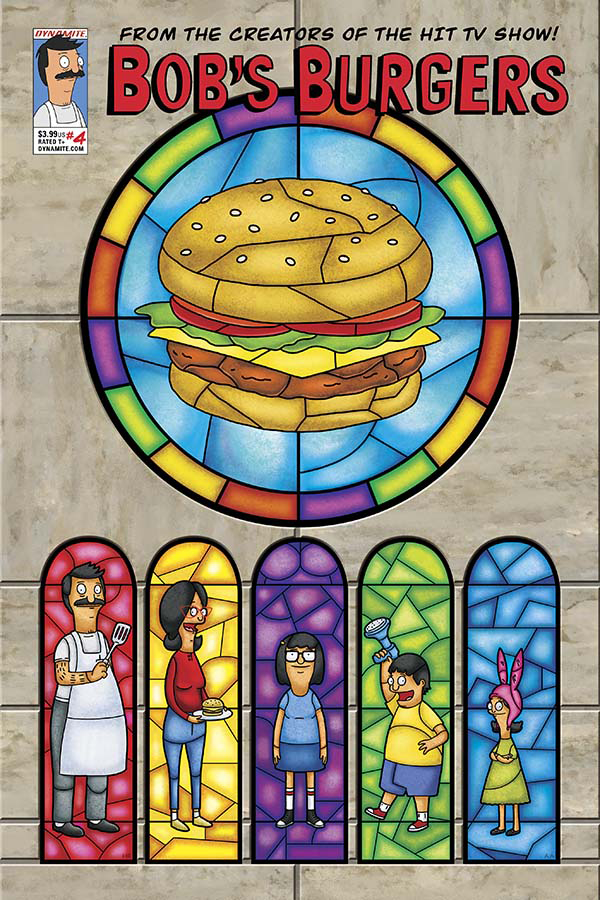 Five never-before-seen stories from the Belcher family! Tina goes Gothic... and accidentally unleashes a dangerous Franken-Butt; Louise discovers what it's like to disappear; Bob turns some of his favourite films into burgers; Linda delivers a demo tape and some album art; and Gene unveils "Chupacabra-Cadabra, The Musical."


DAWN VAMPIRELLA #2 (OF 6)
EVIL ERNIE #2
MAGNUS ROBOT FIGHTER #8
SOLAR MAN OF ATOM #7
TERMINAL HERO #4
VAMPIRELLA FEARY TALES #2 (OF 5)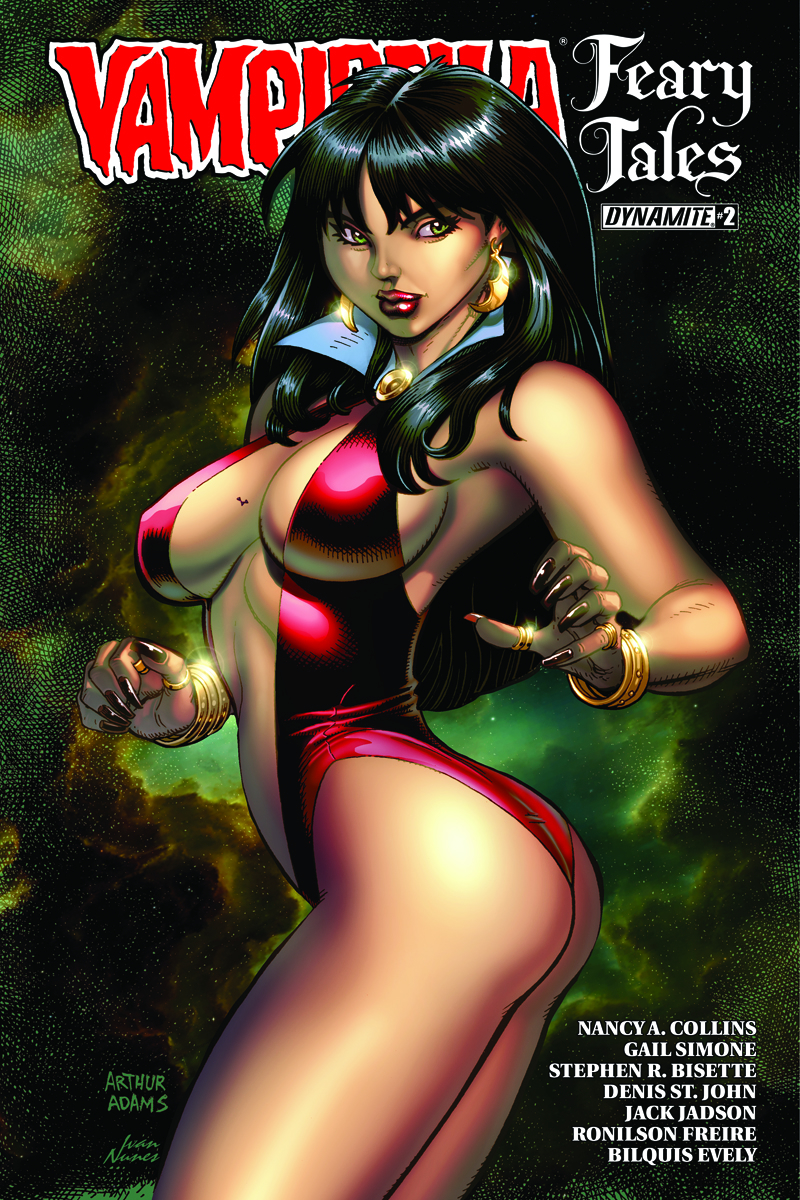 Vampirella is still trapped in a mysterious dimension filled with twisted versions of classic children's stories. According to an unseen entity called The Storyteller, Vampirella's only hope of returning to her own world is if she lives out each chapter in the book of "Feary Tales" until she reaches the end. Vampirella finds herself cast as "Snow White" in a macabre re-imagining of the classic Betty Boop cartoon, written by Eisner & Jack Kirby award-winner Stephen R. Bissette (Saga of the Swamp Thing, Tyrant, Taboo) and Denis St. John (Monster Pie, Monsters & Girls: Amelia). Then Gail Simone (Red Sonja, Women of Dynamite, Wonder Woman, Batgirl, Secret Six) provides a fresh take on an old fishwife's tale when she sends Vampirella to a "Thirsty, Thirsty Town" in the Old West to find out whether or not Sailor Jim and his mermaid bride, Nala, really are living 'happily ever after'.



IDW
DUNGEONS & DRAGONS LEGENDS OF BALDUR'S GATE #2
GODZILLA CATACLYSM #4 (OF 5)
MY LITTLE PONY FRIENDSHIP IS MAGIC #25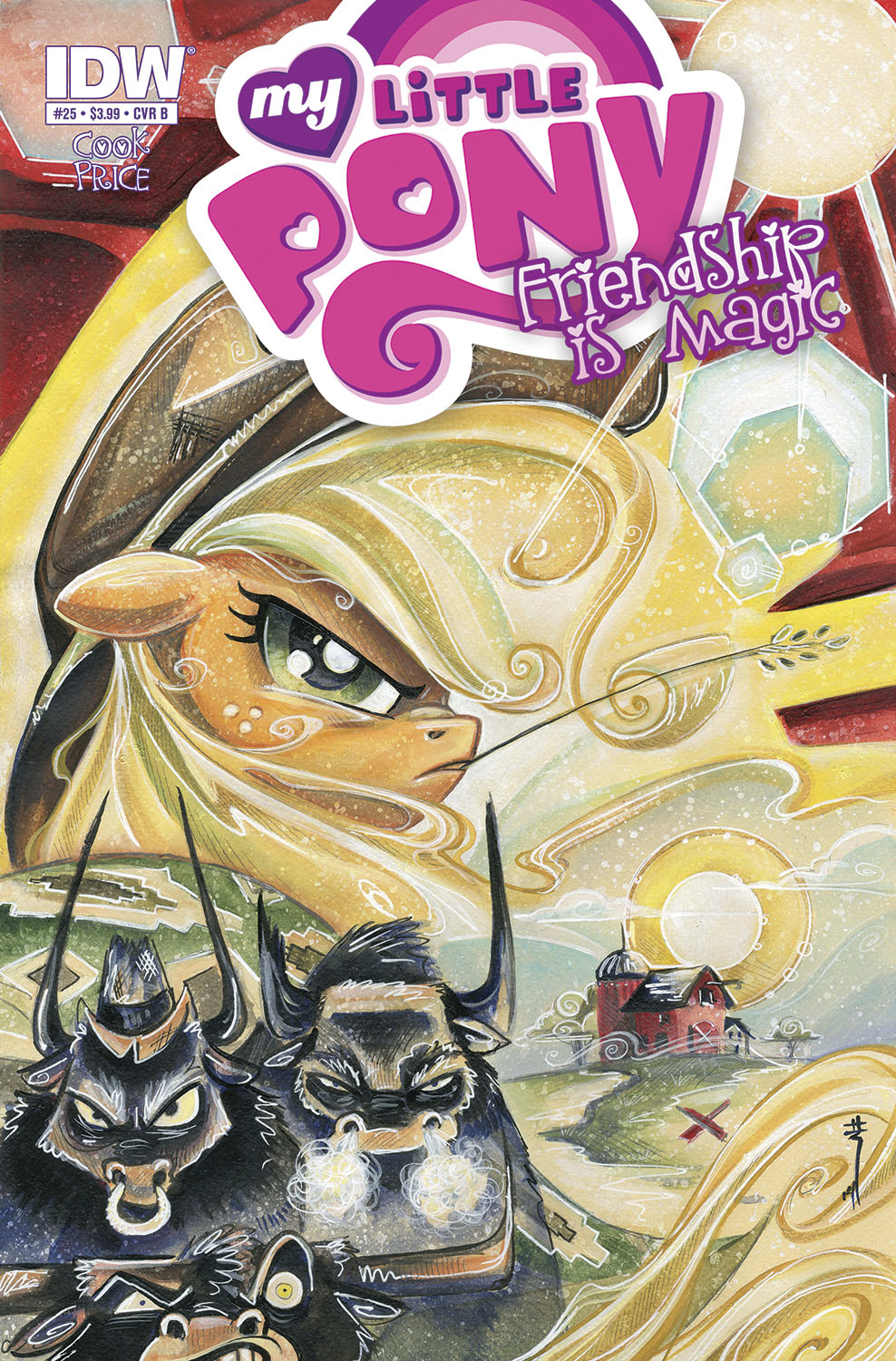 A new plot of land has been bequeathed to the Apple family and they, along with the rest of our favourite ponies, go to investigate the land's worth! Unfortunately the land has been taken over by Cattle Rustlers who think there's treasure hidden somewhere on it! It's an epic Western-pony-style!
TRANSFORMERS PRIMACY #4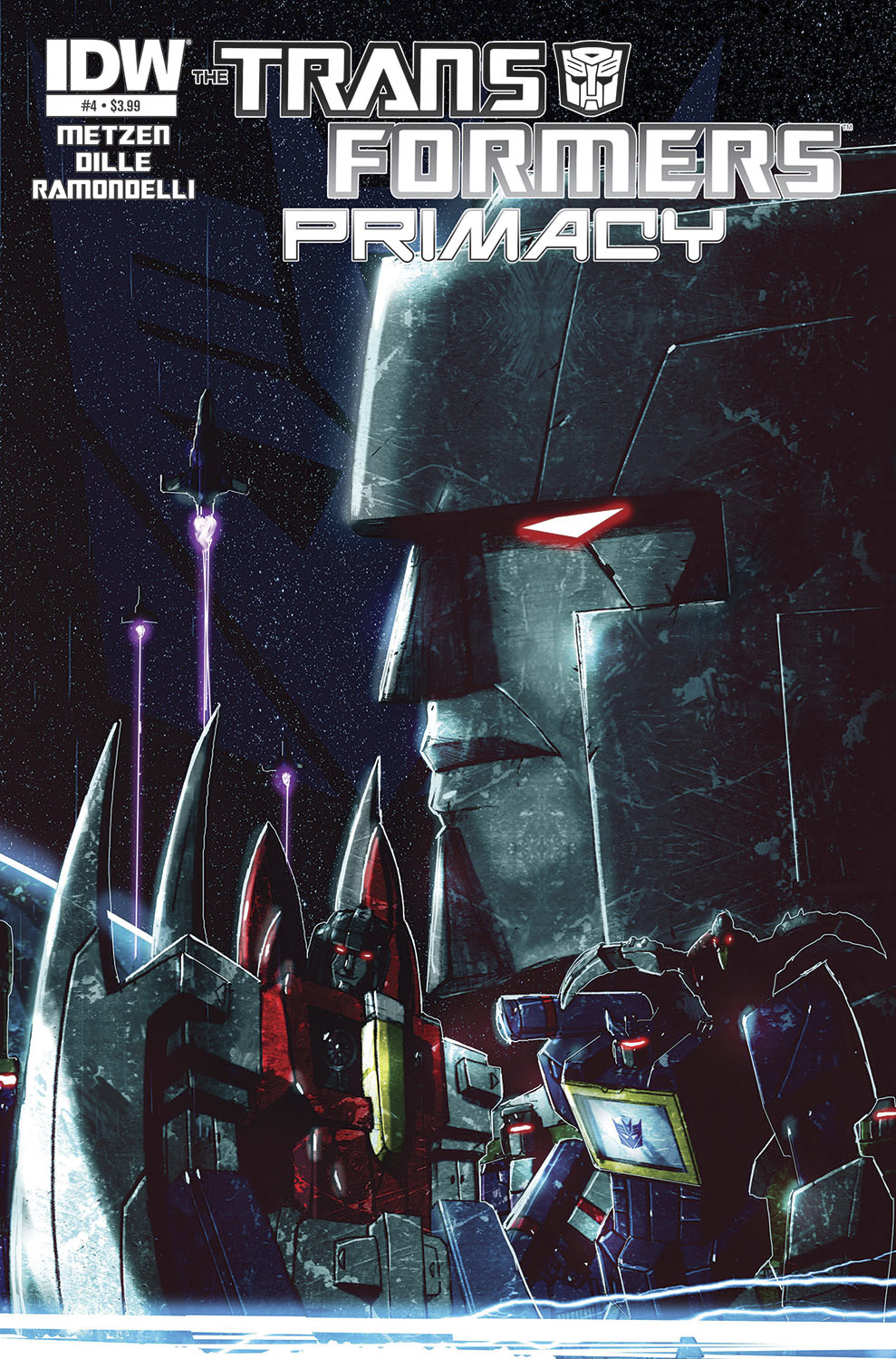 END OF THE ROAD! The final secrets of war for CYBERTRON are revealed! Everything has been leading to this-war has engulfed OPTIMUS PRIME'S world, and MEGATRON stands on the verge of triumph! But can any survive the battle of the titans?!


WINTERWORLD #4

IMAGE
DEADLY CLASS #9
DREAM MERCHANT #6 (OF 6)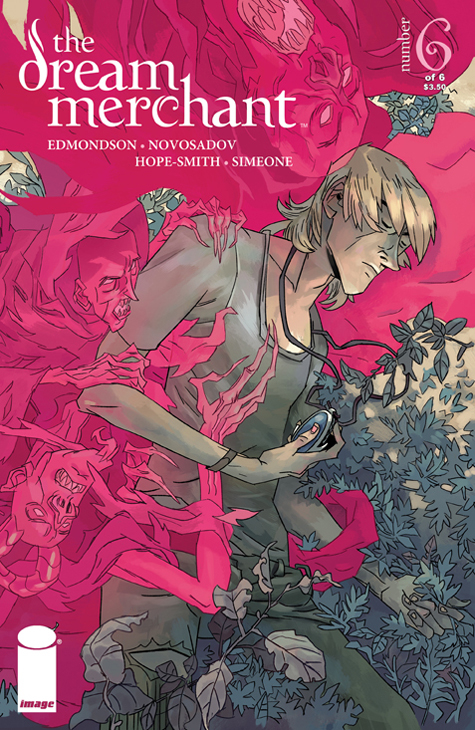 MINISERIES CONCLUSION!
The dream is real, the end is here - but where is Winslow?
GONERS #2
INTERSECT #1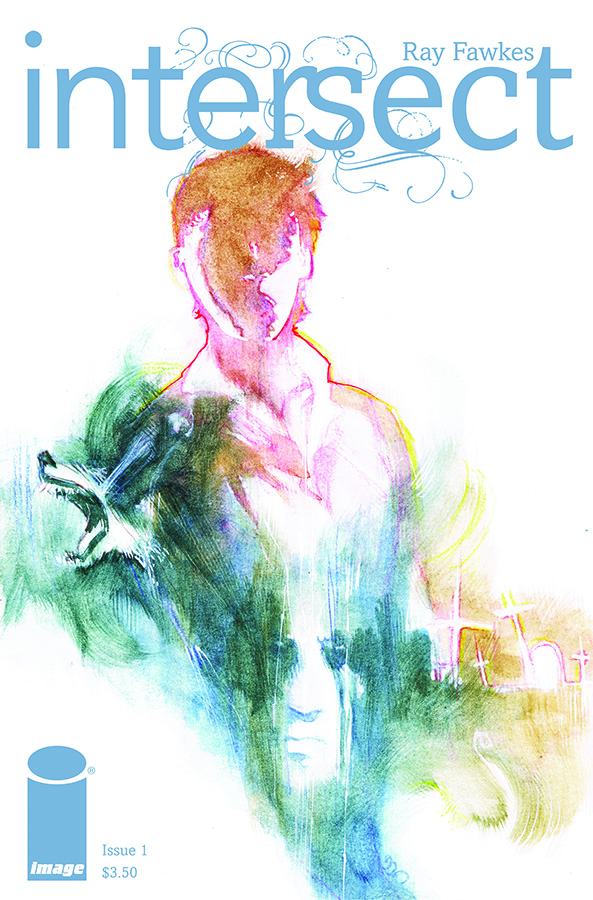 Blood rains from the skies. A hypnotic voice trills over the airwaves as bodies shift and grow in horrifying new directions. Are you ready for the new world? RAY FAWKES, acclaimed creator of One Soul and writer of Constantine and Batman: Eternal, launches a terrifying monthly odyssey of madness and warped flesh in this lush, fully-painted debut issue!


INVINCIBLE #115
MORNING GLORIES #42
PROTECTORS INC #10
REVIVAL #25
SINERGY #1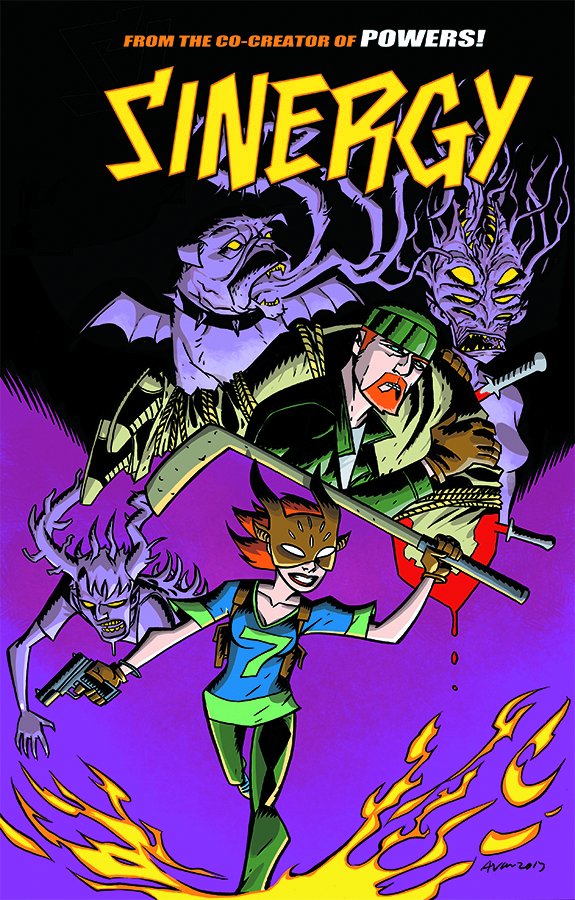 FROM THE CO-CREATOR OF THE HIT SERIES POWERS!
Jess was on her way to college with an athletic scholarship-until her first sexual experience enabled her to see inter-dimensional monsters who live secretly among us and feed on SINERGY (energies emitted by sin)! Oh, and did we mention that her boyfriend is one of them and that her father wants her to start hunting these monsters with him?
THIEF OF THIEVES #25
WITCHBLADE #179
ZERO #12

INDIE
13 COINS #2
ANNIHILATOR #3 (OF 6)
CROSSED BADLANDS #66
DICKS END OF TIME #6
DOCTOR WHO 12TH #2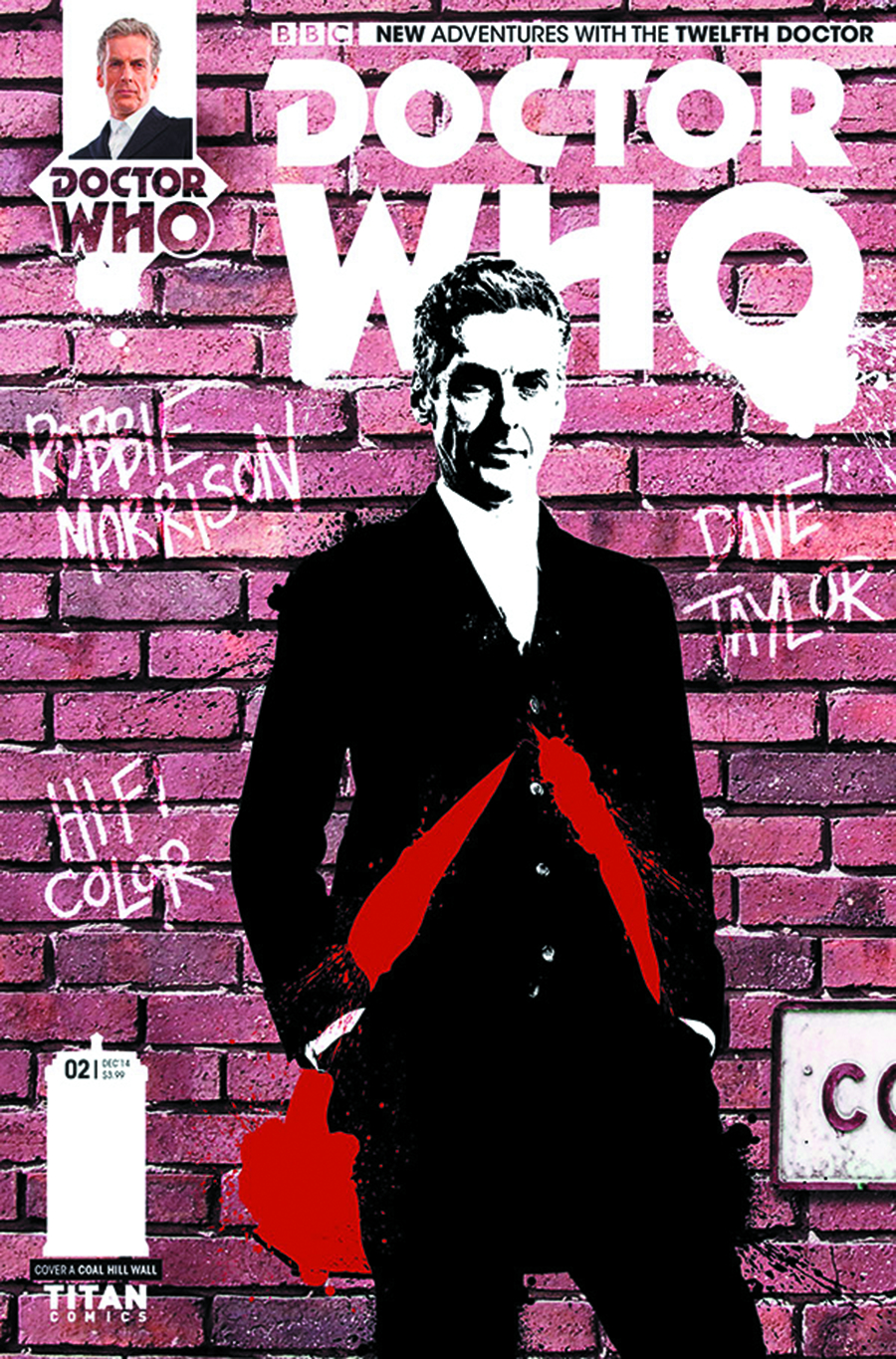 On a frozen planet spinning around a dying star, the Doctor and Clara stumble across the lone survivor of a species that once conquered the galaxy. Is it a prisoner? Cryogenically suspended pioneer? Or something altogether more sinister? Caught in a deadly mystery, Clara and the Doctor's actions will have scorching repercussions for the universe!


FUTURAMA COMICS #73
GEORGE RR MARTIN IN THE HOUSE O/T WORM #4
GOD IS DEAD #24
LAST BROADCAST #7
MEGA MAN #43
PRINCESS UGG #5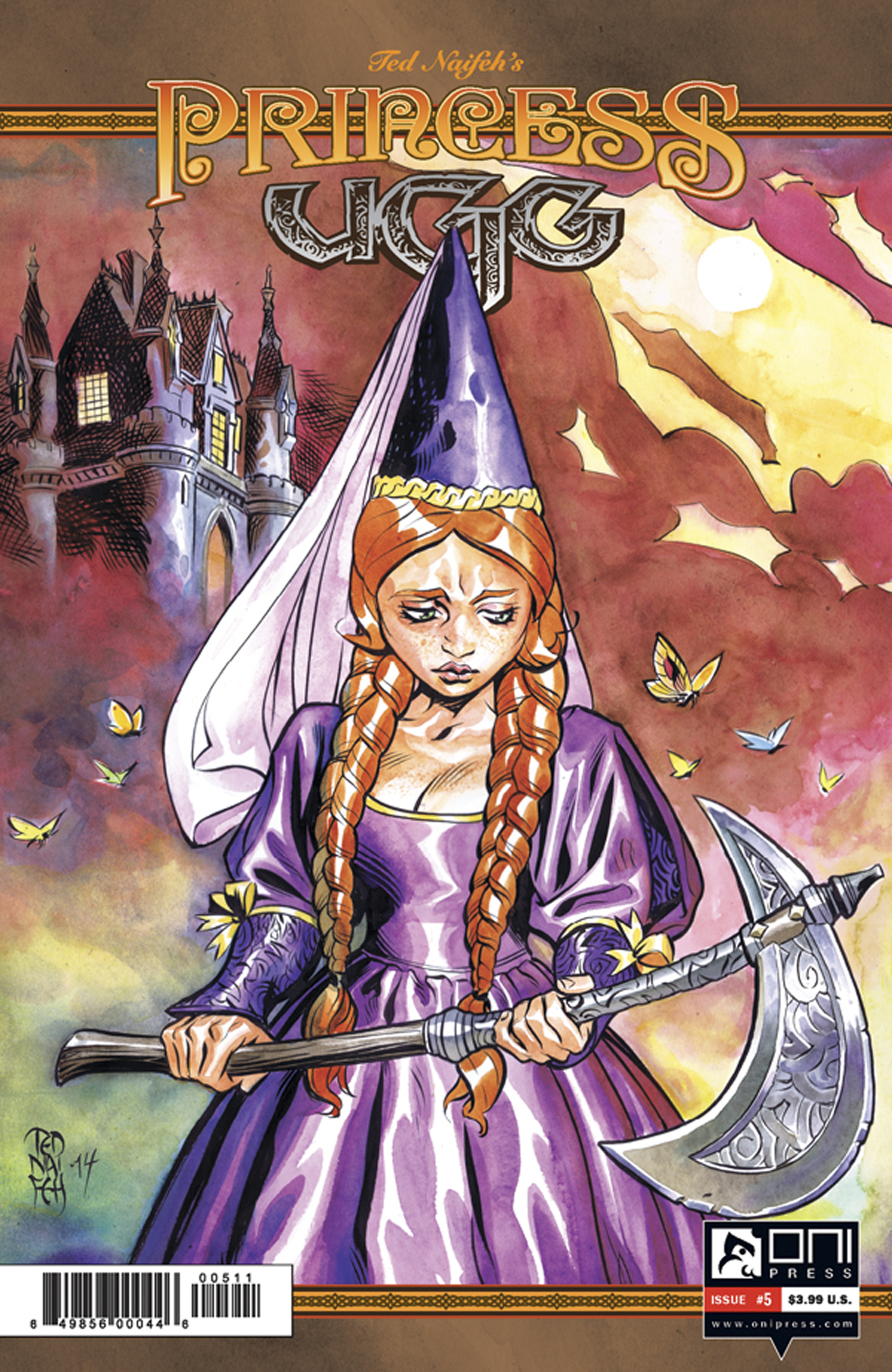 Trouble is brewing back in Grimmeria, but Ülga's studies are steadily improving, much to the astonishment of her peers and teachers. She even catches the eye of a handsome guard captain. But Ülga is still a Grimmerian at heart - which will come in handy when her carriage is besieged by bandits!
PUNK MAMBO #0
Oi! Comics icon Peter Milligan (Hellblazer) and upstart artist Robert Gill (Armour Hunters: Harbinger) are about to introduce a different kind of magic into the back alleys of the Valiant Universe...
From a posh girls' boarding school, to the slimy gutter of the London punk scene, to sniffing voodoo glue in a Louisiana swamp...how did the Punk Mambo haul herself from the upper crust to the backwater? Now, Punk Mambo is about to head back home to spread some much-needed anarchy in the UK! The punks and the voodoo priests she used to know have cleaned themselves up, and she's a loud, belching ghost from their past, come to break in the new furniture...and break some faces!
SIMPSONS WINTER WINGDING #9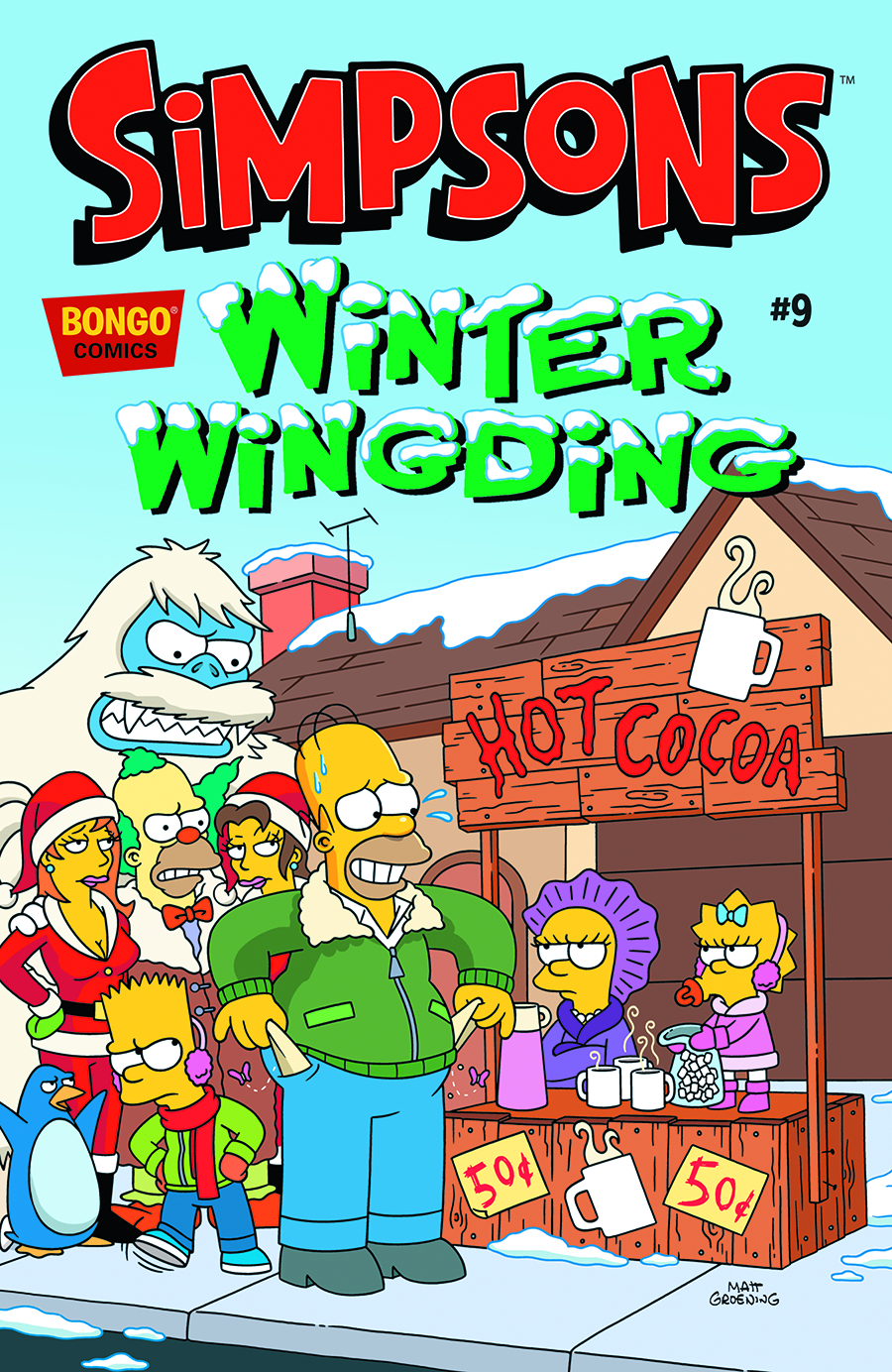 Springfield is hit by the biggest snowstorm in history and becomes buried under 20 feet of snow. See how the citizens thrive and survive by building an intricate system of tunnels to help them go about their daily lives. Then, there must have been some magic in that new cosmic ray that Prof. Frink invented, because once he points it at Bart's snowman the juvenile jokester has a brand-new friend named Snowmer! And when Comic Book Guy unearths a videotape recording of the nearly forgotten 1979 Radioactive Man Holiday Special you'll be wishing the yuletide classic was but a distant holiday memory, never to be revisited!


SONIC UNIVERSE #70
X-O MANOWAR #30

MARVEL
AMAZING SPIDER-MAN #10 SV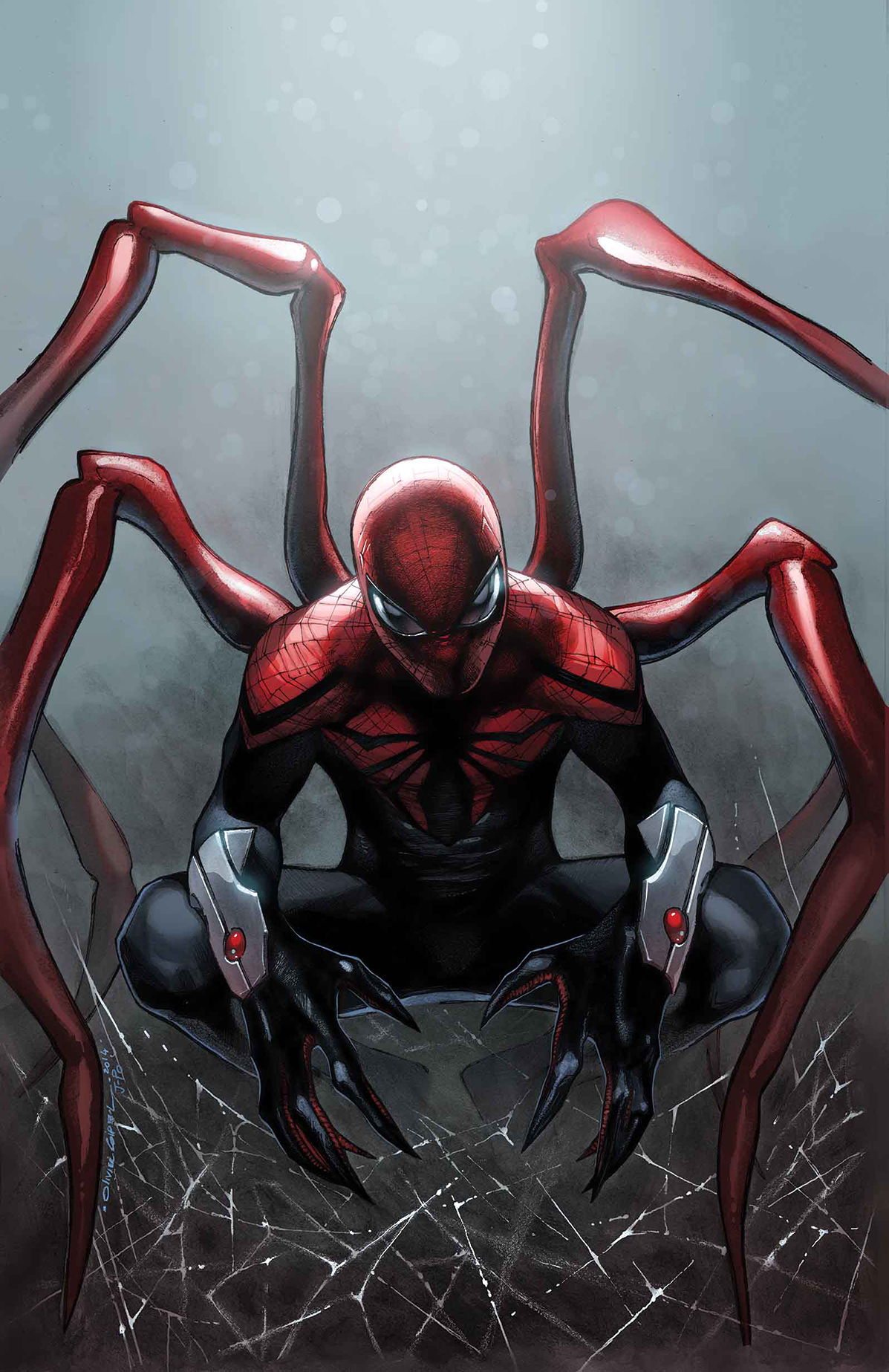 SPIDER-VERSE PART 2!
A spider-army is gathering to fight Morlun and his deadly family, but who will lead them?
Why, only the greatest spider-hero of all, THE SUPERIOR SPIDER-MAN.
Our universe's AMAZING SPIDER-MAN has an issue with that.
GUEST STARRING- MILES MORALES!
AVENGERS #38 TRO
AVENGERS AND X-MEN AXIS #6 (OF 9)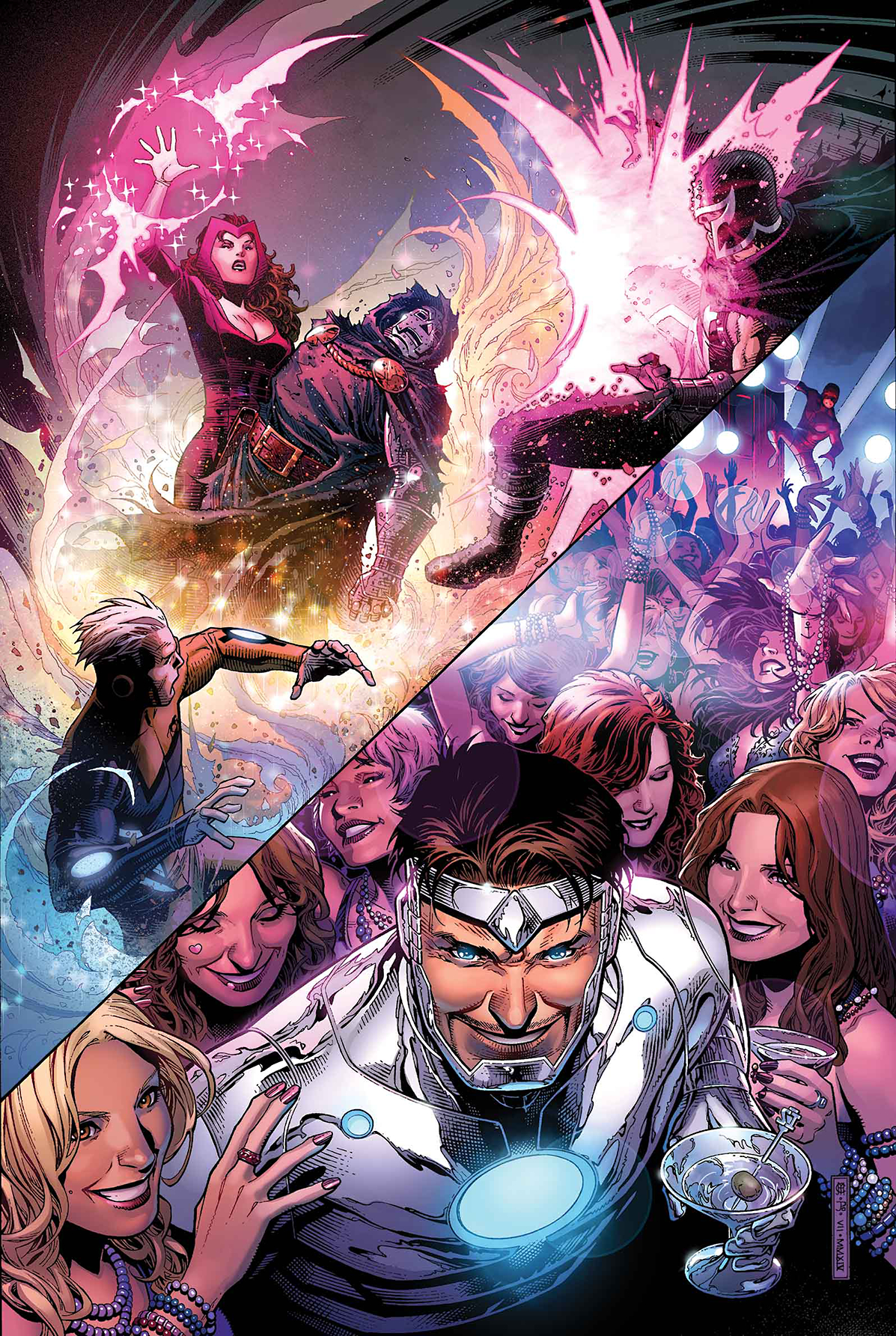 ACT II: INVERSION
The Axis of Evil have won, who is left to stop them?
Rogue and Nightcrawler vs Mystique!
Thor vs Loki!
Magneto and Quicksilver vs The Scarlet Witch!
This is it, the face of the new world disorder--The Astonishing Avengers are formed!
AVENGERS WORLD #15 AXIS
AXIS CARNAGE #2 (OF 3)
AXIS REVOLUTIONS #2 (OF 4)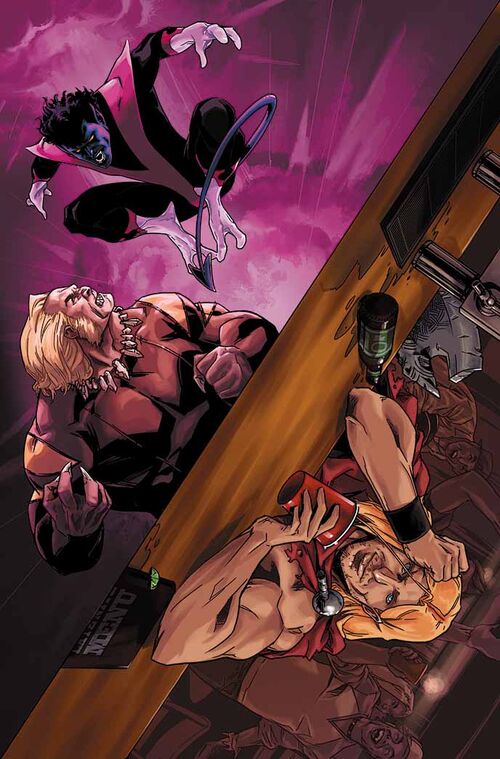 Companion Series to Marvel's newest blockbuster event AVENGERS & X-MEN: AXIS! New world DISORDER is the name of the game! Nightcrawler decides to avenge the death of Wolverine . . . by hunting down Sabretooth! And Thor goes on a bender?


BLACK WIDOW #12
DAREDEVIL #10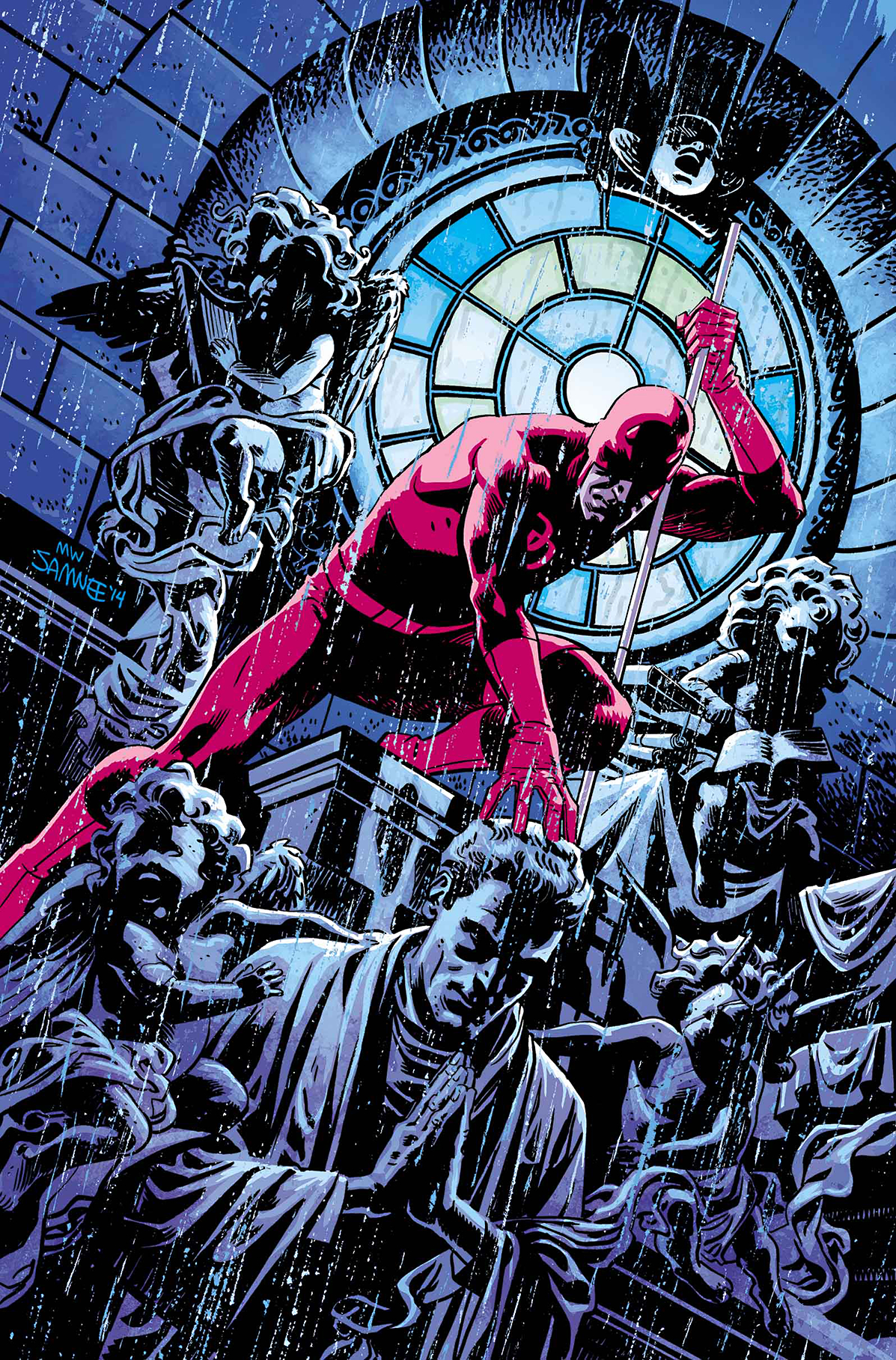 Daredevil goes dark! Everything Matt Murdock has achieved, stolen from him by the Purple Children! Now, to make matters worse, another old foe of Daredevil's unexpectedly enters the fray!


DEADPOOL #37 AXIS
DEATH OF WOLVERINE WEAPON X PROGRAM #2 (OF 5)
ELEKTRA #8
FANTASTIC FOUR #13
GUARDIANS OF GALAXY #21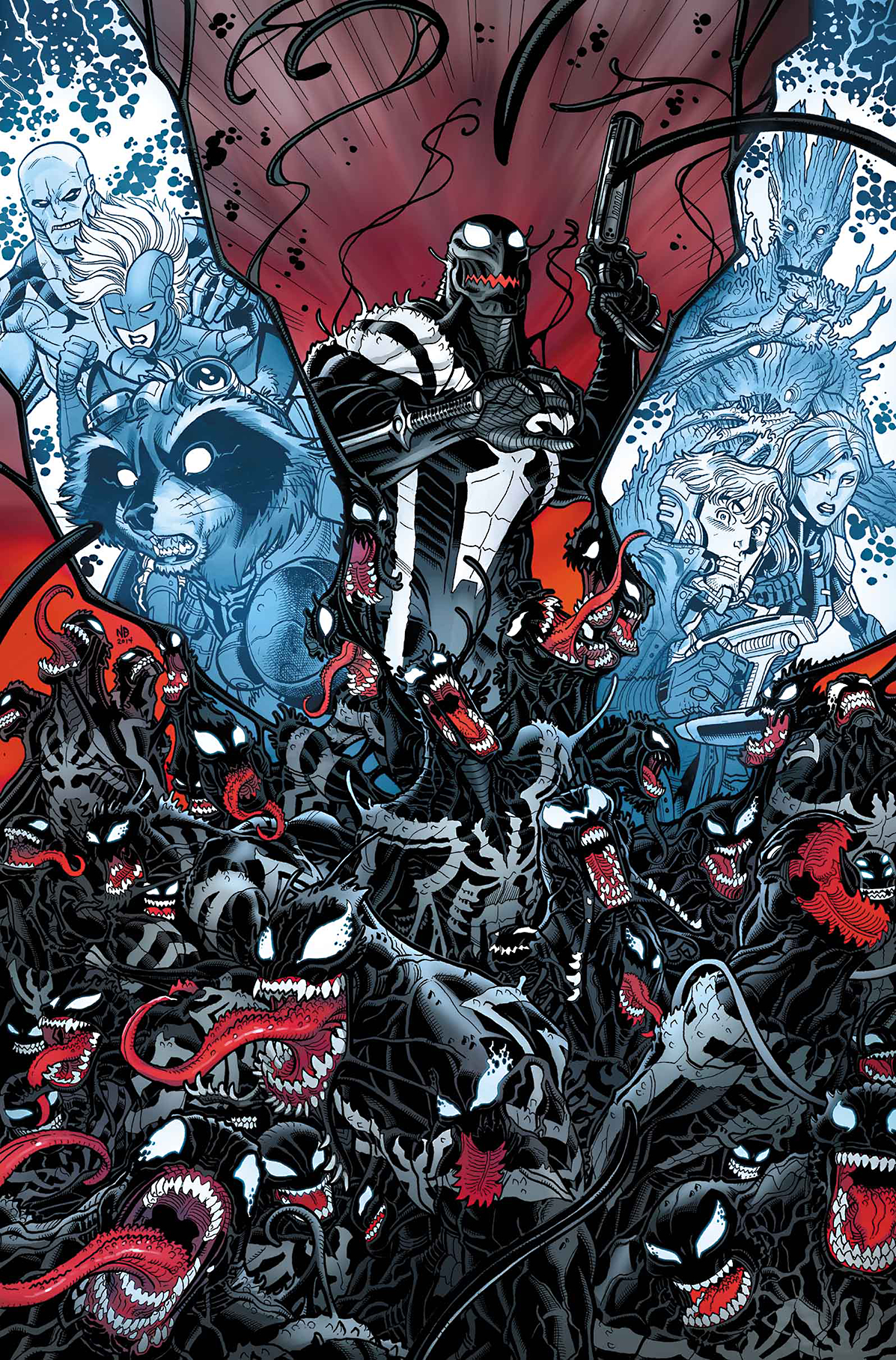 PLANET VENOM!
As the Guardians of the Galaxy encounter an entire world full of alien symbiotes, they ask themselves...was allowing Flash Thompson to join their ranks a wise decision?
INHUMAN #8
LOKI AGENT OF ASGARD #8 AXIS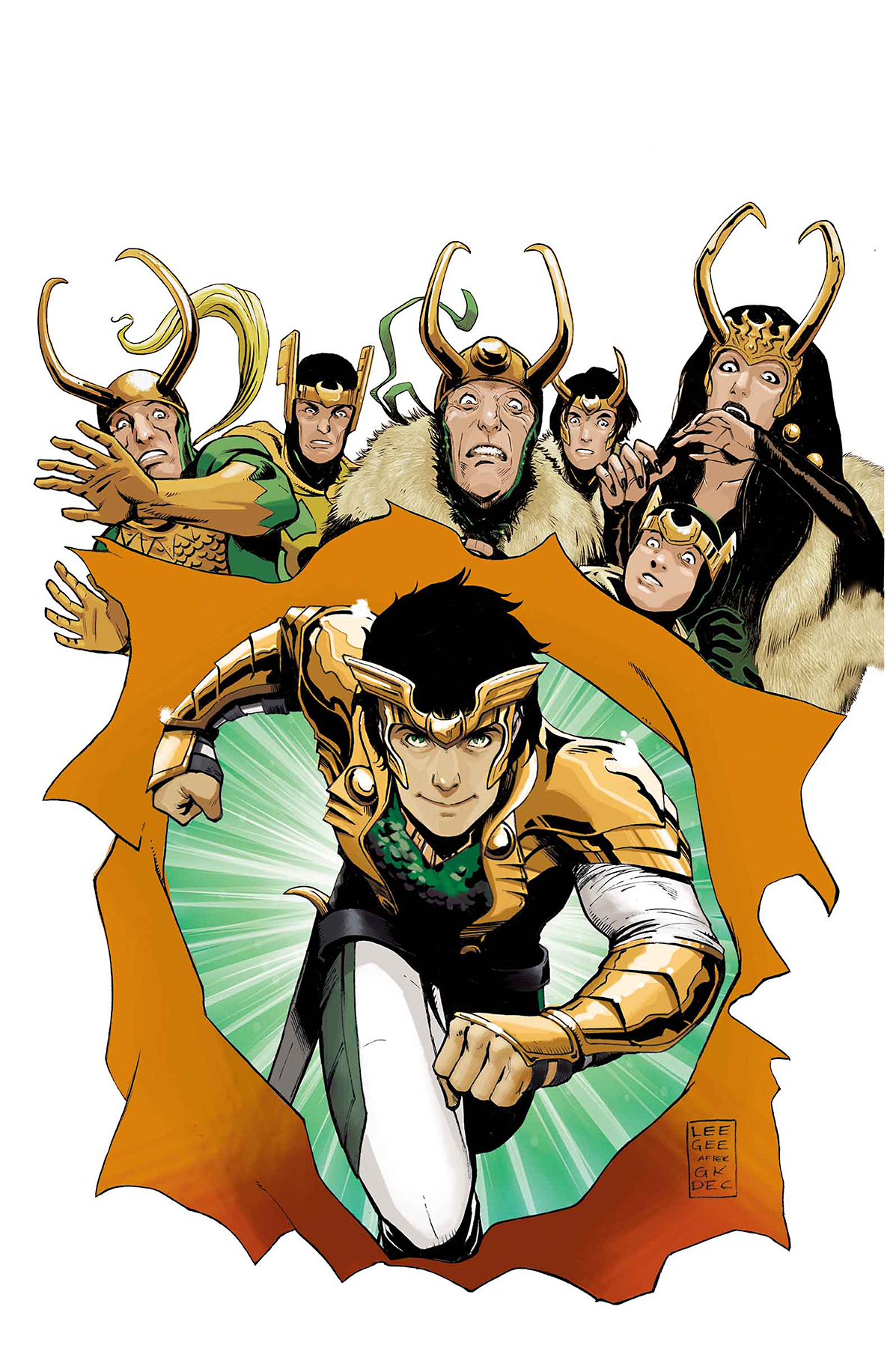 AXIS TIE-IN!
Marvel's most honest and upright hero -- now in his own magazine!
With a quip on his lips and a song in his merry heart, Loki continues his dashing quest for truth, justice and the Asgardian Way!
Guest-starring -- the Enchantress! And some other people who think Loki's "changed" somehow. BUT MOSTLY, THE ENCHANTRESS!
MAGNETO #12 AXIS
MOON KNIGHT #9
NEW AVENGERS #26 TRO
POWERS BUREAU #12
PUNISHER #12
SPIDER-WOMAN #1 SV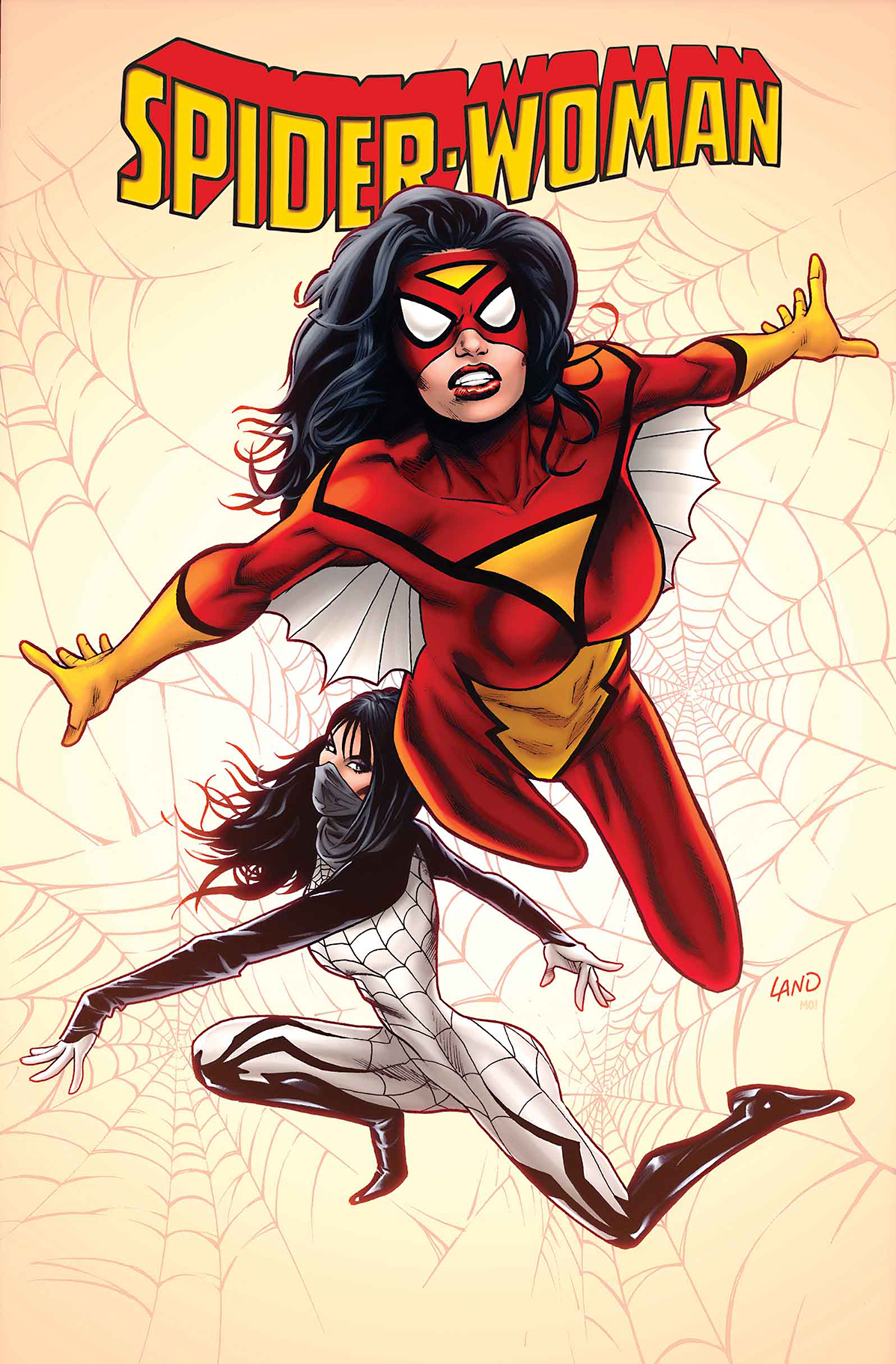 New Ongoing Series/Spider-Verse Tie-In!
Jessica Drew has been an agent of S.H.I.E.L.D., and agent of S.W.O.R.D., an Avenger and so much more. But nothing could prepare her for the multidimensional insanity that is Spider-Verse! A war is brewing, and every spider-character in the multiverse is a target! But being a target is something Jessica Drew just won't abide. She's a woman with a mission and with Silk, the newest spider-character on the block at her side, she'll have to put all her training to the test if she wants to make it out of Spider-Verse alive!
SPIDER-VERSE KICKS OFF A NEW ONGOING SERIES!
Dennis Hopeless (CABLE & X-FORCE, AVENGERS: ARENA) and Greg Land (UNCANNY X-MEN) bring you a universe spanning adventure starring Jessica Drew Spider-Woman and the newest spider-hero, SILK!
STORM #5
UNCANNY X-MEN #28
X-FORCE #12