New in store this week! The long awaited first collection for weekly series BATMAN ETERNAL, Scott Snyder's AMERICAN VAMPIRE, legendary creator Satoshi Kon's OPUS, Peter Parker miniseries AMAZING SPIDER-MAN: LEARNING TO CRAWL, Hellboy anthology WEIRD TALES, science fiction satire TALES OF AN IMPERFECT FUTURE, the complete LITTLE NEMO by Windsor Mckay and beautifully illustrated anthology celebrating Little Nemo DREAM A LITTLE DREAM, plus new collections for CATWOMAN, WOLVERINE, BATMAN AND ROBIN, ALL NEW INVADERS, HINTERKIND, TWILIGHT ZONE, JUSTICE LEAGUE and DEADPOOL.
What are you looking forward to reading? Talk to us @DavesComics!
ALL NEW INVADERS TP VOL 02 ORIGINAL SIN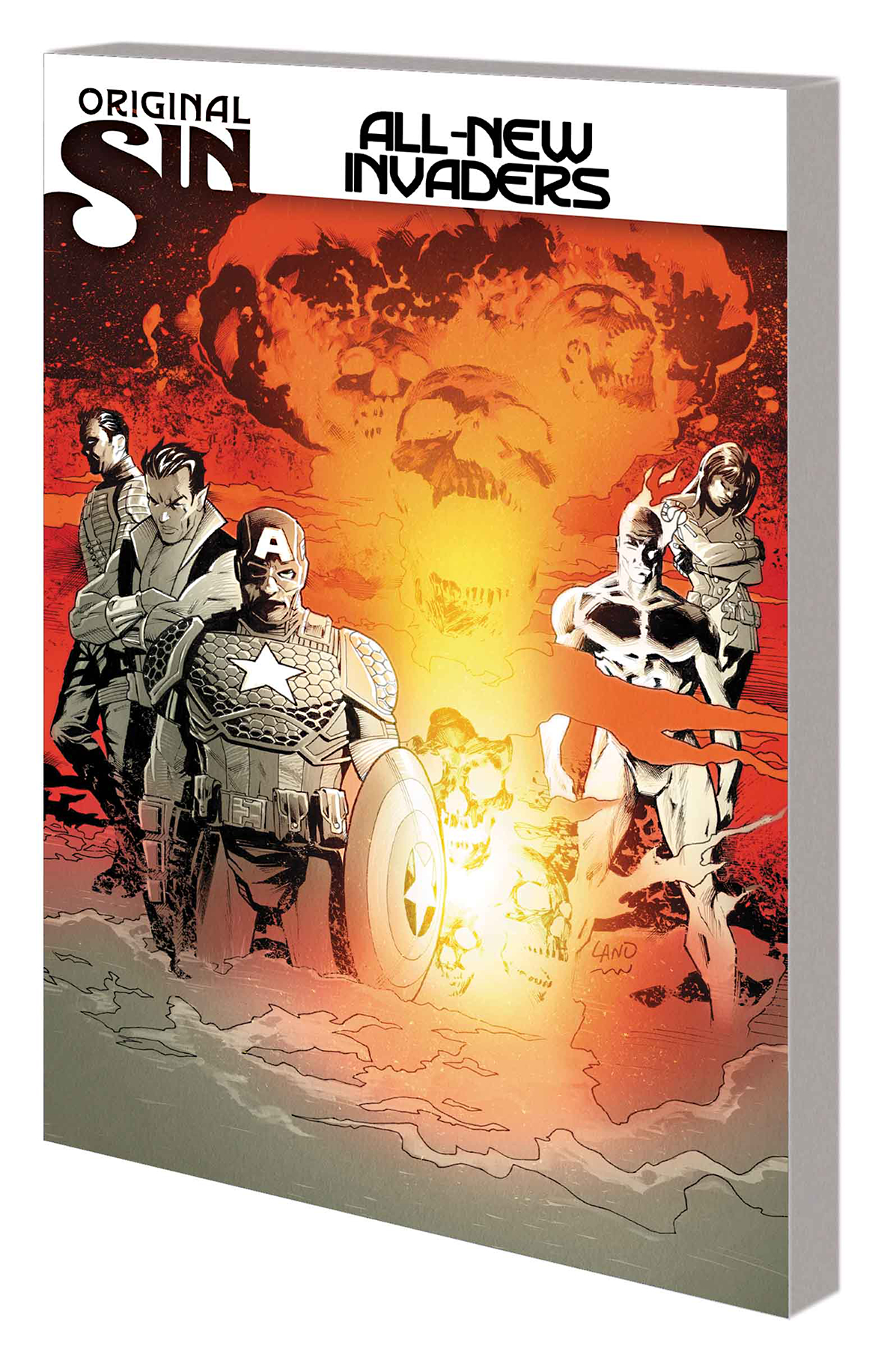 ORIGINAL SIN tie-in! Jim Hammond, the original Human Torch, must reveal the Invaders' tragic original sin - and it traces all the way back to Hiroshima! Did the team make a fatal miscalculation by disobeying orders from on high, and will Japanese super heroine Radiance make them pay the ultimate price? Then, when the Torch's former sidekick, Toro, is kidnapped, the Invaders discover a devastating new threat! Toro's kidnapper now controls every single Deathlok in the Marvel Universe! And this enemy's control over artificial intelligence just might extend to the Torch! Can Namor, the Winter Soldier and the Torch save humanity from death by Deathlok? Is one of the "band of brothers" a traitor? And what do Killraven and a Martian invasion have to do with everything? This one has it all! Collecting ALL-NEW INVADERS #6-10.
AMERICAN VAMPIRE TP VOL 06 You are cordially invited to a party - to die for! These lost tales starring new characters and old favourites from AMERICAN VAMPIRE: THE LONG ROAD TO HELL #1, starring Travis Kidd - the vampire hunter who likes to "bite them back" - plus the AMERICAN VAMPIRE ANTHOLOGY #1.
AMAZING SPIDER-MAN TP 01..1 LEARNING TO CRAWL It's the chapter you never knew about the story you know by heart! Join Peter Parker as he takes his first steps toward finding his way in the world as Spider-Man! He sought revenge and found responsibility. From that night on, a new life began. Peter's not a hero - not yet - but he'll get there somehow. But what happens when Peter meets Clash, New York's newest menace? Clash is Spidey's biggest fan, but what started off as fun and games soon turns deadly serious - and Clash is about to become his first super villain! And as a classic Spidey villain joins in on the fun, J. Jonah's Jameson's crusade against Spider-Man kicks into overdrive, and Uncle Ben's secrets come to light! Dan Slott and Ramón Pérez deliver a new spin on Spider-Man's first 60 days! Collecting AMAZING SPIDER-MAN (2014) #1.1-1.5 and material from #1.
ARKWRIGHT INTEGRAL HC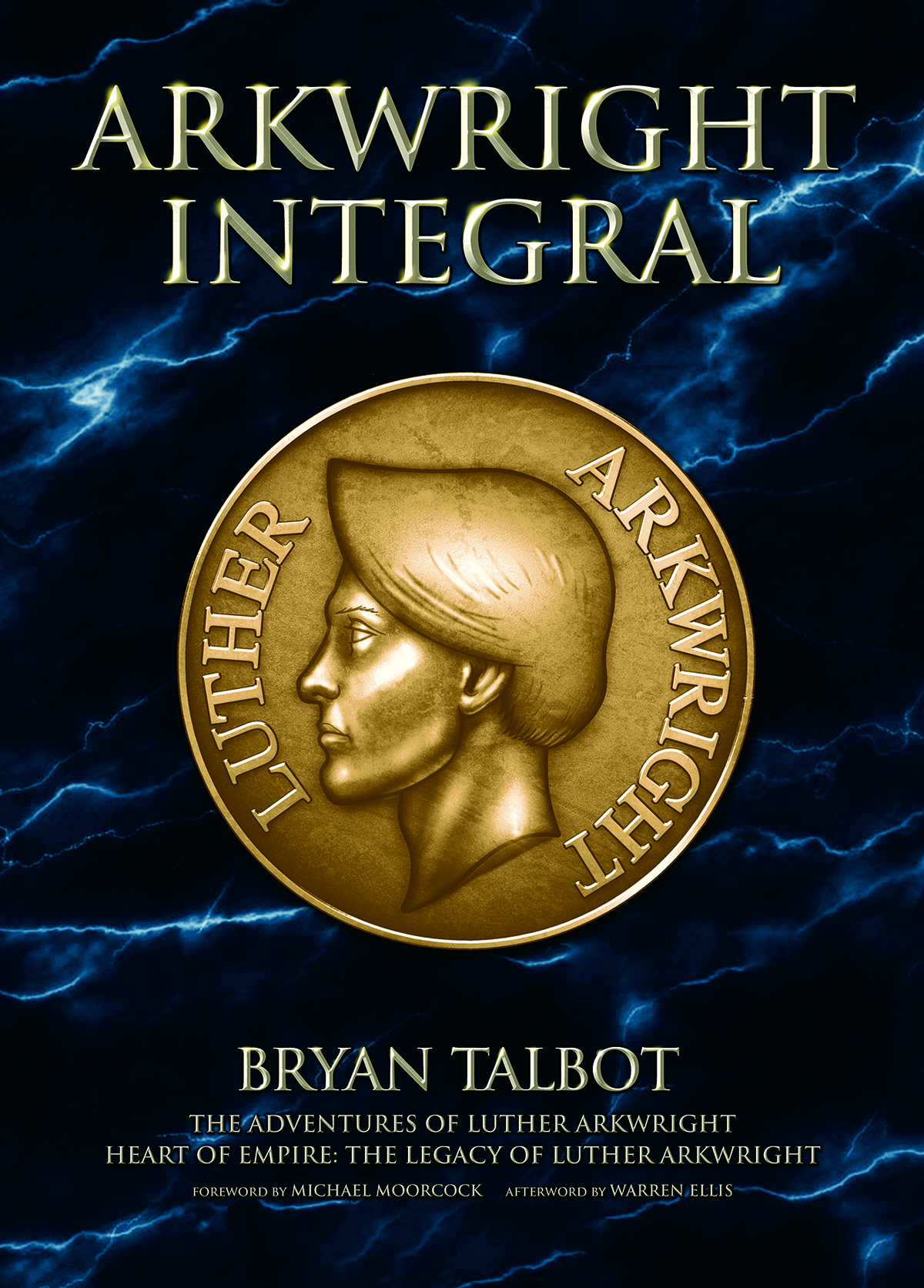 In a swirling multiverse of endless possibilities and incalculable dangers, the fate of infinite existences depends on one man, a being of vast psychic power capable of travelling between parallel realities-Luther Arkwright! In a sprawling adult epic of boundless imagination, The Adventures of Luther Arkwright and Heart of Empire are brought together for the first time in one essential hardcover volume.
AXE COP TP VOL 06 AMERICAN CHOPPERS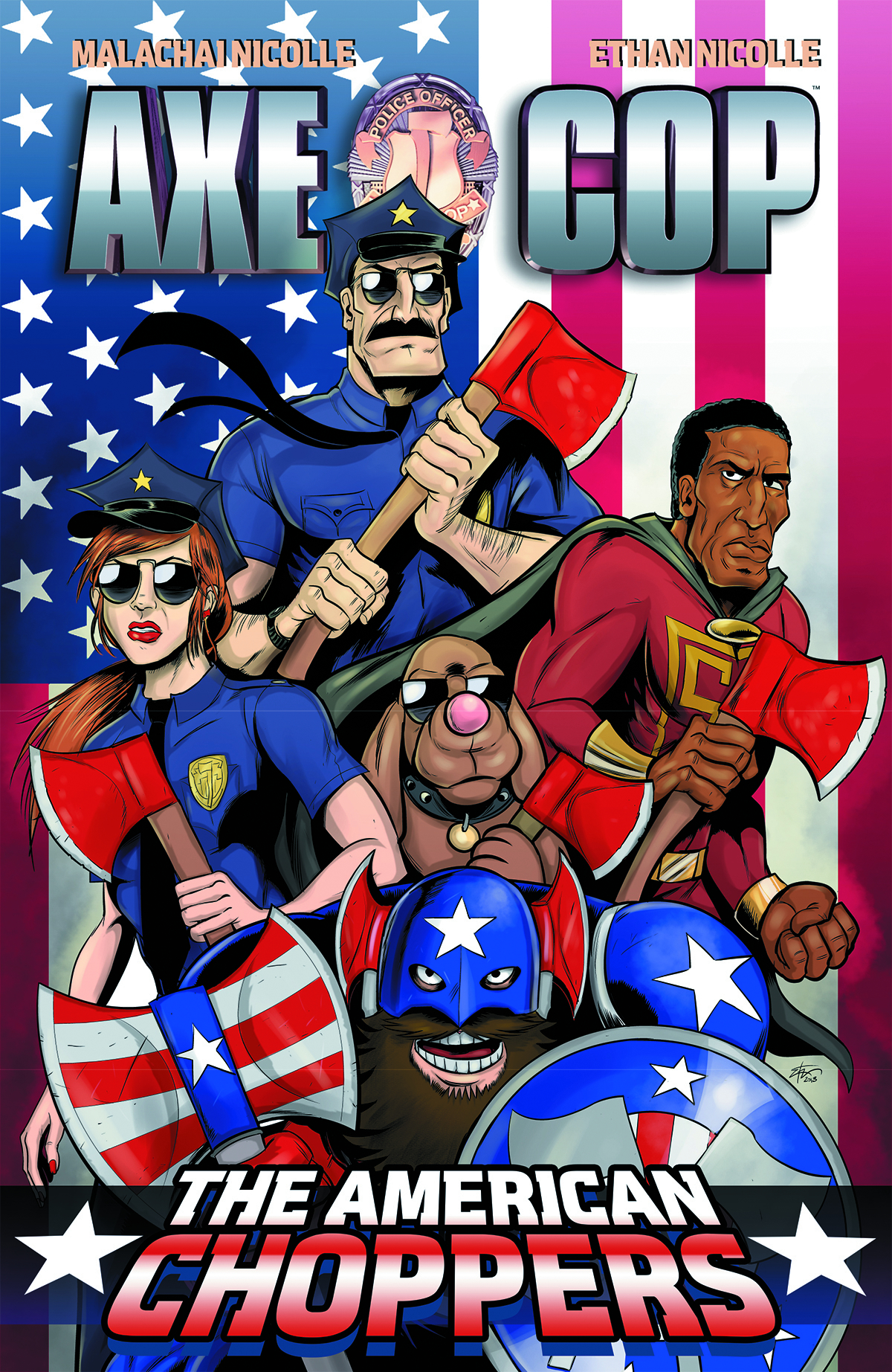 President of the World Axe Cop reunites with Super Axe, an old friend from college, and the two of them decide to start a superteam of heroes to defend America called the American Choppers. They are joined by Captain Axe, Axe Girl, Axe Woman, Axe Dog, and other heroes. The only problem is that there are no bad guys left-but that all changes when mysterious giant creatures attack the city. Collects Axe Cop: The American Choppers #1-#3.
BATMAN ETERNAL TP VOL 01 (N52) In the wake of FOREVER EVIL, the world looks at heroes in a different light, creating tension between Batman and his allies and the Gotham City Police Department. When a gang war breaks out and new villains arise, it's up to the Dark Knight, Batgirl, and others to turn the tide as best as they can - but will the GCPD be a help or a hindrance? Plus, a fan-favourite character makes her long-awaited DC Comics - The New 52 debut: Stephanie Brown! Don't miss these stories from BATMAN ETERNAL #1-20!
BATMAN & ROBIN TP VOL 04 REQUIEM FOR DAMON Spinning out from the tragic death of Damian Wayne, the Dark Knight attempts to cope with the death of not only his son and partner. This title collects BATMAN AND ROBIN #18-23.
BATWOMAN TP VOL 05 WEBS (N52)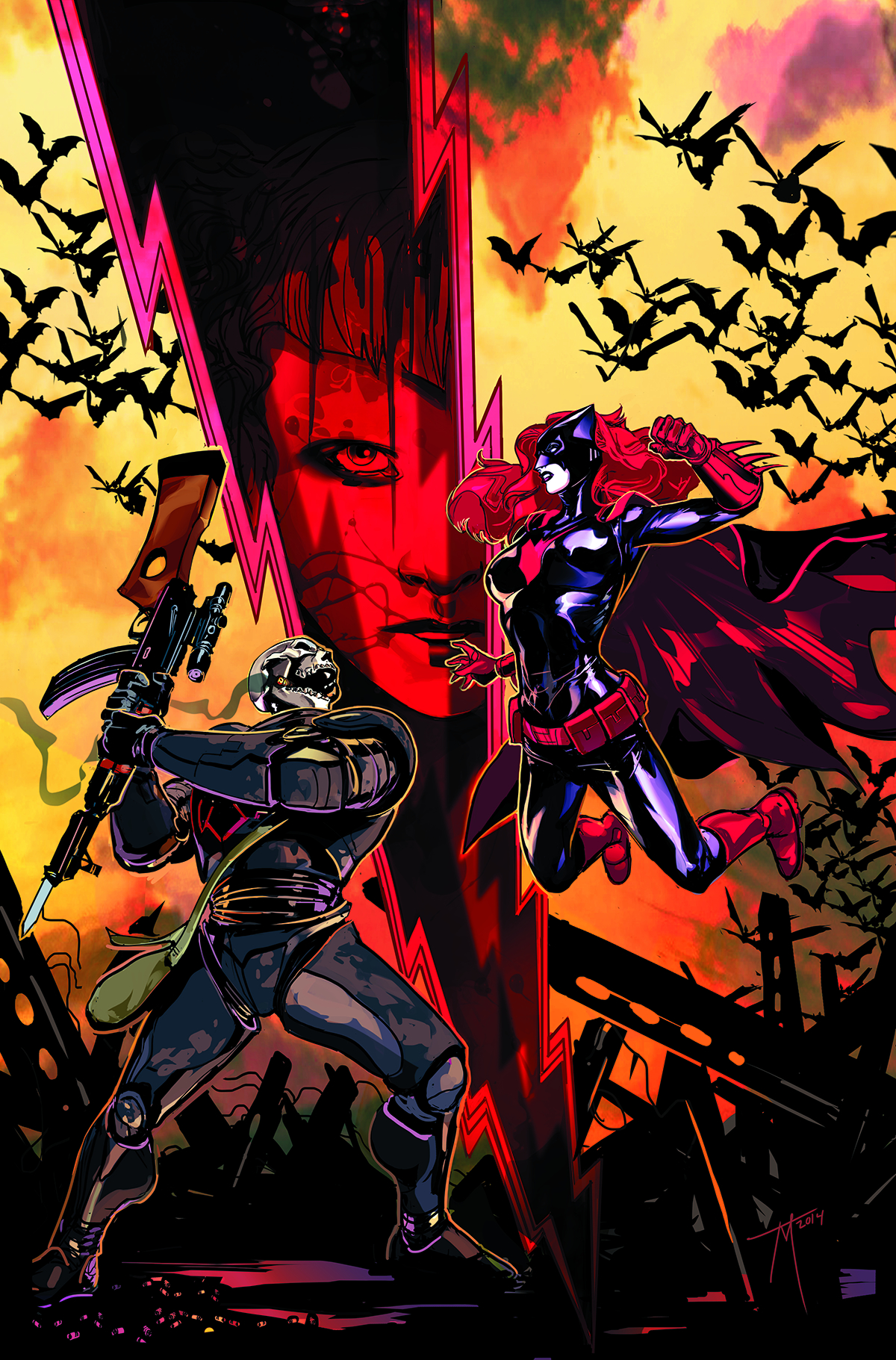 Batwoman faces a threat that might make her rethink her career as a hero! But that's not Kate's only concern, as Maggie has a surprising revelation - and her angry ex-husband shows up! Can Kate and Maggie work together to discover the secret of the Wolf Spider? Collects BATWOMAN ANNUAL #1 and BATWOMAN #25-31.
CAPTAIN AMERICA EPIC COLLECTION TP CAPTAIN LIVES AGAIN Transformed by the Super-Soldier Serum from a 98-pound weakling into Captain America, Steve Rogers led the charge to liberate the world from the Axis powers! But before World War II's end, an accident left him frozen in suspended animation and his sidekick, Bucky, dead. The world turned on for decades - and when the Avengers finally resuscitated him, Steve Rogers was greeted by a world vastly changed. He was a man out of time, tormented by the death of his partner - but no less committed to the cause of fighting evil in all its forms! In this Epic Collection, Stan Lee and Jack Kirby bring you the rebirth of an American icon. The rebirth of Captain America! Collecting AVENGERS (1963) #4, and material from STRANGE TALES (1951) #114 and TALES OF SUSPENSE (1959) #58-96.
CATWOMAN TP VOL 05 RACE OF THIEVES (N52) As the fabled Catbird of Gotham City, Selina Kyle fights alongside Batman to keep the city safe. So why does it all feel so wrong? Who is behind this twisted - yet strangely pleasant - version of Gotham City? Find out in these tales from issues #25 and 27-34!
CHRONICLES OF CONAN TP VOL 28 BLOOD & ICE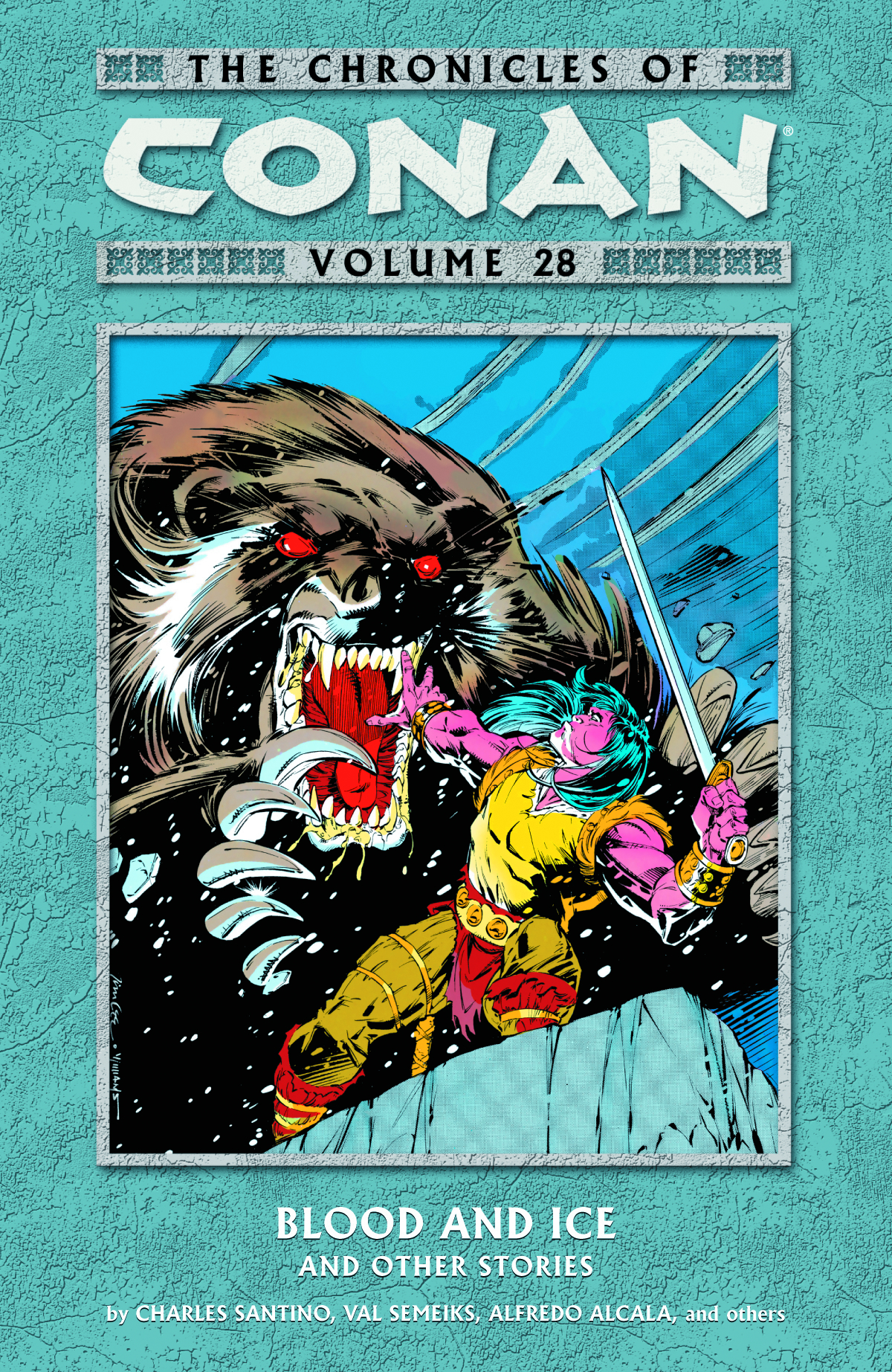 Conan's plan to plunder a mountain gold mine goes awry when he discovers that it has just been robbed! The angry barbarian decides to reclaim his prize and pursue the burglars across the frozen peaks, where nature itself is the deadliest of foes. Collects Marvel's Conan the Barbarian #215-#223. All stories collected for the first time!
DEADPOOL TP VOL 06 ORIGINAL SIN ORIGINAL SIN tie-in! Agent Preston follows a trail of secrets from Deadpool's past that leads her to a surprising situation requiring immediate attention. Deadpool has - a daughter! And there's much more to her life than meets the eye! But Deadpool is up to his neck fighting off Dracula's forces - and he's recruited a time-displaced Dazzler to help him do it! Even with her help, can Deadpool escape the gnawing fangs of the undead in time to safeguard his own flesh and blood? And where did his daughter even come from? Flash back to the grim and gritty 1990s as we learn the very darkest secret of Deadpool's dark past! Guest-starring '90s Sabretooth and '90s Alpha Flight!
Collecting DEADPOOL (2012) #29-34.
DOCTOR WHO BLOOD OF AZRAEL GN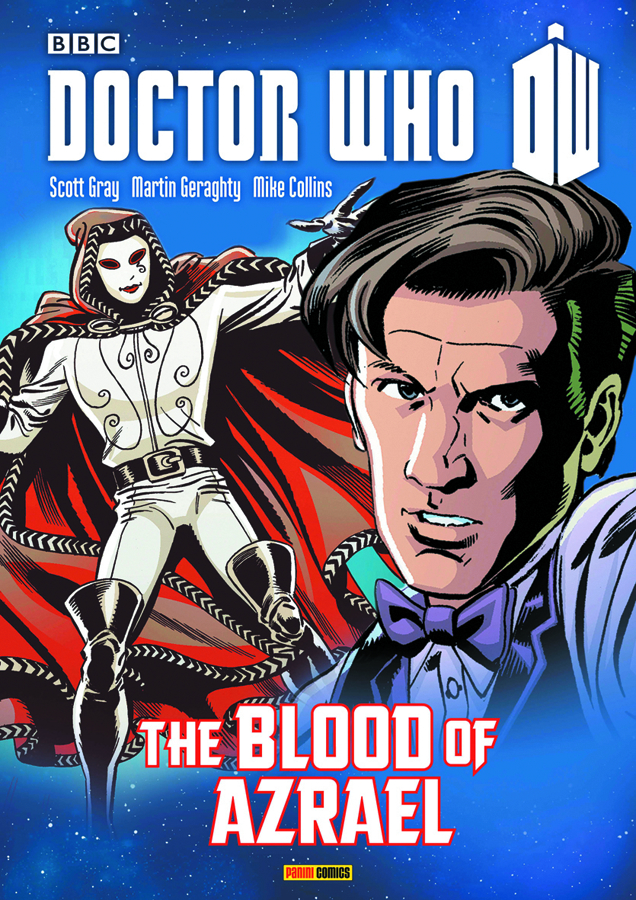 An outstanding volume of comic strips collecting the complete adventures of the eleventh Doctor and Clara from the pages of Doctor Who Magazine! Contains five linked stories by acclaimed writer Scott Gray: "A Wing and a Prayer," "Welcome to Tickle Town," "John Smith and the Common Men," "Pay the Piper," and "The Blood of Azrael." Includes a wealth of exclusive, brand new material revealing how the strips were created, featuring contributions and commentary from the writer and artists.
DRAWING BEAUTIFUL WOMEN FRANK CHO METHOD SC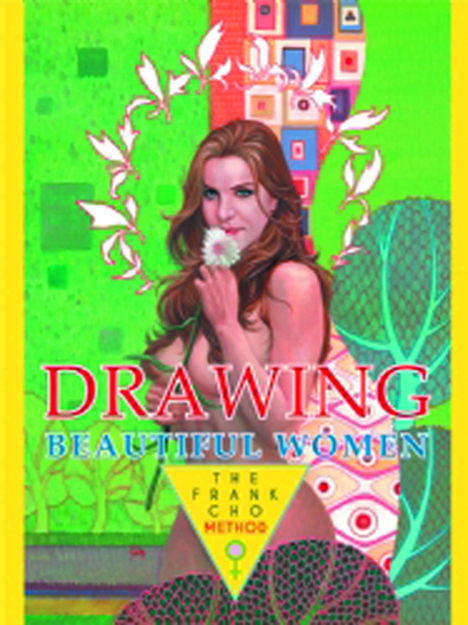 Frank Cho's exquisite line and masterful brushstrokes are explored to give the beginning artist, along with the most advanced professional, all the tools and knowledge to draw beautiful women. No area is overlooked as chapters cover demonstrations on how to draw the overall figure, then continue with the head, hair, neck, torso, back, arms, hands, pelvis and legs through clear, step-by-step procedures. Drawing Beautiful Women is enhanced by Frank's wit and flair for entertainment, as he interjects humor throughout the book for a fun and playful experience. Frank's pen-and-ink and brush styles, plus the ballpoint pen, are each represented. A chapter devoted to painting shows two complete works from start to finish. The process of the cover painting is revealed in detail, followed by a second radiant woman in oils. Examples of his work being digitally colored and two gatefolds are also included.
GLORKIAN WARRIOR DELIVERS A PIZZA GN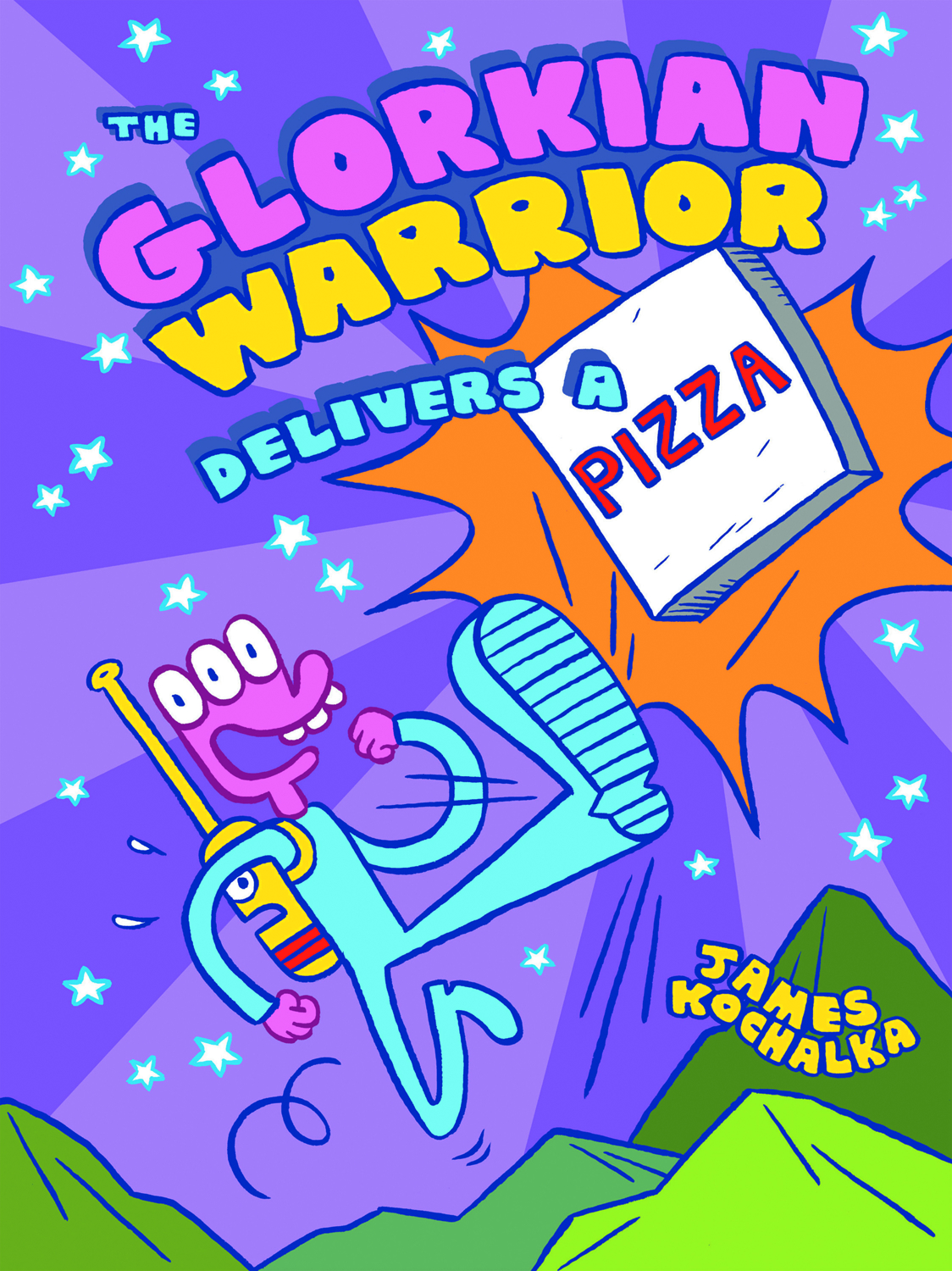 The Glorkian Warrior isn't the brightest bulb in the box, so it's good he's got his trusty talking backpack to advise him as they set out on a perilous journey to deliver a pizza. The pizza's got clams and peanut butter on it, so it's not clear who's going to want it, but deliver it they will. With bright, lively illustrations and classic prat-falls, this graphic novel for kids is 112 pages of super icky gross-out humor and ludicrously bad decisions; in other words, The Glorkian Warrior Delivers a Pizza is a winner.
HELLBOY WEIRD TALES HC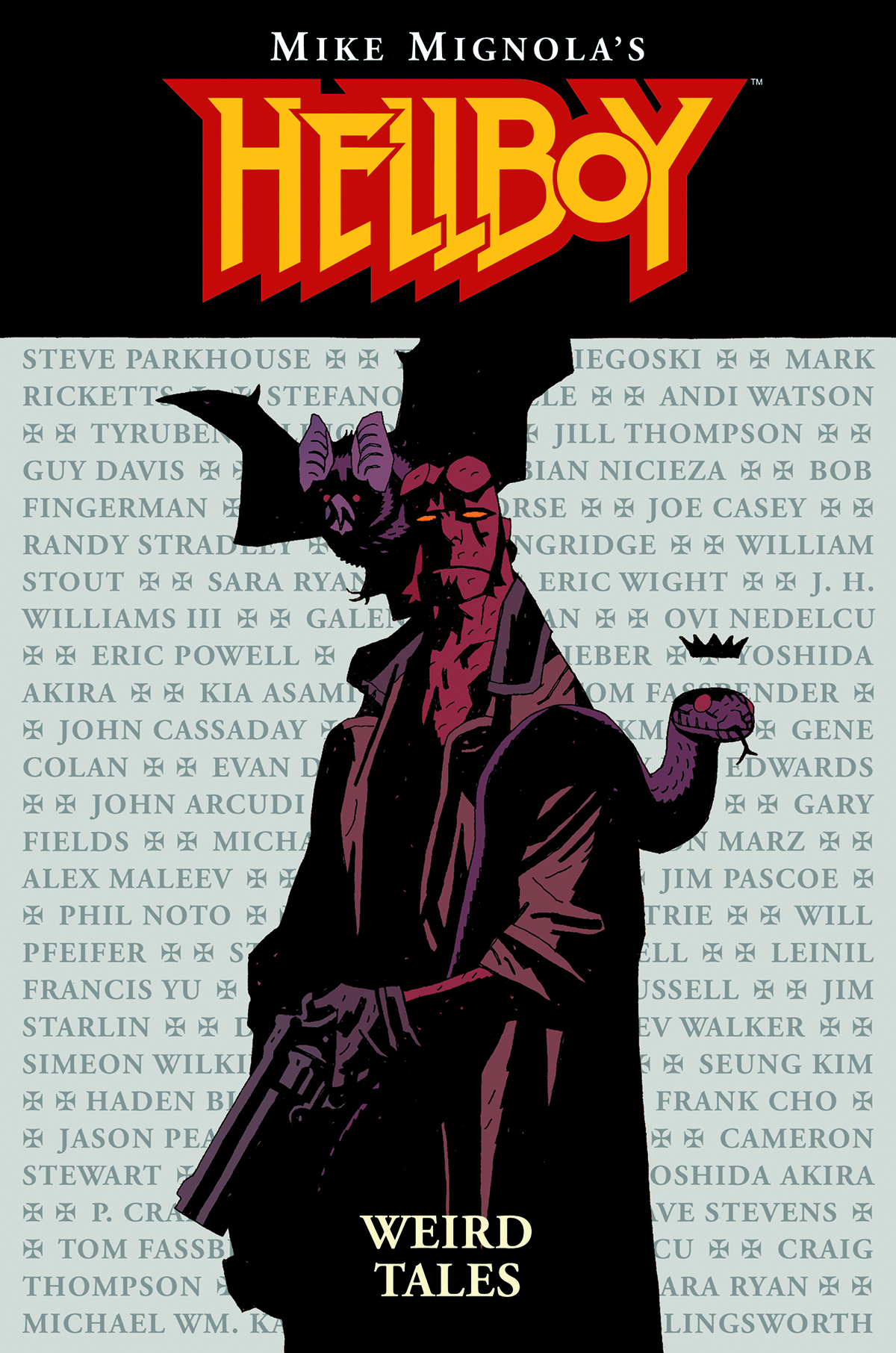 Some of the best writers and artists in comics team up to present stories of giant bats, demon children, jetpacks, haunted circuses, and rusted-out spaceships. Old-fashioned pulp fun featuring one of the greatest heroes of modern comics. Collects Hellboy: Weird Tales Volumes 1 and 2.
Some of the top creators in comics provide their takes on Hellboy.
HINTERKIND TP VOL 02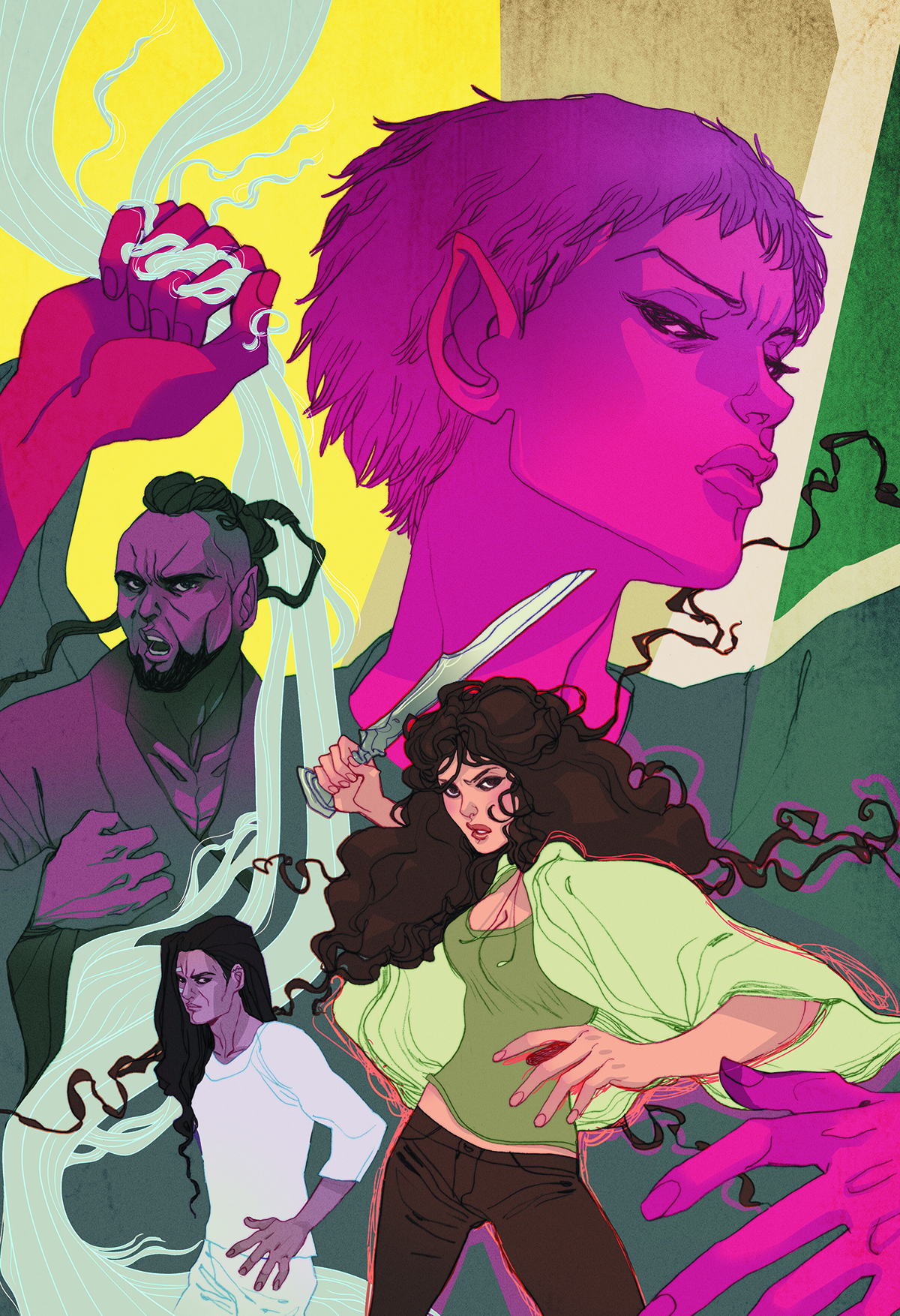 These stories from issues #7-12 begin with Princess Tersia, who has a vision of the future and the shape of things to come. In this vision she's married to Jon Hobb and carrying his baby. Oh, and there's a dragon! Is it a dream or a nightmare? Meanwhile, bounty hunters Starla and Jubal find the tables are turned as they're run to ground by a Centaur posse.
INCREDIBLE CHANGE BOTS TWO POINT SOMETHING GN From bestselling author Jeffrey Brown (Darth Vader and Son, Jedi Academy) comes the latest installment of his humorous shape-changing robot adventure, Incredible Change-Bots. Collecting previously published and rarely seen material, Change-Bots Two Point Something Something includes short stories, gallery art show pieces, game and toy designs, artwork created for fan club members, interviews with almost every Change-Bot, and more.
INHUMAN TP VOL 01 GENESIS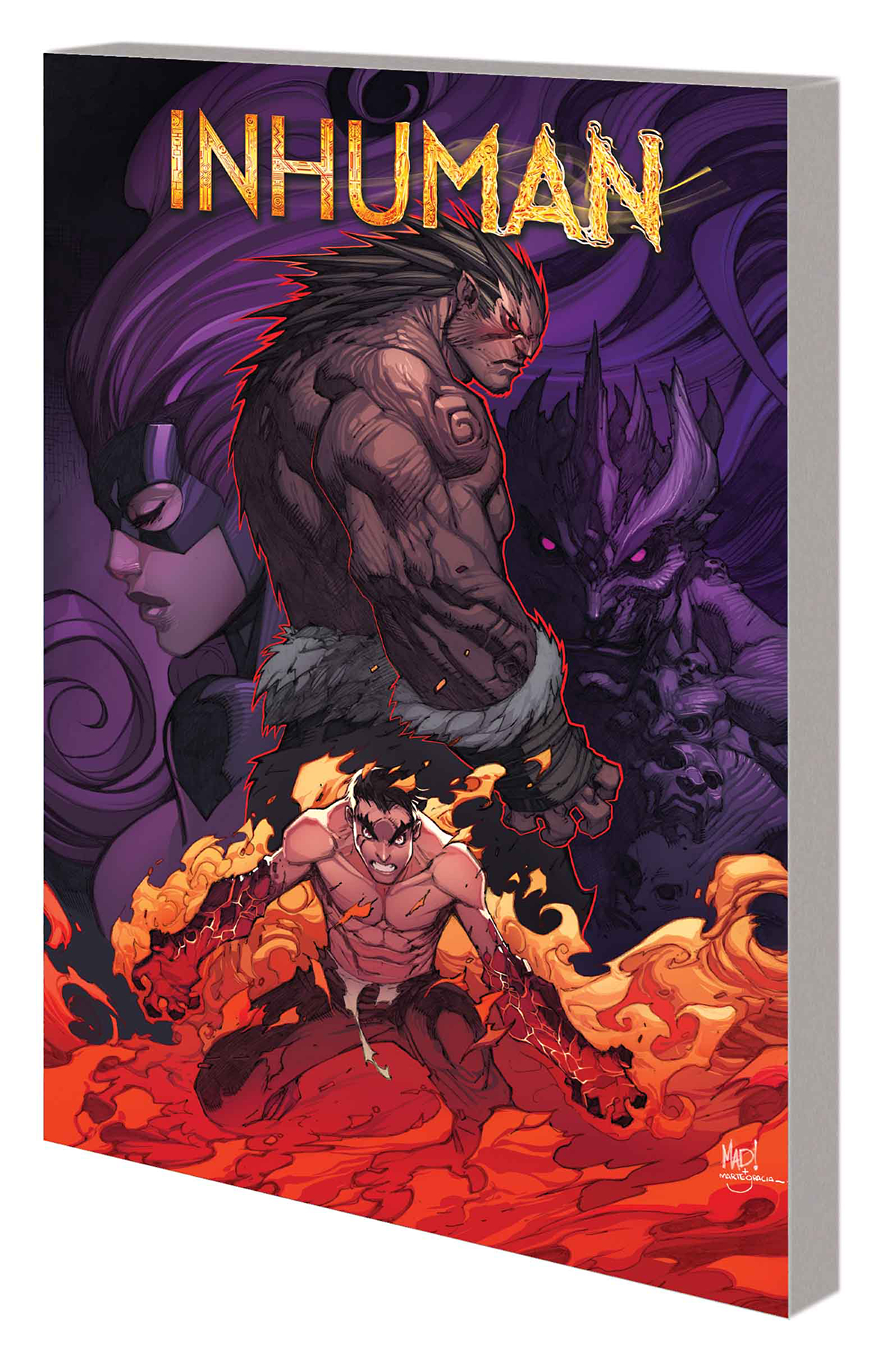 Marvel's newest heroes are born! Terrigen mist is moving across the world, transforming regular people into Inhumans with amazing powers. But not everyone thinks this is a good thing. As the mysterious Lash takes an unwanted interest in the new Inhumans, Queen Medusa finds herself face-to-face with Captain America - and it doesn't go well. As the history of an ancient branch of Inhumans is uncovered, a newly transformed Inhuman named Flint sees his world fall apart! When deposed Inhuman king the Unspoken returns, determined to regain his throne, he quickly takes the royal family captive and conquers Medusa's new island nation - and now Flint and his fellow NuHumans must step up and embrace their destiny! Discover the Marvel Universe's secret history and get in at the ground floor of the next big Marvel franchise! Collecting INHUMAN #1-6.
JUSTICE LEAGUE TRINITY WAR TP The blockbuster event of the summer is now in paperback, featuring stories from JUSTICE LEAGUE #22-23, JUSTICE LEAGUE OF AMERICA #6-7, JUSTICE LEAGUE DARK #22-23, CONSTANTINE #5, TRINITY OF SIN: PANDORA #1-3 and TRINITY OF SIN: PHANTOM STRANGER #11. When the three Justice Leagues go to war with one another, whose side will everyone be on?
LITTLE NEMO DREAM ANOTHER DREAM HC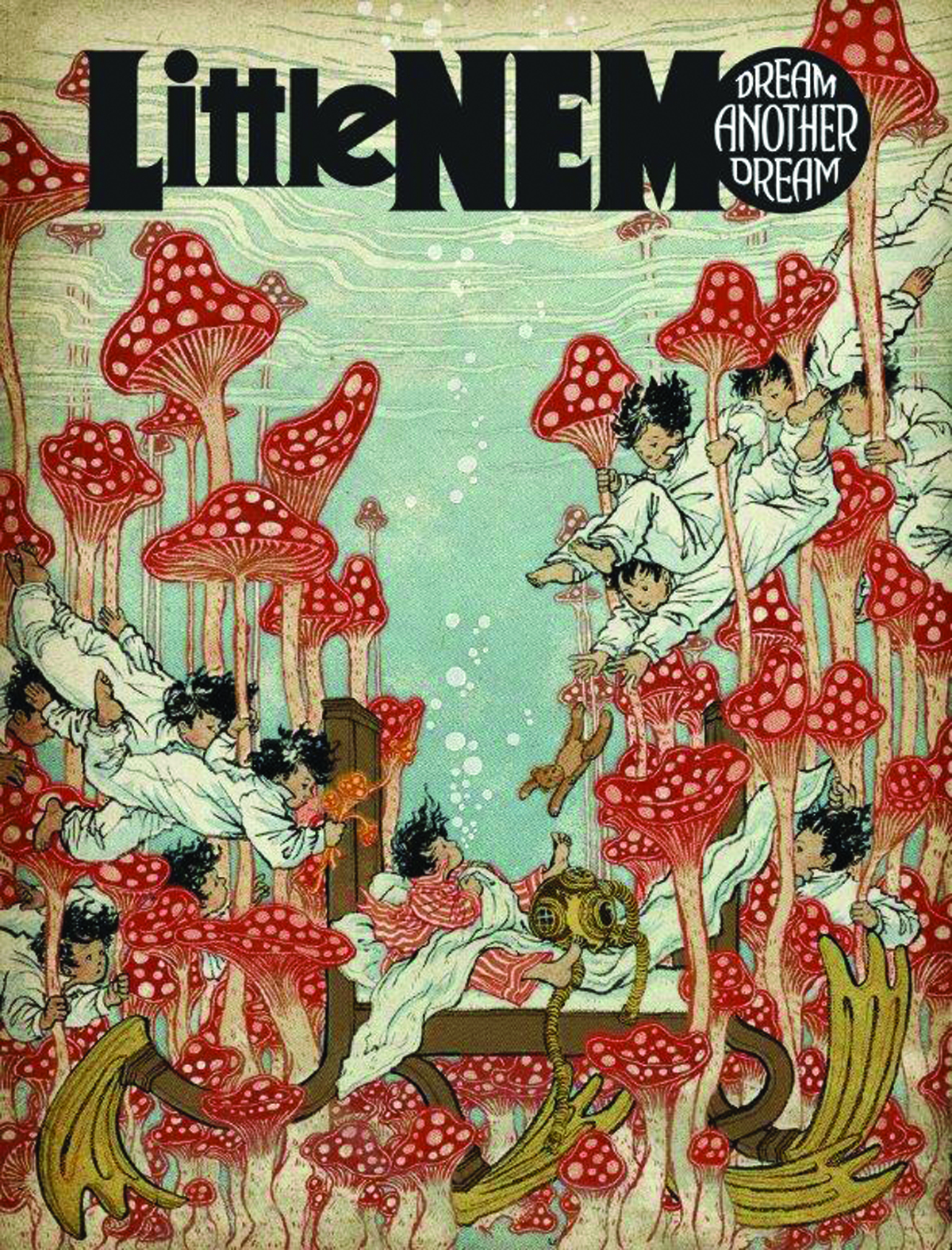 Winsor McCay was perhaps the greatest cartoonist of all time, and the Sunday newspaper strip Little Nemo in Slumberland was his greatest creation. In Little Nemo: Dream Another Dream, many of the world's finest cartoonists will pay tribute to the master and his masterpiece, following their own voices down paths lit by McCay. Over 100 of the world's greatest cartoonists and illustrators -- including Bill Sienkiewicz, J.H. Williams III, Paul Pope, Michael Allred, David Mack, Stephen Bissette, Craig Thompson, Gabriel Bá, Fábio Moon, Peter Bagge, J.G. Jones, Yuko Shimizu and more -- pay tribute to McCay and his seminal early-20th century masterpiece with their own giant, broadsheet-sized Little Nemo strips. This is a love song for McCay, Little Nemo, and the infinite possibility of comics.
MANARA THE BORGIAS HC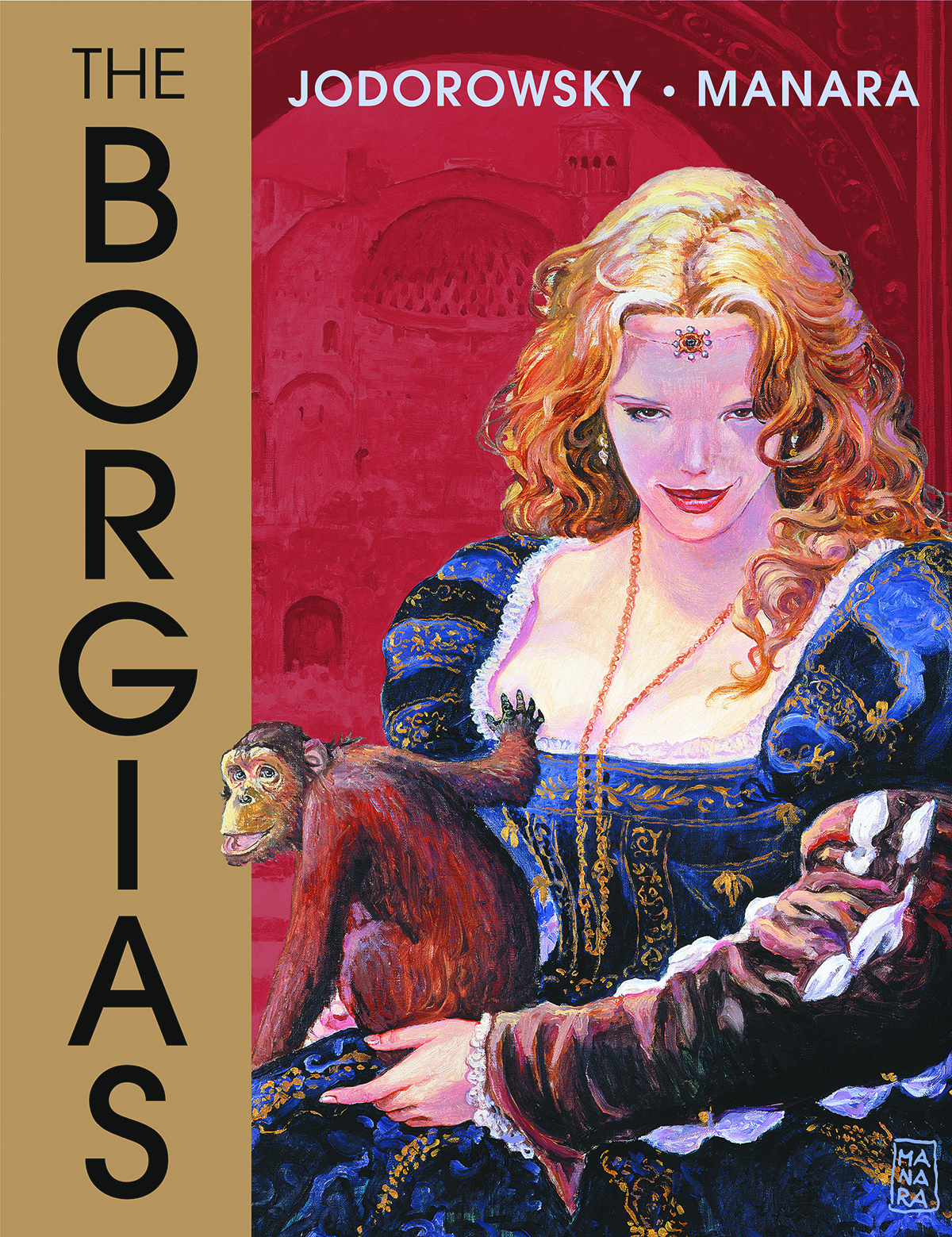 When Pope Innocent VIII dies, the corrupt, licentious Cardinal Rodrigo Borgia schemes, murders, and seduces his way into becoming the new pope, immediately securing positions for his family and thereby ensuring a Borgia dynasty. With breathtakingly beautiful painted artwork by Manara, this account of Italy's first Mafia family by Chilean filmmaker Alejandro Jodorowsky is among comics'-and history's-sexiest, most violent, and most engaging epics! All four chapters newly translated and collected in English for the first time.
The complete collaboration between legends Alejandro Jodorowsky (Metabarons, The Incal, Technopriests) and Milo Manara (Click!, Indian Summer) with an introduction by Fábio Moon and Gabriel Bá!
MILKYWAY HITCHHIKING SC Join Milkyway on a full-color journey of laughter and tears across the stars! There are as many people on Earth as there are stars in the sky. Milkyway - a peculiar cat with a pattern of the Milky Way splashed across her back - travels across time and space; sometimes to
observe, other times to interact with an unfolding story. From Sirial, the creator of One Fine Day, comes the full-color tale of Milkyway hitchhiking across the bright stars of people's lives, loves, tears, and laughter.
NELVANA NORTHERN LIGHTS HC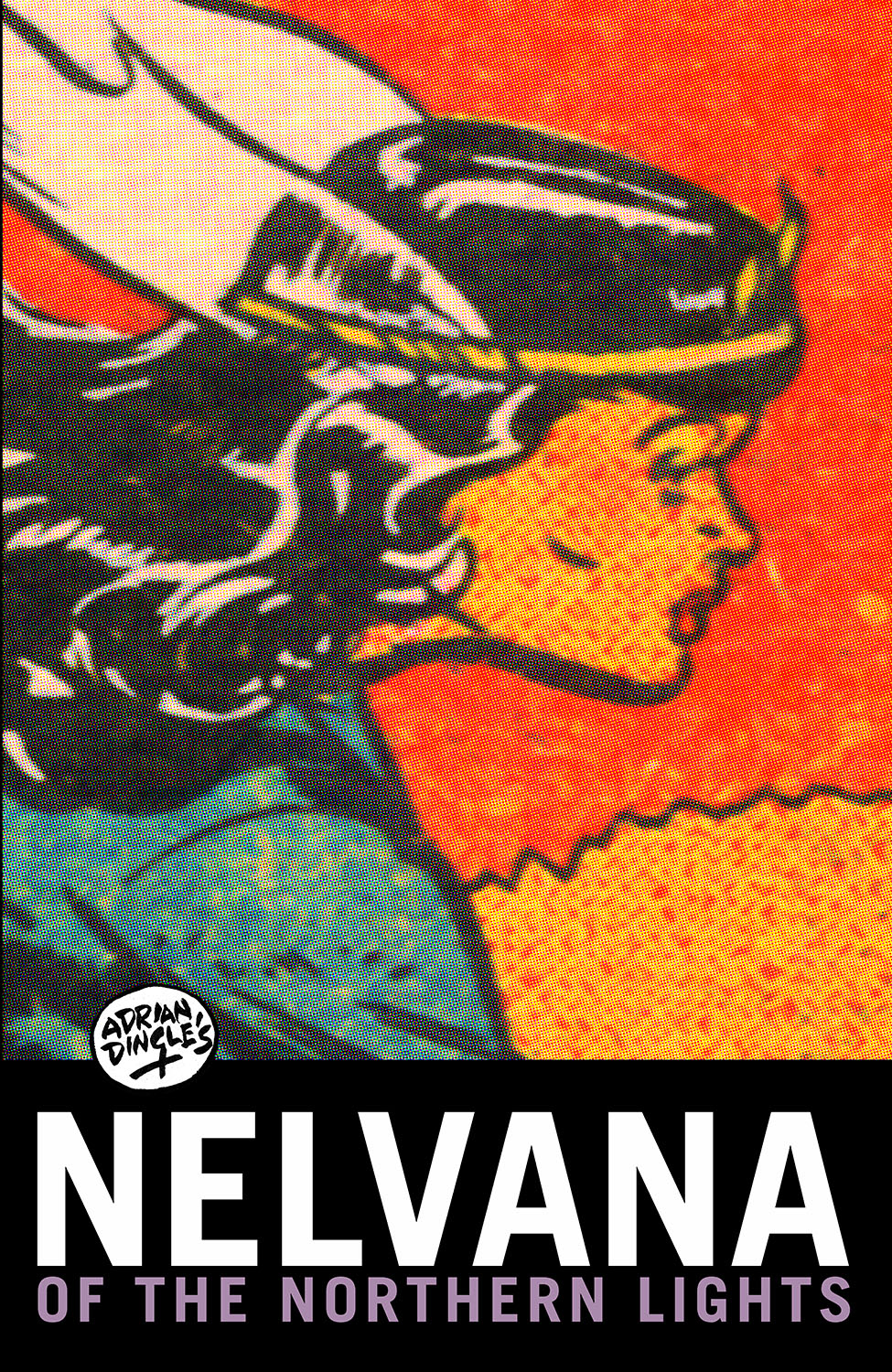 Nelvana of the Northern Lights returns from the lost pages of Adrian Dingle's Triumph Comics! Nelvana was one of the world's very first super-heroines, predating Wonder Woman by several months, and is among the ranks of the first Canadian superheroes to emerge after Canada placed an embargo on US luxury goods during WWII. First appearing in 1941, Nelvana was tasked with protecting Canada's northern lands. Using the powers of the northern lights, Nelvana could fly at incredibly fast speeds, become invisible, and even turn into dry ice! She used her great powers to ward off Nazi invaders, shady fur traders, subterranean mammoth men, and inter-dimensional ether people.
Featuring an introduction by editors Hope Nicholson and Rachel Richey, and foreword/afterword by Dr. Benjamin Woo and Michael Hirsh.
OZ TP ROAD TO OZ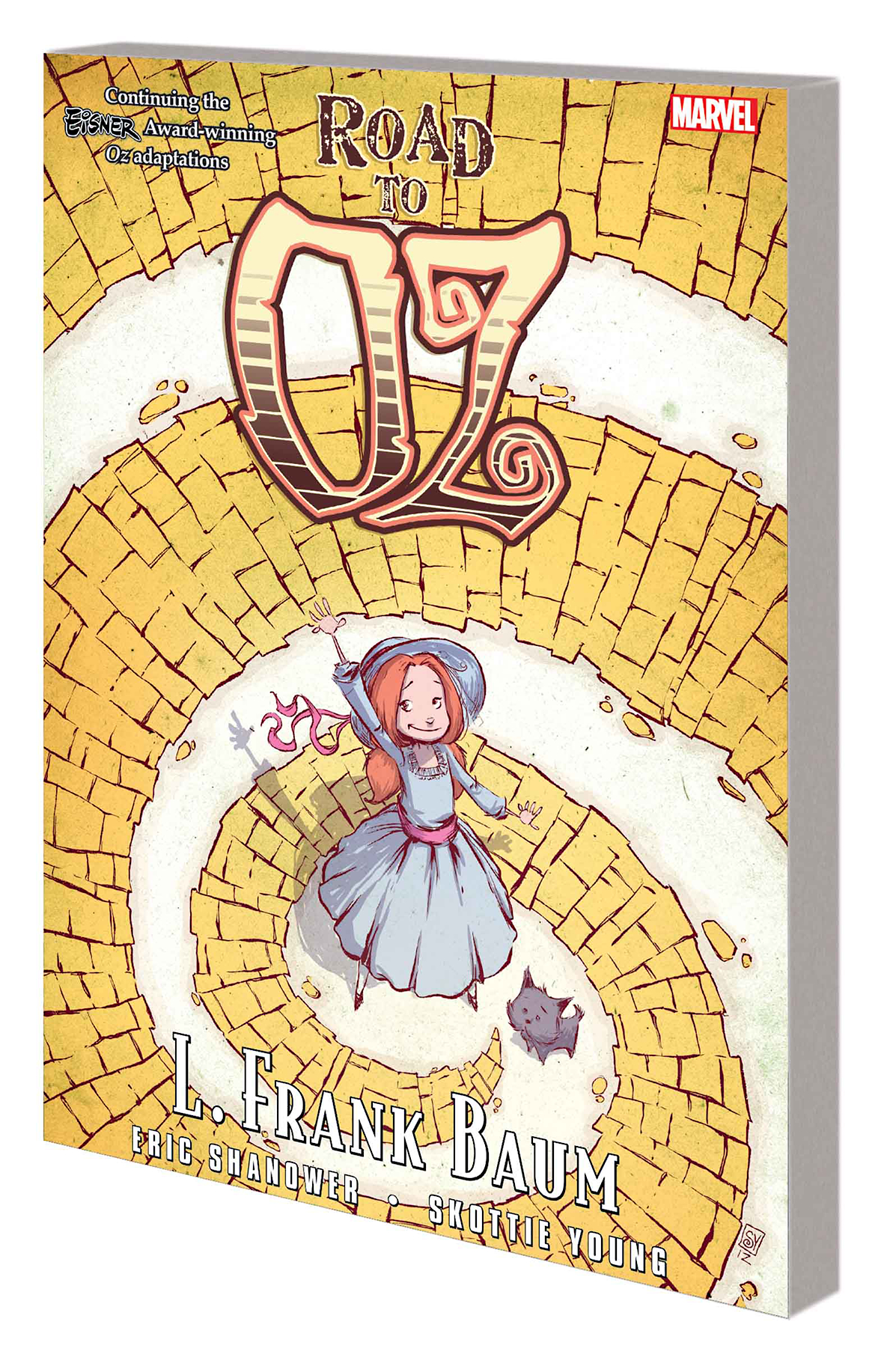 When your name is Dorothy Gale, all roads lead to Oz! So when Dorothy helps a stranger with directions, she suddenly finds herself on yet another magical and enchanted journey! This time, the Shaggy Man and his handy-dandy love magnet will accompany Dorothy. Button-Bright, the wisest little boy who "don't know" anything, will come along, too. They're all on the road to Oz, but can they get there in time for Princess Ozma's birthday gala? And will this finally be the time Dorothy doesn't make it back to Kansas? Find out in Marvel Comics' fifth amazing series adapting the L. Frank Baum classics!
Collecting ROAD TO OZ #1-6.
PUNK ROCK JESUS DELUXE EDITION HC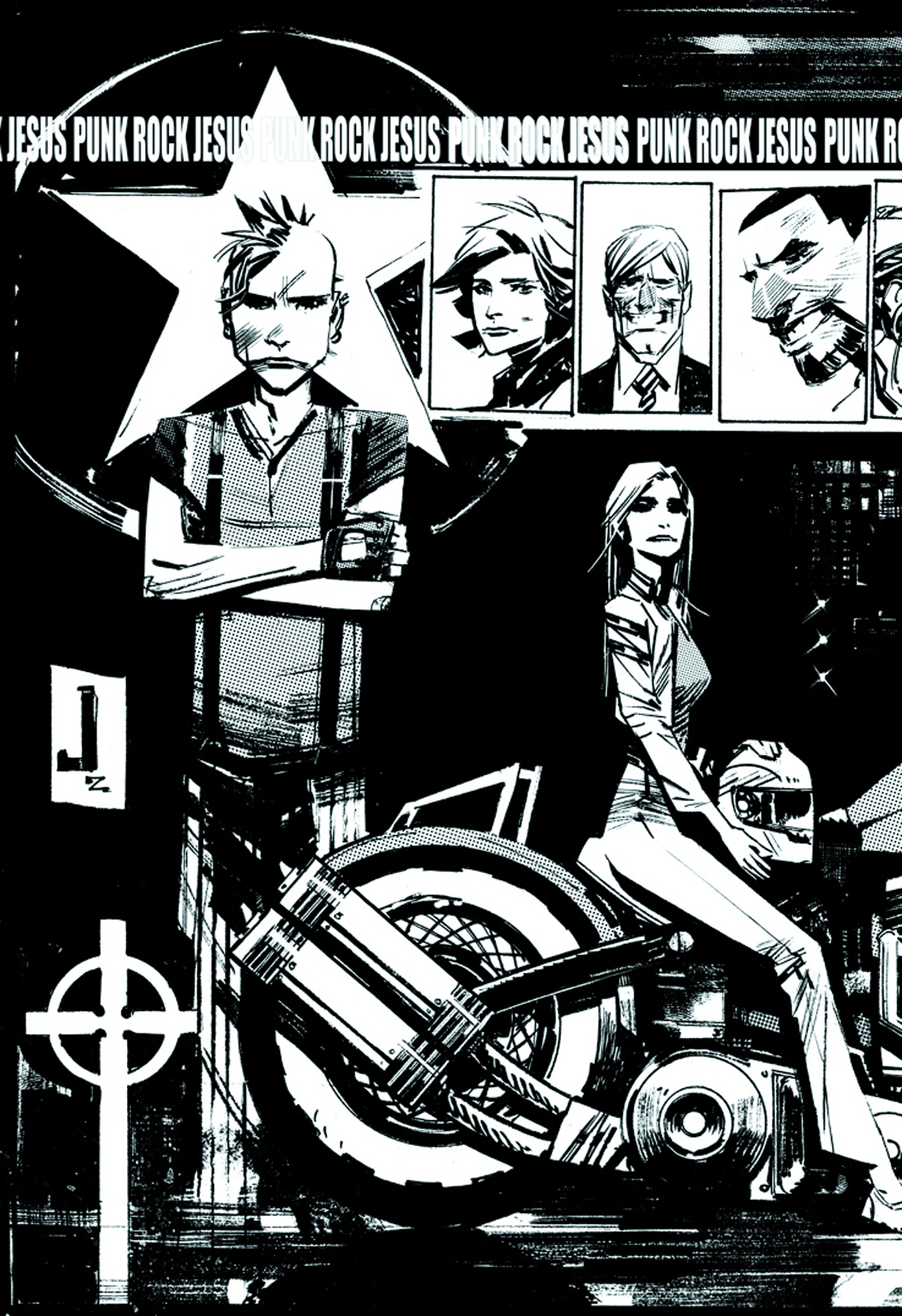 Sean Murphy's acclaimed 6-issue miniseries about reality TV show starring a clone of Jesus Christ is now collected in a Deluxe Edition hardcover, with over 100 pages of new, bonus material and new cover art!
J2 causes both outrage and adulation. Religious zealots either love or hate the show, angry politicians worry about its influence on the nation, and members of the scientific community fear the implications of cloning a human being at all, let alone the Son of God.
SATOSHI KON OPUS TP Brilliant anime director Satoshi Kon (Paprika, Paranoia Agent, Tokyo Godfathers, Millennium Actress, Perfect Blue) died tragically young in 2010 at the age of forty-six. But before he became a director, he was a manga artist, and Dark Horse is honored to remember Kon with the release of Satoshi Kon's OPUS, an omnibus collection of a two-volume manga from 1996, created by Kon on the eve of his first film. OPUS contains the mastery of both realism and surrealism that would make Kon famous in Perfect Blue, as a manga artist planning a shocking surprise ending to his story gets literally pulled into his own work-to face for himself what he had planned for his characters!
Satoshi Kon was a Time magazine 2010 Person of the Year.
Kon was eulogized by director Darren Aronofsky.
Kon was a chief assistant to Katsuhiro Otomo on the Akira manga.
Printed on prestige paper; first four pages are in color.
SKETCHING FROM IMAGINATION FANTASY SC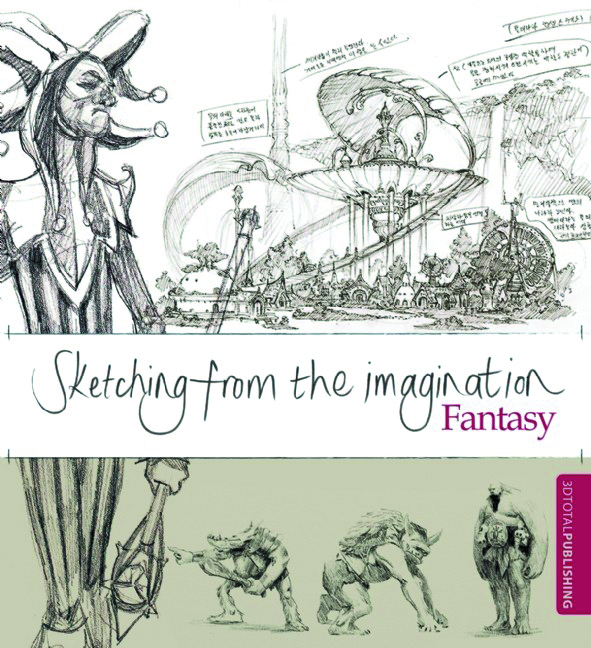 Drawings are the foundations of great fantasy art where concepts, thoughts, and inspirations first become an image. In Sketching from the Imagination: Fantasy, fifty talented traditional and digital artists have been chosen to share their sketchbook works and describe their artistic practices when forging new ideas as beautiful sketches. Ranging from Hollywood film concept designers to talented students, each artist is handpicked from a vibrant international art community and from a wide spectrum of styles and mediums.
TALES OF IMPERFECT FUTURE HC European comics master Alfonso Font presents three satirical science fiction tales, as told by an extraterrestrial, that warn of the dangers that await the human race if it fails to change its ways: a planet so polluted that life on its surface is almost impossible; the human race continuing its destructive and fatal expedition into the galaxy to colonize other planets; humans killed for their organs to transplant into their "superiors"; and the keeping of robot companions, whose emotionlessness may be the only way to avoid catastrophe.
Satirical science fiction from one of Europe's greats!
TERMINATOR SALVATION FINAL BATTLE TP VOL 01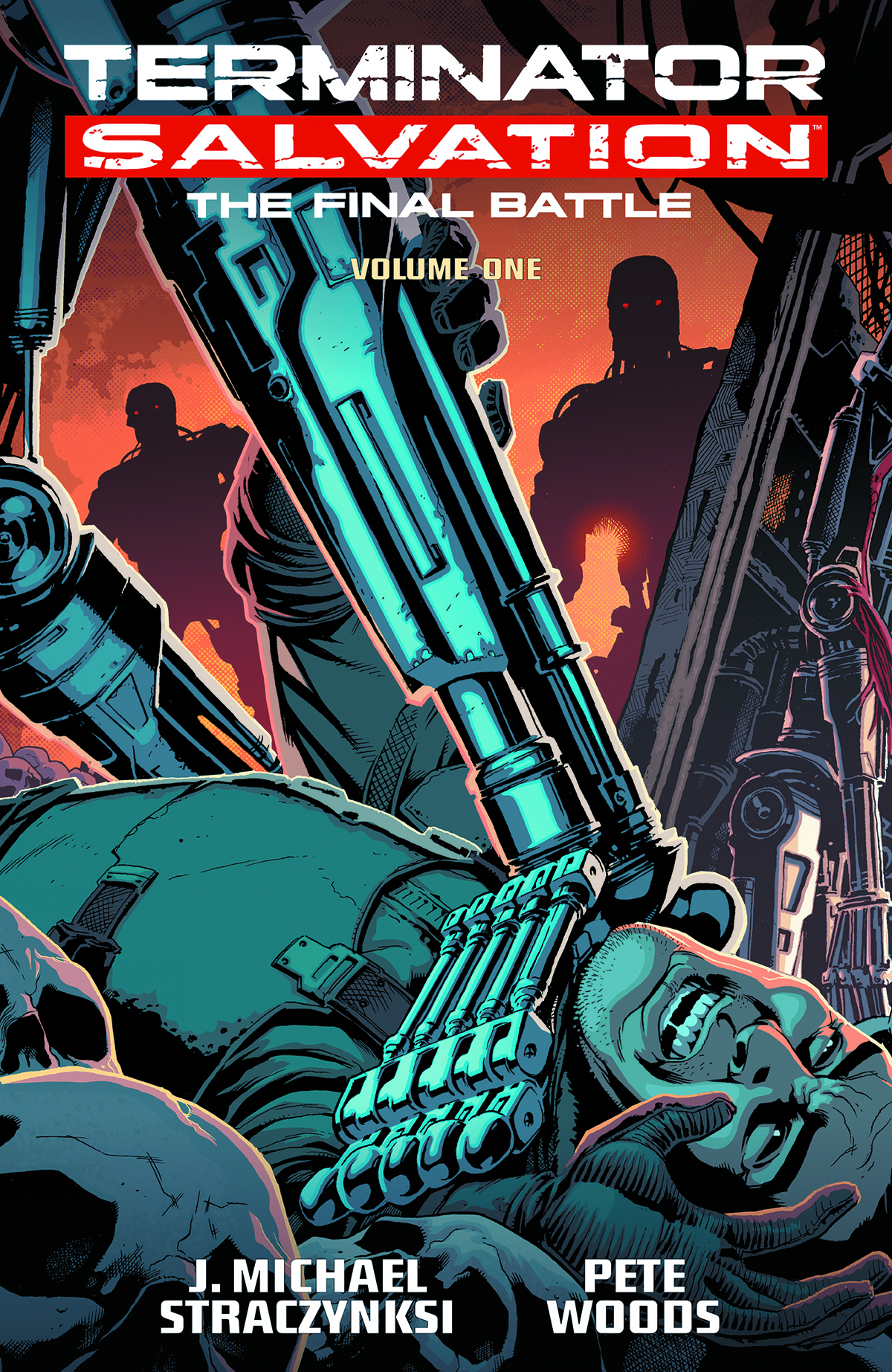 The Terminator event thirty years in the making! 2029: as the final assault on Skynet approaches, the machines counter by integrating the mind of a psychopathic killer, pitting John Connor and the resistance against Terminators as creative-and ferocious-as humanity! Collecting Terminator Salvation: The Final Battle #1-#6!
TRINITY OF SIN PANDORA TP VOL 02 (N52)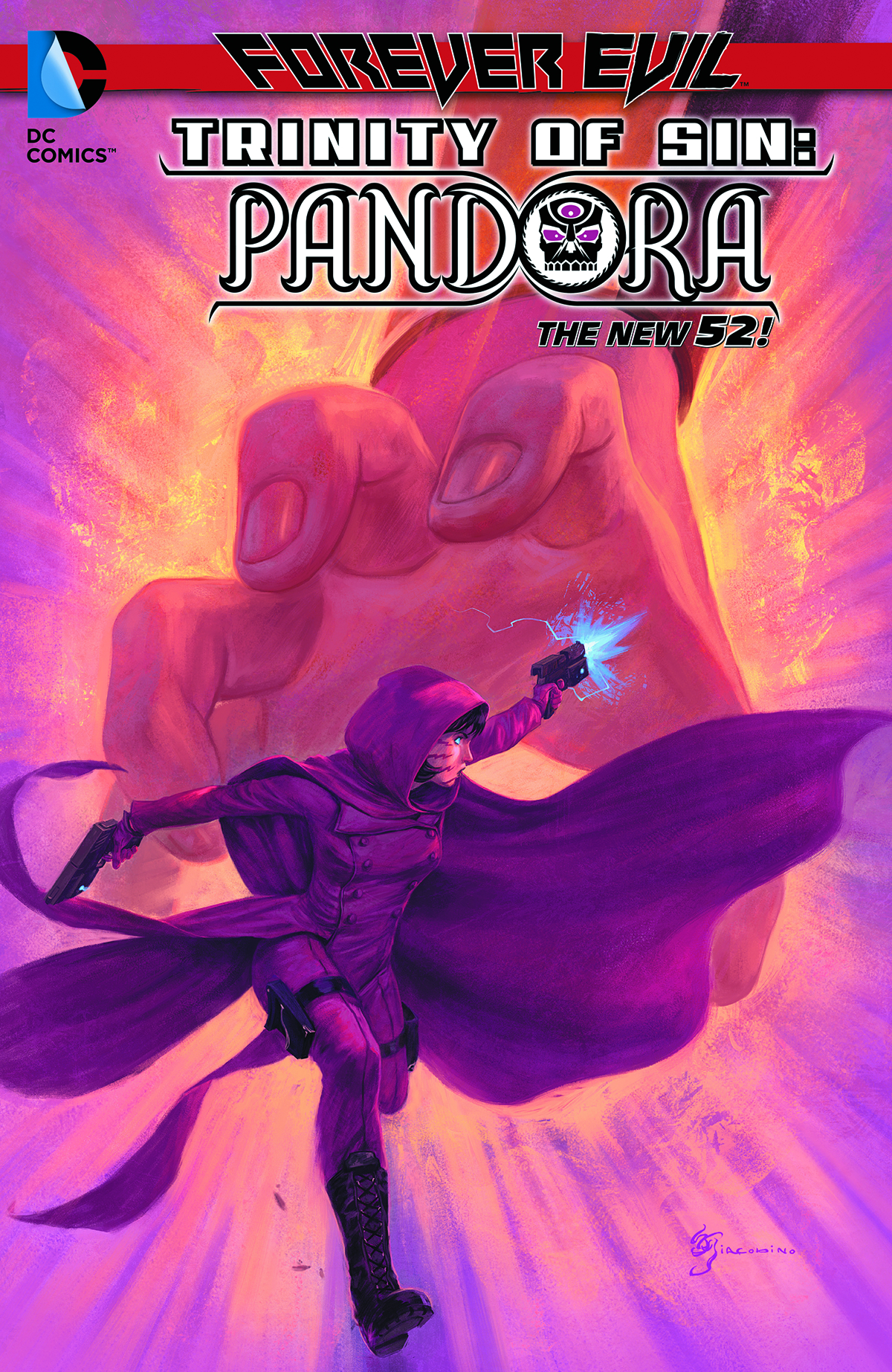 In this tie-in to FOREVER EVIL, Pandora seeks answers from the one man who seems to have them: Earth-3's Outsider. Plus, Pandora teams up with Constantine against Blight! Collects issues #6-14.
TWILIGHT ZONE TP VOL 02 WAY IN Nothing special has ever happened to Diana Westby. She has a comfortable relationship, a decent job, and vague dreams for the future. But now something has happened to her, something beyond understanding. She is suddenly able to hear thoughts and see glimpses of the future... a future that includes the threat of a mushroom cloud rising over downtown Manhattan! As someone who has never had to stick her neck out for someone else, Diana must choose between her own safety and the lives of millions of others. Her decision will take her from the abyss of her worst fears to the summit of her courage... a journey that could only happen in The Twilight Zone. Includes a complete script for the first chapter of the graphic novel by J. Michael Straczynski, Hugo Award-winning creator of Babylon 5.
WHITE SUITS TP They savaged the Cold War Russian
underworld-then disappeared. When they resurface, leaving a trail of dead mobsters in their wake, an amnesiac and an FBI agent seek to answer a single question: Who are the White Suits? Collects The White Suits #1-#4 and stories from Dark Horse Presents.
WINDSOR MCCAY COMPLETE LITTLE NEMO XL HC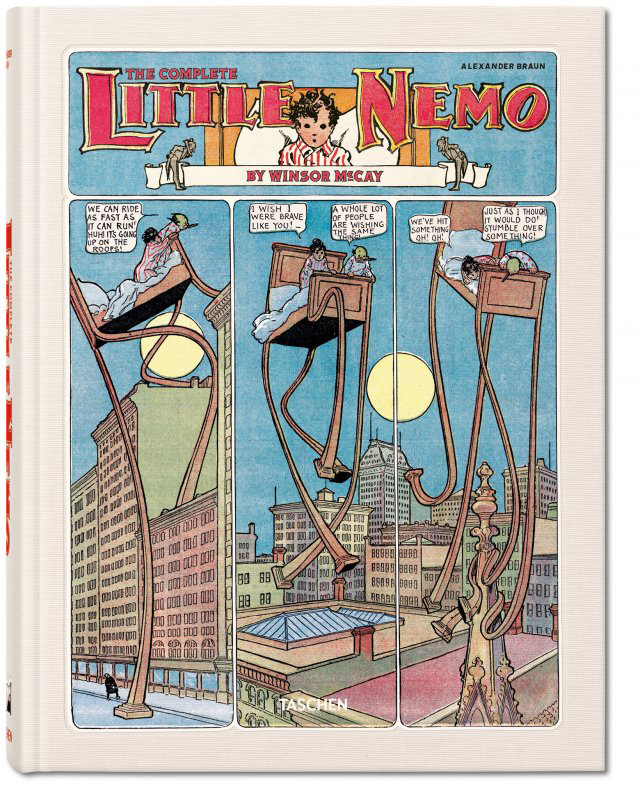 Meet Little Nemo, a diminutive hero of comic history, but one of the greatest dream voyagers of the 20th century, and a masterpiece of narrative imagination. Created by Winsor McCay, restless sleeper Nemo travelled in a weekly, full-page comic strip from bed to Slumberland, a fantastical realm of colorful companions, psychedelic scenery, fears and adventures, all of which ended abruptly when Nemo awoke in the final panel. TASCHEN's sumptuous Winsor McCay: The Complete Little Nemo 1905-1927 collects, for the very first time, and in full, glorious colour, all 550 episodes of Little Nemo in Slumberland. In his extensive accompanying text, illustrated by historical photographs and documents, art historian and comics expert Alexander Braun places Winsor McCay's life and work within the cultural history of the U.S. media and entertainment industry.
WOLVERINE BY AARON COMPLETE COLLECTION TP VOL 4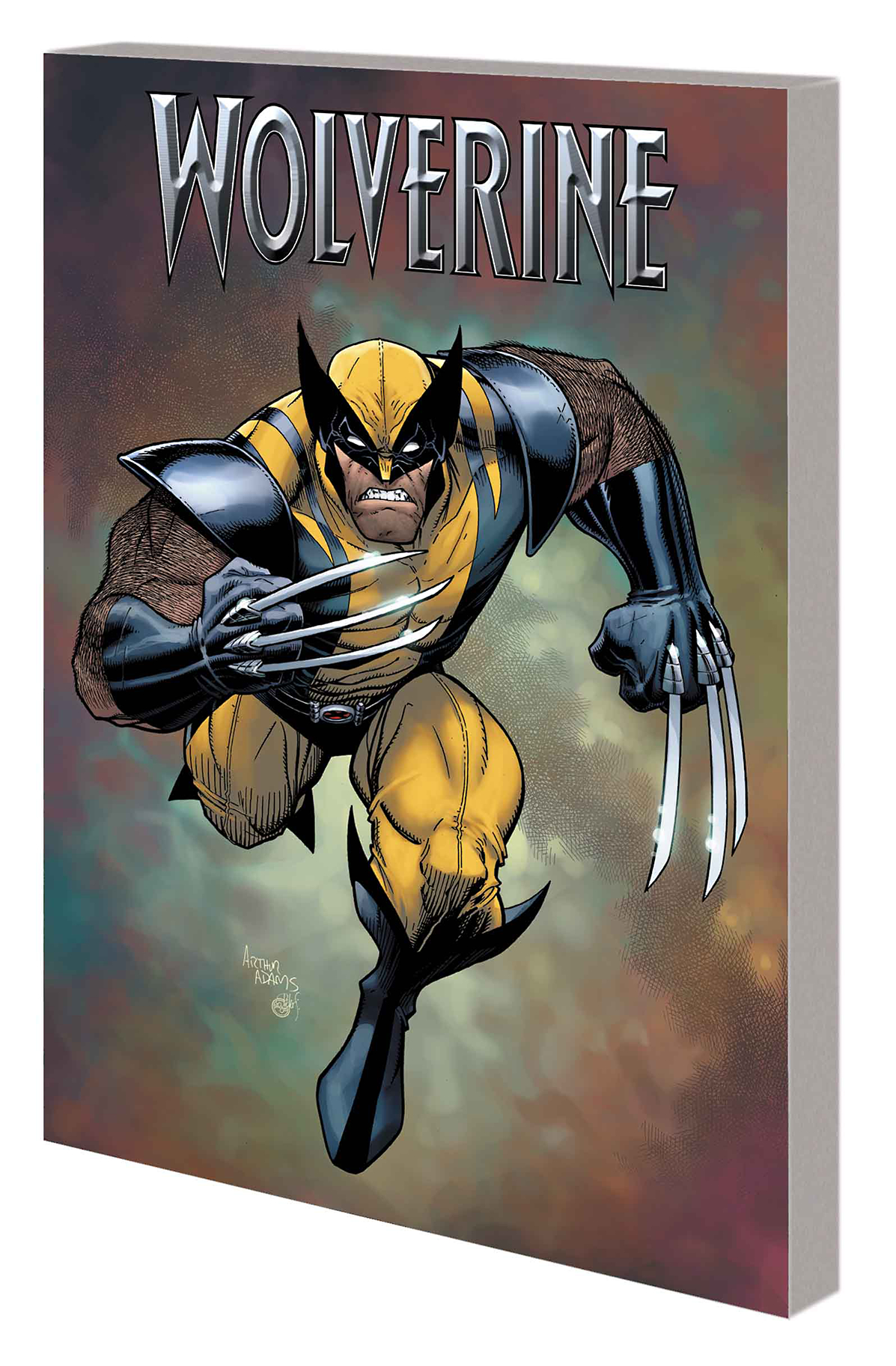 He's the best there is at what he does - and Wolverine's not so bad, either. Writer Jason Aaron's (PUNISHERMAX, Scalped) acclaimed and character-defining Wolverine run concludes in this final volume! Joined by comics' top artists, Aaron puts Wolverine through a physical and emotional wringer as the feral hero wreaks vengeance on the Red Right Hand, the group that sent him to Hell - but the final twist in their horrific plan might shatter Wolverine's spirit completely! Then, Wolverine faces decades-old responsibilities when he defends Chinatown from drugs and dragons. And when Sabretooth and Mystique team up to wreak havoc in Japan, Wolverine must take on both the Yakuza and the Hand - and defend his loved ones from a legacy of pain! Guest-starring Gorilla-Man, Fat Cobra, and a literal who's who of Wolverine's friends and foes!
Collecting WOLVERINE (2010) #10-20 and #300-304.