What a fantastic week for new comics! Marvel's surprisingly excellent Spider-Verse event 'officially' begins in AMAZING SPIDER-MAN and SPIDER-VERSE TEAM UP (featuring the Amazing Spider-Ham!), GOTHAM ACADEMY is back after a sellout debut, the DEATH OF WOLVERINE continues to affect the Marvel Universe in WEAPON X and LIFE AFTER LOGAN, new storylines mean a great starting point for new readers in TUROK: DINOSAUR HUNTER, MERCENARY WAR, ACTION COMICS, and THE FUSE, it's the finale for Scott Snyder's SUPERMAN UNCHAINED, and debuting this week are all ages fantasy adventures PENNY DORA and FAIRY QUEST OUTCASTS, and high fantasy for adults TOOTH AND CLAW. Also arriving in store: ROCKET RACCOON, GRAYSON, THE WOODS, DETECTIVE COMICS, DOCTOR WHO 10, AVENGERS AND X-MEN AXIS, GOD HATES ASTRONAUTS and DEADPOOL'S ART OF WAR.
What are you looking forward to reading this week? Talk to us @DavesComics!
BOOM
CLOAKS #3
DAY MEN #5
EMPTY MAN #5 (OF 6)
FAIRY QUEST OUTCASTS #1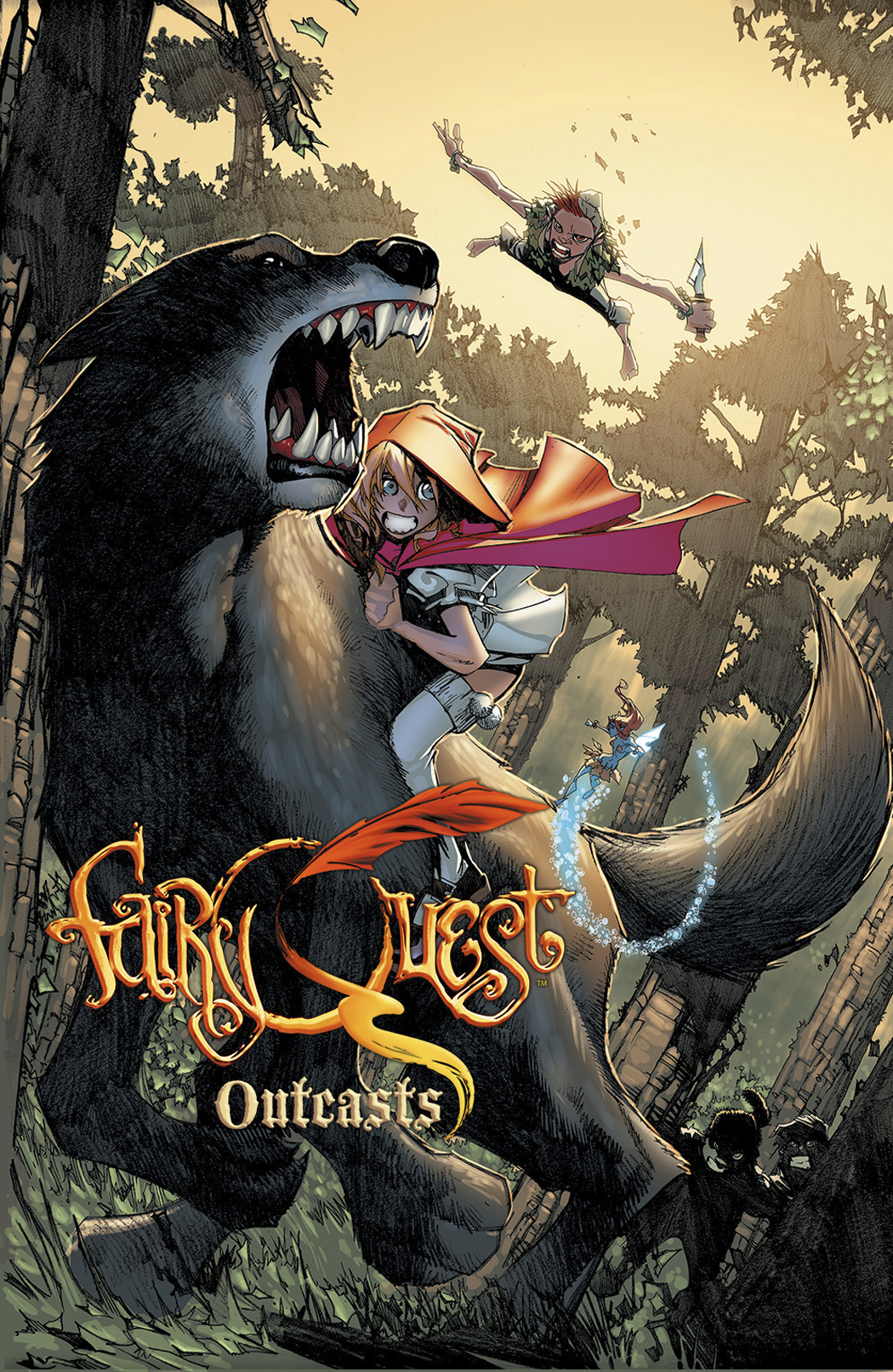 WHY WE LOVE IT: FAIRY QUEST is the passion project of Paul Jenkins and Humberto
Ramos, the team behind REVELATIONS and a legendary run on Spectacular Spider-Man.
They have put their heart, love, and creative wonder into this groundbreaking series, and
we're excited to explore more of the world of Fablewood!
WHY YOU'LL LOVE IT: We all grew up reading fairy tales. We all love fairy tales! But if
you enjoy your fairy tales with a twist like Fables, Fairest, or Once Upon a Time, FAIRY
QUEST is the perfect series for you. Plus, Paul and Humberto have already made the fans
their co-publishers with a successful Kickstarter.
WHAT IT'S ABOUT: The adventures of Red and Mister Woof have only just begun. In
Fablewood, all of the stories that have ever been told live side-by-side.
But it is an evil place, overseen by the awful Mister Grimm and his cadre of Think Police. Red and Woof want to escape to a world where their friendship isn't prohibited, but nothing can prepare them for what lies ahead in the Dark Forest.
FICTION SQUAD #2 (OF 6)
GARFIELD #31
OVER GARDEN WALL SPECIAL #1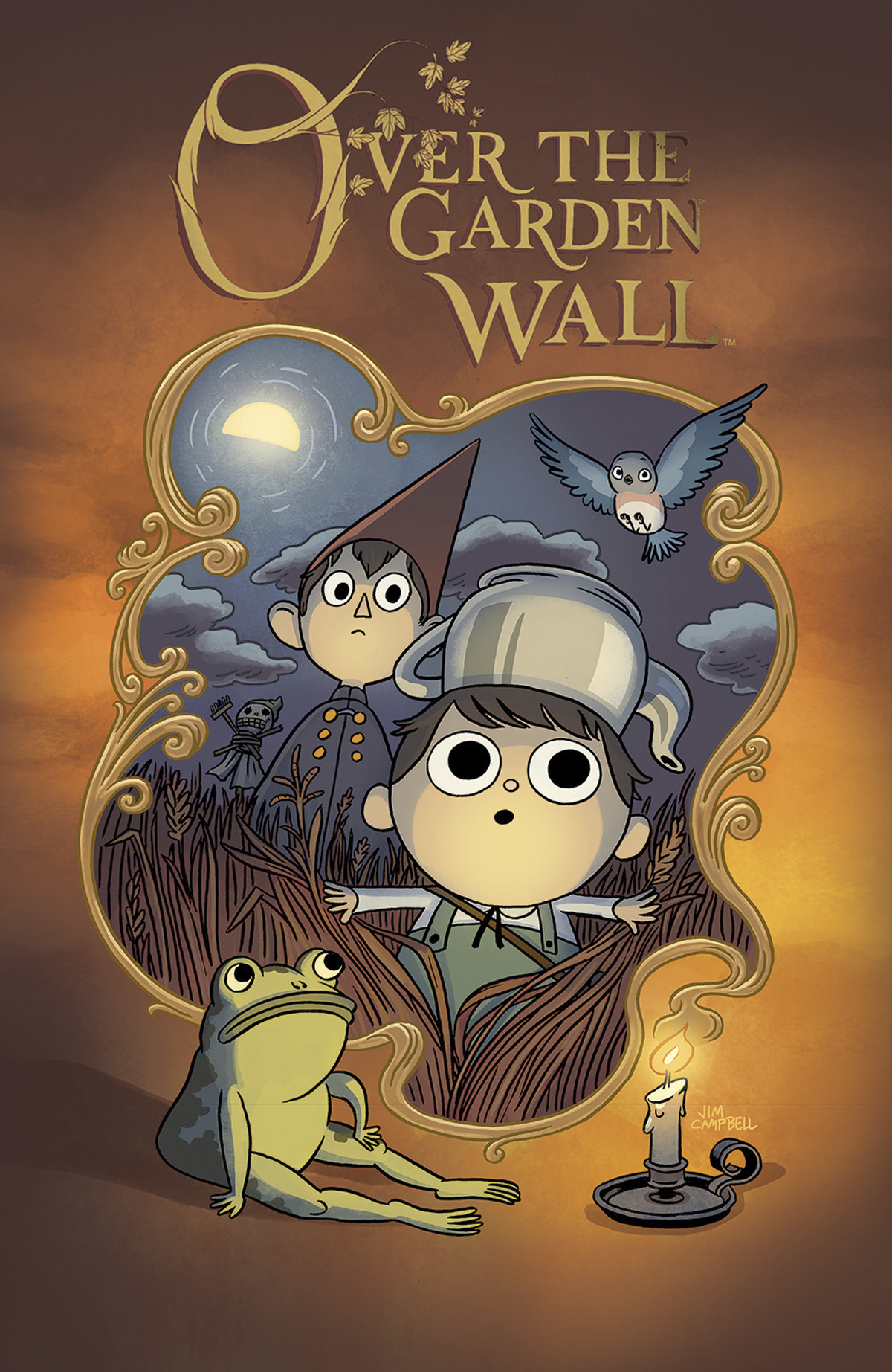 WHY WE LOVE IT: "Tome of the Unknown" is a fantastic animated short by Pat McHale (Adventure Time, The Marvelous Misadventures of Flapjack) and we are happy to see it come to life, not only as Cartoon Network's first original animated mini entitled OVER THE GARDEN WALL, but also as an overcomic! Pat is great and we're thrilled to get to work with him on this one
WHY YOU'LL LOVE IT: Bringing the classic feel of a Victorian fable, this is a fun journey of two brothers trying to find their way home. With the talent of Pat McHale on story and the illustrative storytelling of Jim Campbell (STAR WARS, THE KRACHMACHER) this is definitely going to be an awesome journey that will appeal to fans of The Secret of NIMH, The Triplets of Belleville, and classic fairy tales.
WHAT IT'S ABOUT: Two brothers, Wirt and Greg, find themselves lost in the Unknown, a strange forest adrift in time. With the help of a shadowy Woodsman and an ill-tempered bluebird named Beatrice, they travel through the foggy land hoping to find their way home and encountering all manner of adventures along the way.
ROBOCOP 2014 #5
SUICIDE RISK #19
WOODS #7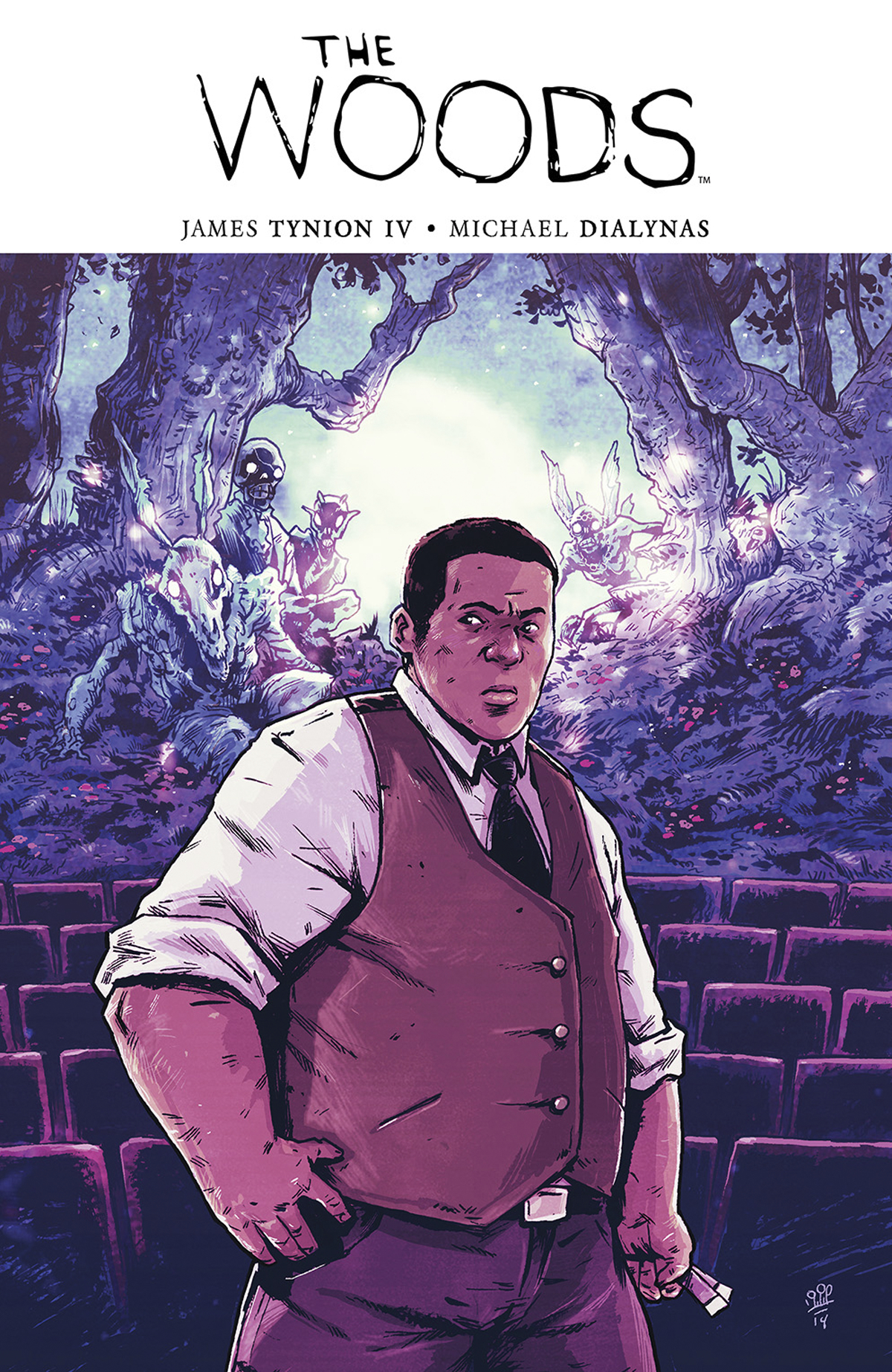 The swarm has finally arrived, and it's going to take the combined efforts of both the kids and the mysterious hunters to survive the onslaught. Meanwhile, we take a look at Ben on the night of the play one year ago, and his struggles to both be himself and be happy.



DARK HORSE
ALIEN VS PREDATOR FIRE AND STONE #2 (OF 4)
ANGEL AND FAITH SEASON 10 #8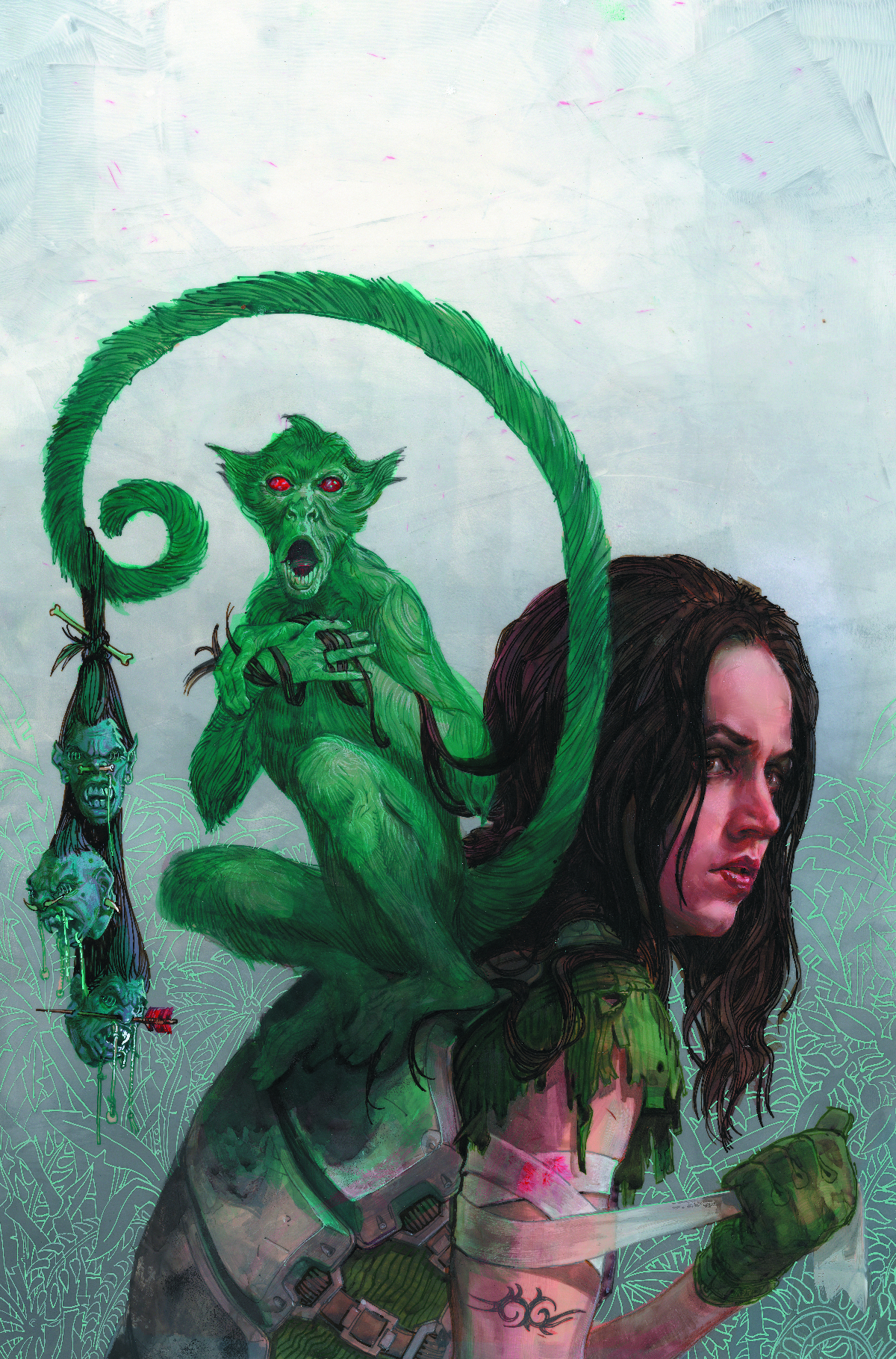 The tribal vampires have the upper hand, with Riley back to being vampire food. Faith works on a straight-up strong-arm jungle rescue, while Angel plans to turn the tables on Amy the Rat, to keep her from her real target.


CONCRETE PARK RESPECT #3
GHOST #9
GHOST FLEET #1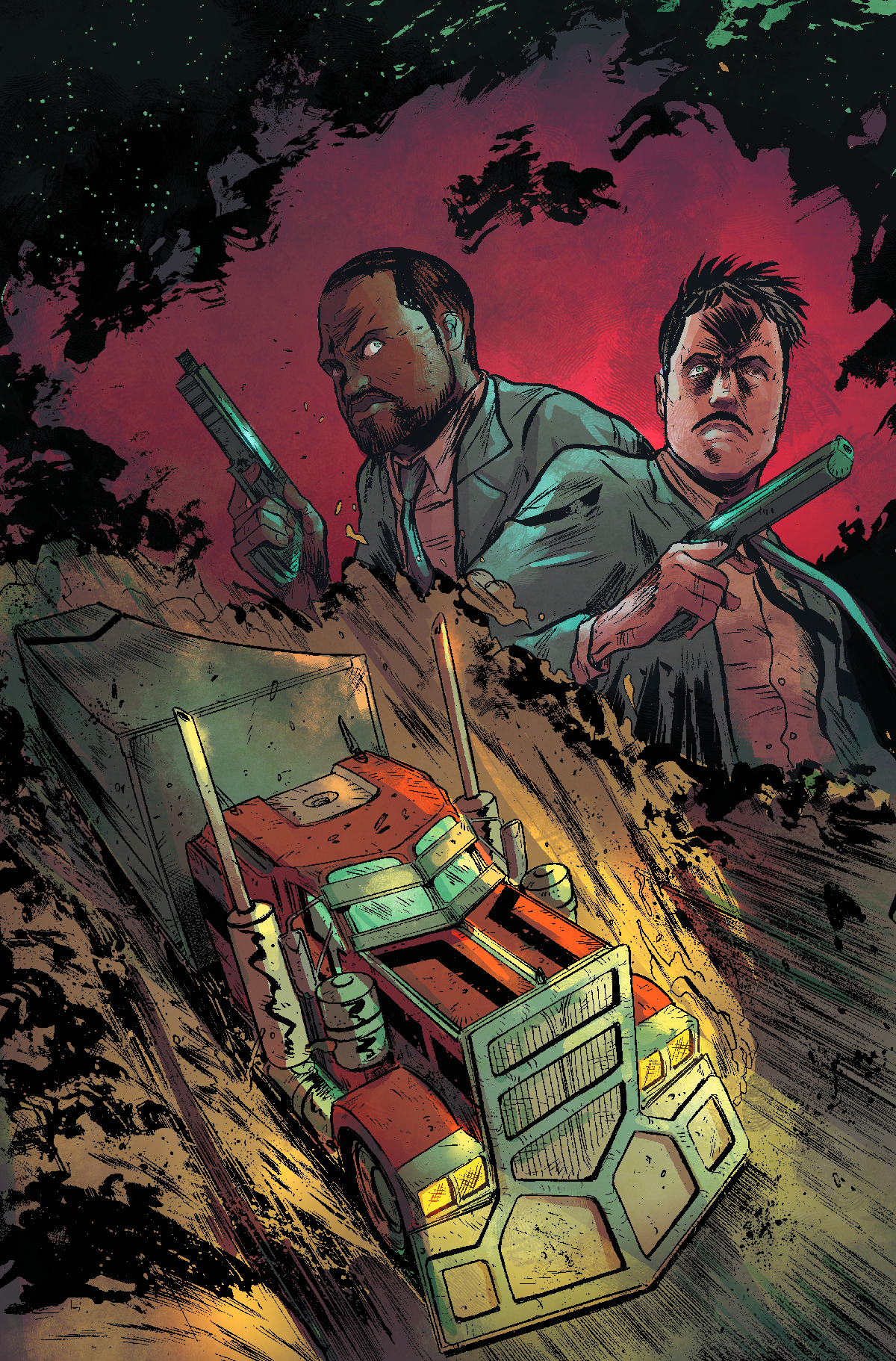 For the world's most valuable, dangerous, or secretive cargo, you don't call just any trucking service . . . You call THE GHOST FLEET. When one of the world's most elite combat-trained truckers takes a forbidden peek at his payload, he uncovers a conspiracy that will change his life forever! A new series of badass action on the open road begins here!
From the critically acclaimed writer of Buzzkill!
USAGI YOJIMBO SENSO #4 (OF 6)
DC
ACTION COMICS #36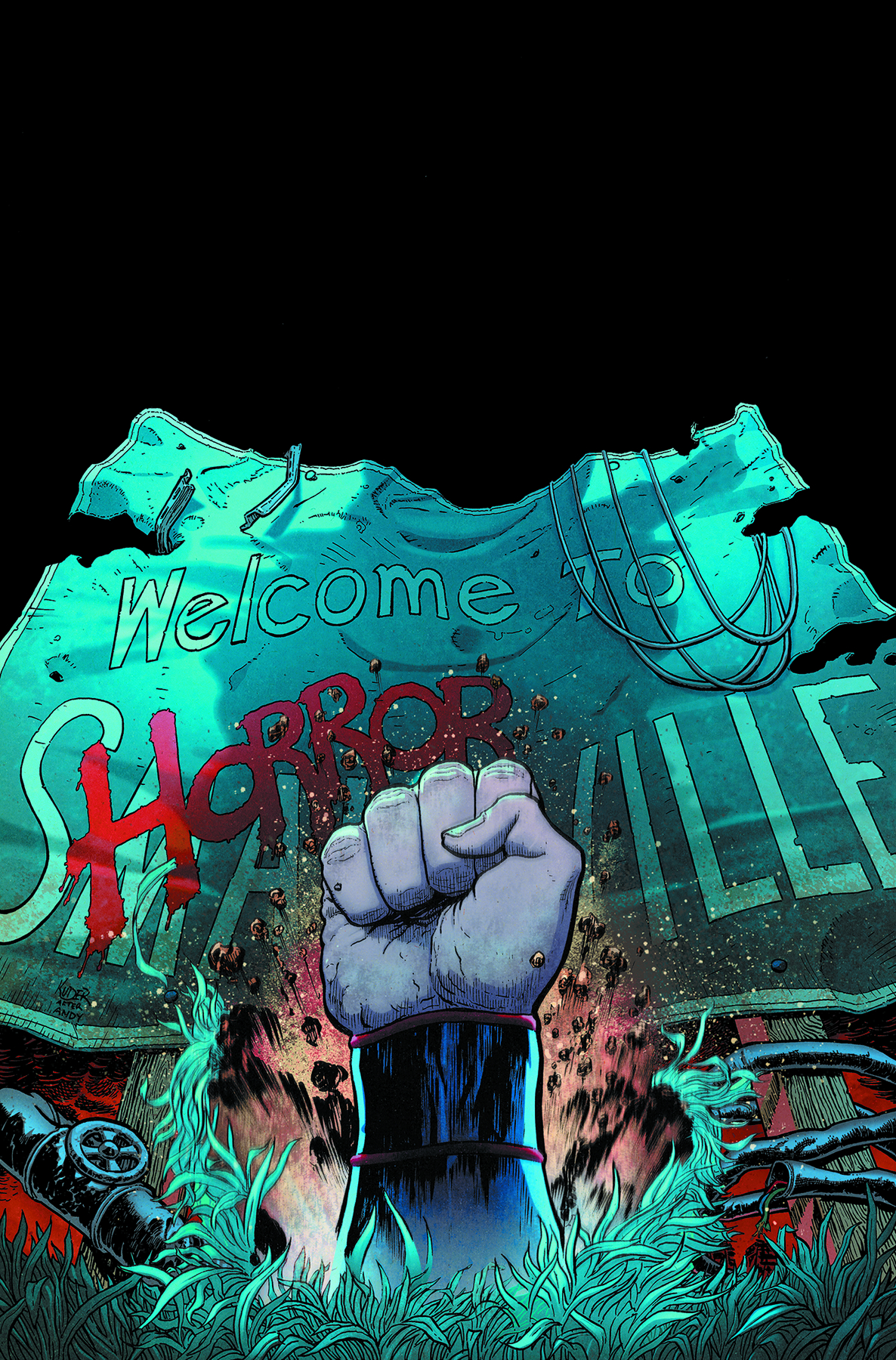 A new epic begins! The deck is stacked against Superman when Smallville is poisoned by the appearance of dark magic and ancient horrors! Can Superman figure out what's going on and save his hometown before this evil epidemic spreads across the entire world?


AQUAMAN AND THE OTHERS #7
BATMAN ETERNAL #31
DETECTIVE COMICS #36
In "Terminal" part 2, Batman's efforts to stop a contagion at the Gotham Airport come crashing down!


EARTH 2 #28
EARTH 2 WORLDS END #5
FAIREST #31
FLASH SEASON ZERO #2
GOTHAM ACADEMY #2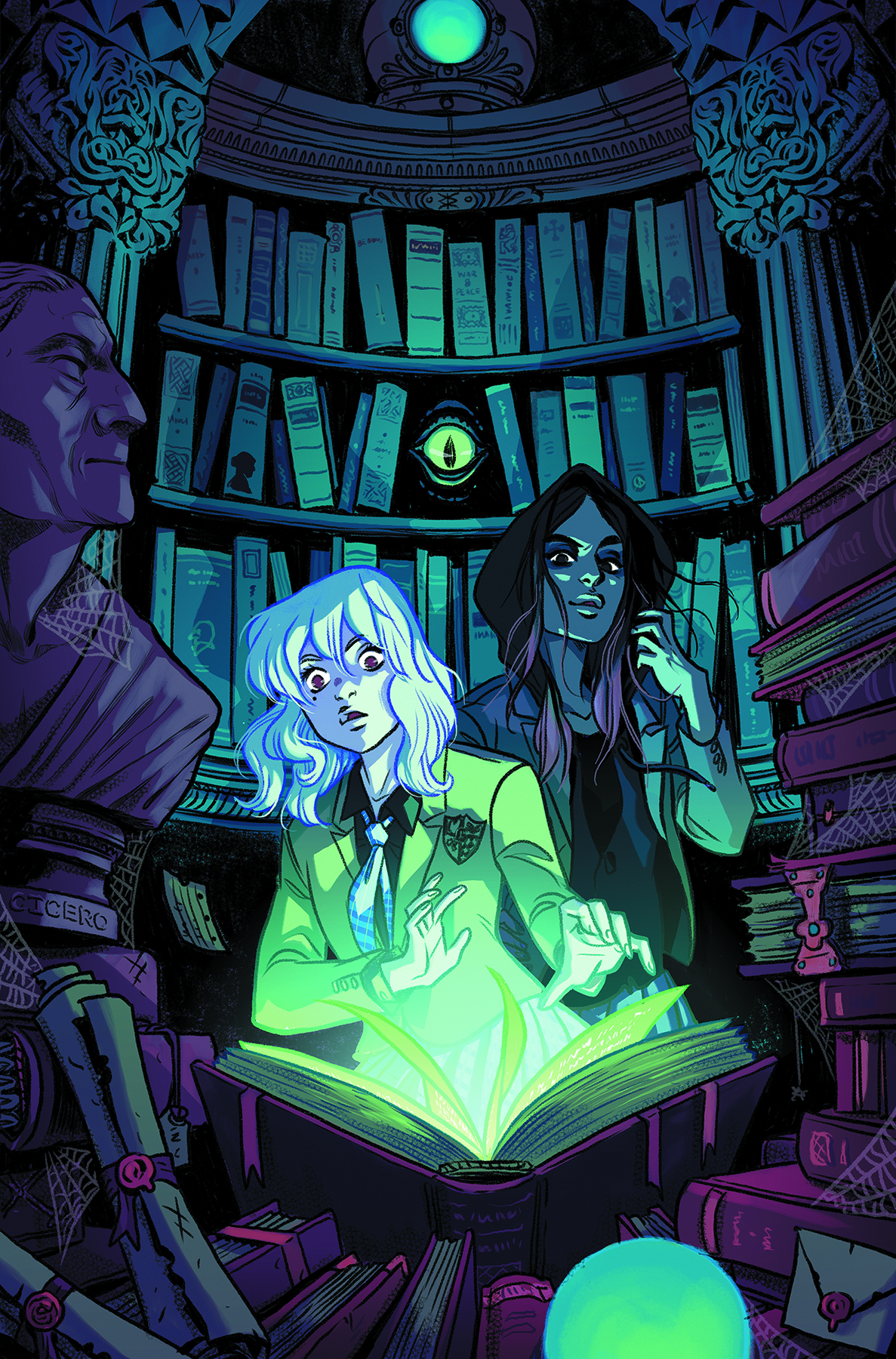 Olive joins the creepy Order of the Bat as an afterschool activity, and we learn more about her secret past!
GRAYSON #4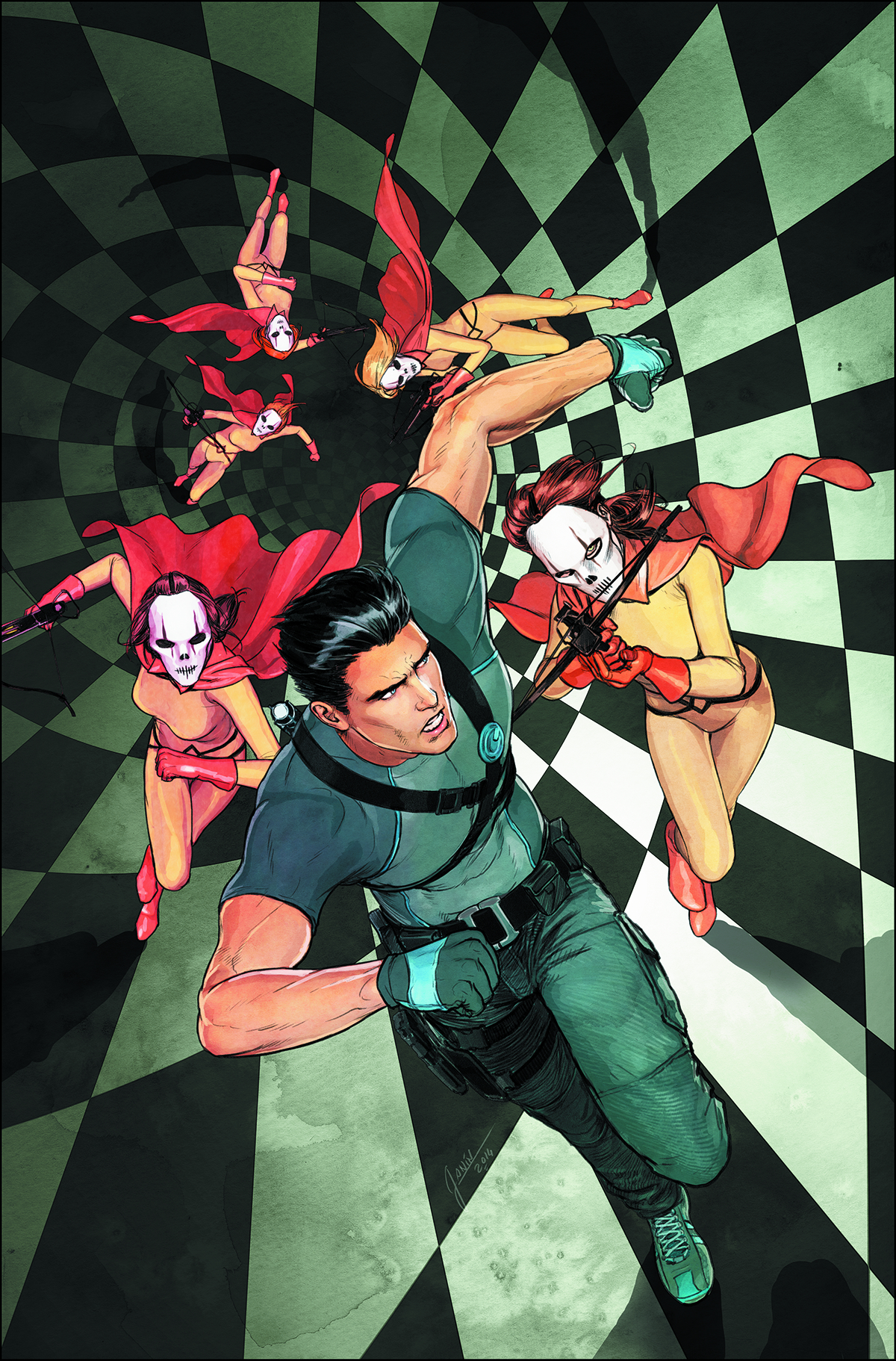 Grayson travels deeper into the organised chaos that is SPYRAL! Can he keep track of all the lies? Or will he fall apart once he can no longer tell fact from fiction?


GREEN ARROW #36
GREEN LANTERN #36 (GODHEAD)
INJUSTICE GODS AMONG US YEAR THREE #3
JUSTICE LEAGUE 3000 #11
LOBO #2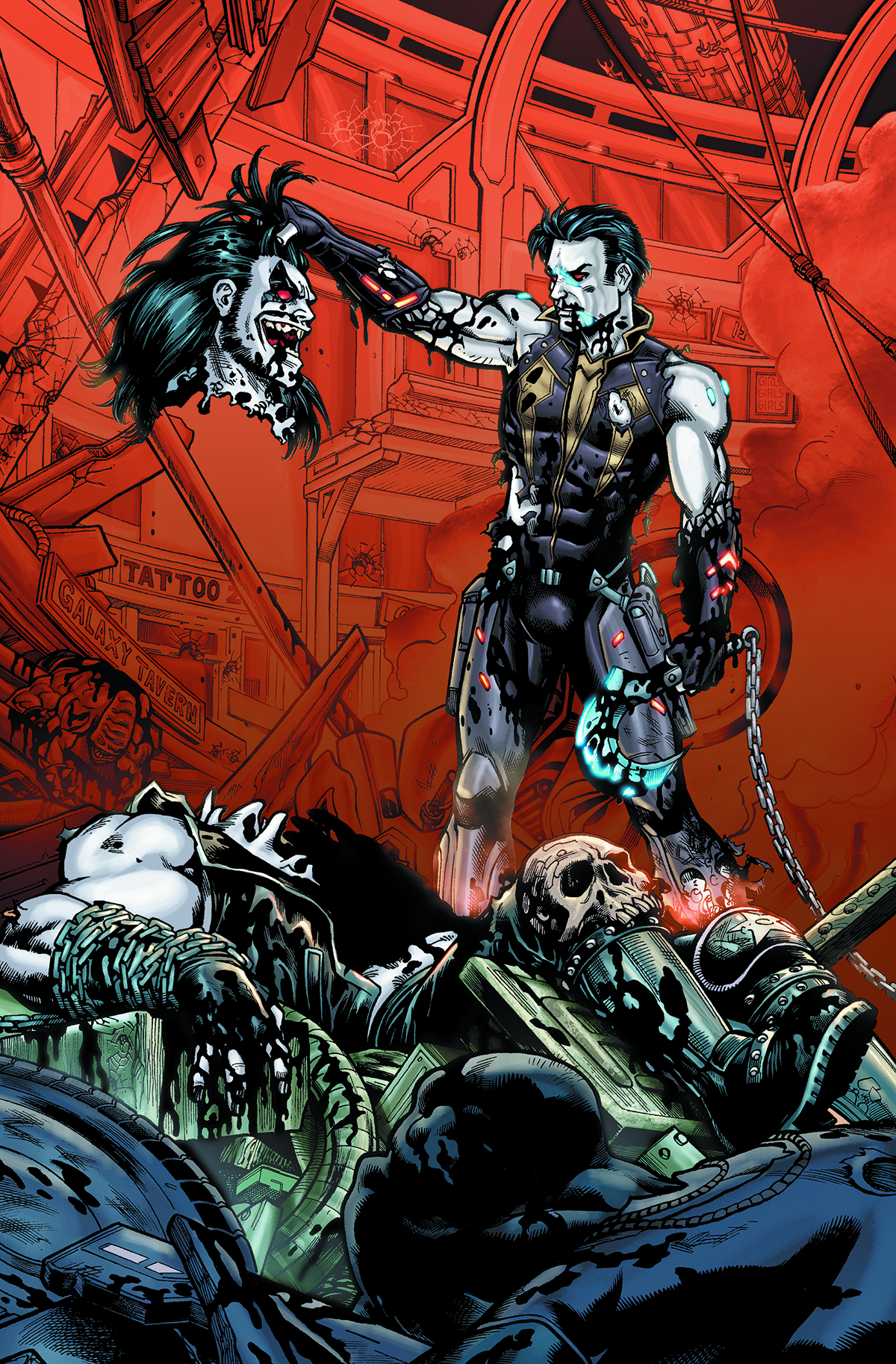 Against his better judgement, Lobo defends the Earth against alien attackers! Plus, learn more about Lobo's mysterious past!


NAMES #3 (OF 8)
NEW 52 FUTURES END #27 (WEEKLY)
SUPERMAN UNCHAINED #9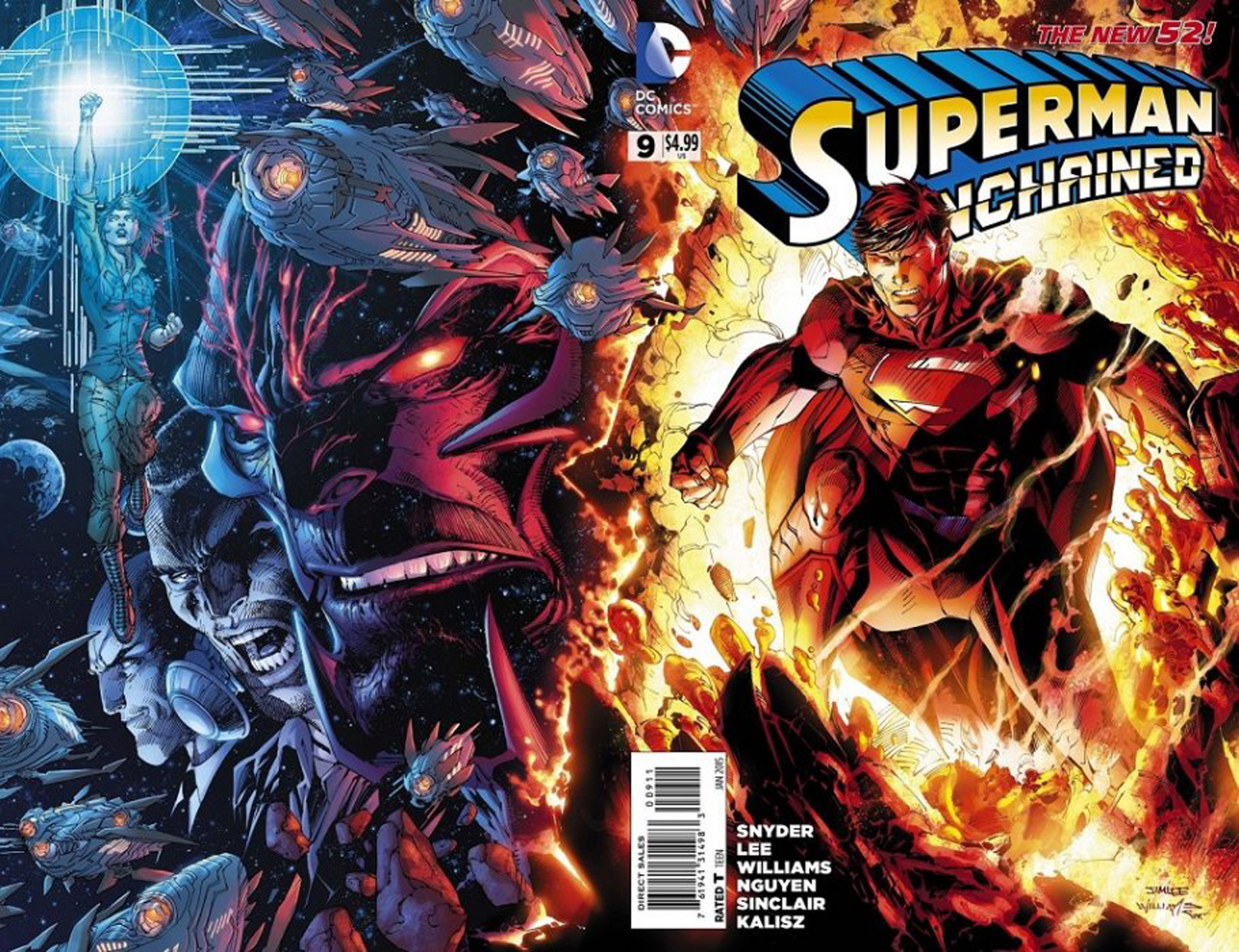 FINAL ISSUE
This is it - the extraordinary finale of Scott Snyder and Jim Lee's Superman saga, surrounded by an epic wraparound cover! It's a battle in the sun as Superman and Wraith accept their destinies...and Lex Luthor pulls the trigger on his ultimate weapon!
SWAMP THING #36
TINY TITANS RETURN TO THE TREEHOUSE #6 (OF 6)

DYNAMITE
BLOOD QUEEN #6 (OF 6)
CHASTITY #5
GAME OF THRONES #22
JENNIFER BLOOD BORN AGAIN #4
JOHN CARTER WARLORD #1
John Carter: Warlord of Mars returns in a new monthly series, officially authorised by Edgar Rice Burroughs, Inc.! Superstar writer Ron Marz finally gets to pen the series he has always wanted to write, with amazing new art talent Abhishek Malsuni joining him. Return to the exotic landscape of Barsoom, as John Carter has to save his adopted world, not to mention his beloved Dejah Thoris, from an enemy like no other he has ever faced. John Carter must truly become Warlord of Mars against an adversary who is every bit his equal on the savage red planet. An amazing new era for John Carter of Mars starts here!


NEW VAMPIRELLA #6
SOLAR MAN OF ATOM #6
TUROK DINOSAUR HUNTER #9
All-new arc, the perfect jumping-on point! Turok heads to England, meets Robin Hood, gets swept up in an out-of-control struggle for power, and starts to learn why dinosaurs still exist... and what that has to do with asteroids and falling in love. (Seriously. That all happens in this issue.)



IMAGE
68 HOMEFRONT #3 (OF 4)
ARTIFACTS #40
BIRTHRIGHT #2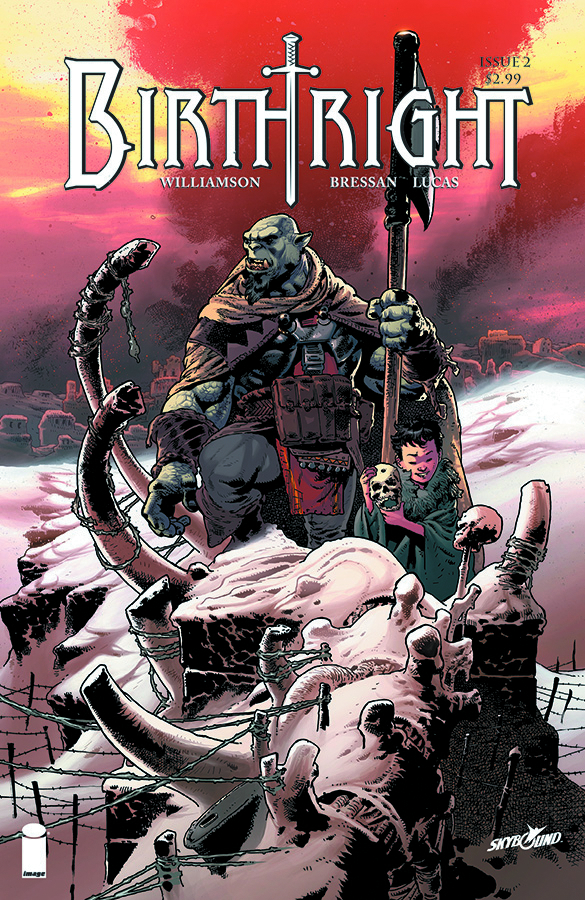 What is the line between fantasy and delusion? In the aftermath of last issue, the Rhodes family is looking for answers...and nothing is what it seems.


CHEW #44
FUSE #7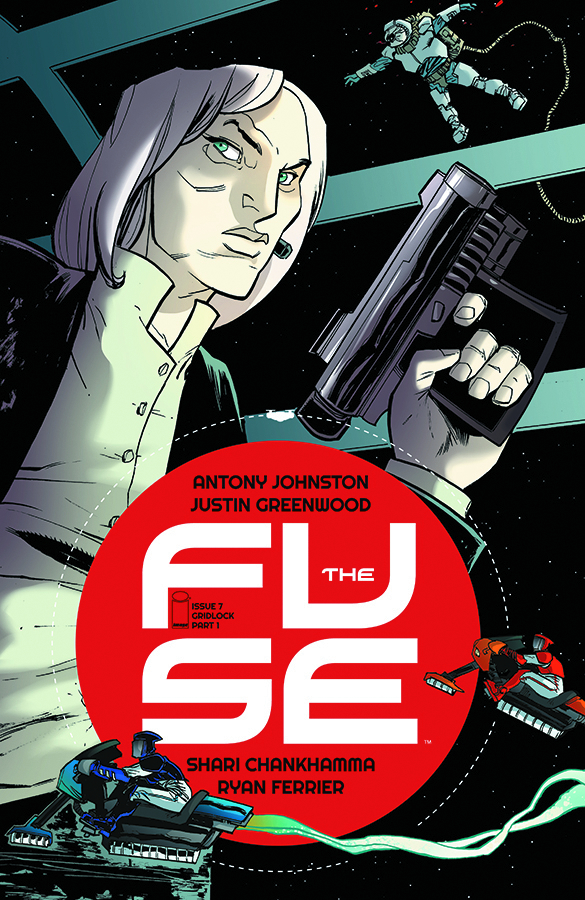 "GRIDLOCK," Part One
22,000 MILES UP, THERE IS (STILL) NO BACKUP.
They call it Gridlocking-maglev-bike races across the Fuse's vast solar arrays. Fast, dangerous, and very illegal. When a gridlocker turns up dead, Klem and Ralph begin their own race to catch a killer!
PLUS: Bonus backup strip "TABLOID" starts this issue!
GOD HATES ASTRONAUTS #3
HACK SLASH SON OF SAMHAIN #5
HUMANS #1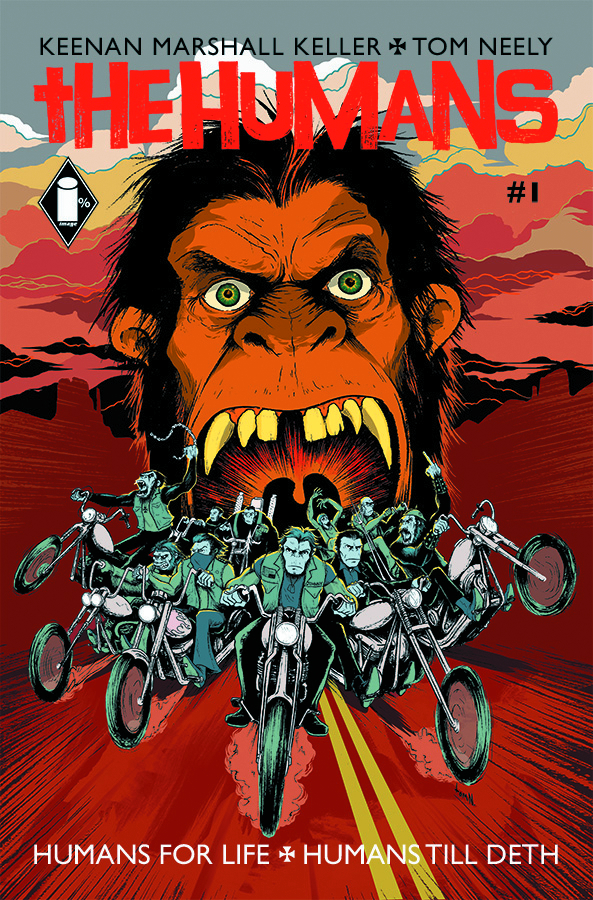 Apart, they are nothing...deemed by society as outcasts, misfits, losers, no good punks! But together, they are THE HUMANS! The HUMANS is a high-octane, no-holds-barred, ape-biker-gang chopper ride into '70s exploitation genre bliss. Follow Bobby, Johnny, and all The HUMANS as they fight and fly down the road to oblivion on a ride filled with chains, sex, leather, denim, hair, blood, bananas, and chrome.


IMPERIAL #4
LIL DEPRESSED BOY SUPPOSED TO BE THERE TOO #2
MADAME FRANKENSTEIN #7 (OF 7)
MERCENARY SEA #7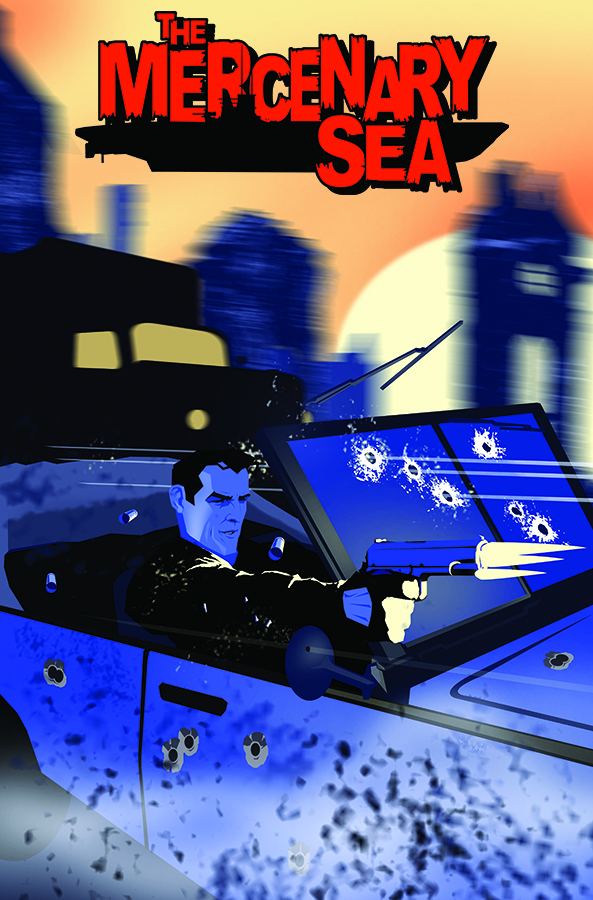 "JOHNNY ONE-NOTE"
The book BuzzFeed calls one of the top indie comics you should read returns with an all-new adventure. Jack Harper, captain of the Venture, tracks down clues about the legend of Koji Ra from an antiquities dealer in occupied China.
Perfect jumping on point for new readers!
NAILBITER #7
NIGHTWORLD #4 (OF 4)
PENNY DORA & THE WISHING BOX #1 (OF 5)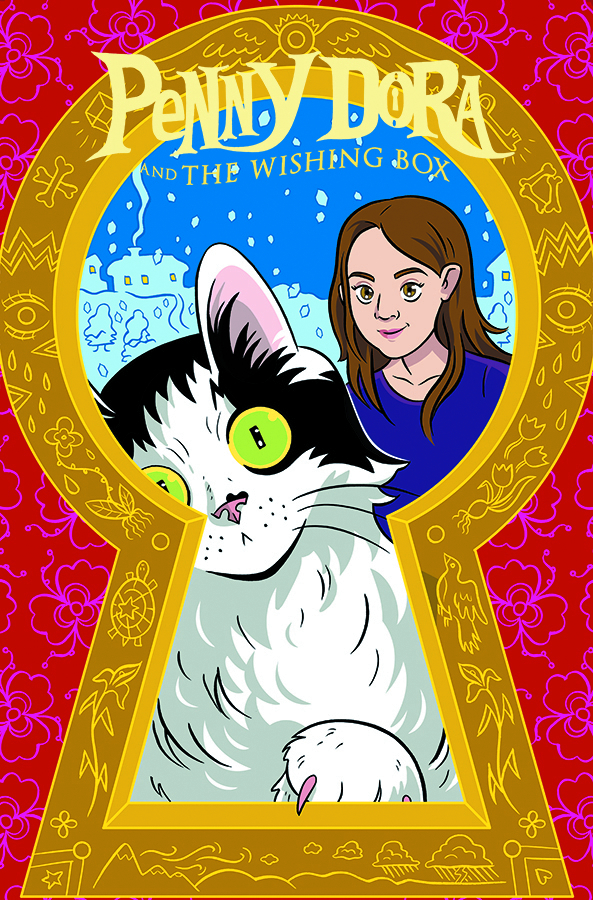 Once upon a time, on the day before Christmas, a young girl named Penny Dora found a mysterious box on her front doorstep. A magic box with the power to grant wishes. But what she's about to learn is the true (and creepy) meaning of "be careful what you wish for." An all-ages fantasy/adventure book for fans of Coraline and Courtney Crumrin!


PUNKS THE COMIC #2
REAL HEROES #4
SPAWN #248
SPREAD #4
SUPERANNUATED MAN #4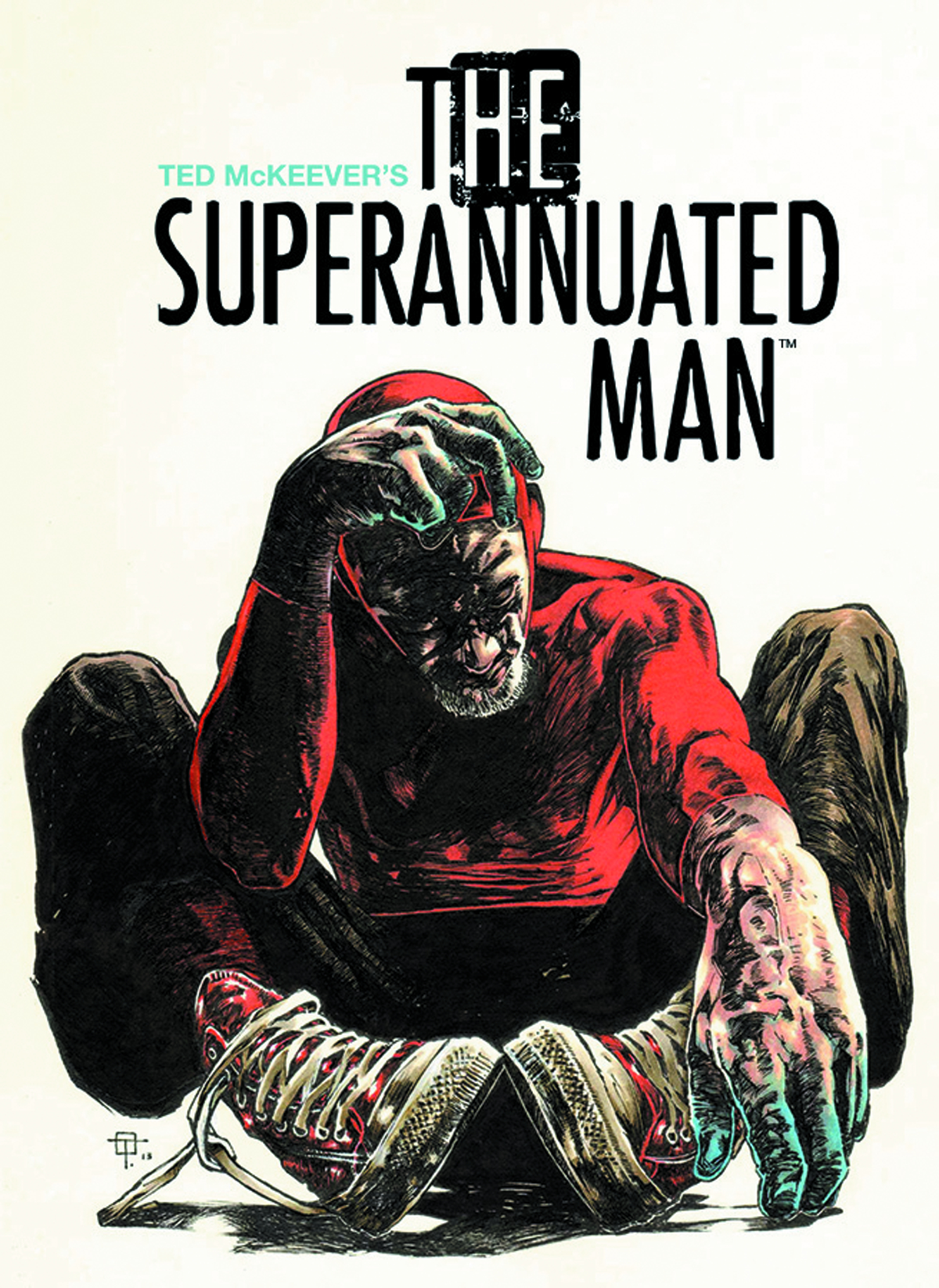 Having barely survived the tortuous antics of the mad scientist Armadillo Jones and his assistant Leopoldo, the human called HE escapes deeper into the viscous underbelly of Blackwater, and finds himself in even worse circumstances.
TOOTH & CLAW #1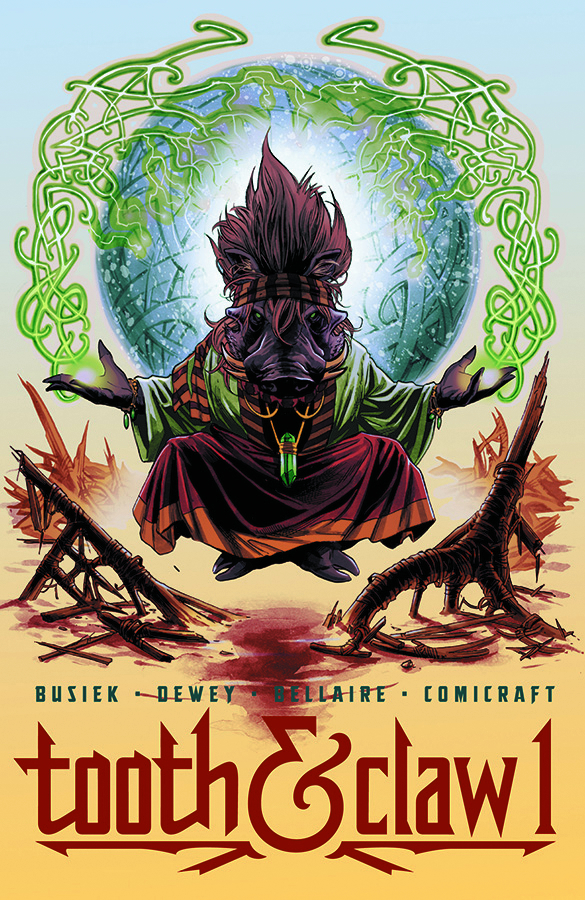 MARVELS and ASTRO CITY writer KURT BUSIEK returns to Image Comics with rising-star artist BEN DEWEY for an all-new ONGOING SERIES! Conan meets Game of Thrones meets Kamandi in an original high-fantasy epic for mature readers, as a secret conclave of wizards brings a legendary champion back through time to save the world, with disastrous consequences. The action begins in a spectacular DOUBLE-SIZED FIRST ISSUE, with forty-eight pages of story with no ads for the regular price of just $2.99!


VELVET #8

INDIE
A CITY OF WHISKEY & FIRE ONE SHOT
ARCHIE #661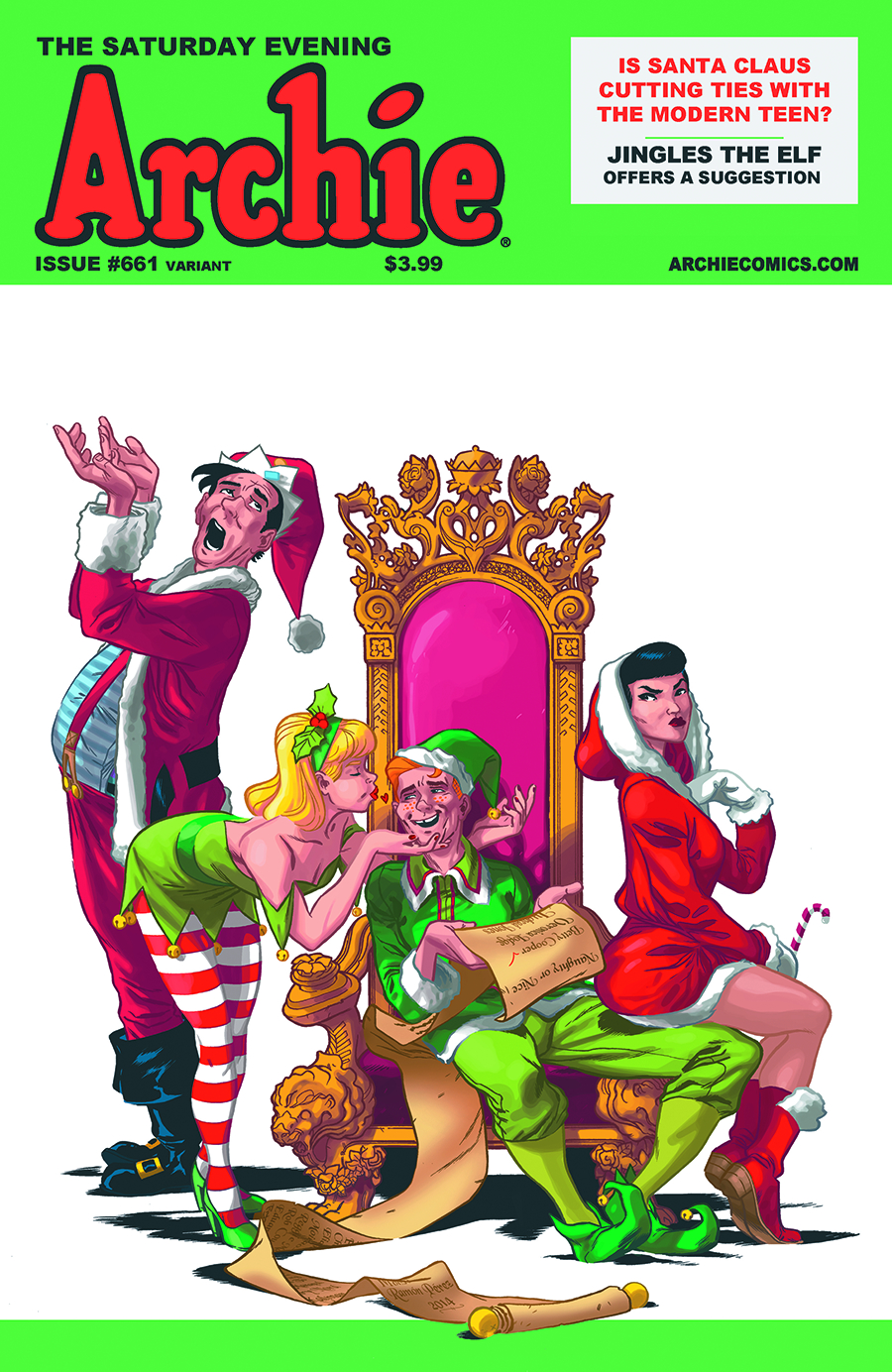 He knows if you are sleeping, he knows when you're awake. He knows if you've been bad or good... but he doesn't know what it's like to be a teen, for goodness sake! When the jolly fat man in red starts feeling like he has lost touch with the modern teenager, he's not sure what he should do! Enter: everyone's favourite holiday pest, Jingles! The tiny elf with the big attitude suggests that Santa spend a week with the hippest teen of them all: Archie Andrews. But with St. Nick living with him and his family, how can a klutz like Archie keep the presence of both Santa AND Rudolph a secret? And will he manage to stay off the naughty list?


ARCHIE FUNHOUSE COMICS DIGEST #10
BETTY & VERONICA #273
DEATH DEFYING DR MIRAGE #3
DOCTOR WHO 10TH #4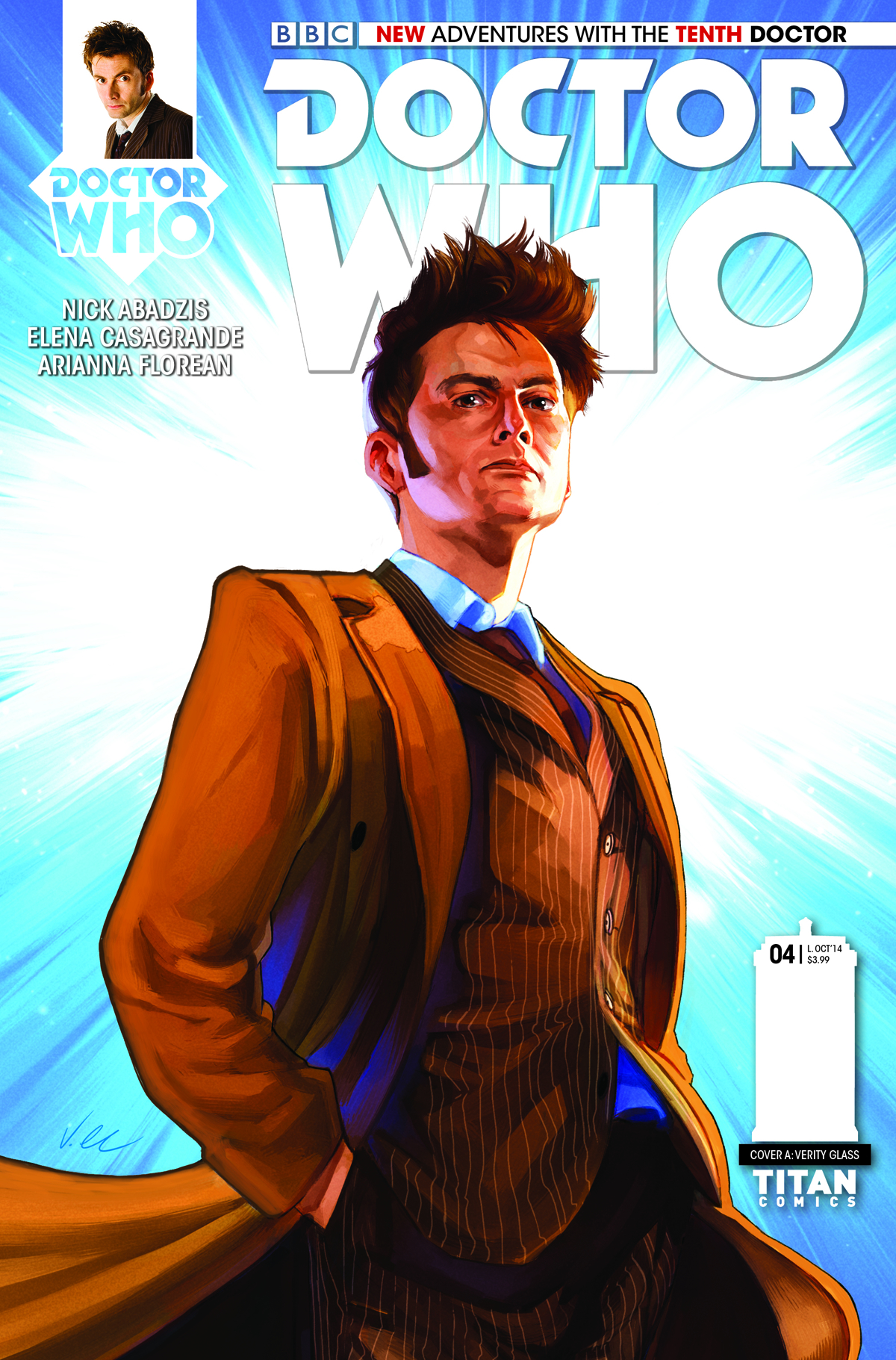 One trip, one time, anywhere in the universe. Where and when would you go? In exchange for the invaluable assistance she offered defending New York - and to apologise for dropping into her life like a tornado! - the Doctor has promised Gabby one trip - just one trip! - in the TARDIS. With the whole universe laid before her, all of time and space, where will Gabriella Gonzalez choose to go? What will they find when they get there - and can one trip in the TARDIS ever be enough? More importantly, with Donna still fresh in the Doctor's mind, can Gabby convince him that he shouldn't travel alone, for just a little while longer?
ETERNAL WARRIOR DAYS OF STEEL #1 (OF 3)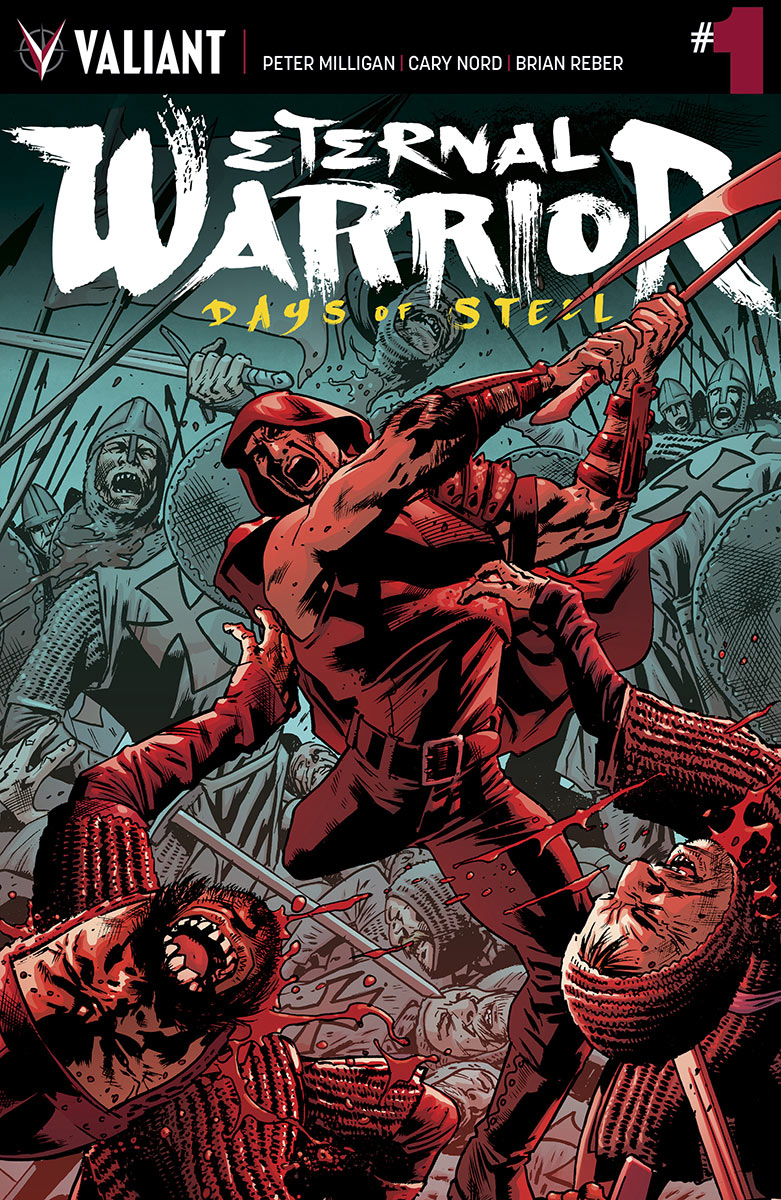 The Eternal Warrior...Gilad Anni-Padda, the Earth's Fist and Steel...is forever charged with guarding the Geomancer and securing the Earth's safety. After completing another brutal mission, the Earth's undying guardian is approached with a cryptic task: find and save a baby - in whose hands might rest the fate of an entire people. But the Eternal Warrior is no nursemaid...and, to complicate matters, a thousand Magyar invaders want the baby dead. At the edge of civilisation, can history's most expert killer keep one precious life alive?


EVIL WITHIN #2 (OF 4)
HUGH HOWEY'S WOOL #6 (OF 6)
SALLY O/T WASTELAND #4 (OF 5)
SHERWOOD TX #4 (OF 5)
SIXTH GUN #44
TERRIBLE LIZARD #1 (OF 5)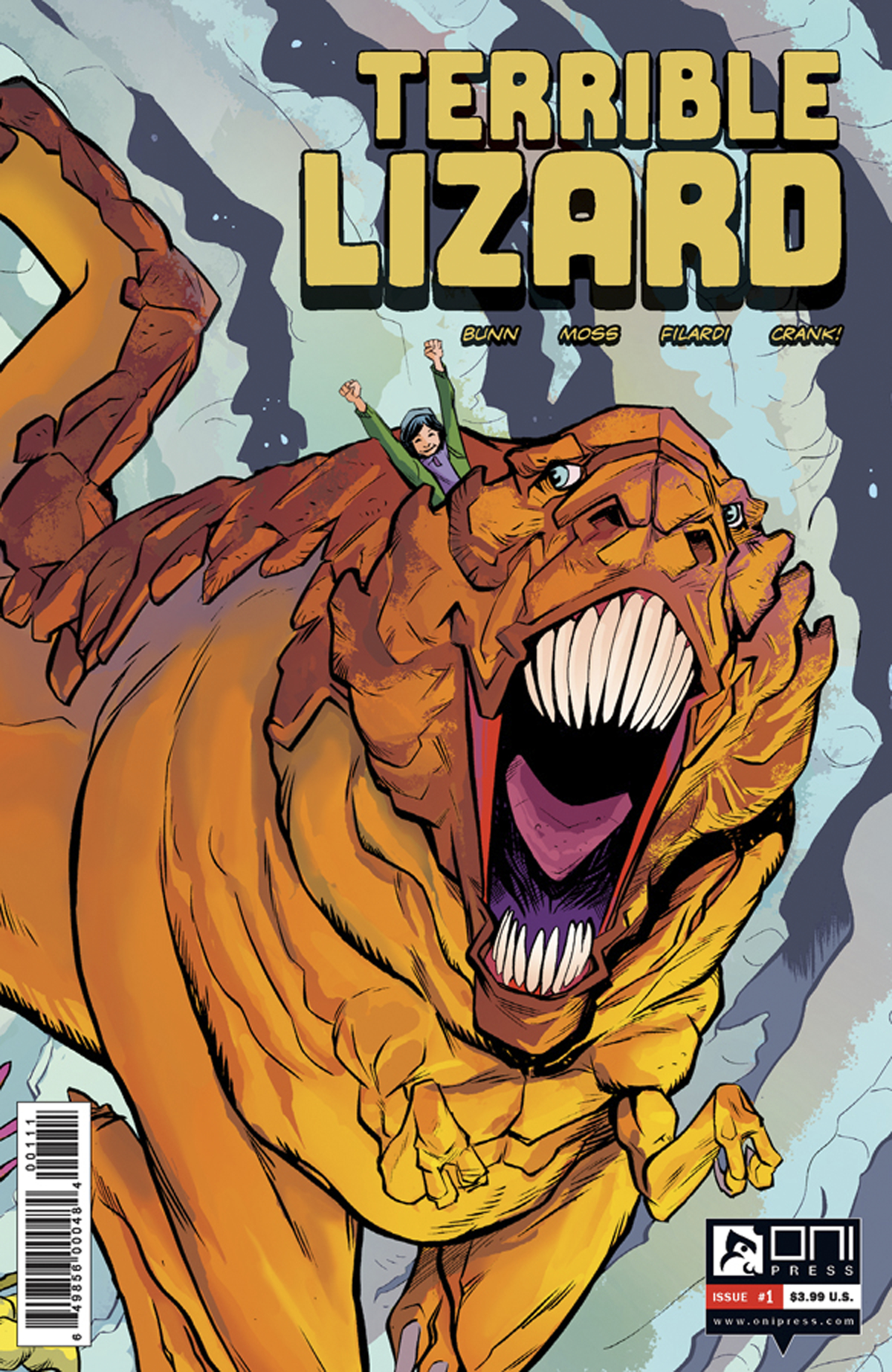 The touching story of a girl and her T-Rex... with a healthy dose of collateral damage and monster conflict on the side. When the scientists of Cosmos Labs punch a hole through time and space, they pull a ferocious dinosaur into the present. The dinosaur imprints on teenage Jessica, proving to be more mischievous than vicious. But he is not alone. Strangely mutated prehistoric monsters begin attacking our world. What's a girl and her dinosaur-fighting dinosaur supposed to do?


ZOOHUNTERS #1

MARVEL
ALL NEW X-FACTOR #16 AXIS
AMAZING SPIDER-MAN #9 SV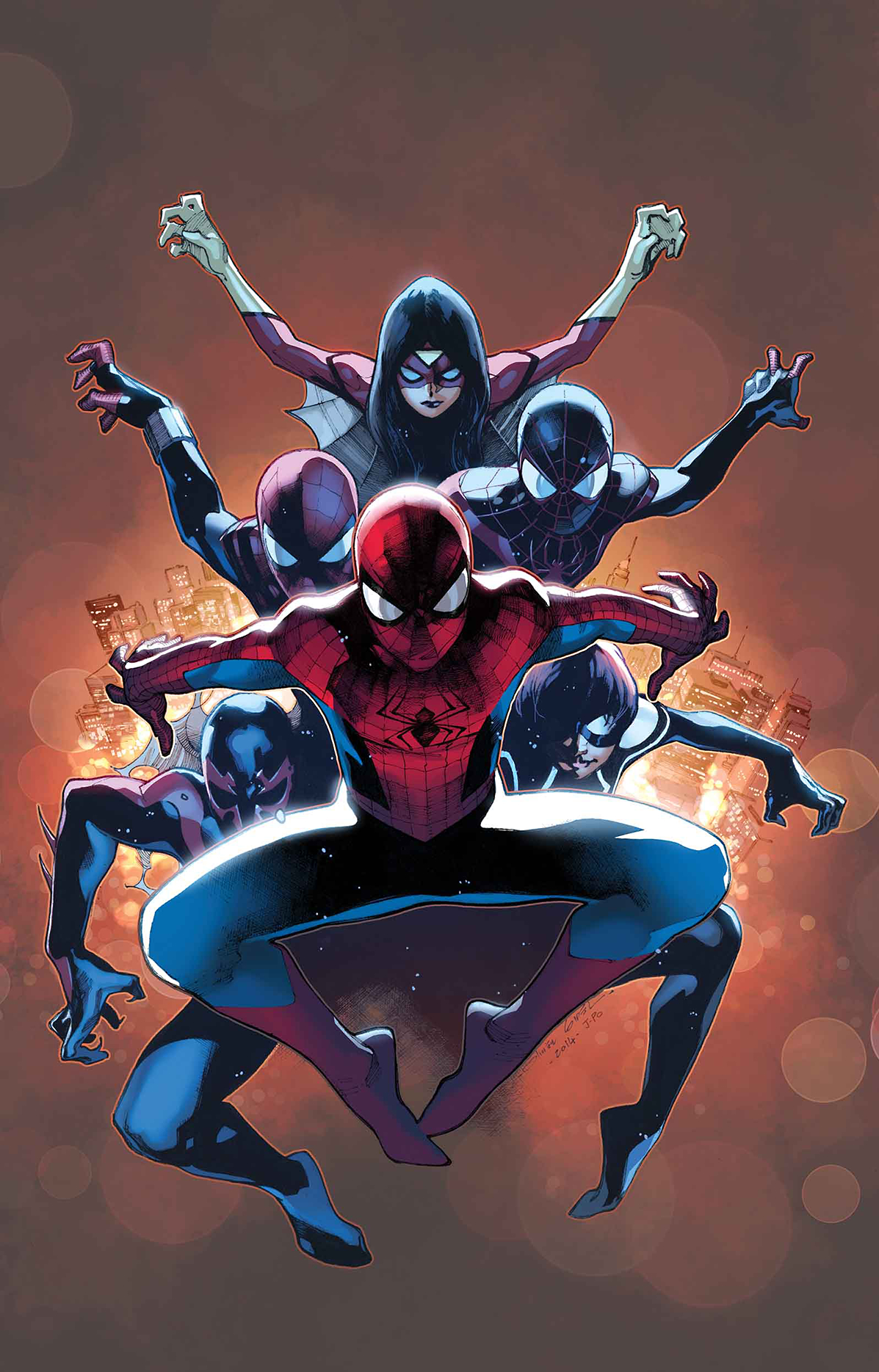 SPIDER-VERSE BEGINS HERE!
Superstar artist OLIVIER COIPEL (THOR, SIEGE, HOUSE OF M) joins DAN SLOTT to bring you the biggest spider-event ever!
When a force of evil threatens spider-characters throughout the multiverse, EVERY SPIDER-MAN EVER is needed to save the day!
AVENGERS AND X-MEN AXIS #4 (OF 9)
DARK TOWER DRAWING OF THREE PRISONER #4 (OF 5)
DEADPOOL'S ART OF WAR #2 (OF 4)
DEATH OF WOLVERINE LIFE AFTER LOGAN #1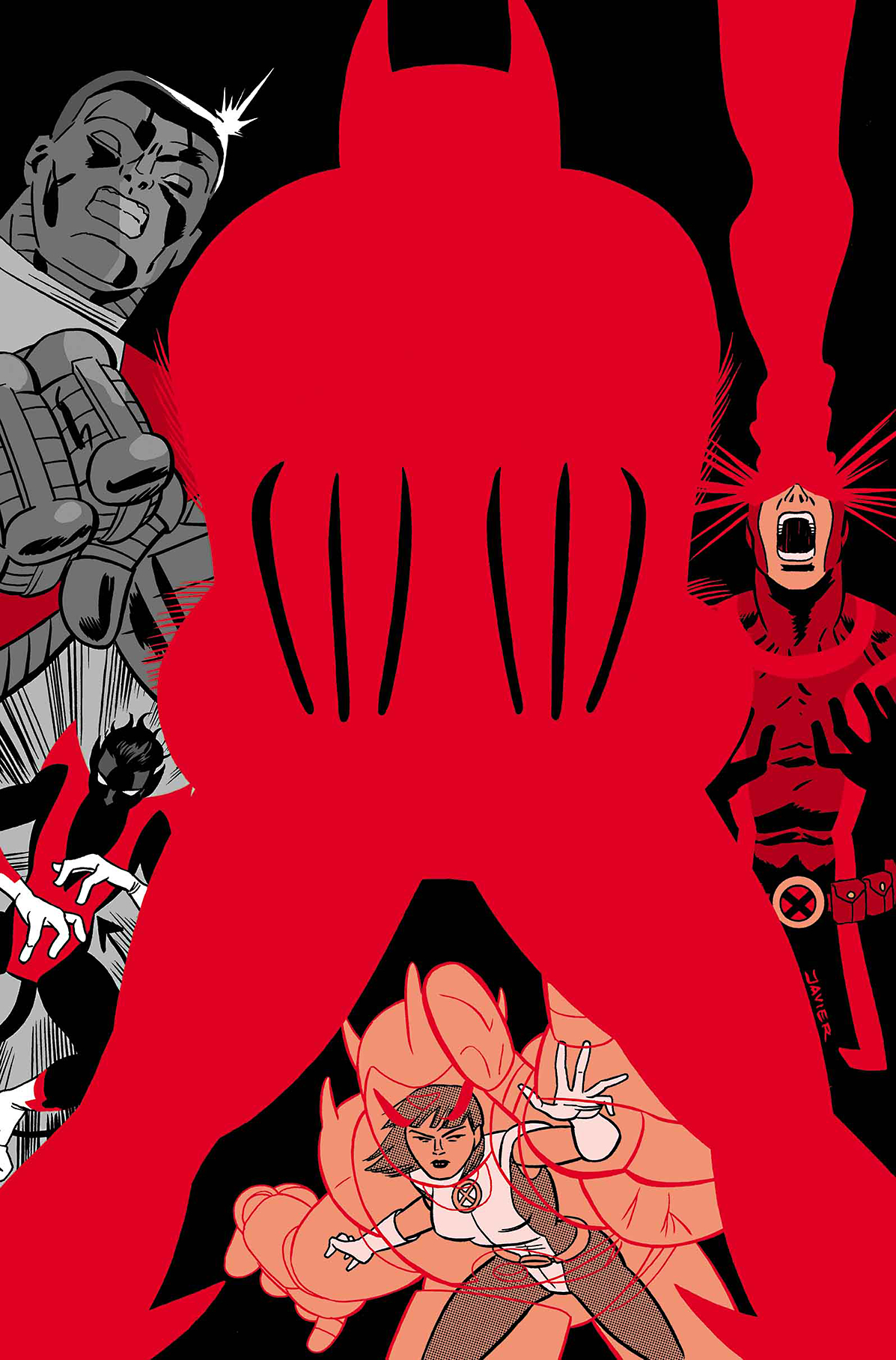 The news of Logan's death hasn't been easy for those who knew him best.
But what do you do when you've got a runt-sized hole in your heart?
I guess there's really only one way to celebrate a man who was the best there was at what he did.
DEATH OF WOLVERINE WEAPON X PROGRAM #1 (OF 5)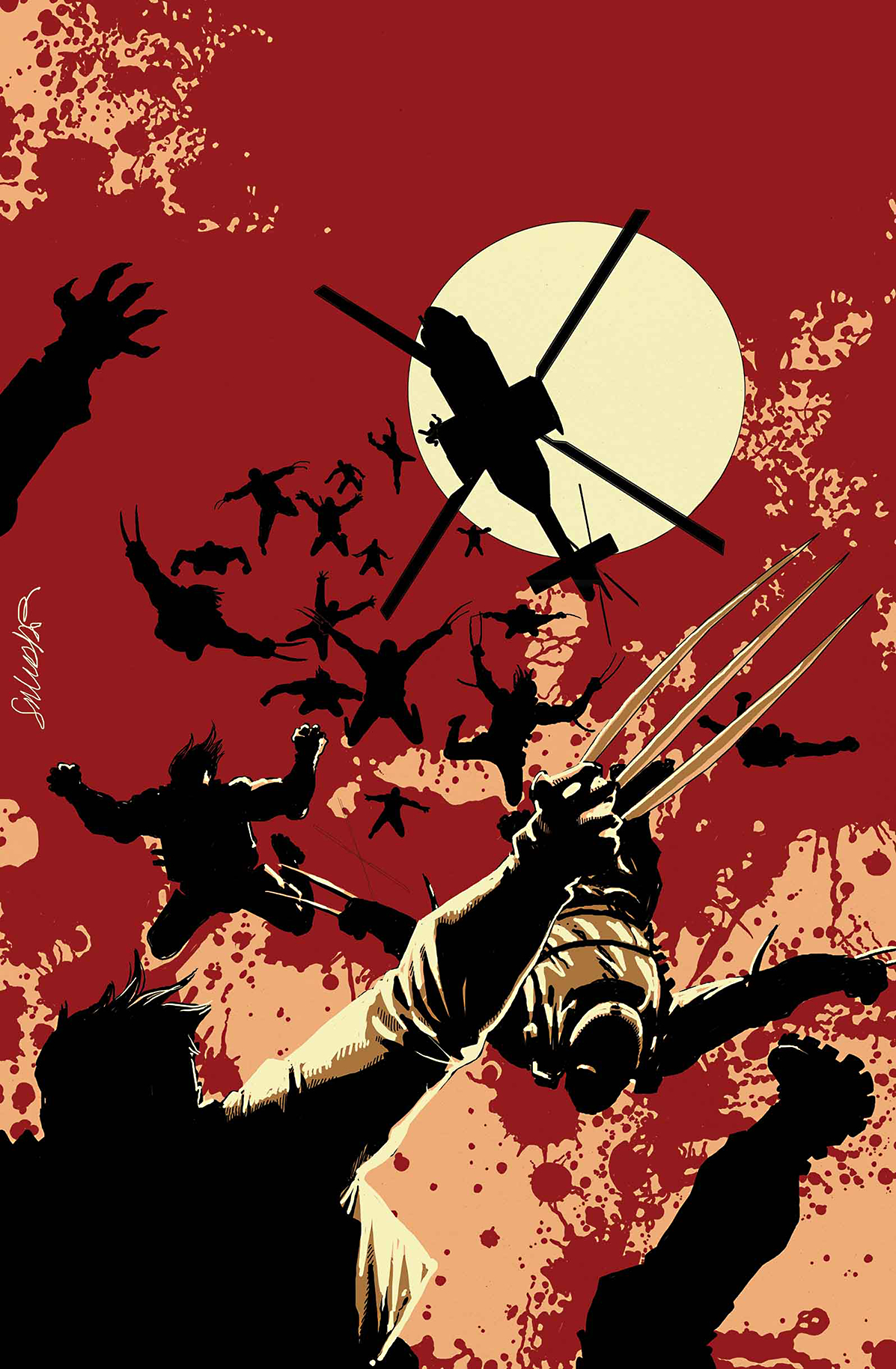 Spinning out of DEATH OF WOLVERINE!
DESPERATE FLIGHT! The escaped subjects of the revamped Weapon X program flee increasingly deadly attempts to bring them back under control. What will kill them first - their pasts, their strange new powers, or their mysterious connection to the Wolverine?
HULK #8
LEGENDARY STAR LORD #5
MEN OF WRATH BY JASON AARON #2 (OF 5)
MIRACLEMAN #13
ROCKET RACCOON #5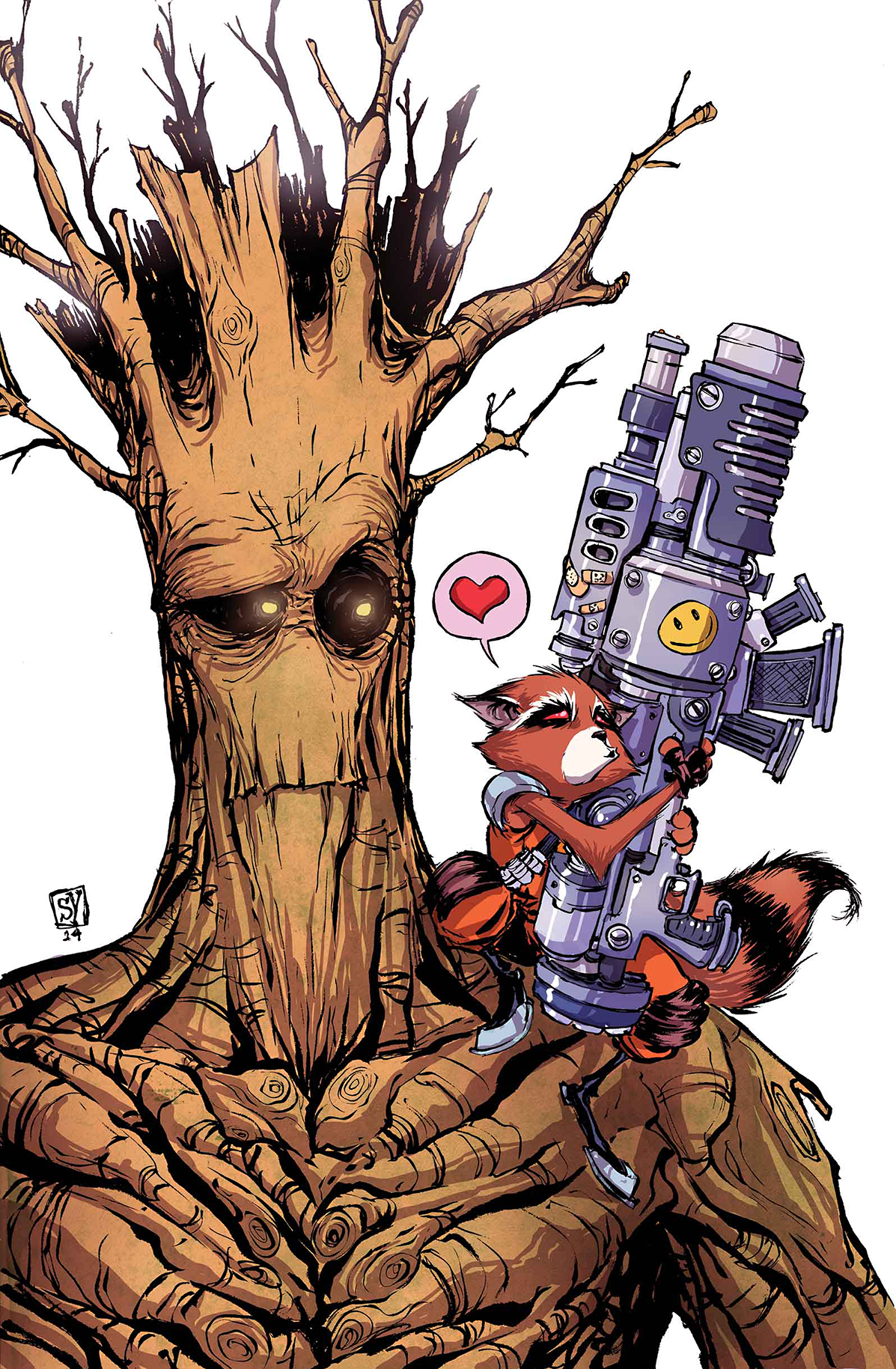 As seen in the blockbuster Marvel Studios film, Guardians of the Galaxy, Rocket and Groot are back! It's the breakout hit series of the summer! As their space adventures continue, find out why Rocket Raccoon and Groot are quickly becoming the hottest characters in the Marvel Universe. How does the most dangerously daring critter of the cosmos get the bad guys? With his two best friends: Guns and Groot!
SPIDER-VERSE TEAM UP #1 (OF 3)
SPIDER-VERSE TIE-IN!
Which is obvious from the title!
TWO SPIDEY-STORIES PER ISSUE!
The old-man Spider-Man from AMAZING SPIDER-MAN #500 and Spider-Ham team-up to recruit BEN REILLY!
Spider-Man Noir and a Six-Armed Spider-Man go on a mission that terrifies them more than anything they've ever seen!