New in store this week! Adventure Time writer Ryan North's imaginative re-telling of the Midas myth in space (with dinosaur friend!) MIDAS FLESH Vol 1, popular British cartoonist John Allison's BAD MACHINERY Vol 3, experience an alternate, superheroic WWII in the complete ROYALS: MASTERS OF WAR, the final New 52 NIGHTWING collection, the next RANMA 1/2 omnibus (introducing my favourite character, the adorable martial artist Ukyo), the complete SUPERMAN UNCHAINED adventure, and new volumes for WOLVERINE, RED HOOD, SAVAGE HULK, MY LITTLE PONY, ROBOCOP and TRANSFORMERS MORE THAN MEETS THE EYE.
What are you excited to read this week? Talk to us @DavesComics!
BAD MACHINERY GN VOL 03 CASE OF THE SIMPLE SOUL
The Tackleford gang is back with a new case that demands solving! When Tackleford's derelict barns begin going up in flames, Linton and Sonny are on the case with a moderately mysterious new friend. Paths cross, however, when Lottie and Mildred meet a terrifying yet misunderstood creature living beneath a bridge! Throw in an overly enthusiastic Fire Brigade, a transforming skate ramp, and a new French teacher and you've got the kind of charming genius that can only be found in John Allison's Bad Machinery.
DISENCHANTED TP VOL 02 Violence, crime, drug use, and racism rule on the streets of Vermintown. SIMON SPURRIER has created a fascinating city of angry fairy folk that have become far too much like the human race that no longer believes in them. The smash-hit web comic takes you into a metropolis of vices that unflinchingly shows us what happened to the fairy folk of yesteryear. Now this living and breathing city holds a darkness that has rotted it to the core. Vermintown is where magic went to die. And in its streets the worst evils in us are now poisoning the last remaining magics in the world. Disenchanted will change the way you look at fairy tales forever. This volume collects the complete second arc of the weekly web series www.disenchantedcomic.com.
DITKO'S SHORTS HC Ditko's Shorts is a fun and incredibly fascinating compilation of short comics one, two, and three pages in length. Only a brilliant master could tell a dramatic, compelling tale in such compact form. You'll thrill as Ditko walks this exciting high-wire act without a net! The genres show the artist's great range. There's horror, fantasy, science fiction, western, and even humorous stories. Taken from rare comic books from a who's who of publishers, all the comics are meticulously restored and printed in a beautiful, large-format book. Insightful introductions by punk rocker and comics historian Fester Faceplant and Eisner Award-winner Craig Yoe.
DIVINE RIGHT THE ADVENTURES OF MAX FARADAY TP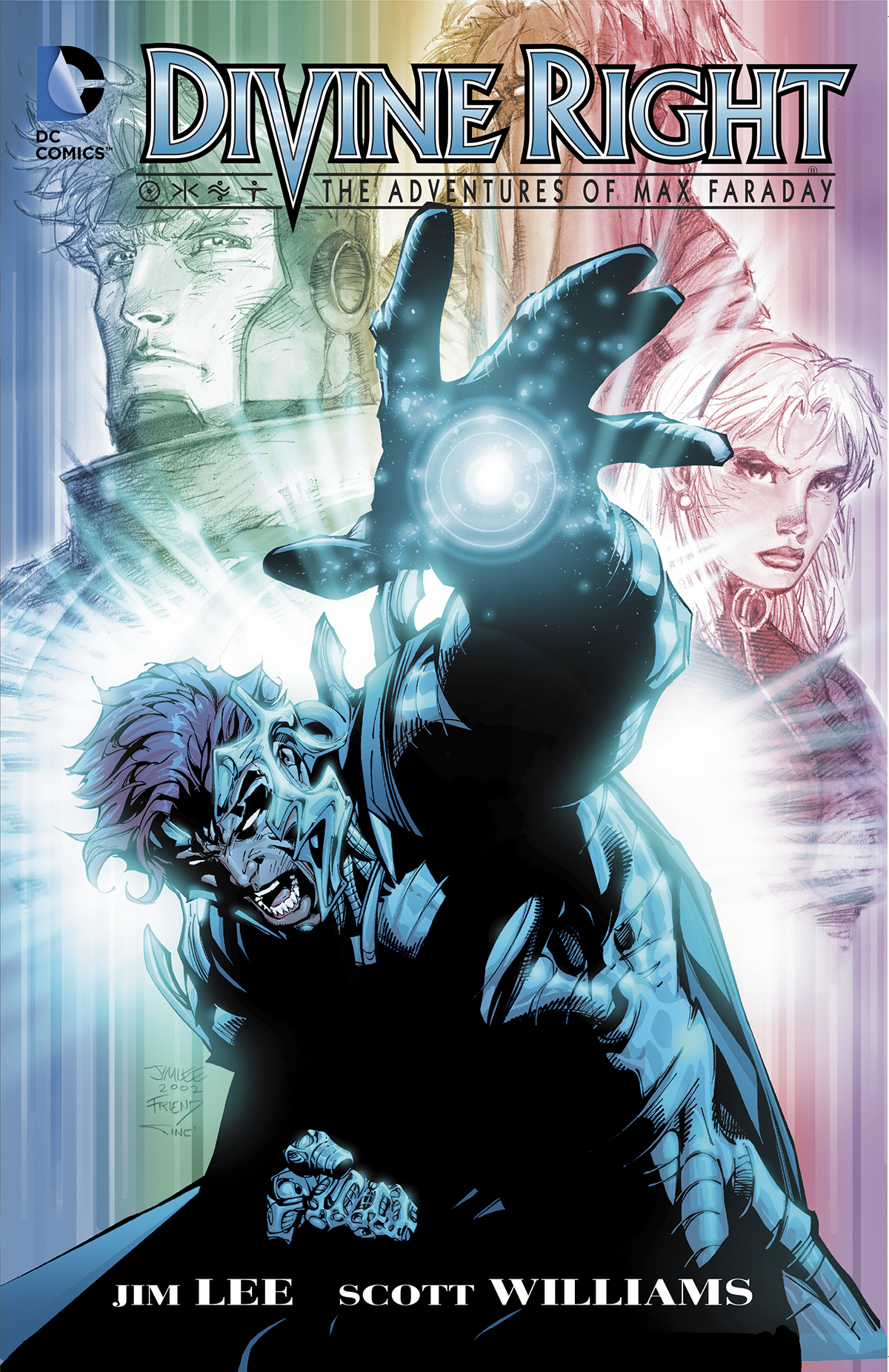 Max Faraday was an ordinary college student who spent all his time on the Internet - until the day he accidentally downloaded the Creation Equation. Suddenly able to access the limitless powers of the universe itself, this pizza delivery boy found himself the target of a secret government agency! Now, aided by a band of warriors sworn to protect the formula, Max, his sister, and his best friend must stay one step ahead of the deadly assassins and horrific demons that are hunting them down. But when his actions begin to wreak havoc across the globe, Max turns from messiah to megalomaniac. Collects DIVINE RIGHT #1-12, the DIVINE RIGHT PREVIEW, DIVINE RIGHT #1/2, DIVINE INTERVENTION: WILDC.A.T.S #1 and DIVINE INTERVENTION: GEN13 #1.
DUNGEON TWILIGHT GN VOL 04 In "High Septentrion," there has been a violent eruption on the planet of Terra Amata. It's a scramble to find breathable air, but the wizened blind, mystical dragon the Dust King (Marvin) thinks that it is perhaps time for him to die heroically. However the feisty young Marvin the Red refuses to give up and plans to find a way out of this mess, including finding a way to actually breathe. And in "The End of Dungeon," the more the islets of the planet Terra Amata move upward, the less there is of breathable oxygen. While Marvin the Red and Zakutu, daughter of the Grand Khân, attempt to protect the seven objects of Destiny, Herbert and the Dust King are forced to swear allegiance to the Black Entity in order to gain access to breathable air. We are witness to the very end of Dungeon!
ENIGMA TP NEW ED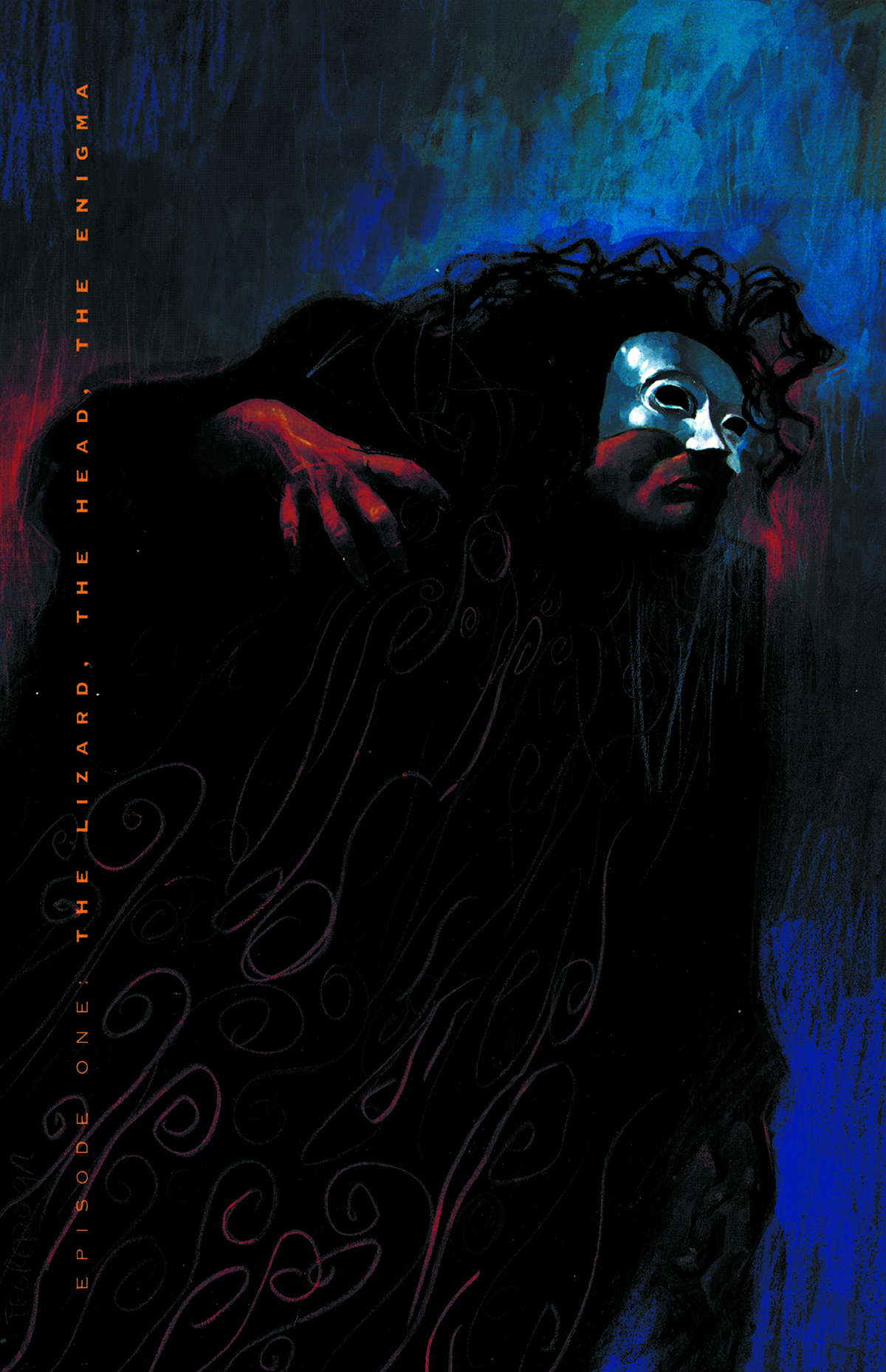 The seminal 8-issue Vertigo epic is back in a new edition of the postmodern tale of self-discovery and sexual identity told against the backdrop of improbable super heroes and villains. Michael Smith lives a meaningless life of routine and boredom. But when Enigma, his favourite childhood hero, inexplicably comes to life, Smith must discover the secret behind his improbable existence.
HOWARD NOSTRAND NIGHTMARES HC Howard Nostrand's brilliant horror-comics art was done during the height of the criticism against comics that resulted in government investigations and the Comics Code. Nostrand's style was an incredibly skilled, perfect mash-up of the EC artists Wally Wood and Jack Davis. Nostrand could be as innovative as Will Eisner, another influence on the artist. Five stories will be painstakingly reproduced from the rare original art! WARNING: Not for the squeamish!
KAWAII MANGA ADORABLE SC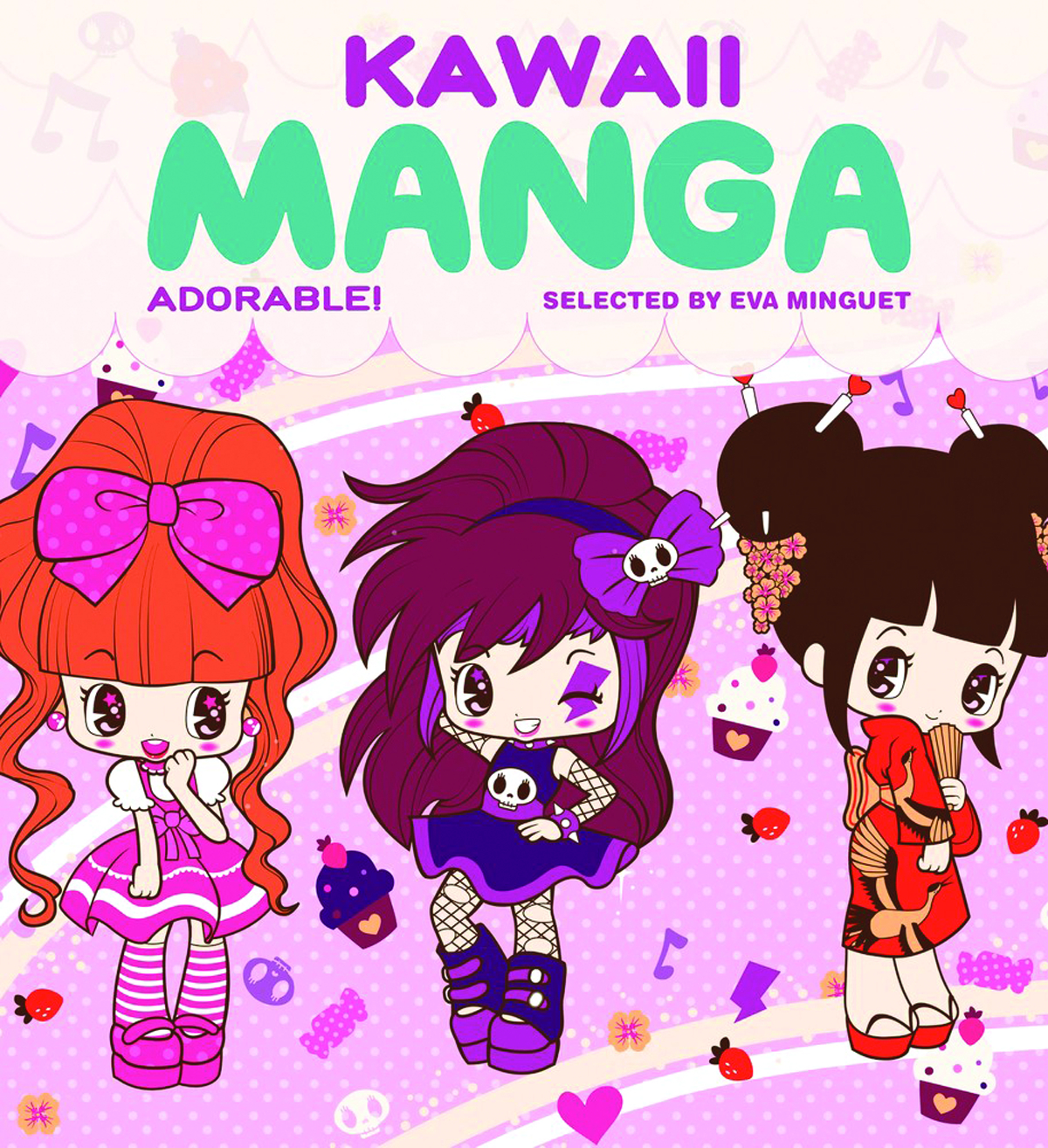 Kawaii Manga is the ultimate guide to how to draw the kawaii (super cute) manga that is popular in cartoons, video games, advertising, and fashion designs around the world. With this playful and comprehensive manual, both new and experienced manga artists will learn all the steps - both freehand and digital - to draw a host of stunning kawaii characters. Detailed step by step instructions will take them from initial character sketches to colourful finished designs, and even reveal how to master things such as the application of digital colour and 3-D vectorial drawing.
MIDAS FLESH TP VOL 01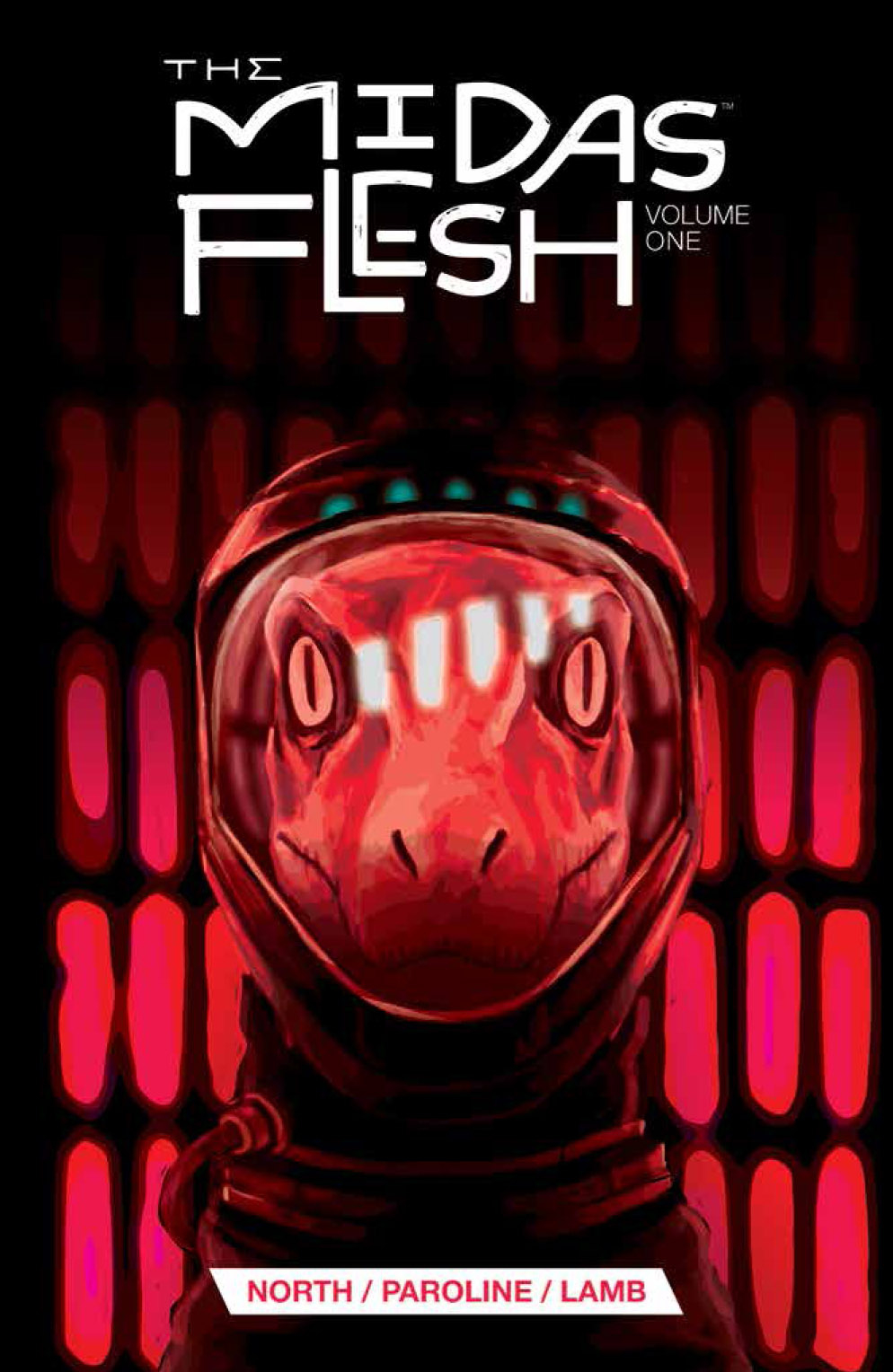 WHY WE LOVE IT: An edge save the universe adventure with two buttladies and a dinosaur in a spacesuit? Yes, please! THE MIDAS FLESH was the first comic to come from our BOOM! Box imprint, and it's everything we love about quirky comics made "for the love of it."
WHY YOU'LL LOVE IT: Ryan North (DINOSAUR COMICS), Shelli Paroline, and Braden Lamb have already proven to be an unstoppable team on their award winning ADVENTURE TIME run. Now North's debut original print comic book series will leave the reader reeling from start to gilded finish.
WHAT IT'S ABOUT: We've all heard of the Midas touch. You know, the Greek myth about the man who did a number on himself by wishing for everything he touched to turn to gold? Well, you haven't heard everything. Joey and her space crew have decided to return to Earthplanet completely sectioned off, abandoned, and covered in goldfind out exactly what happened to this once thriving planet and see if they can use that knowledge against the evil empire that's tracking them down. As luck would have it, they just landed the most powerful weapon in the universe: some ancient dead guy's body. Collects issues #1-4
MMW MIGHTY THOR HC VOL 13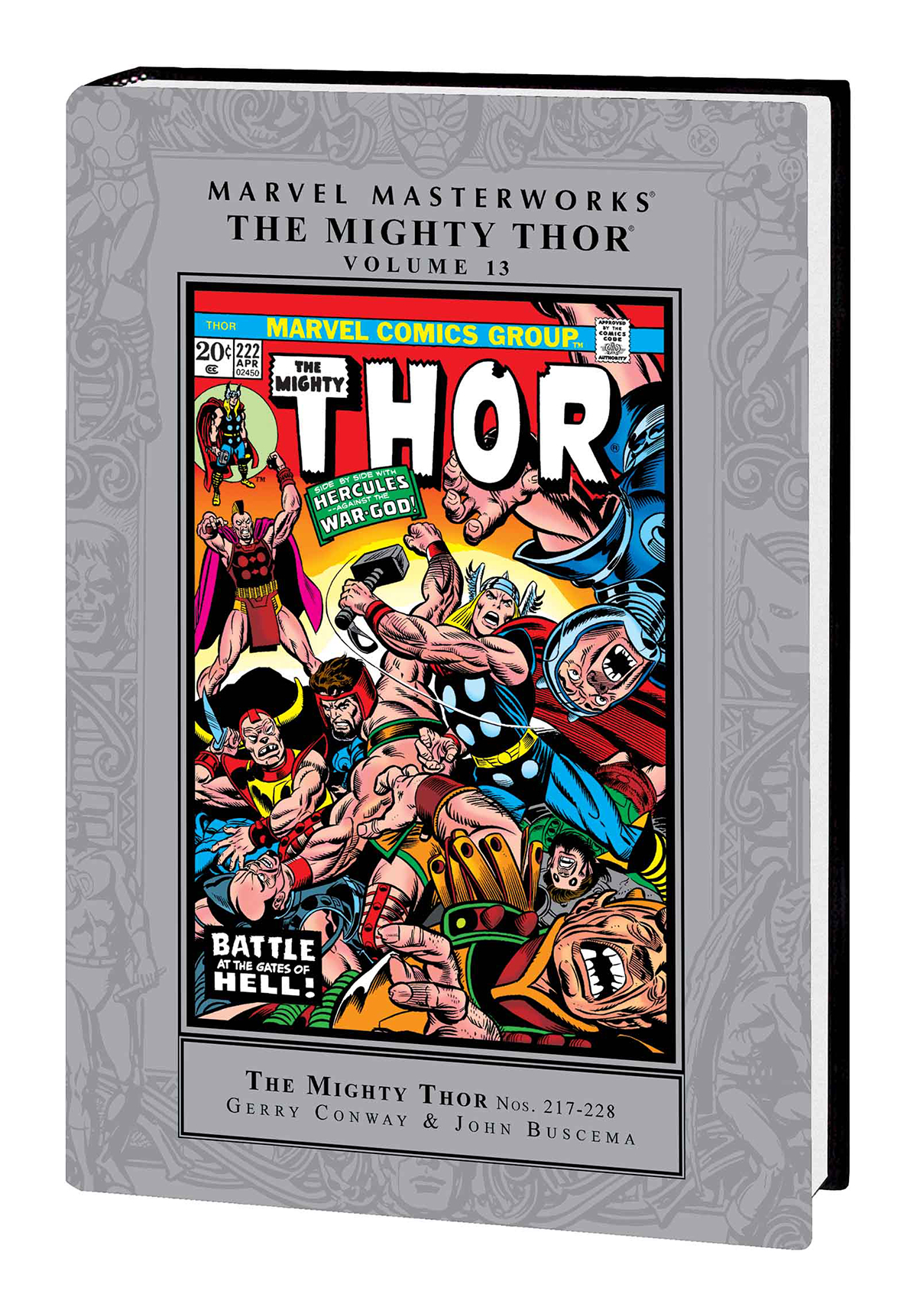 Prepare to behold one of the greatest sagas in the annals of Asgard when the Mighty Thor teams up with Hercules! It's page after page of boasts, battles and broken bones as the two titans fight their way into Pluto's underworld to save the lovely Krista! And that's not all we have in store for you: Thor, Sif and Balder's journey across the cosmos to stop the mysterious Black Stars from destroying the Rigellian homeworld; the unstoppable Destroyer returns; Galactus' herald Firelord makes his debut; and the origin of Ego the Living Planet is revealed! With scripts by Gerry Conway and art by the incomparable John Buscema, there's no doubt they're Marvel Masterworks of the highest order! Collecting THOR (1966) #217-228 and MARVEL TREASURY EDITION #3
MY LITTLE PONY ADVENTURES IN FRIENDSHIP HC VOL 01 The magic of friendship continues in this collection of adventures! Featuring one-shots on Rainbow Dash and Fluttershy, plus a team-up issue with Rainbow Dash and Trixie! Drawing from PONY TALES and FRIENDS FOREVER, these stories have never been collected together until now!
NIGHTWING TP VOL 05 SETTING SON (N52) Nightwing has moved to Chicago, but the ghosts of Gotham City won't let him be. The Mad Hatter forces Nightwing into an uneasy alliance with the mysterious Marionette - and the sins of Dick's past will come back to haunt him unless he can make peace with his previous life. Collecting issues #25-30 of the hit series, plus ANNUAL #1!
RANMA 1/2 2IN1 TP VOL 05 Contains volumes 9 and 10!
Ranma's latest rival is Ukyo Kuonji, a chef in the art of cooking okonomiyaki, Japanese pizza. But the latest fight is more than just a rivalry with a fellow martial artist - Ukyo's issues with Ranma go all the way back to childhood and a certain promise he once made. Though just because there's a new rival doesn't mean the others have gone away, as Mousse returns to kidnap Akane!
RED HOOD AND THE OUTLAWS TP VOL 05 THE BIG PICTURE (N52)
Featuring a BATMAN: ZERO YEAR tie-in, this action-packed volume finds the Outlaws in their toughest bind yet. Ra's al Ghul is back, the Outlaws are being held captive, and Jason Todd has lost his memories.
Collects issues #27-31, plus DC UNIVERSE PRESENTS #17-18.
RESIDENT EVIL MARHAWA DESIRE GN VOL 01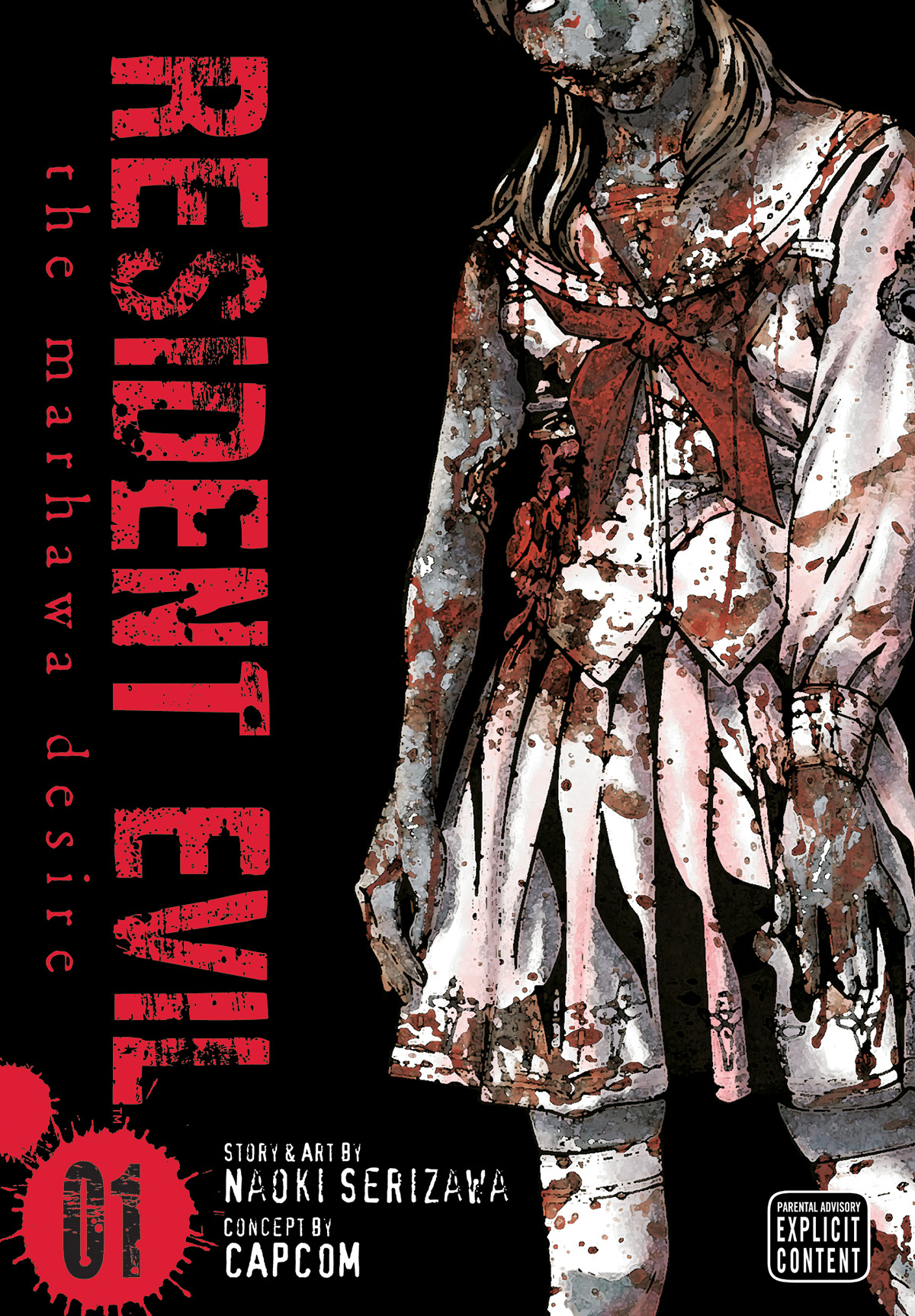 At the prestigious and elite Marhawa High School in Singapore, a female student suffers a horrifying transformation. Called in to investigate, Professor Doug Wright and his nephew Ricky find themselves caught up in a deadly and growing tragedy. As things get rapidly out of hand, Chris Redfield and his team from the Bioterrorism Security Assessment Alliance arrive on the scene, while behind it all a mysterious figure looms.
ROBOCOP TP VOL 03 LAST STAND PT 2 From creator Frank Miller (THE DARK KNIGHT RETURNS) and artist Korkut Öztekin (HELLRAISER: DARK WATCH) comes the untouched original vision for RoboCop's final chapter. Sequentially adapted by Steven Grant (PUNISHER: CIRCLE OF BLOOD), it puts THE DARK KNIGHT RETURNS at the hands of Terry Gilliam's BRAZIL. Also featuring the special epilogue written by SHELTERED creator, Ed Brisson. Old Detroit is burning, and now only the squalor of Cadillac Heights stand in the way of OCP's vision for a perfect, clean, crime free city. In the midst of this rebellion, RoboCop must stand with the people to end OCP's corporate tyranny and corruption once and for all. This is his last stand.
ROYALS MASTERS OF WAR TP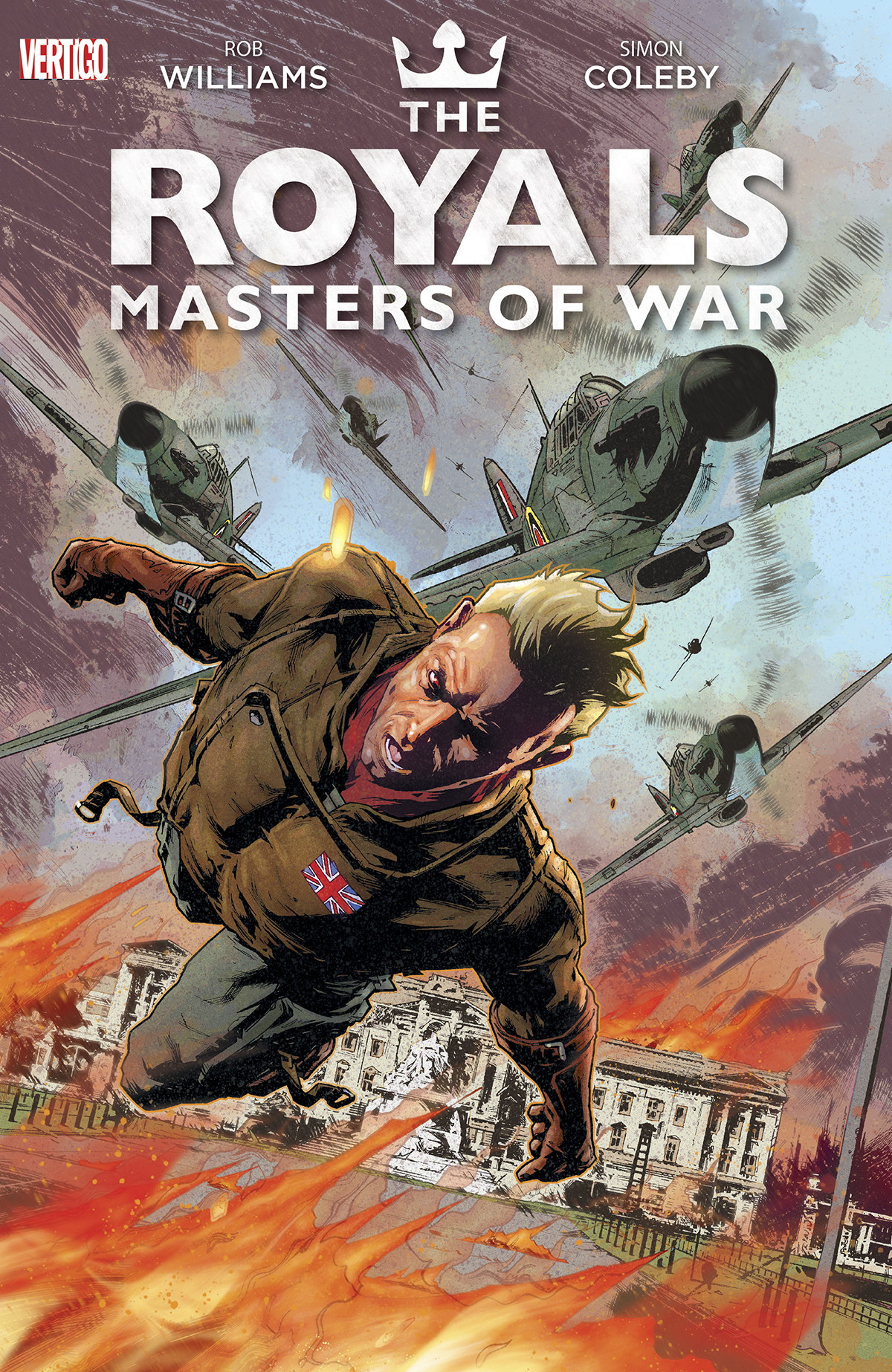 The year is 1940. As the Blitz destroys London and kills thousands, the Royal Family looks on. But in this world, the only people with special abilities are Royalty, and the purer the bloodline, the greater their abilities. When England's Prince Henry can take no more and intervenes, breaking a truce between royal families, will it stop the planet's suffering or take it to another level? Collecting the 6-issue miniseries.
SAVAGE HULK TP VOL 01 MAN WITHIN Alan Davis writes and draws a blockbuster story pitting the classic Silver Age Hulk against...the X-Men?! Learn the startling secret of Professor Xavier's connection to Bruce Banner! While Hulk and Abomination have the clash of the century, Xavier puts his plan into motion. But is he trying to save Banner, or terminate the Hulk? Or both? And Xavier isn't the only one with far-reaching plans, as the Leader makes his presence known! With the Hulk trapped in an unbelievable place, and the X-Men under lock and key, who - or what - is the newest gamma-powered goliath? It's robots, mutants and Hulks, oh my! Plus: a blast from the Silver Age past: the Hulk's first encounter with the X-Men from the swingin' sixties! Collecting SAVAGE HULK #1-4 and X-MEN (1963) #66.
SUPERMAN FOR ALL SEASONS DELUXE ED HC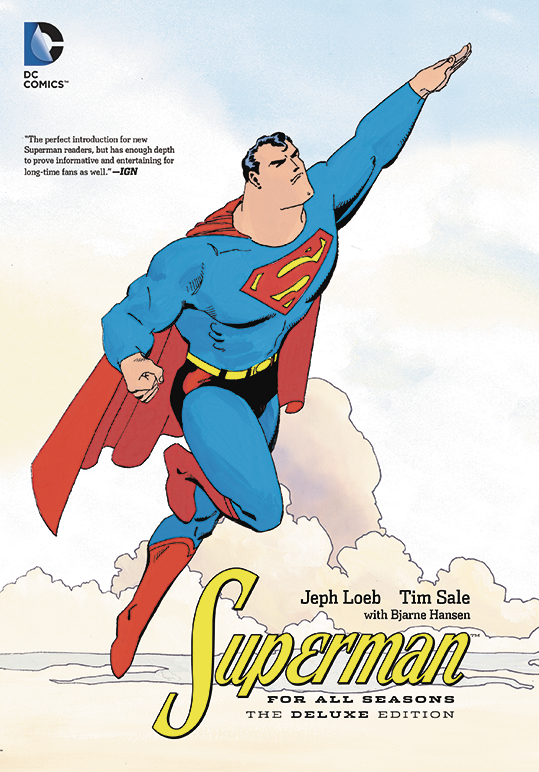 The classic coming-of-age tale is back in a new Deluxe Edition hardcover as a simple country boy turns into the world's greatest hero. Told through four seasons in the Man of Steel's life, this amazing tale from the team behind BATMAN: THE LONG HALLOWEEN brings Superman to life in a truly unique style.
SUPERMAN SILVER AGE NEWSPAPER DAILIES HC VOL 03 Wayne Boring provides the classic artwork, and once again, Superman co-creator Jerry Siegel scripts adaptations of stories that first appeared in comic books. Siegel and Boring offer alternate versions of now classic stories originally written by Siegel himself, Leo Dorfman, Otto Binder, Robert Bernstein, Edmund Hamilton-and drawn in comic books by Curt Swan, Al Plastino, Kurt Schaffenberger, and Pete Costanza.
More than 750 daily strips-over two years worth of stories-from Earth-N (for Newspapers) that comic book fans have not previously seen. Edited and designed by Dean Mullaney, Introduction by Sid Friedfertig, and cover drawing by Pete Poplaski.
SUPERMAN UNCHAINED DELUXE ED HC The entire nine-issue UNCHAINED series by the superstar team of writer Scott Snyder and artist Jim Lee is collected in this amazing hardcover! When satellites start to fall from the sky, the big question is who stopped the last one from falling. Lex Luthor, Lois Lane, Batman, Wonder Woman, eco-terrorists, the U.S. Army and, most of all, the mysterious being known as Wraith all figure in this epic story from two of comics' hottest talents!
TERRA FORMARS GN VOL 03 A new mission to Mars, Annex 1, is under way. Their mission: crucial research into the A.E. virus currently plaguing mankind. The mutant Terraformars, giant humanoid cockroaches, may hold the key to a cure. Unfortunately for the crew of the Annex 1, the Terraformars have somehow gotten on board the ship and have only one goal - total extermination! Led by Akari Hizamaru, the crew will need to rely on their superhuman powers to survive...if those powers don't kill them first!
TMNT TURTLES IN TIME TP The Turtles become unstuck in time and go spinning into the past! No time period is safe in this epoch-spanning epic!
TRANSFORMERS MORE THAN MEETS THE EYE TP VOL 06 MEGATRON assumes control of the quest to find the Knights of Cybertron-a quest that has never been so urgent, so personal, and so likely to end in tears. But, the crew of the Lost Light isn't so eager to follow his orders and, as is always the case, past decisions will come back to bite them.
WOLVERINE EPIC COLLECTION TP MADRIPOOR NIGHTS He's the best there is at what he does - but what he does isn't very nice. And now, Wolverine has broken out of the X-Men and into his own solo series! Feeling the urge to cut loose, Wolverine travels to Madripoor - an East Indian island full of pirates, cutthroats and...just the way Logan likes it! There, he'll take on ruthless crimelord Roche, meet the cunning Tyger Tiger, wield the mystical Black Blade, battle superhuman enforcers Roughouse and Bloodsport, and contend with drug kingpin Nguyen Ngoc Coy and his niece - the former New Mutant known as Karma! Plus: The Hulk comes to town, a formative battle with Sabretooth is revealed, and Wolverine hunts for the Gehenna Stone! Guest-starring Jessica Drew, aka Spider-Woman! Collecting WOLVERINE (1988) #1-16, and material from MARVEL COMICS PRESENTS (1988) #1-10 and MARVEL AGE ANNUAL #4.
WORLD WAR ROBOT HC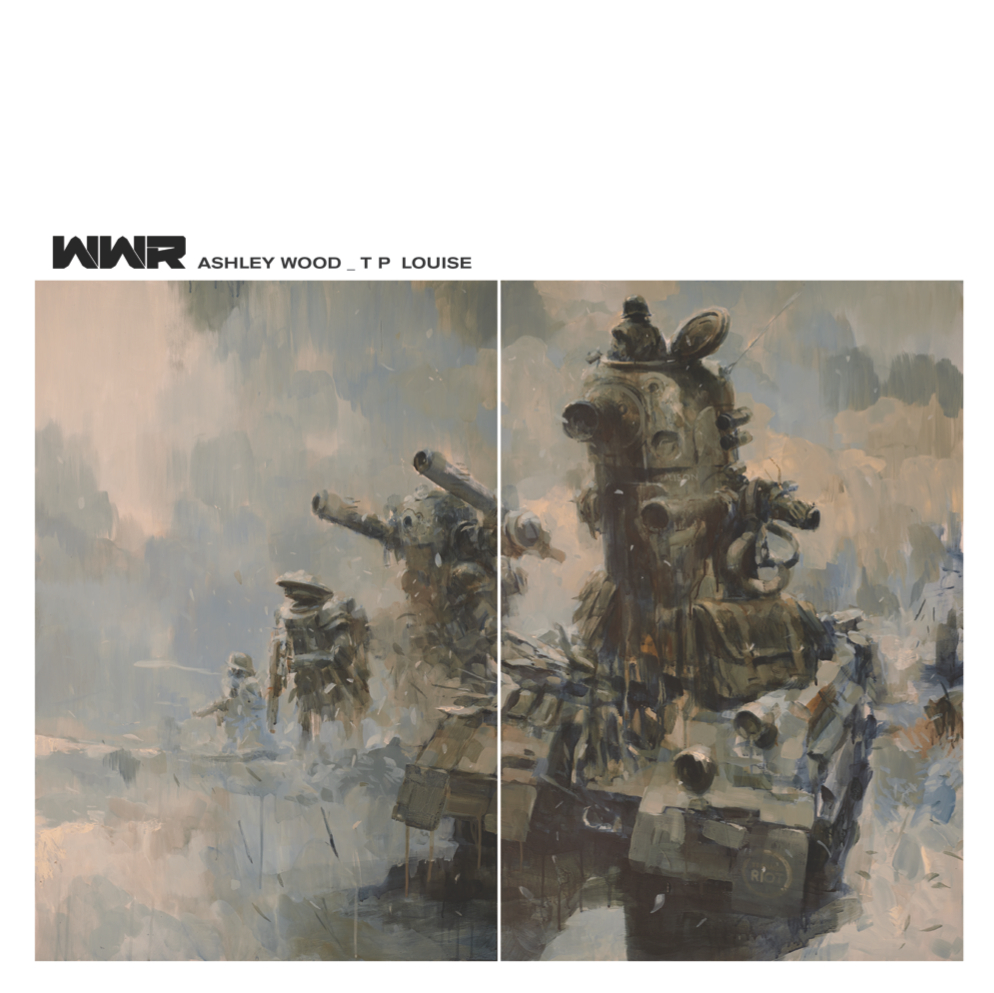 It's total robot war! In development to be a major motion picture, Ashley Wood's World War Robot tells the tale of a dwindling band of humans and robots who face off in a battle that will likely end humanity as we know it-on Earth, on the Moon, and on Mars! Over 70 pages of all-new content from Ashley Wood!
WORLD'S FINEST TP VOL 04 FIRST CONTACT (N52)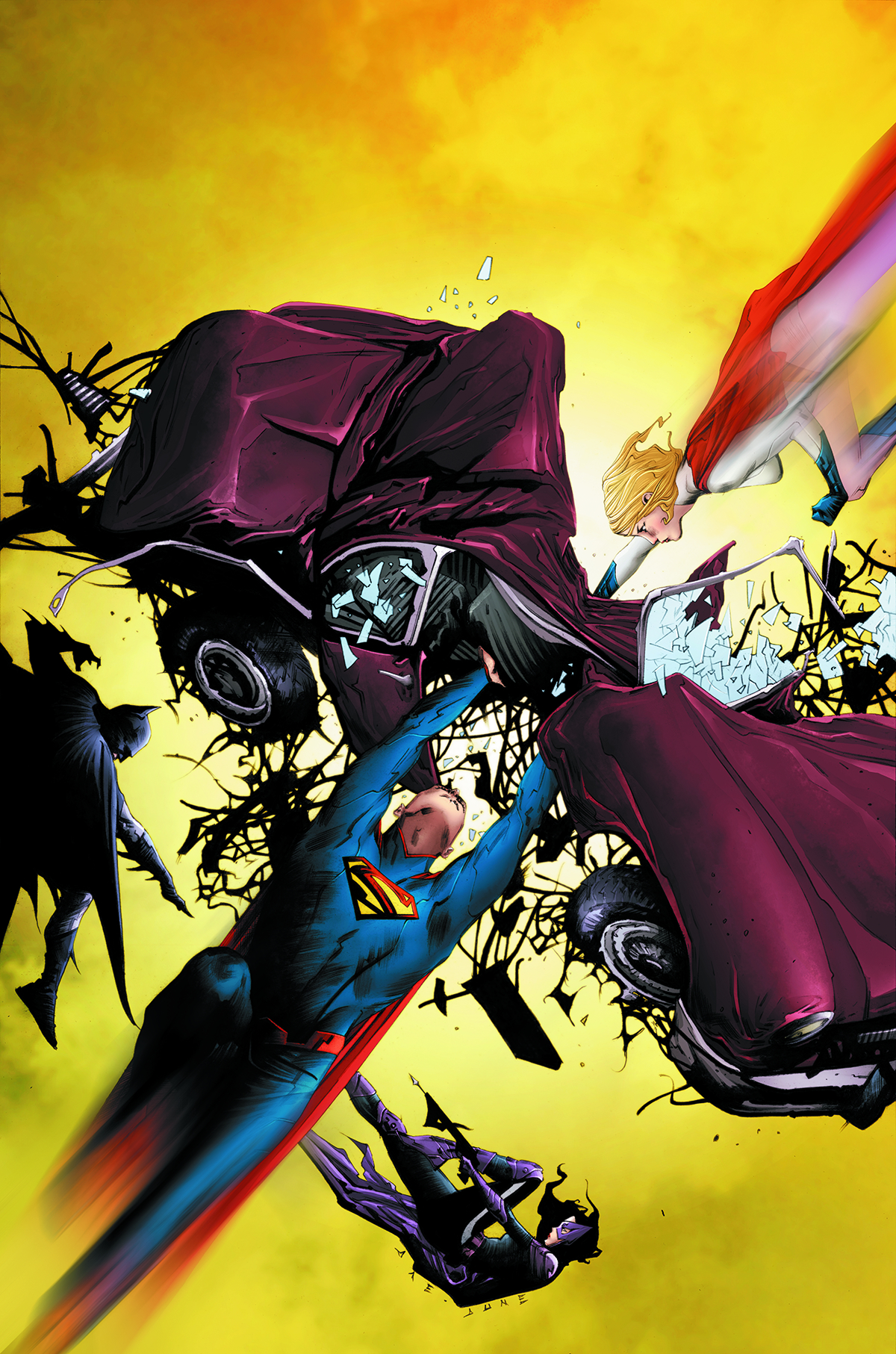 Power Girl and Huntress meet Superman and Batman for the first time in these tales from WORLDS' FINEST #18-22 and BATMAN/SUPERMAN #8-9! How can the teams stop Kaizen Gamorra's plot to depower Power Girl and unlock the secrets of the Superman of Earth 2?