New comics this week!
It's the feminist re-imagining of cheesy 70s exploitation films the internet is going crazy for in Kelly Sue DeConnick's BITCH PLANET, Wolverine may be gone but school's still in session for SPIDER-MAN AND THE X-MEN, Harley demonstrates her own brand of holiday cheer in the HARLEY QUINN HOLIDAY SPECIAL, Warren Ellis' trippy SUPREME BLUE ROSE is back, someone is impersonating Barbara in BATGIRL, and (classic) Young Avengers fans rejoice, for Cassie Lang is back in AVENGERS WORLD. Also in store: THOR, DREDD UPRISE, PUNKS, SHUTTER, WALKING DEAD, GUARDIANS OF THE GALAXY ANNUAL, AMAZING SPIDER-MAN, AVENGERS AND X-MEN AXIS and more.
What are you excited to read this week? Talk to us @DavesComics!

BOOM
BRAVEST WARRIORS #27
EMPTY MAN #6 (OF 6)
ETERNAL #1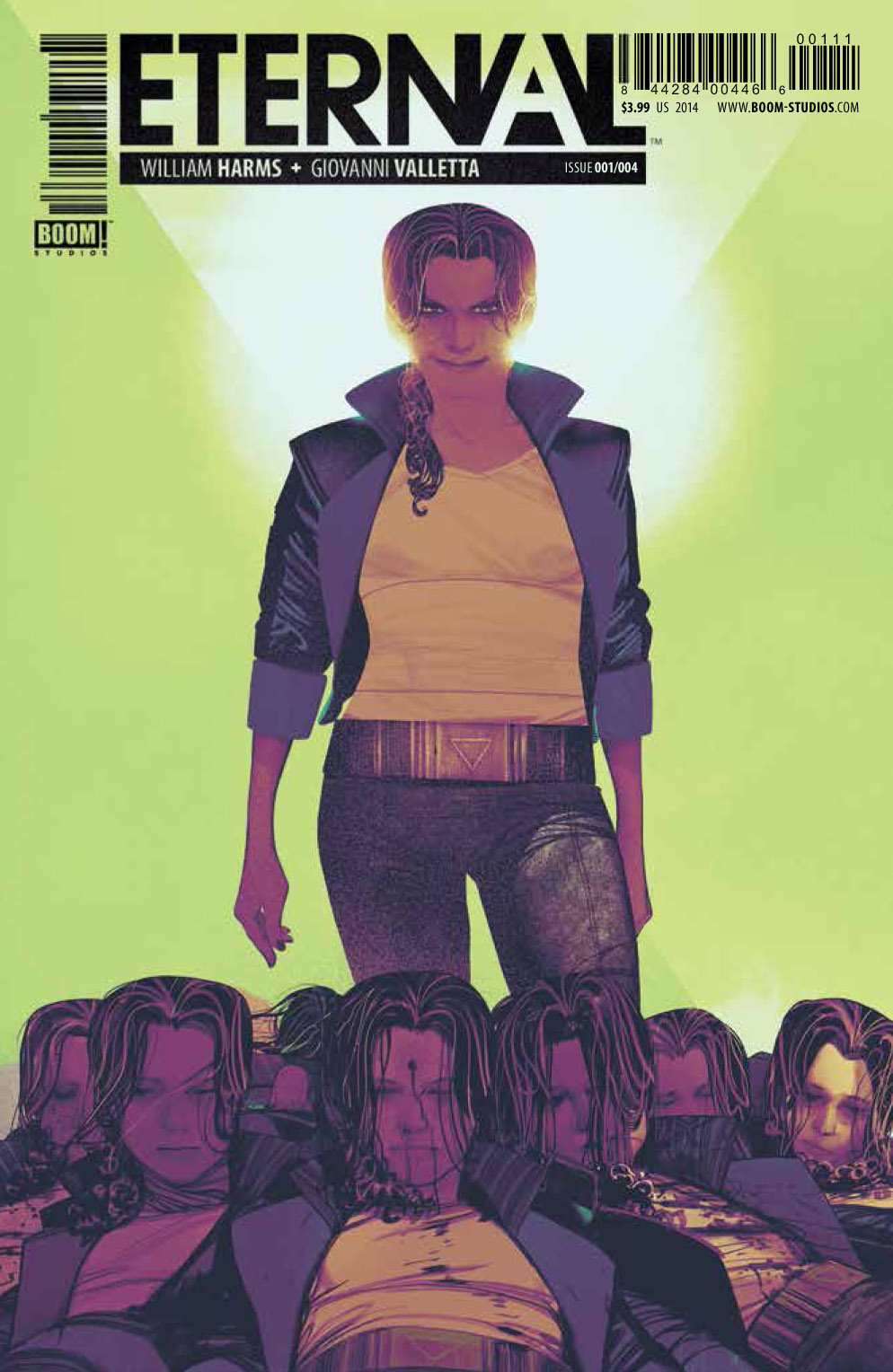 WHY WE LOVE IT: We love giving readers smart and thrilling science fiction books, such as THE HYPERNATURALS, SIX GUN GORILLA, and our adaptation of Philip K. Dick's DO ANDROIDS DREAM OF ELECTRIC SHEEP?. We continue that tradition with ETERNAL, a story where humans can continually make clones of themselves, so death is a thing of the past. We need to know: What does a world like that look like?
WHY YOU'LL LOVE IT: William Harms (IMPALER, INFAMOUS) is crafting a gripping, sophisticated story about what happens if science completely changes the rules of life itself. This is a story where characters' ethics and loyalties are tested, for society has changed but human failings remain the same.
WHAT IT'S ABOUT: In a world of clones, the Human Liberation Army wants to free people from New Life's grasp. Their leader Gail will take the most drastic, personal measures yet to do so. Rathmann, a former homicide detective turned New Life enforcer, is on the case, and is asking tough questions. Violet, a young girl and one of the few nonhumans (Pures, they're called) left, is longing to enter the real world. But she has no idea the danger she is stepping into.
FRAGGLE ROCK JOURNEY EVERSPRING #3 (OF 4)
GEORGE PEREZ SIRENS #2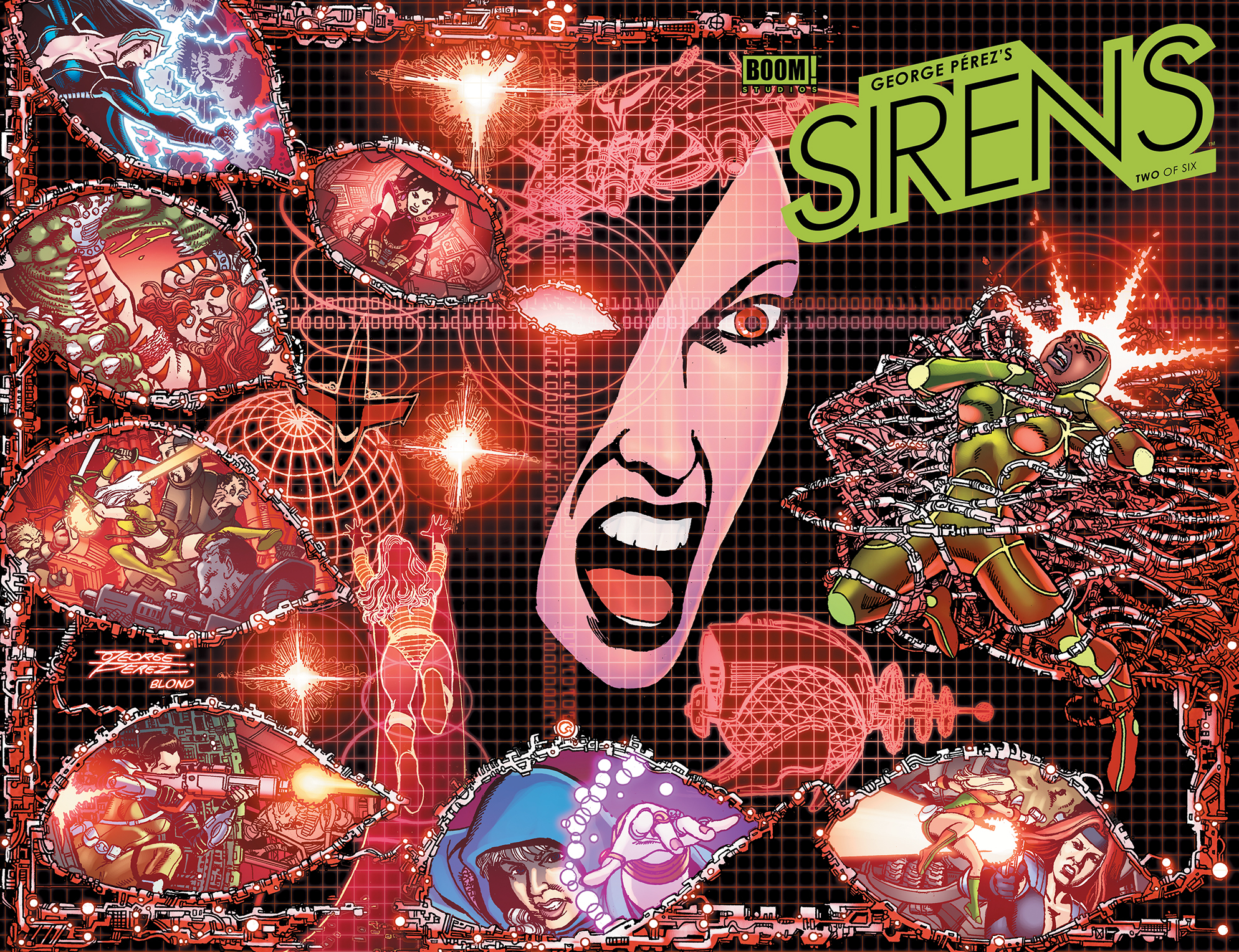 Under attack by their greatest foe, Naida, the Sirens put together a lastplan to keep their team - and their ship - together! With their memories of each other and themselves still hazy, the Sirens must learn how to work together before Naida destroys them all.


SUICIDE RISK #20

DARK HORSE
ABE SAPIEN #18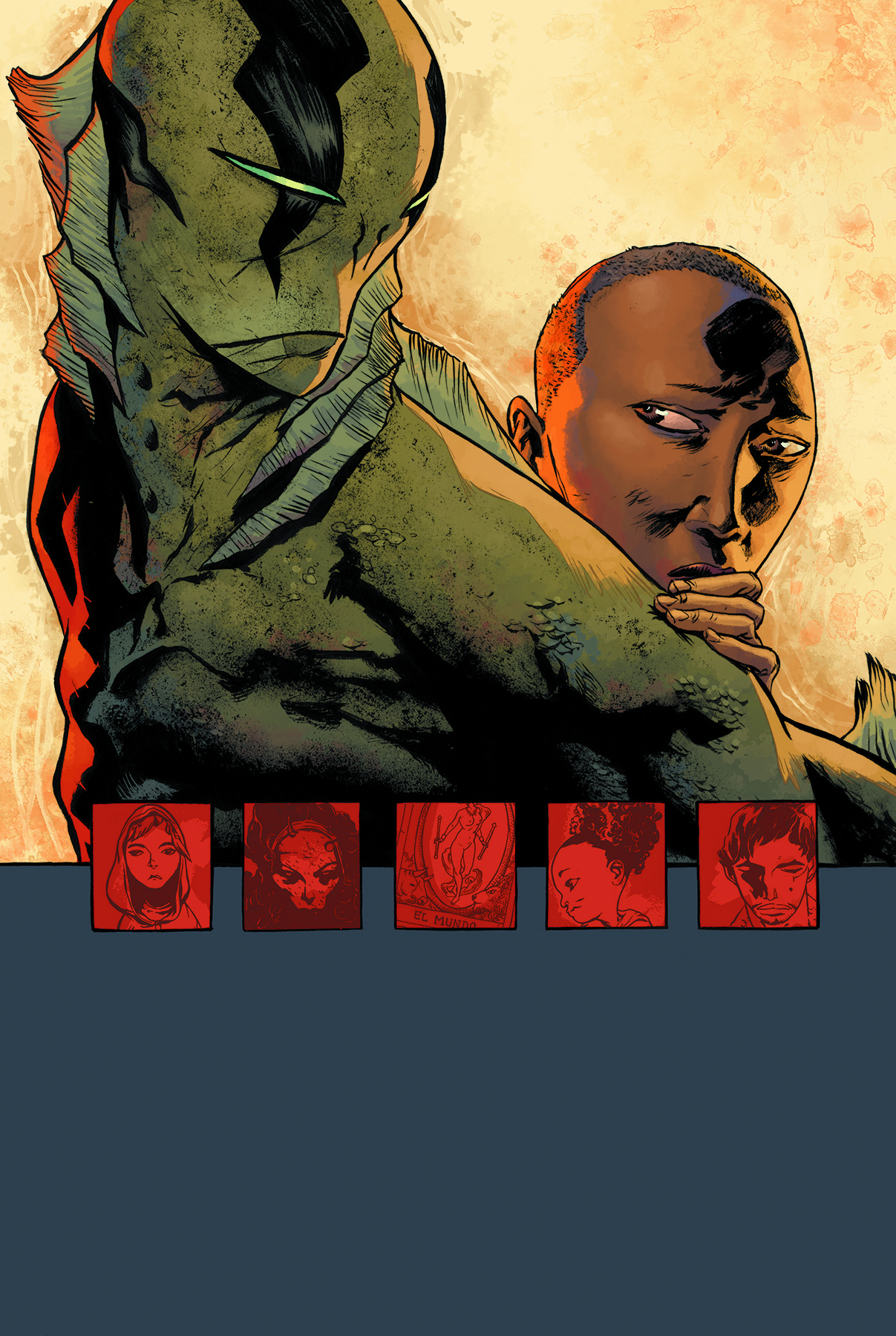 Having joined a Santa Muerte cult, Abe settles into a small Gulf town with hidden ties to the zombie massacre he failed to stop in Arizona. With more lives depending on him than ever, will he fail again?
The first five-part arc starts here!
DEEP STATE #2
GOON OCCASION OF REVENGE #4 (OF 4)
ITTY BITTY COMICS THE MASK #2
PROMETHEUS FIRE AND STONE #4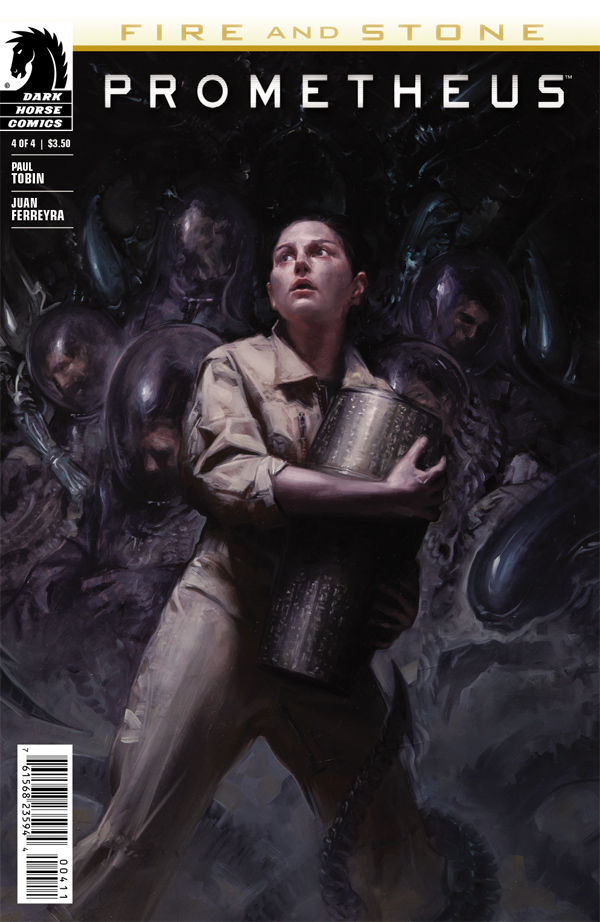 Casualties rise as the Prometheus's recovery team find themselves trapped between an unrelenting alien horde, a ruthless Engineer, and a vengeful victim of the mysterious accelerant!


X #20 (MR)

DC
ASTRO CITY #18
BATGIRL #37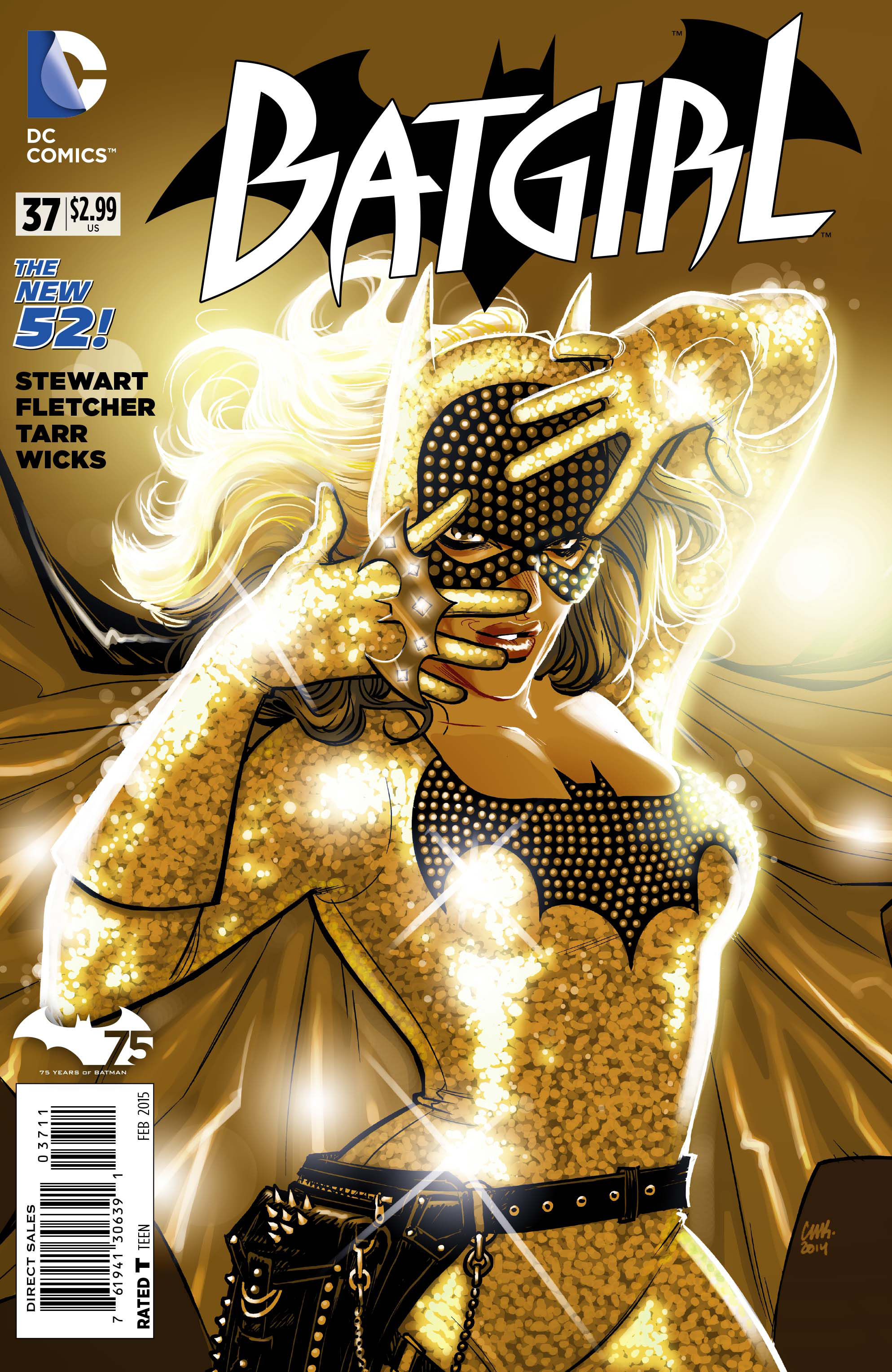 The Batgirl of Burnside is the name on everyone's lips...but she sure is acting strange since she took up residence in Gotham City's outer borough! Dangerous joyrides? Photo ops? Sequins? Either Barbara Gordon's gone off the deep end - or there's a doppelganger under that cowl!


BATMAN ETERNAL #36
COFFIN HILL #14
CONSTANTINE #20
EARTH 2 WORLDS END #10
FBP FEDERAL BUREAU OF PHYSICS #16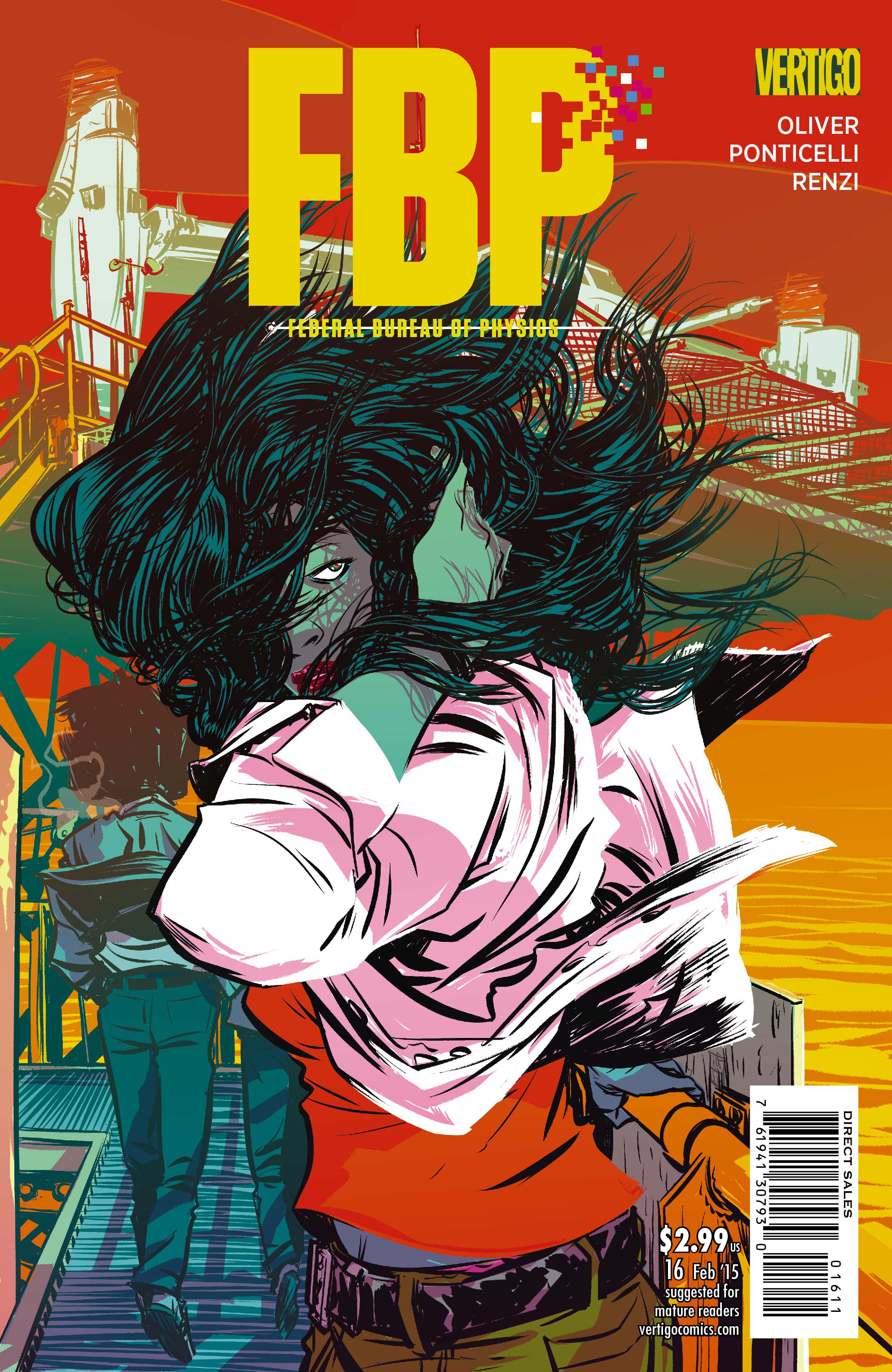 With the secrets of his father's final work laid bare will Adam sign up to save the world? New series artist Alberto Ponticelli makes his debut in this issue that kicks off a new story arc in world where physics has gone mad!


GREEN LANTERN CORPS #37 (GODHEAD)
HARLEY QUINN HOLIDAY SPECIAL #1
We got you a present, comics fans - a gut-busting (sometimes literally) collection of short stories featuring Harley and her special brand of holiday cheer! Can she get through Christmas dinner without blowing something up? Who will survive the war of the department-store Santas? Don't miss this one - after all, you can't spell "holidays" without "Harley!" (Give or take a couple letters.)


JUSTICE LEAGUE UNITED #7
KLARION #3
NEW 52 FUTURES END #32 (WEEKLY)
NEW SUICIDE SQUAD #5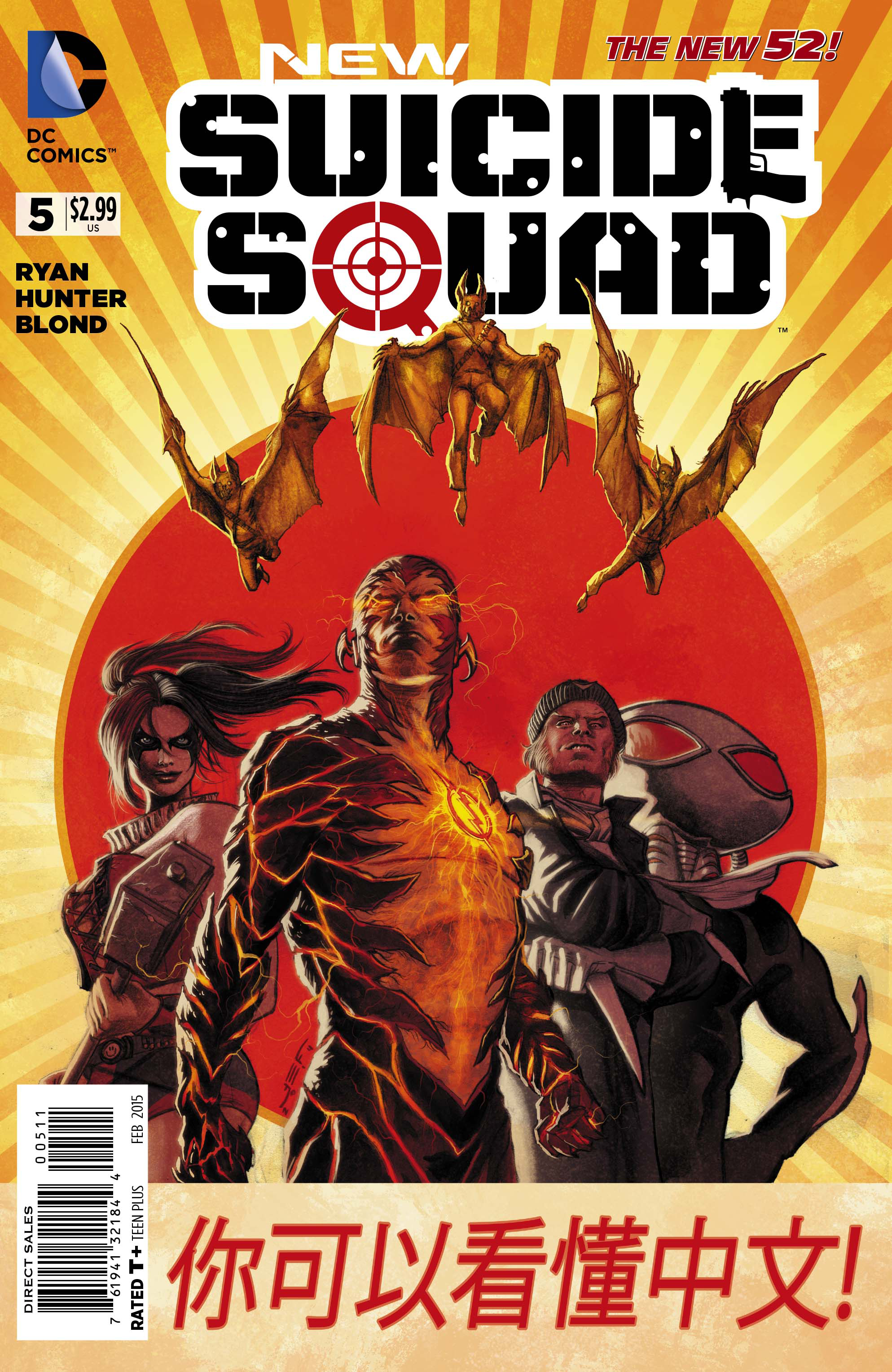 A super-powered arms race could mean the end of the world - so the Squad is sent into China to stop the creation of a militarized Justice League! Nothing can prepare them - or you - for horror they find!


WORLD'S FINEST #29

DYNAMITE
ALICE COOPER #4
FLASH GORDON #7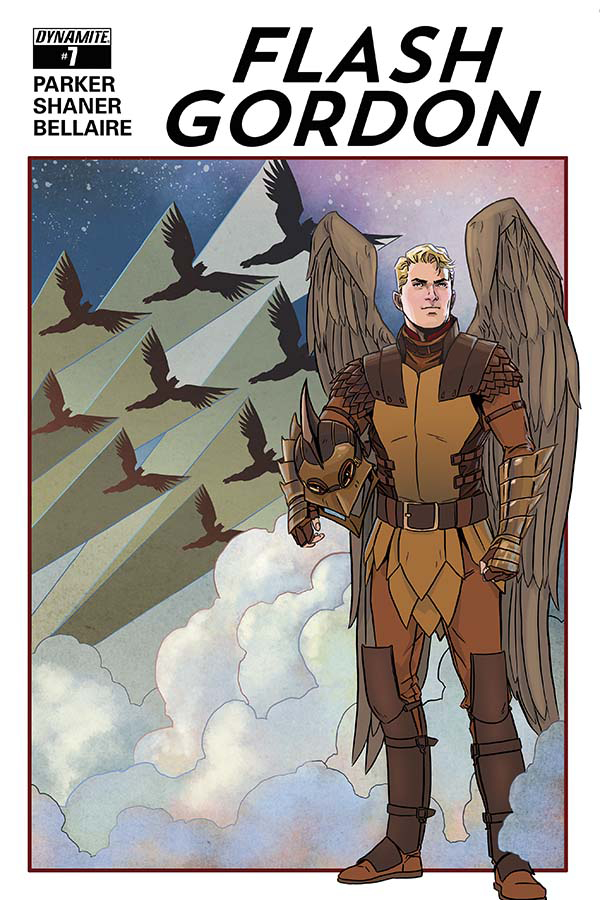 We can't tell you what happens in this issue. Sorry. We'll say that Jeff Parker (Aquaman! Batman '66!) wrote it, Evan Shaner (Adventures of Superman!) drew it, Jordie Bellaire (Moon Knight!) coloured it... and Flash Gordon is involved. But trust us... you don't want us to spoil what happens. (NOTE: It is 95 trillion pounds of awesome in a ten-pound space bag!)


JOHN CARTER WARLORD #2
LADY DEMON #1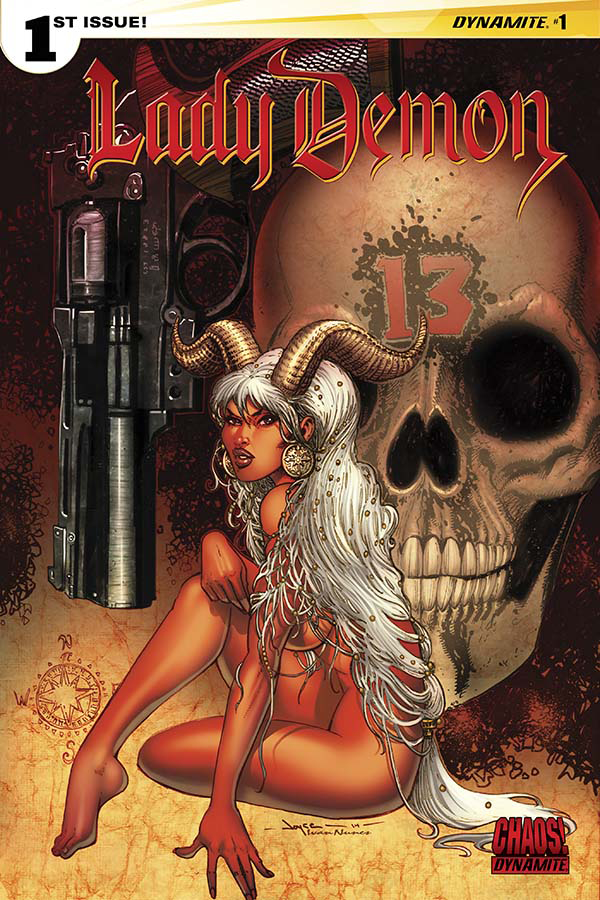 On the run from Lucifer's hit squad, Lady Demon rides a newly arrived soul back to earth. Little does she know, the soul is attached to a woman in the middle of a dark conspiracy. That suits Lady Demon just fine because it means she gets to kill a whole lot of people.


SOLAR MAN OF ATOM #8

IDW
ANGRY BIRDS TRANSFORMERS #2 (OF 4)
DUNGEONS & DRAGONS LEGENDS OFBALDURS GATE #3
HAUNTED HORROR #14
LITTLE NEMO RETURN TO SLUMBERLAND #3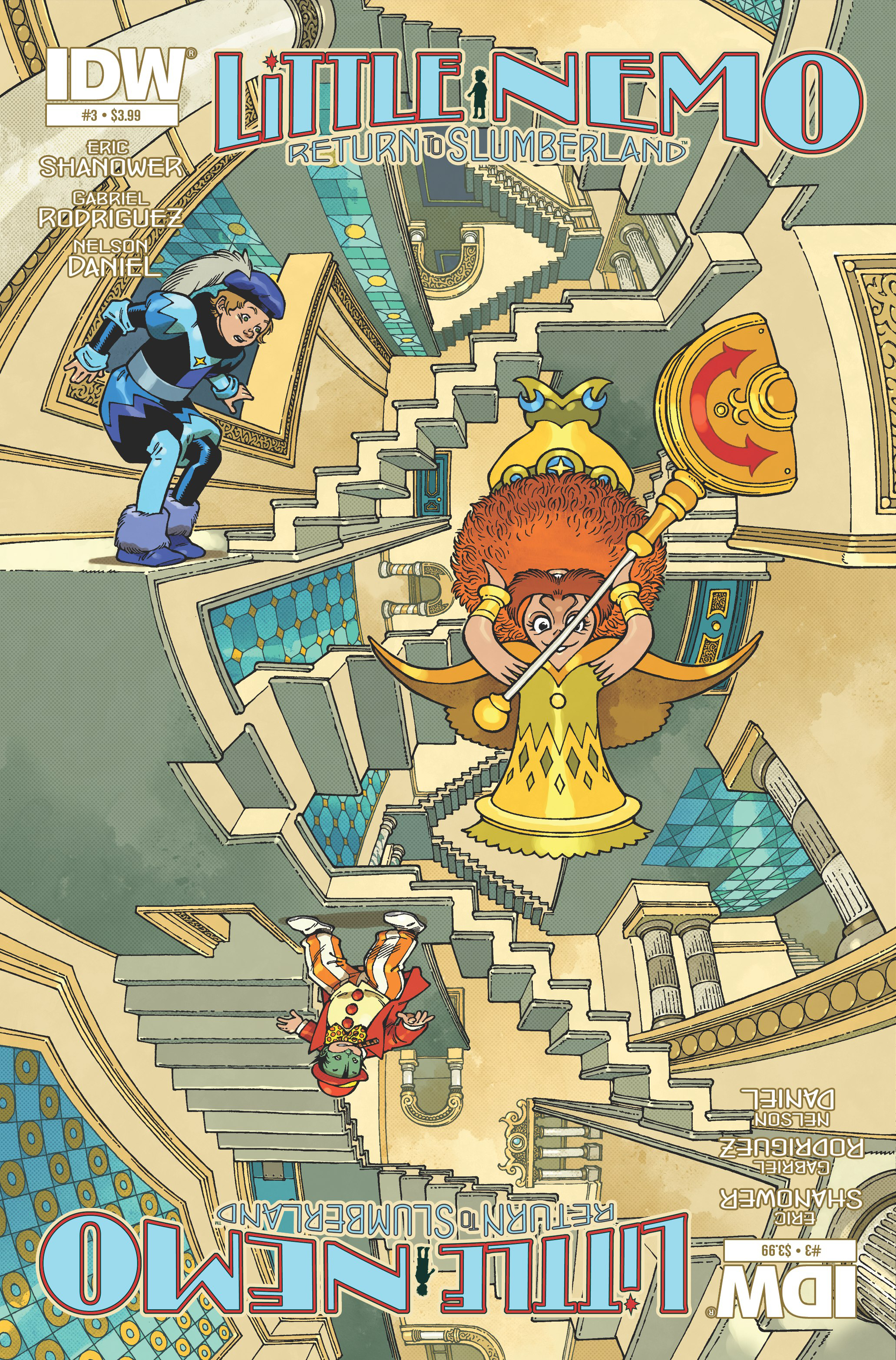 After the startling events of the previous issue, Nemo is quite surprised to find himself in Slumberland once again, but not altogether unhappy. While the princess, Bon-bon, and Candy Kid sleep, Flip takes Nemo on a garden tour until they encounter the wondrous Tessellated Tower-the most remarkable thing Nemo has ever seen. Meanwhile, the princess awakens to discover that Nemo has run off... and with the horrid Flip, of all people!


MY LITTLE PONY FRIENDS FOREVER #12
OCTOBER FACTION #3
SKYLANDERS #3
STAR TREK NEW VISIONS MADE OUT OF MUDD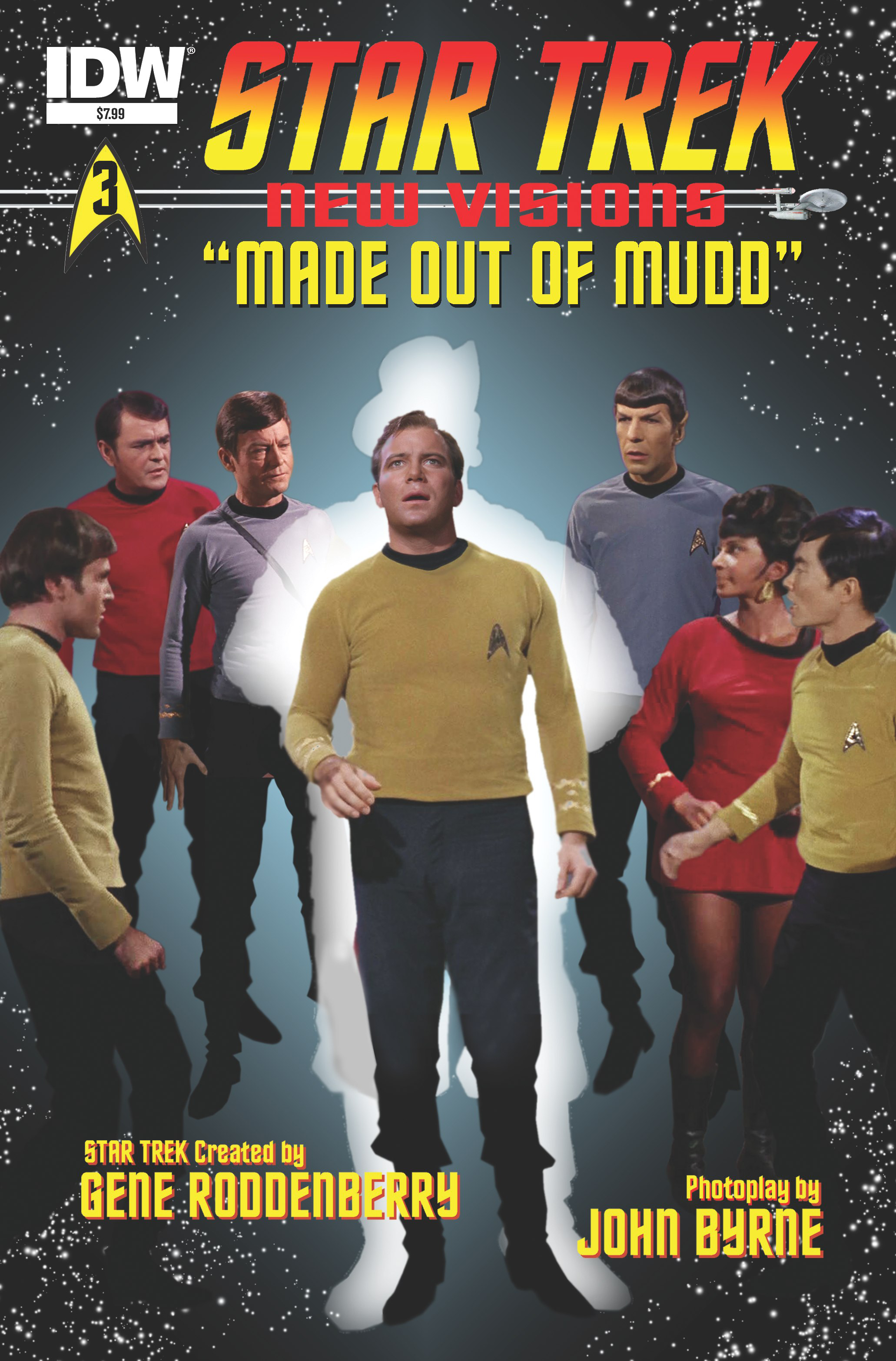 John Byrne continues his new Star Trek photonovel adventures with "Made Out of Mudd" - Harry Mudd has gotten under Jim Kirk's skin before, but never quite like this... alien artifacts, Klingons, and a mad man's schemes add up to headaches for the Captain and his crew. All that, plus Tribbles!


TEEN DOG #4
TMNT ONGOING #41
TRANSFORMERS #36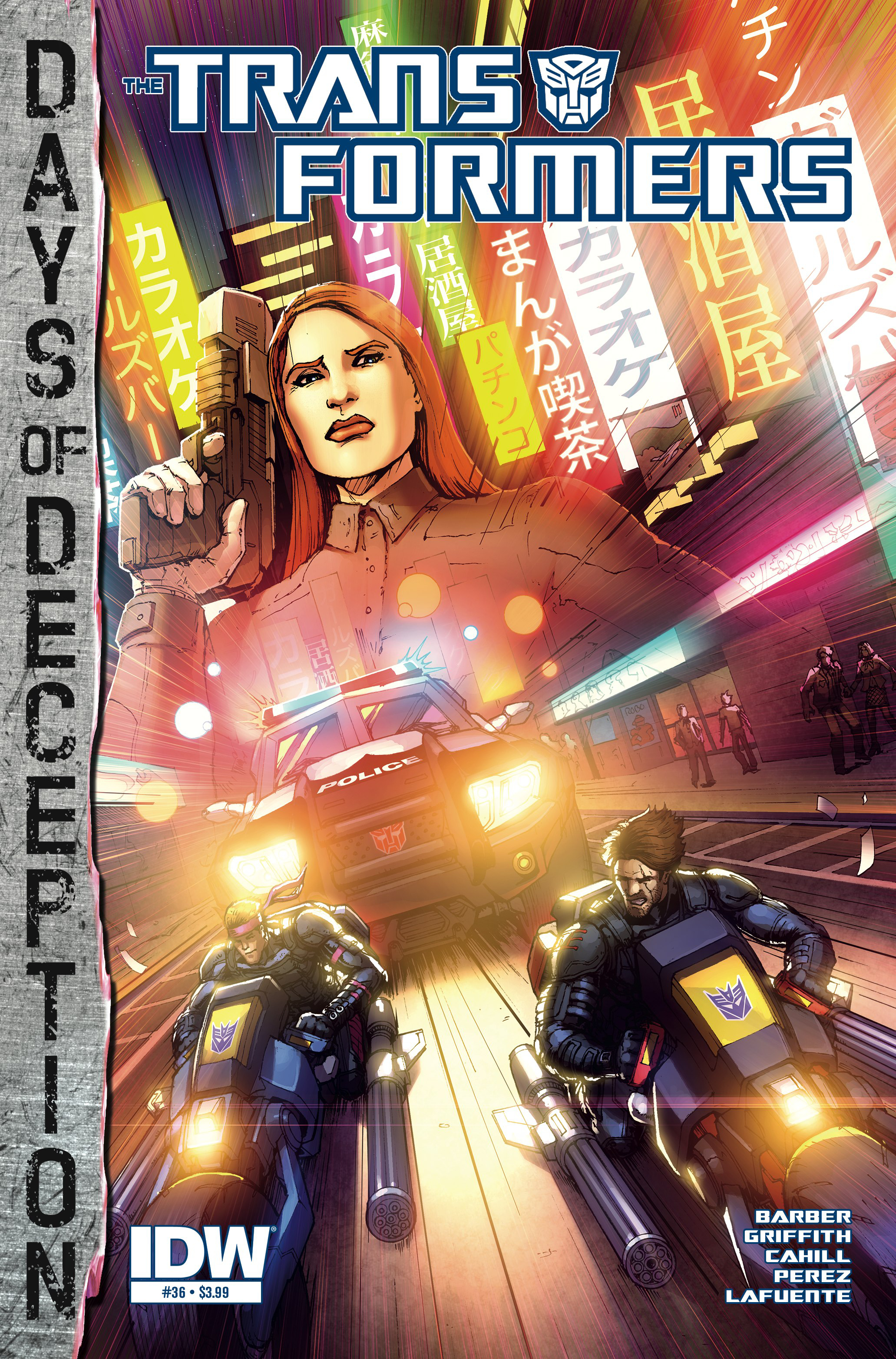 All-out war erupts on the streets of Tokyo when PROWL finally gets his hand on the one human he wants to get revenge on... and when PROWL gets revenge, it's never pretty.


V-WARS #8
WILD'S END #4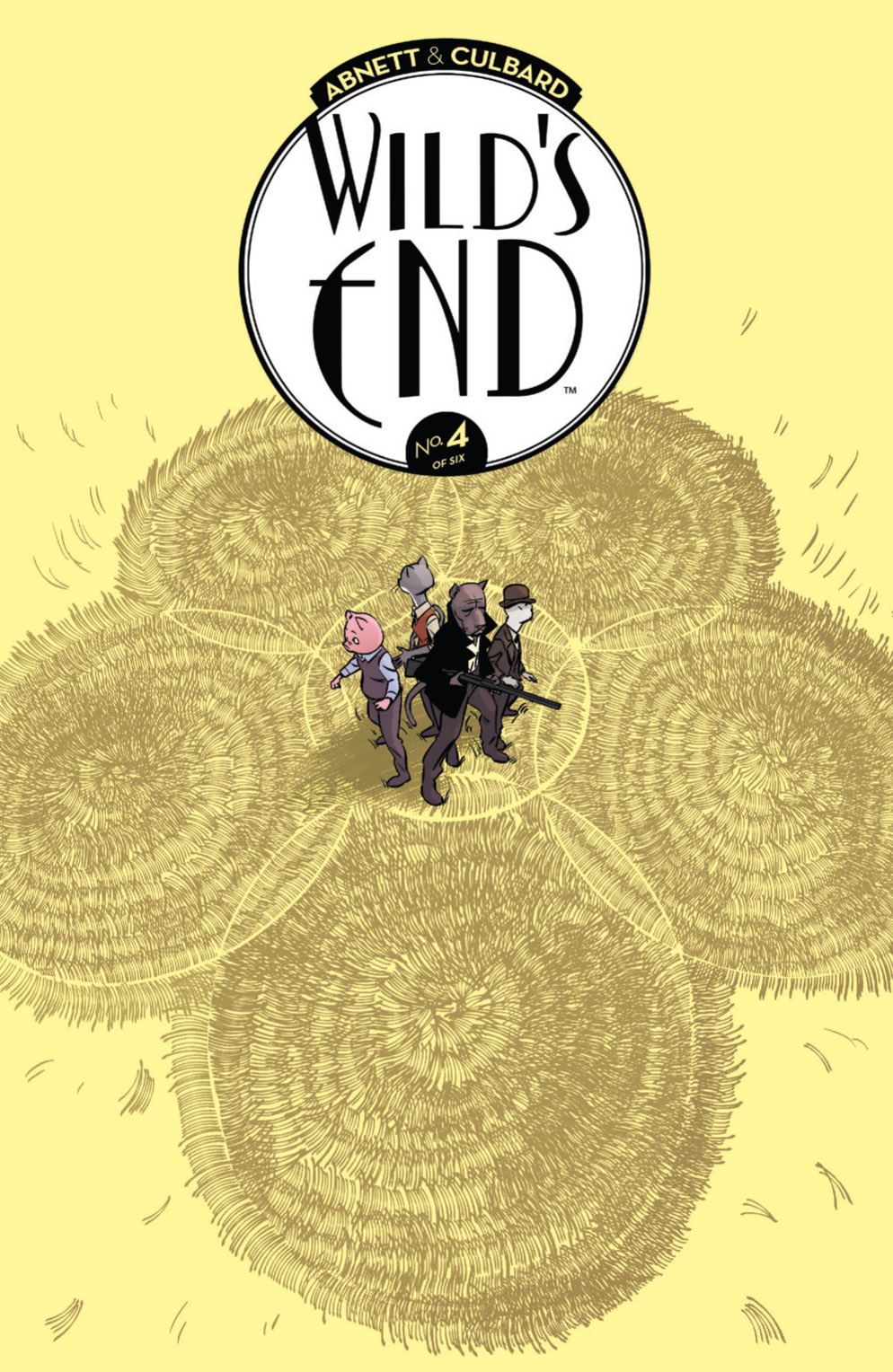 The group is surrounded and still far away from their home town of Crowchurch. Could Clive, Susan, and the others be the only survivors of this threat or are there other villages still safe from the aliens' destruction that might be able to provide much needed safety?


WINTERWORLD #5

IMAGE
BITCH PLANET #1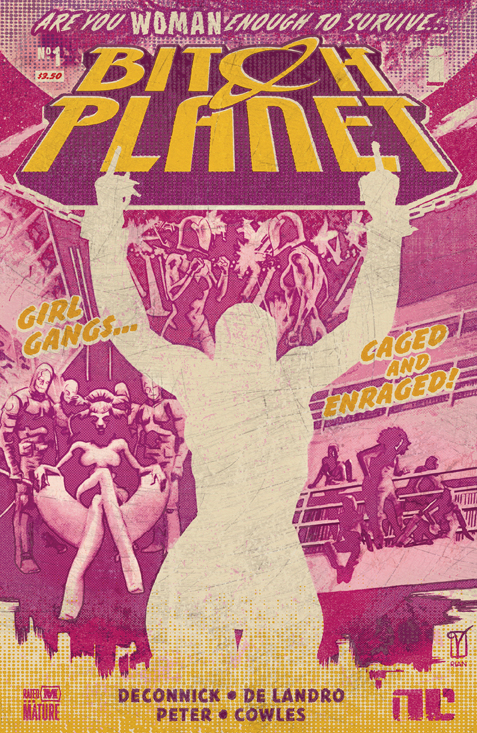 2014 Best Writer Eisner Award nominee KELLY SUE DeCONNICK (PRETTY DEADLY, Captain Marvel) and VALENTINE DE LANDRO (X-Factor) team up for the very third time to bring you the premiere issue of BITCH PLANET, their highly-anticipated women-in-prison sci-fi exploitation riff. Think Margaret Atwood meets Inglourious Basterds.


COPPERHEAD #4
EAST OF WEST WORLD ONE SHOT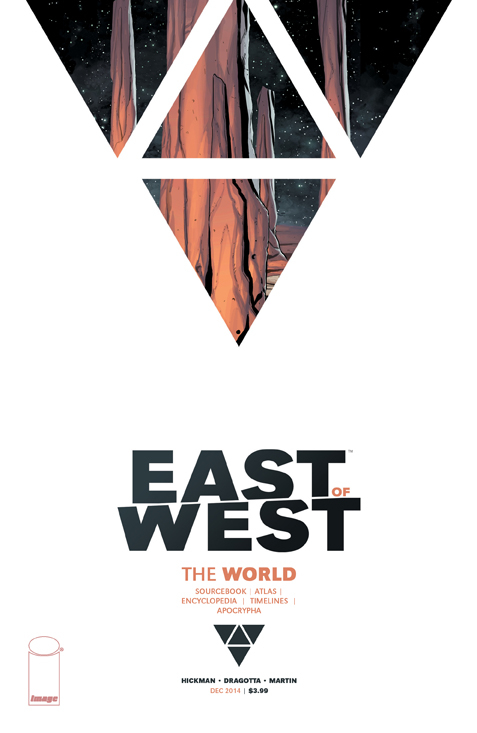 "THE WORLD"
A STAND ALONE, all-encompassing look at the wider world of EAST OF WEST. Part atlas, part encyclopedia, part timeline, and part apocrypha, EAST OF WEST: THE WORLD is the must-have one-shot companion to the spellbinding series.
NOTE: EAST OF WEST: THE WORLD will contain pivotal plot and character info that will not be in the regular series...so don't miss out!
The Apocalypse is illuminated in EAST OF WEST: THE WORLD.
FUSE #8
MAGDALENA SEVENTH SACRAMENT ONE SHOT
PETER PANZERFAUST #22
PUNKS THE COMIC #3
SAVAGE DRAGON #200
SEX CRIMINALS #9
SHUTTER #7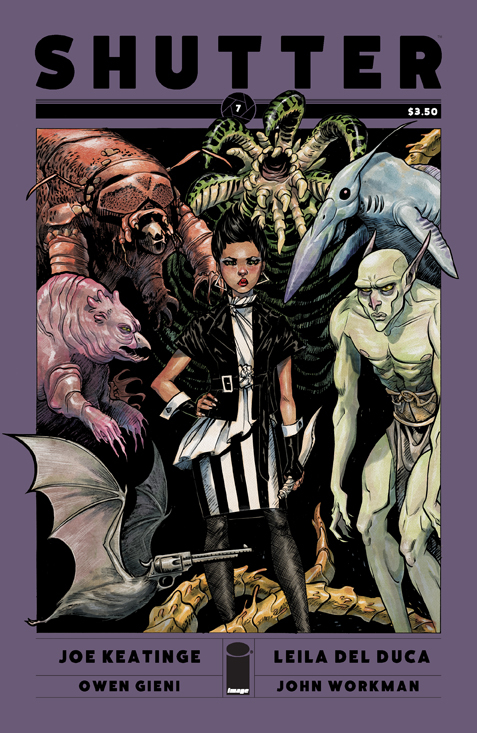 INDIANA JONES FOR THE 21ST CENTURY RETURNS IN AN ALL-NEW STORY ARC!
Kate Kristopher's finally face-to-face with the sibling she never knew about, who's dead set on destroying what little Kate has left. Family rivalry was never so cataclysmic in the globe-trotting and mind-melting second arc of the comic book ROBERT KIRKMAN (THE WALKING DEAD) describes as "so completely and utterly new that it reminds you of the potential of this medium"!
SINERGY #2
SOUTHERN BASTARDS #6
SUPREME BLUE
ROSE #5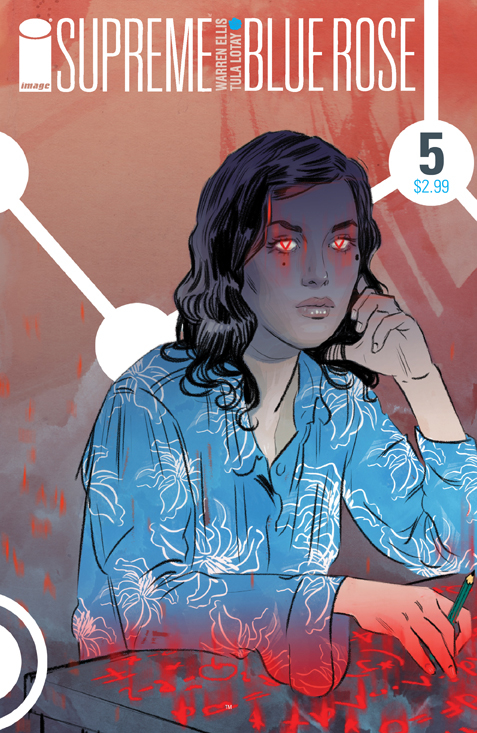 We could like to introduce you to Doctor Colonel Rex Ellingwood Richards III. He likes people to call him Doc Rocket. He's from an entirely different stream of history, and he is delighted and frankly relieved to meet you.

WALKING DEAD #135

INDIE
AFTERLIFE WITH ARCHIE #7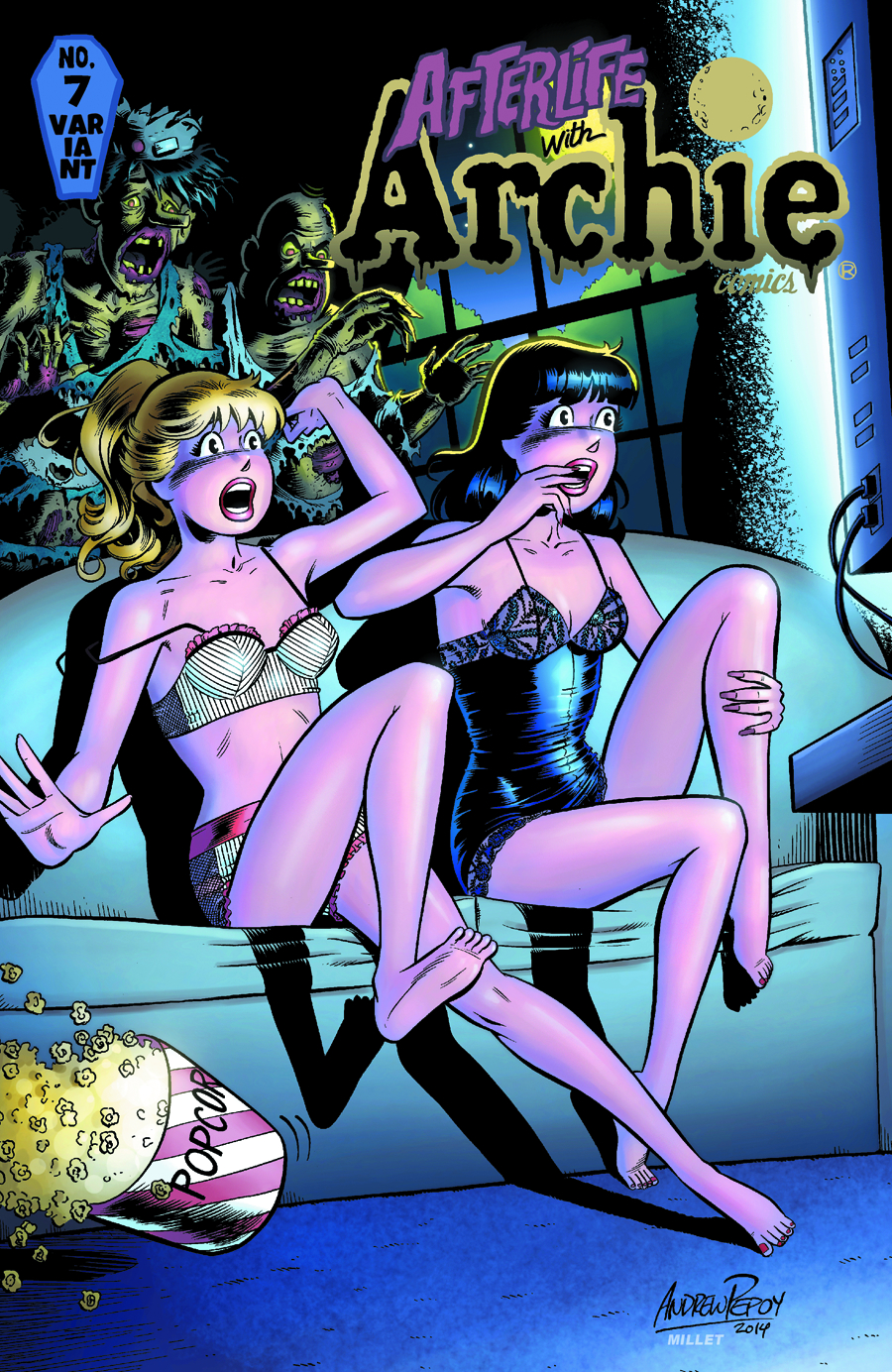 "BETTY RIP" Part 1 (of 6): "Thanksgiving"
THE SMASH HORROR HIT CONTINUES!
It's been weeks since Archie and his friends left Riverdale. Now, they are wandering the deserted highways of America, one step ahead of the ever-pursuing vicious zombie horde. When they decide to set down roots to observe their first post-apocalypse Thanksgiving, Mr. Lodge leads a team into the forests of Pennsylvania to find dinner, but the hunters soon become the hunted, and not all of the gang will make it out of the woods alive...


ARCHIE FUNHOUSE JUMBO COMICS DIGEST #11
CROSSED BADLANDS #68
DREDD UPRISE #2 (OF 2)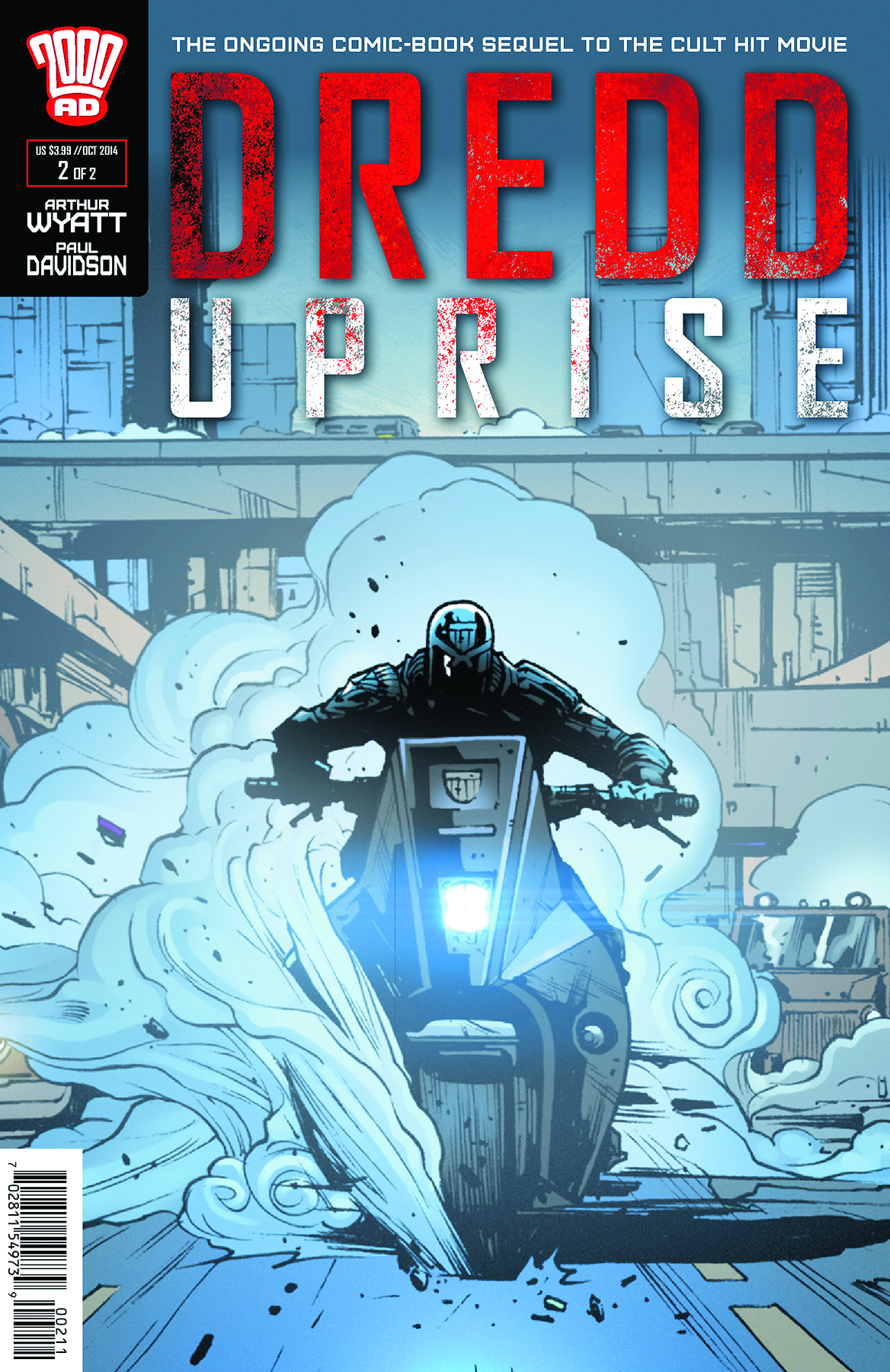 The new Dredd movie sequel comic book concludes! Rundown Mega-City sector The Spit is on the verge of outright anarchy, the one man who could quell the riots has been assassinated, and the social justice group Uprise claim to have stolen explosives. Tensions are coming to the boil, and Dredd must find those that are deliberately stoking the flames of dissent!


EX CON #4
GOD IS DEAD #25
HERALD LOVECRAFT AND TESLA #1 (OF 3)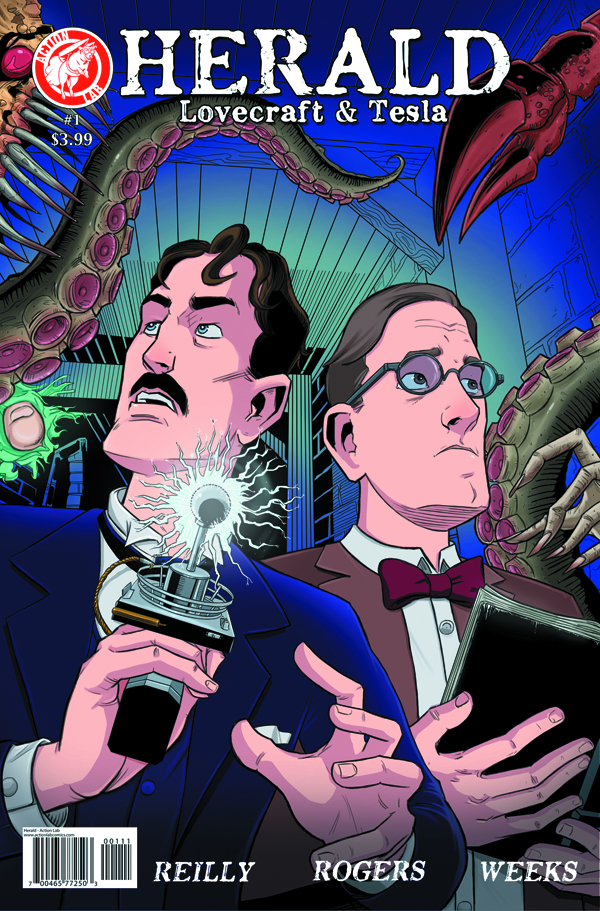 When Nikola Tesla's fiancée, Amelia Earhart, steals a dangerous prototype engine for a trans-Atlantic flight, Tesla seeks out the interdimensional expertise of H.P. Lovecraft to save her. Lovecraft, however, has problems of his own as he investigates the identity of Cthulhu's Herald.


HERO CATS #3
LOLA XOXO #5
MAGIC WHISTLE #15
MERCY THOMPSON #3 (OF 6)
PRINCESS UGG #6
RACHEL RISING #30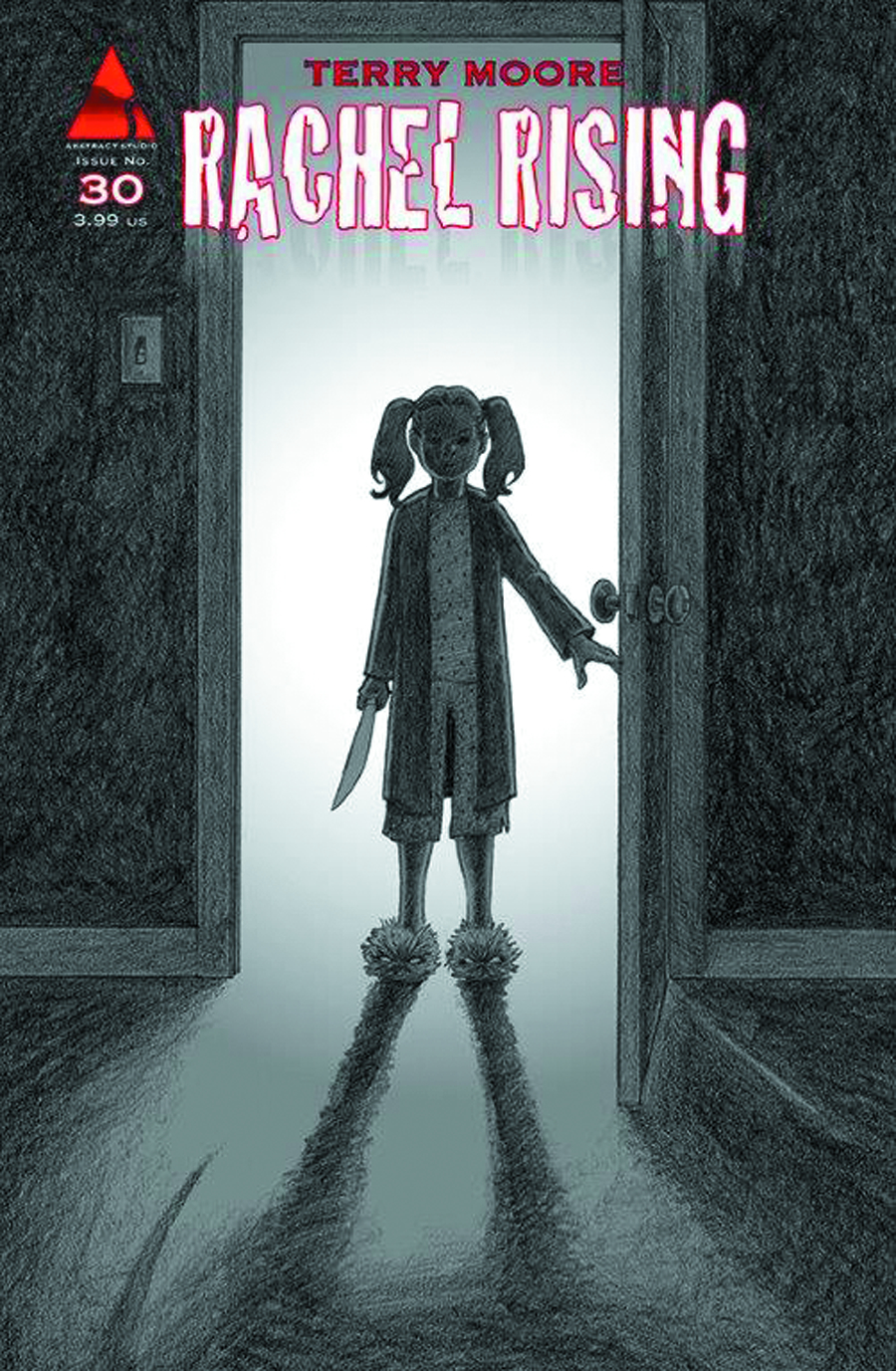 In a dramatic showdown, Rachel's killer is revealed! But the truth may be the final nail in Rachel's casket when she finally confronts her killer. Will she survive or is this really the end of an extraordinary woman? Find out in this powerful issue!


SONIC THE HEDGEHOG #267
SPONGEBOB COMICS #39
THE VALIANT #1 (OF 4)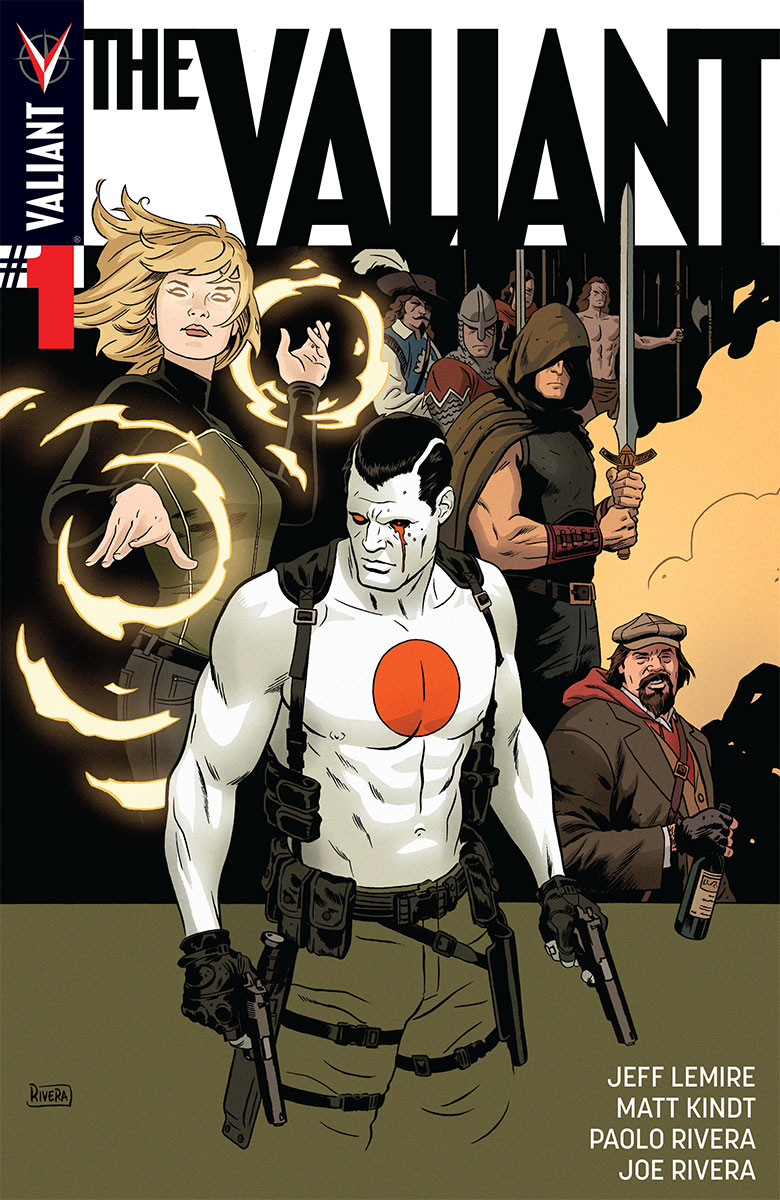 The Eternal Warrior has protected the Earth for more than 10,000 years. A master of countless weapons and long forgotten martial arts, he is guided by the Geomancers - those who speak for the Earth. During his long watch, the Eternal Warrior has failed three times. Each time, the Geomancer was killed...and a new dark age for humanity began. Each time, he was unable to stop The Immortal Enemy - a monstrous force of nature. A civilisation killer. A horror that appears differently each time it arrives...and whose seemingly only purpose is to bring disorder and darkness to the world. Now, the time has come for The Immortal Enemy to return once more. But, this time, the Eternal Warrior will be ready. This
time, he has a force greater than any single warrior. This time, he has...THE VALIANT.
An entirely self-contained, new reader friendly comics event spotlighting Bloodshot, Eternal Warrior, Geomancer, and a cast of heroes and villains from across the Valiant Universe, THE VALIANT is a visionary new adventure from three of the greatest creative talents in comics today.
MARVEL
ALL NEW ULTIMATES #11
AMAZING SPIDER-MAN #11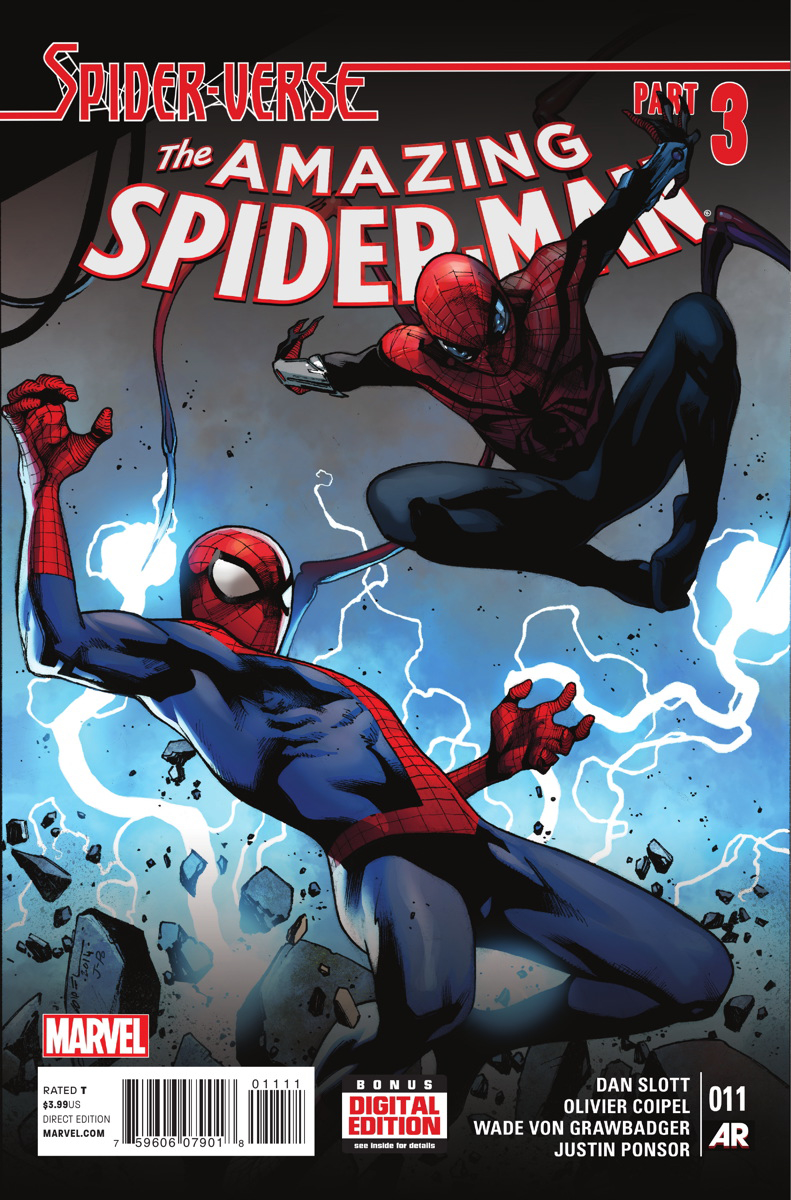 AMAZING SPIDER-MAN VS. SUPERIOR SPIDER-MAN!
The Spider-Army doesn't have time for this squabbling as the Inheritors tighten their noose.
AMAZING SPIDER-MAN ANNUAL #1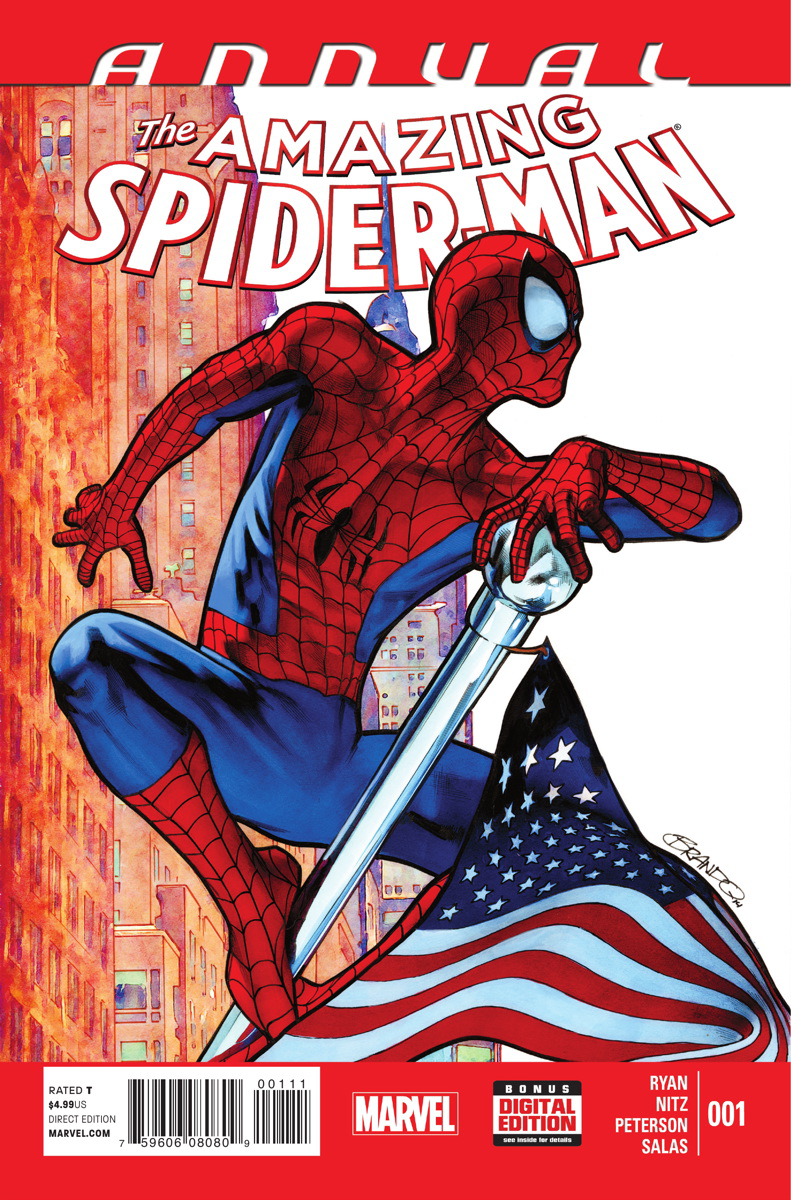 Spider-Verse too intense for you? Jump back to 616 for two super special Spider-Man stories! Rising star Sean Ryan (UNCANNY X-MEN/IRON MAN/NOVA SPECIALS, Suicide Squad) and Brandon Peterson (UNCANNY X-MEN, AGE OF ULTRON) bring you a story that will have everyone talking! Jai Nitz (Dream Thief) and Marvel new-comer Ron Salas bring you a back-up story featuring a fan-favourite supporting cast member!


AMAZING X-MEN #14 AXIS
AVENGERS #39 TRO
AVENGERS AND X-MEN AXIS #7
AVENGERS WORLD #16 AXIS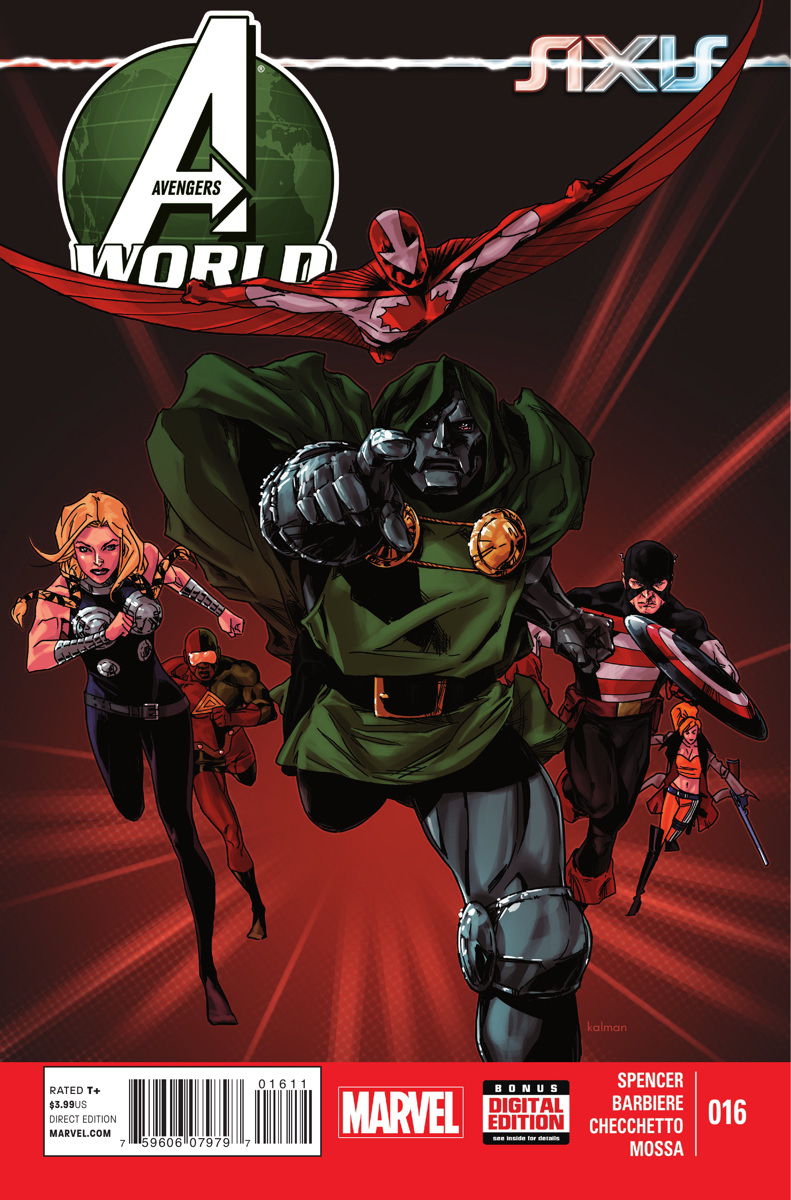 AXIS TIE-IN!
The Avengers team you never expected explodes into action in "The Availables" Part 2!
The wrath of the SCARLET WITCH unleashed!
Doctor Doom's heroic gambit-will he be redeemed?
AXIS CARNAGE #3 (OF 3)
DEADPOOL'S ART OF WAR #3 (OF 4)
DEATH OF WOLVERINE LOGAN LEGACY #6 (OF 7)
GEORGE ROMERO'S EMPIRE OF DEAD ACT TWO #4 (OF 5)
GUARDIANS OF GALAXY ANNUAL #1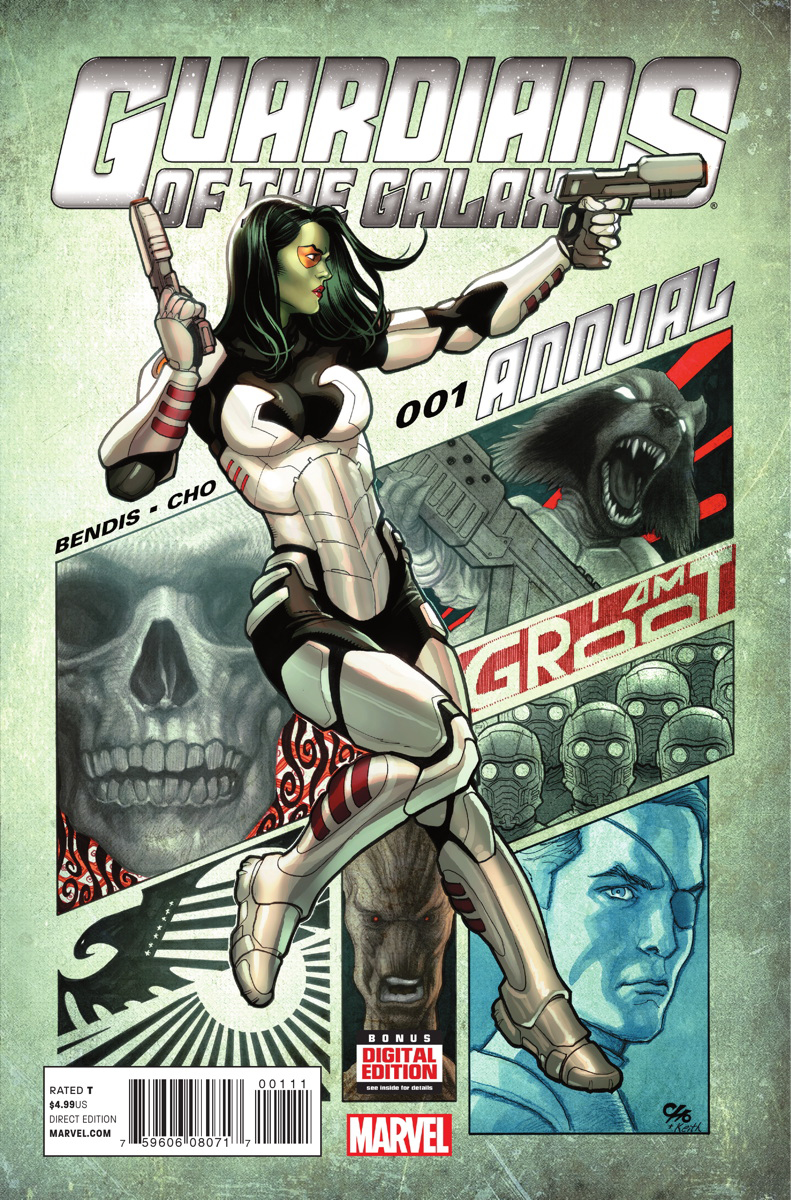 Most days in space aren't exactly what you'd call normal, but everything seemed to be status quo today. That is until a S.H.I.E.L.D. helicarrier showed up out of nowhere...IN SPACE.
Sometimes you have to go outside your jurisdiction to take care of business, but this might be stretching it a bit.
NIGHTCRAWLER #9
PUNISHER #13
ROCKET RACCOON #6
SPIDER-MAN AND THE X-MEN #1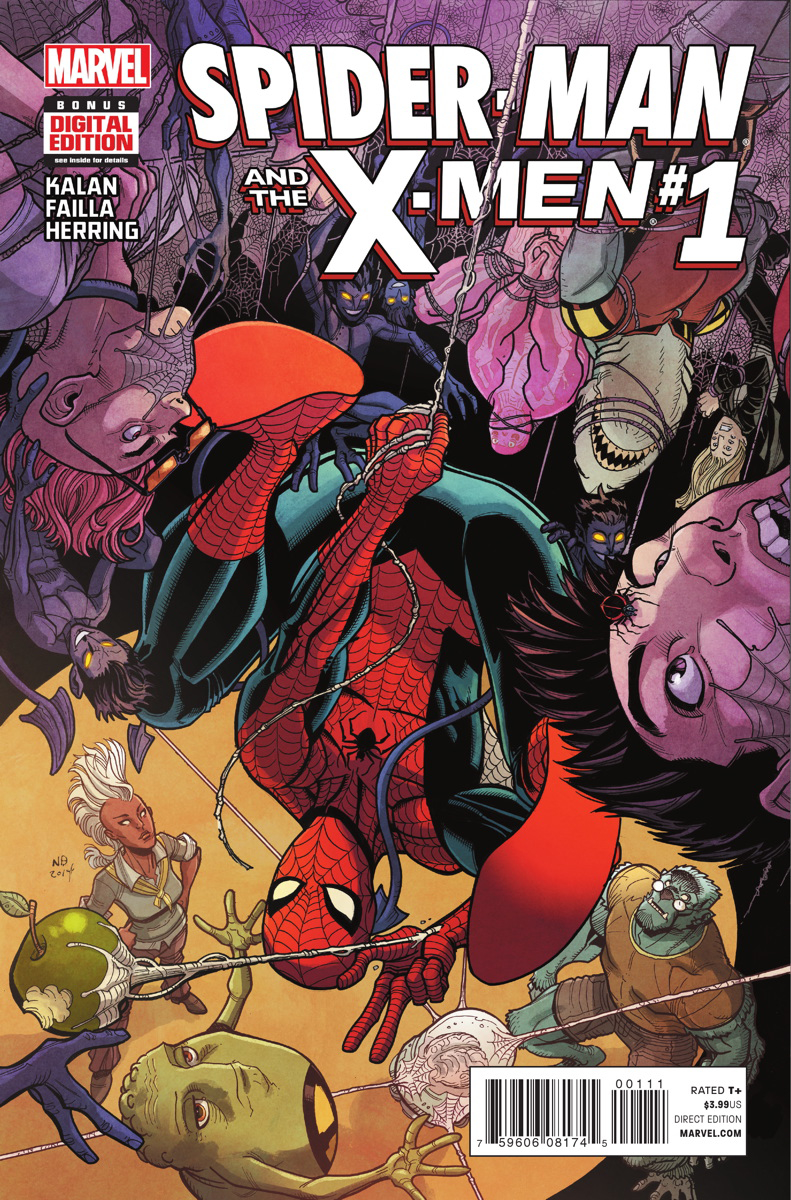 Meet the Jean Grey Academy's new guidance counselor: Spider-Man!
What's a non-mutant doing at a school for mutants? What secret suspicion has fuelled the formation of his special student class? And because you demanded it! Sauron and Stegron the Dinosaur Man! The villain team 65 million years in the making! You didn't demand it? Well somebody did.
SPIDER-VERSE TEAM UP #2 (OF 3) SV
THOR #3
UNCANNY X-MEN ANNUAL #1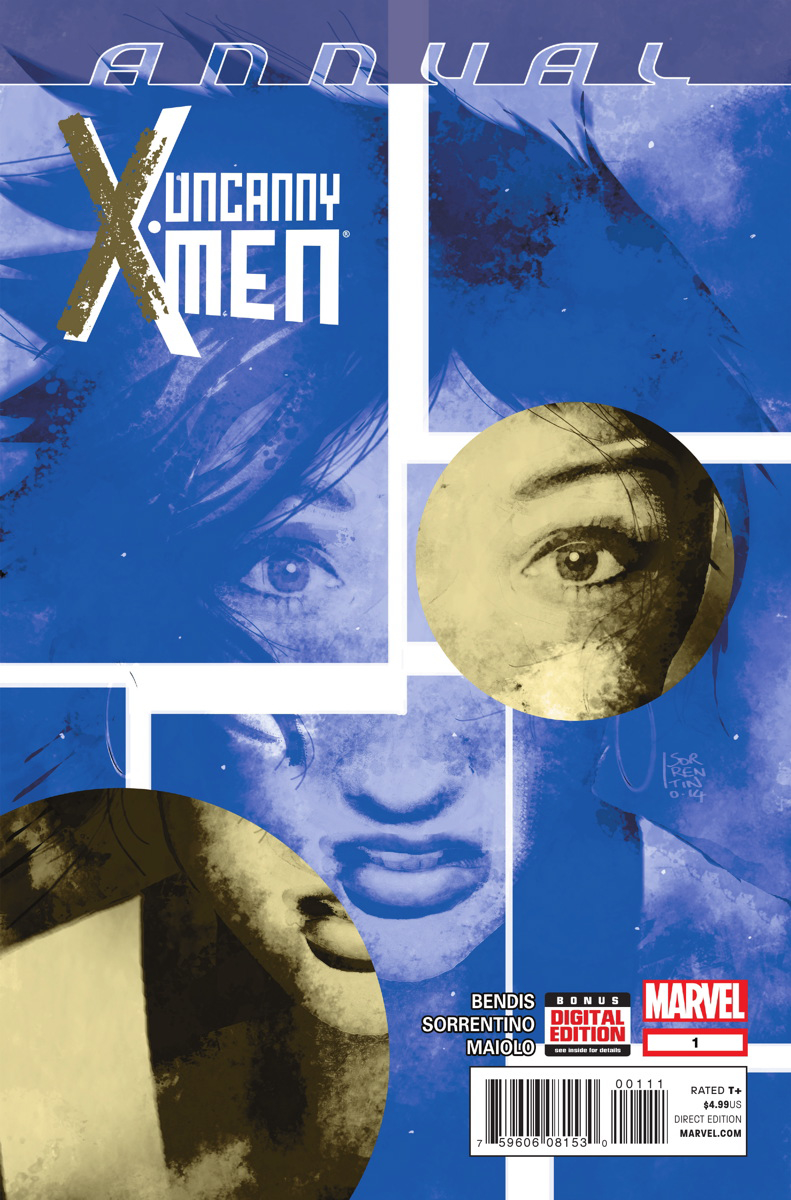 THE SECRET LIFE OF EVA BELL - Part 1
Part one of the epic two-part tale of the time-manipulating mutant Eva Bell's greatest secret.
Losing control of her powers, Eva disappeared during a training exercise in Tabula Rasa. Reappearing shortly thereafter, she seemed older and far more weathered, but refused to offer an explanation. But where did her powers take her? Or maybe the better question is when? And what could she have endured to cause her to keep her story secret from her fellow X-Men?
X-FORCE #13
X-MEN #22