7 JANUARY 2015
HAPPY NEW YEAR BRIGHTON!
Here's what's new in graphic novels this week: Marvel miniseries event DEATH OF WOLVERINE, popular CLAMP manga DRUG AND DROP is finally published in English, Grant Morrison's run on BATMAN INCORPORATED gets a shiny new Absolute Special Edition, Matt Fraction's spy thriller CASANOVA Vol 2, and new collections for UNCANNY AVENGERS, MY LITTLE PONY, PUNISHER, JUDGE DREDD and AMAZING SPIDER-MAN.
What are you excited to read this week? Talk to us @DavesComics!
ABSOLUTE BATMAN INCORPORATED HC
Grant Morrison's Batman saga is collected here in its entirety in stories BATMAN, INCORPORATED #1-8, BATMAN, INCORPORATED: LEVIATHAN RISES #1, BATMAN, INCORPORATED VOL. 2 #1-13 and BATMAN, INCORPORATED SPECIAL #1. After Bruce Wayne publicly announces the worldwide franchise of Batmen, he is joined in the war on crime by Knight and Squire, El Gaucho and Batwing. But as soon as Batman creates his own crime fighting force, another organisation rises to challenge him: Leviathan. As the war between the two forces reaches its apex, Bruce Wayne will face the greatest tragedy of his life.
AMAZING SPIDER-MAN TP VOL 02 SPIDER-VERSE PRELUDE Step over the edge of Spider-Verse! In the year 2099, the Superior Spider-Man lives on - but how? Otto takes the fight to Karn, the man working his way through the multiverse leaving a trail of dead spiders in his wake, but finds himself hopelessly overpowered. Will the time-lost Superior Spidey find enough allies to make a dent in Karn's plans? Meanwhile, the real Spider-Man teams up with the all-new Ms. Marvel in a highflying (high-stepping in Kamala's case) adventure! Can Ms. Marvel get Spidey out of a jam? Plus: MC2's Spider-Girl and the Spider-Man of 1602 find themselves under attack from the mysterious forces behind Spider-Verse! And who is Spider-UK? The road to Spider-Verse starts here! Collecting AMAZING SPIDER-MAN (2014) #7-8, SUPERIOR SPIDER-MAN #32-33 and material from FREE COMIC BOOK DAY 2014 (GUARDIANS OF THE GALAXY) #1.
CASANOVA COMPLETE ED HC VOL 02 GULA When is Casanova Quinn? Everyone's favourite hedonistic rogue double agent turned good guy for E.M.P.I.R.E. vanishes and a search through time and space breaks out to find him -- while his twin sister Zephyr gets up to all kinds of mayhem to take advantage of his absence that will culminate in a brazen attack on E.M.P.I.R.E itself... and her own father. At long last, all the covers, all the content, all the comics, between two gorgeous covers. By MATT FRACTION (SEX CRIMINALS, SATELLITE SAM, Hawkeye) and FÁBIO MOON (BPRD, Daytripper) and GABRIEL BÁ (Umbrella Academy, Daytripper).
Collects CASANOVA: GULA #1-4
DEATH OF WOLVERINE HC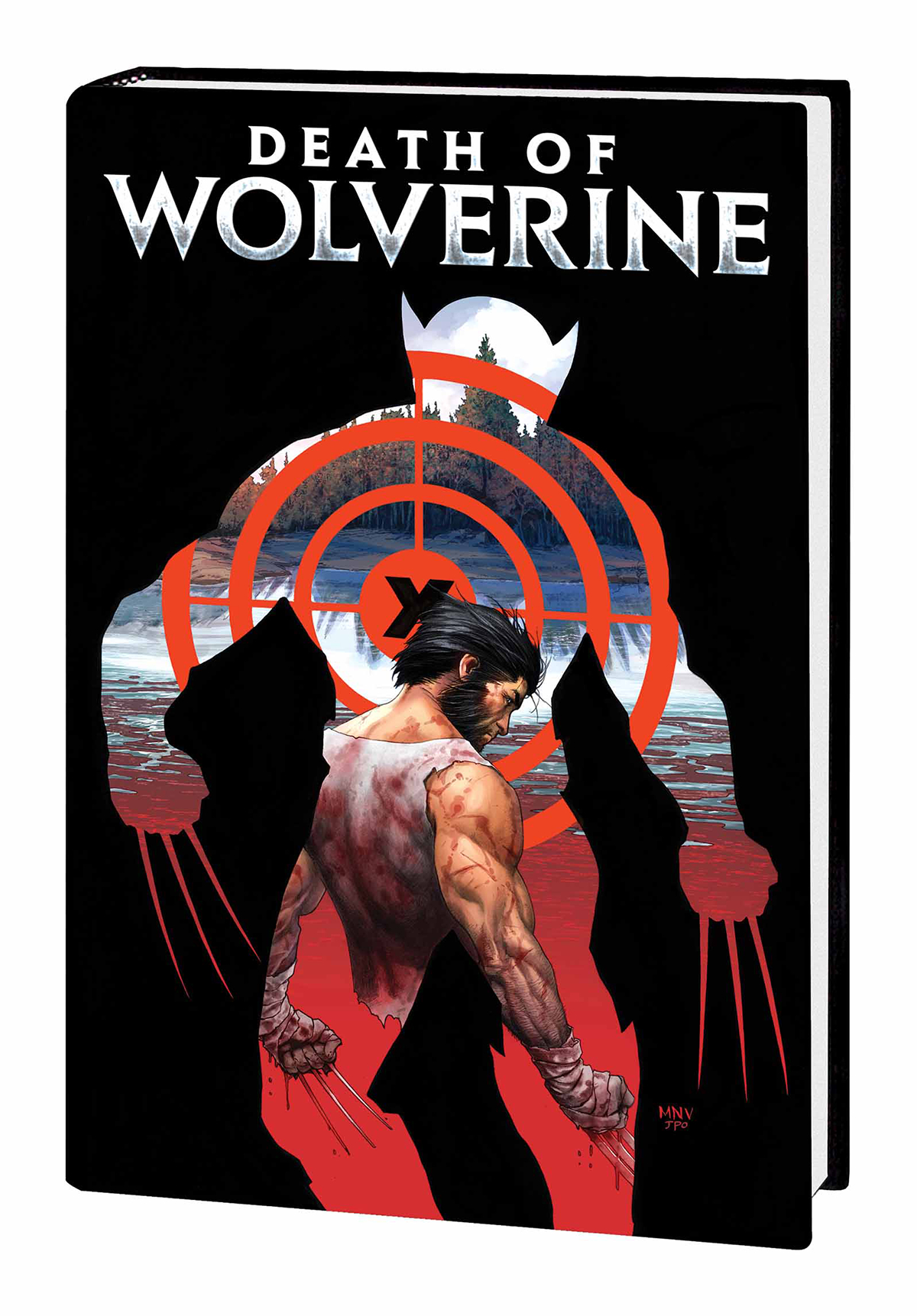 All roads must end somewhere, and every hero's story eventually comes to a close. For Logan, the century-old mutant known as Wolverine, that time is now. The loss of his healing factor and the traumatic events of "Three Months To Die" have all led to this, the single most important X-Men event of the decade. Through the years, Logan has been a warrior, a hero, a renegade, a savage, a samurai, a teacher - and so much more. Logan has spent decades being the best there is at what he does, but even the best fade away eventually. And now, the X-Men's greatest hero will play a role he's never played before in this solemn special event brought to you by industry superstars Charles Soule and Steve McNiven.
Collecting DEATH OF WOLVERINE #1-4.
DRUG & DROP TP VOL 01 The story of Drug & Drop picks up right where Legal Drug left off! Kazahaya awakens from a disturbing dream of the sister he had to part from, Kei-covered in blood and clutching him close to her. If it's a case of seeing spirits, there's one young (?) man Kazahaya and Rikuo can go to for advice-a special guest character CLAMP fans know from xxxHolic and Tsubasa: Reservoir Chronicle - Kimihiro Watanuki!
Contains many crossover references to the CLAMP universe!
JUDGE DREDD (IDW) TP VOL 06 Judge Anderson is trying to make it back to Mega-City One in "To Live and Die in Deadworld" and Judge Dredd must go inside the area formerly known as Sector One to rescue the Chief Justice and the Council of Five in "Black Light District."
Collects issues #21-24!
LEGENDERRY A STEAMPUNK ADVENTURE TP Bill Willingham, the bestselling author of DC/Vertigo's Fables, reimagines the most iconic characters of the Dynamite stable in a gorgeous and expansive Steampunk universe! A mysterious woman named Magna Spadarossa searches the many kingdoms of her world to find her missing sister, Sonja. From glamorous airships to clockwork cities to primordial jungles, Magna evades the pursuit of strange and dastardly villains, thanks to the help of many brave heroes. Featuring Red Sonja, Vampirella, Green Hornet, Kato, Flash Gordon, The Phantom, Silver Star, Captain Victory, The Six Million Dollar Man, and Zorro, as you've never seen them before!
MARVEL 75 YEARS: THE CHARACTERS AND THEIR UNIVERSE HC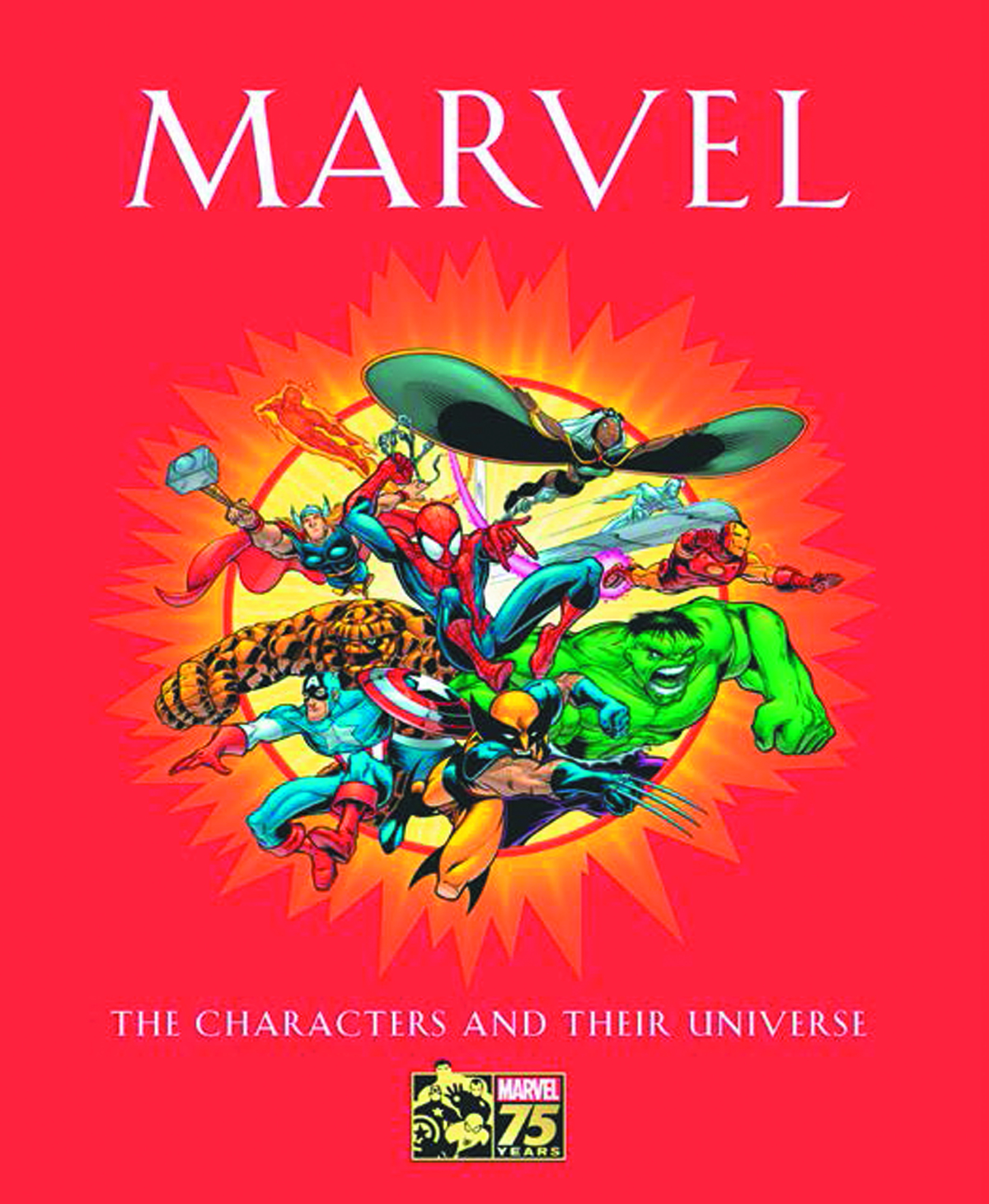 The mythological giants of popular culture include Captain America, Silver Surfer, Iron Man, Doctor Strange, The X-Men, Spider-Man, and the Incredible Hulk. All are featured in this spectacular 75th Anniversary book that covers the history of Marvel. Author Michael Mallory draws on informative interviews with cartoonists such as Stan Lee, Joe Simon, and Roy Thomas and details the evolution of these superheroes. Illustrated with incomparable reproductions of comic art and hundreds of photographs from film and television, including the latest films.
MY LITTLE PONY FRIENDSHIP IS MAGIC TP VOL 06 Applejack, Rarity, and Fluttershy visit Manehattan to see Trixie's magic show. Meanwhile, in Ponyville, the ponies' pets, Angel, Owlicious, Gummy, Tank, Winona, and Opal must save the day. Plus, Discord takes the Cutie Mark Crusaders on a trip through time!
Collects issues #21-24!
PUNISHER TP VOL 02 BORDER CROSSING Bestselling author Kevin Maurer joins Nathan Edmondson for a story of jungle warfare! American soldiers are being held by a South American drug lord, when a new prisoner arrives: Frank Castle! But not all is as it seems on either side of the bars, and now a wounded Frank and a Special Forces medic must hazard dangerous terrain and merciless mercenaries to escape! Then, the Punisher finds himself fighting alongside - or against? - Black Widow for access to a deadly criminal network. But can either survive being trapped on an abandoned oil rig with Crossbones and his Skull Squad? And back in Los Angeles, a new crimelord with a personal vendetta against Frank Castle has arisen - and the Howling Commandos set their sights on Frank! Can the Punisher save his adopted home? Collecting PUNISHER (2014) #7-12 and BLACK WIDOW (2014) #9.
SHOWCASE PRESENTS THE UNKNOWN SOLDIER TP VOL 02
The Unknown Soldier's mission deep behind enemy lines continues in these stories from STAR SPANGLED WAR STORIES #189-204 and UNKNOWN SOLDIER #205-226.
SONIC THE HEDGEHOG SELECT TP VOL 10
Sonic the Hedgehog's most popular graphic novel series is back! It's non-stop action in this collection of some of Sonic's newest, greatest-and strangest-battles! Witness one of the craziest clashes between Sonic and Knuckles in Sonic's home city! Witness the newest adventures of Sonic and his friends as they enter the new Sonic comic universe! All this and more in Sonic Select, collecting stories from Free Comic Book Day, Sonic the Hedgehog, Sonic Universe, the Sonic Super Specials, and more!
SUNGLASSES AFTER DARK FULL BLOODED COLLECTION HC Vampire turned vampire hunter Sonja Blue travels the globe, hunting down and disposing of those creatures of the shadows that prey on the innocent, all the while searching for the monster that created her. But as dangerous as hunting the undead may be, it's nothing compared to the threat posed by The Other, the demonic personality who shares her body. Originally published as a six-and-half issue miniseries in the 1990s, this compiled graphic novel edition is digitally re-coloured by artist Stan Shaw, completely re-lettered, and contains re-tweaked dialogue and narration by writer Nancy A. Collins.
TOM SUTTON CREEPY THINGS CHILLING ARCHIVES OF HORROR HC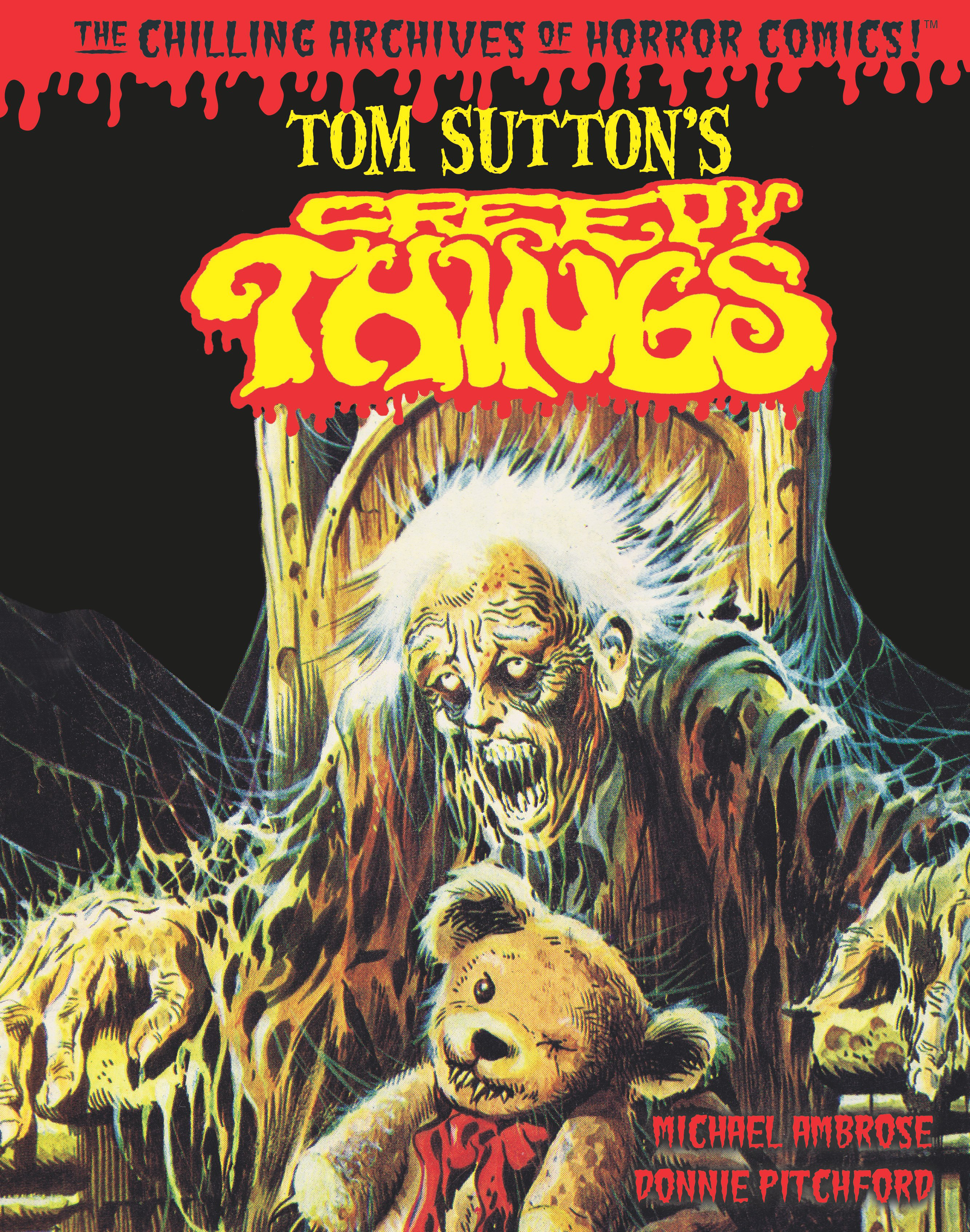 Get ready for a mind-bending walk on the weird side with the very best of Tom Sutton's 1970s horror tales for Charlton Comics! Sutton was at his most expressionistic and experimental with the scores of stories he drew for Charlton's "ghost" line, whose titles said it all: Creepy Things, Ghostly Tales, The Many Ghosts of Doctor Graves, and more. A full sixteen stories, unpublished art, and more than a dozen of his creepy-crawly covers are faithfully reproduced from rare original artwork! Edited by Michael Ambrose, editor of the insightful Charlton Spotlight magazine, who provides a fascinating behind-the-scenes introduction profusely illustrated with rare art and photos. Dementedly designed by Donnie "Lum and Abner" Pitchford.
UNCANNY AVENGERS HC VOL.5: AXIS PRELUDE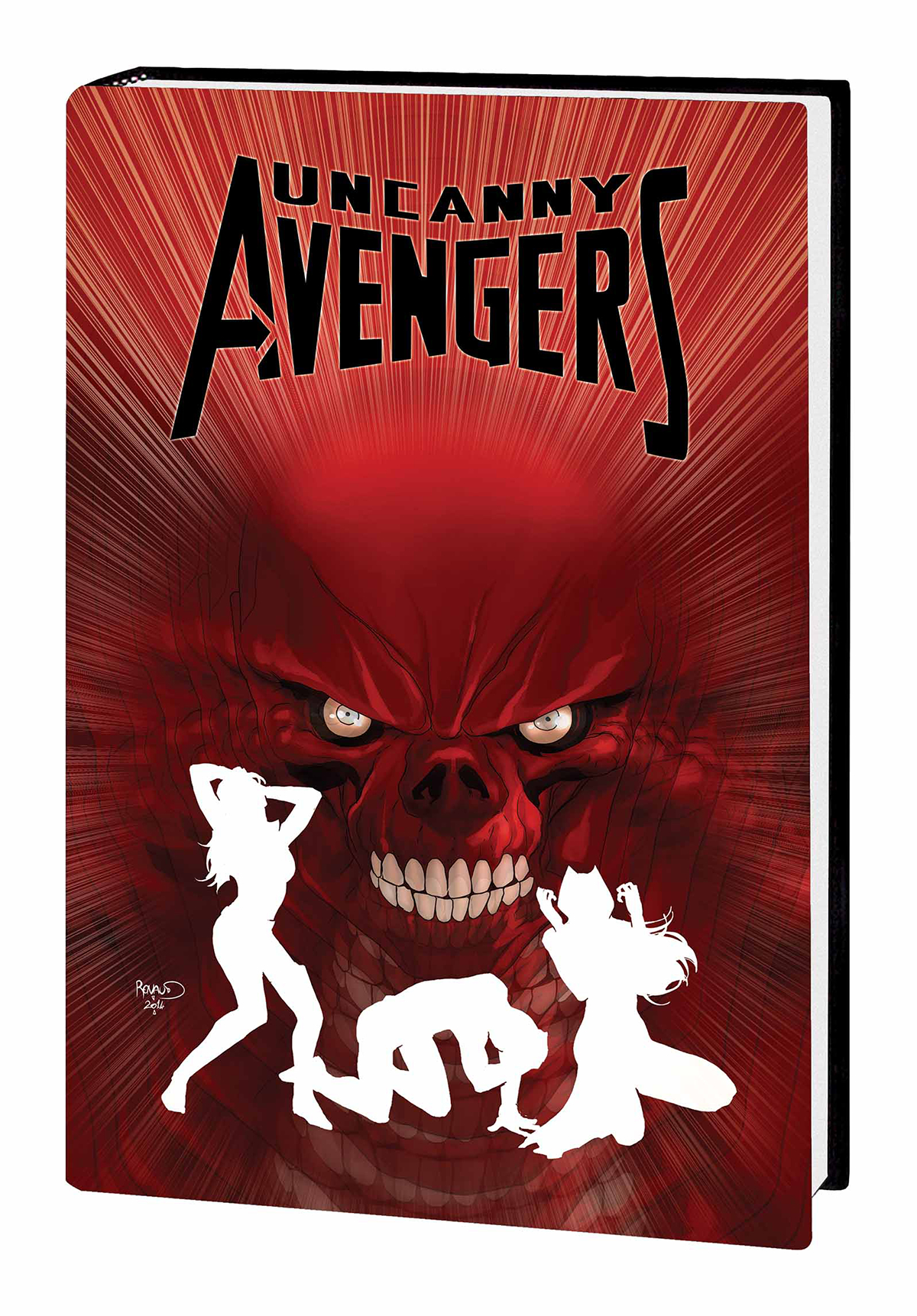 The march to AXIS begins here as the Uncanny Avengers are reunited! The threat of Kang is over, but what are the repercussions? A dark secret is revealed in Genosha, and Havok and his team are defeated at the hands of the sinister S-Men. The Red Skull's revenge is now unstoppable! The great vanishing has begun, the Uncanny Avengers are too late, and Havok witnesses the Skull's greatest atrocity yet! Meanwhile, Magneto discovers the Skull's possession of his dead friend Charles Xavier's brain and powers, and becomes determined to shut the villain's scheme down! Prepare for a Magneto vs. Red Skull blood match that will result in a terribly altered Marvel Universe! Plus: The Mojoverse gathers an all-new, all-creepy Avengers! It's the shocking debut of the Avengers of the Supernatural! Collecting UNCANNY AVENGERS #23-25 and ANNUAL #1, and MAGNETO (2014) #9-10.