New arrivals this Weds! Grant Morrison's ultimate guide to the MULTIVERSITY, Jonathan Hickman's new 'Indiana Jones with zimmer frames' series DYING AND THE DEAD, explosively popular BITCH PLANET's second issue, satirical fantasy game MUNCHKIN's comic debut, Matt Fraction's CASANOVA is back and his SEX CRIMINALS concludes it's second arc,ADVENTURE TIME gets a new creative team, and I'm rather devastated to say goodbye to Mike Carey's incredible storytelling in the finale of THE UNWRITTEN. Sniff.
Also in store: HARLEY QUINN, UNCANNY AVENGERS, THOR, BATMAN, PREDATOR FIRE AND STONE, STAR TREK PLANET OF THE APES and GOTHAM ACADEMY.
What are you excited to read this week? Talk to us @DavesComics!
BOOM
ABIGAIL AND THE SNOWMAN #2
ADVENTURE TIME #36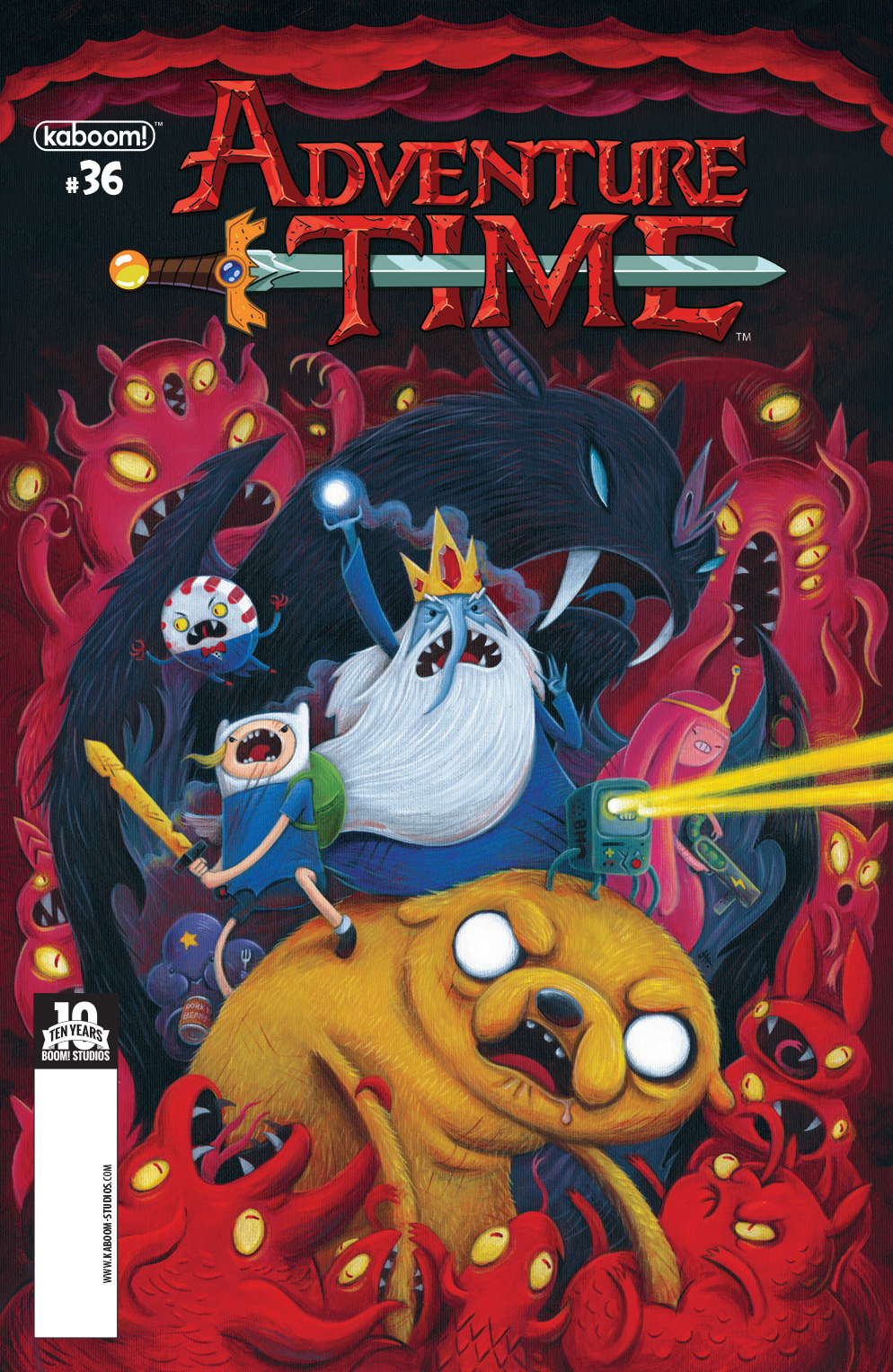 It's the first Adventure Time starring its new creative team! With indie all-star Chris Hastings writing and the amazingly talented Zachary Sterling on art, these mathematical adventures are only going to get more algebraic!


BIG TROUBLE IN LITTLE CHINA #8
CLIVE BARKERS NIGHTBREED #9
EVIL EMPIRE #10
MUNCHKIN #1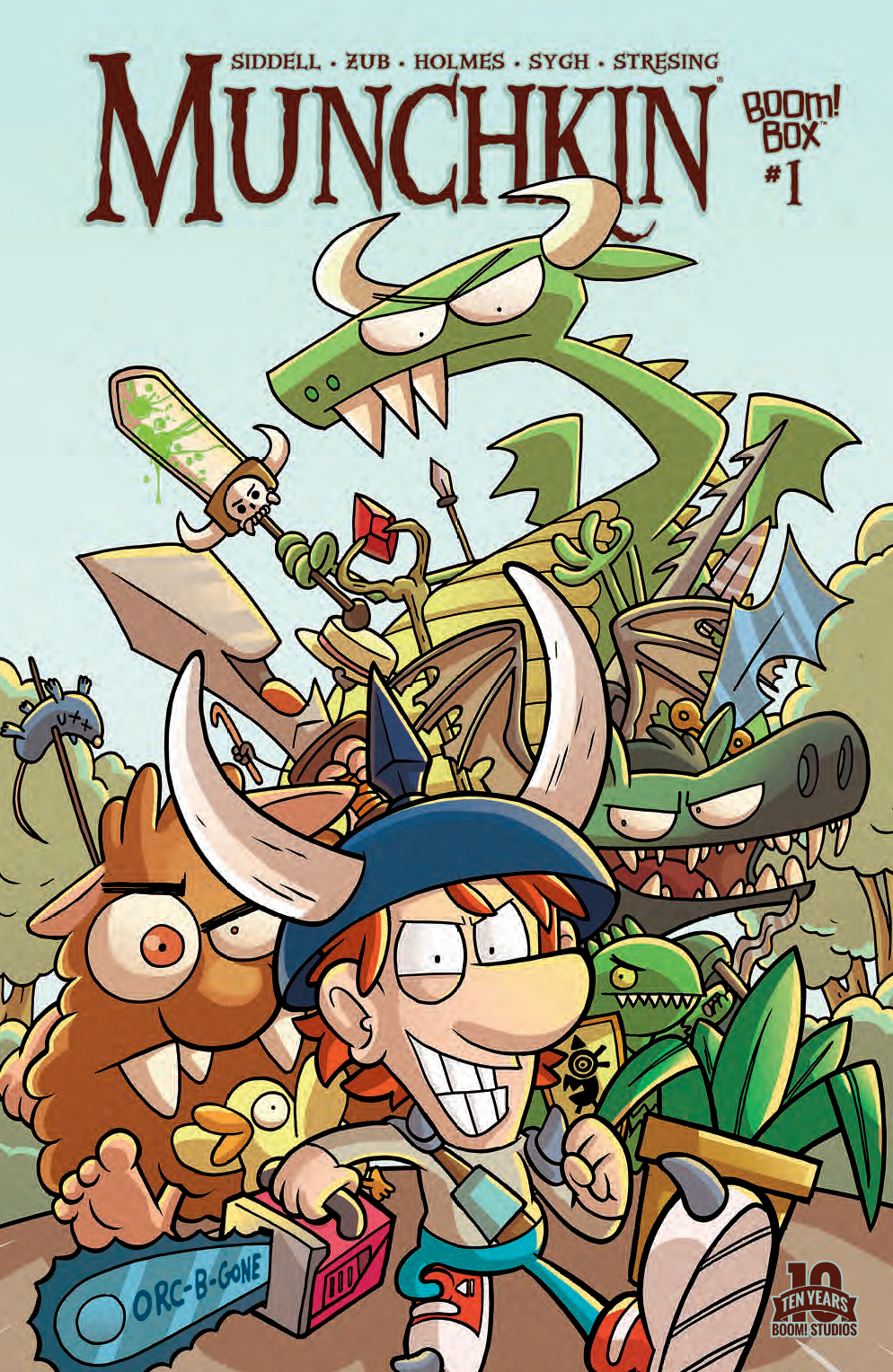 WHY WE LOVE IT: As longtime fans of the game, we're jazzed to weave stories out of the world of Munchkin, whether it's from the perspective of one Munchkin, a gang of them, or even one of the monsters that live behind the doors!
WHY YOU'LL LOVE IT: Kick open the door. Kill the monster. Steal the treasure. Screw over everybody you come in contact with. Welcome to the world of Munchkin, a gathering of stories based on the popular game series. It's a laugh a minute, pal. Plus, every first printing of every issue will ship with an exclusive card for the game.
WHAT IT'S ABOUT: Based on the immensely popular card game, Munchkin comes to comics! Munchkin takes place in a very flexible mashup of genres. Originally a satire of fantasy roleplaying, it has since then taken on nonfantasy and non-gaming elements. Characters in Munchkin change constantly but never permanently. What do Munchkins do? They play for the win. They are rules lawyers. They backstab. They gloat. They whine when someone else backstabs or gloats. Munchkins are emotional. Munchkins may be clever, but they are never wise. Munchkins have short attention spans. Munchkins may be brave in the face of awful odds, but they are even braver when beating up crippled goblins for their lunch money. If a Munchkin seems to show mercy, it's because he was bored or distracted. After all, even stomping an ant helps you level up.

DARKHORSE
COLDER BAD SEED #4
CONAN THE AVENGER #10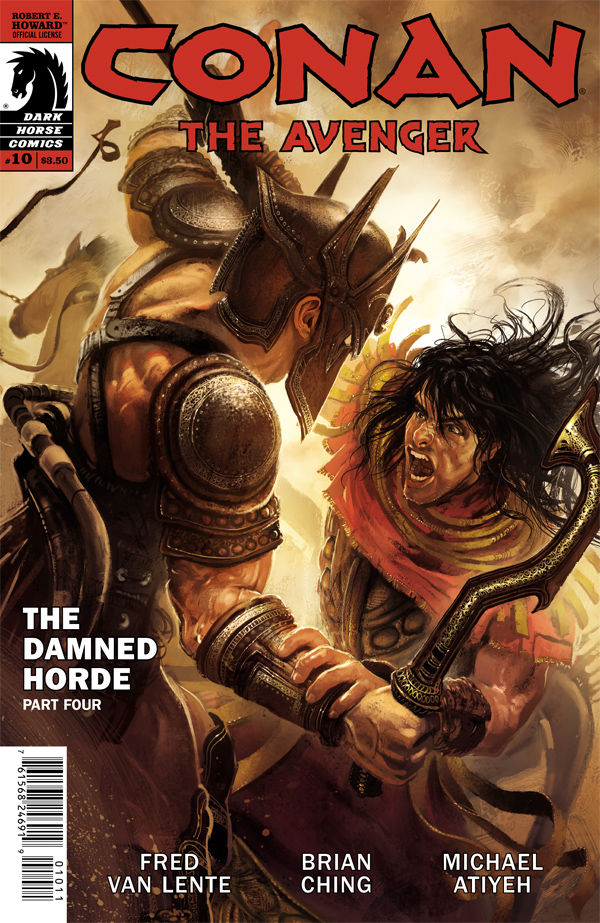 Conan pursues the fabled treasure that started him on a long and dangerous journey. However, a terrible foe also has his eyes on the prize. Can Conan beat him to it?


EDGAR ALLEN POE MORELLA MURDERS ONE SHOT
ELFQUEST FINAL QUEST #7
HALO ESCALATION #14
MIND MGMT #30
PREDATOR FIRE AND STONE #4 (OF 4)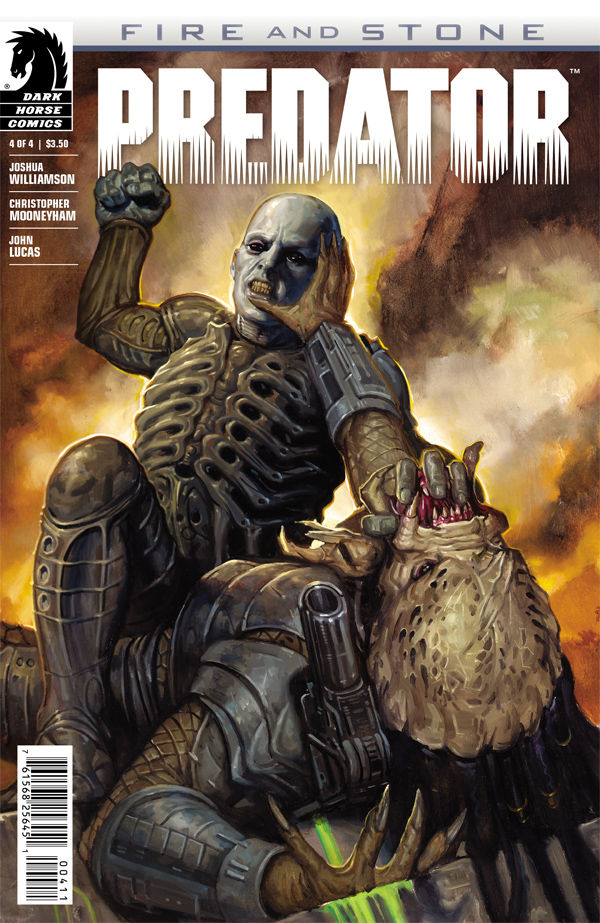 As the Predator sets out on his greatest hunt, Galgo must decide if atoning for his past sins is worth the ultimate sacrifice!


TOMB RAIDER #12

DC
AQUAMAN #38
ARKHAM MANOR #4
BATMAN #38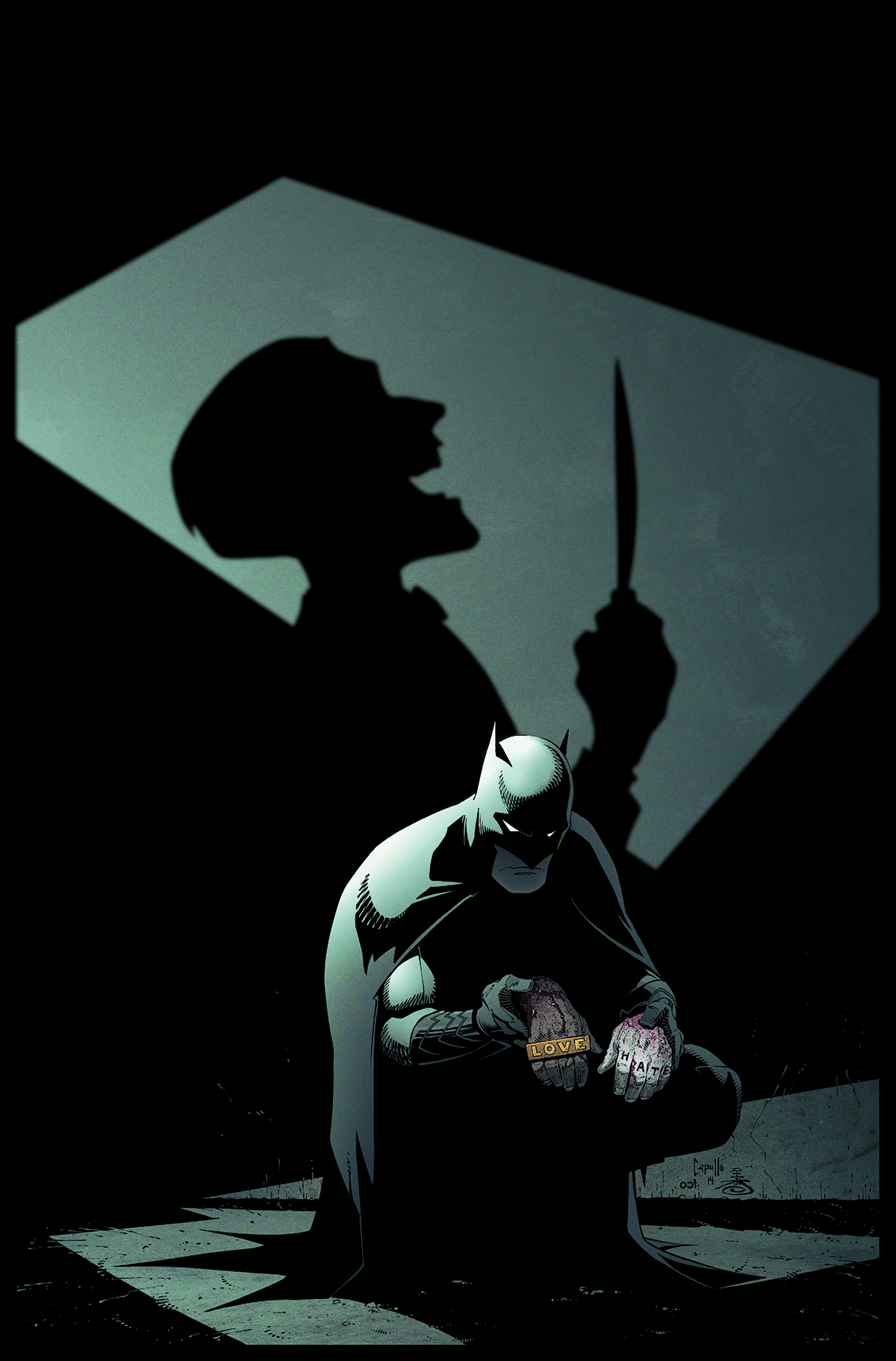 "Endgame" part 4. The Joker is back! This time, no more funny stuff. And in the backup story, five Arkham Asylum escapees share their encounters with The Joker!


BATMAN ETERNAL #43
BODIES #7 (OF 8)
CATWOMAN #38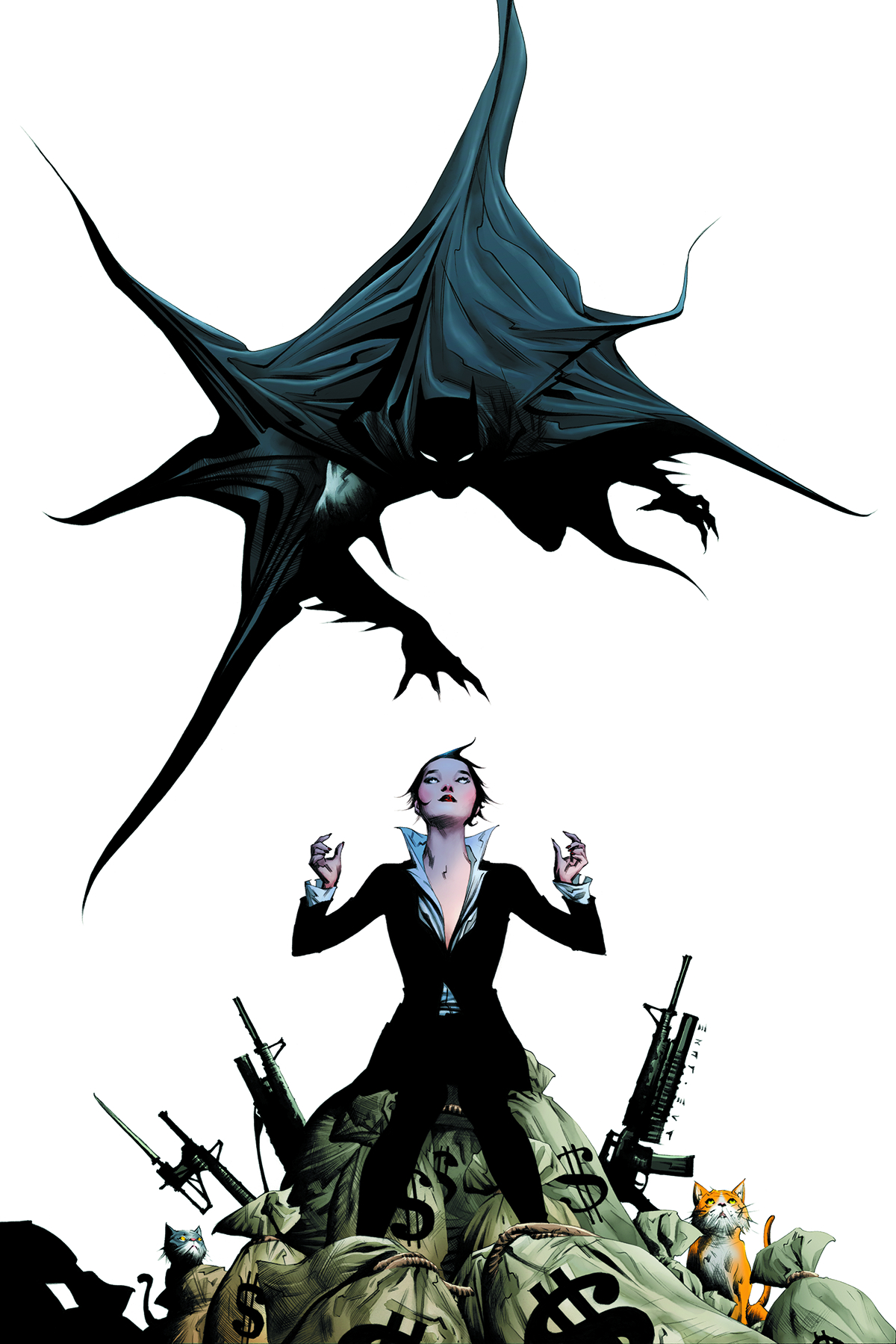 It had to happen! Batman confronts Selina over her ascension to the top of Gotham City's criminal underworld - and the gloves come off!


DEATHSTROKE #4
EARTH 2 WORLDS END #17
EFFIGY #1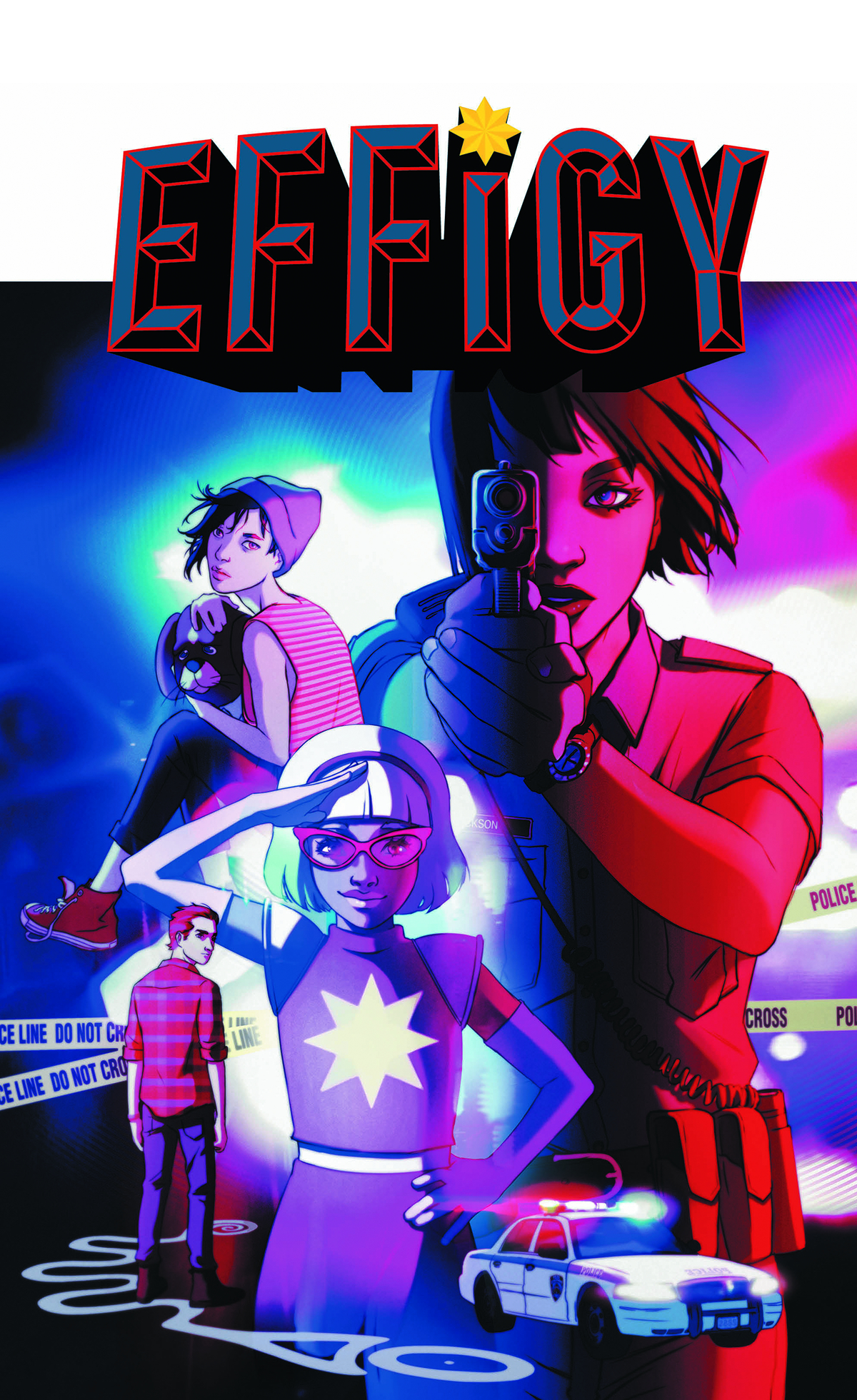 After a sex-tape scandal, former Hollywood child star turned Z-lister Chondra Jackson returns to her hometown of Effigy Mound, IL, to find a seemingly impossible crime - a fresh corpse in an ancient Indian burial site. Even weirder, the murder resembles a scene from an episode of her old TV show, Star Cop, a live-action children's show about a kid detective.
As Chondra starts to investigate, she stumbles upon a bizarre cult that worships celebrities as eternal effigies. And these cult members aren't just worshiping - they're also ritually sacrificing anyone who defies their veneration of the beautiful and famous. Chondra's probe takes her on a terrifying tour of burial mounds across the world, from Stonehenge to the Nazca Lines of Peru. But what is the link between the cult, Chondra's hometown, and her own bloodline? Will Chondra become the hero detective she played as a child...or is she in fact the cult's unwitting messiah?
Written by rising star Tim Seeley (BATMAN ETERNAL, GRAYSON, Revival) and illustrated by Marley Zarcone (Black Circle, MADAME XANADU), EFFIGY is a twisted murder mystery and conspiracy tale that examines celebrity, godhood, and the price of fame.
FLASH #38
GOTHAM ACADEMY #4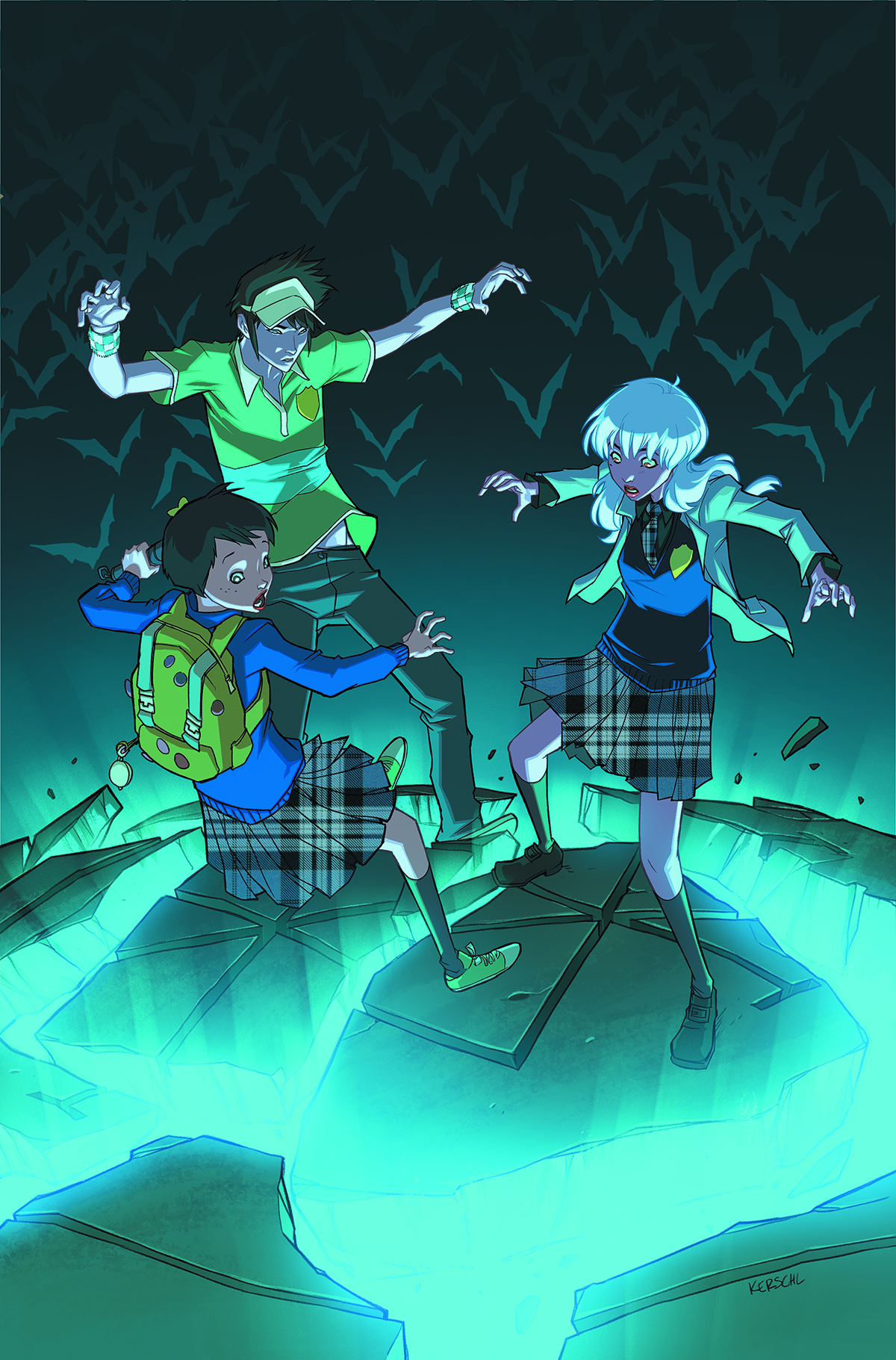 The hunt for the Ghost of Gotham Academy begins!


GOTHAM BY MIDNIGHT #3
HARLEY QUINN #14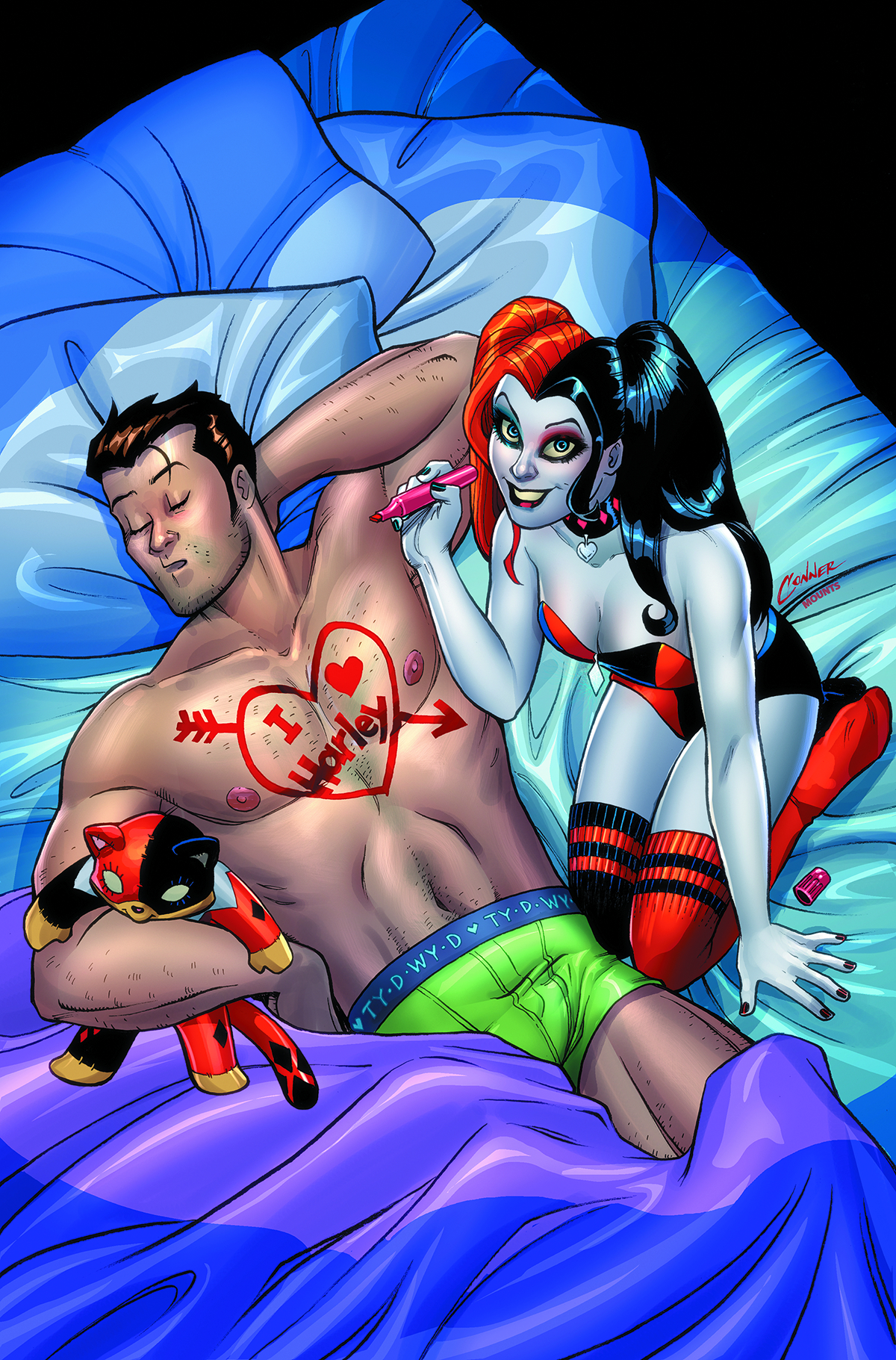 Everyone knows that Harley's not quite over her last ex-boyfriend. Can she really open her heart to another man? Well, Mason Macabre's not like any other guy she's known before...and not just because he hasn't tried to kill her yet!


HE MAN THE ETERNITY WAR #2
INFINITY MAN AND THE FOREVER PEOPLE #7
JUSTICE LEAGUE DARK #38
MULTIVERSITY GUIDEBOOK #1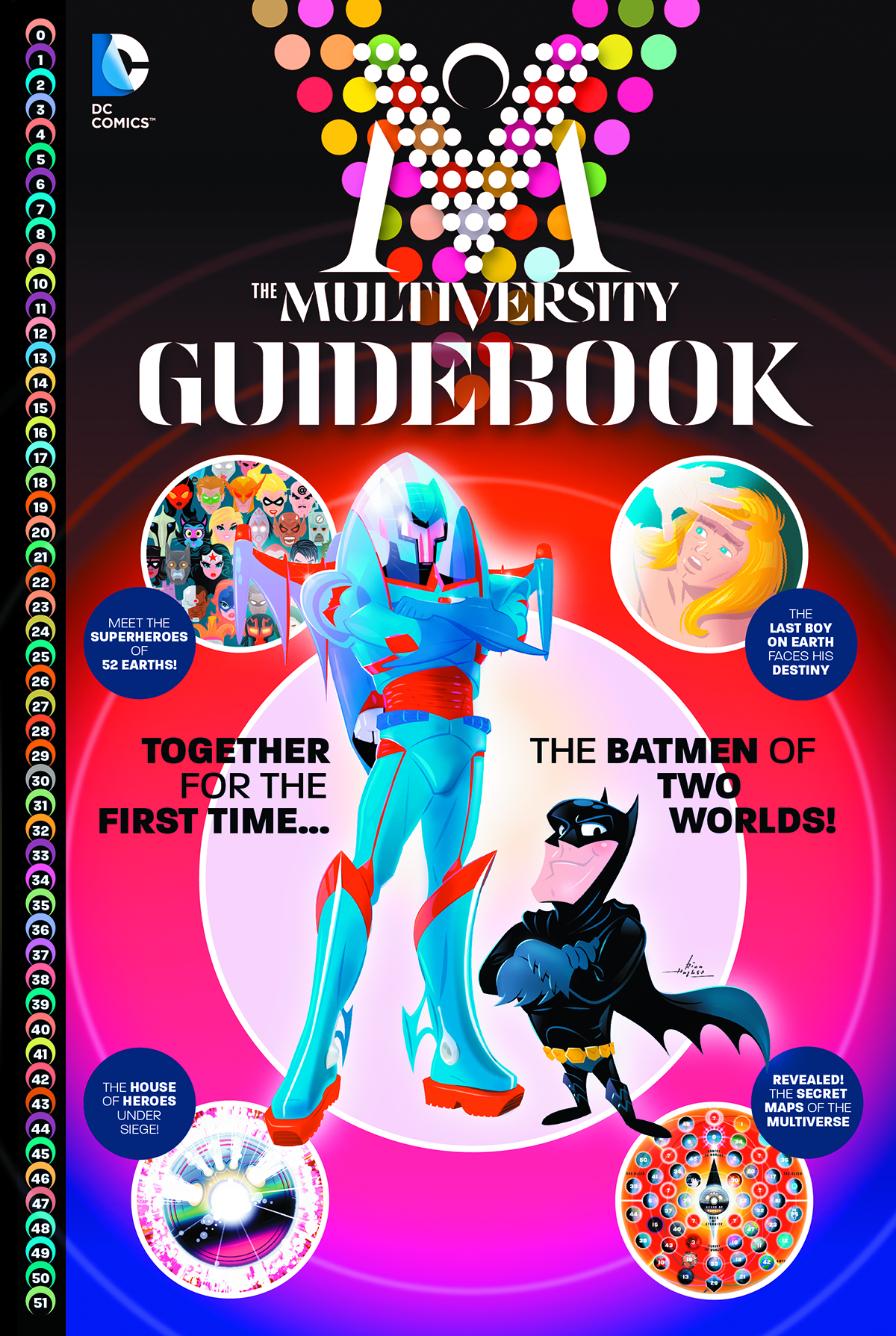 The guidebook to the greatest adventure in DC's history is here!
With a detailed concordance featuring each of the 52 worlds in the Multiverse, a complete history of DC Comics' universe-shattering "Crisis" events, a map of all known existence, AND an action-packed dual adventure starring Kamandi of Earth-51 alongside the post-apocalyptic Atomic Knight Batman of Earth-17 and chibi Batman of Earth-42, this 80-page mountain of MULTIVERSITY madness cannot be missed!
The MULTIVERSITY GUIDEBOOK contains everything you ever wanted to know about DC's parallel worlds and their super-heroic inhabitants. Meet the Agents of W.O.N.D.E.R. The Light Brigade, the Super-Americans and the Love Syndicate! Meet the Accelerated Man, Aquaflash, BiOmac and more!
Overflowing with today's top artists and completely written by Grant Morrison himself, readers of the DC Universe can't afford to pass up this oversized, sixth chapter of MULTIVERSITY!
NEW 52 FUTURES END #39 (WEEKLY)
RED LANTERNS #38
SECRET ORIGINS #9
SINESTRO #9
STAR SPANGLED WAR STORIES GI ZOMBIE #6
UNWRITTEN VOL 2 APOCALYPSE #12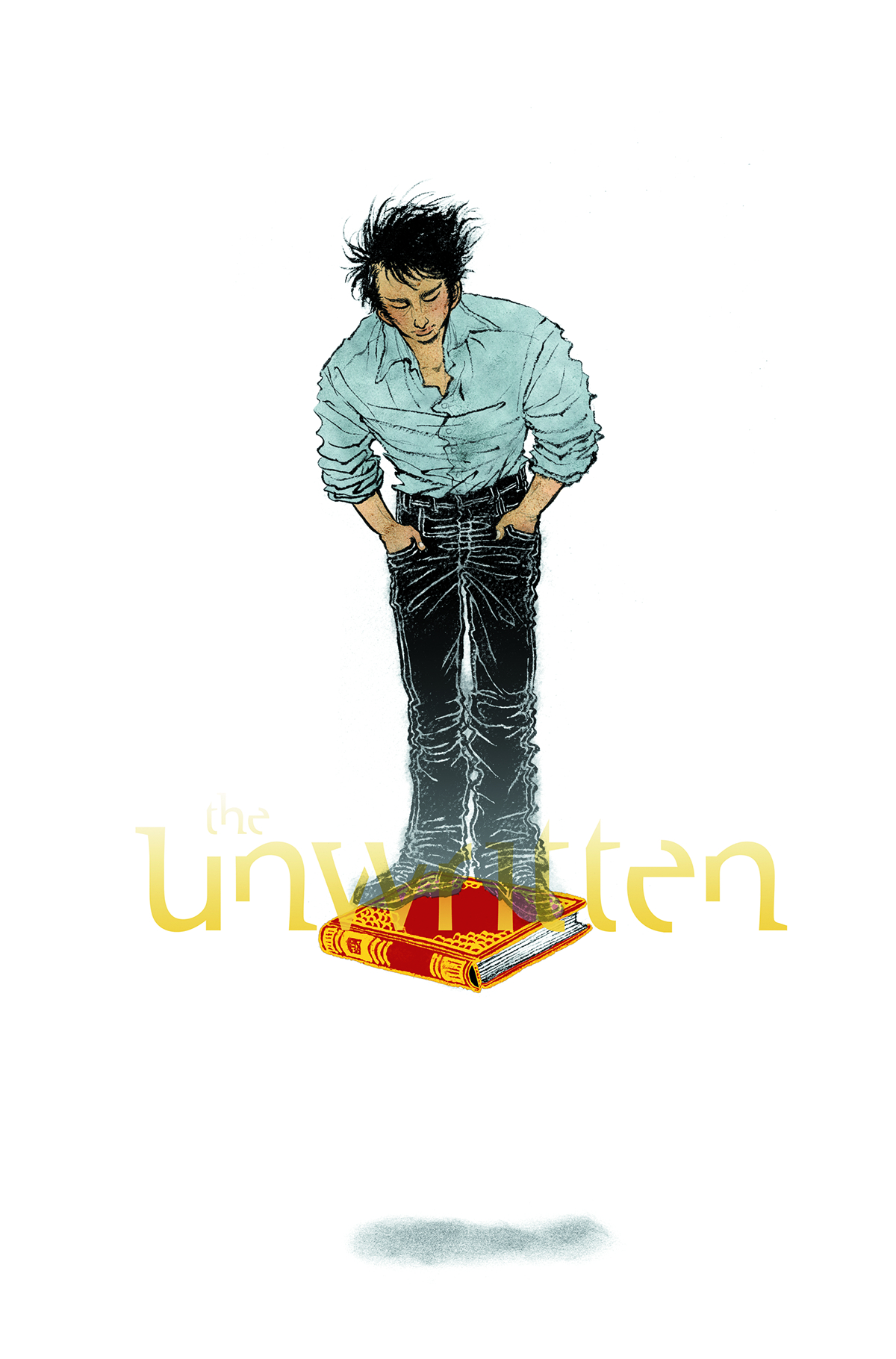 FINAL ISSUE
"And I awoke, and found me here..."
Wilson Taylor delivers the apocalypse the only way he knows how: at his son Tom's expense. It's the end of the world as we know it. But there's no need to worry because it's just a story. Isn't it? Don't miss the extra-sized conclusion to the fan-favorite Vertigo series!
VERTIGO QUARTERLY #1 BLACK

DYNAMITE
DAMNATION CHARLIE WORMWOOD #4 (OF 5)
FLASH GORDON #8
JUSTICE INC #6 (OF 6)
KING FLASH GORDON #1 (OF 4)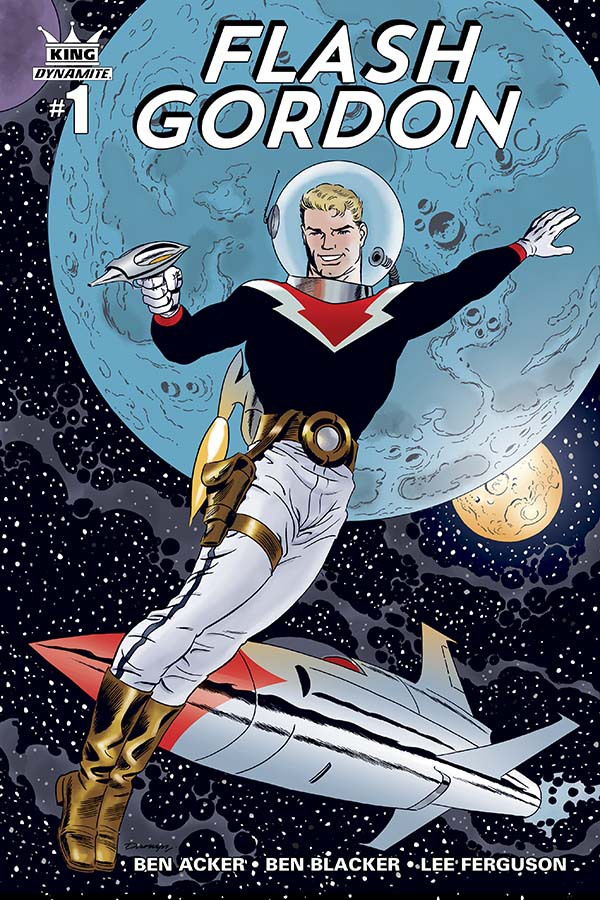 "He's nothing but a man!" Welcome to the KING, full of UNCANNY PLANETS and ENORMOUS EXPLOSIONS and FURIOUS HOLOGRAMS and IMPOSSIBLE BRAVERY and GALACTIC HEISTS and SAVAGE GUERILLAS and MYSTERIOUS FLOBOTANIM and MASSIVE HANGOVERS and GRINNING IMPOSSIBILITY!
KING THE PHANTOM #1 (OF 4)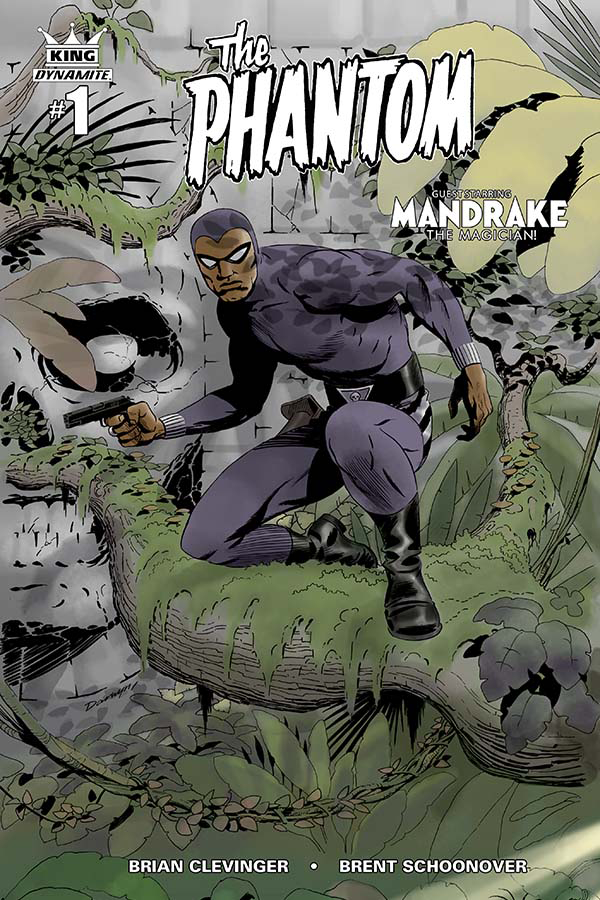 "What IS The Phantom?" Welcome to the KING, full of TWO-FISTED SCRAPPING and RUGGED COURAGE and UNSTOPPABLE PURPOSE and DARING INFILTRATION and BREAKNECK COMBAT and INDESTRUCTIBLE LEGACY and GHOSTS...WHO...WALK!


TUROK DINOSAUR HUNTER #11

IDW
ANGRY BIRDS TRANSFORMERS #3
CREATURE COPS SPECIAL VARMINT UNIT #1 (OF 3)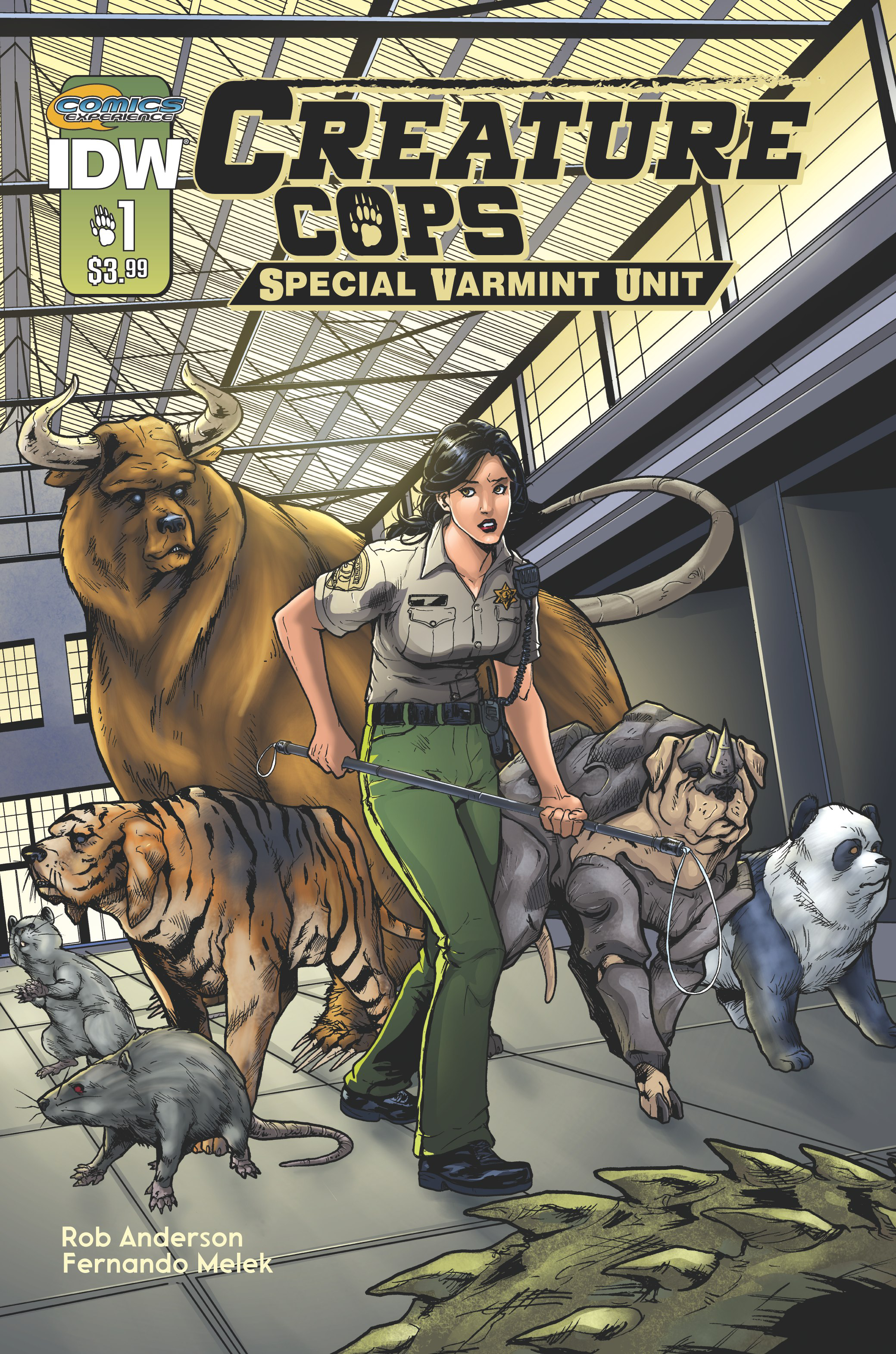 In a world where a rhino can be gene-spliced with a dog, freakish animals are everywhere, and the Creature Cops have to deal with them! From vicious gator-snakes to cute panda-dogs, these animal cops think they've seen it all... until they discover a nest of illegal hybrids that resemble mythological griffins, and suddenly find themselves on the trail of a death cult with even darker plans...


GI JOE A REAL AMERICAN HERO #210
GI JOE SNAKE EYES AGENT OF COBRA #1 (OF 5)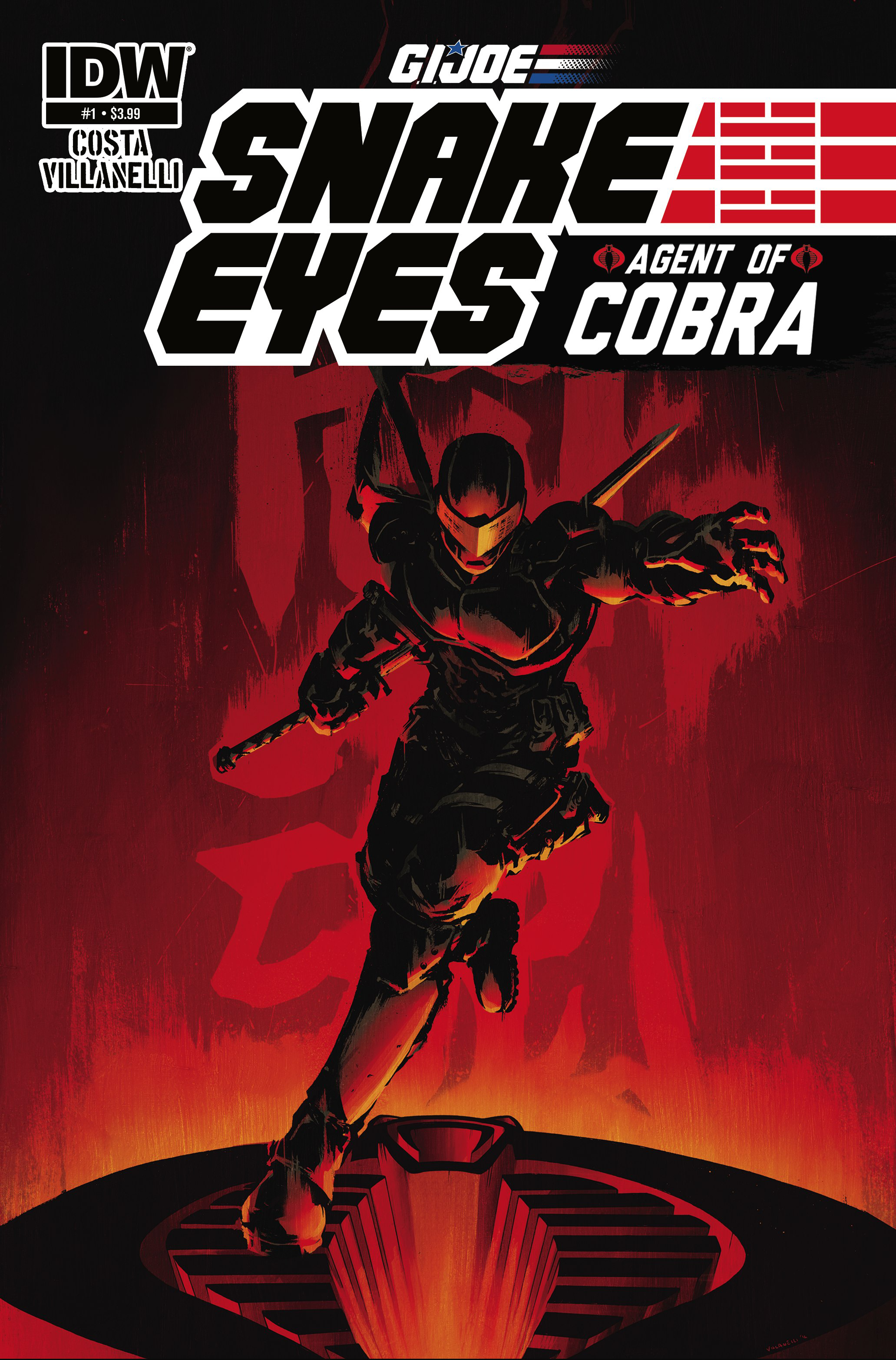 DESTRO, one of COBRA's top operatives, has been captured. As the metal masked maverick gets transferred to a new prison, a prison break is instigated by none other than... SNAKE EYES! With DESTRO free and SNAKE EYES under COBRA's control, a mission that will rock the world of G.I. JOE begins!


GODZILLA RULERS OF THE EARTH #20
JUDGE DREDD #27
JUDGE DREDD CLASSICS DARK JUDGES #2 (OF 5)
MY LITTLE PONY FRIENDSHIP IS MAGIC #27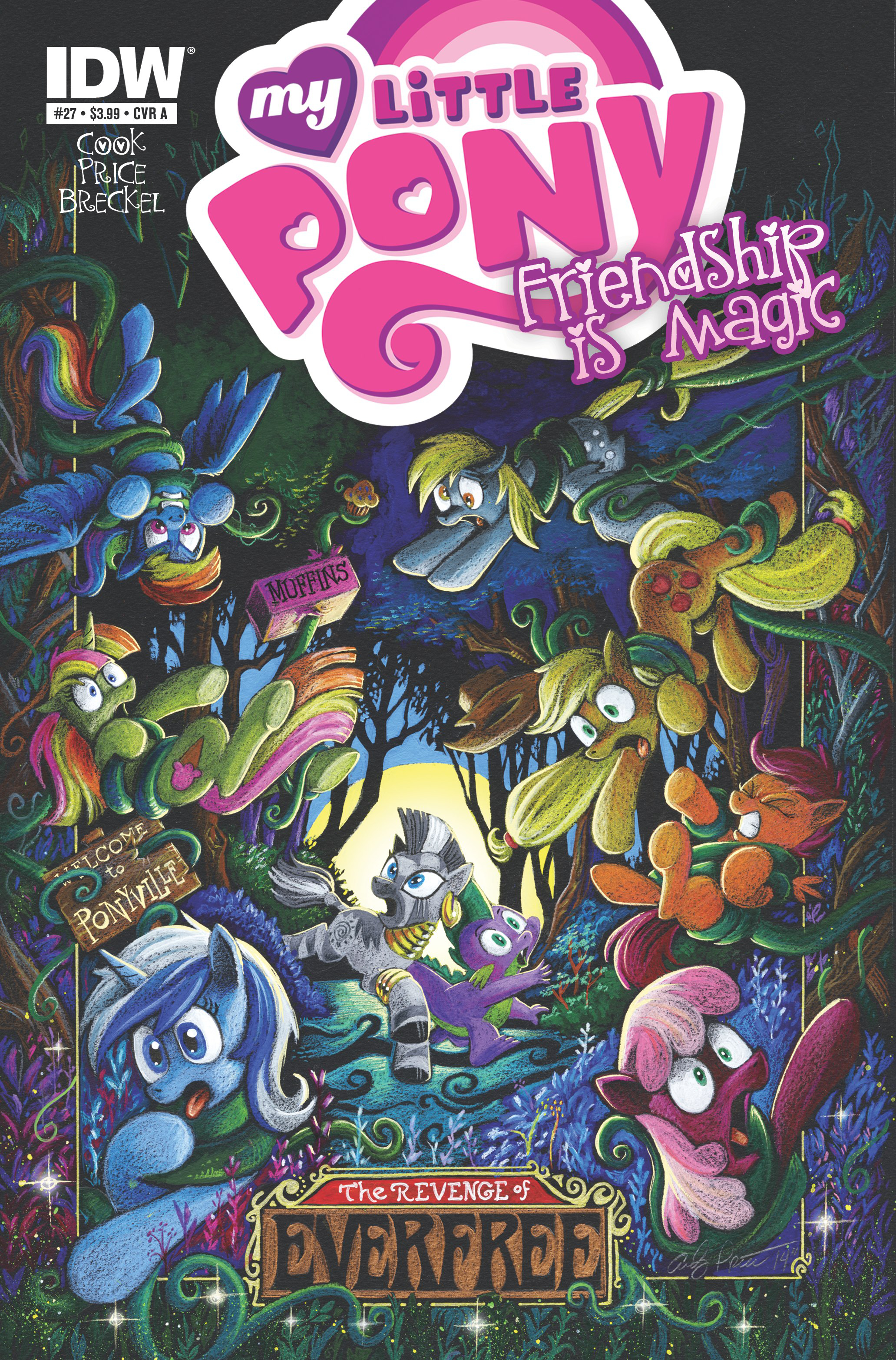 Timberwolves invade Ponyville! They're just the start of the troubles for our ponies though as many other mystical creatures emerge from Everfree Forest. What could be causing the mass migration and how can the balance of nature be restored?


SLEEPY HOLLOW #4 (OF 4)
STAR TREK PLANET OF THE APES #2 (OF 5)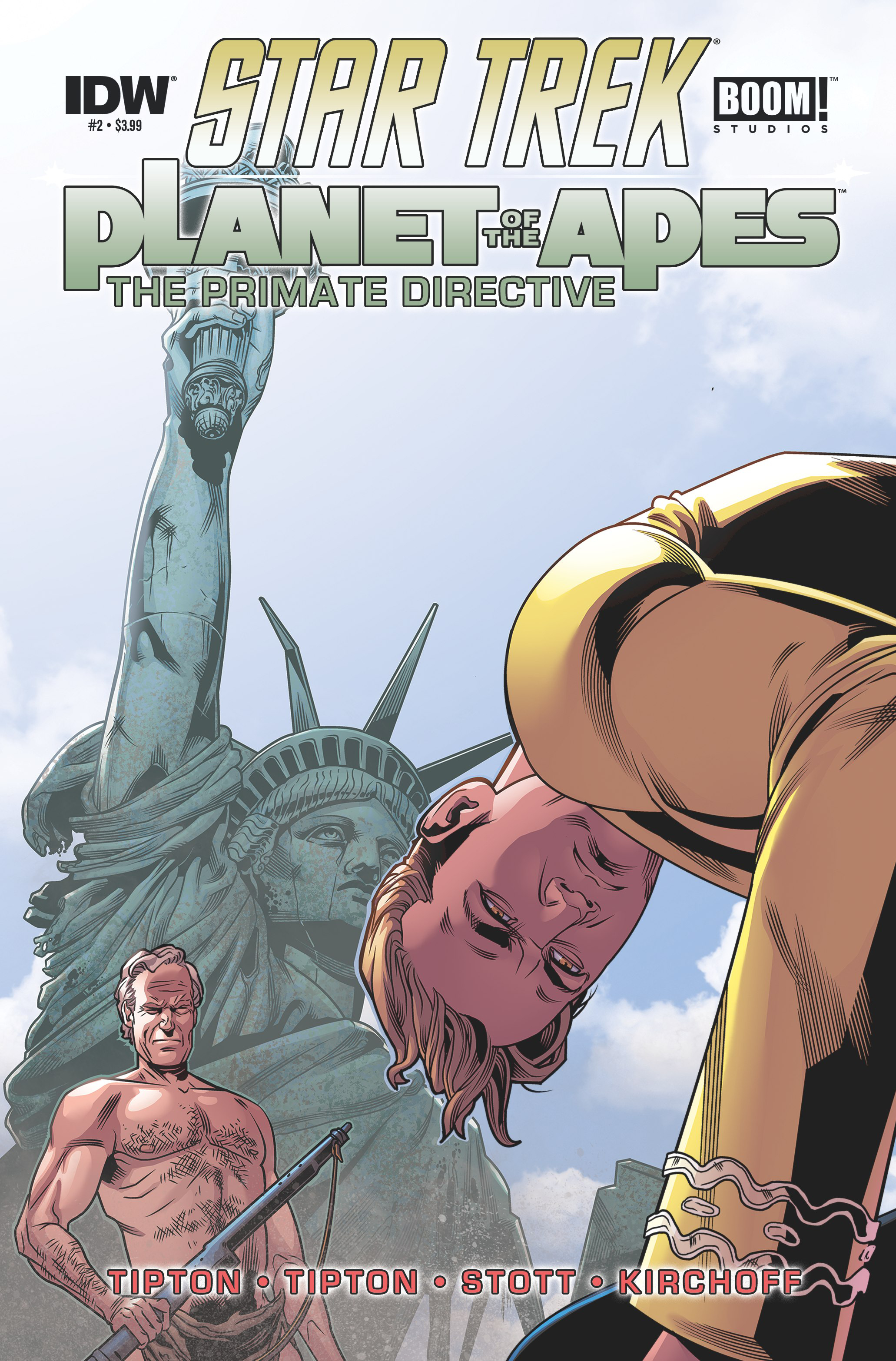 The colossal crossover nobody ever expected continues! Captain Kirk and the Enterprise crew have landed on the Planet of the Apes-but how?! And how are the Klingons involved? Plus: Taylor meets up with Kirk and Spock, but will he greet them with open arms? Or flying bullets?


TMNT ONGOING #42
V-WARS #10
WINTERWORLD #7
X-FILES SEASON 10 #20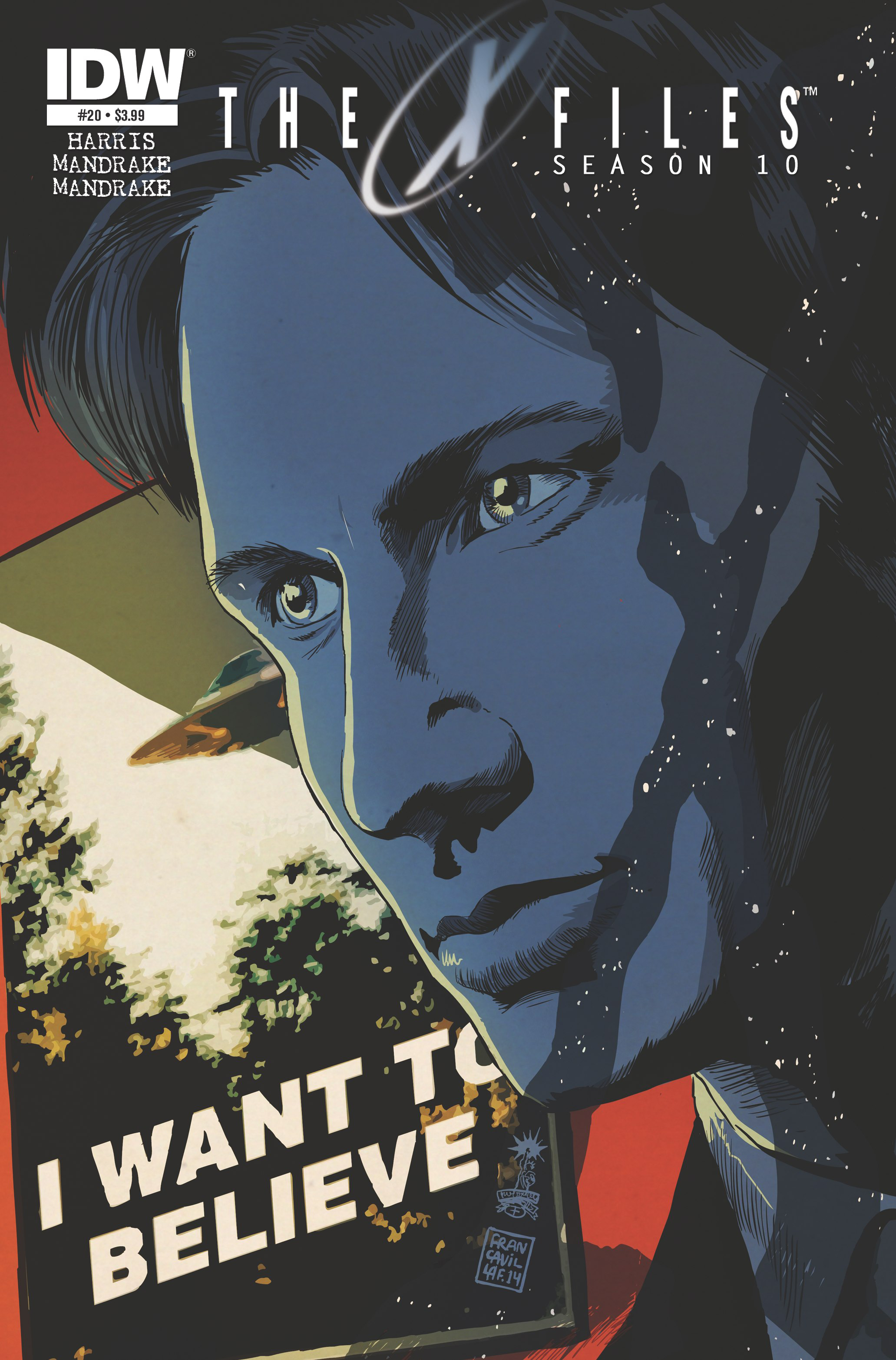 "G-23," part 2 of 2: A government plot leads Mulder to ponder his early days as a cadet at Quantico, including his relationship with Diana Fowley and the fateful day that he found the iconic "I Want to Believe" poster. But the intrigue goes even further back in time, to when Bill Mulder was partnered with the Cigarette Smoking Man.



IMAGE
ALEX + ADA #12
BITCH PLANET #2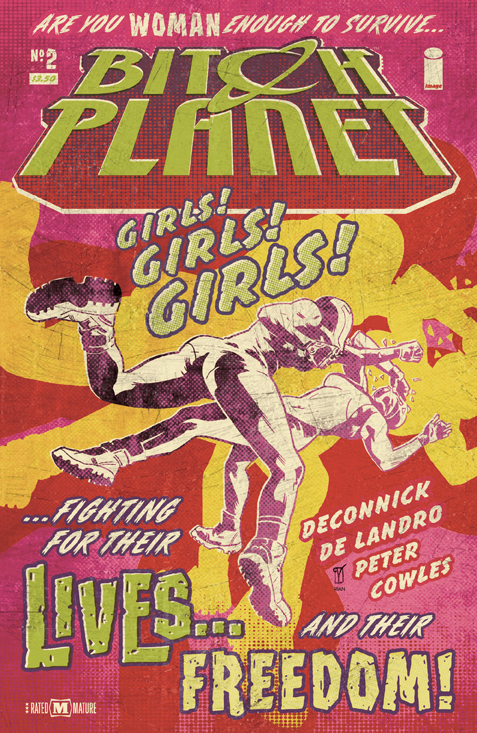 Now framed for murder INSIDE the prison, Kam is offered leniency if she'll train her crew for a death sport bout against a visiting team of male prisoners. From 2014 Best Writer Eisner nominee KELLY SUE DeCONNICK (PRETTY DEADLY, Captain Marvel) and VALENTINE DeLANDRO (X-Factor) with colorist CRIS PETER (CASANOVA).
CASANOVA ACEDIA #1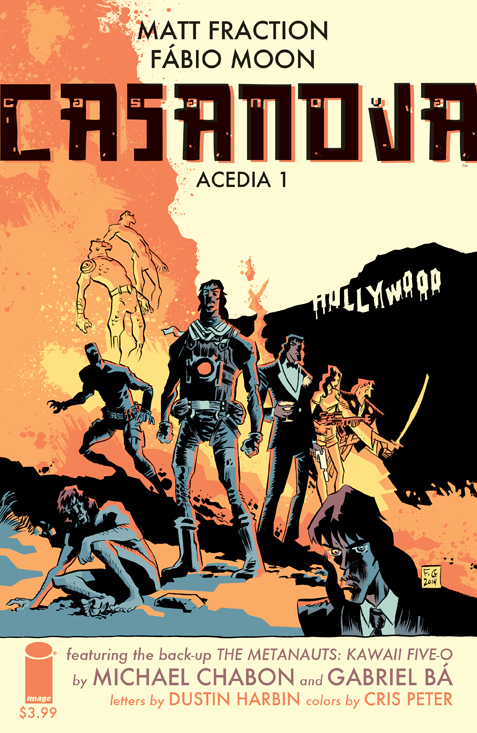 Marooned in Los Angeles with no memory of his past, Casanova Quinn takes on the mystery of his criminal benefactor's tangled and bloody history-as strange occult forces from the future conspire to... do stuff? To him? To Los Angeles? To you? YES.
Featuring the first in a series of backup stories by Pulitzer Prize winner MICHAEL CHABON and CASANOVA co-creator GABRIEL BÁ.
DANGER CLUB #6
DEATH VIGIL #6 (OF 8)
DYING AND THE DEAD #1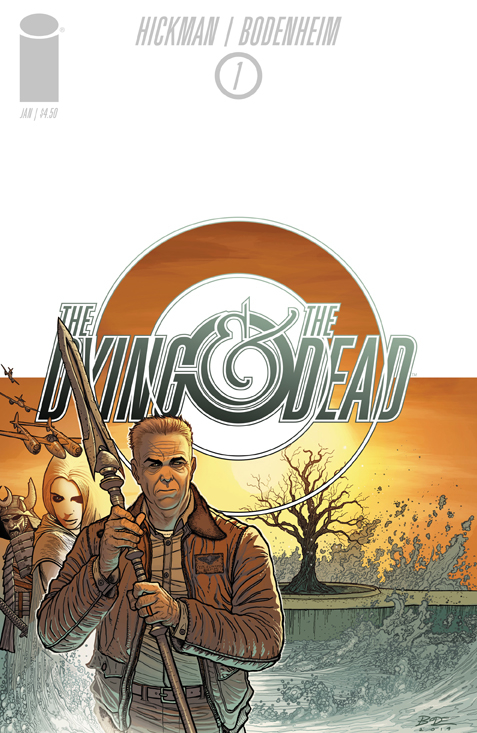 "TODAY, TOMORROW, THE GRAVE"
A murder at a wedding reveals a fifty year-old secret. At great cost, a man with a dying wife is given the opportunity to save her. A lost tribe is reborn in another time. Seemingly disparate events that force relics from the Greatest Generation to come together for one last hurrah.
Brought to you by award-winning writer JONATHAN HICKMAN and fan-favorite artist RYAN BODENHEIM, THE DYING AND THE DEAD is high adventure meets end-of-life care. It's Indiana Jones for Old People. There are no fedoras, only bedpans.
GRAVEYARD SHIFT #2 (OF 4)
PUNKS THE COMIC #4
RASPUTIN #4
REVIVAL #27
SEX #19
SEX CRIMINALS #10
In which Jon and Suzie learn just how alone together we all are, and the stakes get raised crazy-high in this, the second arc finale. By MATT FRACTION (CASANOVA, ODYC, SATELLITE SAM) and just a great big bunch of C.H.U.D.s with photoshop or something.


UMBRAL #12
ZERO #14

INDIE
13 COINS #4 (OF 6)
BART SIMPSON COMICS #94
BETTY & VERONICA COMICS DIGEST #230
LIFE AFTER #6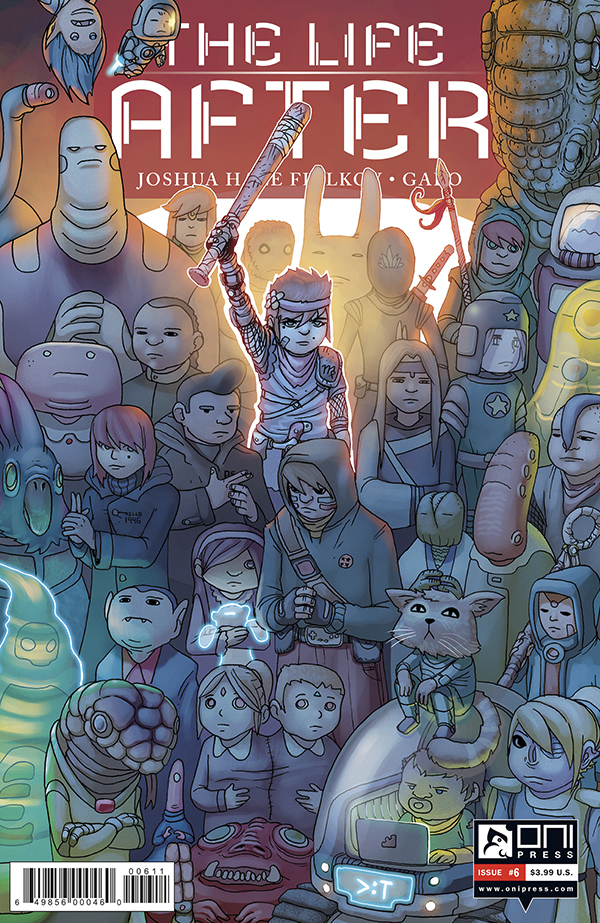 Jude, Hemingway, and Nettie have managed to escape both the Consultant and their endless pit of a prison. However, they soon find themselves lost and in danger of capture once again, this time by a militant gang of kids stuck in Purgatory. Meanwhile, Tom Foreman (Chief Engineer of Purgatory and Adjacent Plains) receives an intriguing offer from his counterpart, and the Consultant has a spiritual awakening of the fluffy kind.
PRINCESS UGG #7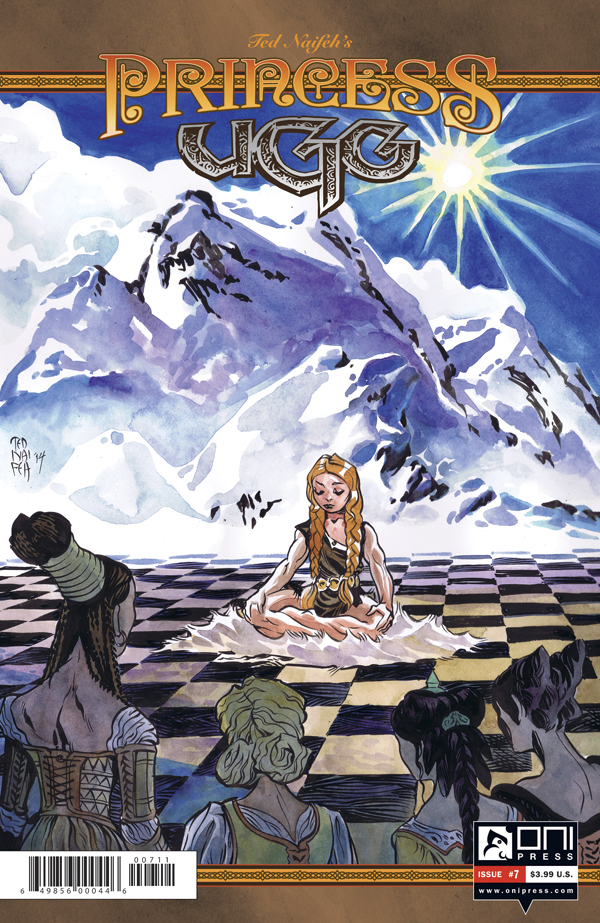 Invited to the palace of the heirless Queen Astoria of Atraesca, Ülga and the other princesses perform for her entertainment. But on their way back to the academy, the girls find themselves prisoners of a political plot concocted by Julifer's father, the Prime Minister.


PURGATORI #5
QUANTUM & WOODY MUST DIE #1 (OF 4)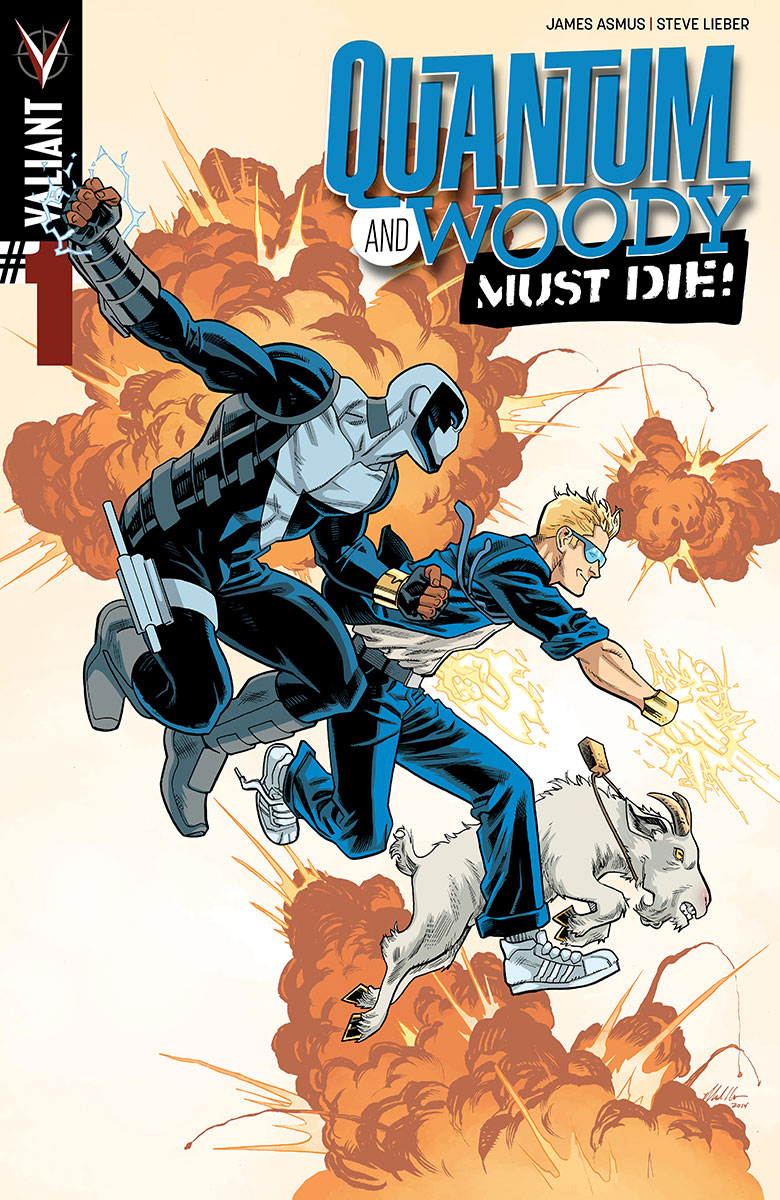 Multiple Harvey Award nominee James Asmus (Quantum and Woody, The Delinquents) and Eisner Award-winning artist Steve Lieber (The Superior Foes of Spider-Man) are here to bring the most talked-about, most awardnot-winning-est heroes in comics to a whole new high! Unfortunately, there are a bunch of people that would like to kill them up there.
They came. They saw. They pissed off a whole lotta folks. And now a team of mystery vigilantes has singled out the world's worst superhero team for complete and utter destruction. The fi rst target: their minds! But who are these all-new enemies? Are Quantum and Woody hitting it off with a sexy duo of cat burglars? And, dear god, what have they done to the goat? Is this the real life? Is this just fantasy? Sex Criminals isn't the only comic that can quote Queen, comics fans - here come Quantum and Woody! (Or so they think! [Trippy, right?!])
SONIC BOOM #4
TAROT WITCH OF THE BLACK ROSE #90
UNITY #14
X-O MANOWAR #32

MARVEL
ALL NEW INVADERS #14
AMAZING X-MEN #16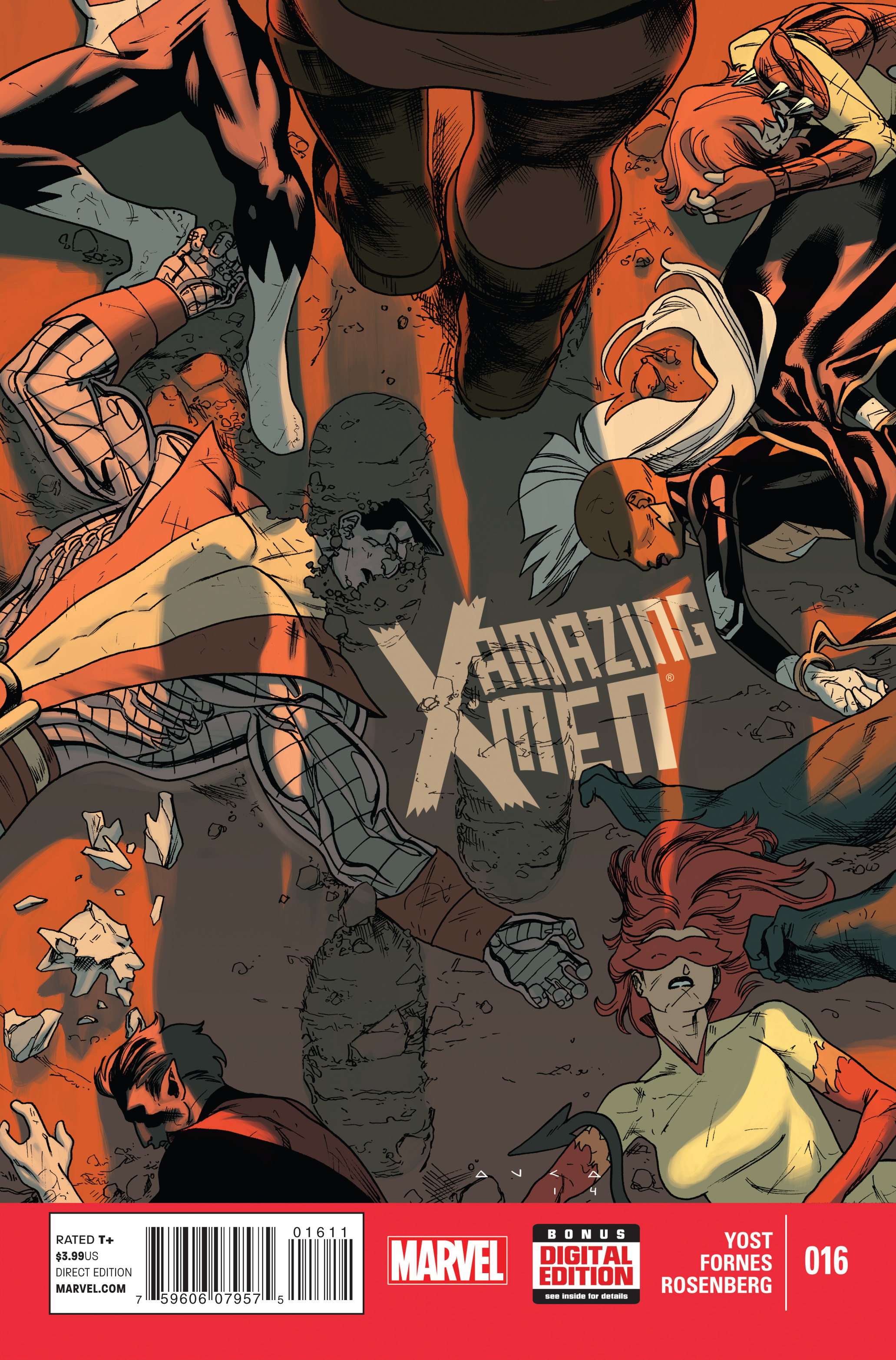 THE ONCE AND FUTURE JUGGERNAUT 2 of 4
Attempting to create a new Juggernaut, the Gem of Cyttorak is calling out.
And none hears the call more than those who have previously housed the power of Cyttorak, Cain Marko and Colossus.
But they aren't the only ones out to find the Gem. Can the X-Men uncover its location before it's too late? And can Colossus resist the temptation of the power of Cyttorak?
DEADPOOL #41
INHUMAN #11
Reader and Iso are back and in horrible danger!
The throne of Attilan is empty! Who will rise?
MARVEL UNIVERSE ULT SPIDER-MAN WEB WARRIORS #3
NEW AVENGERS #29 TRO
NOVA #26
SECRET AVENGERS #12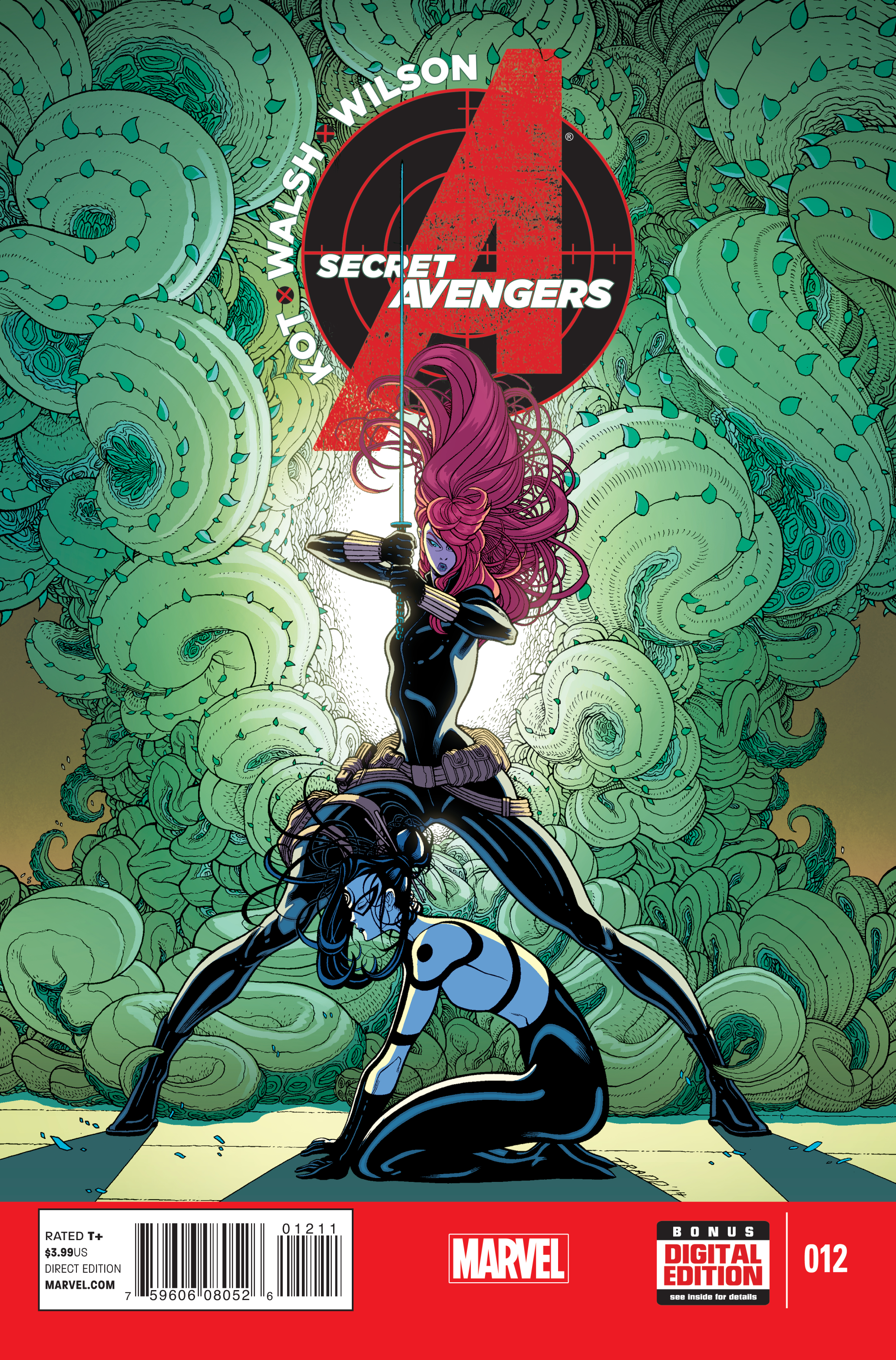 WELCOME TO THE NURSERY
The horror! Oh, the horror!
Black Widow and Lady Bullseye might just have to deal with this together.
With Maria Hill gone, what happens with the rest of the team?
SPIDER-MAN 2099 #8 SV
SPIDER-MAN AND X-MEN #2
THOR #4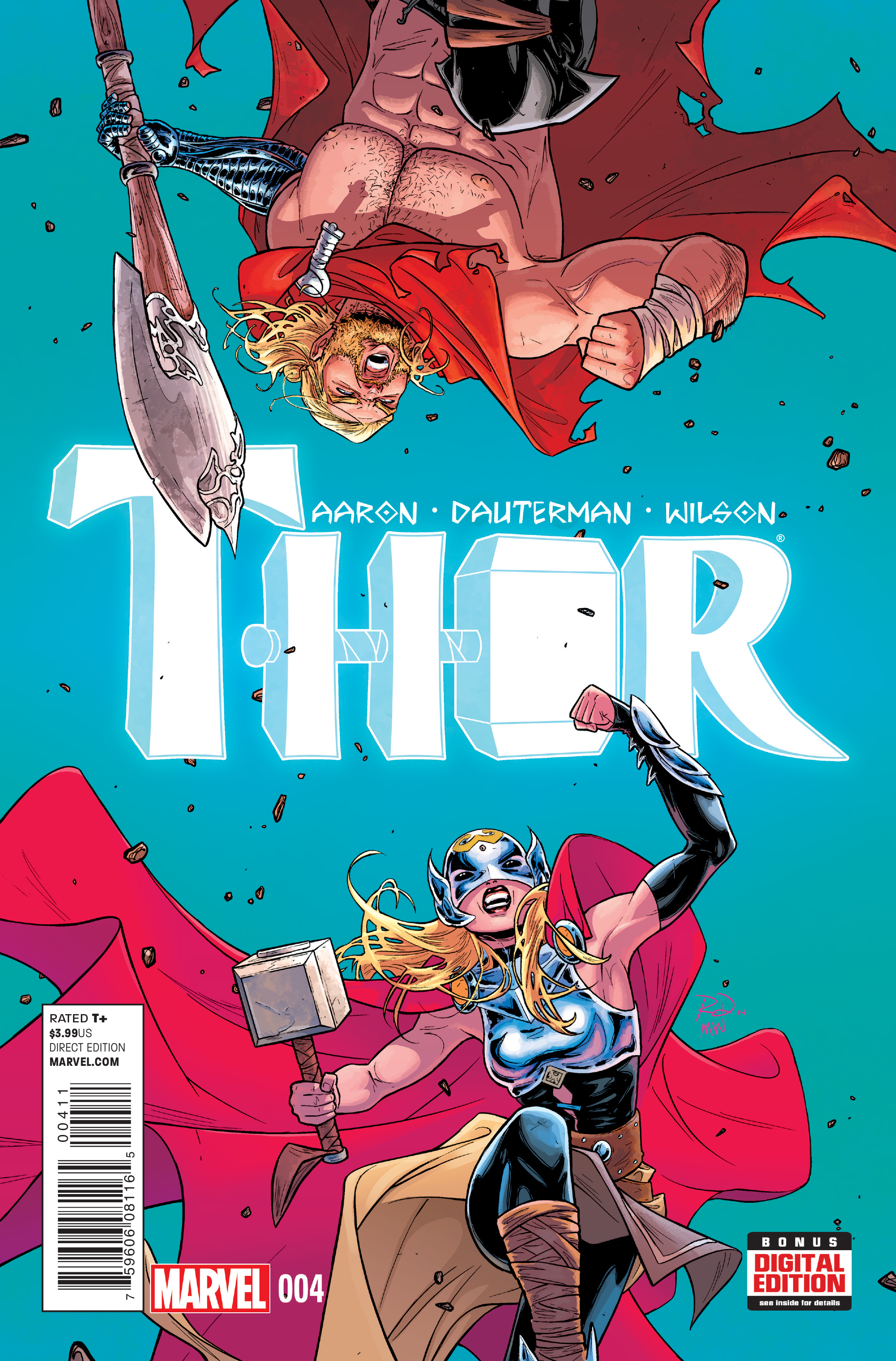 The Odinson is back. And he clearly doesn't like that someone else is holding his hammer. You know what that means, right?
THOR VS. THOR!
UNCANNY AVENGERS #1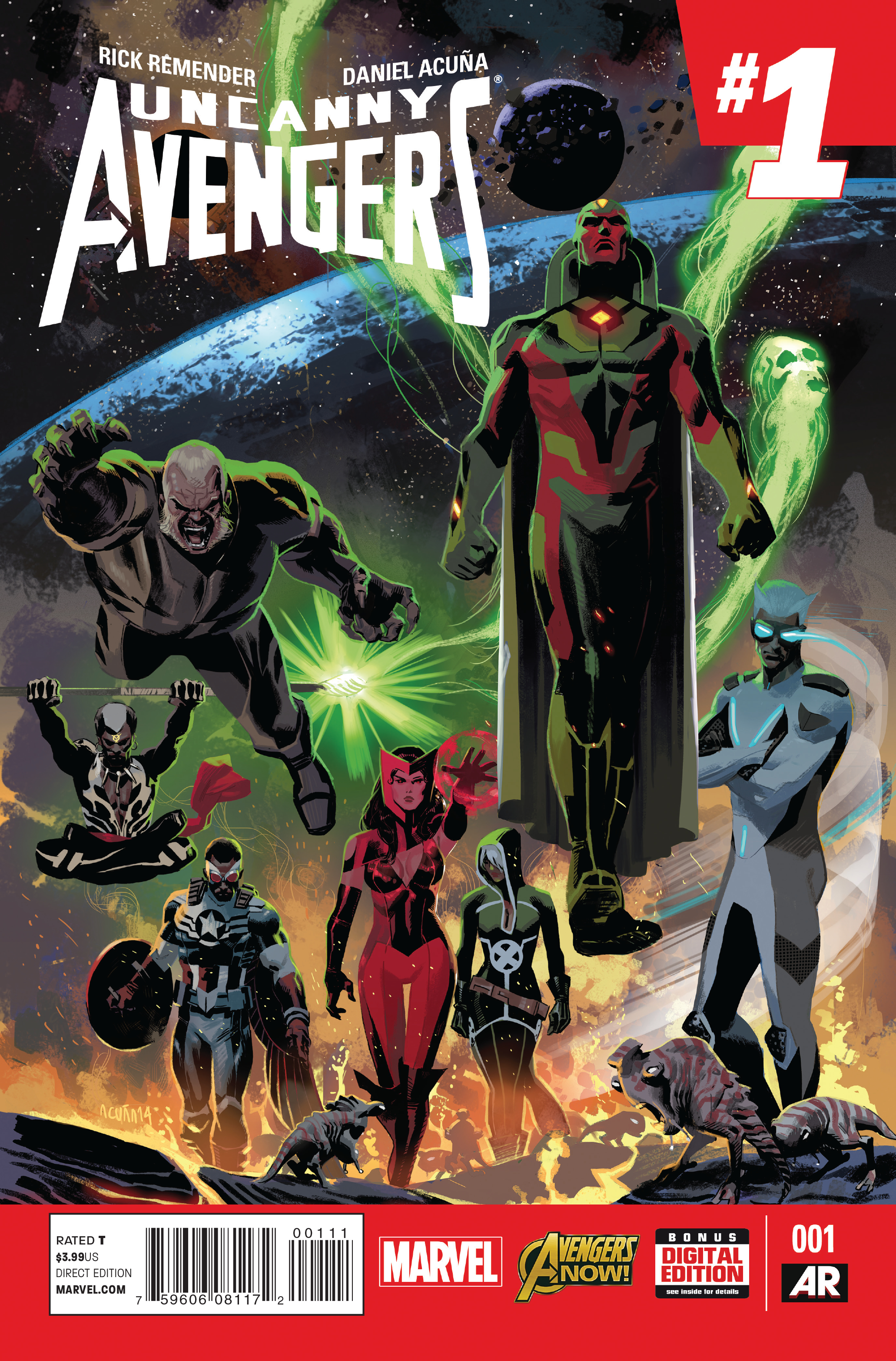 COUNTER-EVOLUTIONARY PART 1
From the ashes of AXIS an all-new, all different Avengers assemble!
The tragedy at the end of AXIS has left the Uncanny Avengers vulnerable, and someone is taking advantage of it.
One of the Avengers oldest foes returns with a terrible secret that will, all hyperbole aside, shatter the lives of two members of the squad.
What is Counter-Earth? What terrible secrets does it house?
UNCANNY X-MEN #30
WOLVERINES #4