New in store this week: the creators of The Walking Dead new supernatural horror comic OUTCAST, Ed Brubaker's early crime series CRIMINAL is back in print, a collection of Disney fairy tale film stars in the DISNEY PRINCESS OMNIBUS, the finale of critically adored superhero comedy THE SUPERIOR FOES OF SPIDER-MAN, an anthology of THE ONES WITH DEADPOOL, Da Vinci Code fans will love REVELATIONS, all ages fantasy EYE OF NEWT, discover how to survive when you're stuck in purgatory in THE LIFE AFTER, Ben Templesmith's Lovecraftian apocalypse SQUIDDER, shark-punching action hero BLACK DYNAMITE, and new collections for THE FLASH, CROSSED, BLACK SCIENCE, GREAT PACIFIC, THE SPIRIT and NICK FURY: AGENT OF SHIELD.
What are you looking forward to reading? Talk to us @DavesComics!

68 TP VOL 04 RULE OF WAR The Vietnam War is over, but CIA Special Agent Declan Rule's war has just begun. With the vicious, well-trained German Shepherd Nero at his side, he will journey deep into the humid, blood-soaked hell of Cambodia in search of a madman, a demented neurosurgeon bent on the creation of a hard-wired army of the weaponized, radio-controlled undead whose mad plans murdered Rule's only son.
Collects '68: RULE OF WAR #1-4 & '68: HALLOWED GROUND
BIG HERO 6 ESSENTIAL GUIDE HC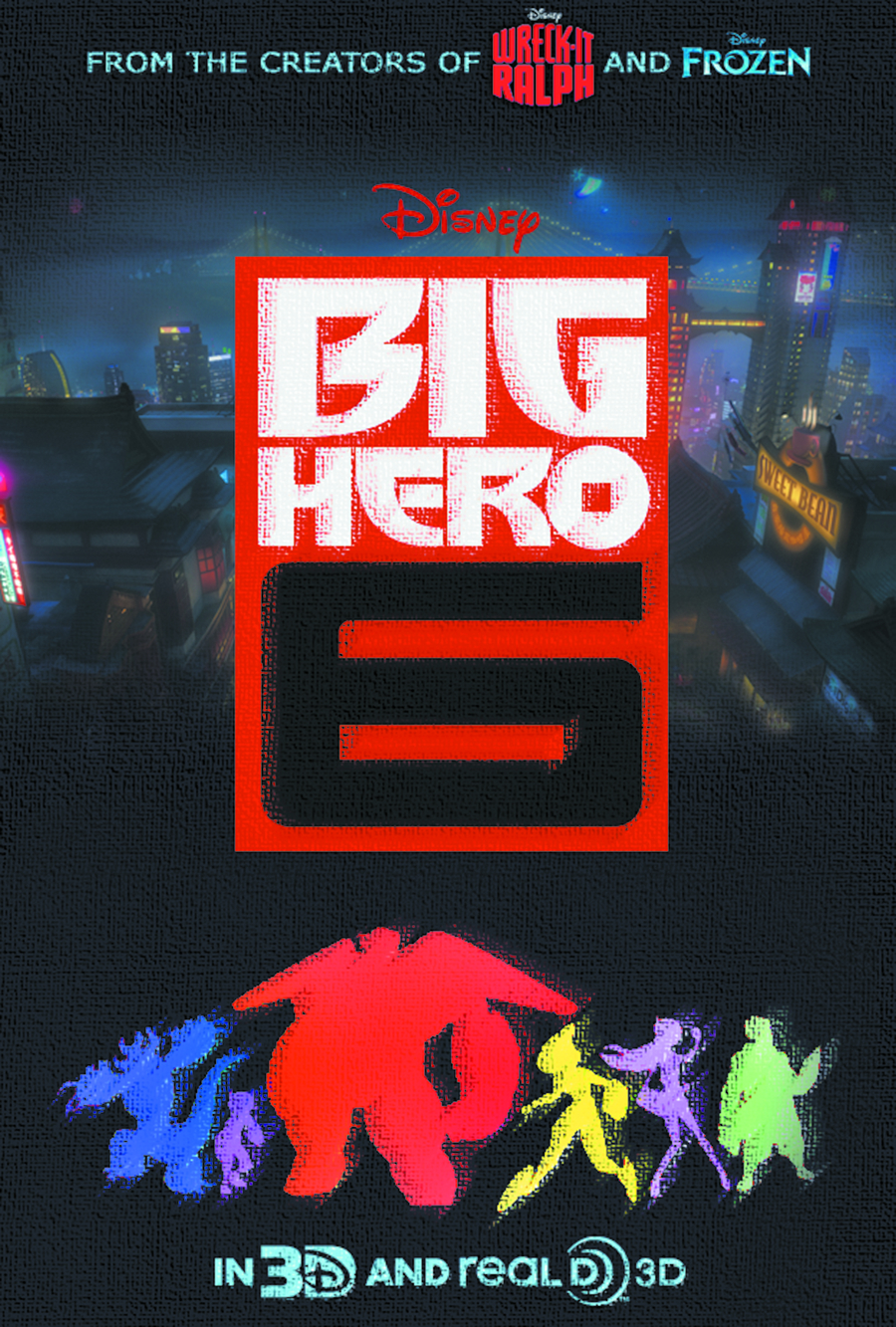 Big Hero 6 features brilliant robotics prodigy Hiro Hamada, who finds himself in the grips of a criminal plot that threatens to destroy the fast-paced, high-tech city of San Fransokyo. With the help of his closest companion - a robot named Baymax - Hiro joins forces with a reluctant team of first-time crime fighters on a mission to save their city. Packed full of fun facts, character profiles, and amazing stills from the movie, Big Hero 6: The Essential Guide is the ultimate guide to Disney's newest hit film.
BLACK BUTLER TP VOL 19 In accordance with the wishes of Queen Victoria, young Earl Ciel Phantomhive embarks on a jaunt to Germany with his elite butler, Sebastian, in tow. Gruesome and mysterious deaths are occurring on the continent, and along with the fear of contagion that permeates the air there are also rumours of witches and werewolves running amok. When Ciel's party heads right into the heart of a cursed forest where supernatural creatures are said to dwell, they run straight into a witch! In fact, several of them! And the village head is none other than a little girl who appears as though she's stepped out of a fairy tale!
BLACK DYNAMITE TP HE'S A POWDER KEG OF BLACK FURY THAT'S ABOUT TO EXPLODE!
The baddest kung-fu cat to ever appear on screen is coming to comics so you suckers better duck! Former CIA agent, international ladies man, and sworn ass-kicking enemy of The Man... he's BLACK DYNAMITE - and he's about to walk into the most dangerous journey of his life!
BLACK SCIENCE TP VOL 02 WELCOME NOWHERE The Anarchist League of Scientists has lost their leader, the most recent victim of the Pillar's violently random jumps through the Eververse...but are they really random? As the survivors fight their way through a world where magic and science are one and the same, the secrets of their predicament slowly come to light...and illuminate a terrible truth.
Collects BLACK SCIENCE #7-11
CISCO KID JOSE LUIS SALINAS & ROD REED TP VOL 01 Based on the Western character created by legendary short story writer O. Henry in his 1907 short story "The Caballero's Way," The Cisco Kid starred in a comic strip that ran for fifteen years. Volume One reprints this classic American comic strip by Rod Reed and Jose Luis Salinas from its beginning on January 15, 1951 to January 31, 1953 with an introduction by Sergio Aragonés, rarely seen Salinas artwork, biographical information, and more!
CRIMINAL TP VOL 01 COWARD The bestselling crime series returns to print in strikingly-designed new editions from Image, starting where it all began: CRIMINAL, VOL. 1: COWARD-a new take on noir that turned the heist story on its head and created a whole new underworld for BRUBAKER & PHILLIPS to explore.
BRUBAKER & PHILLIPS' recent series FATALE and The FADE OUT have brought their work to a wider audience of new readers, and now is the perfect time to show them the work that made the award-winning team's reputation!
CROSSED TP VOL 11
The Crossed universe is an unyielding nightmare vision of animal depravity and homicidal insanity. In this volume, two of the industry's best new talents come together to tell very different stories of despair. Simon Spurrier takes you to a picturesque environment in the English countryside with tweeting birds, friendly vicars, crumpets and jam, and a mob of Crossed lurking near the duck pond. No one sees Wheezy the fat asthmatic kid hiding up in the old tower but if he shows his face it will only be the farmer's wife between him and a bloody fate. The problem is, she's Crossed too. And newly-Crossed Justin Jordan tells his first diabolical tale as two women attempt to escape the band of monsters out for their blood. When a mysterious unseen Samaritan helps them escape to a sanctuary it seems as though they've found what little safety there is in the new world order. But trusting anyone in the world of Crossed usually leads to a gut-wrenching and miserable end. Crossed Vol 11 TP collects Crossed 2014 Annual and issues #57 - 61 of the ongoing Crossed: Badlands comic book series.
DEADPOOL TP ONES WITH DEADPOOL Four tales of everyone's favourite Merc with a Mouth! When WaterWorld hires Deadpool to protect their theme park, he winds up face-to-snout with Brute Force: Protectors of the Environment (look 'em up!) in a story written by star of The League and NTSF:SD:SUV Paul Scheer and Nick Giovannetti! Then, mysterious foes try to steal Wolverine's DNA to clone him - but Logan's old pals Deadpool and Steve Rogers are on the case! And Ben Acker and Ben Blacker, mad minds behind The Thrilling Adventure Hour, reveal the Secret of the White Caption Boxes as Deadpool takes on Madcap - with unexpected results! Finally, Deadpool "helps out" Spider-Man by donning his webs - but why doesn't Spidey seem to appreciate it?! Collecting DEADPOOL BI-ANNUAL #1, DEATH OF WOLVERINE: DEADPOOL & CAPTAIN AMERICA #1 and DEADPOOL ANNUAL (2013) #1-2.
DISNEY PRINCESS OMNIBUS VOL 01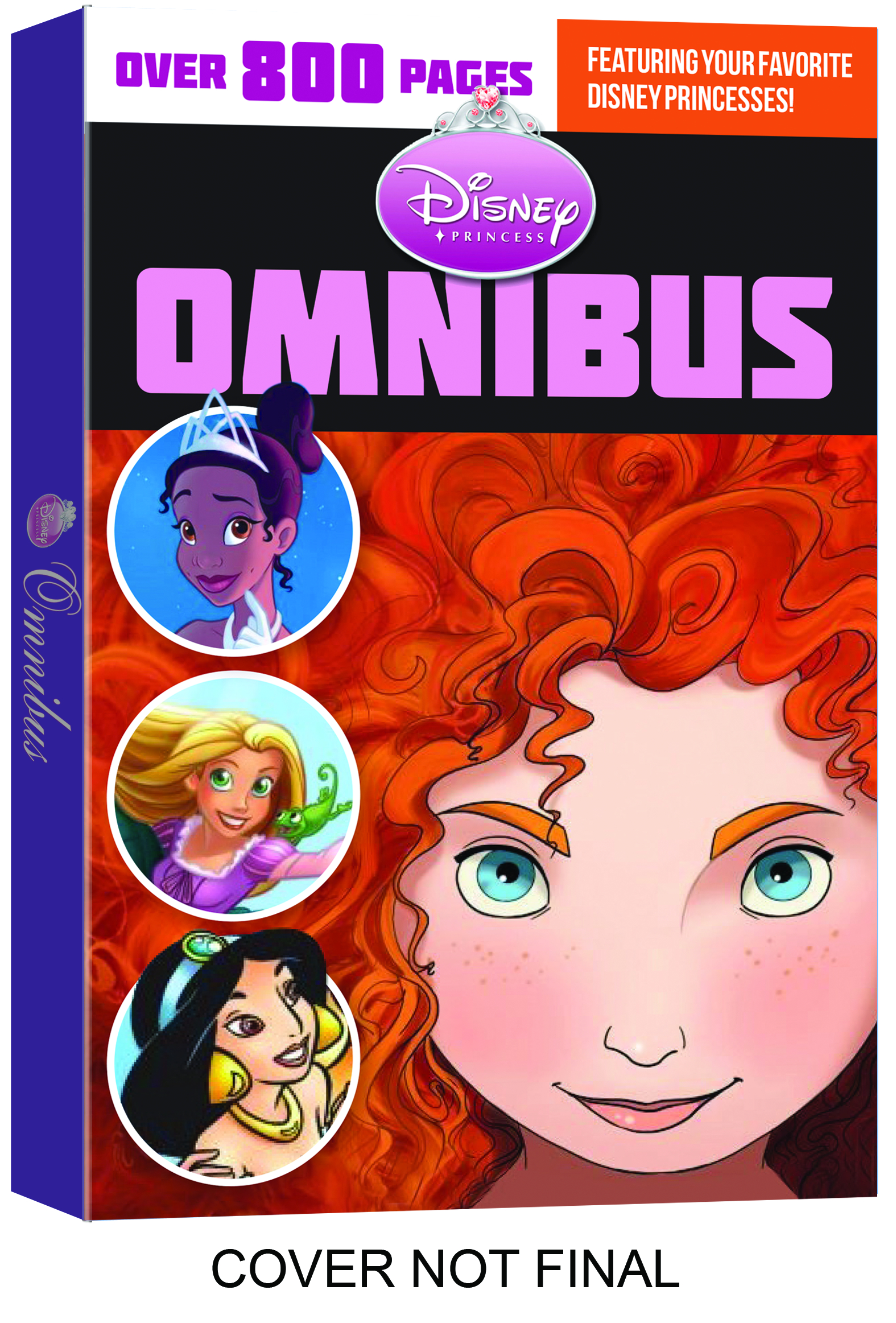 For years, Disney's Princesses have charmed audiences the world over in their spellbinding animated films, winning the day with wit and pluck as the power of love keeps the darkness at bay. Return to these thrilling worlds of magic, danger and romance in this timeless graphic novel collection from Disney's own master storybook artists! Every Disney Princess film is retold in this 800-page storytime treasure that Princess fans will cherish for a lifetime. Stories Include: Snow White, Cinderella, Sleeping Beauty, The Little Mermaid, Beauty and the Beast, Aladdin, Pocahontas, Mulan, The Princess and the Frog, Tangled, and Brave.
DUNGEONS & DRAGONS LEGEND OF DRIZZT TP VOL 01 HOME Adapting the famous series by R.A. Salvatore, beginning with Book 1 of the Dark Elf Trilogy, Homeland. Travel back to strange and exotic Menzoberranzan, the vast city of the Drow and homeland to Icewind Dale hero Drizzt Do'Urden. The young prince of a royal house, Drizzt grows to maturity in the vile world of his dark kin. Possessing honor beyond the scope of his unprincipled society, young Drizzt faces an inevitable dilemma. Can he live in a world that rejects integrity?
EC ARCHIVES VAULT OF HORROR HC VOL 04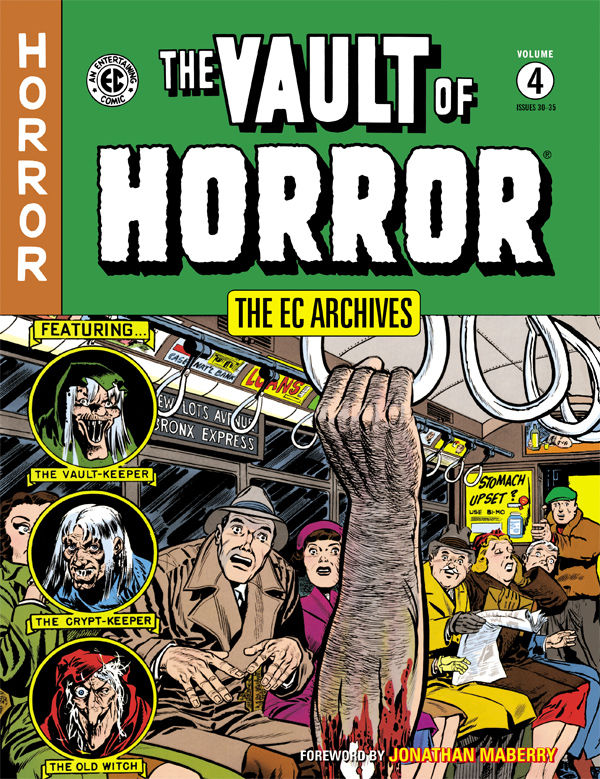 Dark Horse Comics brings even more macabrely majestic stories from the vault! This terrifying tome has been digitally recolored-using Marie Severin's original palette as a guide-and features stories drawn by all-star comic artists Johnny Craig, Graham Ingels, Joe Orlando, Jack Davis, Jack Kamen, and George Evans! Collects Vault of Horror #30-#35 in full color! Featuring a foreword by Bram Stoker Award Winning author Jonathan Maberry!
Includes all the original ads, text pieces, and letters!
EERIE ARCHIVES HC VOL 18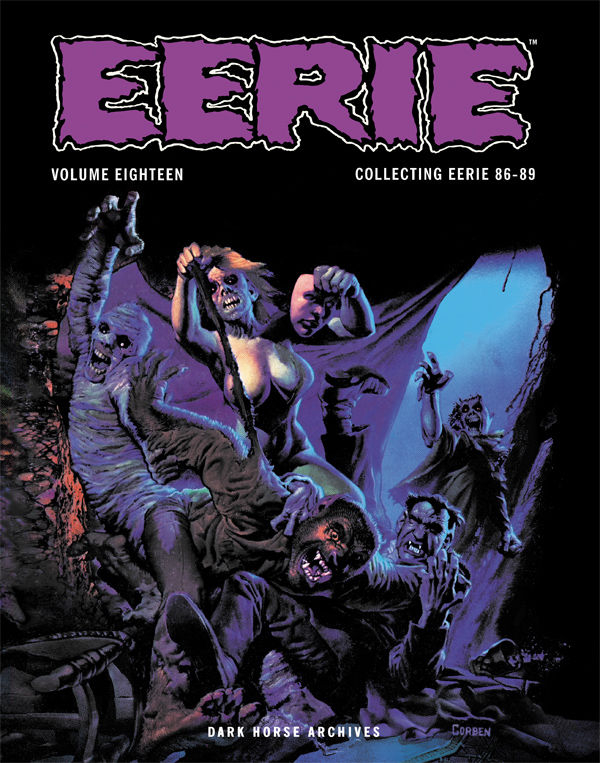 Eerie Archives Volume 18 celebrates the unique horror work of Richard Corben. In addition to running some of the best Corben shorts from the seventies, this volume also includes a new interview between Corben and longtime collaborator José Villarrubia! Horror masters Bruce Jones, Bernie Wrightson, and Alex Nino also contribute! Collects Eerie #86-#89!
Exclusive new Richard Corben interview!
EYE OF NEWT HC Legendary illustrator Michael Hague takes readers on a strange and fantastic journey in Eye of Newt! As a young wizard's apprentice, Newt, embarks on a wonderful and perilous quest through the mysterious Netherworld and beyond, he learns a dark secret that could shape his entire destiny! Collects the four-issue miniseries.
Gorgeously illustrated in the classic fantasy style!
For fans of The Hobbit and Harry Potter!
FLASH HC VOL 05 HISTORY LESSONS (N52)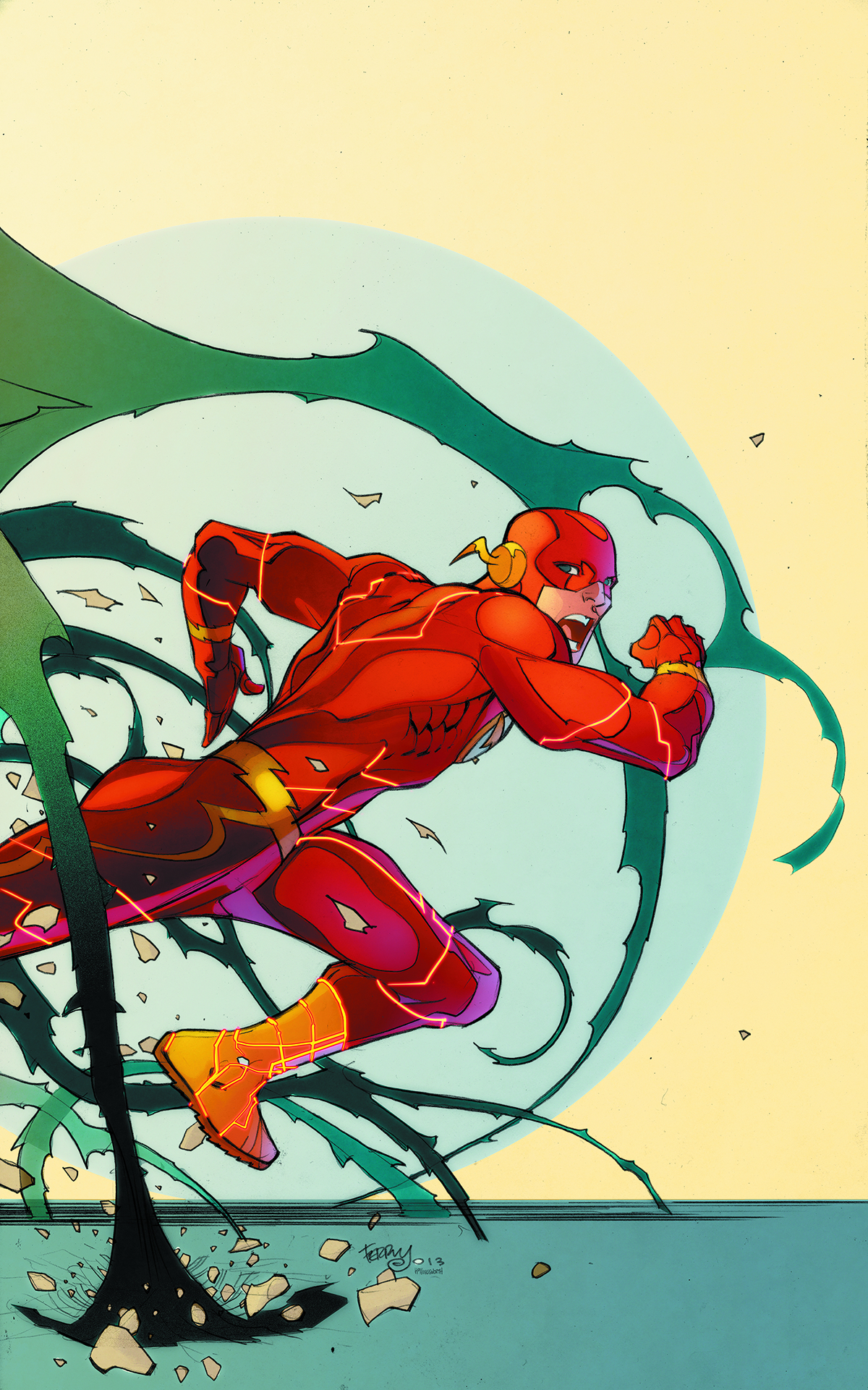 In these stories from issues #26-29 and FLASH ANNUAL #2, find out how Barry Allen adjusts after his battle with Reverse-Flash! Plus, witness the first meeting of The Flash and Green Lantern!
GREAT PACIFIC TP VOL 03 BIG GAME HUNTERS Adventure junkies, come to New Texas and seek your fortune on its plastic shores! The sci-fi saga of a young man's quest to turn an island of trash into sovereign land continues, as the settlers grapple with confounding new threats including addiction, mysterious and cruel interlopers, and all-out civil war.
Collects GREAT PACIFIC #13-18
JUDAS THE LAST DAYS TP Two thousand years after he betrayed Messiah, Judas Iscariot is still alive, wandering a world he doesn't recognize. A world where the strangest of fictions have come true: monsters, immortals, gnome-librarians who monitor human history-they're all real. And all Judas wants to do is kill himself. So why can't he? The most transcendent story of the year is here in this all-new original graphic novel chronicling history's preeminent backstabber and his quest for suicide.
KATABASIS I TP In Greek mythology, a Katabasis was the journey to the underworld and into one's shadow Self to confront and attempt to overcome elements of one's own psyche.
KATABASIS I is an art book with mythological and historical references that presents all the works displayed at the sold out menton3 Last Rites Gallery show "KATABASIS I" held during April 2014 in New York City.
The book includes developmental works that were part of menton3's inward journey to bring forth the images, as well as in-depth discussion and analysis covering experiences and understandings from the process of creating the pieces along with the presentation of Katabasis from mythology with a focus on the classic story of Orpheus and Eurydice.
LIFE AFTER TP VOL 01
Jude's life is nothing special. It seems like every day is just a repeat of the last one, until one day, he meets a woman and can suddenly see into her past -- revealing that he is actually in Purgatory for suicides. Now that he's awake, he and the legendary Ernest Hemingway are on the path to change things in the afterlife for the better. Of course, that might not sit very well with the bigwigs down below or up above. Can just a few people change the course of billions of souls? Collects the first five issue of the ongoing series.
MAXX MAXXIMIZED HC VOL 03 Volume 3 continues the re-presentation of Sam Kieth's and William Messner-Loeb's groundbreaking series, The Maxx, with all new colors by Ronda Pattison.
Collects issues #9-12!
MELANCHOLY OF SUZUMIYA HARUHI CHAN GN VOL 09 The New York Times-bestselling property is back in this gag comic featuring the uber-cute Haruhi-chan! With the addition of new (and wholly unexpected) characters to the world of Haruhi-chan, the Agency is working overtime to combat any potential rifts in reality. The day-to-day trials and tribulations of Koizumi, Mori, and Arakawa, working furiously behind the scenes, are finally brought to light!
NICK FURY CLASSIC TP VOL 02 AGENT OF SHIELD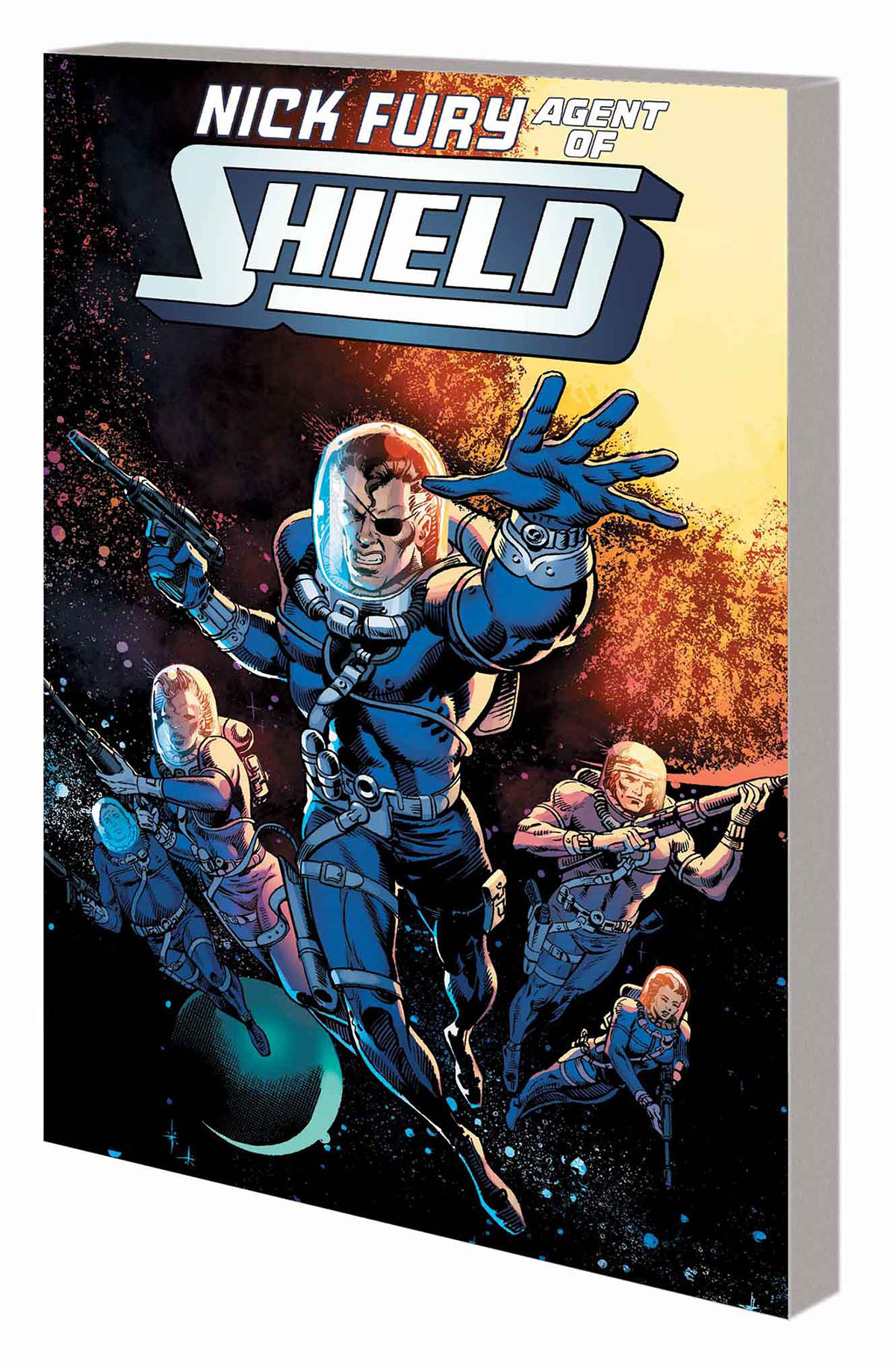 There's never a dull day at S.H.I.E.L.D. Not when there's the latest Helicarrier to launch and fresh agents to whip into shape. And definitely not when Madame Hydra lures Nick Fury and the team to her new base, where the Yellow Claw lies in wait! But it's not all bad news - not when Nick's staunchest ally, a certain death-defying dependable, makes his glorious return! If the S.H.I.E.L.D. team can survive their Hydra Affair, they'll face an Apogee of Disaster in space when the nightmare named Lohan goes techno-viral. Good thing the Fantastic Four are on hand to lend their extraterrestrial expertise! The deadliest threats of all lie in wait. though, when Baron Von Strucker is reborn - at the hands of the Red Skull! Collecting NICK FURY, AGENT OF S.H.I.E.L.D. (1989) #12-23.
OUTCAST BY KIRKMAN & AZACETA TP VOL 01 NEW HORROR SERIES FROM THE WALKING DEAD CREATOR, ROBERT KIRKMAN!
Kyle Barnes has been plagued by demonic possession all his life and now he needs answers. Unfortunately, what he uncovers along the way could bring about the end of life on Earth as we know it.
Collects OUTCAST BY KIRKMAN & AZACETA #1-6
REVELATIONS TP WHY WE LOVE IT: We love that luminary writer Paul Jenkins (Wolverine: Origin) and world-renowned artist Humberto Ramos (The Amazing Spider-Man) teamed up to unfold a sophisticated story of religion, murder, and mystery. It kept us guessing until the end!
WHY YOU WILL LOVE IT: The beautiful work of Humberto Ramos unfolds a story of religion, atheism, murder, and mystery, as told by Paul Jenkins. Fans of Constantine and the BBC's Sherlock will not want to miss this tale of corruption through the eyes of an outsider.
WHAT IT'S ABOUT: London detective Charlie Northern is a devout atheist, but when the pope's successor dies suddenly and mysteriously, he has no choice but to step foot back in church. Sidestepping nefarious local politics and a crooked police force, Northern comes face-to-face with hundreds of years of conspiracy and corruption in the seat of the world's wealthiest religion. Some signs point to the supernatural, but a good detective knows the sins of man when he sees them. Collects the complete miniseries (issues #1-6).
SAVAGE SWORD OF CONAN TP VOL 18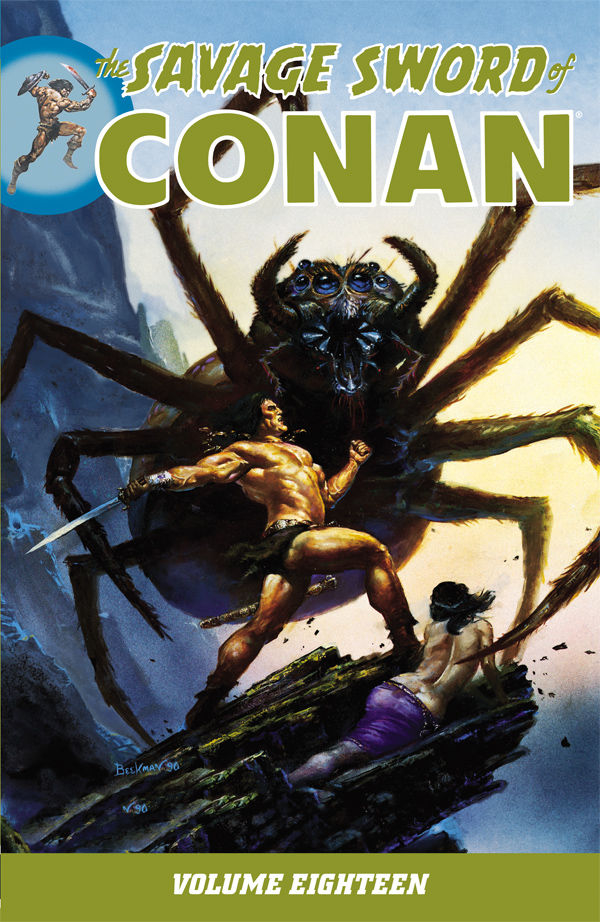 Taken prisoner in far-flung Zamora, Conan is discovered to resemble the land's demigod of legend, prophesied to return to champion Zamora in war. Conan is paid handsomely to lead "his" people, but finds that battle against countless enemies is to be preferred to facing the wrath of an angry god! Collects Marvel's The Savage Sword of Conan the Barbarian #181-#190.
SHOWCASE PRESENTS BLUE BEETLE TP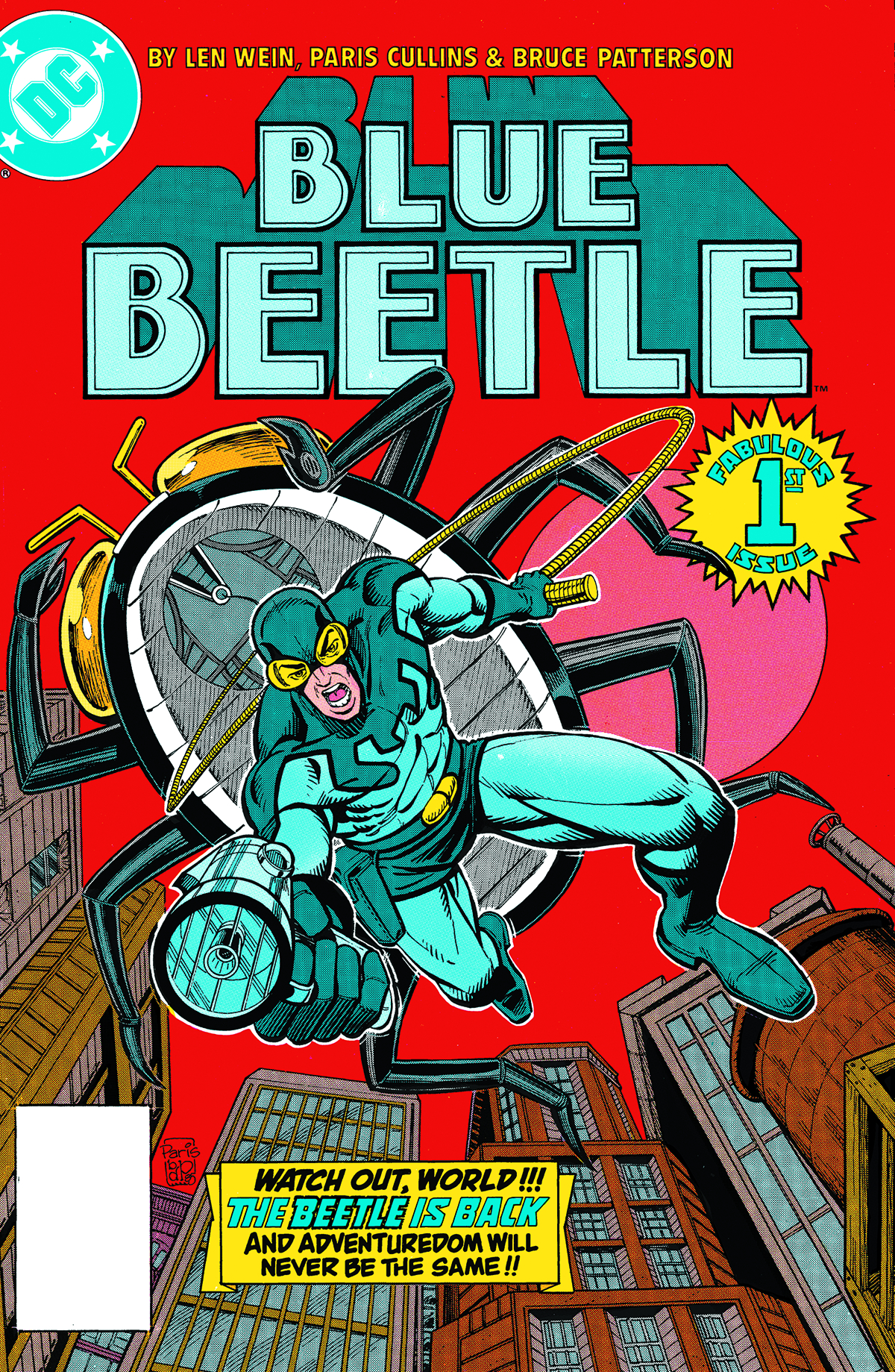 This value-priced title collects the entire 24-issue run of BLUE BEETLE from the 1980s, including the Beetle's battles against DC Universe villains Chronos and Dr. Alchemy. Includes appearances by The Question and the Teen Titans in stories from BLUE BEETLE #1-24.
SOUL EATER TP VOL 24 DWMA braces for the final showdown as the Kishin awakens from his slumber at heart of the moon. Unable to contain his rage, Noah is the first to attack, the Book of Eibon and "BREW" fueling his assault. But despite his formidable efforts, Noah is overcome not by the Kishin, but by the sudden appearance of Crona. With the world hanging in the balance, DWMA can only wonder who will prove to be the greater foe - the Kishin or Crona!
SQUIDDER TP An old soldier from a forgotten war in a post-apocalyptic world that has left him behind is one of the last of the legendary Squidder Legions. Can a discarded relic with a death wish and a rebellious Squid priestess overthrow humanity's tentacled alien overlords? Ben Templesmith returns to his roots to finally do the tentacle/Cthulhu-orientated book he's always promised!
SUPER DINOSAUR TP VOL 04 Super Dinosaur and Derek Dynamo come face-to-face with a new threat unlike any they've faced before. Who is TYRANNOSAURUS X?! And where in the world is Derek's mother?


SUPERIOR FOES OF SPIDER-MAN TP VOL 03 GAME OVER Voted one the best mainstream super-hero comics of 2013 by the Onion A.V. Club!
Only five villains stand between New York and total chaos in the streets of Manhattan. The problem? Those villains are the Superior Foes. And now the world's most dangerous villains are up against the world's most dangerous thing: the truth! A year of duplicity and double crossing has led to this! Who will live, who will die, who will get the head of Silvermane? The gang war begins as everyone clashes in a big fight over Silvermane's head. Lives are lost, feelings are hurt, and car keys get misplaced as the Foes take on all comers! The sleeper hit of the year continues as Spencer and Lieber bring this rollicking tale of evil to its ultimate hour! Collecting SUPERIOR FOES OF SPIDER-MAN #12-17.
WILL EISNER SPIRIT ARTIST ED HC VOL 02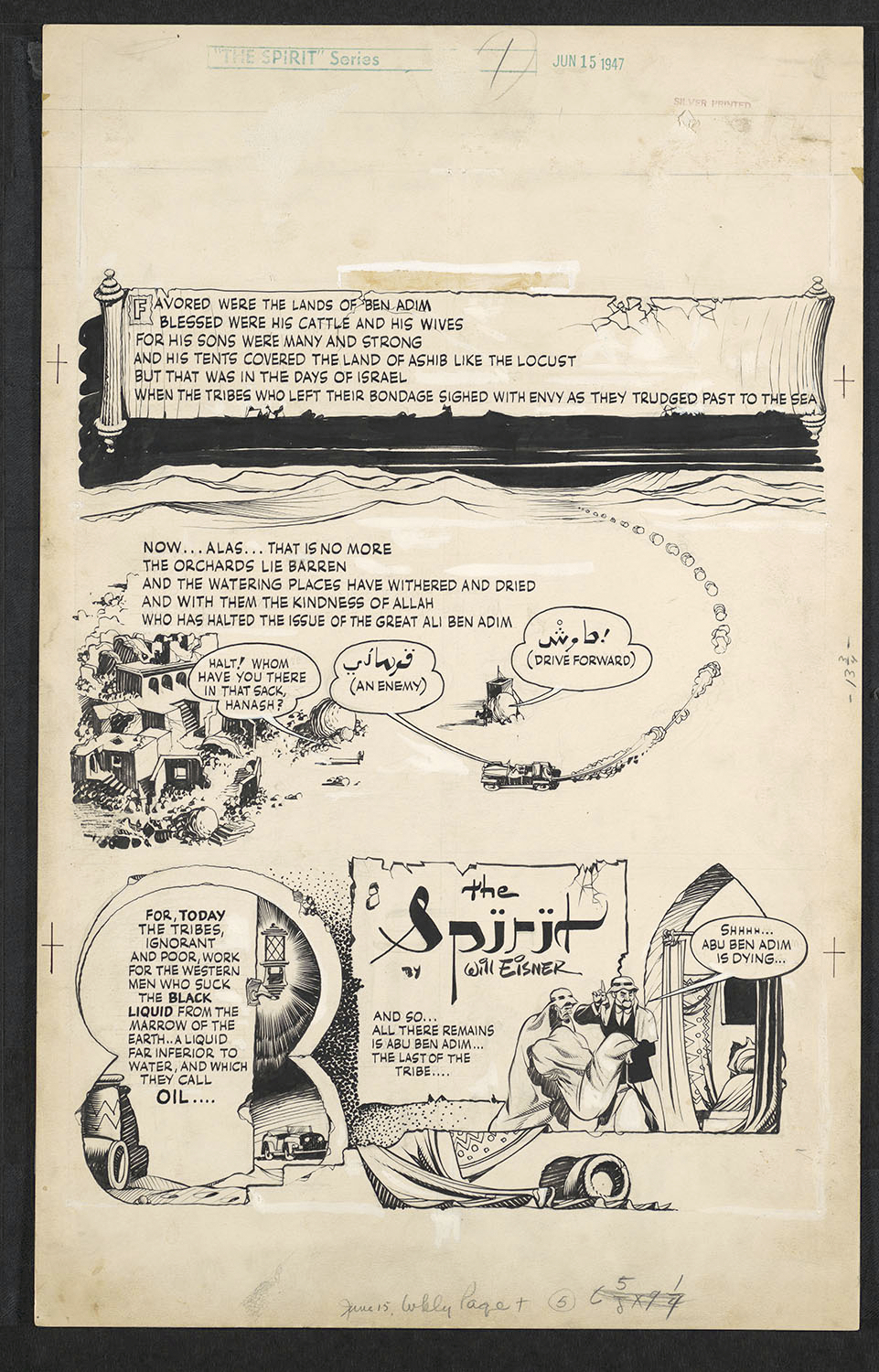 Will Eisner's work on The Spirit was in its way, as groundbreaking as Orson Welles' Citizen Kane. Both artistic achievements rewrote the book on sequential storytelling, and had lasting impacts on all that followed them. Last Year IDW Publishing released Volume One of Will Eisner's Spirit Artist's Edition to universal acclaim (including being nominated for, appropriately enough, an EISNER award). Volume two will contain stories from the same glorious post-war period of 1946 - 1950, along with some of the very best from Eisner's run. If you are a fan of the first book (or are kicking yourself for missing it), make sure you don't get caught short-it just doesn't get any better than this!
WRAPPED IN PLASTIC TWIN PEAKS SC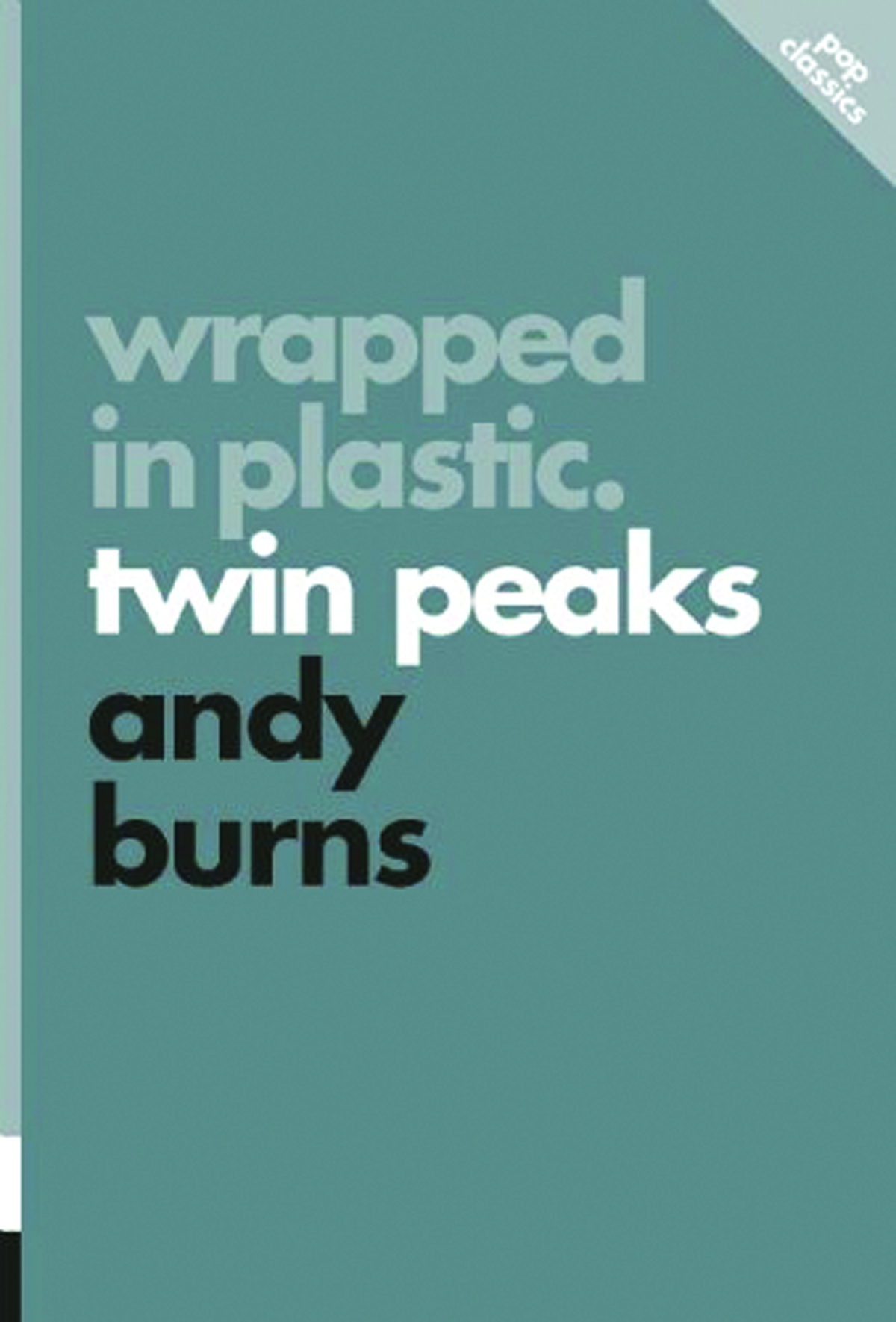 In 1990, avant garde filmmaker David Lynch and acclaimed television writer Mark Frost teamed up to create a television show that would redefine what the medium could achieve in a one-hour drama. With Twin Peaks, the duo entranced audiences with the seemingly idyllic town, its quirky characters, and a central mystery - who killed Laura Palmer? In a town like Twin Peaks, nothing is as it seems, and in Wrapped in Plastic, pop culture writer Andy Burns uncovers and explores the groundbreaking stylistic and storytelling methods that have made the series one of the most influential and enduring shows of the past 25 years.