CREATE YOUR OWN COMIC HERO PX ZOMBIE 4IN AF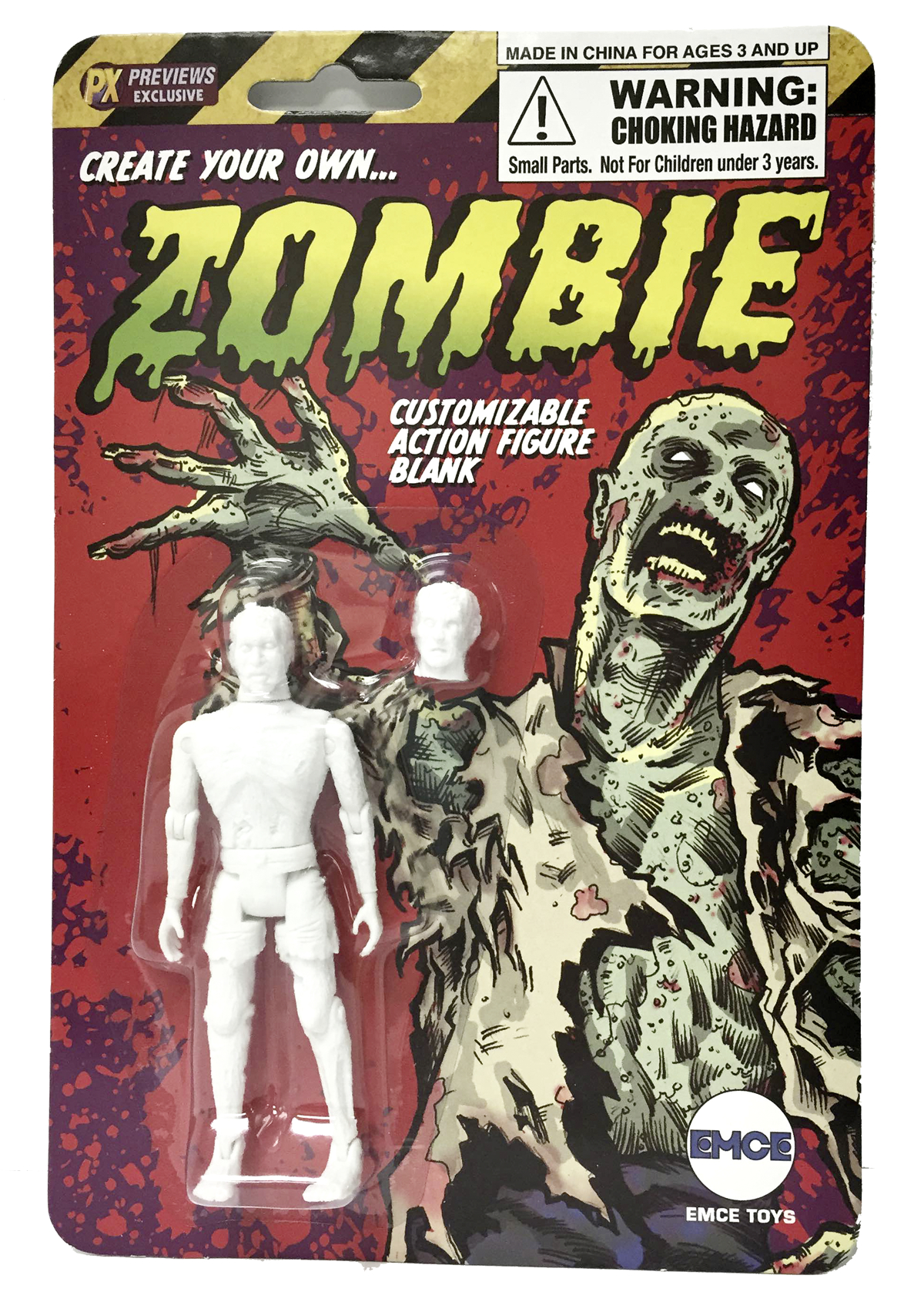 It's a possible action figure, it's a customisable model kit -- it's both!
Whether you just want to expand the legion of undead you invented with your "CREATE YOUR OWN ZOMBIE" customising kit, or if you're an experienced customise looking for a solid foundation blank to build on, this individual carded figure is for you.
Each card contains a solid zombie 4" scale action figure blank body with 12 points of articulation, a mounted zombie head, a spare zombie head in a more advanced state of decay, a set of spare arms and legs. Made of pliable PVC plastic, these figures can be carved with hobby knives and painted with model kit paints to bring any original character (back) to life!

BREAKING BAD TOP TRUMPS
Top Trumps doesn't get much more hardcore than Breaking Bad!
Pit Heisenberg against Walter White if you wish! But who will win Jessie or Hank?
FABRIKATIONS BATMAN SOFT SCULPT PLUSH FIGURE Fabrikations is a new line of 6" soft sculpted figures from Funko. Each figure features a rotating head and vinyl accessories and were created with the collector in mind. Each Fabrikation Soft Sculpture is filled with a dense foam to achieve a high-end lush feel and weighted to allow each figure to stand securely.
POP ARKHAM ASYLUM BATMAN VINYL FIGURE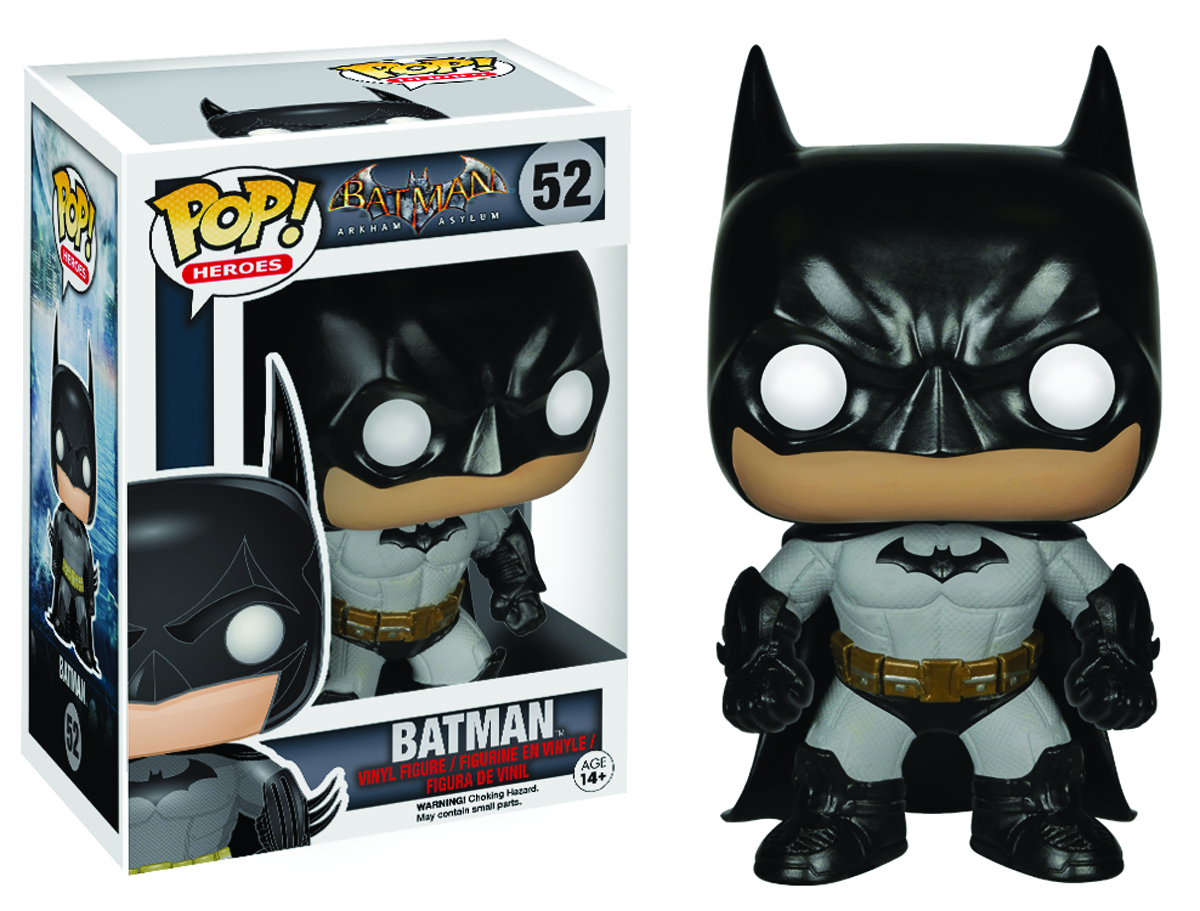 One of the best-selling and most acclaimed games of the last decade, Batman: Arkham Asylum joins Funko's POP! Vinyl Figure collection with a new line-up of figures based on the game! Fans will be able to add Batman, Killer Croc, the Joker, Poison Ivy, and Nurse Harley Quinn to their collection with these 3 3/4" tall figures in an urban and stylised design.
POP ARKHAM ASYLUM JOKER VINYL FIGURE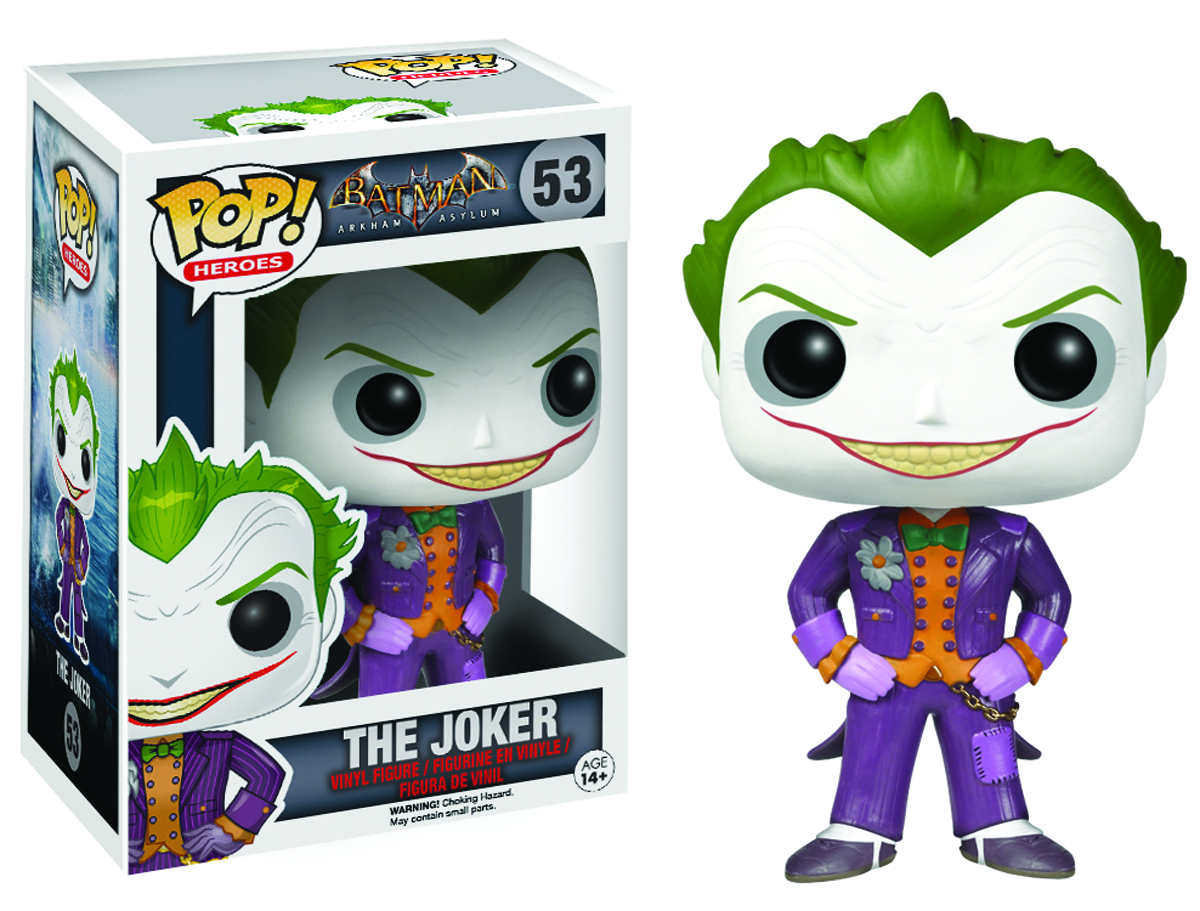 POP ARKHAM ASYLUM NURSE HARLEY QUINN VINYL FIG