Hello hello! The onslaught of new books continues. Check them out.
Land of the Lustrous Vol 3 - Haruko Ichikawa
A beautifully-drawn new action manga from Haruko Ichikawa, winner of the Osamu Tezuka Cultural Prize.
The young gem Phosphorite can't seem to do anything right. Phos has nothing but a big mouth and guts. Cinnabar, a classmate, is a loner, shunned by the other gems because of the toxins emitted from their body. But when they get together, they will learn that they both have an essential role to play in the fight against the Lunarians, who are intent on coming to Earth to abduct the gem folk and destroy their world.
The Big Book of Bisexual Trials and Errors - Elizabeth Beier
Elizabeth Beier chronicles true-life romantic tales as she breaks up with a long-term boyfriend and navigates a brave new world: dating women. Beier tackles the complexities of sexuality and self image with a conversational and immediate art style and stories anyone who's ever struggled with dating can relate to.
Skinned - Jeremy Holt, Tim Daniel
In a future obsessed with virtual reality and fantasy, two star-crossed lovers will do whatever it takes to bring down the OccupEye system and free cView City from its virtual prison.
iRIS is the perfect marriage of artificial intelligence and virtual reality, serving as the backbone for enhanced-reality contact lenses that provide users with an antidote to reality's many maladies. From pop culture–inspired fantasies to manifestations of their own imagination, users can see the world precisely as they wish.
Citizens of cView City are fitted with a pair of these ubiquitous lenses at birth as a means of ensuring societal tranquility. But when Aldair—a teenage programming heiress—gets a glimpse of life with her own eyes, the world she once knew will never be the same again.
Frau Fast Volume 2 - Kore Yamazaki
More than a century after an eccentric scholar made an infamous deal with a devil, the story of Faust has passed into legend. However, the true Faust is not the stuffy, professorial man known in fairy tales, but a charismatic, bespectacled woman named Johanna Faust, who happens to still be alive. Searching for pieces of her long-lost demon, Johanna passes through a provincial town, where she saves a young boy named Marion from a criminal's fate. In exchange, she asks a simple favor of Marion, but Marion soon finds himself intrigued by the peculiar Doctor Faust and joins her on her journey. Thus begins the strange and wonderful adventures of Frau Faust!
Portugal - Cyril Pedrosa
From the author of the acclaimed
Equinoxes
comes a return to roots that serves as spiritual renewal. Comics artist Simon Muchat is stuck. Suffering writer's block, uninspired, vegetating as a school art teacher, he is losing direction and his taste for life, until one day he is invited to appear at a comics convention in Portugal, the country his family came from and which he hadn't seen since his childhood. Even though he is a foreigner there, so many elements of the country are familiar to him. Meeting its lively citizens and recounting early memoreis brought by back his distant yet welcoming family all prove reinvigorating—the breath of fresh air he so badly needed. Based on his own experience, Pedrosa narrates this return to his roots in a deeply compelling and warmly human way. This bestselling graphic novel has sold more than 100,000 copies in France and a has won many prizes, including Best Graphic Novel at the Angouleme Festival and FNAC Best GN.
Sweetness & Lightning Vol 9 - Gido Amagakure
Teacher Kouhei is a single father who is terrible at cooking. His adorable little daughter Tsumugi barely remembers the cooking of her mother, who's passed away. But, then, the pair comes across a teenage girl eating rice balls and crying (in joy?) at the park. She takes Kouhei and Tsumugi to her mother's restaurant, where they taste their first home-cooked meal in ages. A tribute to the power of food to bind people together.
Bad Mask - John Chad
Readers will explore the world and the mystery of
Bad Mask
in a way rarely seen before. A boxed narrative consisting of newspapers, magazines, comic books, trading cards, digital files, and more, it will be up to the reader to follow Gaby on her mission of discovery, and get to the bottom of
Bad Mask
.
A young girl named Gaby has joined a superpowered terrorist organization called Bad Mask...eternally struggling against the world's savior, a super-intelligent robot named Metal Metro. But what if Metal Metro isn't all he seems to be? And what if Bad Mask isn't what Gaby expects either?
Kigurumi Guadrians Vol 3 - Hoshino Lily
Lily Hoshino, the beloved artist behind Mawaru Penguindrum, offers her cute and twisted take on the magical girl genre. You probably never thought Sailor Moon needed more hot older guys in full-body mascot costumes, but Kigurumi Guardians will bring you around!
Deadpool Kills the Marvel Universe Again - Cullen Bunn, Dalibor Talajic, Dave Johnson
Remember the time Deadpool went a little TOO crazy and killed the entire Marvel Universe? Well, this isn't that. This is a DIFFERENT time. Writer Cullen Bunn and artist Dalibor Talajic (A.K.A. the creators behind DEADPOOL KILLS THE MARVEL UNIVERSE) have reunited for ANOTHER tale of Deadpool taking out all of your faves in the most horrific ways possible! It's gonna hurt him more than it hurts you…and you're gonna love it!
Orion's Outcasts - Corbeyran, Julia Verlanger, Jorge Miguel
Now, instead of Kolhen's warrior tattoo, the young man wears the mark of the rejected, the 'outcasts' as they are known on the planet Absalon. Determined to prove his innocence and to get revenge on those who framed him, Kolhen escapes captivity with the help of the fiery Tryana, another of society's pariahs. On his quest, Kolhen meets a mysterious woman with golden hair, who's armed with strange and powerful weaponry, and who claims to be an envoy from another planet: Earth.
Astra Lost In Space Vol 1 - Kenta Shinohara
Science fiction survival epic from the creator of
Sket Dance!
What starts as a pleasant class trip to a planet five light-years away from Earth becomes a nightmare survival trip back home from 5,000 light-years away.
It's the year 2063, and interstellar space travel has become the norm. Eight students from Caird High School and one child set out on a routine planet camp excursion. While there, the students are mysteriously transported 5,000 light-years away to the middle of nowhere! Will they ever make it back to Earth?!
The Ghost Fleet: Deadhead Donny Cates, Daniel Warren Johnson
When you need to transport the world's most valuable, dangerous, or secretive cargo, you don't call just any trucking service . . . you call THE GHOST FLEET. But when one of the world's most elite, combat-trained truckers takes a forbidden peek at his payload, he uncovers a vast conspiracy that threatens not just him, but possibly the entire planet! It's badass, supernatural action on the open road in this new thriller from Donny Cates (Buzzkill) and Daniel Warren Johnson (Space Mullet). Collects issues #1 - #4 of the Dark Horse thriller series.
Injection - Warren Ellis, Declan Shalvey, Jordie Bellaire
An archaeological dig in Cornwall has gone very wrong, very quickly. And Maria Kilbride has her hands full already, as the effects of the Injection begin to dig in. So Brigid Roth, her old comrade from the CCCU, gets hired to go to a stone circle in the middle of a moor, under a granite tor, to find out why a ritual murder might have torn a hole in the world. What is the Cold House?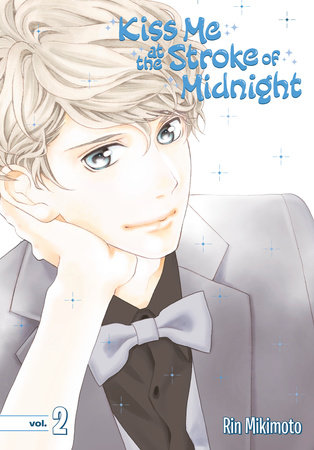 Kiss Me At The Stroke of Midnight Vol 2 - Rin Mikimoto
A sardonic rom-com manga, Kiss Me at the Stroke of Midnight is perfect for fans of shojo like My Little Monster and Kare Kano.
Hinana prizes her reputation as a serious high school student, too focused on getting into college to pay attention to boys. But she's a secret fairytale romance freak, sneaking away from her studies to see A Roman Holiday and tucking pop idol magazines into her textbooks. When her celebrity crush comes to her school to film a TV episode, she has to pretend to be totally uninterested even as she desperately tries to get close to him. However, she's not the only one who's not what she appears… her dreamboat isn't just a pretty face either!
Edge of Venomverse - Various
Collecting Edge Of Venomverse #1-5, Venomverse: War Stories #1.
Symbiotes are stirring all across the Web of Life and Destiny. Are they just hungry to find worthy hosts or has something more sinister got them riled?
Butcher Baker, The Righteous Maker - Joe Casey, Mike Huddleston
THE SUPERHEROIC PERVERSION OF THE NEW CENTURY—NOW IN CONVENIENT SOFTCOVER FORMAT! Butcher Baker was the preeminent all-American superhero. Now he's…getting laid. A lot. But one last mission could signal his return to glory, and now he's back on the blacktop! It's a balls-out, pimp-slappin', surreal super-epic from the twisted minds of CASEY and HUDDLESTON! LOADED WITH BACKMATTER MATERIAL! Collects BUTCHER BAKER, THE RIGHTEOUS MAKER #1-8
Haikyu!! Vol 18 - Haruichi Furudate
Shoyo Hinata is out to prove that in volleyball you don't need to be tall to fly!
Karasuno finally defeats their archnemesis Aoba Johsai and advances to the finals to face off against the perennial champions Shiratorizawa! The sheer power of super ace Ushijima has them on their heels, but Nishinoya's determination gives Karasuno a glimmer of hope. Can Kurasano pull it together and put Shiratorizawa on the defensive?
I Am Not Okay With This - Charles Forsman
After his first two critically heralded graphic novels, Celebrated Summer and The End of the Fucking World (recently adapted into a TV show on the UK's Channel 4 and soon to be streaming stateside on Netflix), Forsman once again expertly channels the teenage ethos in a style that evokes classic comic strips while telling a powerful story about the intense, and sometimes violent, tug of war between trauma and control. I Am Not Okay with This collects all of Forsman's self-published minicomic series into one volume. It comments naturally on familial strain, sexual confusion, and PTSD in his usual straightfaced-but-humorous style, and firmly stakes his place among the world's best young cartoonists.
Requiem of the Rose King Vol 7 - Aya Kanno
A gothic-tinged drama that gives a new gender-bent twist to Shakespeare's Richard III.
Richard, the ambitious third son of the House of York, believes he is cursed, damned from birth to eternal darkness. But is it truly fate that sets him on the path to personal destruction? Or his own tormented longings? Based on an early draft of Shakespeare's Richard III, Aya Kanno's dark fantasy finds the man who could be king standing between worlds, between classes, between good and evil.
Insexts Vol. 2 - Marguerite Bennett, Ariela Kristantina
Collecting issues #8-13 of the series! The lovers have barely survived their battle with the Hag, and must now flee to Paris to heal, recover, and restore their love. But beneath the City of Light is a world of darkness, a world pulsing with witchcraft, seduction, and utter, obscene monstrosity... From the brilliant mind of Marguerite Bennett, the writer of the break-out hit Animosity, Bombshells and Batwoman, with artwork by AfterShock's own Ariela Kristantina!
Wake Up, Sleeping Beauty - Megumi Morino
Satoshi's father has worked for the rich family in the house on the hill his entire life, so when the teenager needs a part-time job to put himself through school, looking after the mansion's gardens is a natural fit. Satoshi's ready to work hard, and he quickly endears himself to the staff. But there's one ironclad rule even he must obey: Don't go near the cottage behind the house. When he sees a beautiful, pale girl in one of the windows, Satoshi assumes she is being kept prisoner, and their secret meetings quickly turn romantic, but Satoshi has no idea just how terrible this Sleeping Beauty's curse really is...
The Woods Volume 8: The Final War - James Tynion IV, Michael Dialynas
A Midwestern high school is transported into the middle of an Alien forest. This is the story of what happens next.
Every hundred years, the Black City has selected a remote population from Earth and transported them to the woods. These civilizations have not always lived in harmony...but now, they must either fight in unison to turn their weapons against the technology that brought them here in the first place, or meet total elimination in the face of Isaac's unworldly power. Will this unification of factions be enough or are they all doomed?
Written by James Tynion IV (
Detective Comics, Memetic
) and illustrated by Michael Dialynas (
Gotham Academy, Teenage Mutant Ninja Turtles
),
The Woods: The Final War
collects the critically acclaimed eighth arc of the best-selling series.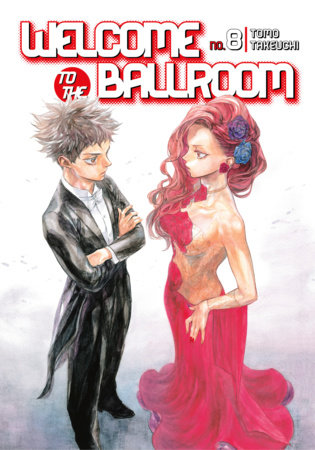 Welcome To The Ballroom Vol 8 - Tomo Takeuchi
Fujita has drifted through middle school aimlessly, unable to find friends or anything that can hold his attention. Then, one day, he's attacked by a gang and saved by a mysterious man. But this isn't a karate master. Fujita's Mr. Miyagi is a ballroom dance instructor! Reluctantly, Fujita takes a few beginner classes, only to find his inspiration: an entrancing teenage dance prodigy named Shizuku. It's Fujita's first step into the high-octane world of competitive dance!
Cannibal Volume 2 - Brian Buccellato, Jennifer Young
The second chapter of the Southern Gothic horror series! The town and Willow reel from the rash of cannibal attacks as the search for Jolene comes to a tragic conclusion for the Hansen family. Collects CANNIBAL #5-8
Neo Parasyte M - Various
They look like us. They feed on us. They're parasites - alien creatures with one directive: take human form via a host and destroy the human race from within. First seen in Hiroshi Iwaaki's classic science fiction horror manga Parasyte, these terrifying creatures are revisited and reinvented in 12 brand-new stories drawn by some of today's greatest shonen and seinen manga artists. But no matter who they choose as their hosts - from militia men to the seemingly sweet elderly - one thing is for certain: no one is safe from the parasites...
Adrift - Gregory Mardon
Gregory Mardan pays a heartfelt homage to his grandfather, Adolphe Herault, who left his job as a butcher's boy in Northern France in the 1930s to enlist in the French Navy and went on countless globe-spanning adventures. A story full of tenderness, humor, and a hint of melancholy, told with keen insight and intimacy.
Seraph of the End Vol 13 - Takaya Kagami, Yamato Yamamoto
In a post-apocalyptic world of vampires vs. humans, Yuichiro brings vengeance upon his vampire overlords!
After trumpets of the apocalypse proclaim the fall of humanity, vampires arise from the shadows to rule the earth. Yuichiro wants just one thing—to get revenge by killing each and every vampire.
Ferid successfully coerces Shinoa Squad and Mika into joining him and Crowley on a field trip to Osaka. According to Ferid, the purpose of the trip is to see the truth behind the Calamity that ended the world—ground zero of the apocalypse. But not all is as it seems, as vampire nobles from across the world are also converging on Osaka.
The Green Hand and Other Stories - Nicole Claveloux
Nicole Claveloux's short stories--originally published in the late 1970s and never before collected in English--are among the most beautiful comics ever drawn: whimsical, intoxicating, with the freshness and splendor of dreams. In hallucinatory color or elegant black-and-white, she brings us into lands that are strange but oddly recognizable, filled with murderous grandmothers and lonely city dwellers, bad-tempered vegetables and walls that are surprisingly easy to fall through. In the title story, written with Edith Zha, a new houseplant becomes the first step in an epic journey of self-discovery and a witty fable of modern romance--complete with talking shrubbery, a wised-up genie, and one very depressed bird.
This new selection, designed and introduced by Daniel Clowes, presents the full achievement of an unforgettable, unjustly neglected master of French comics.
This NYRC edition is an oversized hardcover and features multiple extra-thick paper stocks, full color, and new English hand-lettering.
Waiting For Spring Vol 3 - Anashin
A sweet romantic story of a soft-spoken high school freshman and her quest to make friends, Waiting for Spring will delight fans of earnest, fun, and dramatic shojo like Kimi ni Todoke and Say I Love You. Mizuki is a shy girl about to enter high school, and vows to open herself up to new friendships. Of course, the four stars of the boys' basketball team weren't exactly the friends she had in mind! Yet, when they drop by the cafe where she works, the five quickly hit it off. Soon she's been accidentally thrust into the spotlight, targeted by jealous girls.